It's not very often that I'll review the same airline seat twice and call it something different each time. This Delta 767-300 first class review is one of those times.
In my defense, it's not all that uncommon of a situation actually. The first class seats on Delta's current 767-300s are actually the old style Delta One business class seats (which I have reviewed before). However, the route that I flew for this particular review was sold as "first class" – without any of the extra benefits that come with a proper Delta One experience.
Not only that, this is the third time that I've reviewed Delta 767-300 first class. The last time was back in 2016, back when those airplanes had non lie-flat (poopy) domestic first class seats. I'm happy to report that those seats are no longer with us.
In summary: this is a review that I've done multiple times before. But this time it's different.
DL677
Atlanta, GA (ATL) – San Diego, CA (SAN)
Thursday, December 30, 2021
Aircraft: 767-332/ER
Registration: N196DN
Duration: 5 hours 2 minutes
Seat: 5D (First Class)

The video
Trying to keep track of all my Delta 767 reviews (and trying to figure out how to fit new ones into the mix) is heartburn-inducing. Even in the moments I began recording footage for this video, I had no idea how I was going to structure it. Was it going to be a Delta One review? Or just a regular 'ol domestic first class review?
In the end, I decided to review this experience as domestic first class. After all, this was sold as a domestic first class, and there were no other perks other than a fancy seat for the price that I paid for it.
As usual, I sourced the soundtrack for this video from Epidemic Sound. The music you hear in all of the transitions is "Wow Factor" by Daniel Fridell.
My full review of Delta 767-300 first class from Atlanta to San Diego
Having just arrived in Atlanta on a Delta A321 in first class, I had about three hours to kill before my connecting flight over to San Diego. It would have been about an hour and a half if the flight hadn't been delayed, but whatever. I actually like hanging out in the Atlanta airport.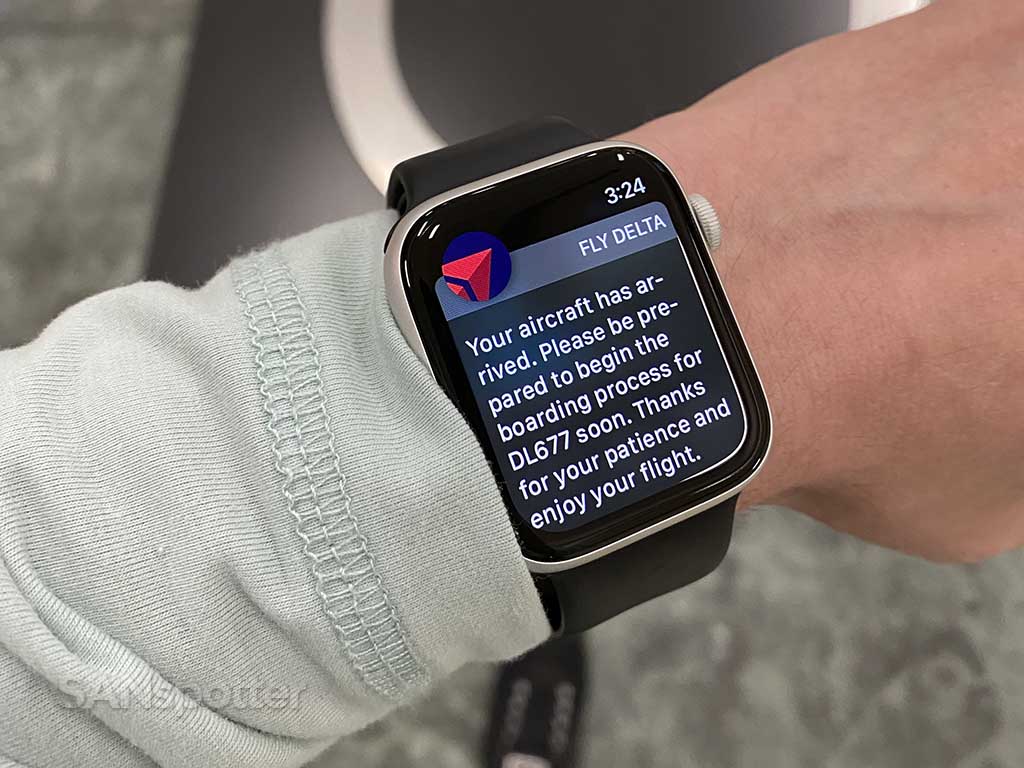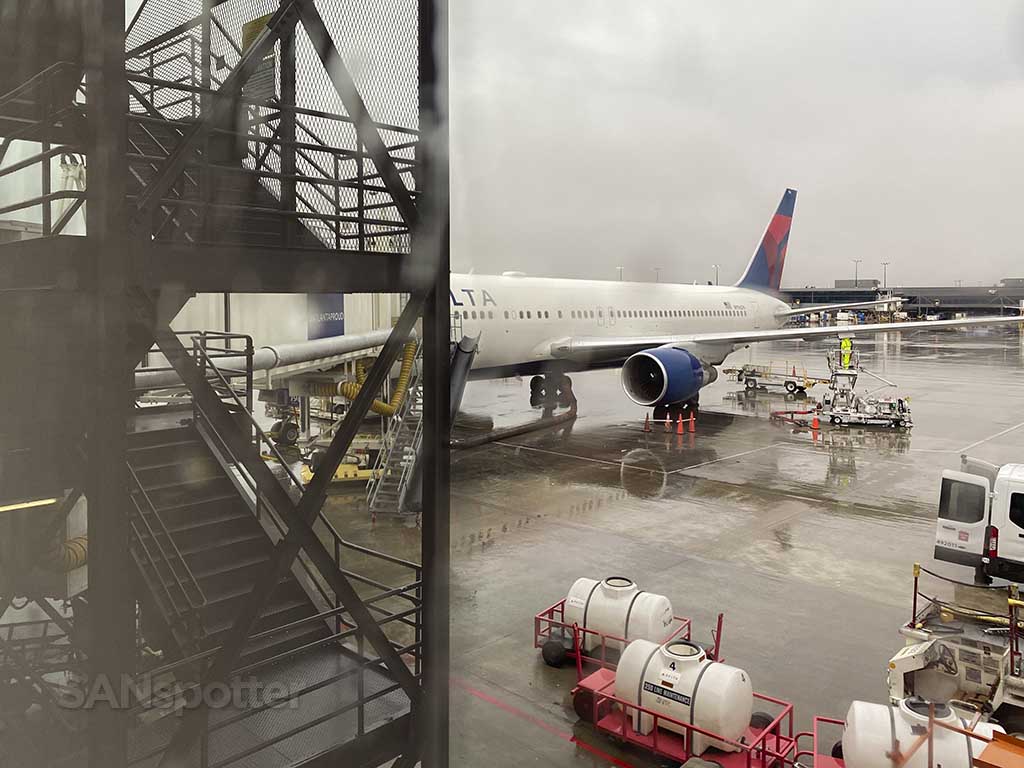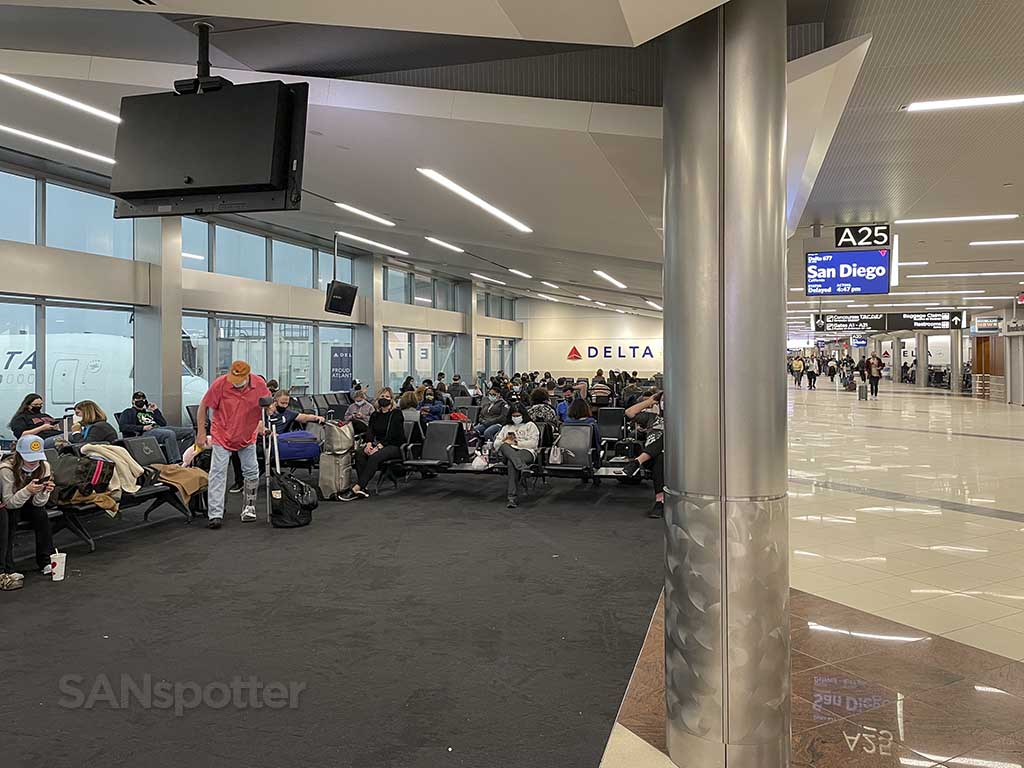 The boarding process for DL677 to San Diego
Being that it was just a few days after Christmas, the crowds were thick in and around the gate area. It was pretty obvious that this was going to a very full flight. No matter though – I had a seat up in first class, which is actually a lie flat business class seat – so the crowds were of little concern to me.
I am concerned, however, by the fact business class is sometimes better than first class here in the US (United Polaris on the 767-300 and the Jetblue Mint Suites are perfect examples of this). The naming structures of our premier airline products is so messed up.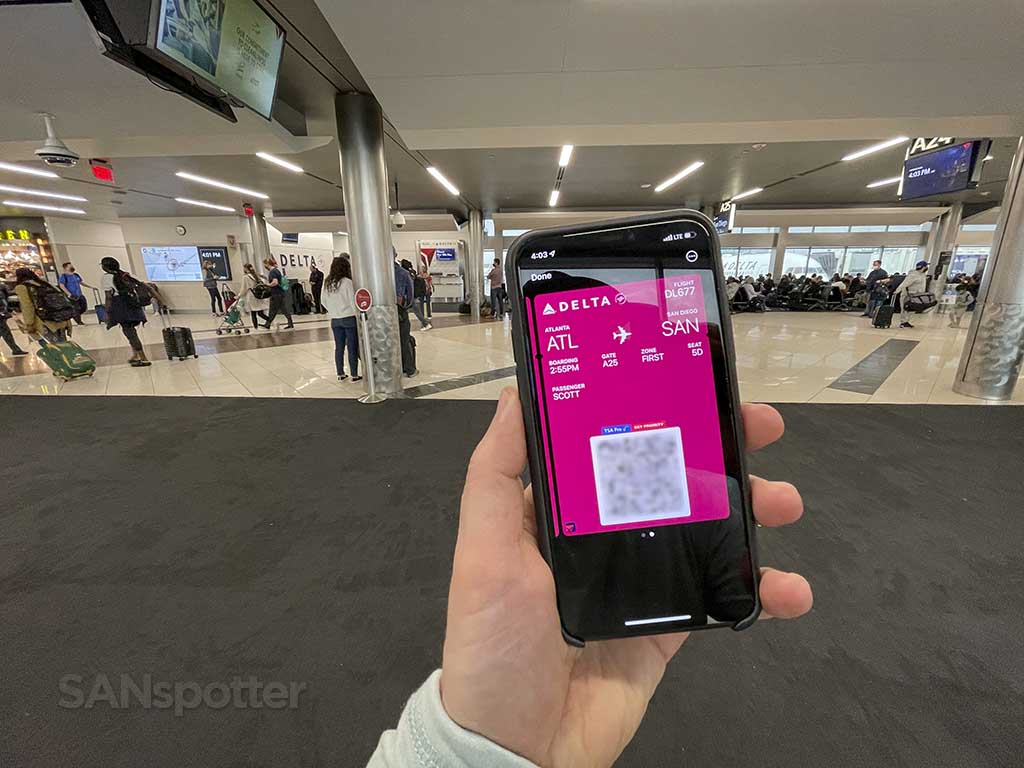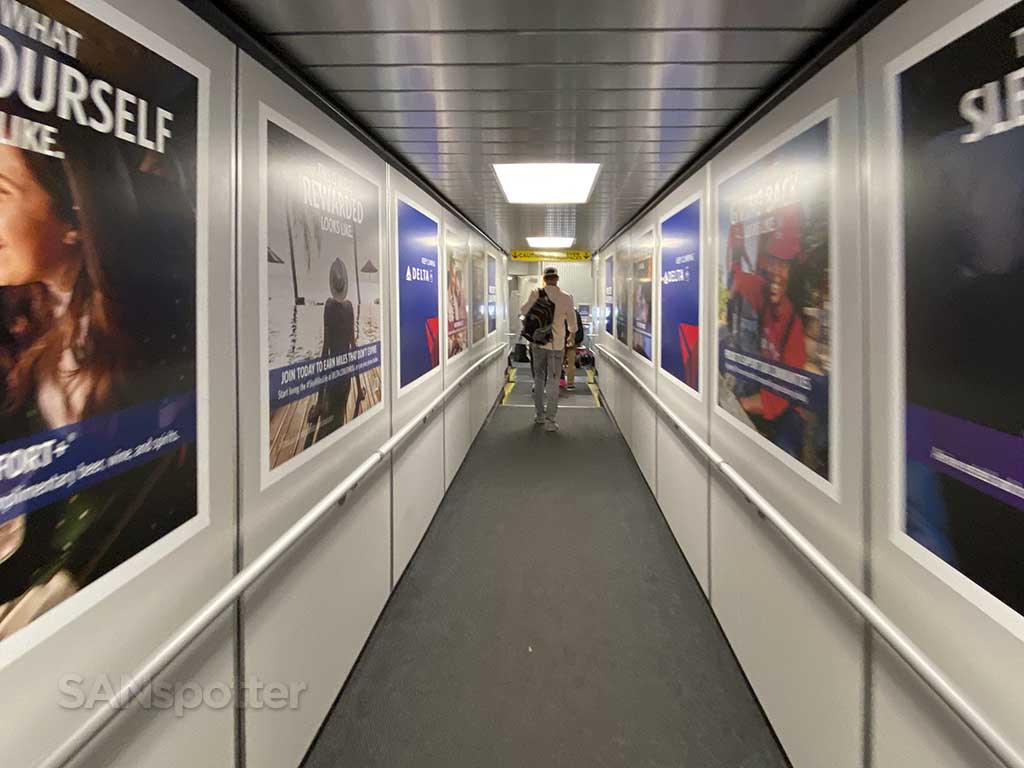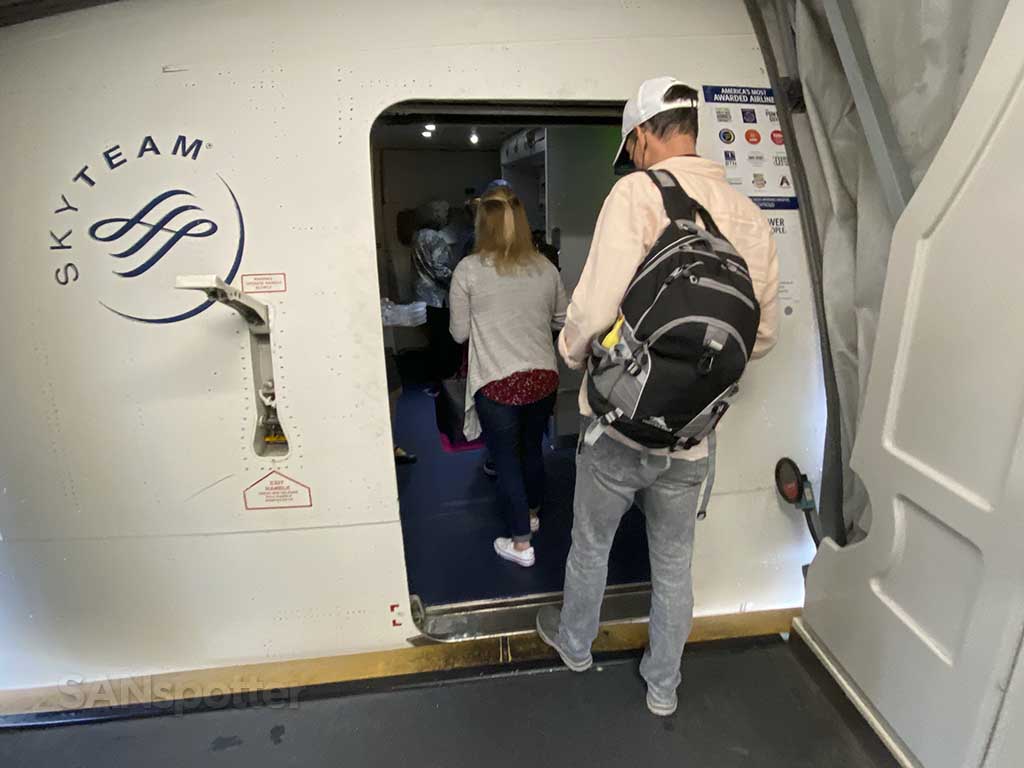 My first impressions of the Delta 767-300 first class seats
As I've already mentioned, I've experienced these seats before. But that was on a flight offering a true premium business class experience. Today, I got the same seat, but the service will be Delta domestic first class (which isn't anything to get exciting about).
These old seats on the 767-300 are perfectly comfortable. I don't like how exposed and open they are, but it's not a bad seat for a 5 hour grind across the US. And they are much nicer than the old Delta 767-300 first class seats.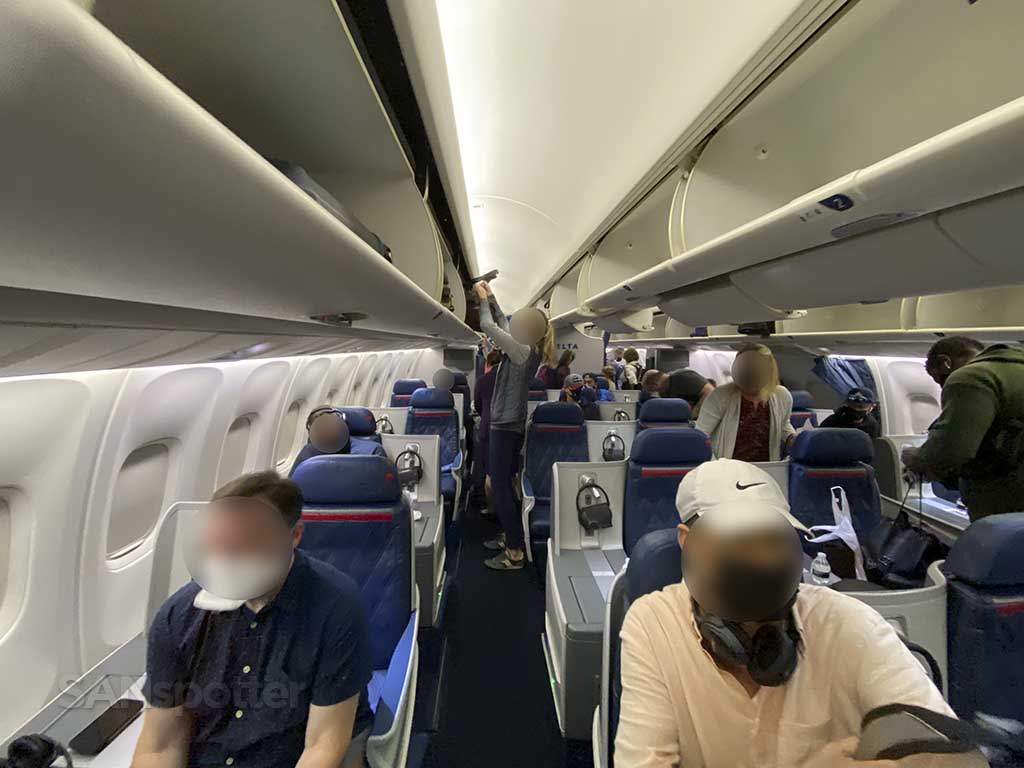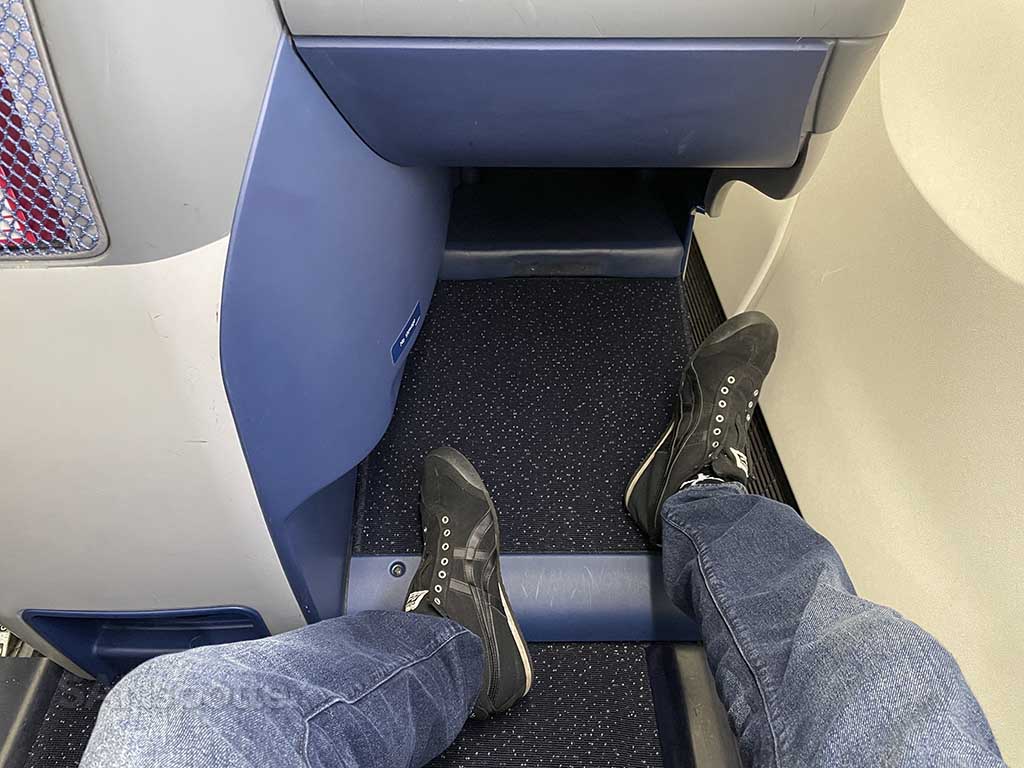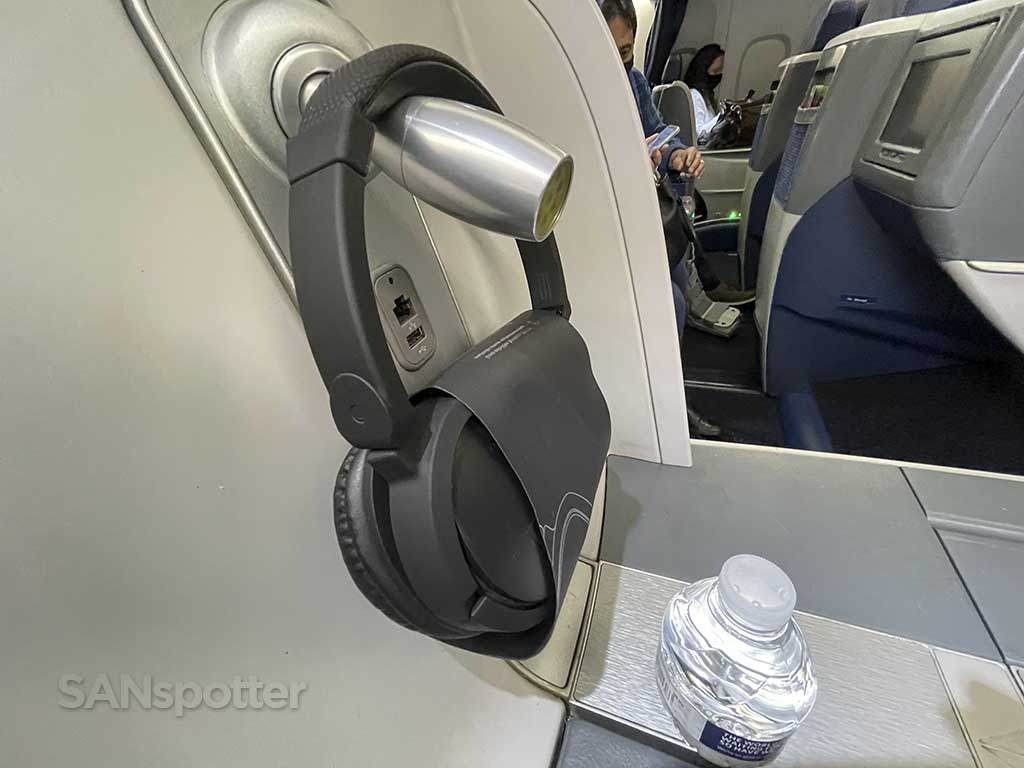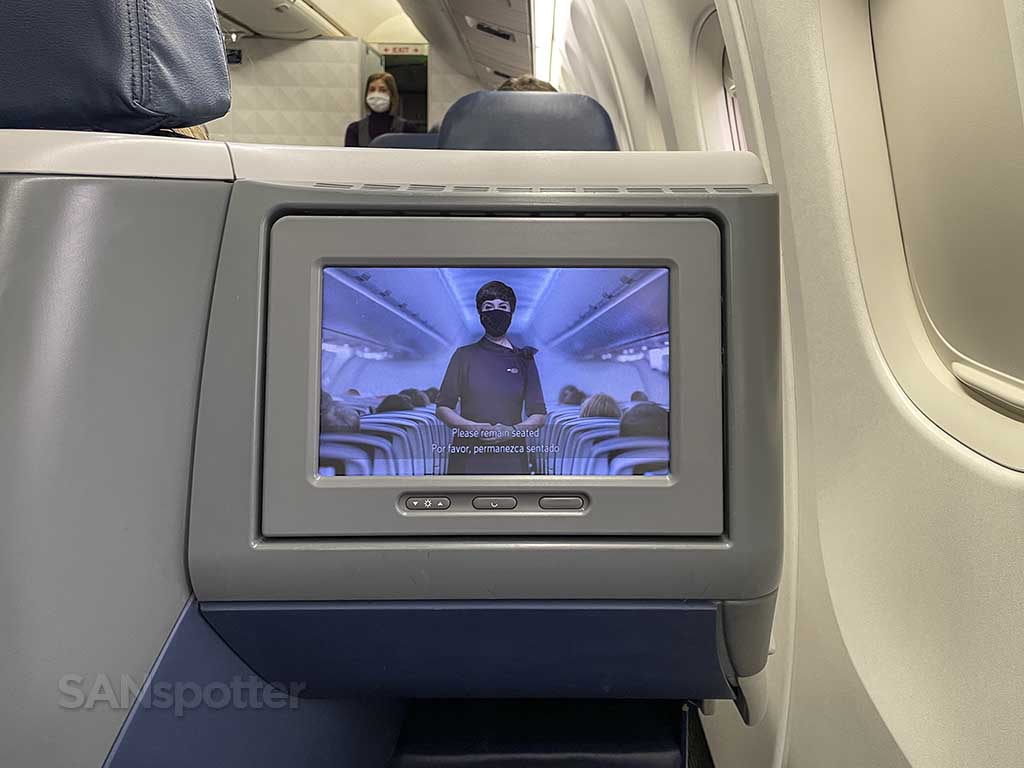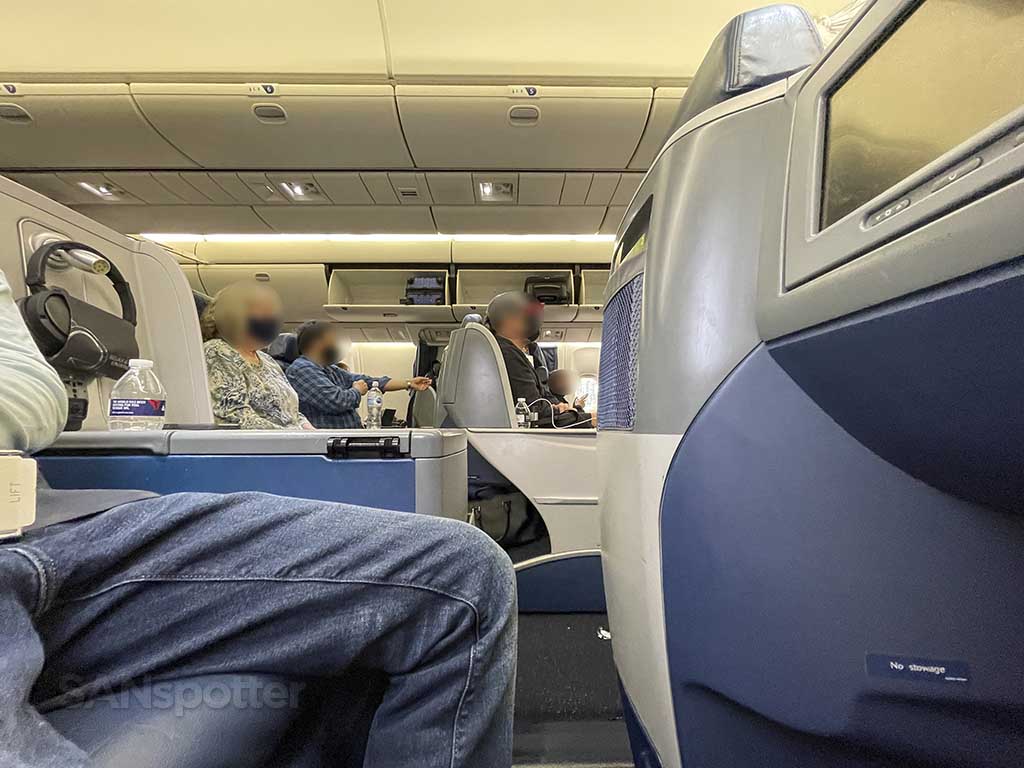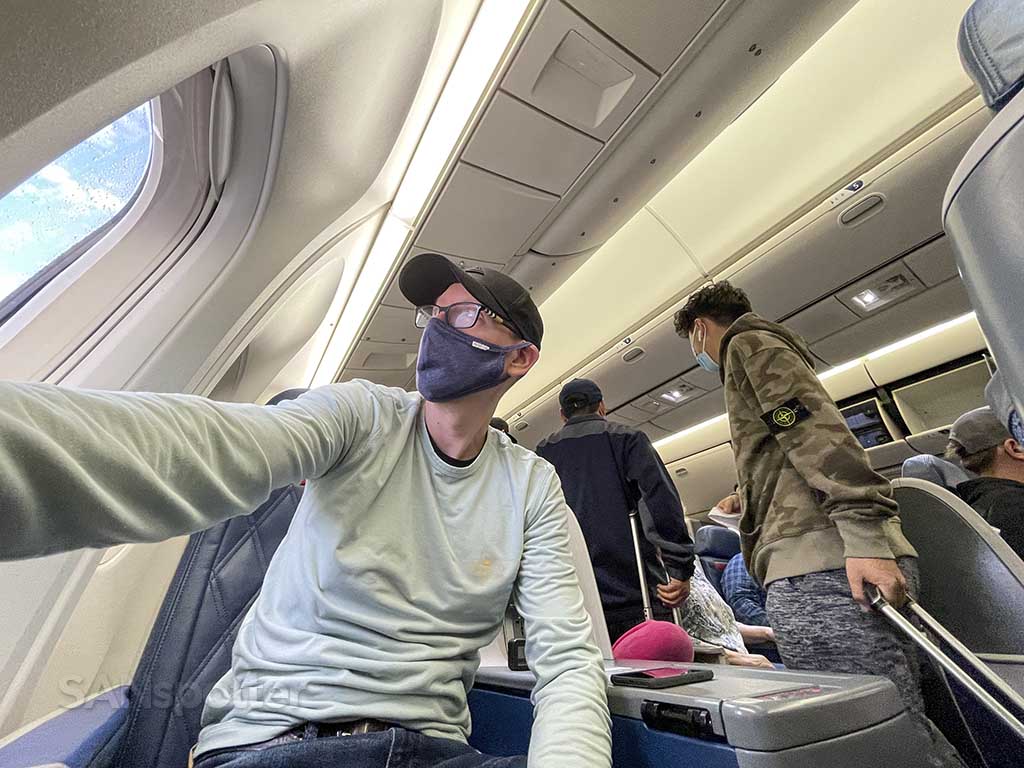 The departure out of Atlanta
The weather was ugly in Atlanta this afternoon, and I wasn't expecting much in terms of Instagram-worthy scenery during the departure process. But then, just as if a miracle had happened, the skies began to clear as we pushed off the gate.
Yes, it had also appeared as if the video entertainment system had already malfunctioned (*sigh*), but the views out the window were nothing short of spectacular.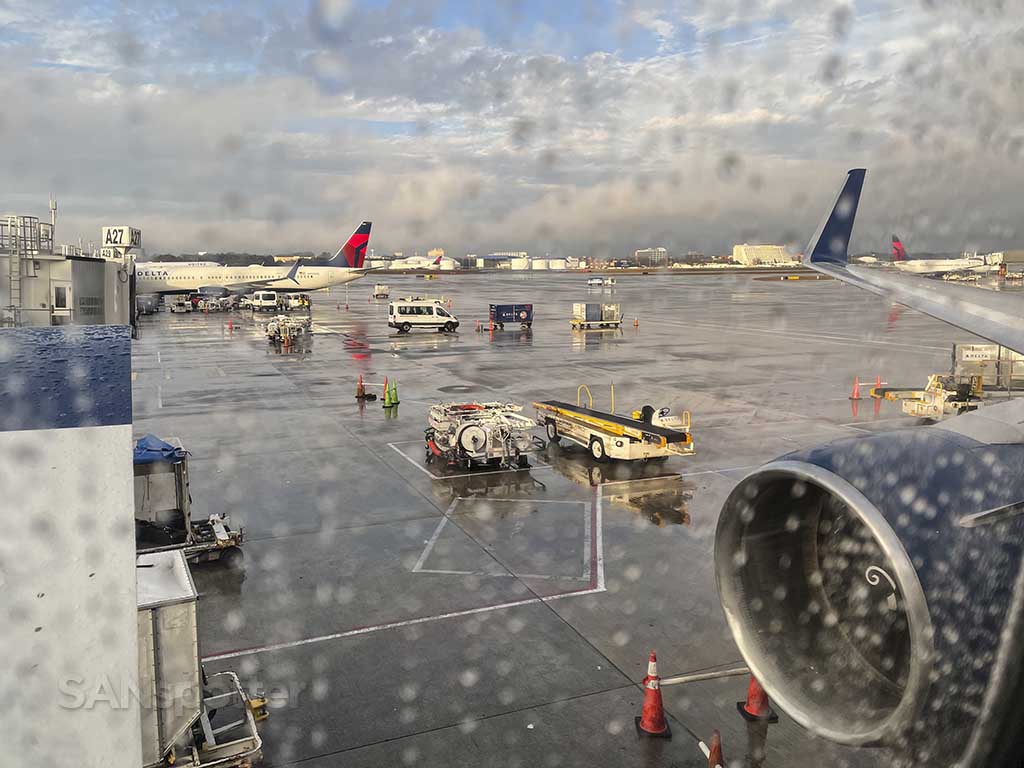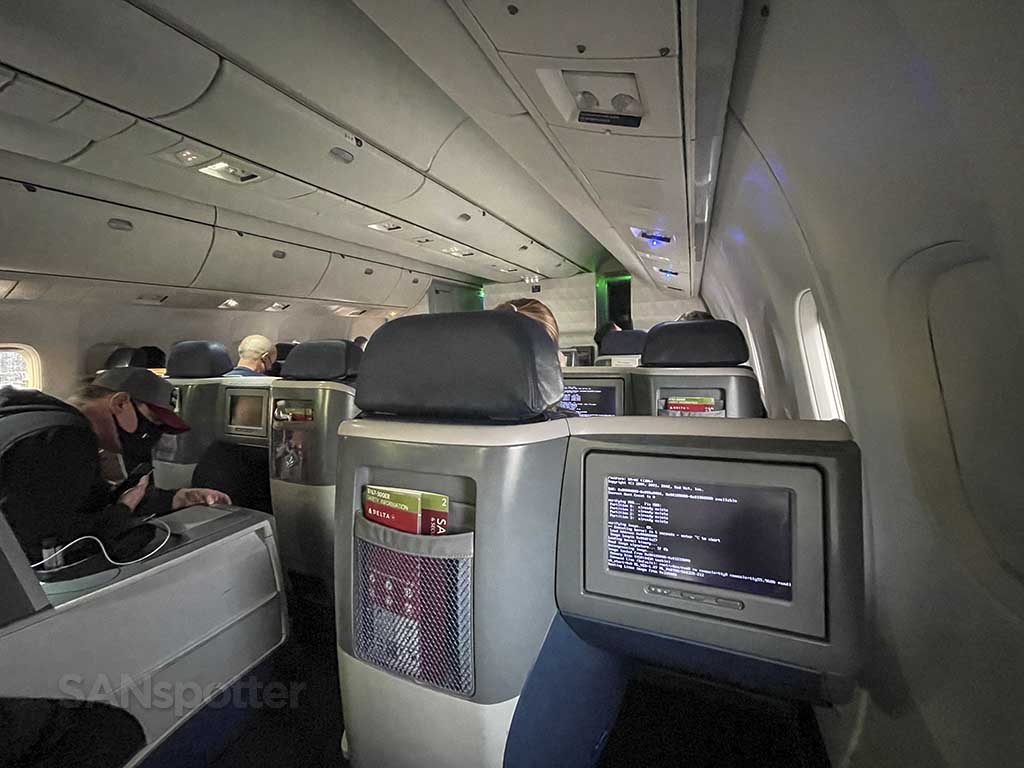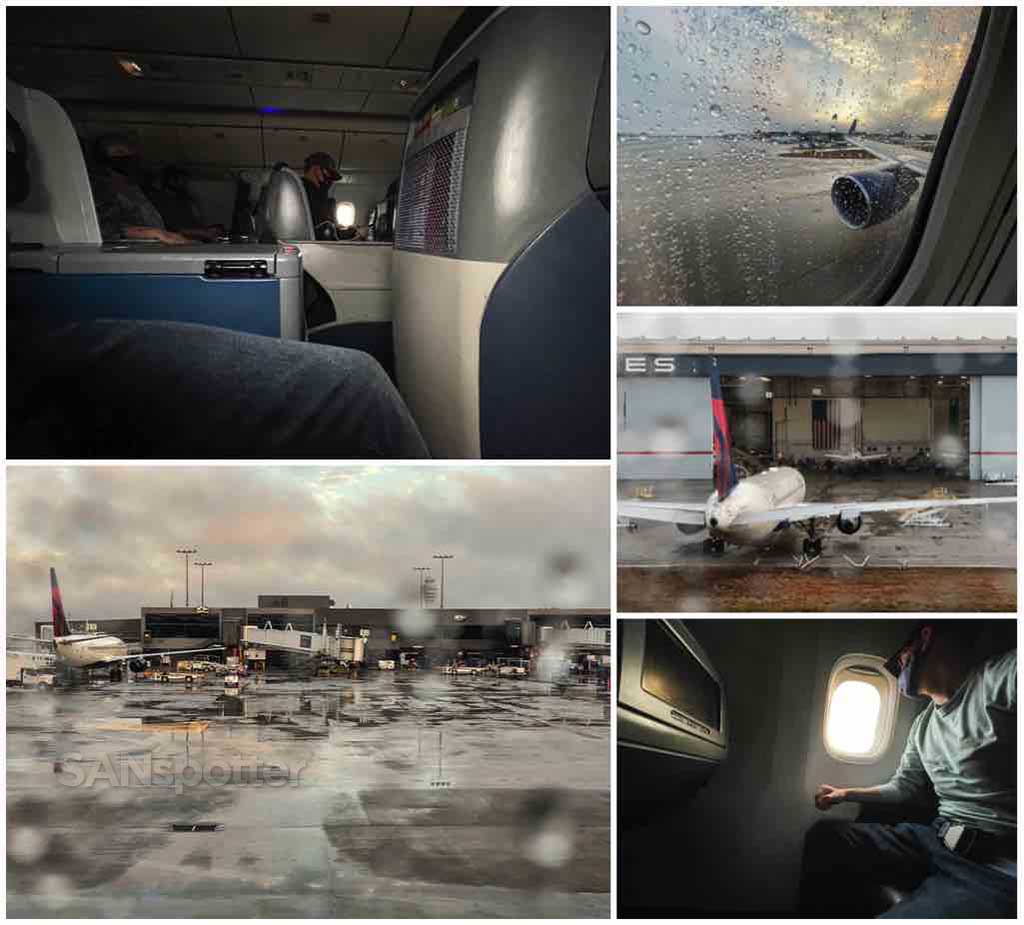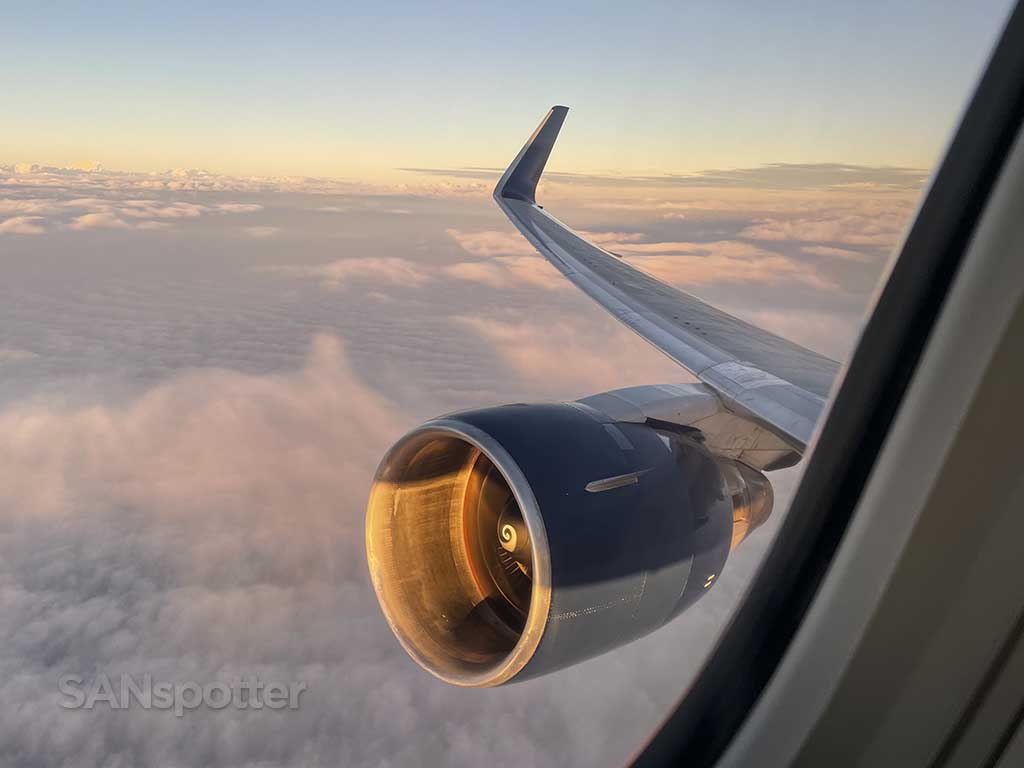 What is video entertainment like in first class on the Delta 767-300?
Remember in my old Delta One 767-300 review where I raved about how good the video entertainment system was? Well, that was 6 years ago, and a lot has changed since then. Including my standards for what a good in-flight entertainment system should be.
Long story short, the software (Delta Studio) is fantastic. However, the hardware is showing it's age and I found the screen difficult to see due to it being so reflective. And that's if they even worked at all. Mine was very tempermental, and it was frustratingly non-responsive to touch inputs. These screens need to be updated, but it's unlikely they ever will.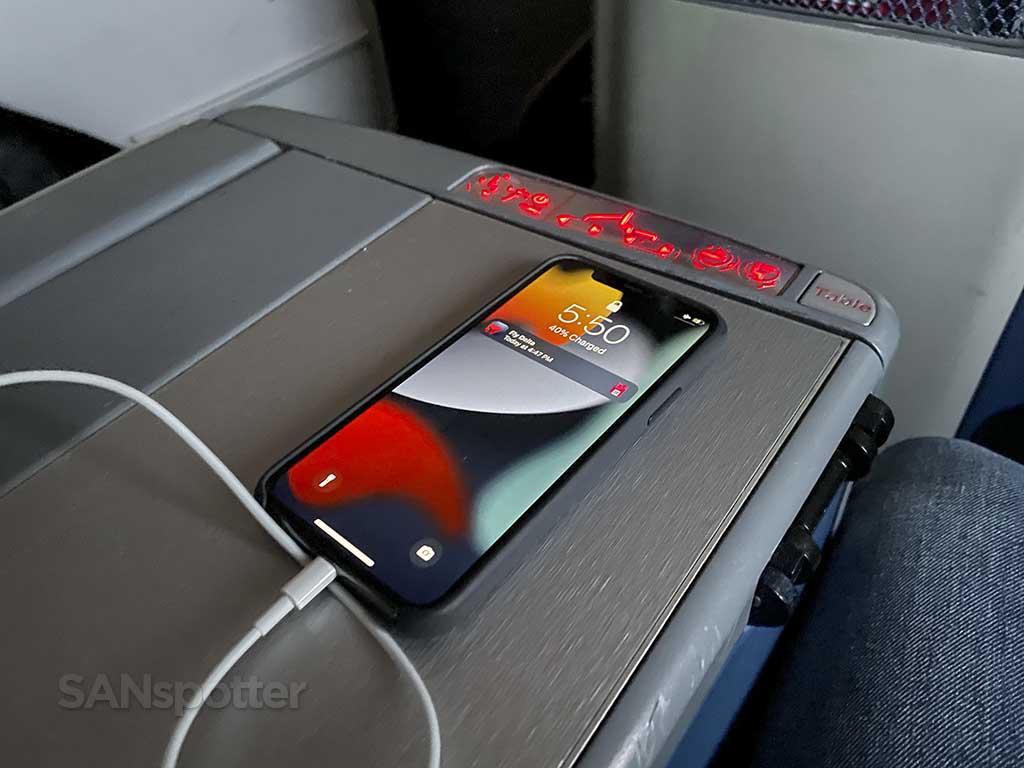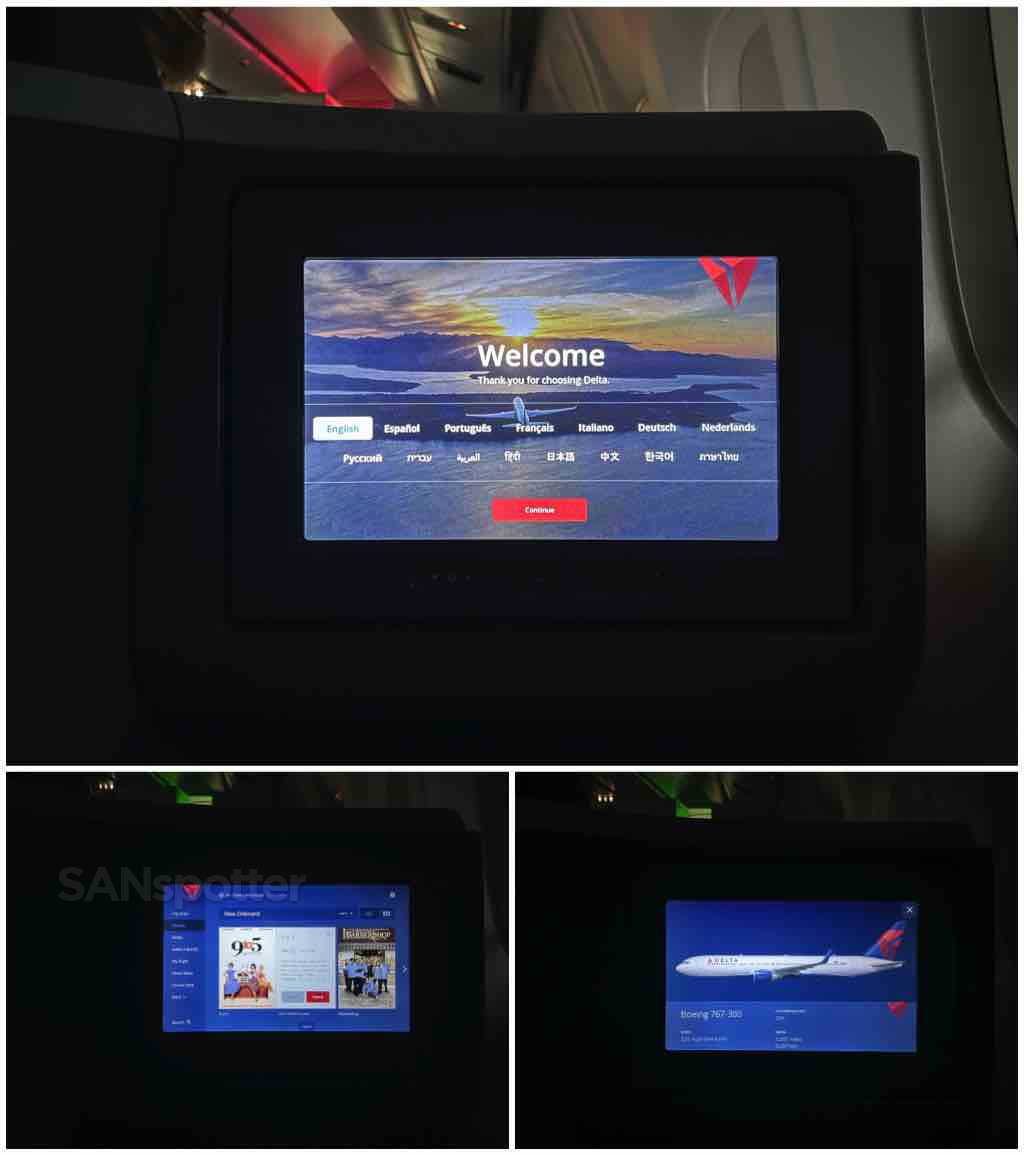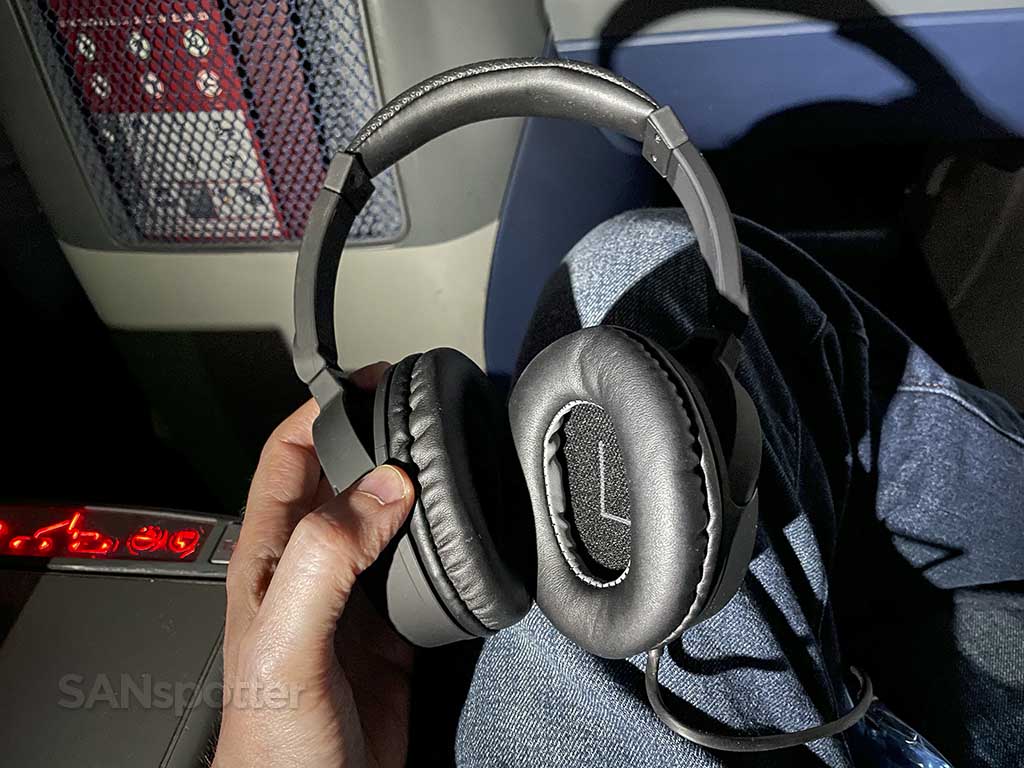 Domestic first class food is pathetic
I had a lot to say about the current state of Delta domestic first class food in my Delta One 767-400 review, so there's really no need for me to get into it again. The moral of the story is that, due to Covid (or so they say), Delta isn't serving proper meals in domestic first class on most flights.
All we got was a snack box filled with junk food. Plus free drinks of course, but I don't care so much about that. How hard is it to offer a complete meal in first class on a 5 hour flight across the country?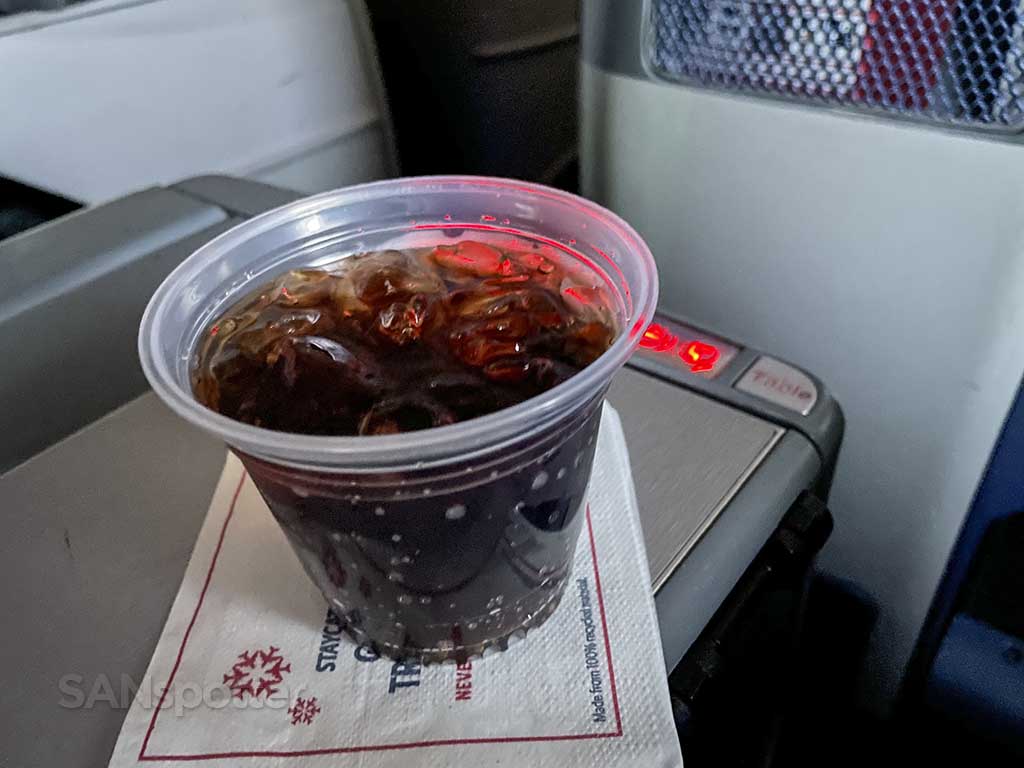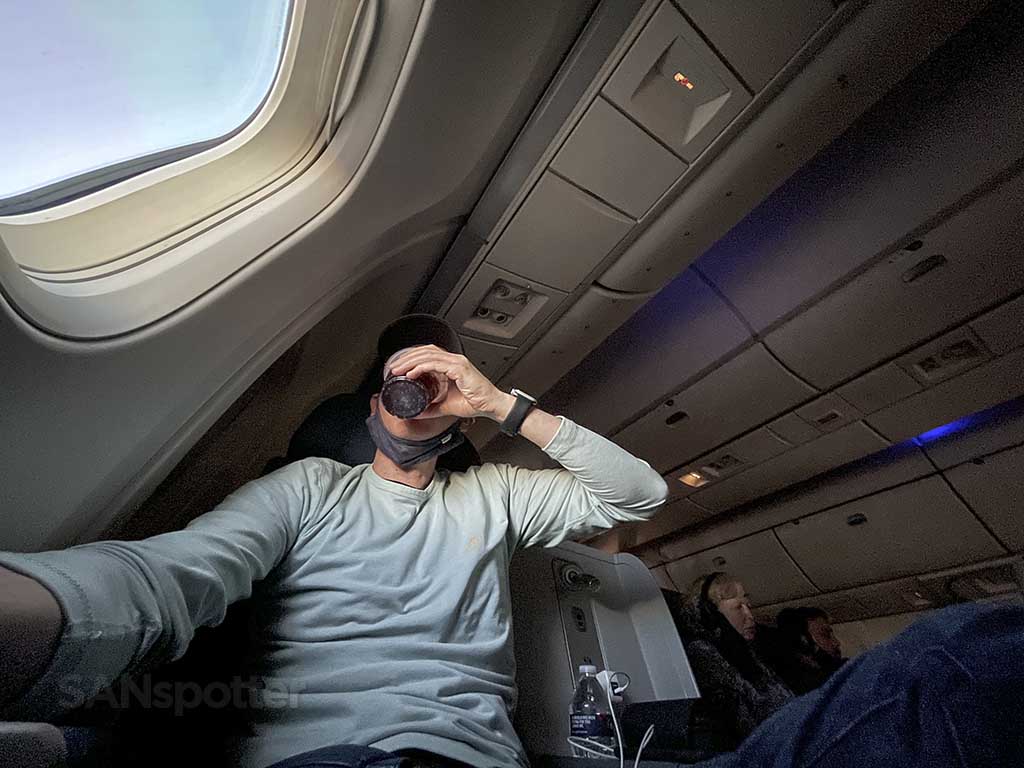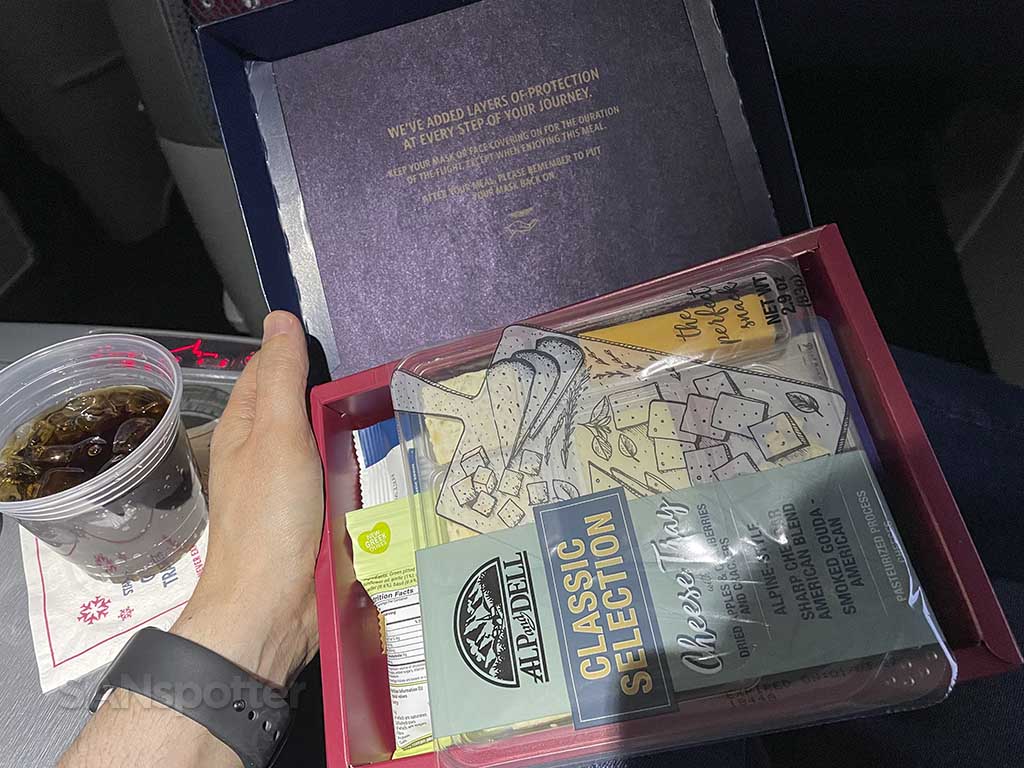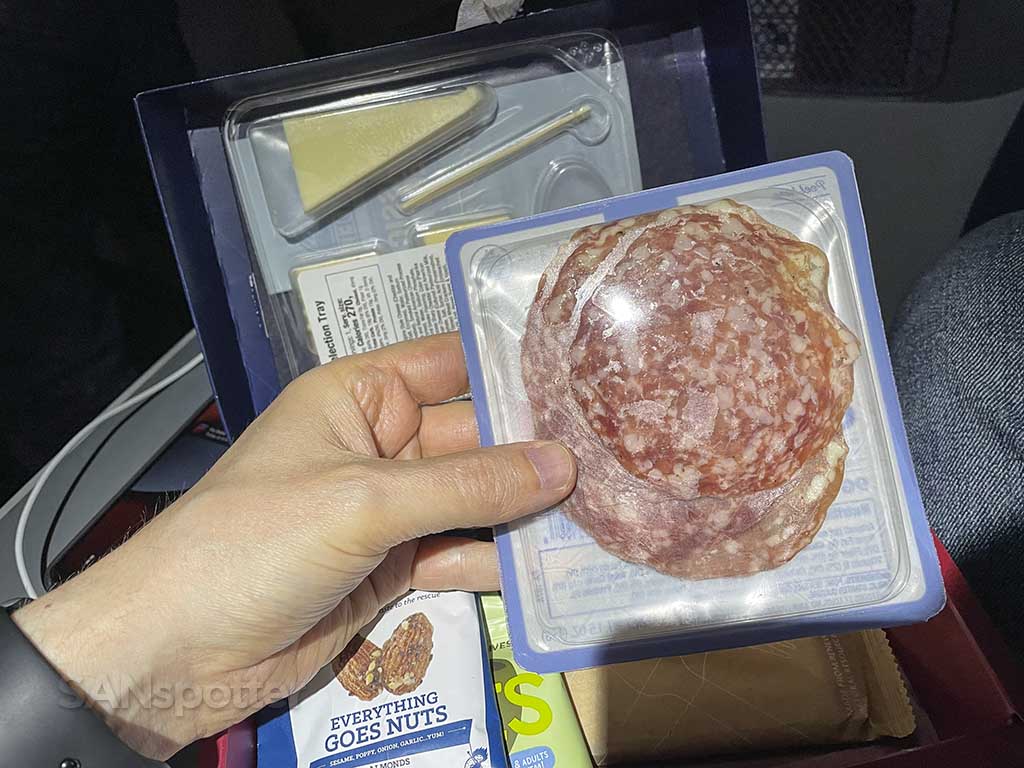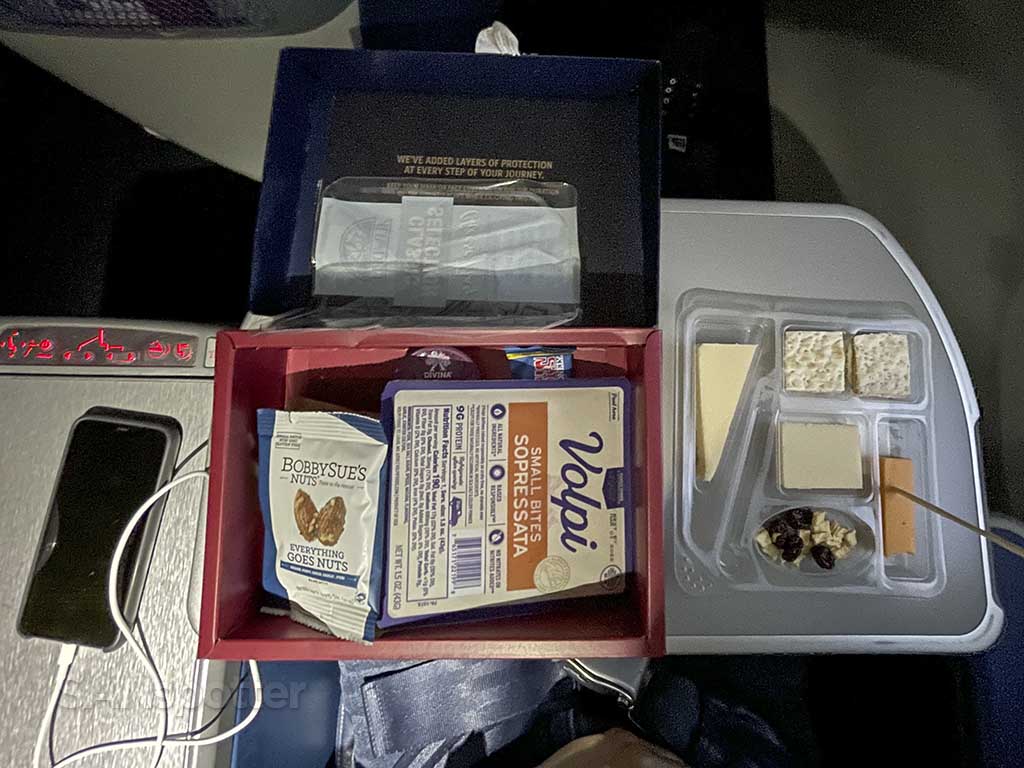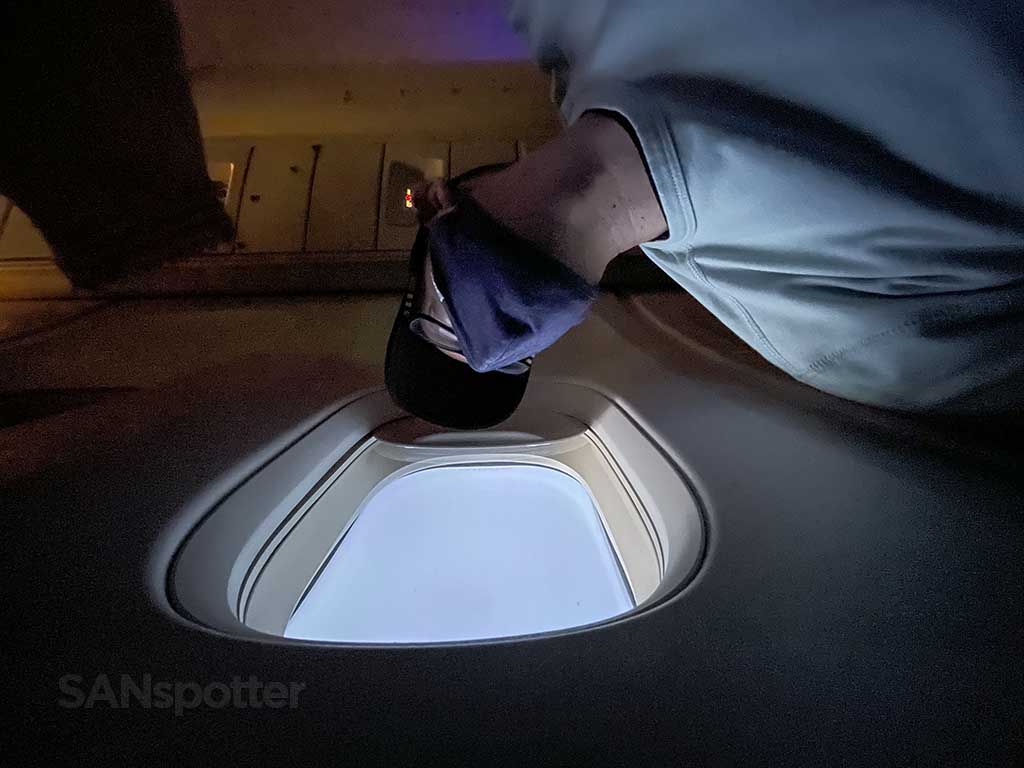 How comfortable are the first class seats on the Delta 767-300 seats for sleeping?
The best thing about this experience was the seat. After a lackluster meal service (as usual), I took solace in stretching out on the lie-flat seat for the remainder of the flight to San Diego.
These old seats are comfortable for sleeping, though there is no privacy. Pick your nose (or do something worse), and everyone is going to see it. Oh – and because this was sold as domestic first class, blankets and pillows were not provided.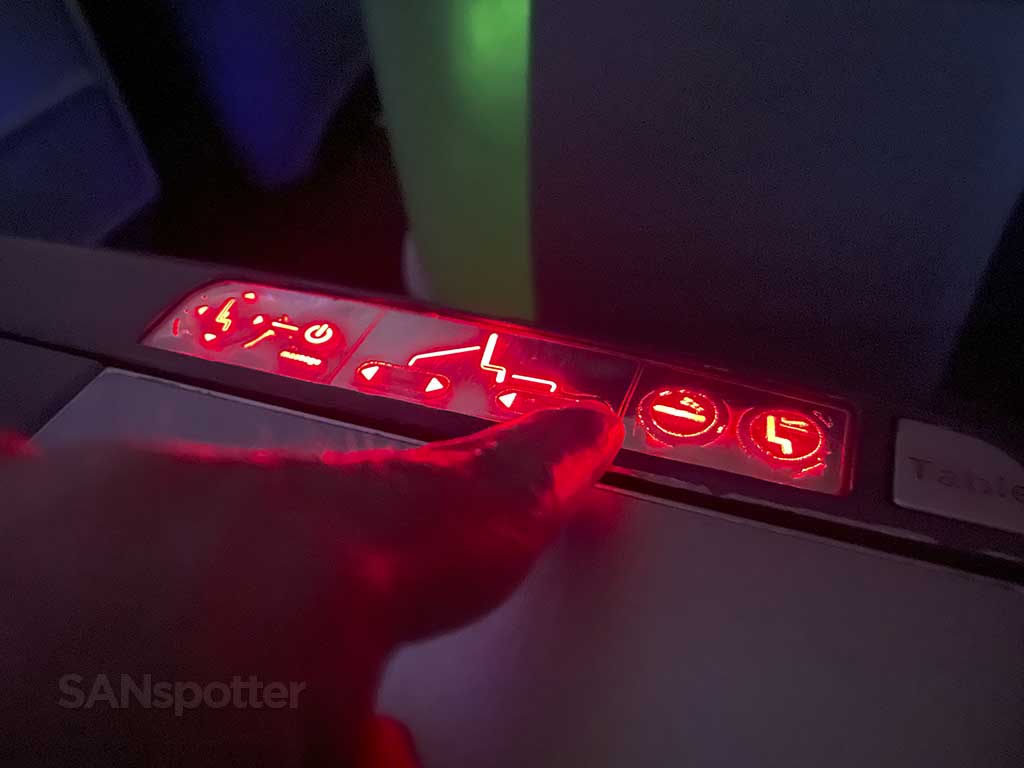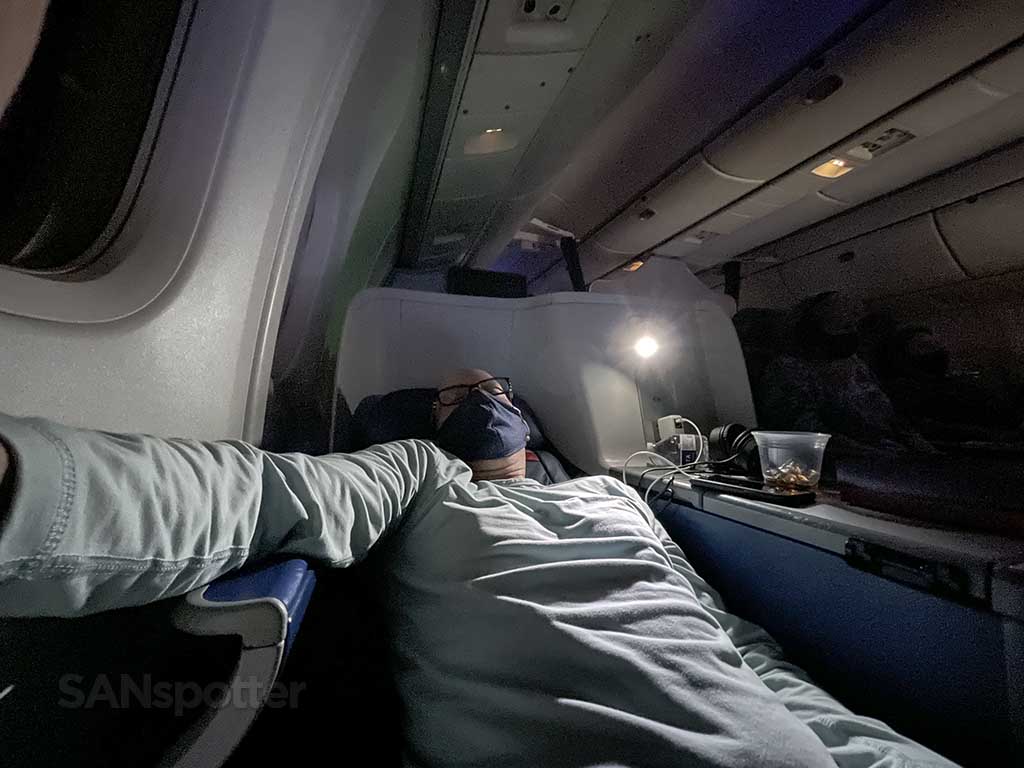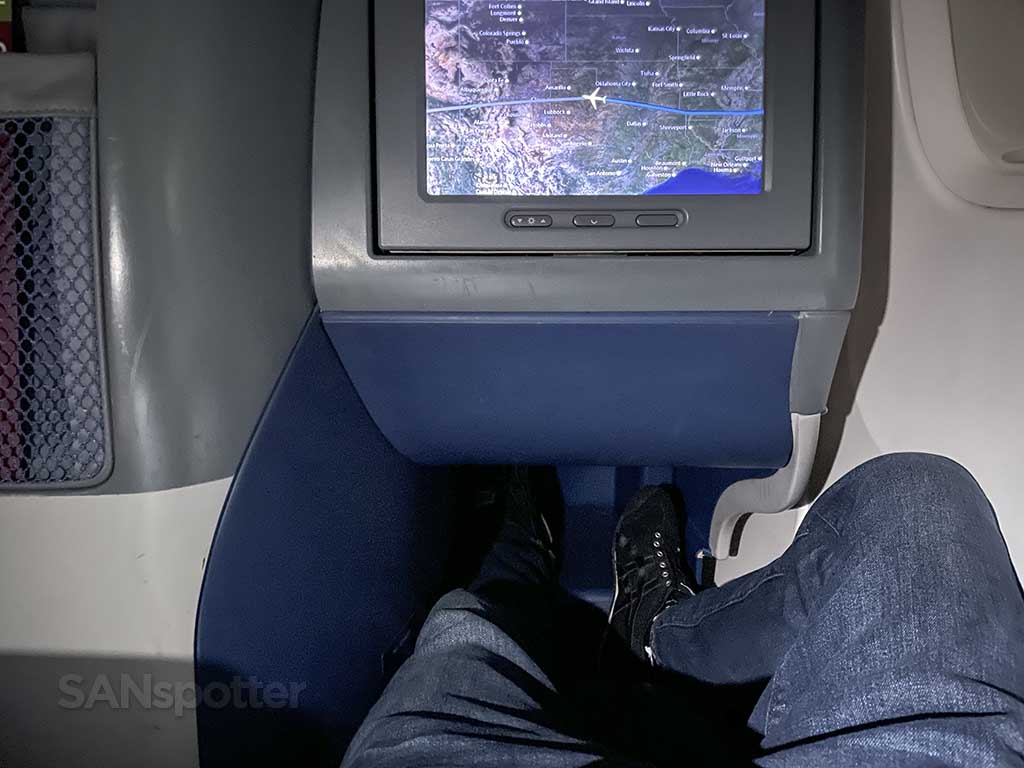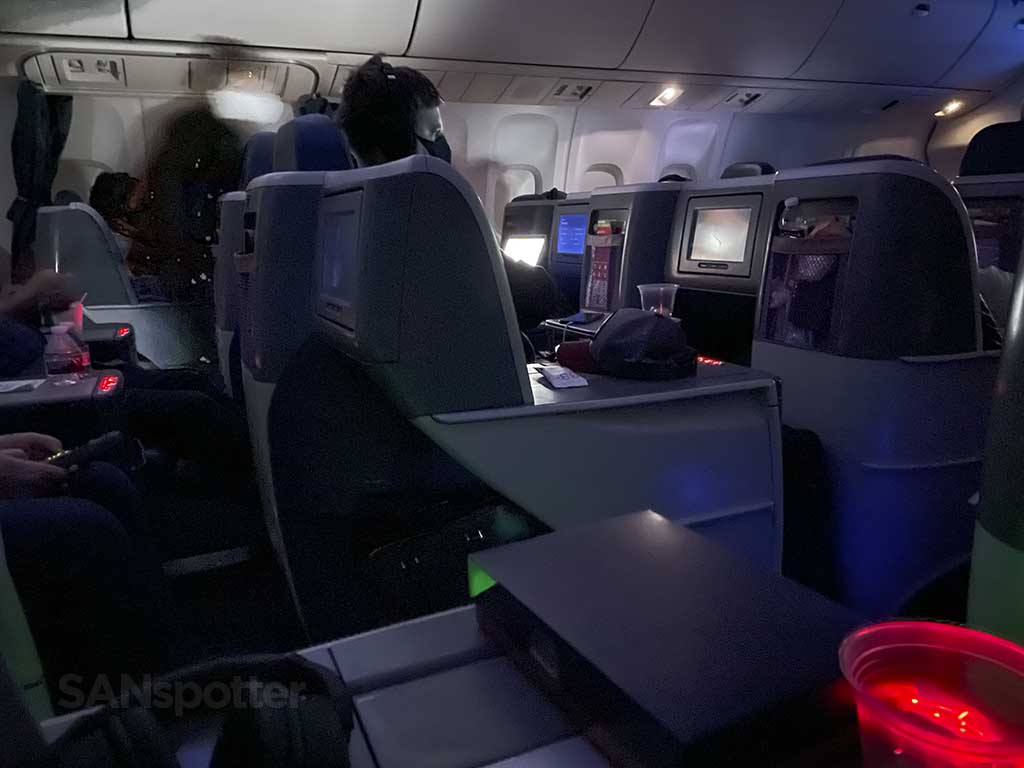 The arrival into San Diego
I wasn't planning on sleeping all the way across the country this evening, but I did. That just goes to show you how comfortable these old seats are I guess.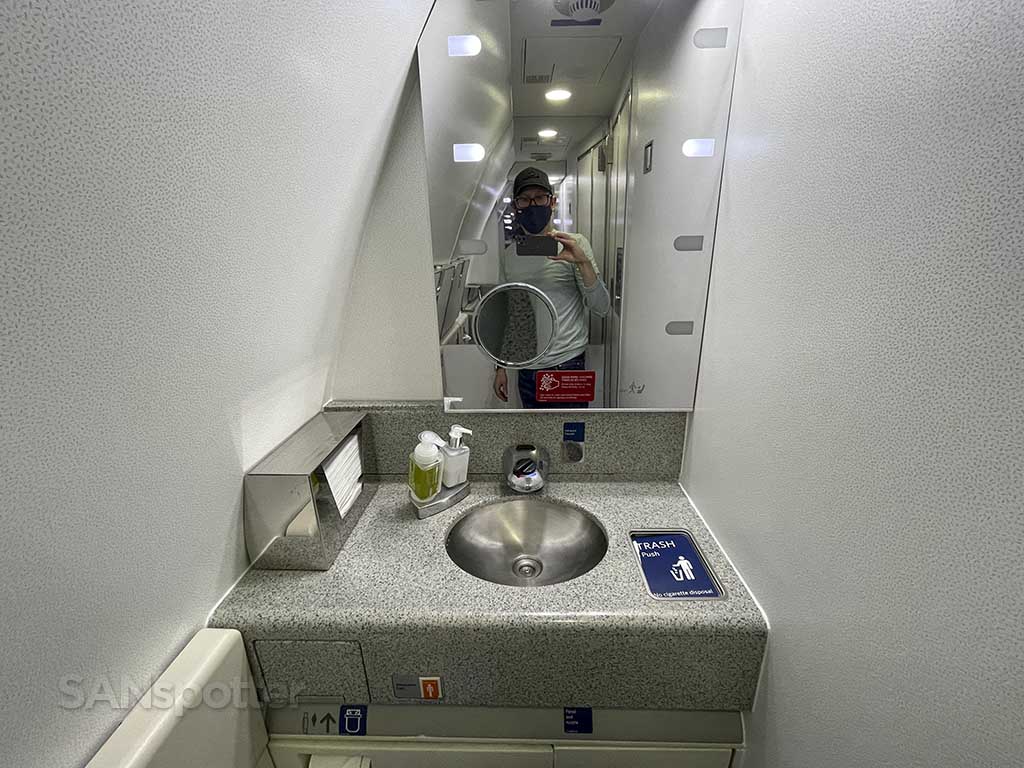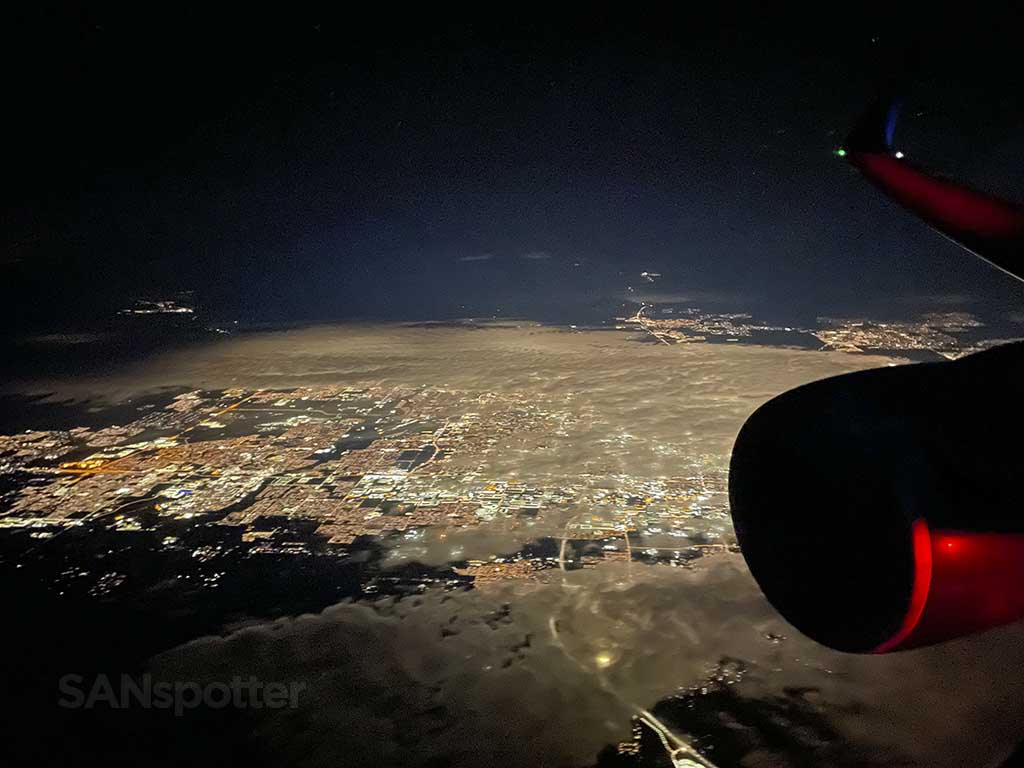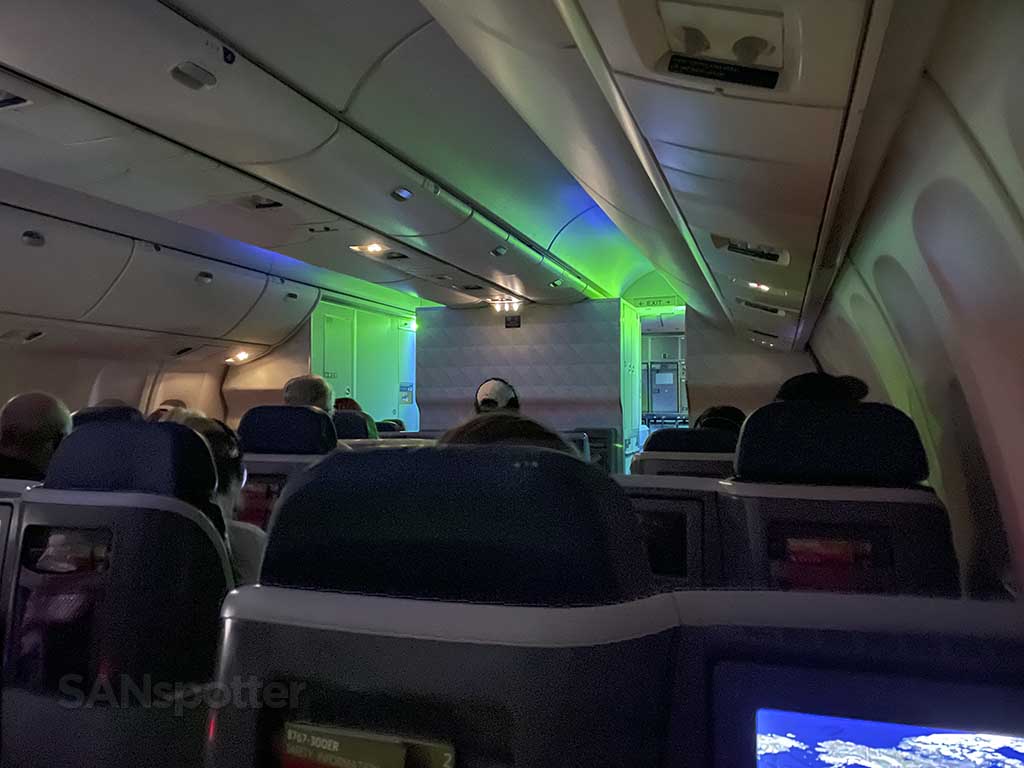 The descent and landing into San Diego was rather uneventful due to the sun having set hours ago. I did my best trying to get pictures of it all. Enjoy the arrival into America's finest city!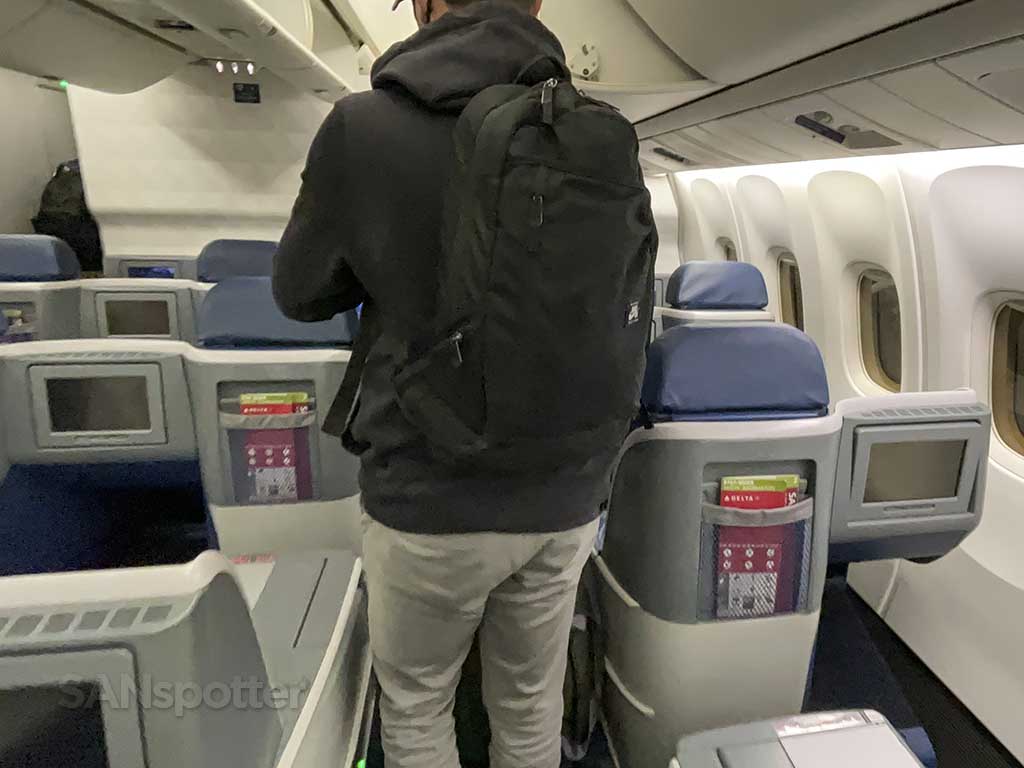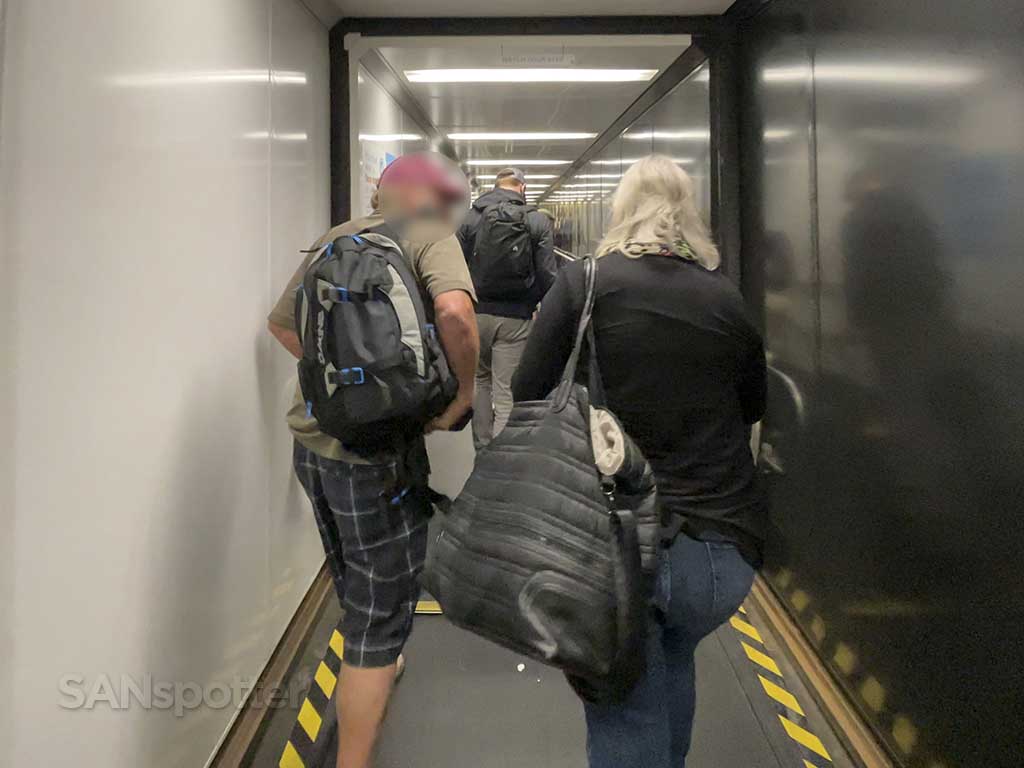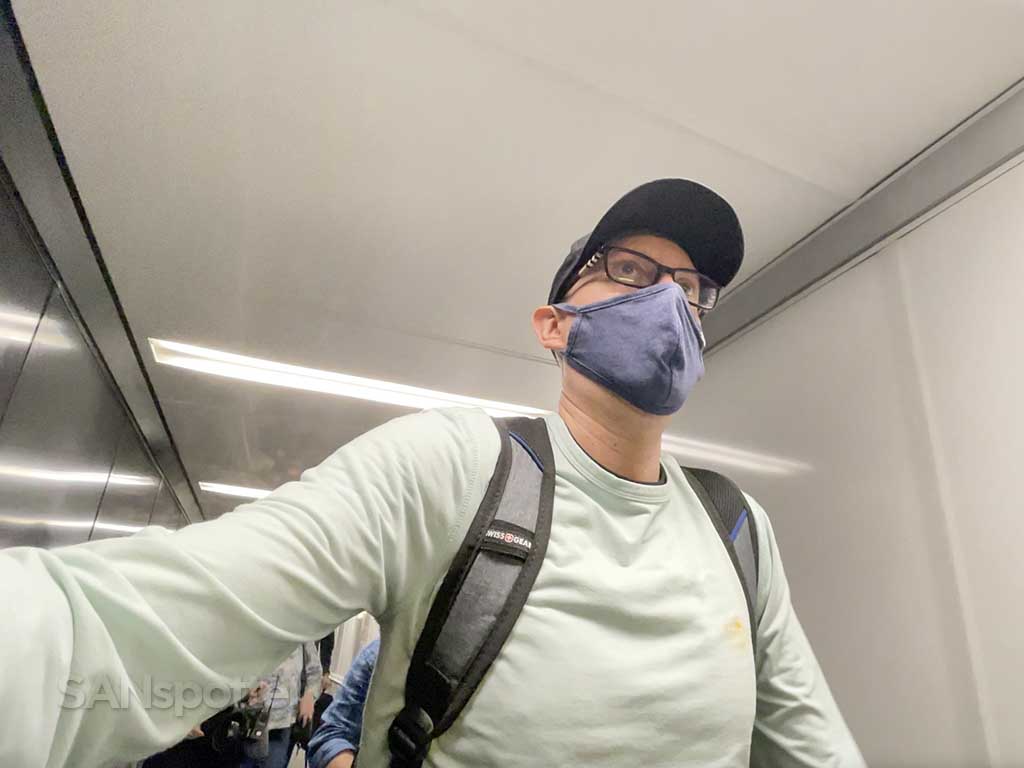 Pros and cons of Delta 767-300 first class
My biggest gripe about this experience was the lack of proper food, but that's something you can expect on nearly any Delta flight these days. Good news though: real food is coming back soon! Other than that, first class on the 767-300 is pretty nice – and worth seeking out if you're looking for room to stretch out on your next flight.
Pros
As far as domestic first class seats go, these are absolutely fantastic. It's hard to go wrong with a lie-flat business class seat on a flight of any length.
If you suffer from claustrophobia, these are the seats for you! It's a very open seating layout, and it feels bigger than it actually is.
Cons
The most obvious con about Delta 767-300 first class is that it technically doesn't exist. These are the old Delta One business class seats, and they sell them as such on certain international routes.
Even if you manage to score one of these seats for your next domestic flight, be prepared for lackluster service. Delta onboard service (even in first class) isn't what it once was.
No blankets and pillows will be provided – which makes the lie-flat benefit of these seats less appealing.
These seats are very open and exposed. You won't have much privacy.
The technology (video screen, seat controls, etc) is becoming extremely dated. Consider yourself lucky if the video screen at your seat is fully functional.