In the moments leading up to writing this Delta 737-800 first class review, I realized that it may be one of the most important airline reviews that I've written in a good long while. There are over 75 737-800's in the Delta fleet, and a lot of people fly on these things every day. This needs to be thorough.
First class seats on the Delta 737-800 are decent. The in-flight entertainment is good. The onboard service (which includes meals) is fantastic. It's not the best domestic first class product, but if you can get it at a decent price, it's not all that bad.
If you're gonna need more info than that, keep reading. You came here looking for a thorough review of a very common domestic first class experience, and gosh darn it, that's exactly what you're going to get.
DL1485
San Diego, CA (SAN) – Seattle, WA (SEA)
Tuesday, March 22, 2022
Aircraft: 737-832
Registration: N3731T
Duration: 2 hours 59 minutes
Seat: 4A (First Class)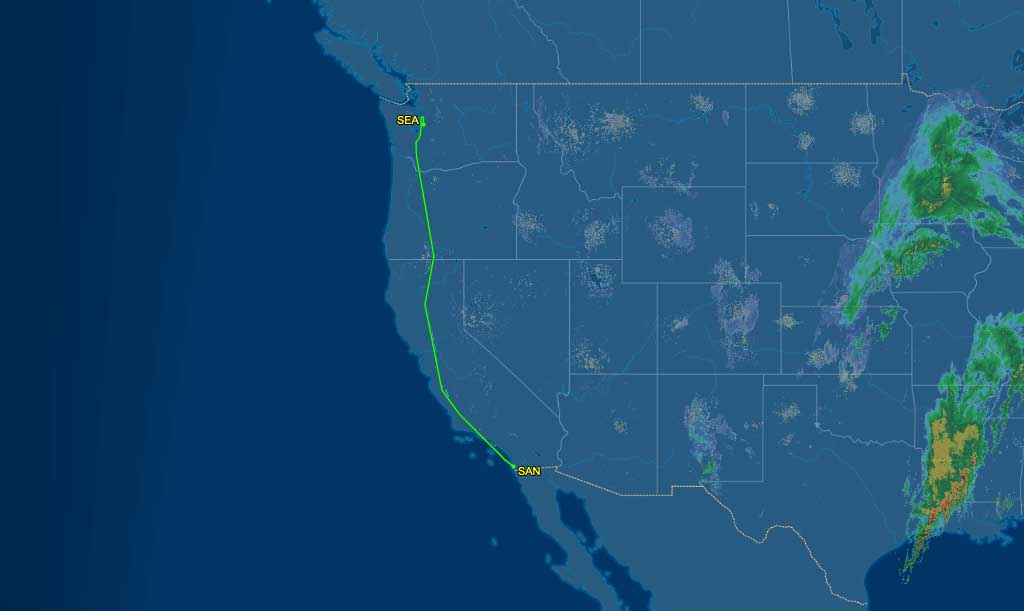 A comprehensive review of Delta 737-800 first class from San Diego to Seattle
If you recall from my review of Delta 737-800 first class from Minneapolis to Salt Lake City back in 2015, you'll know that I've always been a pretty big fan of this product. It's not a totally luxurious experience, but it's a fine seat (with good service) given what they usually charge for it.
The good news is that the seats have been updated since 2015. This is a very different review from my last one – especially since this one includes proper food.
My arrival at the airport
Delta Air Lines uses Terminal 2 West at the San Diego International Airport (SAN). I consider them to be the best airline to fly out of San Diego if you're in a rush, since their ticketing counters are located adjacent to the main entrance.
Not only that, their gates are the ones you reach first after clearing the security checkpoint. This is the airline to fly out of San Diego if you're habitually late for everything!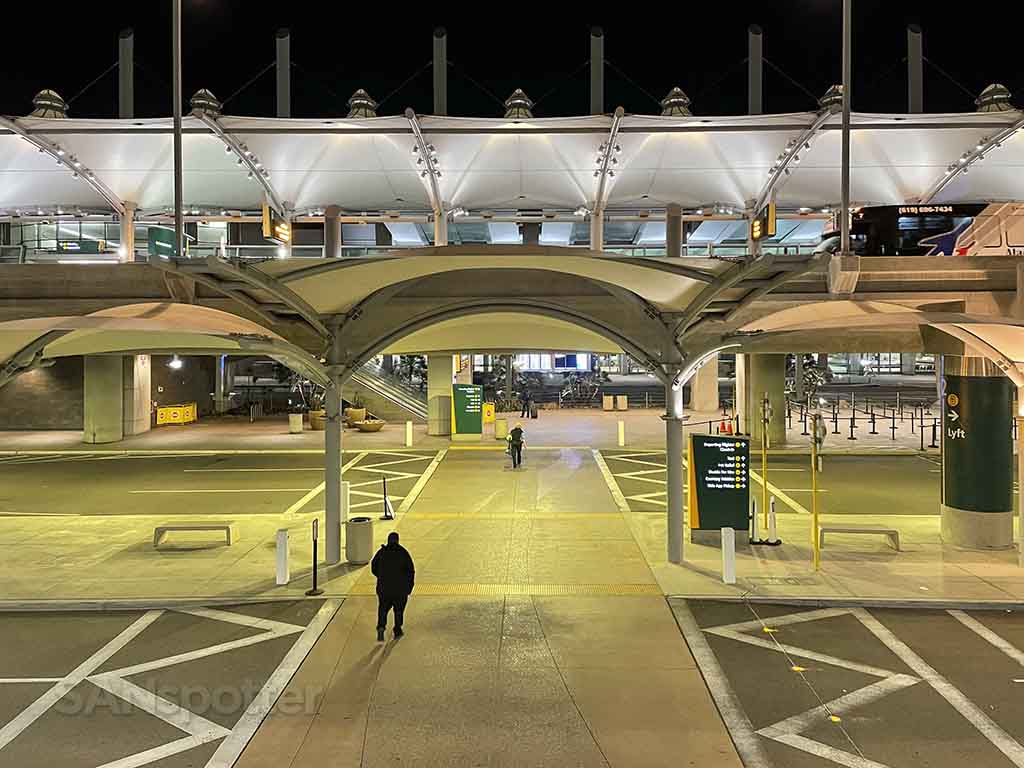 Do you get lounge access with a domestic first class ticket on Delta Air Lines?
No, you will not get lounge access when flying domestic first class on Delta. Note that this is typical of all US airlines, so it's not like Delta is being overly-stingy or anything. However, the Delta Sky Club at the San Diego Airport is fantastic, so it'll understandably sting a little knowing what you're missing out on.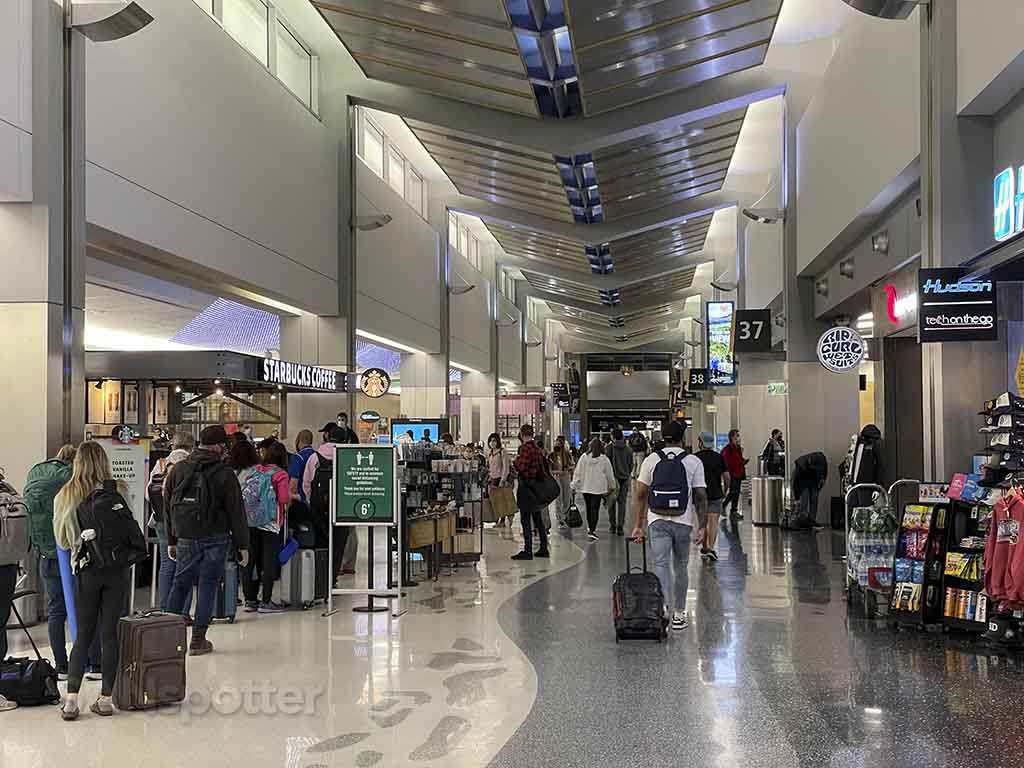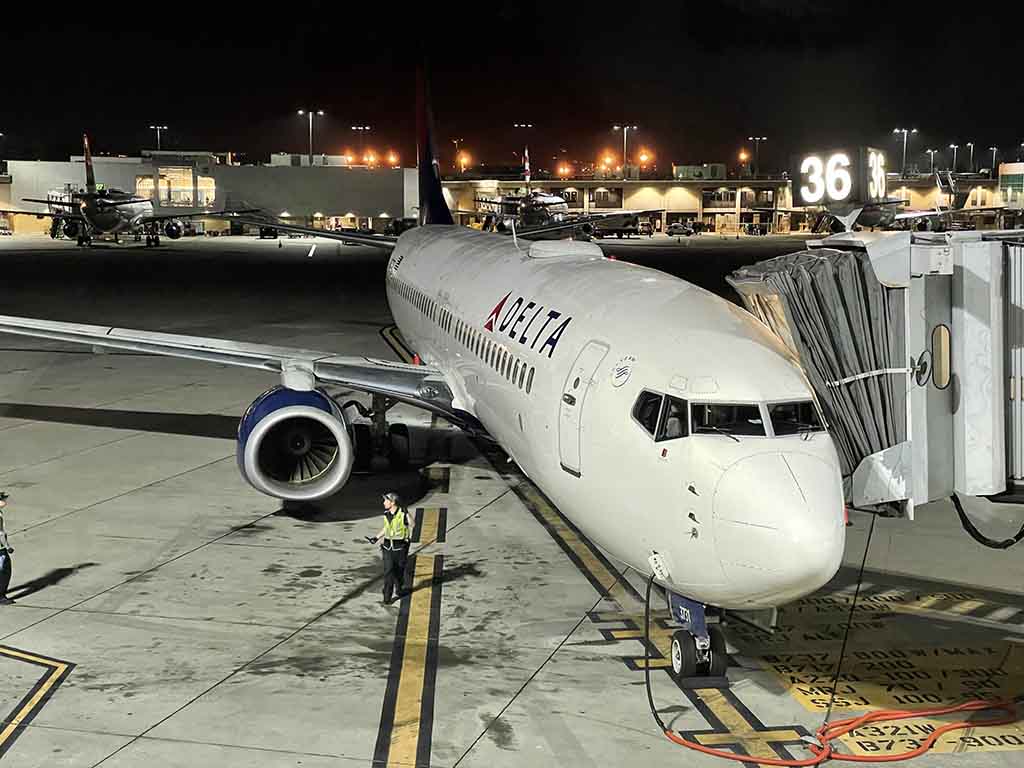 The boarding process for flight number 1485 to Seattle
Our departure gate this morning was from gate 36, which aligns perfectly with what I said about the location of Delta's gates here at the San Diego Airport. It was literally a 45 second walk from the security checkpoint.
They initiated the boarding process right on time, and things moved smoothly. Which is exactly what you want at 6:30 in the morning, right?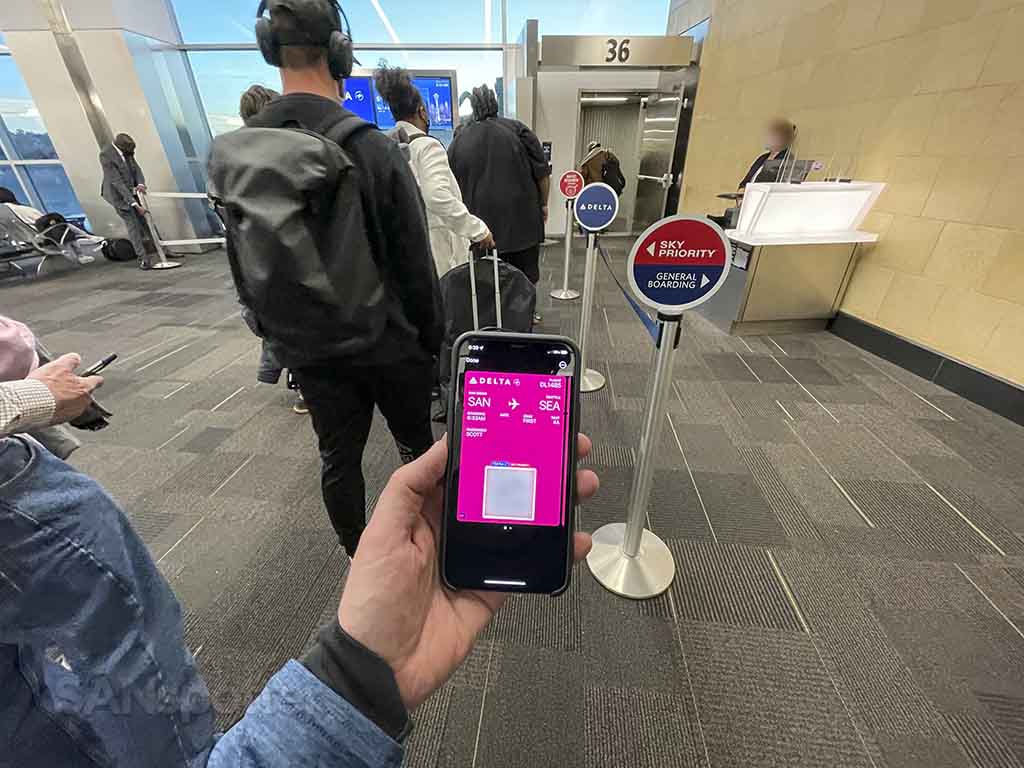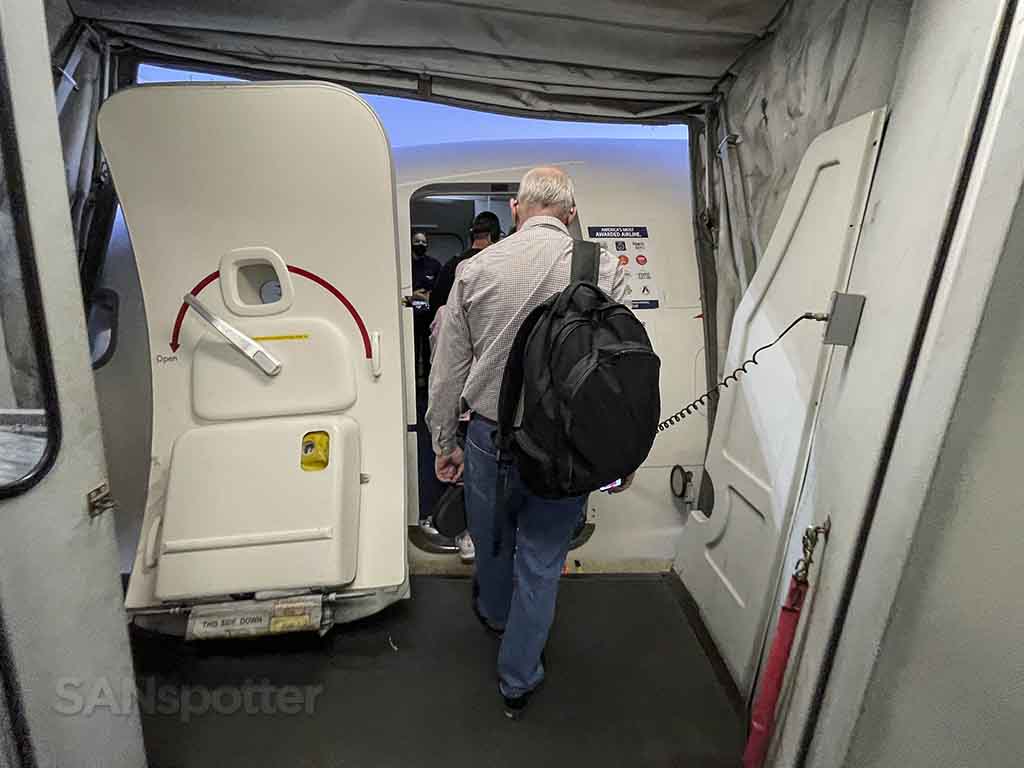 A closer look at Delta's 737-800 first class seats
For as common as these Delta 737-800s are, I'm surprised that it's taken me so long to do an updated review of one of these things. I'm a bit of a procrastinator, OK?
Fun fact: if you have flown first class on a Delta 757-300 lately, the seats on the 737-800 will look (and feel) exactly the same. I've always praised Delta for being extremely consistent with their product offerings from one aircraft to the next, and this was no exception.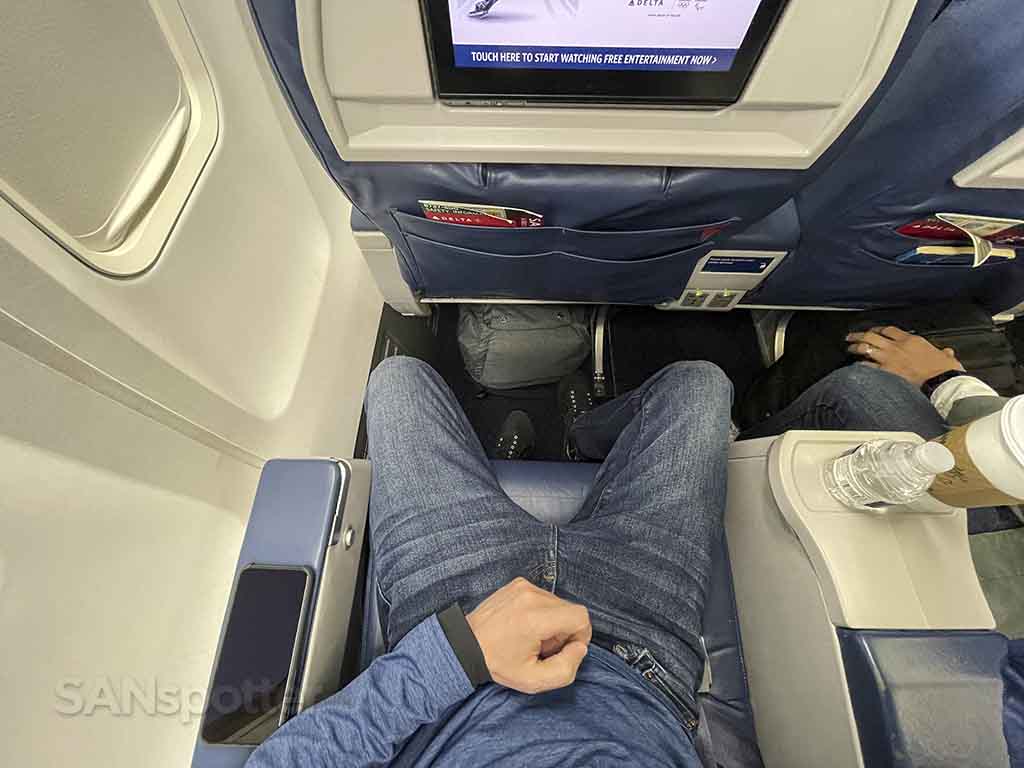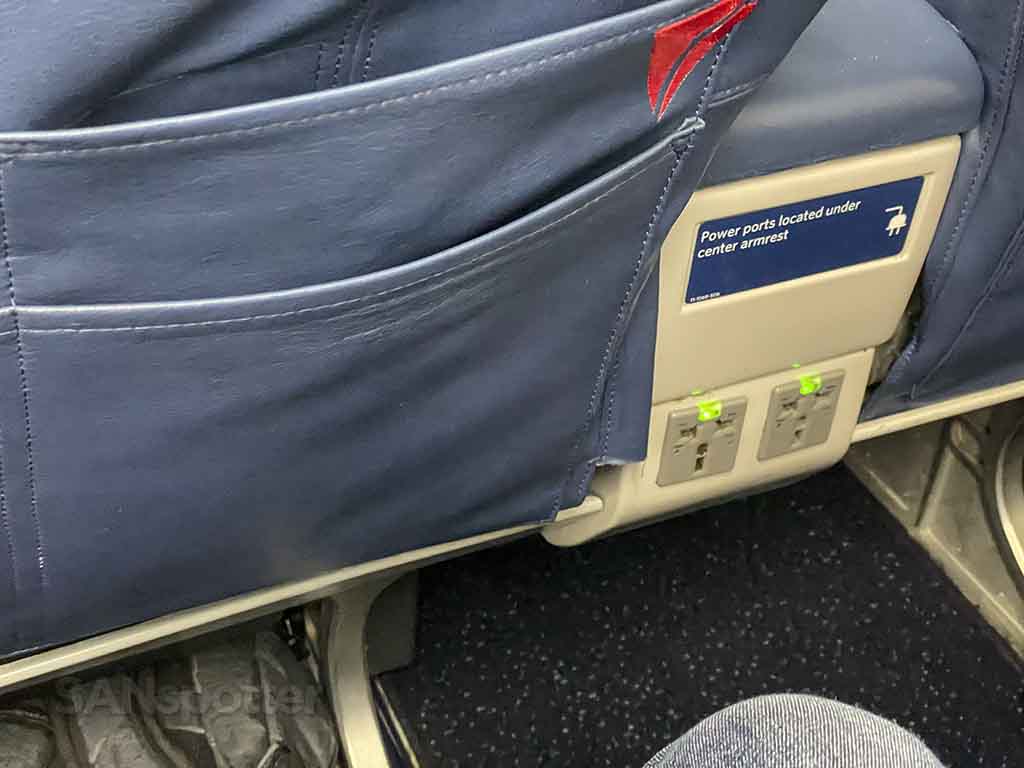 I think the best way to summarize how good (or bad) these seats are is to compare it to Delta A321neo first class. Once you see what that is like, it makes the 737-800 seats look old.
The departure out of San Diego
There seemed to be a minor delay pushing off the gate, but thankfully they got everything sorted and it wasn't long before we were on our way.
Once in motion, it was a relatively quick taxi out to the threshold of runway 27 – thanks in large part to the fact that all of the early morning departures had already cleared out. There was absolutely no waiting to take off.
What is in-flight entertainment like in first class on the Delta 737-800?
Would it surprise you to learn that in-flight entertainment on Delta 737-800 is almost the same as it is in Delta One on the 767-400? It's true. You'll get the same selection of movies and TV shows along with a bright and responsive video screen to consume it on.
That said, the video screen on the 737-800 is much smaller. They also don't provide noise canceling headphones, so the audio experience will be far inferior. And admittedly slightly infuriating.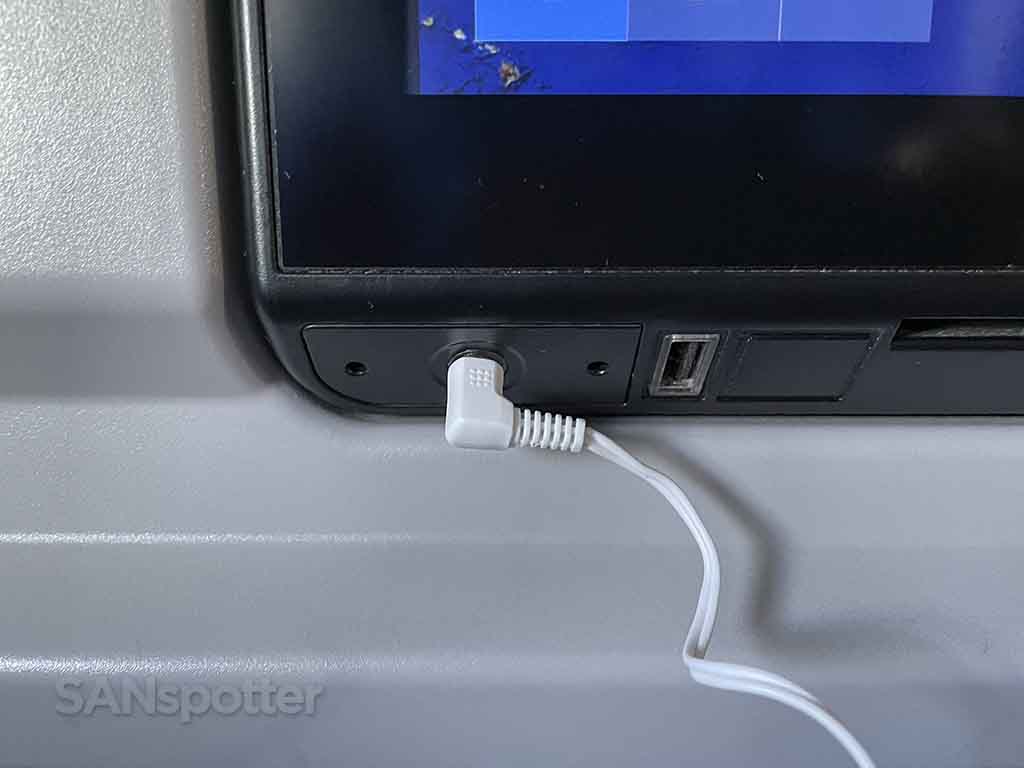 Delta first class food is getting really good (again)
After nearly 2 years of complaining about how terrible the food in Delta first class is (thanks to cutbacks caused by the Covid pandemic), I'm happy to report that real food has returned to Delta Air Lines. And it's good.
There were three breakfast options on our flight from San Diego to Seattle this morning. I was seated in the last row in first class, and by the time that the flight attendant took my order, all three options were still available. Hallelujah!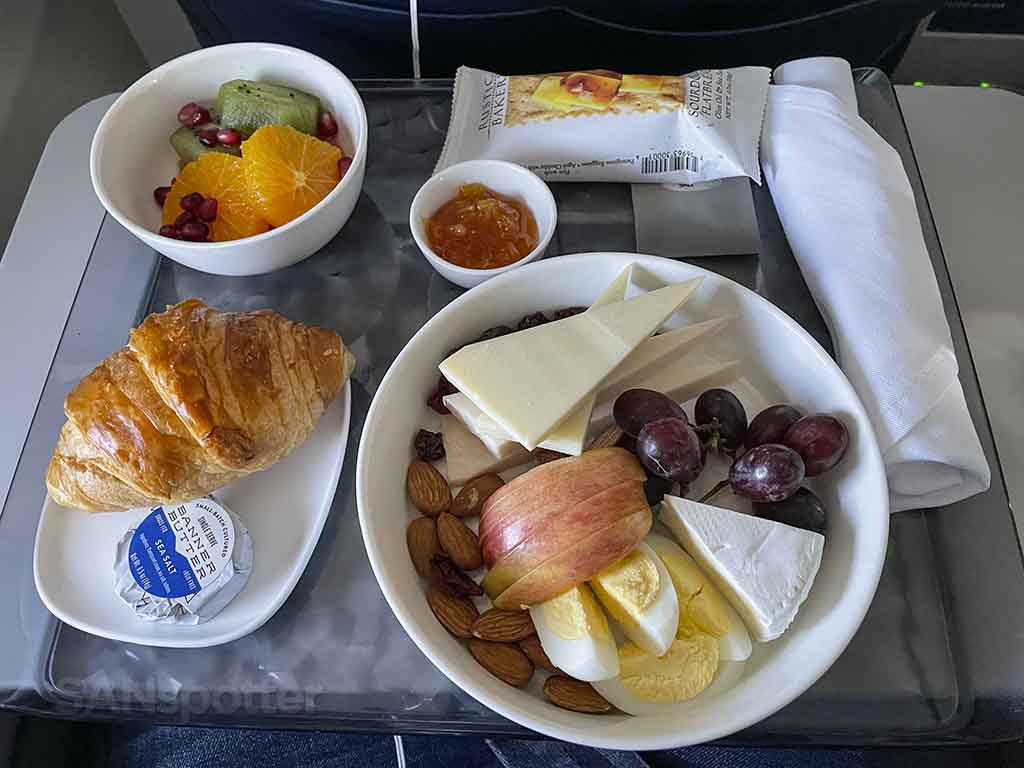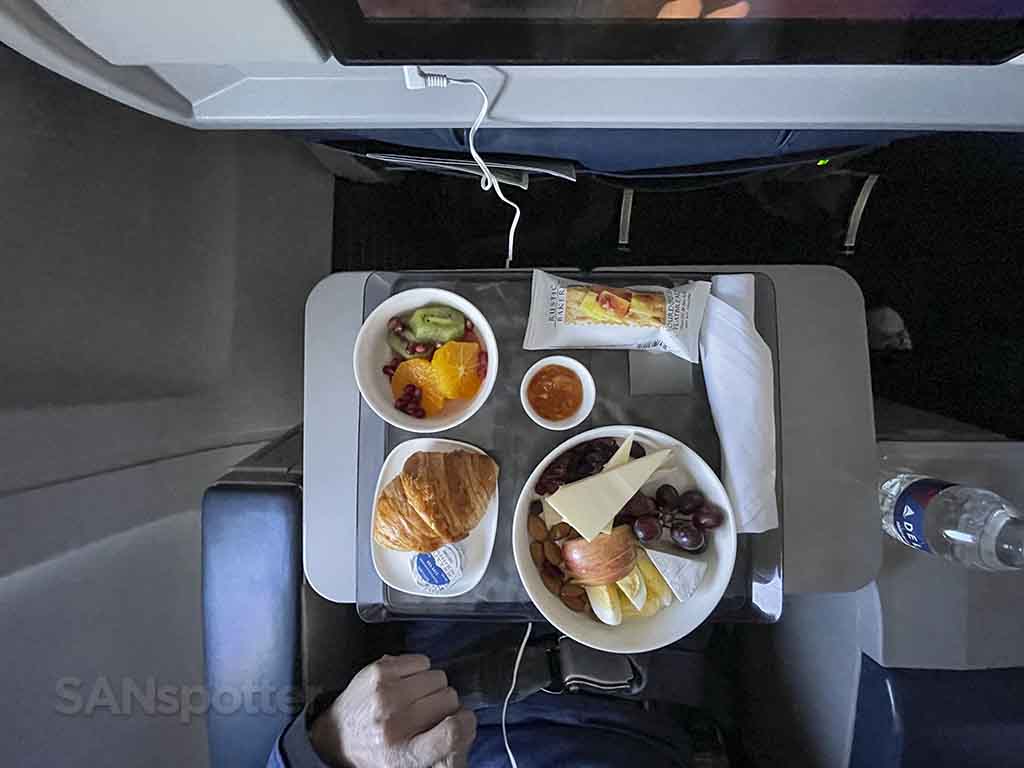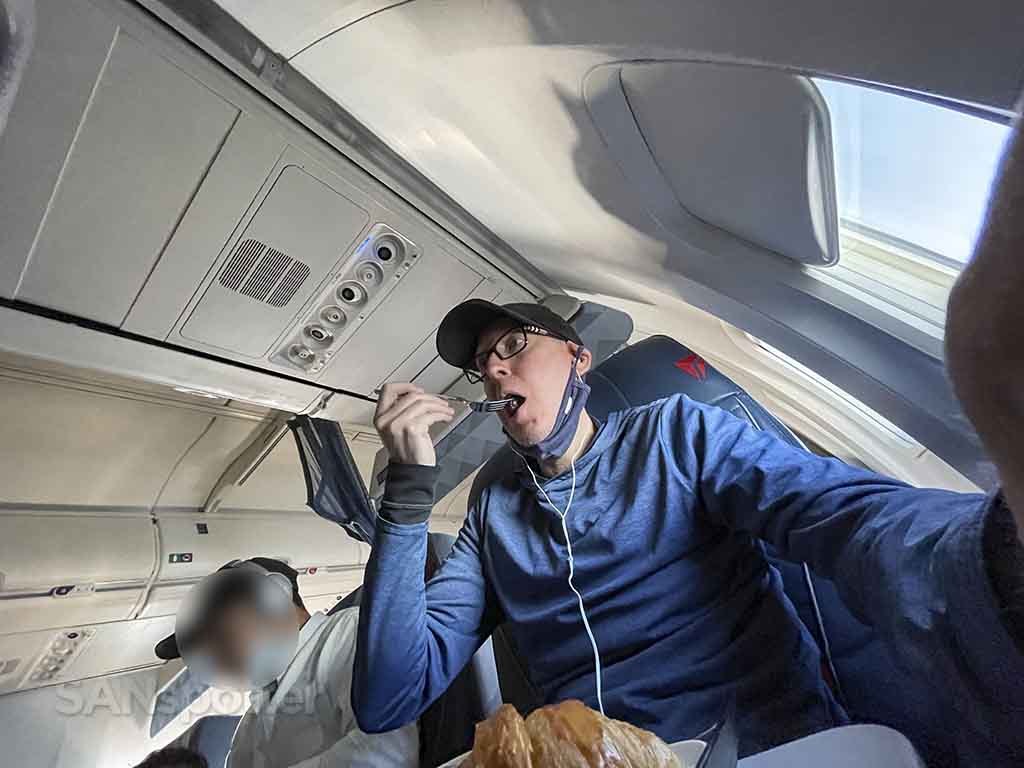 How comfortable are Delta's first class seats on the 737-800?
Meh. They're all right. Of all the US airlines, I consider Delta to have some of the most comfortable first class seats (you can read more about this in my ranking of the best domestic first class). They're a bit older than what some of the other airlines are using, which means that they are slightly thicker. And we all know that when it comes to seat comfort, thicker is usually better.
Seat recline is decent, and I felt as if just a few degrees more would have been perfect. It wasn't bad though.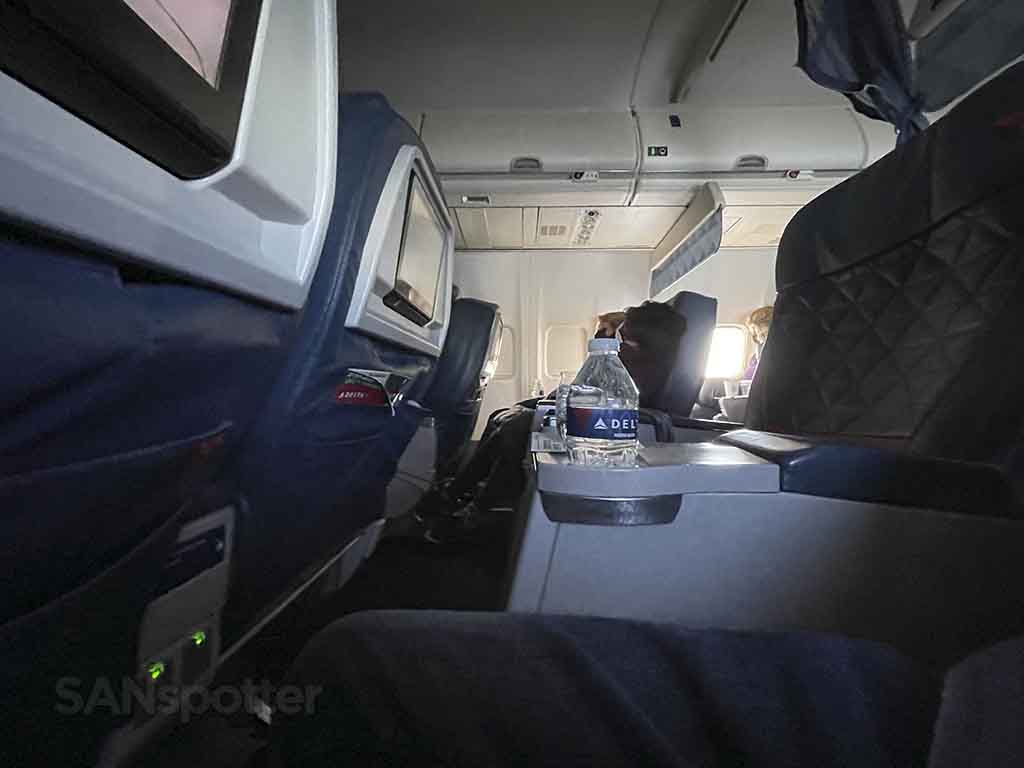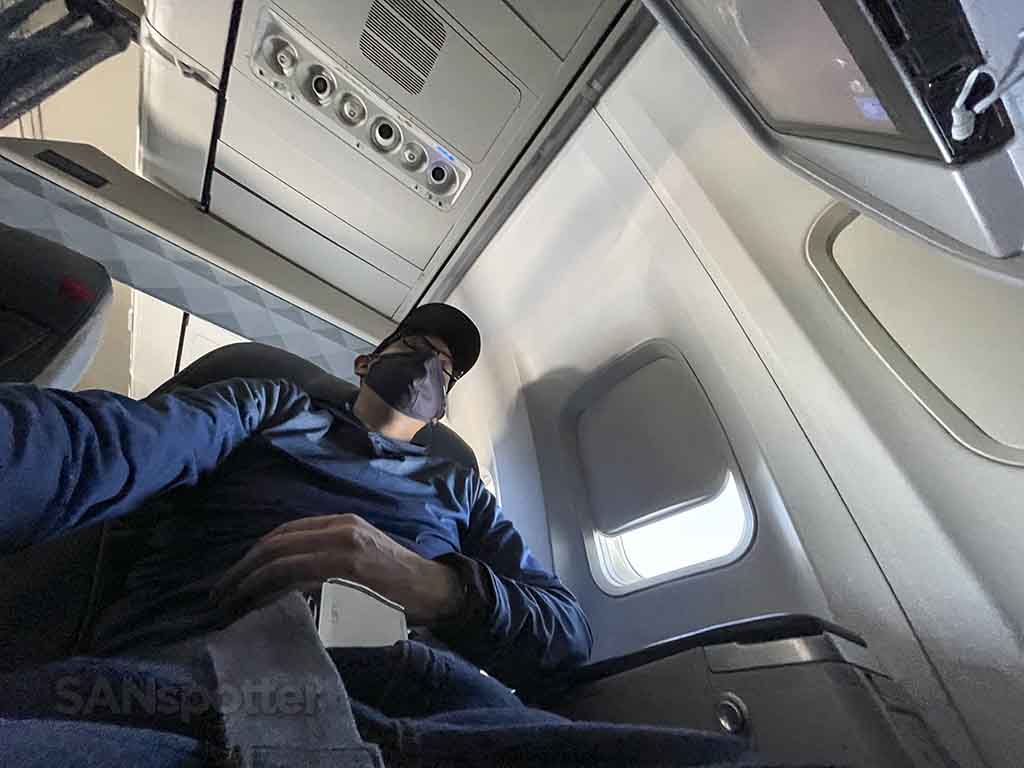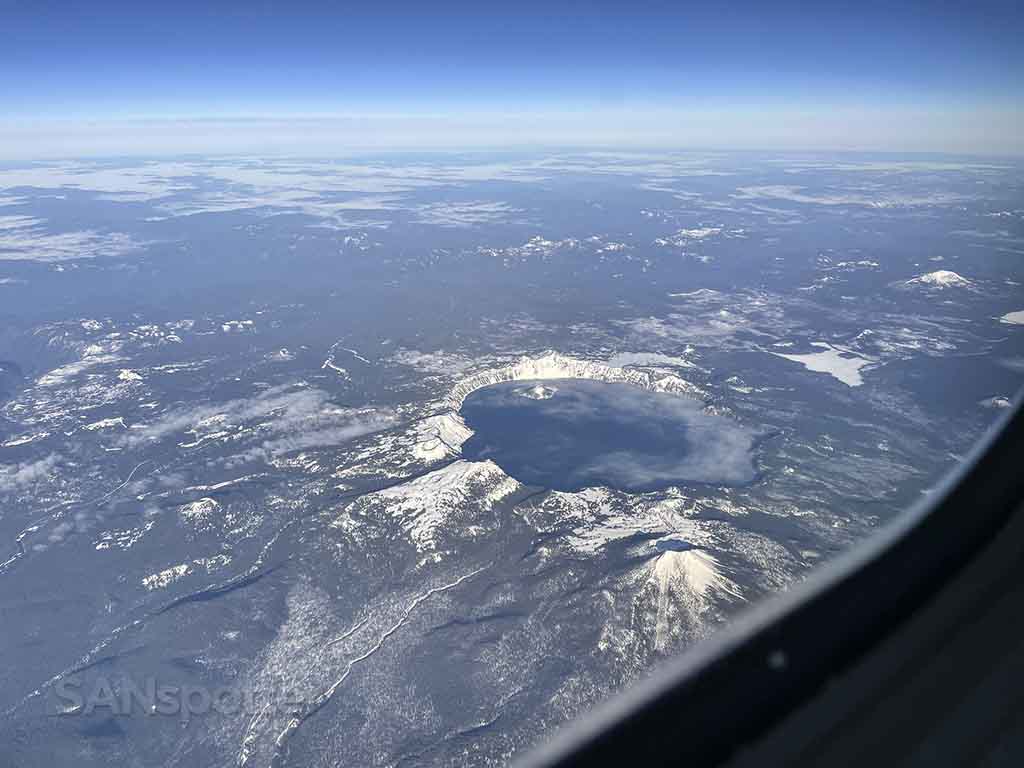 The arrival into Seattle
After many years of obnoxiously good luck when flying into Seattle, I finally got a taste of what it's really like. The clouds and fog were thick as we made the descent, and I didn't even see the ground until just a few moments prior to landing. So much for a sunny and clear arrival into Seattle. My luck had to run out at some point I guess.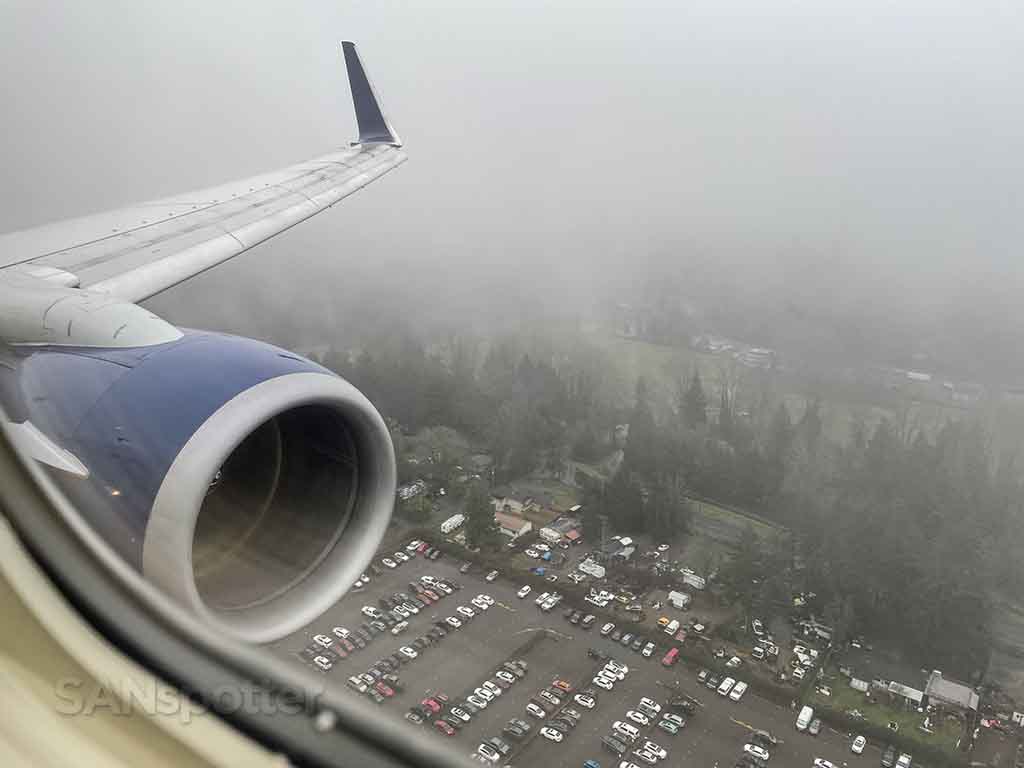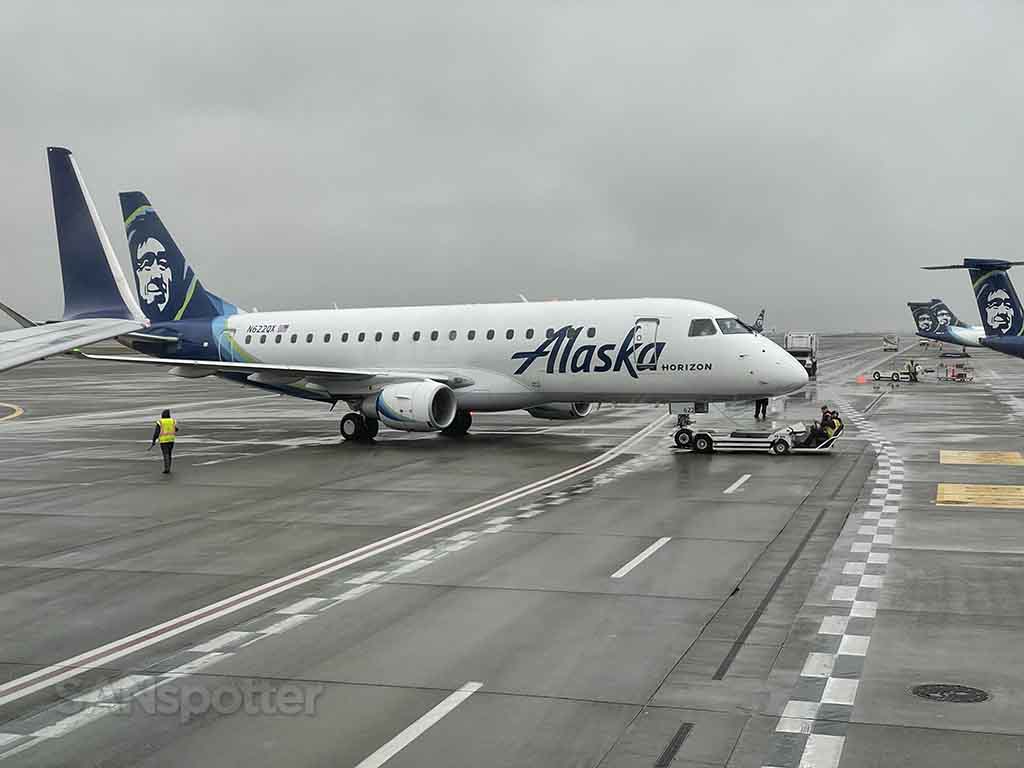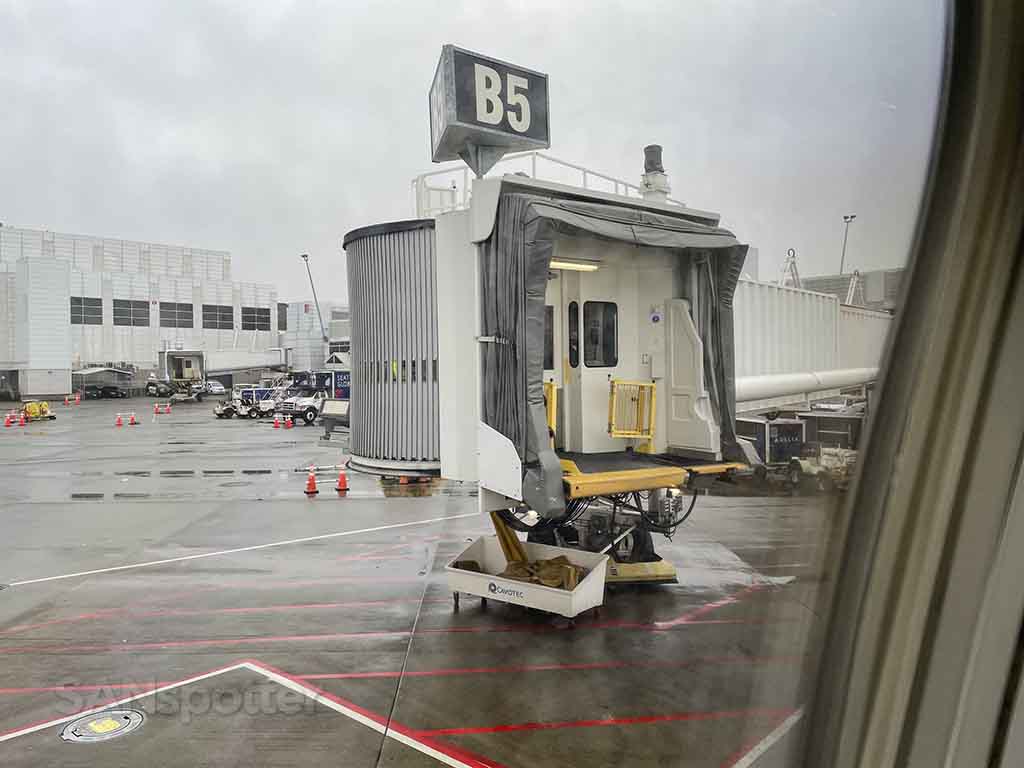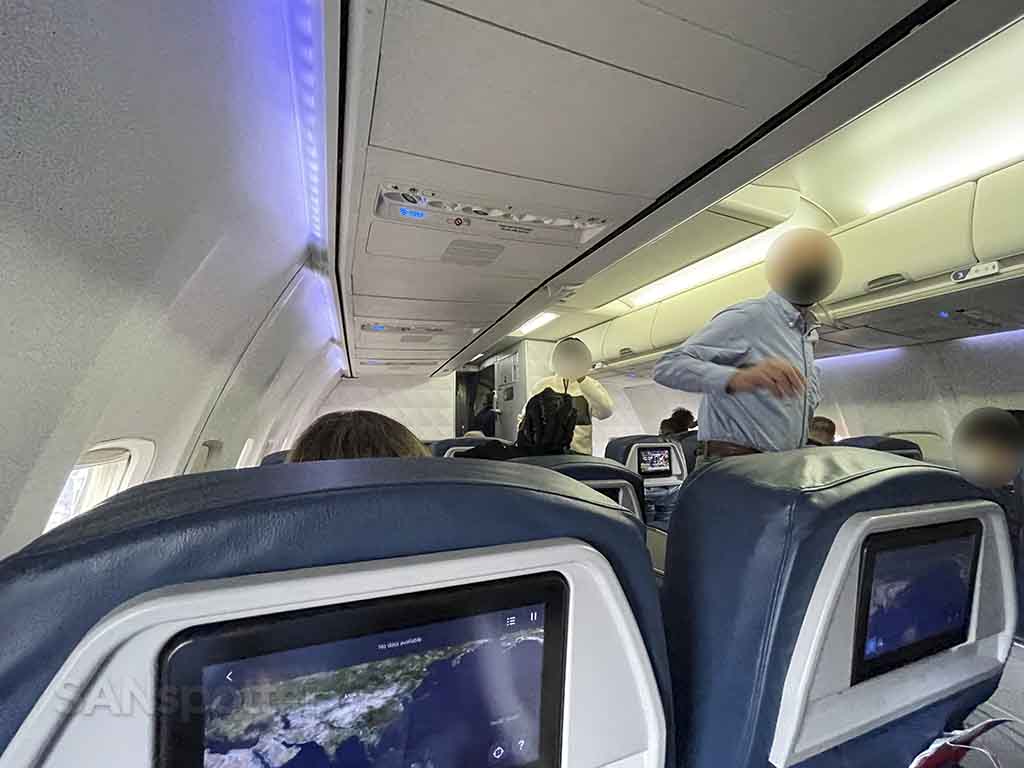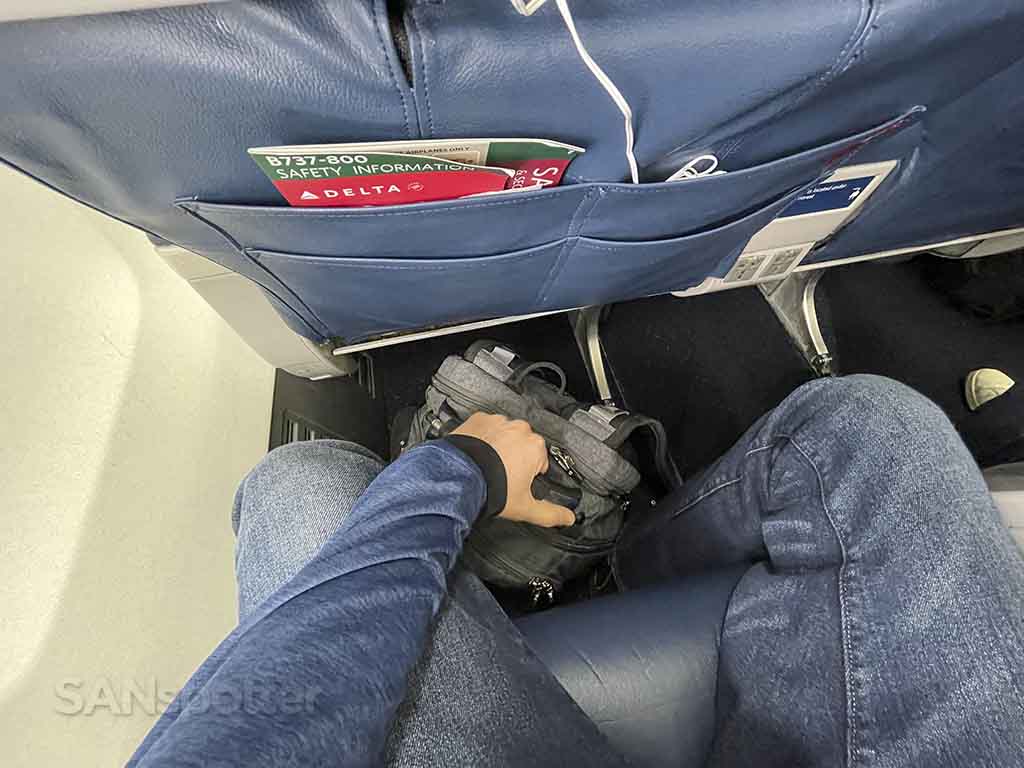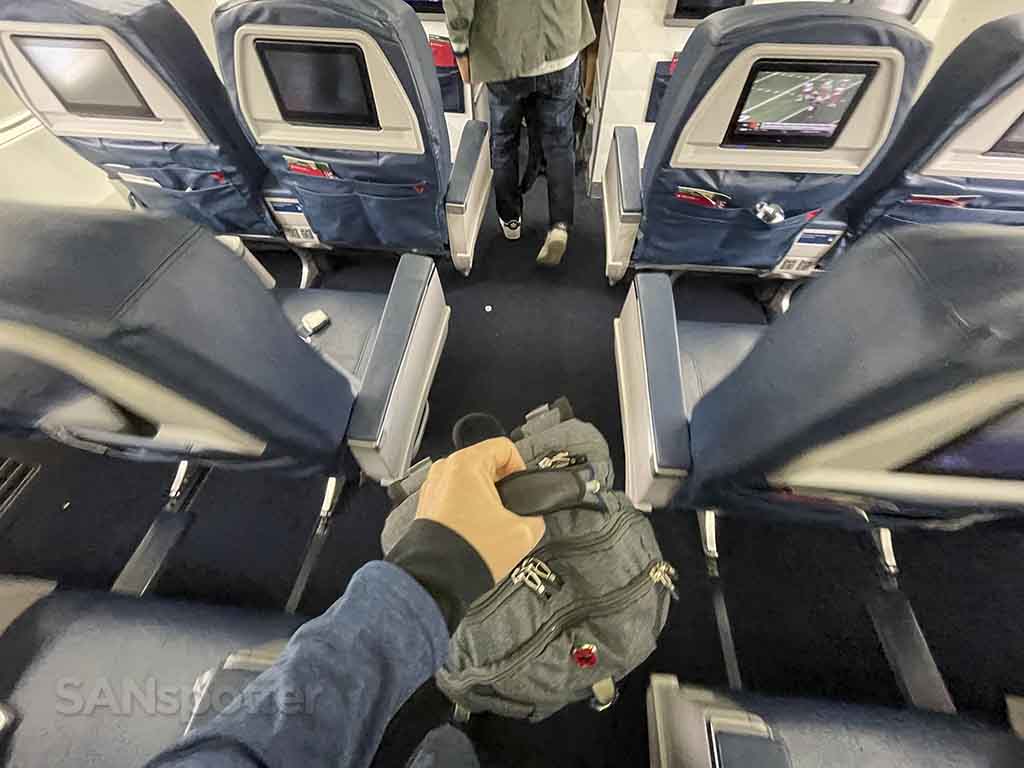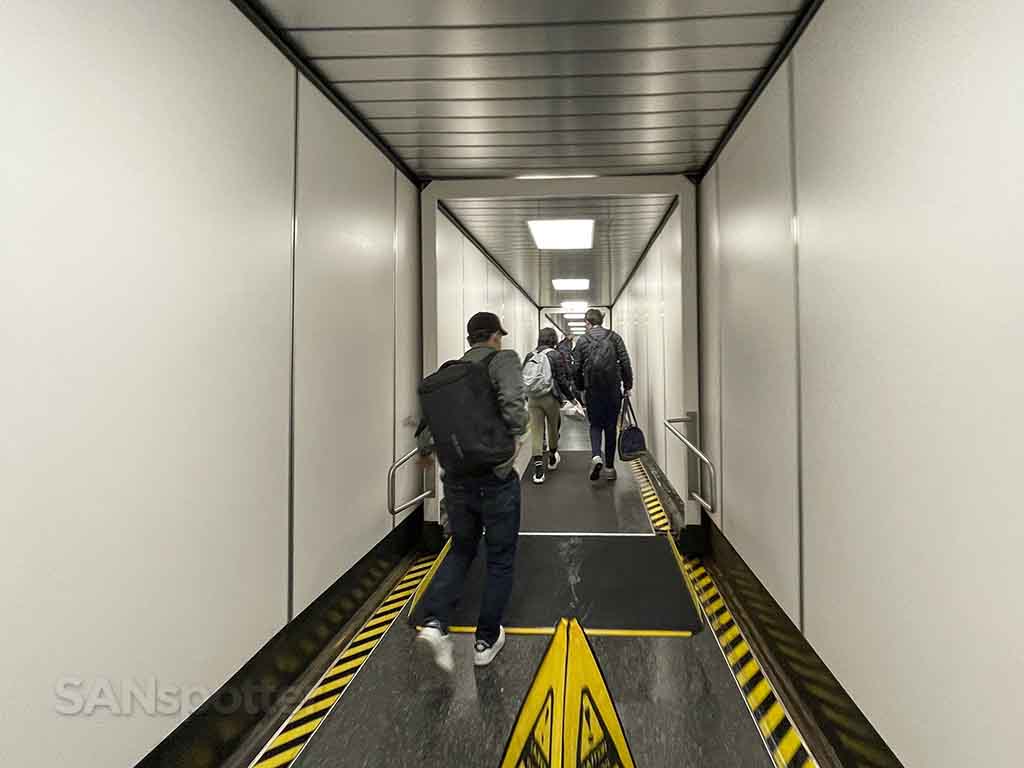 Pros and cons of Delta Air Lines 737-800 first class
Look. Nobody flies Delta domestic first class because it's leaps and bounds better than what any other airline is offering. It's usually either because they have status on Delta that they're trying to maintain, or it was just the cheapest first class option available. Don't give me wrong – it's certainly a good first class experience, and I highly recommend it if the cost doesn't make your nose wrinkle. Here are some pros and cons to help you determine if it's right for you:
Pros
First class on the 737-800 is nearly identical to domestic first class on any other Delta aircraft (for proof of that, be sure to check out my Delta A321 first class review). Frankly, I love the consistency – it feels good when I know exactly what to expect.
As always, Delta keeps the interiors of their aircraft extremely clean. This flight from San Diego to Seattle was no exception.
Delta Studio (the in-flight entertainment product) is awesome. You'll never run out of things to watch.
Being served real food (which is available on flights over 2.5 hours) makes the 737-800 first class experience all the more special.
Cons
They don't provide noise canceling headphones the way that they do on widebody aircraft such as the 767 and A330.
Seat recline was a bit too shallow for my liking. It wasn't bad, but I definitely could've used a few more degrees of recline.
The seat back video screens are starting to feel a bit small by today's standards.
Legroom is a little tight by domestic first class standards (meaning that it's going to be a very tight squeeze to get by your seatmate if you're seated at the window and you need to get out).