If there's one thing to be learned from this entire review, it's that Delta 737-900 first class is hard to write about.
The seats? They're wide enough. Legroom? It'll be sufficient for most people. In-flight entertainment? Yeah, it's good (but not any better than what you would get in economy class).
I think it was the food that was the most noteworthy part of my experience (in a good way). I wrote that section first. Loading myself up on caffeine was required for everything else.
DL413
Los Angeles, CA (LAX) – Minneapolis, MN (MSP)
Thursday, September 28, 2023
Aircraft: 737-932/ER
Registration: N811DZ
Duration: 2 hours 59 minutes
Seat: 4A (First Class)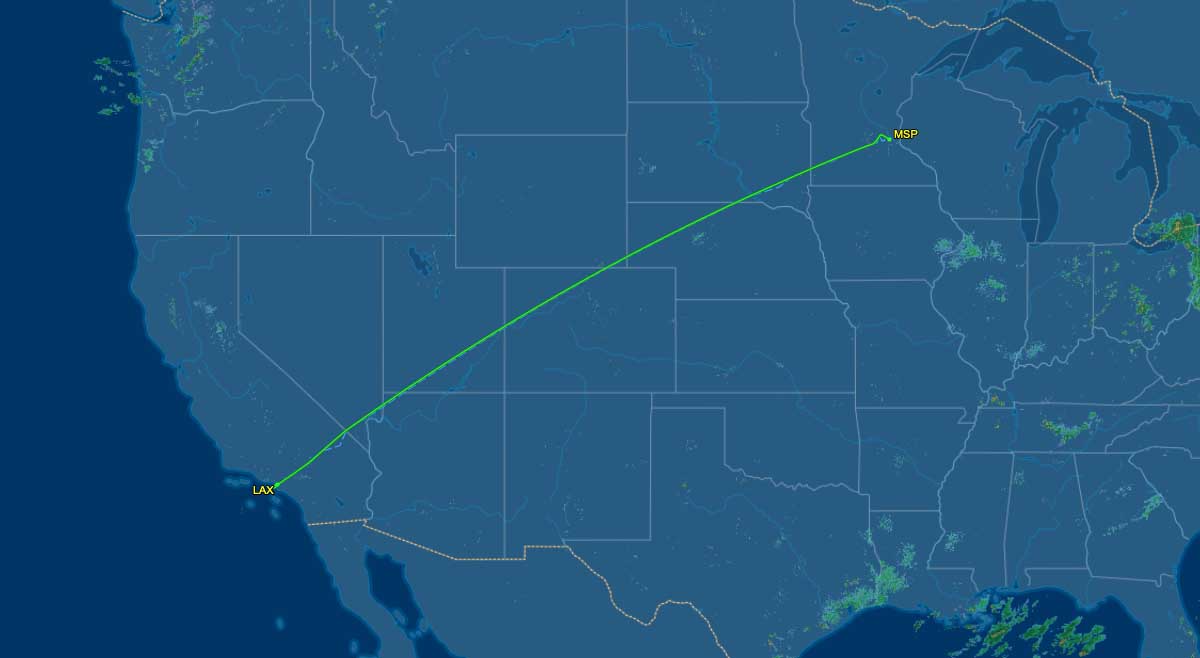 My full review of Delta 737-900 first class from Los Angeles to Minneapolis
Delta has 163 Boeing 737-900/ERs in their fleet at the time of this writing. Despite that, it was surprisingly difficult to find a way to get on one for this trip to Minneapolis. Yes, I did this on purpose. I needed this for my growing archive of airline reviews!
Arrival at LAX
My journey today actually started in San Diego, which required flying up from SAN In United Embraer 175 first class. Well, it wasn't exactly required – but it was a fairly decent option to position myself for this flight to MSP.
It took about 15 minutes to walk from Terminal 8 to Terminal 3. It is possible to do this without leaving the secure area by the way (just follow the signs).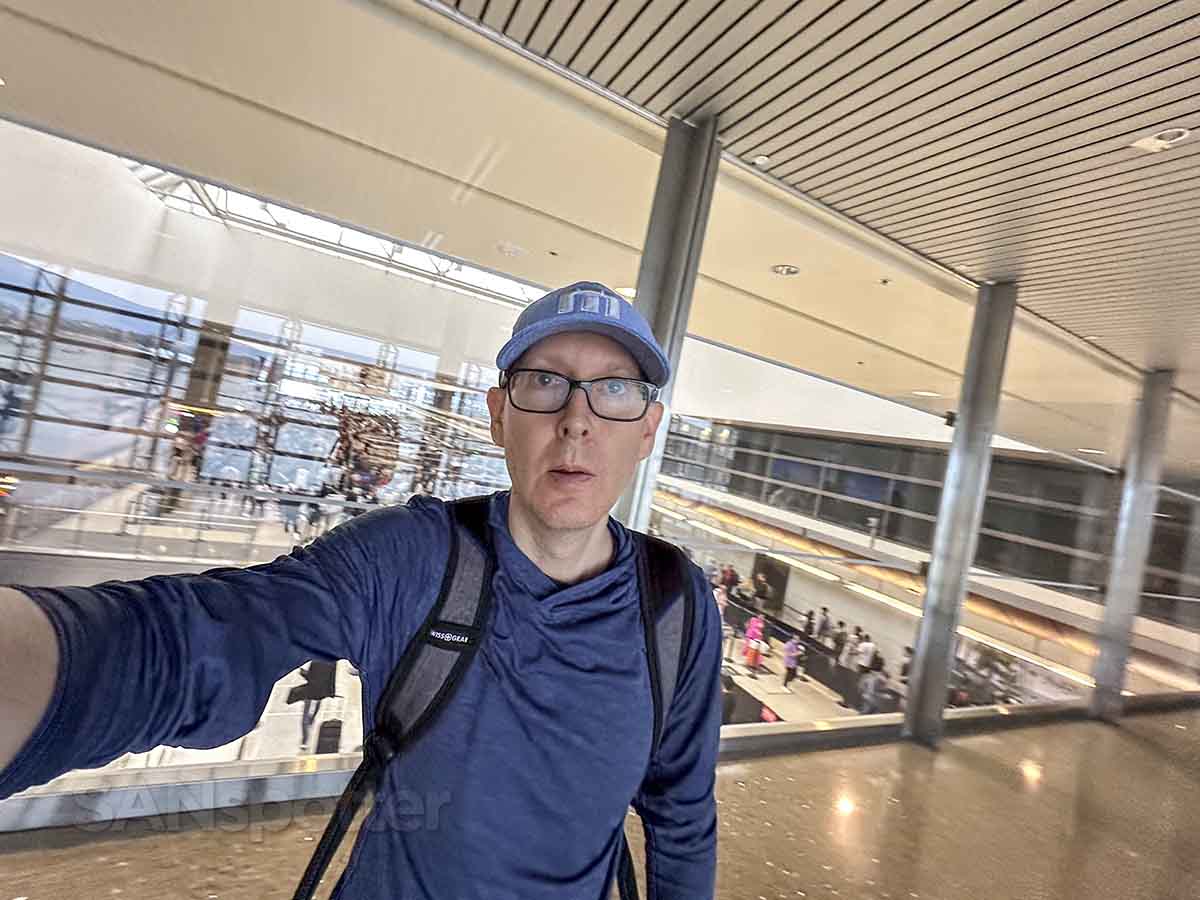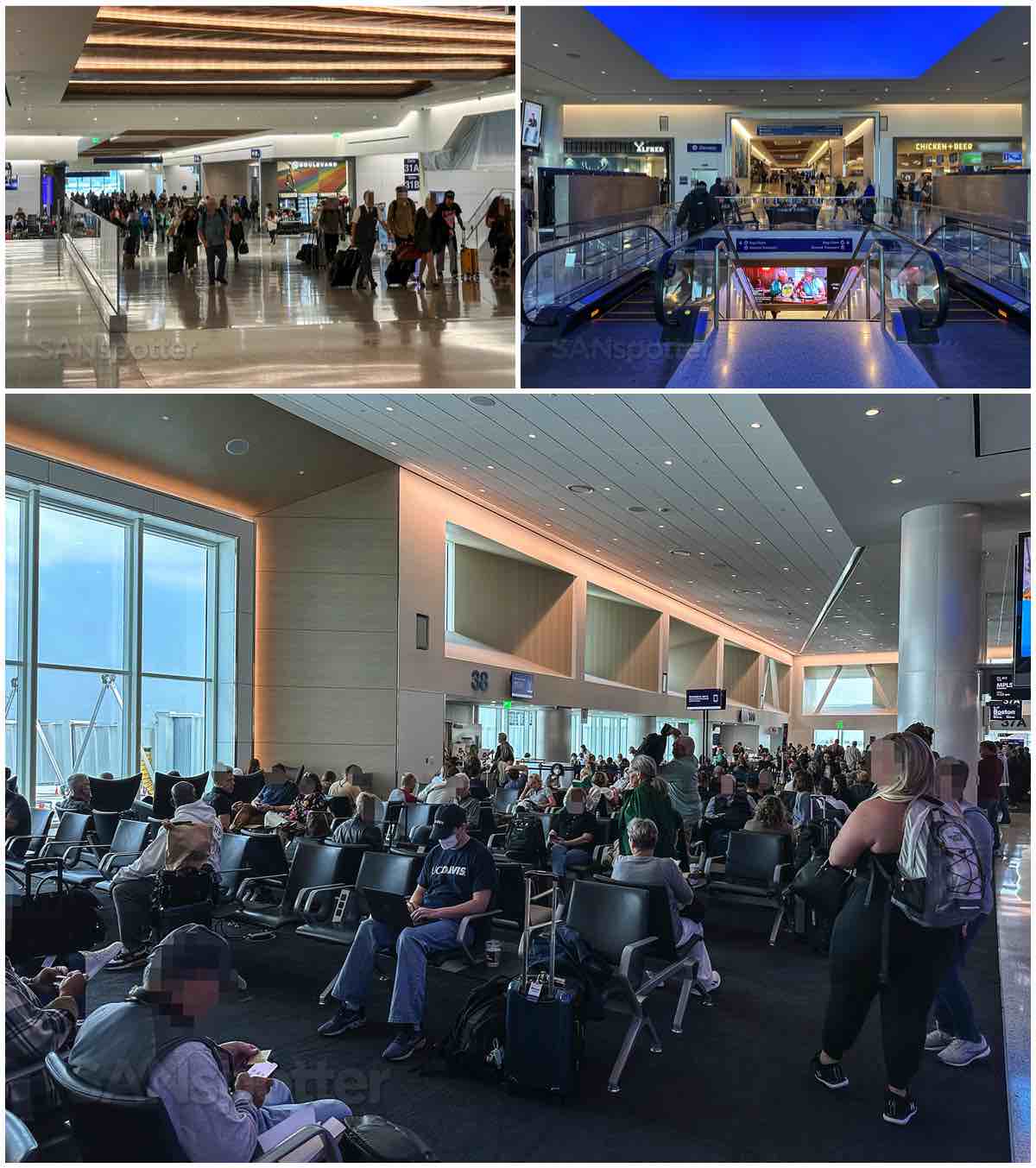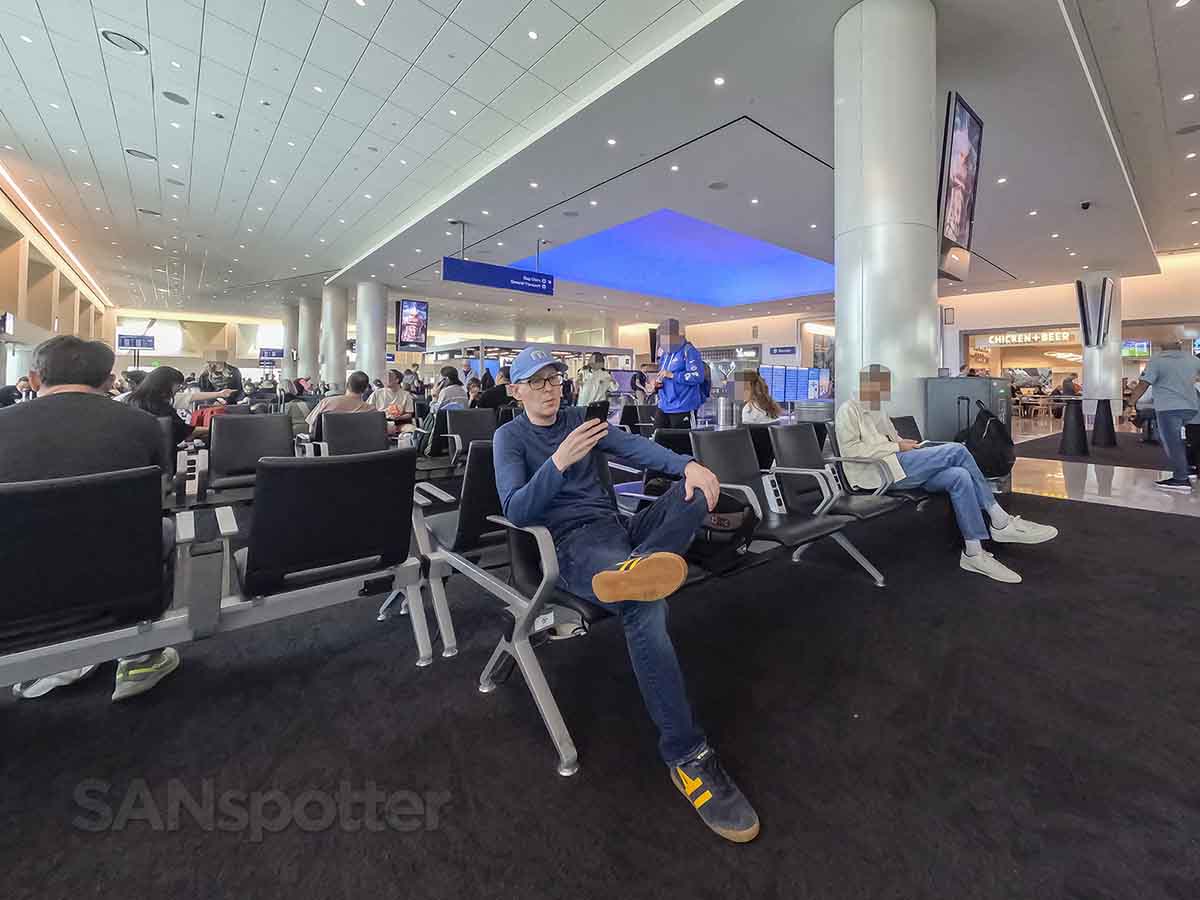 The boarding process for flight number 413 to Minneapolis
I really like Terminal 3 at LAX, but it's too small for Delta's LAX operation in my opinion. The gate agents did the best they could trying to get everyone organized for the boarding process, but in the end, it was a complete zoo. At least they were on time.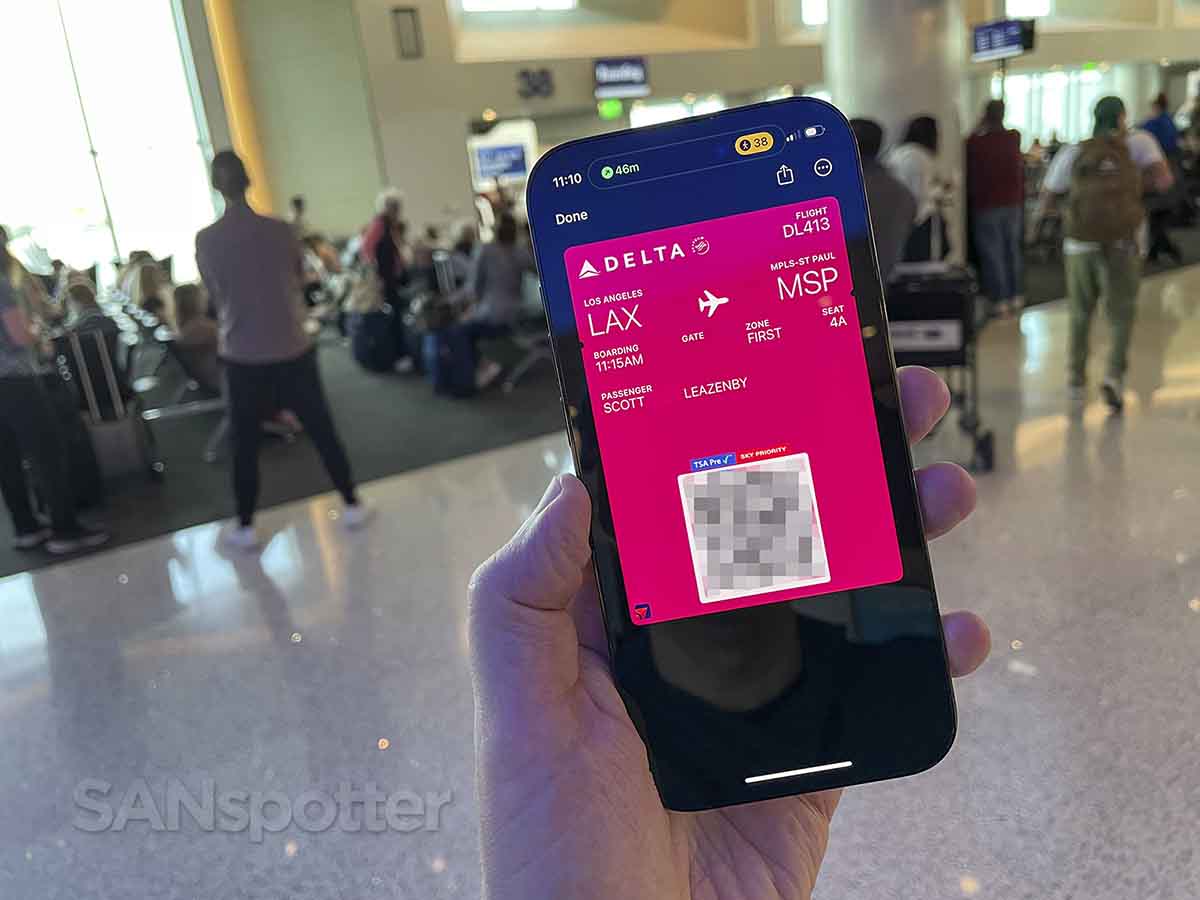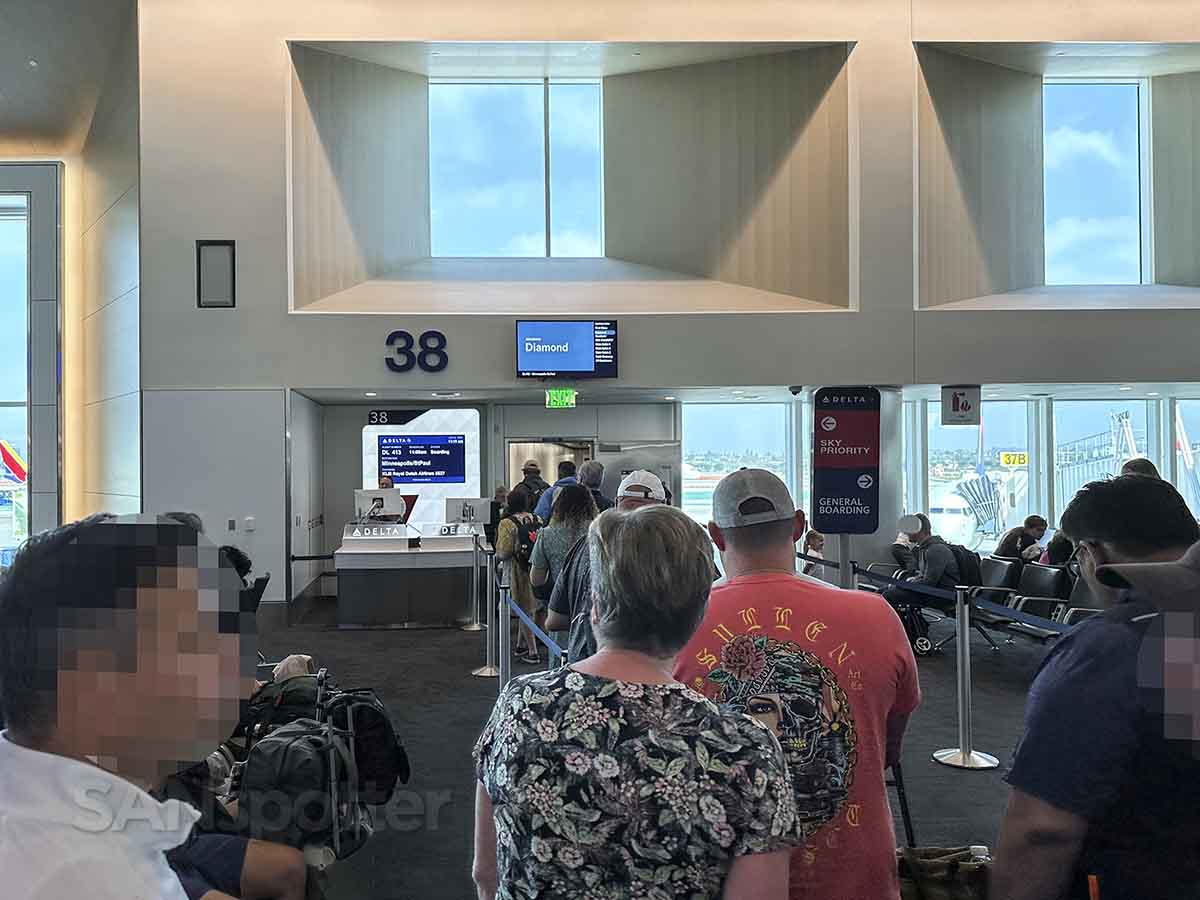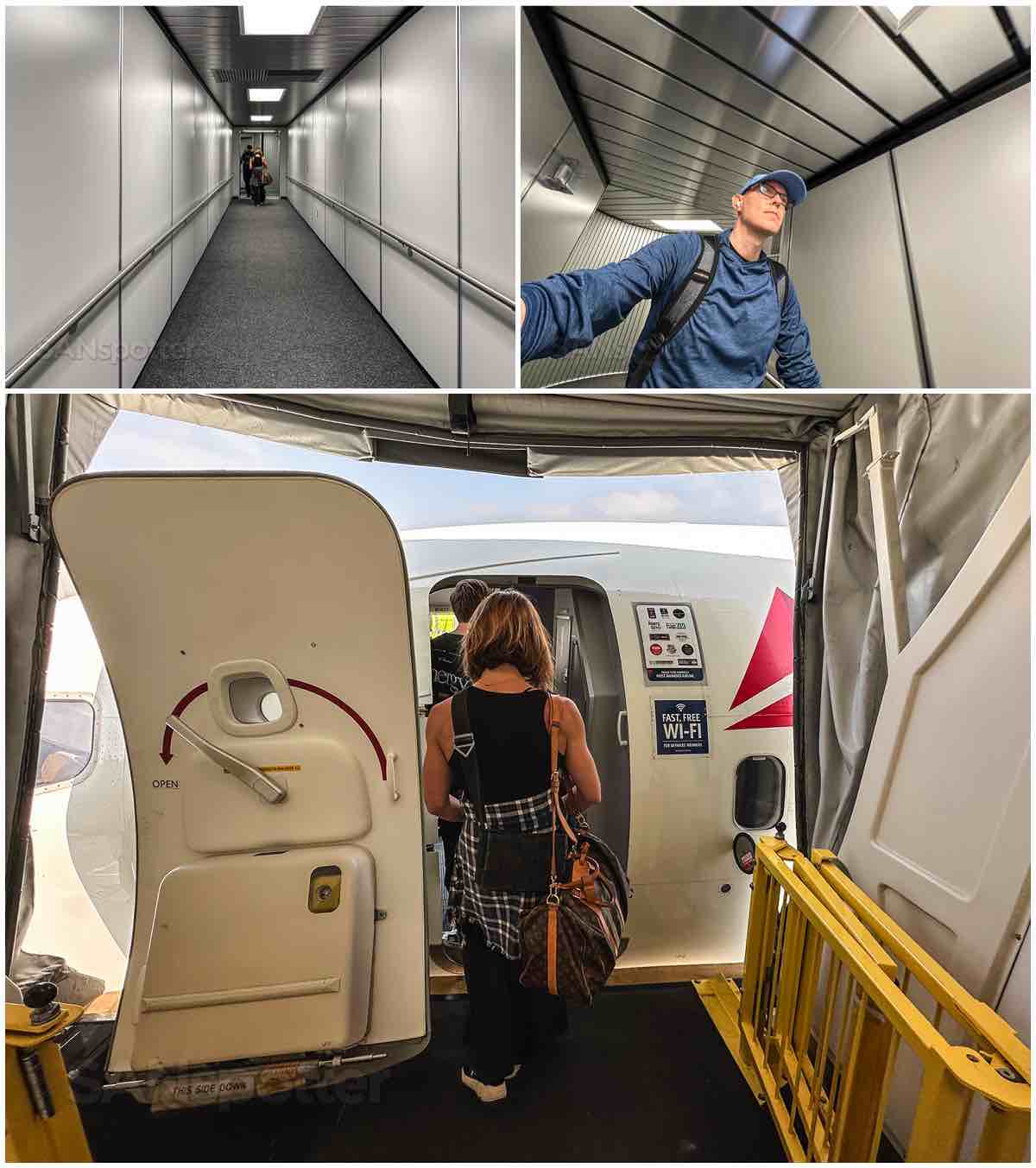 My first impressions of the first class seats on the Delta 737-900
Remember the seats in my Delta A321 first class review? What about my Delta 757-300 first class review? Basically all I'm saying is that the seats here in first class on the 737-900 aren't any different. Everything from the width, to the video screens, to the leg room (seat pitch) is identical. My seatmate was different though. That counts as something noteworthy I guess.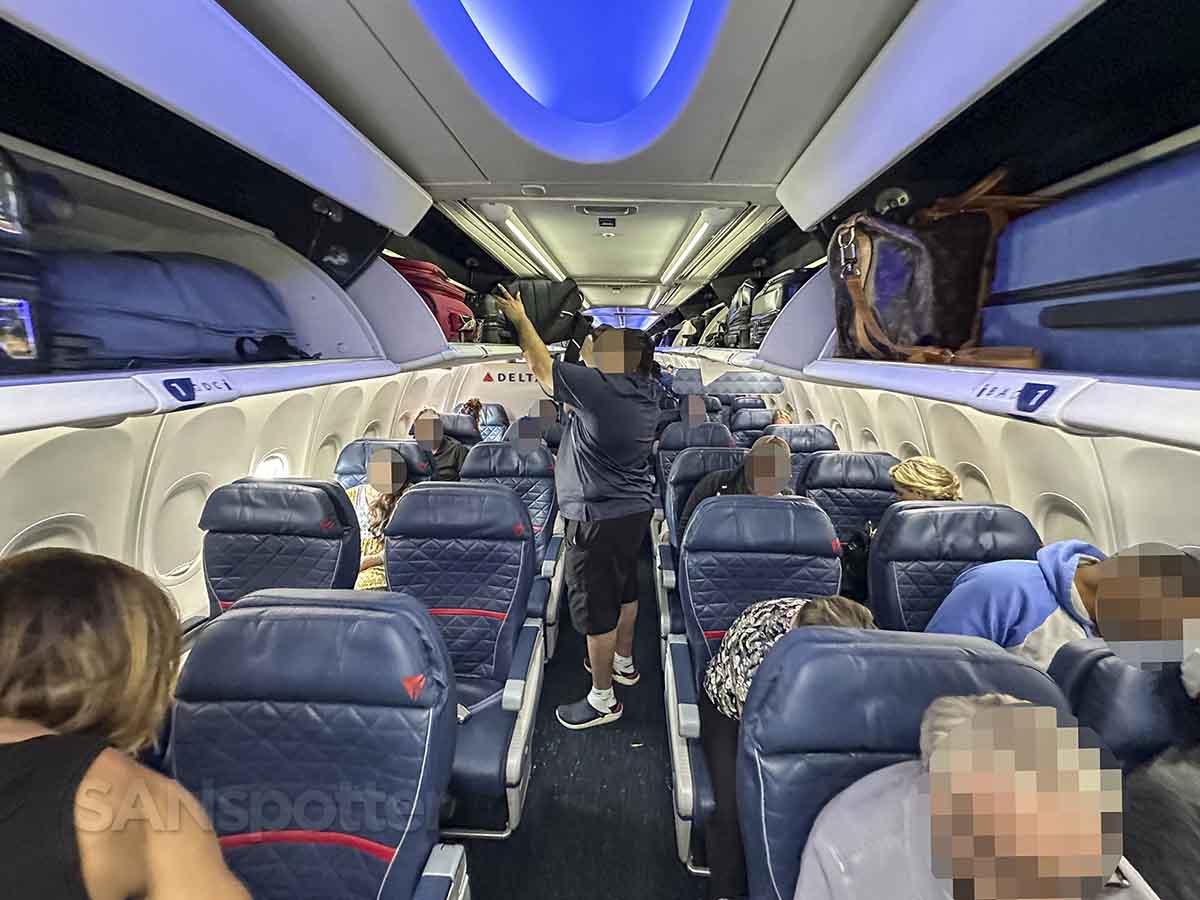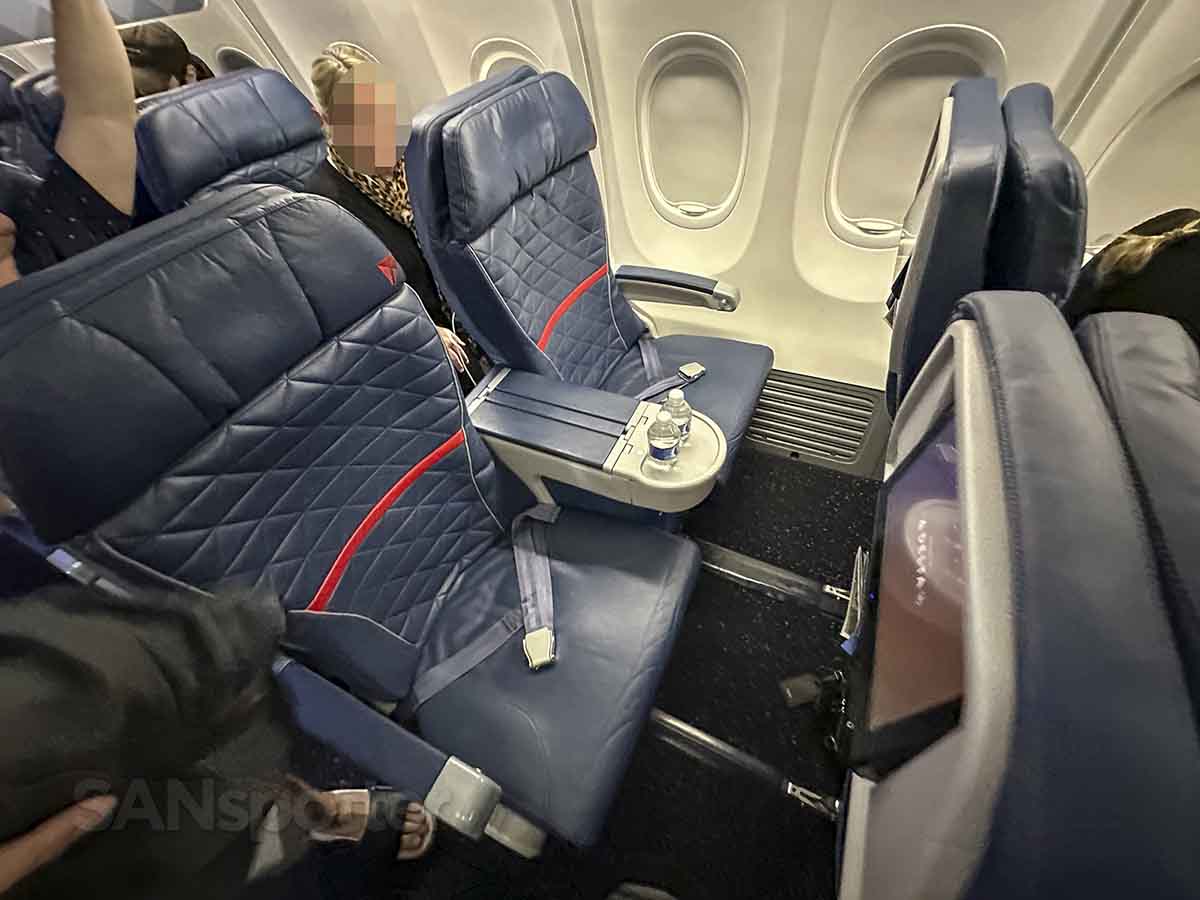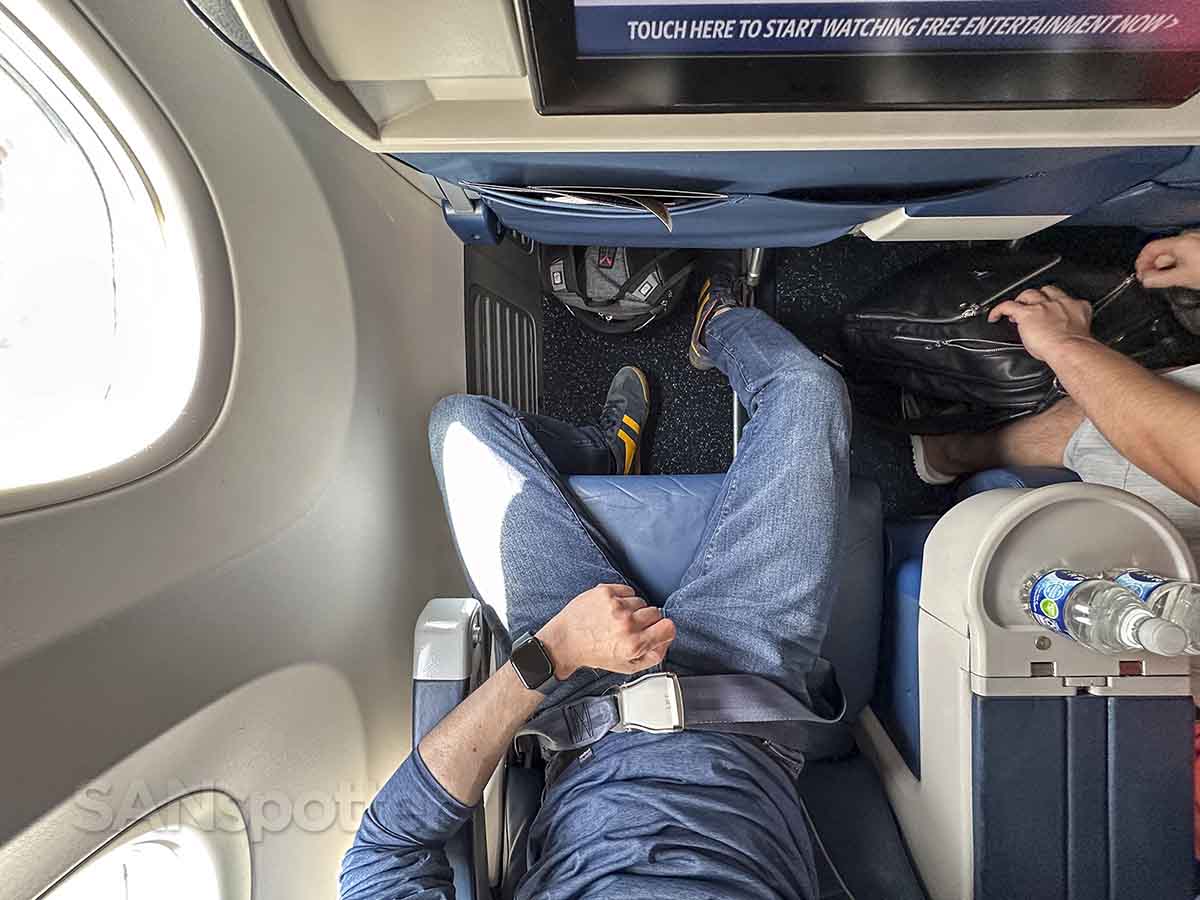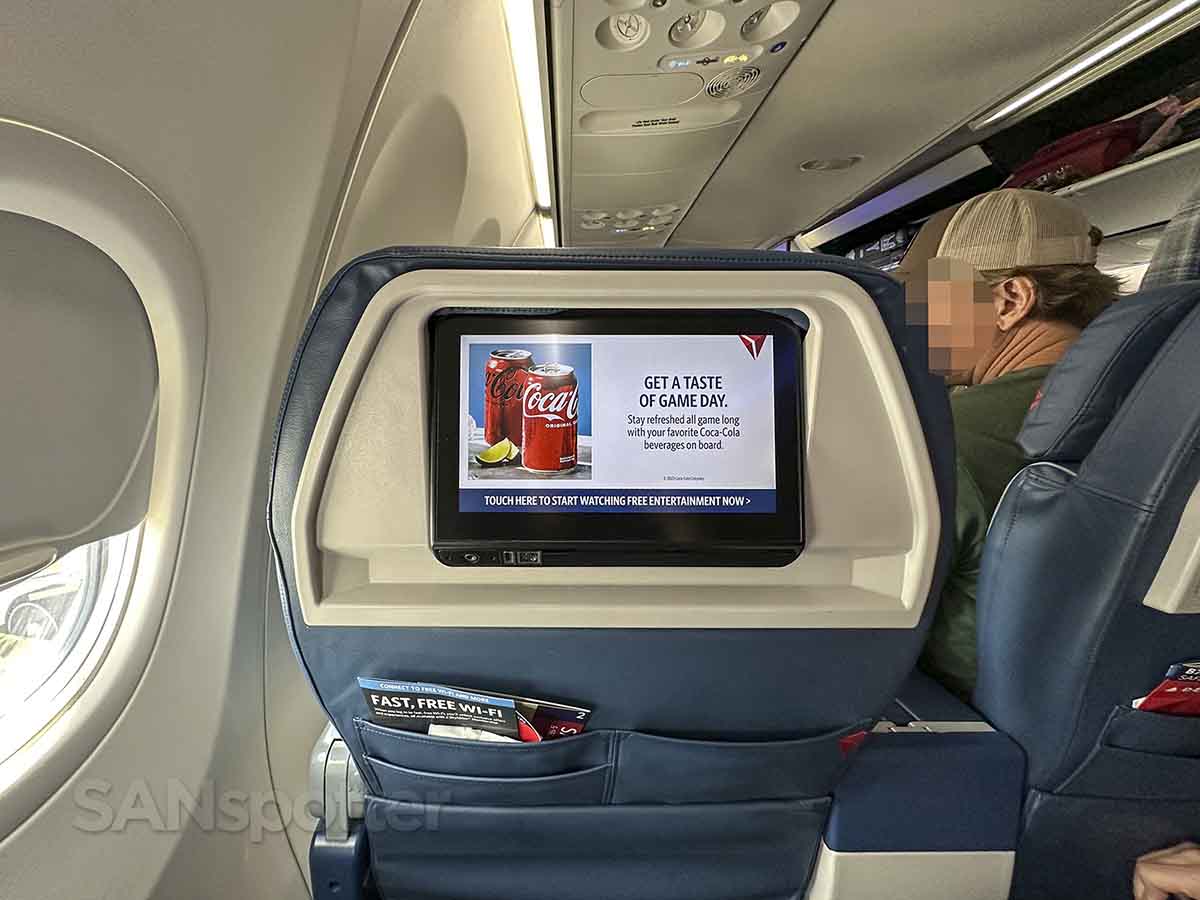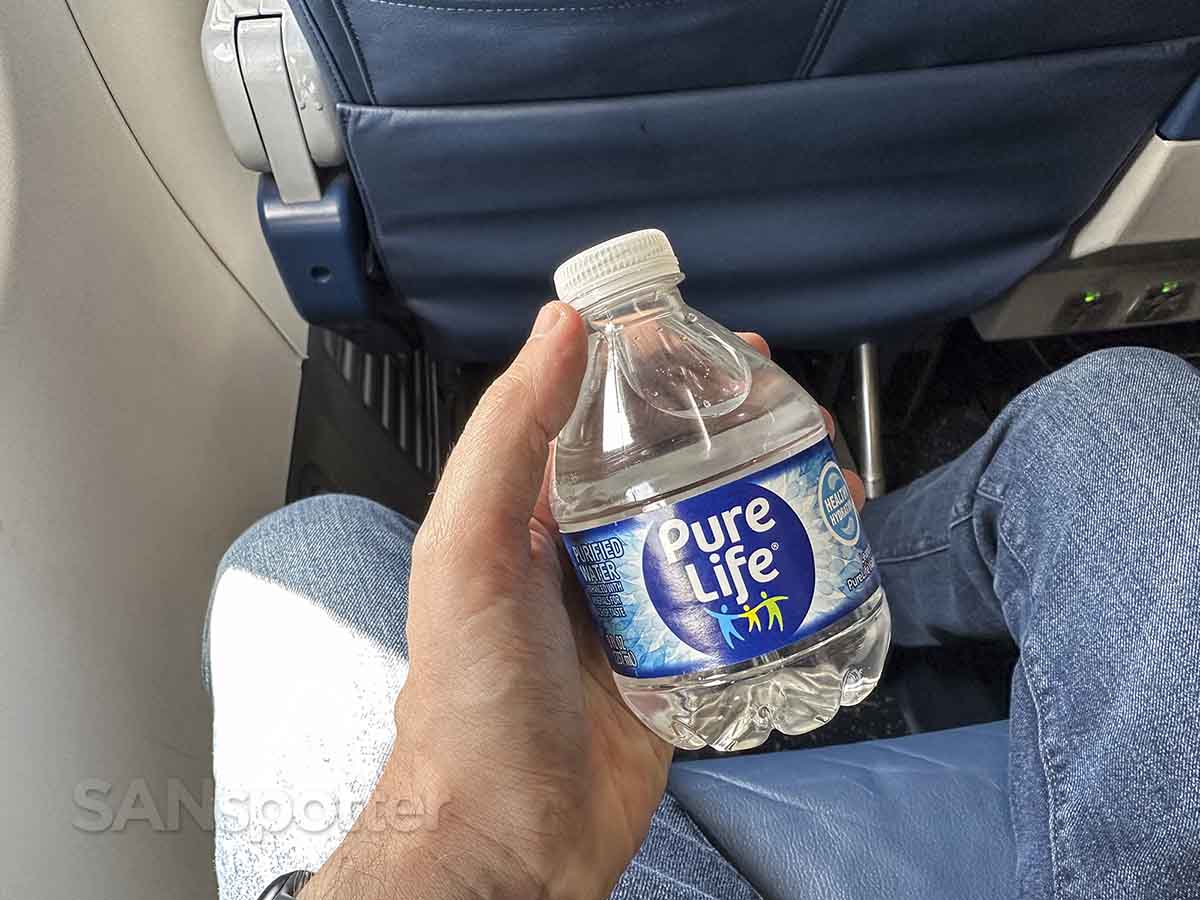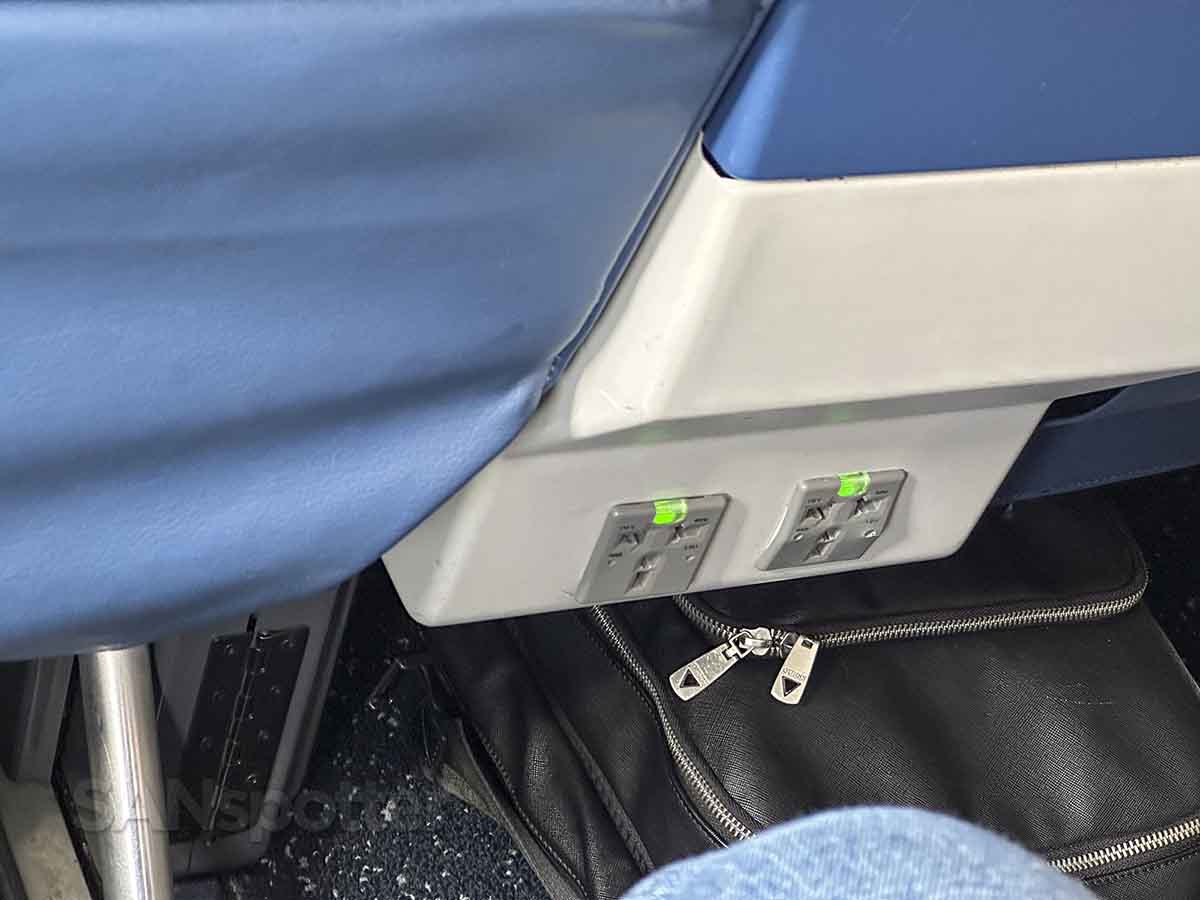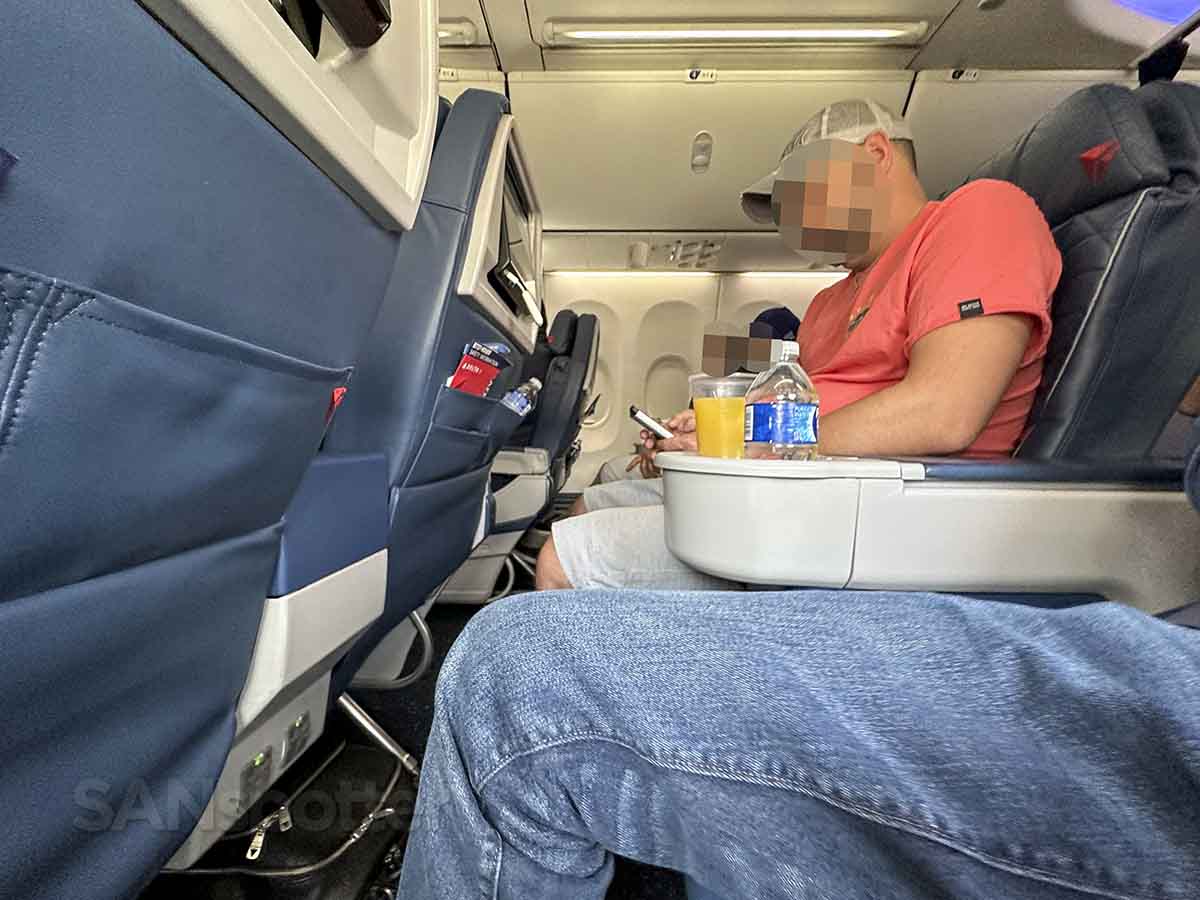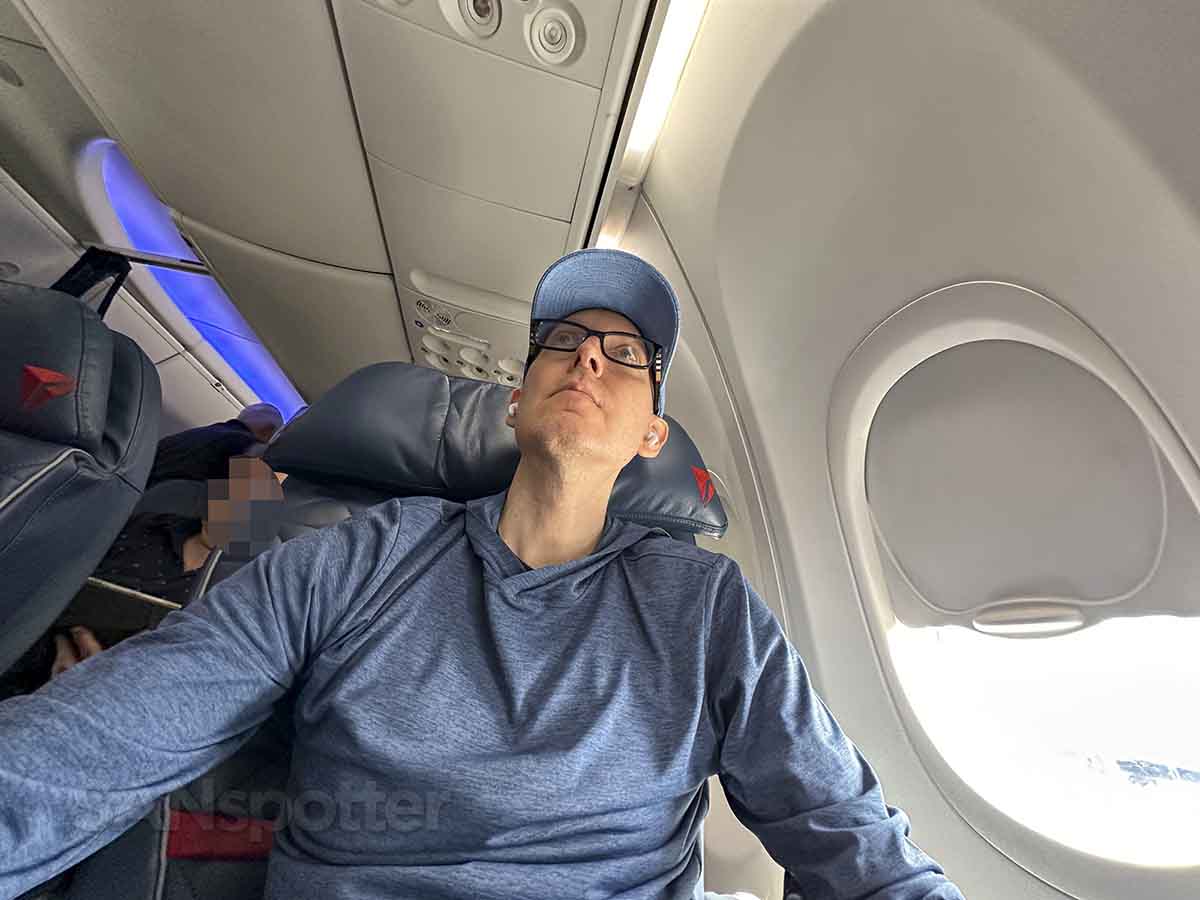 The departure
How lame would it have been to connect through LAX to MSP (when I could've easily flown there direct from SAN) only to be delayed? Thankfully I didn't have to deal with any of that nonsense today. We pushed off the gate right on time.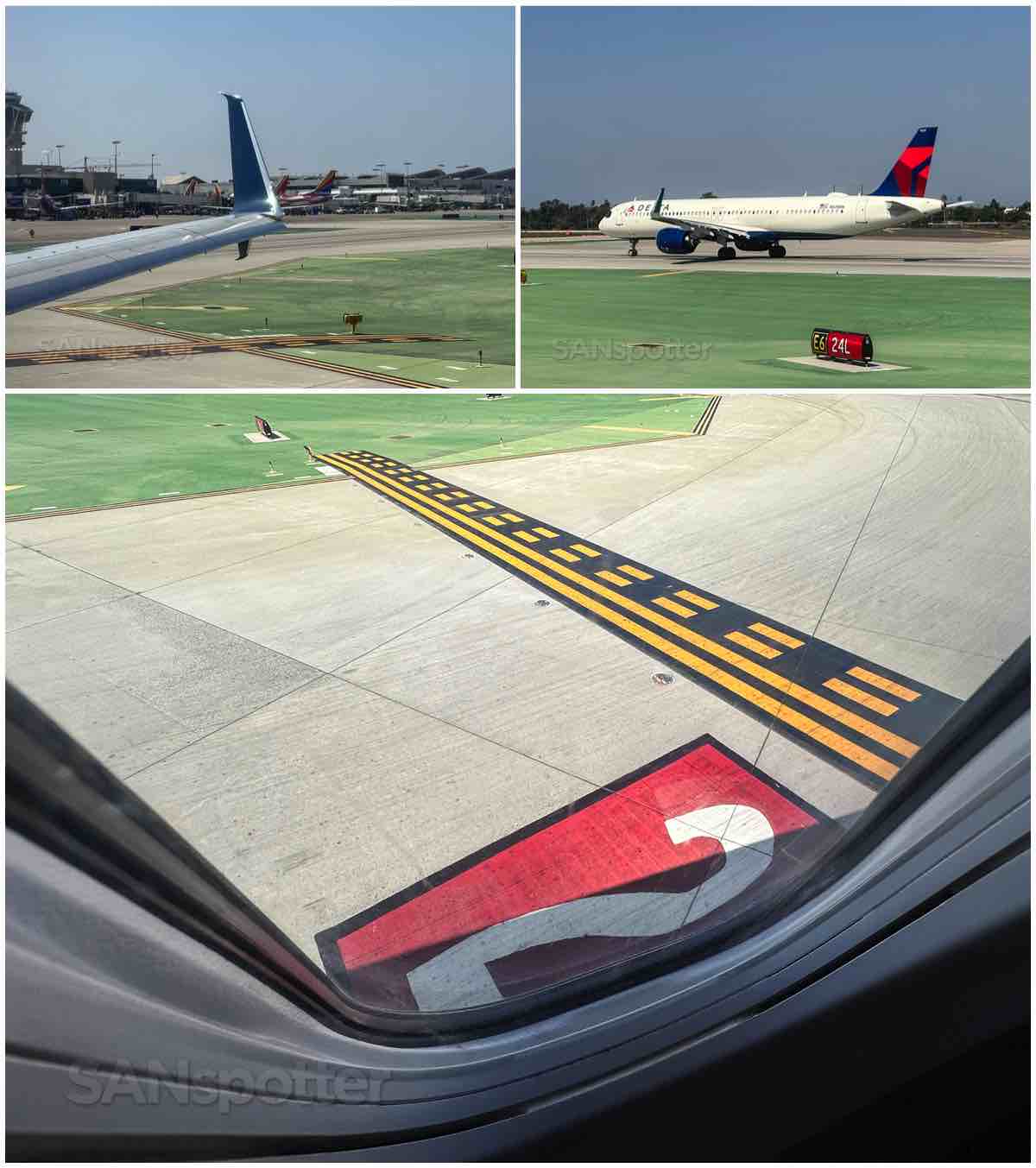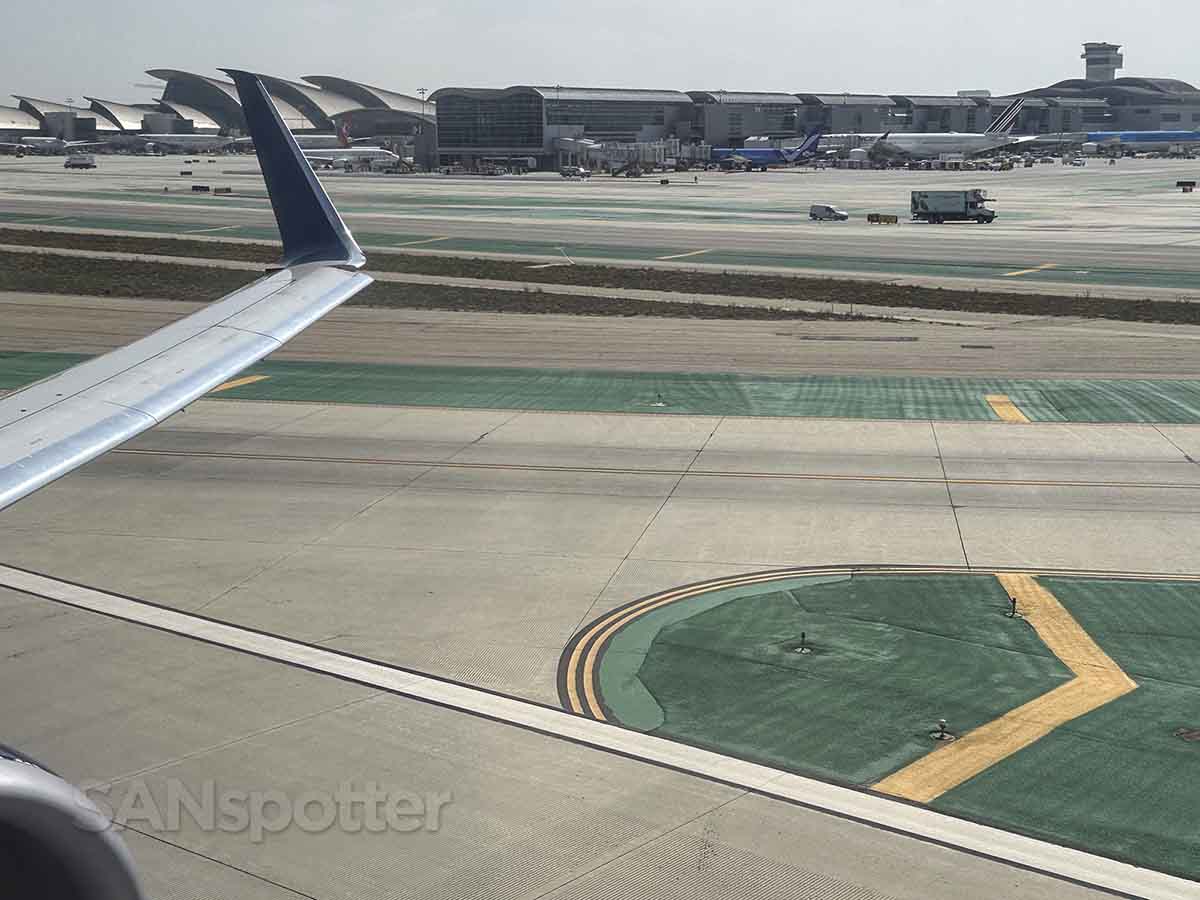 In-flight entertainment
Of all the major US airlines, the Delta in-flight entertainment product (Delta Studio) is the easiest to use. Translation: the user interface is simple and easy to navigate. Not only that, the catalog of content is always up-to-date and top-notch.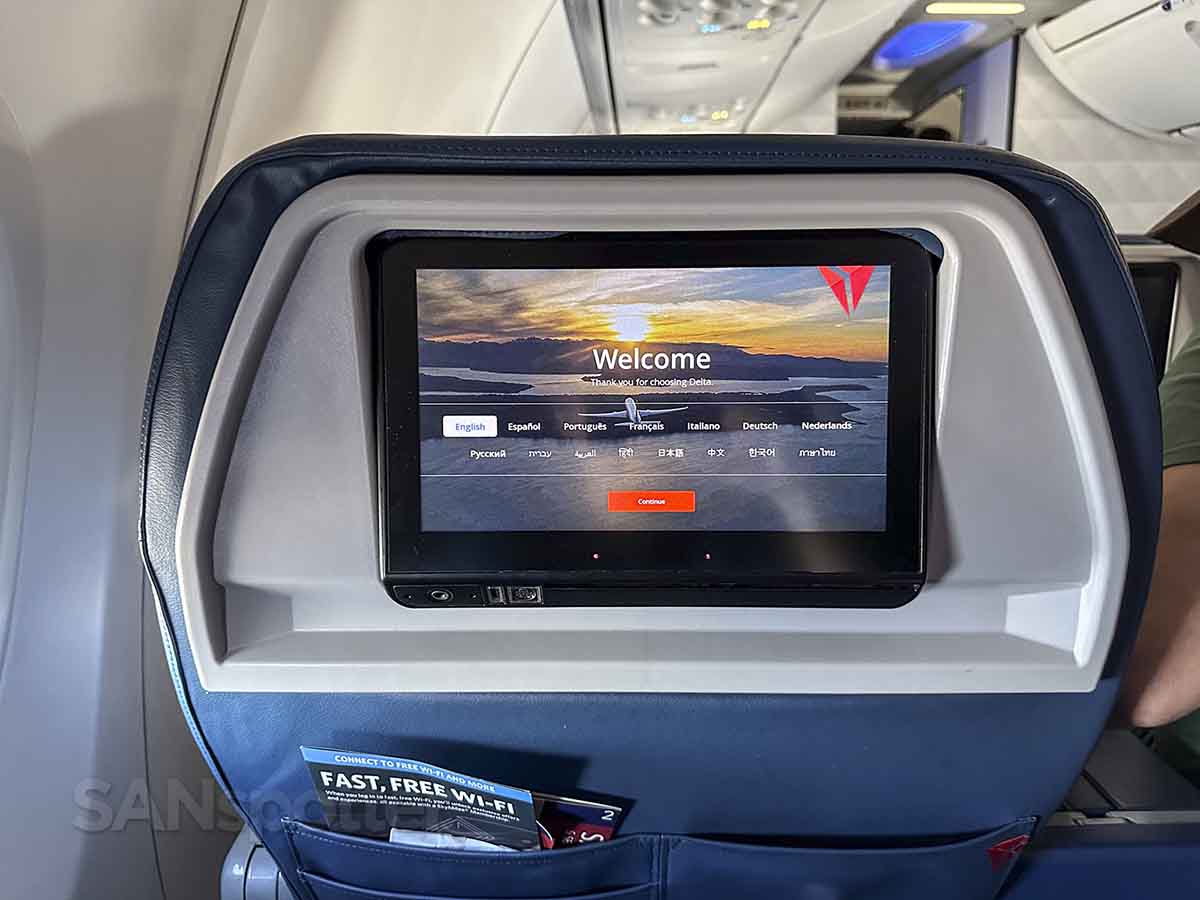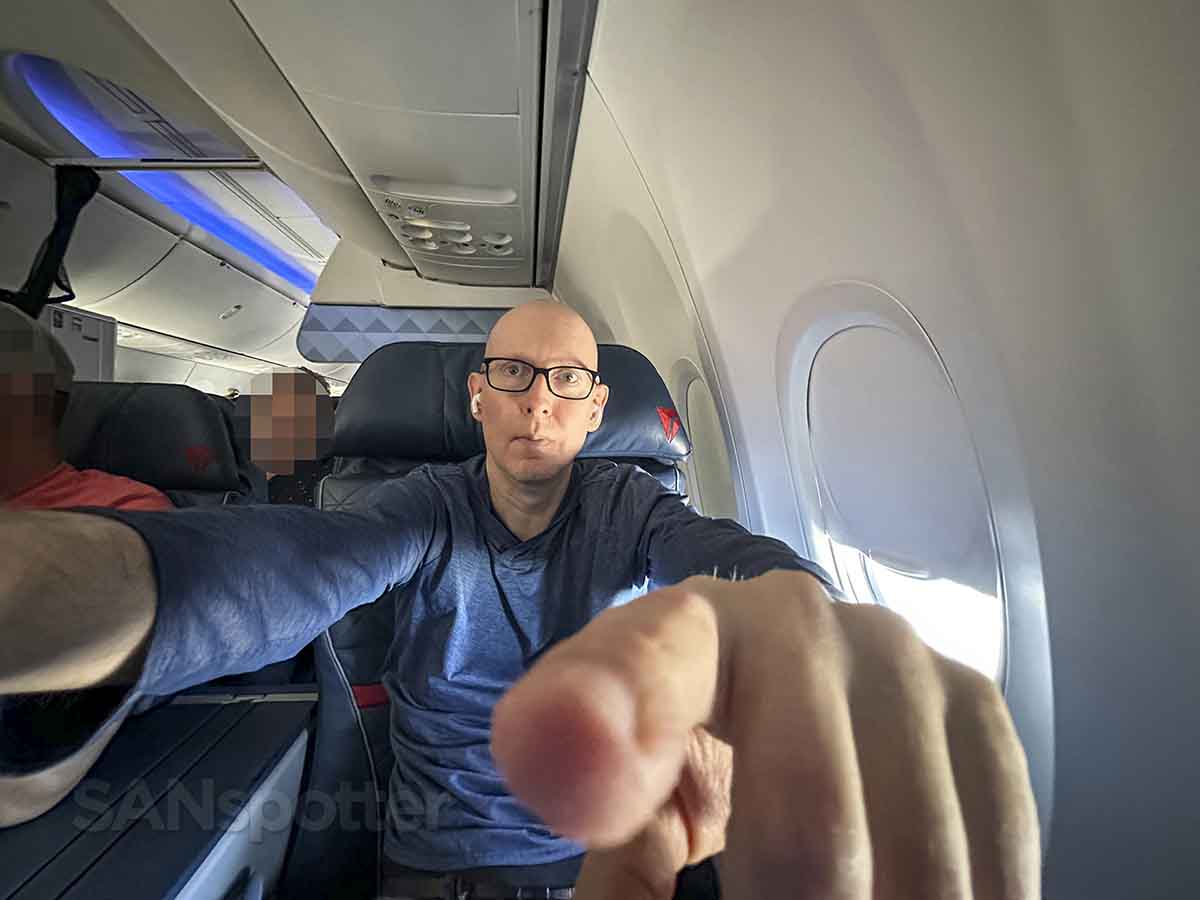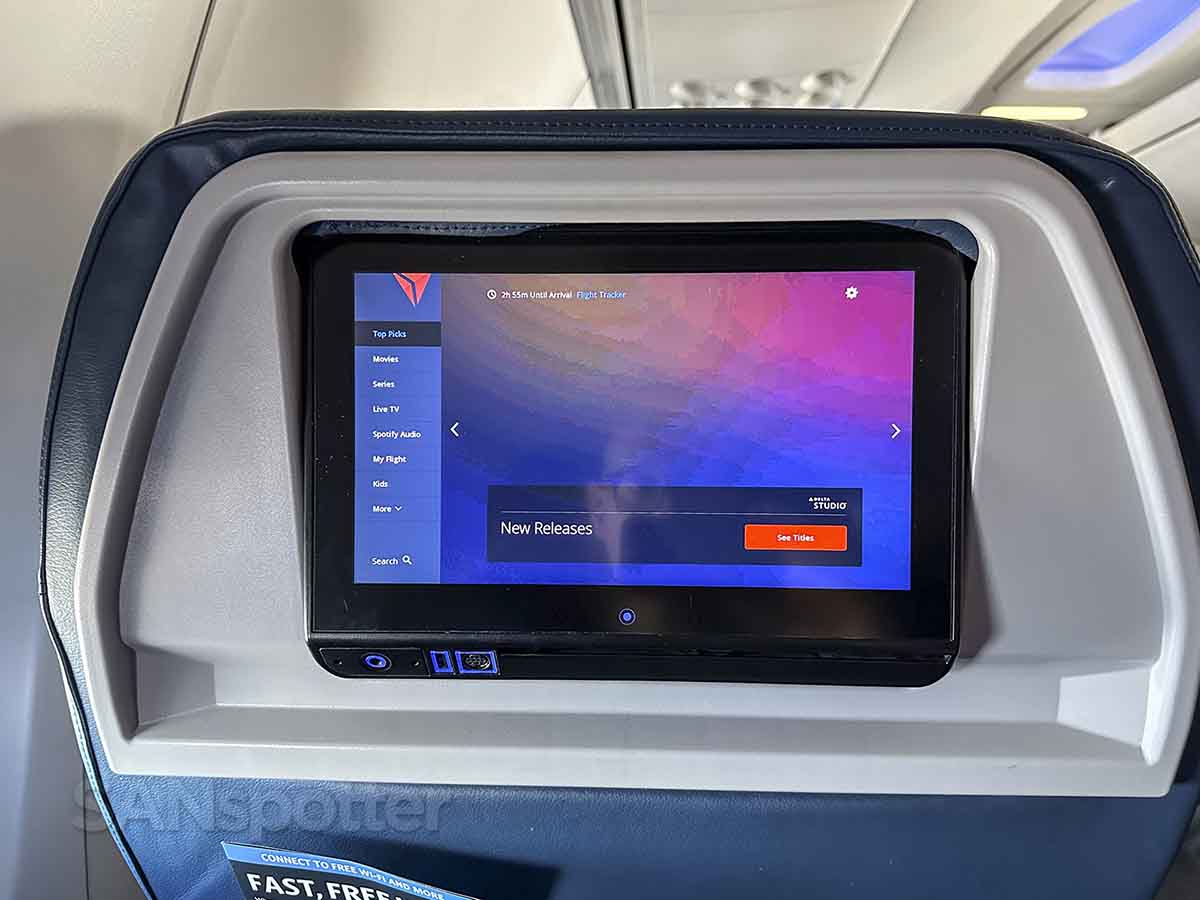 It's worth noting that screen size is excellent (though slightly smaller than the screens in Delta A321neo first class). They're big enough IMHO.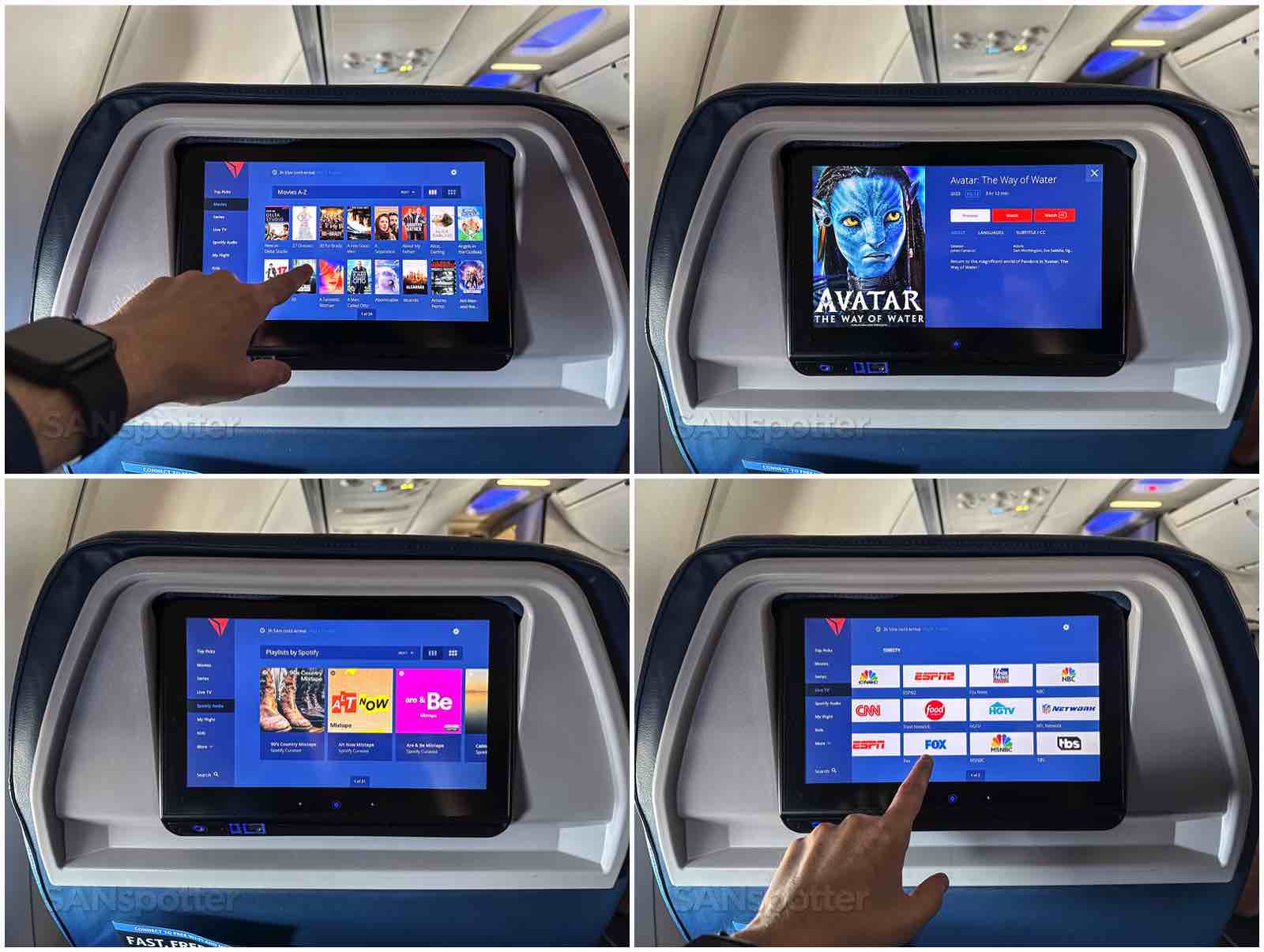 One final note about in-flight entertainment: noise-canceling headphones are not provided. They do provide cheap little earbuds though. I do recommend bringing your own if that's just not gonna do it for you.
The food
Warning: what I'm about to show you is not representative of all Delta 737-900 first class experiences. Meals are only served on flights 2 1/2 hours and longer. If your flight is shorter than that, you will only be served a drink and a snack.
Total flying time between Los Angeles and Minneapolis today was exactly 3 hours. We were served a full lunch (from a menu consisting of five different choices). I highly recommend making your choice ahead of time via the Delta website or mobile app to ensure that you get exactly what you want!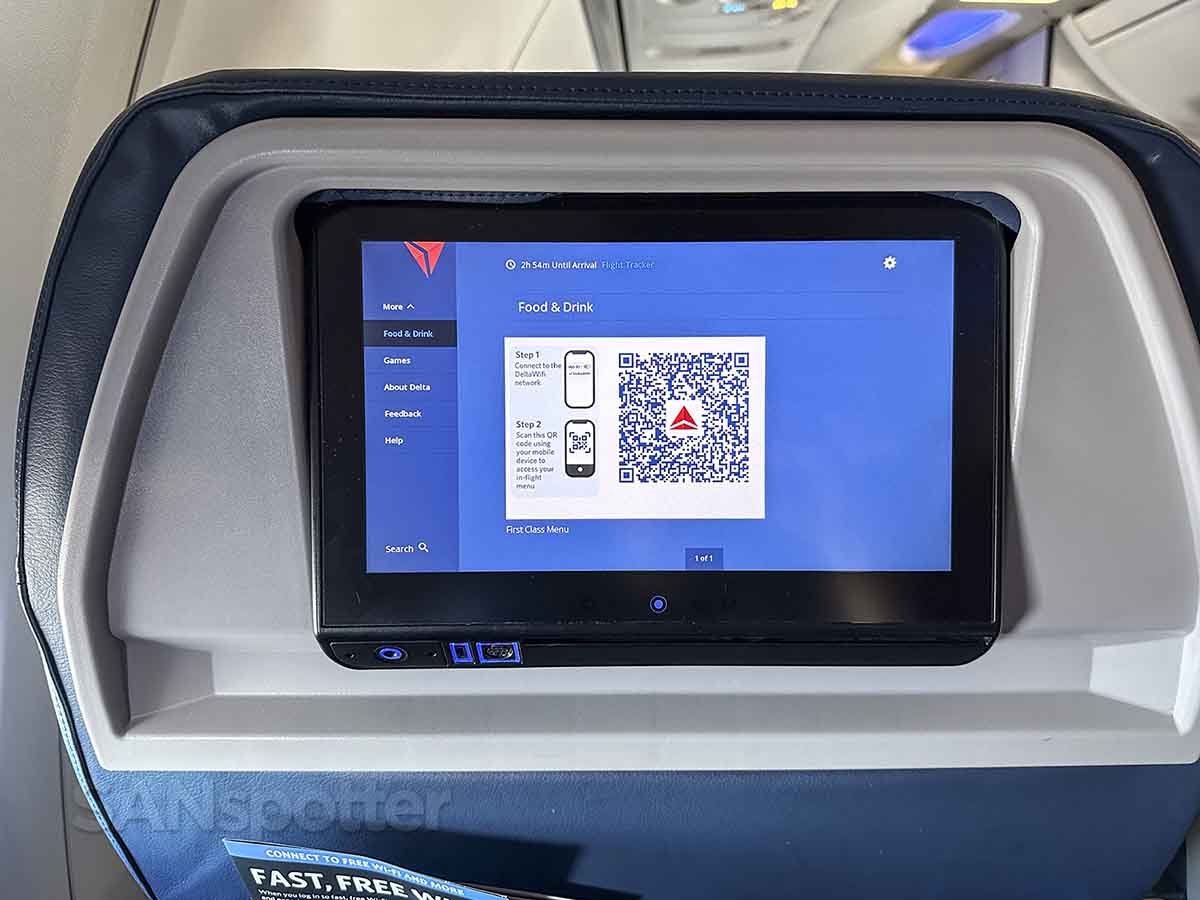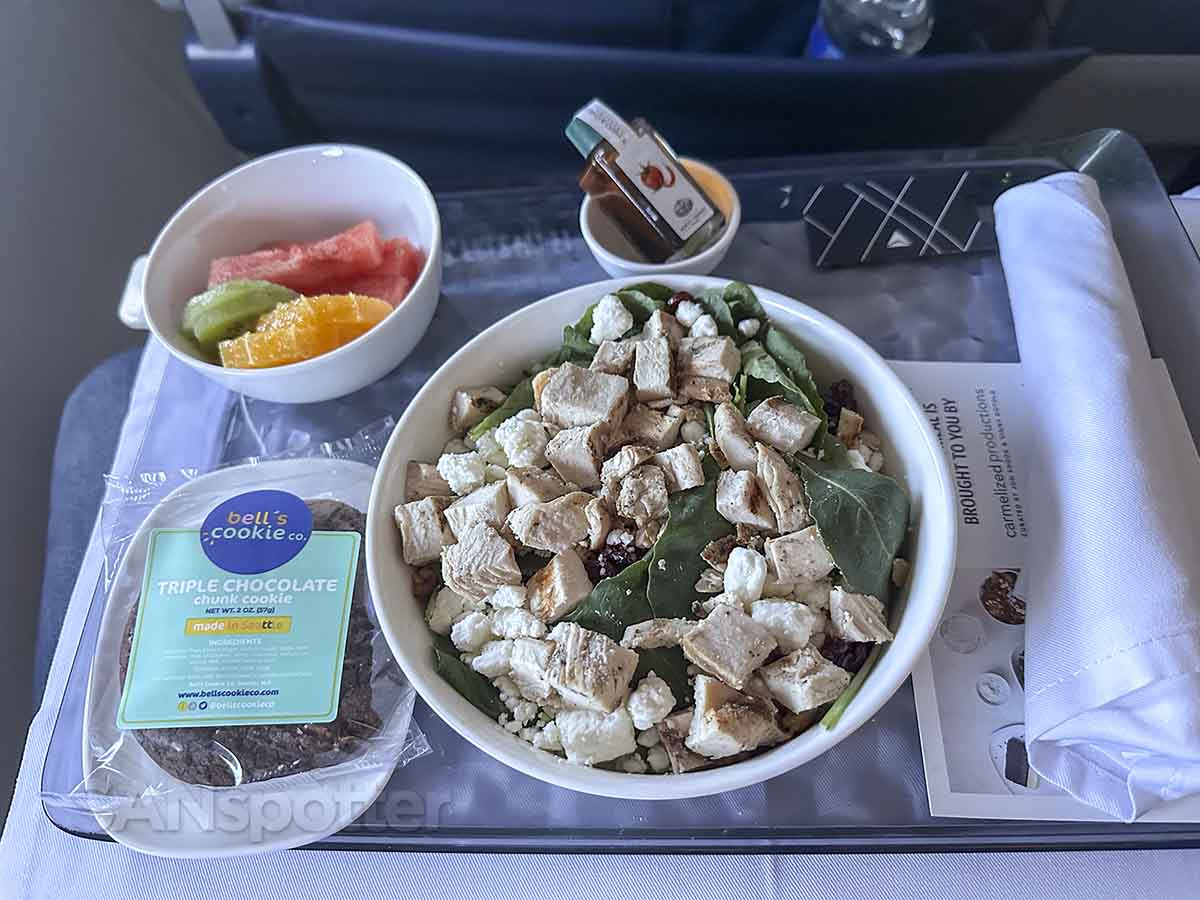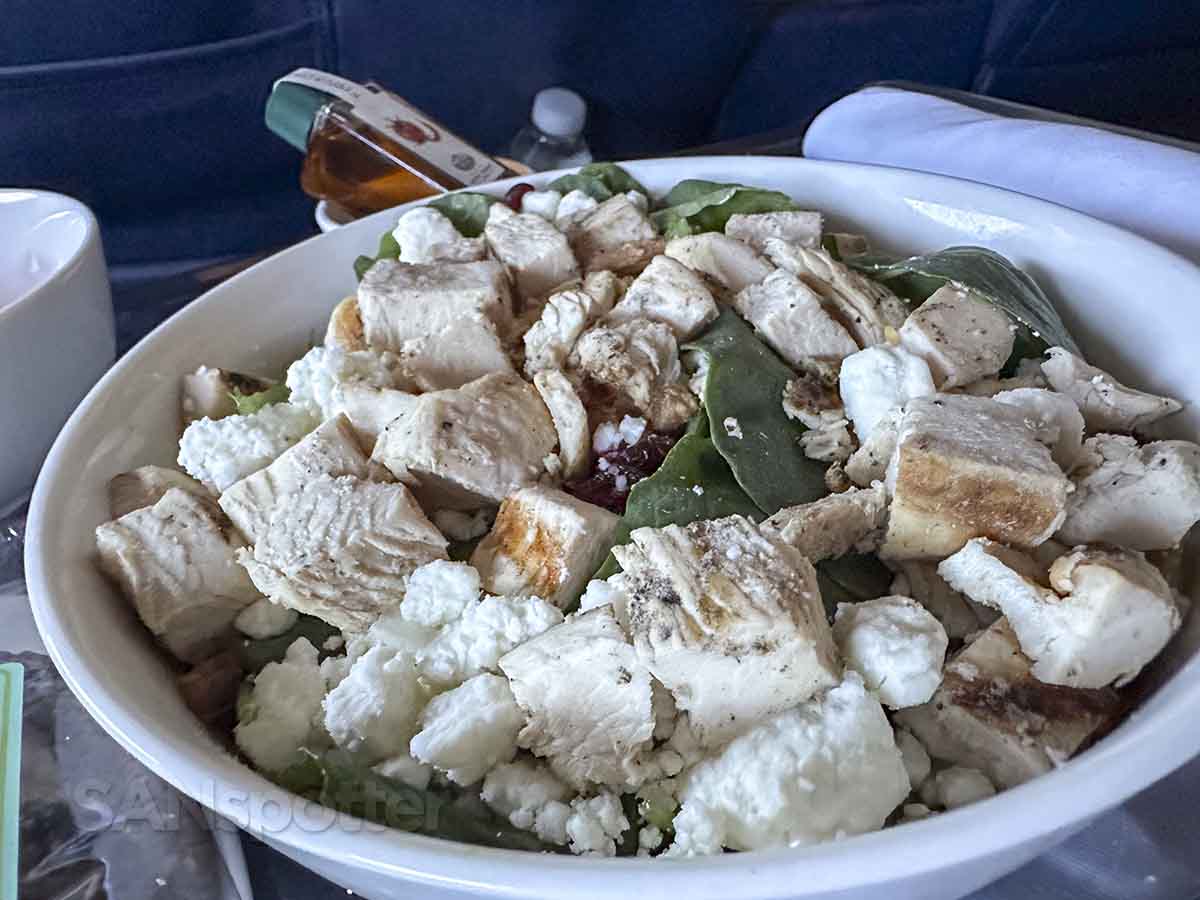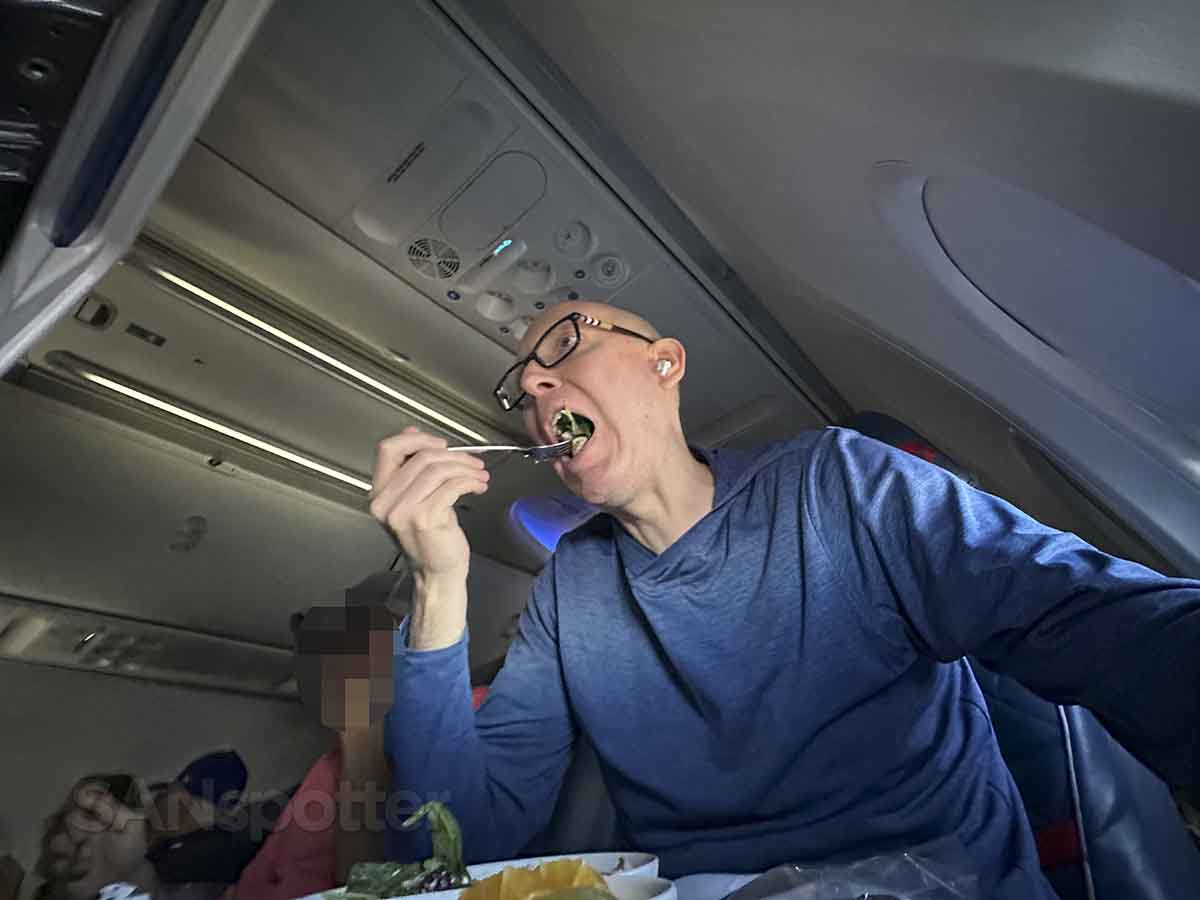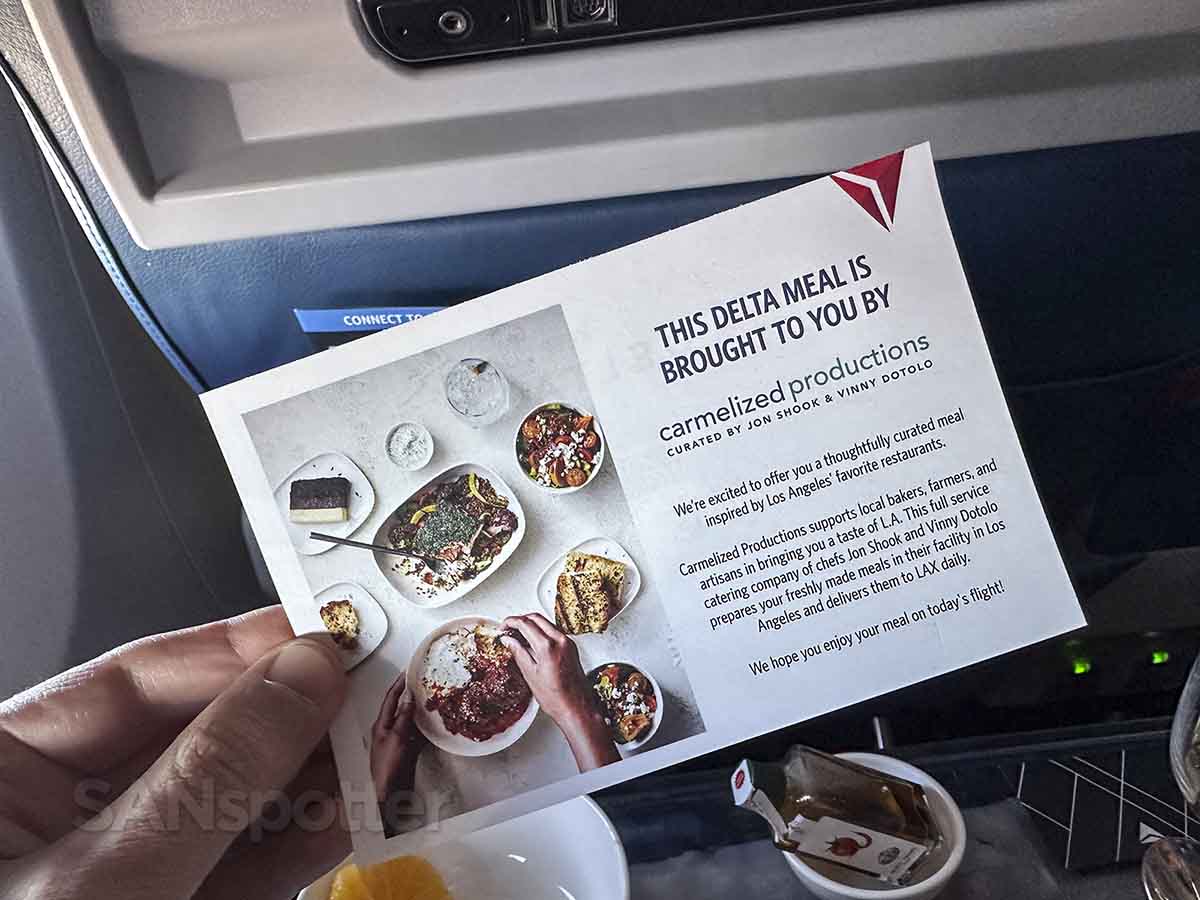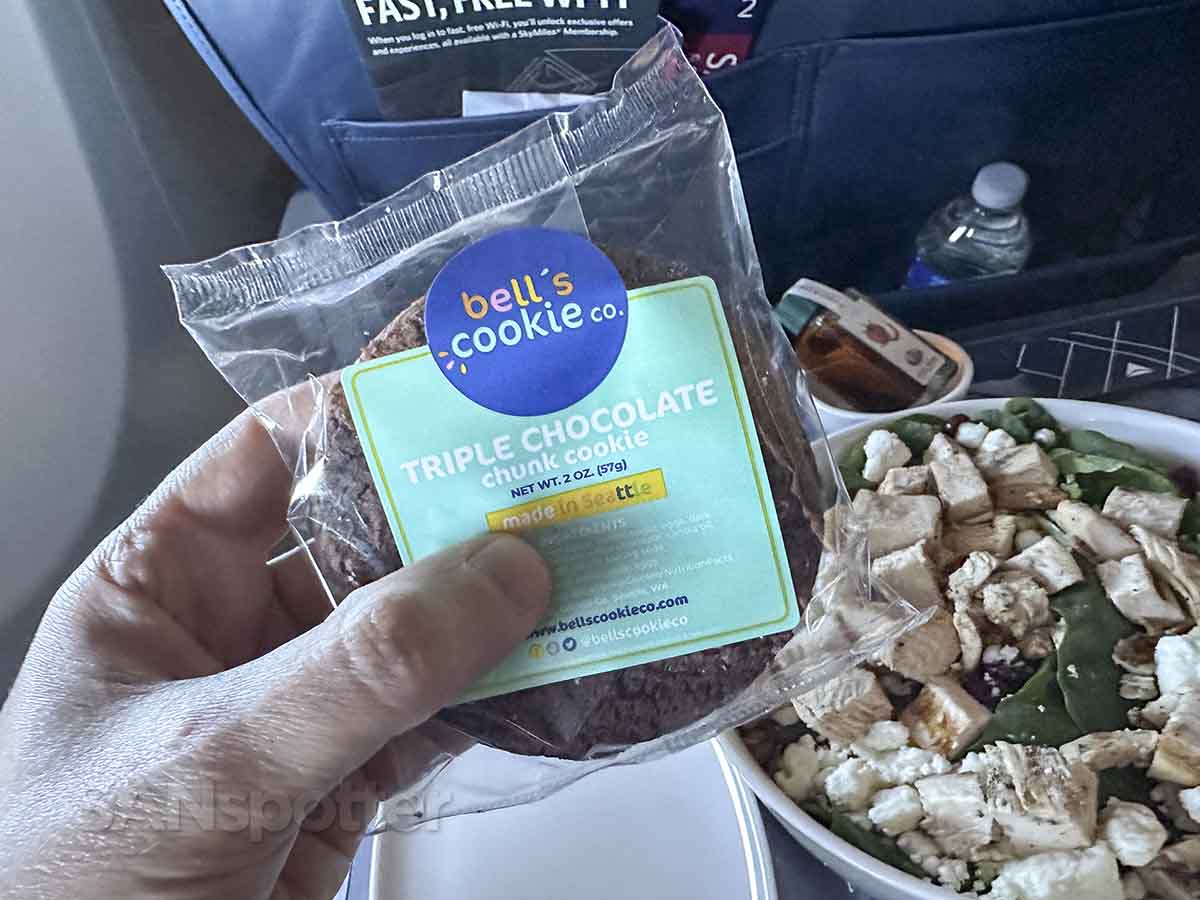 In summary, I found the quality (and quantity) of the food to be excellent. Delta has always done well with their first class meals, And this was no exception.
Seat comfort
The main benefit of these first class seats is how wide they are. If all you need is legroom, you'd probably be better off saving a few bucks and going for a Comfort + seat instead.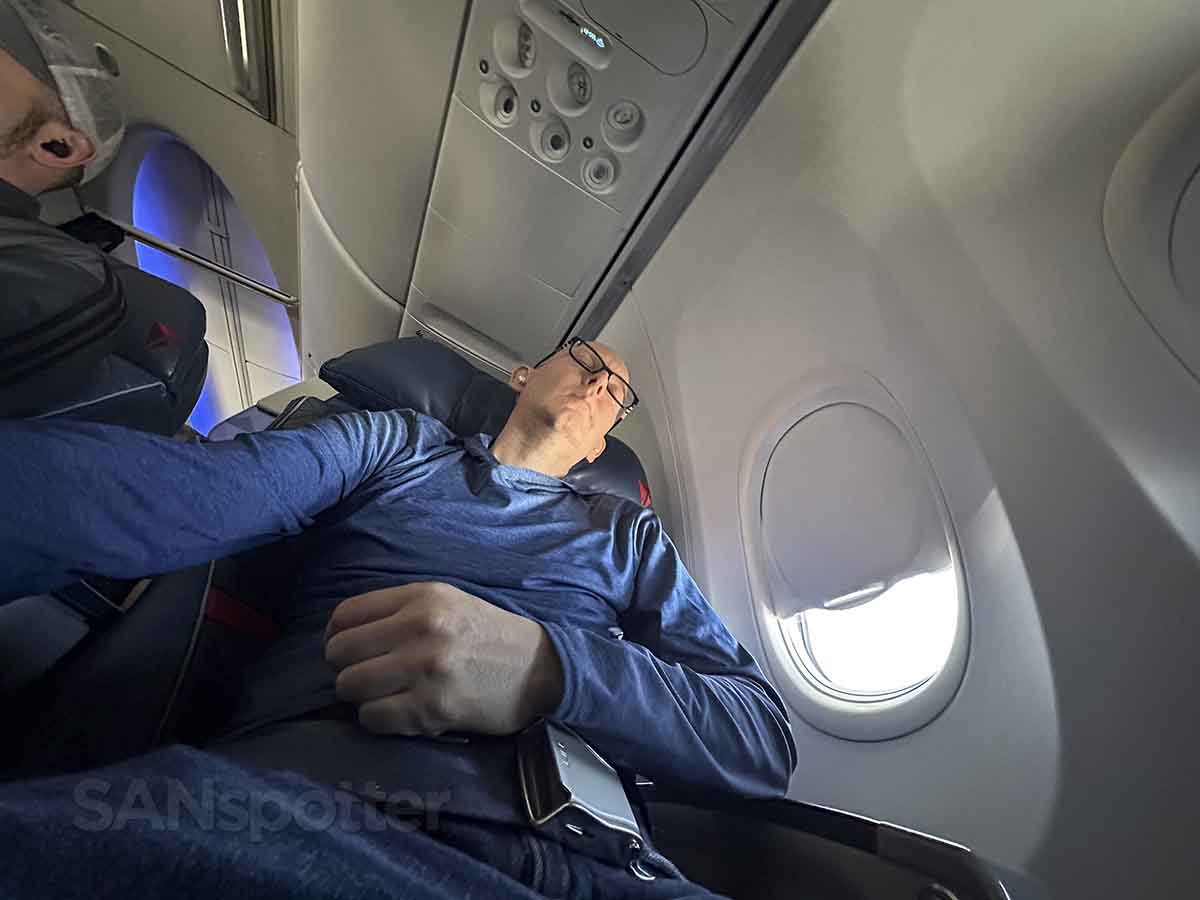 Sat recline is just OK IMHO. It's not all that steep, but at least it prevents the person in front of you from reclining their seat right into your lap.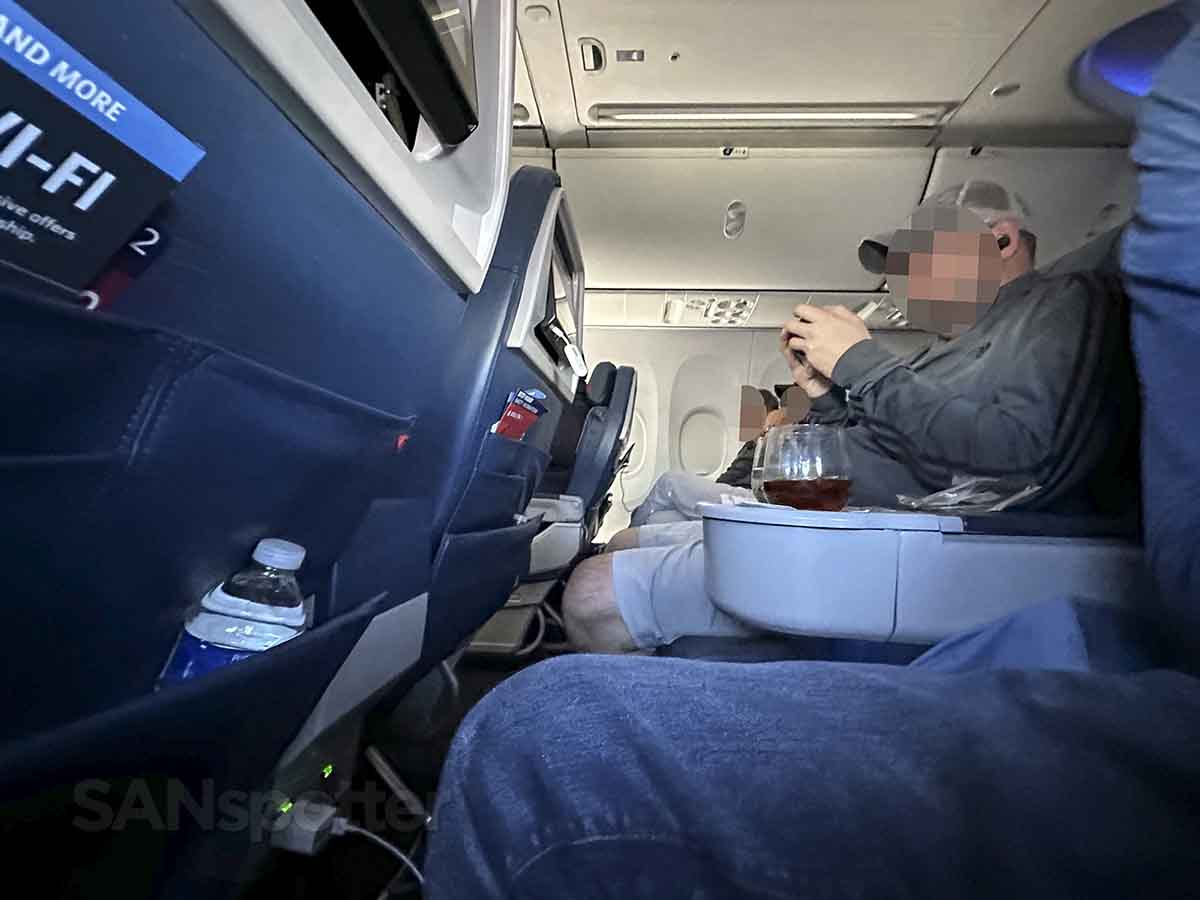 The descent and arrival into MSP
The flight attendant came through the cabin an hour prior to landing with the snack basket. Why the hell did I choose potato chips??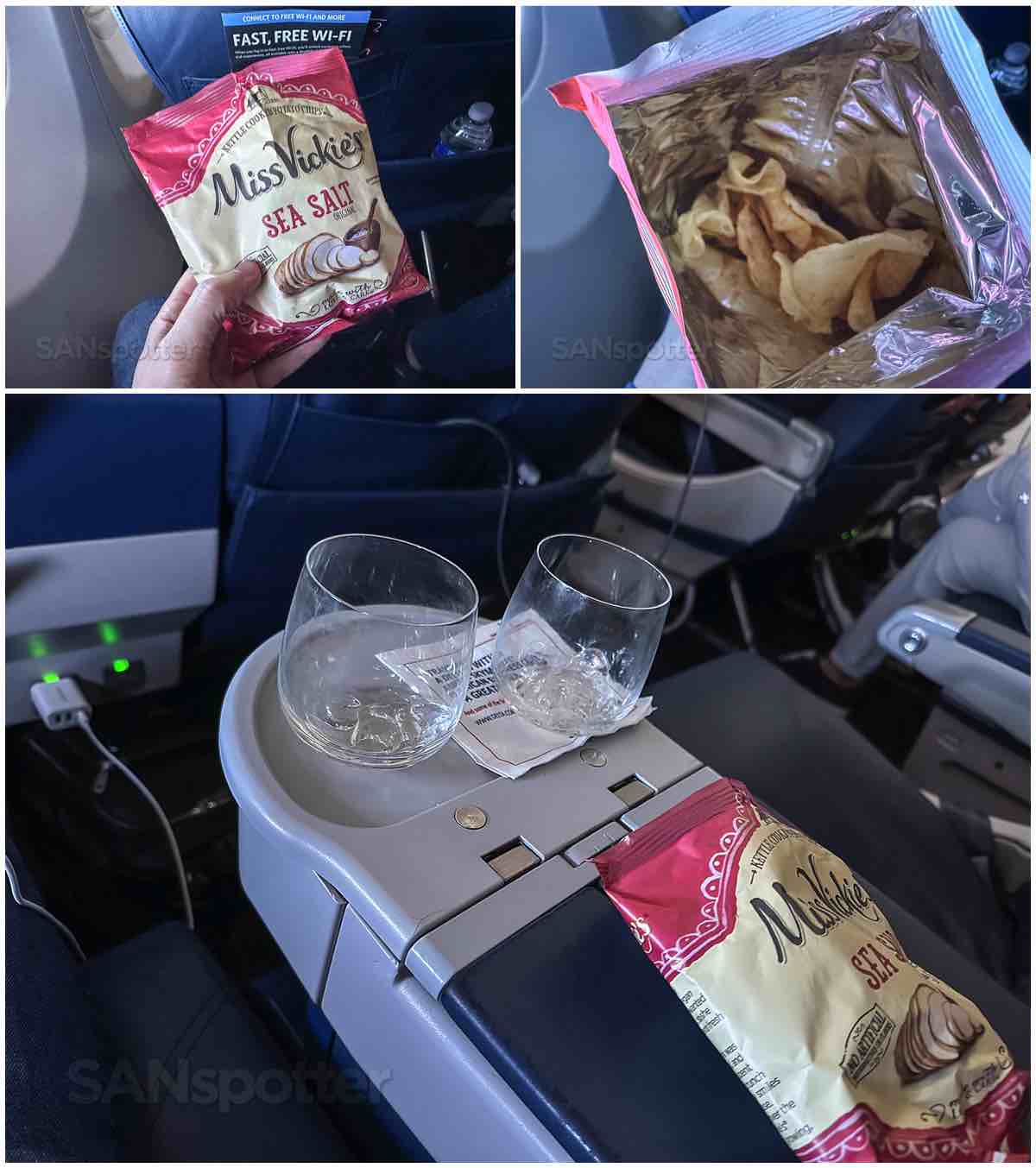 At least the scenery into the Minneapolis St. Paul area was pretty enough to distract me from the fact that I just scarfed down an entire bag of greasy potato chips. I love fall in the upper Midwest!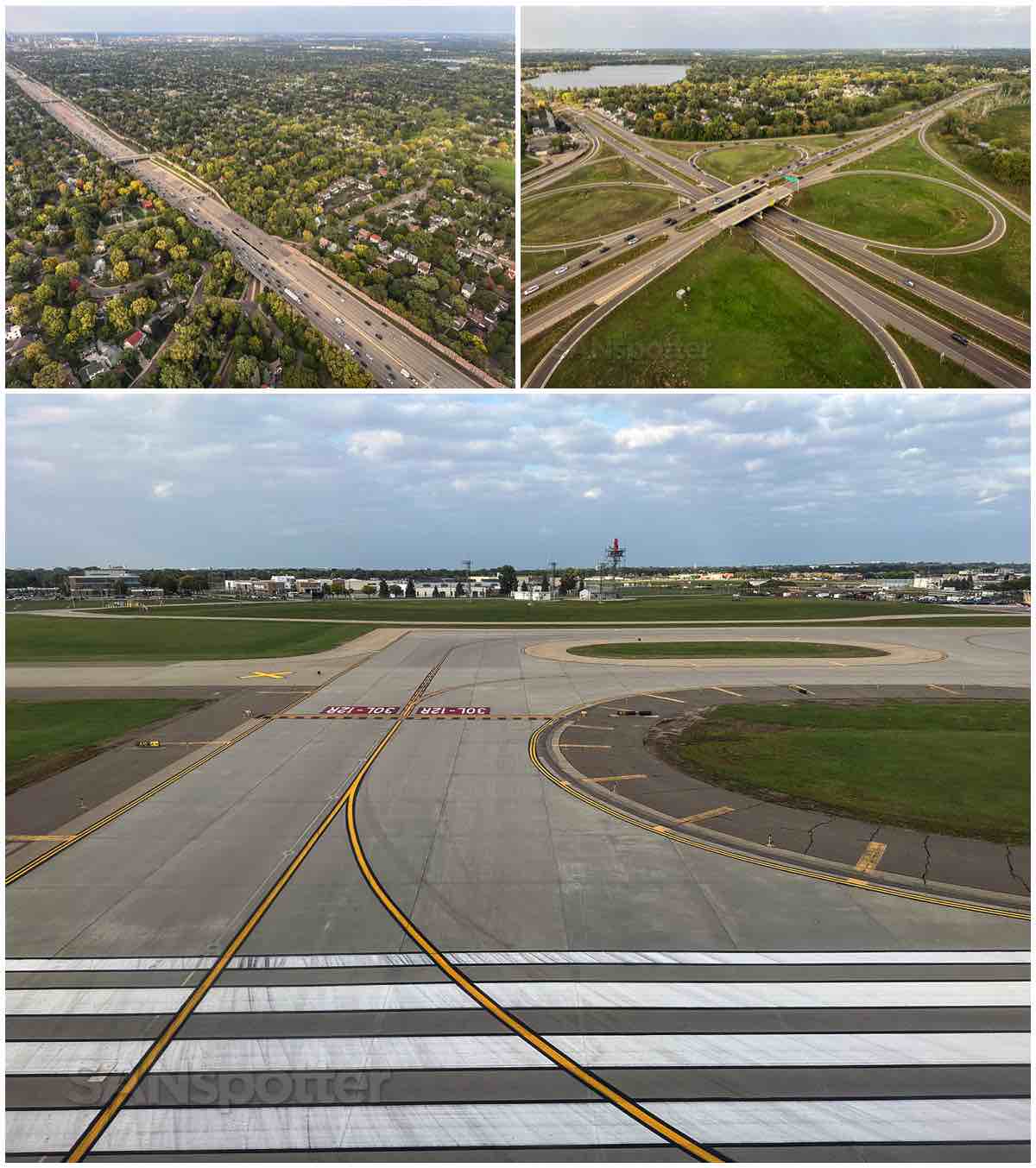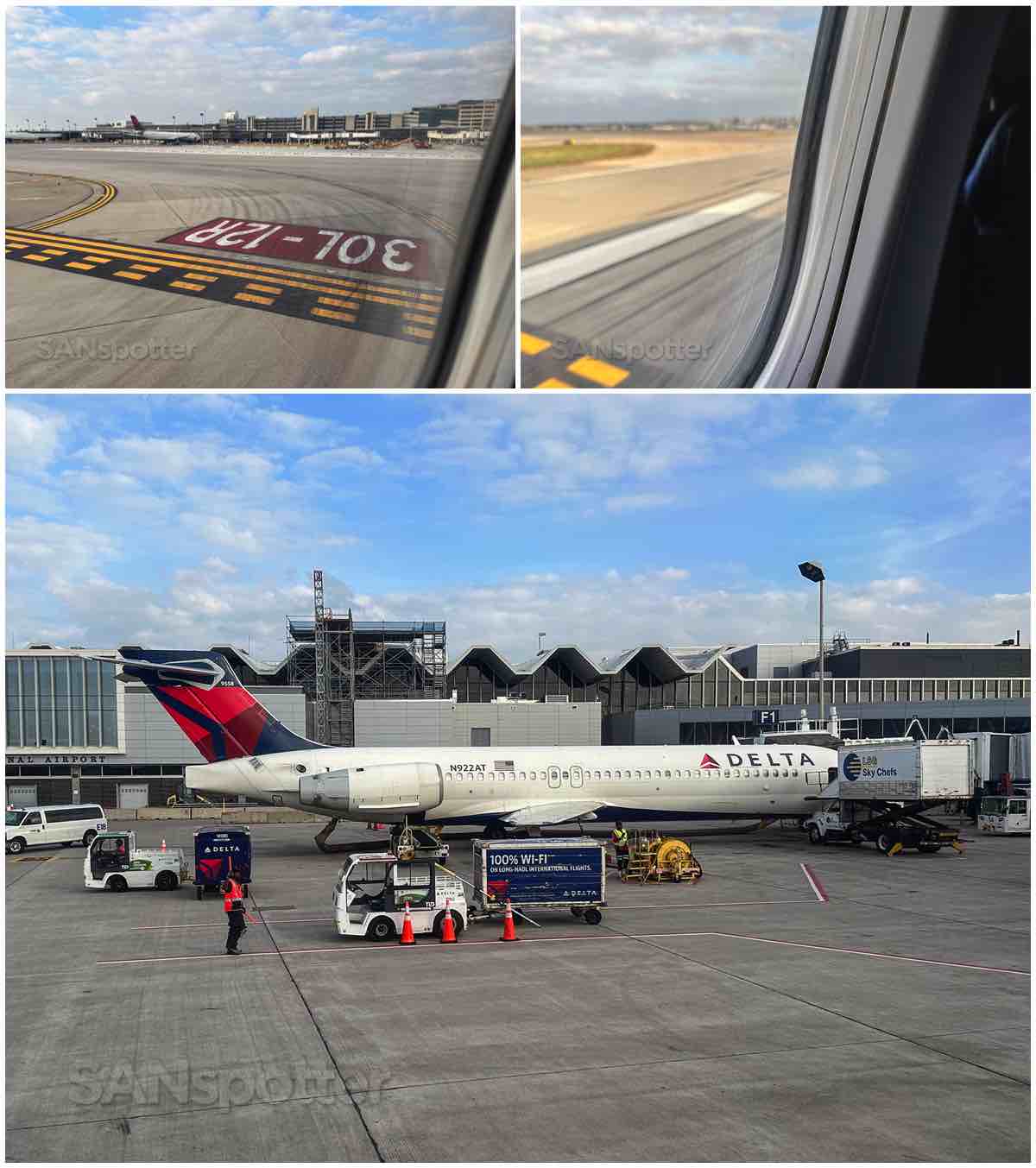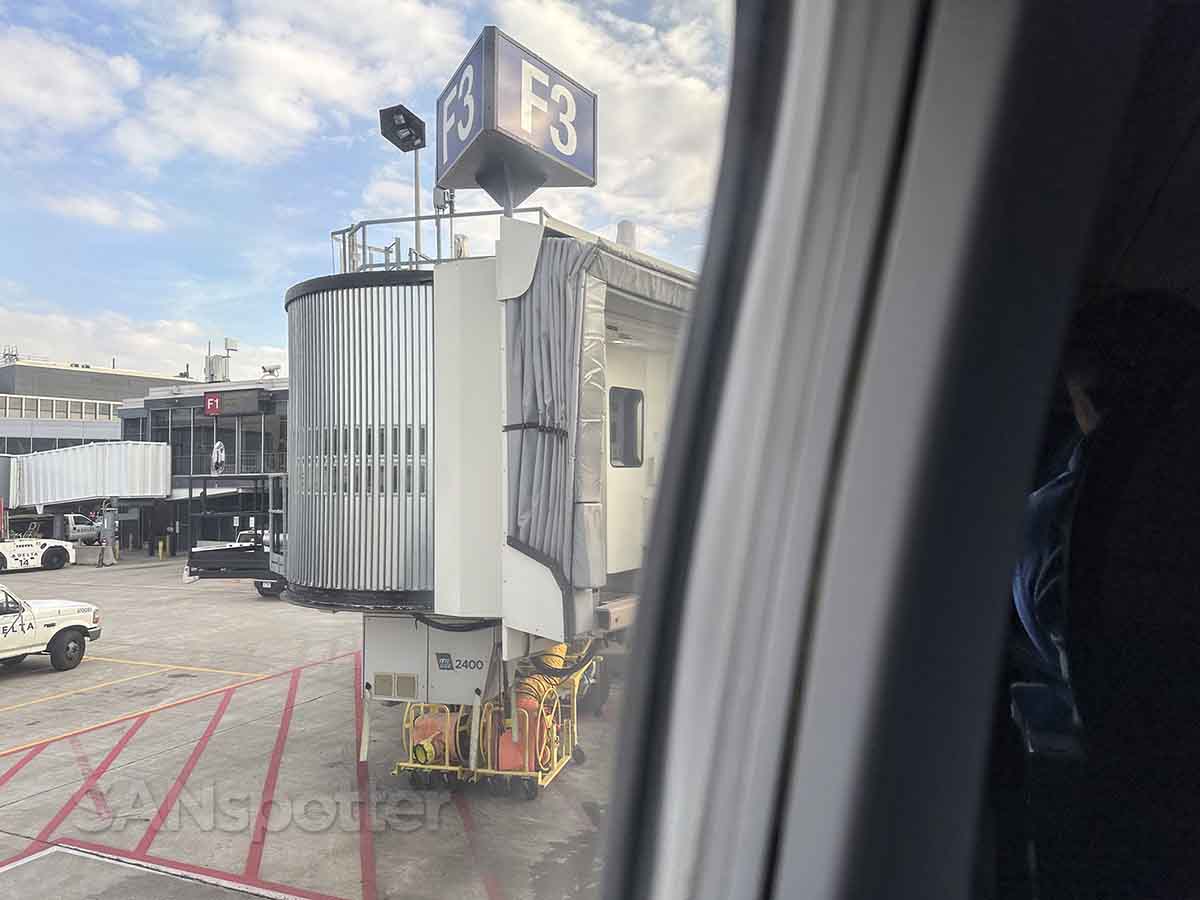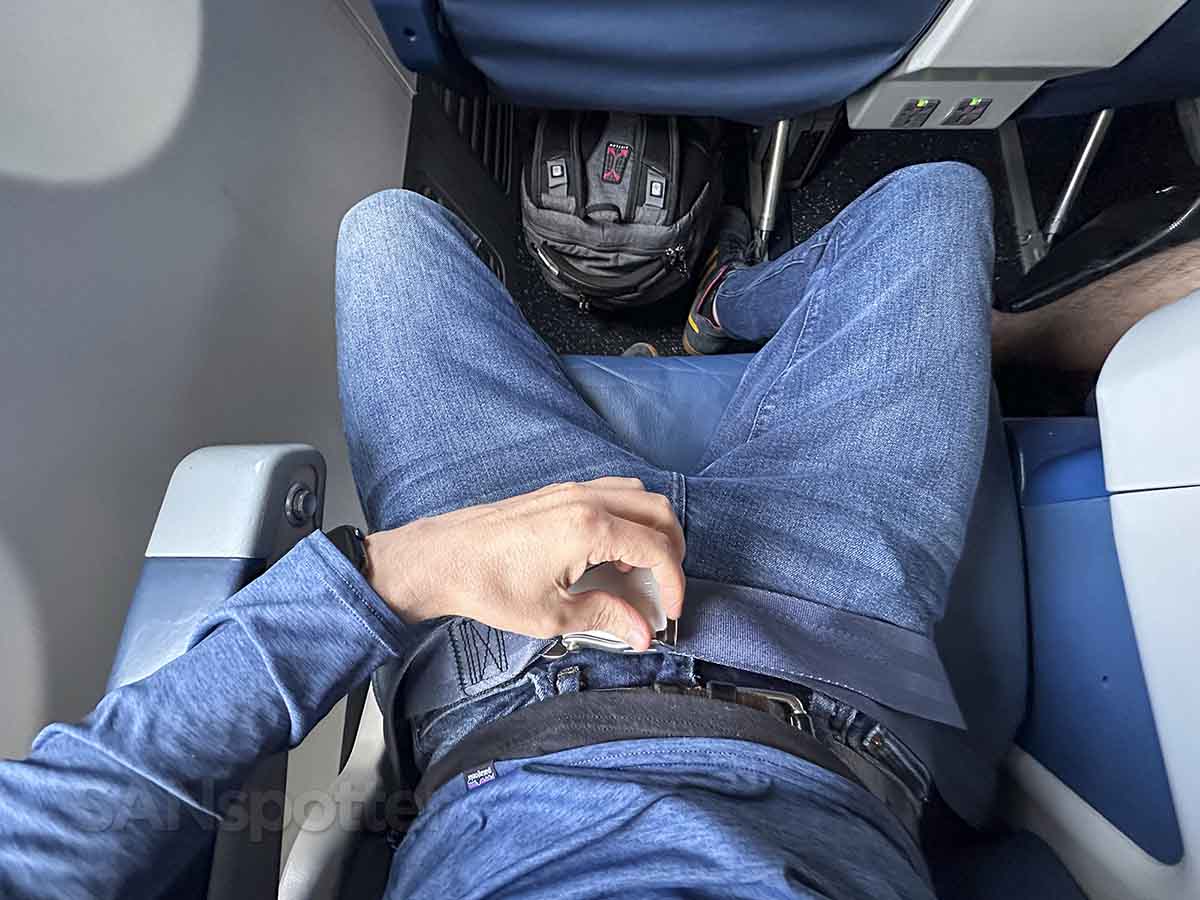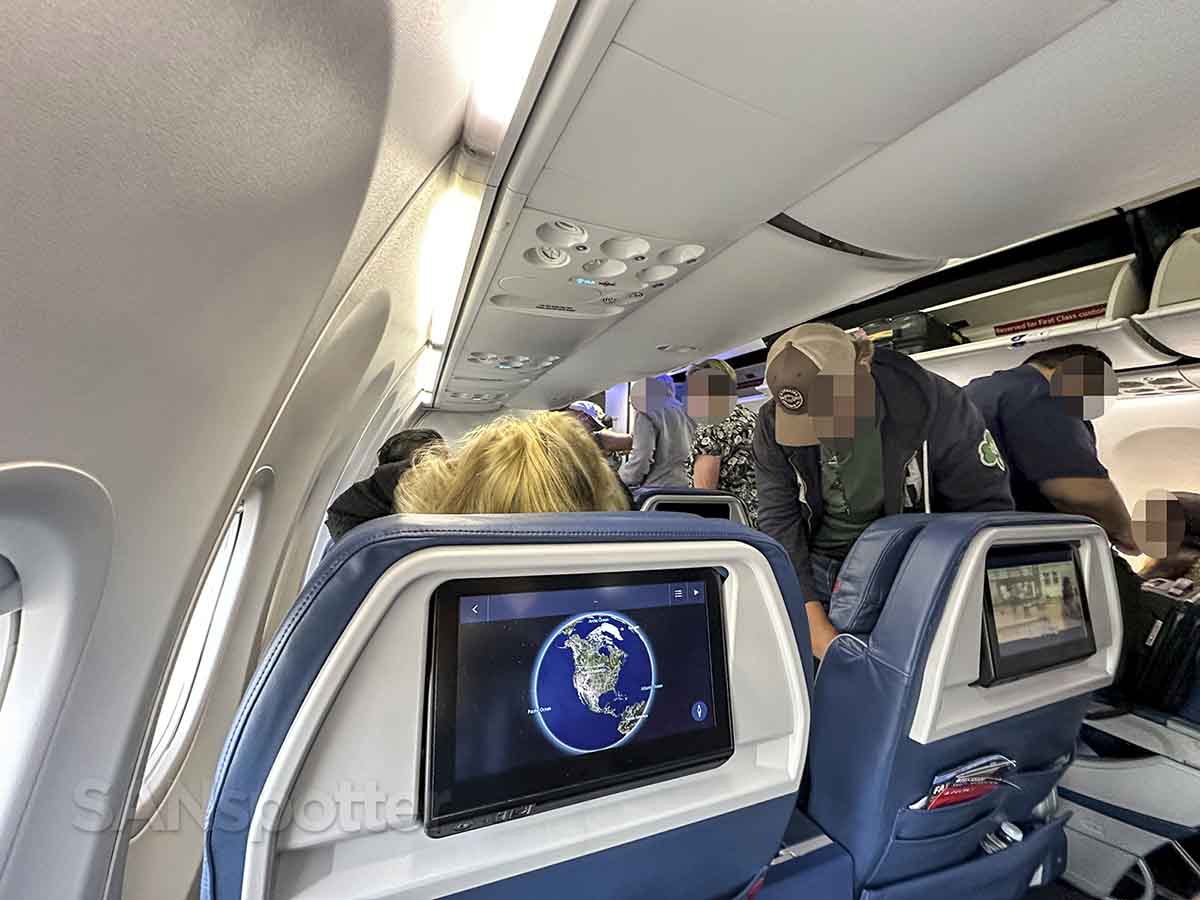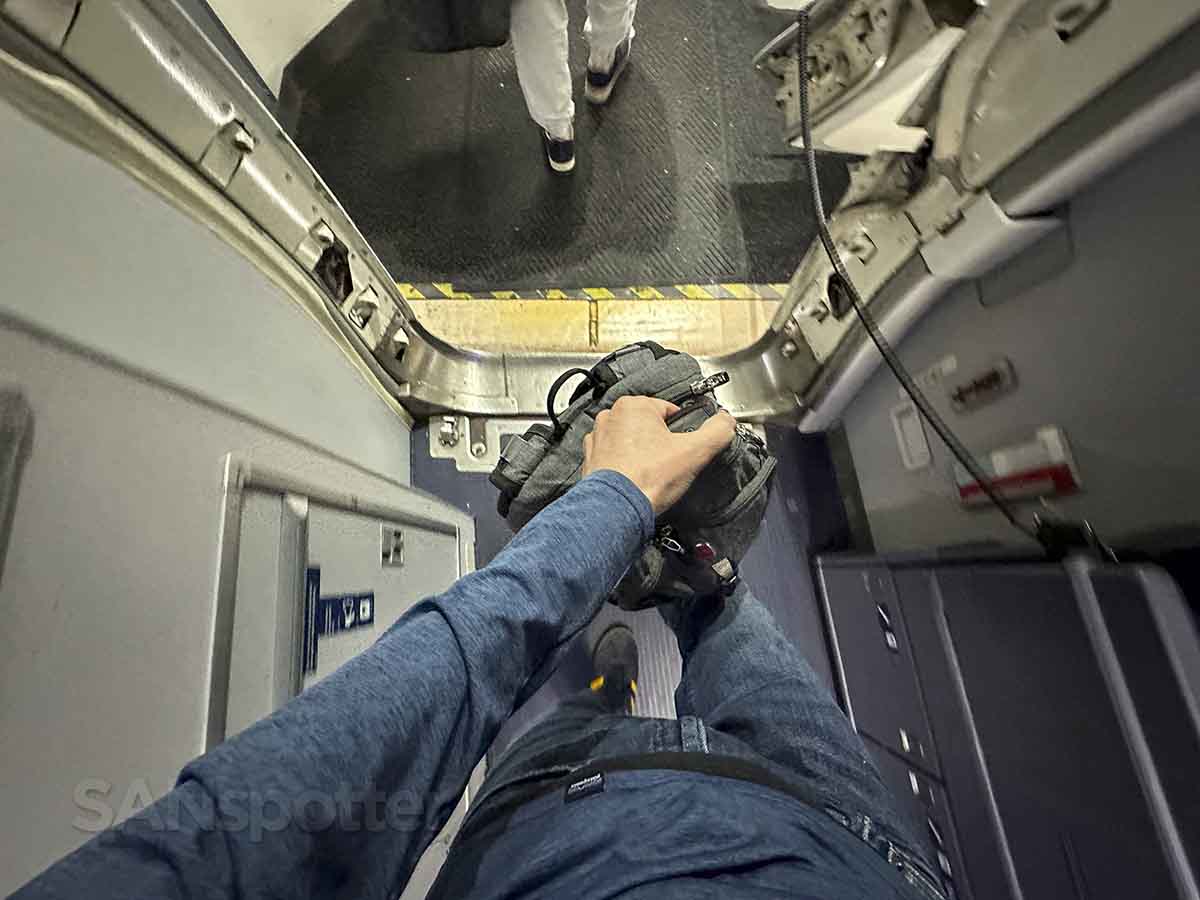 Pros and cons of Delta 737-900 first class
Despite what I said at the top of this review about this being a really hard first class product to write about, I enjoyed it. What can I say? Delta domestic first class is consistent. More specifically: consistently pretty good. It's worth it if you've got the scratch.
Pros
There are five rows of first class seats on the DL 737-900. This means that your chances of an upgrade from economy class are higher than they would be on a smaller aircraft.
Seat width (and leg room) is pretty good. At the very least, it's consistent with first class on other mainline domestic Delta aircraft.
The food! Who cares if you hate the 737 when the food is that good?
Cons
The fact that it's such a large first-class cabin means that it's going take a long time to be served if you're seated in the very last row.
Noise canceling headphones would be nice. Just sayin'.
The 737-900 is an older generation aircraft, which means that the in-seat power and audio ports are well used (and loose). There's no guarantee that the ones in your seat will work.