The fact that you voluntarily clicked on an American Eagle ERJ 145 economy review tells me that you have concerns. Unfortunately, I don't have any good news for you. It's every bit as bad as you think it is.
Flying on an AA Embraer 145 is a cramped and uncomfortable experience. These are small airplanes with equally small seats, and you will have a very uncomfortable flight. I'm sorry.
Basically, the only good thing about the ERJ 145 is that it'll be leaving the American Eagle fleet relatively soon. I don't even drink, but I've got an ice cold Corona waiting in my fridge the day that happens.
AA3526
Flint, MI (FNT) – Chicago, IL (ORD)
Monday, October 17, 2022
Aircraft: Embraer 145 (ERJ 145)
Registration: N668HH
Duration: 43 minutes
Seat: 5A (main cabin)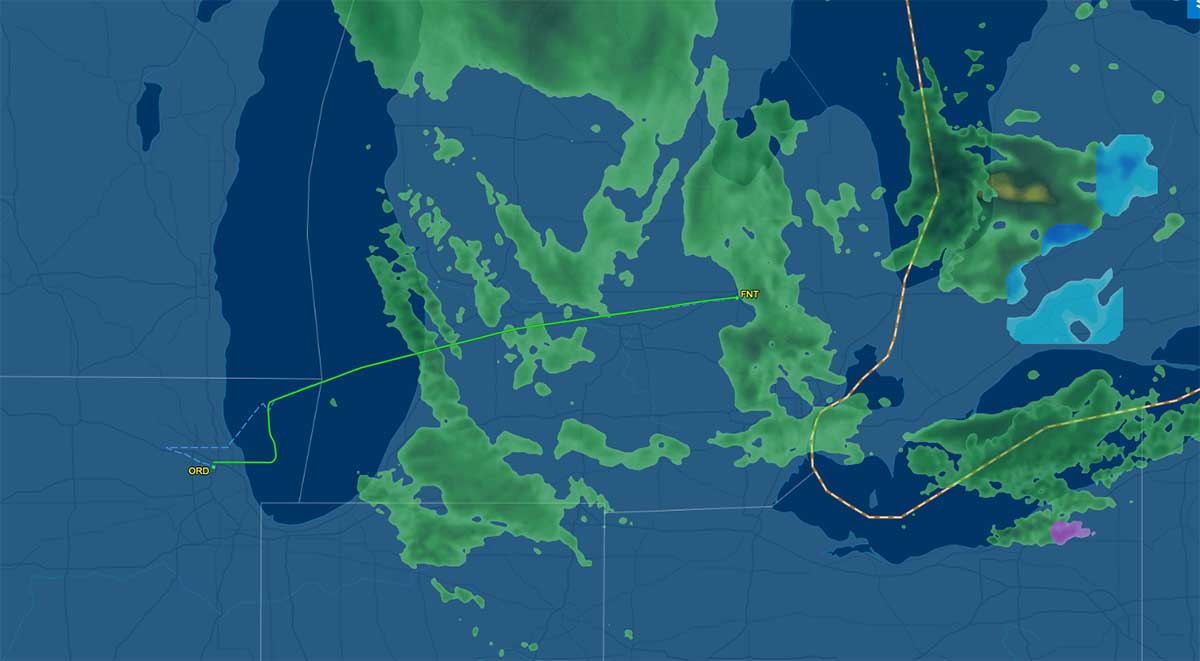 A full review of American Eagle ERJ 145 economy class from Flint to Chicago
Despite starting this review with a tone that only Negative Nancy could approve of, the truth is that I was really looking forward to this flight. Not only did I used to fly on these airplanes a lot back in the day, I was going to do it agin out of my true home airport.
I grew up just south of Flint, and FNT was the airport my family preferred over DTW due to it's small size and easy access. Finally being able to begin an airline review from there was something special.
Arrival at the Flint Bishop International Airport
I normally think quite fondly of the past, but for some reason or another I assumed that flying out of Flint would be a miserable experience. It turns out that they have maintained the terminal building quite well over the years, and it ended up being one of the nicest little airports that I've been to in a good long while. It was good to see it again.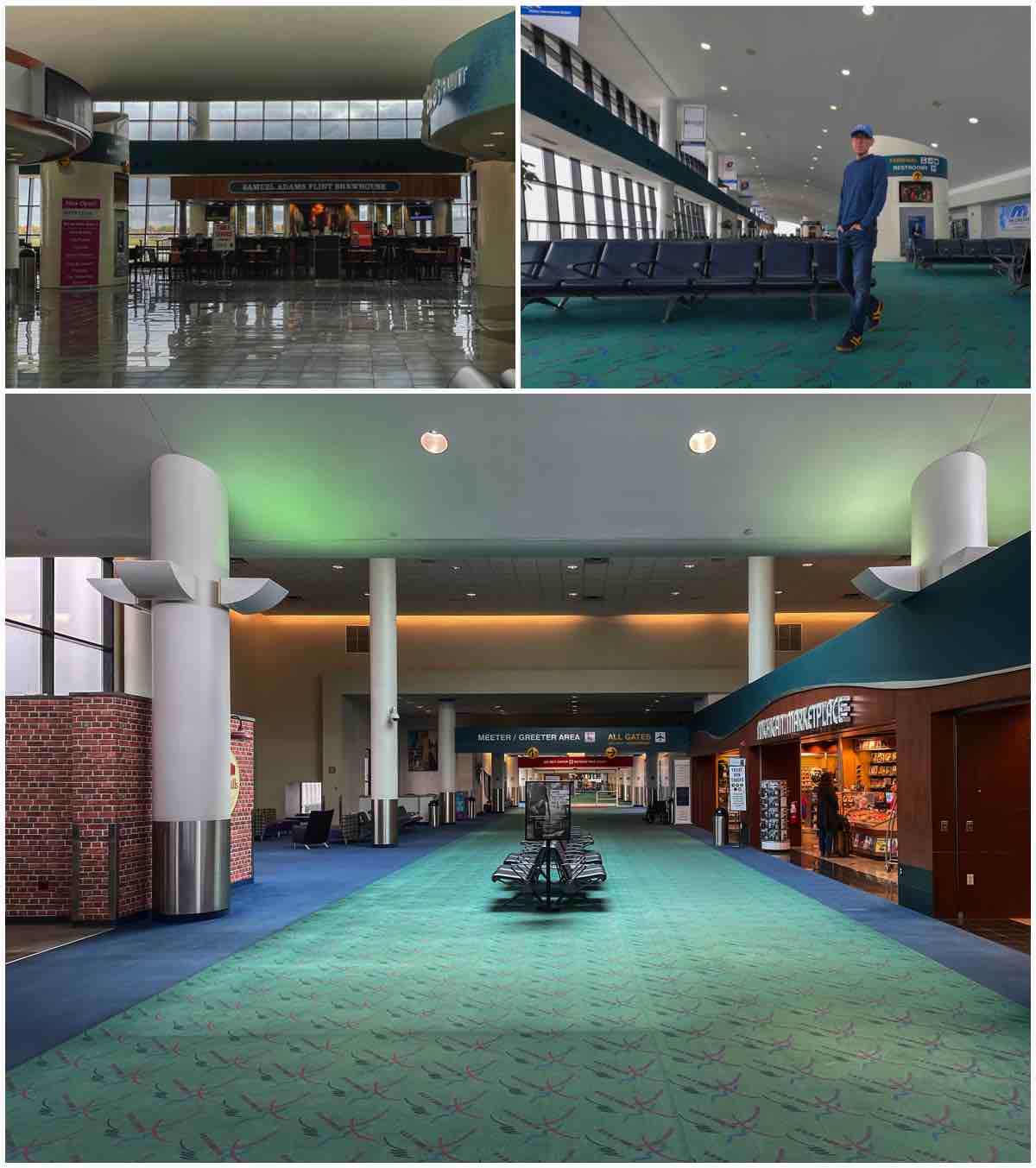 The boarding process for flight number 3526 to Chicago
Finally! Due to the late arrival of the aircraft, I was 100% convinced that I wasn't going to make my connection in Chicago. My only goal at that moment was to get content for this review, and I'd deal with figuring out how to get the rest of the way home to San Diego later. Sometimes, that's all you can really do.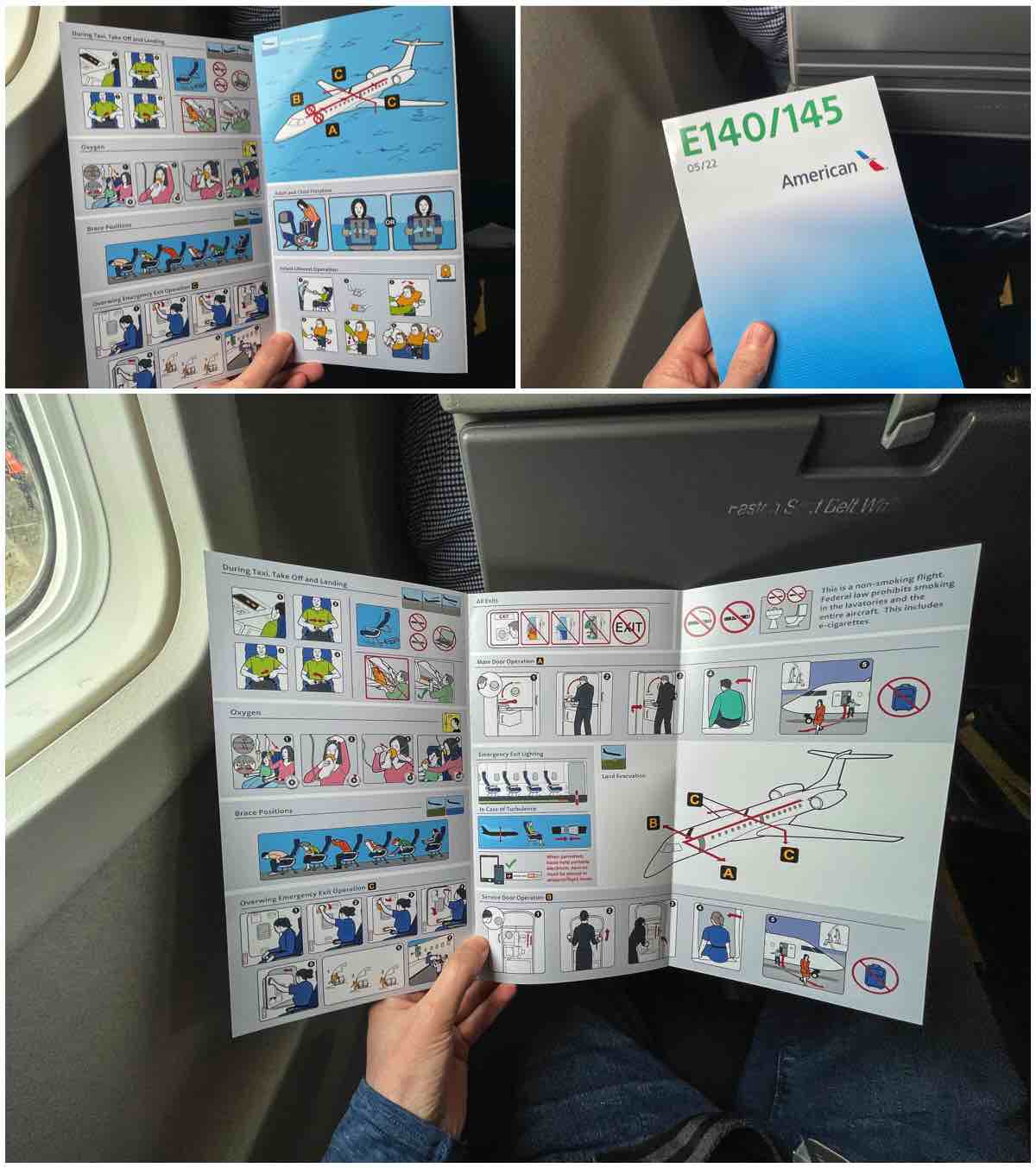 The departure out of Flint
The snow had turned to rain by the time we pushed off the gate, so there was no need to stop by the deicing pad on the way out. It wouldn't have mattered anyway, because I was convinced that I was going to miss my connection.
That said, it was raining hard by that point, which completely prevented any decent views of the surrounding area upon departure.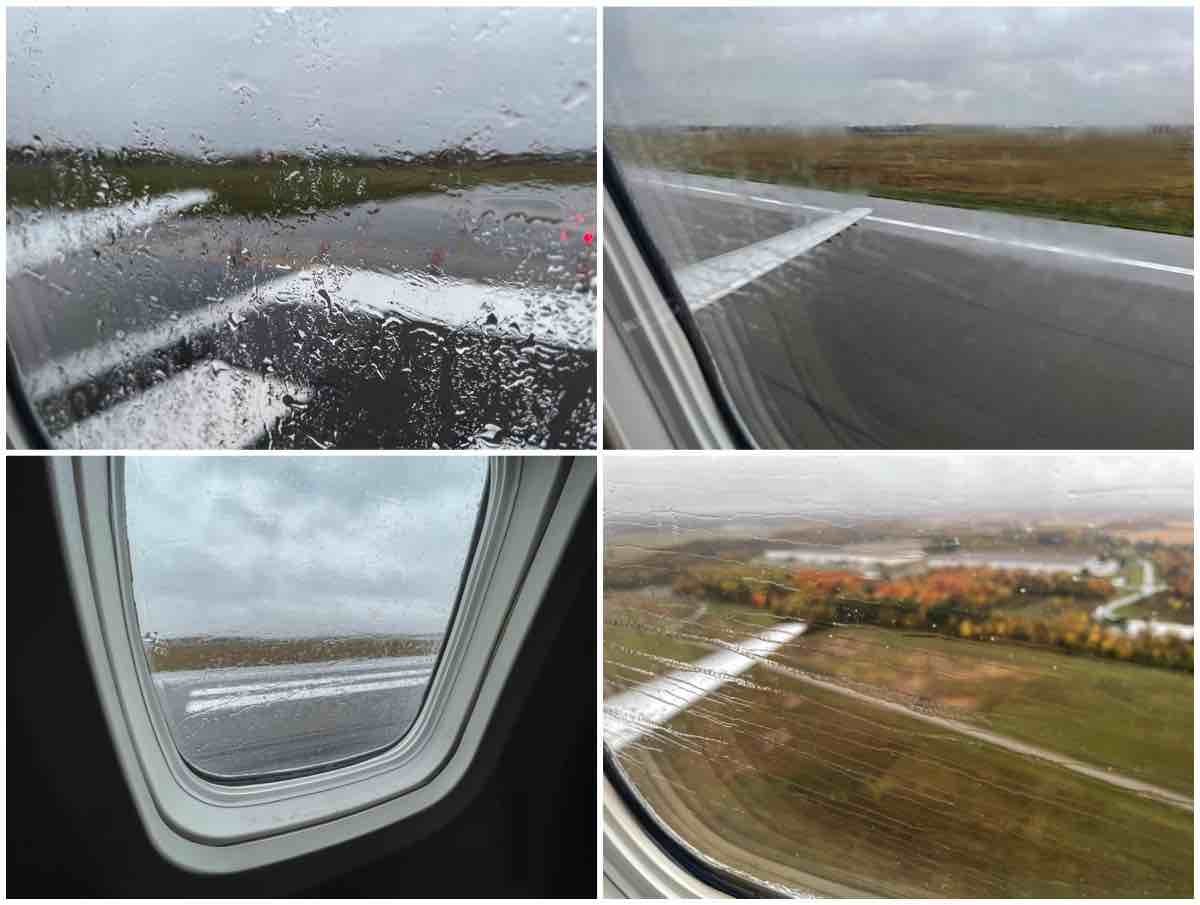 In-flight entertainment
Seriously? You're really wondering what the in-flight entertainment options are on the American Eagle ERJ 145? Basically, you're going to have to bring your own. Not only are there no video screens in these seats, there is no Wi-Fi either. RIP to those of you with a short attention span.
The food
Despite the lack of in-flight entertainment, the flight attendant did come by offering a bag of snack mix and a drink. I found it interesting that only half of the passengers on board today took her up on that offer.
Maybe the rough air was giving everyone motion sickness? Or perhaps they were too concerned about missing their connection in Chicago? Who knows. All I'm going to say is that the flight attendant had it easy on this flight.
A few words about seat comfort
Actually, there's absolutely no comfort to speak of. The seats of these American Eagle Embraer 145 regional jets are as stiff as they look, and they offer very little in terms of padding and support. This is not an airplane that you want to be on for more than one hour. If I'm being honest, even 45 minutes was pushing it.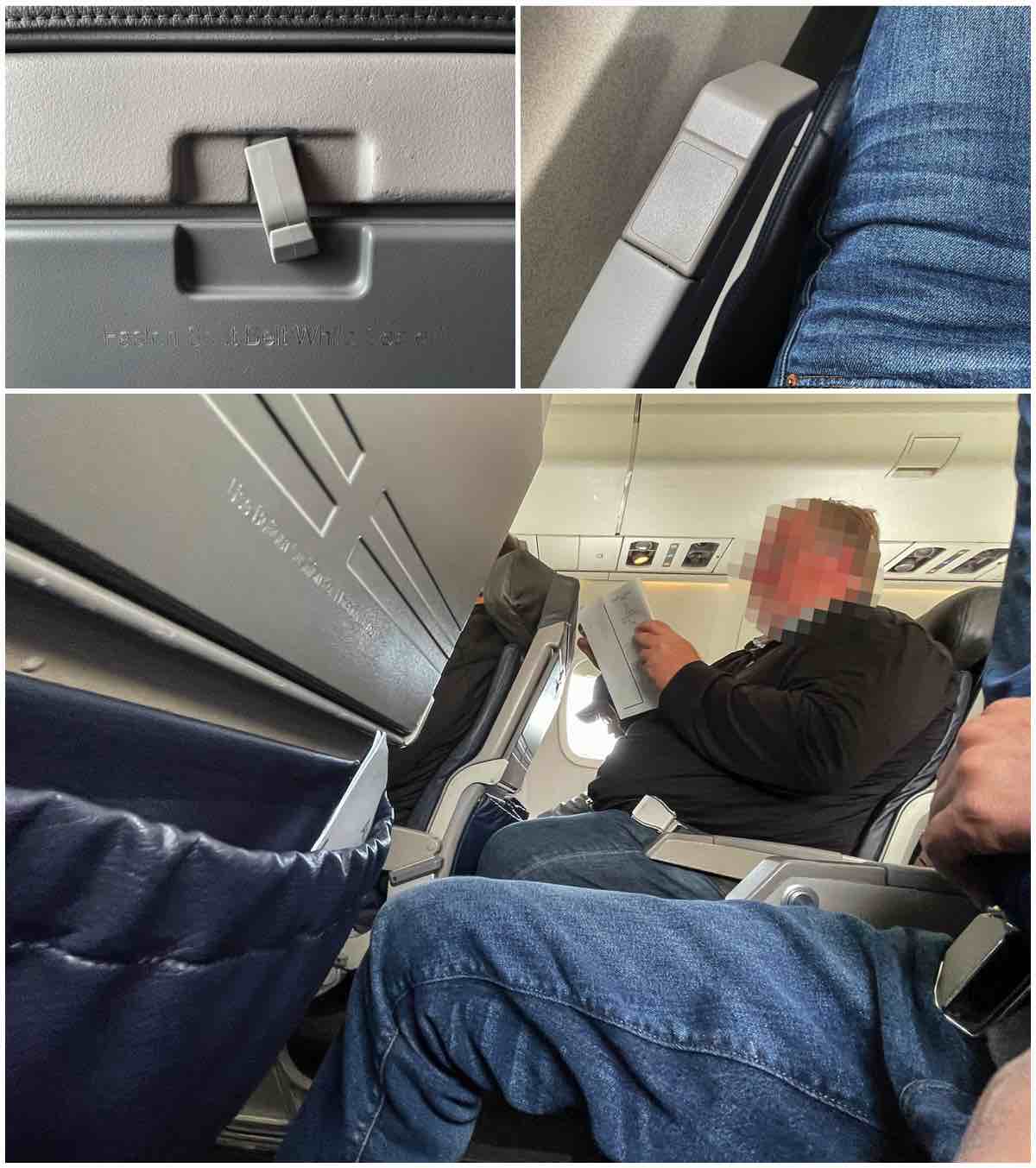 The arrival into Chicago
The rain had started to let up as we approached the Illinois shore of Lake Michigan, and we got a really nice view of the Chicago skyline on the way in. I was also really happy that the air had smoothed out during the approach, as the ride across lower Michigan (and the lake) was butt-clenching to the max.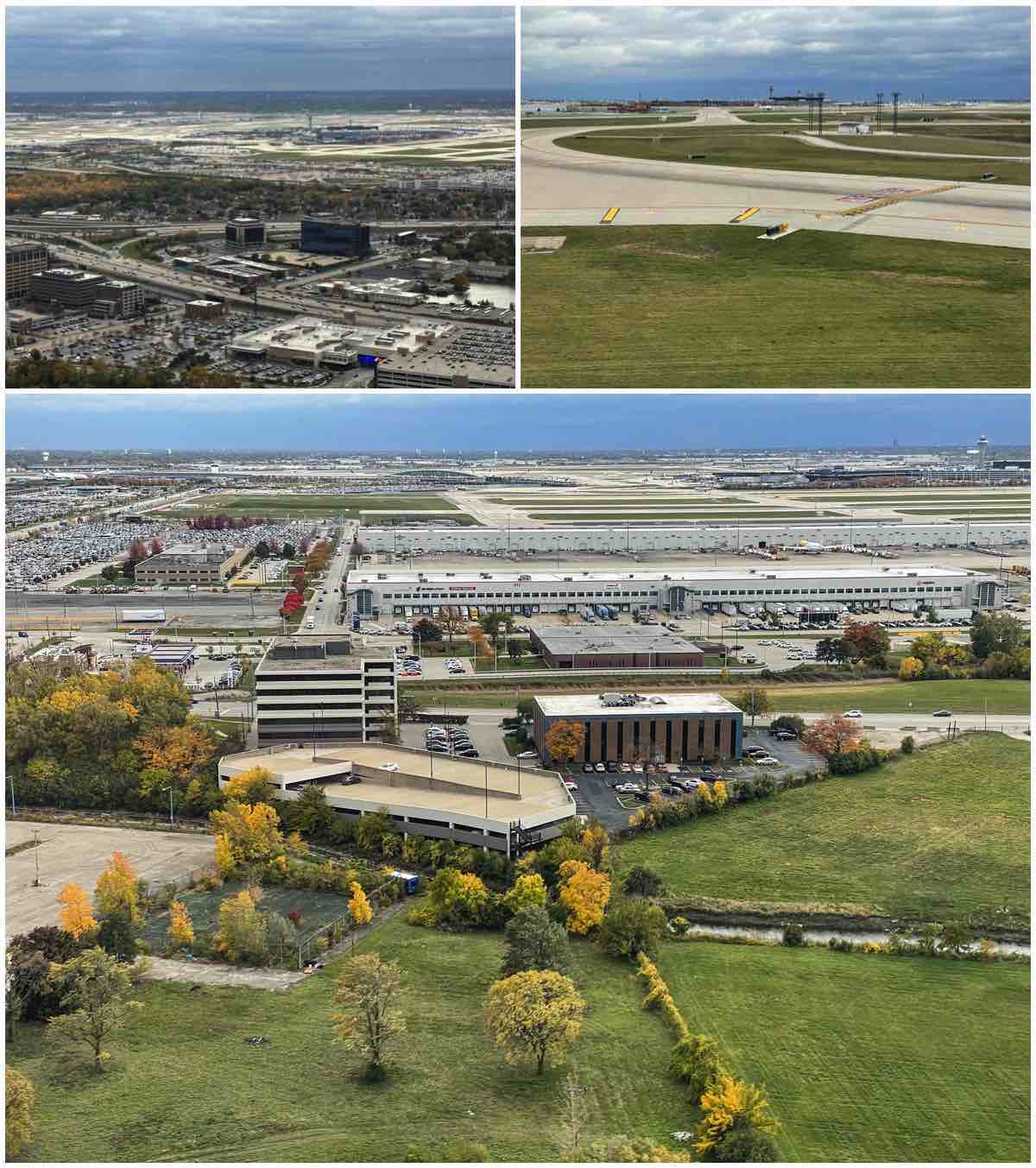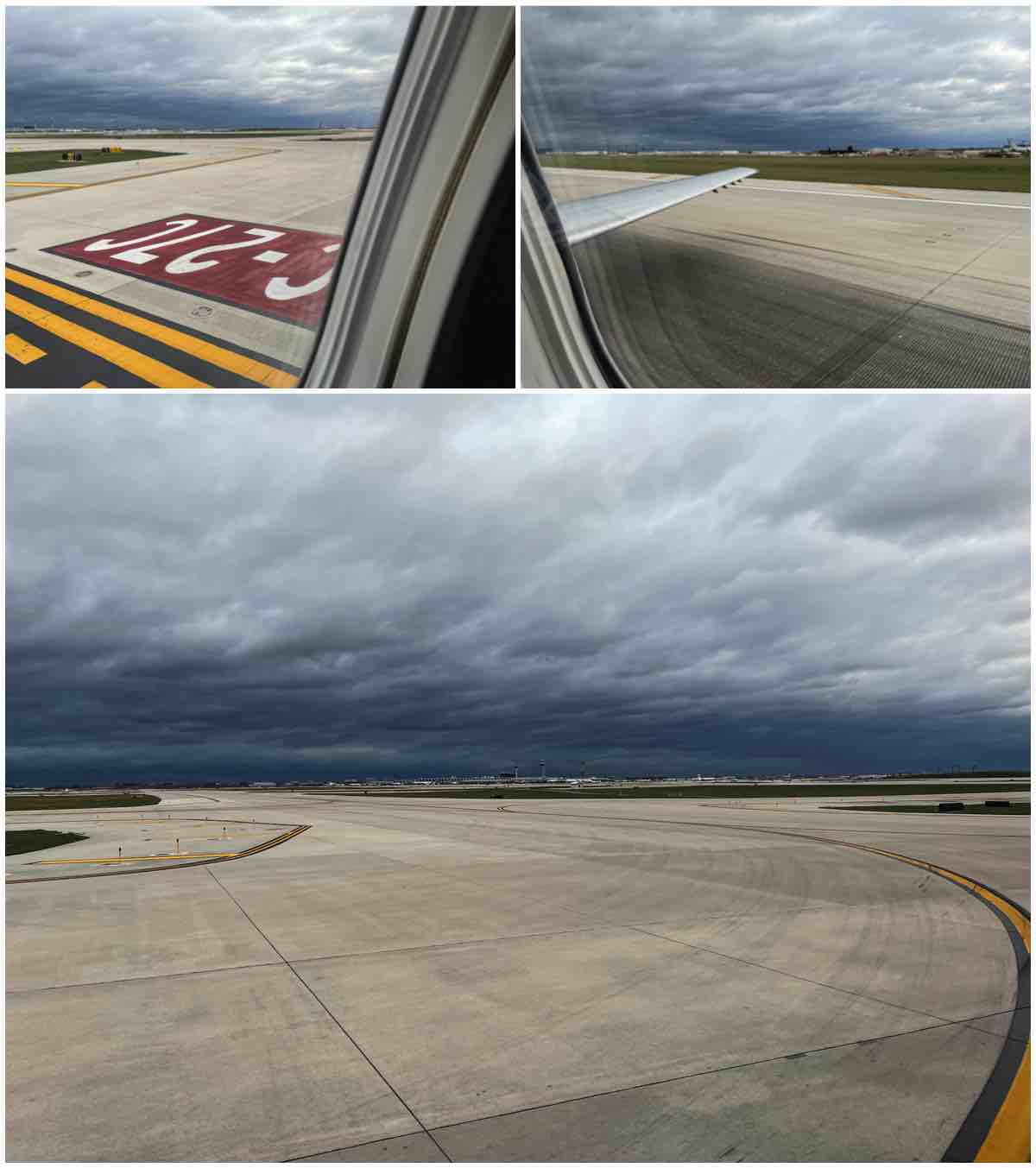 Pros and cons of American Eagle ERJ 145 economy class
If there's one thing you really need to know about flying on one of these American Eagle RJ145s, it's that it'll be one of the most uncomfortable air travel experiences of your life. Whether you're tall or short, fat or skinny, it's not going to be fun. The following pros and cons list is a summary of how I really feel about it:
Pros
Boarding and deplaning is relatively quick thanks to how small the ERJ 145 is. You won't have to wait very long in either scenario.
The 1-2 seating configuration is a godsend for solo travelers.
Cons
There are no first class seats on these airplanes. It's all economy class.
The seats are extremely narrow, which is definitely going to be a problem for anyone carrying a little extra weight.
It's noisy! Even when seated at the front of the airplane, wind and engine noise will become bothersome on longer flights.
Turbulence is a mother****** on the ERJ 145. It's a very light airplane, and it gets bounced around easily in rough air.