The only way that I can think to start this JSX review is to say that it's probably one of the most unique airline reviews that I've ever done.
Passengers can show up at the airport just 20 minutes prior to departure (they actually encourage it), and there are no security checks to board the plane.
As a guy who enjoys hanging out in major airports and flying on big airplanes, the JSX (JetSuite X) experience is pretty much the opposite of how I like to travel. I'm glad I tried it though, just to see what all the fuss was about.
XE621
San Diego, CA (SAN) – Las Vegas, NV (LAS)
Thursday, November 18, 2021
Aircraft: Embraer 135
Registration: N258JX
Duration: 46 minutes
Seat: 5A
The video about my JetSuiteX flight to Las Vegas
Getting the pictures that I need for my trip reports isn't all that difficult. It's the video footage which is more challenging. Basically, it's hard not to feel exposed and vulnerable as I'm standing motionless (and mute) trying to grab a 15 second clip of something that normal people would never get video footage of (like a check-in desk).
Since JSX flies out of the smaller executive terminals at all of the airports they serve, the vibe was completely different from a normal air travel experience. I felt like I had to be on my best behavior, and holding my phone up to get video clips of everything felt awkward.
Anyway, since this was only a 45 minute flight, this one is a bit shorter than my usual videos. FYI, the song that I used in the background for this was "Hemisphere" by Ooyy. And of course, I got it from Epidemic Sound.
A full review of JSX Airlines (flight number 128 from San Diego to Las Vegas)
Unlike any other airline travel experience that I've ever had, JSX emailed me the day before departure informing me that it was OK to show up at the airport just 20 minutes prior to departure. That's an email you'll never get from Spirit Airlines!
However, since I'm the kind of guy who actually likes to show up three hours before any flight, I pushed the envelope and decided to be there 45 minutes for departure time. I don't like being told how to travel, basically.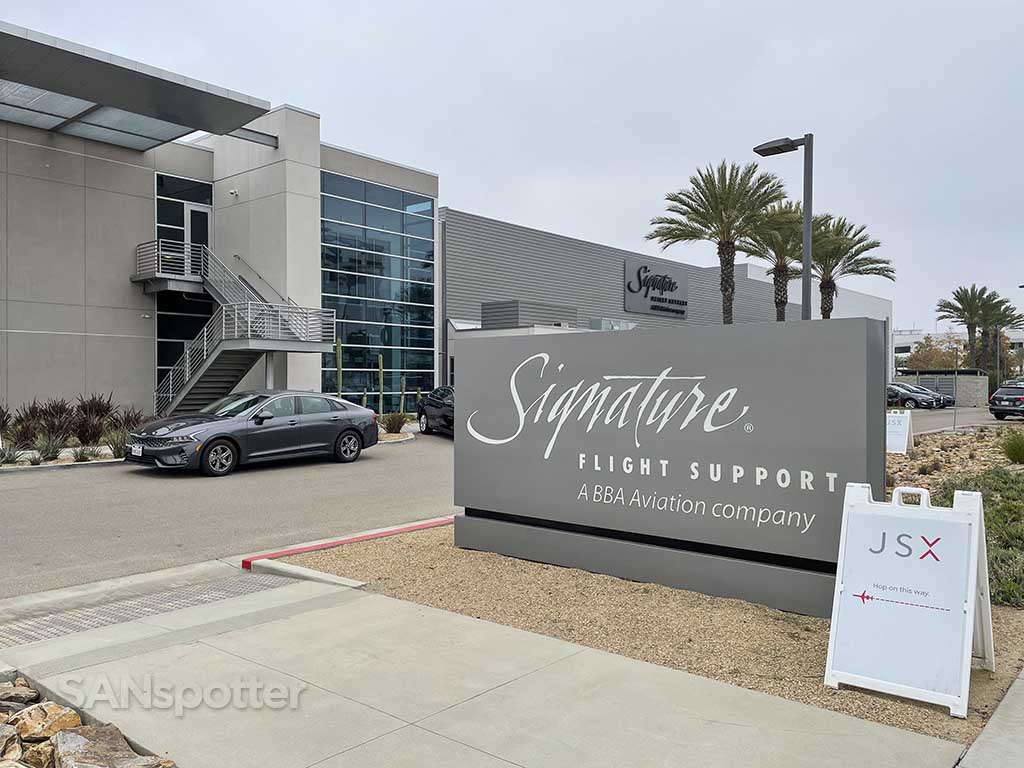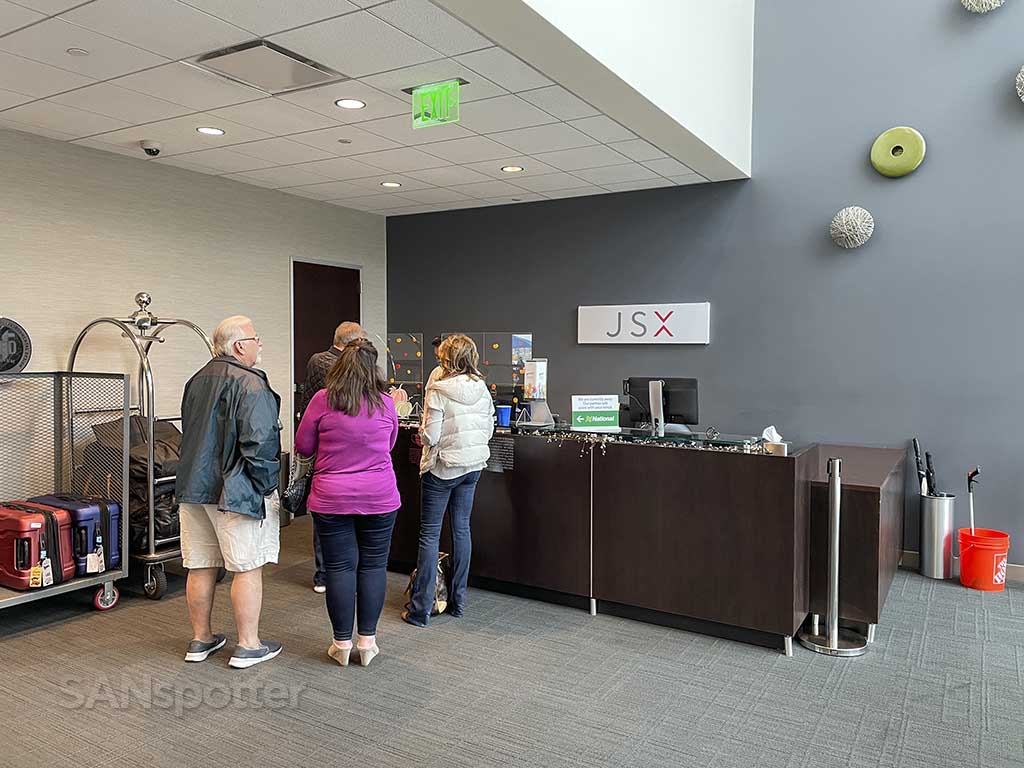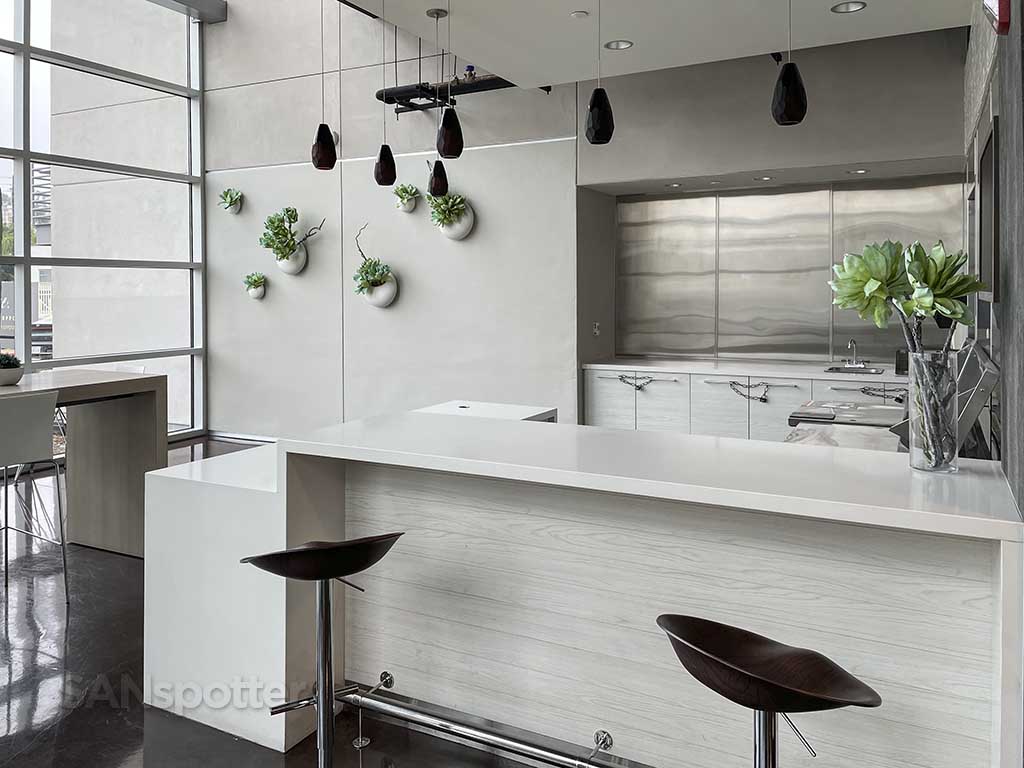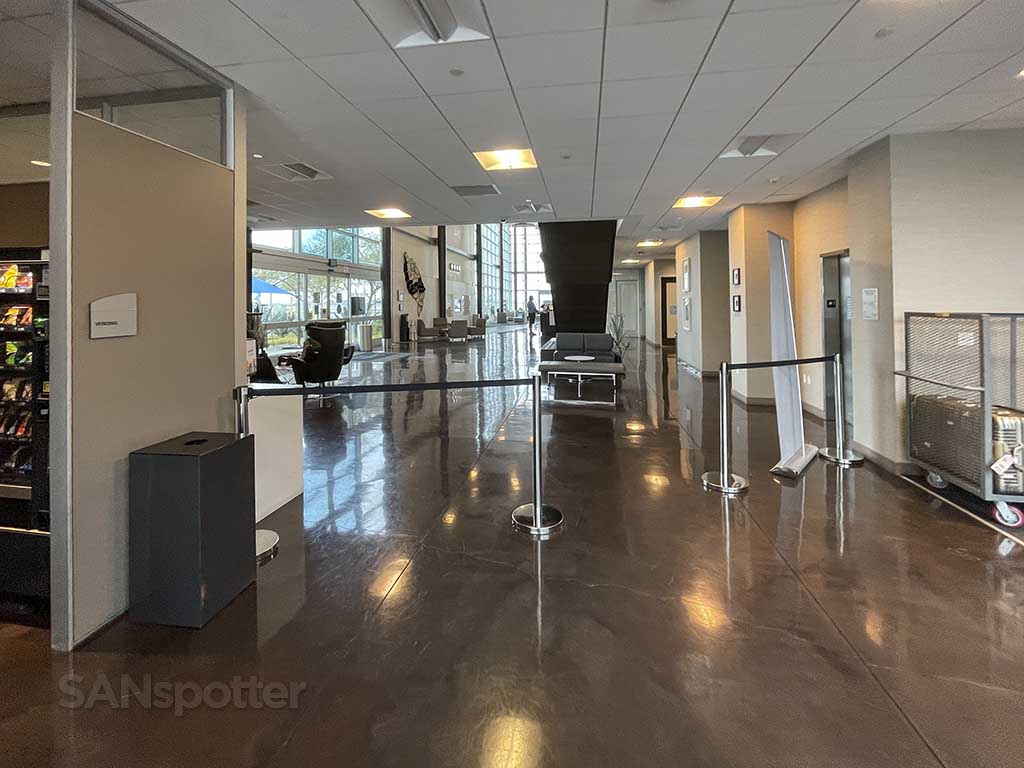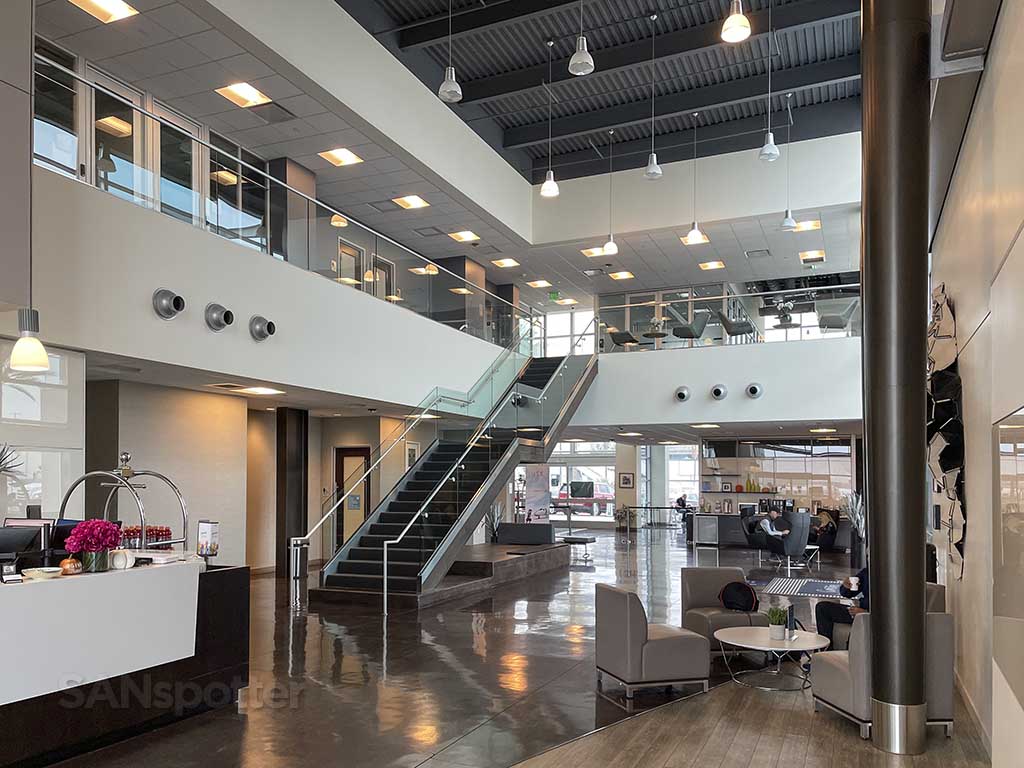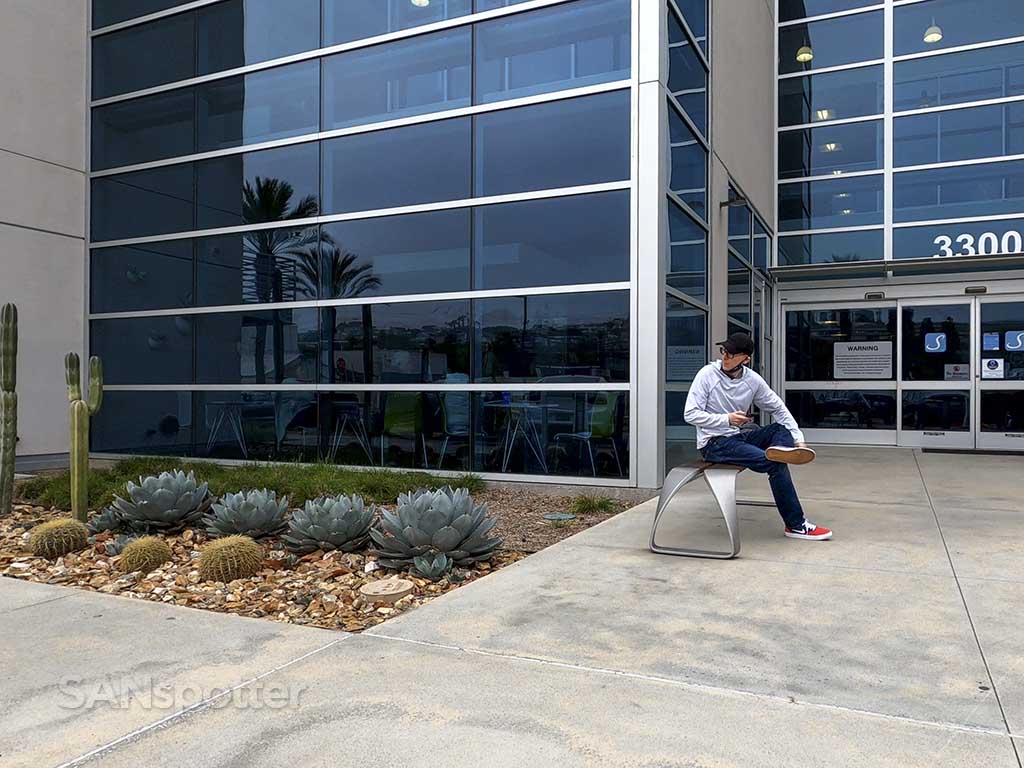 The boarding process for JSX flight number 621 to Las Vegas
The boarding process for this flight was easily the most casual (and exciting) boarding process I've ever experienced. There were absolutely no security checks at any point before walking out to the tarmac to board the plane. It was weird. But so very satisfying.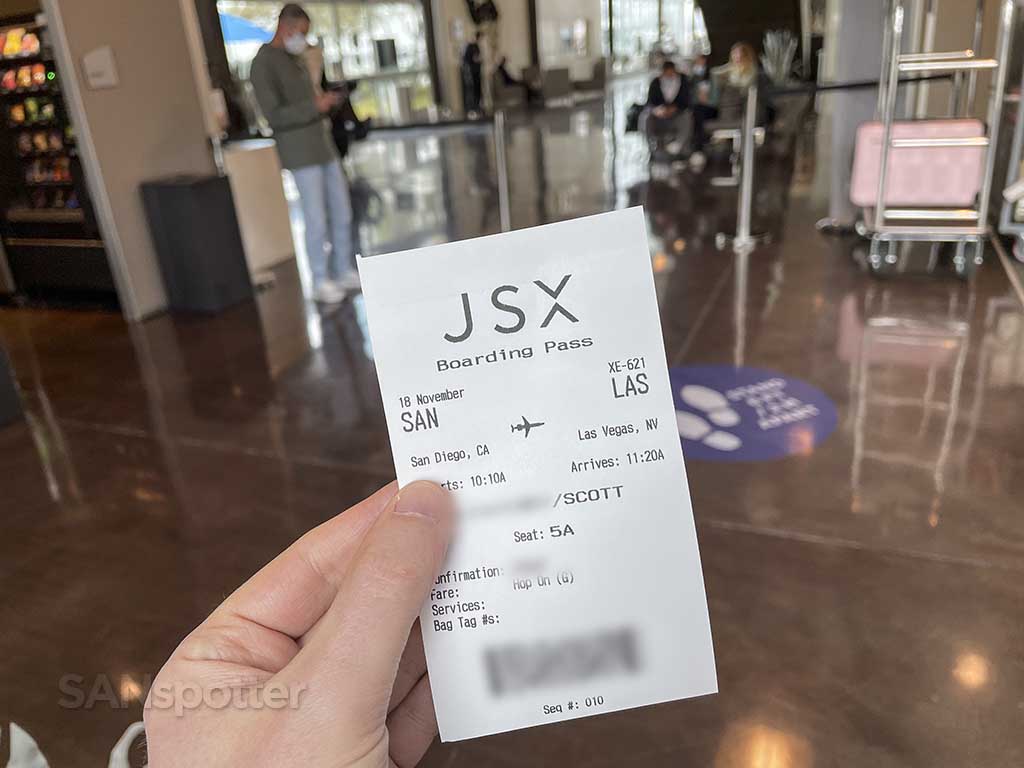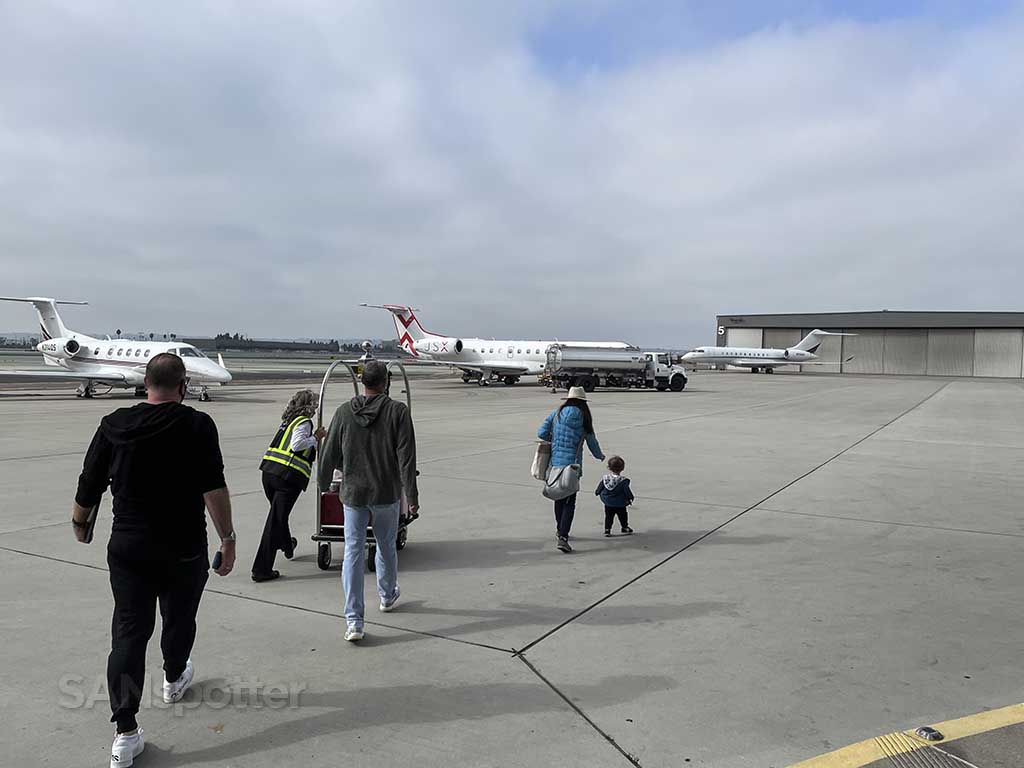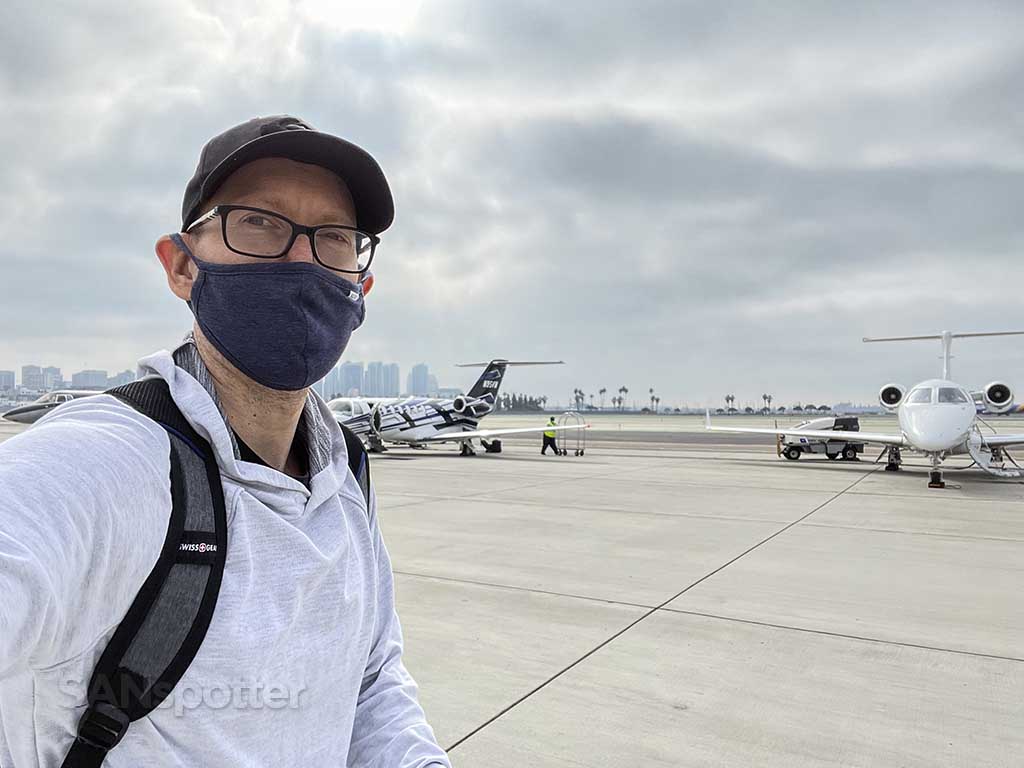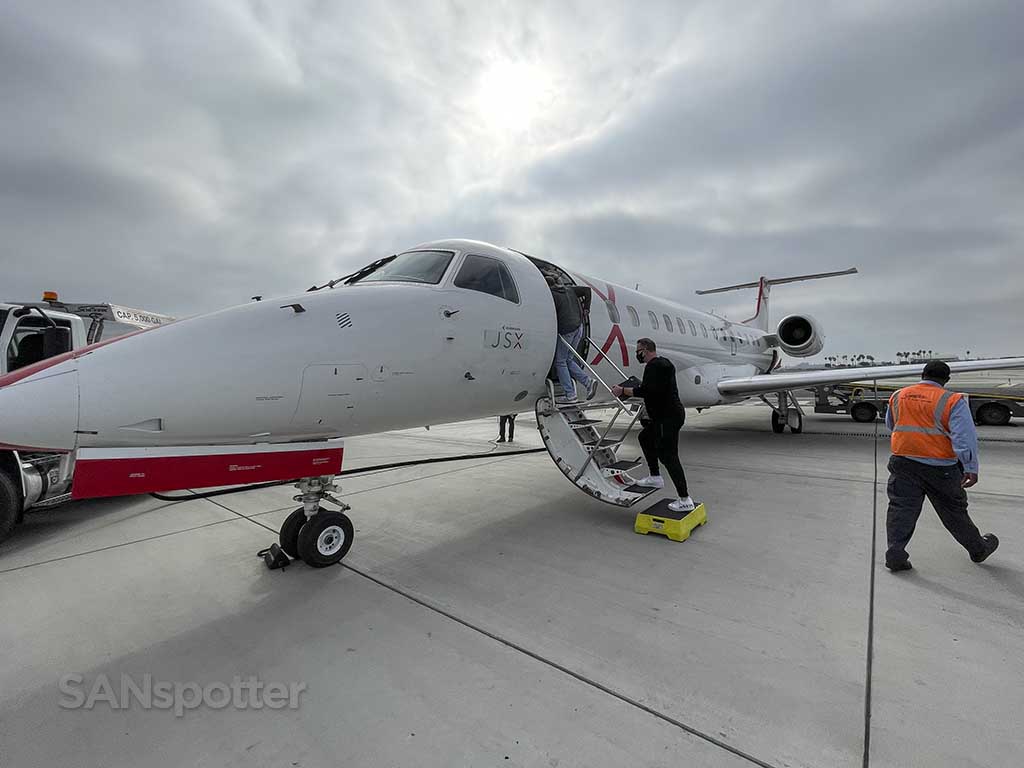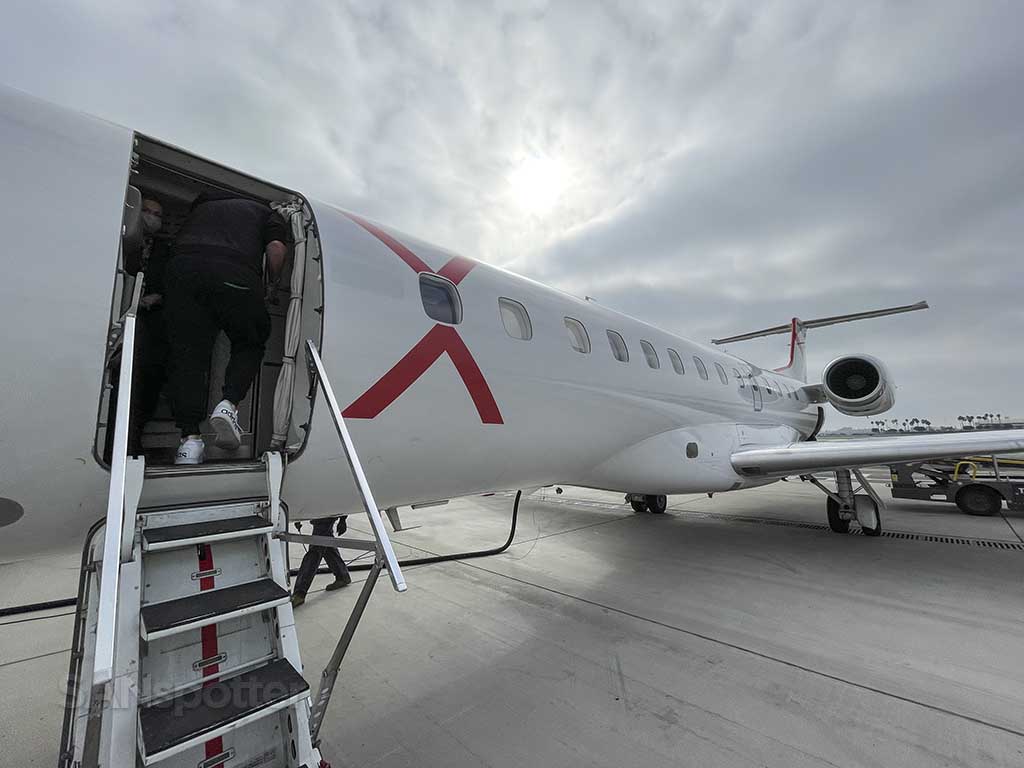 What are the seats like on JetSuiteX?
I'm not gonna lie. I was actually expecting the seats on this JSX aircraft to be a just a little nicer. Sure, they looked fine. However, they looked like pretty much any other premium seat you'd find on any other regional jet.
For those of you expecting plush fully-reclining business jet seats with acres of legroom, you're going to be massively disappointed.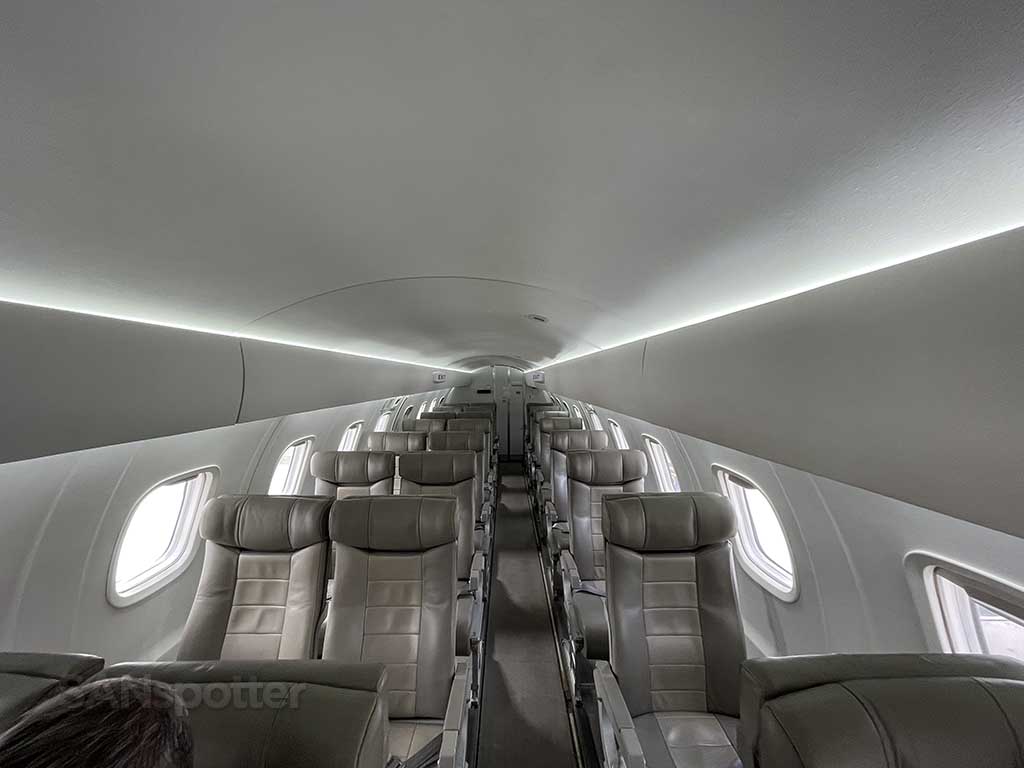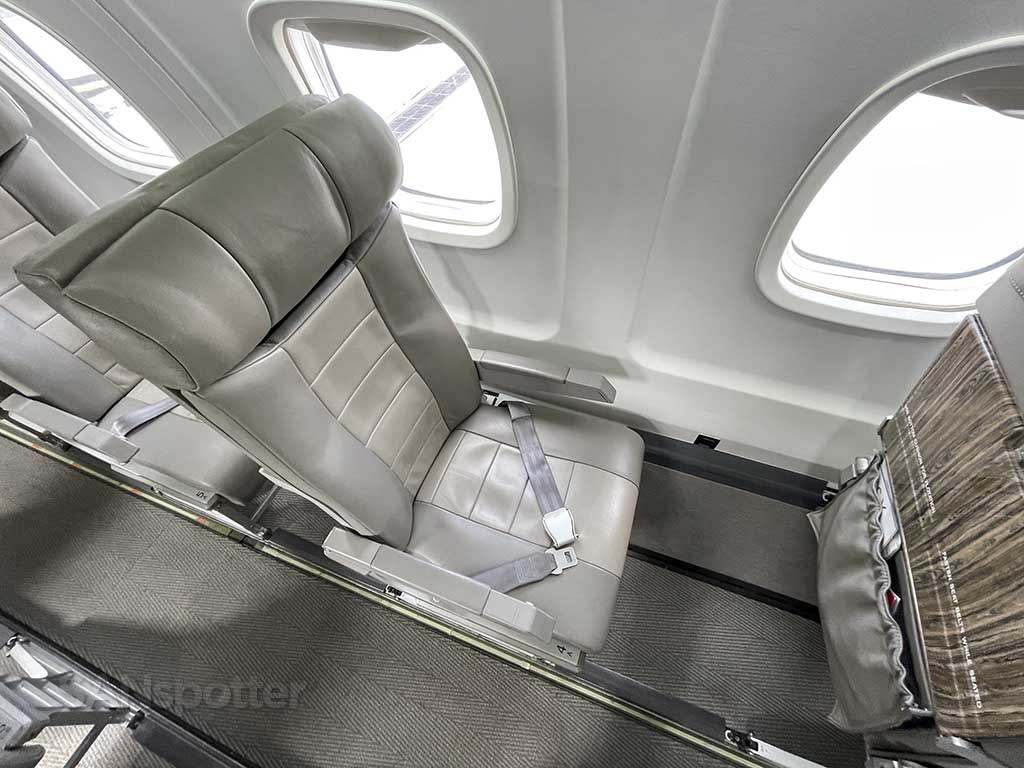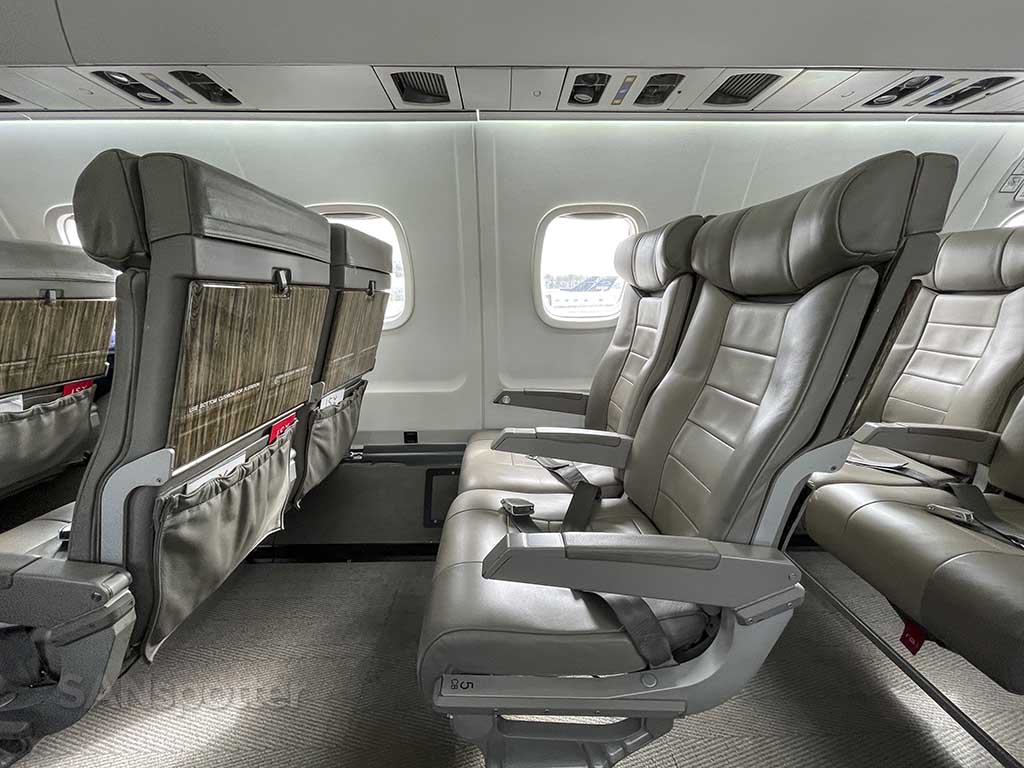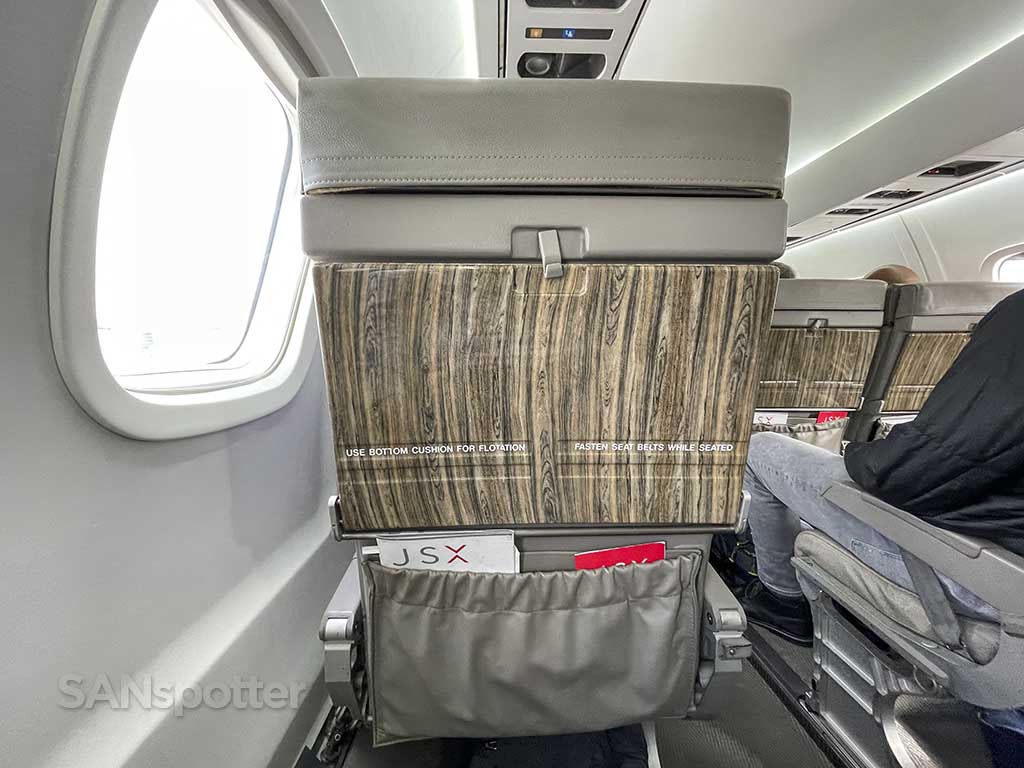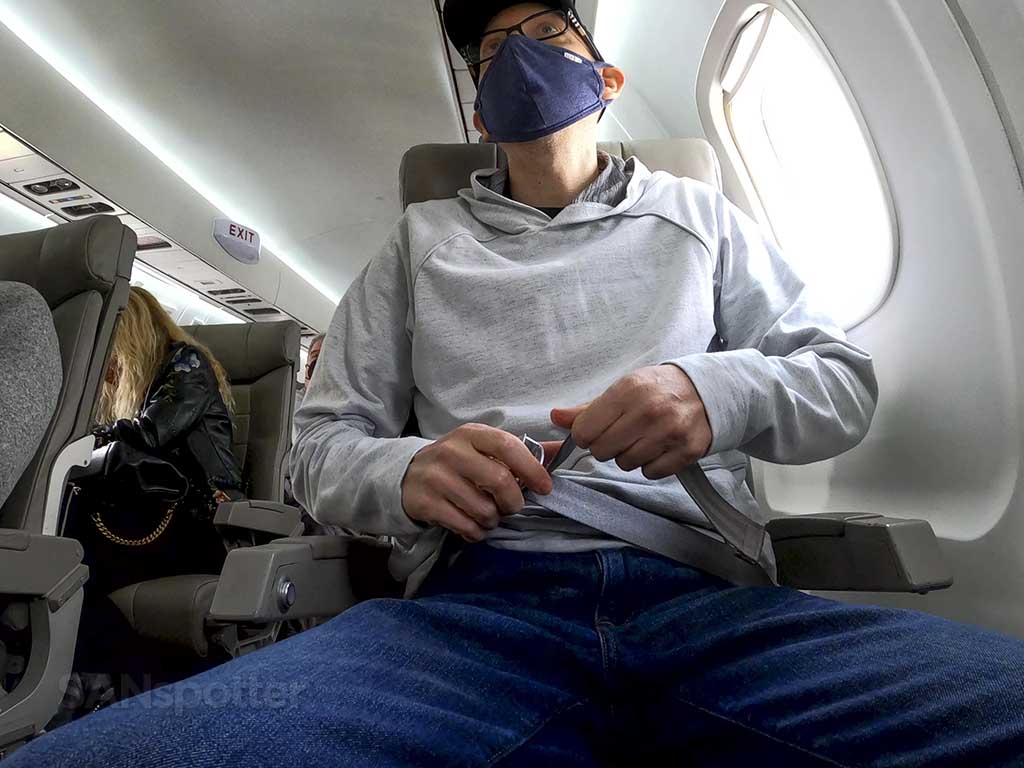 The departure out of San Diego
This was the first time that I've ever flown out of the Signature Flight Support Terminal at the San Diego Airport. It's located very near to the threshold of runway 27, so it shouldn't be surprising to know that the departure process was refreshingly quick and easy.
They basically started up the engines, turned us around, and then immediately took off.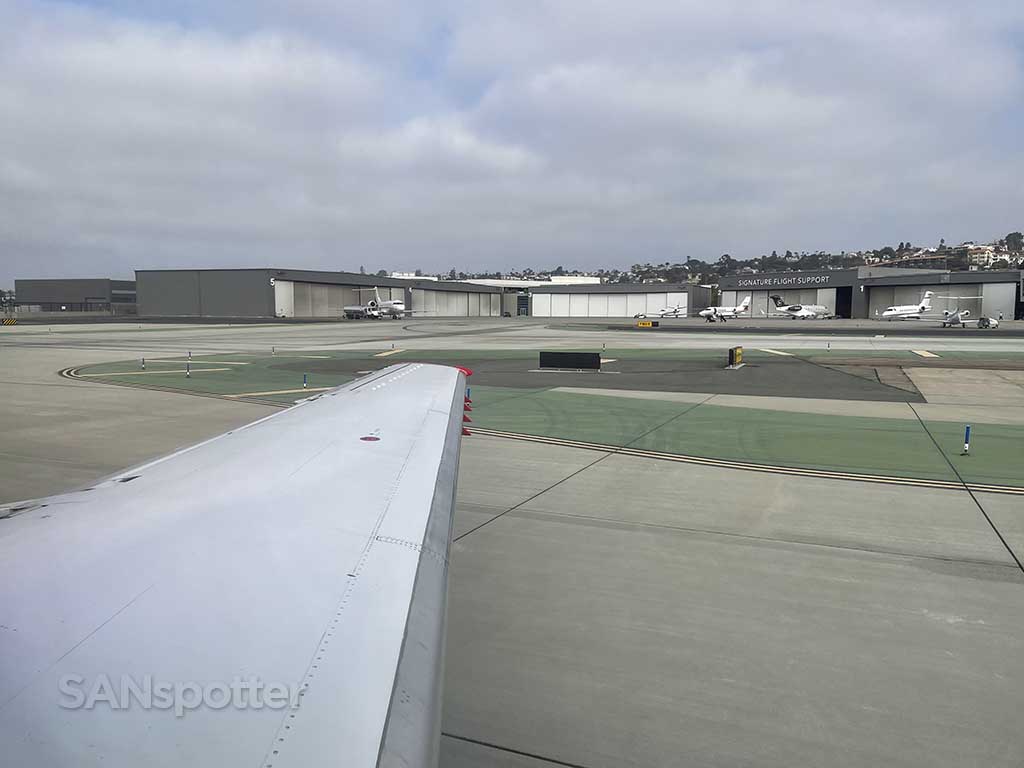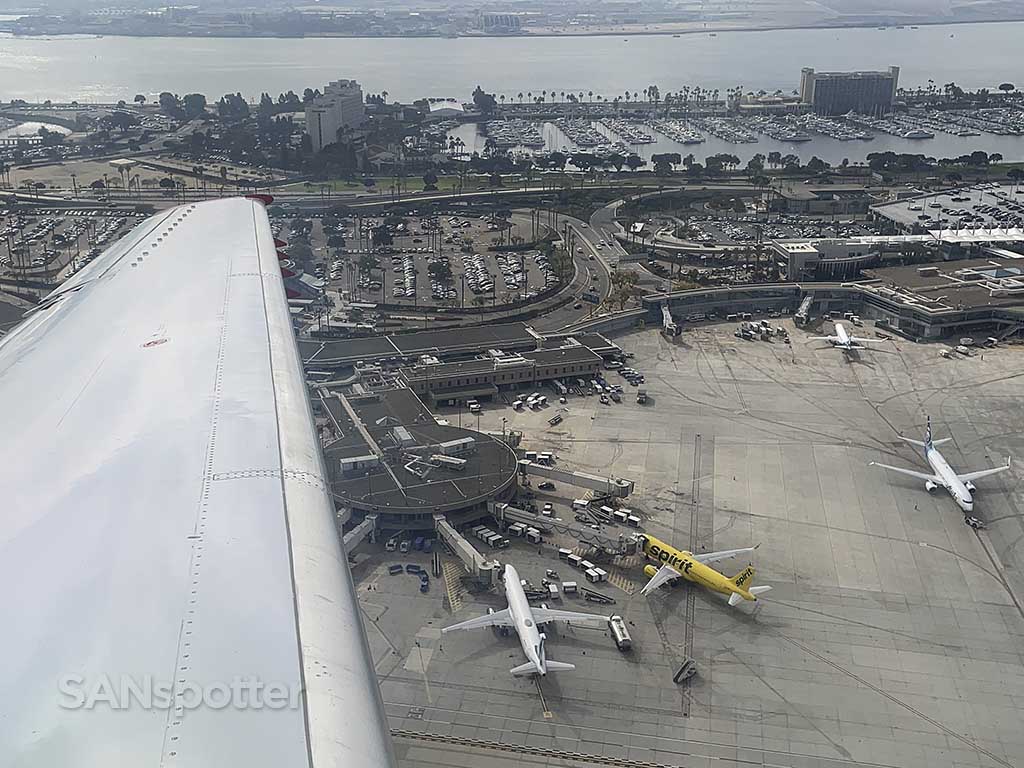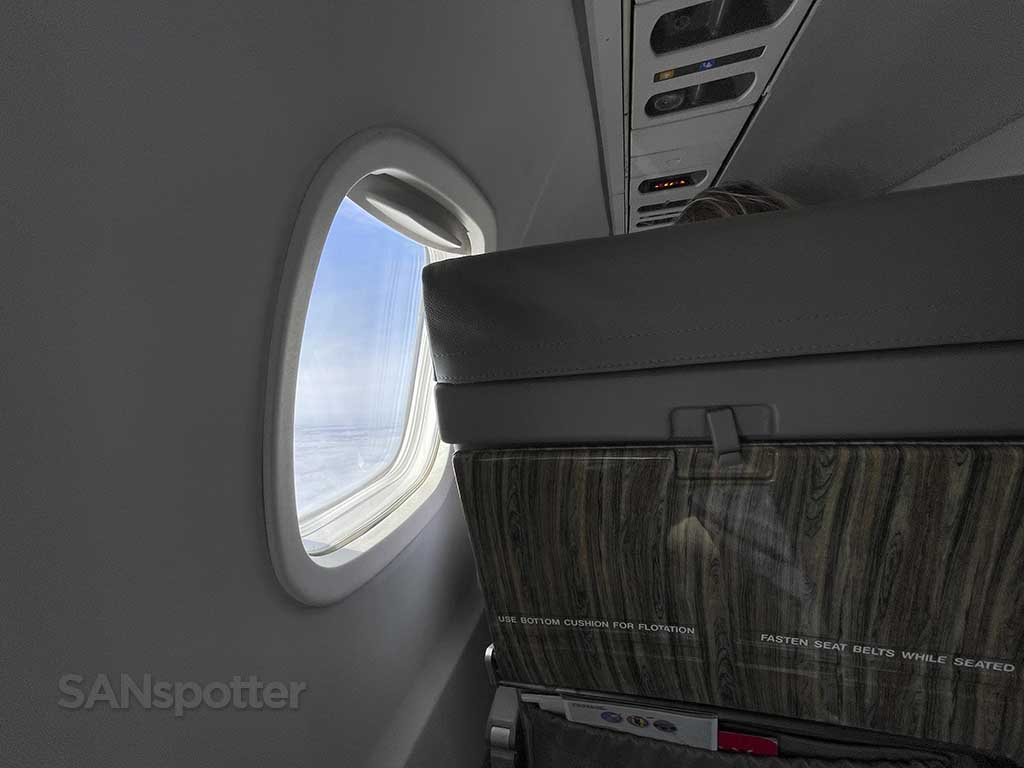 What kind of food do they serve on JSX?
I say again. If you were expecting a fully-catered spread of gourmet food (like you might get on a chartered business jet), you're going to be massively disappointed.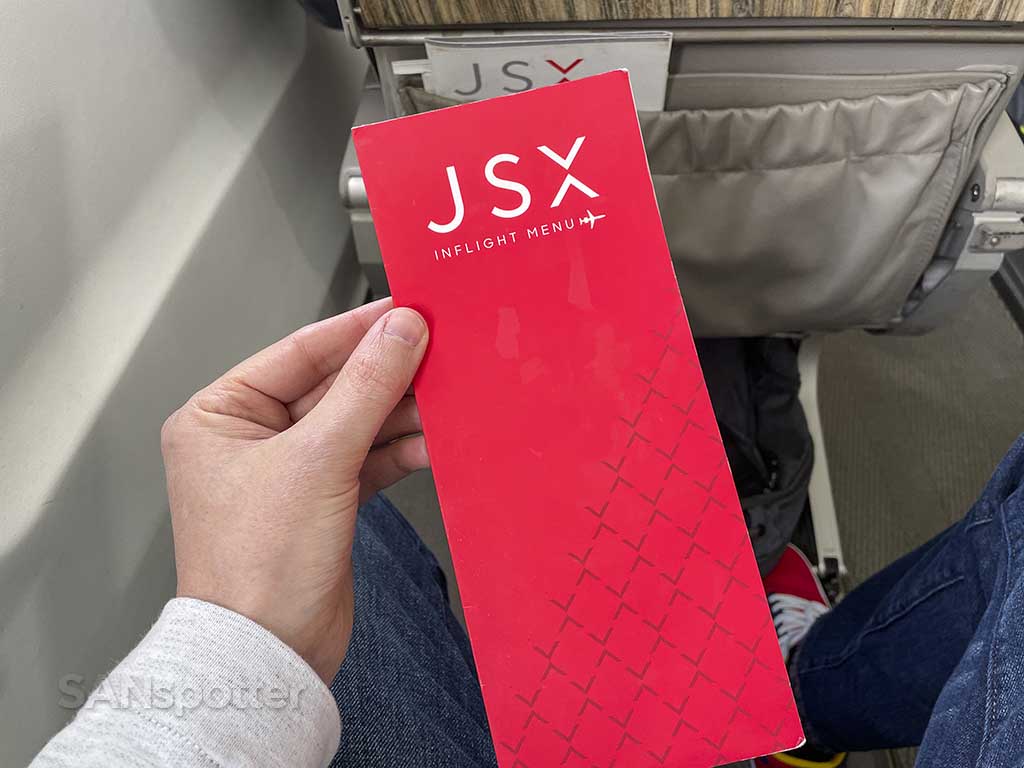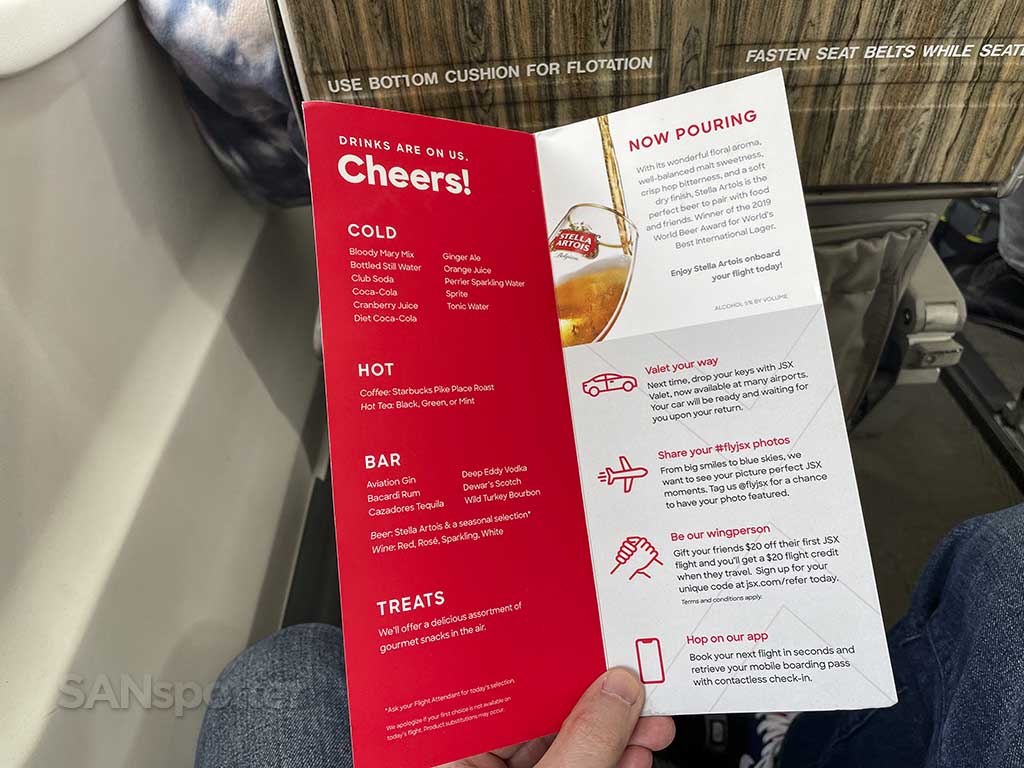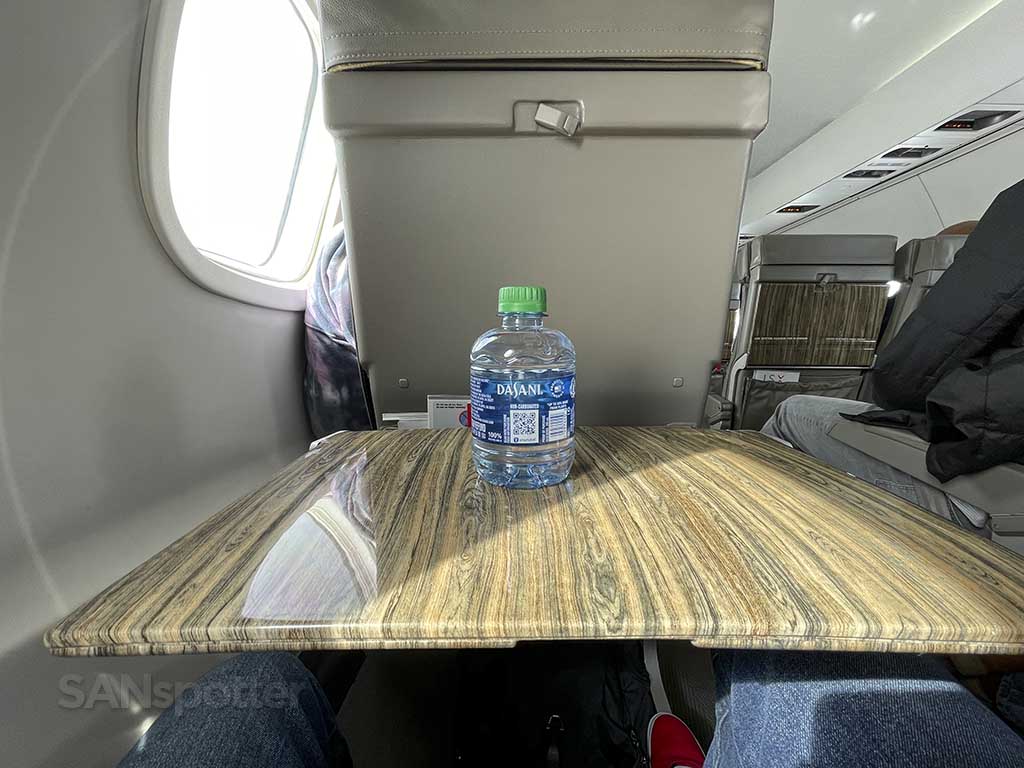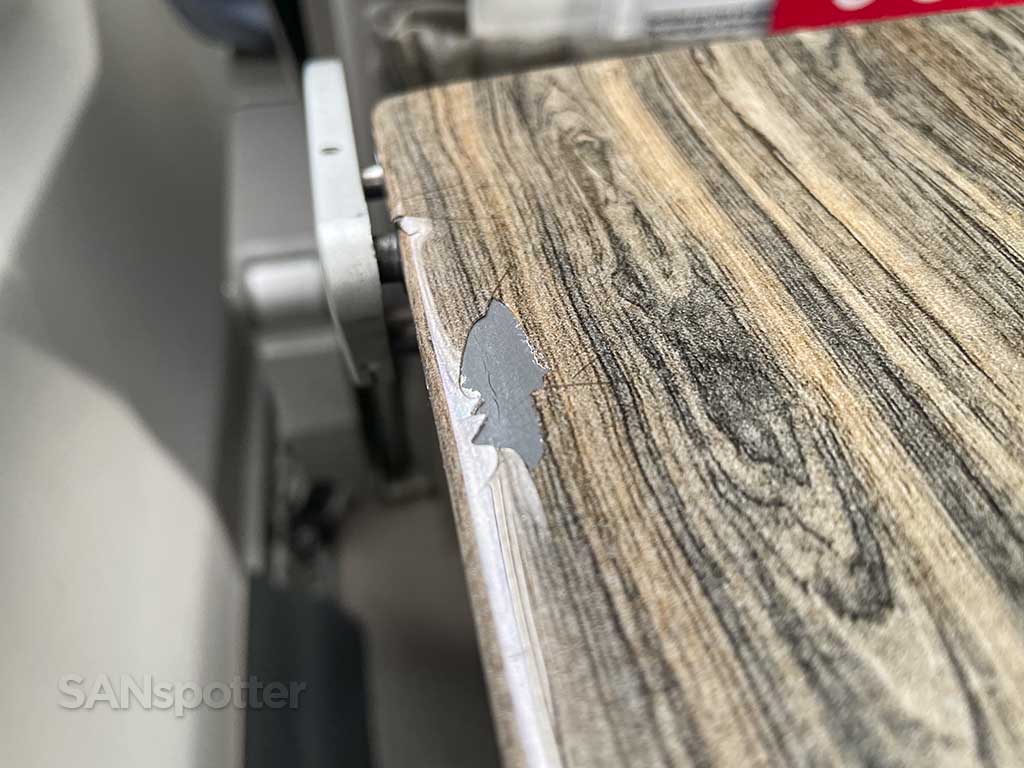 Is JSX a private jet?
It seems that many people have the misconception that flying on JetSuiteX is exactly like flying on a private jet. I'll admit that I had this misconception as well, and I was surprised to see that it was just like any other airline that I've ever flown on.
The only difference was the preflight experience. Flying out of smaller executive terminals is extremely easy and convenient. Other than that, JSX is like pretty much any other airline IMHO.
The arrival into Las Vegas
Before booking this flight, I was thinking that a short 45 minute flight from San Diego to Las Vegas wouldn't be enough time to get the full JSX experience. However, as we began the descent into Las Vegas, the lack of personalized service made it seem like it was the perfect amount of time to understand what they're all about.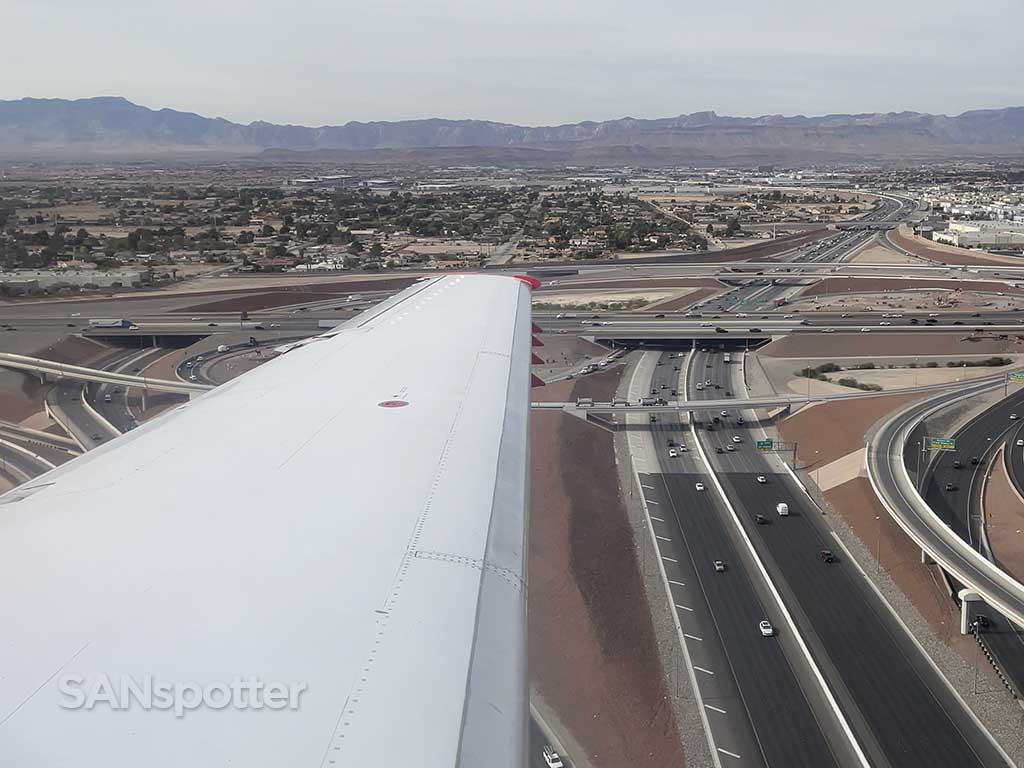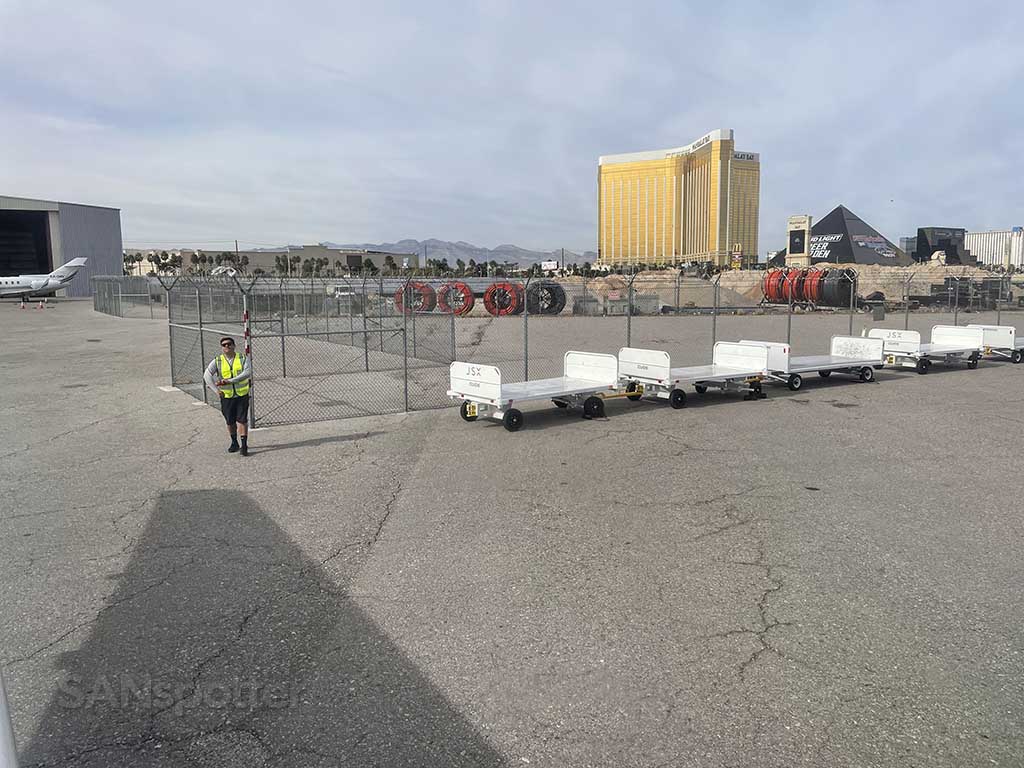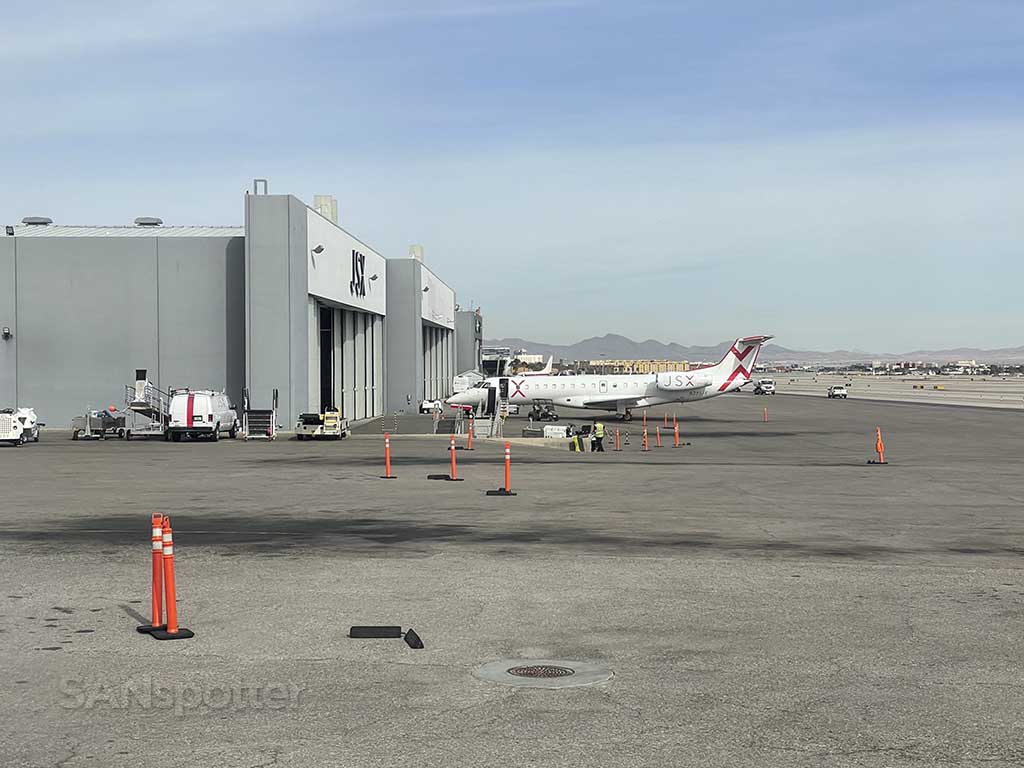 What is the JSX ground experience like at the Las Vegas Airport?
JSX operates out of a separate executive / private jet terminal at LAS (separate from the main terminal). Not only that, there was no place to park our aircraft near that terminal, so we had to take a shuttle bus to reach it.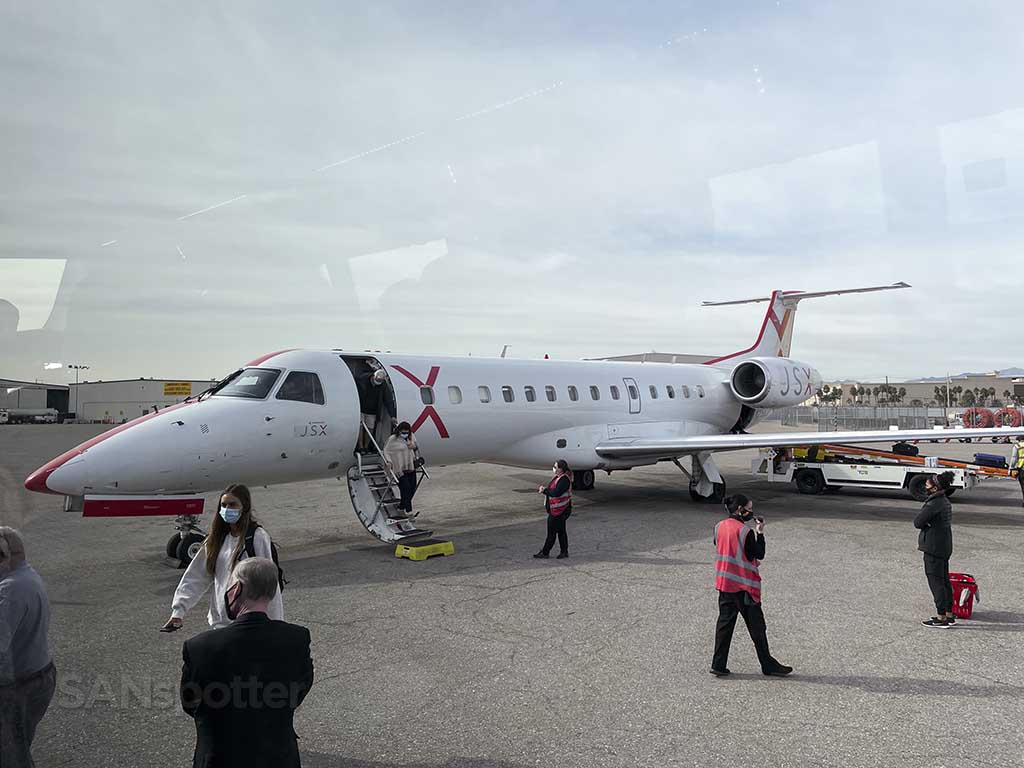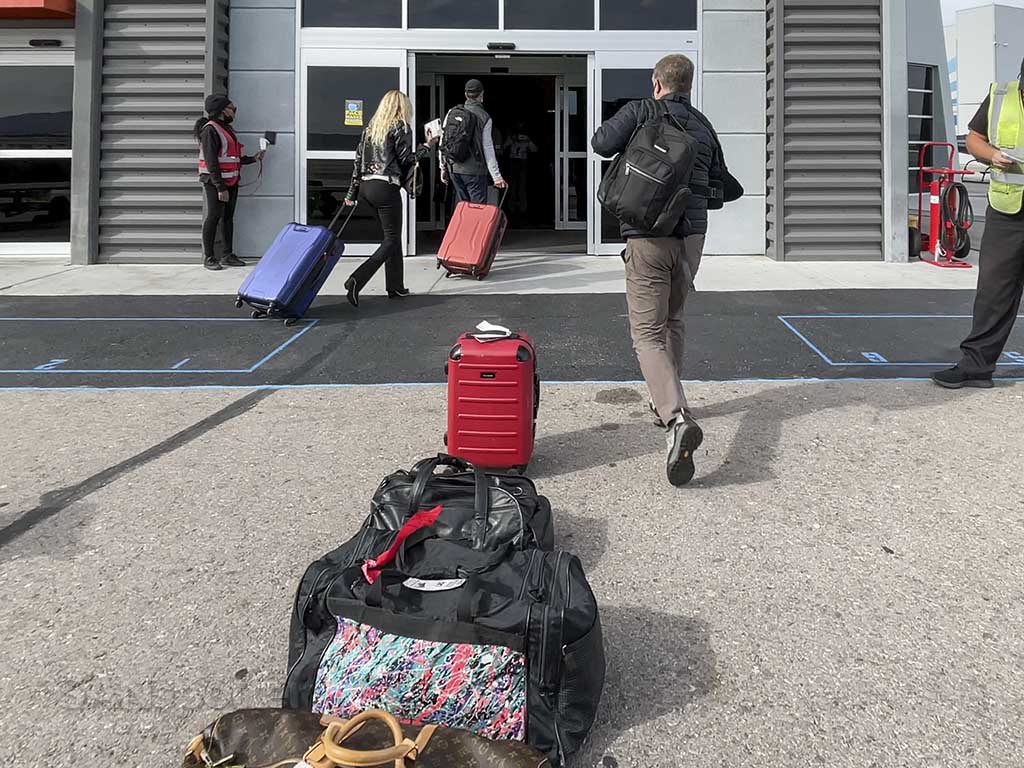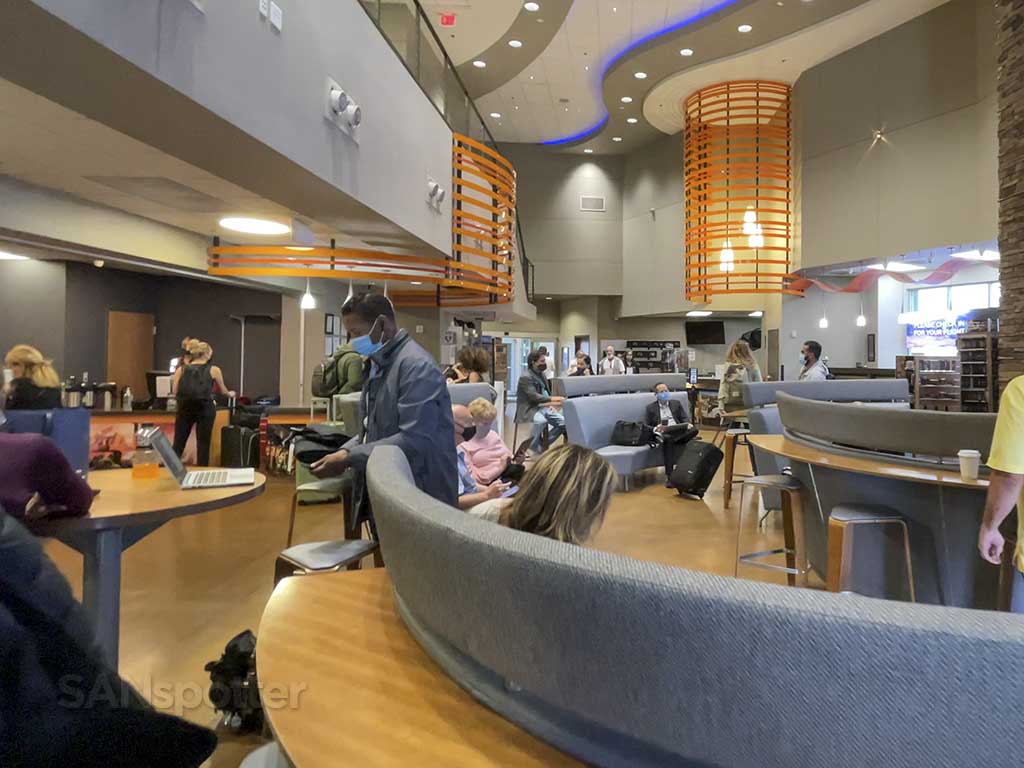 Pros and cons of JetSuiteX
I'm just going to come right out and say it: JSX isn't for everybody. Honestly, they're a bit too niche for my more traditional travel style, and I don't really see them fitting into any of my upcoming travel plans.
That's not to say that they're a bad airline. I quite enjoyed my experience, and I highly recommend them to anyone who likes the idea of a pseudo-private jet experience. Here's a list of what was good and bad about JSX IMHO:
Pros
Being able to show up at the airport 20 minutes before departure is game changing for travelers on a tight schedule.
The smaller terminals that JSX flies out of are a quiet and refreshing change of pace from a normal airport terminal.
There are no security checks to fly on JSX. Simply show up, check on at the front counter, and board the plane. It's that easy.
The smaller aircraft that JSX uses makes boarding and deplaning times quick and easy.
JSX is a better option than Southwest Airlines Business Select (which is an option on the SAN-LAS route). You'll get more legroom, free food, and a much better ground experience.
Cons
Figuring out the logistics of ground transportation to and from the terminals that JSX uses can be a bit of a bother. For example, I needed to get a rental car after arriving in Las Vegas, and the only way to do that from the JSX terminal was to call an Uber (an additional cost out of my pocket).
JSX aircraft interiors are not as plush as a business jet. It's basically just like any other airline interior.
Along the same lines, the seats aren't any more comfortable than a domestic / business class seat on any other airline. JSX seats are standard airline seats with some fancy coverings. That's it.
If it wasn't for the added legroom, it's basically the same as flying on an American Eagle E145 (which sucks *** by the way).
The interior of the aircraft that I was on was dirty. The menus were sticky, And the wood grain laminate on the tray table with chipping off. Hardly what I'd call a premium "private jet" experience.
The lack of a robust flight schedule may be inconvenient for some travelers. JSX is going to have a hard time going up against other airlines who have the resources to offer multiple flights a day on competing routes.