Southwest Airlines Business Select isn't for everyone. Some might find the added benefits to be totally worth it, while others will think it's a complete waste of money. Personally, I land somewhere in the middle.
The biggest problem I have with Business Select is that I'll be sitting in the exact same style of seat as everyone else. There are no comfort upgrades with a Business Select ticket, and for me, that's a problem on longer flights.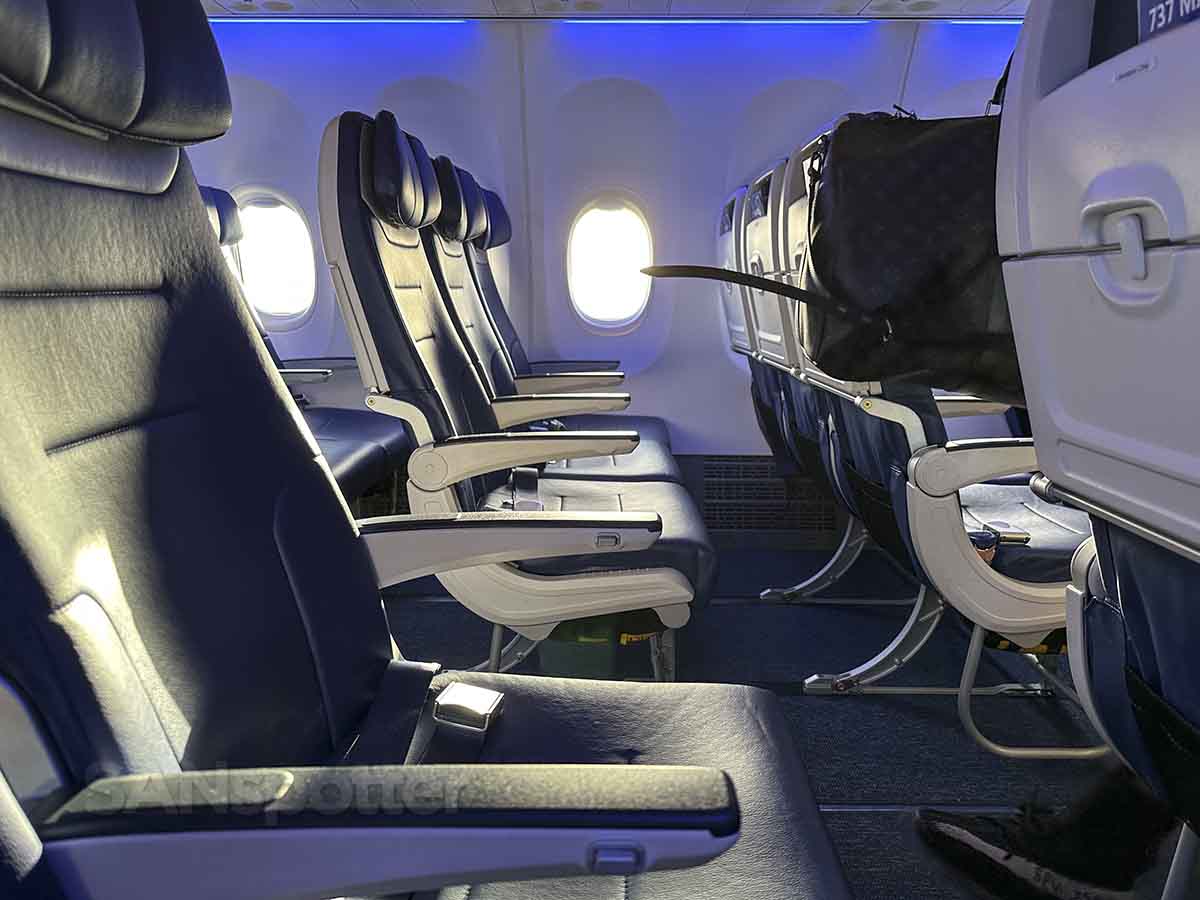 Pros and cons of Southwest Airlines Business Select
The easiest way to explain the benefits and drawbacks of Business Select is to list out all the pros and cons. Which, if I'm being honest, is really easy considering there are quite a few of each:
Pros
It's affordable! Getting the opportunity to be one of the first ones on the airplane (and then getting free drinks when you're there) is something that many business travelers pay thousands of dollars for other airlines. On Southwest, it's usually not that far out of reach.
Everybody values perks differently, but to me, the most beneficial perk of Southwest Business Select is the ability to be one of the first passengers onboard. Since there is no assigned seating on Southwest Airlines, it's first come first serve. Your chances of getting the exact seat that you want without paying for Business Select is slim to none.
Being one of the first to board means that you'll get first dibs on nabbing a seat in the exit row (which features more leg room).
You'll get priority security lane access.
Did I mention the free drinks thing yet?
The bonus points you'll earn for flying Business Select is generous (assuming that you fly Southwest Airlines often). At the time of this writing, Business Select travelers earn 12 Rapid Rewards points for every dollar that they spend. And with no blackout dates on award redemptions, it's a nice perk.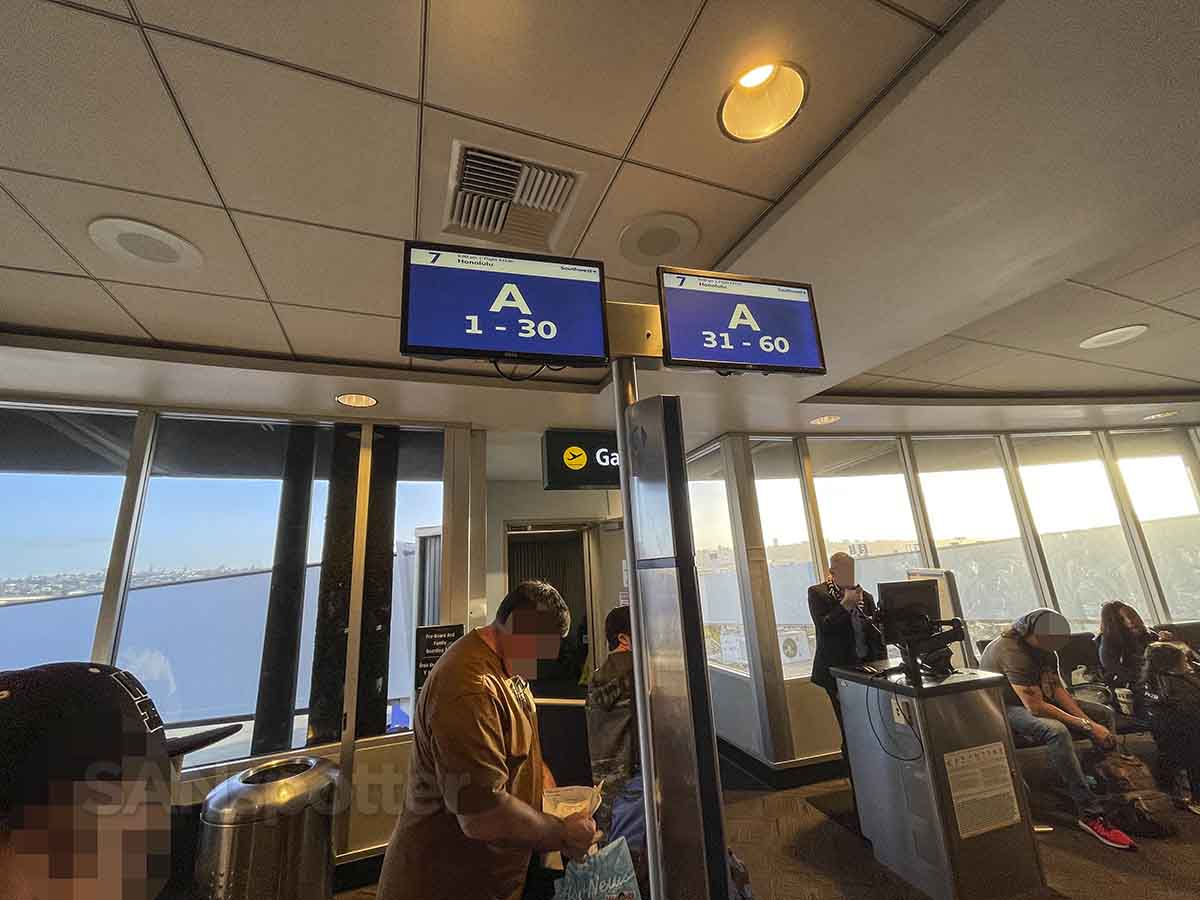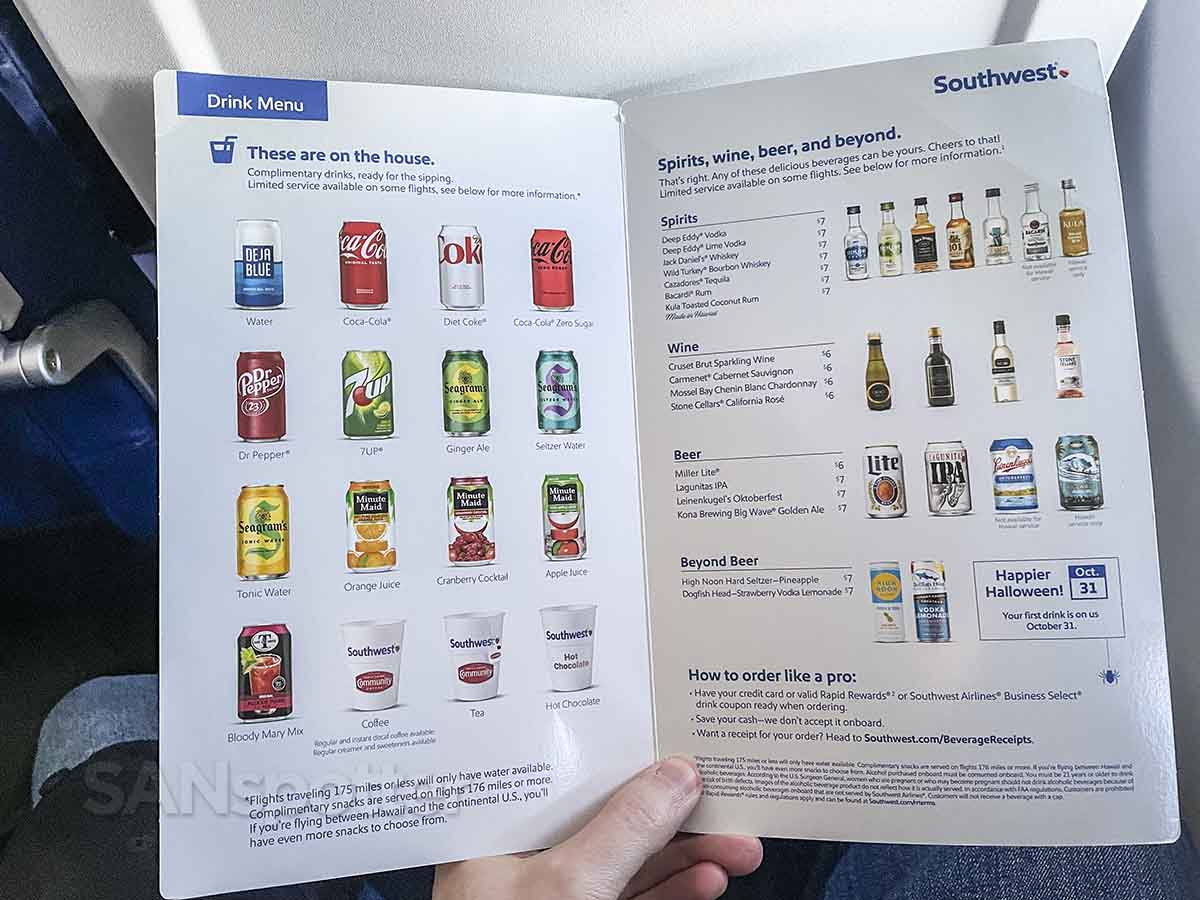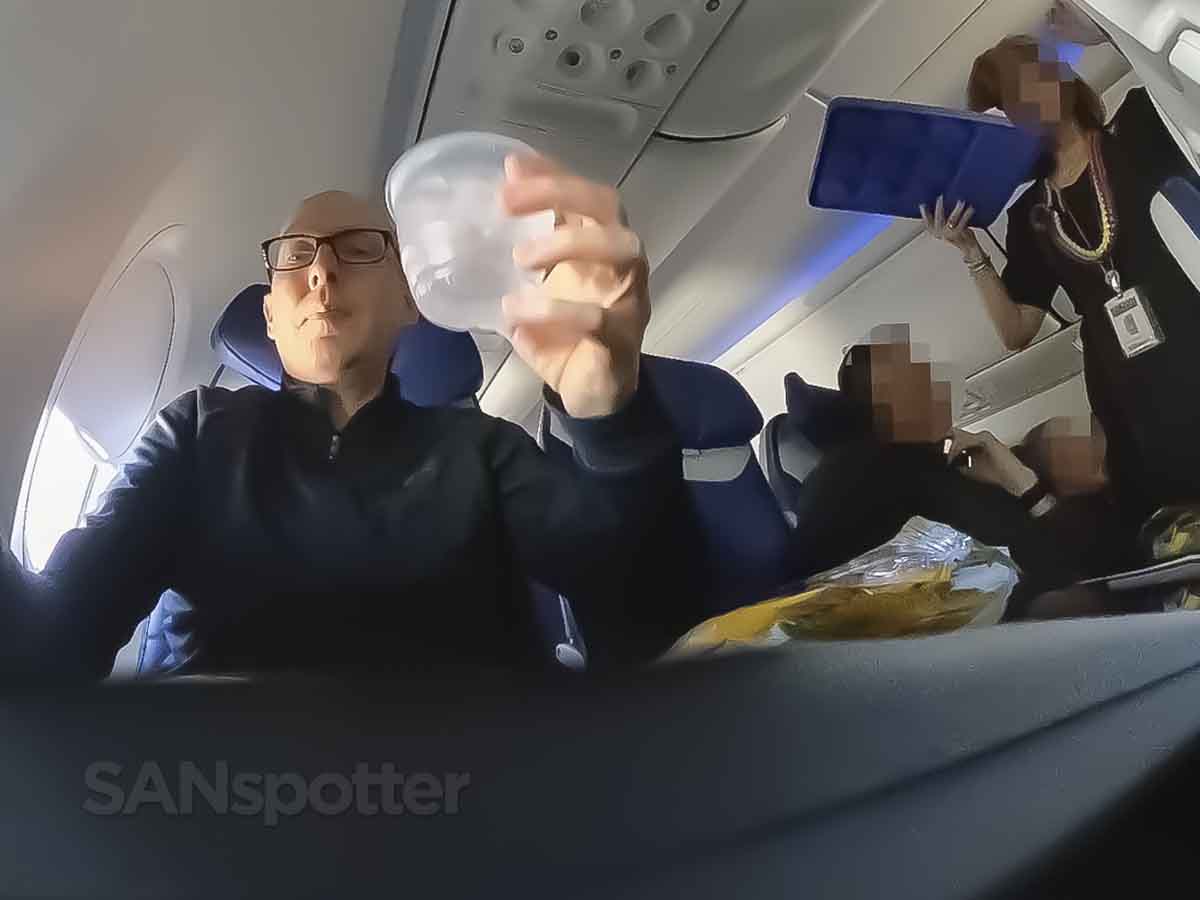 Cons
There are no dedicated business class seats on any Southwest Airlines aircraft. It's all economy class, so you're not going to get a big and spacious seat by choosing Business Select.
There are no substantial food offerings on Southwest Airlines (not even for hoity-toity Business Select passengers). Yes, they do serve complimentary snack mix on most flights, but don't expect anything more than a small bag of snack mix.
You know that free drink thing that I keep mentioning? Well, it isn't as generous as it sounds. You only get one free drink coupon, meaning that if you want to get lit, you're gonna have to pay extra for it.
As you saw in my JetSuiteX review, they might be a better option (if available on the route you're flying). JSX offers more legroom and complimentary drinks and snacks for the same price – along with the perk of flying out of a private jet terminal!
The lack of video screens is worth noting, especially since many other US airlines offer them in their 737 seats (my Delta Air Lines 737-800 review is a good example of an airline offering better amenities for the same cost as Southwest).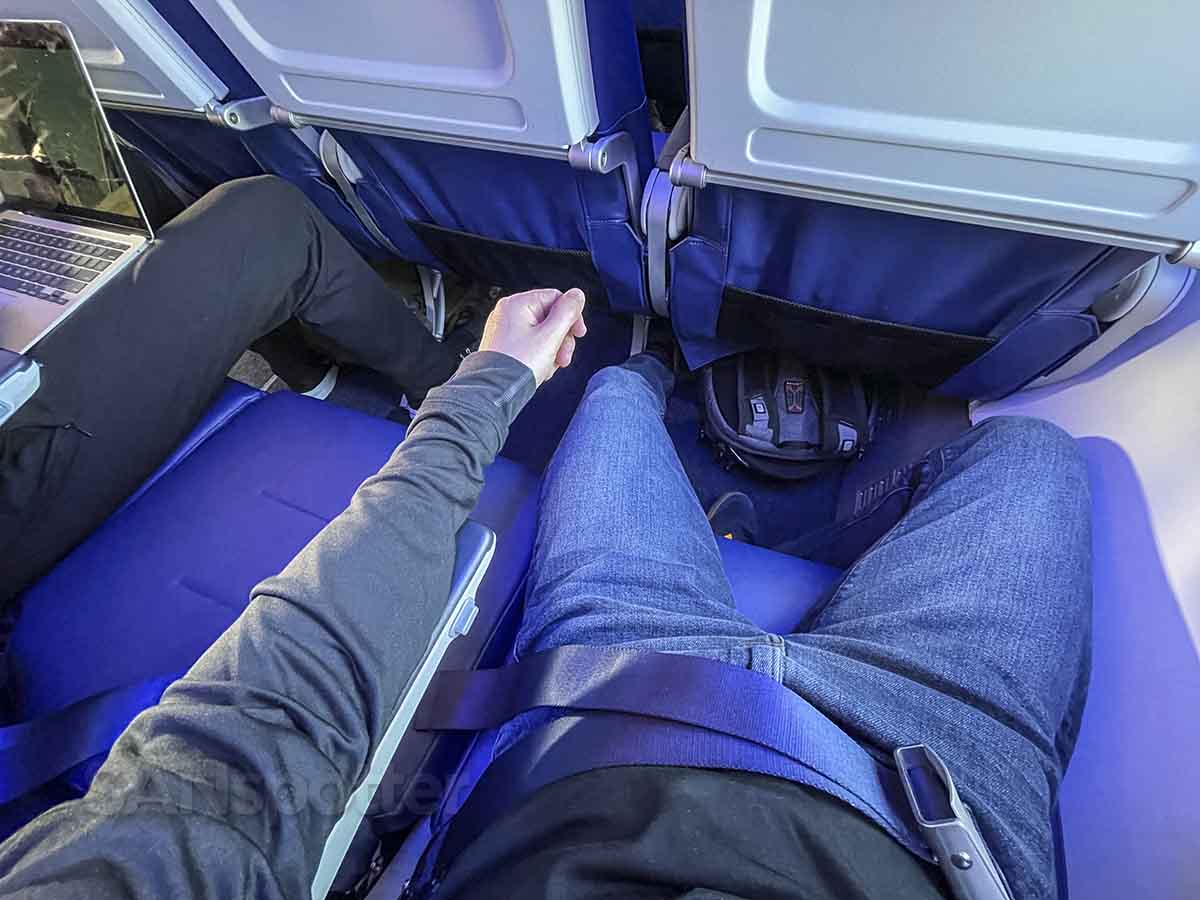 Three good reasons why you should choose Business Select
I'm not totally against paying more for an airline ticket to get a better experience. There are three specific instances where I consider it worth it to pay for the Business Select upgrade:
1. You'll get a better seat (in a better location, I mean)
I absolutely loathe the Southwest Airlines open seating policy. However, paying for Business Select as a way to alleviate this inconvenience (slightly), as it puts you into the "A" boarding group. This is the first group to board the plane, so you'll have a much better selection of seats once you step onboard. You'll even have a better shot at getting a more spacious exit row seat!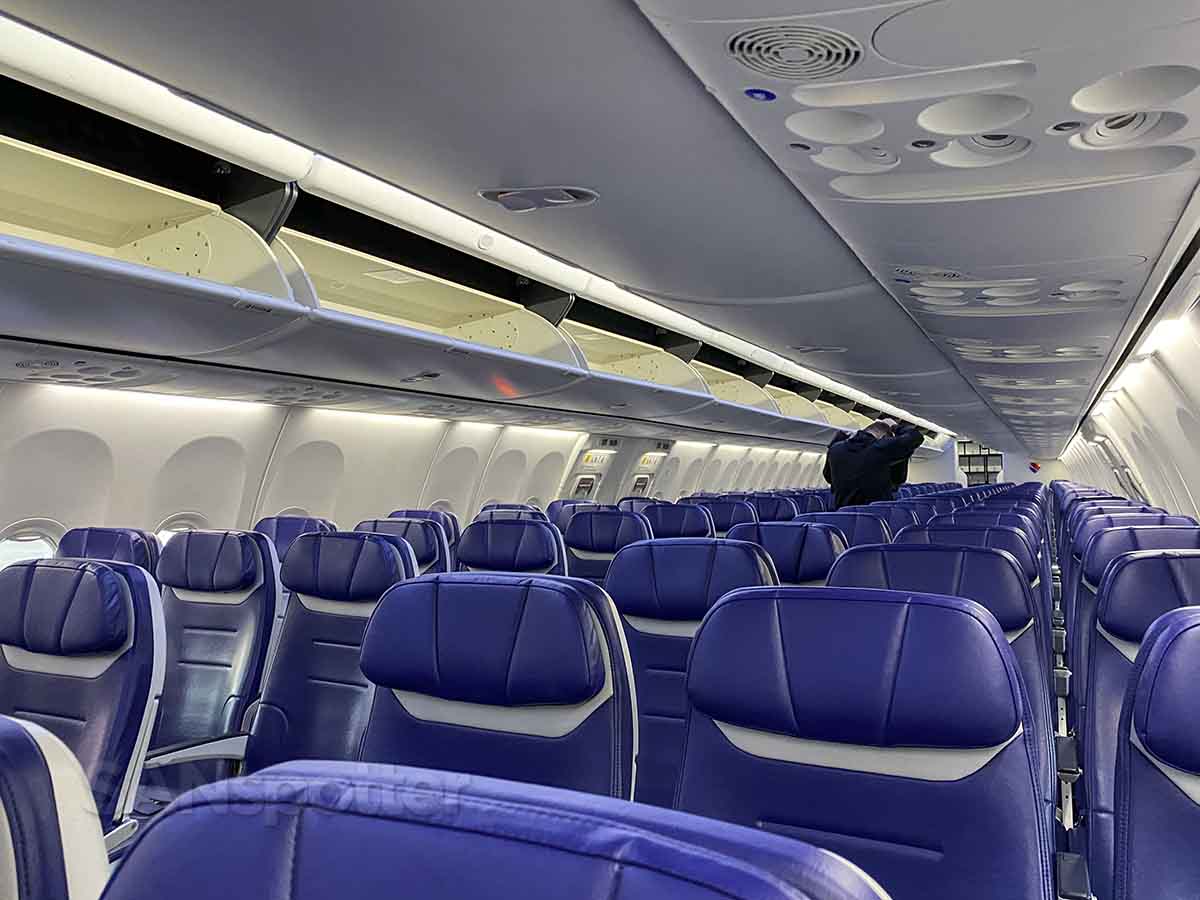 2. You'll get more Rapid Rewards points
The Southwest Airlines frequent flyer program (Rapid Rewards) is pretty good in my opinion. It's worth joining if you fly a lot domestically, as I have always found it relatively easy to redeem points for flights. Getting 12 bonus points for every dollar spent by flying Business Select is a nice little perk in my opinion.
3. The premium drinks are free
If not having to pay for alcohol on a flight is what you live for, then yes – it's worth it. Remember though: you're only going to get one. You'll have to pay out of pocket for any additional drinks after that.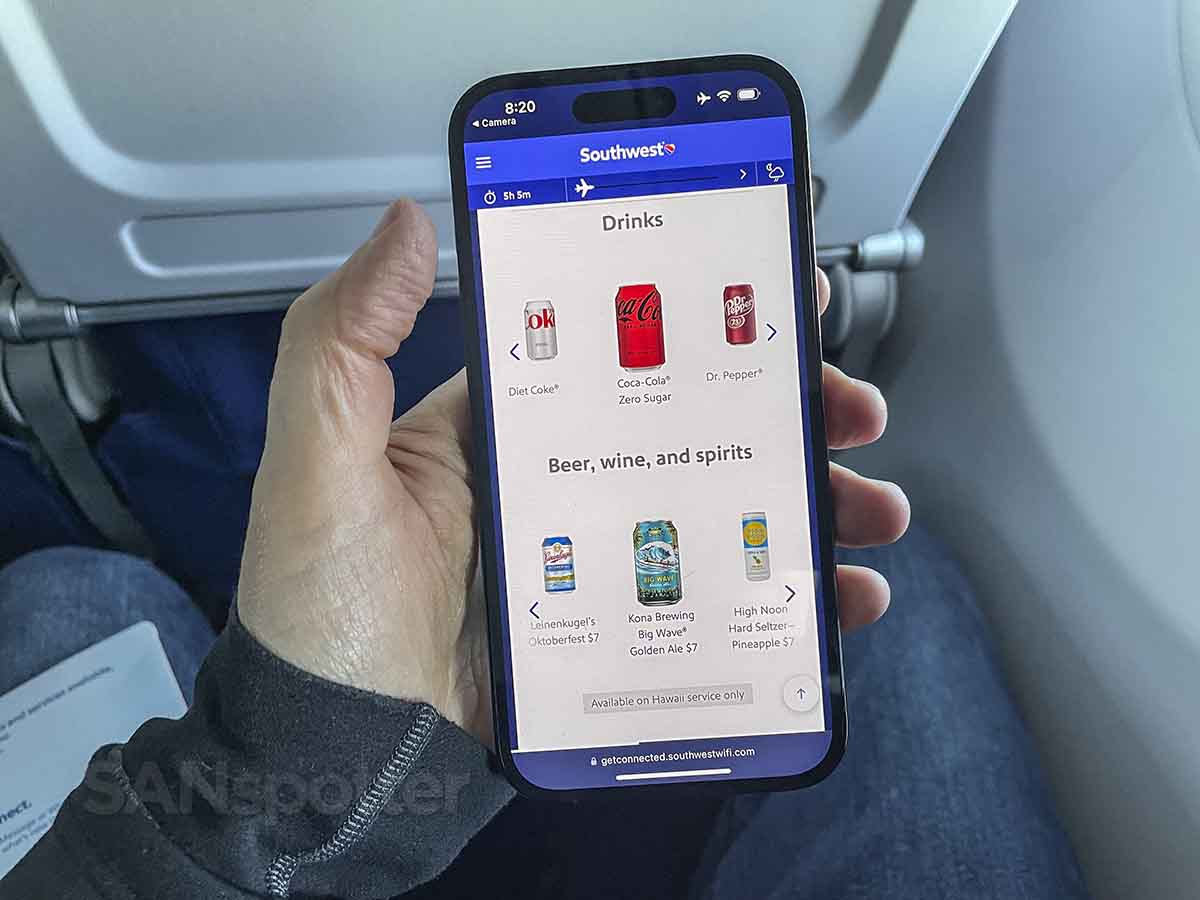 Two good reasons why you shouldn't choose Business Select
Honestly, I don't think that Business Select is all that worth it for shorter flights. If the cost savings is significant, I'm perfectly happy to save as much money as I can and go with the cheapest option instead. Here are two specific reasons why:
1. You still might not be able to sit where you want
Yes, paying for Business Select will put you into the first boarding group. However, that doesn't necessarily mean you're going to be first on the plane. There are two ways in which many people can still get ahead of you – even though you paid more money for the privilege to board first:
Families traveling with children (and those needing extra time to board) have priority over the "A" boarding group. RIP to your chances of getting a good place to sit if there are a lot of people pre-boarding on your flight.
If you don't check in the minute that online check-in opens, you're fairly likely going to be put at the end of the "A" boarding group (which can be up to 30 people long). You need to be Johnny-on-the-spot when it comes to the check in process!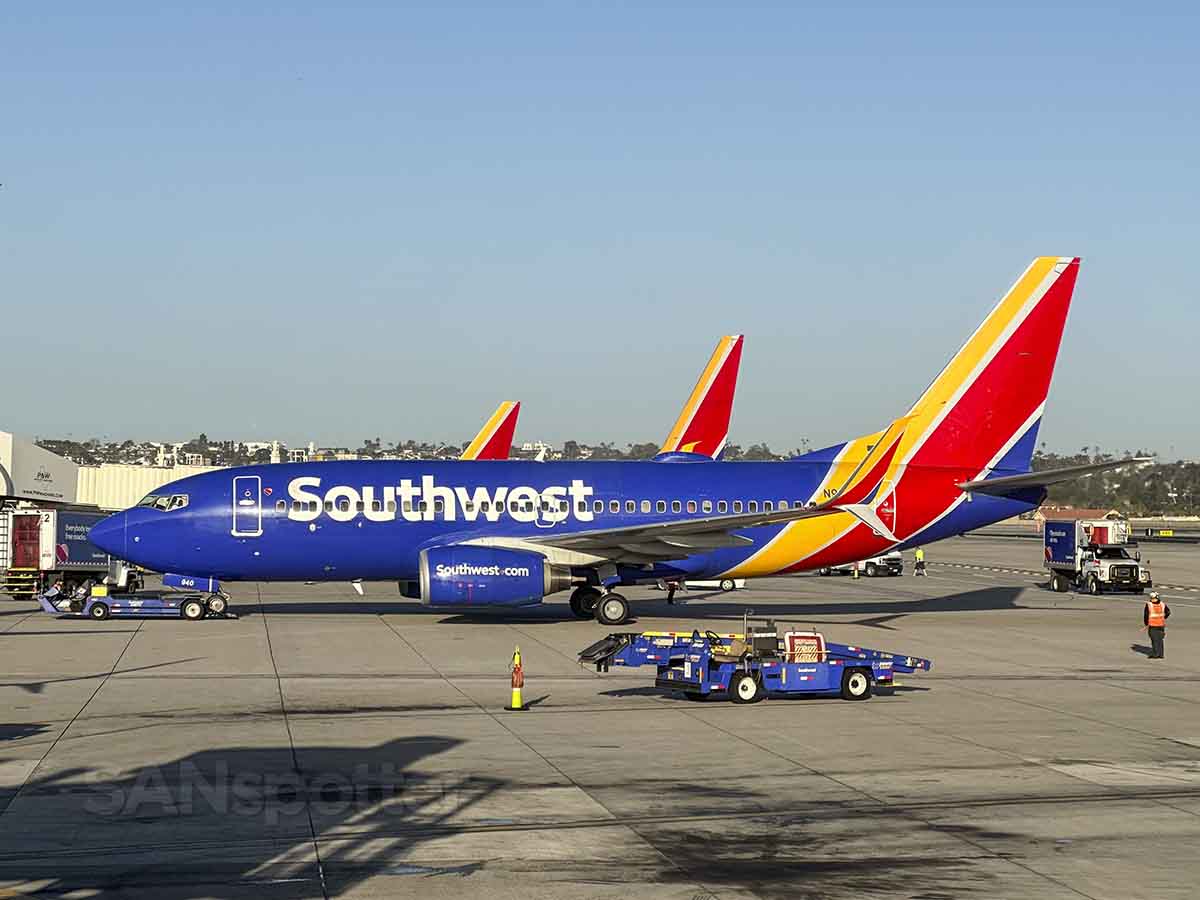 2. It's the same dang seat
I could justify flying Business Select on Southwest more often if it guaranteed a seat with more legroom. Unfortunately, that's not the case since every seat on every Southwest aircraft is the same. Even if you're one of the first to board (and you manage to nab a pretty good seat), it's still going to be a tight and somewhat cramped experience. Come on man!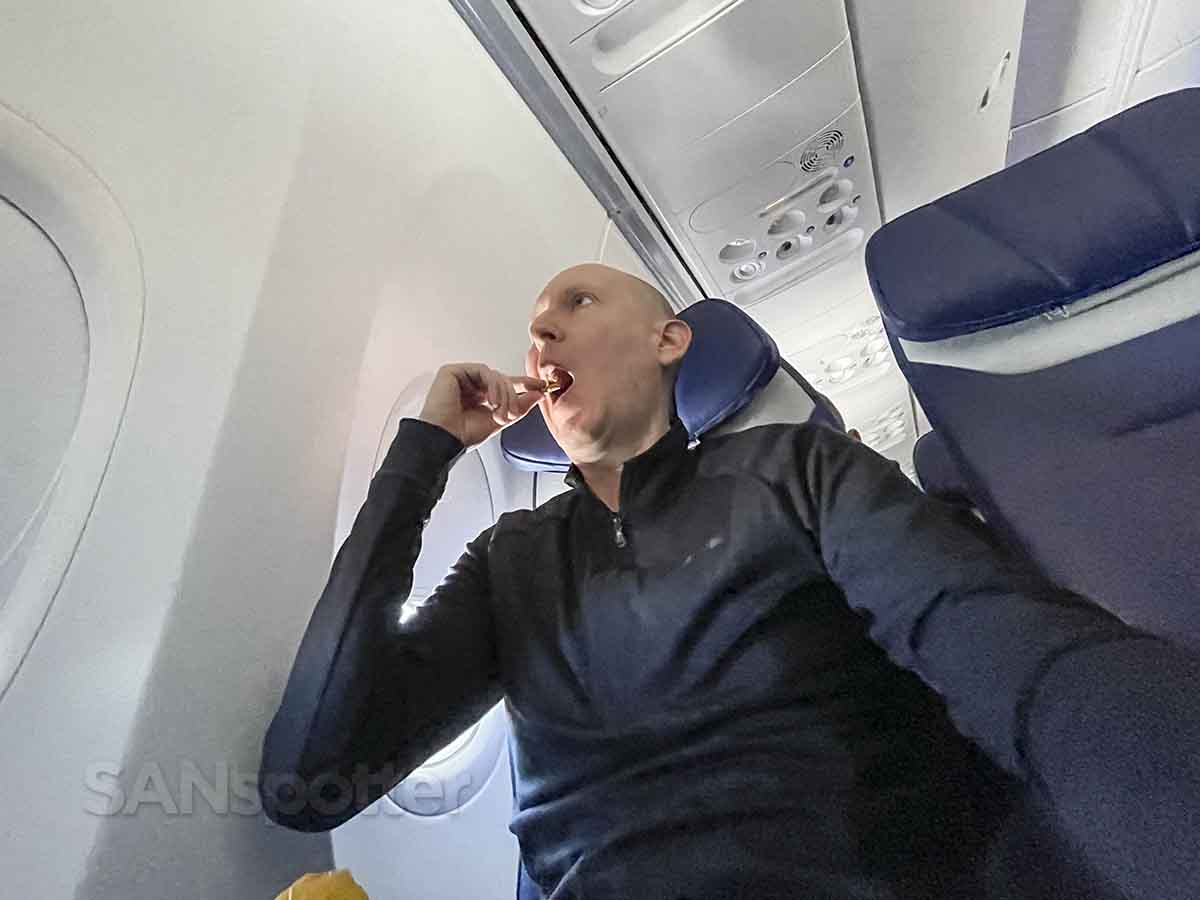 A few final thoughts
On one hand Business Select is a lot cheaper than paying for business class on nearly any other domestic US airline. On the other hand, you get far less for your money.
That said, if all you're looking for is a seat with a little extra leg room, you might want to consider other low-cost airlines instead:
As you saw in my Breeze Airways A220-300 "Nicest" Seat review, they offer a far superior seat with more legroom for the same (often cheaper) price. The only caveat is that Breeze Airways operates to far fewer cities than Southwest does.
An Avelo Airlines Extra Legroom seat is far more spacious than any Southwest Airlines seat. But again, the Avelo route network is a bit thin compared to Southwest at the time of this writing.
A Spirit Airlines Big Front Seat is far more common, and leaps and bounds better than anything that Southwest offers.