After being grounded last March due to the global COVID-19 pandemic, there were all kinds of questions about which airline (and route) I would fly once things got better. Well, things still haven't gotten better at the time of this writing, but it turns out that Southwest Airlines Business Select from San Diego to Phoenix was how I got back into the game.
Don't get excited though. It was just a 45 minute flight with abbreviated service due to strict social distancing regulations. And it's not like I'm going to be flying all the time again either. This was simply one segment of a round trip up to San Francisco (and back) all in the same day. I've got no future travel planned at the moment.
But hey – it's been a while since I've last flown Southwest Airlines. And in my opinion, there was better way to get reacquainted with them than to choose the baller "Business Select" option.
WN2440
San Diego, CA (SAN) – Phoenix, AZ (PHX)
Wednesday, October 28, 2020
Aircraft: 737-8H4
Registration: N8551Q
Duration: 1 hour 6 minutes
Seat: 7A (Business Select)

The video
Although the purpose of this trip was for reasons other than making airline review videos, that didn't stop me from recording the s*** out of this flight. Despite how many times I've flown Southwest in the past, I've never actually made a video about the experience. I've got it admit – it was fun!
To be honest, this video was more about documenting my return to the skies that it was about a proper Southwest Airlines Business Select review. I didn't care that I was flying to Phoenix, nor that I was flying a "mini" version of business class or anything. It was all about the joy (and satisfaction) of ending eight months of being grounded.
Can you guess where the music in this video came from? If you guessed Epidemic Sound, you're a pretty smart cookie. Be sure to read my full Epidemic Sound review to find out exactly why I use them and nobody else.
The full video transcript of this Southwest Business Select review with tons of pics – and even bonus content!
After years of flying around the world experiencing amazing airline products such as Qatar Airways business class, QANTAS premium economy, and Asiana first class, who would've thunk that I'd be super excited to fly on a 45-minute Southwest Airlines flight from San Diego to Phoenix? Well, that's what 8 months of being grounded will do to a world traveler I guess. To say that I felt like a first time flyer is an understatement.
Arrival at the airport
My routing today had me going from San Diego to Phoenix to San Francisco and then back to San Diego. Since this was a one-day trip and I didn't need to overnight anywhere, I decided to drive to the airport myself. I even splurged on parking in the main parking lot at the airport (close to the terminal entrance). I paid dearly for this luxury, but it was totally worth it.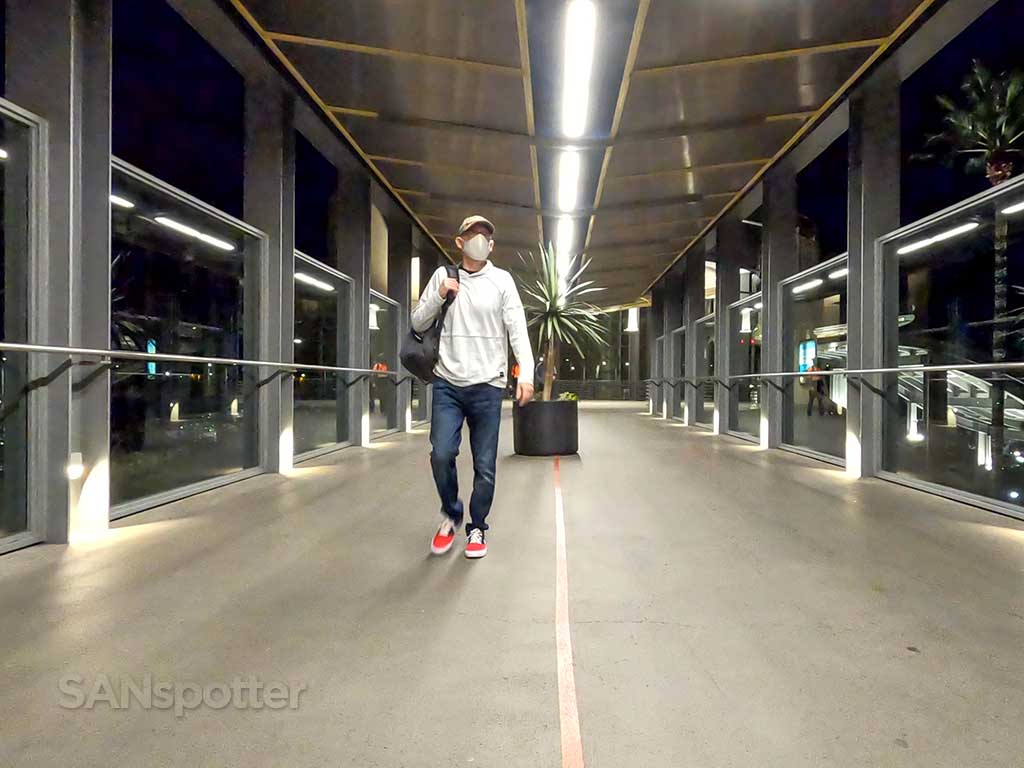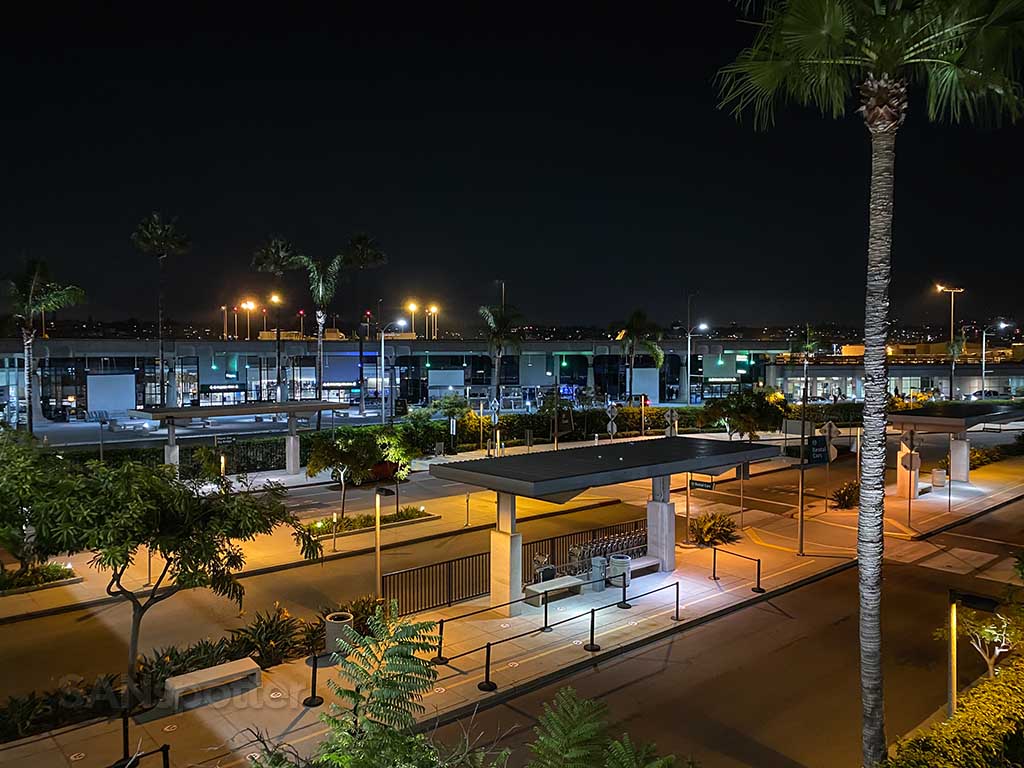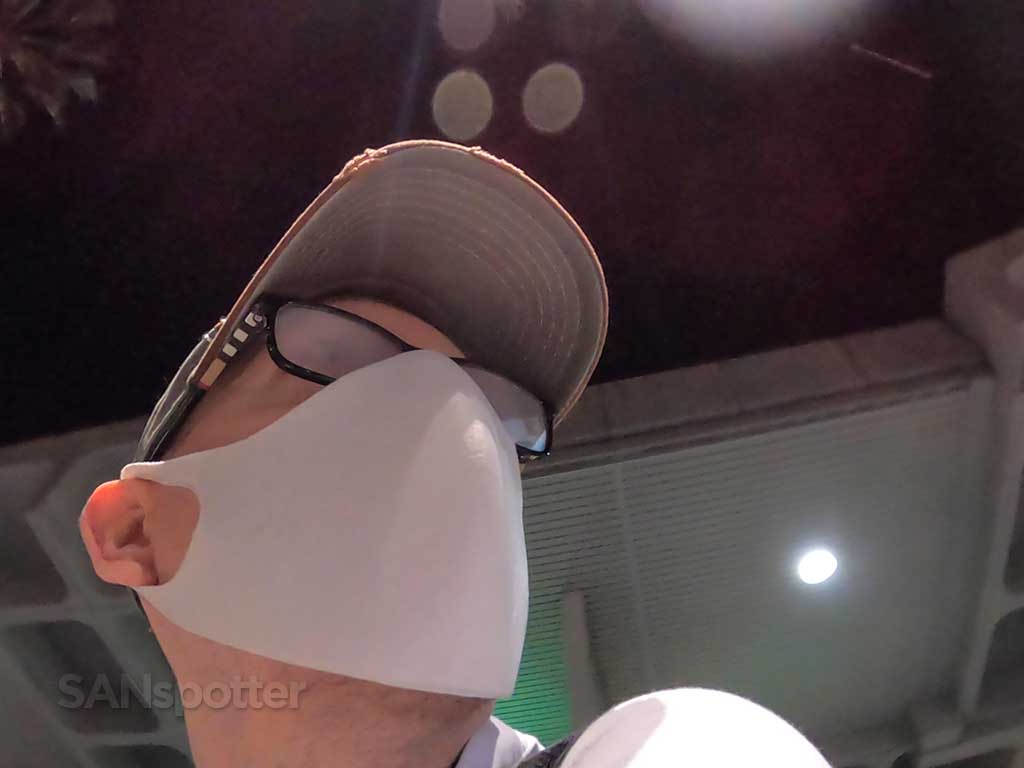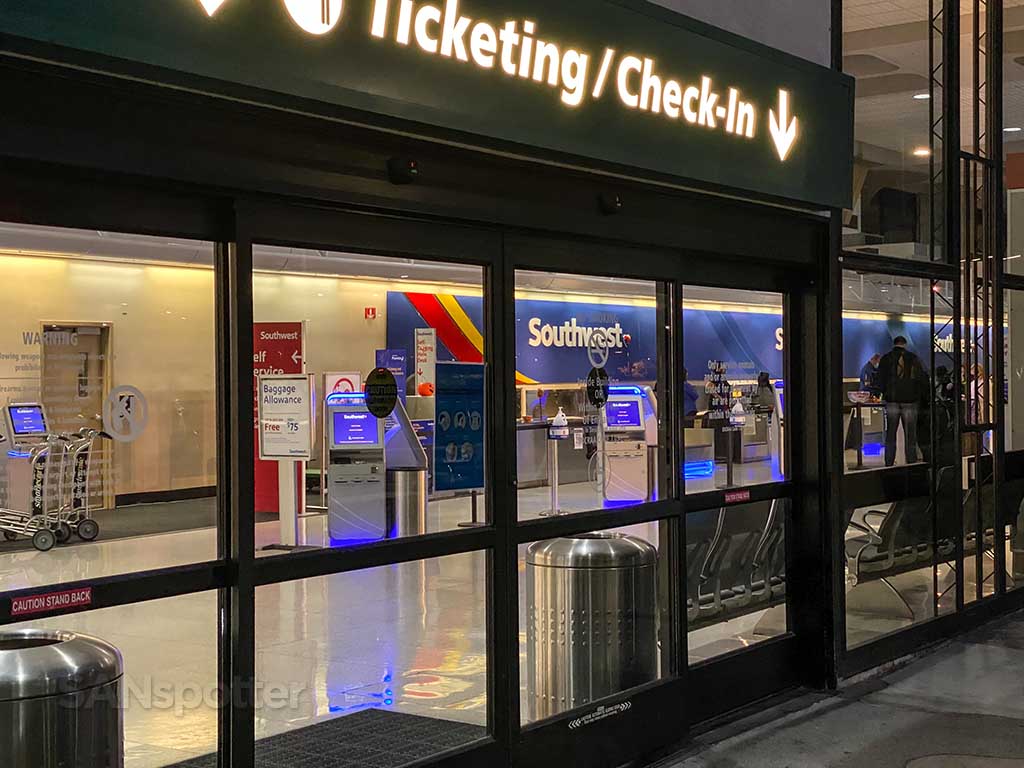 Getting reacquainted with Terminal 1 here at San Diego
I remember feeling a bit disgruntled as I was booking this itinerary, as I knew that it meant spending time in the terminal that I hate the most here at the San Diego International Airport. However, it wasn't anything like I expected it would be…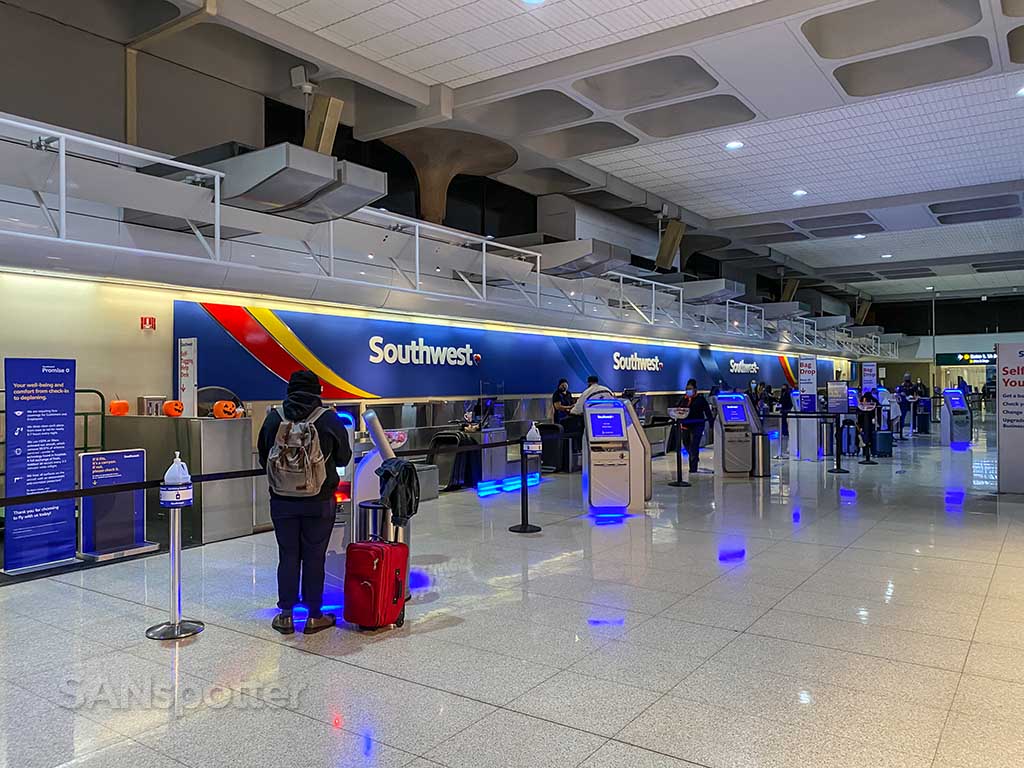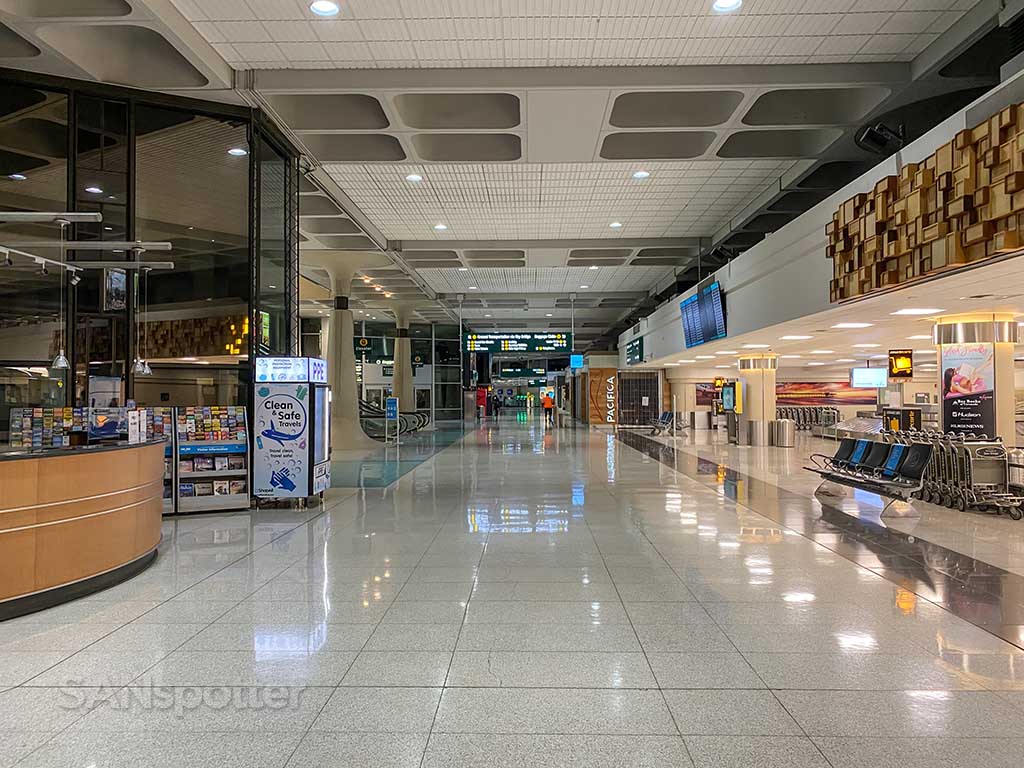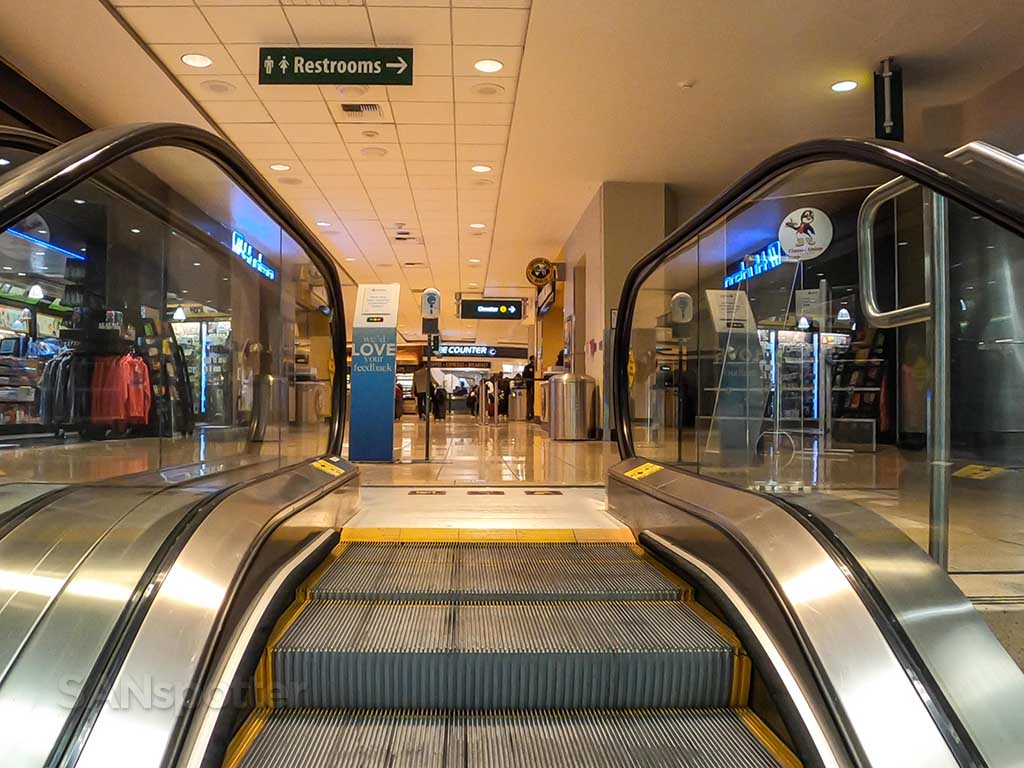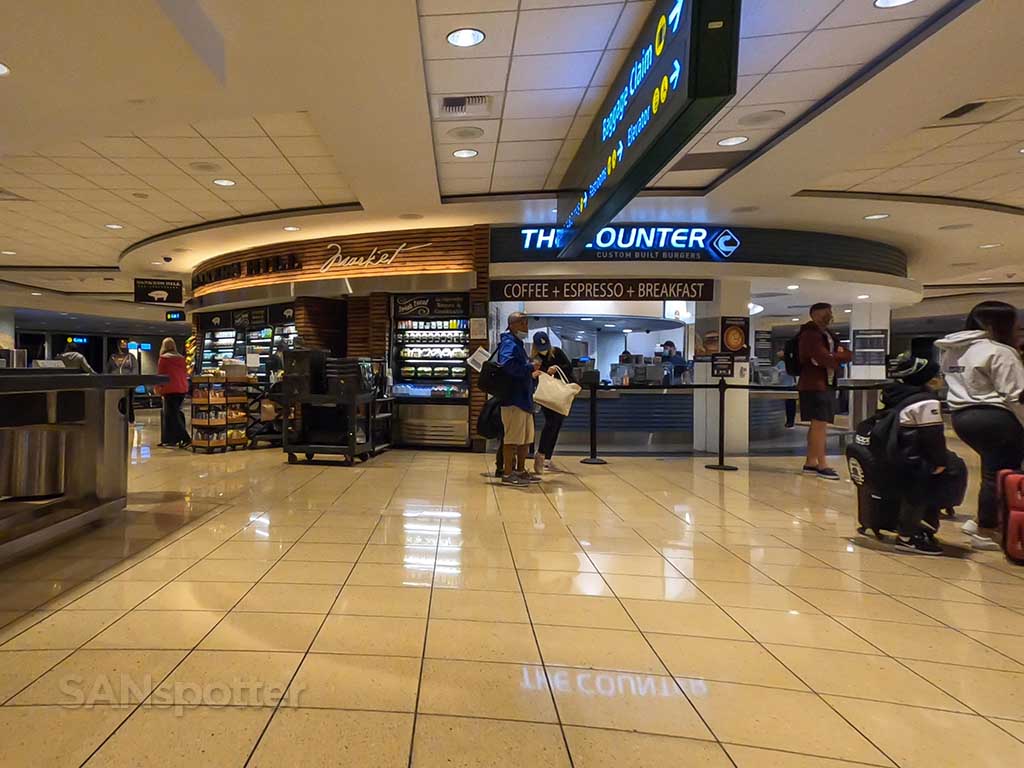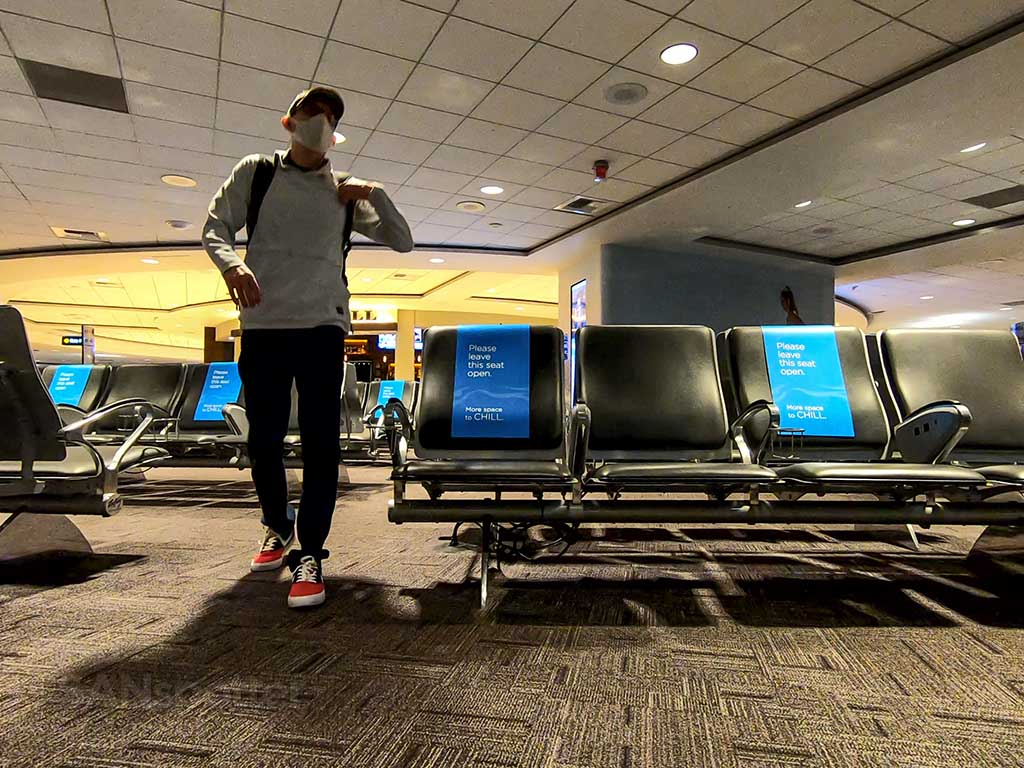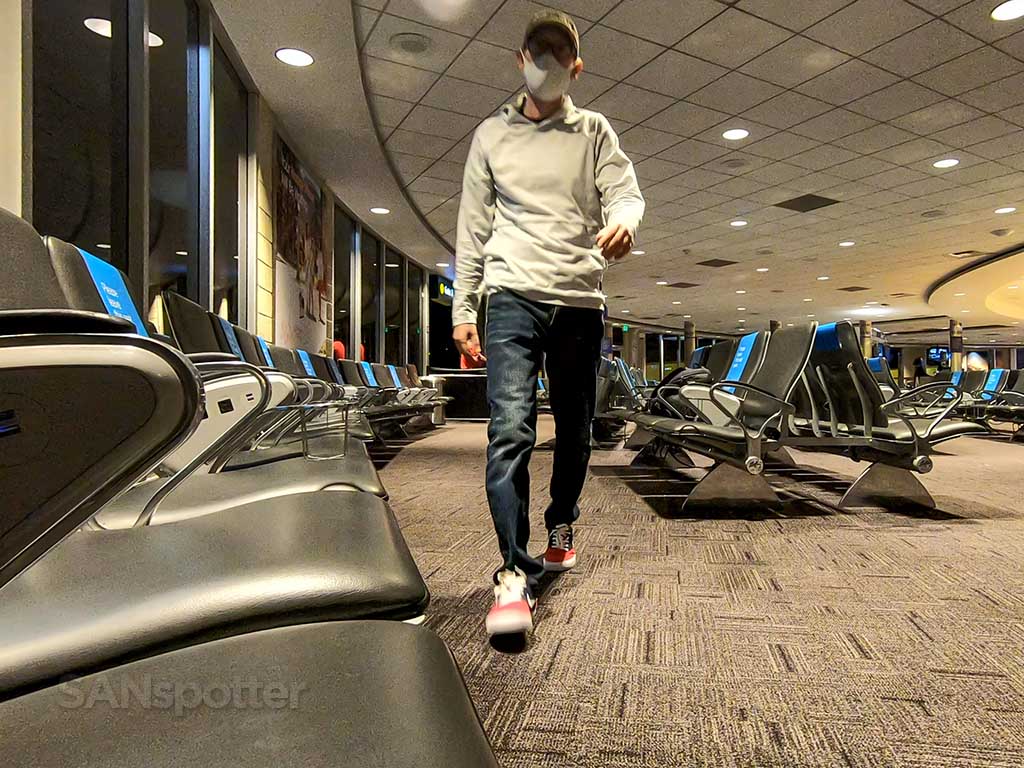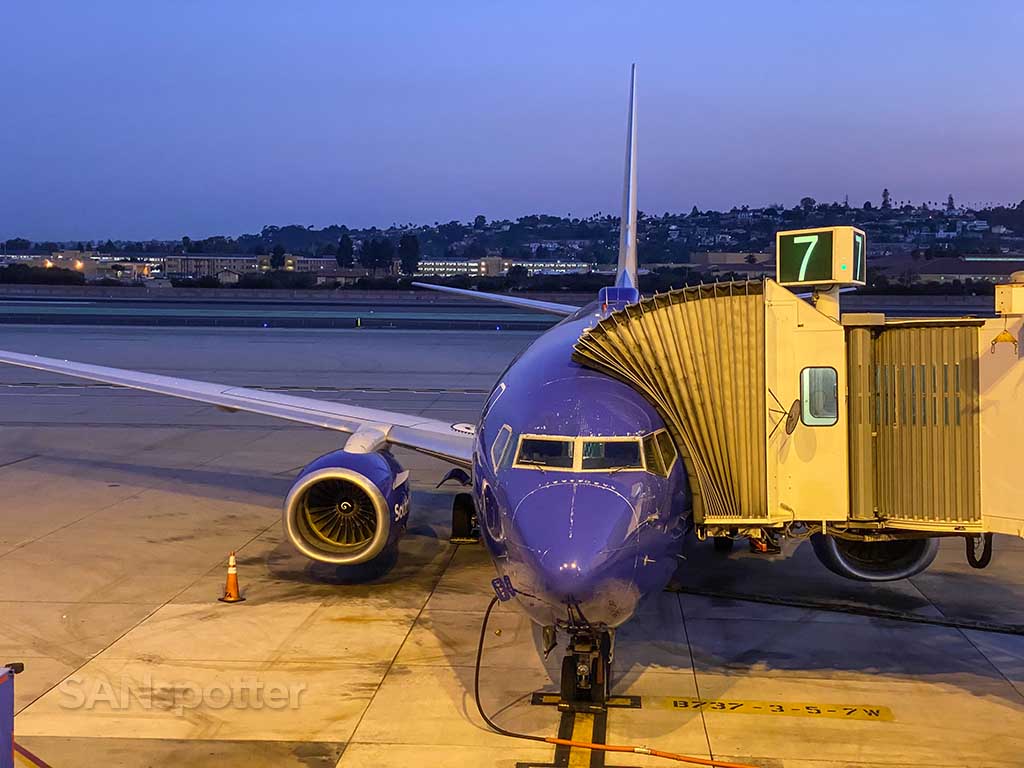 The boarding process for flight 2440 to Phoenix
One of the things that I hate most about Southwest Airlines is the boarding process. Not knowing which seat I'm going to be sitting in until I get on the plane extremely nerve-racking, and I was quickly reminded of this during the boarding process.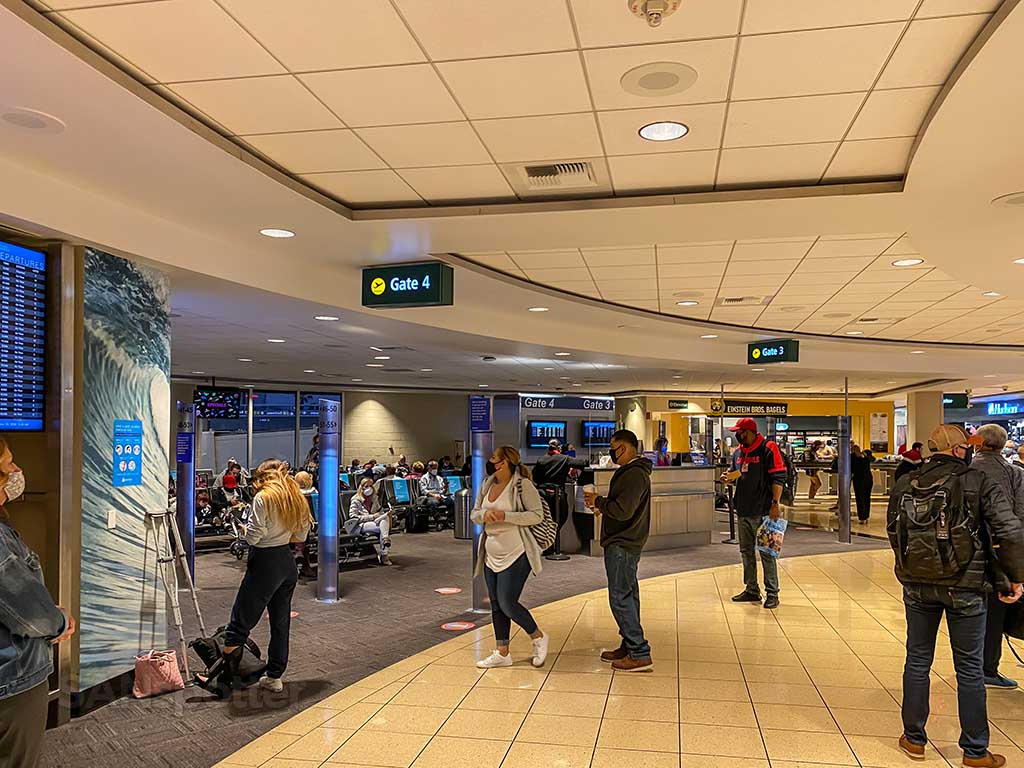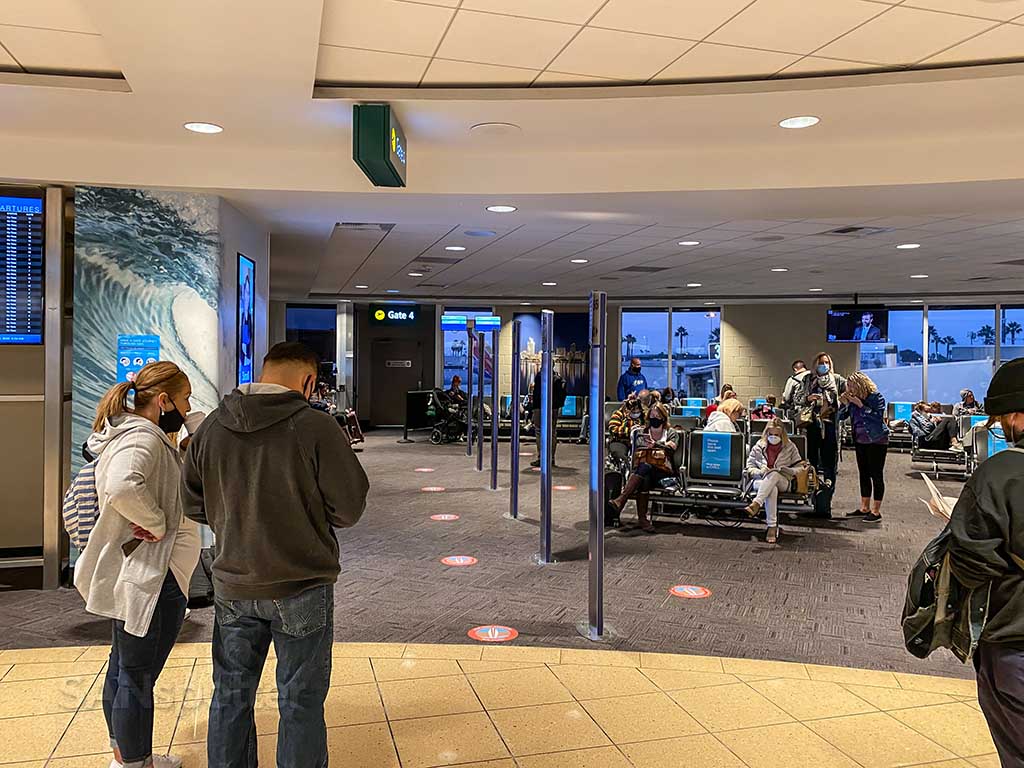 I'm flying Business Select today, which is just a fancy pants way of saying that I get to be one of the first passengers on the plane. And on Southwest Airlines, that's very important because there's no assigned seating.
It's first come first serve, and there ain't no way I'm gonna let someone steal my favorite window seat just ahead of the wing.
My first impressions of the all new Southwest Airlines interior of the Boeing 737-800
I don't follow Southwest Airlines news at all, but I knew immediately upon sitting down that I was on an aircraft which featured their newest interior. The last time I flew Southwest Airlines was on a 737-700 from Las Vegas to San Diego. The interior of that airplane was nothing like this one.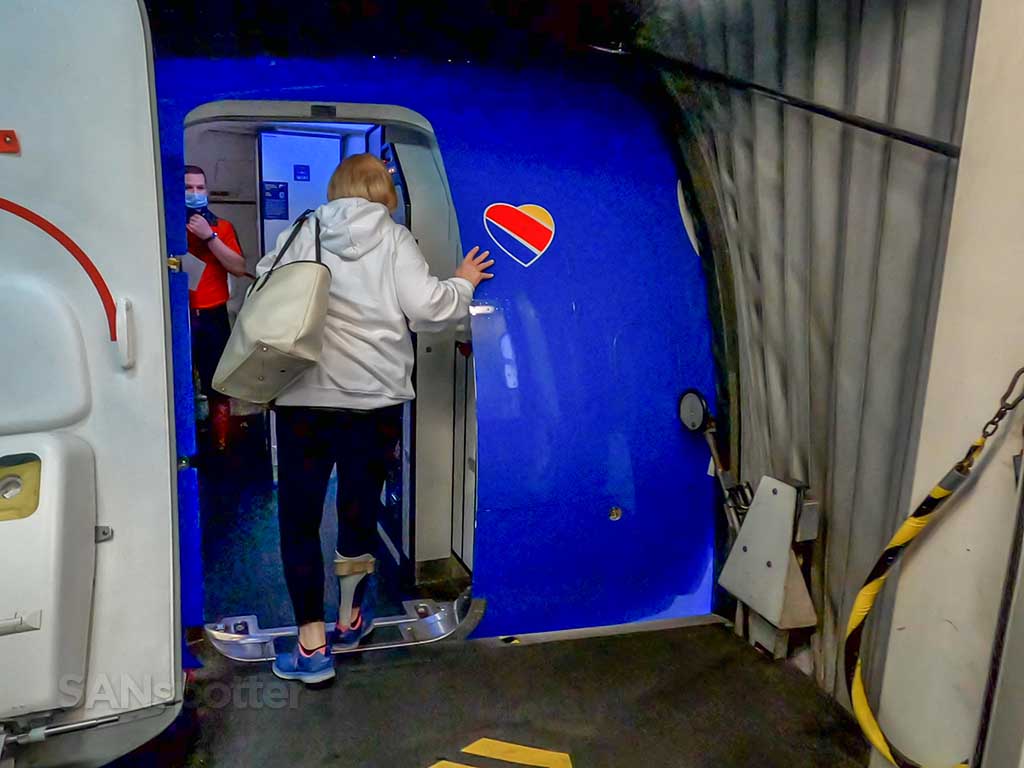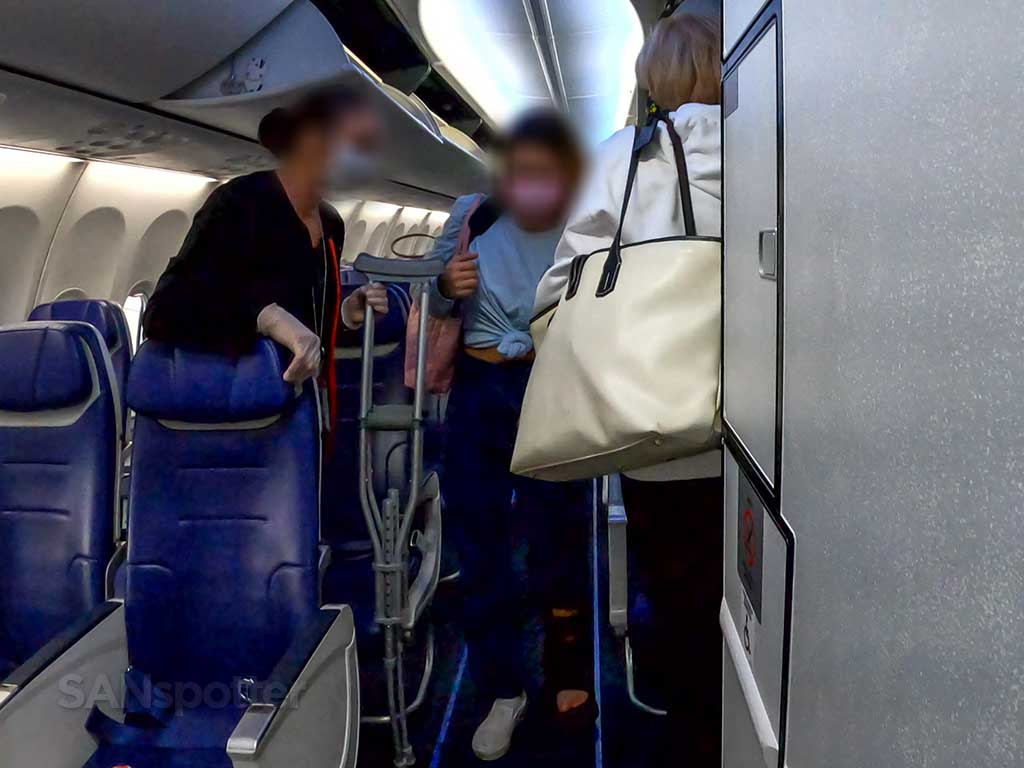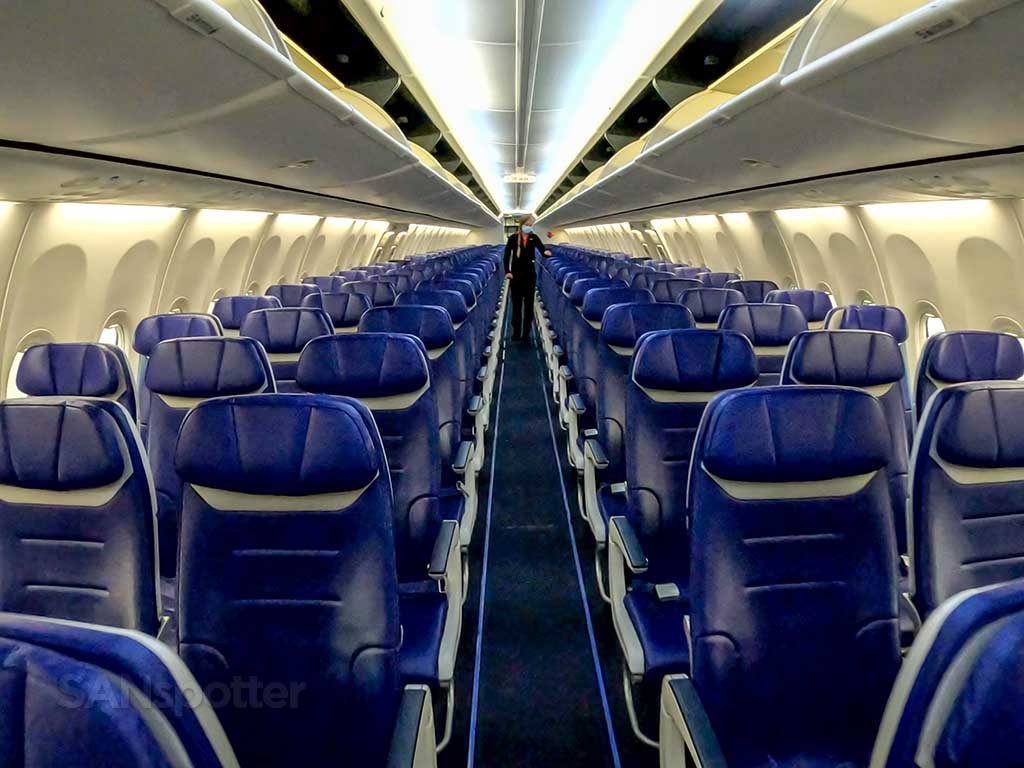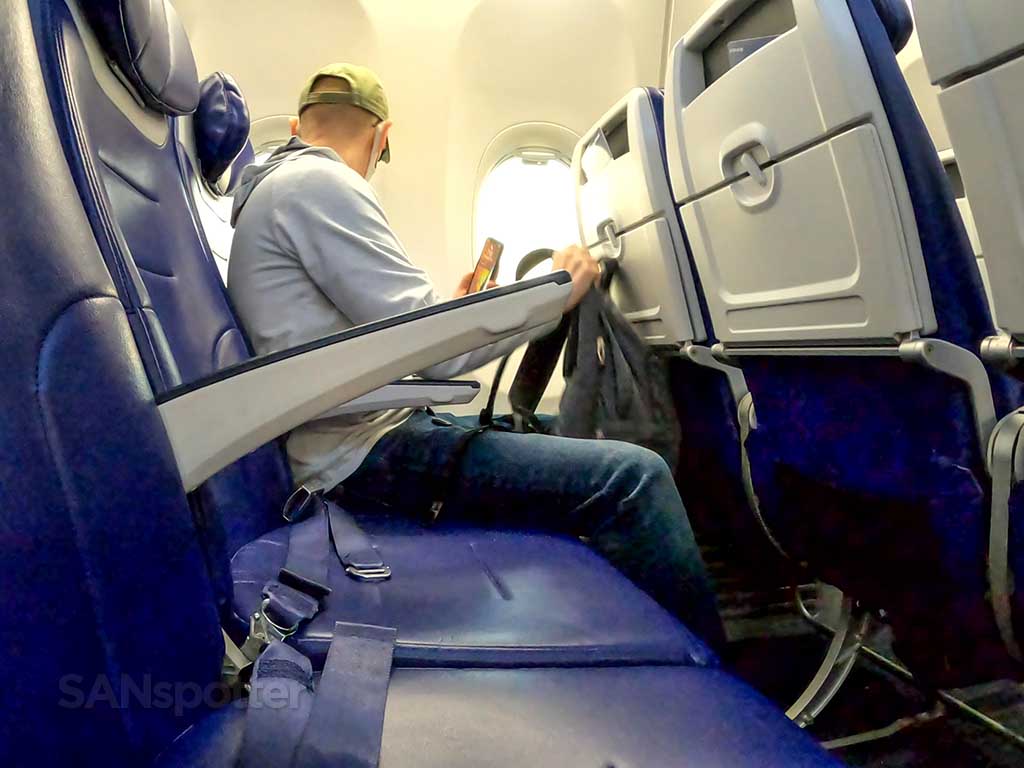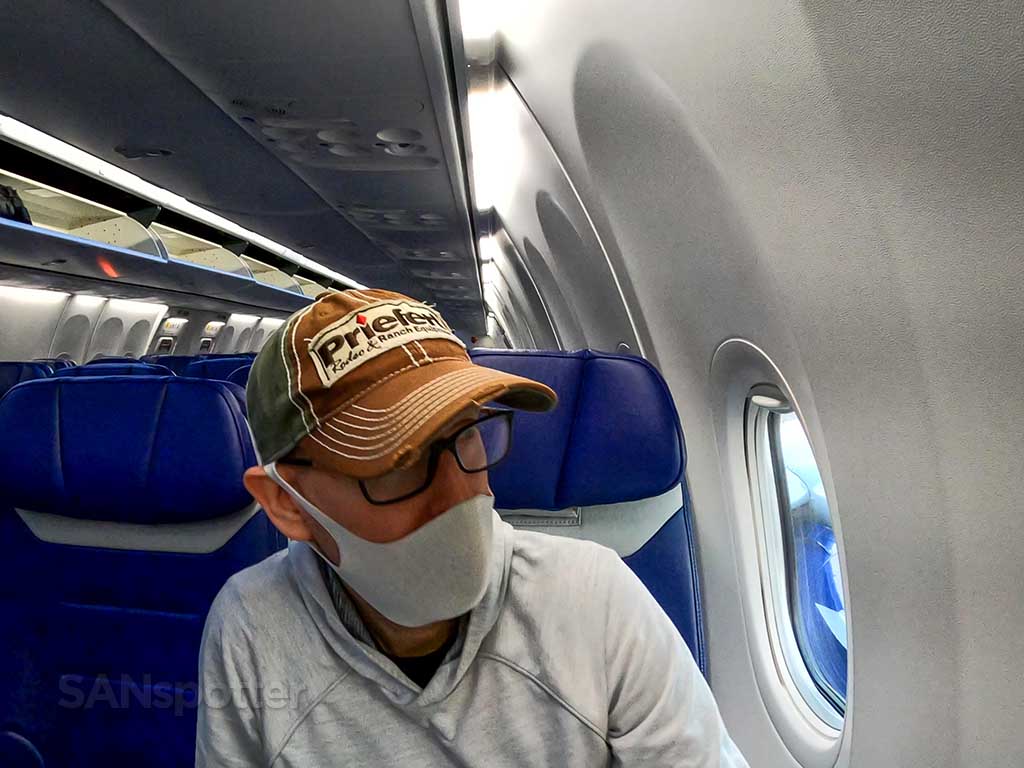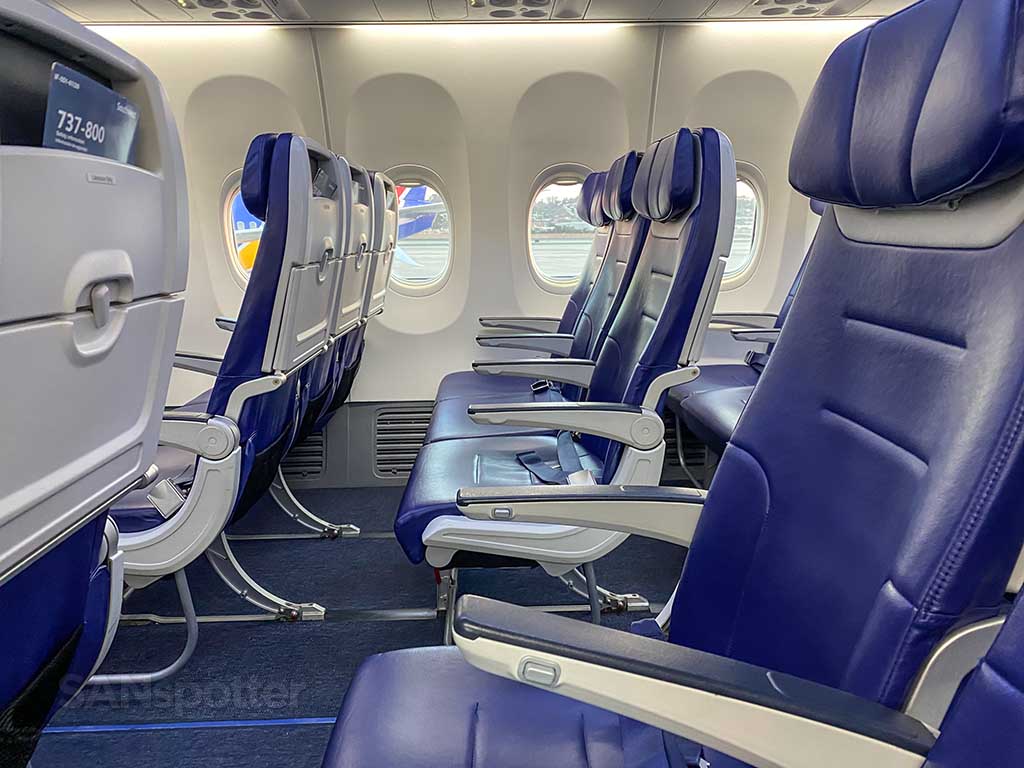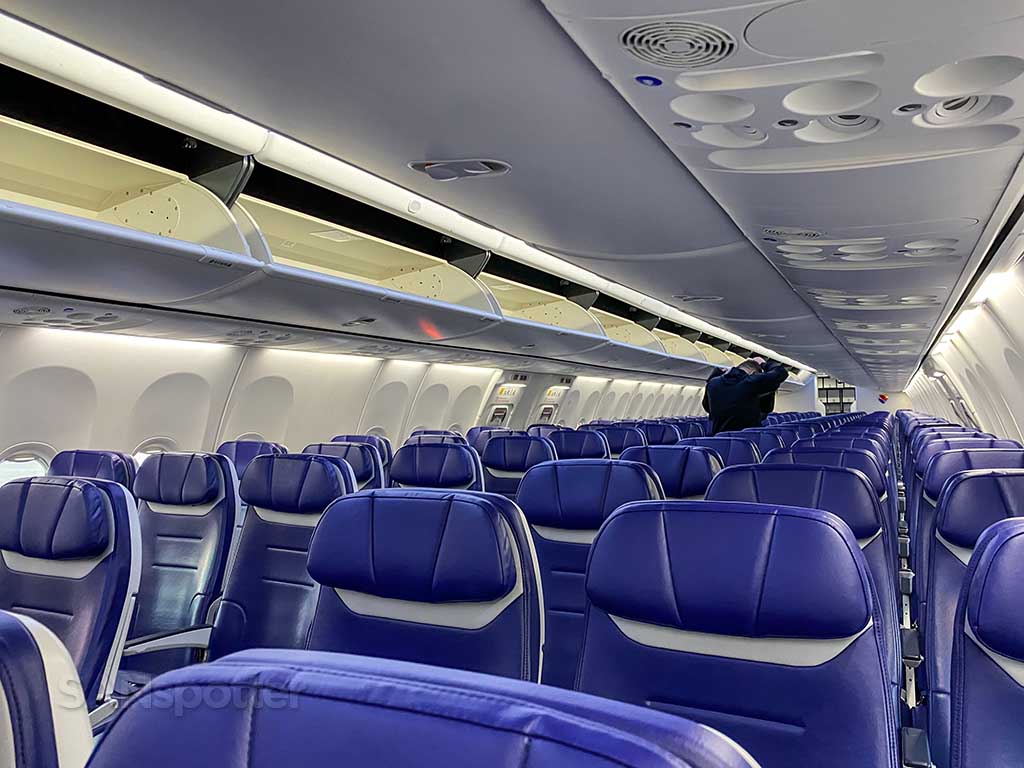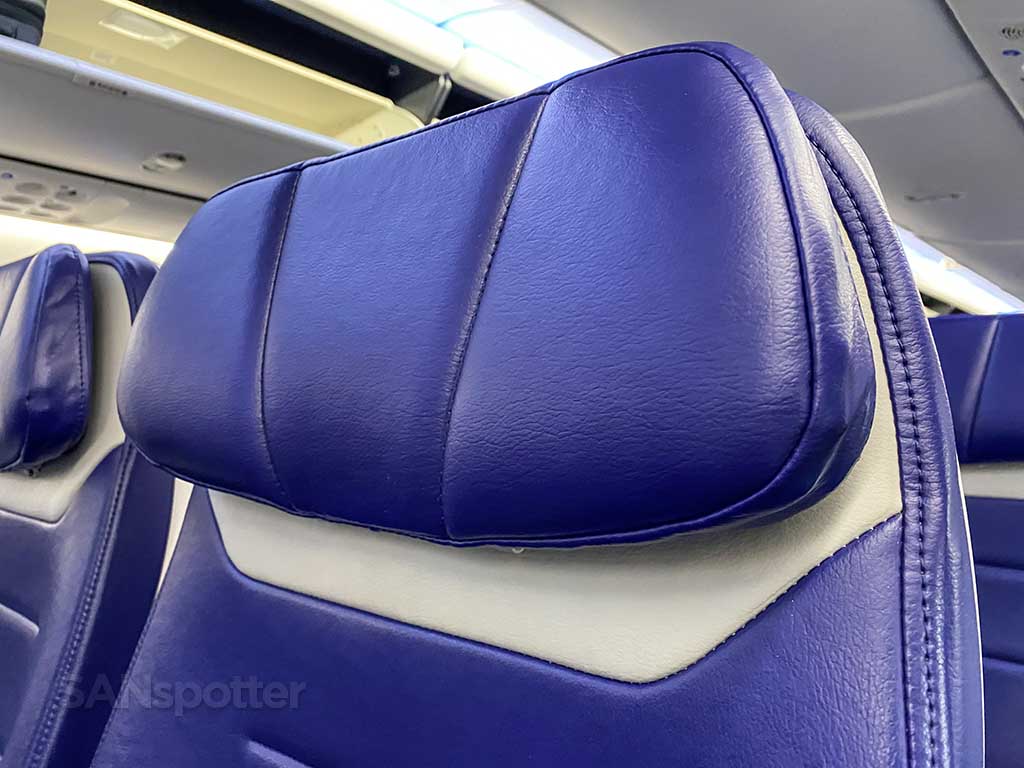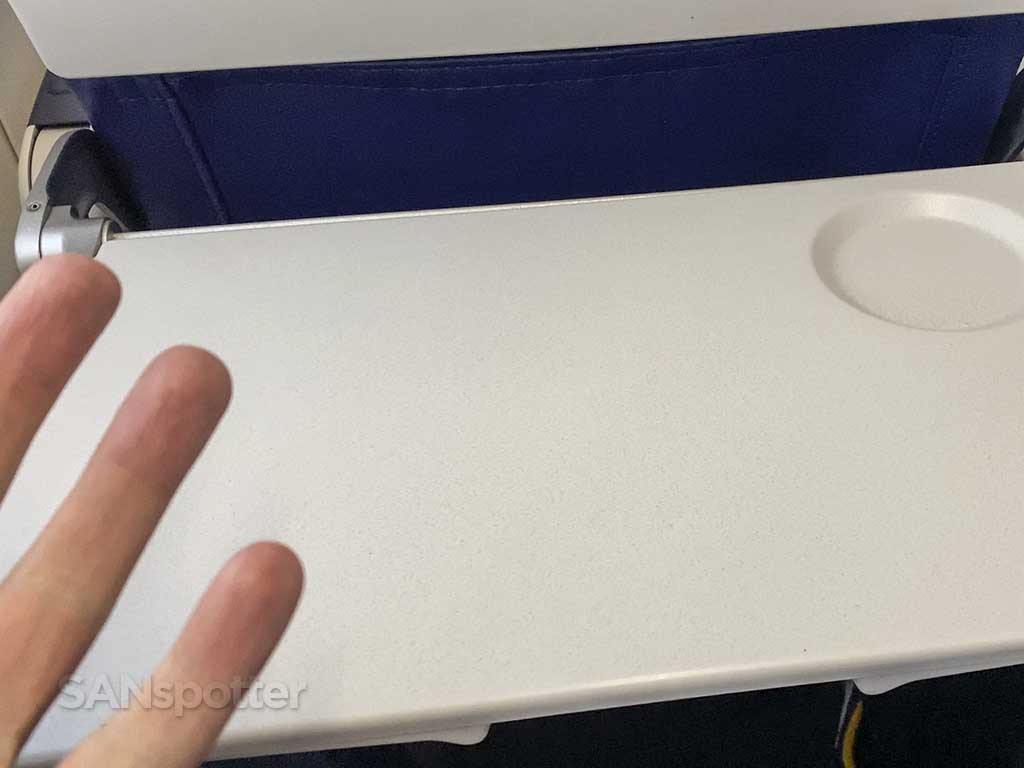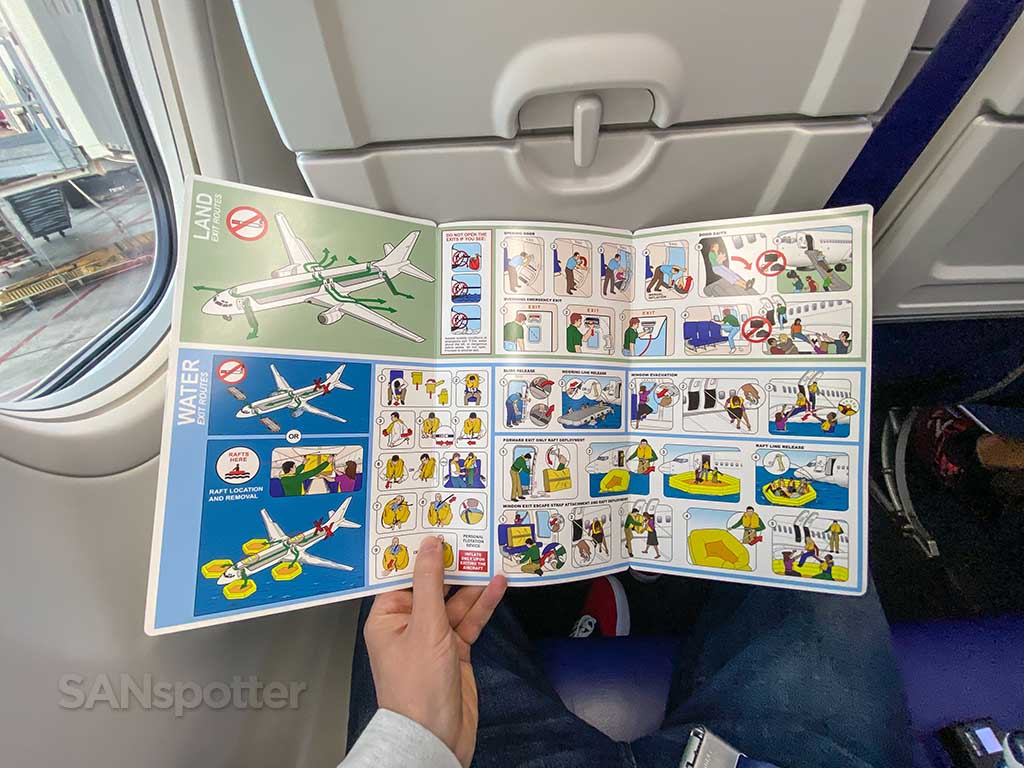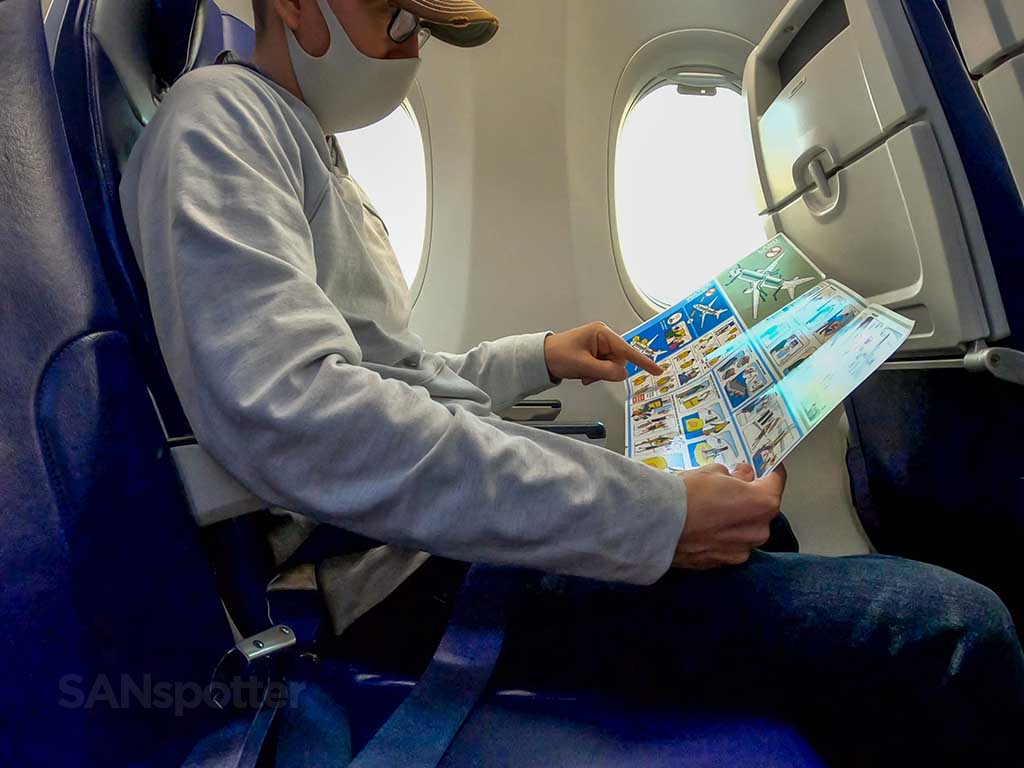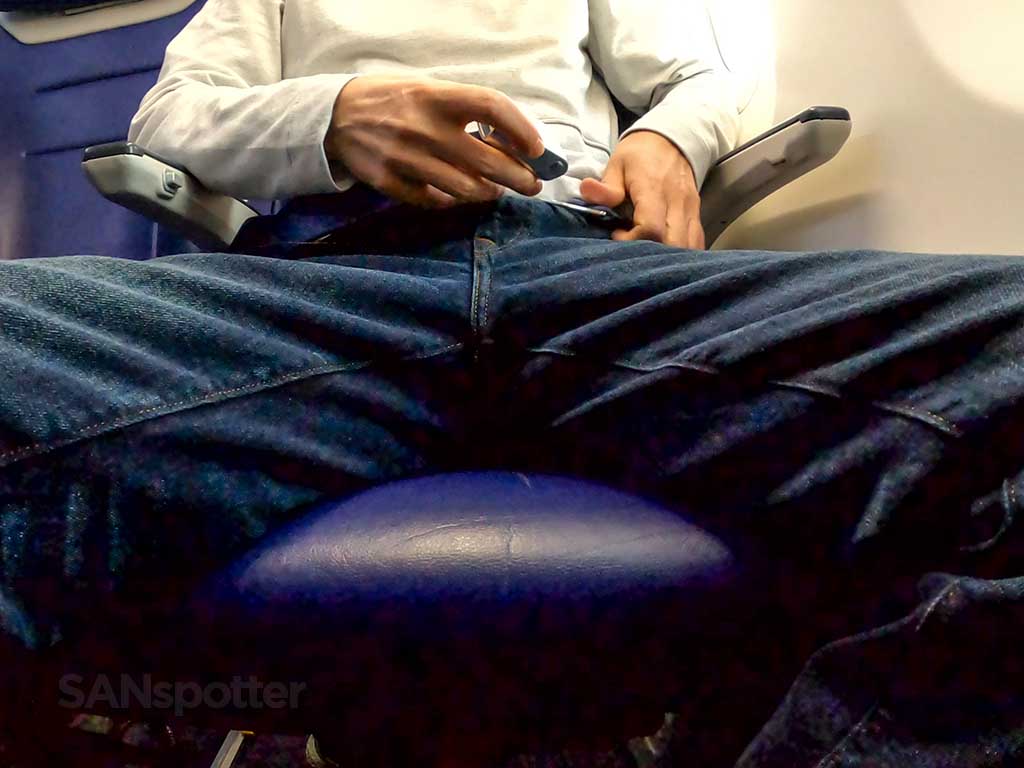 A quick summary of the departure process
To be honest, I was very much looking forward to the departure process of this flight over to Phoenix. After all, it had been 8 months since I had last flown, and I was curious to see if it was going to feel like flying for the very first time. Spoiler alert: it wasn't.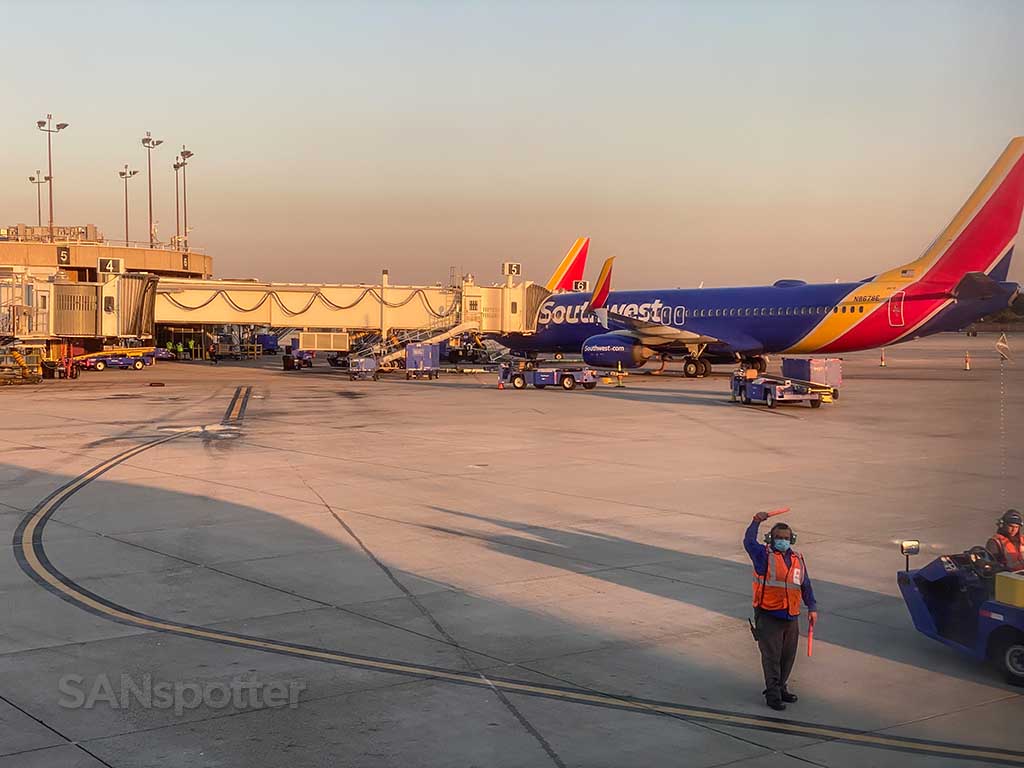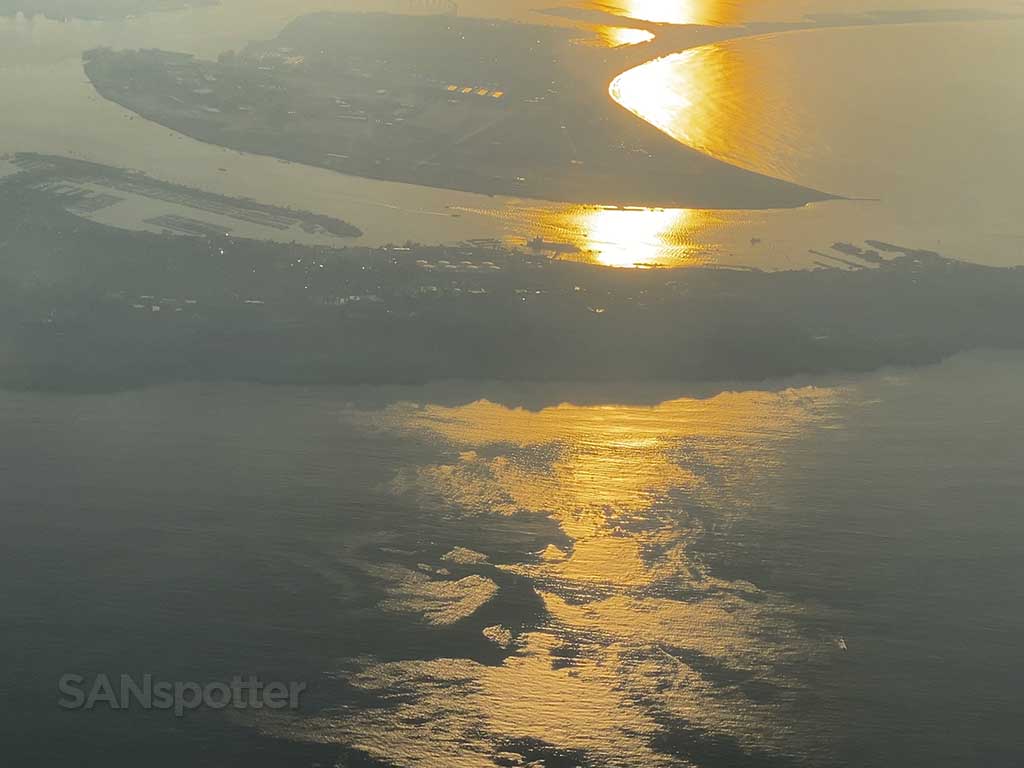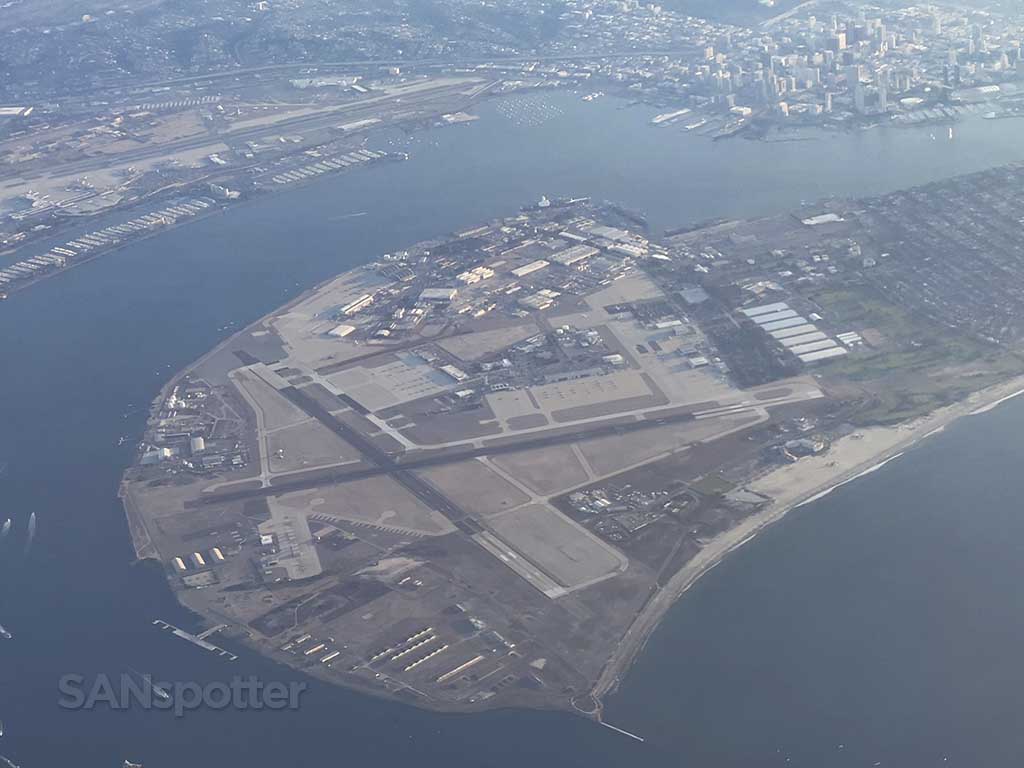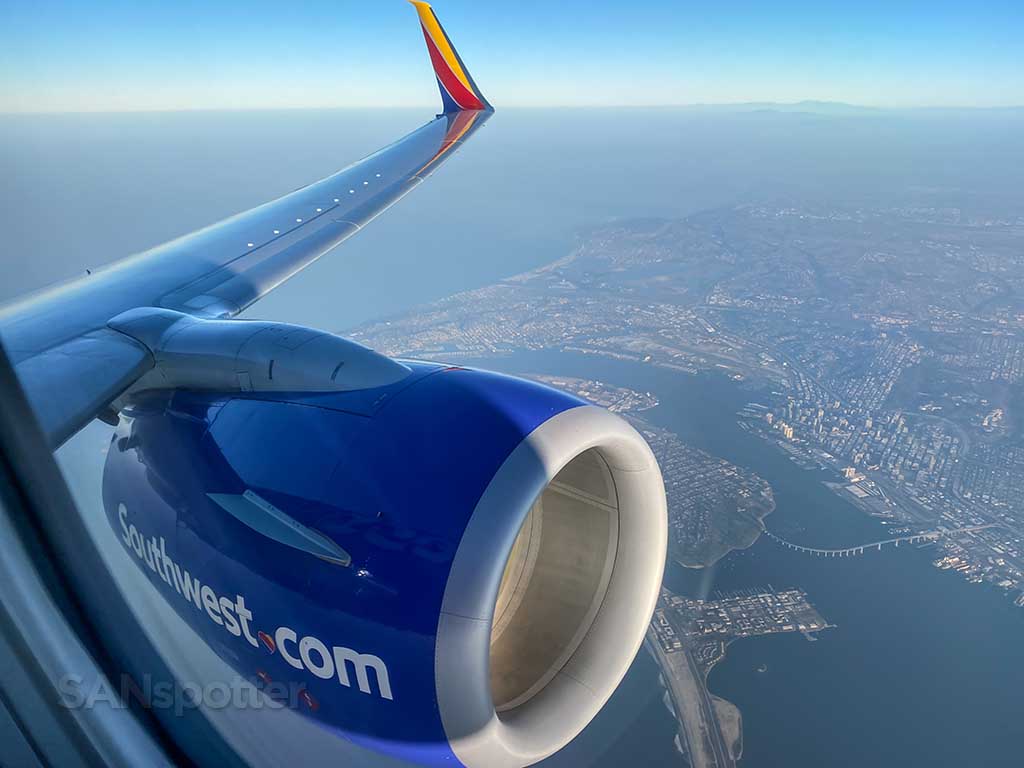 Southwest Airlines business select cabin service
Even though I was flying Business Select today, I knew that the service was going to be diluted a bit thanks to the COVID-19 pandemic.
Not only was Southwest Airlines blocking middle seats still, they also weren't serving any beverages other than water. Some may say that I wasted my money paying extra for Business Select, but I beg to differ. The window seat that I got was exactly the one that I wanted. That's all it took to make me happy.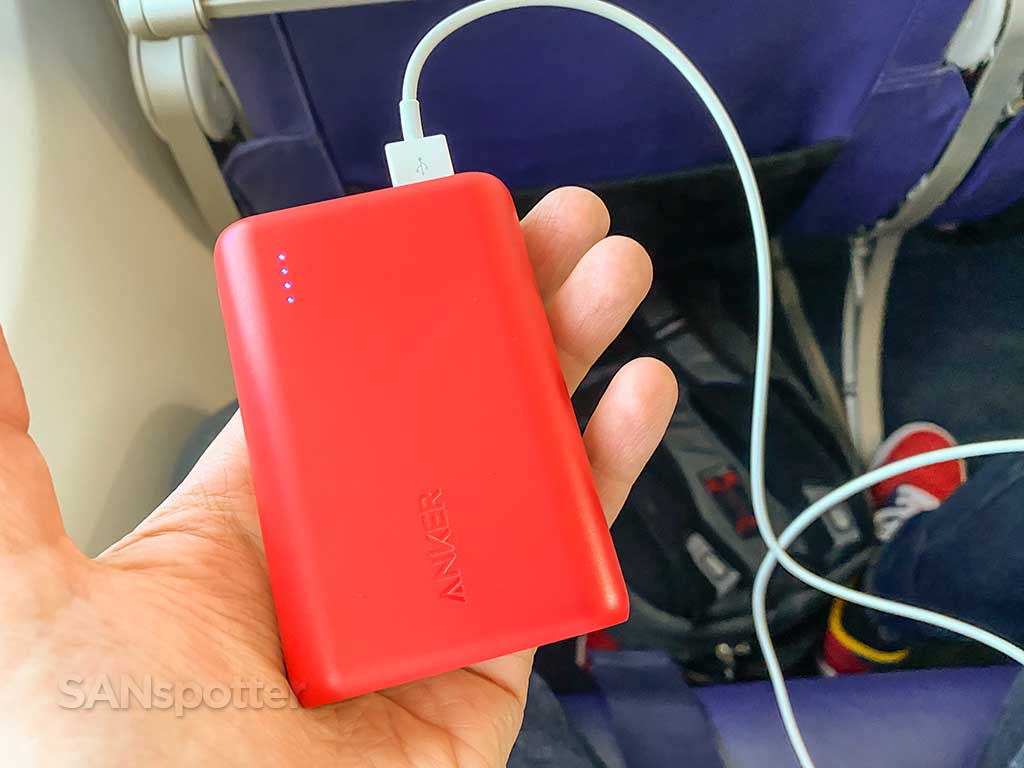 By the way, here's a direct link to the newest version of the Anker Power Brick that is shown above. If I lost my red one, this is the one I would get to replace it with:
If I had to replace the one I already have...
Anker PowerCore 20,100mAh Portable Power Bank
Ultra-High Capacity: Weighs as little as a can of soup (12.5 oz) yet charges a smartphone almost seven times, and a full size tablet twice.

High-Speed Charging: PowerIQ and VoltageBoost combine to deliver the fastest possible charge.

Recharges itself in 10 hours with a 2 amp charger.
Check Price on Amazon
Note: I may earn a commission if you make a purchase, at no additional cost to you.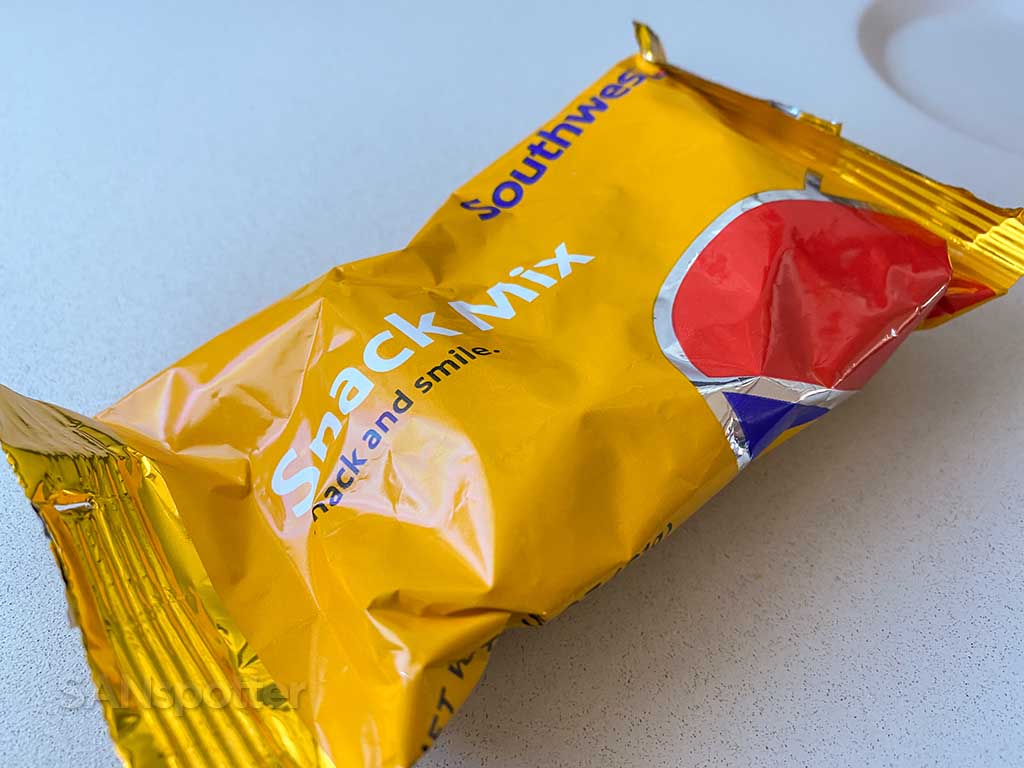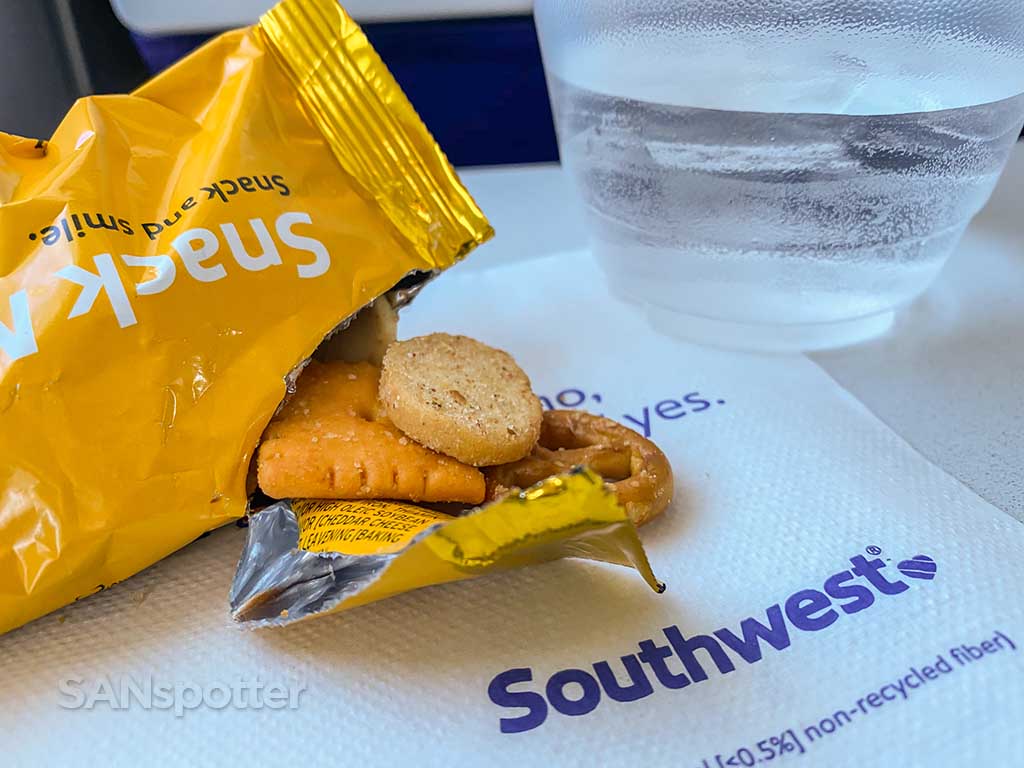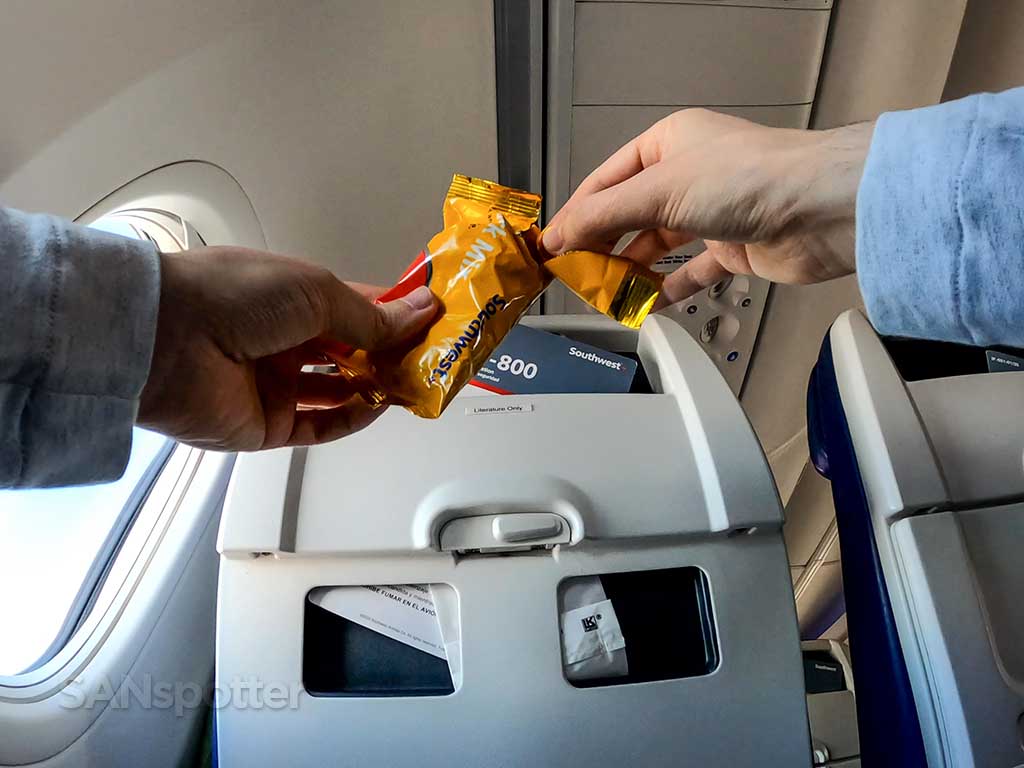 And then… The arrival into Phoenix
Just when I was starting to get comfy and relaxed, we stared the descent into Phoenix. No, I wasn't any more comfortable and relaxed than anyone who didn't pay for the Business Select option, but you know what I mean. This flight was over way too soon, and it felt like it was over immediately after it had begun.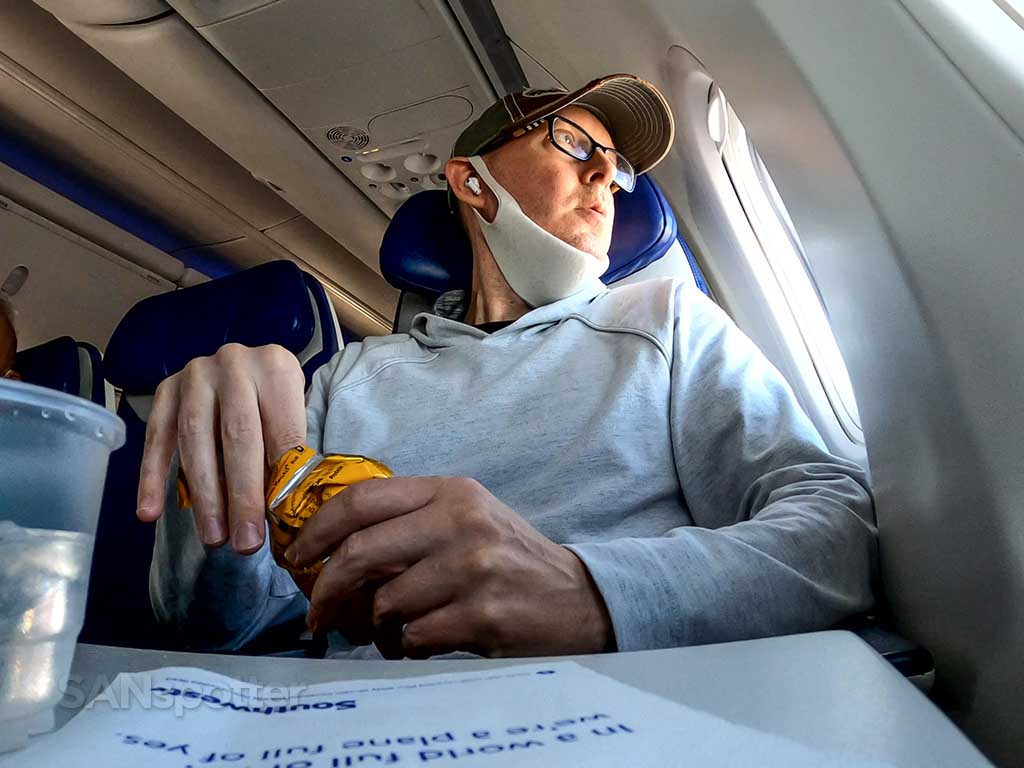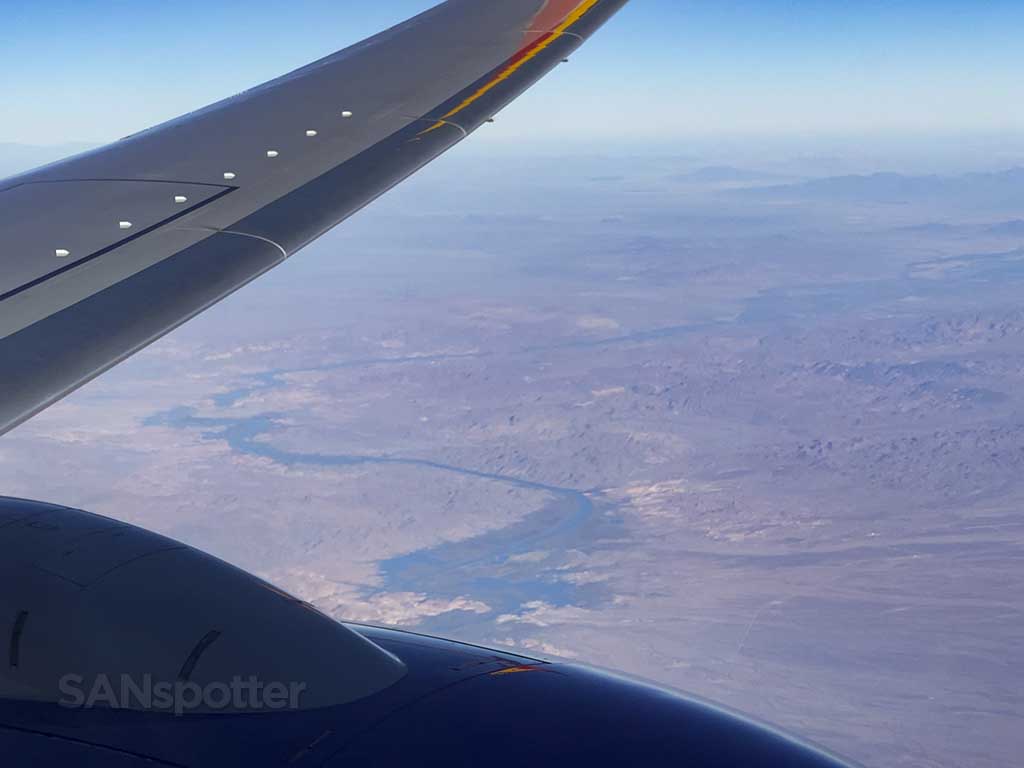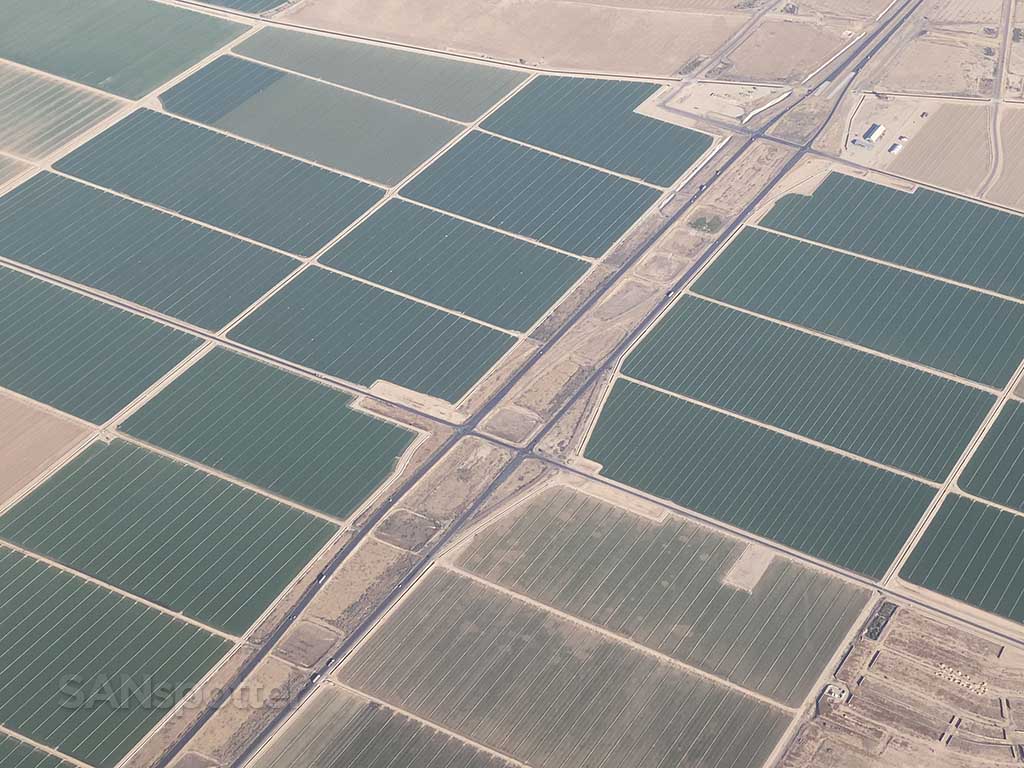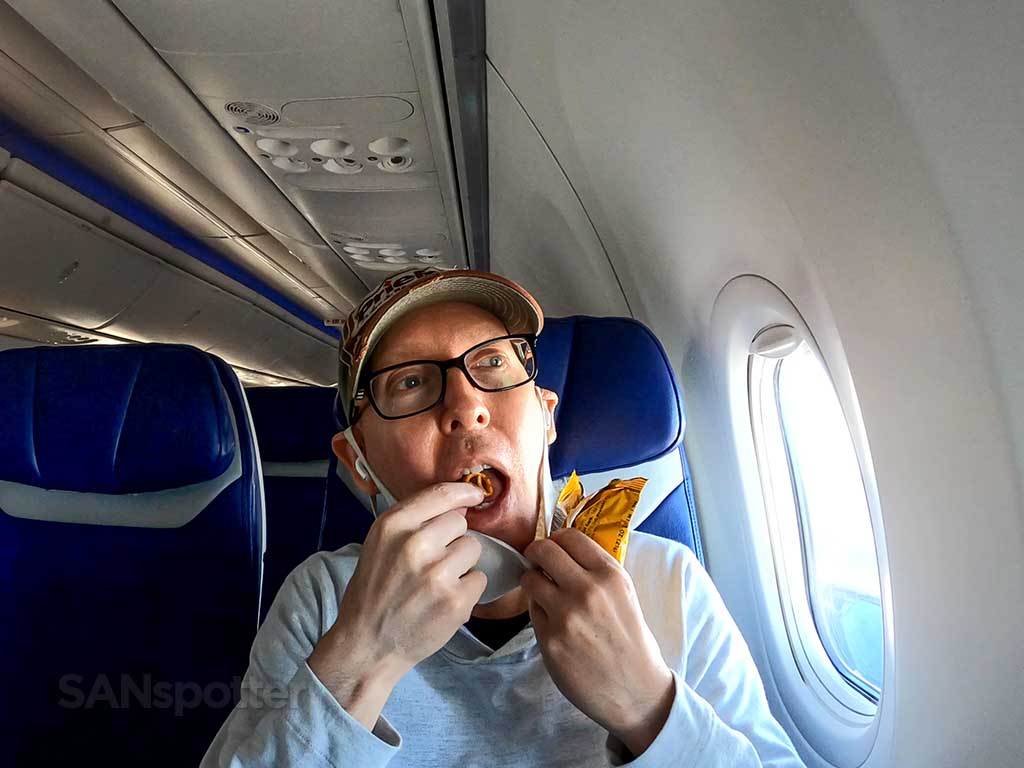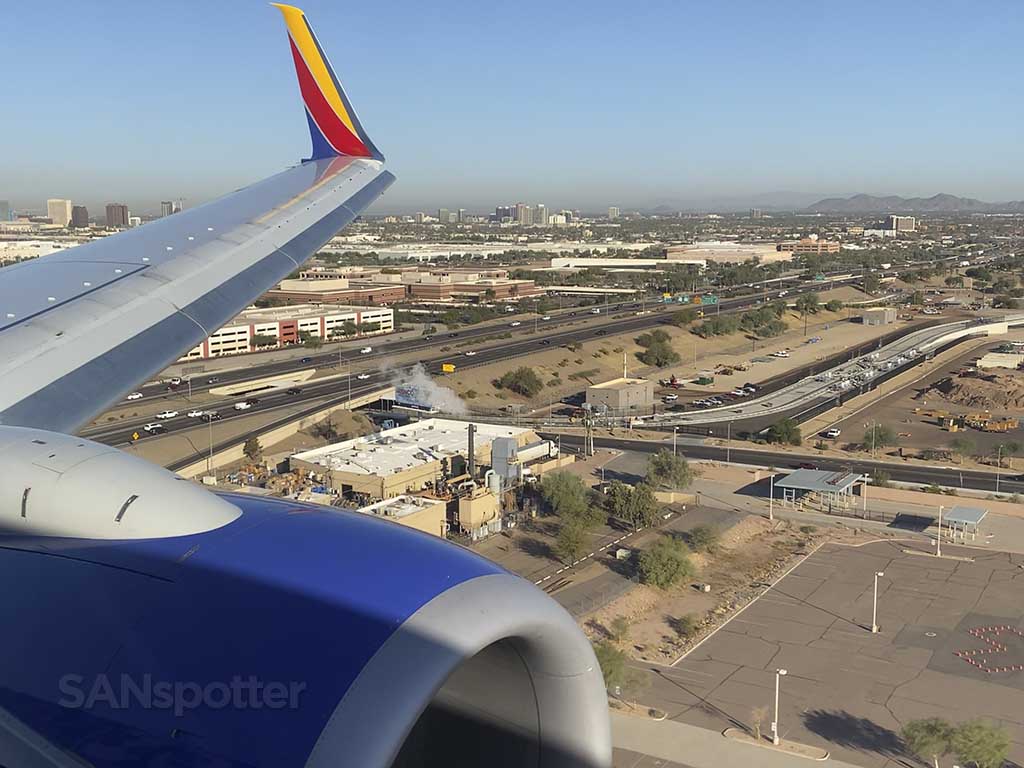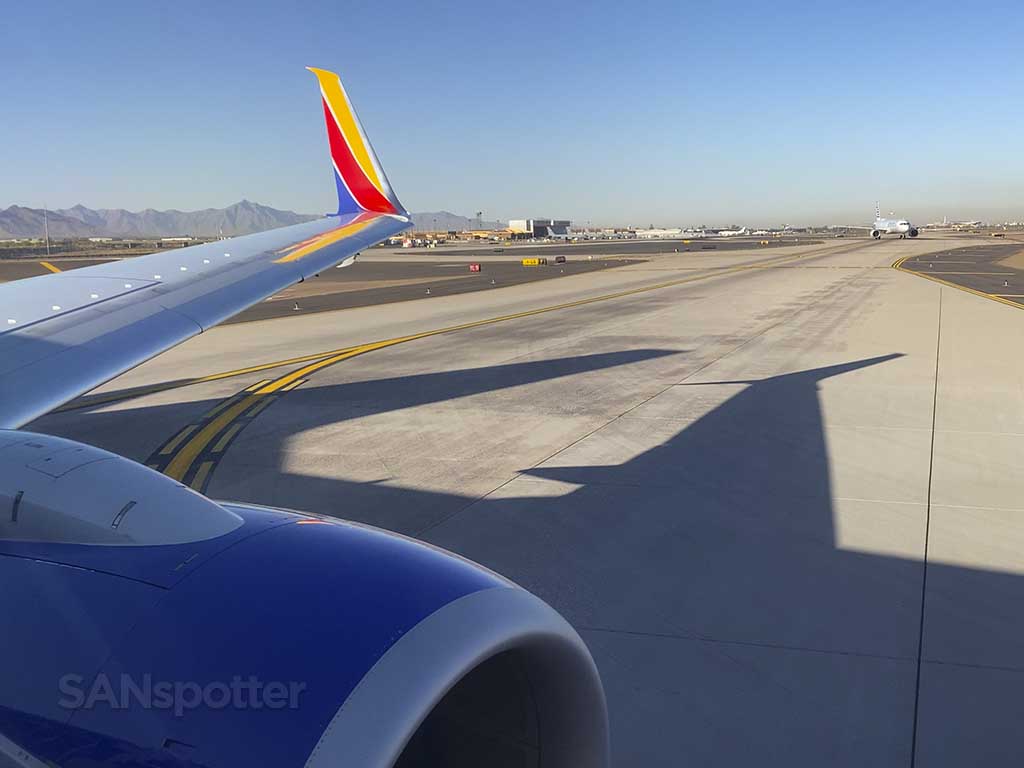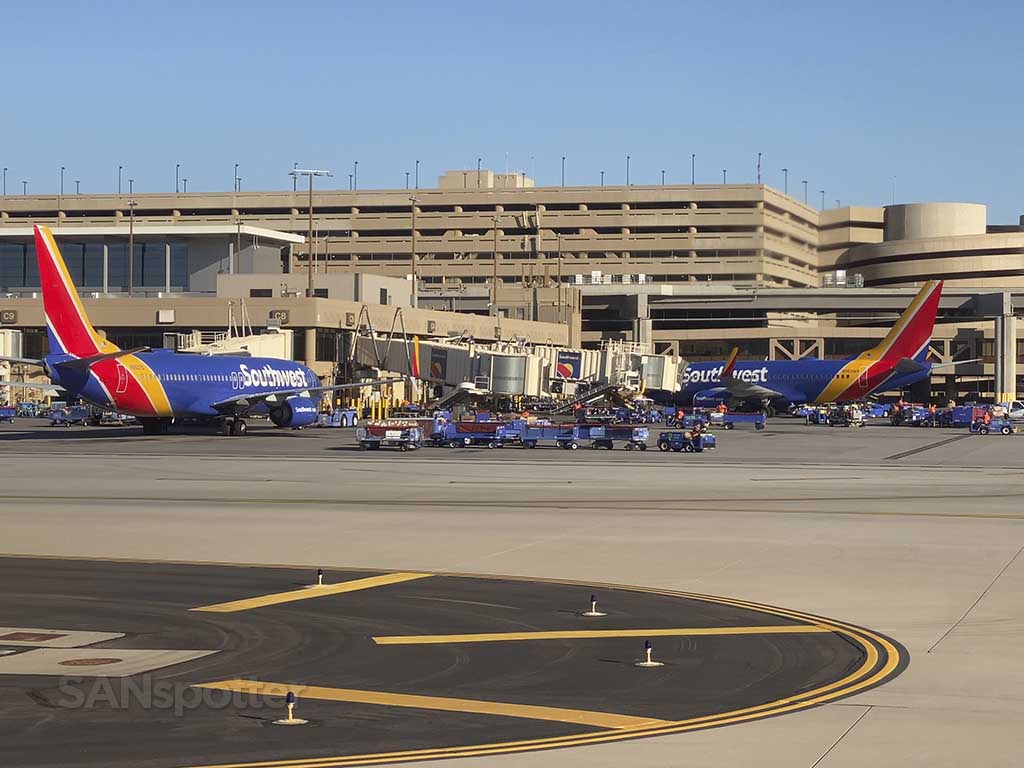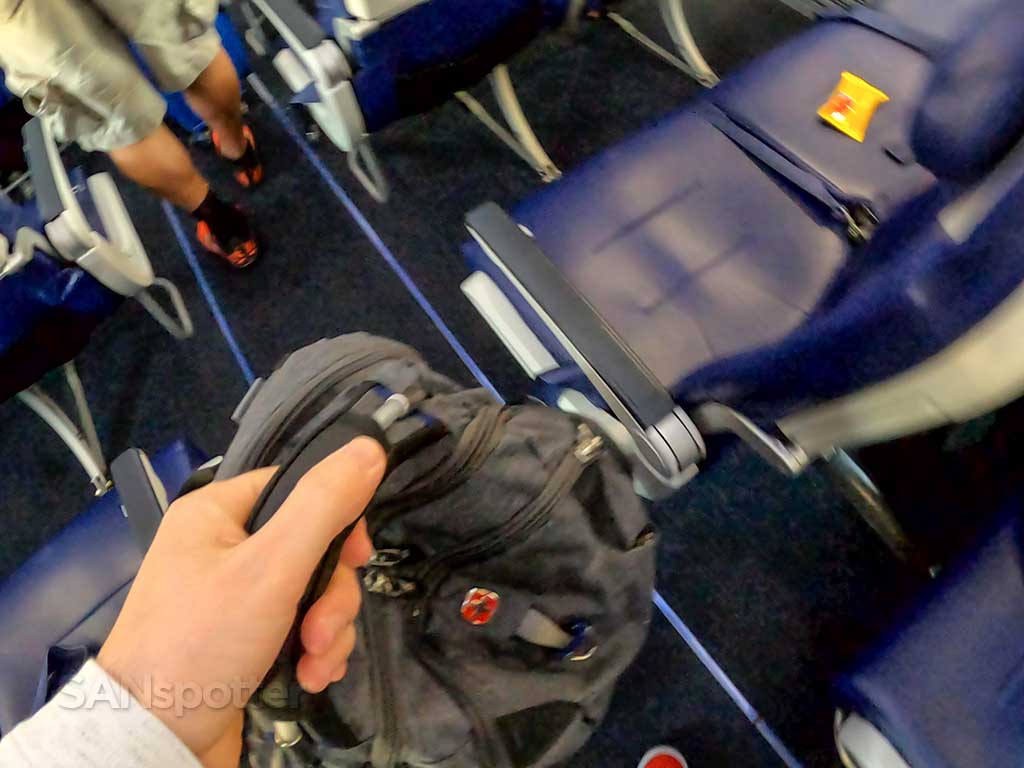 Flying during coronavirus is definitely a different (but still very safe) experience, and I have to give huge props to everyone at Southwest Airlines for taking it so seriously. By the way, part 2 of this journey (PHX-SFO) is coming soon. Do stay tuned…
Pros and cons of Southwest Airlines Business Select
First of all, I have a confession to make. Before this flight, my feelings towards the Southwest Airlines were neutral. I didn't love them, but I didn't really hate them either. I guess the best way to sum up my feelings is to explain how I thought of Southwest Airlines as they pertain to business travel:
Long story short, I was of the opinion that any serious business traveler with really deep pockets isn't going to be flying Southwest Airlines from Los Angeles to New York. Or Washington DC to Seattle.
Anyone with a little money to spend on long business-centric routes such as those would likely spring for a proper business class seat on one of the legacy airlines, right?
Well, after a full day of flying around on Southwest Airlines in Business Select, my perceptions changed slightly.
This is a darn good airline. No, they aren't the pinnacle of luxury or anything, but they run really really tight operation. The following list of pros and cons of Southwest Airlines Business Select reflects how I'm feeling about them (and this product) now:
Pros
It's affordable! Getting the opportunity to be one of the first ones on the airplane (and then getting free drinks when you're there) is something that many business travelers pay thousands of dollars for other airlines. On Southwest, it's usually not that far out of reach.
Everybody values perks differently, but to me, the most beneficial perk of Southwest Business Select is the ability to be one of the first passengers onboard. Since there is no assigned seating on Southwest Airlines, it's first come first serve. Your chances of getting the exact seat that you want without paying for Business Select is slim to none.
Did I mention the free drinks thing yet?
The bonus points you'll earn for flying Business Select is generous – assuming that you fly Southwest Airlines often. At the time of this writing, Business Select travelers earn 12 Rapid Rewards points for every dollar that they spend. And with no blackout dates on award redemptions, that's a nice perk.
Cons
There are no dedicated business class seats on any Southwest Airlines aircraft. It's all economy class, so you're not going to get a big and spacious seat by choosing Business Select.
There's no food on Southwest Airlines. Not even for hoity-toity Business Select passengers. Yes, they do serve complimentary snack mix on most flights, but don't expect anything more substantial than that.
You know that free drink thing that I keep mentioning? Well, it isn't as generous as it sounds. You only get one free drink coupon, meaning that if you want to get lit, you're gonna have to pay extra for it.
As you saw in my JetSuiteX review, they might be a better option (if available on the route you're flying). JSX offers more legroom and complimentary drinks and snacks for the same price – along with the perk of flying out of a private jet terminal!
The lack of video screens is worth noting, especially since many other US airlines offer them in their 737 seats (my Delta Air Lines 737-800 review is a good example of an airline offering better amenities for the same cost as Southwest).
Is Southwest Airlines Business Select worth the extra cost?
It depends. Everybody's needs are different, and only you can determine whether or not the perks are worth the extra cost. Here are a few specific scenarios to help guide your decision:
If you are a very frequent business traveler with deep pockets who needs a comfortable seat and space to work, it's absolutely not worth it. JetBlue would be a good alternative, assuming they fly to where you need to go. Do be sure to read my extensive JetBlue vs Southwest comparison to help you choose one over the other.
If the most important thing to you about your flight is getting the exact seat you want, yes, Business Select is worth it. As a matter fact, it's almost a necessity.
If not having to pay for a drink on a flight is what you live for, then yes – it's worth it. Remember though: you're only going to get one free drink. And most of the time, the extra cost of Business Select over a standard economy fare is more than enough to pay for unlimited drinks for everybody in your entire row.
If you you are a very frequent traveler, and Southwest Airlines flies to all the places you need to go, it may be worth it to spring for Business Select. With the generous bonus points you'll get, you'll be on your way to cashing in free flights sooner rather than later. Combine this with not having to pay extra for checked luggage, and it's probably going to be worth it for you to fly Southwest more than any other airline.
The moral of the story is that Southwest Business Select isn't for everyone. Yes, it's a lot cheaper than paying for business class on nearly any other domestic US airline. But the perks are far fewer as well.
That being said, if all you're looking for is a seat with a little extra space, you might want to consider other low-cost airlines:
As you'll see in my Breeze Airways review, you might just end up with a better seat with more legroom for a cheaper price.
In my Avelo Airlines review, you'll see that the legroom is fantastic – but the seat isn't as good.
Would I fly Southwest Business Select again? Yes! Only because I'm very picky about my seat choice and I can't stand the thought of not knowing where I'm going to be sitting before I actually get on the airplane. There are a lot of things I'm stubborn about in life, and that's gotta be in the top 5 – at least.