Trying to come up with a catchy intro for a Delta Connection Embraer 175 first class review is really hard.
There was no food or drinks served, so I can't tell you how delicious it was. My seat was broken, so telling you that it was comfortable would be a flat out lie.
The flight was delayed 30 minutes, and the turbulence was gnarly times. It wasn't all that fun if I'm being honest.
See? This isn't easy!
DL4071
San Diego, CA (SAN) – Los Angeles, CA (LAX)
Monday, June 5, 2023
Aircraft: Embraer 175
Registration: N304SY
Duration: 23 minutes
Seat: 4A (first class)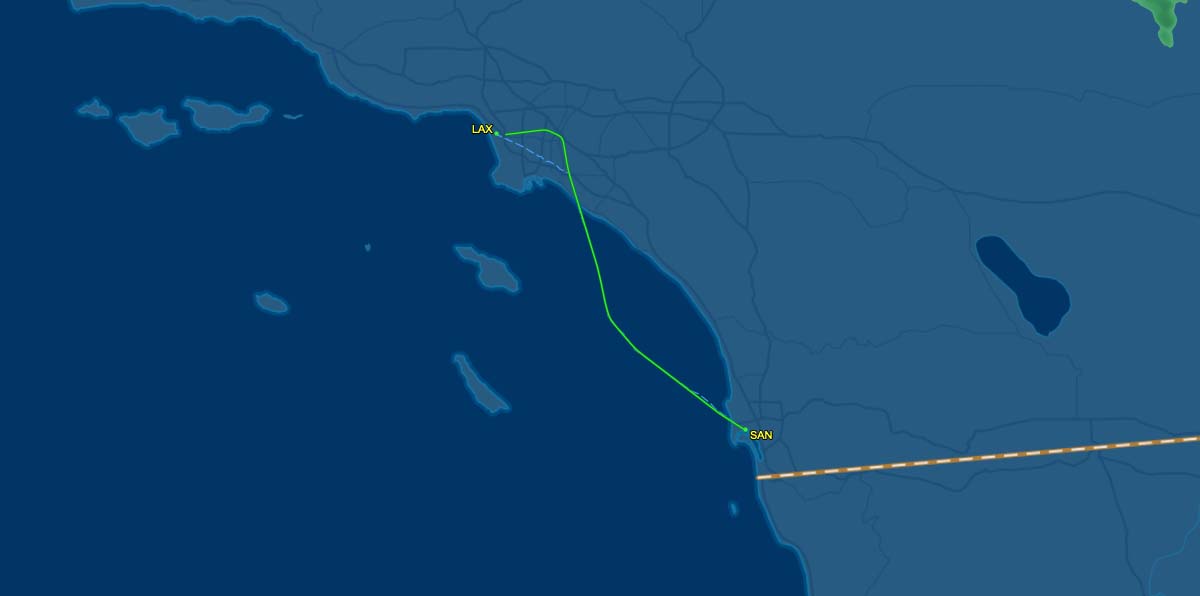 My full review of Delta E175 first class from San Diego to Los Angeles
For the record, this wasn't the first time that I had ever flown on a Delta E175 in first class between SAN and LAX. It's been a while since I've done a review of it though, so I figured it was time for an update. Here we go!
Arrival at the airport
This flight to Los Angeles was scheduled to depart at 6:15 AM, so arriving by the airport by 5 AM and seemed like a good idea. I was there by 5:15.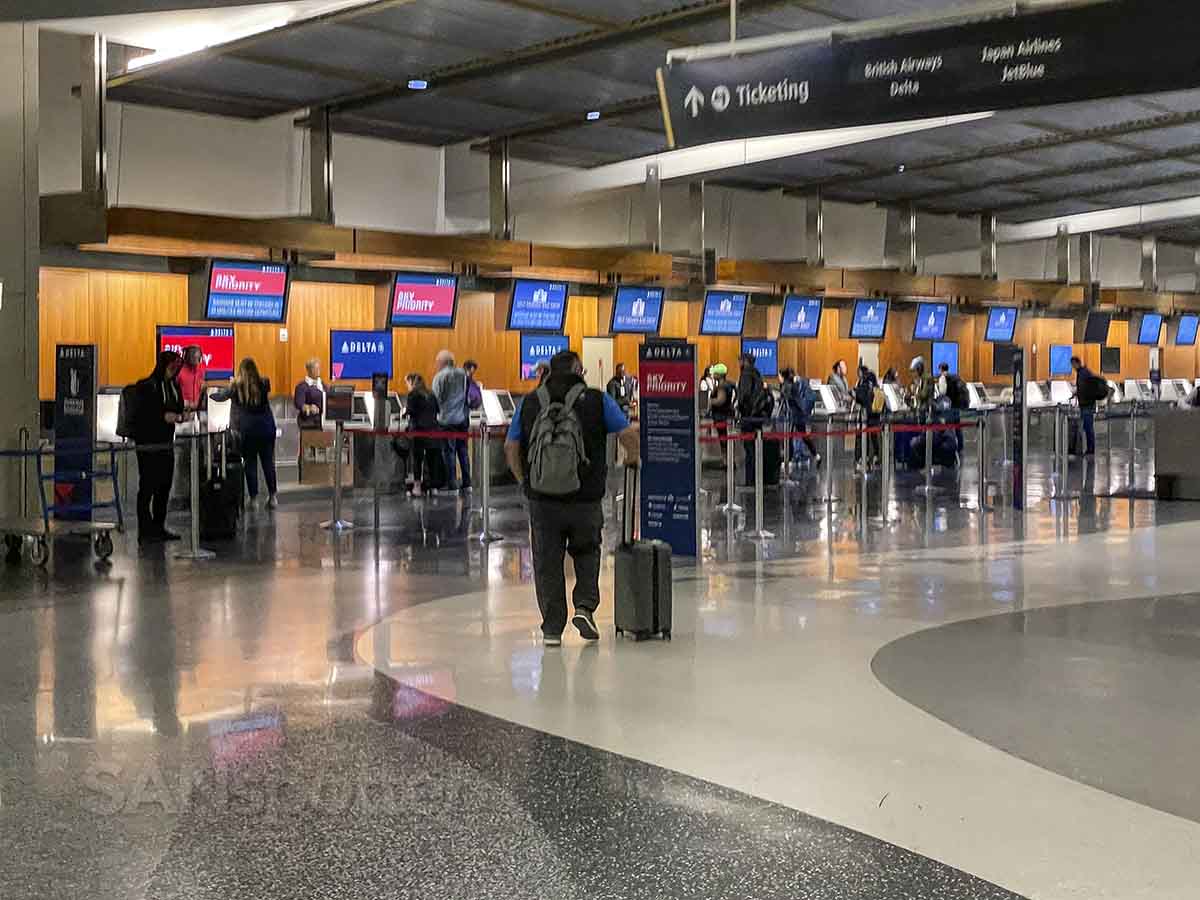 It's worth mentioning that the line for TSA pre-check was longer than the regular security line this particular morning. I've never seen that happen here in San Diego, and I hope that's not a sign of things to come. It wasn't supposed to be like this!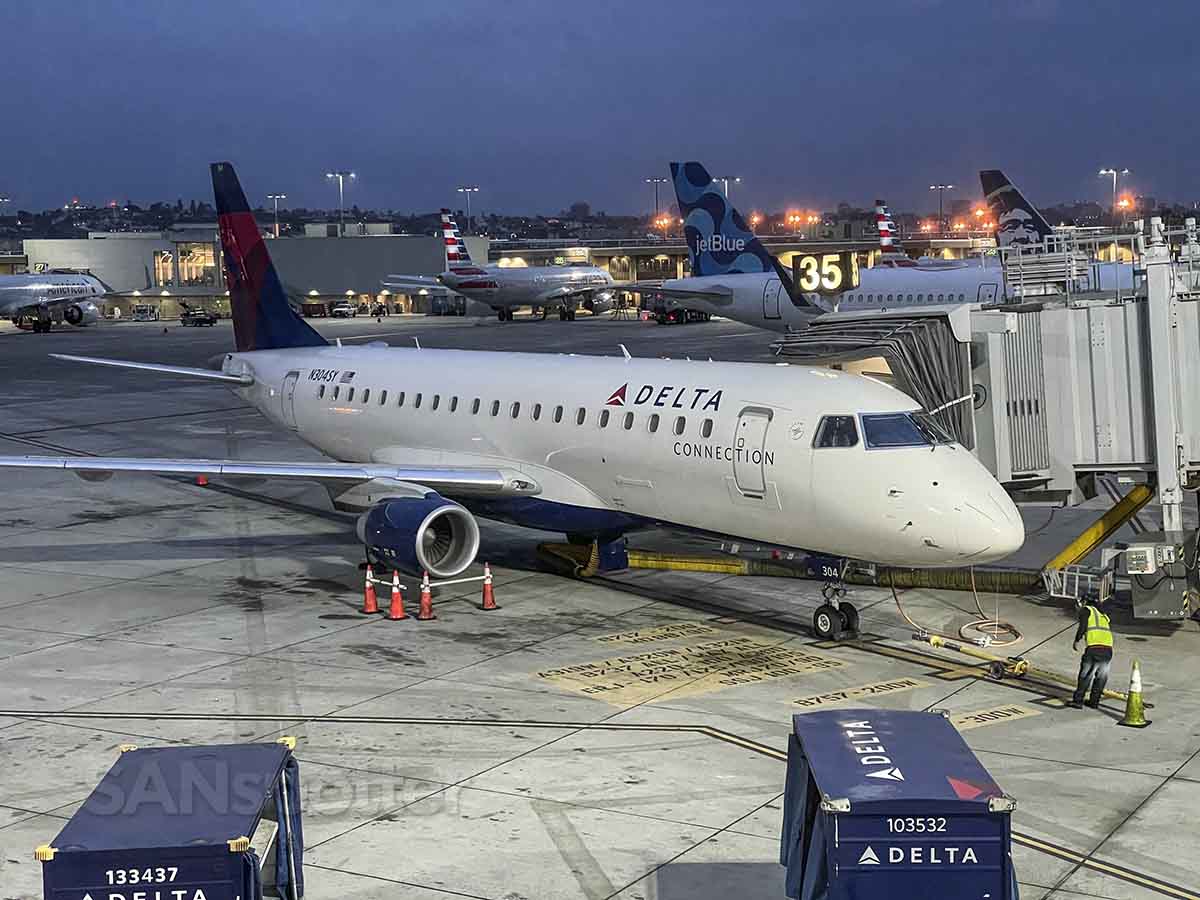 The boarding process for flight 4071 to Los Angeles
Just when I was thinking that things were going well, the gate agent announced that there was a mechanical issue with the plane. To matters worse, it was so early in the morning that we had to wait another 20 minutes for the maintenance crew show up for duty. Poop.
In the end, they started the boarding process about 30 minutes late. It didn't matter to me anyway, since I had a 4 hour layover at LAX before my first ever Breeze Airways A220-300 "Nicest" seat experience.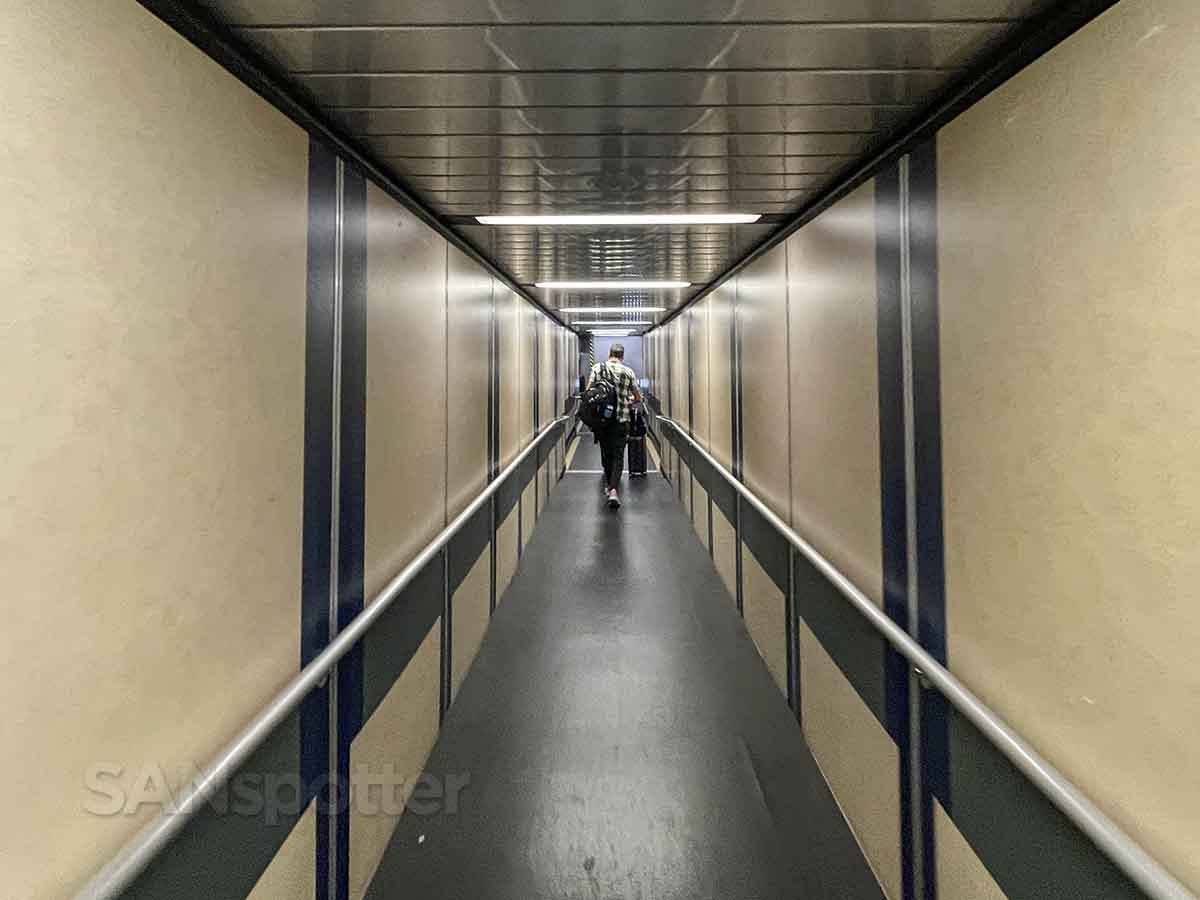 A detailed look at the Delta Connection E175 first class seats
Fun fact: here in San Diego, all of the major airlines contract their regional flights out to Skywest Airlines. That means every E175 flight in and out of San Diego has nearly the same interior. The airline doesn't matter.
If you've read my Alaska Airlines E175 first class review, these seats will look familiar. The same goes for both my United Express E175 first class review and my American Eagle E175 first class review. It's basically the same experience.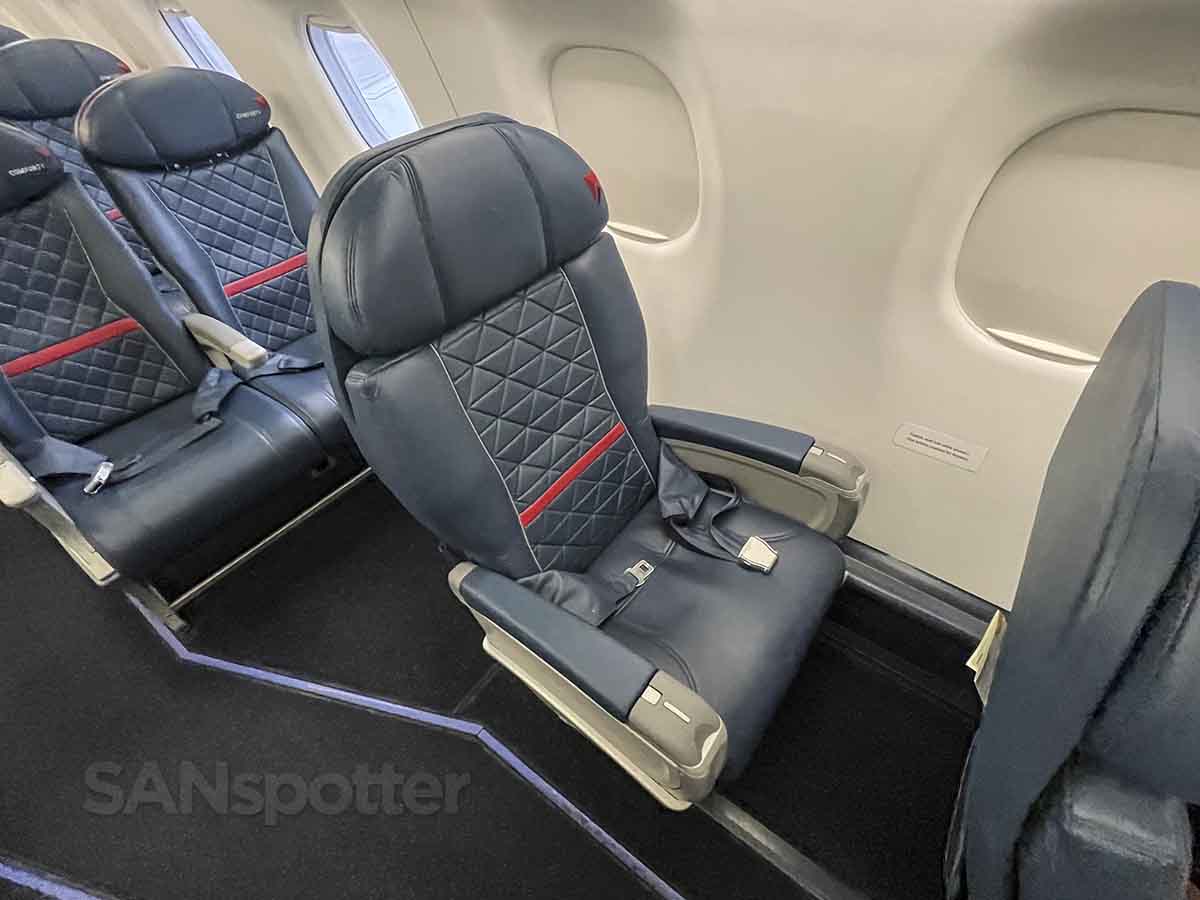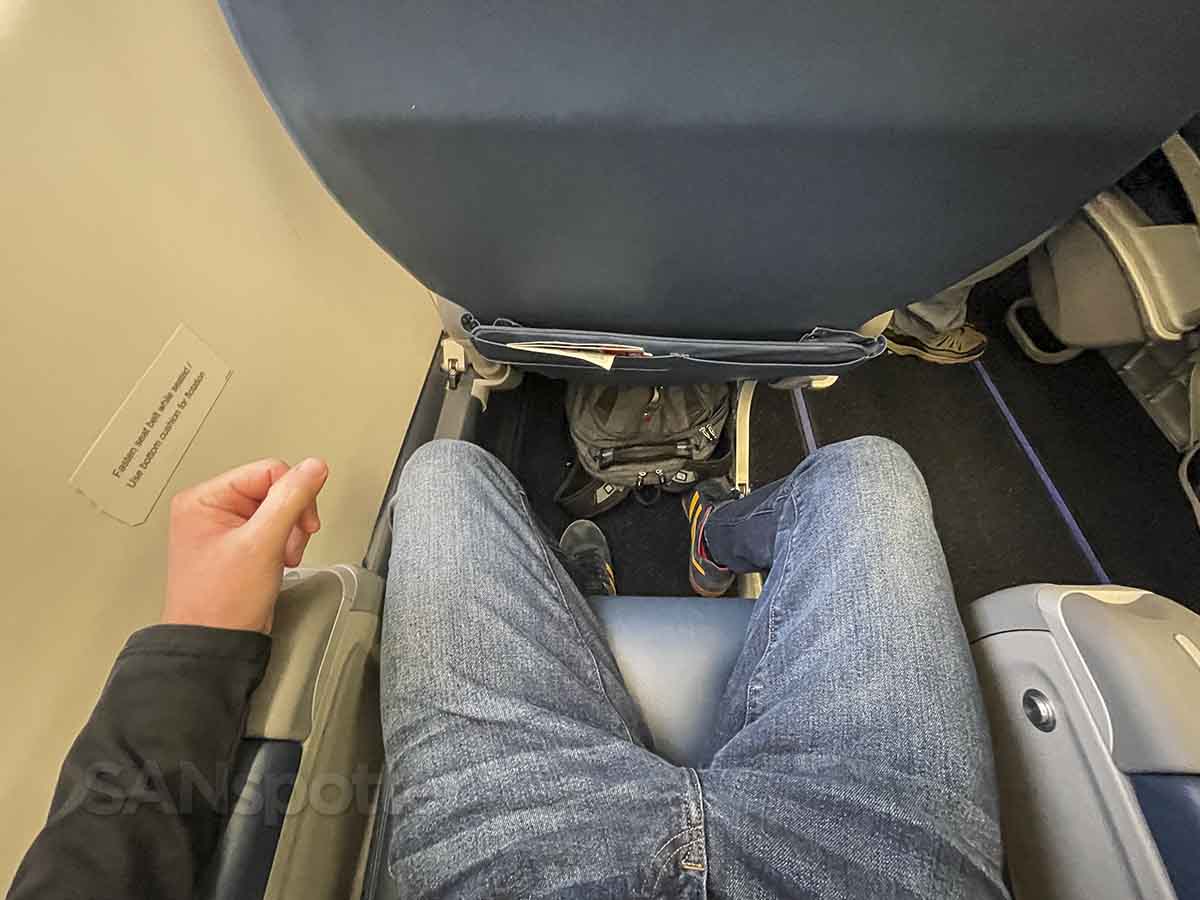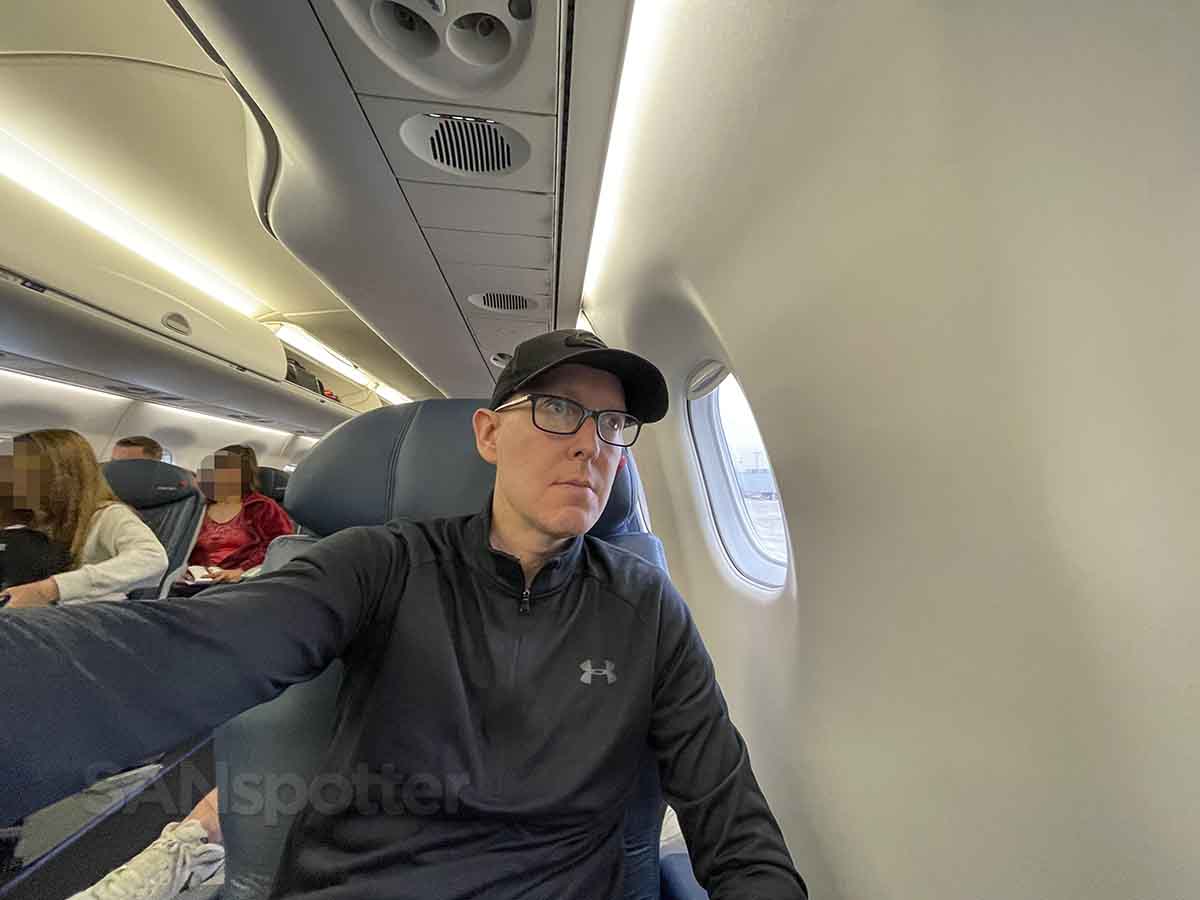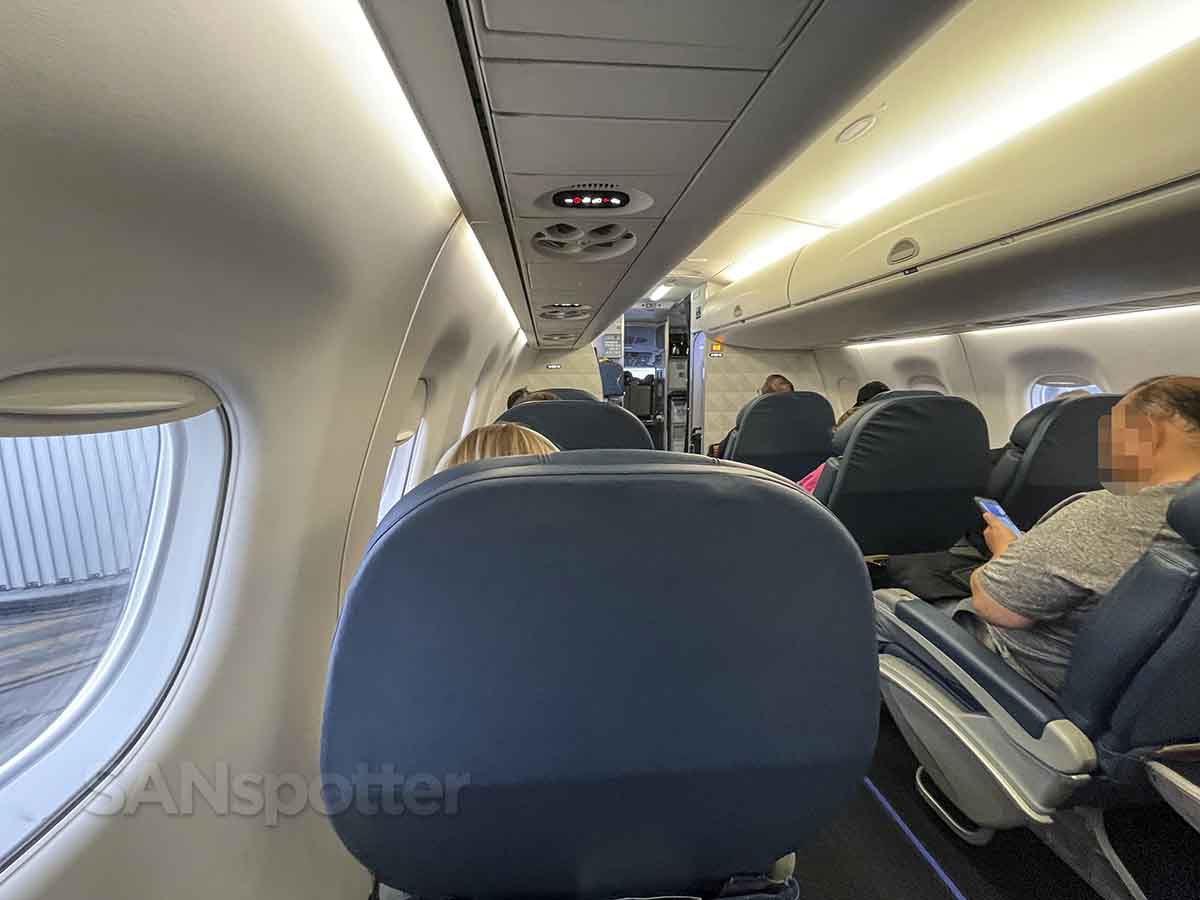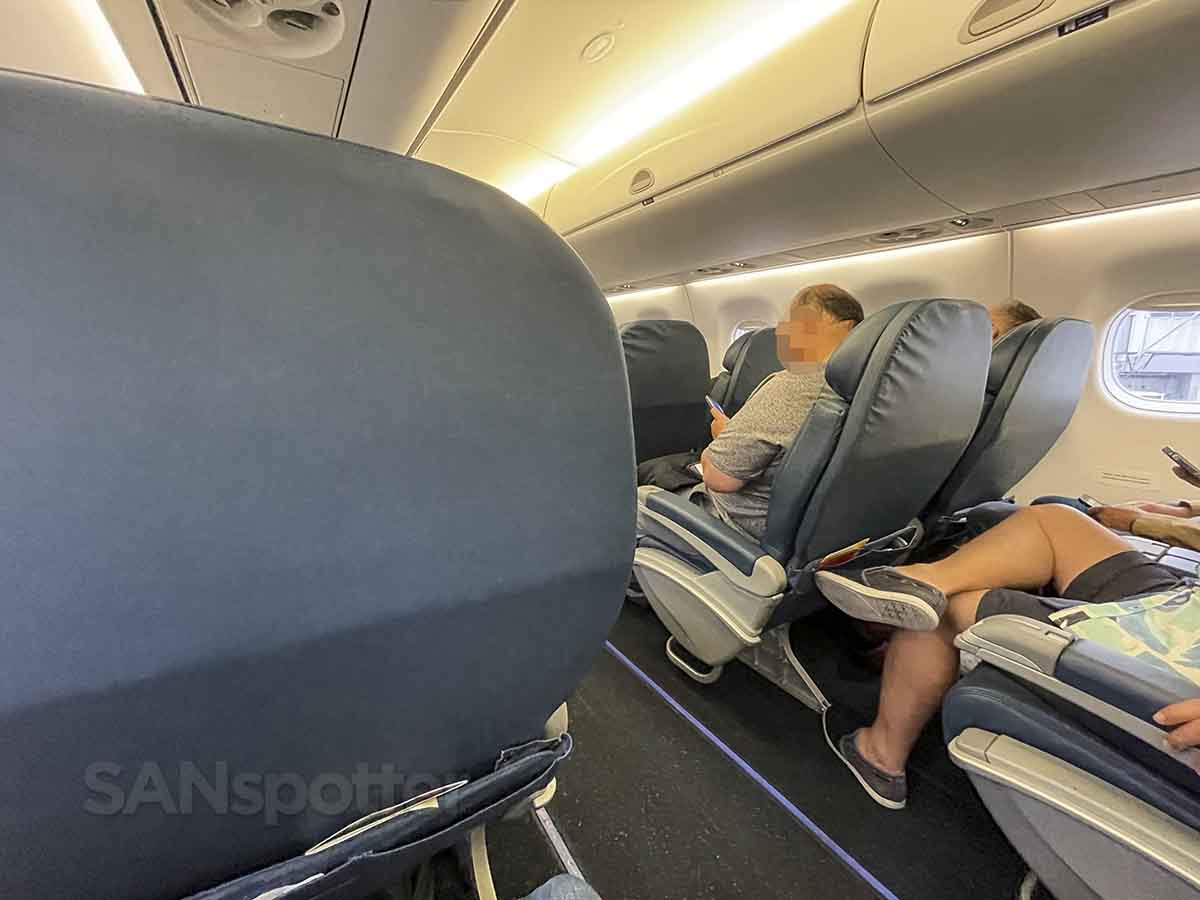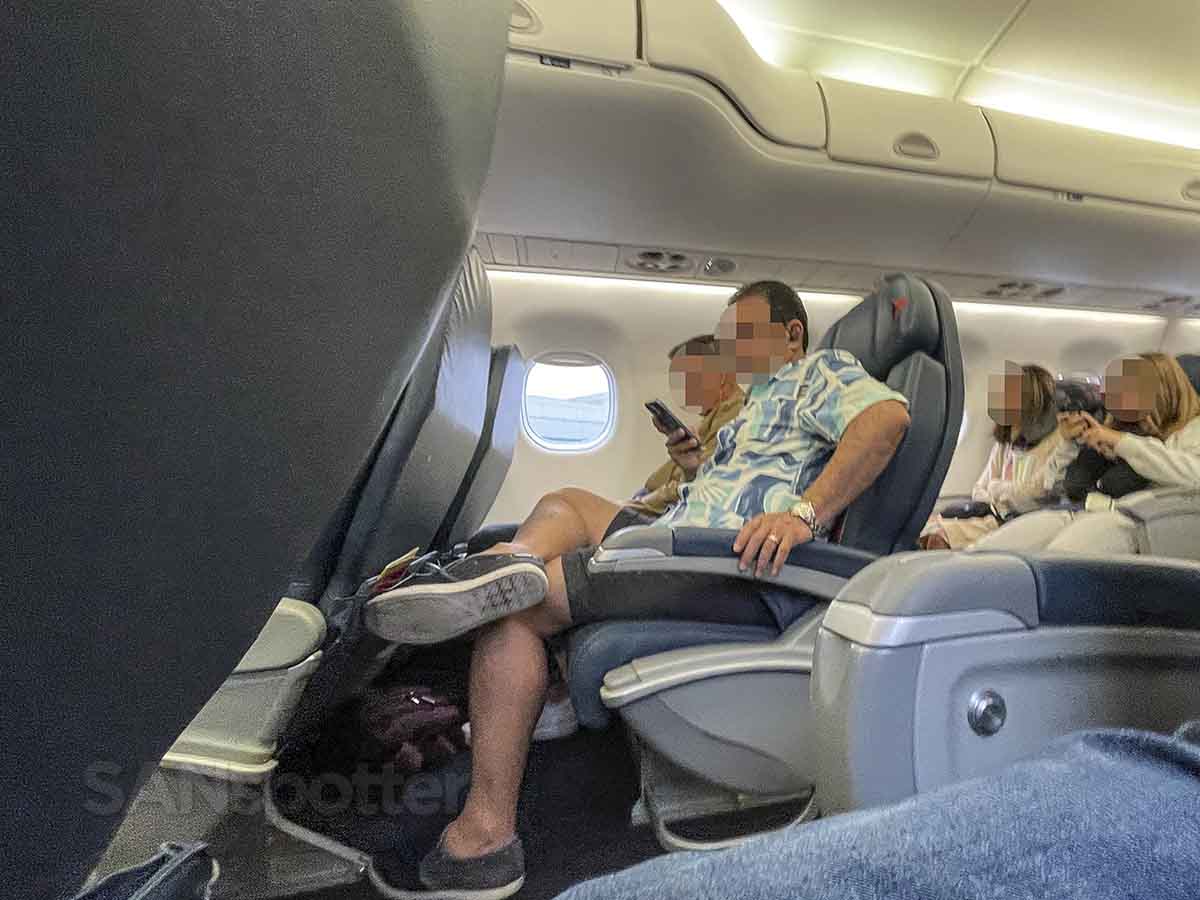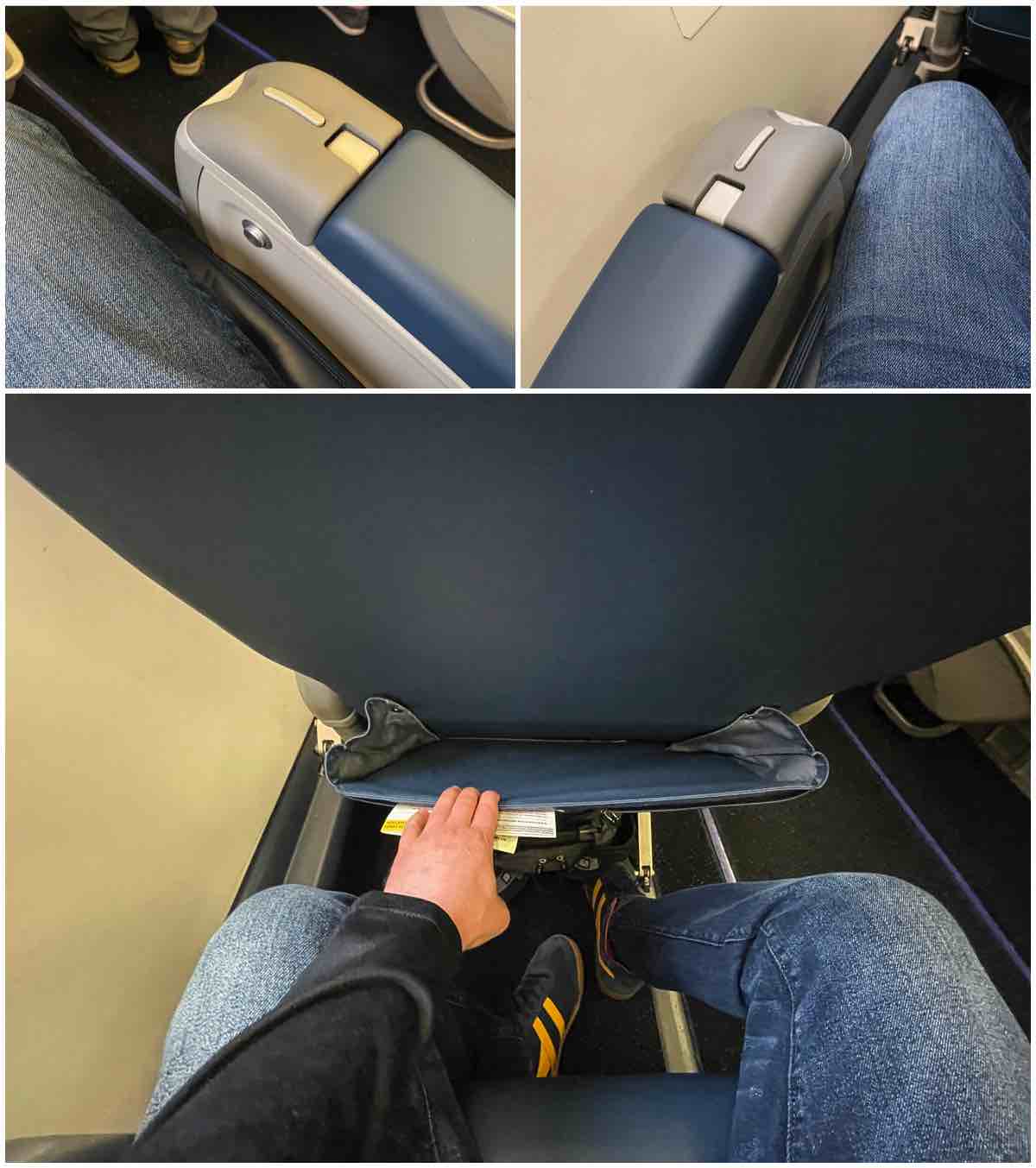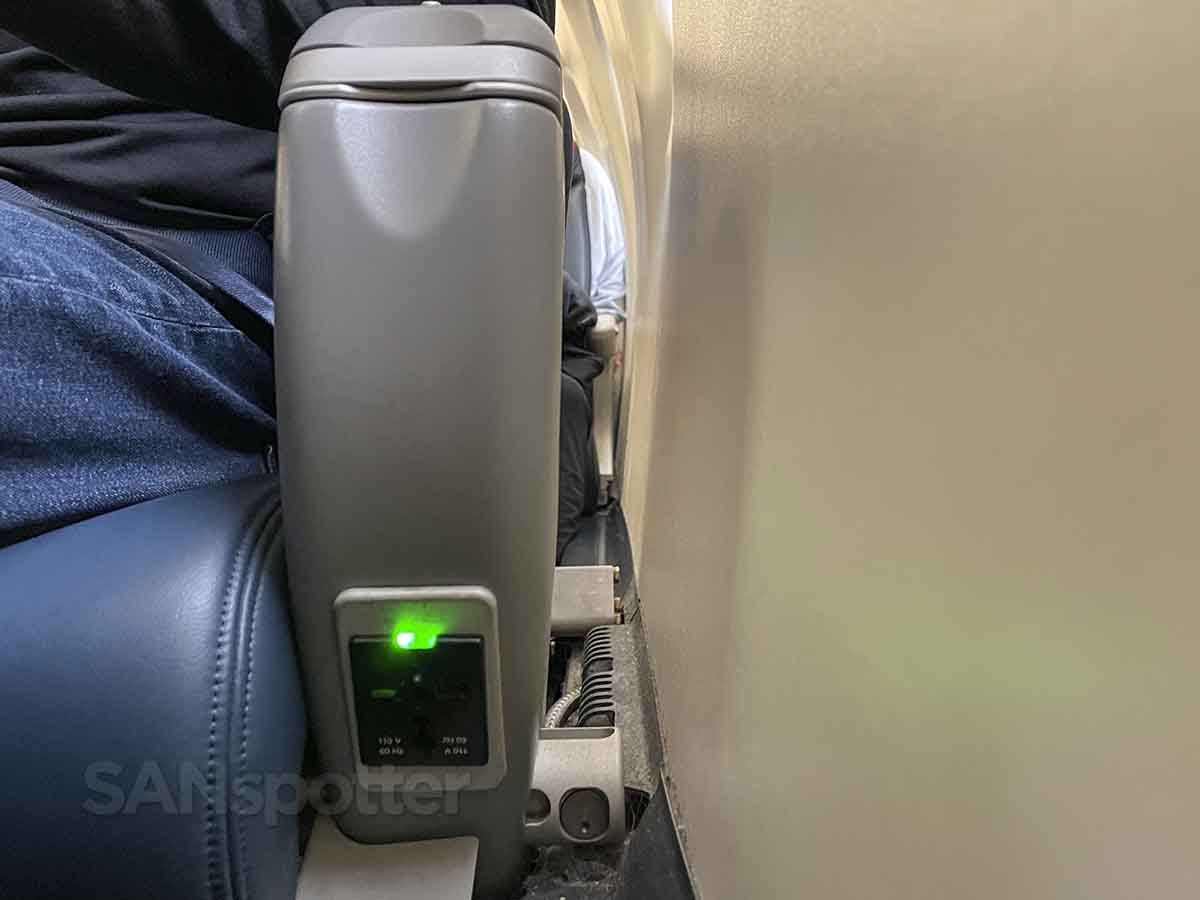 The departure out of San Diego
I know. It's really weird to see complete cloud cover in San Diego, but that's what typically happens in June. We locals call it "June Gloom," and it was in full effect this particular morning. Let's just say that it certainly wasn't the most scenic departure I've ever had out of SAN.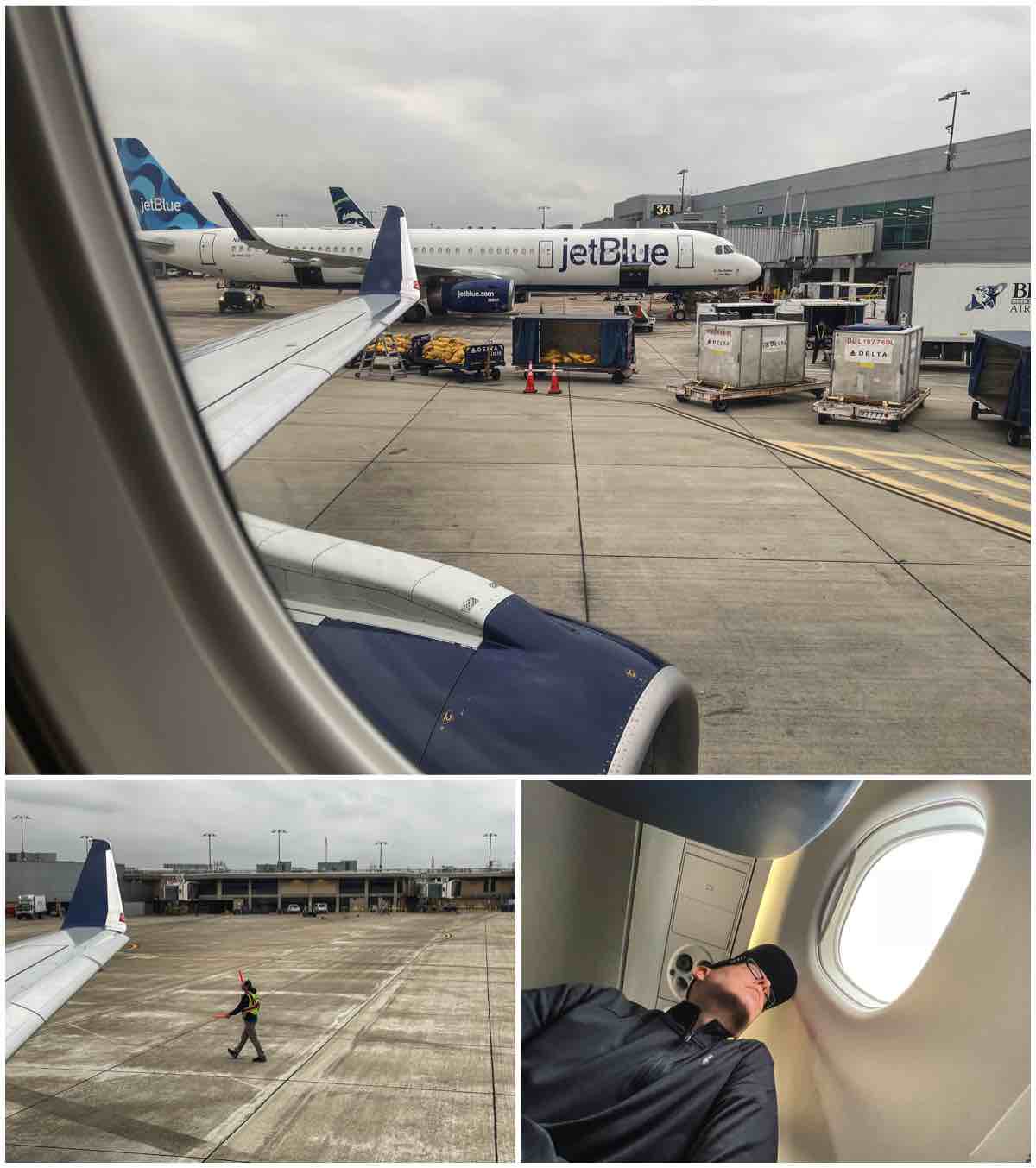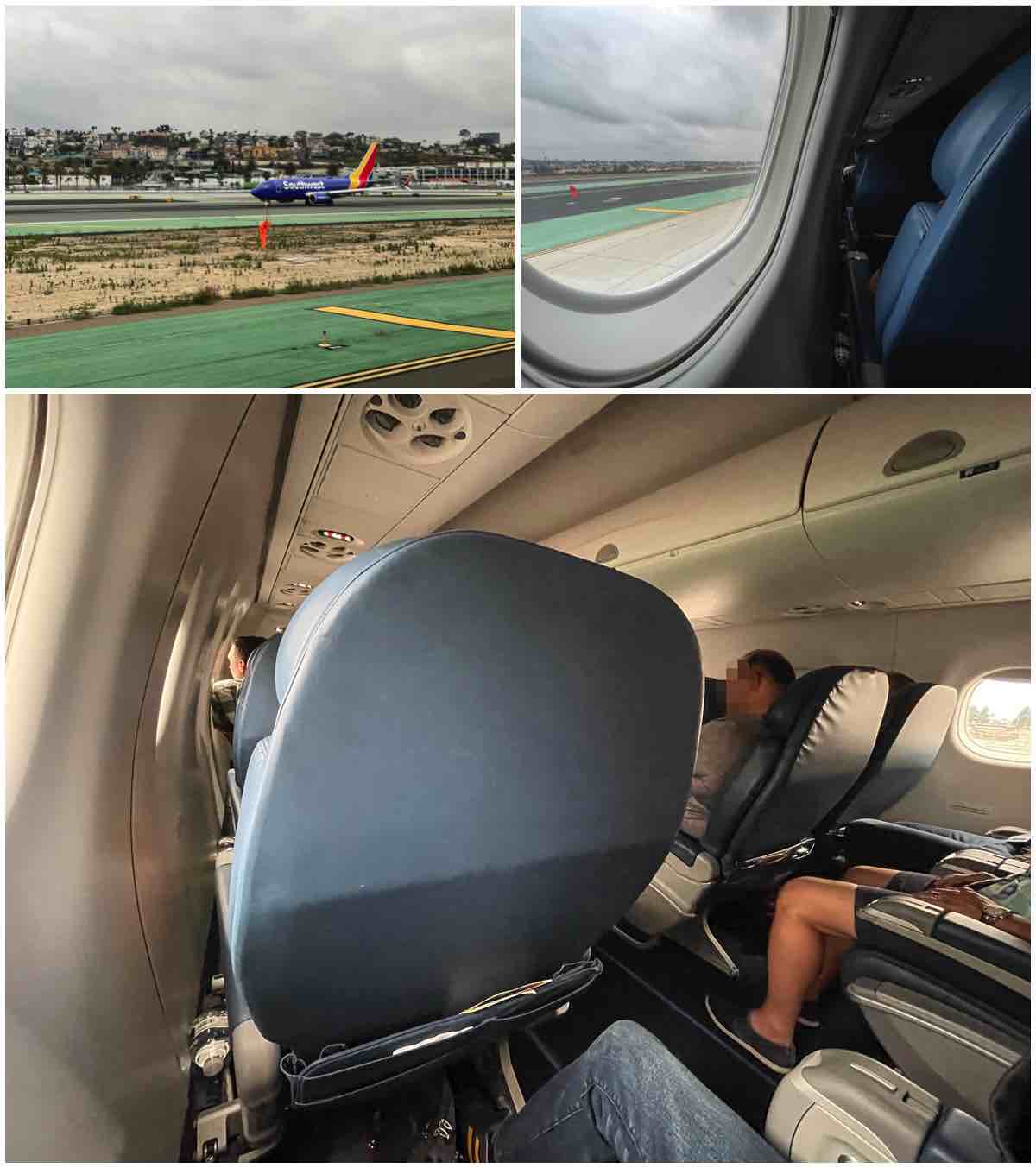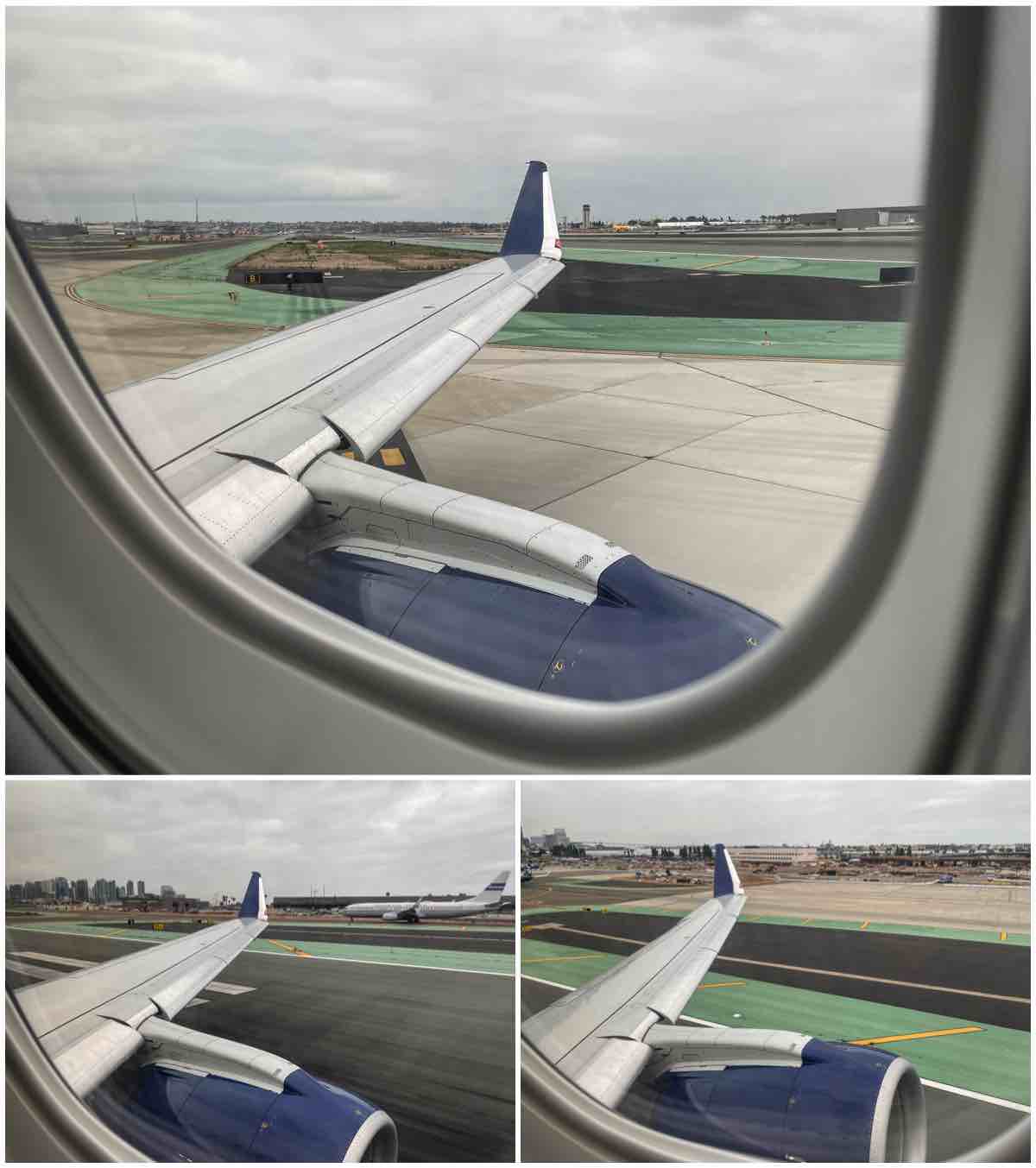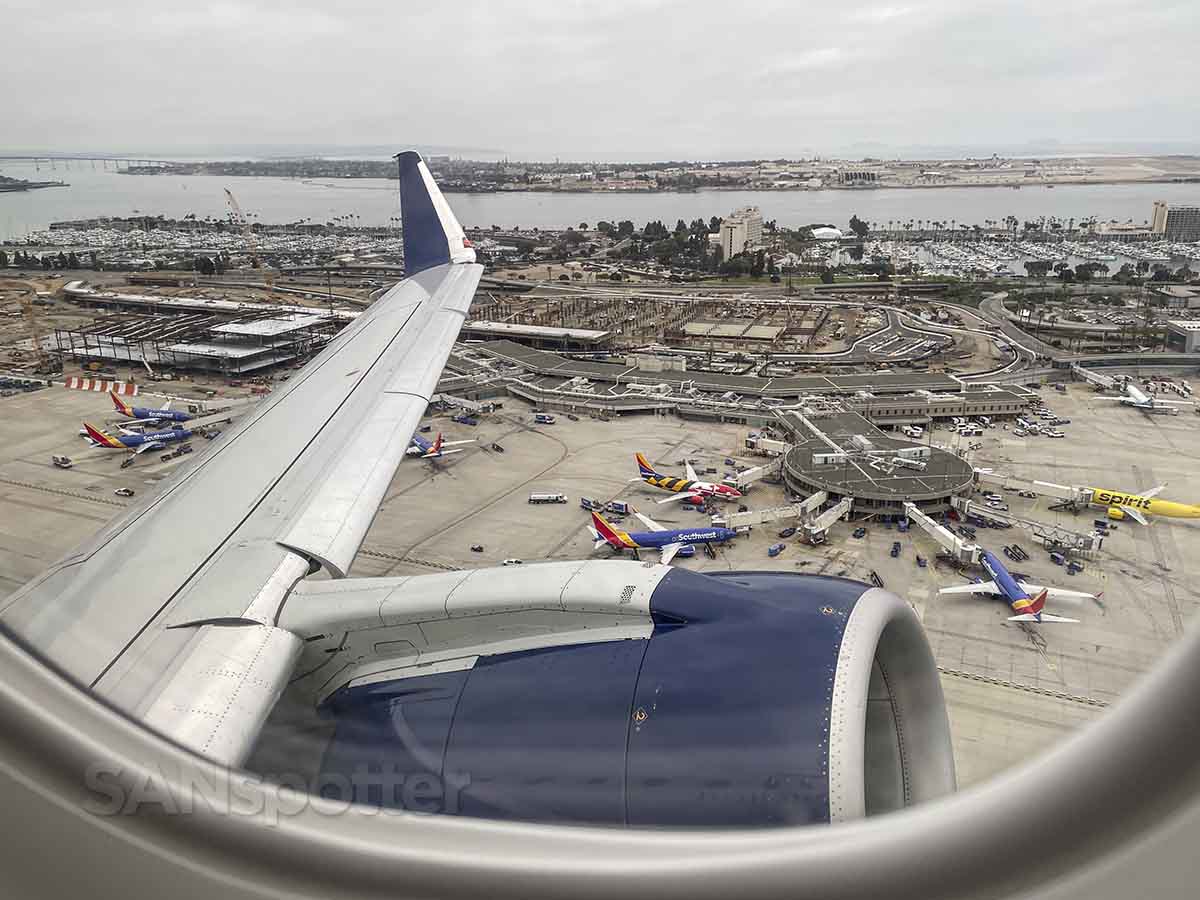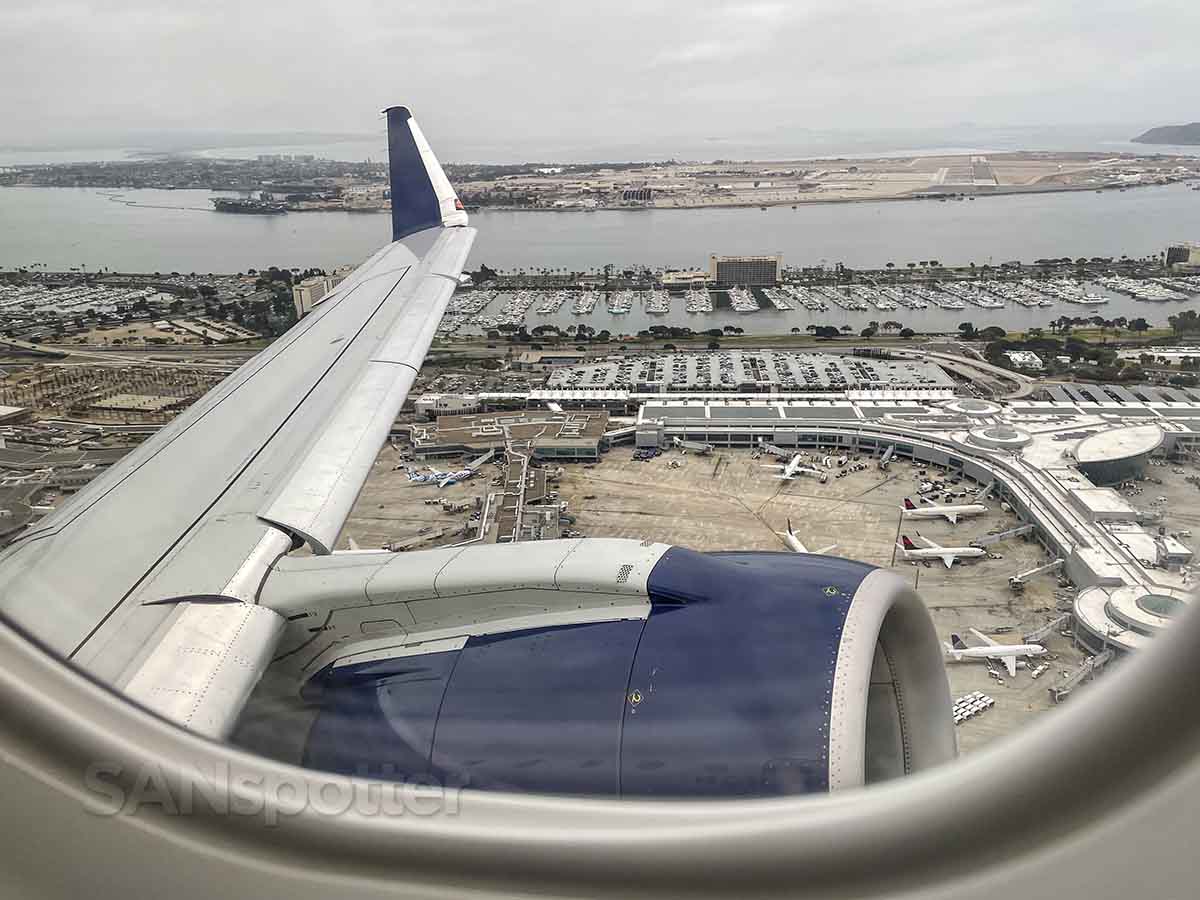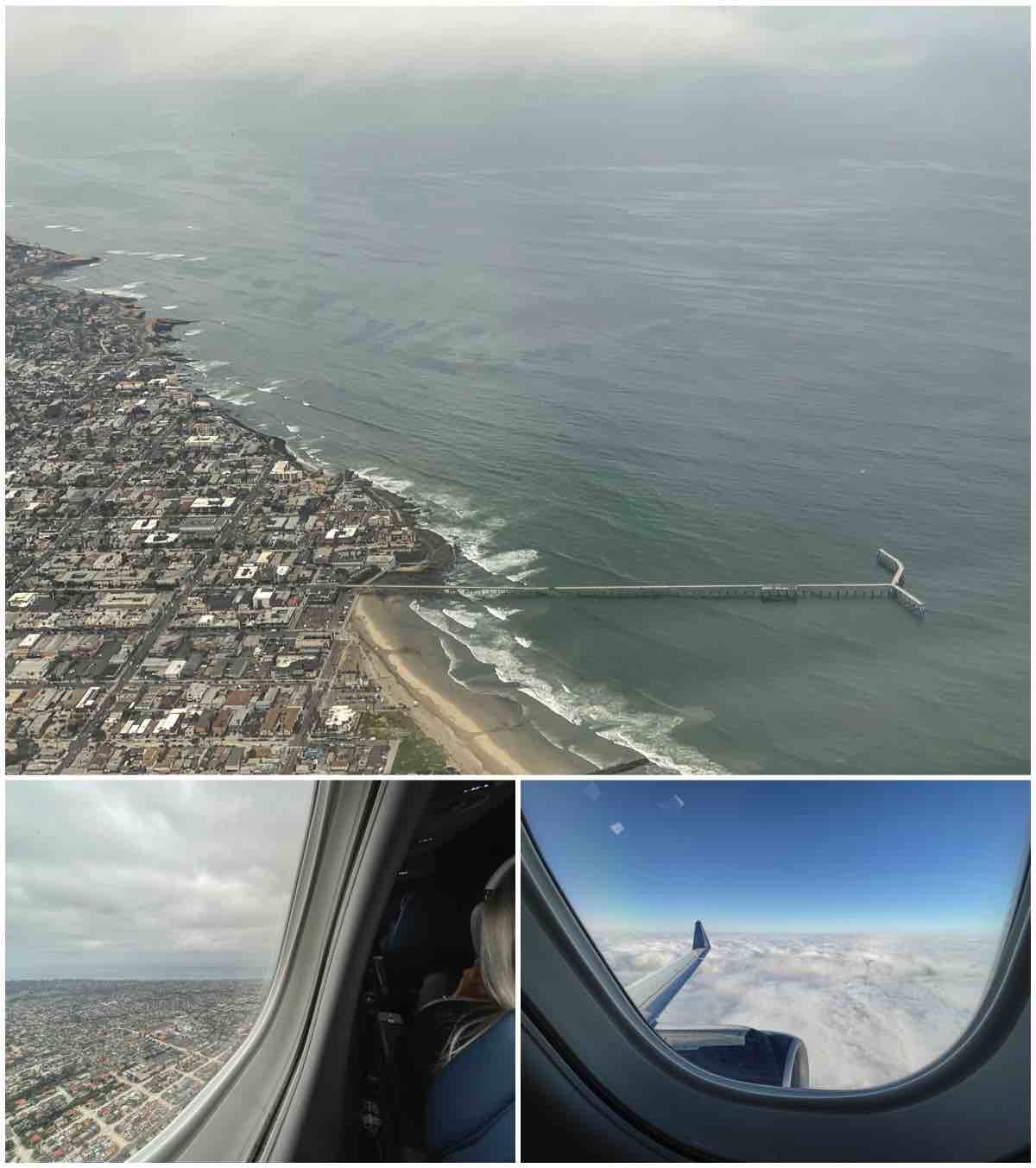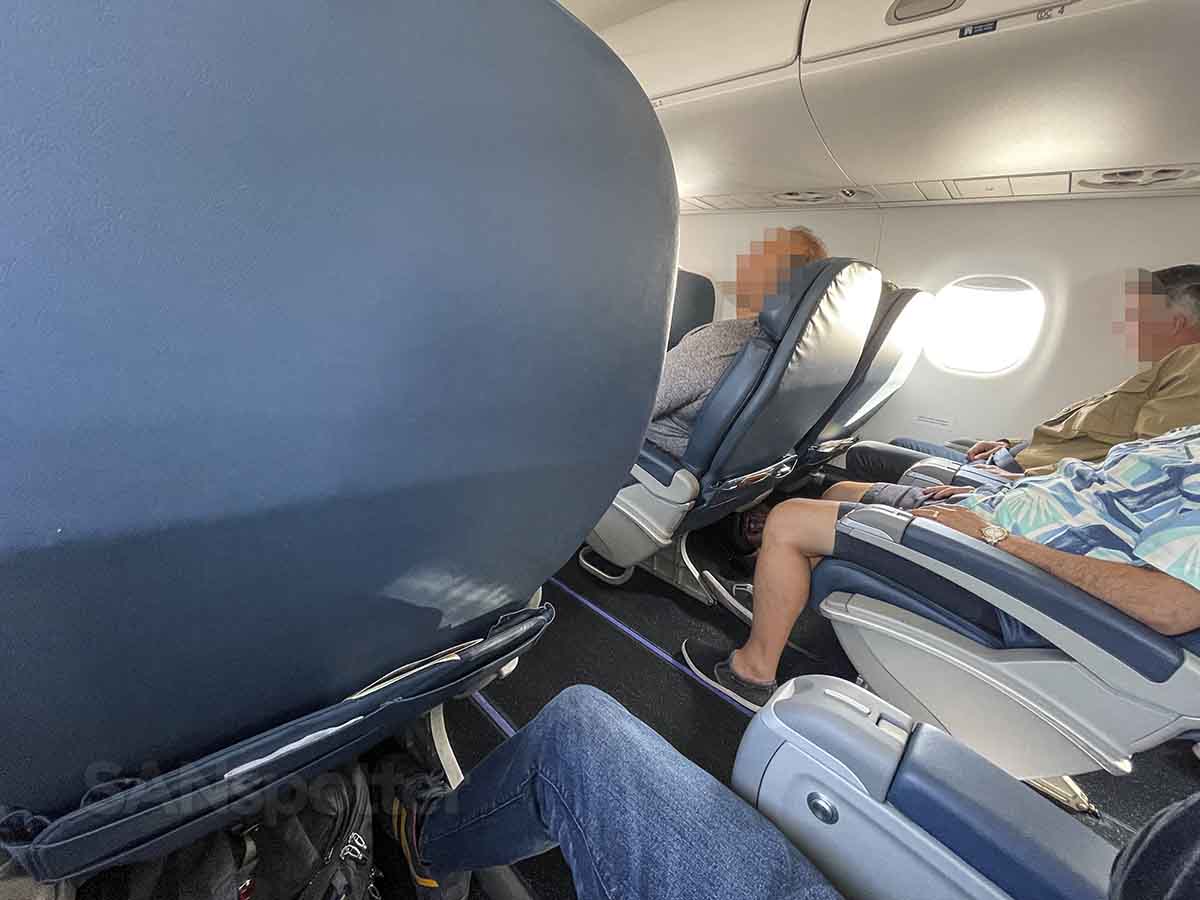 In flight entertainment
Sorry. There's no in-flight entertainment to speak of these Delta Connection E175s (in either economy or first class). They are Wi-Fi enabled though, and they do offer free messaging for all. The only problem is I wasn't able to connect to it to give it a proper test.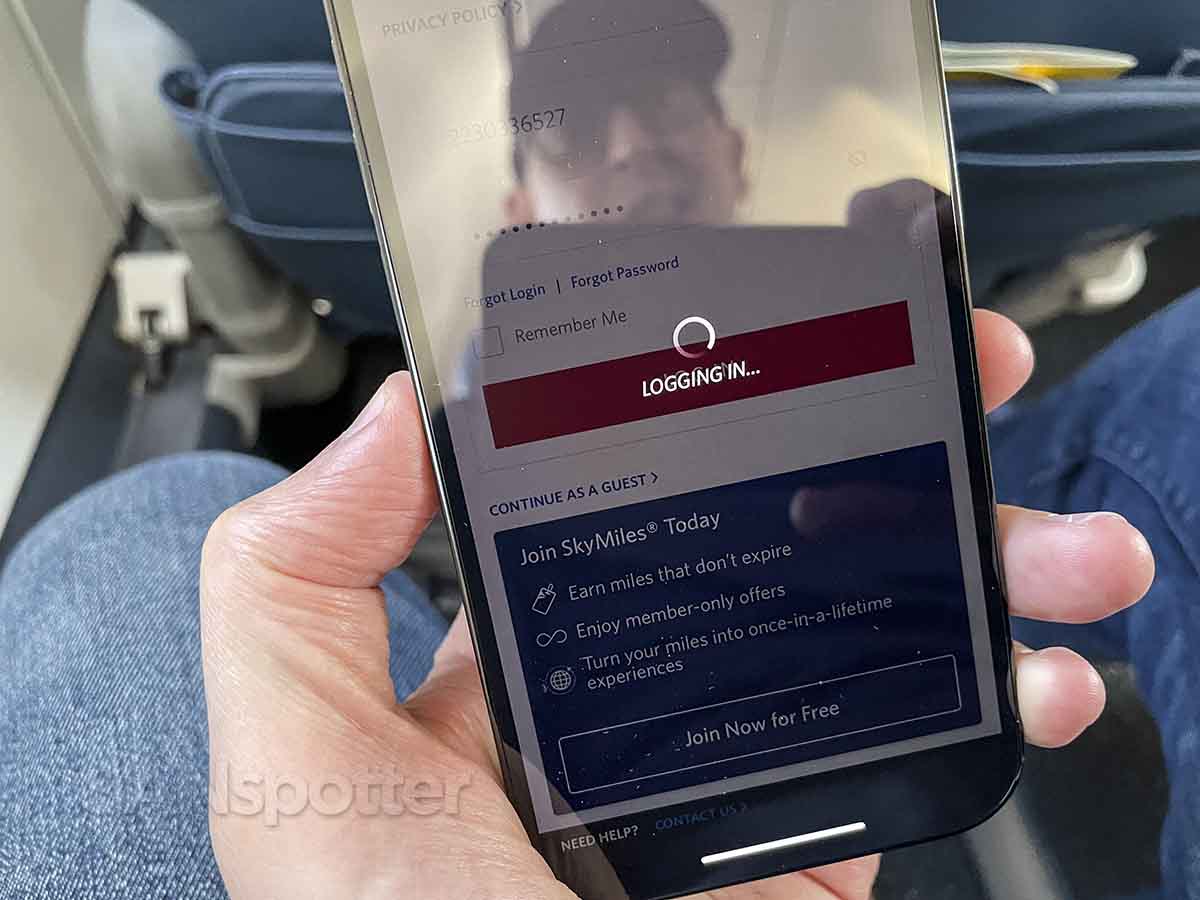 The food
This was admittedly a bad route to review first class on the Delta E175. Total flying time was just 23 minutes, so it's understandable that there were no drinks or snacks served on this flight.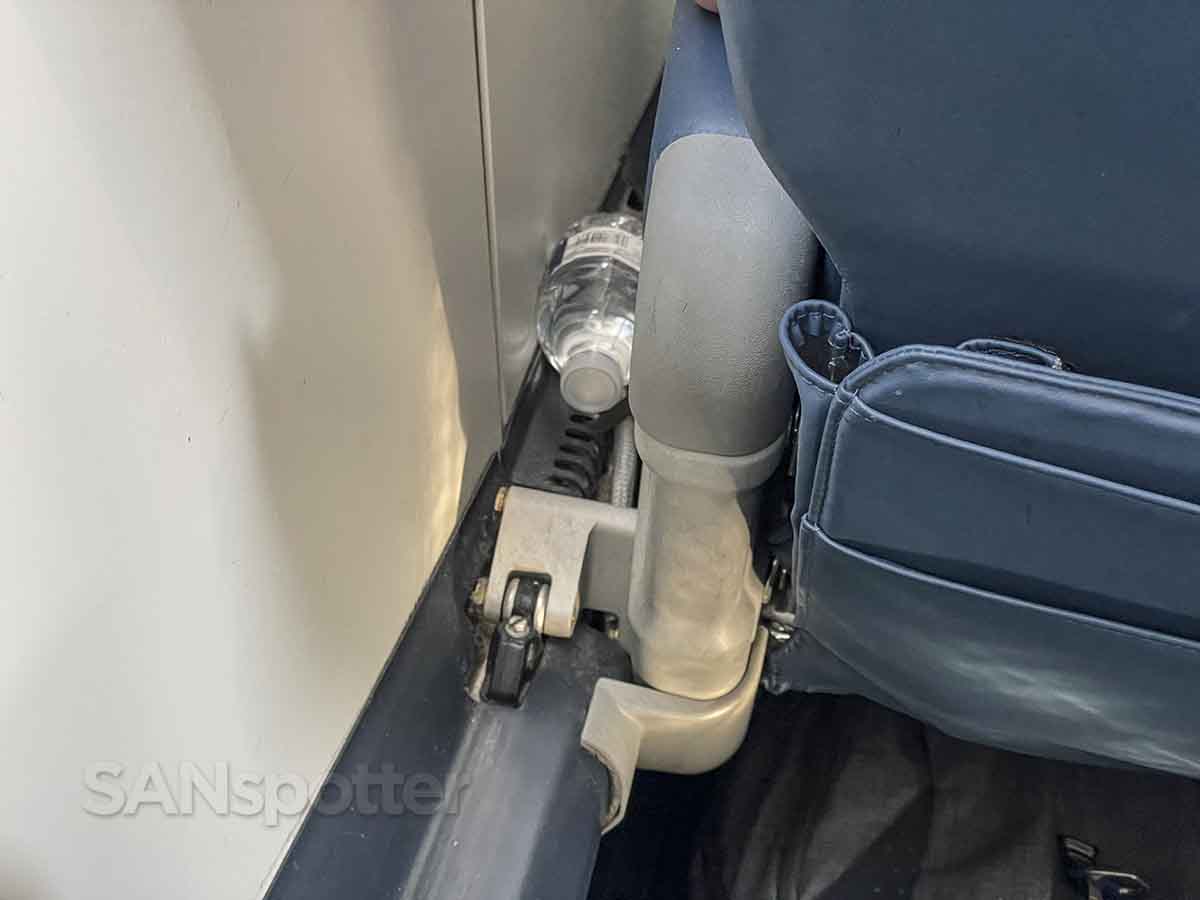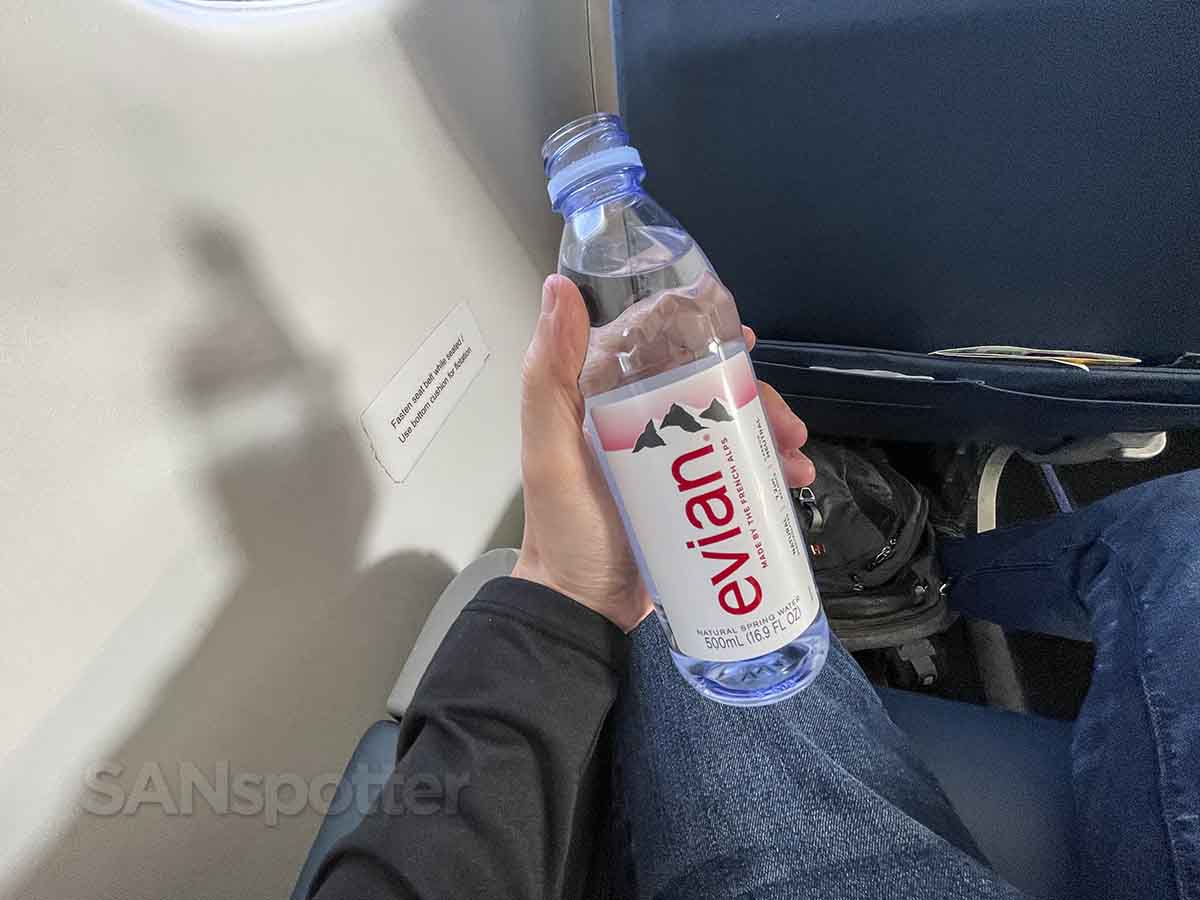 Despite the complete lack of service on this flight, you can expect basic drinks and a little bag of snack mix on most routes that these aircraft fly on. San Diego to Los Angeles (and return) is just an anomaly.
Seat comfort
As I hinted at the top of this review, the recline button on my seat wasn't working properly. It wouldn't allow my seat back to stand all the way upright, so I was basically stuck in a slightly reclined position for the entire flight.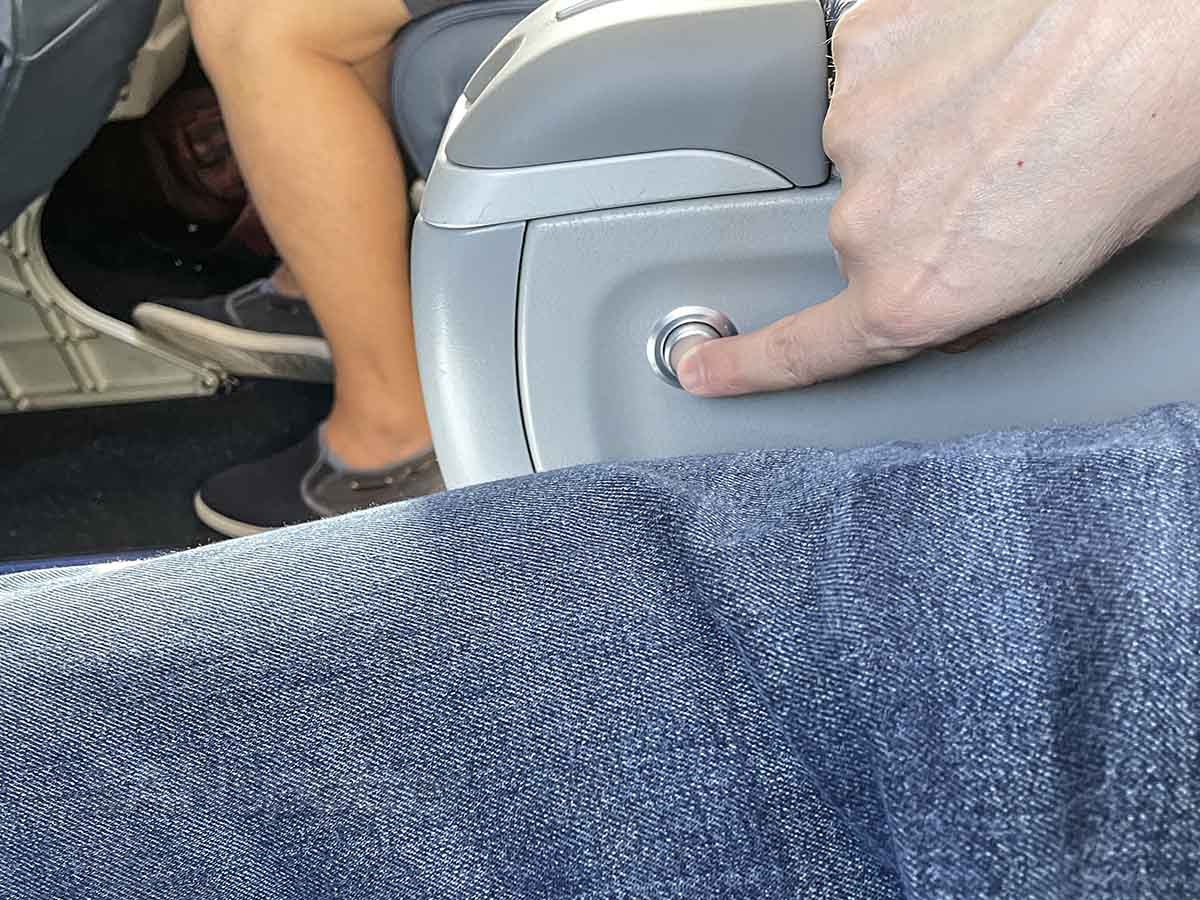 Other than the reclining issue, the seat itself was decently comfortable. Yes, it was narrow and hard, but the legroom was pretty darn good for a little regional jet.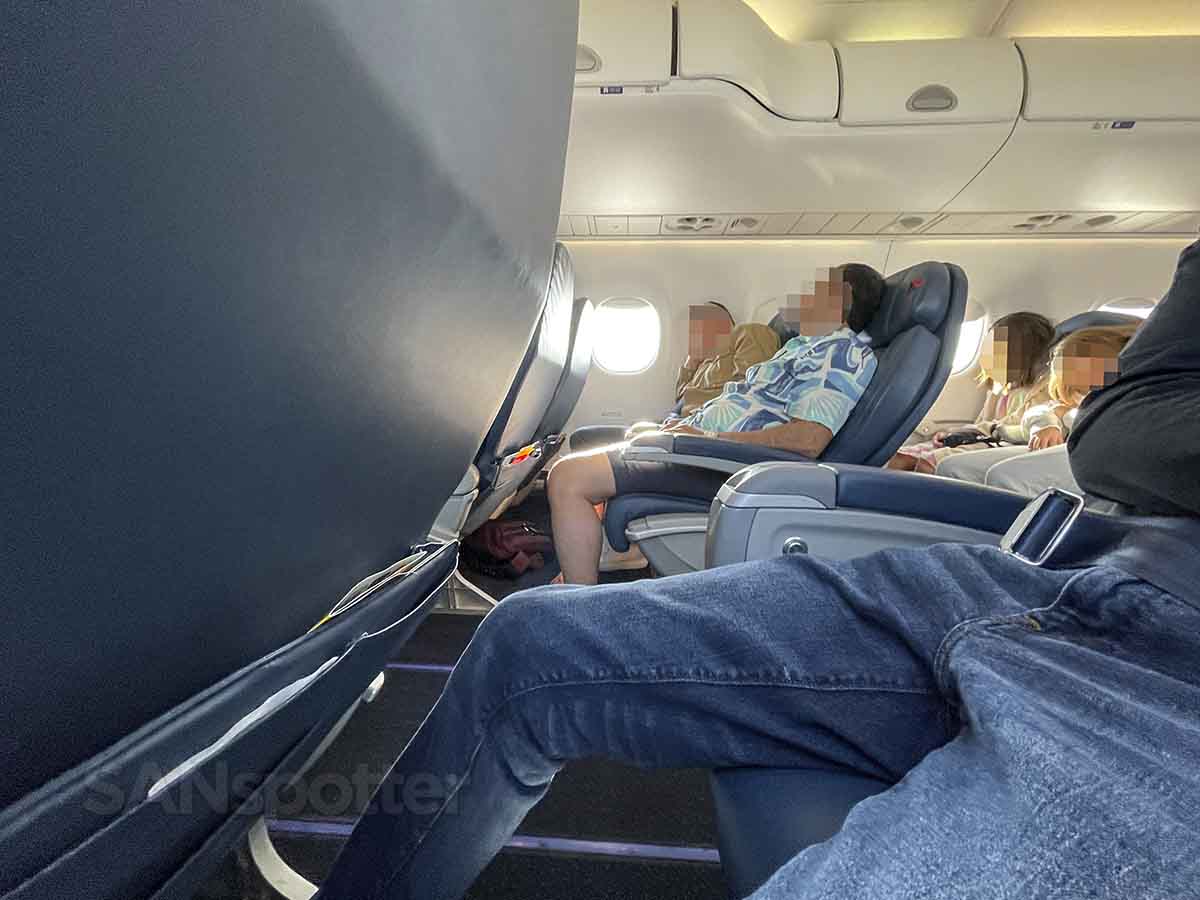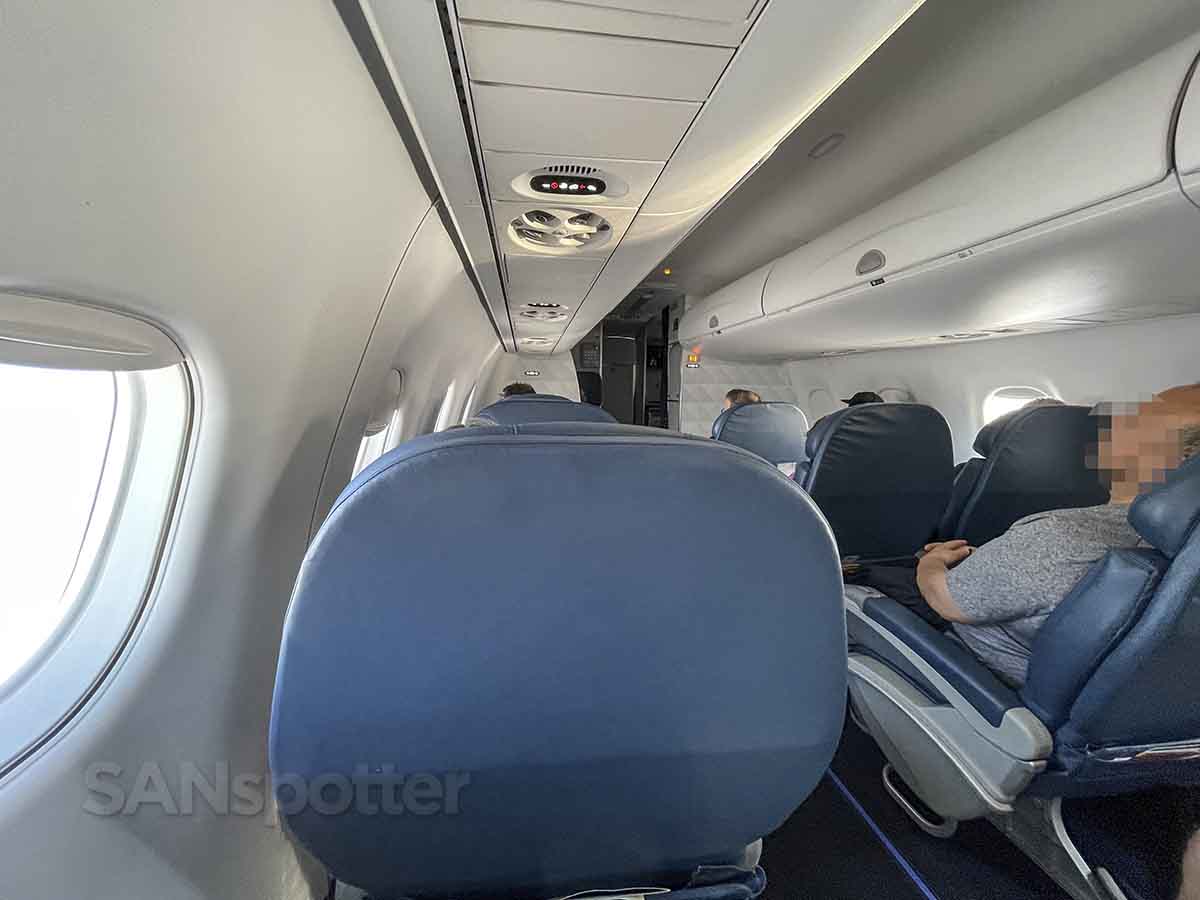 The descent and arrival into LAX
Unfortunately, when June Gloom strikes Southern California, it hits hard. Los Angeles was just as socked in as San Diego was, so there wasn't all that much to see on the way into runway 25L.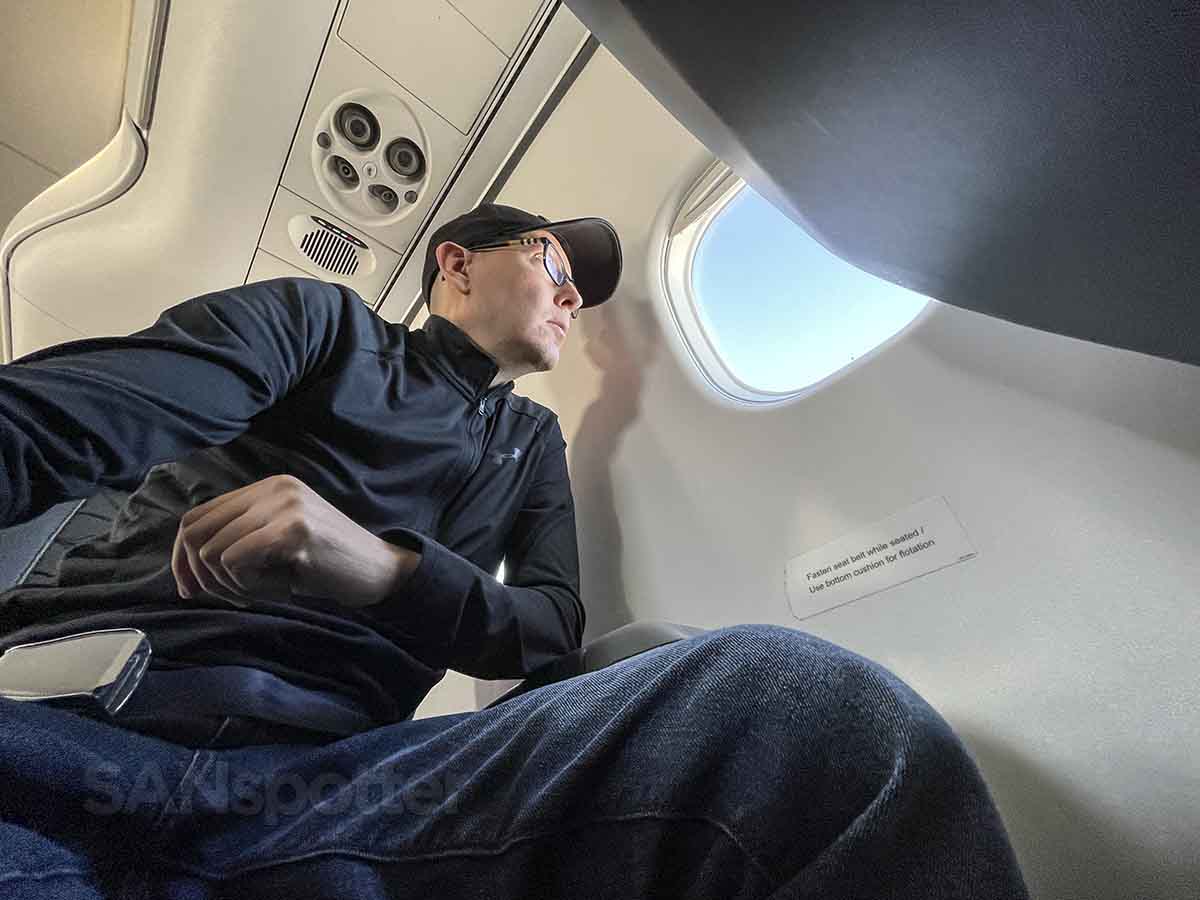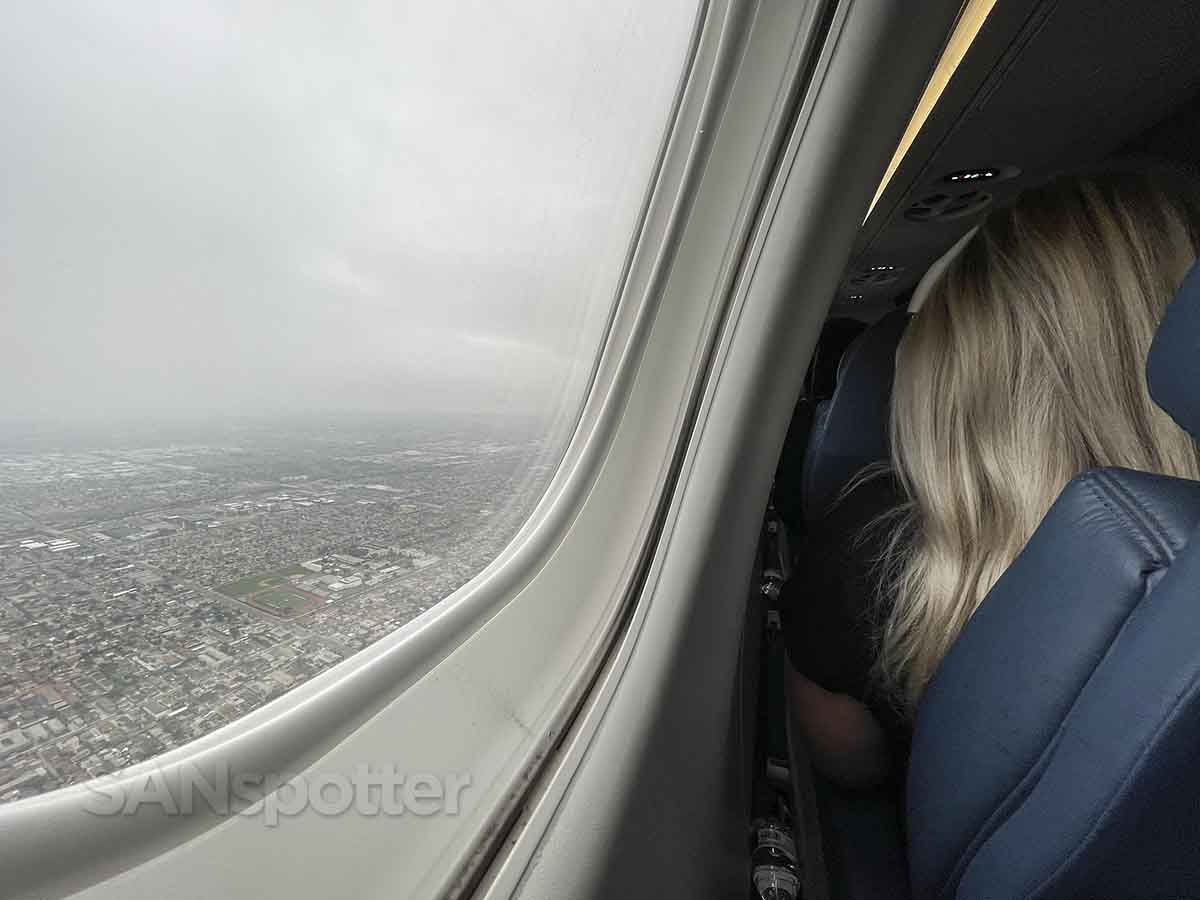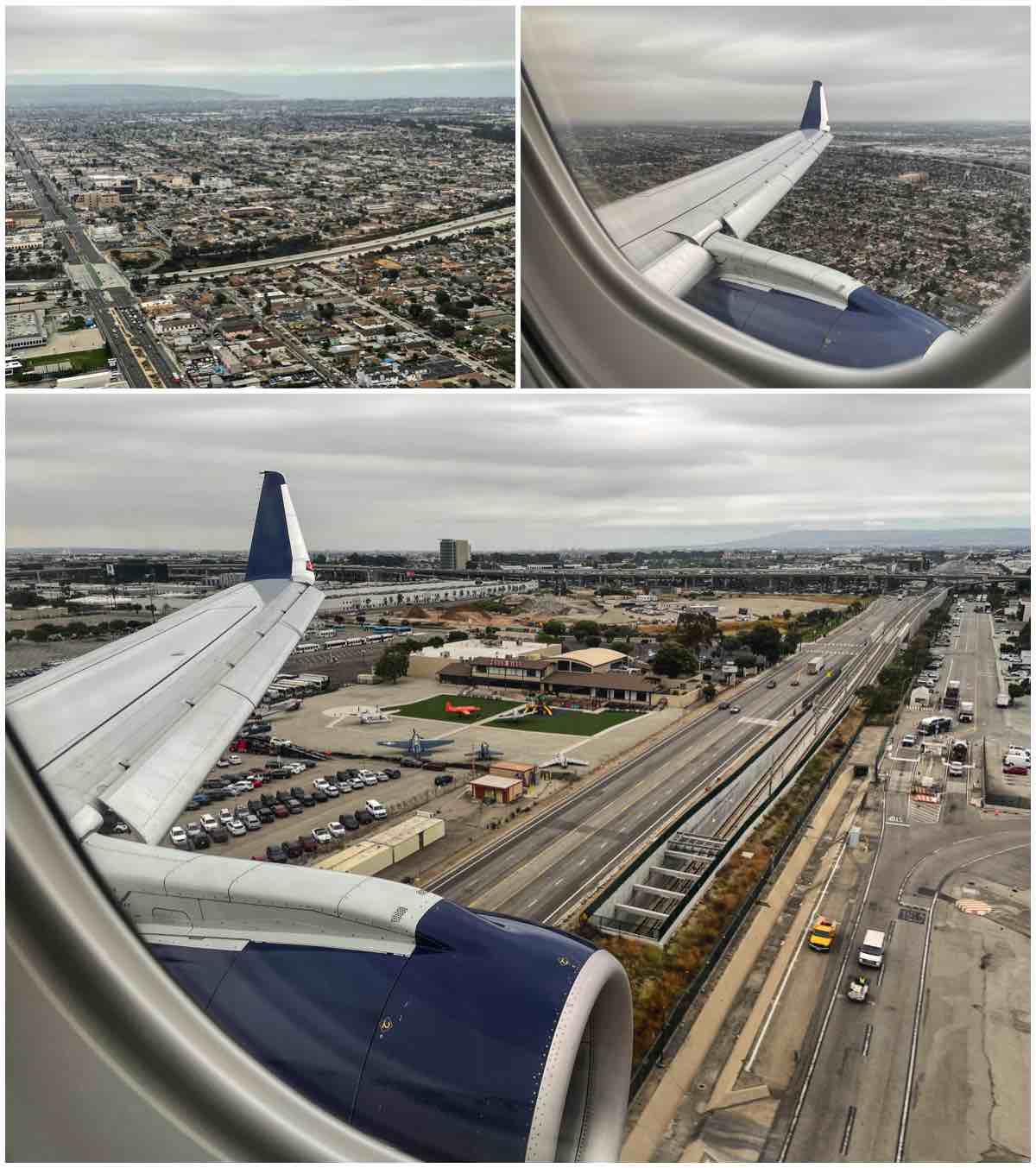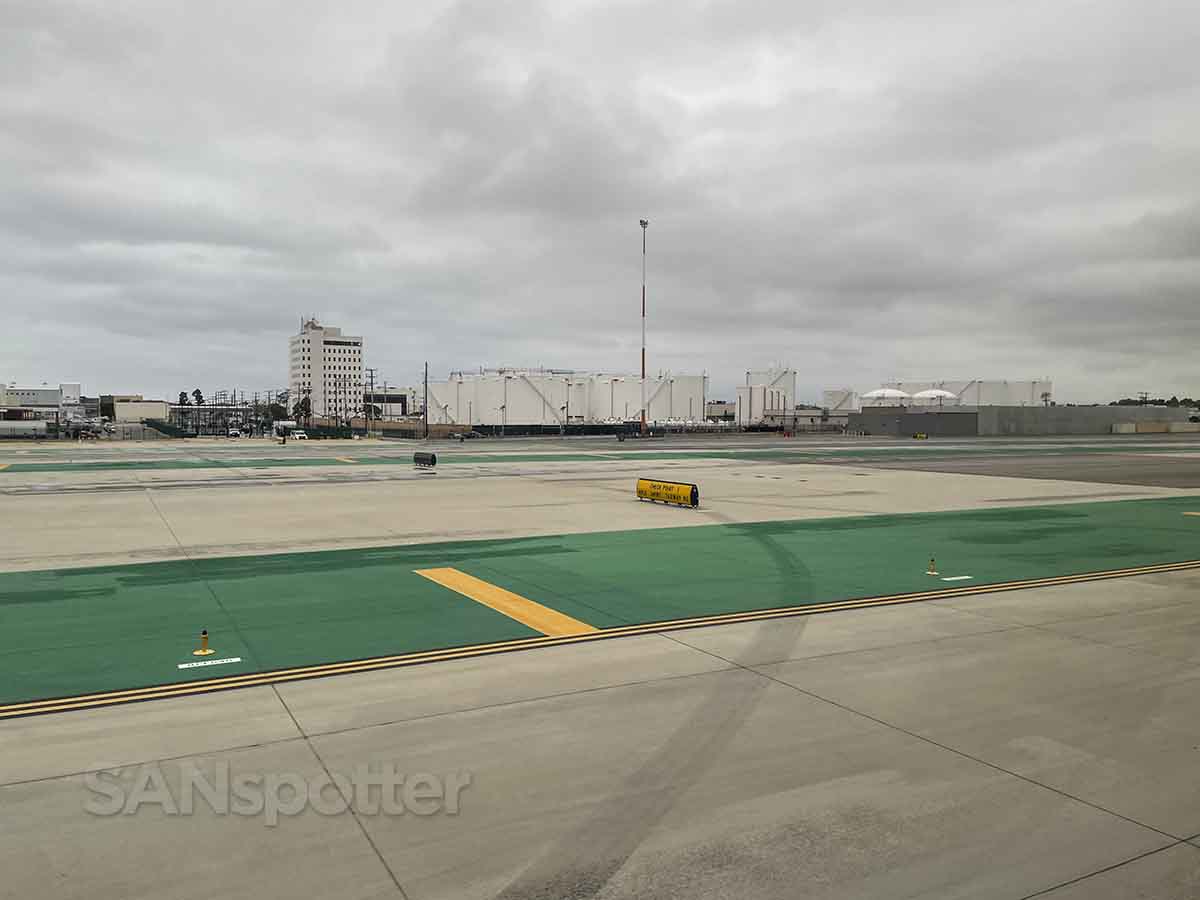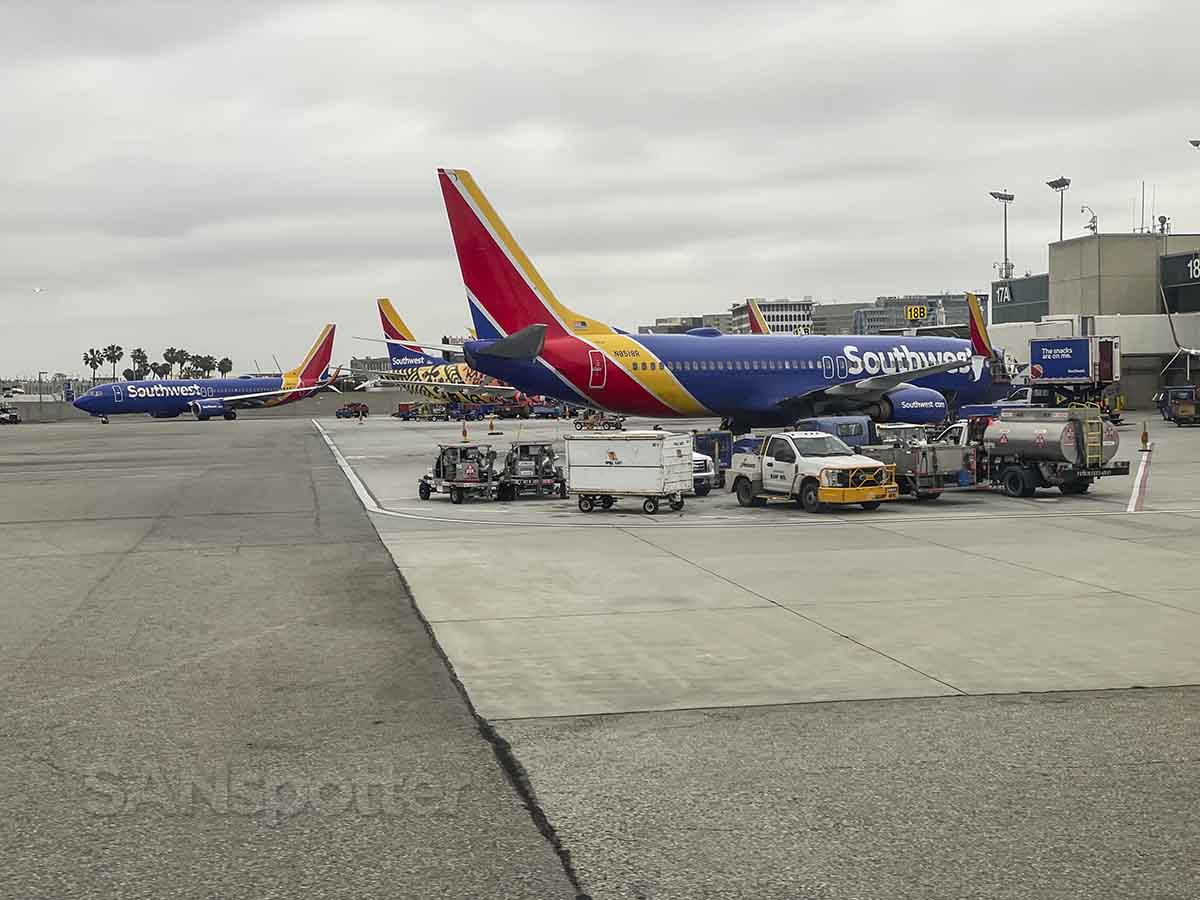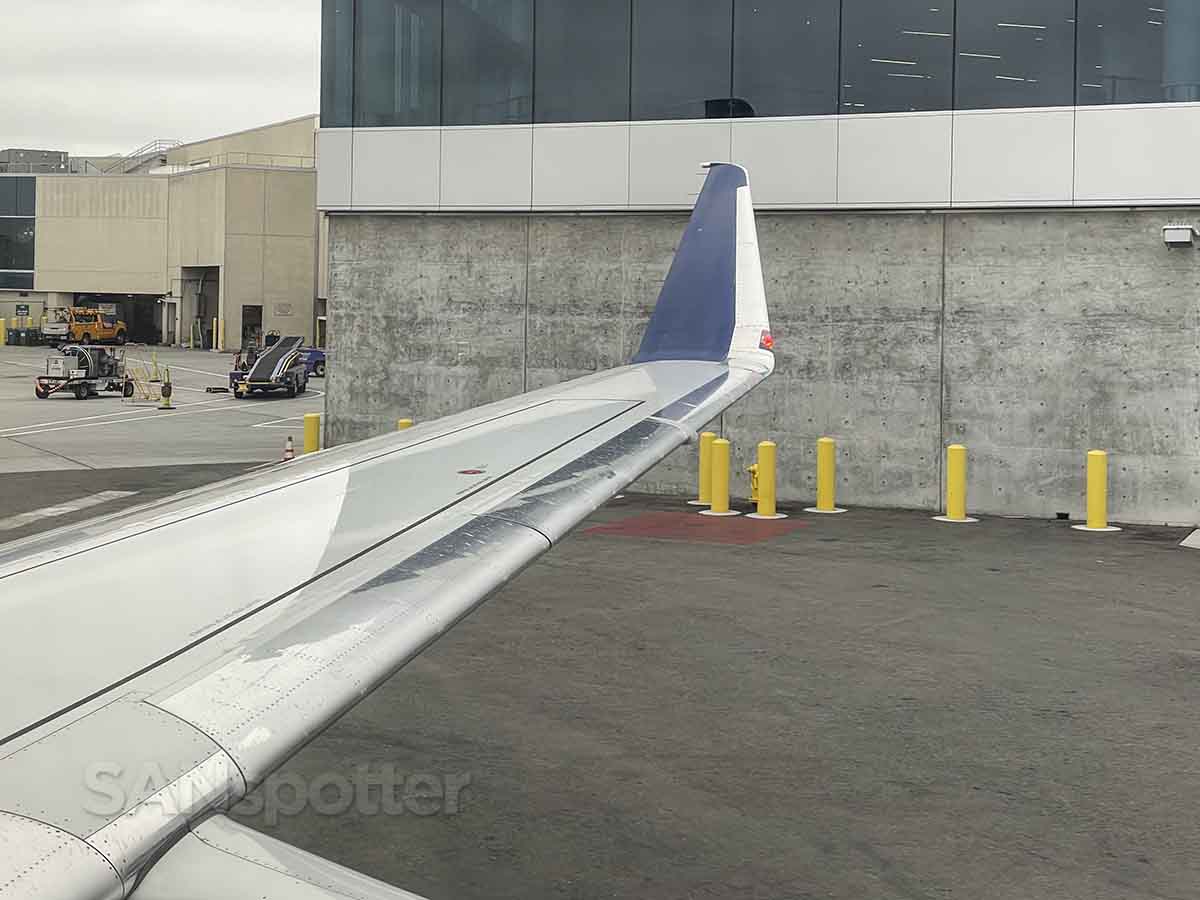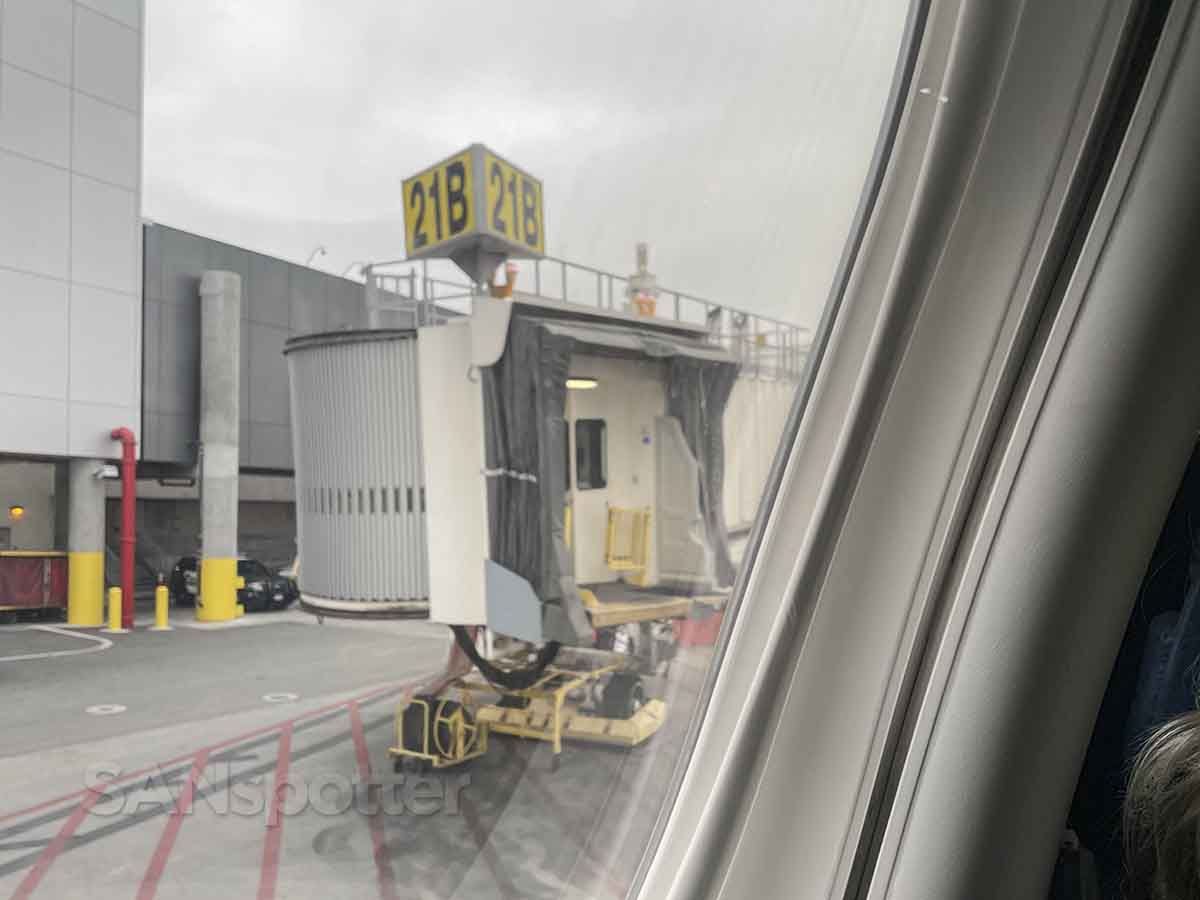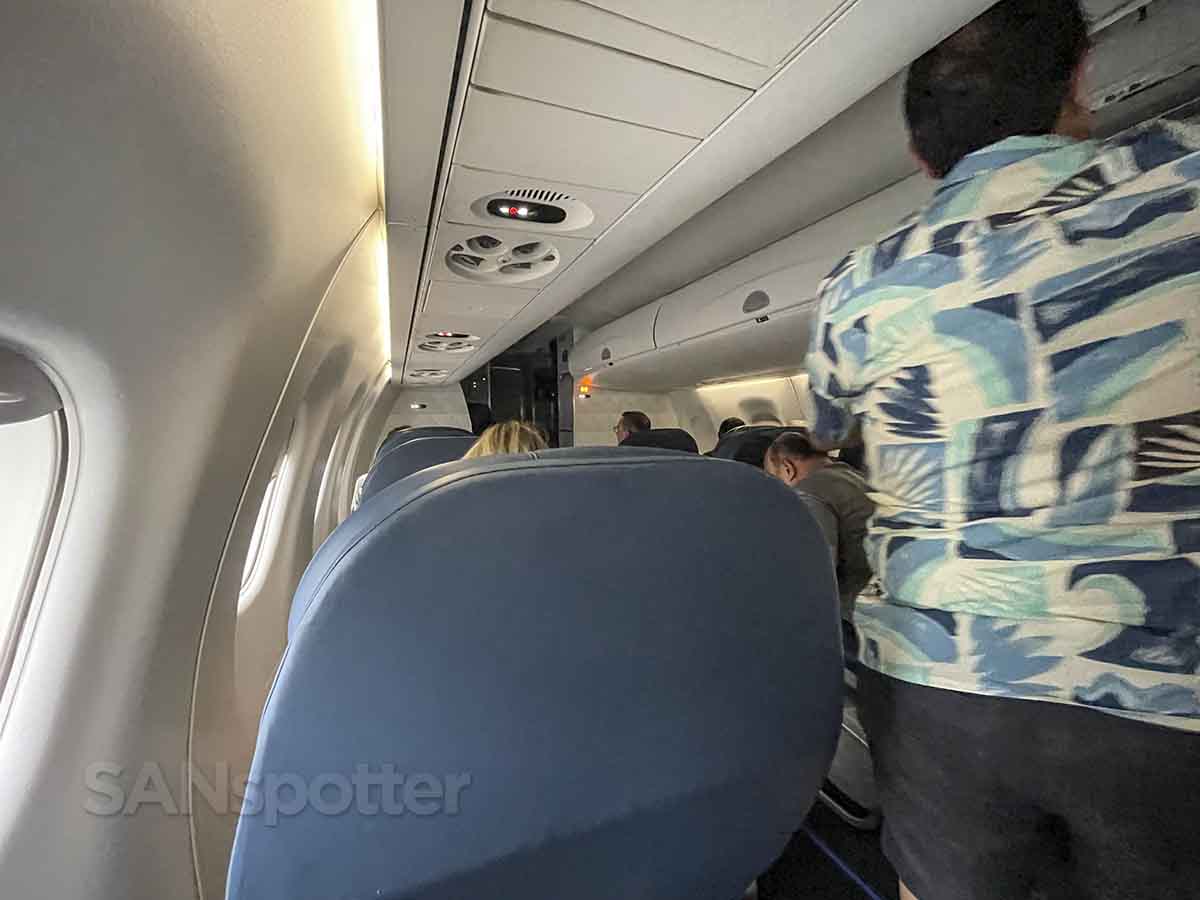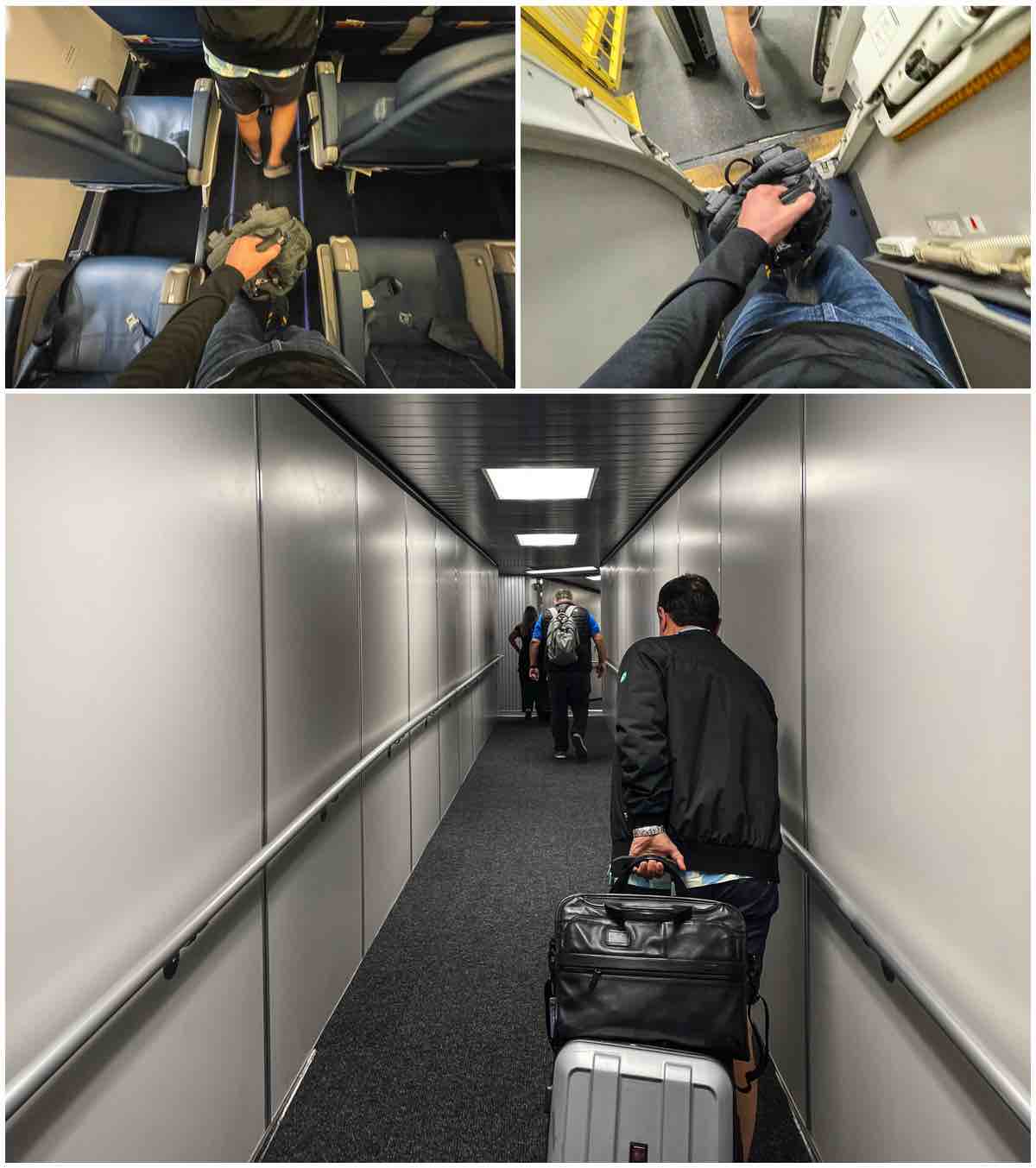 Pros and cons of first class on the Delta E175
The fact that first class even exists at all on these little regional jets is a blessing. It's certainly not what I would call luxurious, but the extra little bit of leg room makes a world of difference.
Pros
The 1-2 configuration of the first class cabin is ideal for both solo travelers and couples. As a solo traveler, I love the single seats!
Leg room is quite good (just as good as you would get in domestic first class on any other aircraft / airline).
There are power outlets out every seat. Woohoo!
Cons
There is no in-flight entertainment on the E175 (at least at the time of this writing).
Even though legroom is good, the seats are quite narrow.