The thing that sucks about purchasing a basic economy ticket is the feeling of wishing there was an option to get something nicer without having to shell out big bucks for the fancy seats.
Thankfully, Breeze Airways has a solution to this problem (at least on their A220-300s). They call it the "Nicer" seat. Clever, eh?
I recently had a chance to try the Nicer seat on a 3 1/2 hour flight from Los Angeles to New Orleans. As you're about to see, it is indeed nicer. It's also a little worse if I'm being honest…
MX543
Los Angeles, CA (LAX) – New Orleans, LA (MSY)
Monday, June 5, 2023
Aircraft: A220-300
Registration: N215BZ
Duration: 3 hours 40 minutes
Seat: 6F ("Nicer" Seat)

My full review of the Breeze Airways A220-300 Nicer seat from Los Angeles to New Orleans
As a reminder, there are three types of seats in the Breeze Airways A220-300. The basic economy seats are called "Nice." The fancy seats are called "Nicest." Their middle tier seat (the one you will see you in this review) is called "Nicer."
The Nicer seats are essentially basic economy (Nice) seats with a little extra legroom. The best part? It doesn't cost very much to sit in one of them.
Arrival at LAX
Flying up from San Diego in Delta Connection E175 first class was probably not the best way to set myself up for this review. I hate to say it, but that was a more comfortable experience.
Breeze Airways operates out of Terminal 1 at LAX. Kind of. That's where ticketing and baggage claim is. Their planes, however, operate in and out of the West gates at the Tom Bradley International Terminal (Terminal B). The hell?
I'm happy to report that there is an airside shuttle bus that makes the transfer convenient and easy.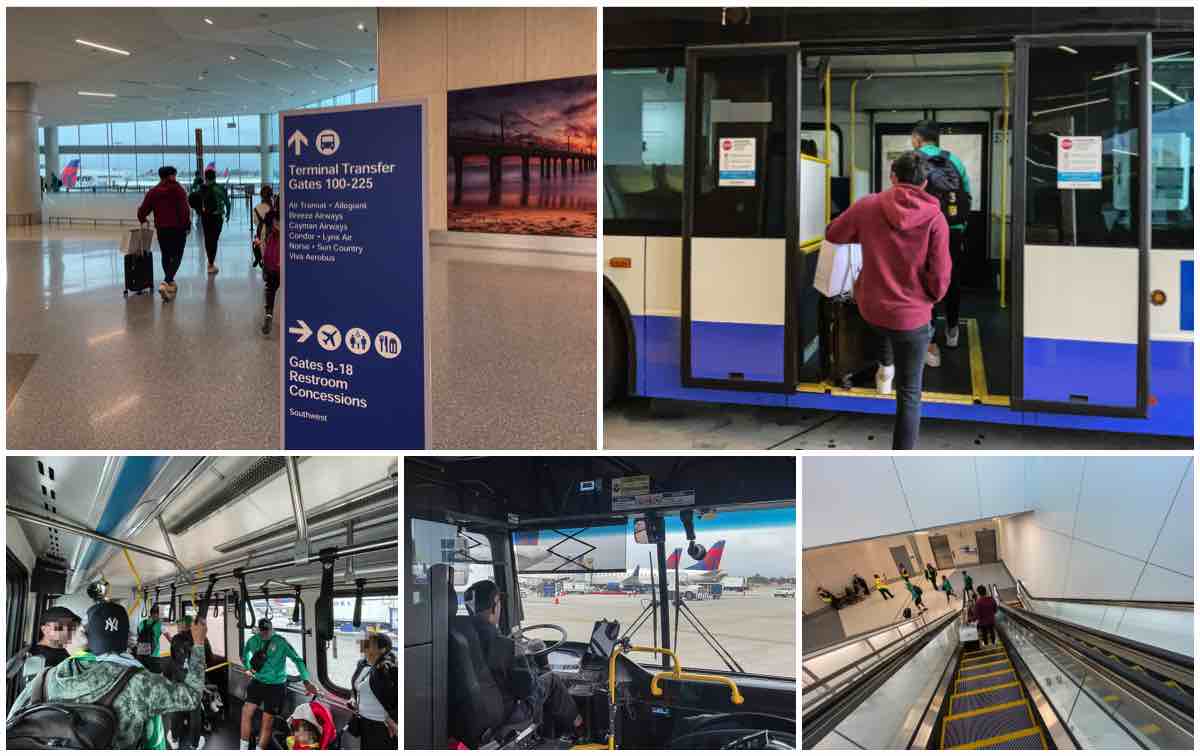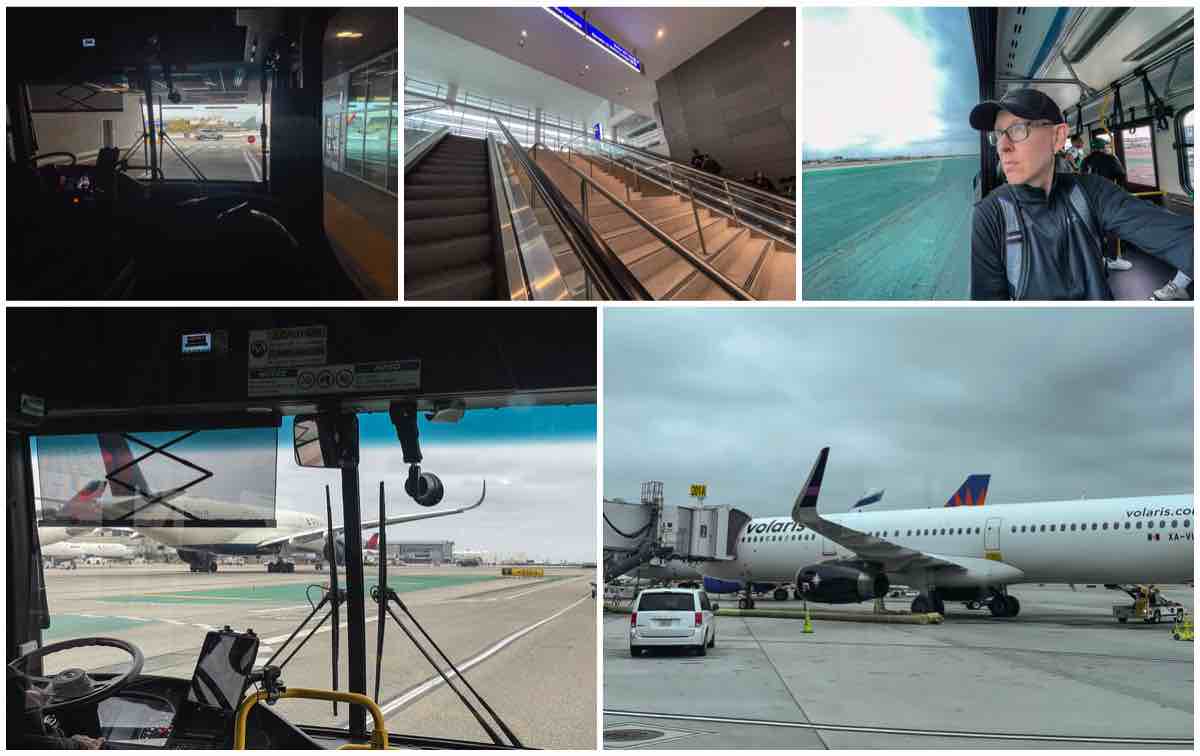 The boarding process for flight number 543 to New Orleans
For being such a relatively new airline, I'm still amazed at how quickly Breeze Airways got their **** together. This was my third ever flight with them, and once again, they got the boarding process started nearly right on time.
Nicer seat overview
Remember what I was saying earlier about these seats being "worse" than "nicer"? They aren't anywhere near as nice as the Nicest seats, so technically, I'm not lying. They are pretty decent though, with gobs of extra leg room and useful amenities (such as power outlets and device holders).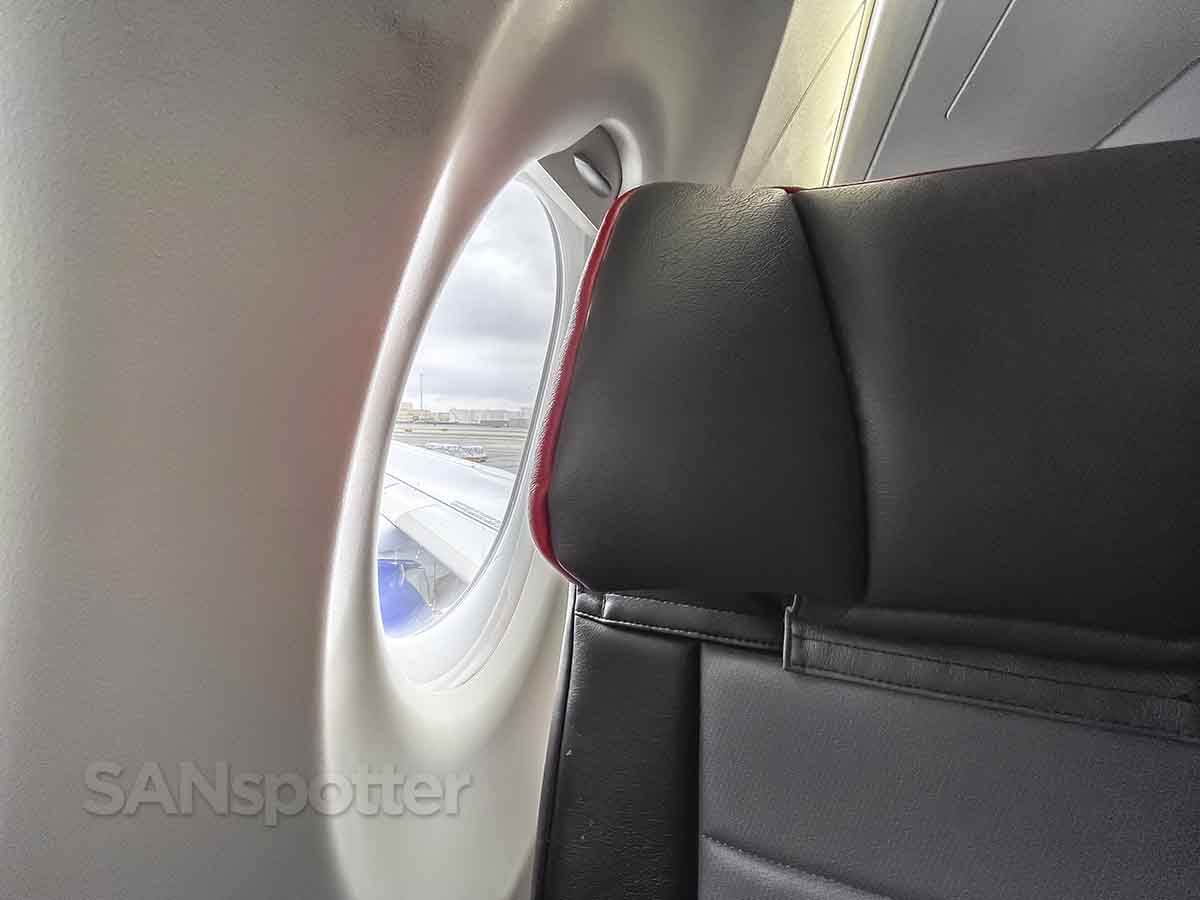 The departure out of LAX
Pushback from the gate was about 9 minutes late, but who was counting? I certainly wasn't. Especially since I got lucky and scored an empty middle seat next to me. As a matter of fact, most every solo traveler in the Nicer seat section had an empty seat next to them. Nice!
The following is a full / unedited video of the entire taxi and takeoff process. I love how quiet the Airbus A220-300 is at full rip!
In-flight entertainment
There is no in-flight entertainment on any Breeze Airways flight at the time of this writing. Wi-Fi isn't available either. Not even for an additional cost.
Despite the lack of video screens and streaming entertainment, at least they were kind enough to provide handy personal device holders built into the seat back headrests.
The food
Nicer seat passengers on Breeze Airways have the exact same food options as everyone else on the plane does. The only difference (at least compared to the Nicest seat passengers) is that nothing is free. Except water. They're not that stingy.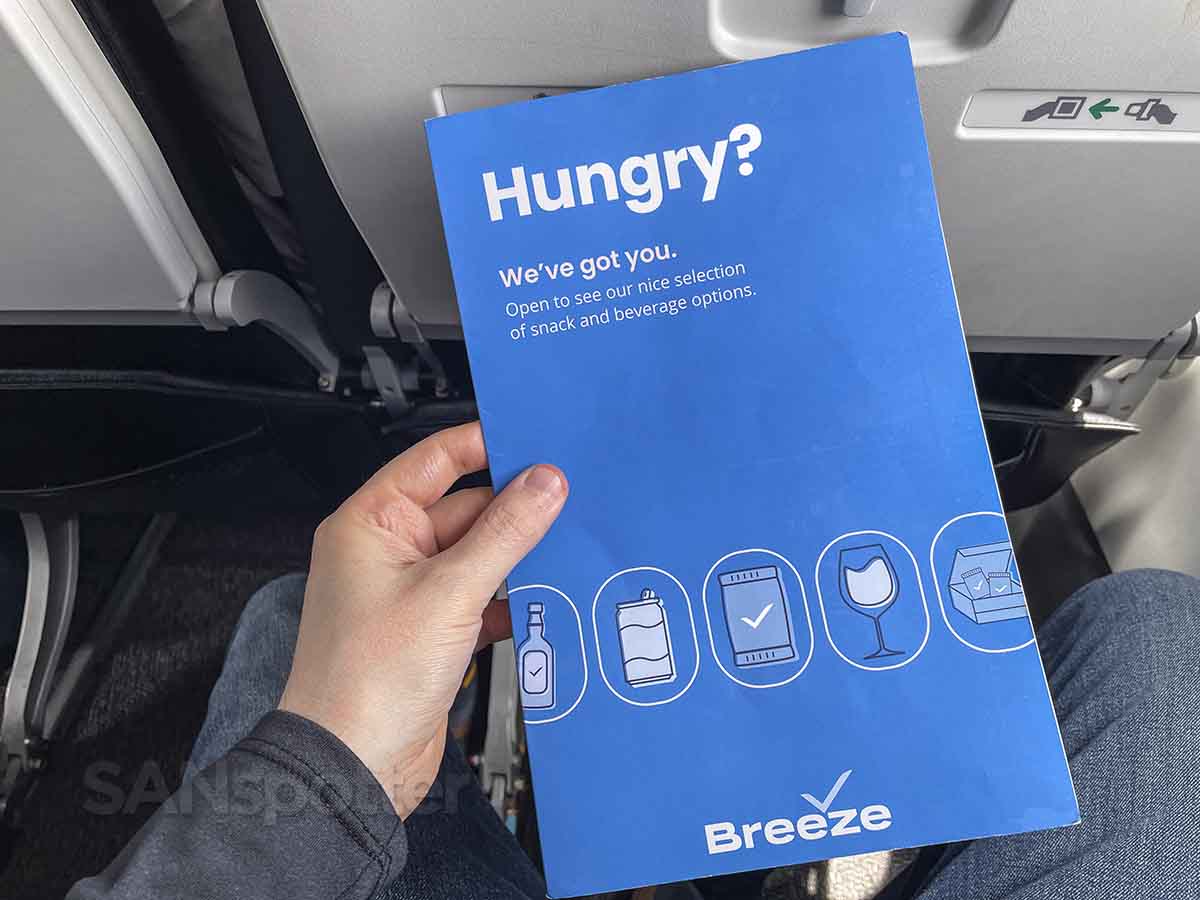 The best way to sum up the food on this flight is to compare it to what you saw in my Breeze Airways E195 Extra Legroom review. Back then, all we got was a bag of potato chips and a cup of water. It seems not much has changed.
Seat comfort
If you've flown economy class on any other airline recently, the Breeze Airways Nicer seats might not be much of a surprise. Yes, the leg room is extremely generous – but the seat itself is bare-bones basic economy.
It's a narrow (and hard) seat, and it doesn't recline as much as the Nicest seats do. That said, it was perfectly fine for this 3 1/2 hour flight to New Orleans.
The descent and arrival into New Orleans
It had been over 23 years since I had last flown into New Orleans, so I was very much looking forward to seeing how things have changed. Then again, I have a really hard time remembering 23 hours ago let alone 23 years, so that probably explains why nothing looked familiar to me all the way in.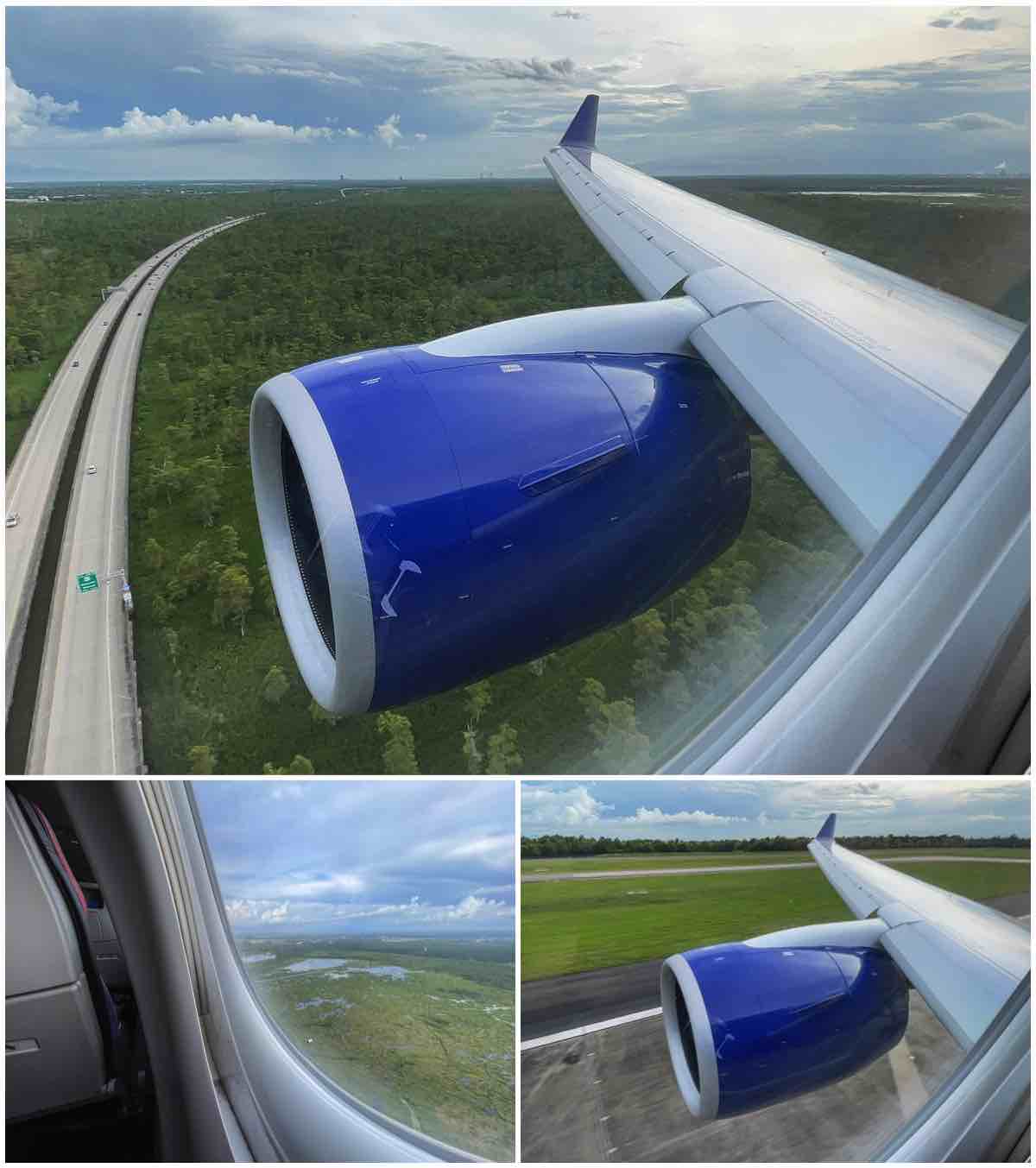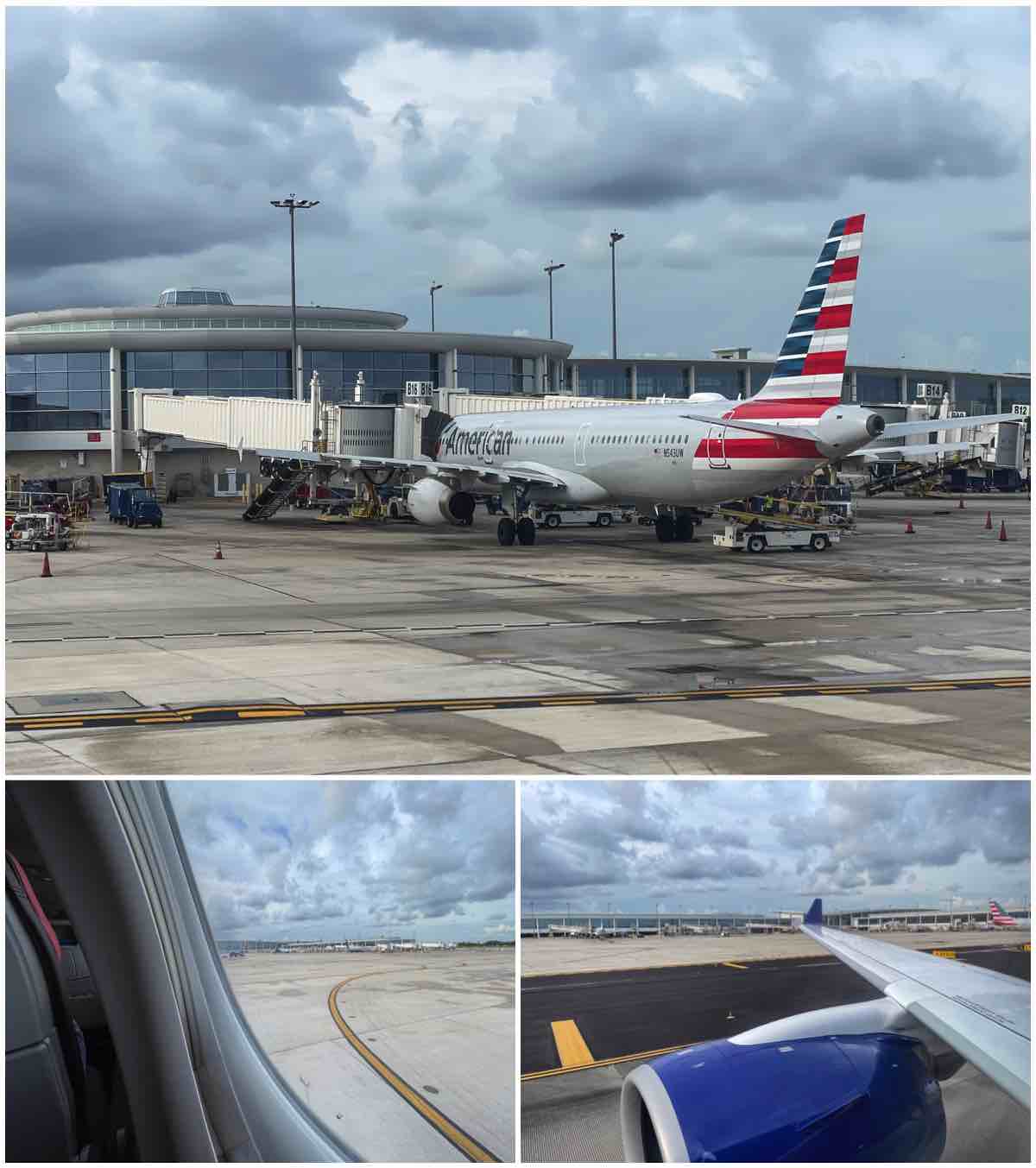 Pros and cons of the Breeze Airways A220-300 Nicer seat
This experience was an eye-opener for me. As much as I enjoyed the much larger Nicest seat last year, this Nicer seat experience seemed to be a much better value. I much prefer extra legroom over extra seat width, and it'll be really hard for me to resist on future bookings. I mean, it only costs just a teeny bit more than basic economy (the "Nice" seats) for crying out loud.
Pros
The extra legroom is very noticeable. Anyone over 6 feet tall will appreciate it.
Being able to board with Zone 1 means that you won't have to fight for overhead bin space.
It's a great value. Most of the time, you'll be able to score one of these seats for not much more than what basic economy costs.
Cons
It's the exact same seat they use for basic economy. Translation: it won't be very comfortable on longer flights.
Other than water, snacks and drinks are not free.
The lack of in-flight entertainment means that you're going to have to bring your own.