Prior to trying the "Nicest" seat on the Breeze Airways A220-300, I wasn't really sure how to classify it. Is it business class? Or is it premium economy?
After experiencing it on a 5 1/2 hour flight from Richmond (Virginia) to San Francisco, I can tell you with absolute certainty that it is not business class. The lack of proper food and in-flight entertainment options makes it a budget premium economy experience at best.
The seats absolutely lived up to their name however. They were by far the nicest on the whole airplane.
MX116
Richmond, VA (RIC) – San Francisco, CA (SFO)
Wednesday, August 24, 2022
Aircraft: A220-300
Registration: N206BZ
Duration: 5 hours 15 minutes
Seat: 5F ("Nicest" Seat)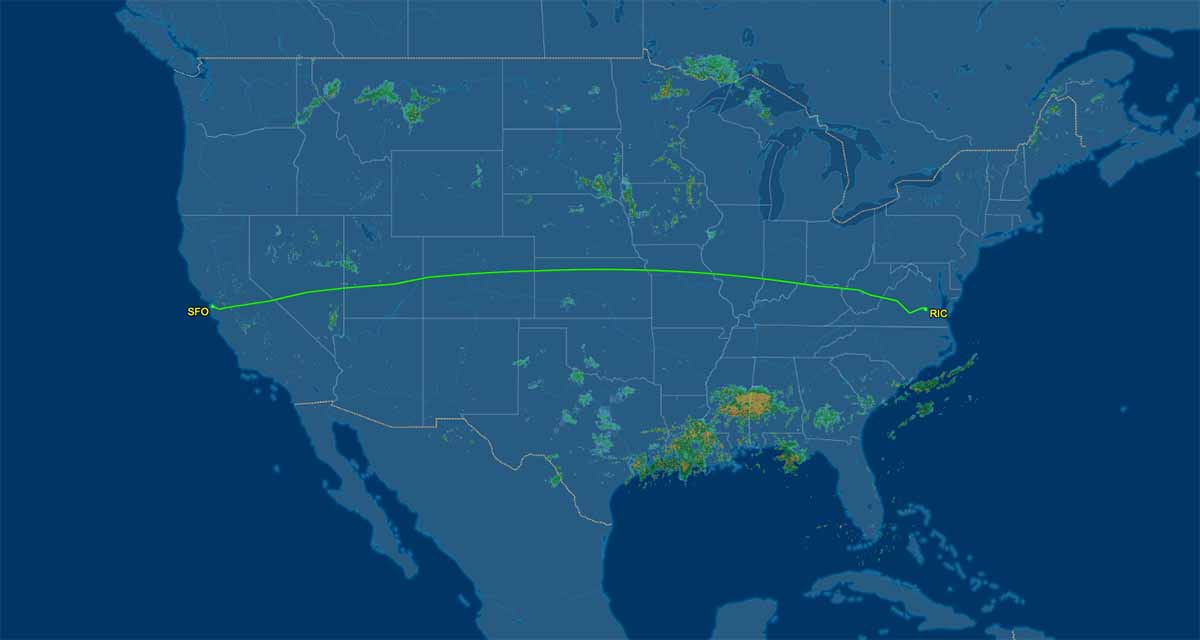 The video
Ever since Breeze Airways announced that they were putting premium seats in their new Airbus A220 aircraft, I couldn't wait to make a video about it. I had a lot of fun making my last Breeze Airways video, so even before going into this, I knew it was going to be a good time.
Normally I'd have a hard time condensing a 5 1/2 hour flight into a video of 12 minutes or less. However, the lack of onboard service made this relatively easy. Don't give me wrong – it was a great flight, but a bit lacking in the amenities.
My full review of the Breeze Airways A220-300 "Nicest" seat
Breeze Airways is a low-cost carrier with a focus on smaller secondary cities (mostly). They launched their Richmond to San Francisco service earlier this year, and it is currently the longest route in the Breeze Airways network. I figured it would be the best opportunity for me to see what the Breeze Airways "Nicest" seat is all about.
Arrival at the Richmond International Airport
I arrived at the Richmond Airport at precisely 6:02 AM for the 8 AM flight to San Francisco. It's a midsize Airport which is very easy to access, so I can tell you that arriving two hours before your flight is beyond overkill. I needed to get footage for this review though, so that's my excuse.
FYI, Breeze Airways uses Terminal A at the Richmond Airport
Terminal A is the smaller of the two terminals at RIC, but still a decent place to hang out before a flight. There are plenty of food options, as well as lots of quiet nooks and crannies you can dip into to get away from the crowds.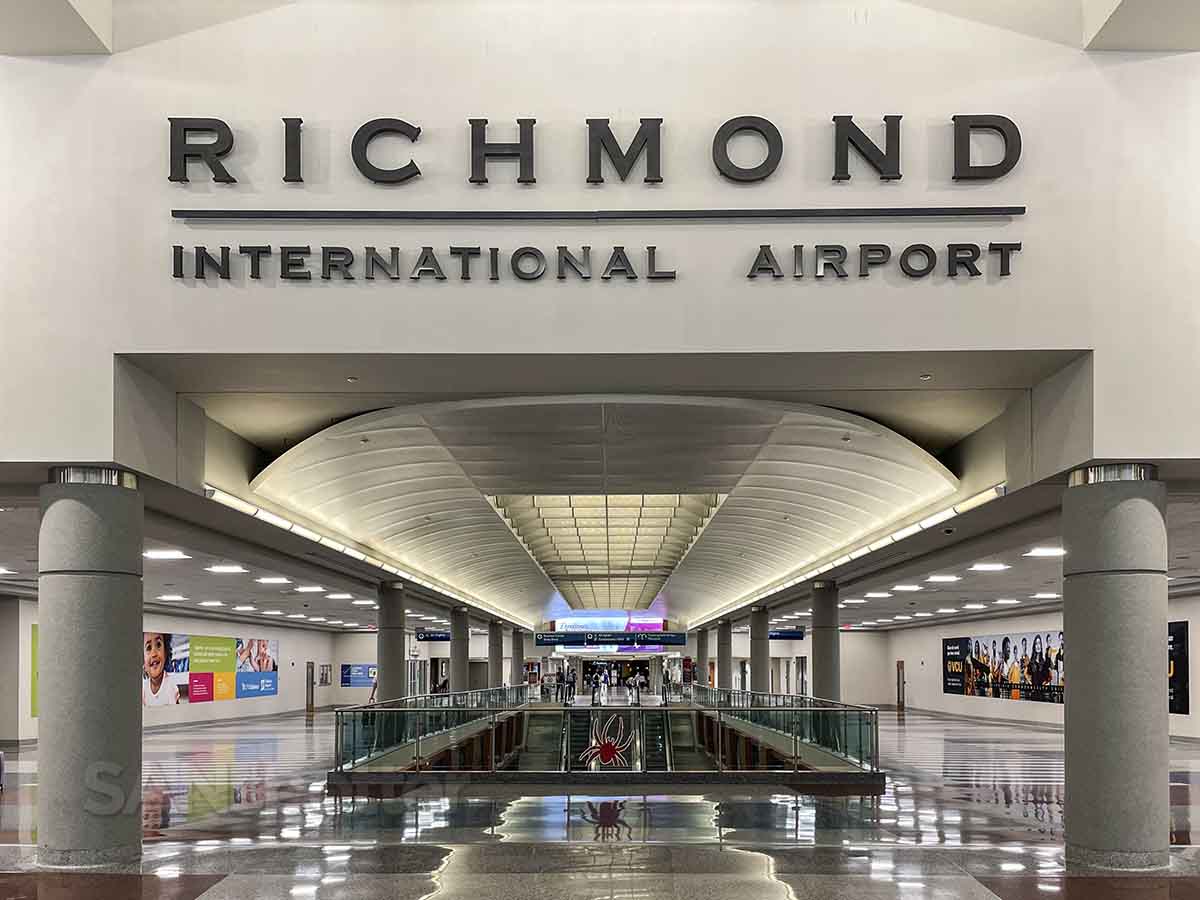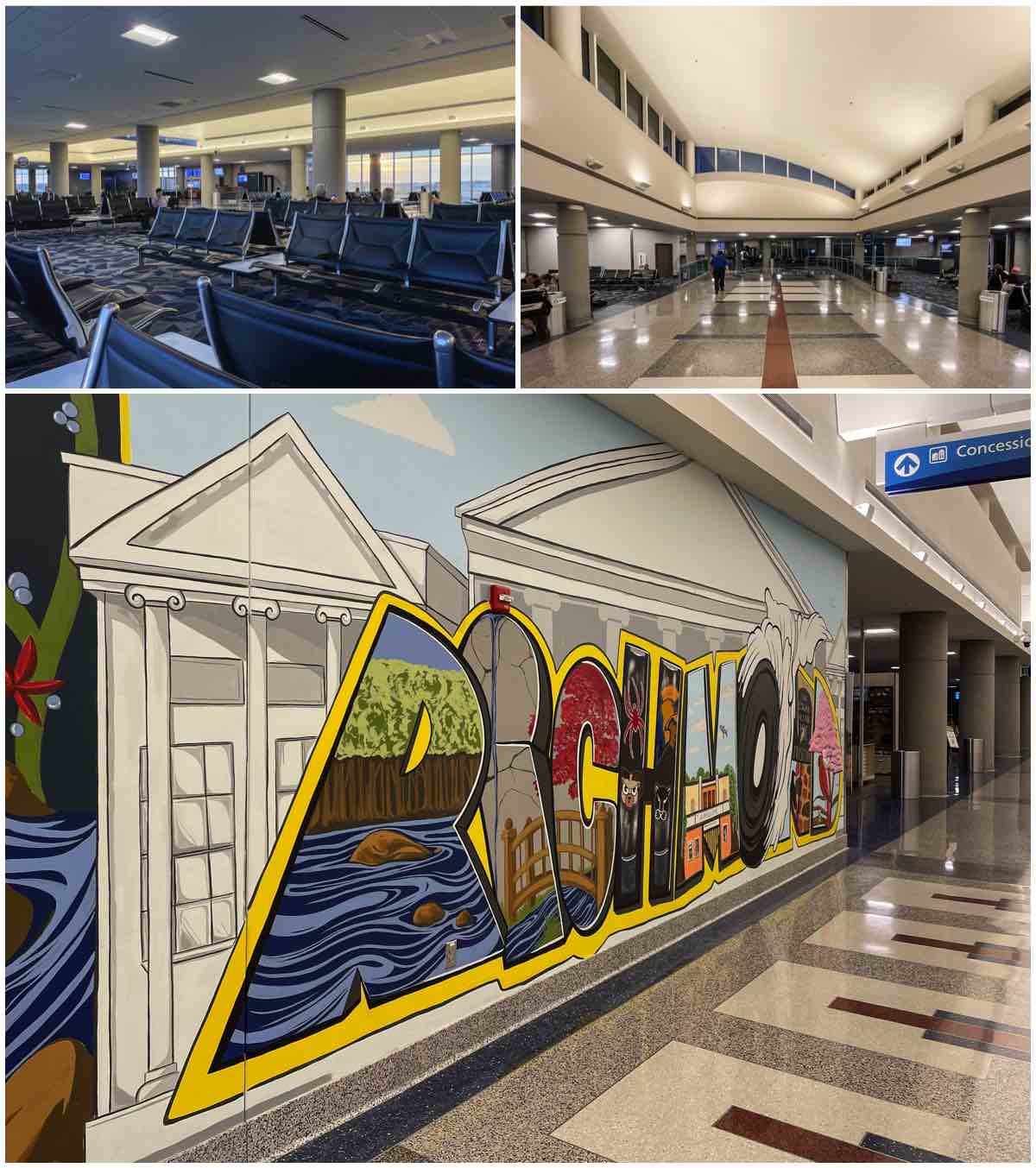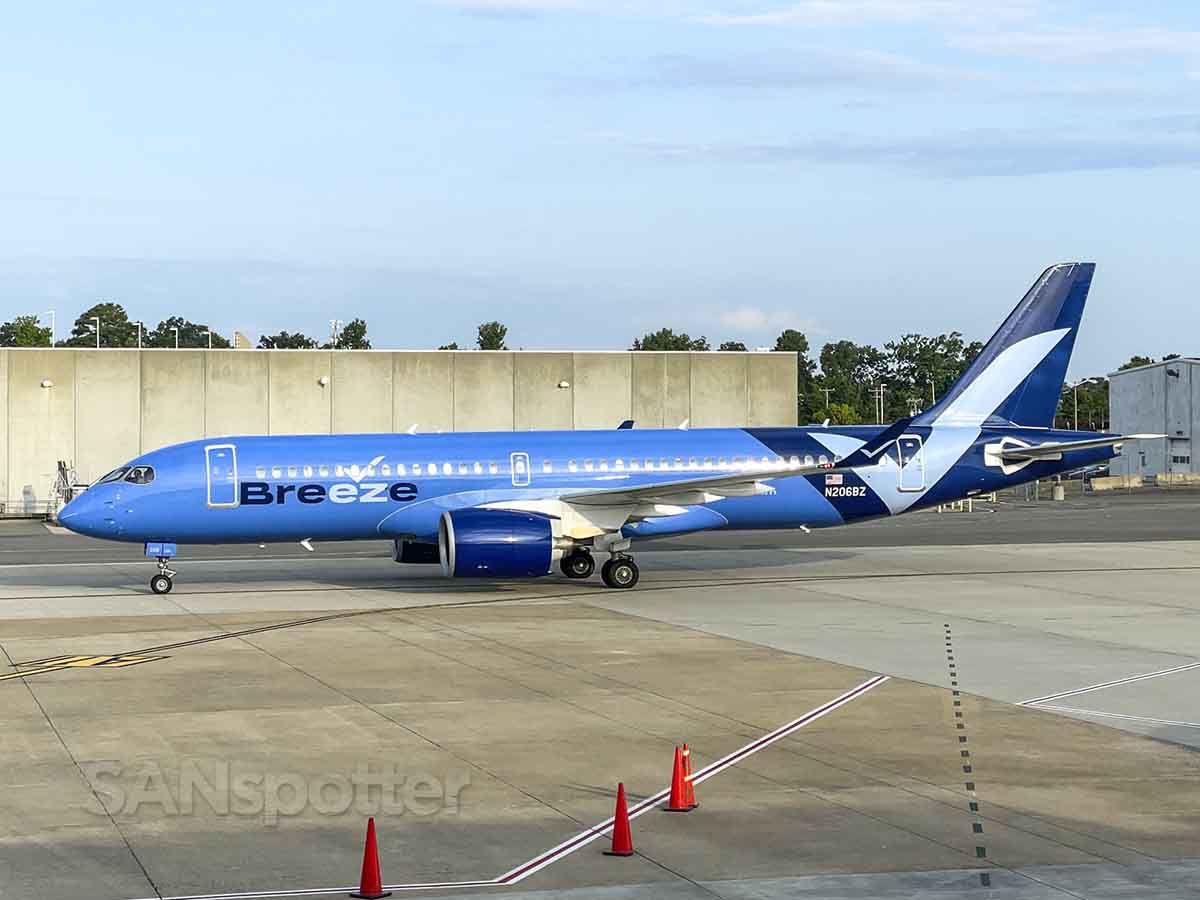 The boarding process for flight number 116 to San Francisco
The plane operating our flight to San Francisco this morning came in from Tampa. This was just a short stopover, and it didn't take them long to freshen it up and restock it for the relatively long haul out to the West Coast.
It's not like I was timing it right down to the second, but if I had to guess, it felt like 22(ish) minutes from the time they parked at the gate to the start of the boarding process for San Francisco. Nice.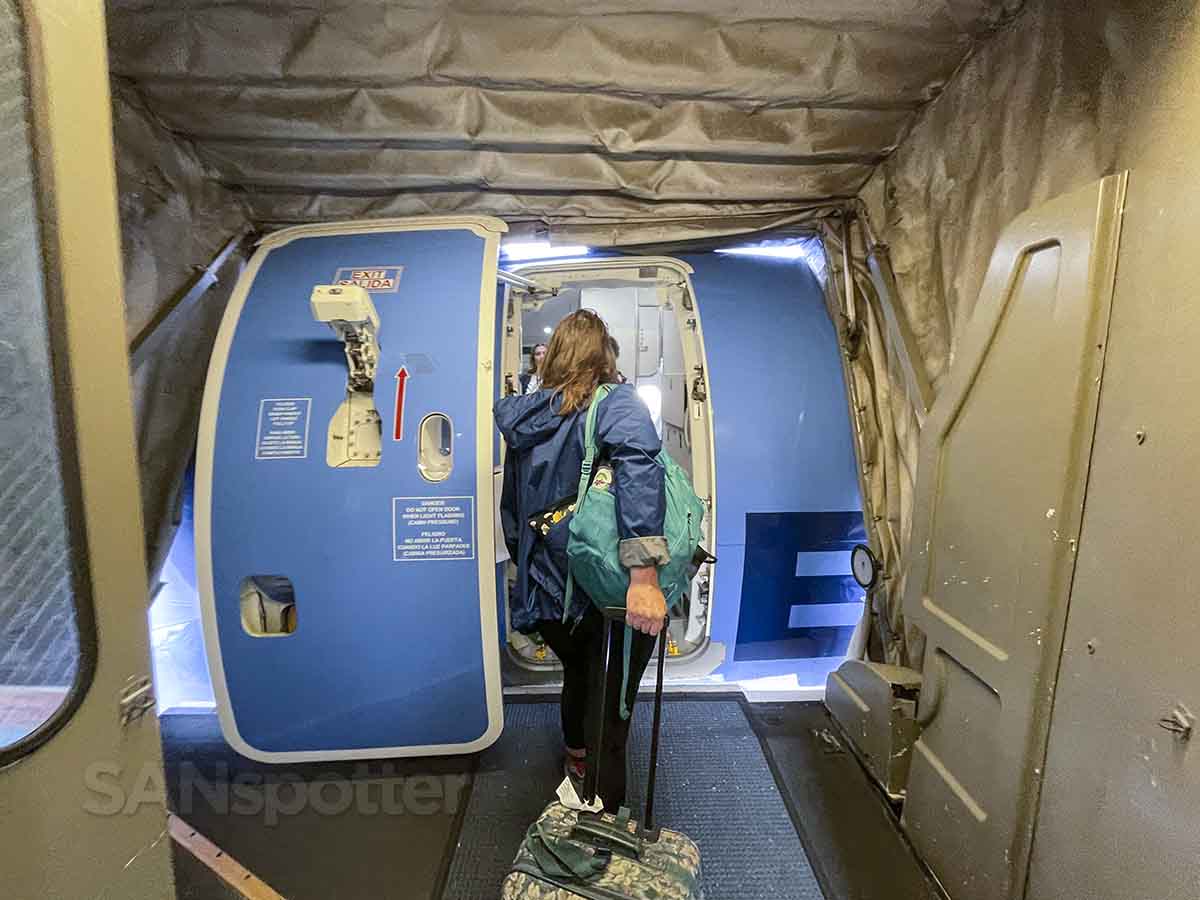 My first impressions of the Breeze Airways A220-300 "Nicest" seat
If you recall from my experience with the Breeze Airways E195 Extra Legroom seat, you already know that I'm a big fan of how this airline configures their interiors. The color palette consists of subtle light gray and white textures, which is a refreshing change of pace from all of the dark blues and grays so many other airlines use.
Complain about Breeze Airways all you want, but you absolutely cannot fault them for choosing ugly seat materials.
The departure out of Richmond
The really nice thing about flying out of small to medium-sized airports is how fast departure process usually is. There's never any waiting in line, and it's just a matter of pushing back from the gate and going. This morning was no exception, as it was pretty much a nonstop roll out to the departure runway.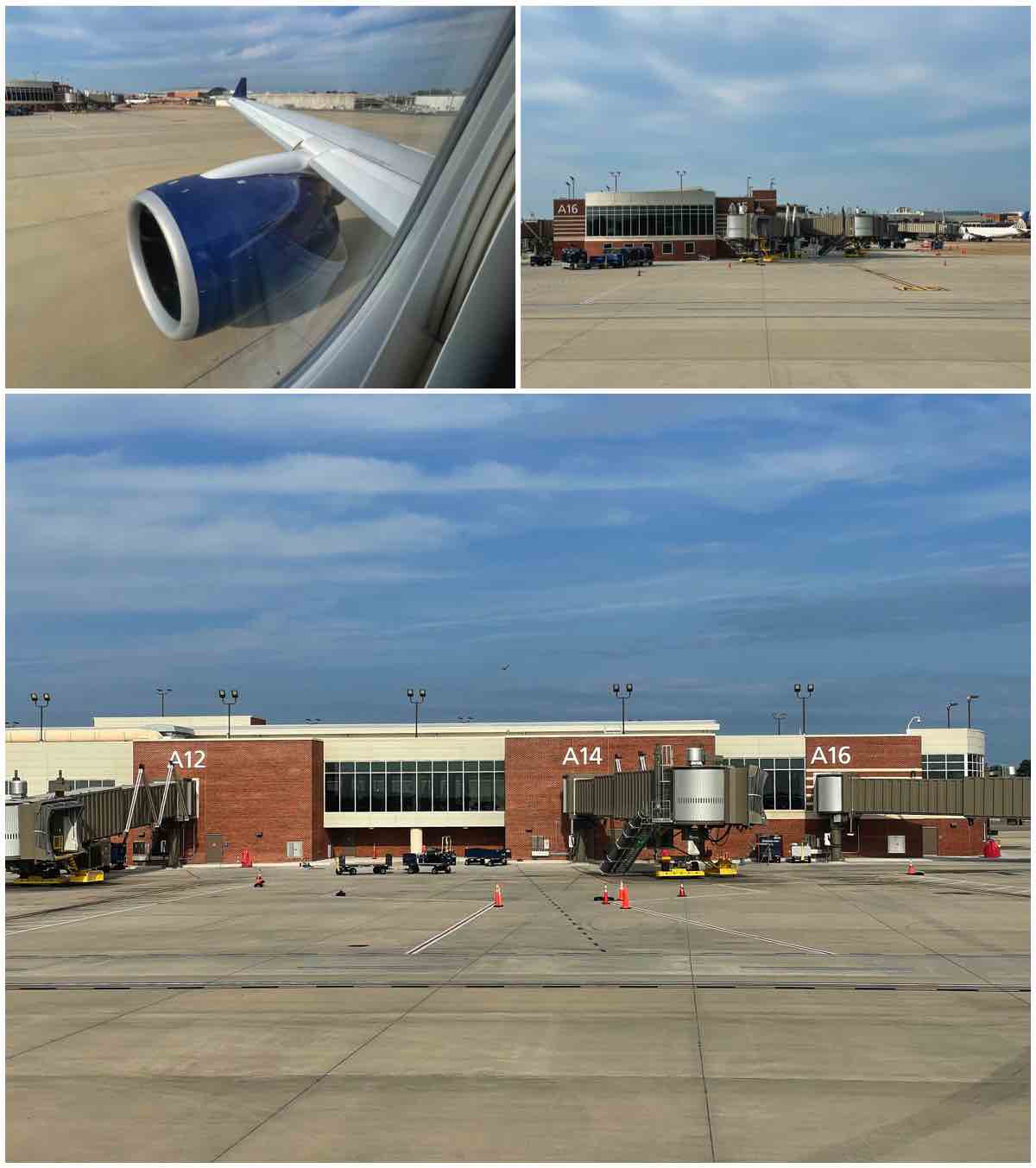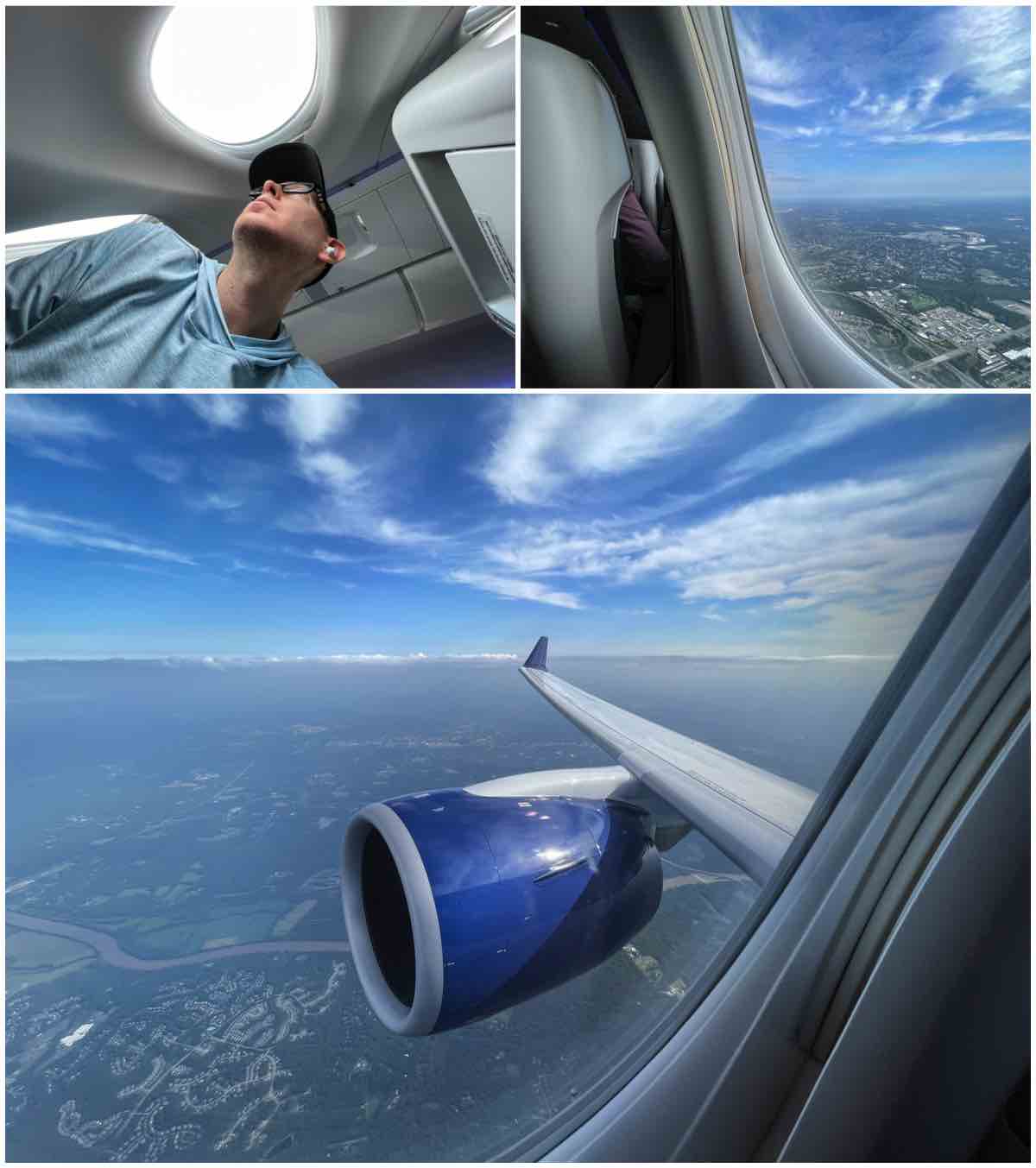 In-flight entertainment
Flying with Breeze Airways at this time is still a somewhat featureless experience. They have been promising an in-flight entertainment option since the beginning, but they've been very slow to roll it out. This particular aircraft hadn't yet been configured with an in-flight entertainment system, so they encouraged everyone to download content to the personal devices before pushing back from the gate.
Despite the lack of any onboard entertainment, I can say that I'm a really big fan of how accommodating they are when it comes to personal devices. There are tablet and phone holders the seat backs, as well as within the tray table itself. Very cool.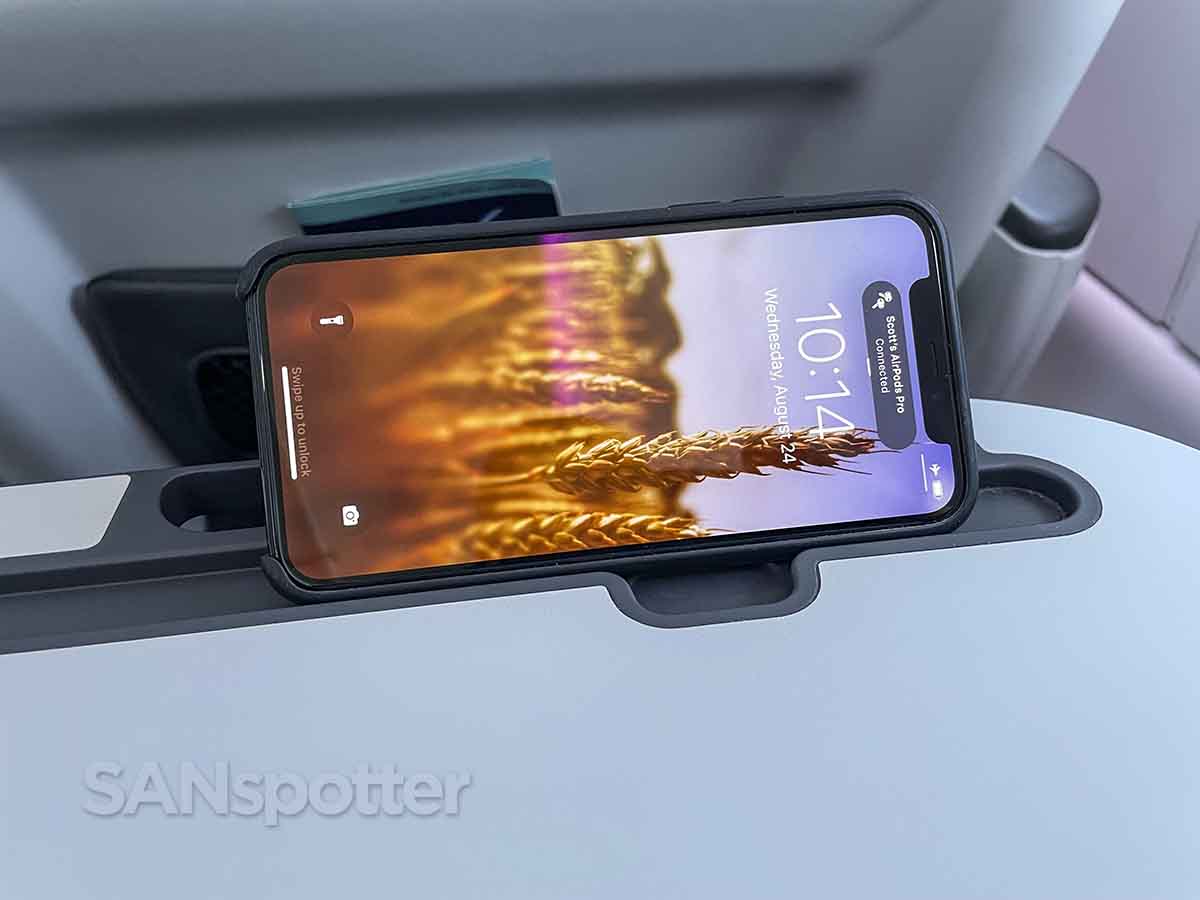 The food
In-flight meals on Breeze Airways are coming (so they say), but there's still no indication of when that will happen. On this 5 1/2 hour flight from Richmond to San Francisco, all we got were drinks and a snack. Technically, they call it a "premium" snack. Everyone back in the regular economy seats had to pay for what we were served up front (for free) in the Nicest seats.
As you can see, they didn't really skimp on the snack service. The proportions were huge! Much more substantial than what you would get on any other airline (even in business class).
How comfortable are the "Nicest" seats on long transcontinental flights?
If you're familiar with proper premium economy seats on any other major airline, you'll already know what to expect when it comes to the Breeze Airways "Nicest" seat. These seats are fairly wide, they offer tons of legroom, and there's even a leg rest for additional comfort. Personally, I didn't find the leg rest to be all that comfortable, but I suppose it could be for shorter people.
The best way to summarize the comfort of these seats is to tell you that they are a lot better than even the "Nicer" seats just a few rows back. They're really not lying to us when they say that they are the nicest seats on the airplane.
The arrival into San Francisco
It was shaping up to be a beautiful morning in the San Francisco Bay area as we made the descent down over the Sierra Nevada mountains. San Francisco is usually cold and foggy this time of year, so it was nice to see the sun the entire way into runway 28R.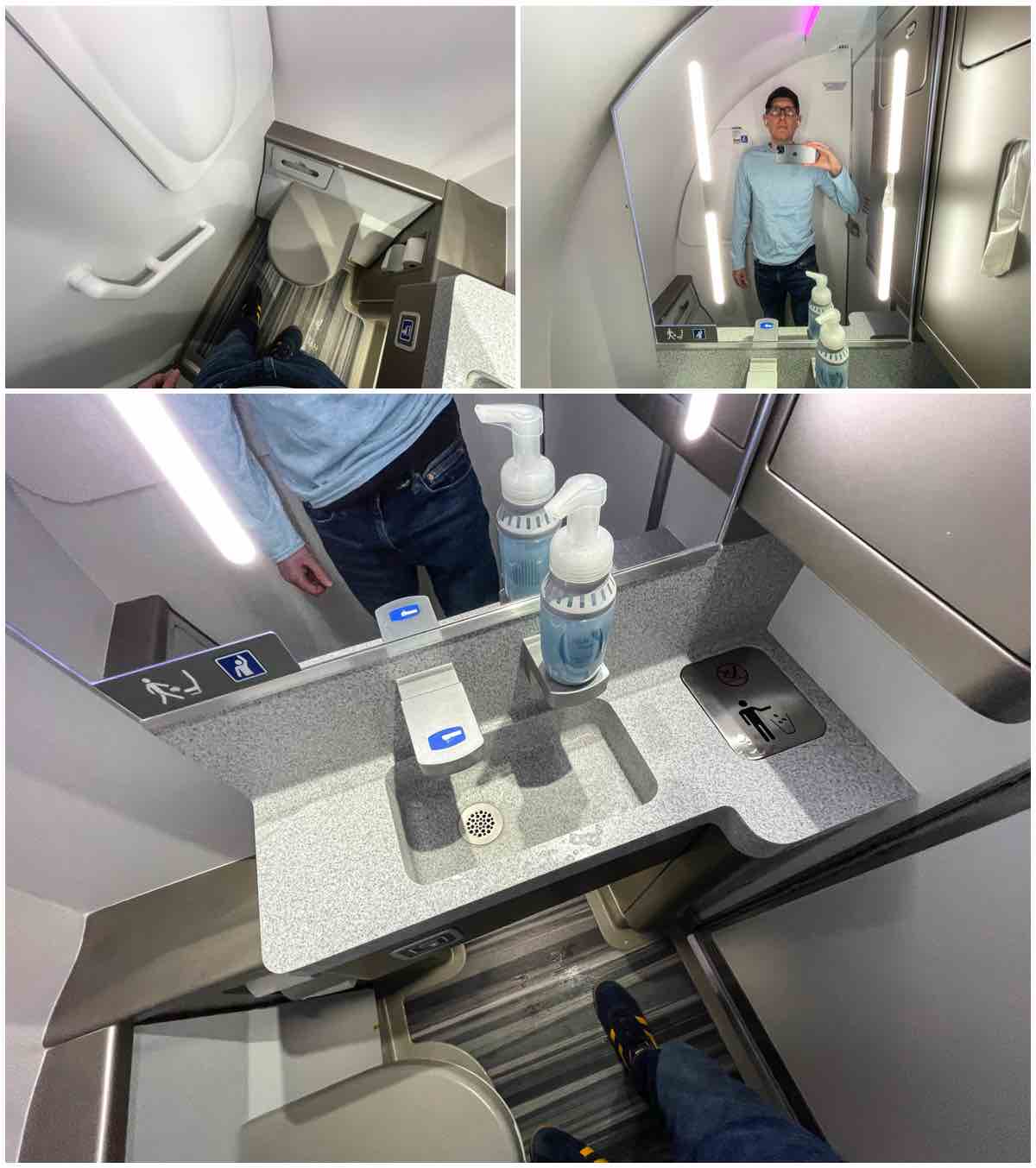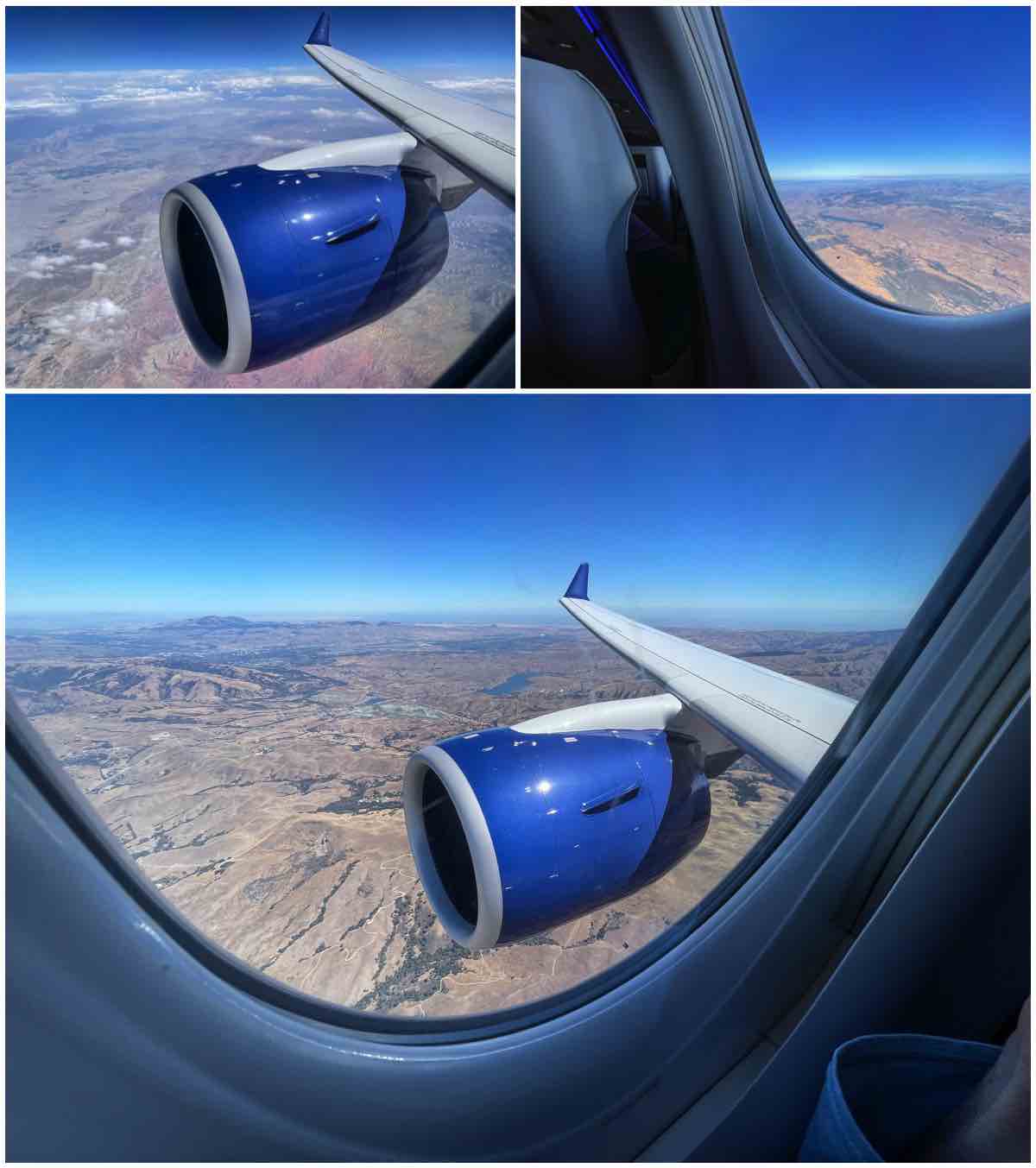 Pros and cons of the "Nicest" seats on the Breeze Airways A220-300
Despite the lack of food and in-flight entertainment, this was probably one of the best transcontinental flights I've ever had. The cabin crew was excellent, and the seat was really nice (exactly as advertised). I'd totally do it again. If that wasn't enough to convince you, here's a list of what I consider to be all the pros and cons:
Pros
The seats are wide with gobs of legroom. If I had to compare it to any other domestic US first class product, I'd say that it was most like Alaska Airlines 737 MAX 9 first class.
The adjustable leg rest is nice. Anyone under 6 feet tall probably won't get much benefit from it, but it's a nice feature nonetheless.
The phone/tablet holders in the seat backs and tray tables are a godsend. I really wish more airlines would do this!
The serving size of the premium snacks they provided were extremely generous.
Cons
The lack of proper food is a disappointment. Especially on long 5 1/2 hour flights across the country.
The lack of in-flight entertainment was a bummer as well. It behooves you to plan ahead and download content to your device before departure. I recommend Top Gun.
If you're in the window seat, and the person in the aisle seat is asleep with their leg rest up, you'll be completely stuck. It'll be nearly impossible to climb over them without waking them up (and creating an incredibly awkward situation).