My sincerest apologies to those of you who clicked on this review hoping to see how new and exciting the Southwest Airlines 737 MAX 8 experience is.
Basically, the interior of the Southwest MAX 8 is exactly the same as the interiors of most of the other aircraft in the fleet – right down to the very noticeable lack of power outlets. How are they even getting away with that in 2023?
That said, this isn't going to be like any other Southwest Airlines review that you've ever read. The destination is a doozie – and one you are definitely going to want to stick around for.
WN2230
San Diego, CA (SAN) – Honolulu, HI (HNL)
Monday, February 6, 2023
Aircraft: 737 MAX 8
Registration: N1807U
Duration: 5 hours 21 minutes
Seat: 7A (Business Select)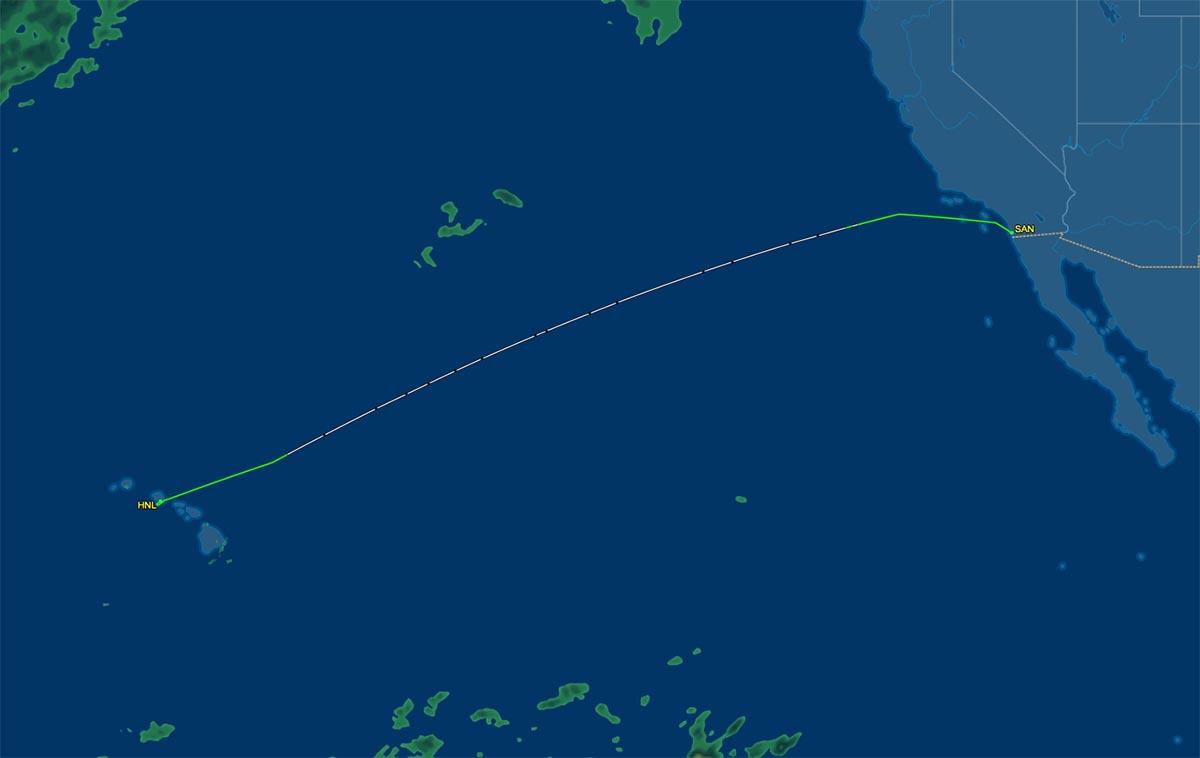 The video
I've made videos about the Southwest Airlines flight experience before. However, the decision to do it again for this flight was made easy by the fact that the destination was Honolulu. I mean, how could I not make a video about that?
My full review of Southwest Airlines 737 MAX 8 Business Select from San Diego to Honolulu
The star of this review (by far) will be the destination. Yes, the pros and cons of flying Southwest Airlines to Hawaii are significant, but for now, let's focus on the 737 MAX 8…
Arrival at Terminal 1 at the San Diego International Airport
If you didn't know, Southwest Airlines operates out of Terminal 1 at SAN. It's the smallest (and suckiest) terminal at this airport (for now), so you need to time your arrival just right.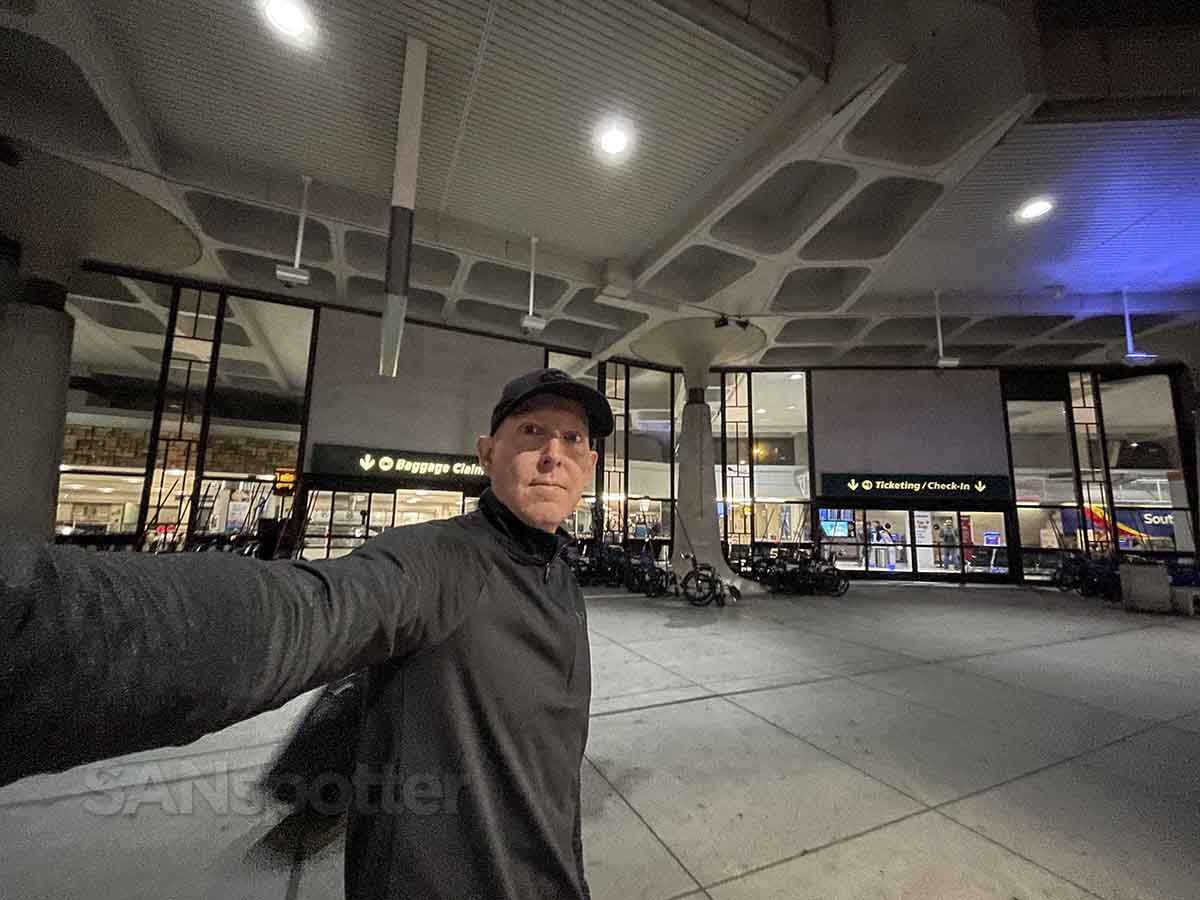 A friendly word of warning: arriving at T1 too early will have you bored to tears. Arriving to late will have you feeling happy as hell that you didn't have to wait very long to board the flight. Basically, the closer you cut it, the better.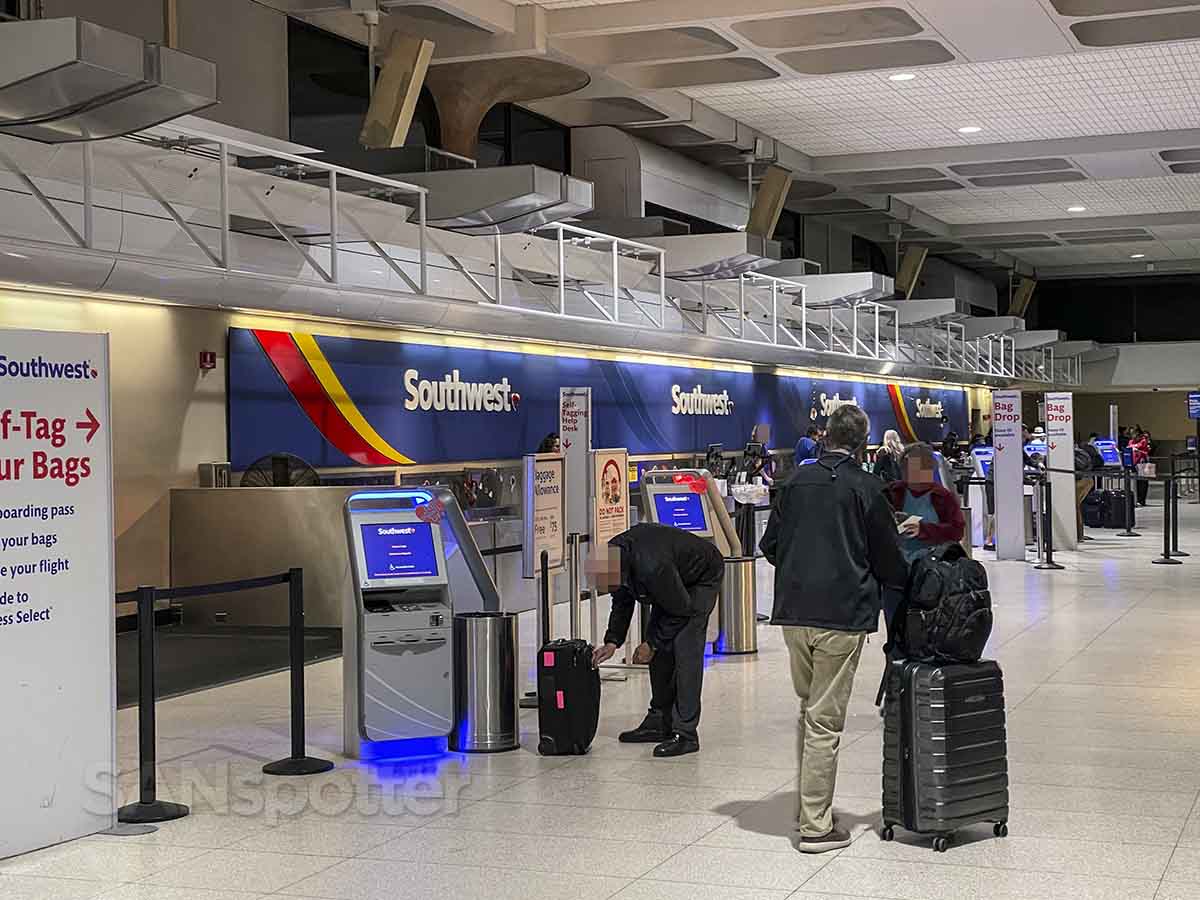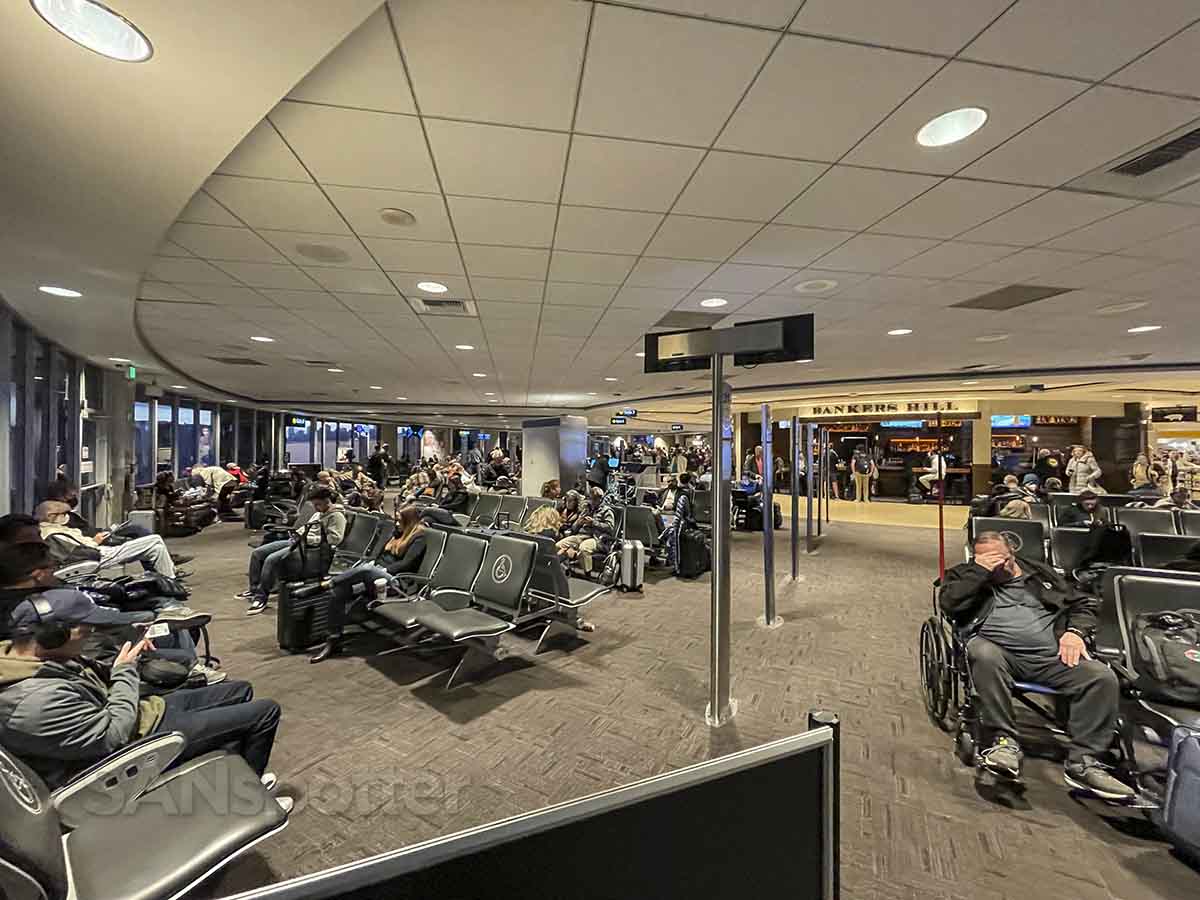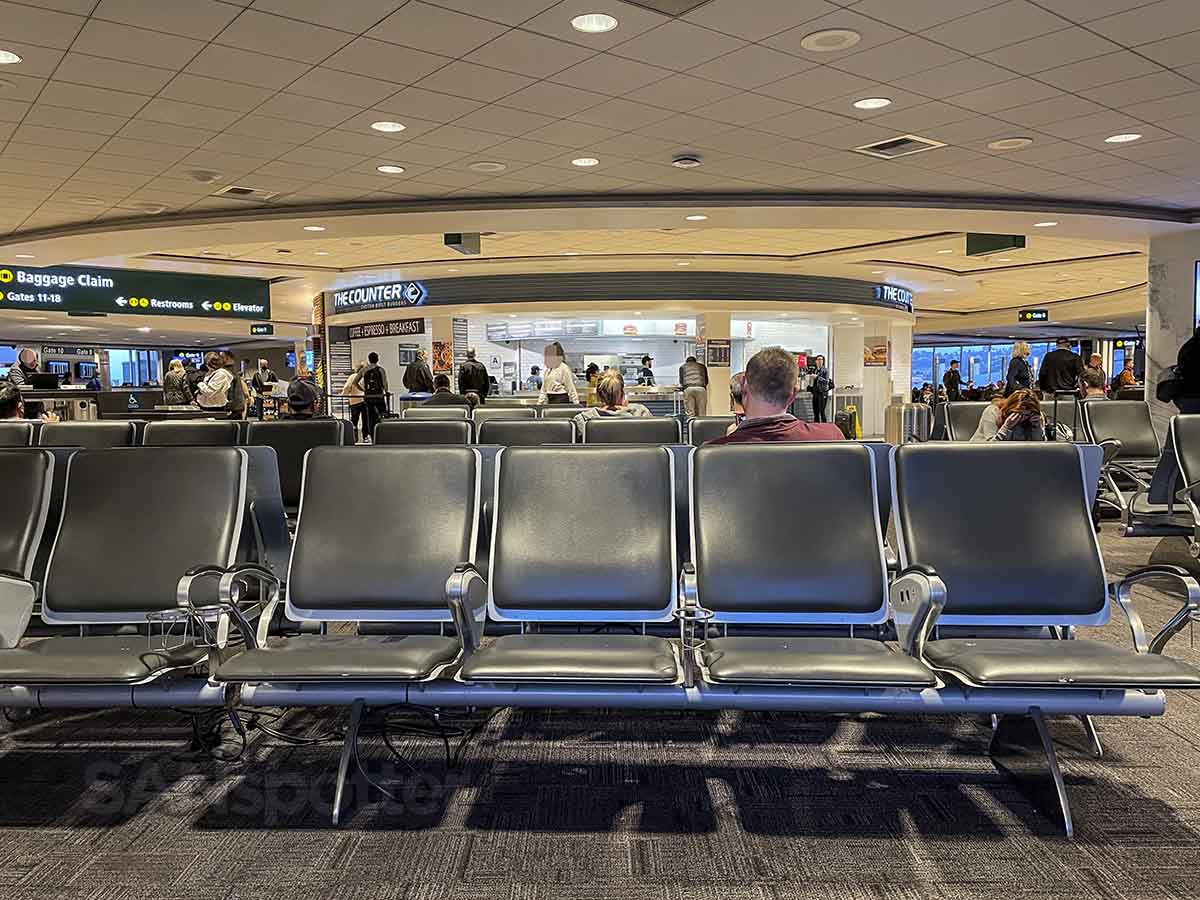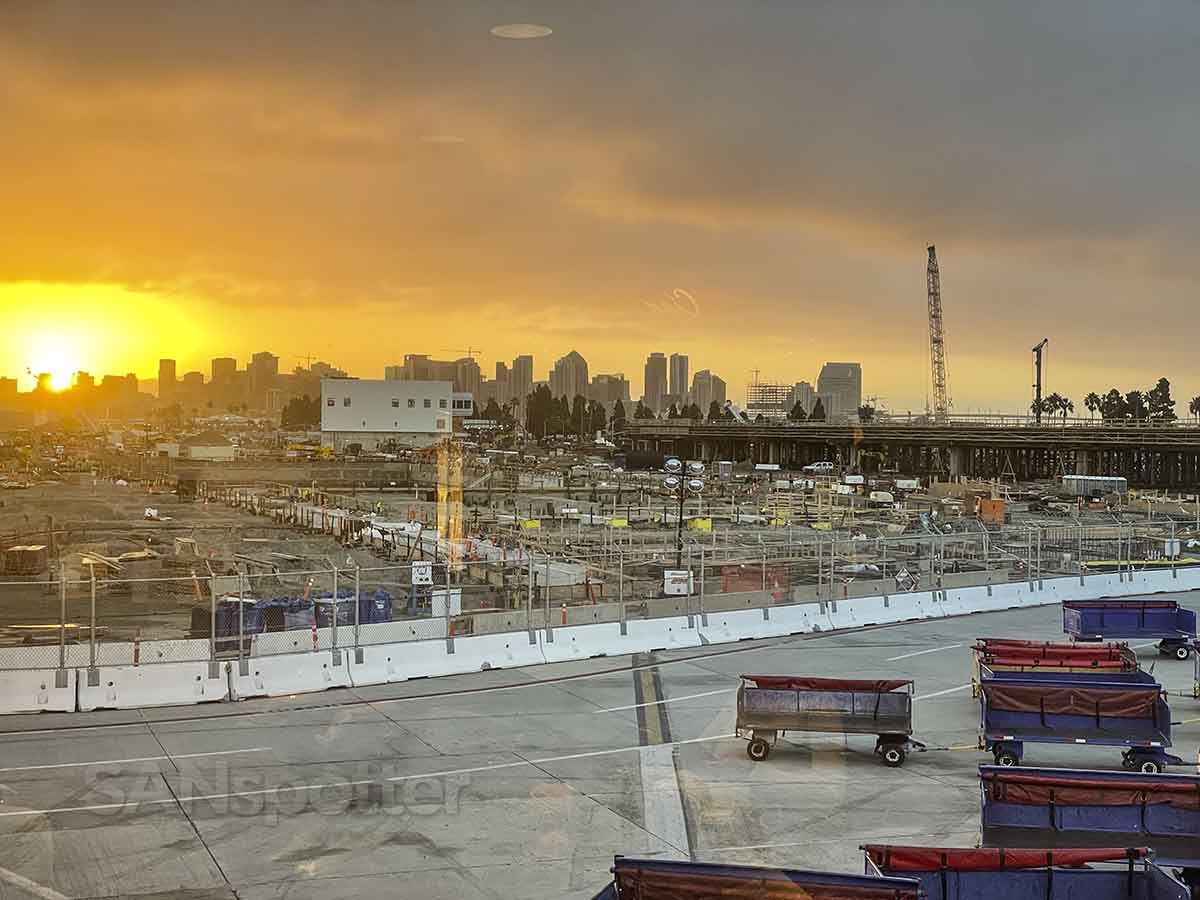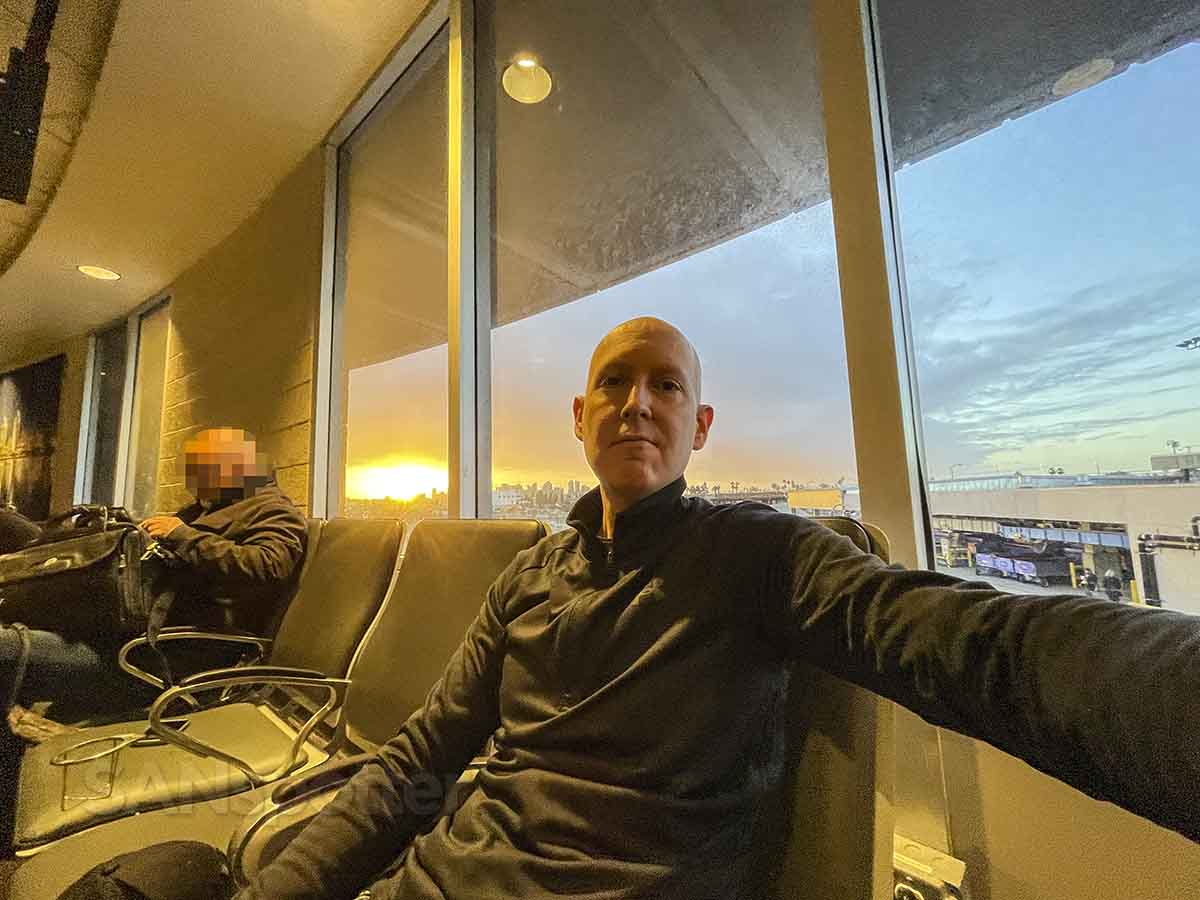 The boarding process for flight number 2230 to Honolulu
For the record, this was my second attempt at flying on a Southwest 737 MAX 8. The first time was just over a year ago on a flight from San Diego to Las Vegas. They swapped in a 737-800 right at the last minute, and it really ticked me off. Today was redemption day!
I was the third person in line to board thanks to the fact that I paid for a Business Select upgrade (and my lightning-fast online check-in the day before). Getting a good spot in line for the boarding process is one of the main reasons why I think paying more for Business Select is worth it.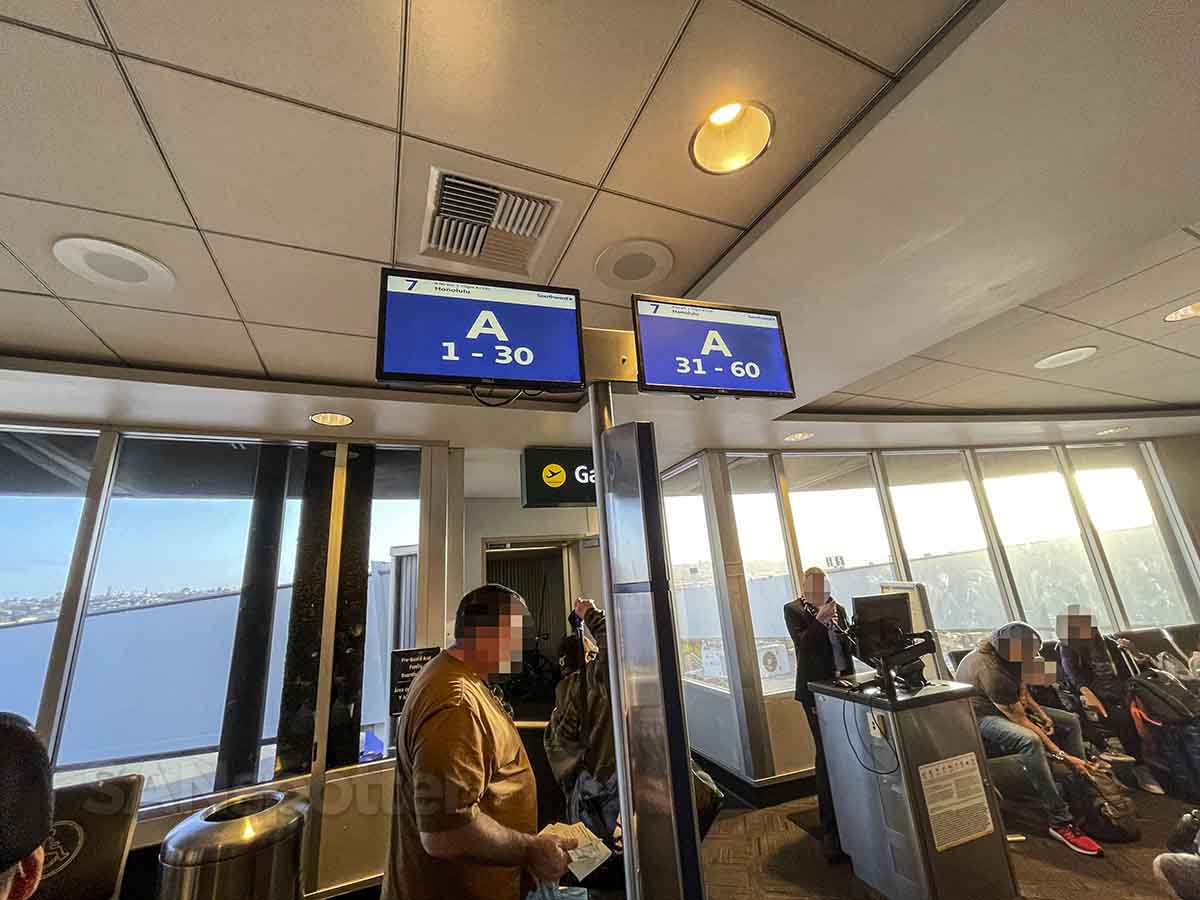 My first impressions of the Southwest Airlines 737 MAX 8 seats
Southwest is so good with fleet consistency and commonality that boarding the MAX 8 felt like boarding any other recently-configured aircraft in their fleet. The seats are blue, vinyl clad, and not all that comfortable if I'm being honest. Yup, it's the same bare-bones experience you read about in my Southwest 737-700 review.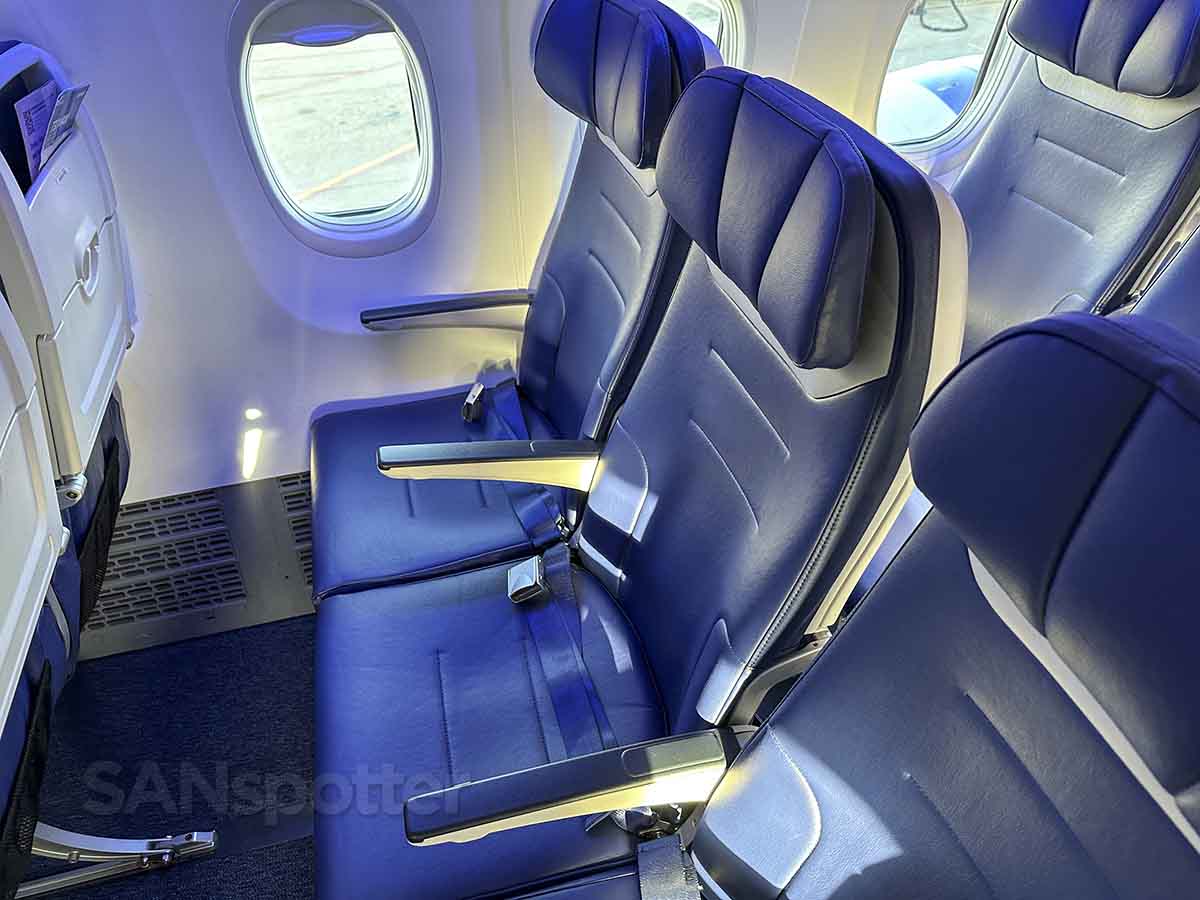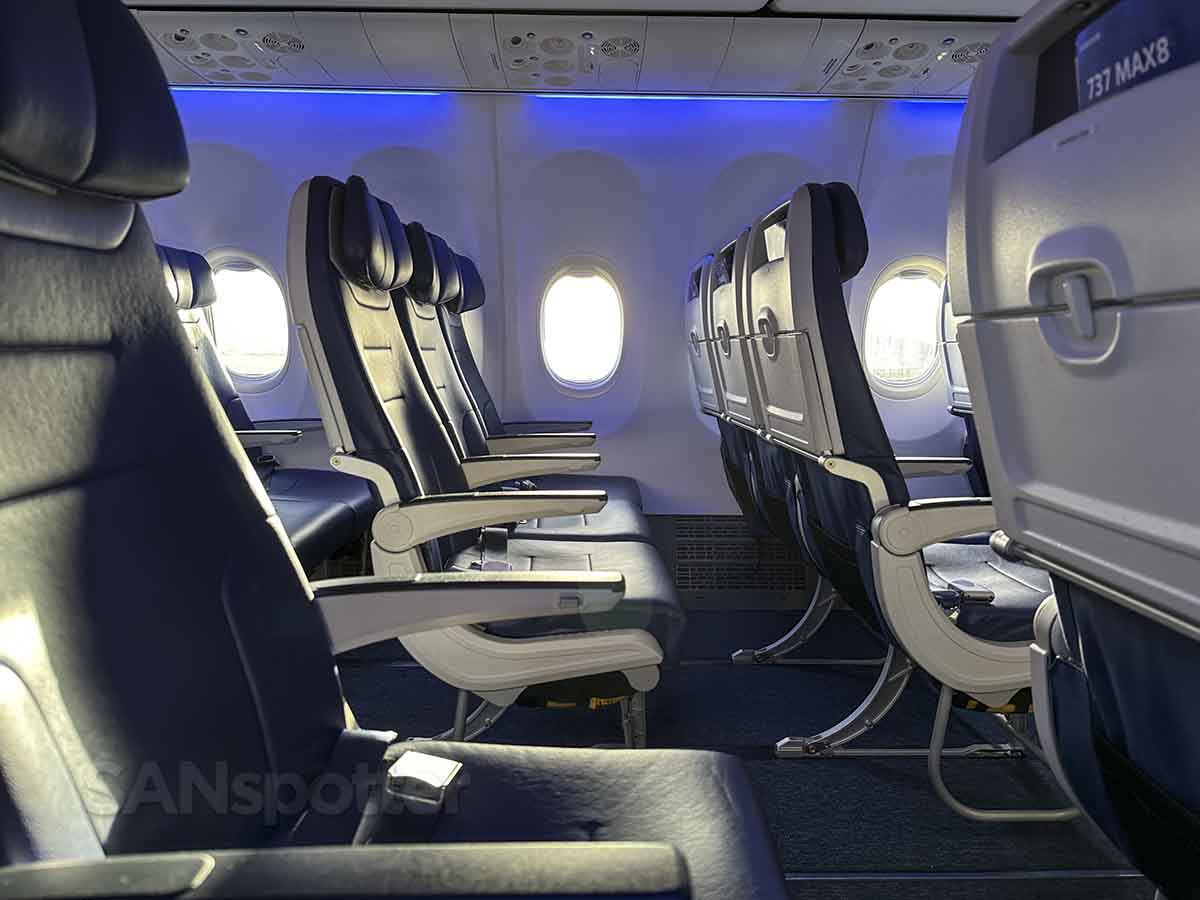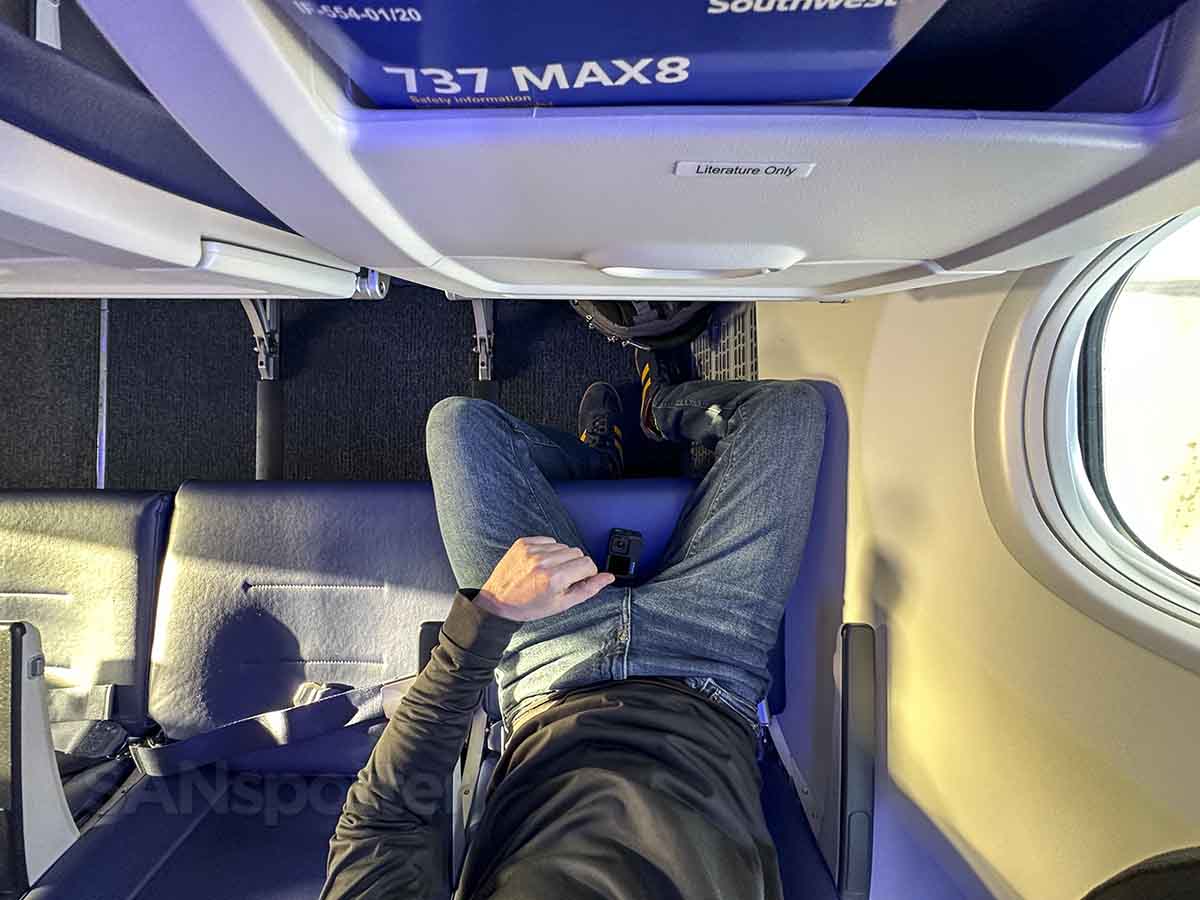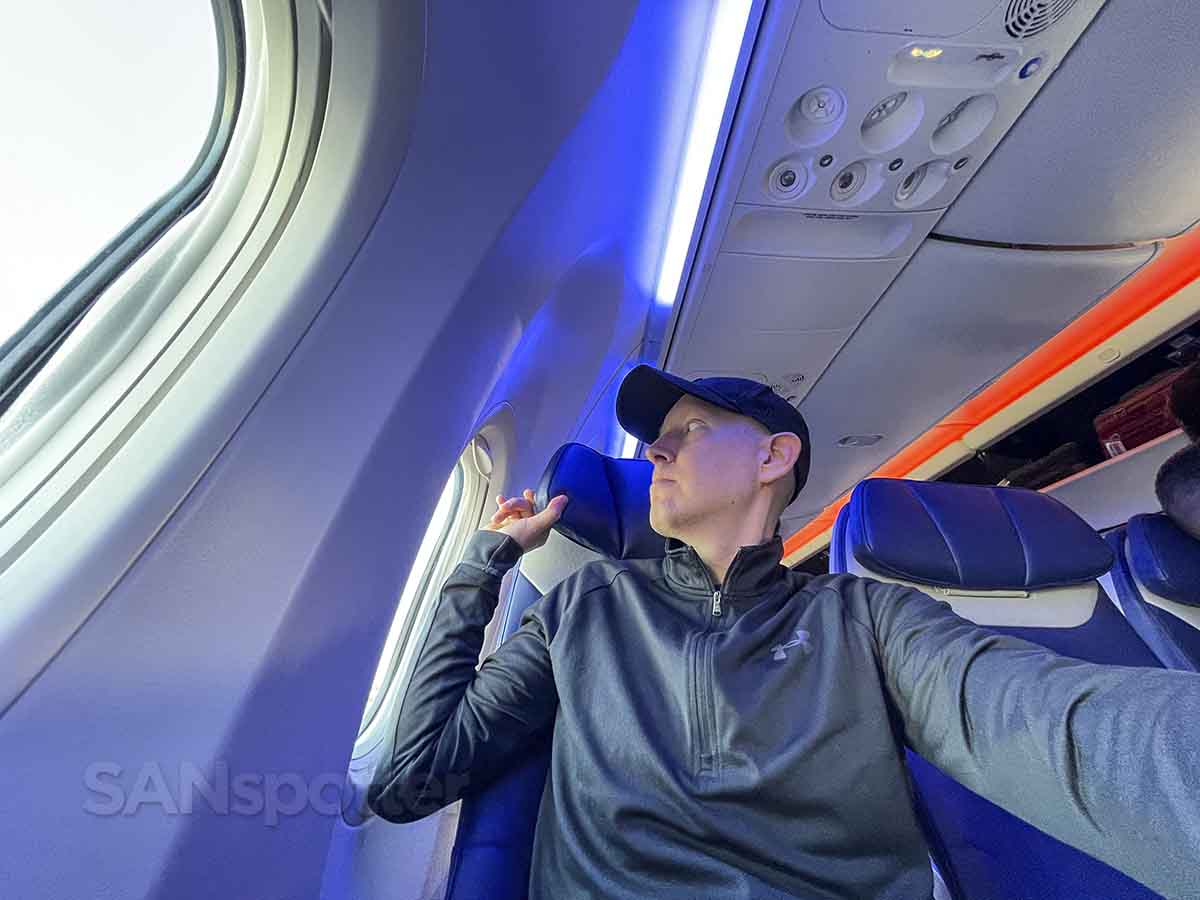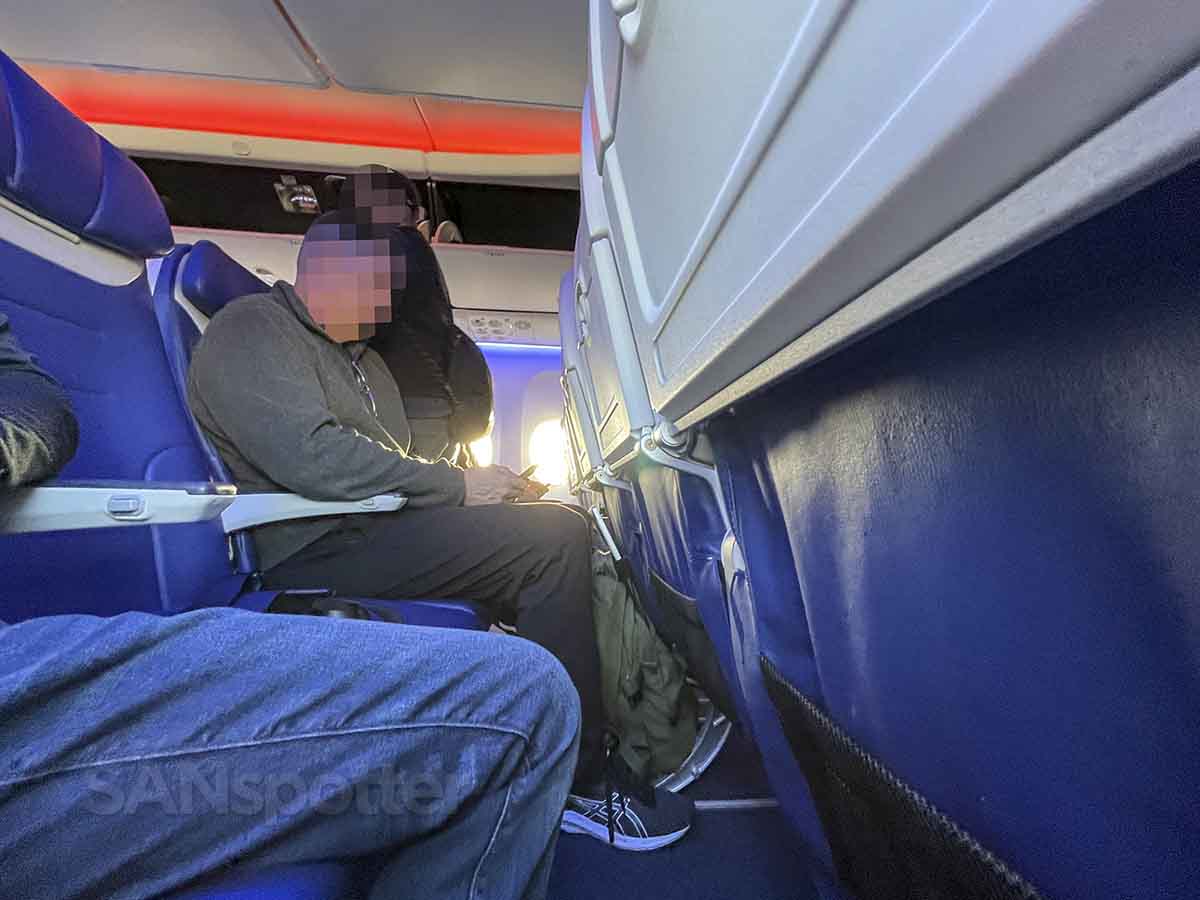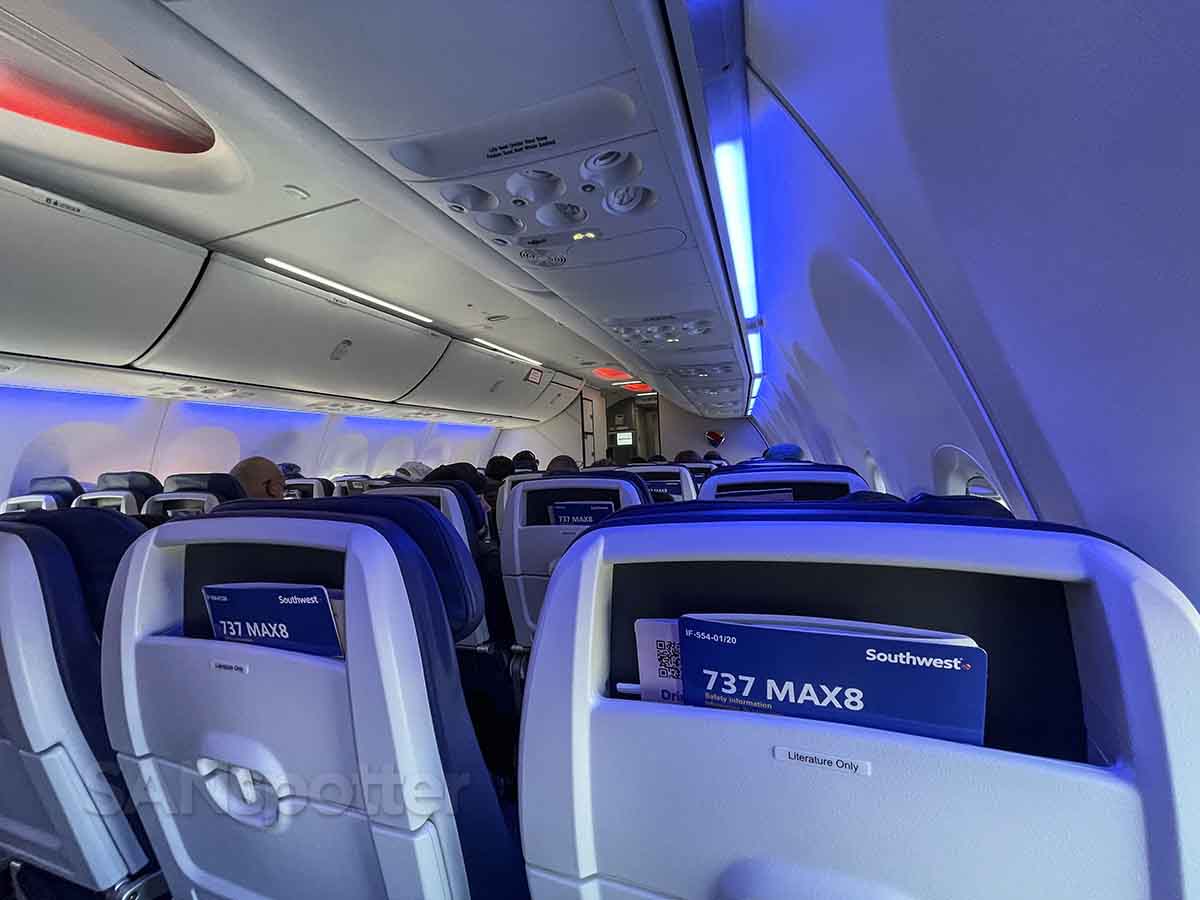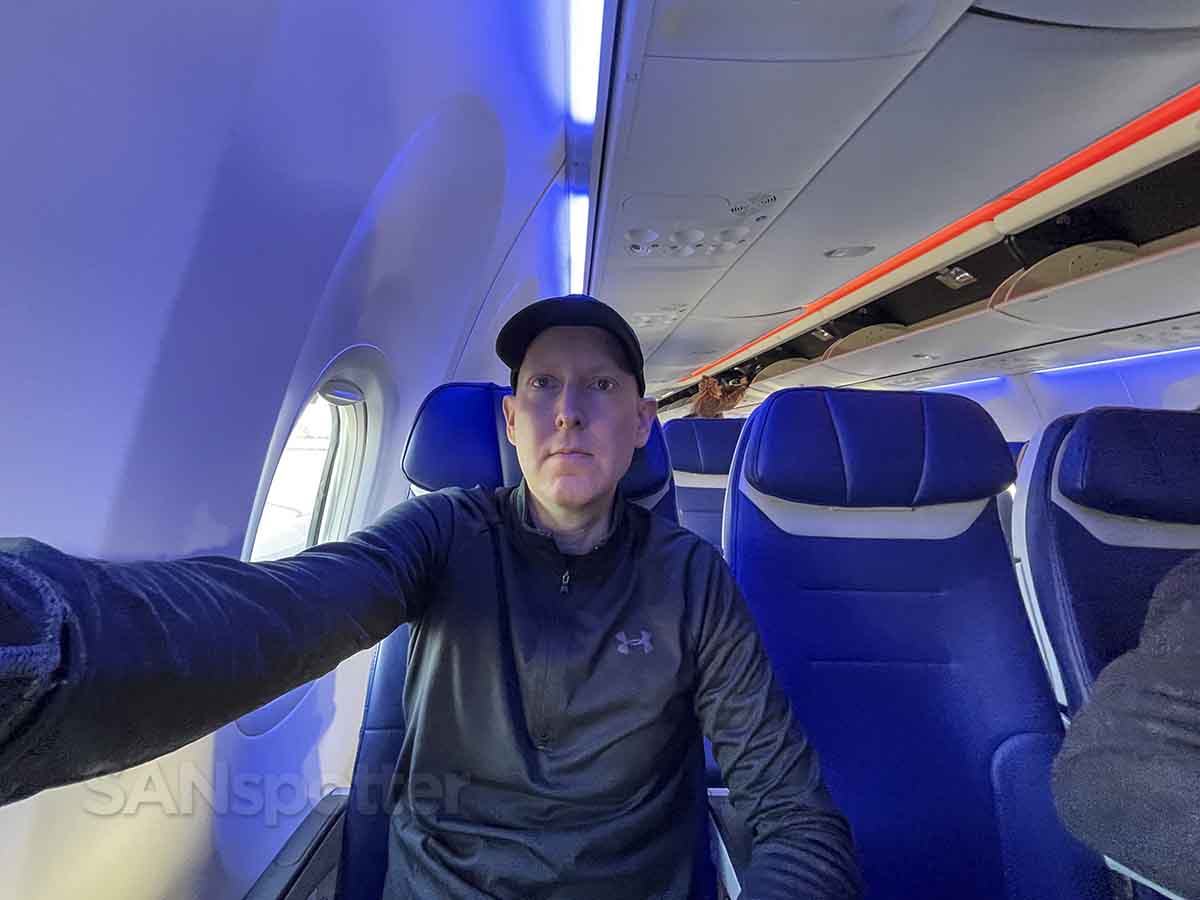 The departure out of San Diego
It had been a while since I had a seat on the right hand side of the aircraft for a departure out of San Diego.
However, past experiences taught me that it's the side you want to sit on when flying out to Hawaii. You won't have a sun beating down on you for the entire flight, and you also get a really nice view of Oahu during the descent. #themoreyouknow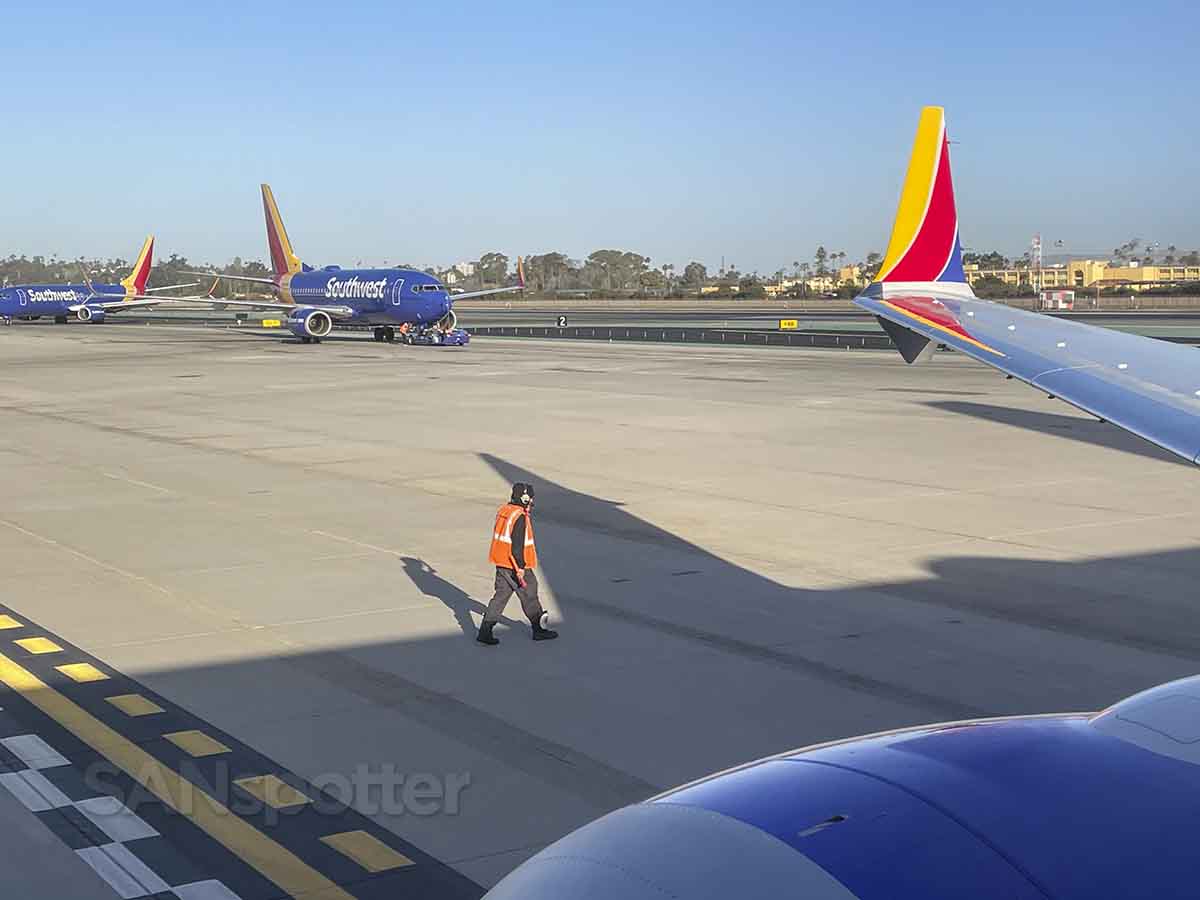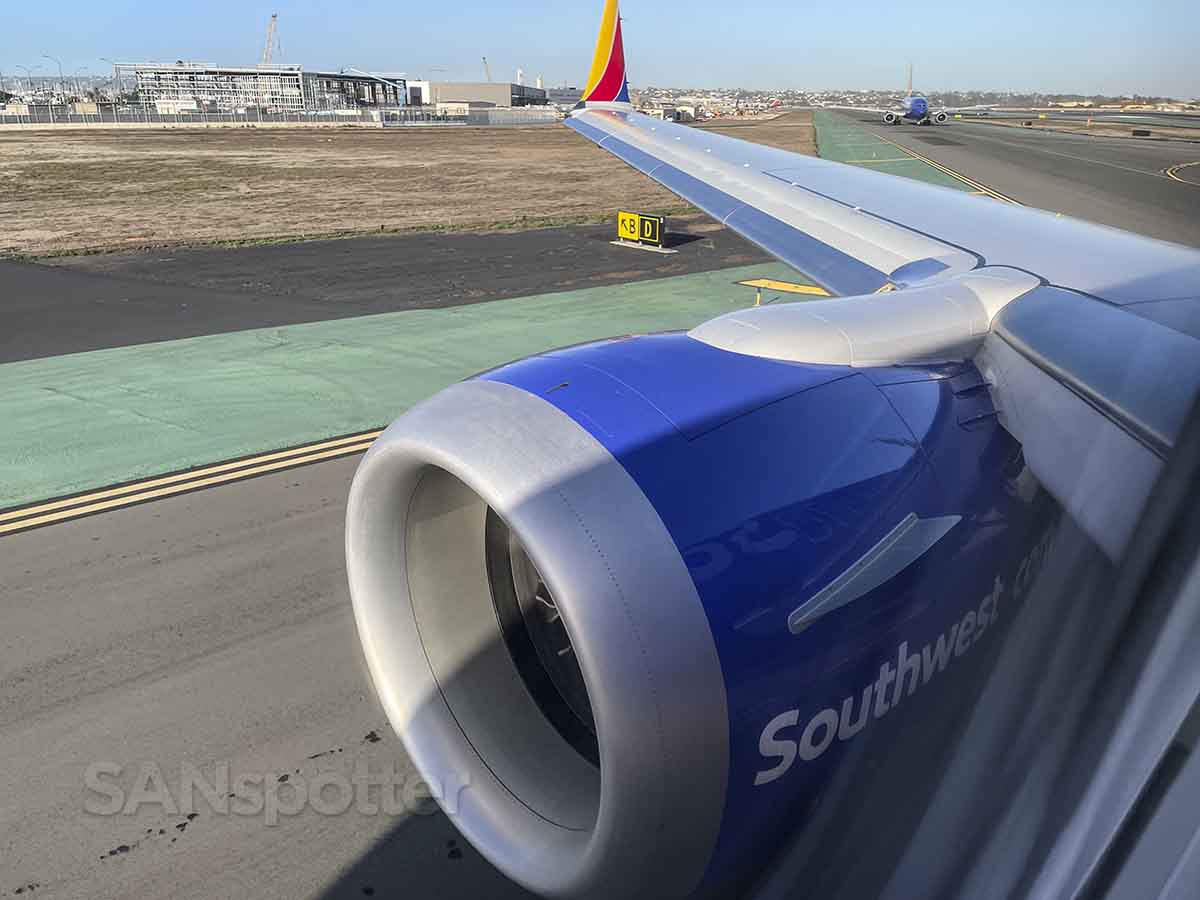 In-flight entertainment
Believe it or not, Southwest Airlines does offer a very robust in-flight entertainment option on the MAX 8. There are no video screens in the seats of course, but the streaming service (which you can access from your personal device) is fantastic.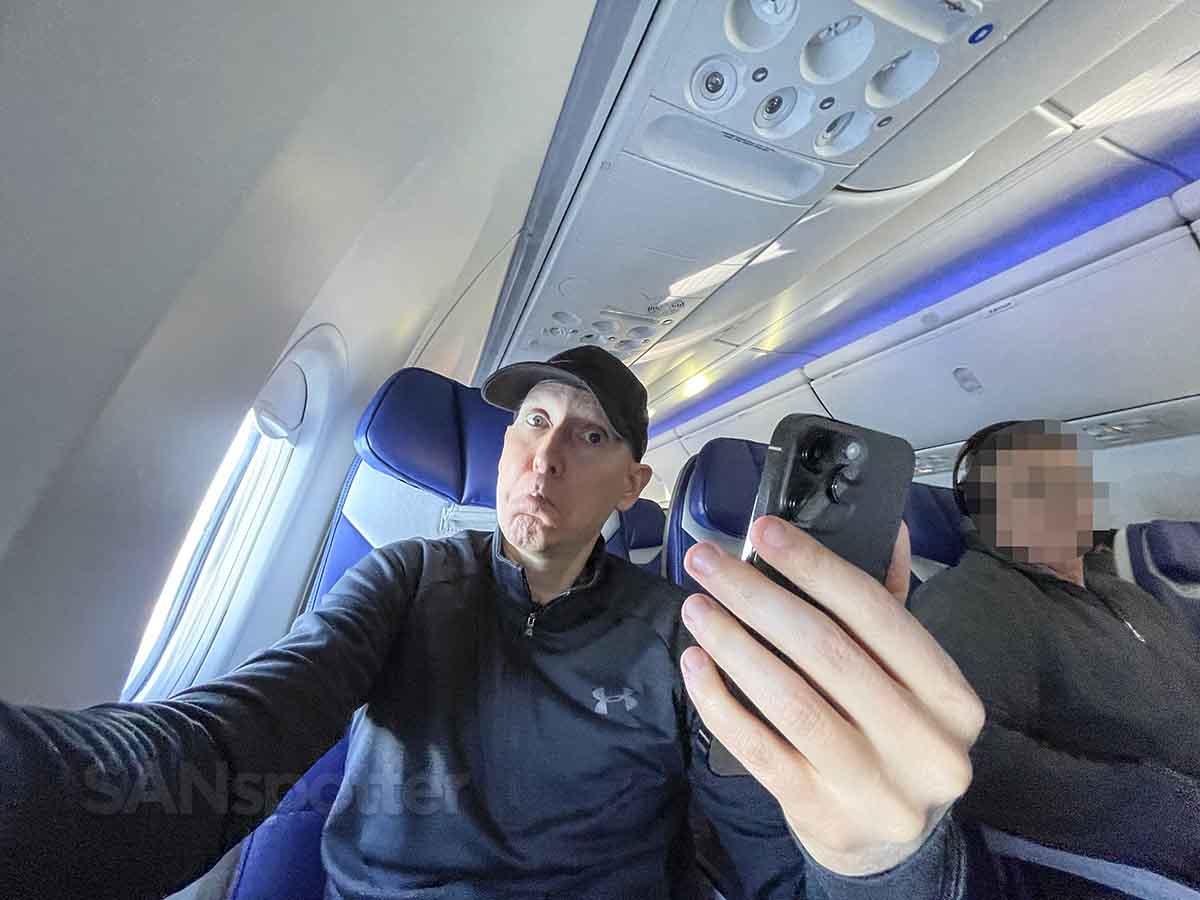 Not only are there loads of TV shows, music, and movies to choose from, there's even a flight tracker which you can use to make sure the pilot is doing exactly what he said he was going to do in his welcome announcement.
Compared to Delta (who has arguably the best in flight entertainment in the US), the Southwest offering holds its own. I can't say the same when comparing Southwest to American Airlines on the other hand. In that case, the streaming service here on the MAX 8 mops the floor with whatever AA is doing these days.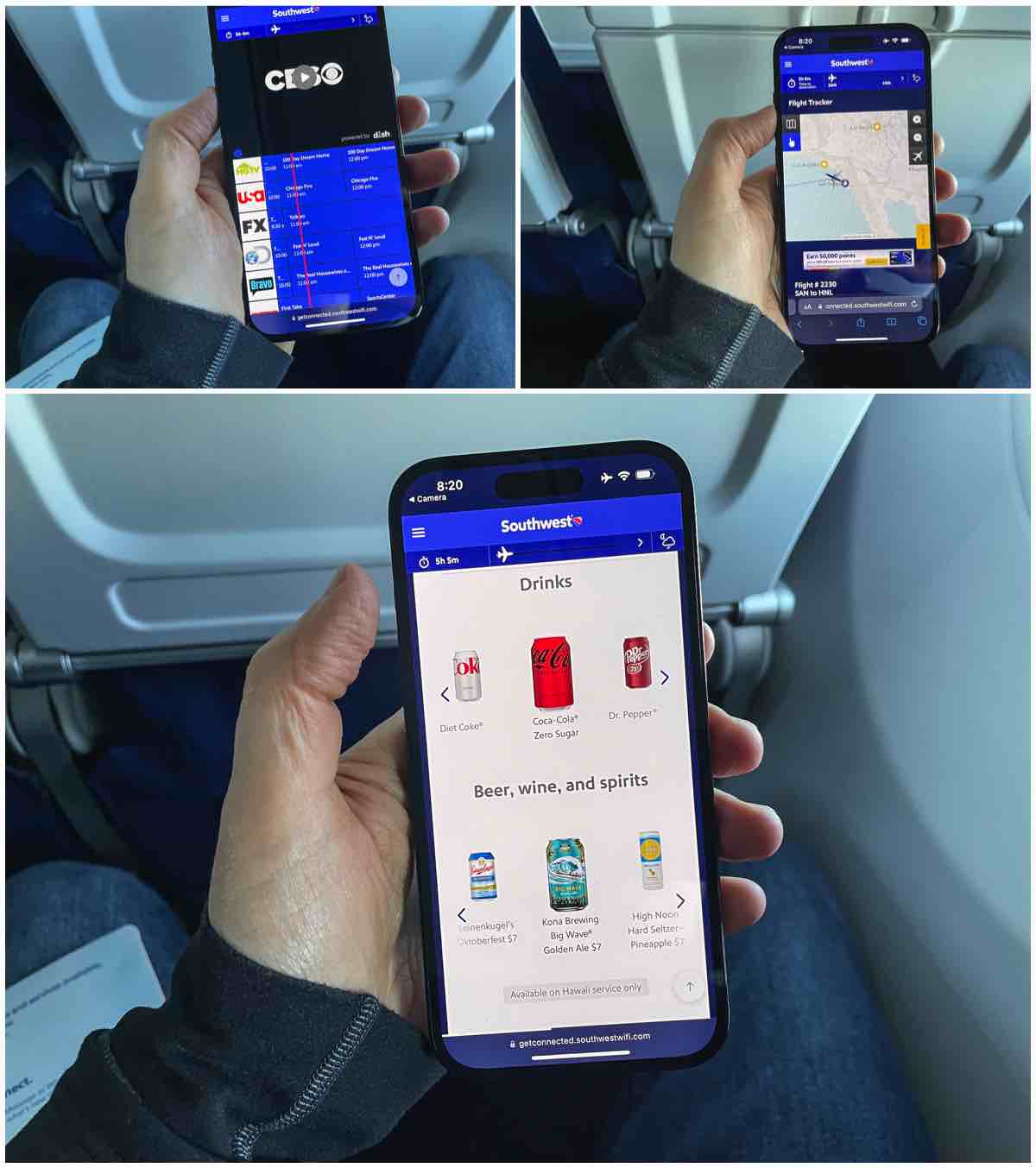 It's also worth noting that Southwest Airlines does not provide earbuds (either for free or for purchase). You're going to have to bring your own.
The food
Southwest Airlines serves complimentary snacks on all flights over 175 miles. On flights out to Hawaii from the US mainland, they serve a slightly more robust snack box consisting of crackers, dried fruit, and snack mix. No, it's not going to be enough to satisfy most people on these long 5.5 hour flights, so it goes without saying that it behooves you to bring your own food.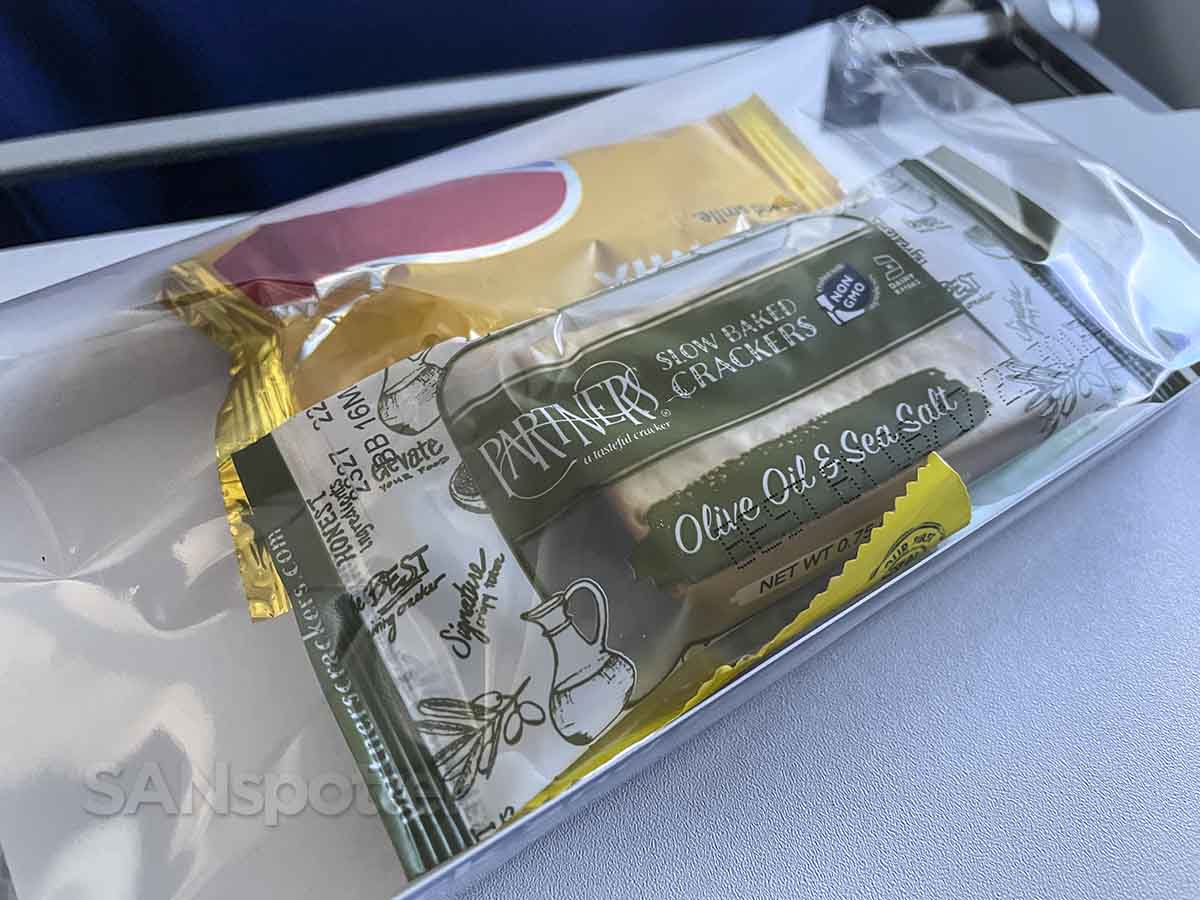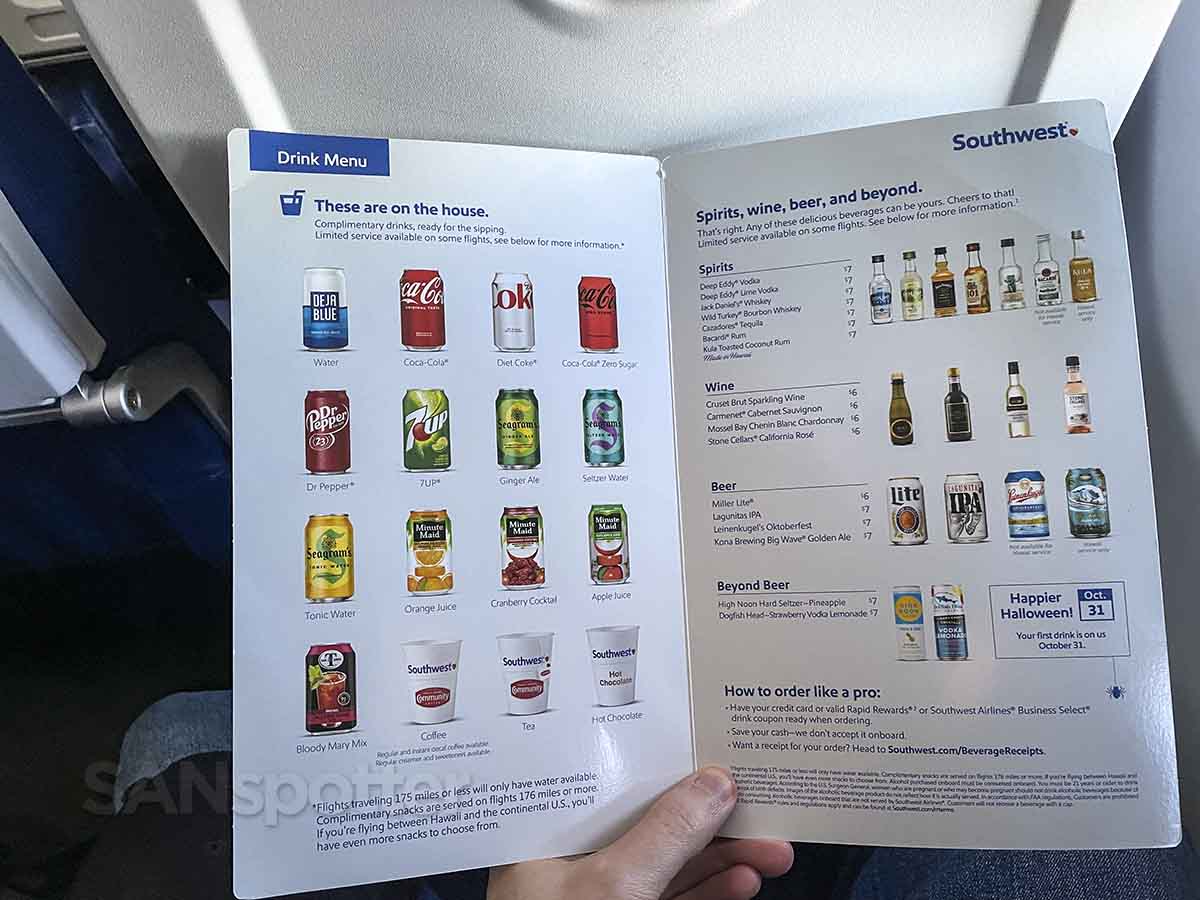 Drinks such as coffee, soda, and water are complementary. Alcohol is available for purchase – unless you purchased a Business Select ticket. In that case, you'll receive a coupon for a free premium drink.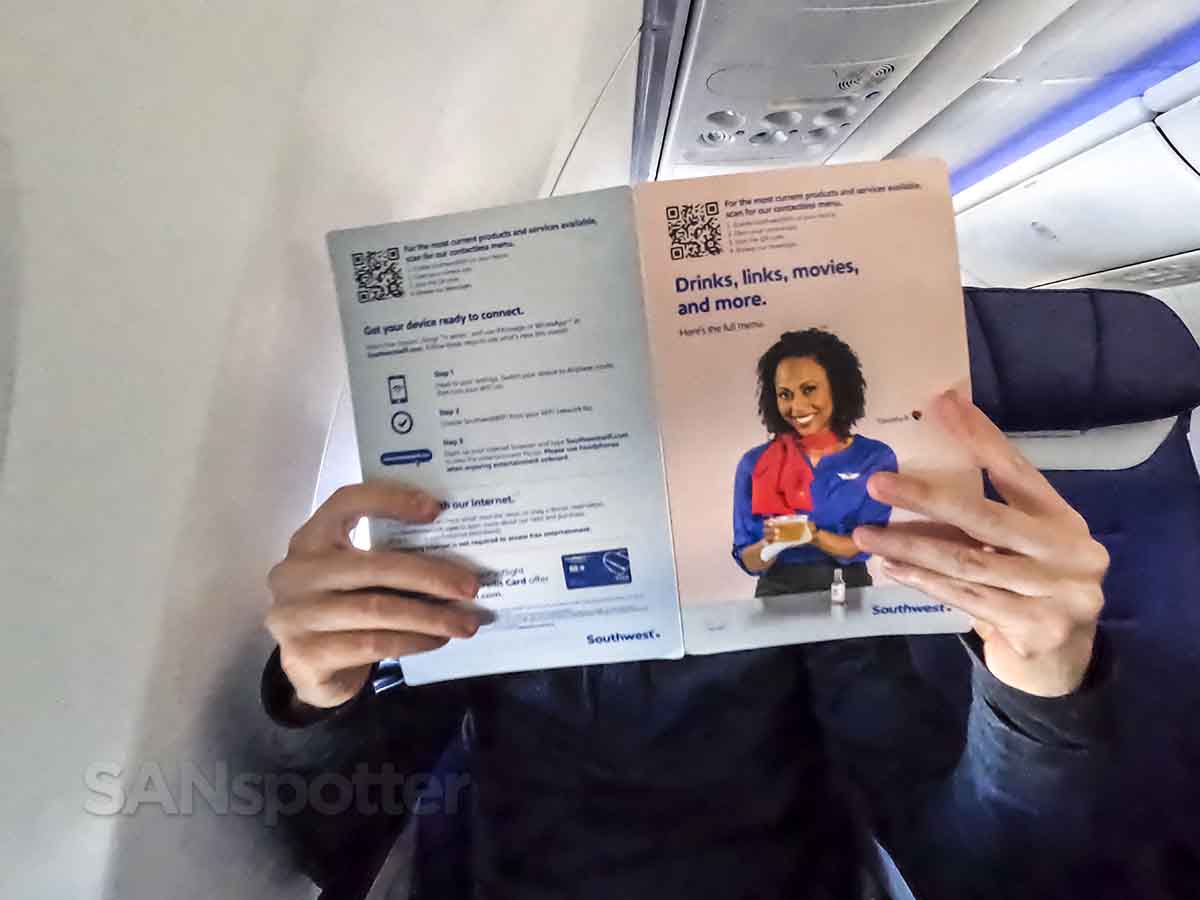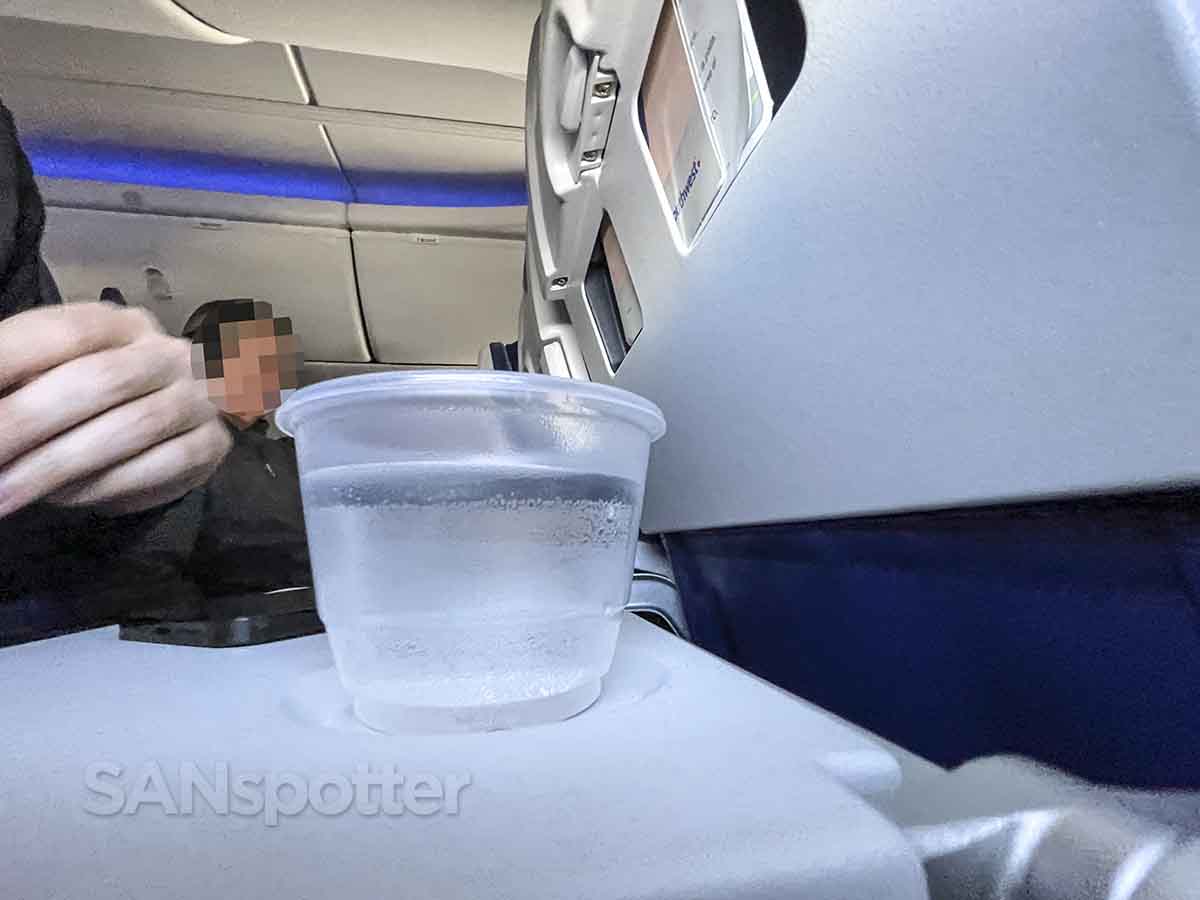 Southwest 737 MAX 8 seat comfort
This is the part of the review where I start repeating myself. Basically, everything that I said about the seats in my Southwest Airlines 737-800 review applies to the MAX 8. The seats are hard, they offer zero lumbar support, and the leg room (seat pitch) is so-so. At least they're consistent.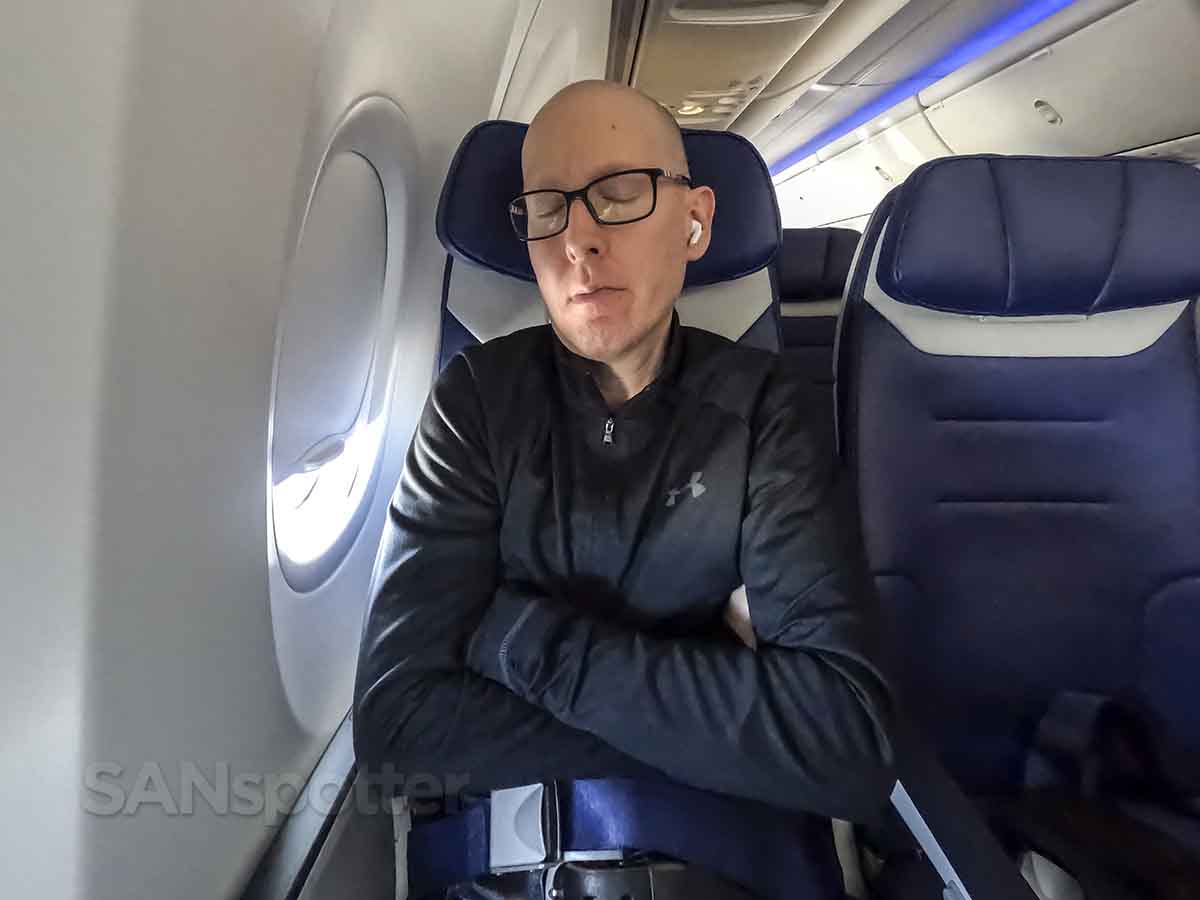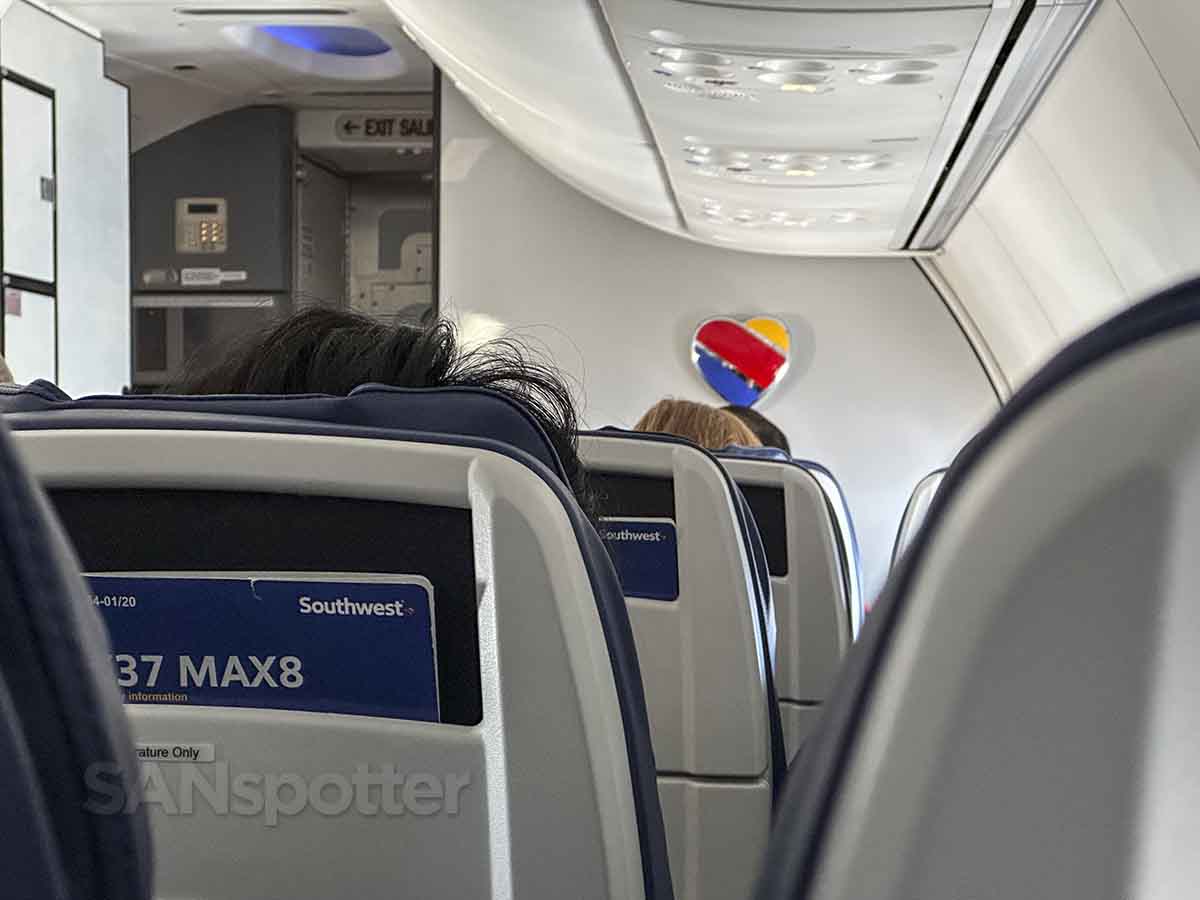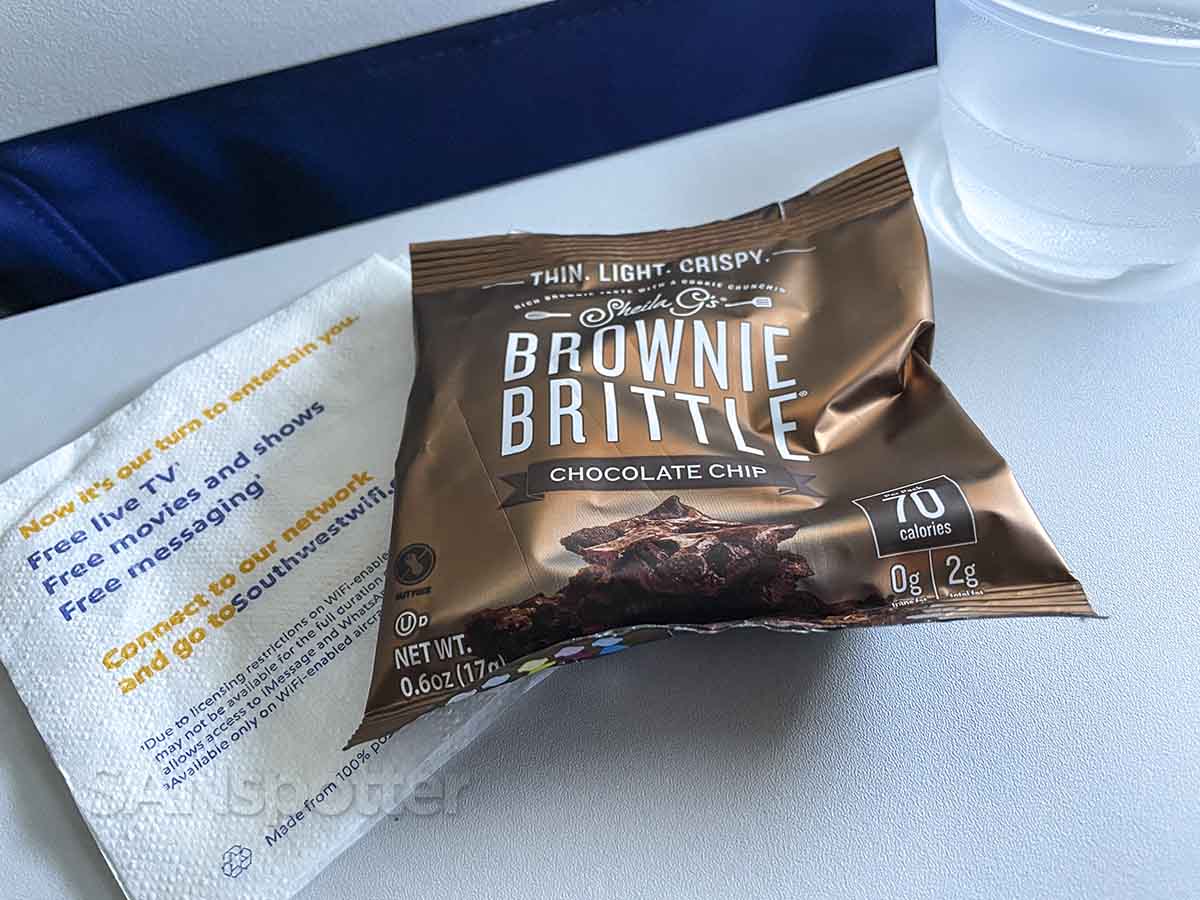 The descent and arrival into Honolulu
Not to **** on Southwest or anything, but the descent over the island of Oahu and into HNL is by far the best part of this review. It's always nice to arrive to the islands after a long time away – even if the airline you're arriving on ain't all that fancy.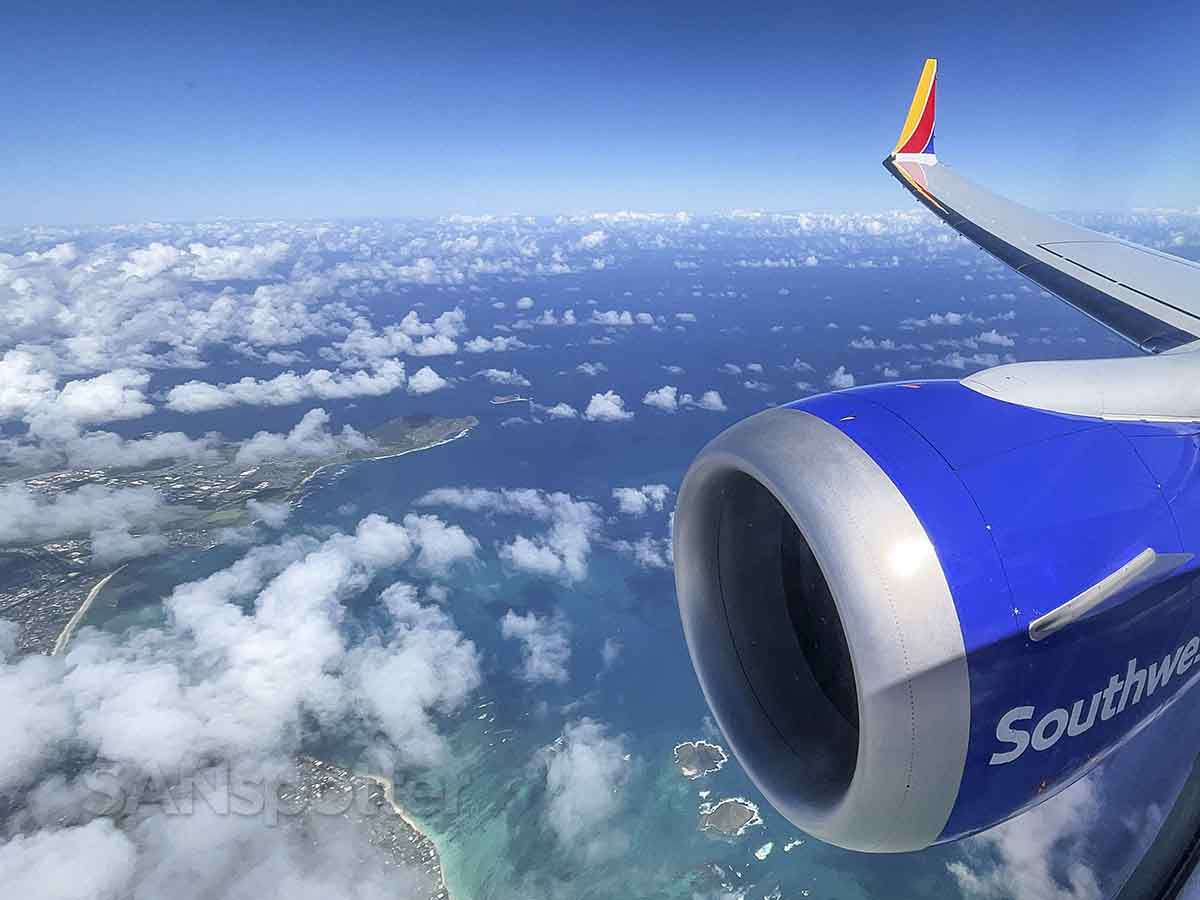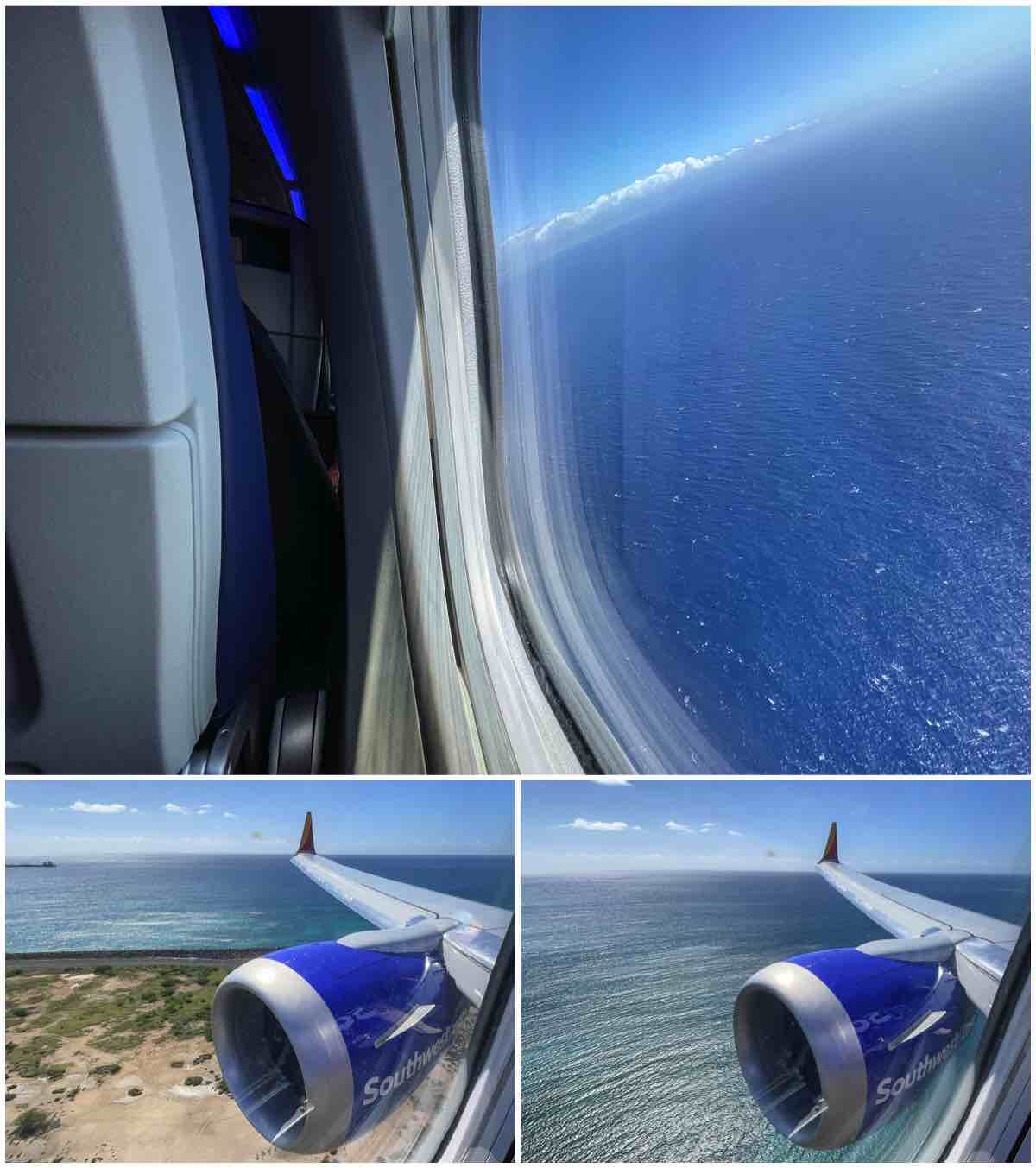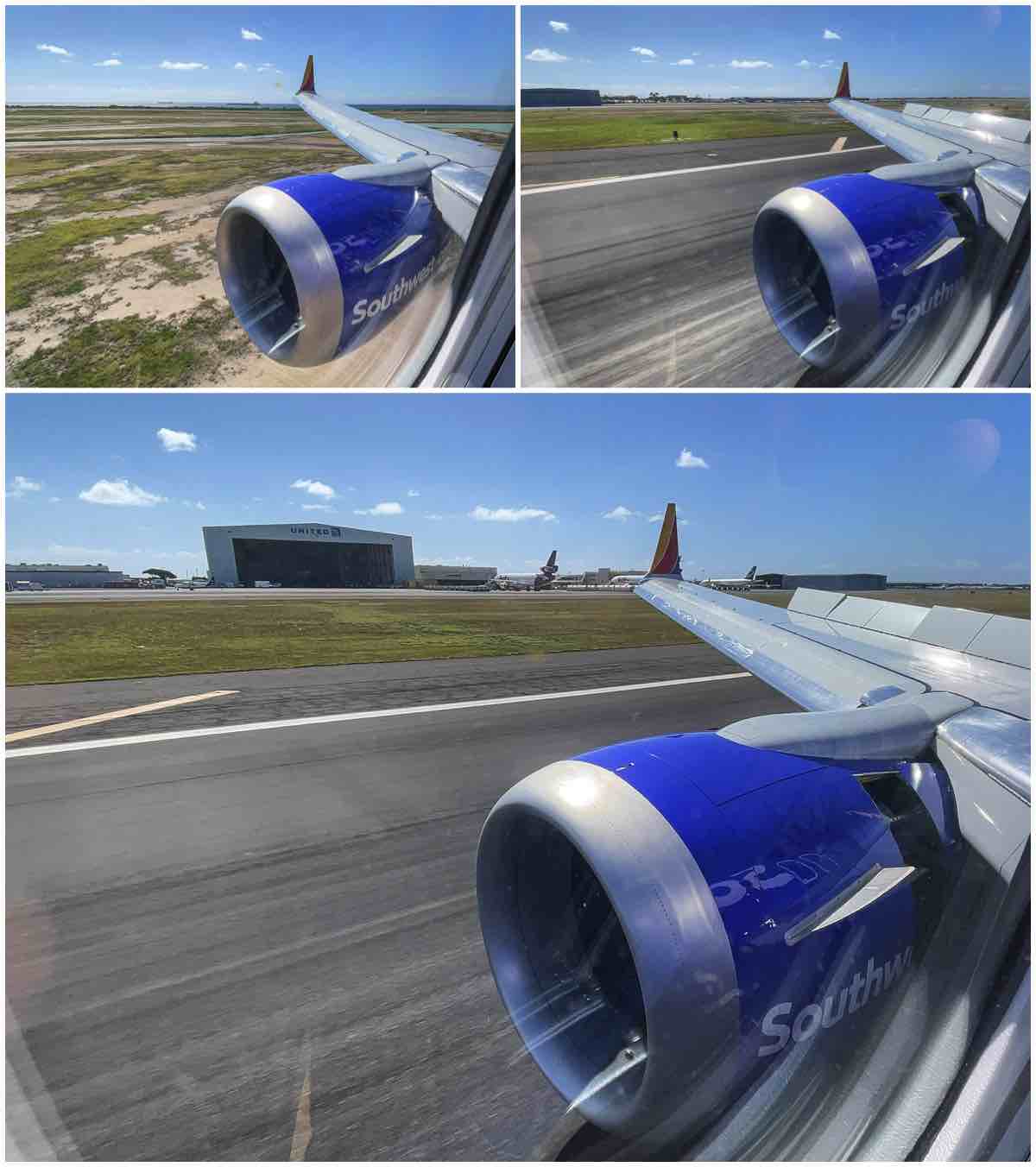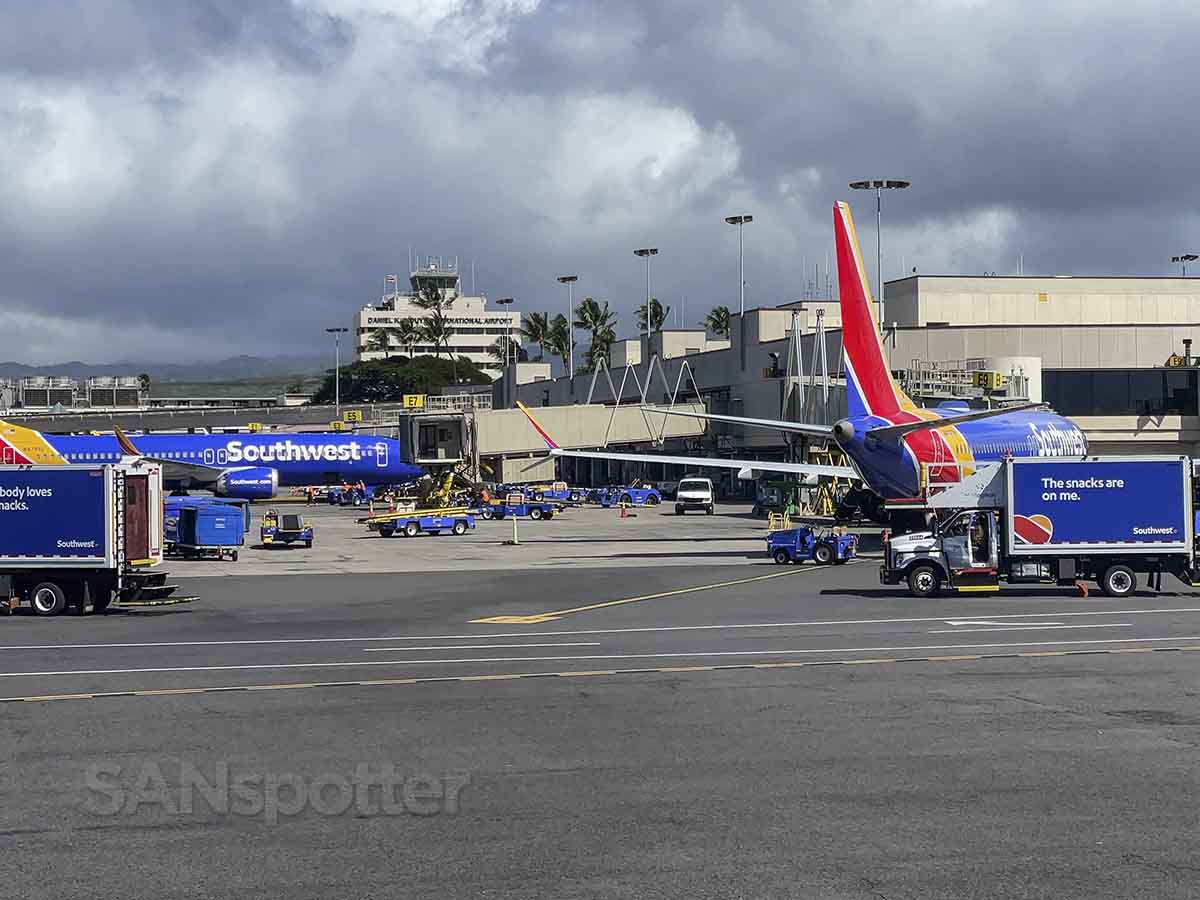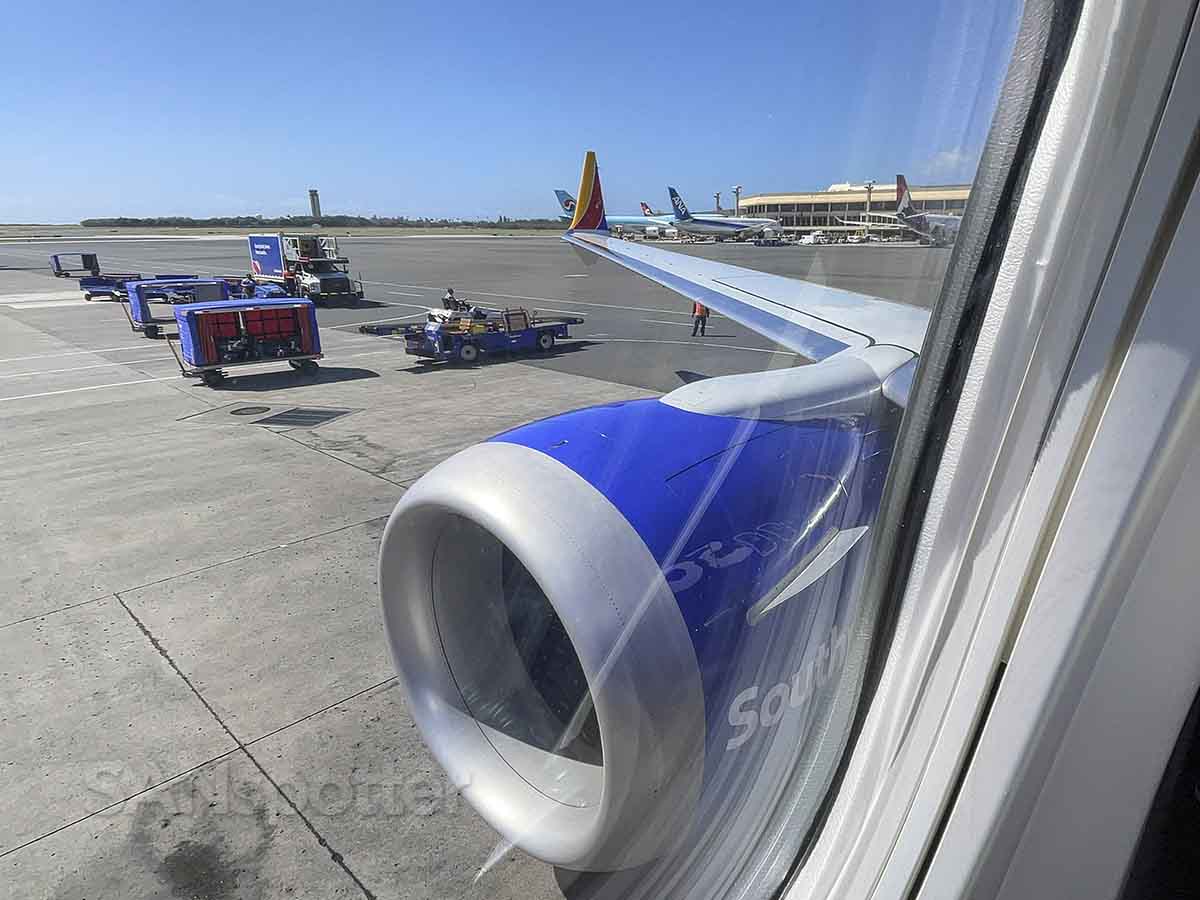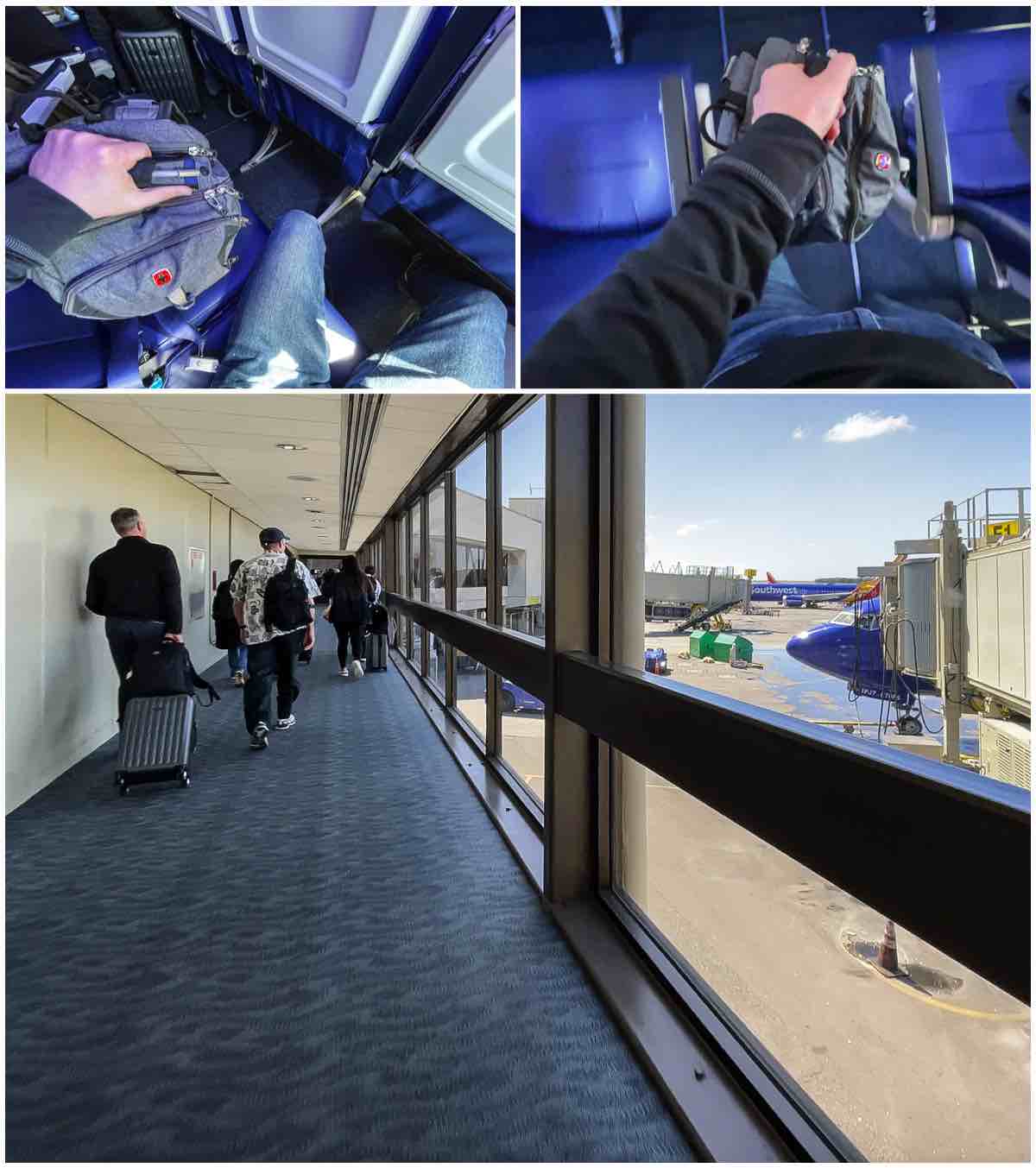 Pros and cons of flying on the Southwest Airlines 737 MAX 8
As I mentioned earlier, I'm going to write a separate article about the pros and cons of flying Southwest Airlines to Hawaii. The focus of the following pros and cons list is on the aircraft itself, since Southwest utilizes the MAX 8 on a wide variety of different routes within the continental US.
Pros
It's a very consistent experience. Stepping onboard the Southwest MAX 8 for the first time will feel familiar to anyone who has flown this airline at least once in the past two years or so.
In-flight entertainment is shockingly good. Yes, it's a streaming service (and you will have to use your own device), but the selection of movies, TV shows, and music is as good as what Delta, United, or American provides.
It's not a bad looking interior. Despite all the negative things I've said about the seats in this review, the blue and white color scheme is very stylish actually.
Cons
There are no power outlets. Which is odd considering that you have to use your personal devices to utilize the in-flight entertainment.
There are no pre-assigned seats. Some may see this as a Pro, but I'm of the opinion that it's a big fat Con. It adds too much stress to the boarding process!
The seats are really hard. Like, really hard. I'd suggest bringing a pillow to sit if you've got a bony butt – at least on flights over 2 hours in length.