Don't tell anyone, but I'm actually feeling really excited to sit down and write this Southwest 737-700 review. It's a airline / aircraft combo that I've flown many times before, but never got around to documenting.
Trust me when I tell you that it is worth documenting. Sure, the seats aren't all that great. The snacks and drinks are extremely limited. And I hate to say it, but the interiors are even a bit smelly.
That said, it's bare bones flying at it's finest, and a nice change of pace form all the international business class I've been doing recently. Change is good sometimes!
WN1807
Phoenix, AZ (PHX) – San Francisco, CA (SFO)
Wednesday, October 28, 2020
Aircraft: 737-705
Registration: N762SW
Duration: 1 hour 57 minutes
Seat: 18A (Business Select)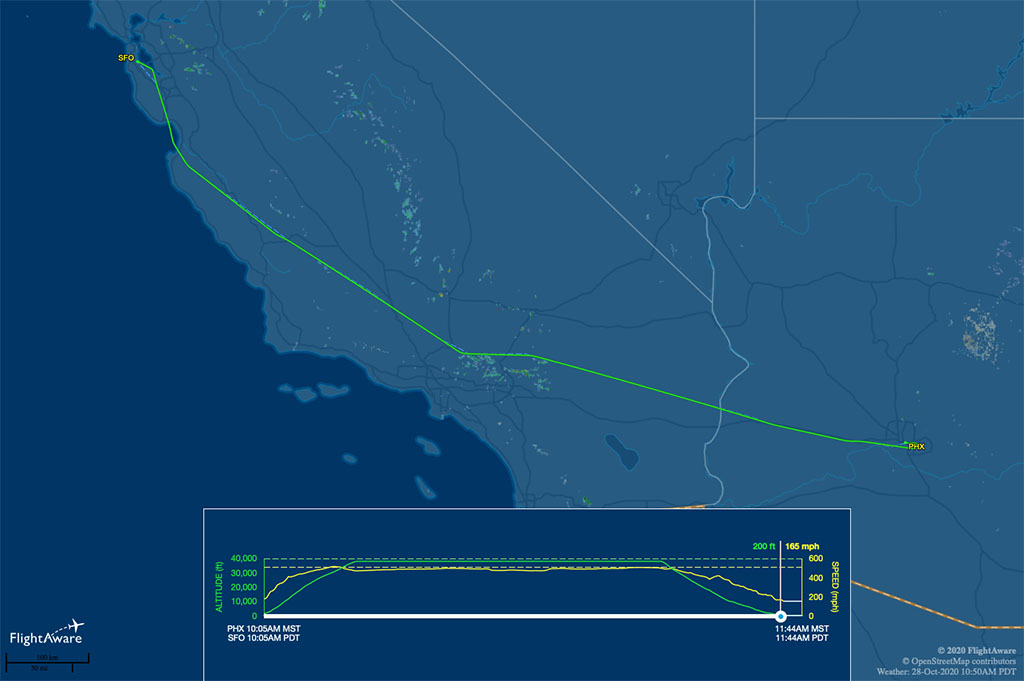 My finest Southwest Airlines review video ever (as if that really means anything)
I have a confession to make: the video that I made to document this flight from PHX to SFO was actually one of my best ever IMHO. Everything just seemed to flow really nicely, and I didn't struggle at all when putting it all together.
As you'll see below, this was actually a fairly decent flight. Yeah, it was short and boring, but it forced me to get creative (and it turned out halfway decent). Why doesn't happen for all my videos?
The full review of my Southwest 737-700 experience from Phoenix to San Francisco
I'm just going to get straight to the point. I've got a short layover in Phoenix today, so let's pick things up here in terminal 4 at PHX immediately after deplaning from another flight: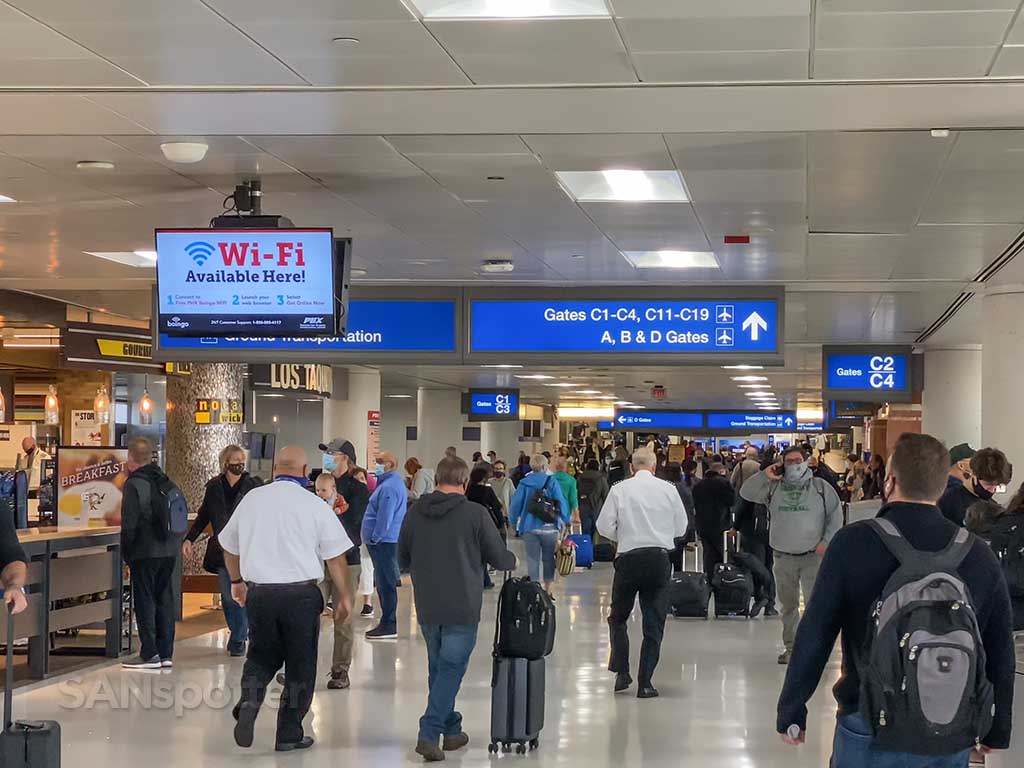 Those of you who have been following me for the past few years know that me and good ideas mix together like oil and water. This is typical, to say the least.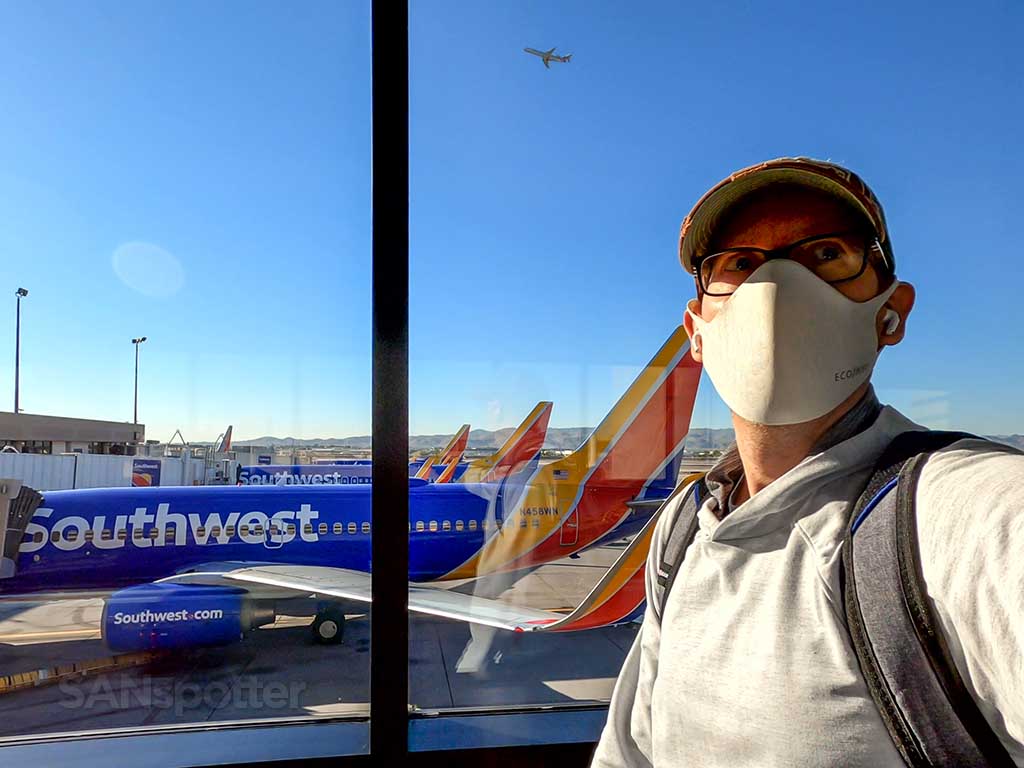 A few words about Terminal 4 at Phoenix Sky Harbor Airport
This is the first time that I have ever been inside of this particular terminal, and I've got to say that it was exactly what I was expecting. It was crowded, noisy, and it looked like it hadn't been updated since 1995 or so.
The boarding process for flight number 1807 to San Francisco
Due to the fact that the Coronavirus pandemic was in full swing at the time of this flight, I was a bit uneasy with the massive crowds. There were people everywhere. Some not even wearing masks. I like Phoenix and all, but I couldn't wait to get out of there.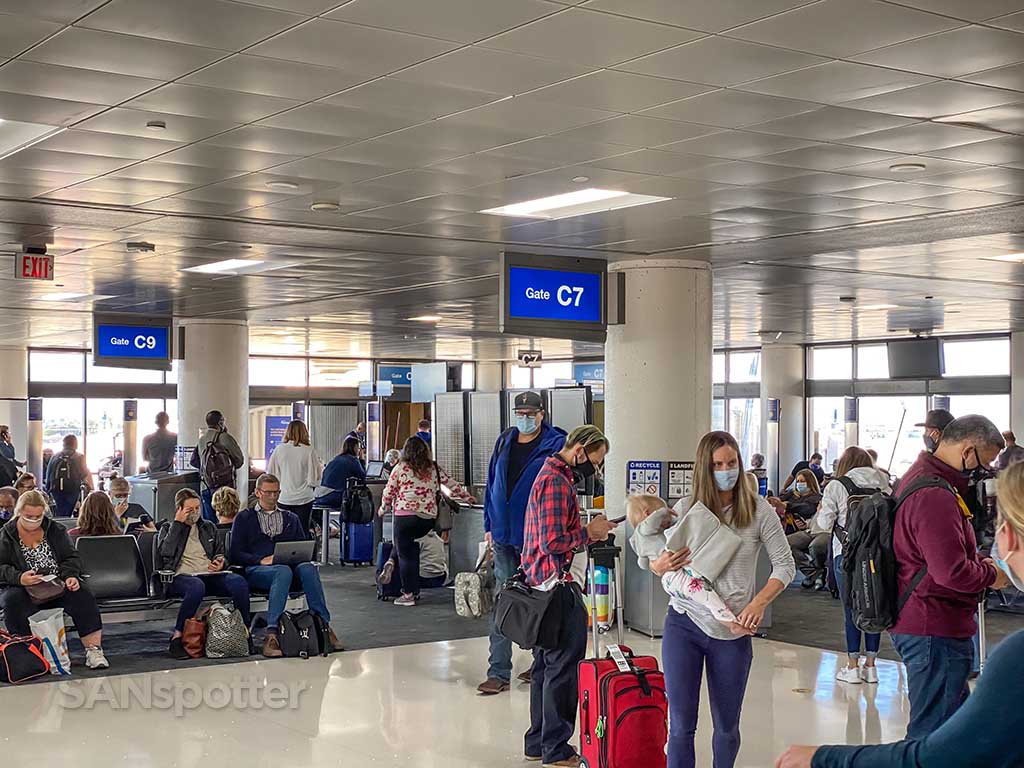 My first impressions of the Southwest Airlines 737-700 interior
Again, this wasn't my first time on a Southwest 737-700. More than anything, I was mostly looking forward to seeing if they had upgraded the old "baby s**** brown" interiors to something more…uh…clean looking. And not so s****y.
And for those of you who have absolutely bo idea what I'm talking about, be sure to read my review of the old Southwest 737-700 experience. It's s****y.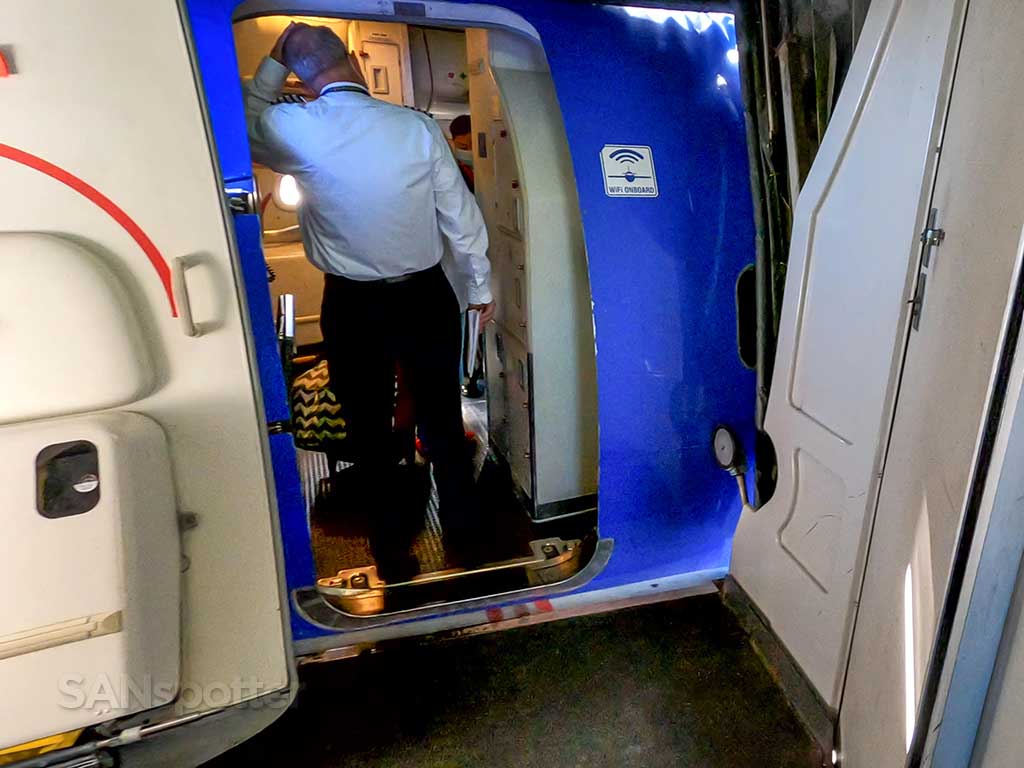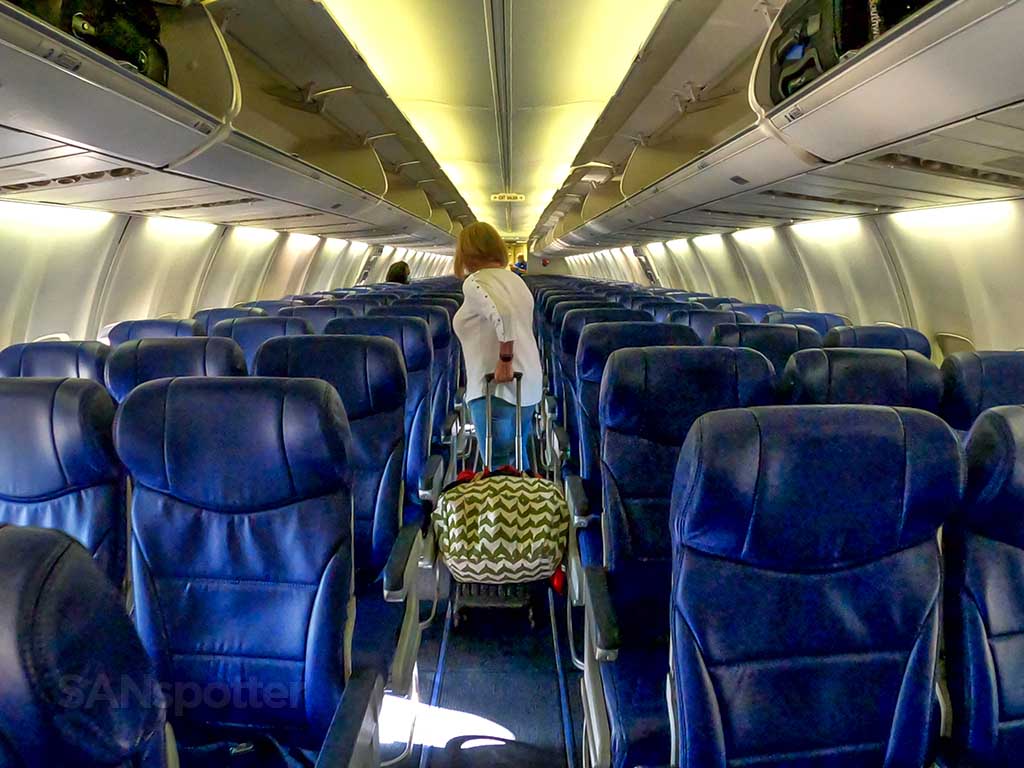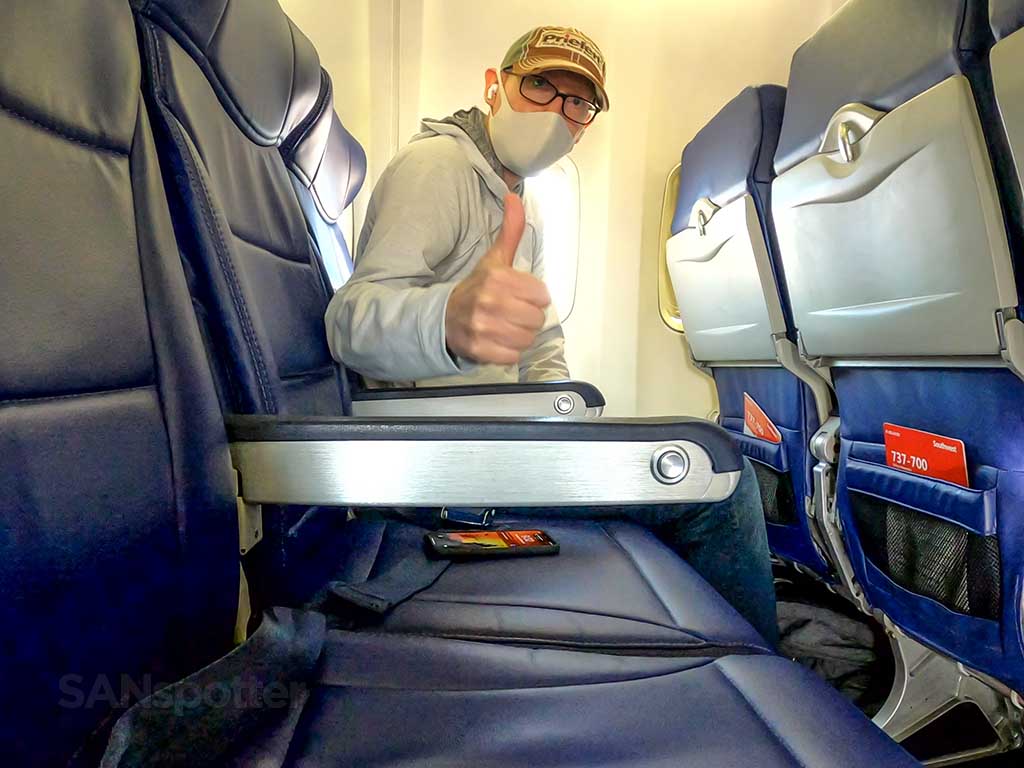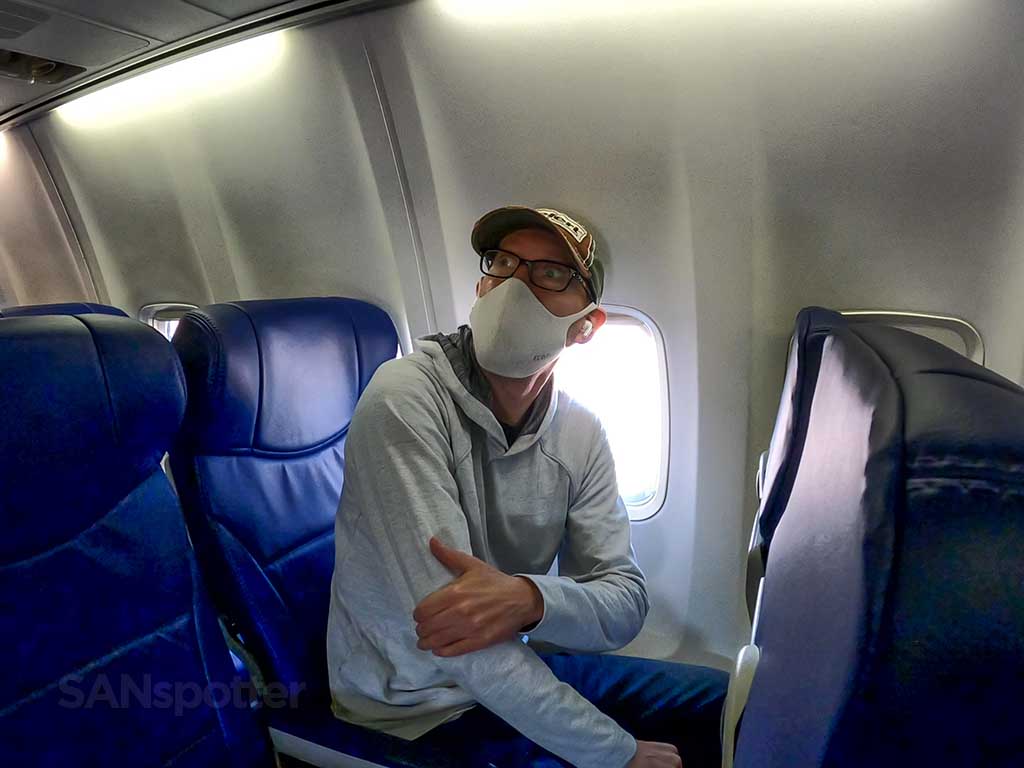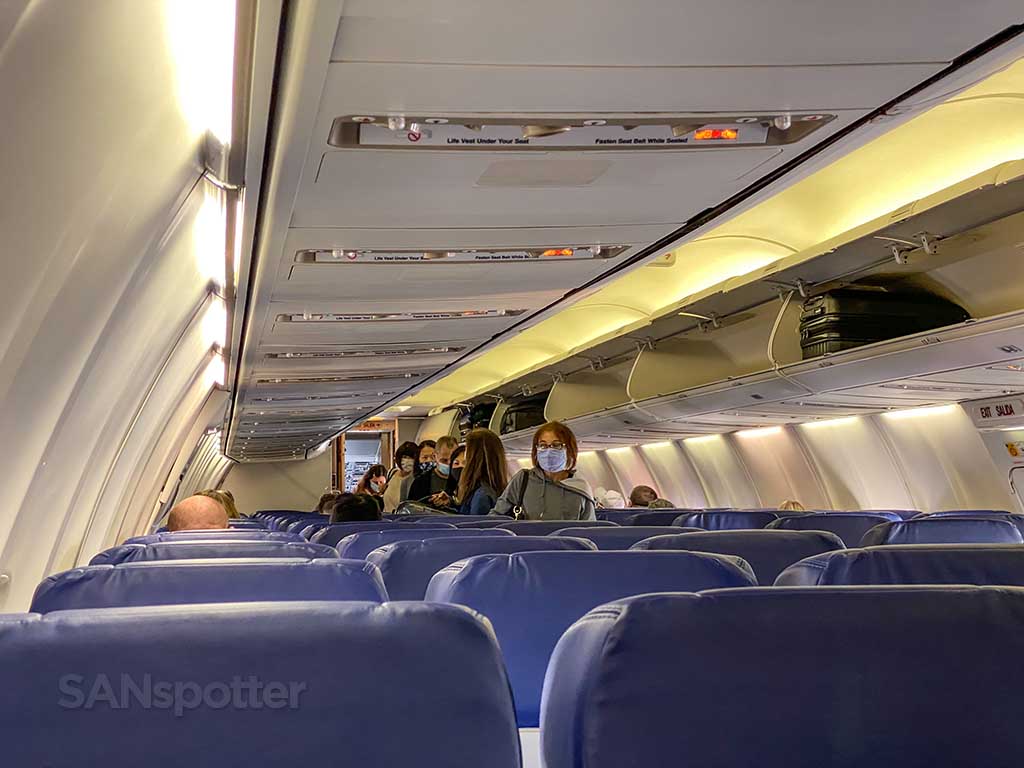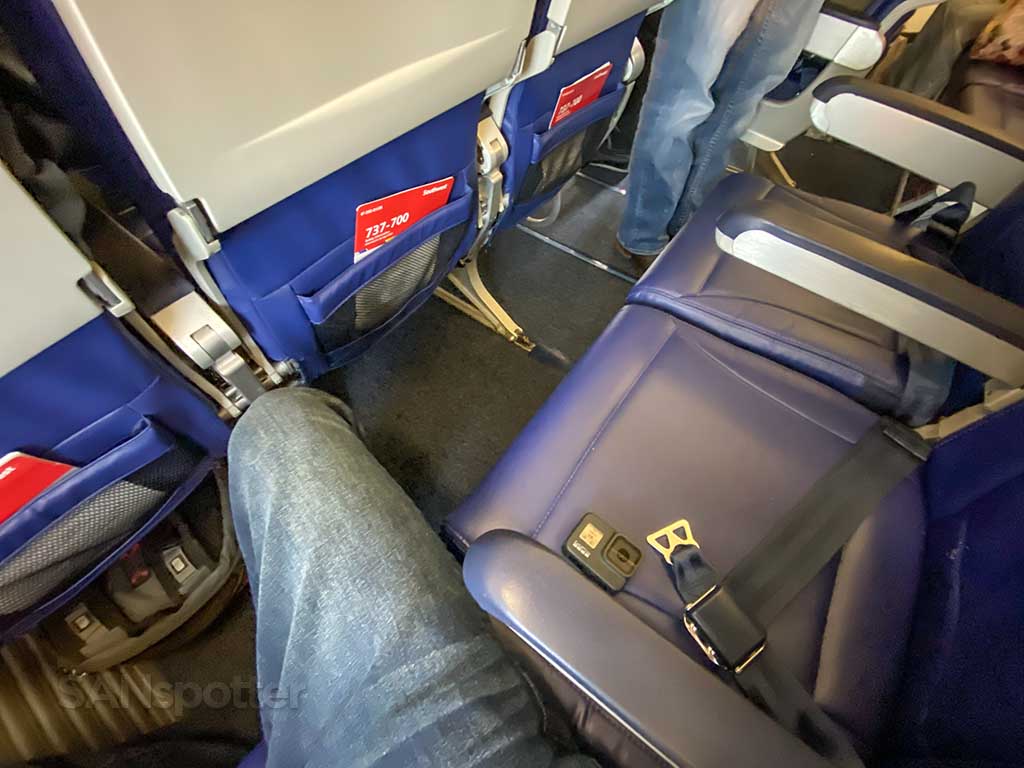 **several seconds go by**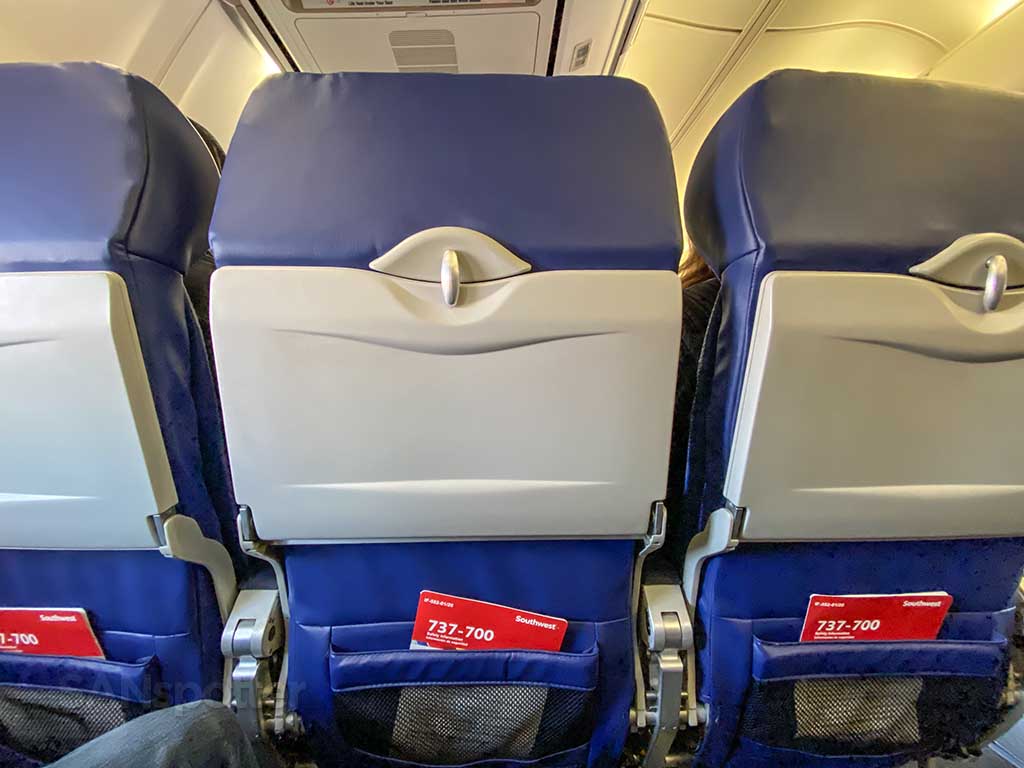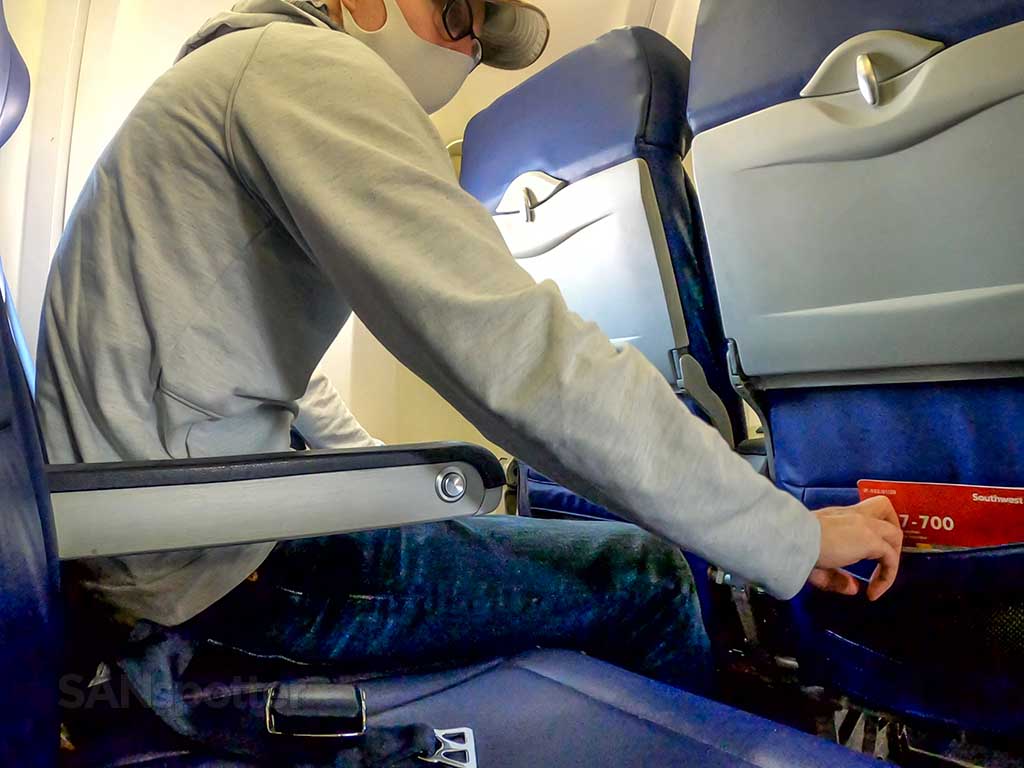 The departure out of Phoenix
I've got to hand it to Southwest Airlines. For as crowded as it was in the main terminal, they did a fantastic job of getting everyone on the plane and out of there on schedule. I may complain a lot about this airline, but I do have to give them credit for running a really smooth operation.
By the way, did you know I have a second YouTube channel with unedited takeoff footage? I know that some of you enjoy that stuff more than the actual review itself, so here is the full takeoff out of PHX on runway 7L today:
What was the cabin service like?
If I haven't already mentioned it, I was technically flying Business Select for this segment, since it was a tag-on from the previous segment from San Diego to Phoenix. There are many pros and cons of Southwest Airlines Business Select – and as you're about to see, it wasn't all that beneficial of an upgrade for me today.
What I Use On Every Flight
Apple AirPods Pro Wireless Earbuds
Active noise cancellation for immersive sound - works great on airplanes!
Transparency mode for hearing cabin announcements
Three sizes of soft, tapered silicone tips for a customizable fit
Sweat and water resistant
Easy setup for all your Apple devices
Quick access to Siri by saying "Hey Siri"
The Wireless Charging Case delivers more than 24 hours of battery life (perfect for long haul flights)
Check Price on Amazon
Note: I may earn a commission if you make a purchase, at no additional cost to you.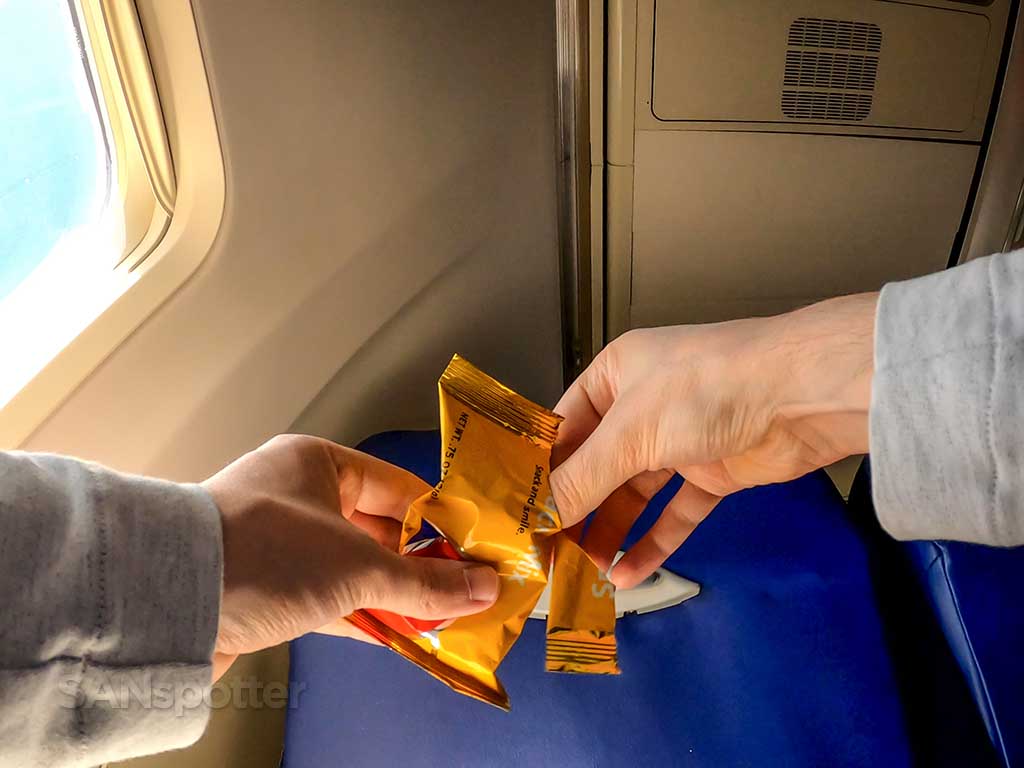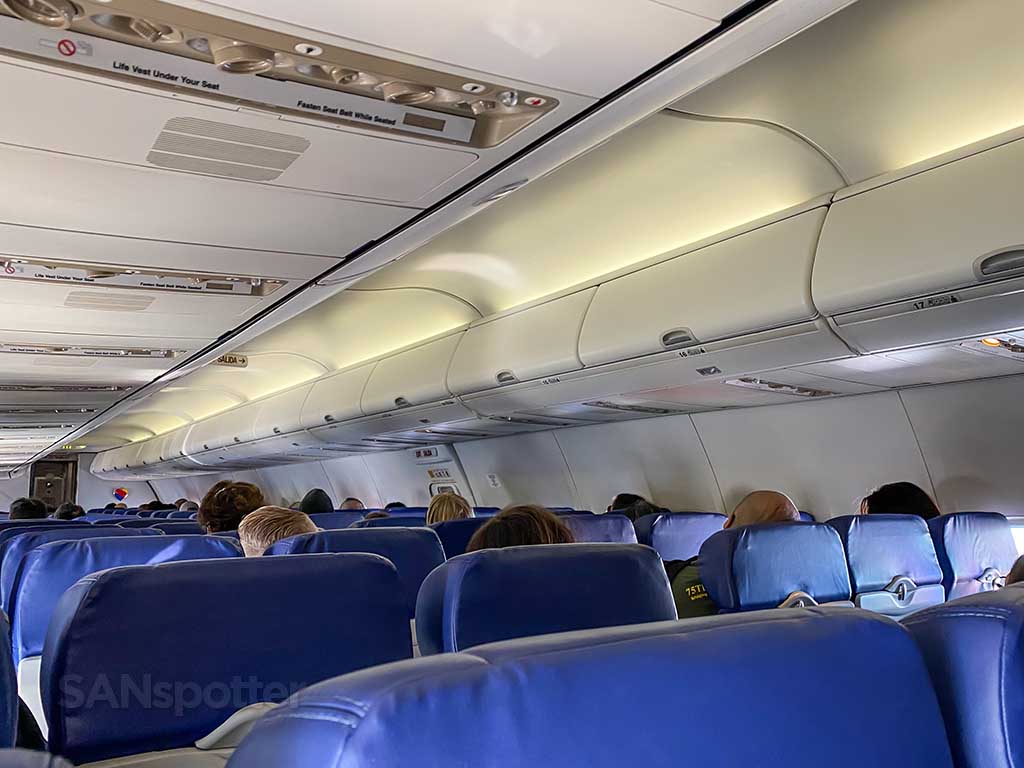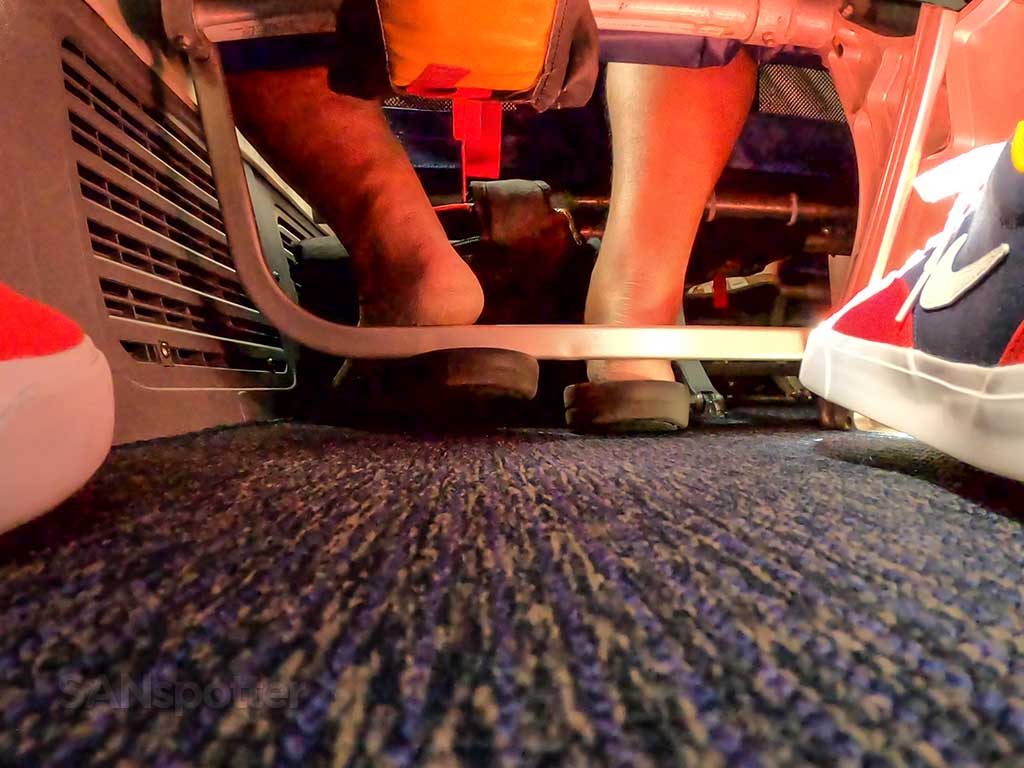 The arrival into San Francisco
According to my flight log, SFO is one of my most frequently-visited airports in the entire world. I know this place like the back of my hand. As just as how I don't like to go very long without looking at my hands, it was nice to see this airport again. Damn you Coronavirus!
Pros and cons of flying on the Southwest Airlines 737-700
The purpose of this section is to tell you all about the Southwest Airlines 737-700. More specifically, all the good points and bad points. And to get even more specific than that, I really mean the pros and the cons. Wouldn't it be nice if I could just get to the point?
Pros
For as old as some of these Southwest Airlines 737-700 are getting, they've been very well maintained.
The seats on the particular aircraft that I was on were brand new, although they weren't as nice as the seats I had just experienced on one of their 737-800s from San Diego to Phoenix several hours earlier.
The cabin crew was helpful and attentive, as usual, but we didn't get much in terms of snacks. They did what they could with what they had, so I guess I really can't complain about that.
The nice thing about the 737-700 is that it's a smaller aircraft compared to the -800. This means less people on board, and a slightly more intimate experience.
It also means a faster boarding times in deplaning times. Unless you're a truly hard-core aviation geek, what fun is it to have to wait for everybody else to stow and retrieve their oversized carryon luggage?
Cons
The -700s are some of the oldest aircraft in the Southwest Airlines fleet. Although the seats were fairly new on this particular aircraft, the walls and lavatories were showing their age.
Remember what I was saying a moment ago about how "intimate" the smaller -700 is? Well, the downside of that is a more densely packed airplane (with less room to spread out).