Note: this is a vintage airline review! The interiors of these aircraft have been updated since I wrote the following back in 2017, so do be sure to check out my latest Southwest 737-700 review if you want to see what the experience is like today.
---
I know a lot of people who won't fly any airline other than Southwest, and while I will admit that they run a pretty good operation, I've never understood the appeal. Ticket prices aren't any cheaper than the mainline carriers, the gate areas aren't any less crowded, there are no lounges to escape to, and worst of all, there is no assigned seating.
The lack of assigned seats is what keeps me away the most. I'm a window seat guy, and unless I can be one of the first 10 people on the plane, it's pretty much a given that all the prime window seats ahead of the wing will be gone. And good luck being one of those 10 if you aren't an A-List Preferred member (which I am not, so I always miss out).
None of this deterred me from booking a trip home from LAS with Southwest though. My only other two nonstop choices were Delta and Spirit, but it's been a long time since I've flown Southwest, so I figured it might be fun to mix things up. And heck – maybe this little bit of bonding time would help me to better understand the cult following this airline has…
WN310
Las Vegas, NV (LAS) – San Diego, CA (SAN)
Friday, March 31, 2017
Aircraft: 737-7H4
Registration: N226WN
Duration: 40 minutes
Seat: 16F (main cabin)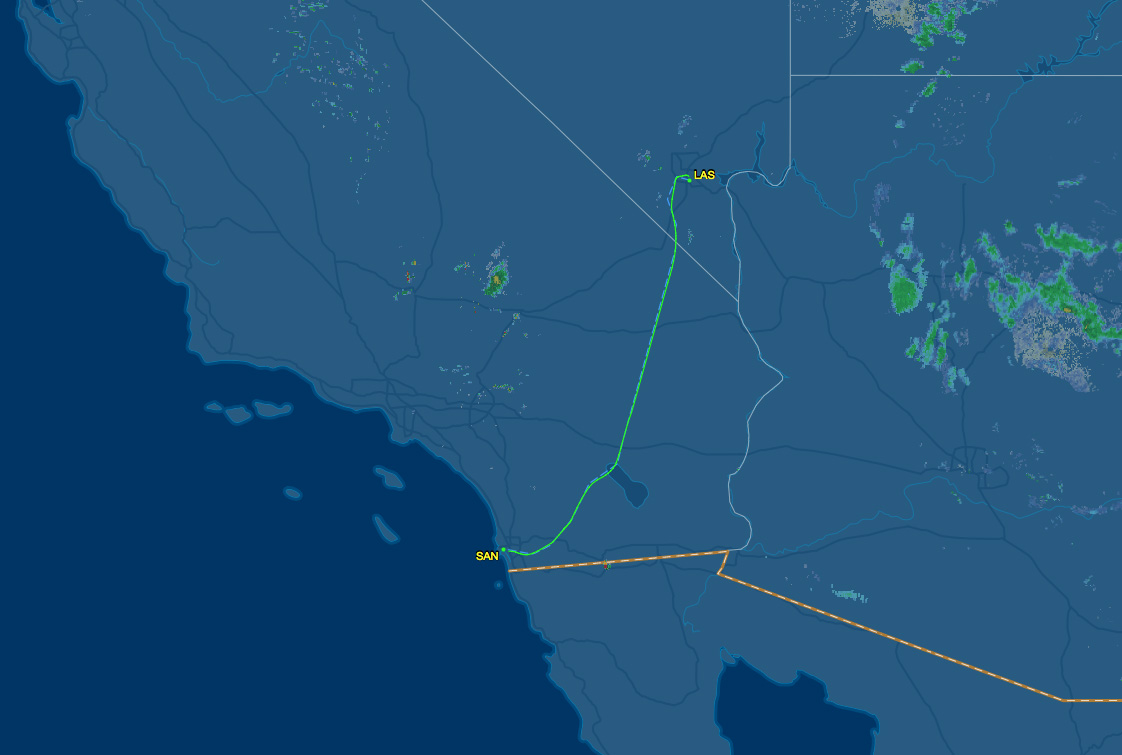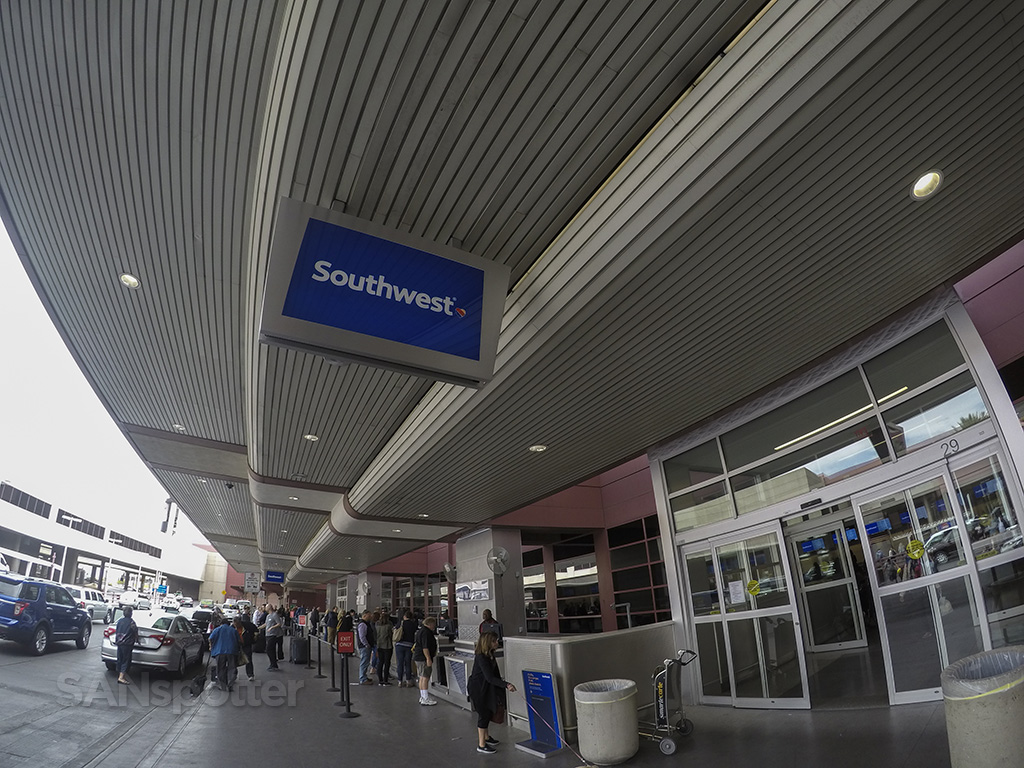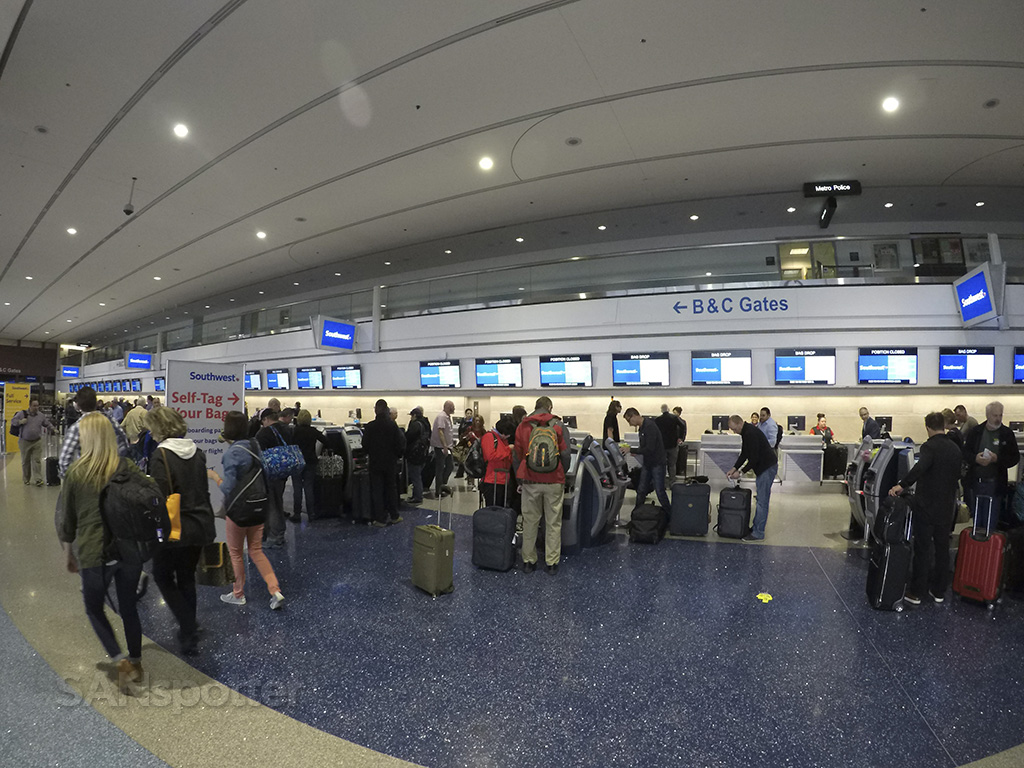 I was fairly certain that I would be able to score a good window seat ahead of the wing for this flight down to SAN today, thanks to the fact that I splurged on a Early Bird "upgrade" at the time of purchase.
An Early Bird boarding pass basically puts you in the first boarding group (A), and that's exactly why I wasn't even concerned about not having a seat assignment for this flight. Things are pretty easy if you don't have to fret about a strategy for finding a prime window seat during the boarding process!
I had a bit of time to kill before the flight, and unfortunately, LAS isn't the best airport for killing time. The last time I did this was right before flying on a Spirit A319, and well, let's just say that "boring" doesn't even begin to describe the experience.
The worst part about LAS is how crowded it is – in all terminals. It's really hard to find a quiet corner to relax in due to the sheer number of people and flights coming and going at all hours.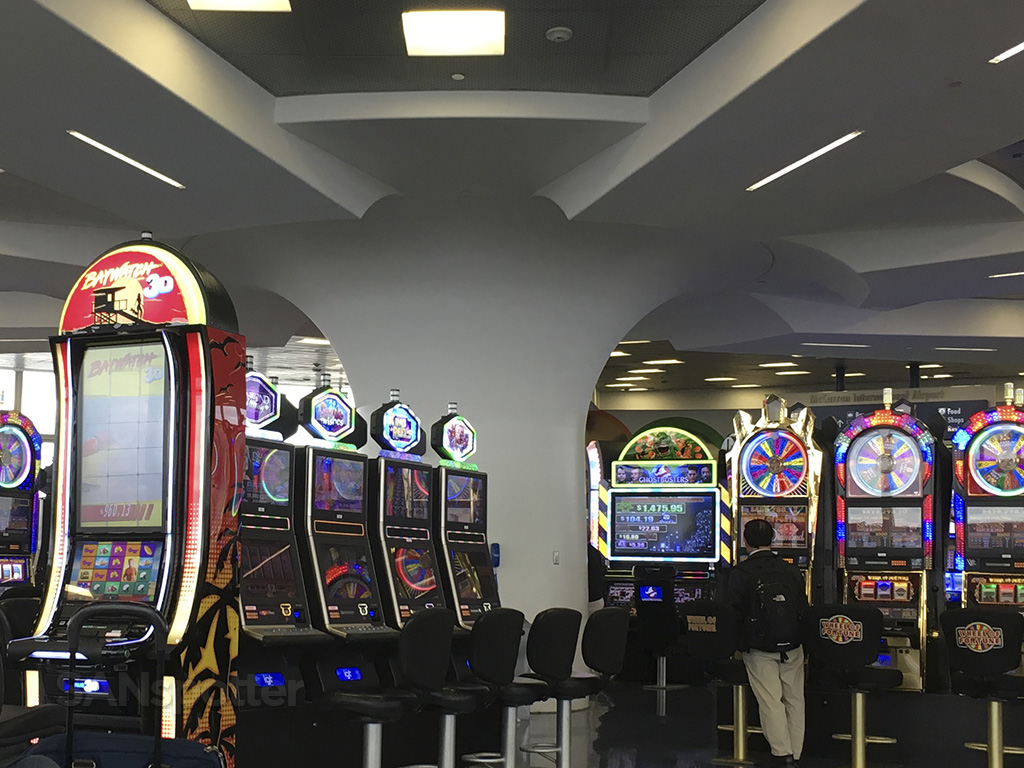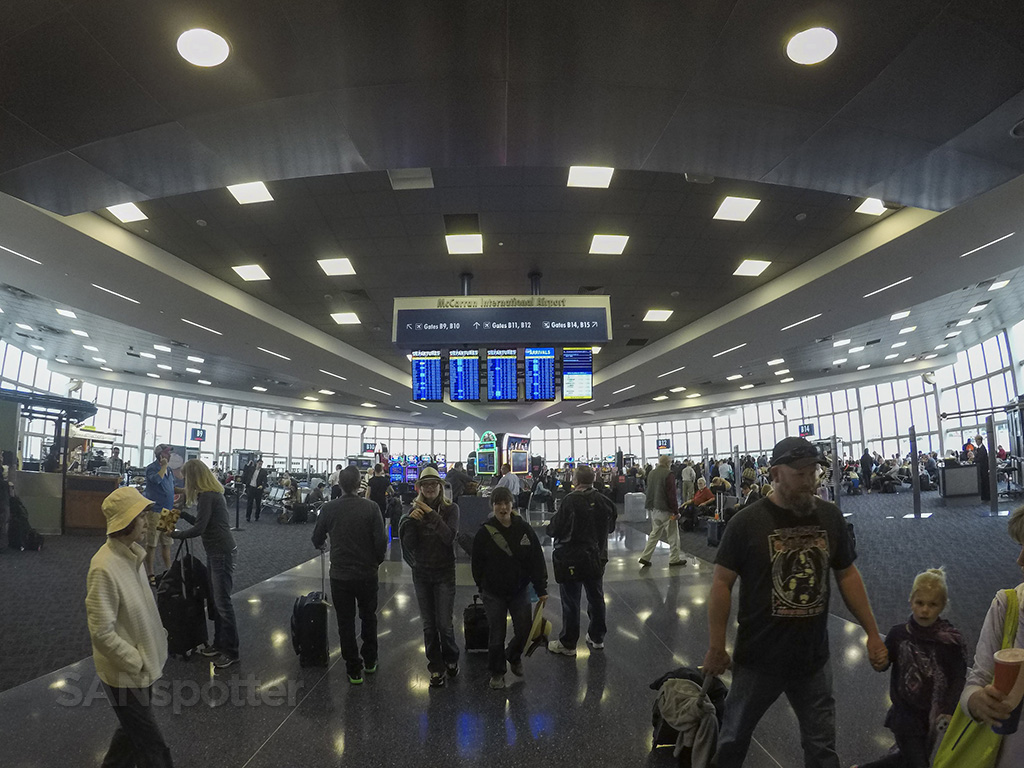 I had no idea what number my boarding pass would have until I asked a gate agent if he could print it out for me. I guess I was feeling too optimistic, because my heart sank as soon as I saw that big "A53" printed square in the center of it.
Being in boarding group A was nice, but…being the 53rd person to board? Really? There went my hopes and dreams of a good window seat – there was no chance of it now. How many seats does a 737-700 have anyway? Jeez – half the plane will be filled by the time I get onboard!
If there's one thing that Southwest does right, it's the boarding process. The best part is that everyone seems to get it too. There are a series of poles with numbers on them in the boarding area (1-5, 5-10, 10-15, etc), and you simply stand by the pole that matches your boarding number. I waited patiently at the last pole with my number-53 boarding pass in hand.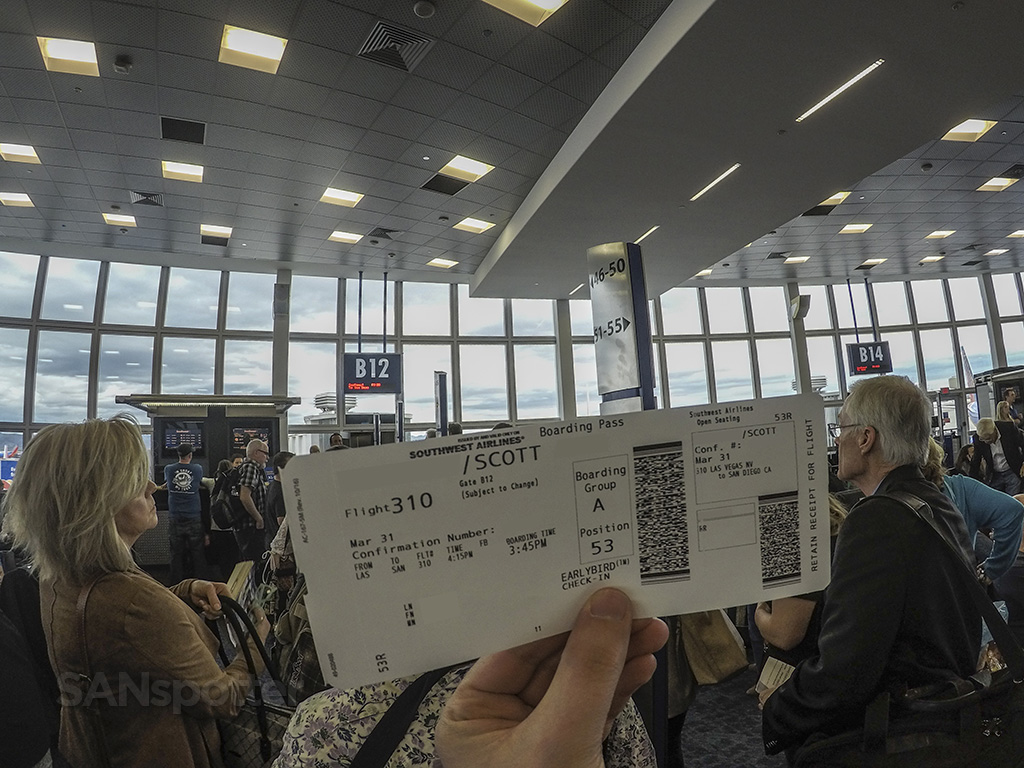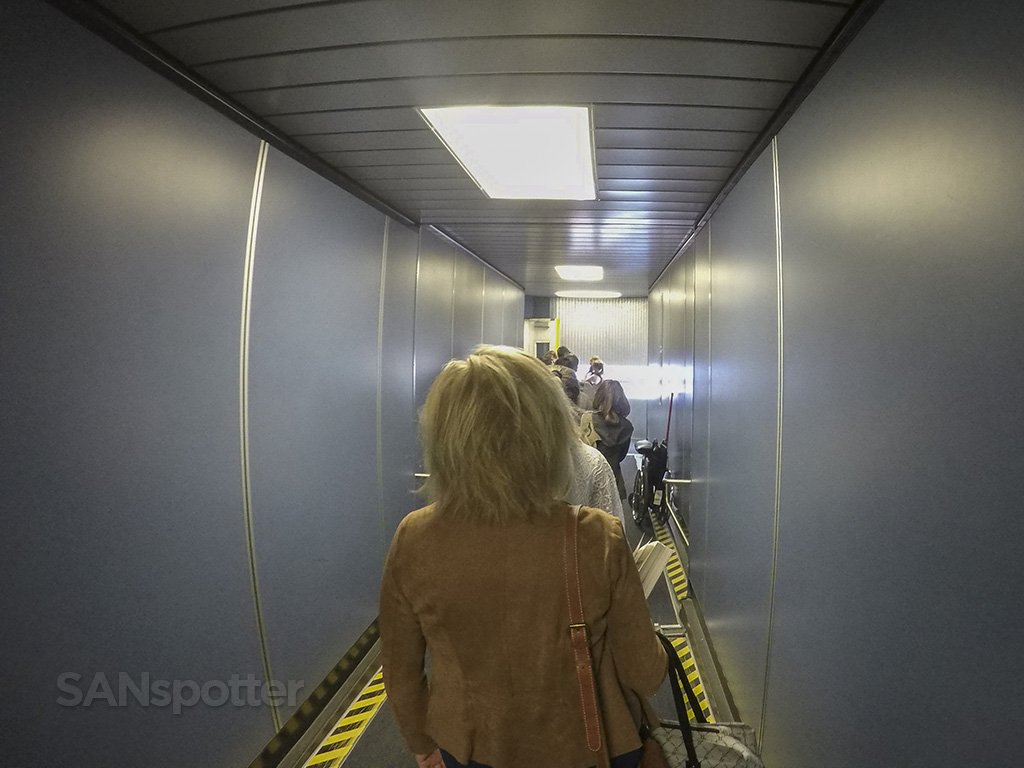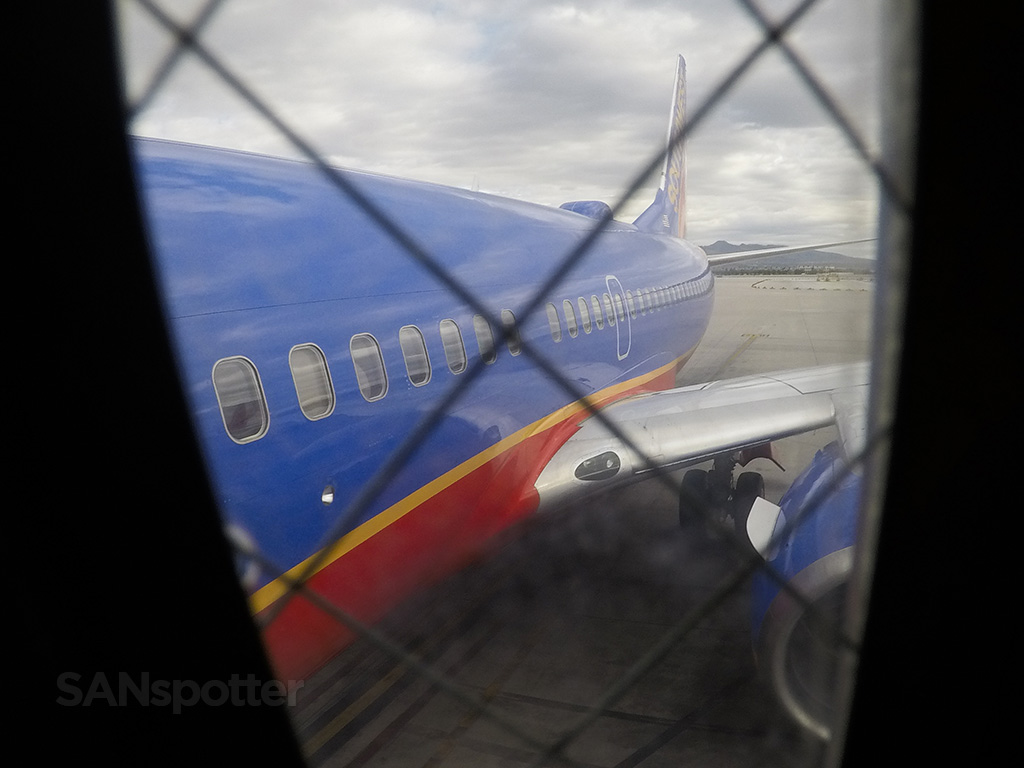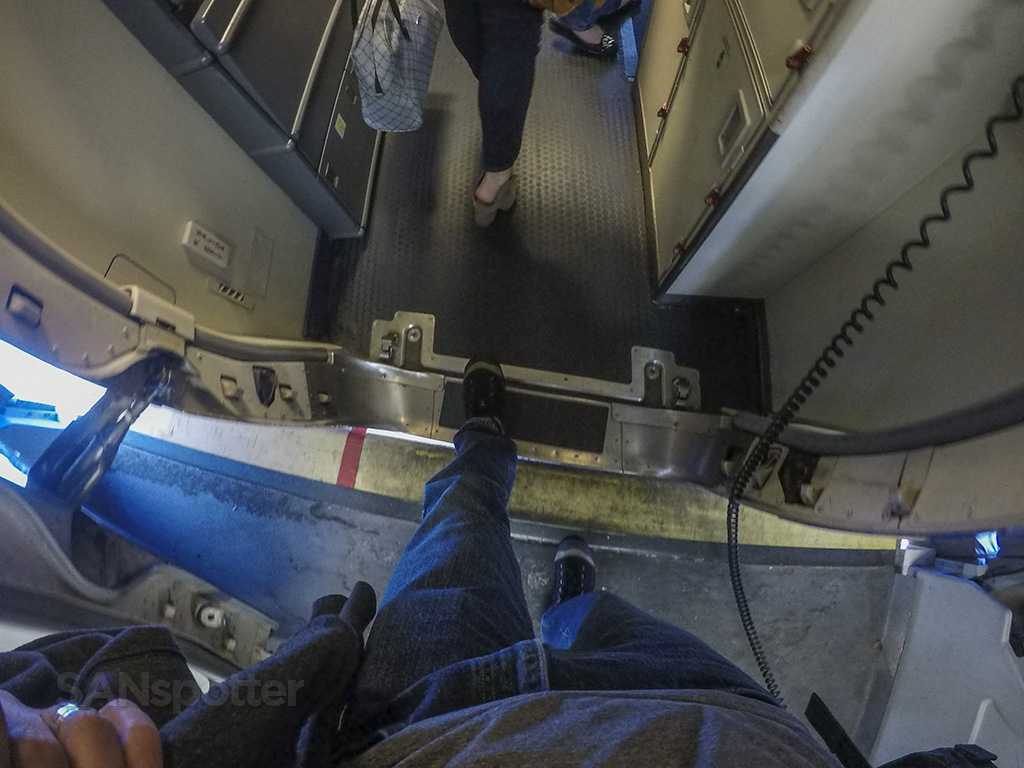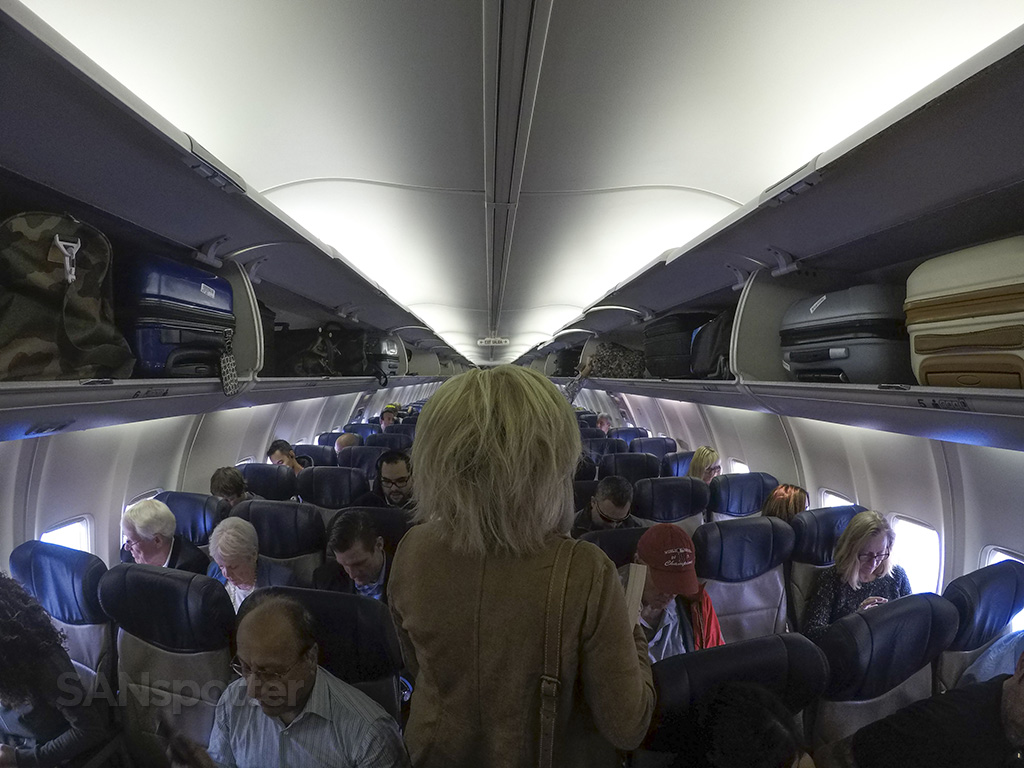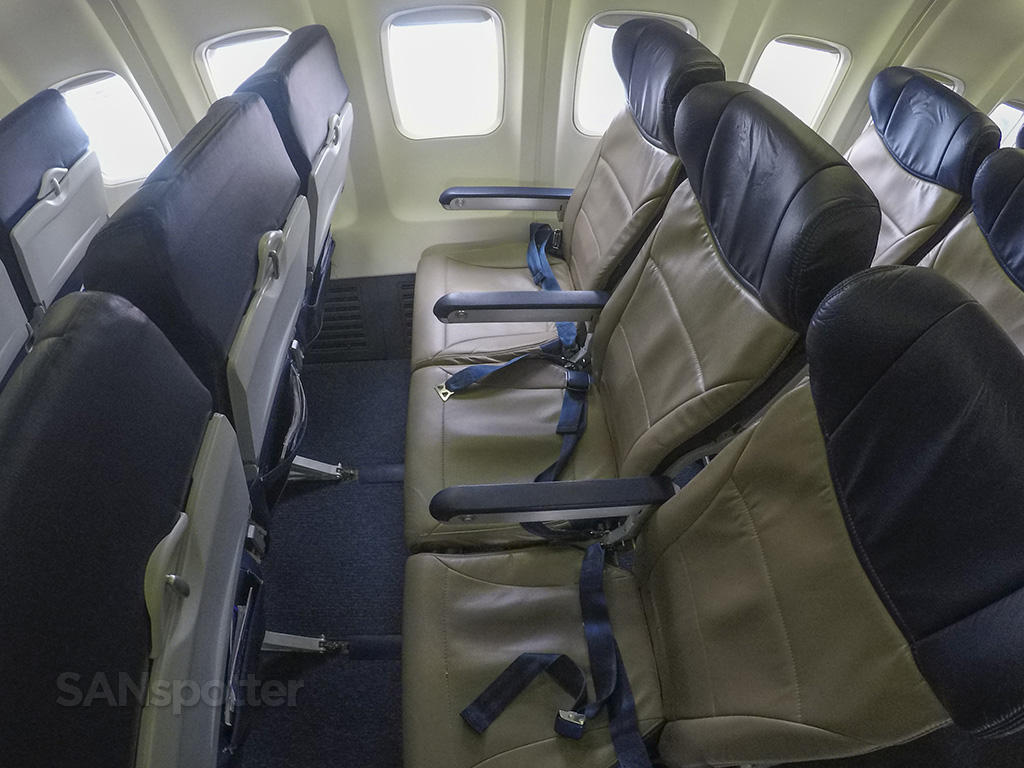 The chaos of boarding and trying to find an open window seat was apparently too much for my tiny brain to process, because even though I told myself that I wanted to sit on the right side of the aircraft for the best lighting conditions (photography, you know), I inadvertently sat on the left side.
I was so proud of myself for securing a decent window seat with a good view of the wing, but I was overcome with OOPS as soon as I realized my mistake. By then it was too late, with the steady stream of passengers coming down the aisle scooping up all the window seats near me faster than I could say "I'm such an idiot".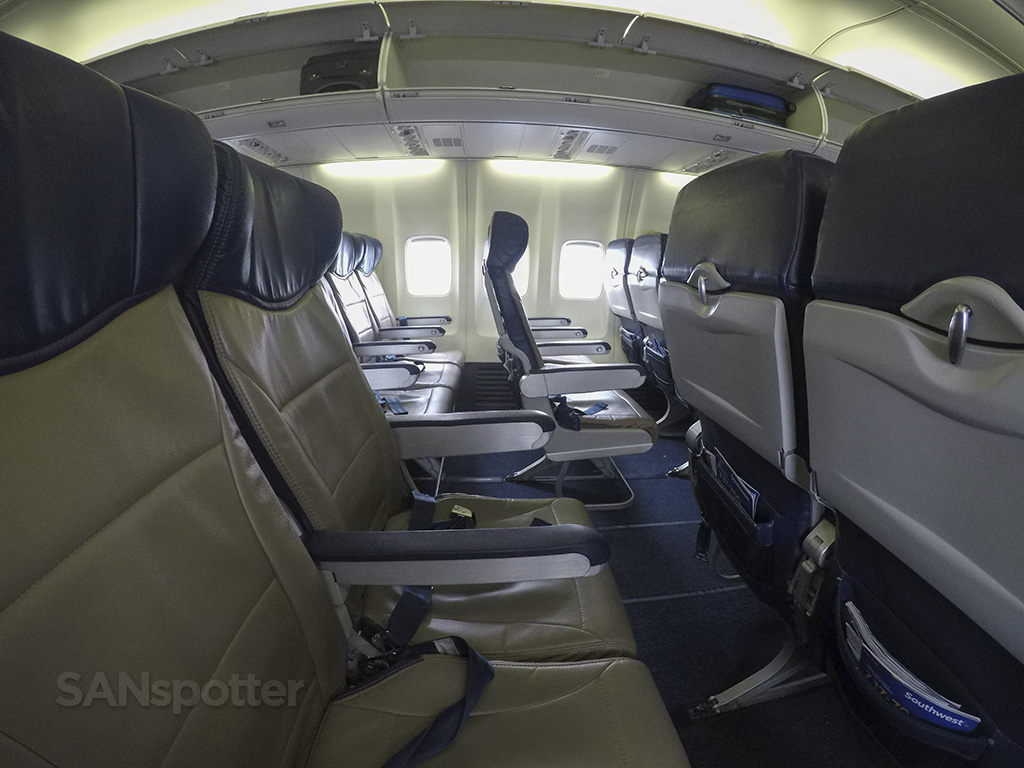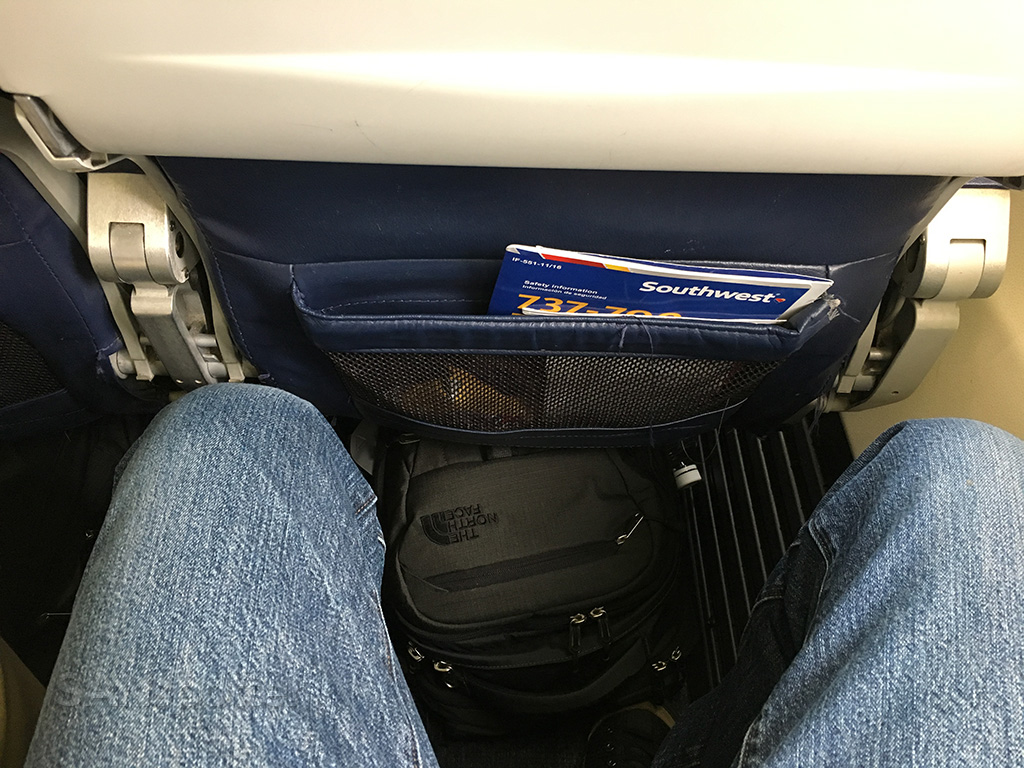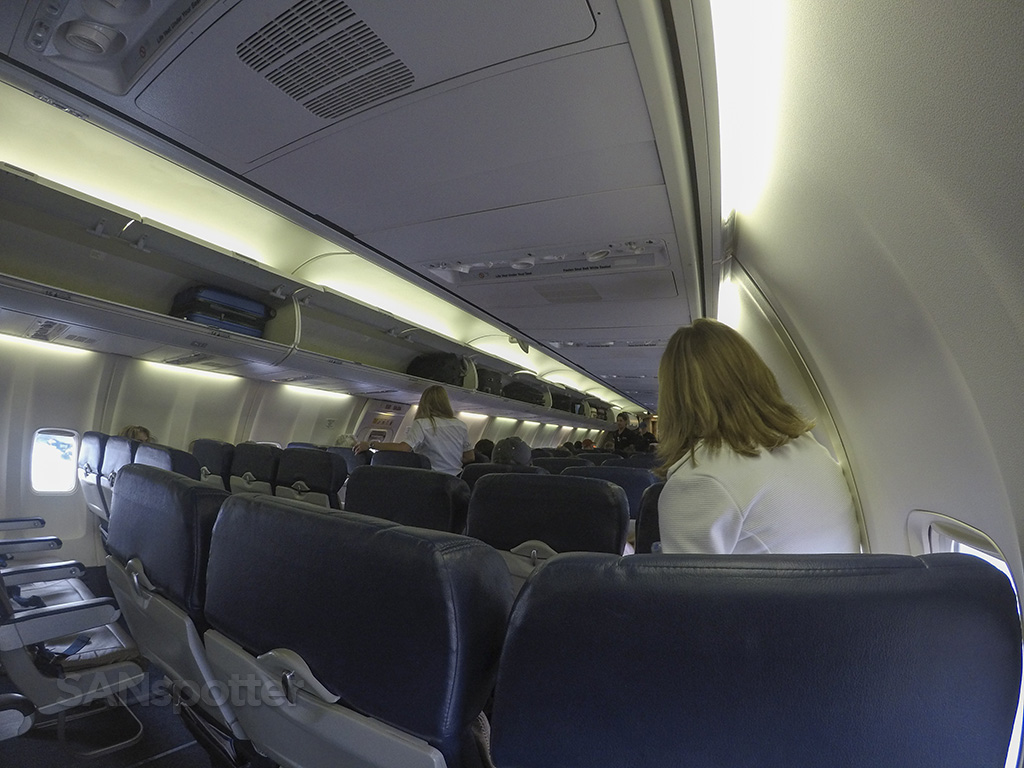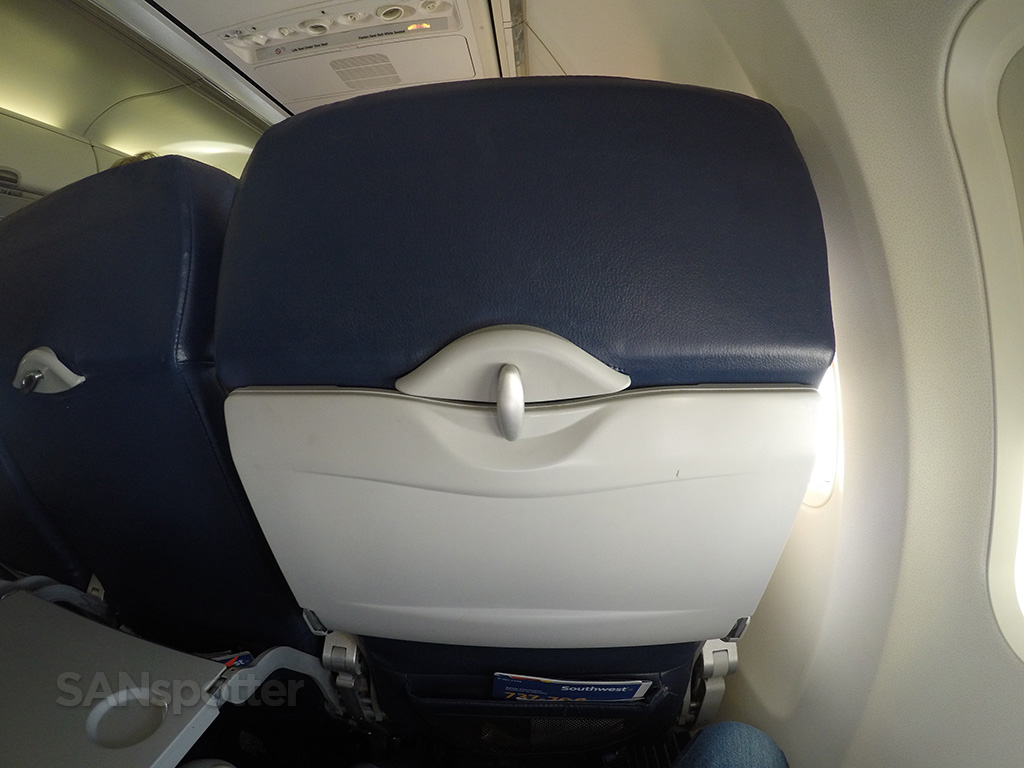 Oh well. At least I had a window seat, and listening to the guy and gal behind me meeting for the first time and flirting with each other quite heavily was entertaining.
Both were very well spoken and seemed to have lots to say – he was a business traveler who was going home to San Diego for the weekend (before having to fly out again a day later), and she was returning home from what sounded like a trip to visit the family. The start of a new relationship perhaps?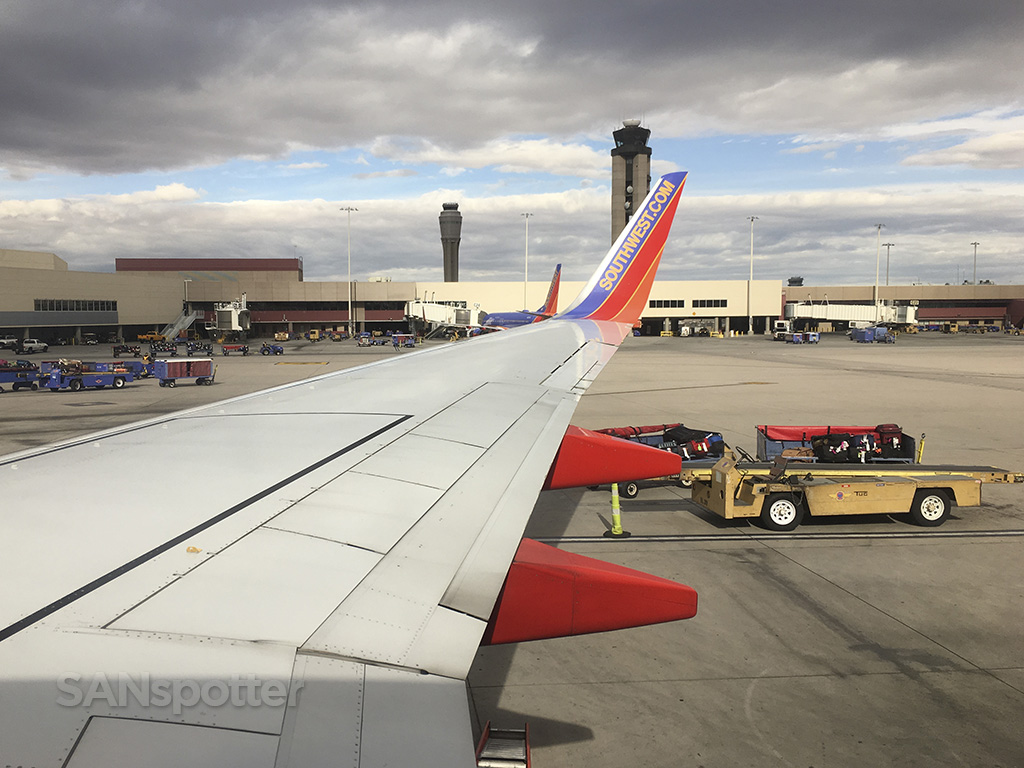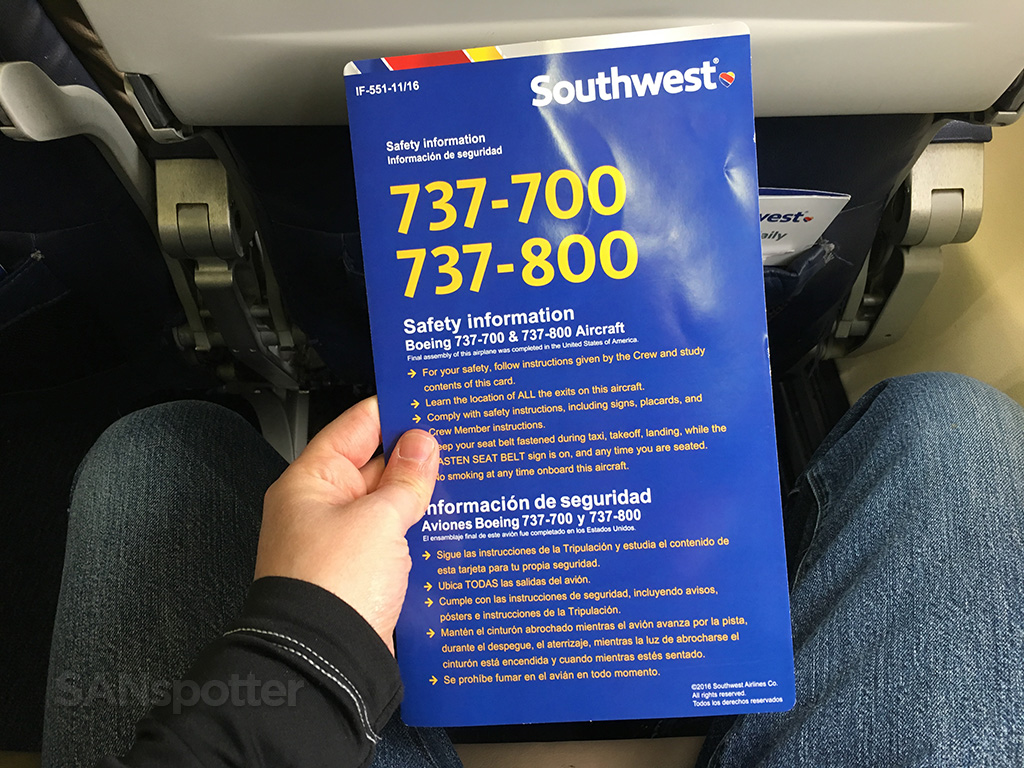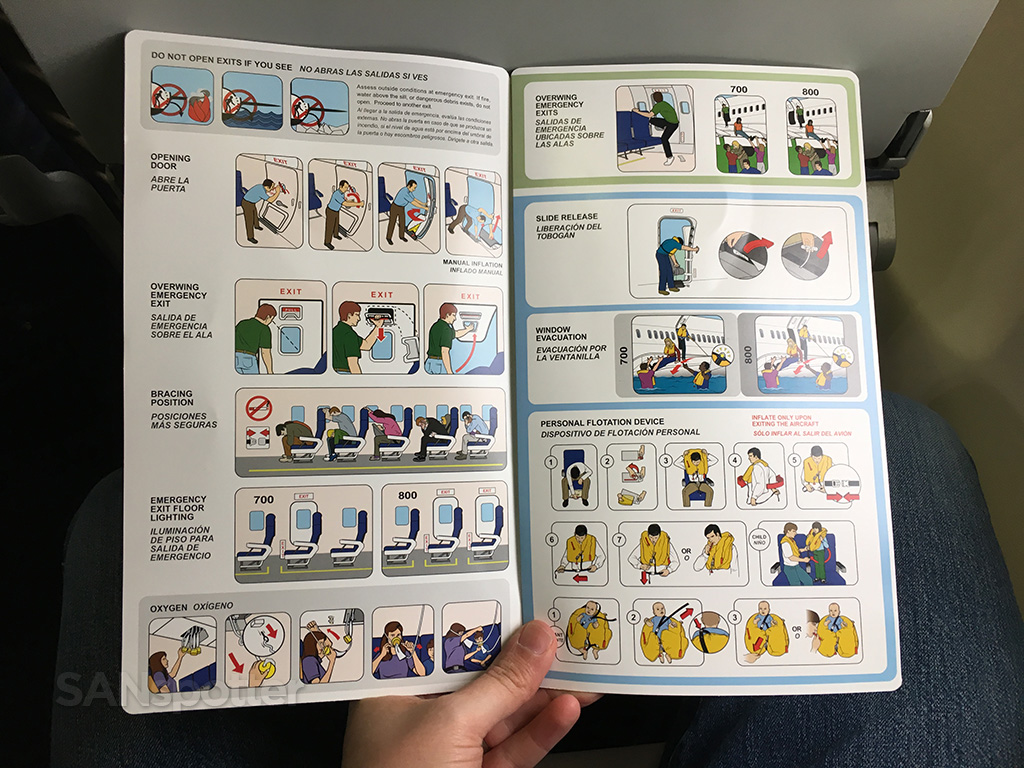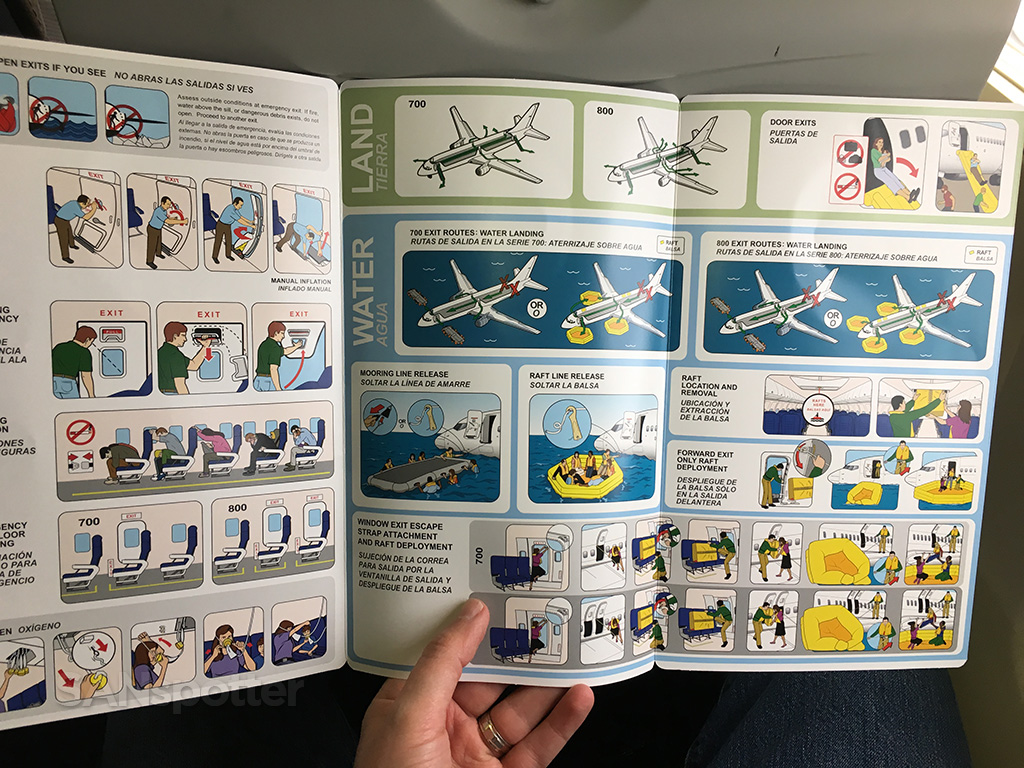 The congestion on the taxiway was just as thick as it was in the terminals, and as we were sitting there waiting for our turn to depart, I realized that I probably could have been home by now if I chose to drive instead.
I had been sitting around waiting for this flight all day, and since San Diego is only a 7 hour drive from here, I could have easily beat this airplane. I tried not to think about it, and used the view of the Las Vegas strip in the distance as a nice distraction instead.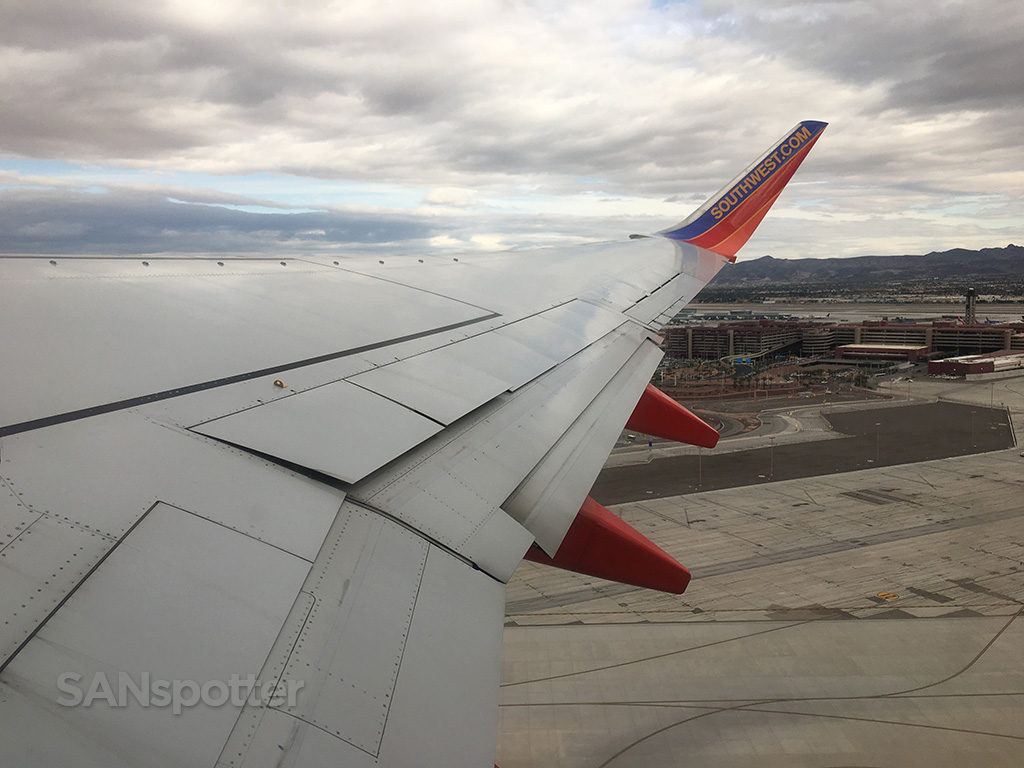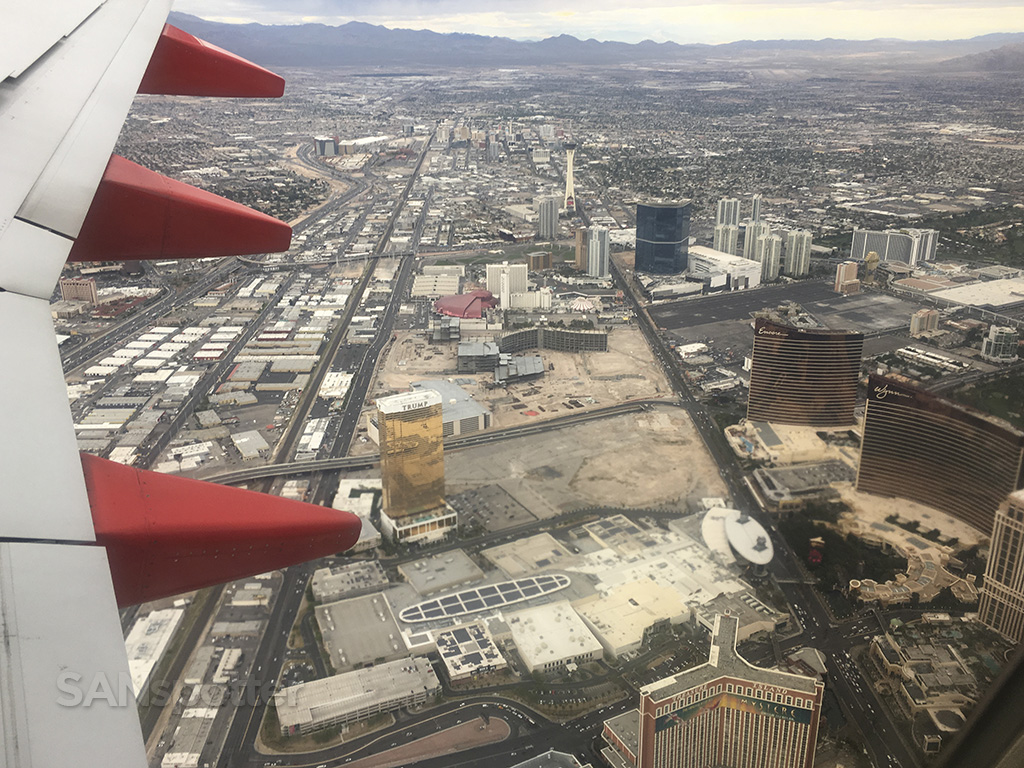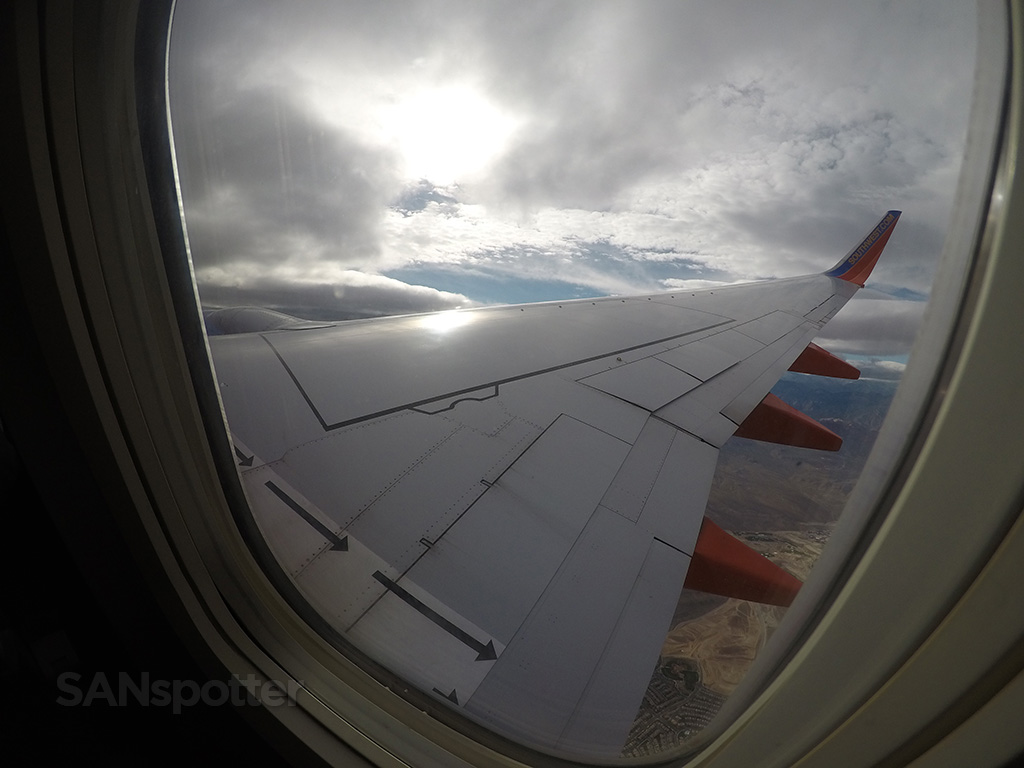 The flight down to SAN was short and uneventful – two very important elements for the last segment of any exhausting trip, IMHO, as I was very much looking forward to being home.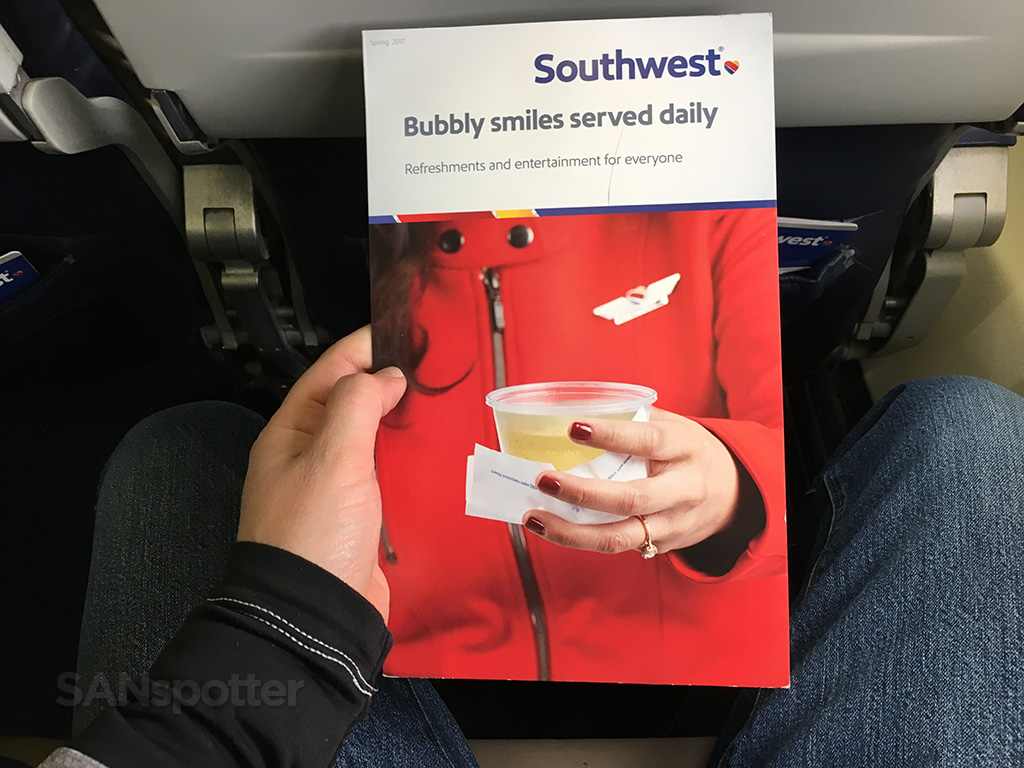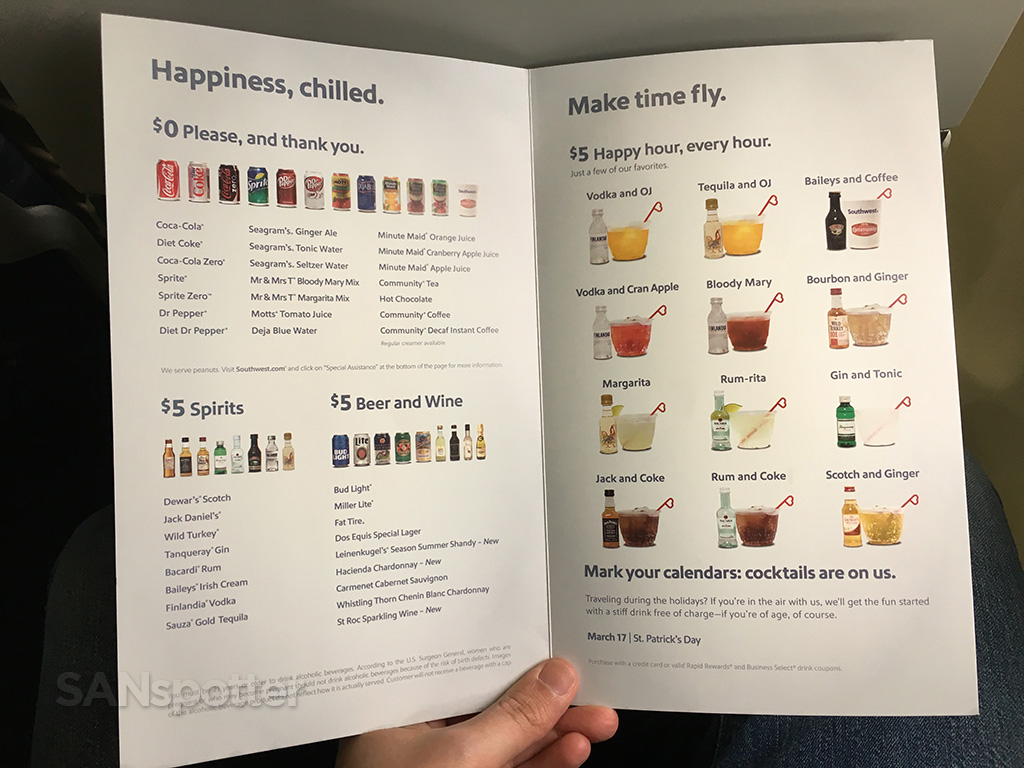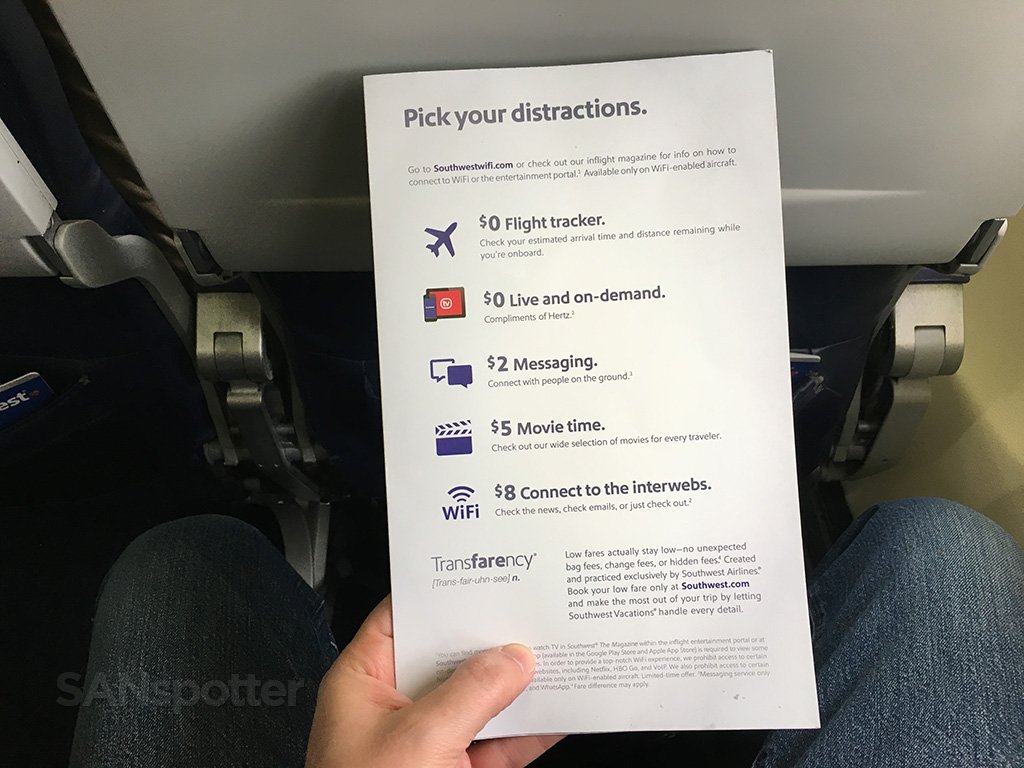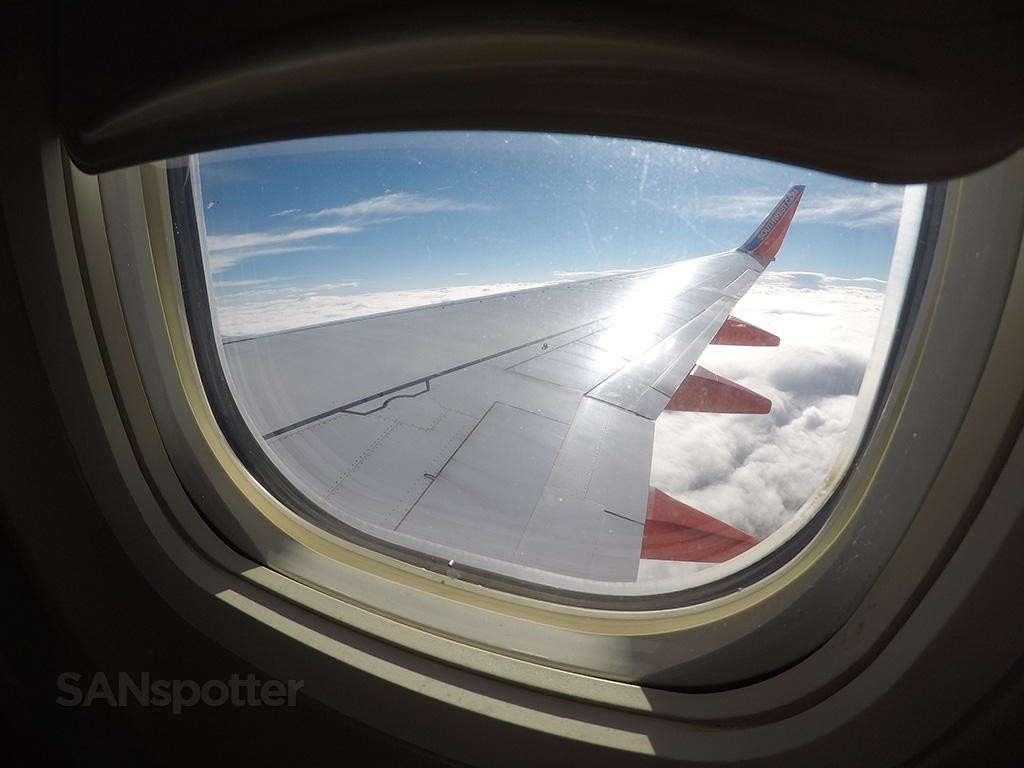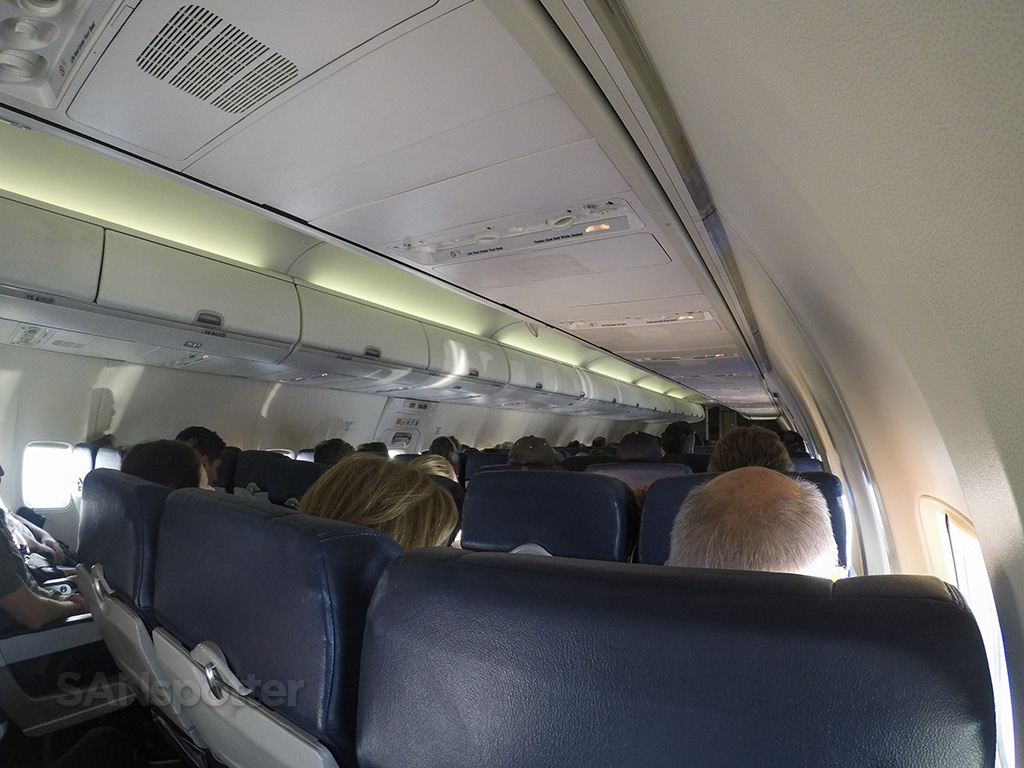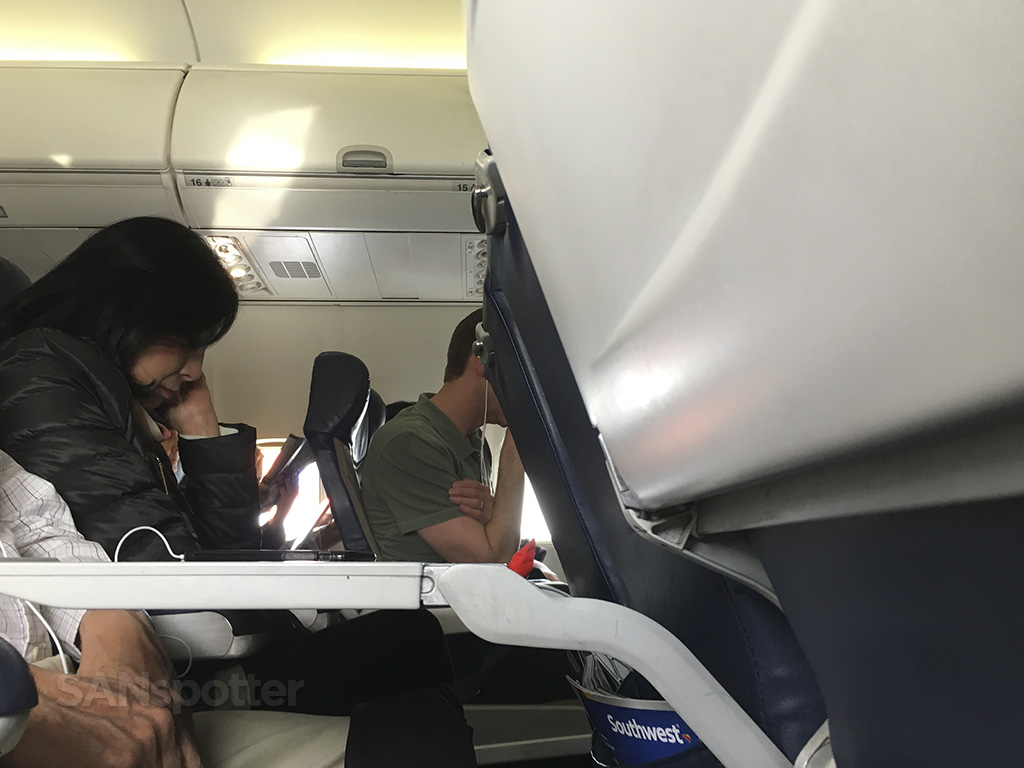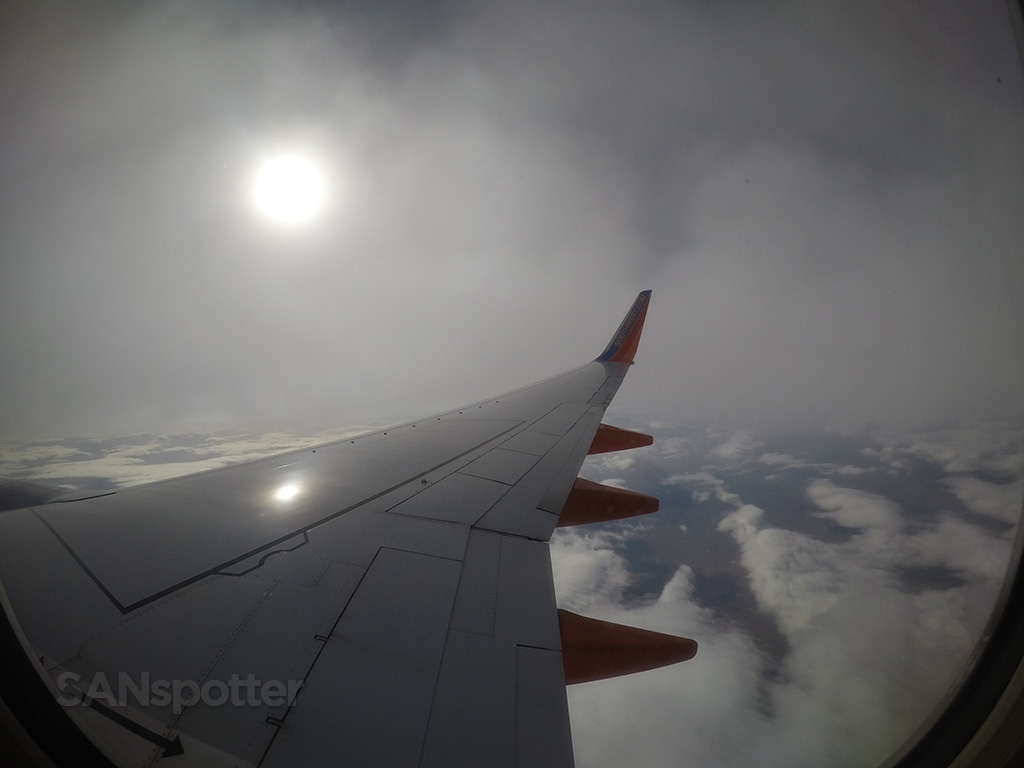 Thankfully the skies were clear and sunny on the approach. My last few flights in and out of SAN had been rather dull and cloudy so it was nice to see the shining sun again for my return home. Big shoutout to Mother Nature for that one.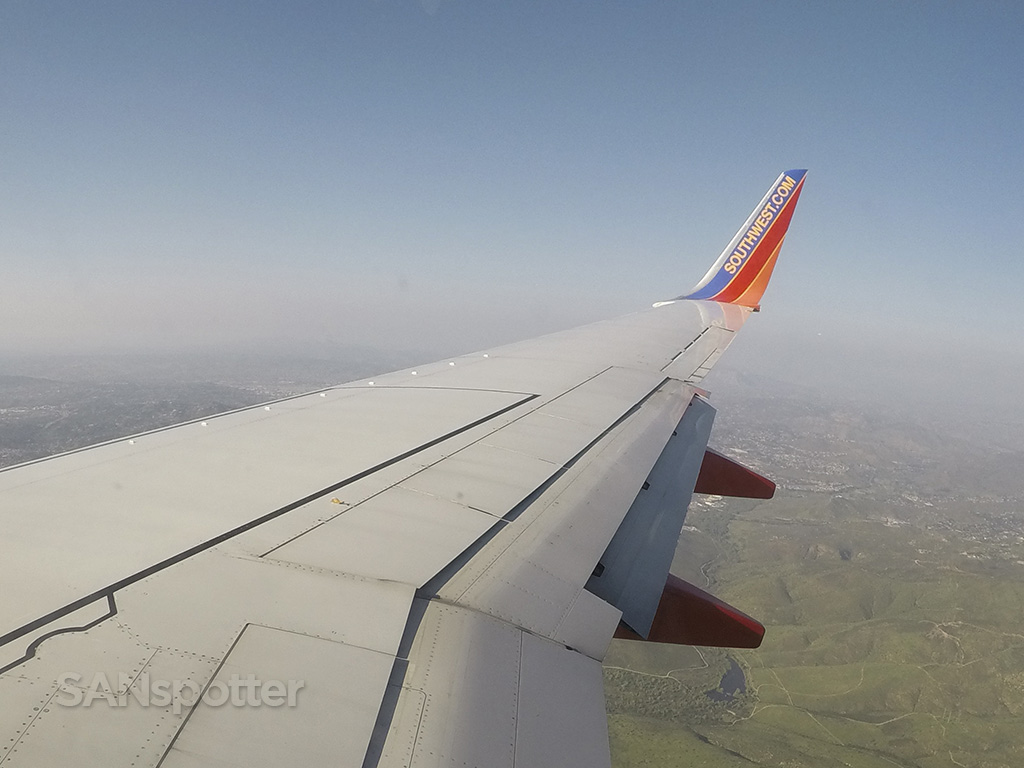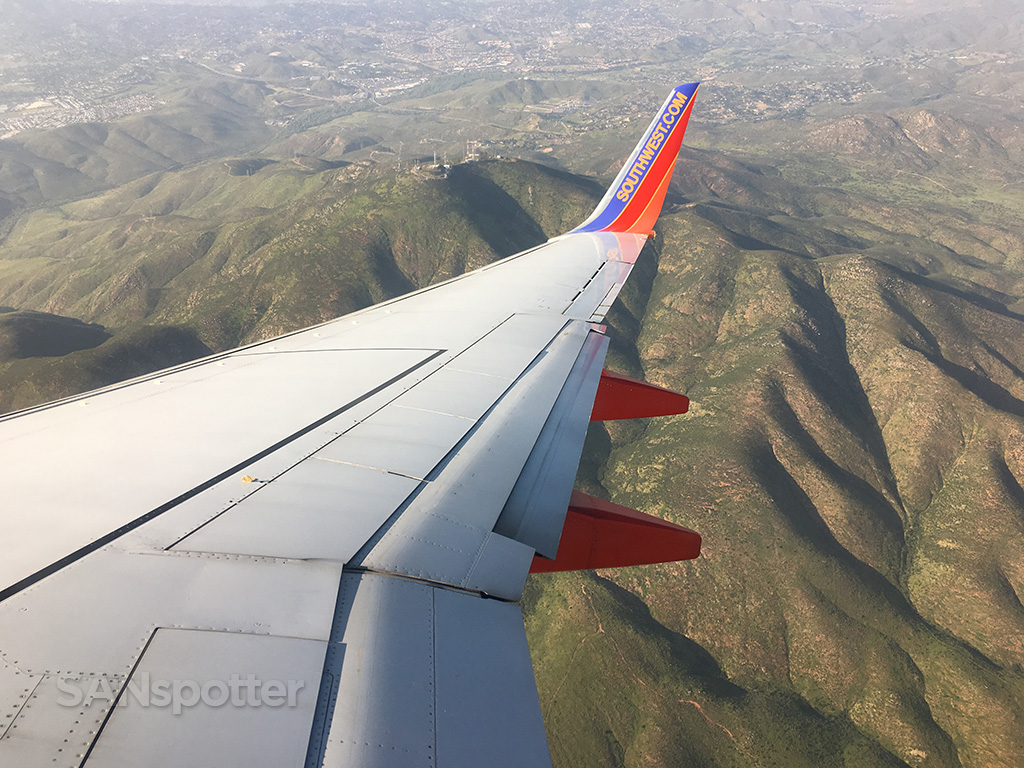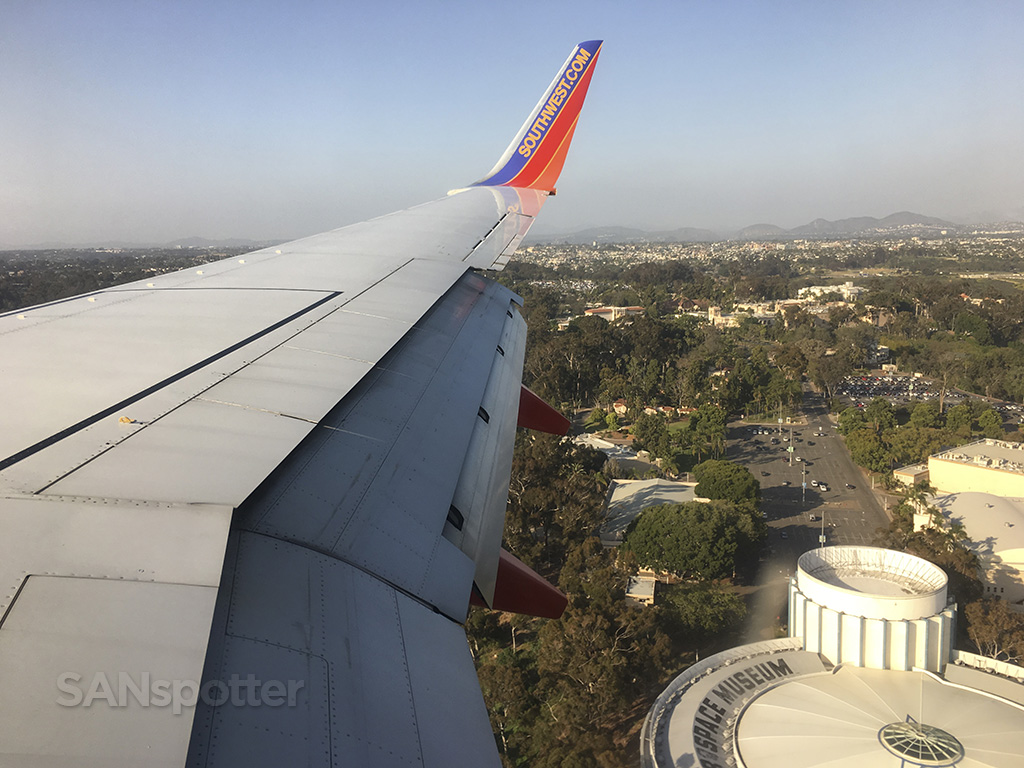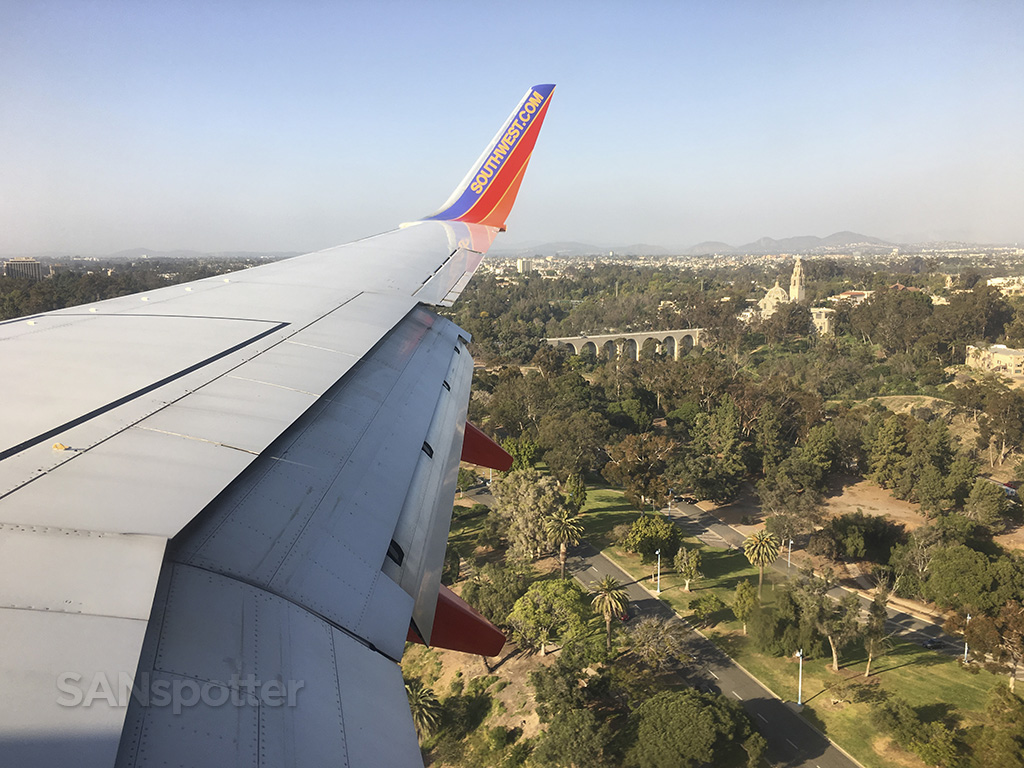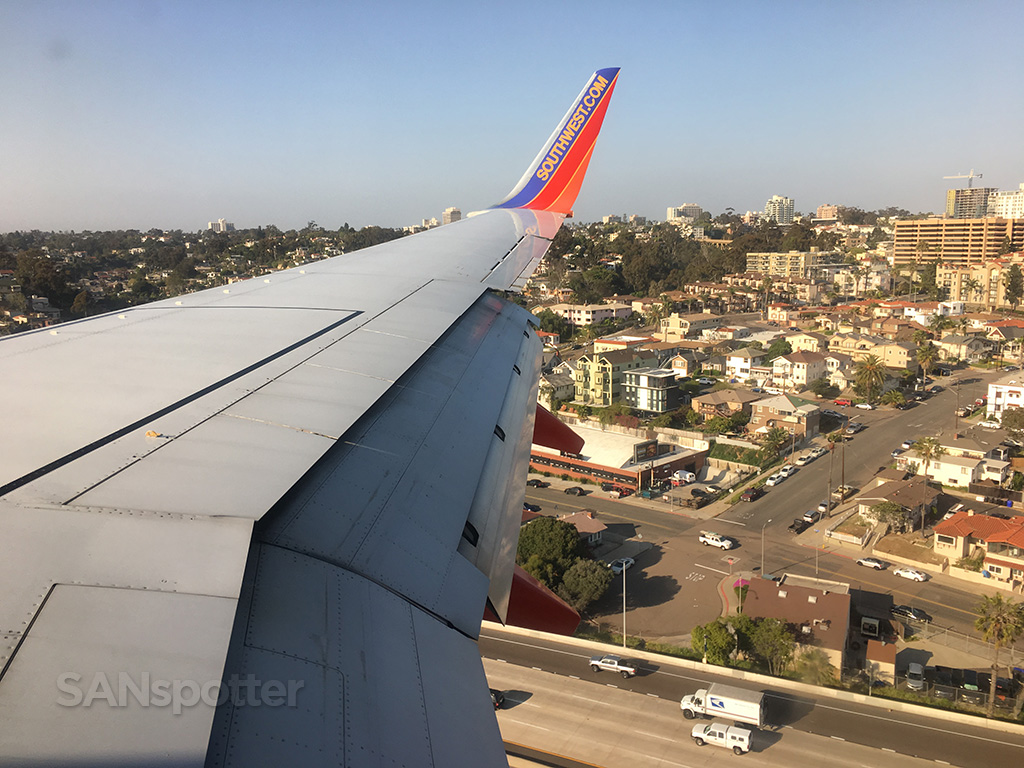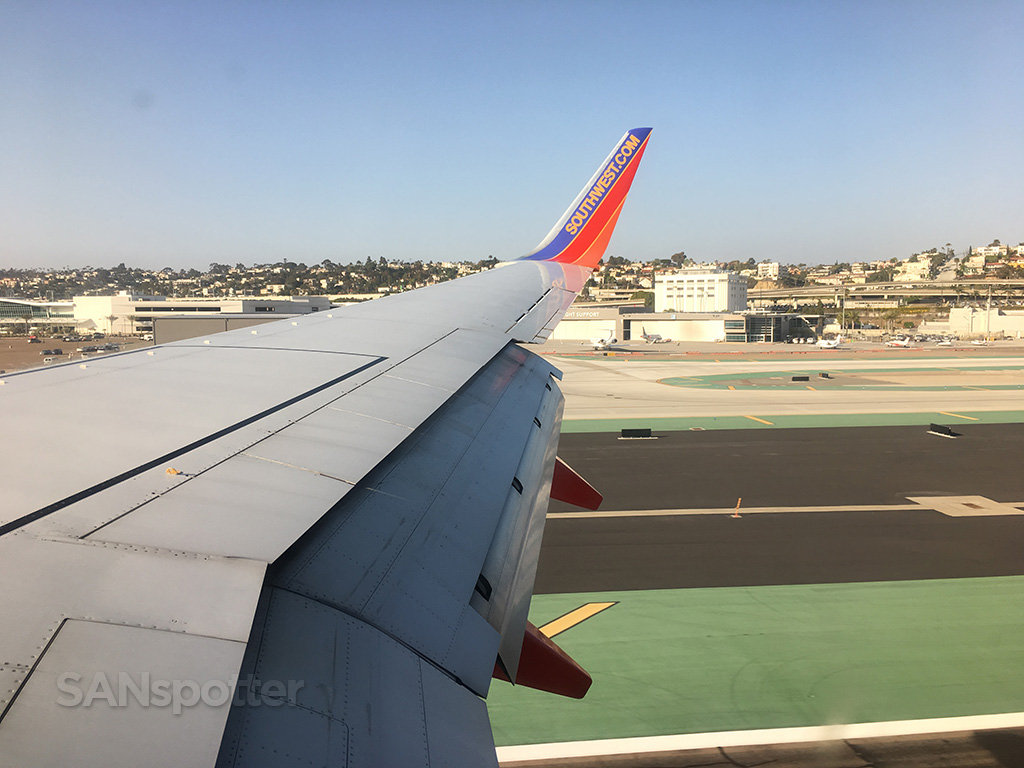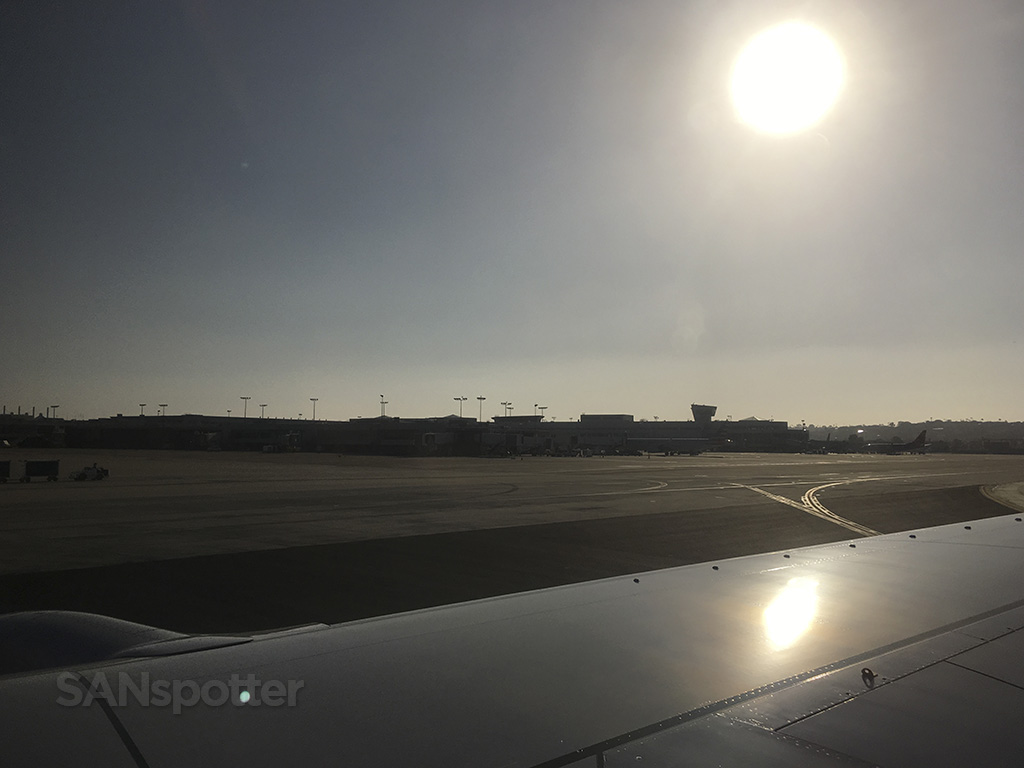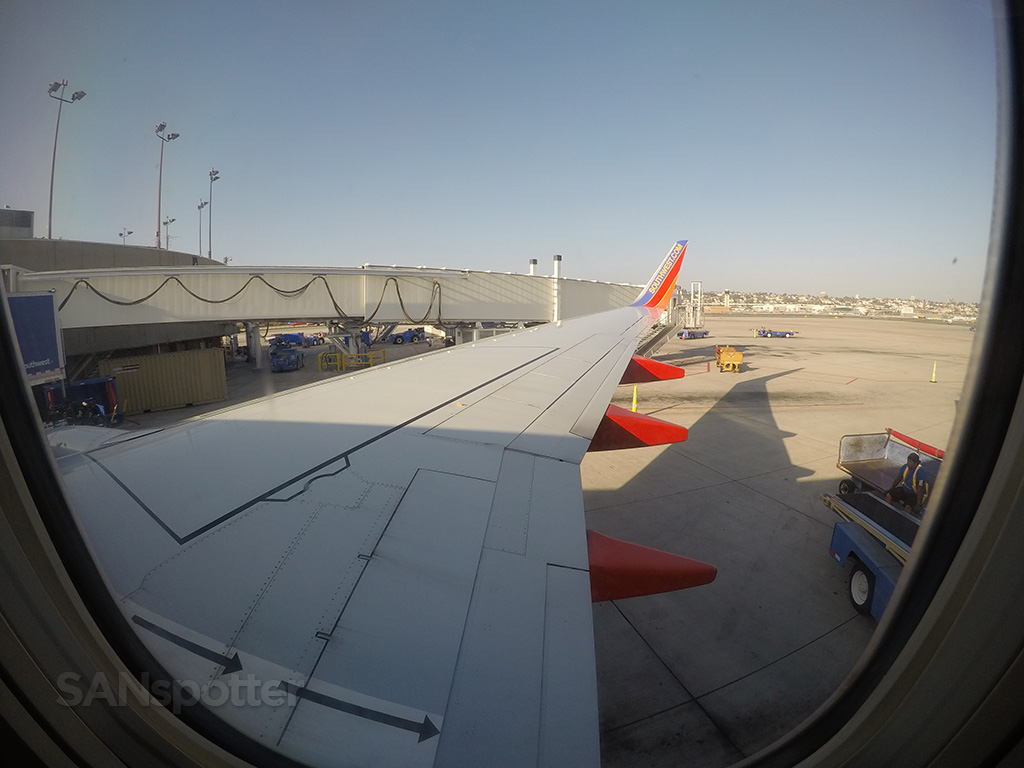 I stood up when the row had been cleared in front of me, and out of curiosity, I looked back to get a look at that guy and gal who had been flirting so much during the beginning stages of this flight. Whoa.
It's quite amazing how the human mind can misinterpret situations entirely when there aren't any visuals to go along with them, because one look at the two made me realize that it was highly likely there wasn't any romantic interest involved.
They guy was young and chiseled, but the woman (who was well spoken, sounded intelligent, and funny) appeared to be the kind of person who gave up a long time ago and just didn't care anymore. Her clothes were a mess, her hair looked like it hadn't been washed in weeks, and she looked to be horribly out of shape.
I'm not judging her at all, of course, but I thought it was funny because her voice gave me a different impression of the kind of person she was – at least on the outside. Never judge a book by it's cover I guess!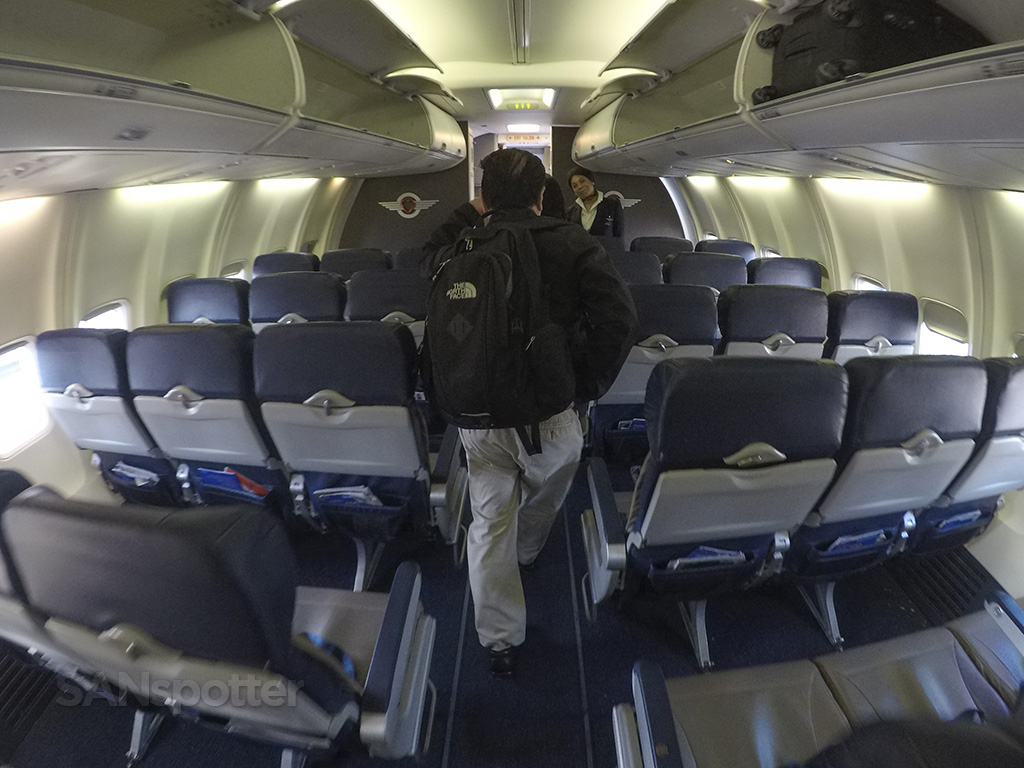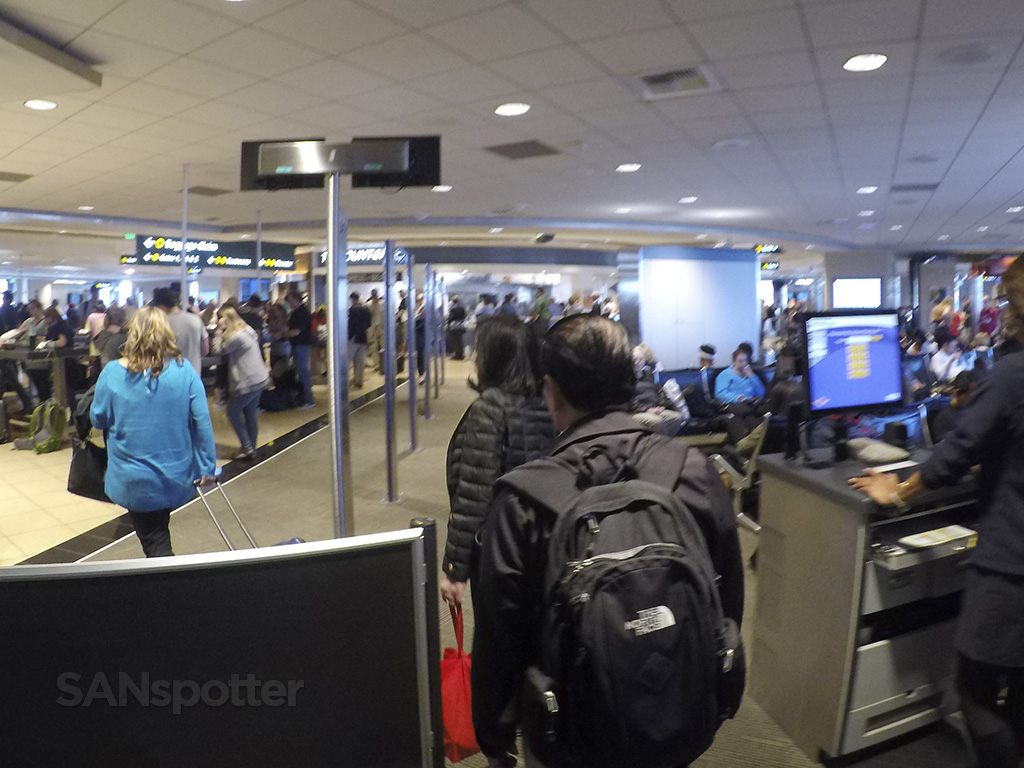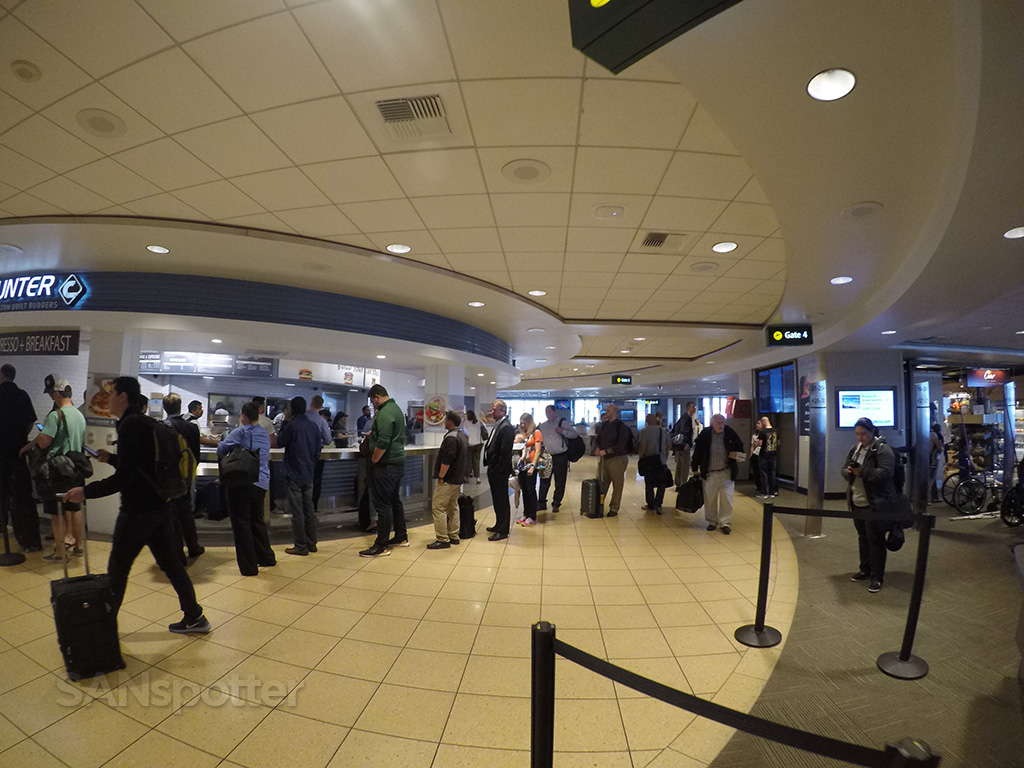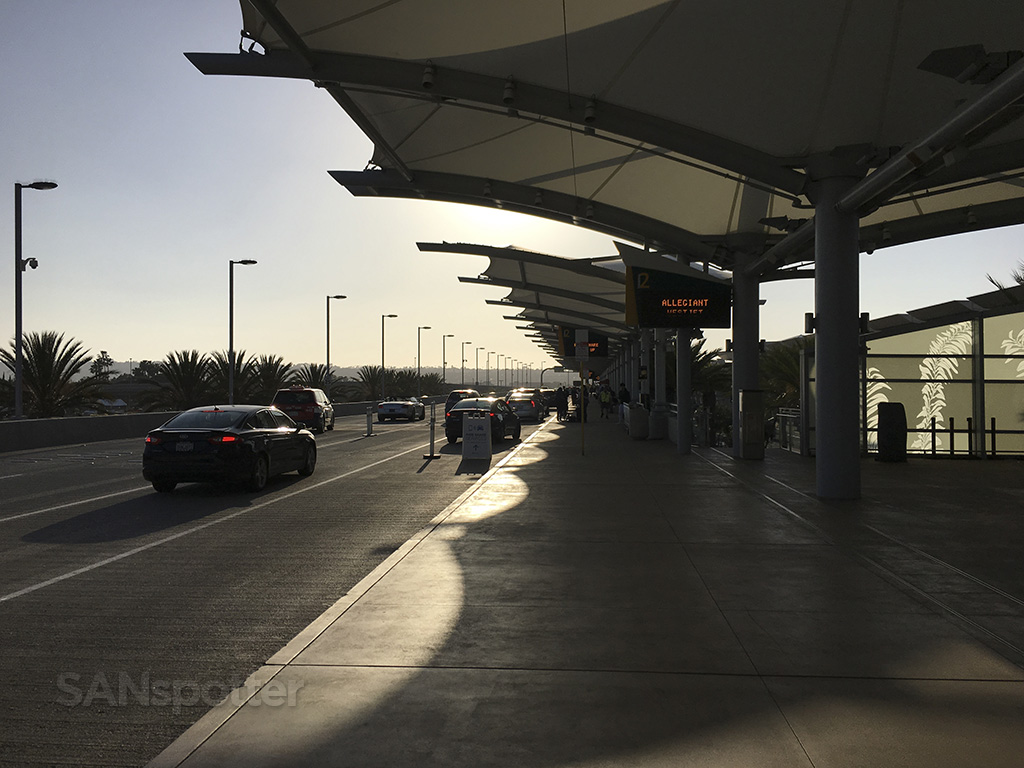 I'd also like to point out that this short flight down from Las Vegas didn't help me to understand the Southwest cult following any better either. It was just an ordinary flight, as ordinary as my last WN segments back in 2014 were. This experience certainly won't make me go out of my way to fly with them in the future, but if the schedule is right, and the the price is agreeable, I'm in.
I do need to figure out how to crack the code to be one of the first 10 people onboard though. Any frequent Southwest flyers willing to share some tips?