The older I get the harder it is to voluntarily choose flights that depart after 7am, but I didn't have much of a choice for this Virgin America A320 exit row experience. The only options were this 6:40am departure, or one around mid-day which would get me home later in the evening.
The decision to take the early flight was difficult, but ultimately necessitated by the fact that there was a long list of chores I needed to get done once I got home and I needed all the time I could get. Sitting around and doing nothing all day was simply not an option!
VX22
Portland, OR (PDX) – San Francisco, CA (SFO)
Monday, August 15, 2016
Aircraft: A320-214
Duration: 1 hour 22 minutes
Registration: N845VA
Seat: 10A (Main Cabin Select/ premium economy / exit row)

One of the things I hate most about super-early flights out of new-to-me airports is the fact that it's really hard to determine what the security lines will be like. That makes timing my arrival at the airport difficult, but I'm usually the kind of guy who would rather show up a bit early than be running late and stressing out about making the flight. My arrival at PDX this morning most certainly qualified as being way too early (I was through security in less than 5 minutes), but hey – at least I didn't have to worry about anything. Another hour of sleep sure would have been nice though…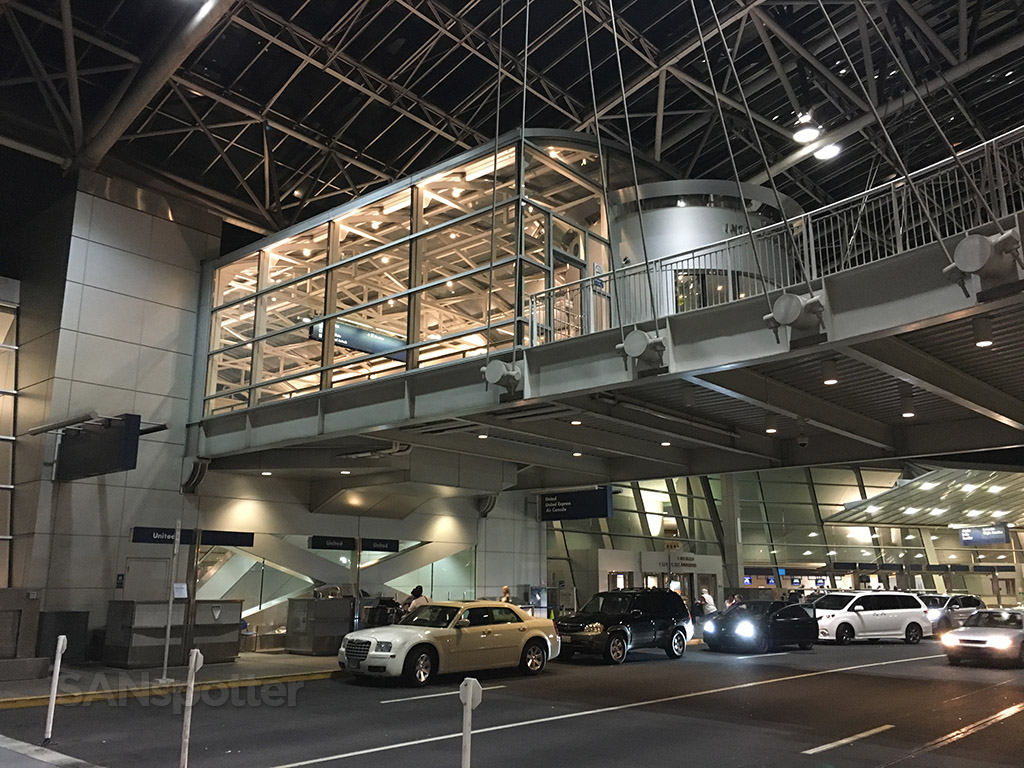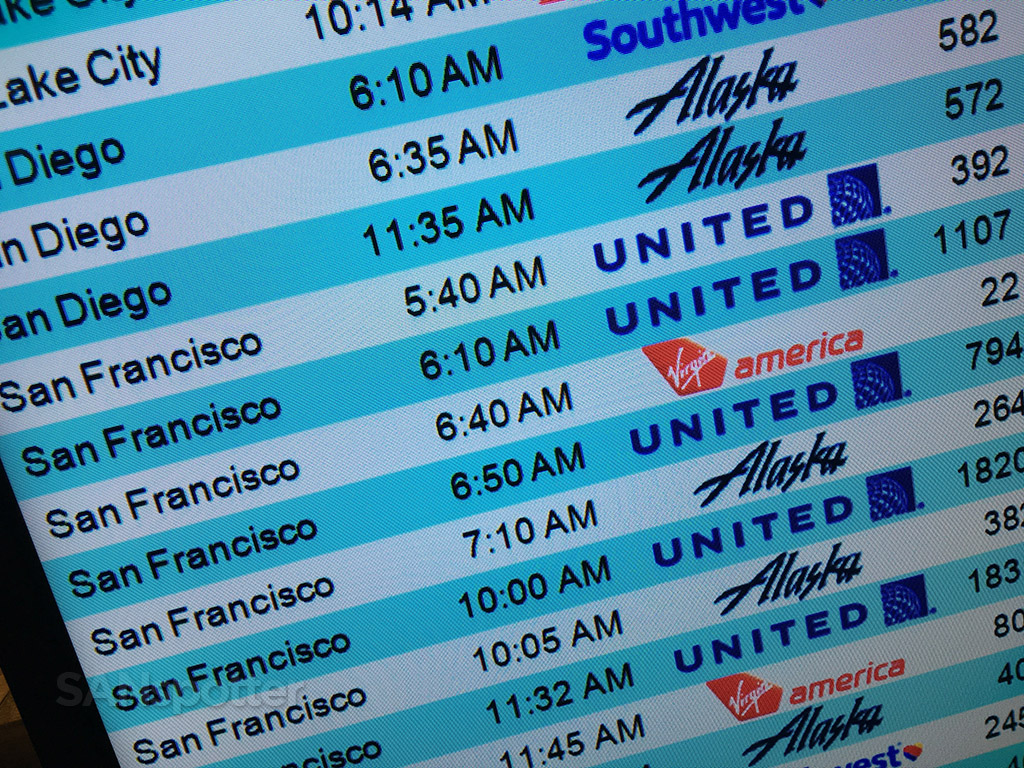 Now that I've experienced both first class and economy class on Virgin America, I was looking forward to giving their premium product (Main Cabin Select) at try. Unfortunately, although my seat on this flight down to SFO qualified as Main Cabin Select, it was just a standard exit row seat and not part of the premium economy section. Speaking of the premium economy "section" on Virgin America aircraft, it simply consists of one row (row 3) at the very front of the main cabin. That pales in comparison so other US airlines which usually dedicate the first four or five rows to premium economy.
The sun was just starting to come up as everyone was coming onboard, and overall, the mood was quiet and somber as the plane filled up. It was just after 6am after all, so there weren't many people in a chipper and lively mood yet this morning. I sure wasn't.
After a verbal confirmation to the flight attendant that yes, I was willing and able to help in the event of an emergency (a perk of sitting in an exit row), we pushed back from the gate and were on our way. It's been a long time since I've felt this groggy and tired on an airplane, and I'm amazed that I was able to function somewhat normally and take all the pics and video I needed for this trip report. Mental note: avoid pre-7am flights like the plague from now on!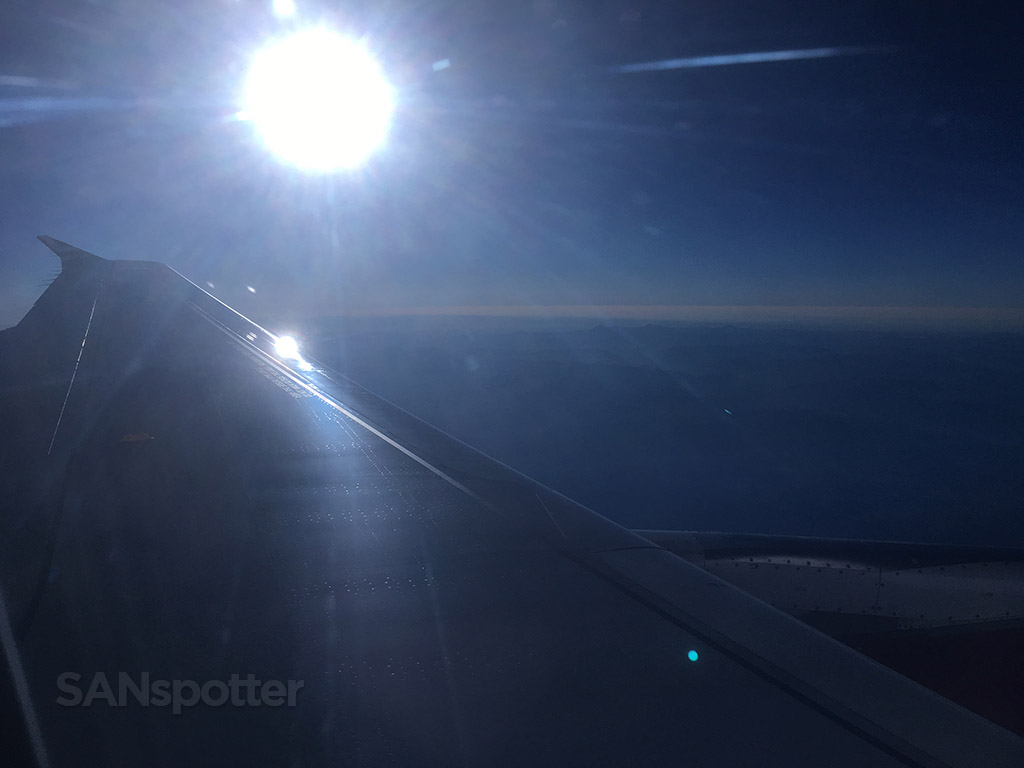 The rising sun just outside of my window proved to be too intense for such an early hour, and I left the window shade closed for most of the flight. That's pretty rare for me, as I'm usually the type of guy to have my nose glued to the window the entire time looking down on the world below in awe. Not today. Most of the other window seat passengers had the same idea so the aircraft was pretty much dark all the way down to SFO this morning – except for that beautiful purple and pink glow from the LED mood lighting. It was the perfect opportunity to catch up on some much needed sleep. Sleeping in economy class seats isn't easy, but I did the best I could.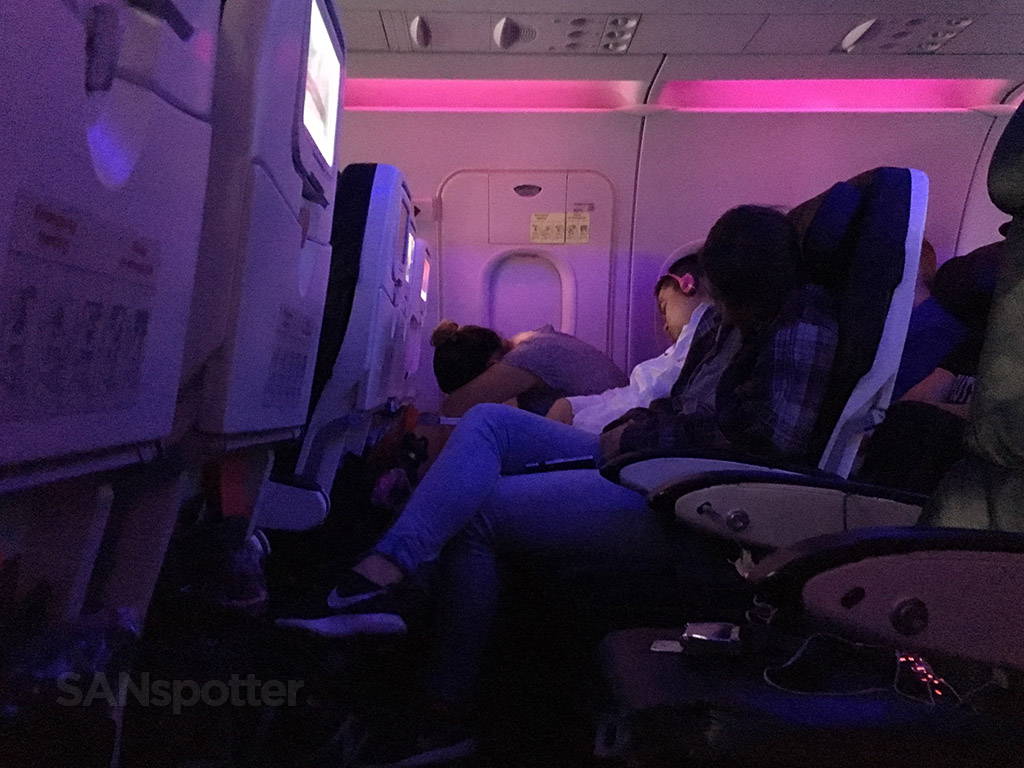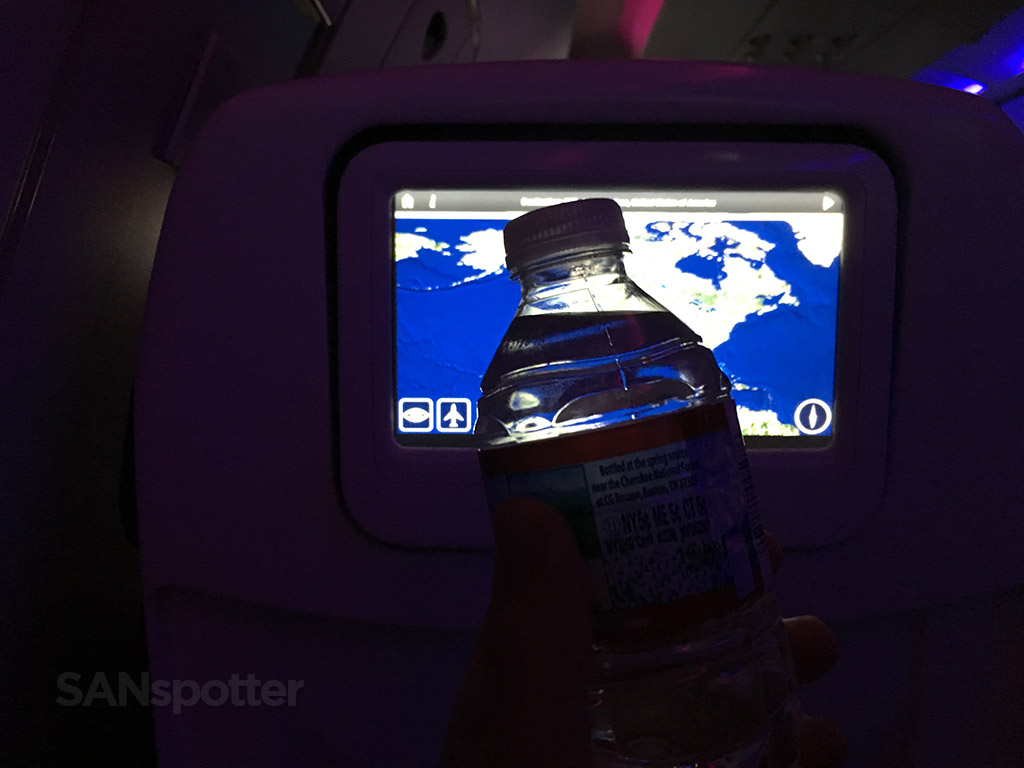 Our arrival into SFO was a twisty one – and I was really hoping for clear skies and a beautiful view of the city of San Francisco as we made our approach.
Unfortunately, the fog was too dense this morning and it was an overall gloomy and uneventful approach and landing on 28L. And come to think of it, nearly every time I've flown into SFO over the past few years has been clear and sunny which made this arrival seem wrong to me. The fog is perpetually brutal in this city, but it's odd arriving under overcast conditions!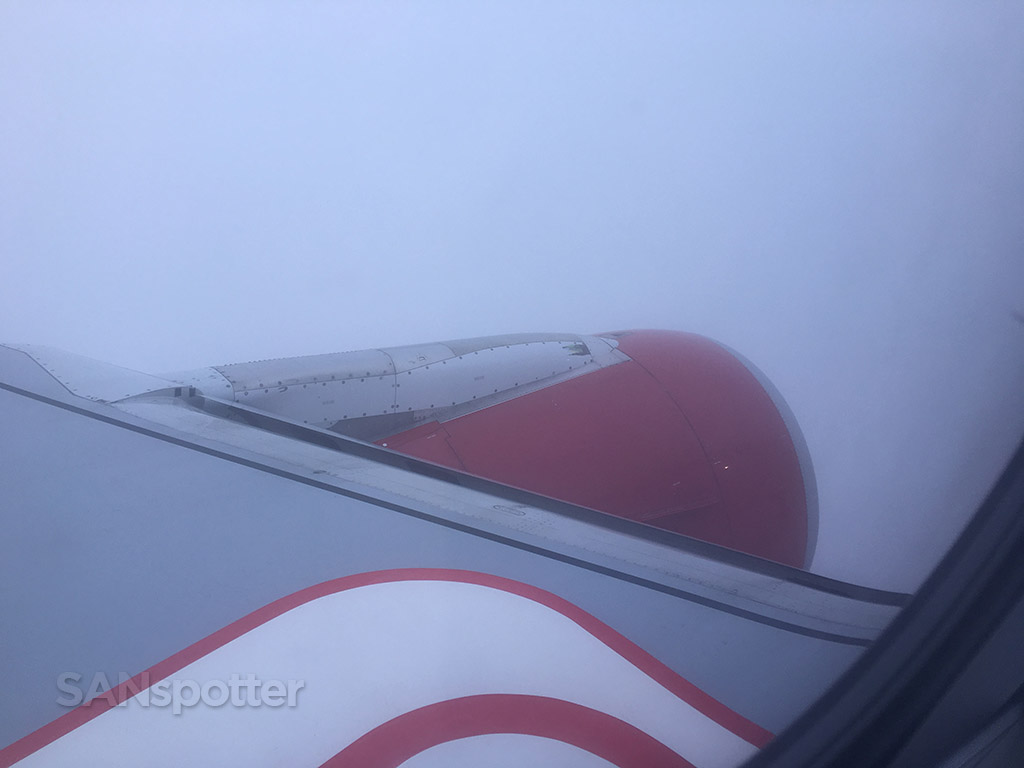 Despite the early hour and gloomy overcast skies, I made it safely and on-time with 1.5 hours to spare before my connecting flight down to San Diego. One more segment to go on this Virgin America farewell journey…