When it comes to head-to-head comparisons, American Airlines vs Southwest is not one that I typically struggle with. These are two completely different airlines with two completely different customer bases.
That's not to say that I prefer one over the other. American Airlines is great when I'm looking for a full-service experience (a decent meal and a comfy seat). Southwest Airlines is great when I throw my hands in the air in surrender, say "f*** it", and seek out the cheapest airline ticket possible.
The following is an in-depth comparison of both airlines. My hope is that it will help you to choose one over the other for your next trip. At least for those of you who are willing to say "f*** it" and throw caution into the wind…
American Airlines vs Southwest: a brief summary of all the similarities and differences
It's true. American Airlines and Southwest Airlines tend to go after two different kinds of customers. Although neither of them are proud to talk about it, American tends to cater towards the business traveler crowd. Southwest aims their marketing towards leisure travelers.
Of course there's plenty of overlap and I'm making some pretty big generalizations here. But that's the gist of it.
Similarities
Both airlines have a very strong presence in Dallas, TX. American has its largest hub at the Dallas-Fort Worth international airport (DFW), while Southwest Airlines has set up shop across town at Dallas Love Field (DAL).
Both airlines fly the Boeing 737 more than any other type of aircraft. As a matter of fact, that's the only kind of aircraft that Southwest Airlines operates.
Both airlines fly to every corner of the continental United States. The route networks of both airlines are equally complete and impressive.
Both airlines serve Hawaii from a wide variety of US mainland airports. And to be completely honest, the Southwest Airlines Hawaii experience is just as good as the American Airlines Hawaii experience.
Differences
American Airlines offers a first class seating product. Southwest does not.
American Airlines offers a premium economy product. Southwest does not.
American Airlines offers lounge access to it's most valued customers at select airports. Southwest does not.
American Airlines is a global carrier serving 50 countries with 350 destinations around the globe.
American Airlines has a fleet size of nearly 900 aircraft. Southwest Airlines fleet totals a little over 700 aircraft at the time of this writing.
American Airlines serves complementary meals in economy class on select flights (mostly longer transcontinental routes). On Southwest airlines, all you are going to get is a snack – although there is a food for purchase menu available on some flights.
Southwest Airlines flies inter-Hawaiian routes. American Airlines does not.
Southwest Airlines does not charge a fee for checked bags. American Airlines does.
An oversimplified history of both airlines
The histories of both American Airlines and Southwest Airlines are nothing alike. Other than the fact that they both started as scrappy little start ups in one small region of the country, there is very little overlap as to how they both grew into the behemoths that they are today.
American Airlines
Unlike Southwest airlines, American Airlines started way back in the 1930s as a mail carrier. They didn't start regular passenger service until 20 years after their inception, and they only did so because they couldn't figure out a way to make money delivering mail.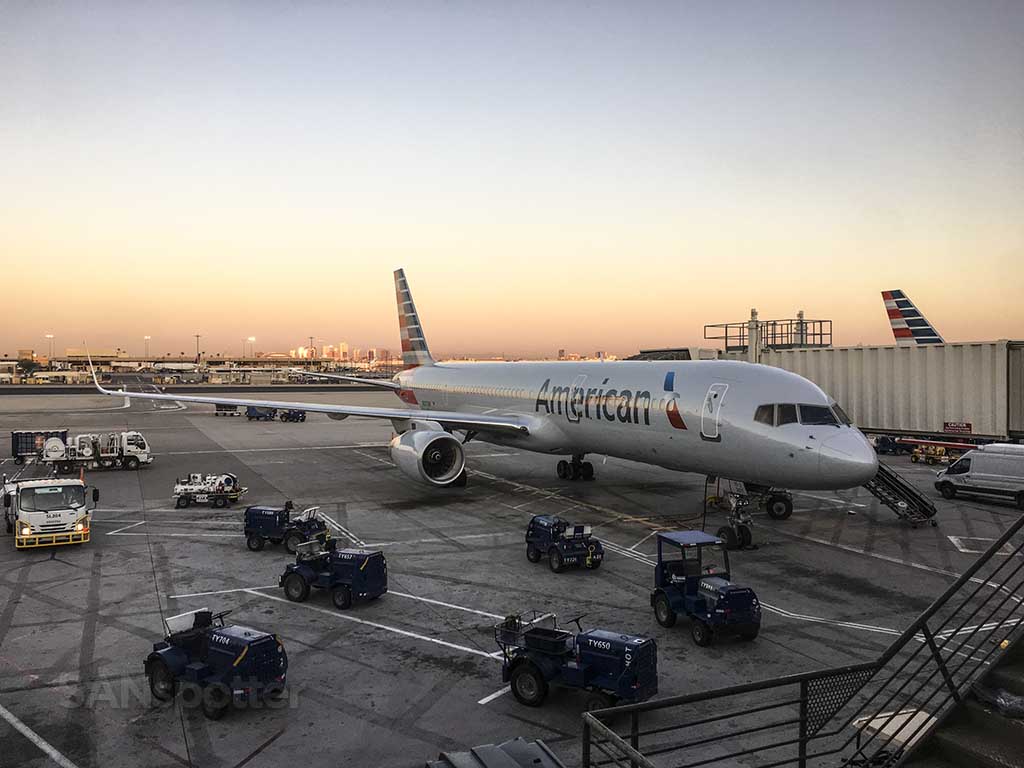 Once American Airlines was established with a fleet of passenger aircraft, growth was somewhat explosive. They because one of the dominant carriers in the US through strategic mergers with other airlines, as well as being core investors (and co-developers) of various aircraft types such as the DC-3.
Because I'm a lousy historian, I'd recommend reading the full history of American Airlines over on Wikipedia.
Southwest Airlines
Southwest Airlines, on the other hand, started out in 1967 with passenger service in mind. Compared to American Airlines, growth was relatively slow in the beginning. They focused their entire operation within the state of Texas for the first 12 years, and struggled to expand due to anti-competitive claims from other airlines (including American).
Anyway, the history of Southwest Airlines is utterly fascinating. Again, I refer you to Wikipedia for more information…
American Airlines seats vs Southwest Airlines seats
One of the main advantages that American Airlines has over Southwest is that they offer more seating options. However, for the sake of simplicity, I'm going to limit this comparison to economy class seats only. This is the only kind of seat that they both compete on.
American Airlines seats
American Airlines economy class seats are considered just "ok" in an American Airlines vs United comparison. However, this is a Southwest vs American Airlines comparison. In that case, American Airlines economy seats are fantastic.
Unlike the seats that you'll find on any Southwest Airlines aircraft, there's a pretty good chance you'll get a video screen and USB power ports. Not all American Airlines aircraft feature these amenities, but a significant number of them do.
If there's one thing that I have to criticize American Airlines for, it's the fact that their economy class seating product is very inconsistent between aircraft types. I mean, they can't promise you that you'll get a video screen and a USB power port in American Airlines economy class. However, it is a possibility. How's that for vague?
Southwest Airlines seats
When it comes to comparing Southwest airline seats with American Airlines seats, Southwest has two major advantages:
There's typically more legroom on Southwest. Southwest Airlines ranges from 31 to 33 inches of legroom (seat pitch) across all aircraft types. In comparison, American Airlines average is just 30 inches. It may not seem like a lot, but trust me – it makes all the difference on longer flights.
Consistency. Southwest Airlines seats are generally consistent across their entire fleet of aircraft. Yes, some seats might look different than others, but you always know for a fact that you're not going to get a video screen or USB power ports. It's disappointing that Southwest doesn't offer these kind of amenities, but at least it's easy to plan ahead for.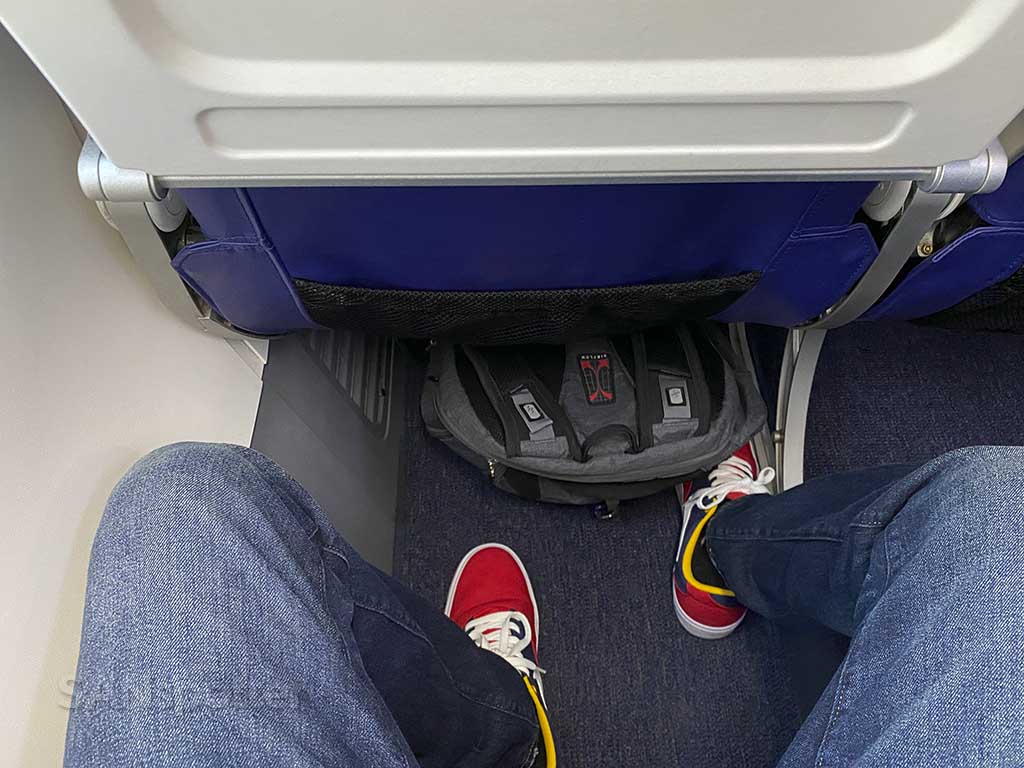 There's one more thing you need to know about Southwest Airlines seats: they do not offer the option to pre-select seats at the time of booking.
They feature what's called an "open" seating policy, meaning that you can choose any seat you'd like as you board the aircraft. For some people, this works. For others (like me) it doesn't. Not knowing what seat I'm going to be sitting in before a flight stresses me out. Big time.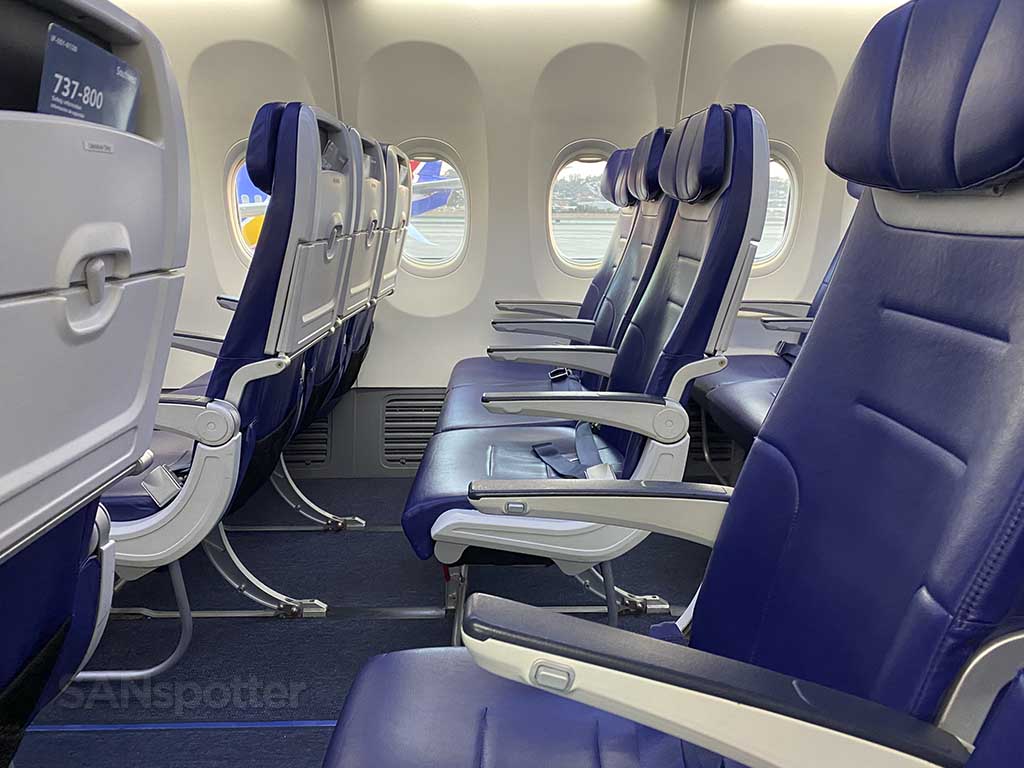 American Airlines food vs Southwest Airlines food
The problem with comparing Southwest Airlines against any other airline is that Southwest is always going to lose when it comes to food (well, maybe not a Spirit vs Southwest comparison, but whatever). They do offer complementary snacks on most flights, but it's slim pickings beyond that.
American Airlines food
Even though you already know that American Airlines has won the food comparison in this head-t0-head battle, there are a few things that I still need to say about it. Basically: don't get your hopes up.
On a vast majority of American Airlines flights within the continental United States, all you're going to get is a complementary snack in economy class. It usually consists of a bag of snack mix in a beverage of your choice. Alcohol is available, but you're going to have to pay extra for it.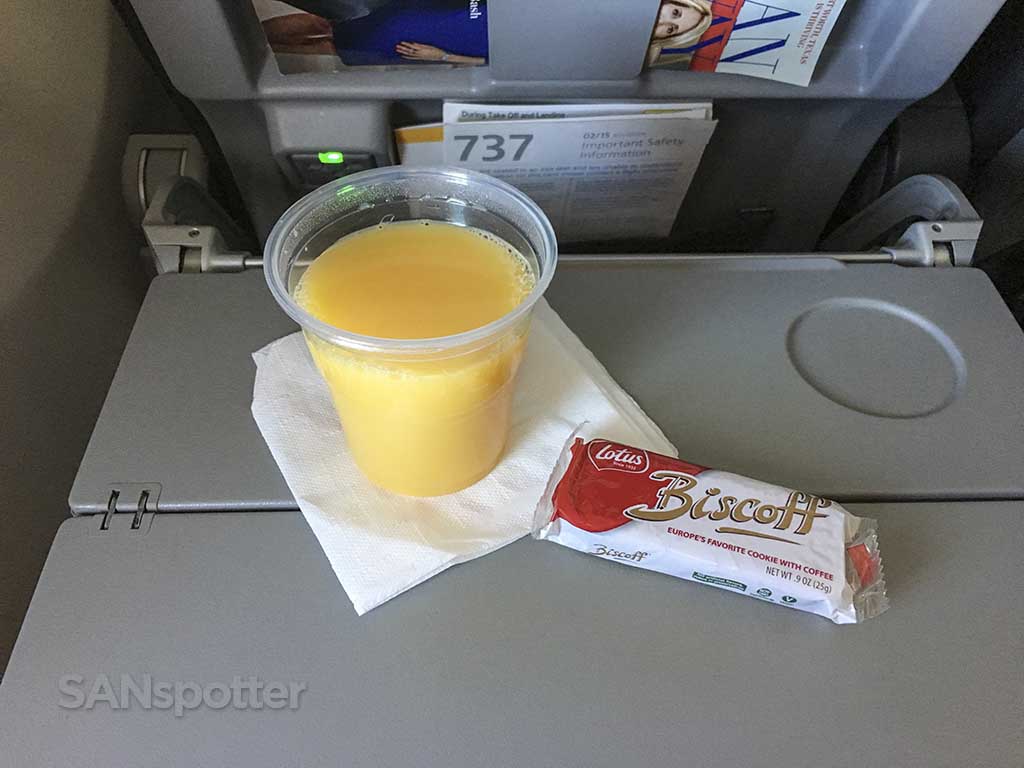 On longer flights, you're either going to get a complementary larger snack (not quite a full meal but still more substantial than a bag of snack mix). You might even have the option to purchase something off the in-flight menu.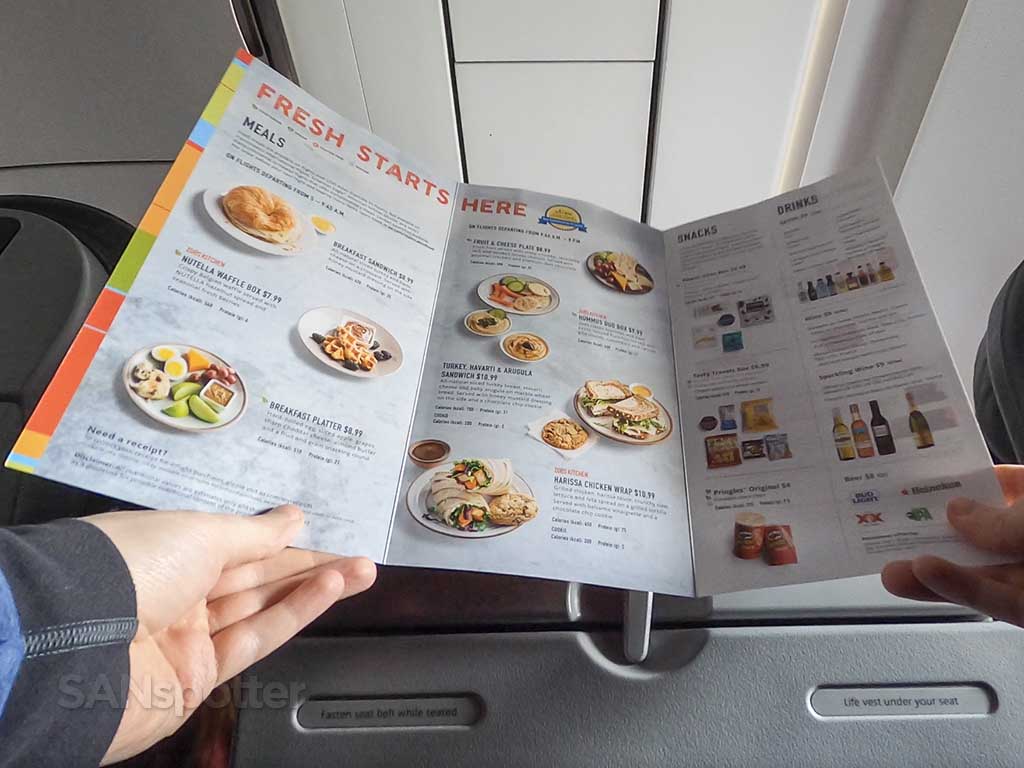 Remember: no matter what they serve you, it's going to be low-quality economy class food. It's better than what Southwest Airlines is offering though.
Southwest Airlines food
You can expect a complementary snack service on most Southwest airlines flights. It's relatively basic, consisting of a little bag of snack mix and a beverage. Considering that Southwest Airlines is usually cheaper than most mainline carriers such as American, you have to expect that they're going to cut corners somewhere.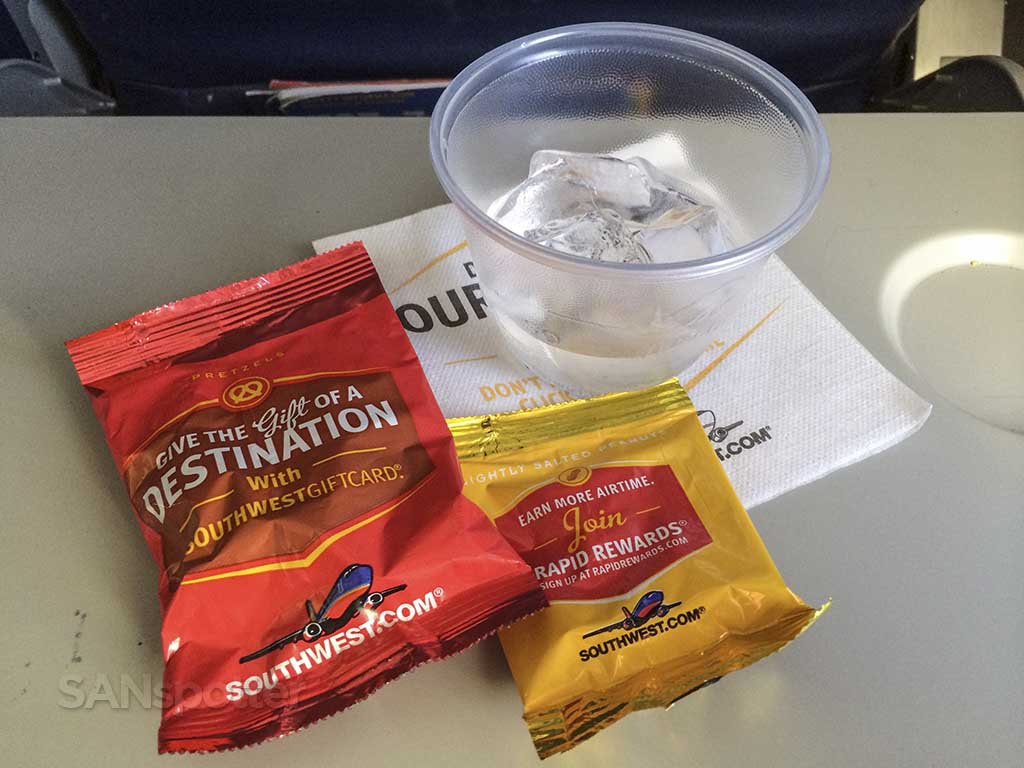 It's also important to note that Southwest Airlines does has a food for purchase option on some flights. It usually only appears on longer flights (such as California to Florida or New York), and it's typical of what you would expect for a food for purchase menu in economy class on a budget airline.
Comparing American Airlines and Southwest Airlines In flight entertainment
Wait. Before you skip over the section thinking that American Airlines (with its generous video screens at every seat on some aircraft) is the automatic winner in this category, think again. The American Airlines vs Southwest in-flight entertainment comparison is beefier than you might think.
American Airlines in flight entertainment
If somehow the stars have aligned and you find yourself on an American Airlines aircraft with video screens, congratulations. You're in for a fantastic flight. The American Airlines video entertainment system is quite good. It's stuffed full of all the typical TV shows and movies you would expect, along with other perks such as:
A meal ordering service – a system that you can use to order snacks and drinks right from your seat (a flight attendant will bring it to you). However, the important thing to know about this is that I've never actually seen it operational. It has never worked on any American Airlines flight that I've ever been on.
A fully interactive in-flight map. Which, to me, is an essential thing for long flights.
Note that most American Airlines aircraft have Wi-Fi installed, which means that you have the option to stream this video entertainment continent directly to your mobile device (free of charge). So in that sense, it's not the end of the world if you find yourself on an aircraft without video screens.
Southwest Airlines in flight entertainment
In my experience, it seems that most people don't realize that Southwest Airlines has a fully-stocked video entertainment system available on most flights. The catch is that the only way to view it is to stream it to your mobile device. There are no seat-back video screens to consume in-flight entertainment on Southwest Airlines.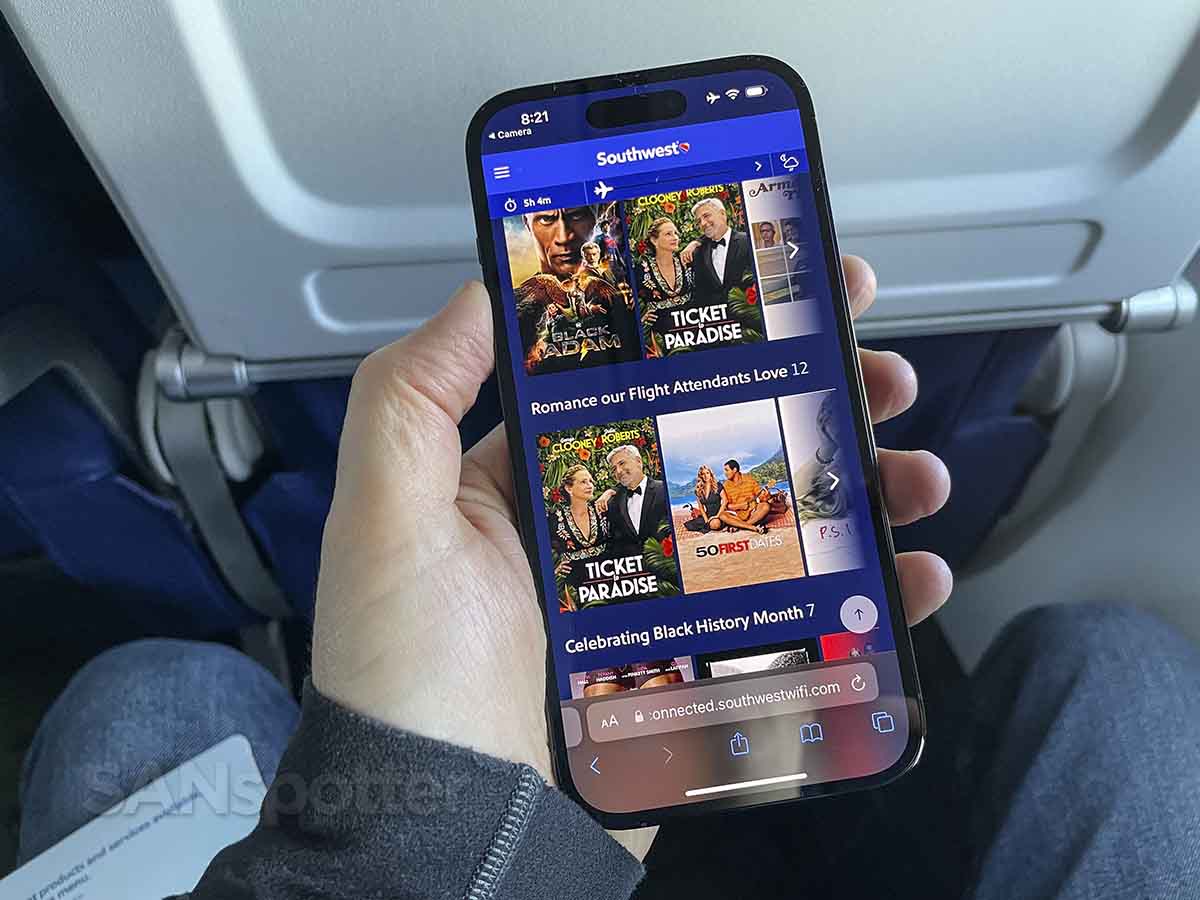 Just as it is on American Airlines, all streaming content on Southwest Airlines is available free of charge. But remember – a vast majority of Southwest Aircraft do not feature power ports at every seat. Make sure to plan ahead.
Comparing the American and Southwest frequent flyer programs
In my opinion, there are two types of people in the world: Those who love Southwest Airlines, and those who wouldn't step foot on any of their airplanes. The same thing comes to comparing the frequent flyer programs of these two airlines.
Basically, you're either going to love Southwest Rapid rewards, or you're not. There's no middle ground.
American Airlines AAdvantage
What can I say about the American Airlines AAdvantage program that I haven't set already in other airline comparisons? I'd recommend reading any of them to get a good sense of what it's all about (the American Airlines vs JetBlue comparison is a good one). It's also a good idea to check out the American Airlines AAdvantage website to see the latest information about it.
In regards to comparing the American Airlines frequent flyer program with the Southwest Airlines frequent flyer program, all you need to know is that American Airlines is catering towards business travelers who spend a lot of money. They reward travelers who spend the most.
That's not necessarily a bad thing if you are a globetrotting business traveler who needs seamless access to partner airlines all over the world.
To me, the main AAdvantage (see what I did there?) of the American Airlines frequent flyer program over the Southwest Airlines frequent flyer program is that they are a core member of the Oneworld Alliance. Basically, this makes it easy to earn AAdvantage points by flying other partner airlines in the alliance. Southwest Airlines simply can't compete in this regard.
Southwest Airlines Rapid Rewards
The Southwest Airlines frequent flyer program is perfect for those who do most of their flying domestically. Southwest airlines does not have any code share agreements with any other airline. They are not part of any global network of airlines. If you choose to go all-in on the Southwest Airlines Rapid Rewards program, you're essentially agreeing to the fact that the only airline you'll be flying is Southwest.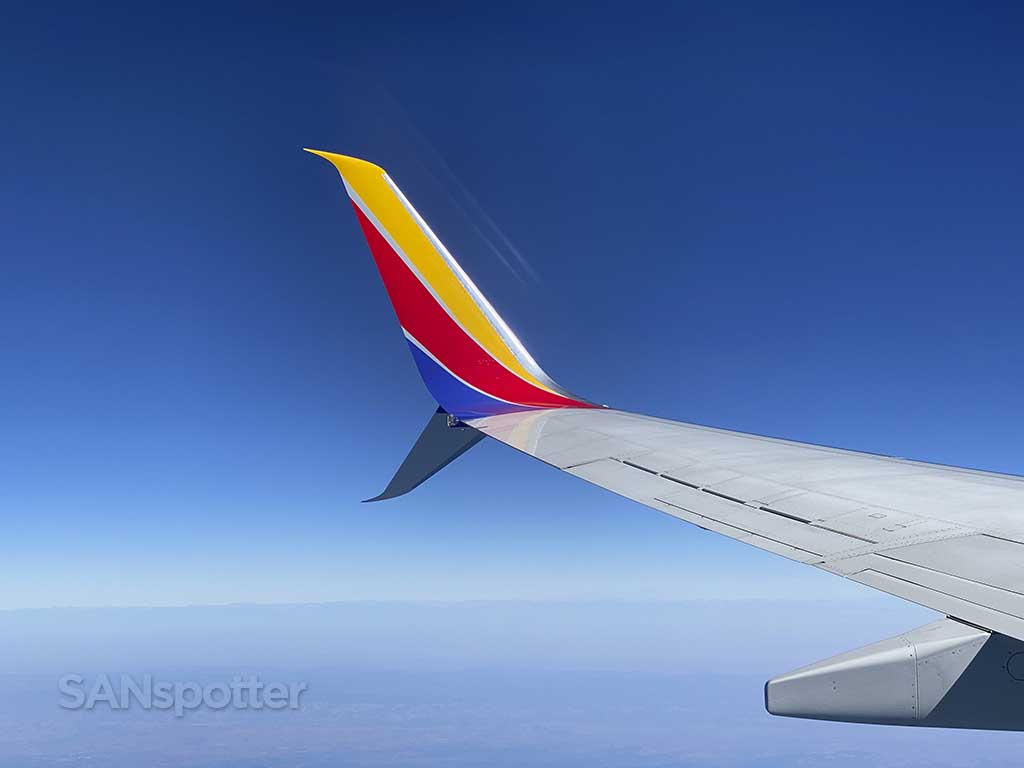 In comparison to American Airlines AAdvantage, the Southwest Airlines Rapid Rewards program is refreshingly easy to navigate. They've purposely stripped out all the fluff, making it easy to earn and redeem points for flights. The most important takeaway is this:
Southwest airlines doesn't force people to spend more to earn more points the way that American Airlines does.
Unlike the convoluted mess that the American Airlines frequent flyer program is, Southwest Rapid Rewards keeps it simple with only two tiers of membership: A-List and A-List preferred.
Comparing the American Airlines and Southwest Airlines route networks
My first thought when writing out this American vs Southwest comparison was that there simply was no comparison. American Airlines is a global airline with a vast network of international partners, whereas Southwest is a primarily domestic airline staying close to home.
That being said, it turns out they are awfully similar if you strip away the American Airlines international route network and focus on domestic routes only. There's a lot of overlap.
American Airlines route network
Putting the American Airlines international route network aside, their domestic network is impressive. They have a very complete and generous coverage of the entire continental United States, and there are only a few areas of the country where they don't fly to (I'm looking at you, upper plains states). That being said, those are the same areas where Southwest doesn't fly to either, so they have no real advantage.
There is one major difference compared to Southwest though: American Airlines is primarily a hub and spoke airline, meaning that they filter most of their flights through major hubs (Southwest does not do this as much). If you're flying American Airlines, there's a pretty good chance that you're going to be connecting and changing planes at one of the following airports:
Phoenix sky Harbor Airport (PHX)
Dallas Fort Worth international Airport (DFW)
Charlotte international Airport (CLT) – By the way, shaving a short layover in Charlotte are a piece of cake. Just sayin'.
John F Kennedy international Airport (JFK)
Chicago O'Hare international Airport (ORD)
Miami international Airport (MIA)
Southwest Airlines route network
In terms of destinations served around the continental US, the Southwest Airlines route network is very similar to the American Airlines route network. They both serve the same destinations, though Southwest does have a tendency to focus on the secondary airports of major cities. They do this to avoid congestion and run a smoother operation.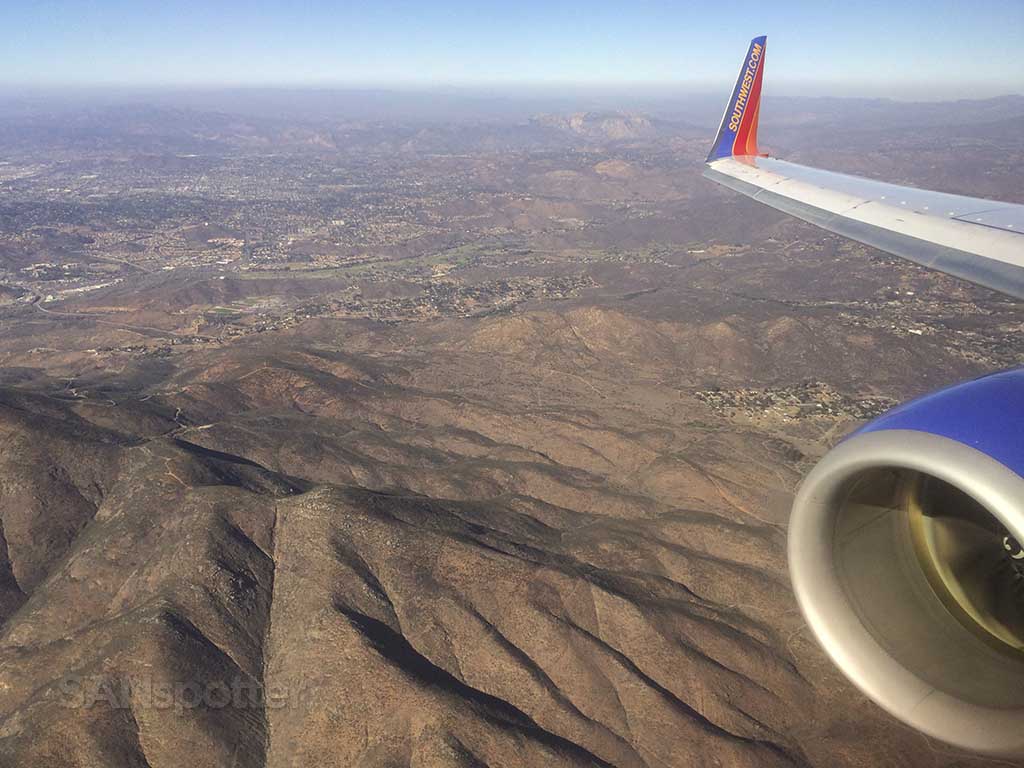 The major difference compared to American Airlines is that Southwest runs a point to point network of flights. Yes, they do have a few major hubs across the United States, but for the most part they fly directly to destinations without the need to connect at hub airports.
Chances are pretty good that you won't have to connect or change planes when flying Southwest, but if you do, these are the airports were it's most likely to happen:
Dallas Love Field (DAL)
Los Angeles International Airport (LAX)
Chicago Midway Airport (MDW)
Why would you choose American Airlines over Southwest Airlines (or vise versa)?
As you've read so far, it's easy to see why Southwest Airlines and American Airlines attract different types of travelers. That's not to say that one airline is better than the other. Of course not.
For some people, Southwest is going to be the obvious and best choice. For others, American Airlines will be the only way to go. If you're still on the fence about it, here are a few things to consider about each:
Choose American Airlines if:
You want the option of choosing better seat types (premium economy and first class)
You want slightly better food options
You need a global airline that can take you to destinations all over the world
You want the option to earn and redeem American Airlines frequent flyer points on other airlines
You want to fly on something other than a Boeing 737
Choose Southwest Airlines if:
The Boeing 737 is your favorite aircraft type. Like, ever.
You like knowing what to expect every time you fly. Southwest Airlines is fantastically consistent.
You're primarily a domestic flyer who doesn't venture internationally very often
You don't want the hassle of a complex frequent flyer program
You like living on the edge and choosing your seat as you board the aircraft
You hate the hassle of having to connect somewhere and change planes. This won't be completely avoidable on Southwest Airlines, but it'll happen a lot less than it would if you were flying American Airlines.