I feel like the most responsible way to start this Alaska Airlines E175 first class review is to advise you to manage your expectations.
Yes, Alaska Airlines first class is typically very good. However, we're talking about a small regional jet here. The Embraer 175 isn't exactly spacious, so it's not going to be the typical Alaska first class experience.
But wait! Before you click off this review, you at least need to wait until after you see pics of the Charles M. Schulz Airport in Santa Rosa California. It's the coolest rinky-dingiest airport I've ever seen.
AS3440
Santa Rosa, CA (STS) – San Diego, CA (SAN)
Thursday, November 4, 2021
Aircraft: Embraer 175
Registration: N198SY
Duration: 1 hour 42 minutes
Seat: 4A (first class)

A full review of Alaska Airlines E175 first class from Santa Rosa to San Diego
After a flight up from Las Vegas on Avelo Airlines, I needed to find a way to get home to San Diego. Actually, I knew how I was going to do it all along.
The only reason why I chose to fly to Santa Rosa was because Alaska Airlines has multiple daily flights between Santa Rosa and San Diego (in both directions). And as a matter of fact, the timing was nearly perfect for my particular needs.
Arrival at the Charles M. Schulz in Airport in Santa Rosa, CA
If you know me, you know that I like to show up at the airport early. I'm talking hours early. However, if you read my Avelo Airlines review, you'll know that I was surprised at how small the Santa Rosa Airport is. Therefore, showing up really early would've been a complete waste of time.
That's not to say that I didn't have enough time to look around. The Santa Rosa Airport (STS) is amazing. Check this out: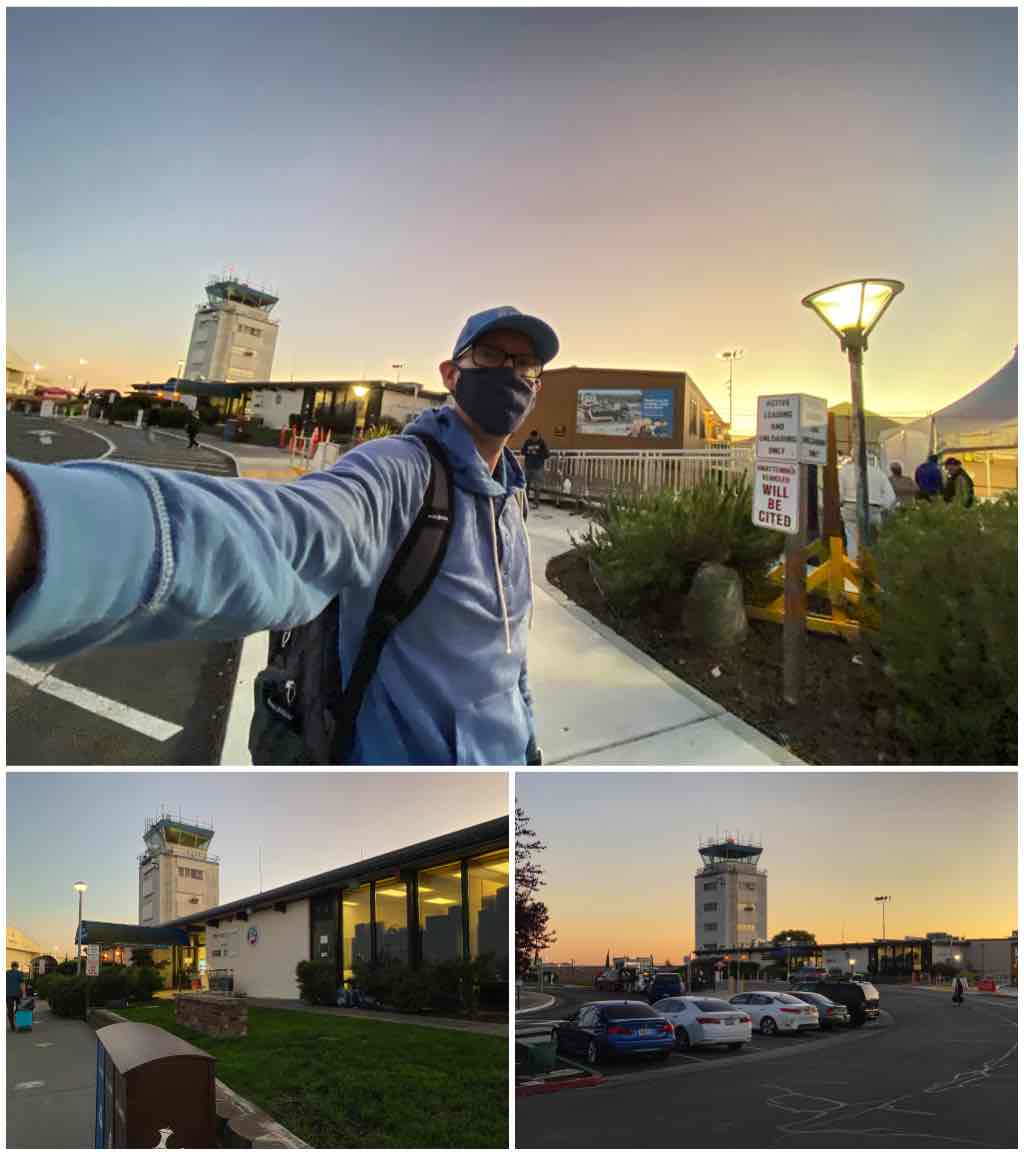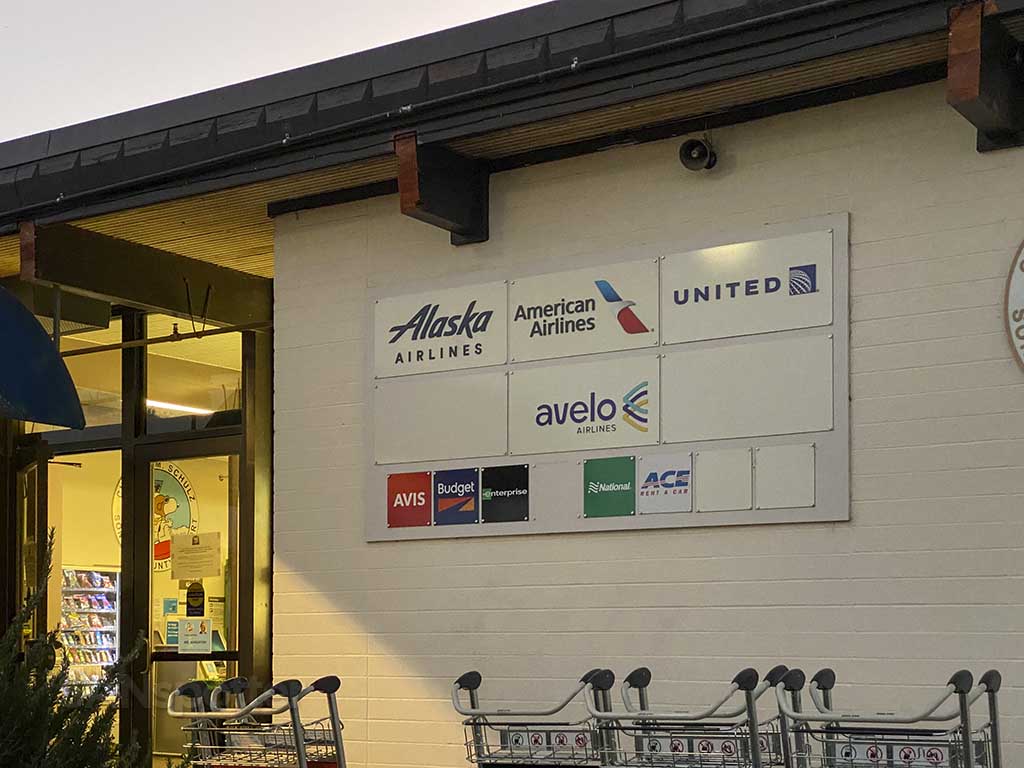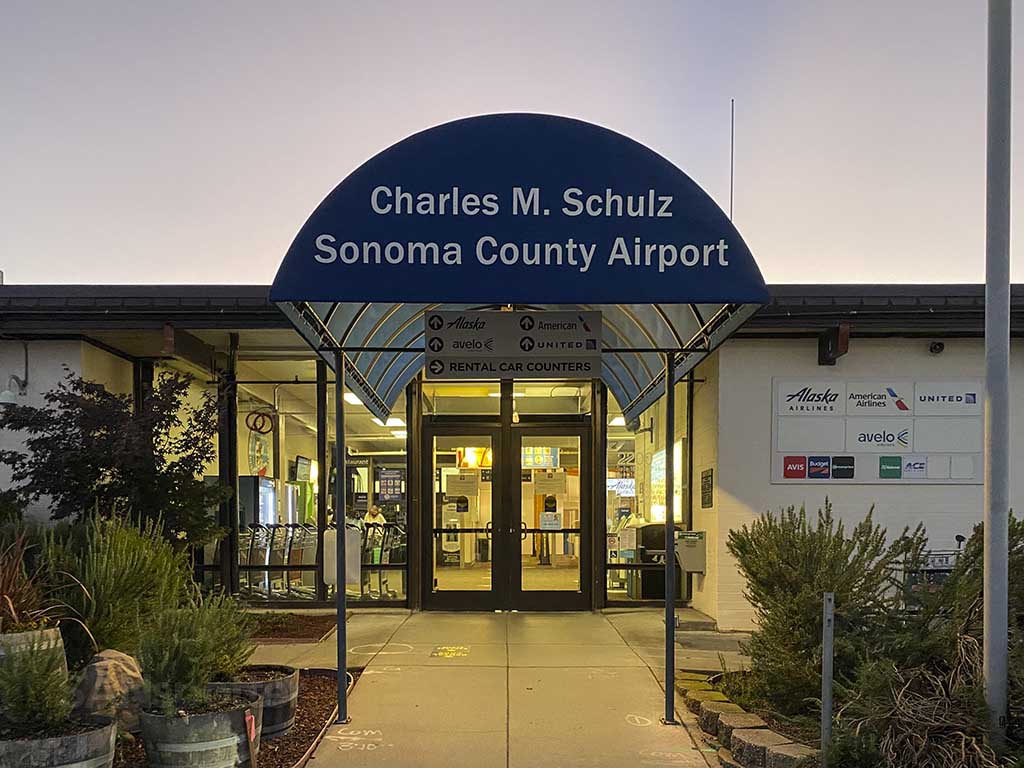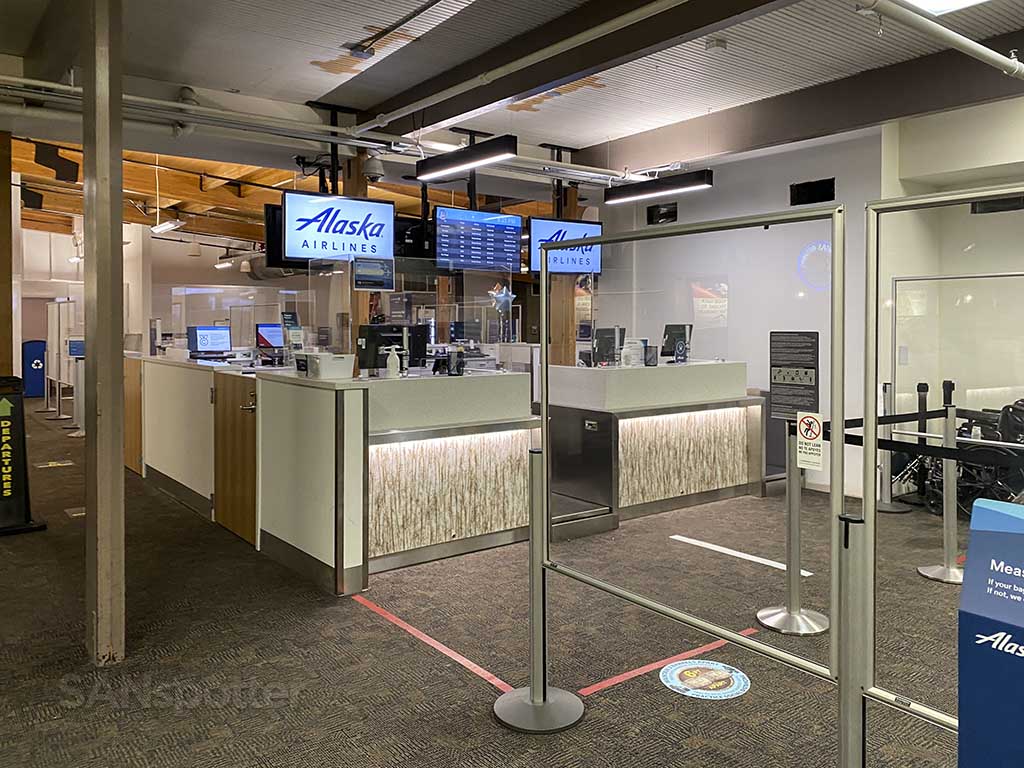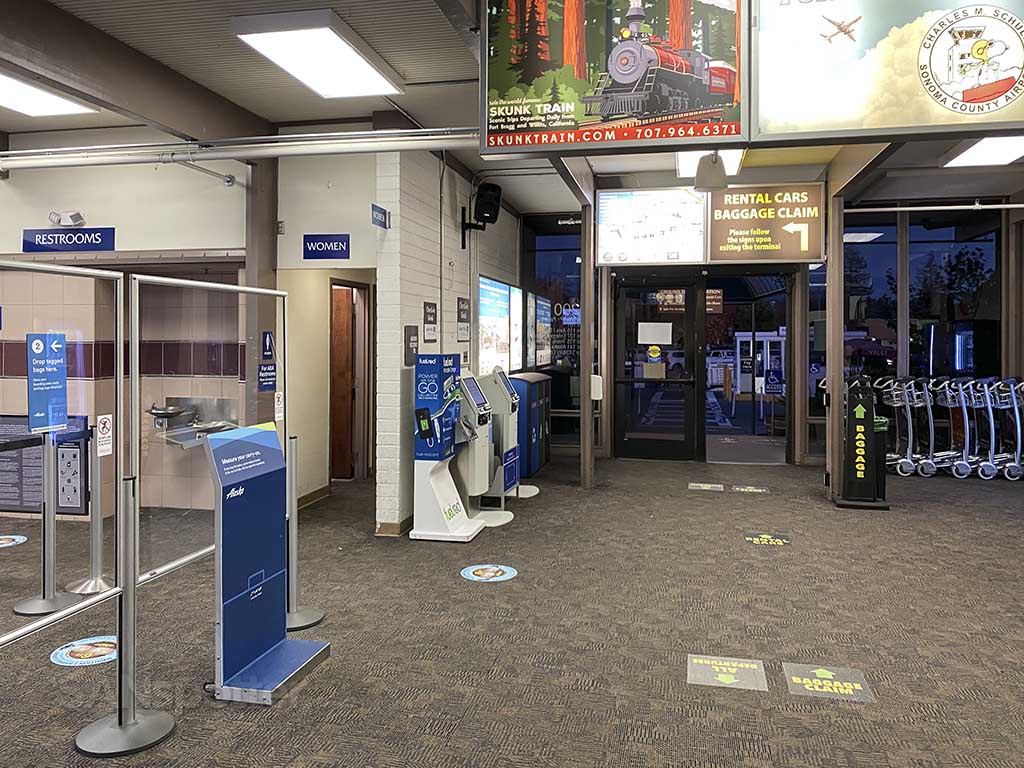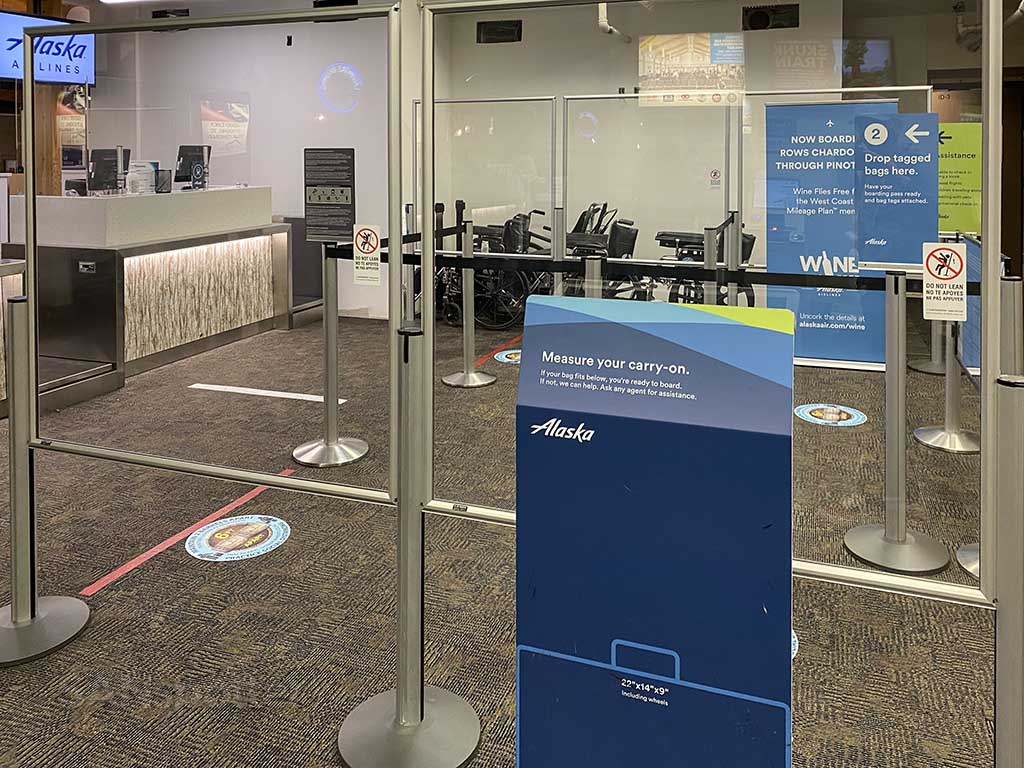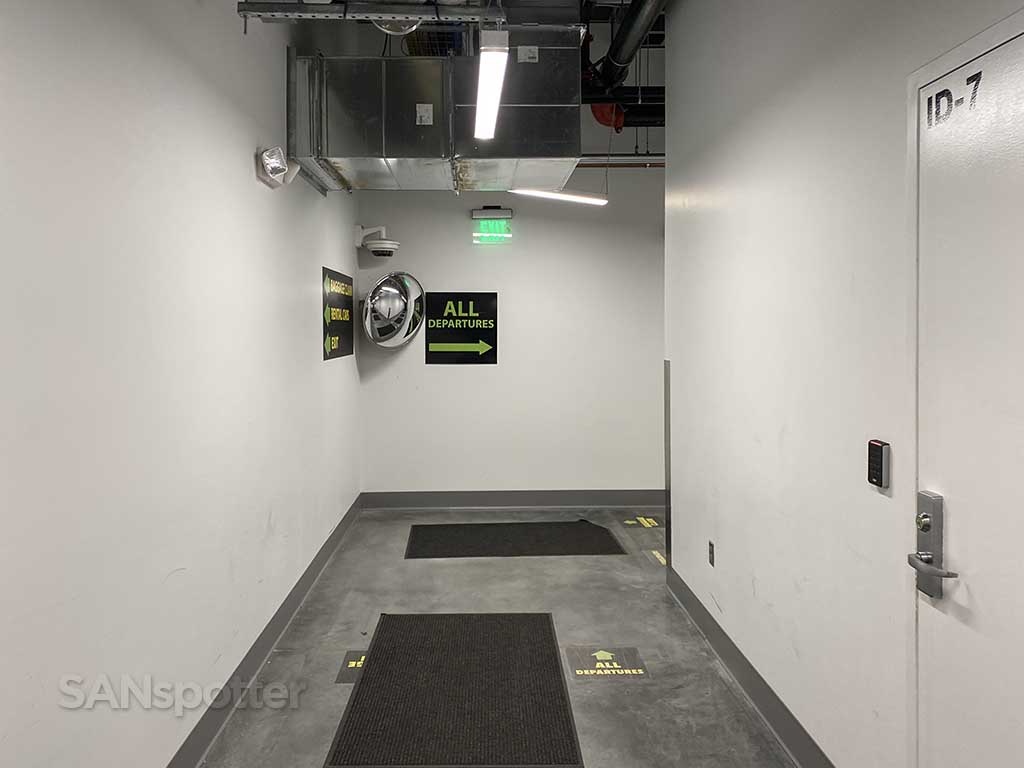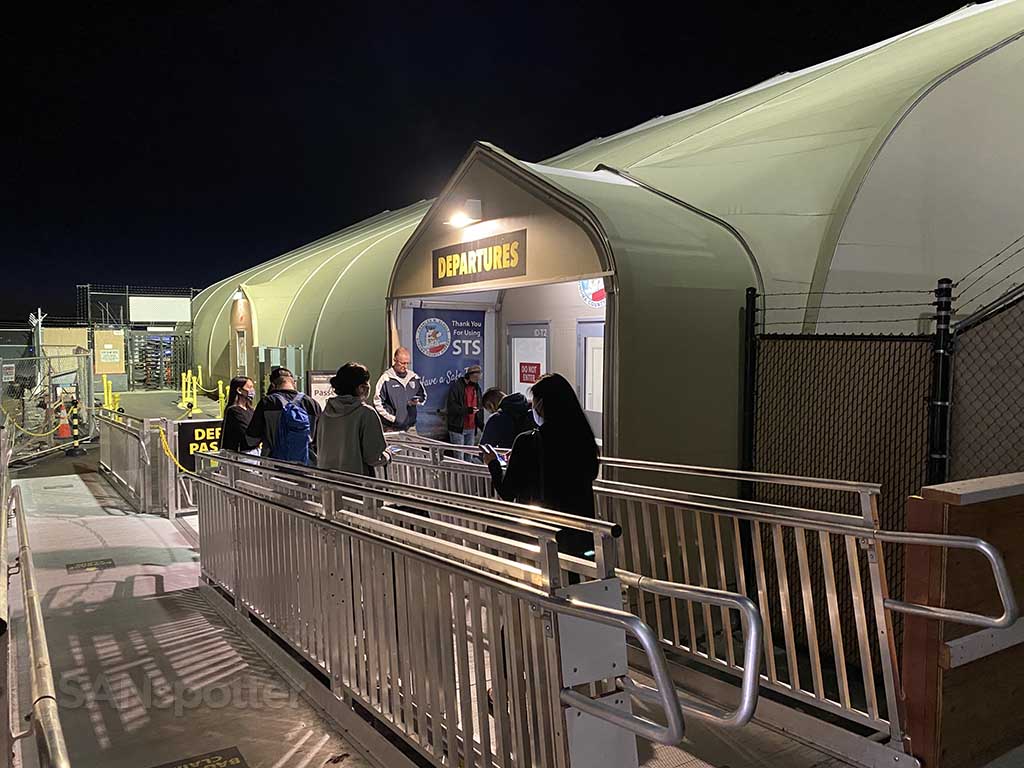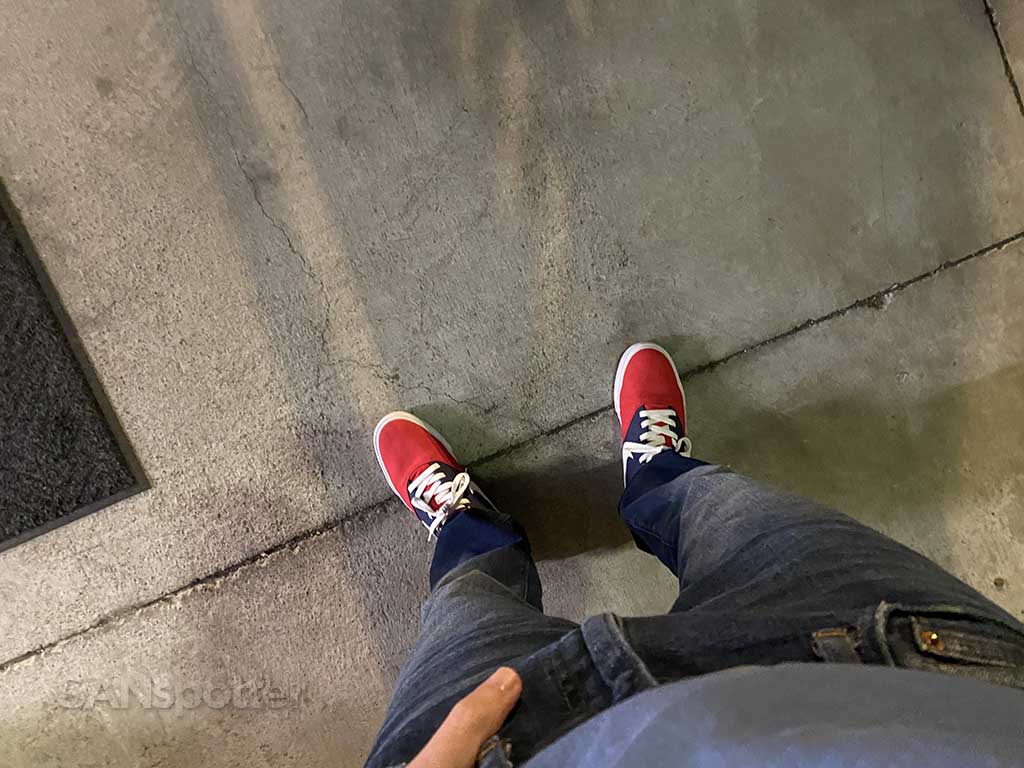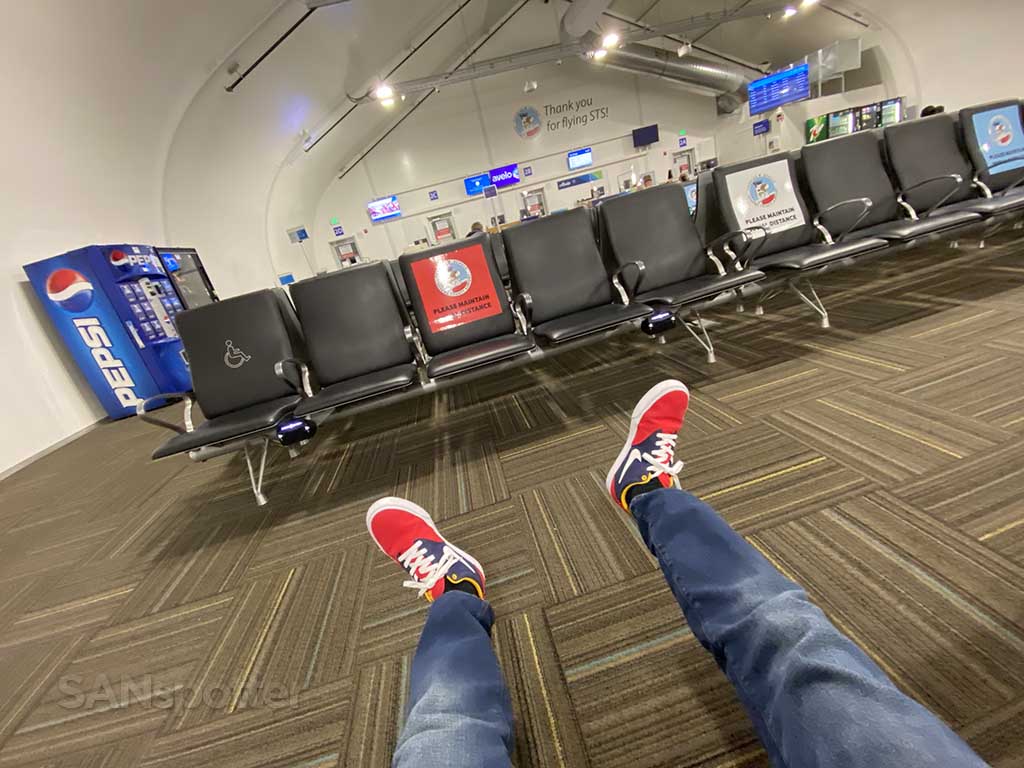 The boarding process for Alaska Airlines flight number 3440 to San Diego
Because we weren't allowed in the gate area until 10 minutes before boarding was scheduled to begin, everything seemed to happen so fast. I had just sat down in the gate area before they called for first class passengers to board – which, in the grand scheme of things, isn't a bad way to travel.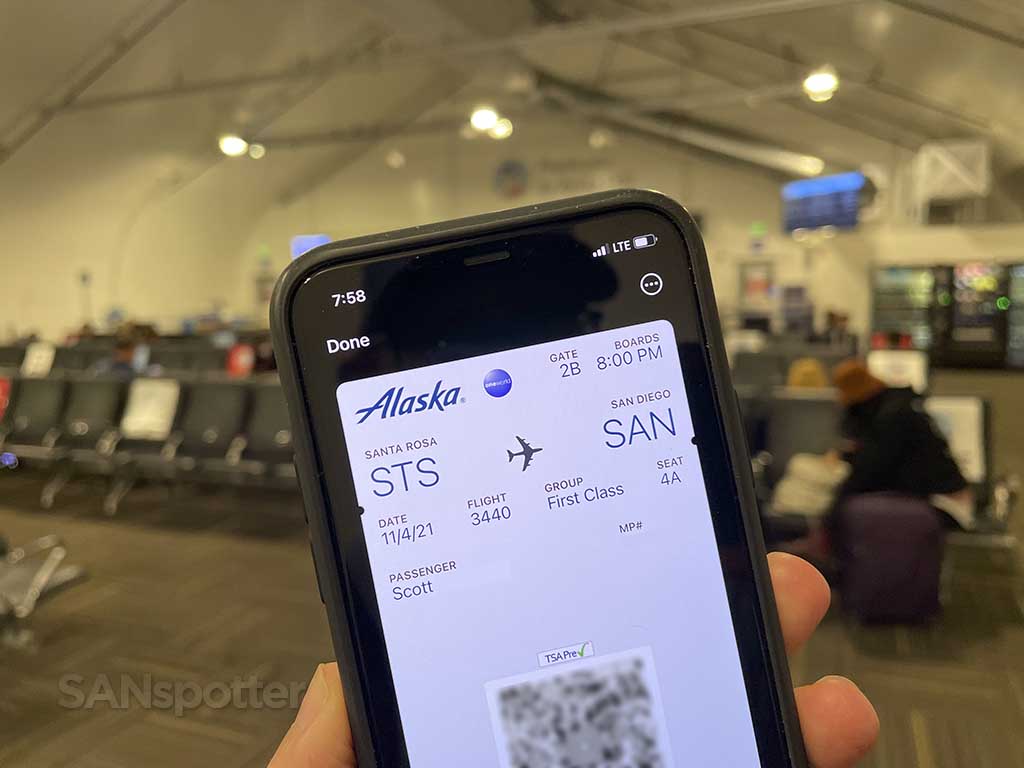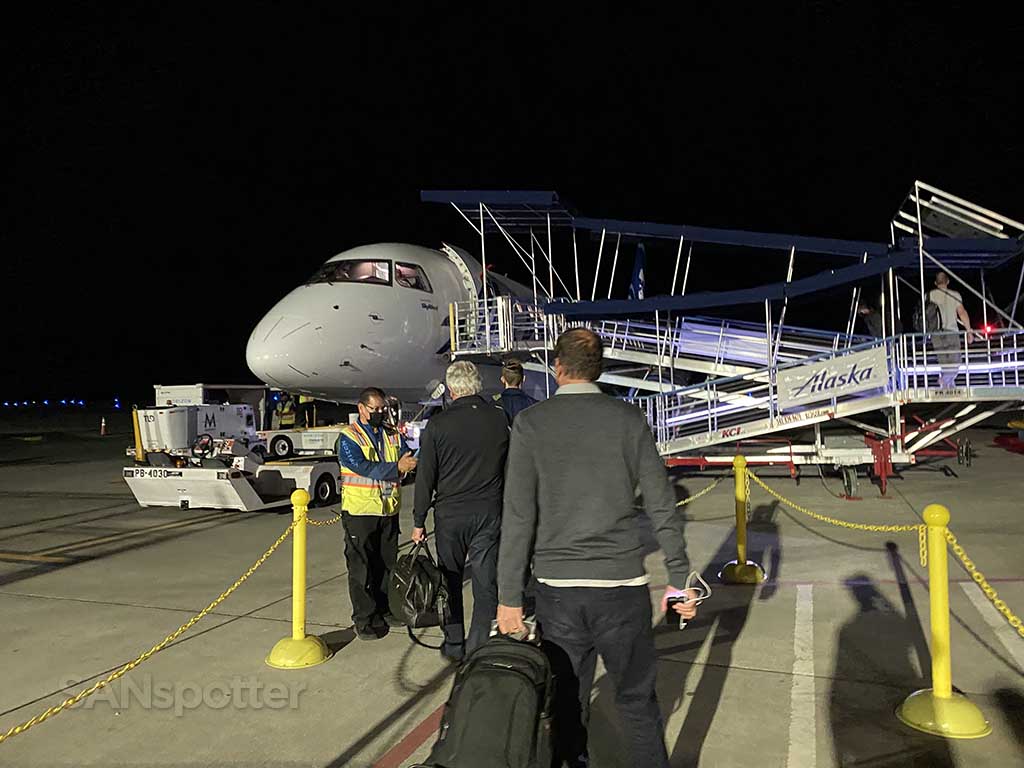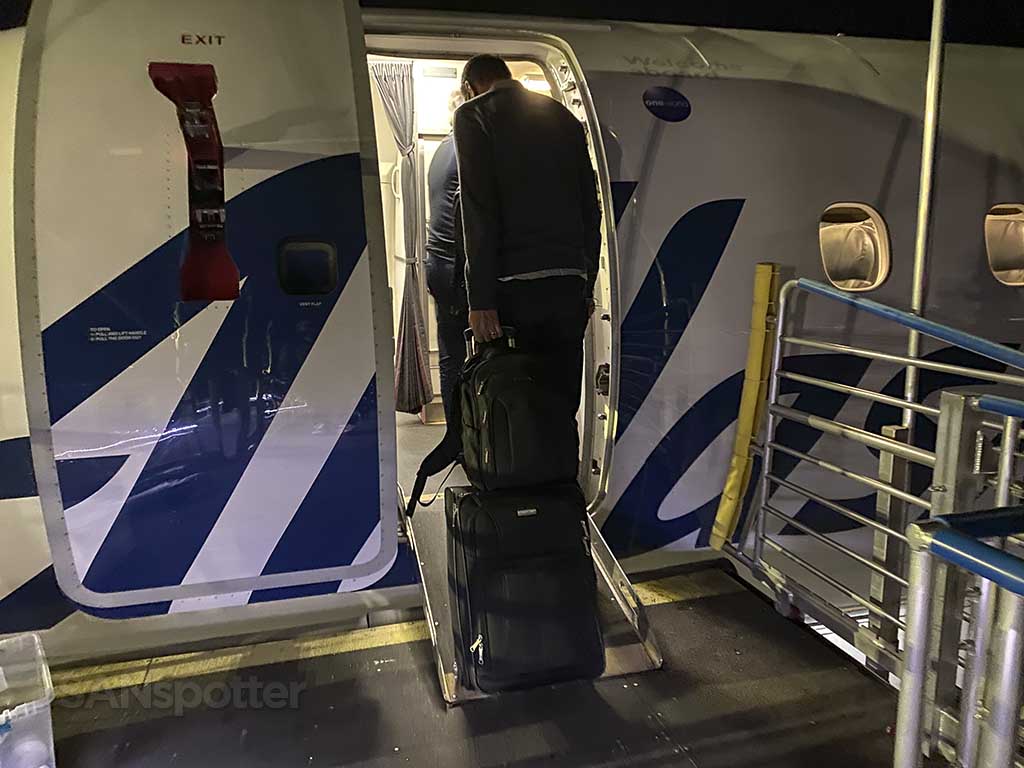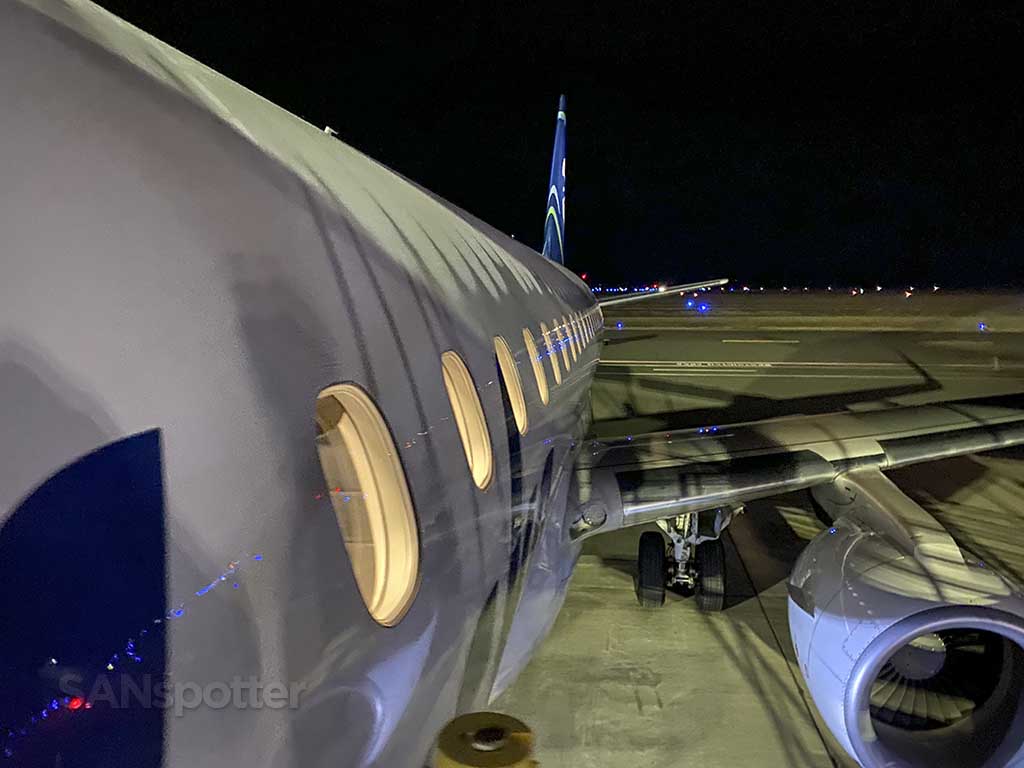 My first impressions of Alaska Airlines Embraer 175 first class
Look. I'm going to tell you right off the bat that Alaska Airlines E175 first class is not going to make my best domestic first class list. As a matter fact, it's nearly identical to American Airlines E175 first class. And United Airlines E175 first class. Heck – even Delta E170 first class. Are you sensing a pattern here?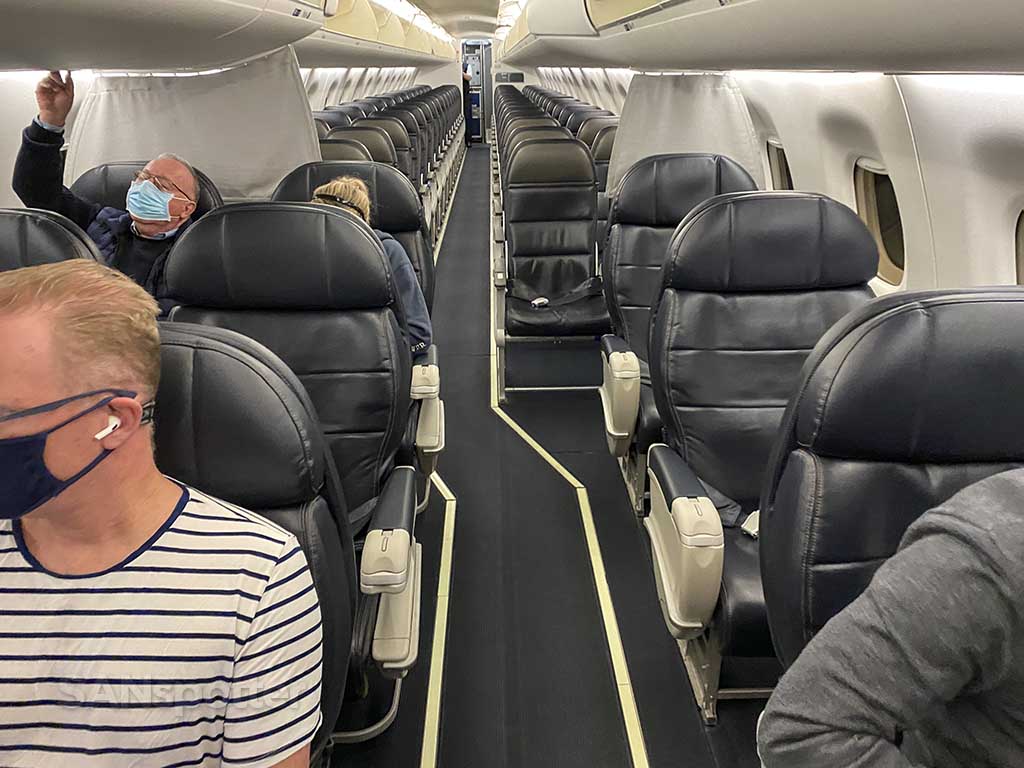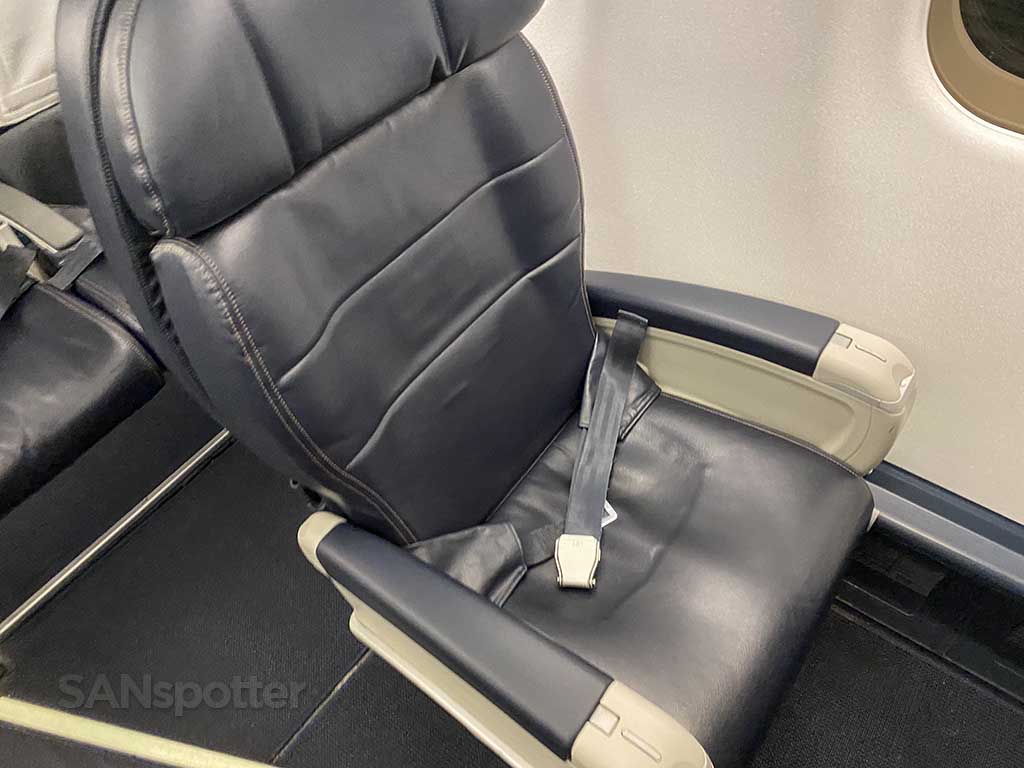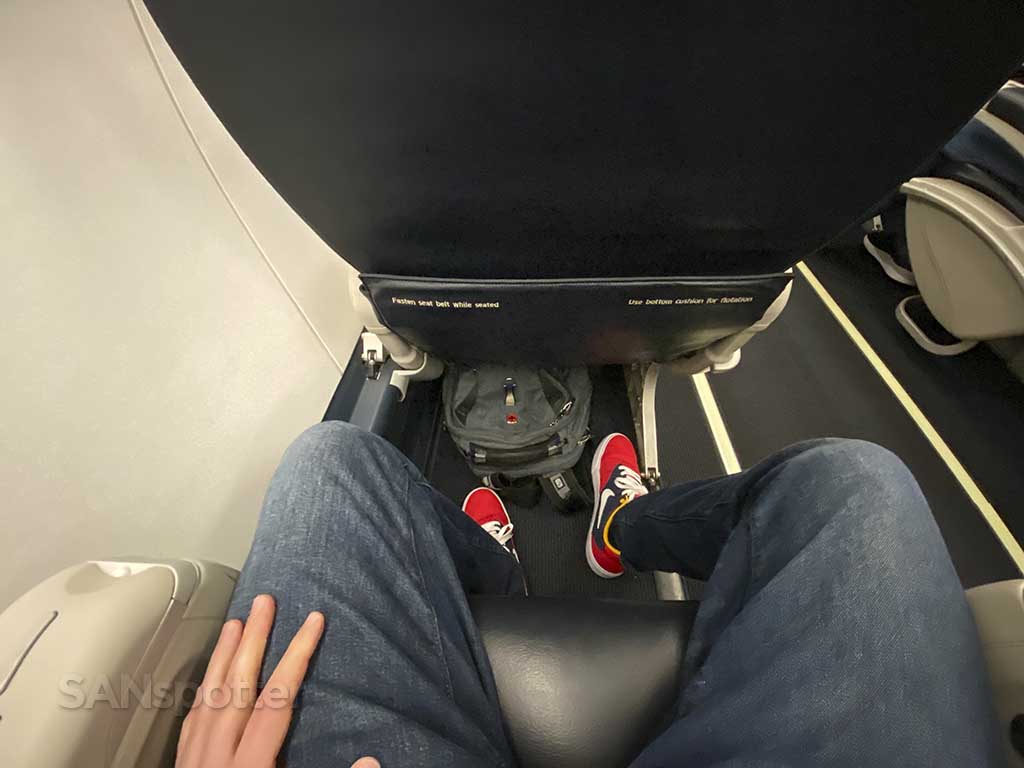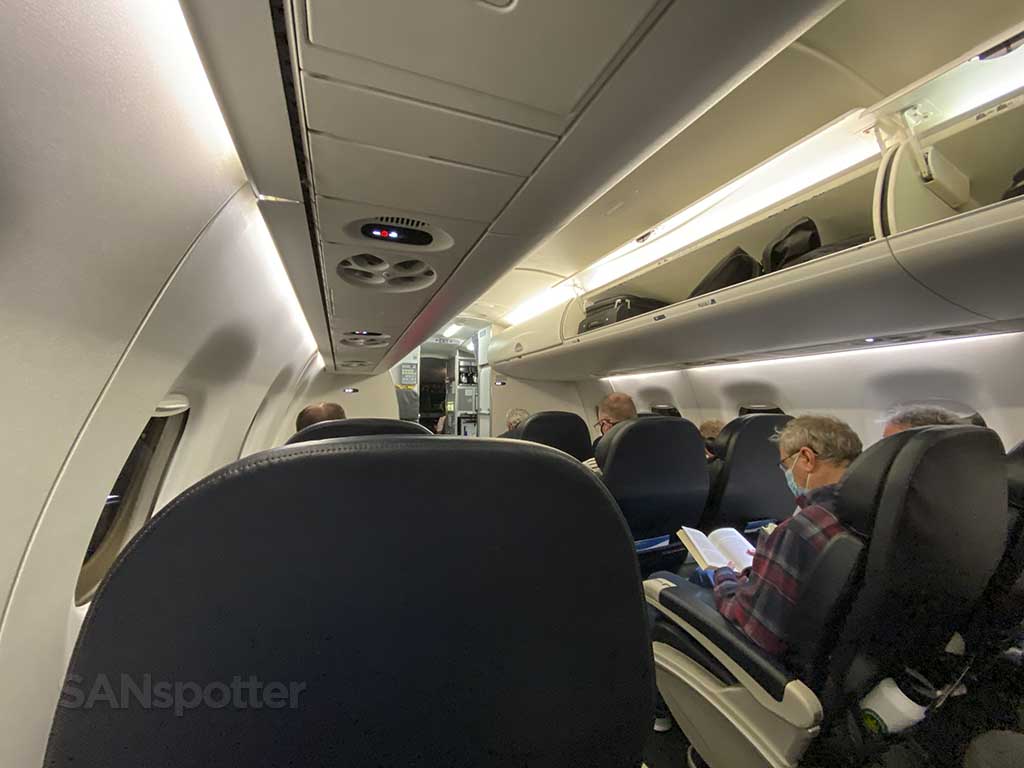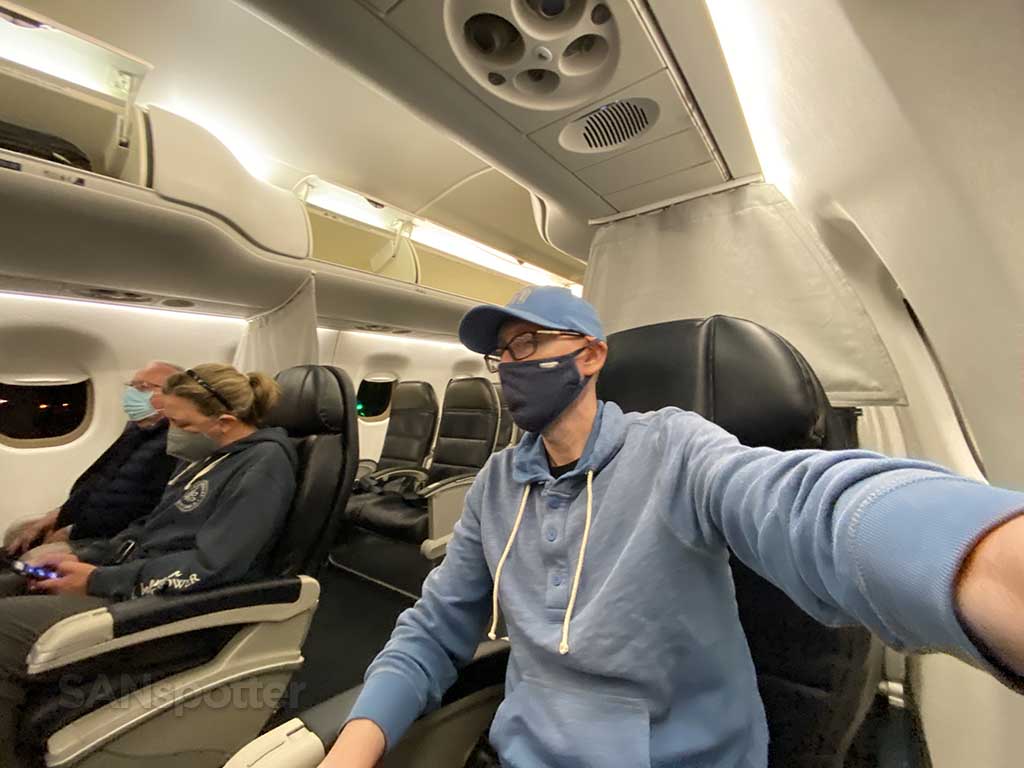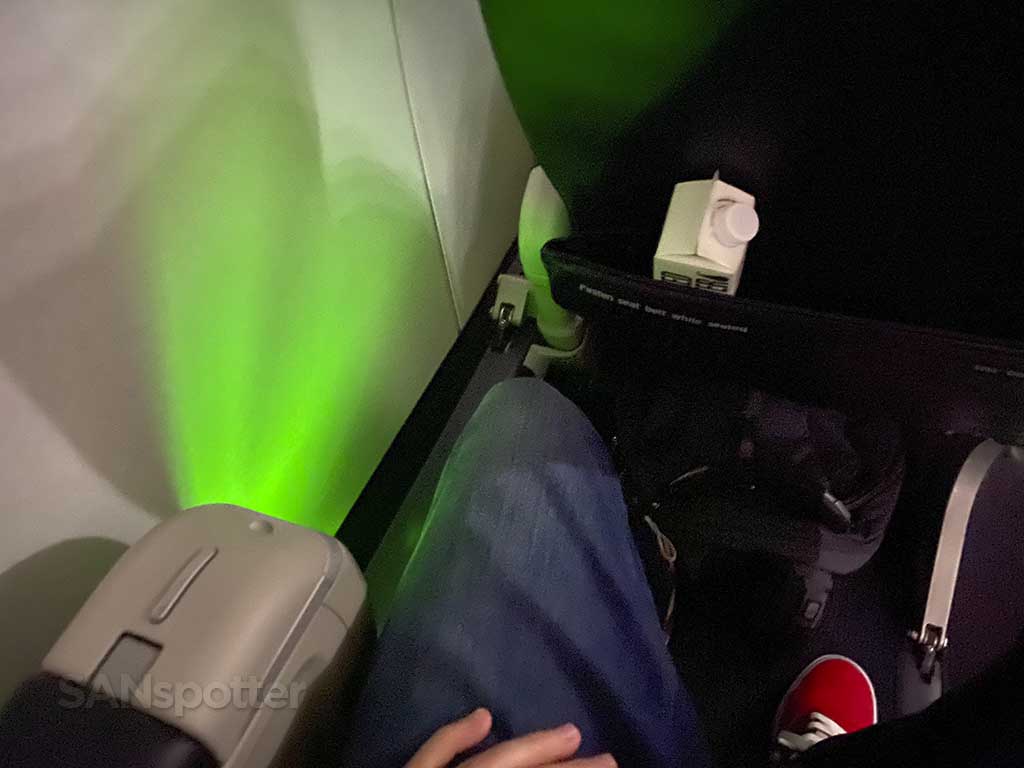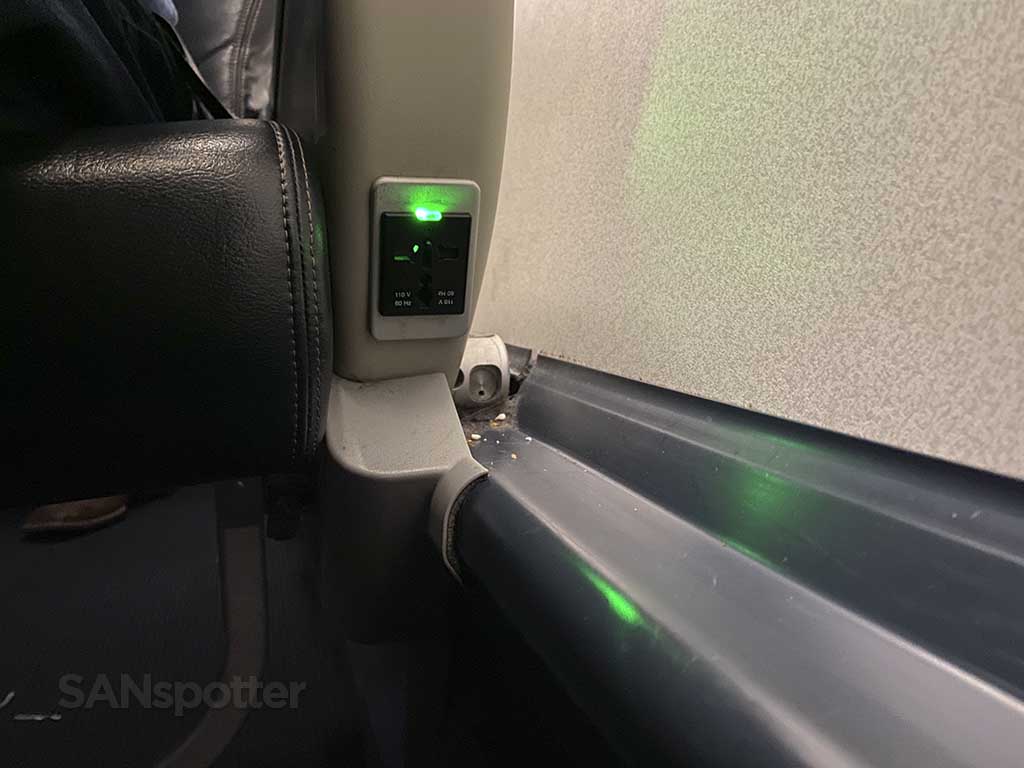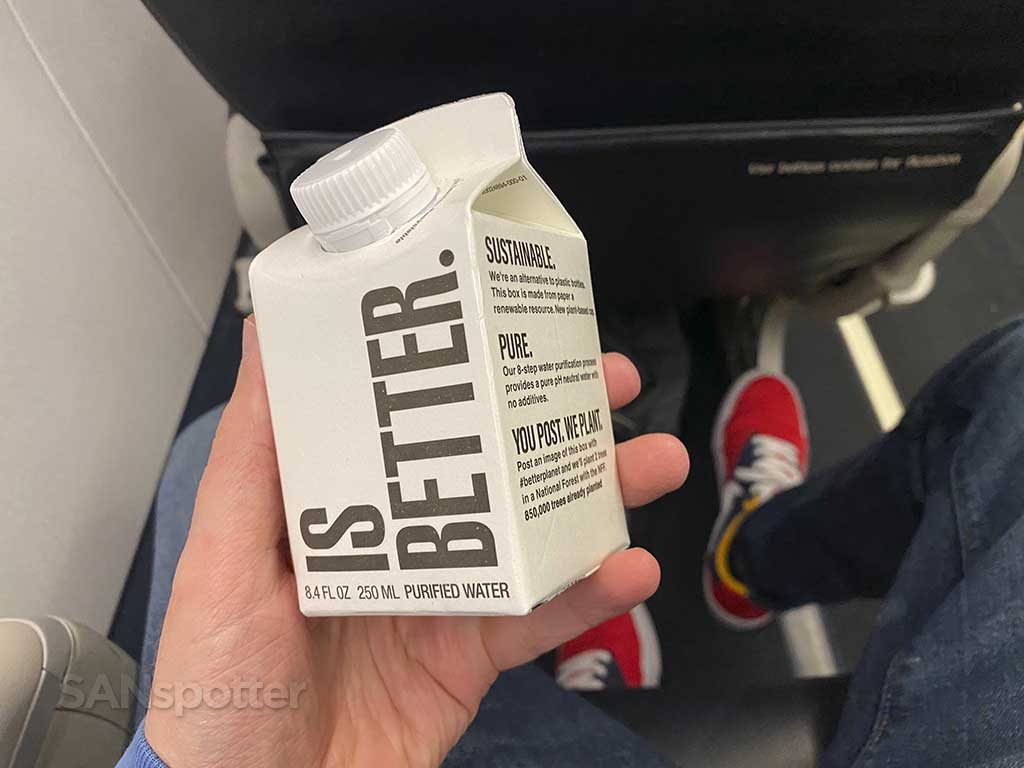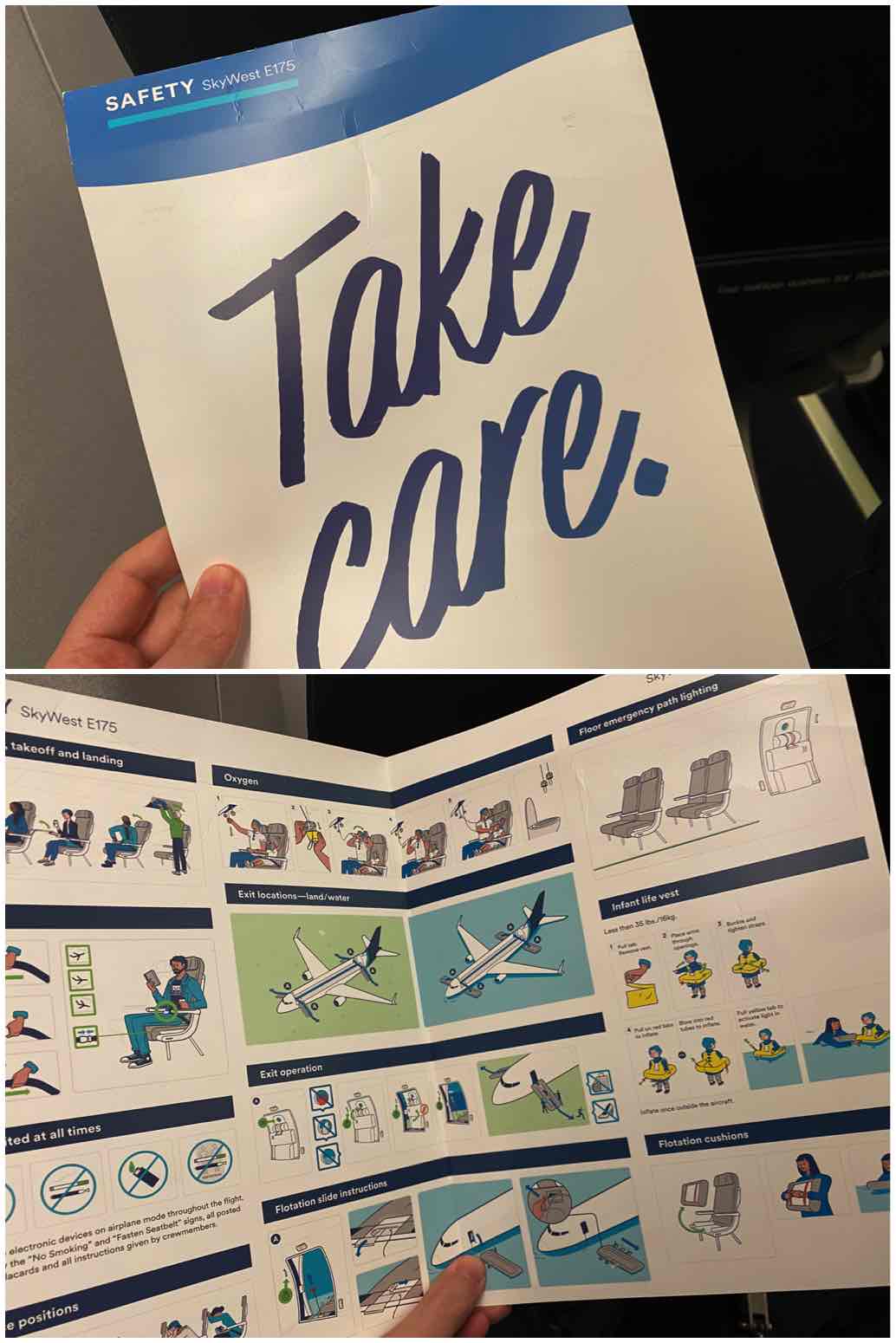 What's the best first class seat on an Alaska E175?
That's easy. The best first class seat on the Alaska Airlines E175 is seat 4A. It's the same first class seat that I always choose on any E175 (or E170).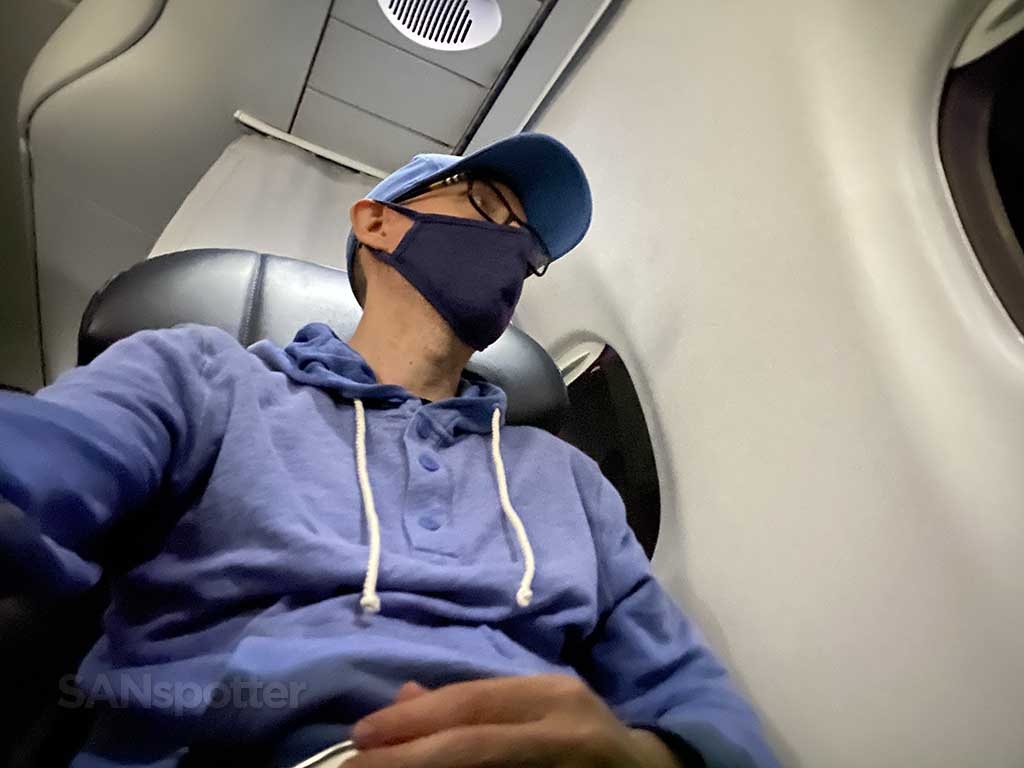 All of the "A" seats (on the left-hand side of the aircraft) are single seats. You won't have a seatmate, and in my opinion that's what makes it so good.
Also, if you recall, I talked about how the last row is always the best place for observing what's going on in my guide on how to spot an Air Marshal. It's a good seat for people watching.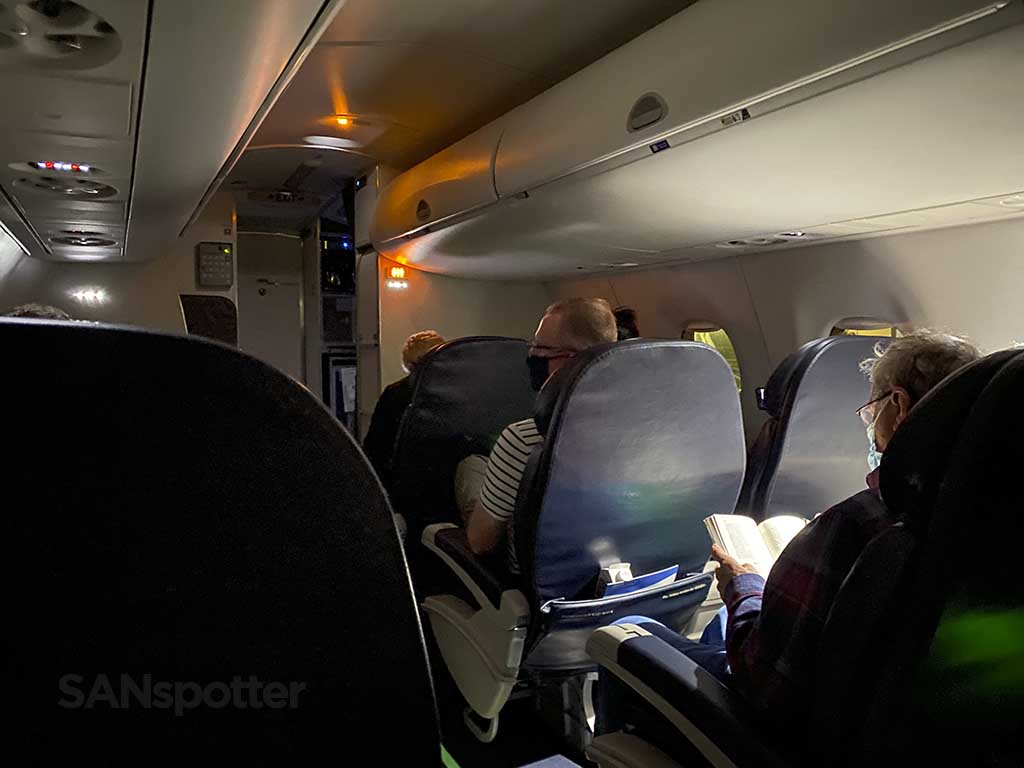 Finally, I would avoid rows 1 or 2 simply because they are too close to the front galley. The noise and light could be annoying on longer flights.
The departure out of Santa Rosa
Being that it was pitch black outside as we pushed off the gate, there really wasn't much to see once we rolled away from the terminal building. I tried my best though, and here are some pics of the action: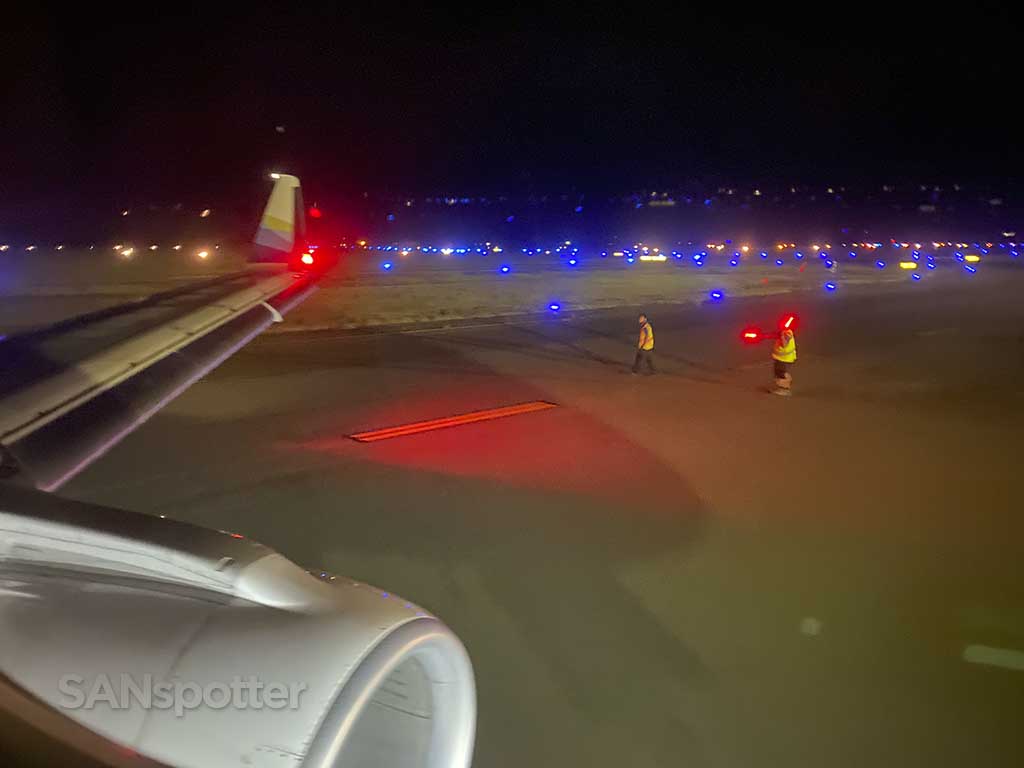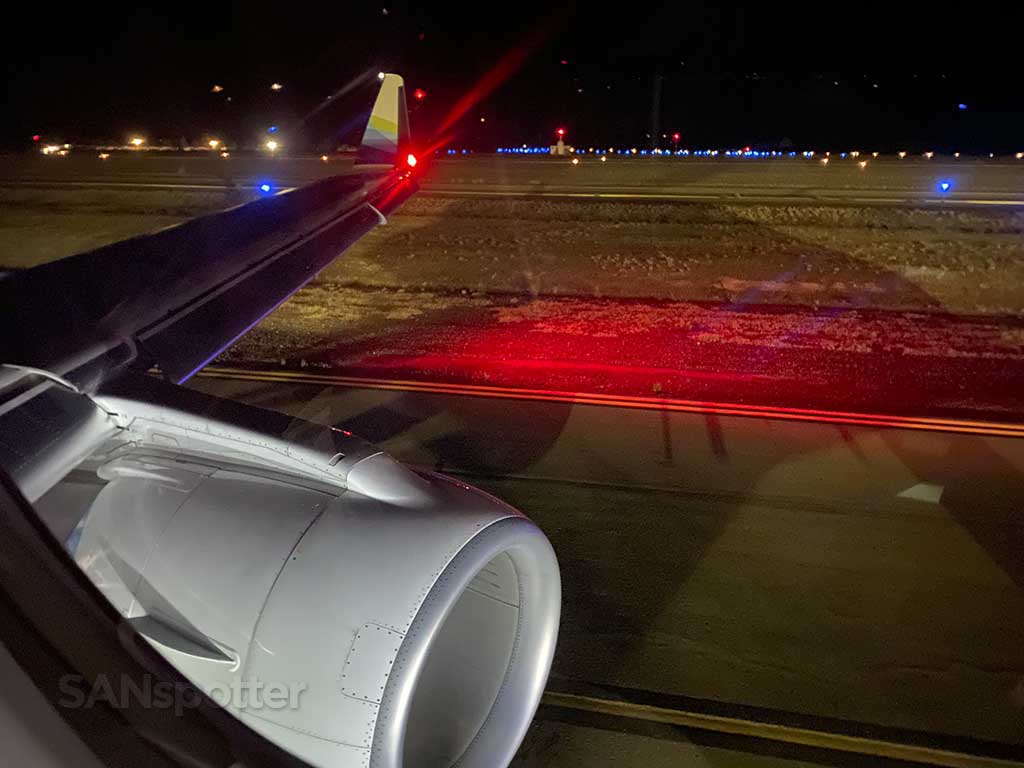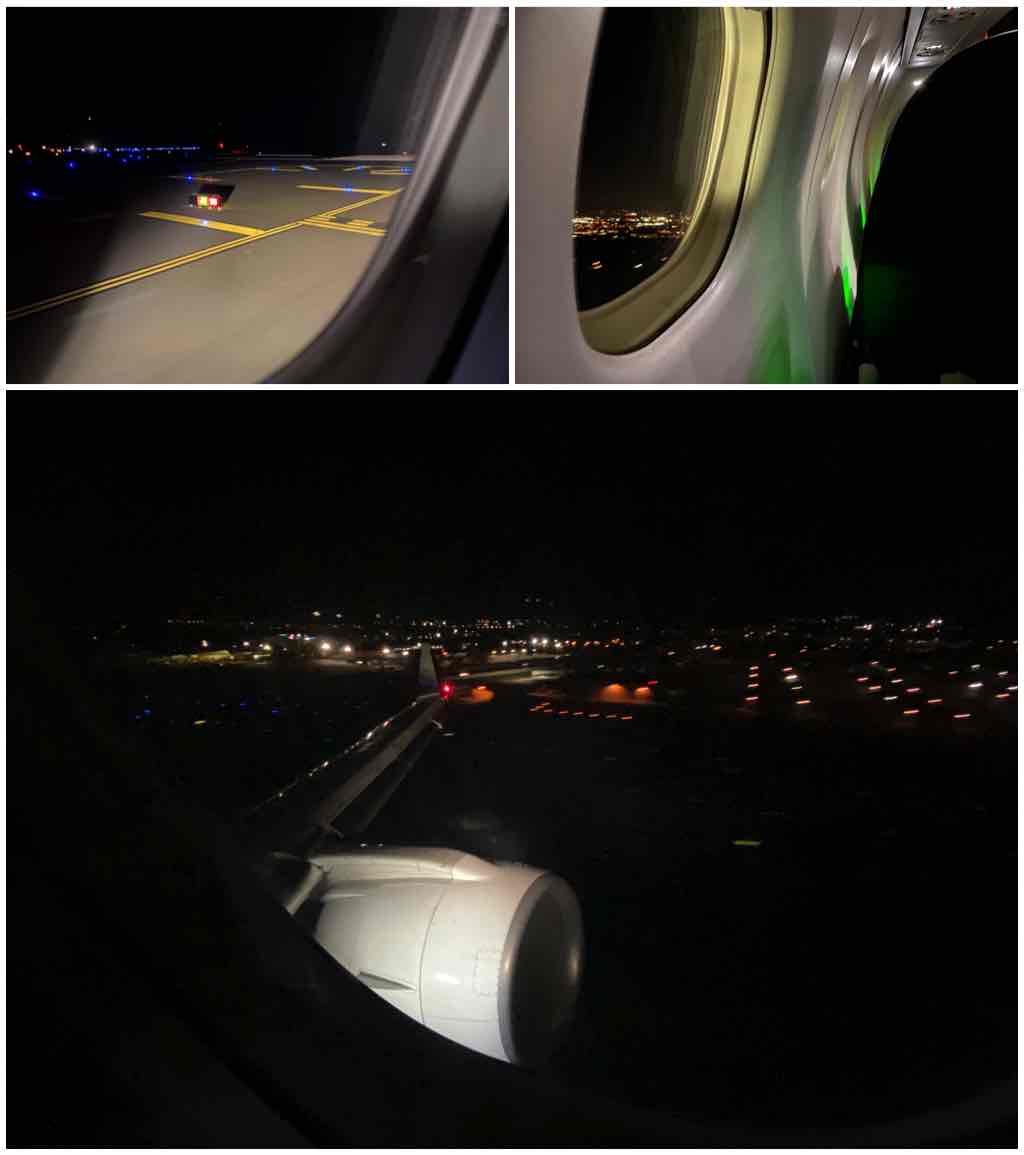 Do they serve food and drinks in Alaska Airlines E175 first class?
With just one flight attendant serving the entire cabin, service in first class on the Alaska E175 is always going to be a little slow. And that's OK, because there really isn't much service to speak of.
Yes, they do serve food in Alaska E175 first class. It's not much, but it does qualify as nourishment.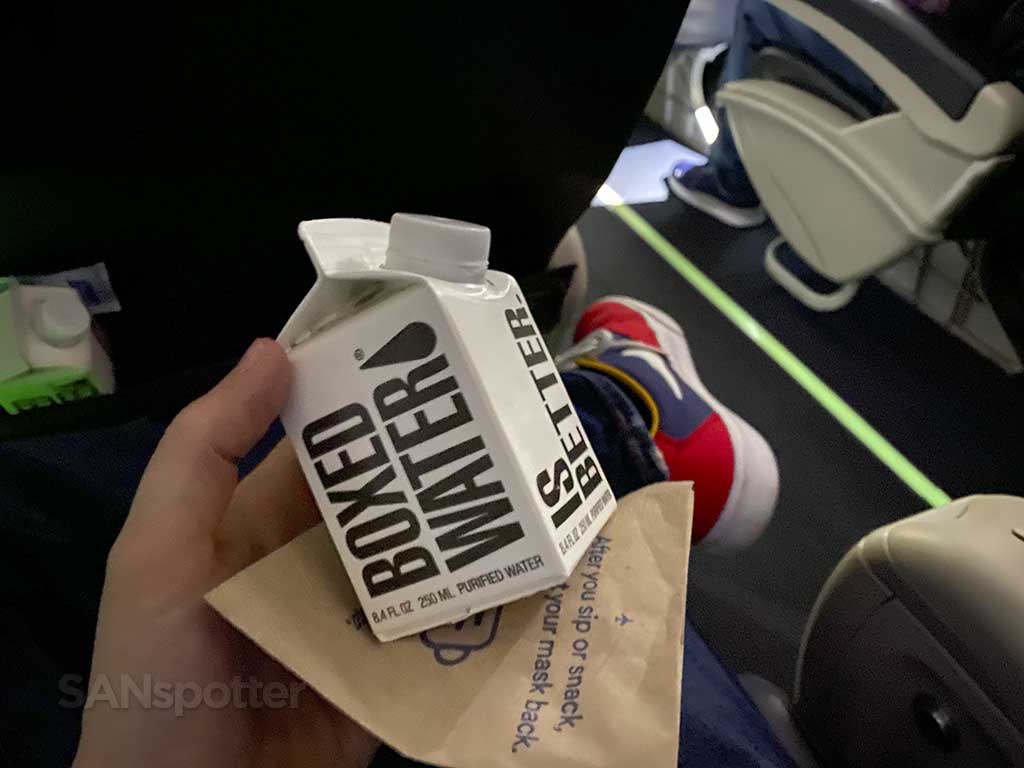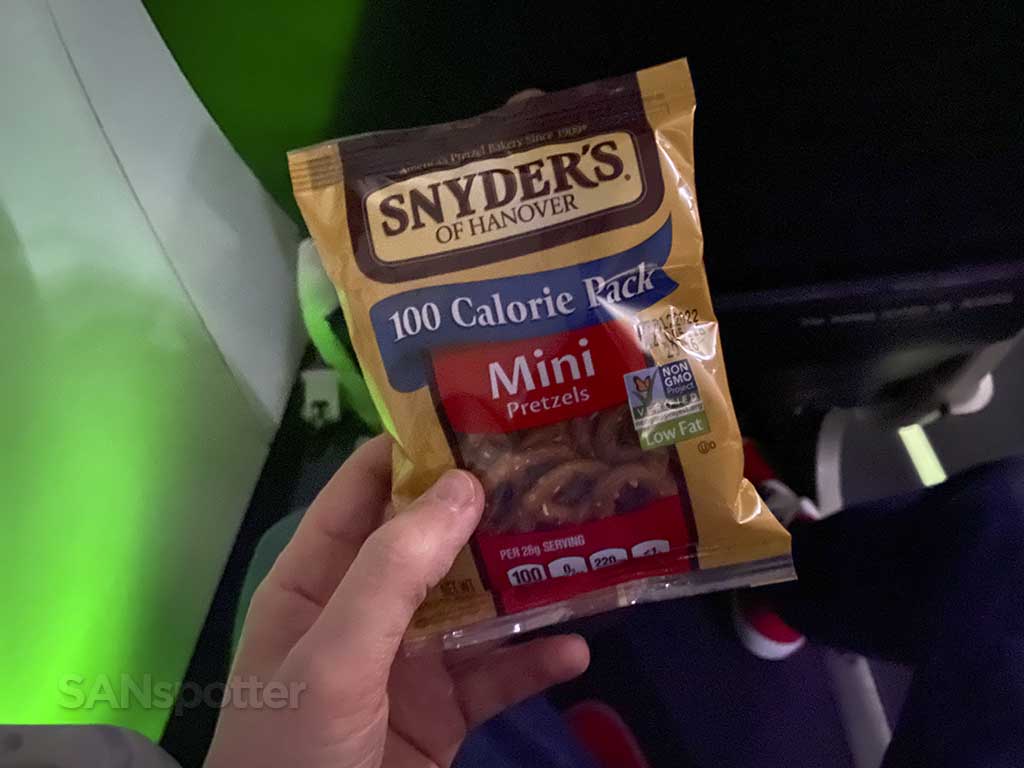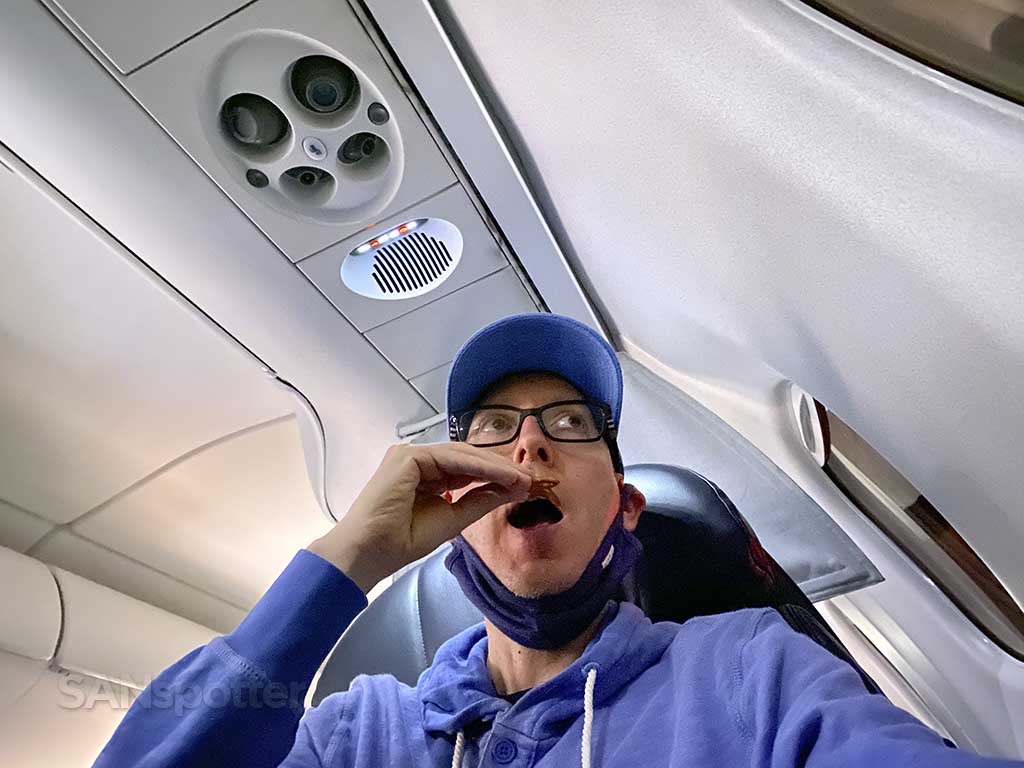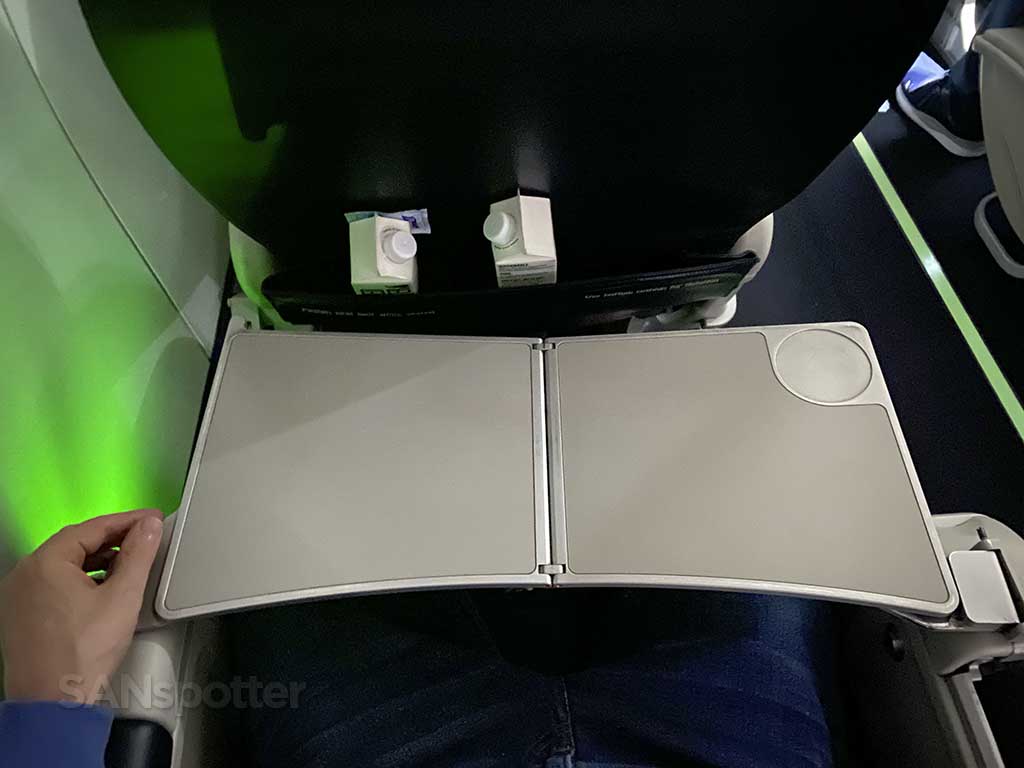 How comfortable are the Alaska E175 first class seats on longer flights?
Honestly, they're just as comfortable as any other Embraer 175 first class seat that I've ever sat in – which is no surprise considering that the Alaska E175 is configured exactly the same way as most of the American, United, and Delta E175's are.
This is because they are all operated by Skywest Airlines, a regional airline which contracts out their aircraft (and crews) to the major airlines. It's all the same.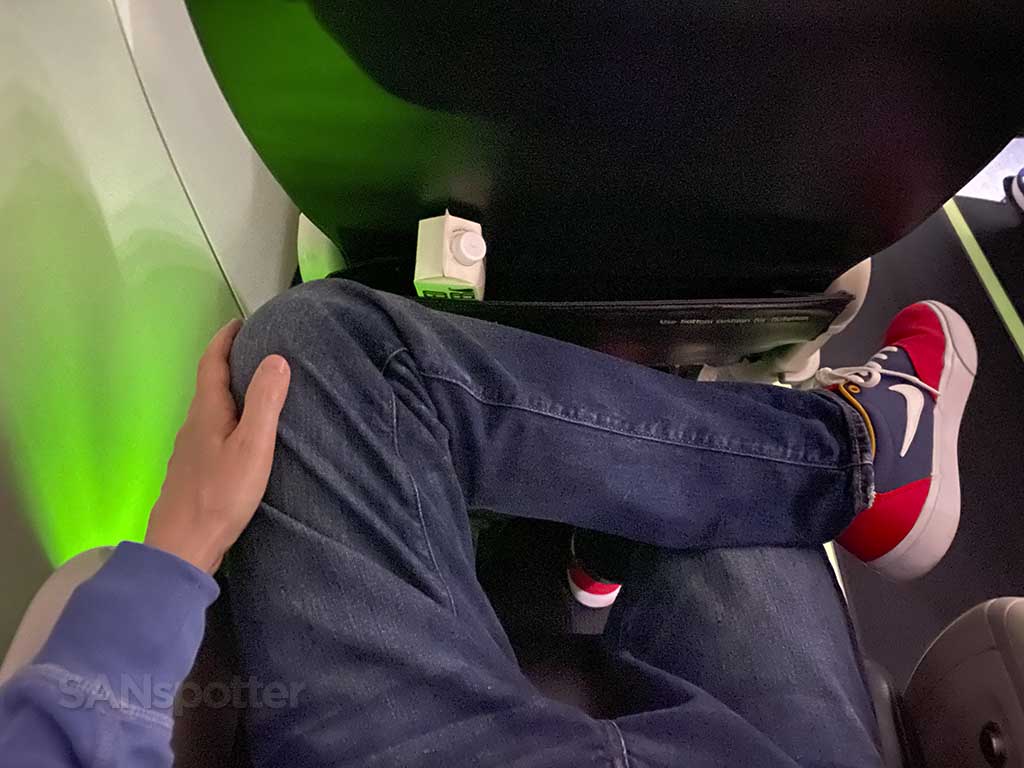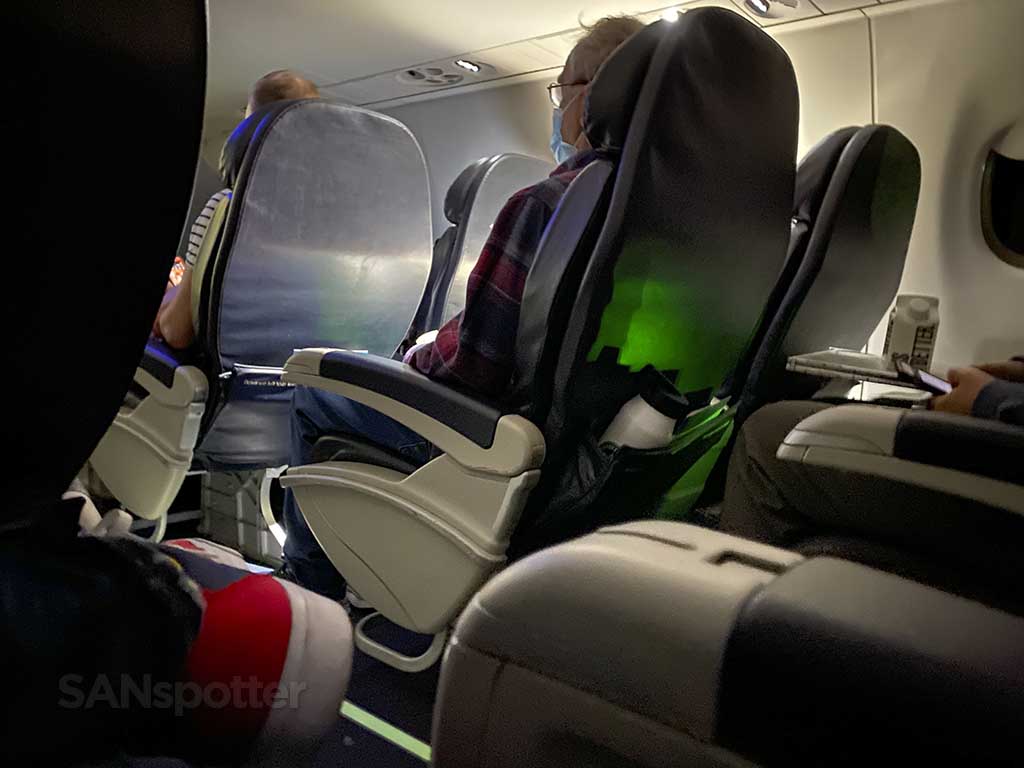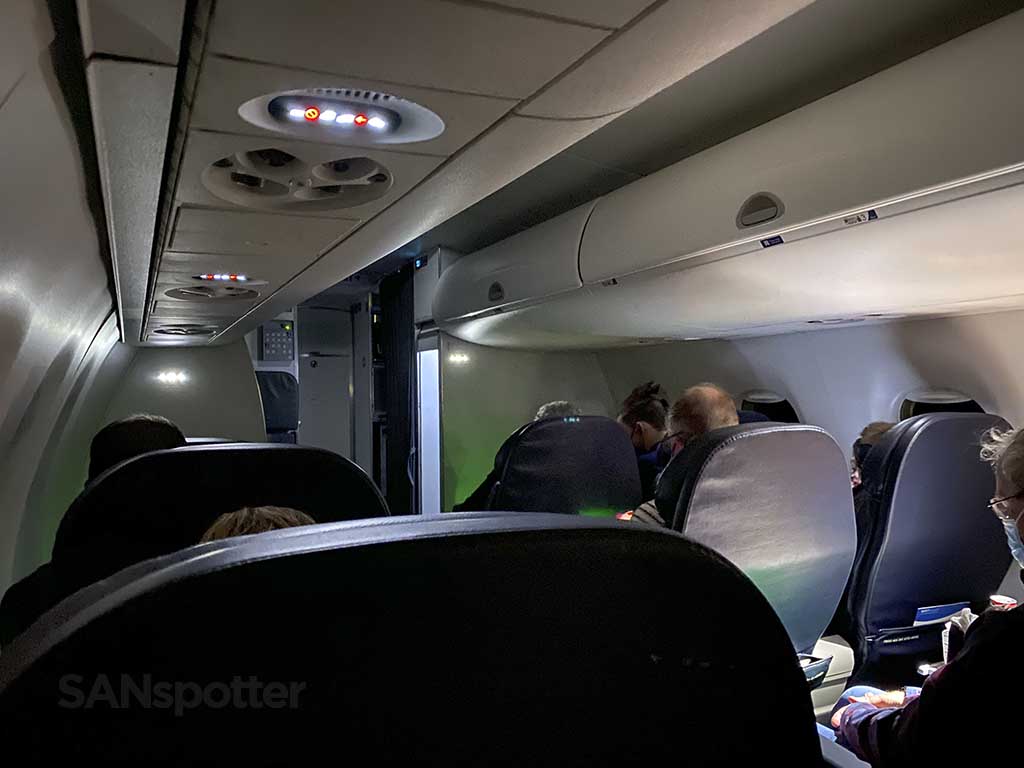 The arrival into San Diego
With a travel time of just 1 hour and 42 minute (from gate to gate), there really wasn't all that much time to stretch out and relax. I hadn't even finished my snack before the captain made the his initial descent announcement. Here's what that looked like: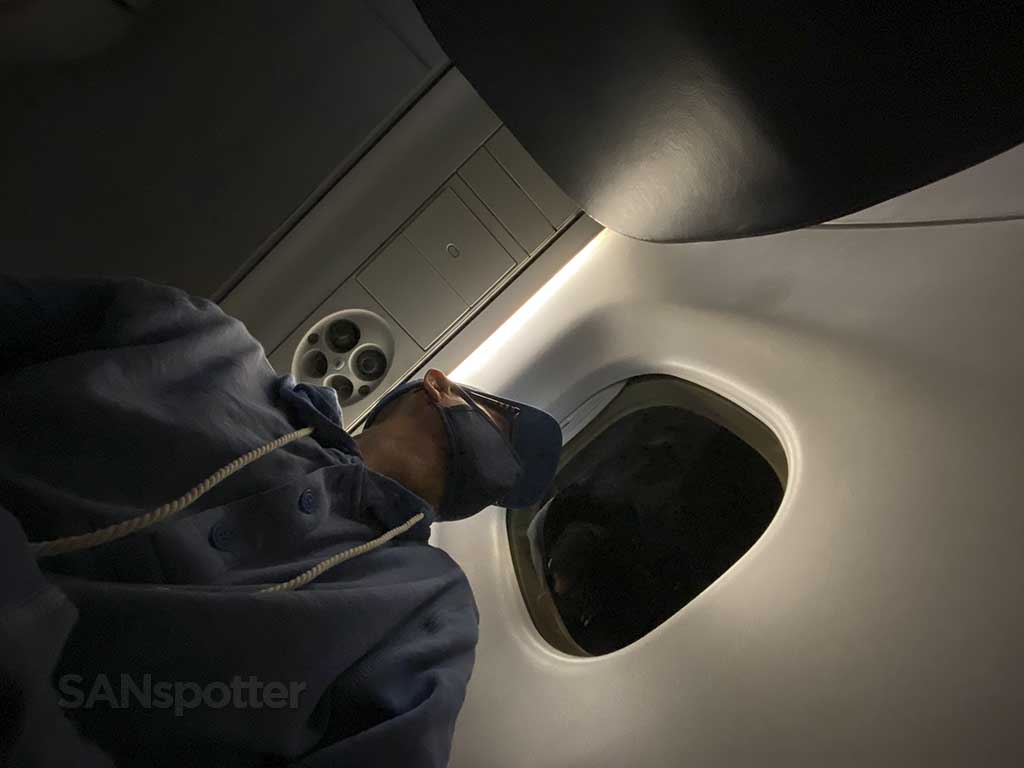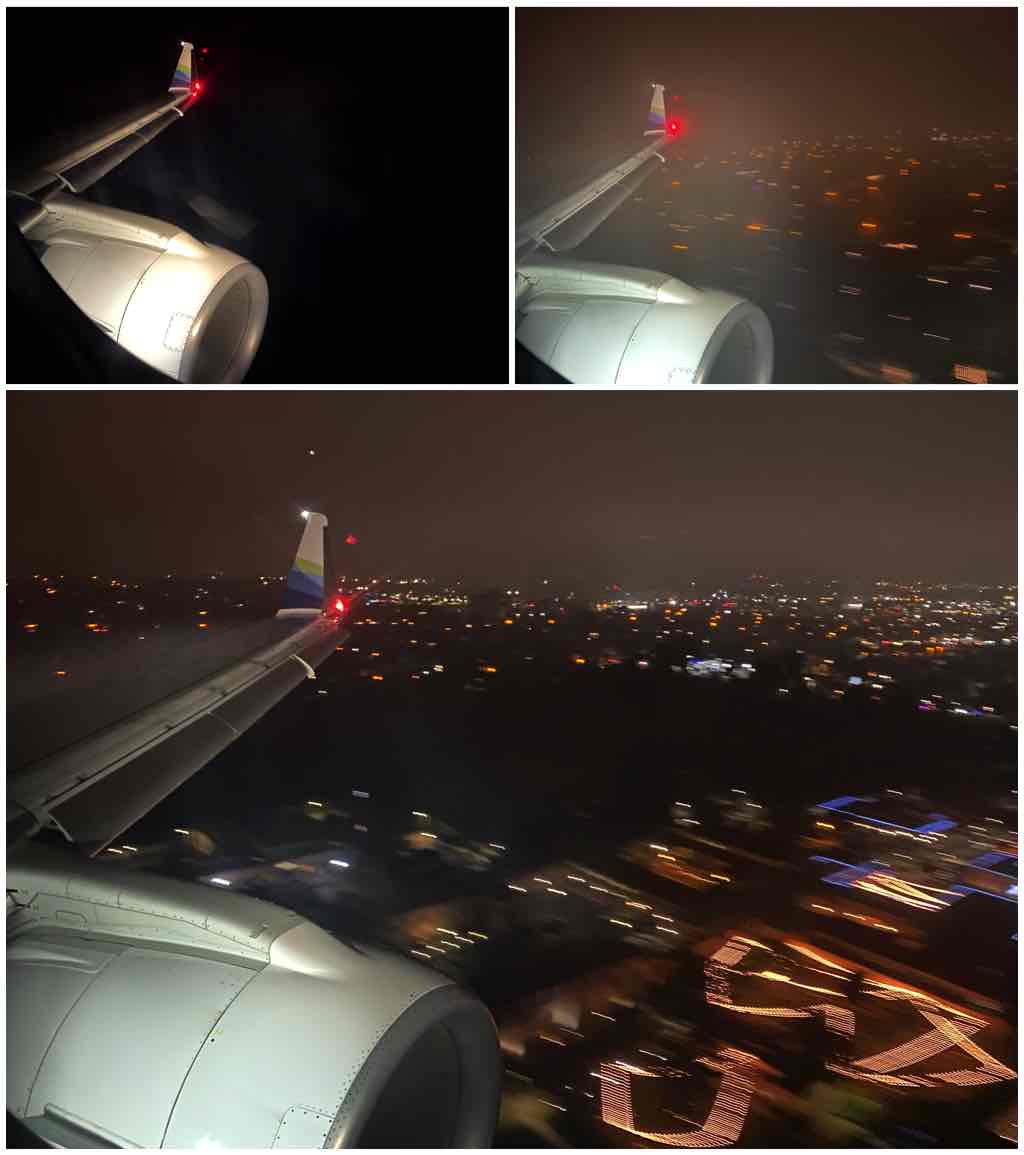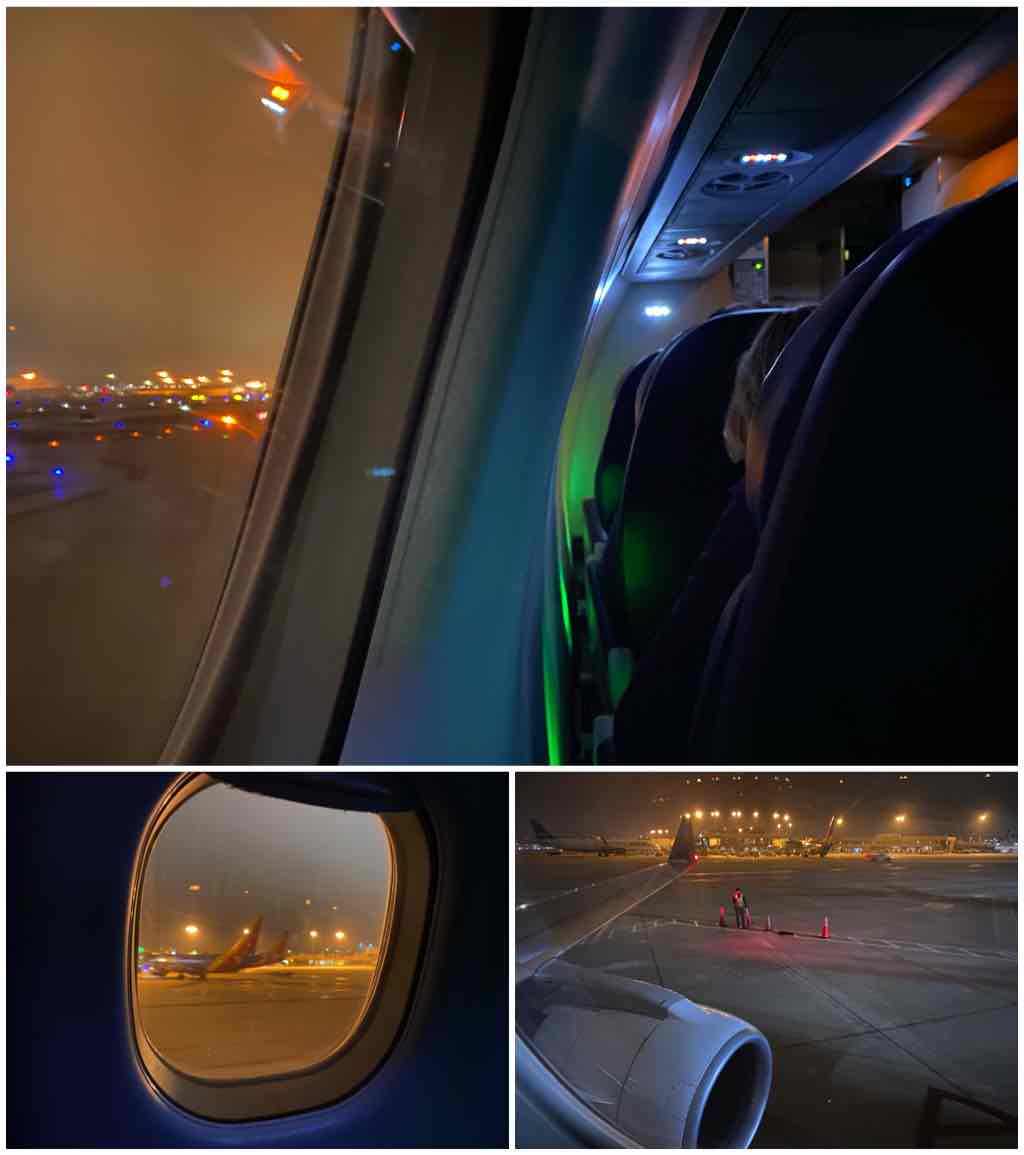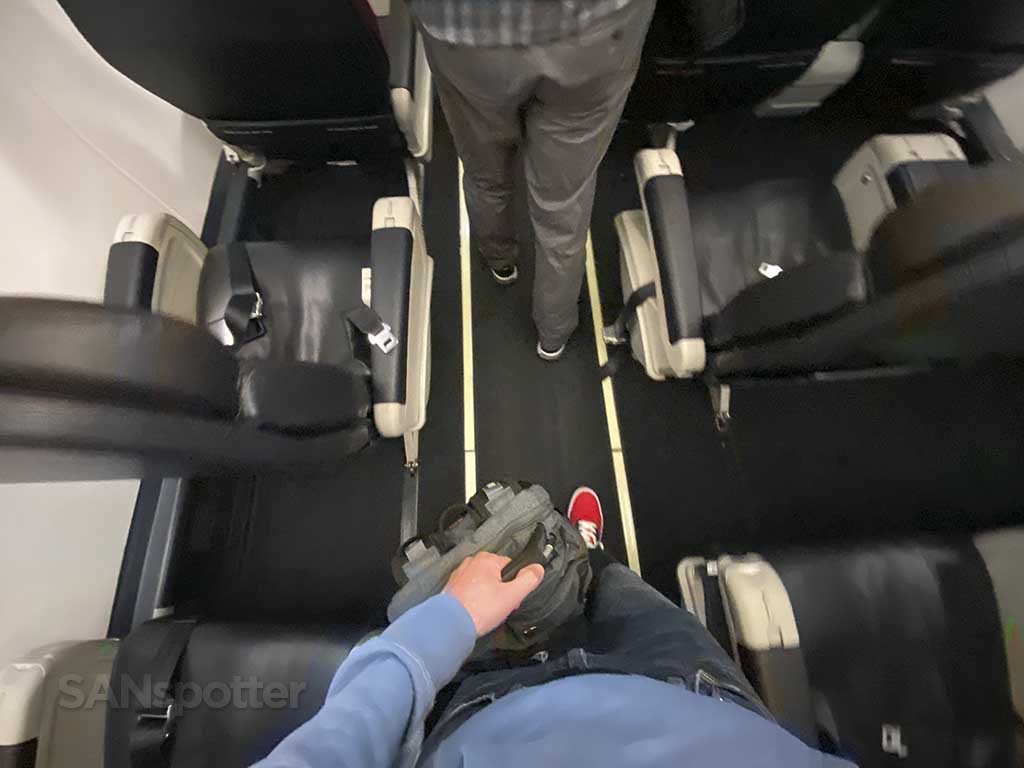 Pros and cons of Alaska Airlines E175 first class
As I've already mentioned, this is essentially the same first class seat (and cabin service) that you would get on a United, American, and Delta Embraer 175. However, Alaska Airlines does put it own little signature spin on things. Some of it is good, some of it is not:
Pros
Although this isn't specific to Alaska Airlines, I need to reiterate that the single seats on the "A" side of the aircraft are some of the best domestic first class seats in the US. If you hate rubbing elbows with complete strangers, these are the seats for you.
You'll get more personalized service from the cabin crew thanks to the fewer number of other first class passengers.
As you might expect, the boarding and deplaning process is extremely fast thanks to the small size of the aircraft.
However, even though the aircraft is so small, this is still a legitimately-sized domestic first class seat. It's very roomy considering the size of the aircraft.
Cons
Even though I've said multiple times that I prefer seat 4A, it's important to know that the row directly behind (row 5) is two seats wide. This means of the person sitting in seat 5B will be able to look over your shoulder and see whatever it is you're doing on your phone (or laptop). Scroll carefully!
As much as they try to make it feel like regular Alaska Airlines first class, it still feels like a "cheap / regional jet" first class experience. There's only so much they can do with slightly smaller seats and limited service.