I've got good news and bad news. Avelo Airlines is a fantastic low cost carrier offering fantastic service at great prices. However, they don't make it easy to fly with them. This in-depth Avelo Airlines review will explain everything…
When it comes right down to it, I quite enjoyed my experience with them flying from Las Vegas, Nevada to Santa Rosa, California.
The legroom was awesome, the snacks were pretty good, and there were only two instances where I muttered profanity to myself to express the frustration I was feeling in regards to what was (and was not) happening at the time. I'd call that a win.
XP128
Las Vegas, NV (LAS) – Santa Rosa, CA (STS)
Thursday, November 4, 2021
Aircraft: 737-8F2
Registration: N803XT
Duration: 1 hour 16 minutes
Seat: 6F (extra legroom seat)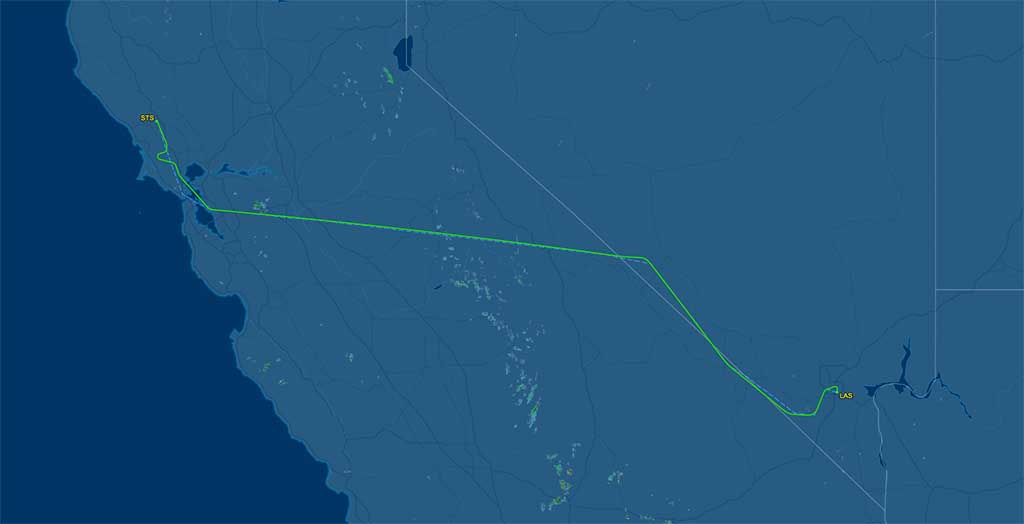 The video
Instead of a regular SANspotter-style airline review, I chose to approach this video from a slightly different angle. Yes, the video I made about this flight does qualify as a full and legitimate Avelo Airlines review. However, I couldn't help but wonder how long this seemingly great little airline is going to last. A large portion of this video was spent trying to answer that question.
As usual, all the music in this video came from the fine folks at Epidemic Sound. The title of the first track was Gramophone Glamour by Dusty Decks, and the second track was Deepfake by Bureaurap. Good stuff, and I highly recommend checking out my Epidemic Sound review if you're in need of high-quality music for your own videos.
A full review of Avelo Airlines flight number 128 from Las Vegas to Santa Rosa
For the record, I actually wanted to fly Avelo Airlines out of Burbank (BUR) instead. It's much closer to San Diego! However, when it came right down to it, it was much easier to catch a Southwest Airlines flight up to Las Vegas and connect from there.
Long story short, the logistics of trying to catch an early morning flight out of Burbank when you're starting in San Diego are more than just a little annoying. I'll just leave it at that and get on with the review.
What terminal does Avelo Airlines use at the Las Vegas airport?
Avelo Airlines uses Terminal 1 at LAS. More specifically, they're in the B concourse. That won't really matter when you're trying to figure out what security checkpoint to go through, since all the concourses and terminals are interconnected past security anyway.
Remember how I told you that I muttered profanity to myself twice during this experience? Well, both of those times were while I was waiting to board the flight. The following pics will explain:
The boarding process for Avelo flight number 128 to Santa Rosa California
More than anything, I was curious to see what the load factor was going to be like on this flight. Not that it would be an indication of how well Avelo Airlines is doing across its entire network of flights, but I was still curious.
My first impressions of the Avelo Airlines 737-800 extra legroom seats
The boarding process was a bit of a mess, but it felt great to finally be on board. Especially once I got a look at the interior of this particular 737-800. It looked fantastic, and not nearly as basic as I thought it was going to be.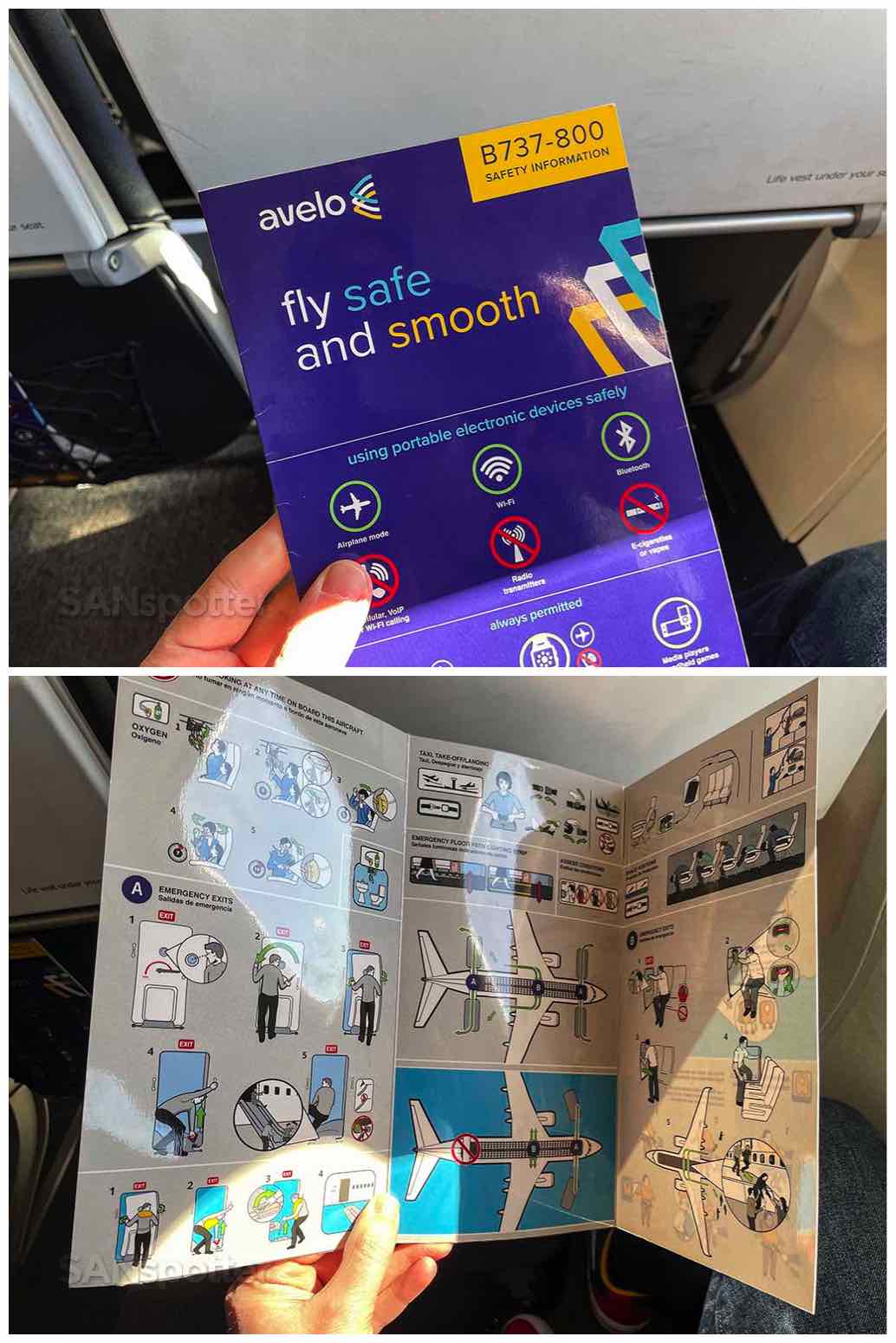 The departure out of Las Vegas
Yes, we were a few minutes late pushing off the gate, but with a row of seats all to myself (and that awesome leg room), I really didn't have much to complain about. Things were looking good and I was very happy to finally be on the way to Santa Rosa.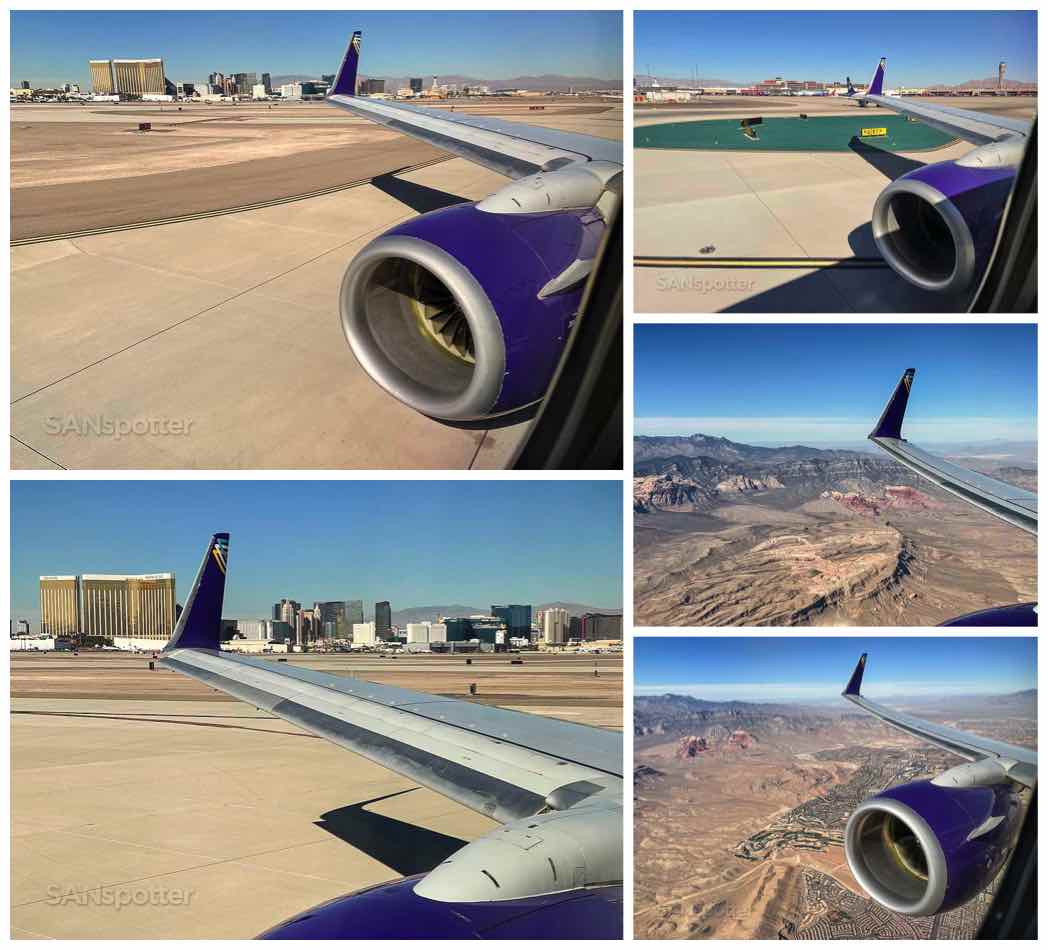 Avelo Airlines food
I wasn't even planning on including a section about food in this Avelo Airlines review. Having paid just $59 for this ticket (which included all taxes and fees), I wasn't I wasn't expecting more than a cup of water. Maybe. I'm happy to report that I underestimated their generosity.
How comfortable are the extra legroom seats on Avelo Airlines?
If there's one thing that a Avelo Airlines is doing right, it's their extra legroom seats. I had so much room to spread out and relax after the snack service, and it almost felt like first class on any domestic US airline.
Heck, it felt better than regional business class on any European airline. Who woulda thunk that Avelo extra legroom seats would be better than TAP Portugal A32o business class?
The descent and arrival into the Sonoma in Airport in Santa Rosa
Being that this was just a short 1 hour flight, there wasn't that much time to stretch out and relax. I chose this segment due to the fact that it was one of the longest I could find in the Avelo network on this particular day.
It was a great flight – and it felt far too short. Anyway, here's a brief rundown on what the arrival was like into the Charles M. Schulz Sonoma County Airport in Santa Rosa California: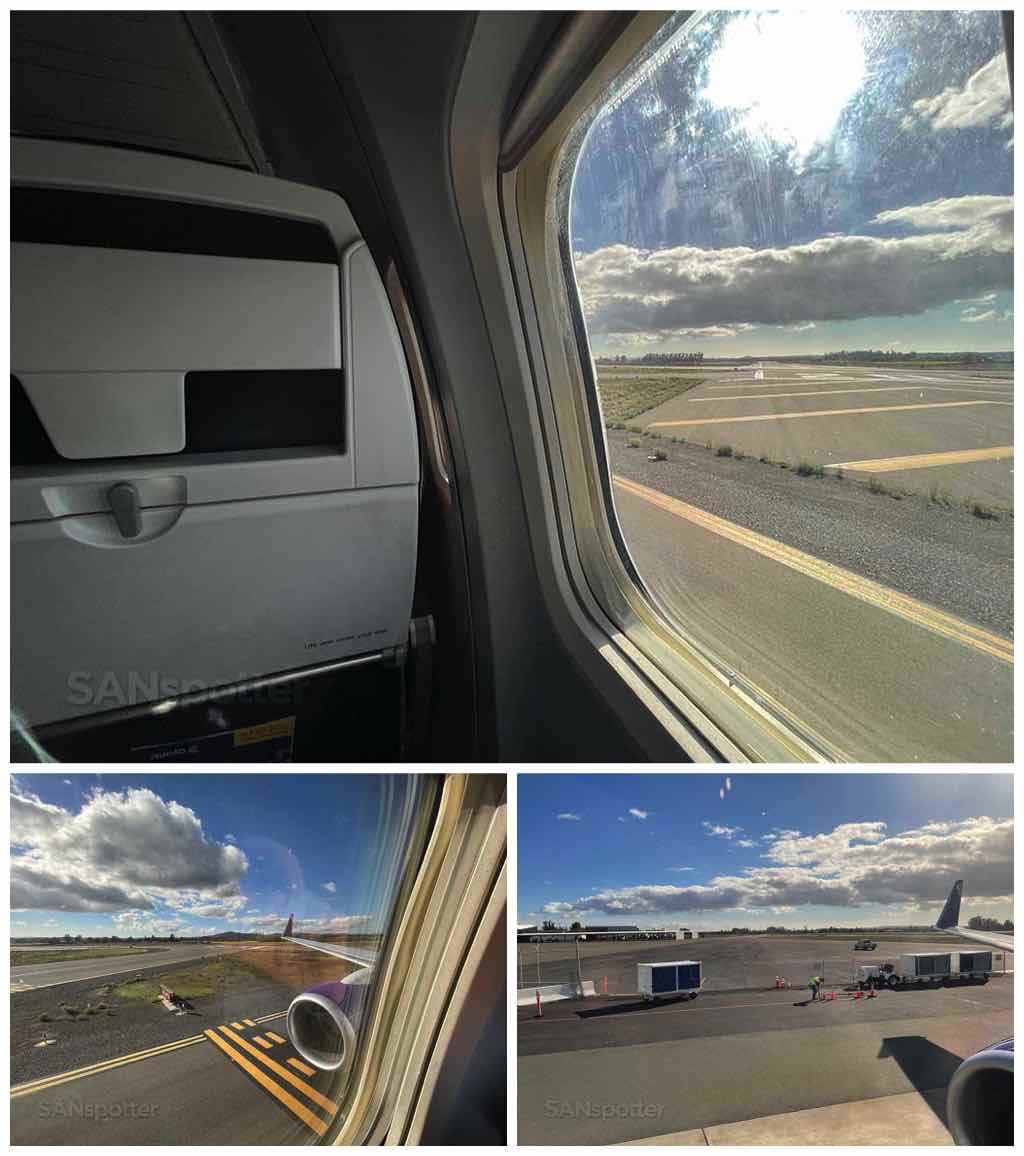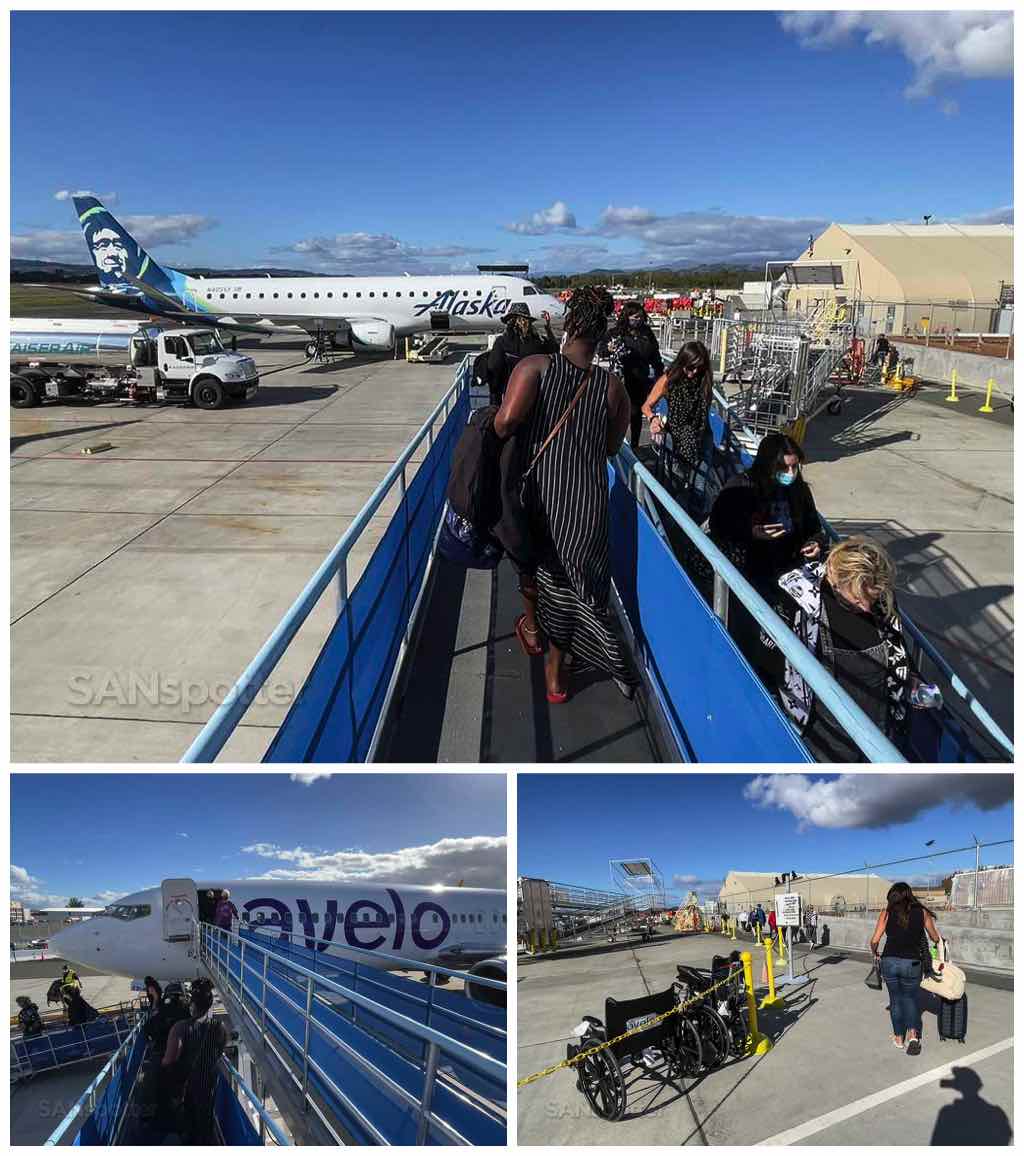 Ok. Just How bad is a Avelo Airlines?
After posting a handful of pics of this flight on my Instagram and Twitter accounts, one of the most common questions I got was based around wondering how bad Avelo Airlines is.
In my opinion, Avelo Airlines is not bad. At all. They are a great little airline, offering really good service at incredibly cheap fares. As a matter of fact, the sort of excitement I felt about this experience reminds me very much of the level of excitement in my recent Breeze Airways review – which was easily one of my most positive reviews in recent times.
Pros and cons of Avelo Airlines
The best way to summarize whether or not Avelo Airlines is good or not is to list out all of the pros and cons. Then, (hopefully) that will help you decide for yourself whether or not they are worth flying.
Pros
I don't know how they do it, but it's really easy to score some insanely cheap fares on Avelo Airlines. How I managed to pay just $59 for my ticket (which included the "extra legroom" upgrade and all taxes and fees) is beyond me.
The extra legroom seat is just as roomy as domestic first class on any other US airline. I can't say that I'm not tempted to add Avelo to my best domestic first class list…
Although the food they serve isn't substantial, it's better than nothing. Spirit Airlines won't even give you a complimentary cup of tap water, so this is a pretty big deal.
Cons
Given the fact that Avelo Airlines is still in its infancy stage, expect a higher amount of delays and other issues as they work to perfect the system.
Their limited flight network can be frustrating if you're on a tight schedule and you really need to be somewhere at a very specific time. In other words, there aren't as many flight options compared to other airlines.