I arrived at Incheon airport about 5 hours before my flight to Beijing, with plans of spending the majority of the afternoon in the the Asiana / Star Alliance business class lounge. It wasn't until I was standing in line waiting to check in to the flight when I realized that I may have arrived too early. I've never been able to check into a flight more than four hours early (at the airport at least), and I was holding my head in shame at my very rookie-like miscalculation.
However, much to my surprise, the Air China agent checked me in without batting an eye. She did end up printing about 10 boarding passes before she ended up with the final versions though – print, rip up and throw away, print, rip up and throw away, print, rip up and throw away…I had no idea what she was doing.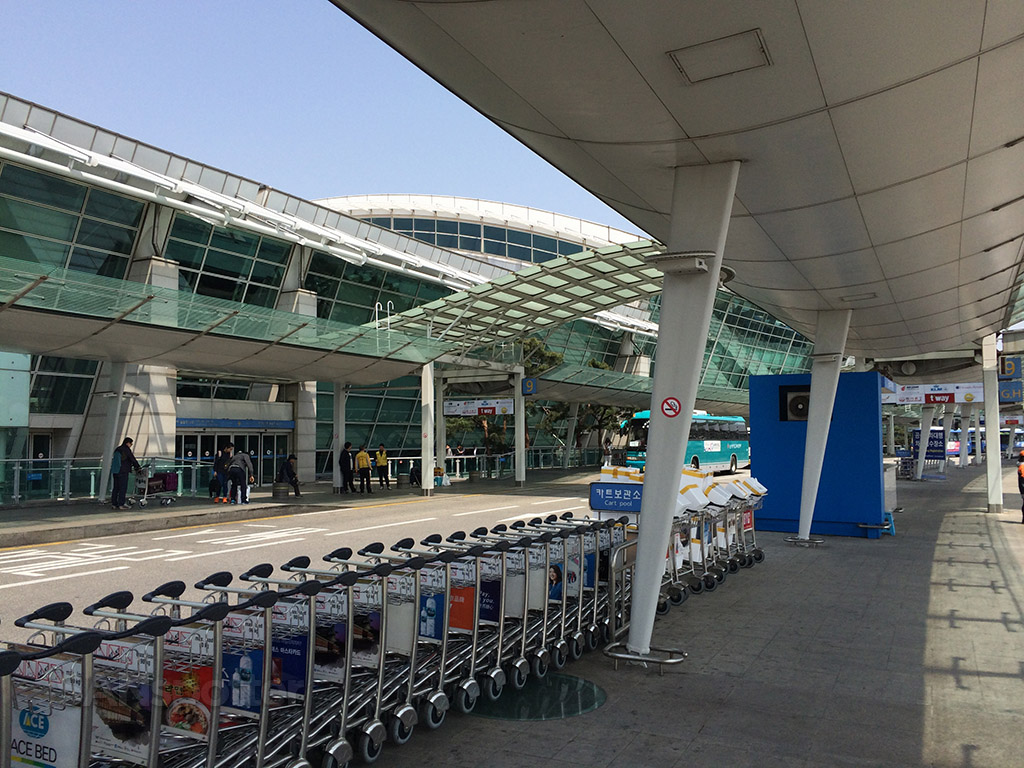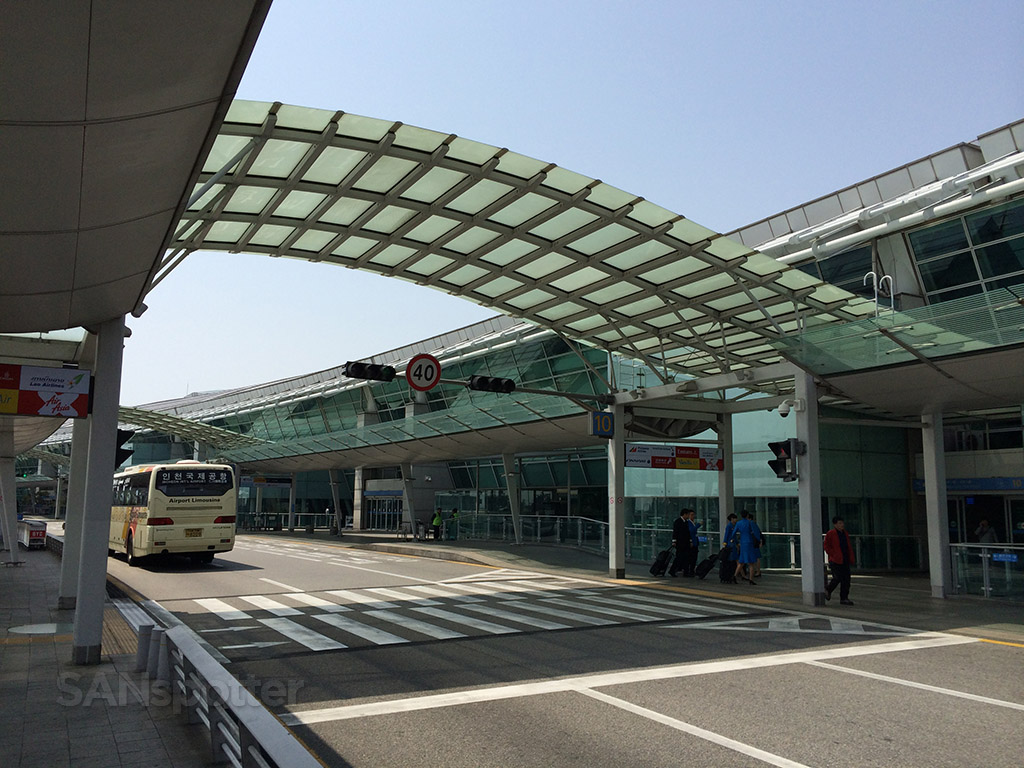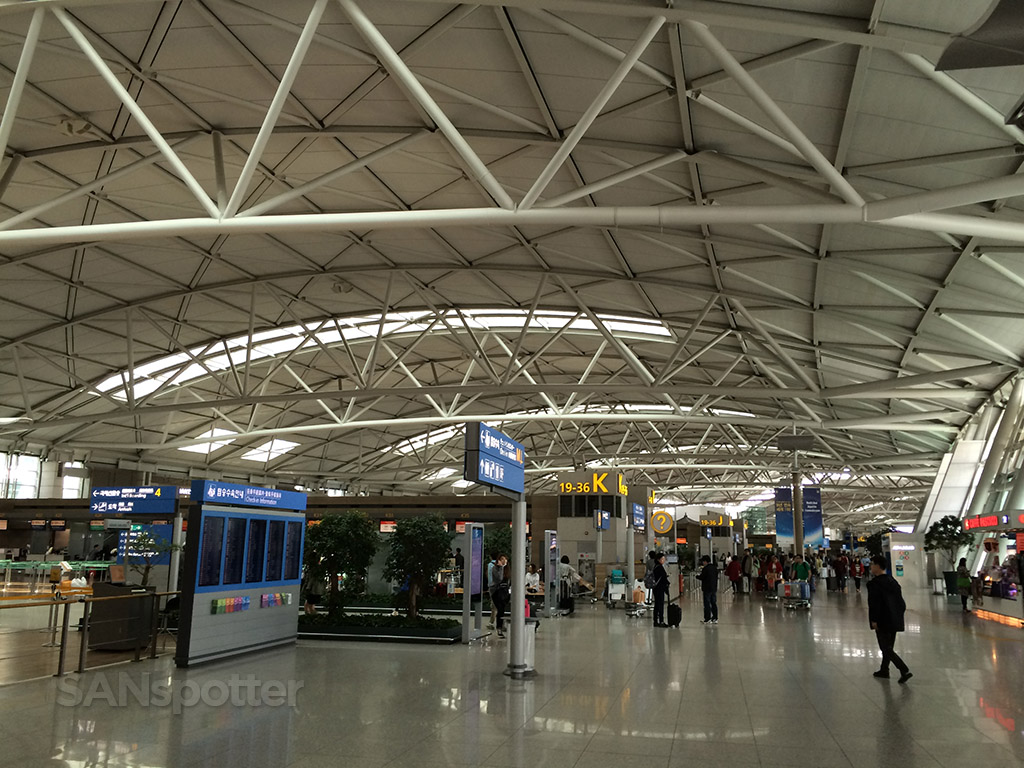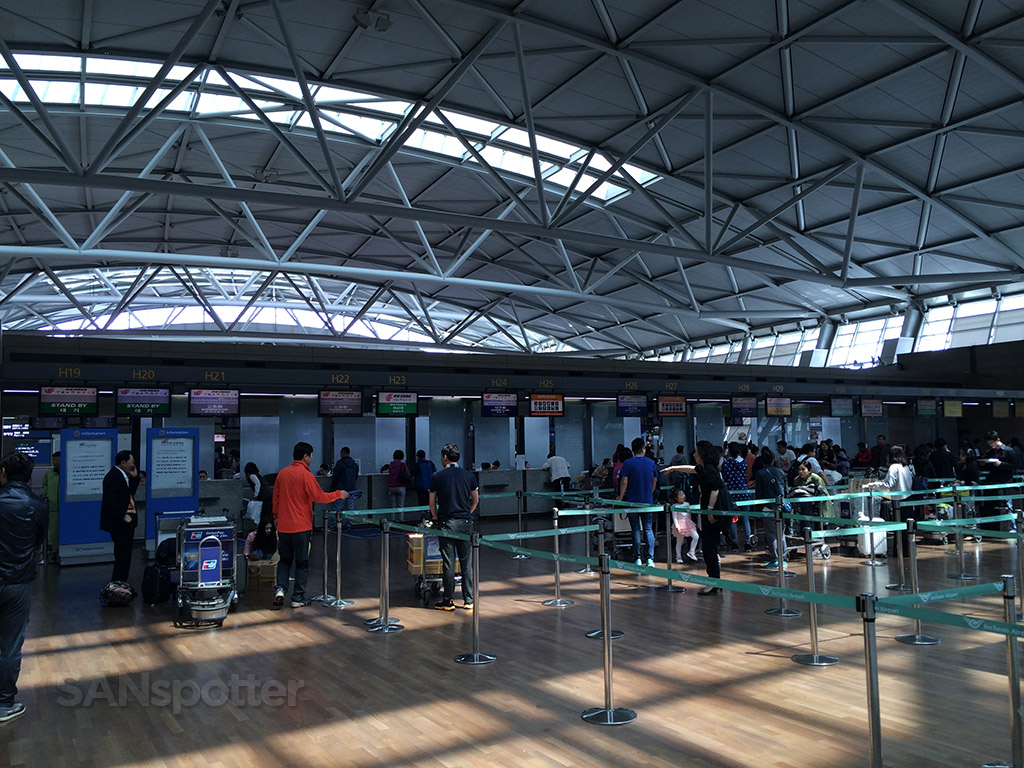 Passport control, the security checkpoint, and customs took no more than 10 minutes to get through, and I quickly set off to find the Asiana lounge. Once inside, I was informed two things by the agent: First, There is another lounge closer to my gate in the other terminal – that is the one I should use. And second, the lounge is for Star Alliance Gold members only (of which I am not). Bummer. There goes my lounge plans!
Being the true aviation geek that I am, none of that dampened my spirits too badly. I had my camera with me and it was a beautiful sunny day in Seoul, so I was just as happy to wander the terminals taking pictures all afternoon.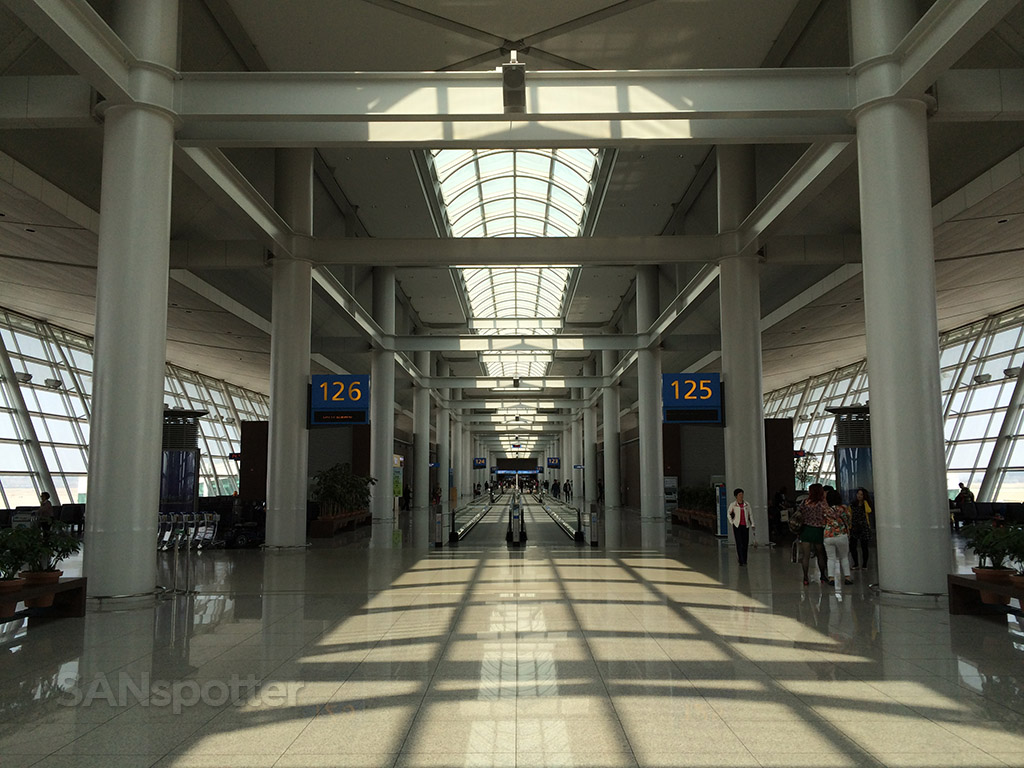 I made my way to the gate approximately 15 minutes before boarding was to begin, and was thrilled to death when I saw this: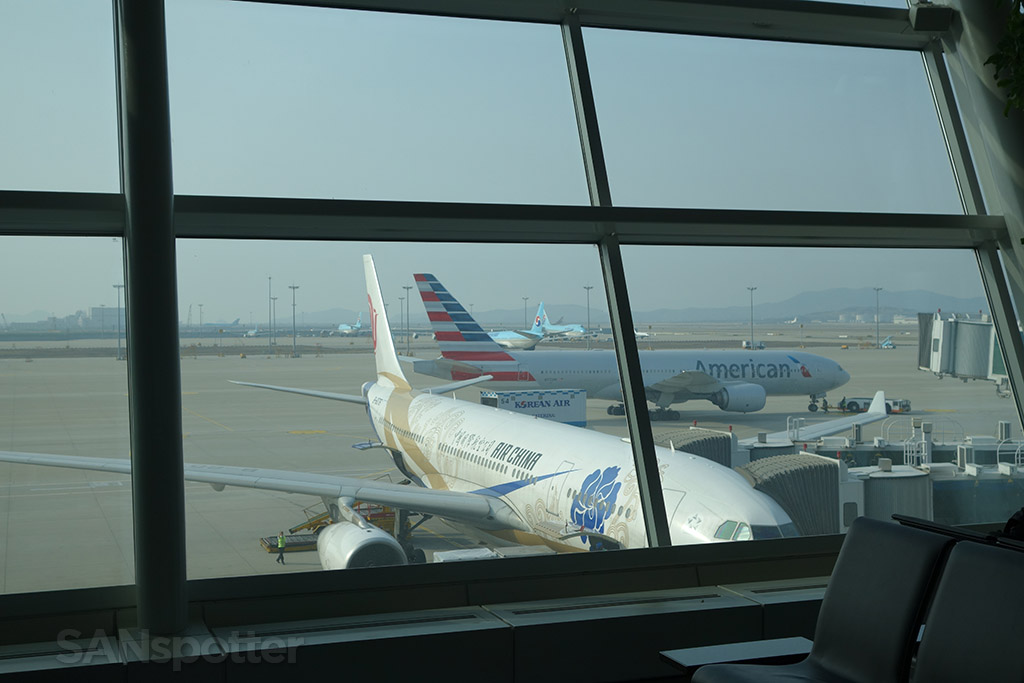 That's my Air China A332 to Beijing, wearing the Purple Chen livery! Cool. It's not very often I'm lucky enough to fly on special livery planes, so the aviation geek in me got a kick out of this.
CA126
Seoul / Incheon (ICN) – Beijing (PEK)
Sunday, April 20 2014
Aircraft: Airbus A330-200
Seat: 11A (business)
Boarding was called right on time, with one line designated for business class and one for economy. Even though there were a handful of other people ahead of me in the business class line, I was the first passenger to arrive in that cabin. Who knows where those other folks went?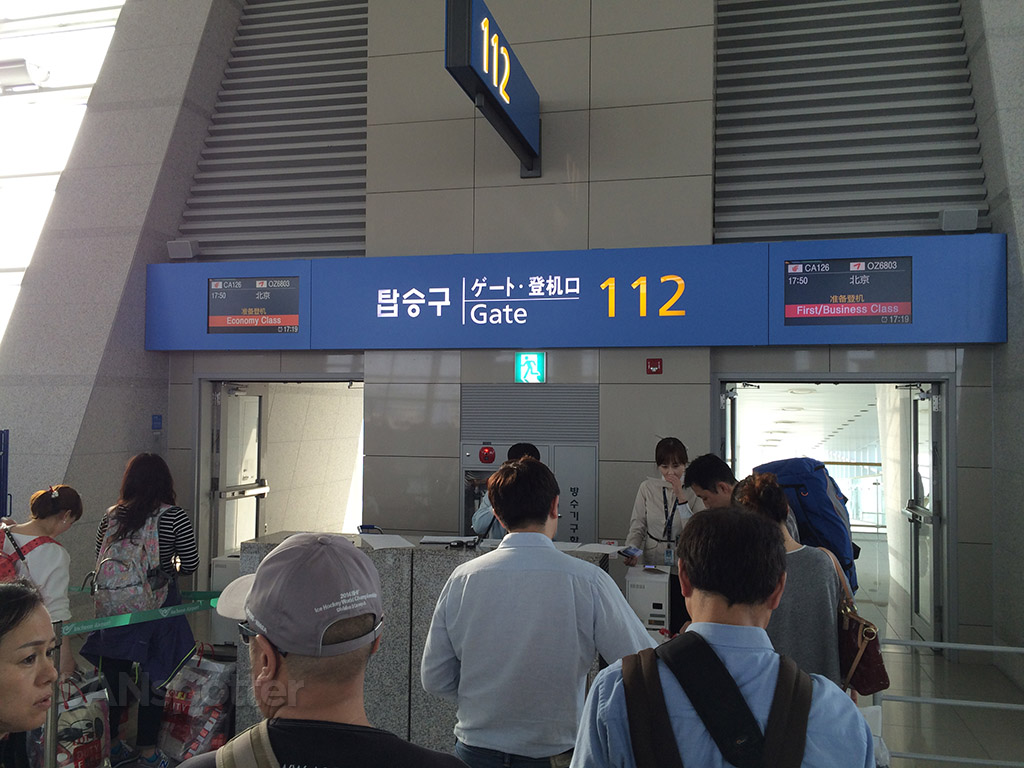 I didn't even get to my seat before the one of the flight attendants caught up to me with a hot towel. She was more than helpful, helping me stow my backpack in the cubby space on the bulkhead wall, and removing the complimentary slippers from their packaging. So far so good – a very good first impression on my first Air China flight.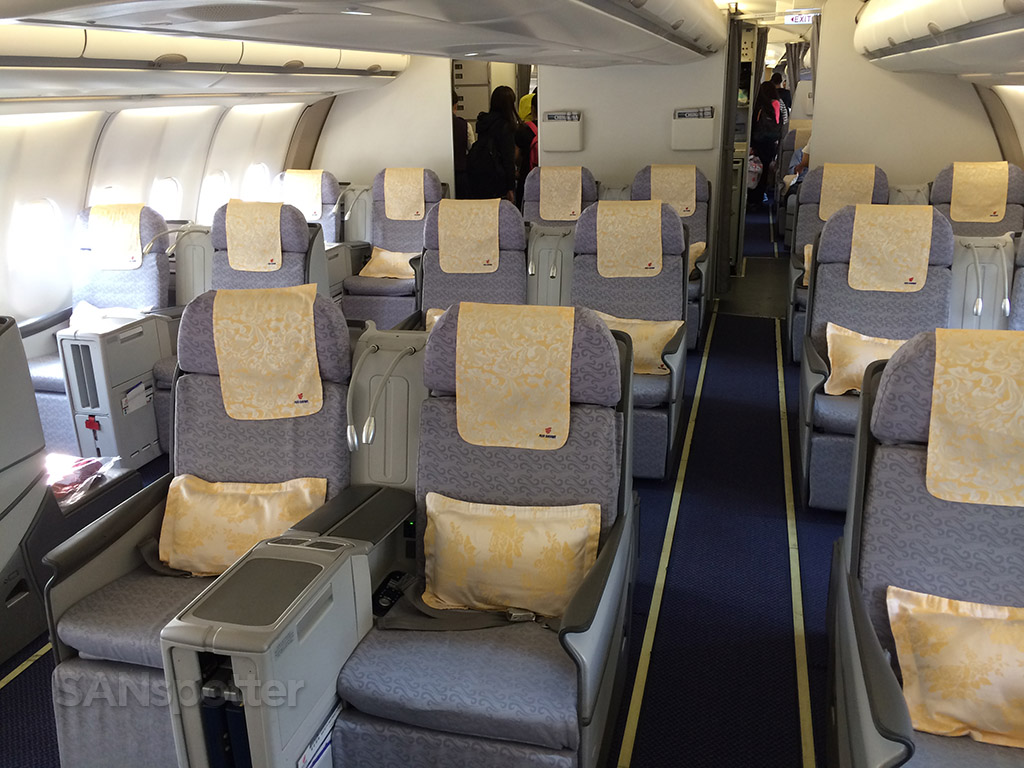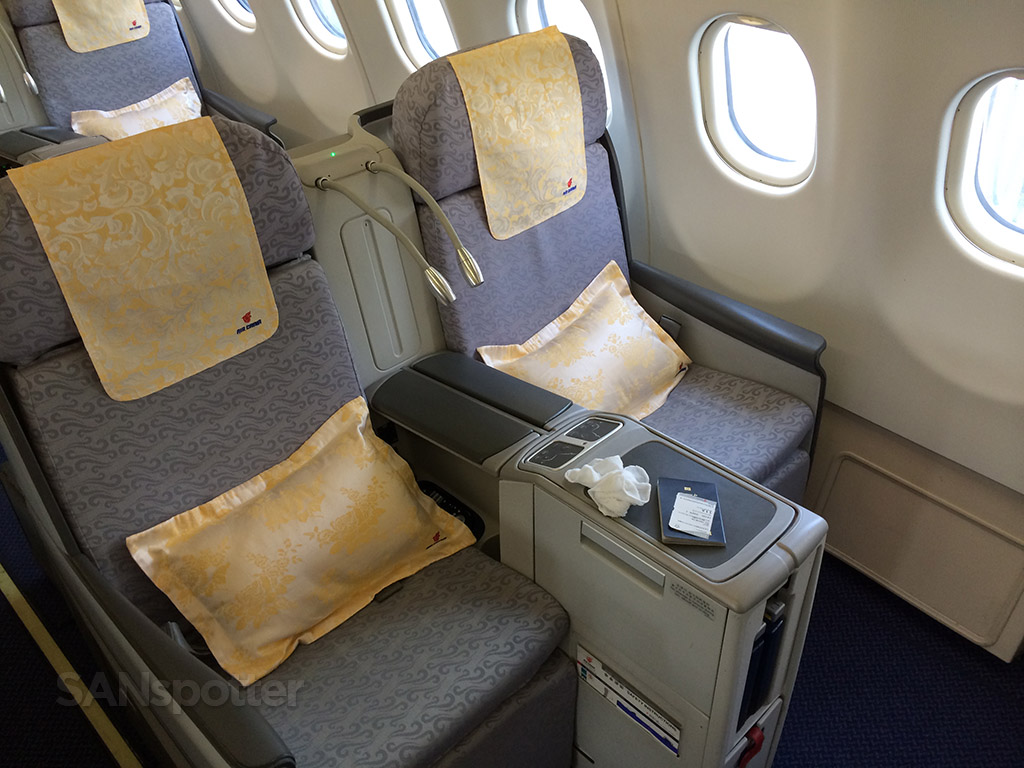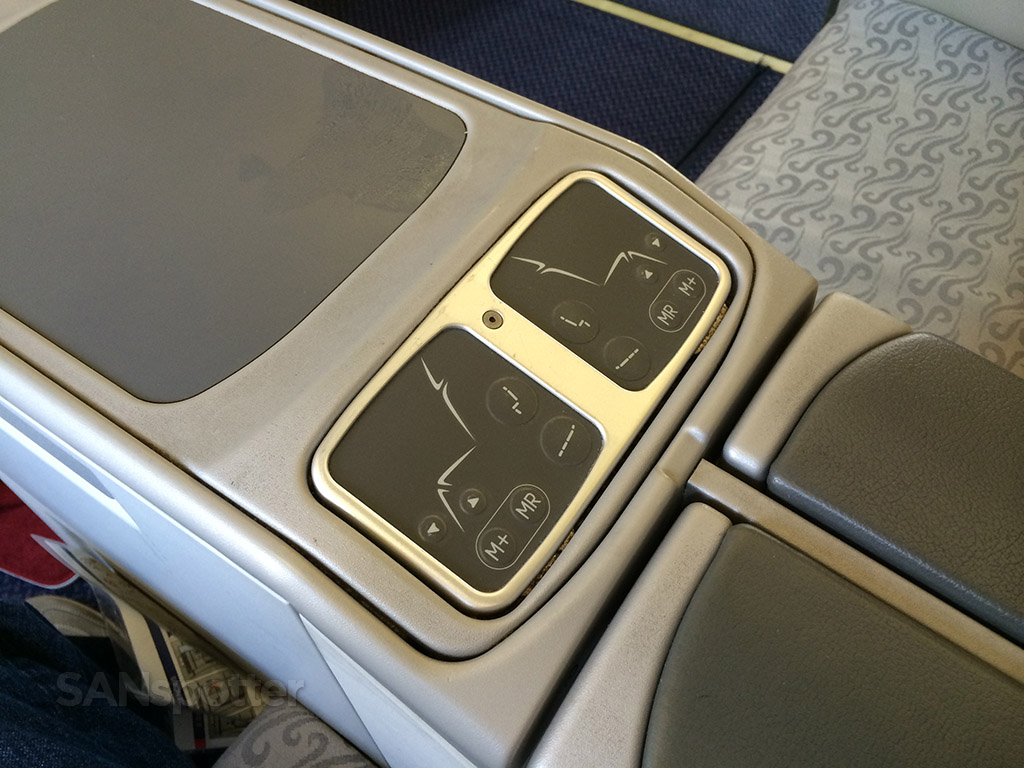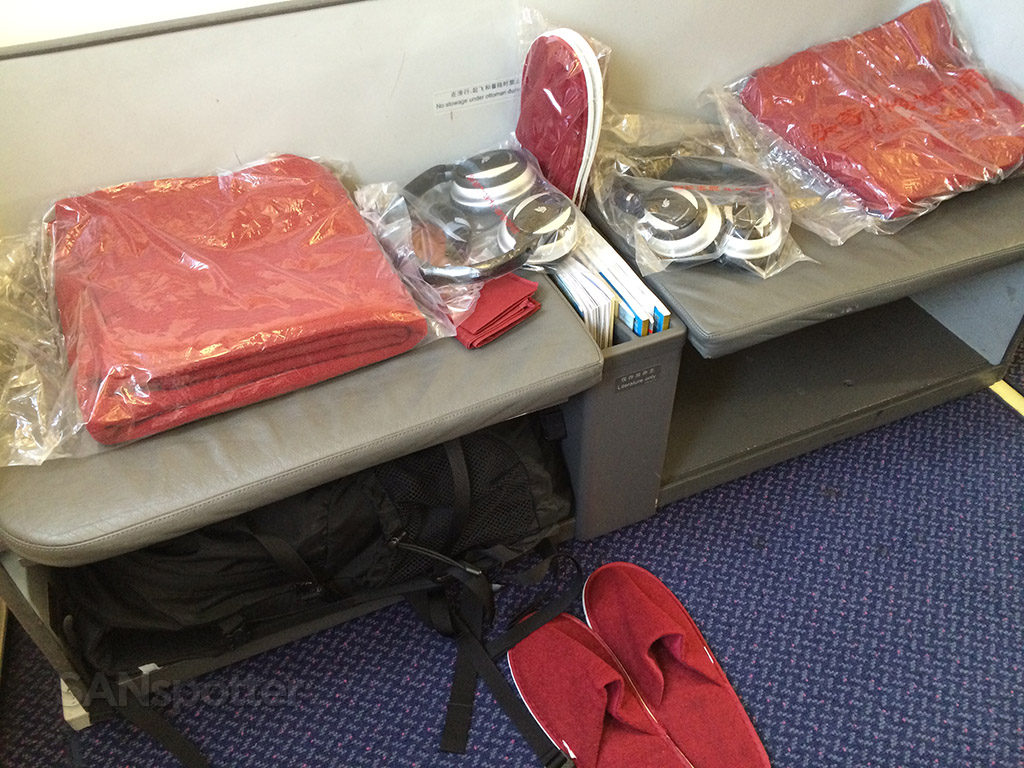 Things started to lose their luster after that once I took the time to notice how dirty and run down the interior of this A330 was: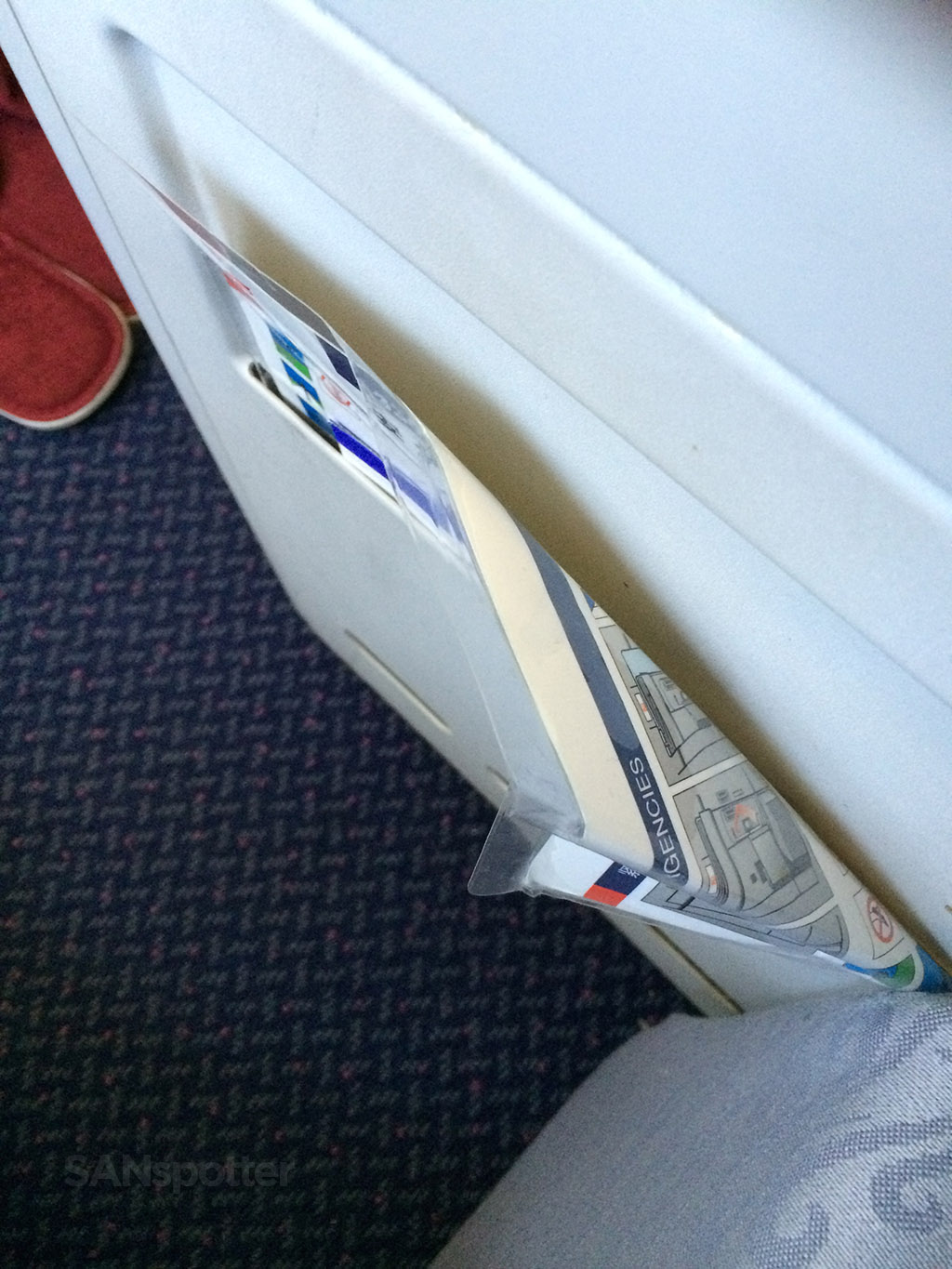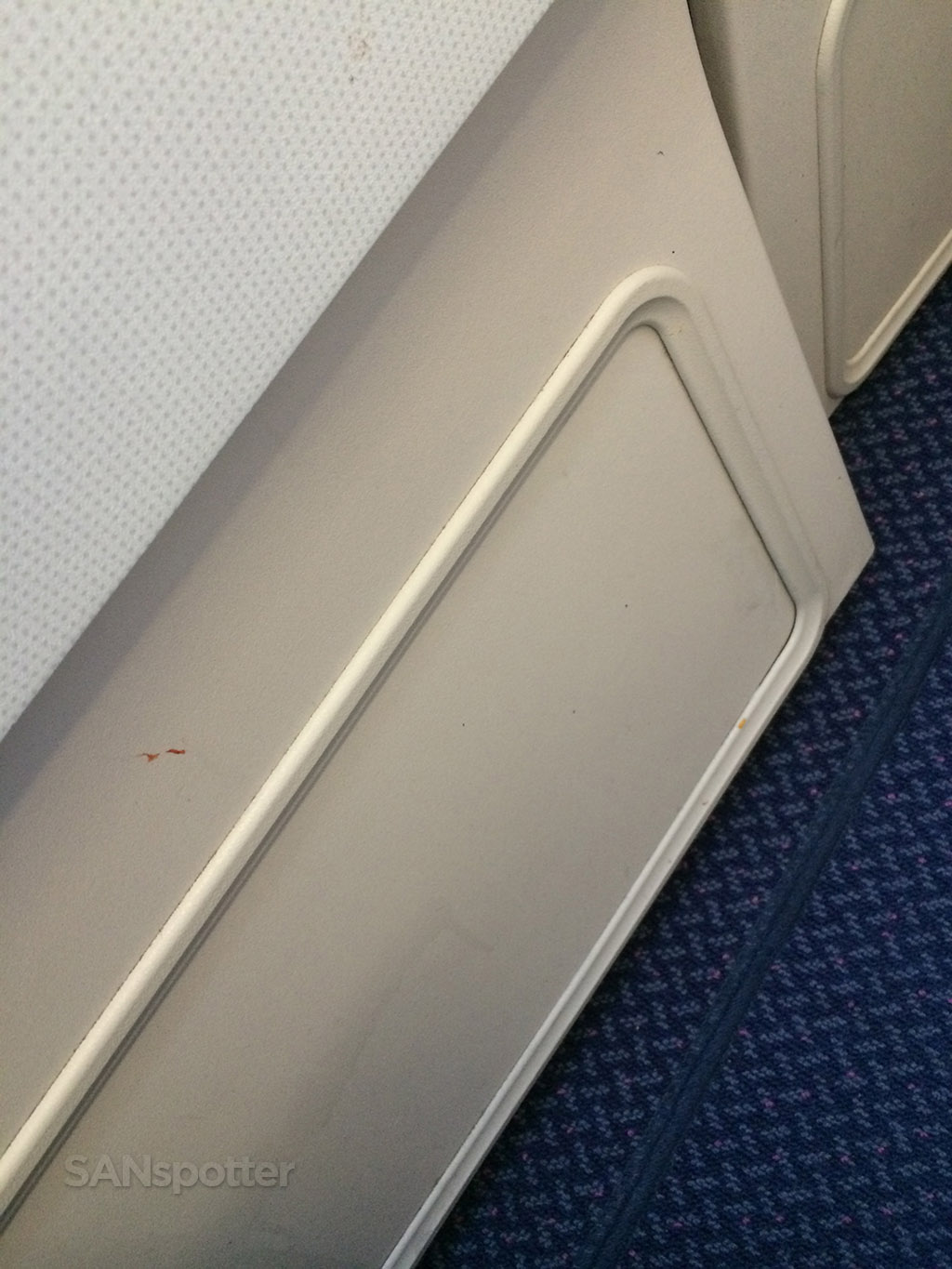 The flight attendants also seemed to lose their friendliness as the cabin filled up and things got busier. The smiles seemed to be forced, and meal orders were taken abruptly. There were no menus distributed on this flight so the FA had to verbally explain what each option was – and she didn't seem so friendly about it. She wasn't rude or anything, but it basically came down to: "We have chicken or fish. Whaddya want?" Not much care was taken here, and it wasn't a language issue. Her English was quite good actually.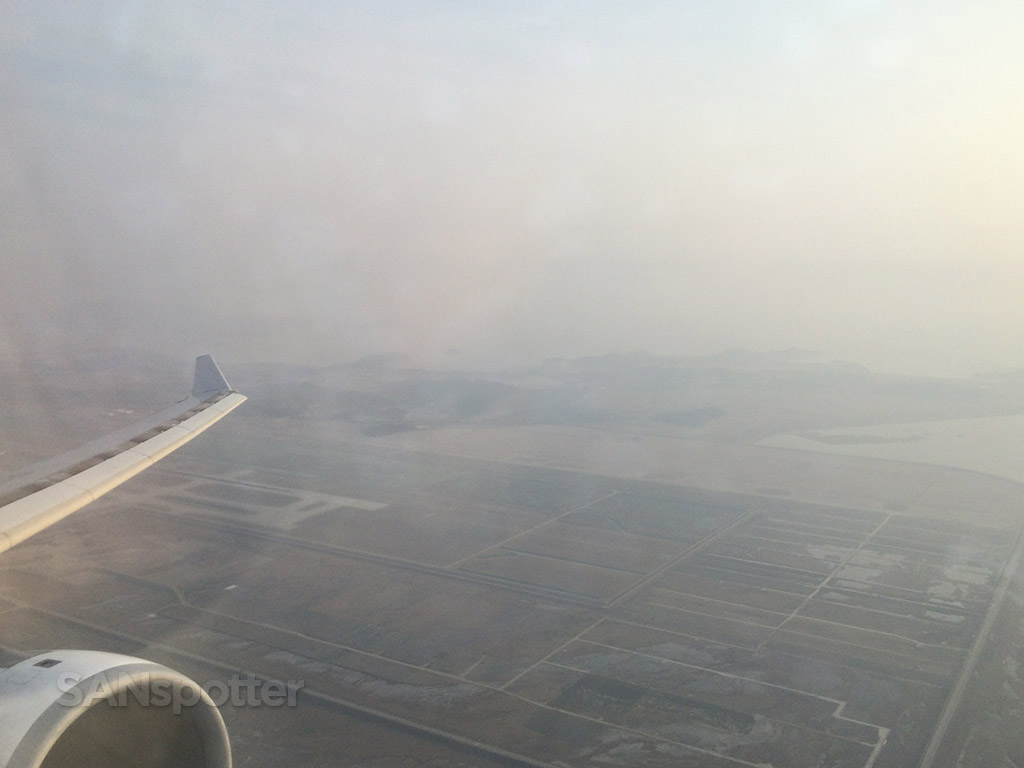 Drink orders were taken shortly after take off, and nuts were served. Cold nuts – not warm.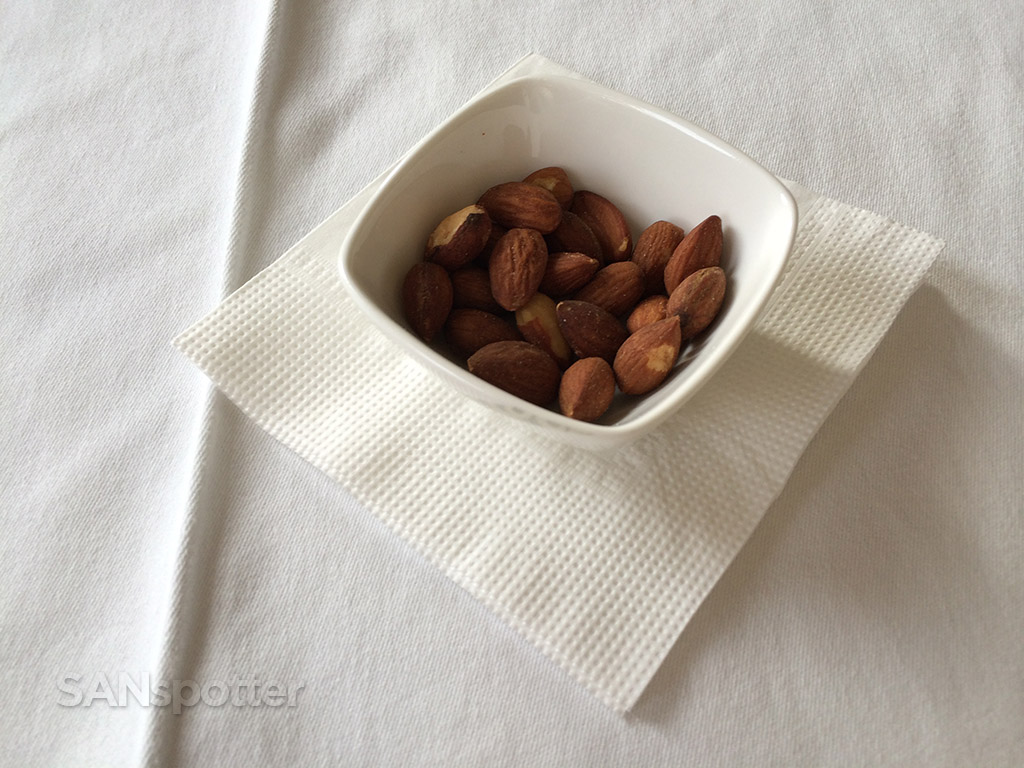 Dinner was served shortly after that, and it was interesting that even though I was in the first seat in the first row, I was not the first to be served. The kitchen galleys were located behind business class, which probably had a lot to do with it – and I'm assuming that there were elite members who probably got priority service. Upon serving the meal to me, the FA simply said "chicken".
The meal in itself was decent. I had the Chinese option (chicken), which came with an assortment of pickles and condiments. During the dinner service, the flight attendants walked around the cabin with a bread basket. They never once asked me if I wanted any, even though I was given an empty plate for bread and a pad of butter on my tray.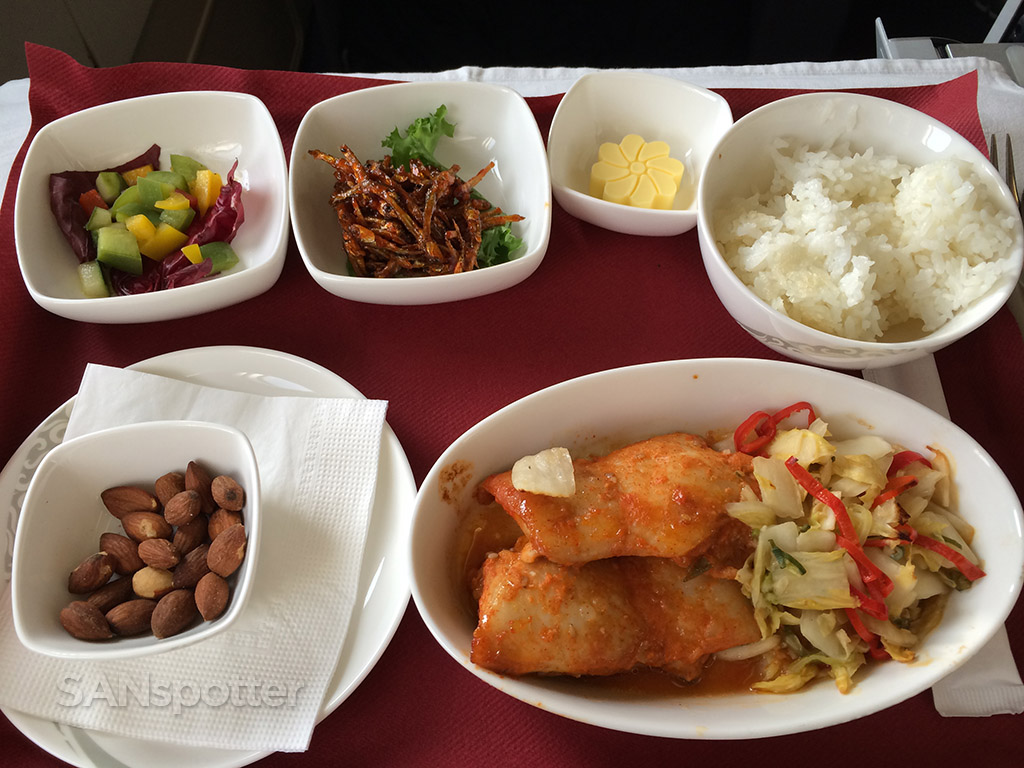 For dessert, fresh fruit and some sort of mouse cake was served. I don't have much of a sweet tooth, but I thought it was actually pretty good.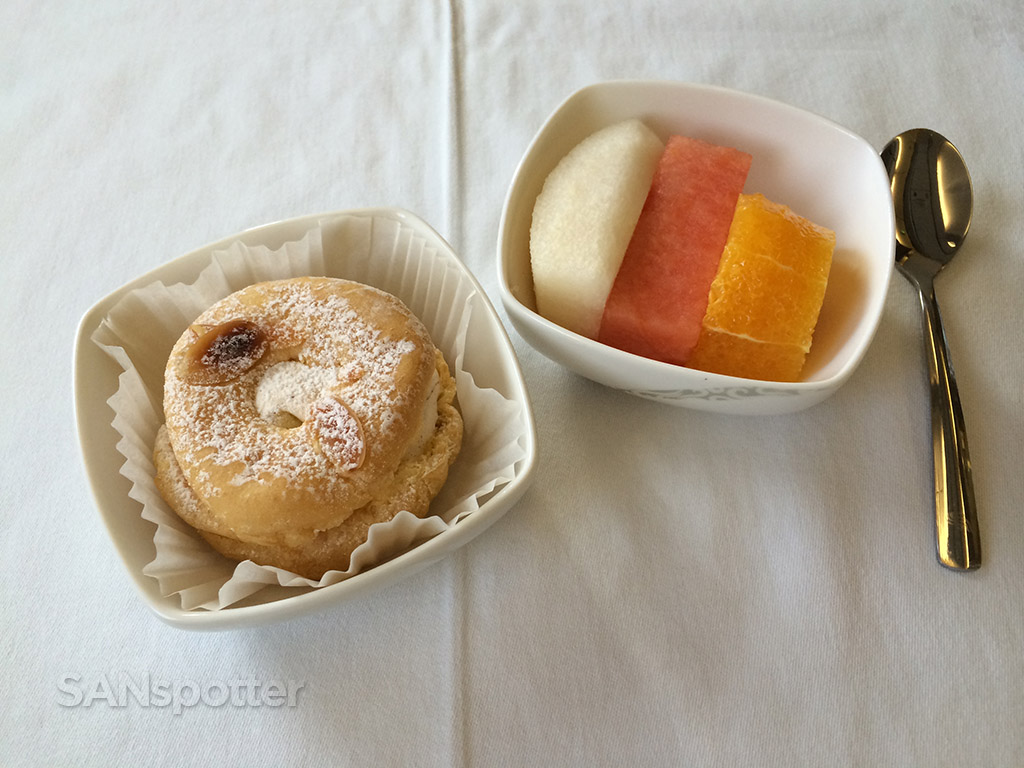 The rest of the flight was spent playing with the seat and looking out the window wishing that it wasn't so filthy. It was a beautiful evening over eastern China, and I could have filled an entire memory card taking pictures of the beautiful hazy sunset. But it was not to be, as I couldn't get one clean pic through all that grime on the outside of the window.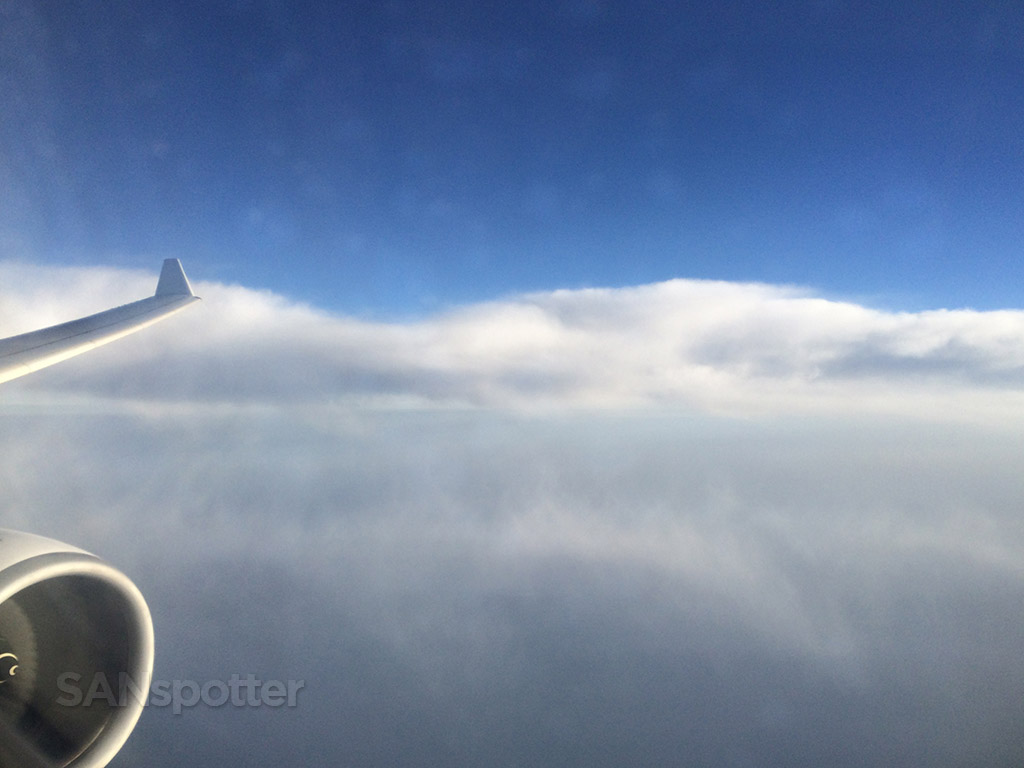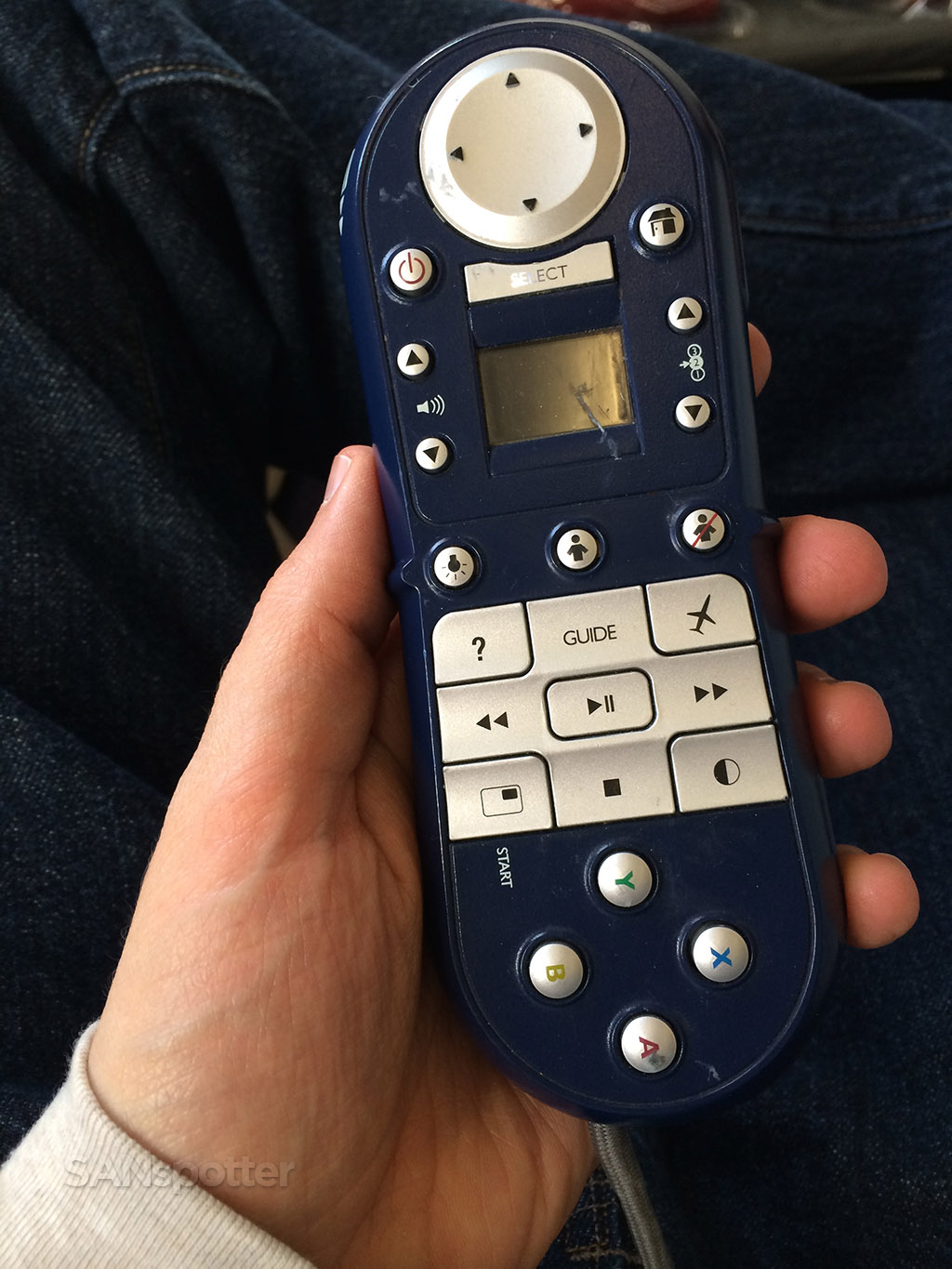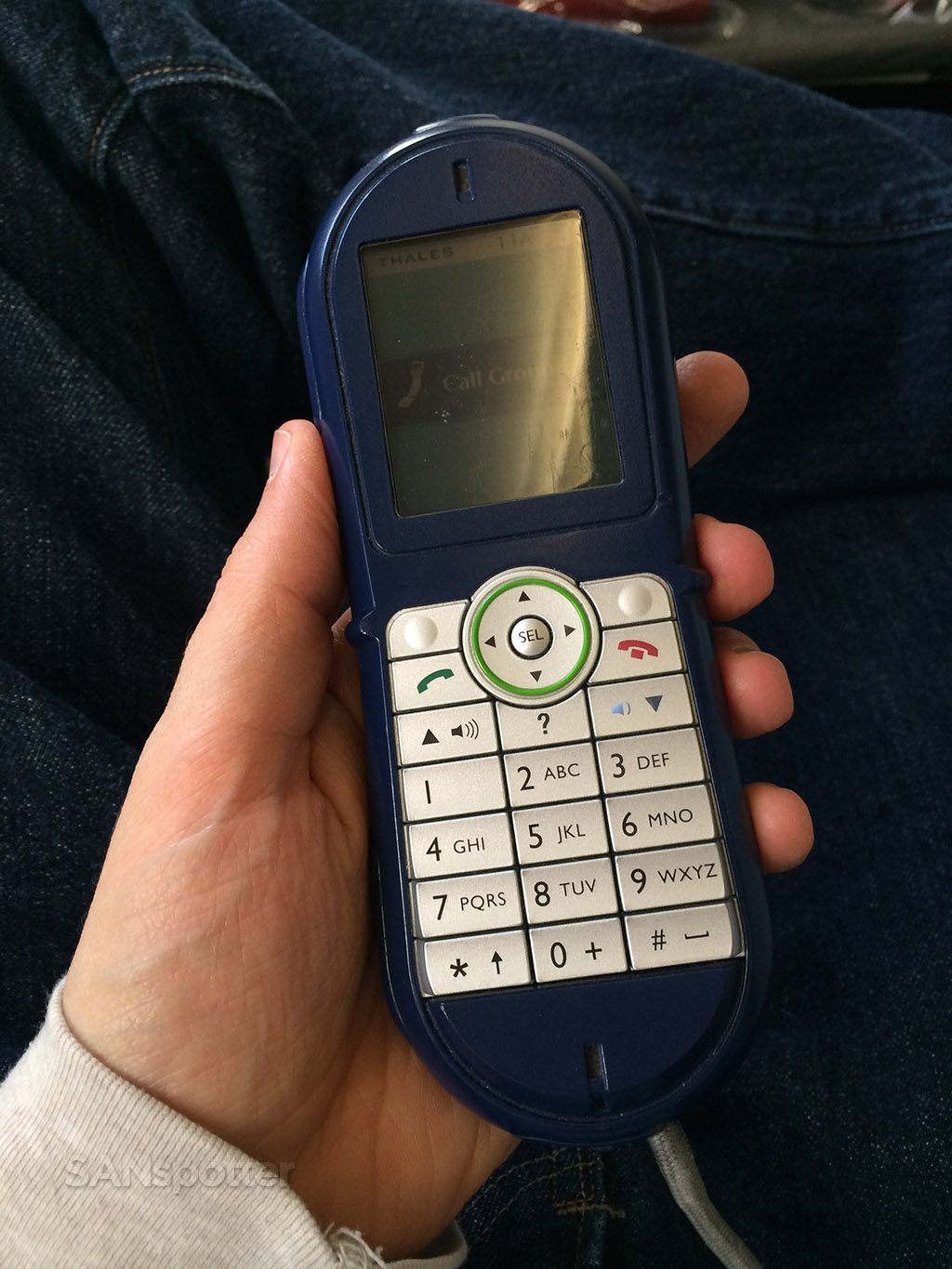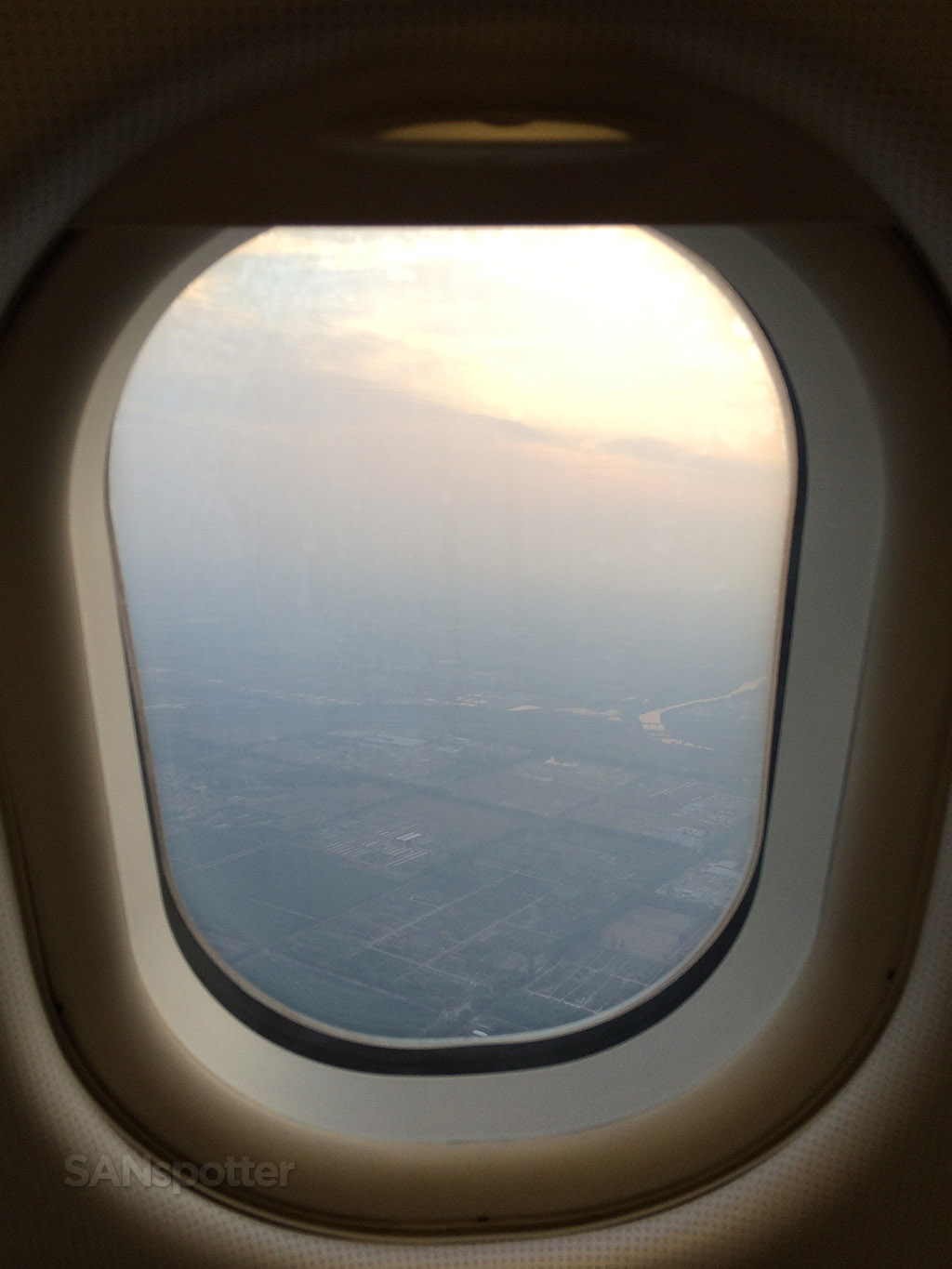 We glided into PEK right on time, and at first I was bummed to realize that we would be parking at a remote stand and then bussed to the terminal. My connection was semi-tight (but not too bad), so I didn't want to waste any time with stuff like that. But then the photographer in me became excited about the opportunity for an outside ramp shot of this beautiful airplane. Woo hoo!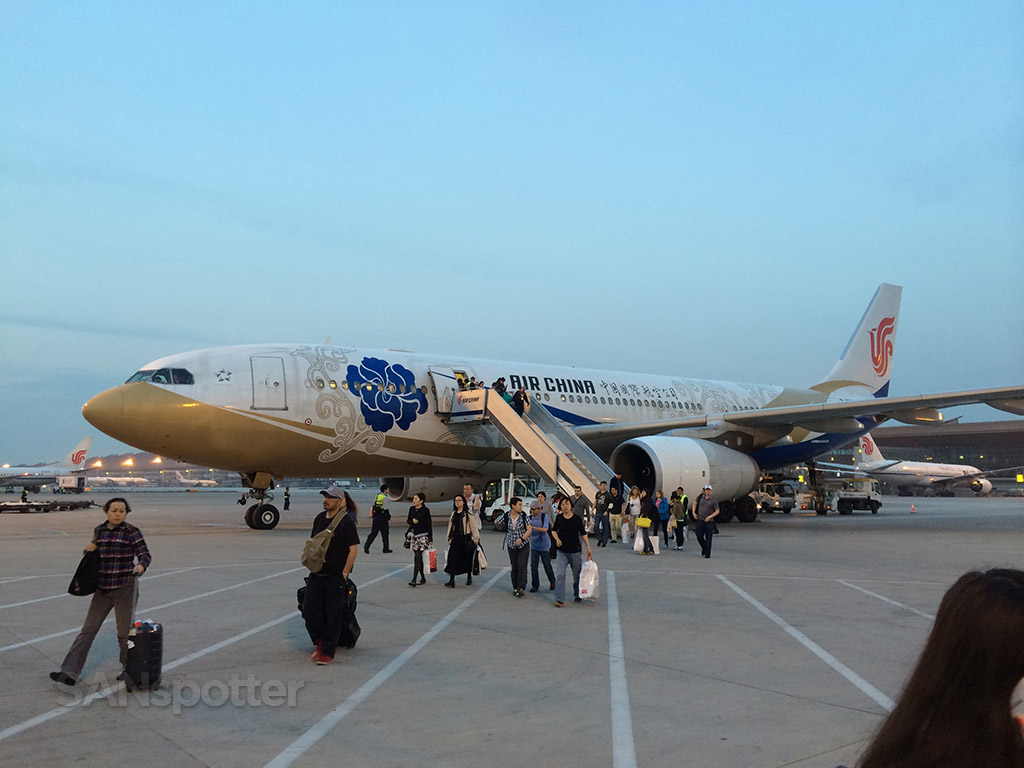 Overall, I was not impressed by the service on this flight. It was on par with (and perhaps below) the quality of service you'd get on a typical domestic US flight, and I was starting to wonder if I had set my expectations too high. That had me worrying about my connecting flight to LAX...