I had an epiphany while sitting in Delta 757-200 Comfort Plus on a flight from Atlanta to Detroit recently.
Y'all know that I've been known to criticize the Delta Comfort Plus product in the past. They talk a big game (promising things like extra legroom, premium snacks, free alcohol, priority boarding, etc), but it never seems to be worth the extra cost on longer flights.
But on shorter flights (ones that Delta tends to use the 757-200 for), it actually starts to make a little sense. Let me explain…
DL2977
Atlanta, GA (ATL) – Detroit, MI (DTW)
Saturday, October 21, 2023
Aircraft: 757-26D
Registration: N823DX
Duration: 1 hour 27 minutes
Seat: 20A (Comfort Plus)

My full review of Delta 757-200 Comfort Plus from Atlanta to Detroit
I know. I was fairly whiny in my recent review of Delta 757-300 Comfort Plus. Yet here I am about to tell you why Comfort Plus on the 757-200 is kinda awesome. What gives?
Arrival at ATL
I arrived from San Diego just shy of 4 hours before the scheduled departure time of this flight to Detroit. A little bit of eating, a lot of walking, and a ton of people watching was how I prepped myself for this 757-200 Comfort Plus experience.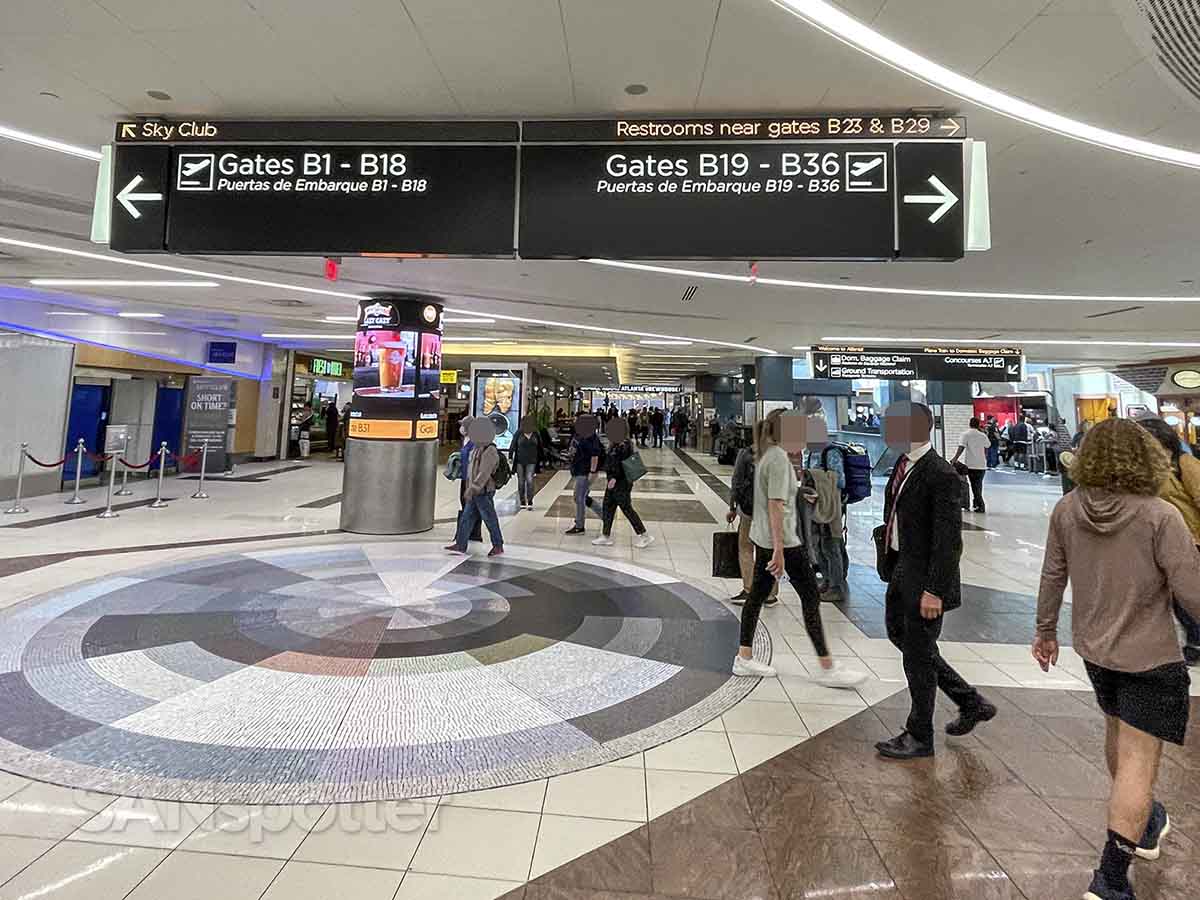 The boarding process for flight number 2977 to Detroit
The 757-200 is a fairly big aircraft with a capacity for 200(ish) passengers. The gate areas in terminal B at ATL can barely hold half that amount.
My natural instinct was to stay back (out of the crowd) while they rolled through the boarding process. First it was passengers needing extra time to board. Then families with small children and active duty military. Then first class. Then Diamond Medallions. Then Comfort Plus. Yay priority boarding!
Seat overview
If you've seen one domestic Delta Comfort Plus seat, you've basically seen them all. The ones here on the 757-200 aren't any different than what you've seen in any of my other Comfort Plus reviews, but that's not a bad thing. It's a good looking (and feature rich) seat with generous legroom IMHO.
The departure out of ATL
You win some, you lose some. On one hand, we actually pushed off the gate a couple minutes early. On the other hand, I was on the wrong side of the aircraft (which resulted in seeing absolutely nothing during the taxi out to runway 26L).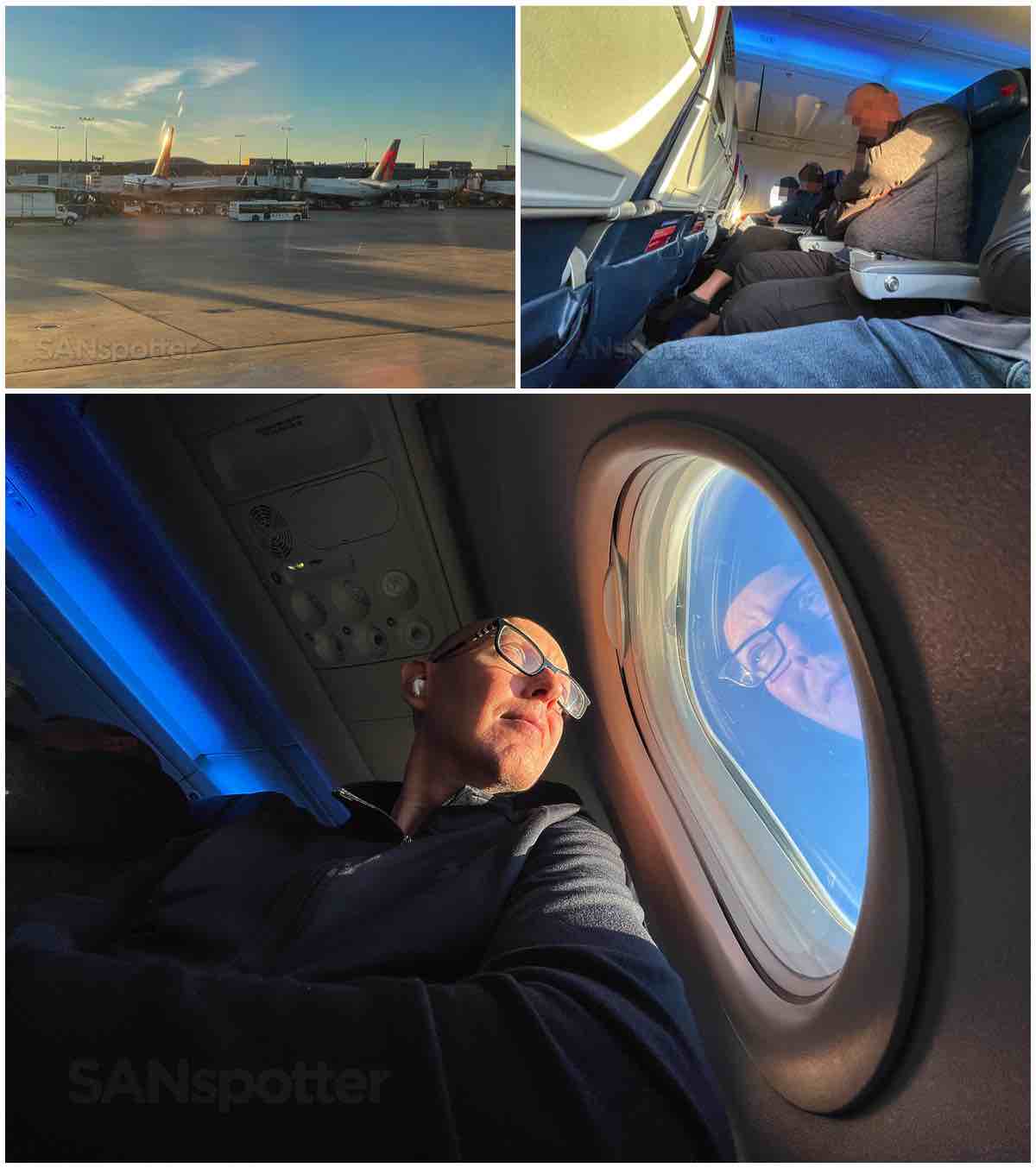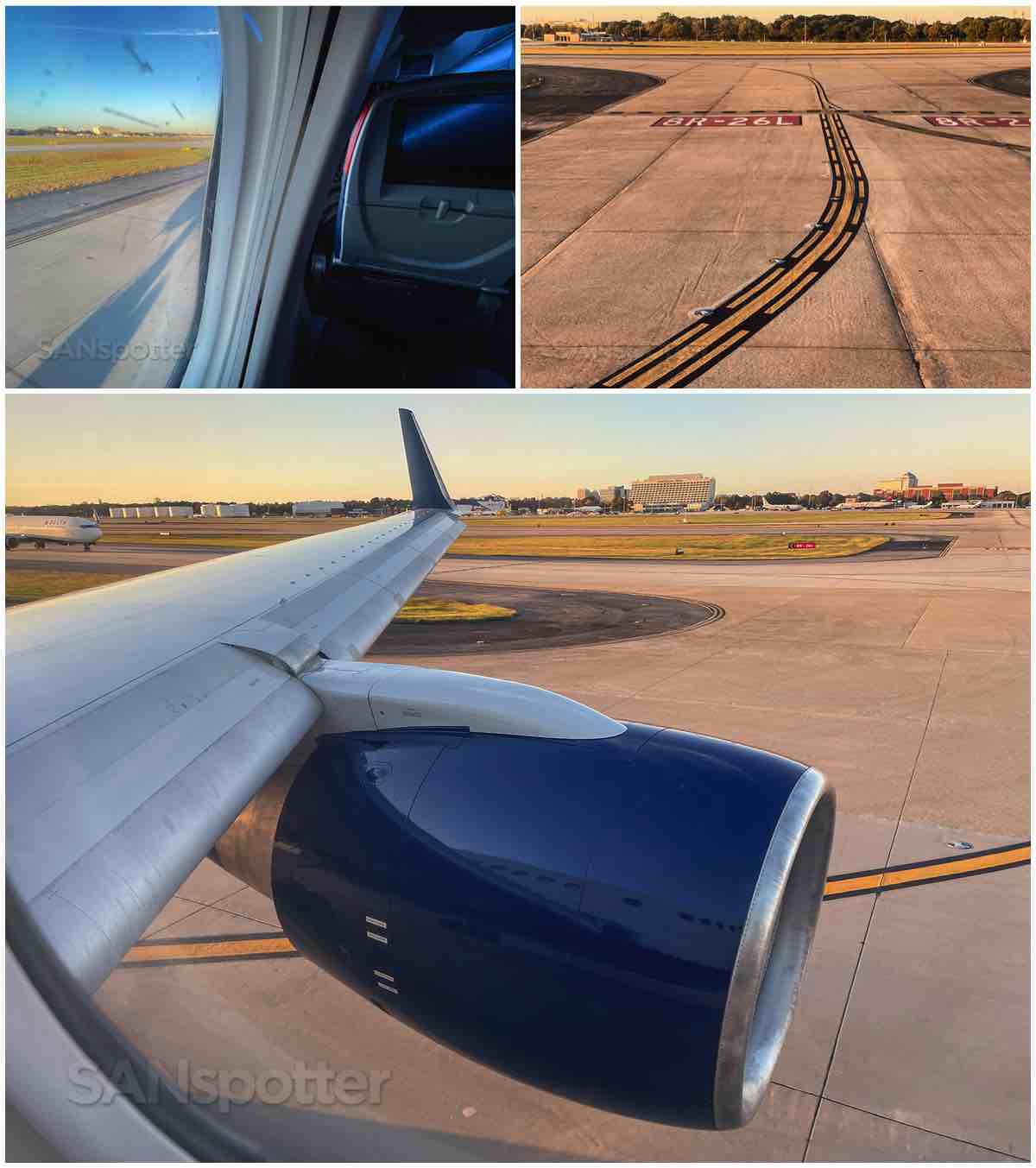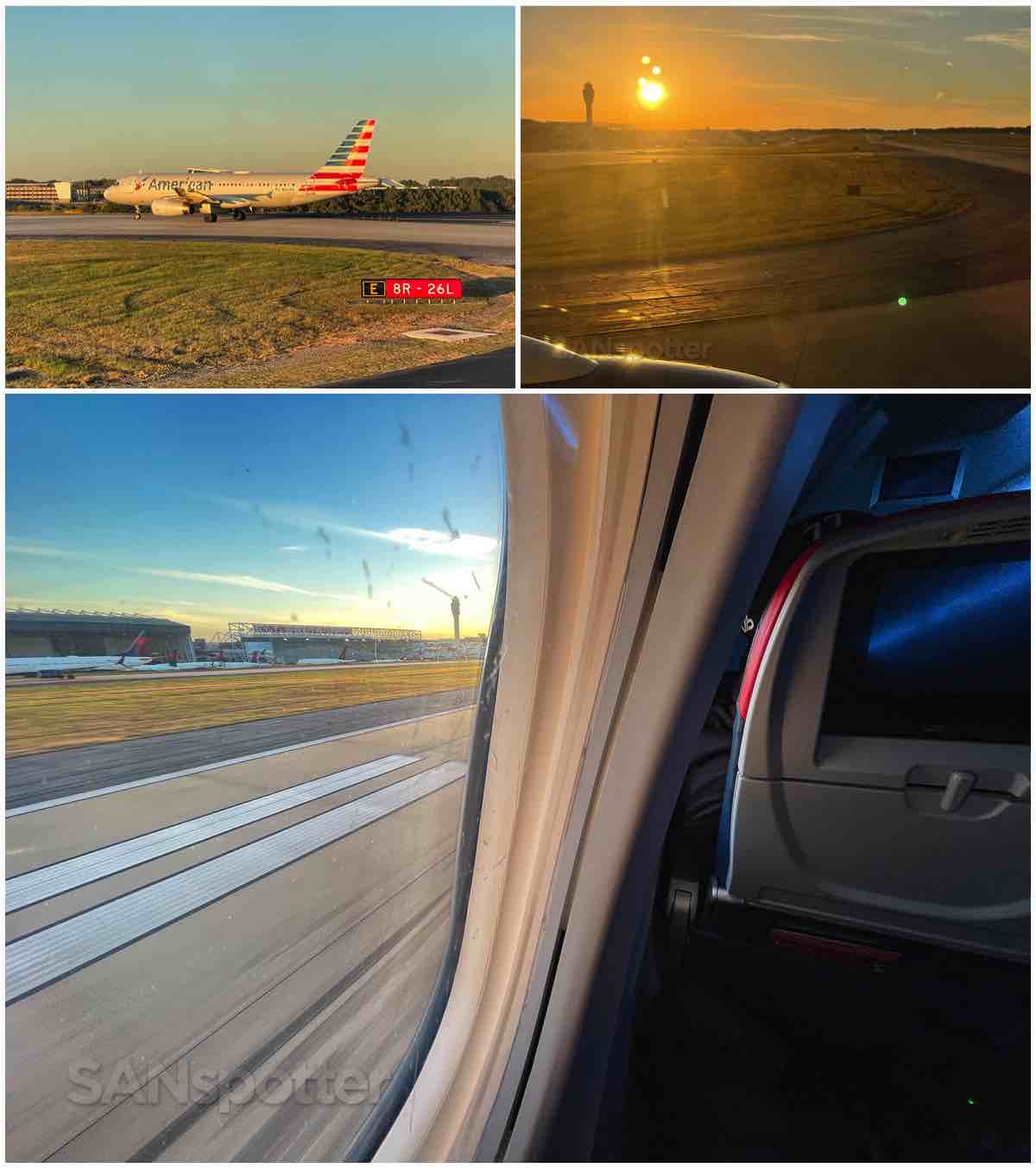 In-flight entertainment
With the coming of free Wi-Fi, in-flight entertainment is going to be getting even better than it already is here on the Delta 757-200. These aircraft already feature the always awesome Delta Studio video entertainment product, with video screens at every seat. FYI, the video screens here in Comfort Plus are the exact same size as the ones up in first class.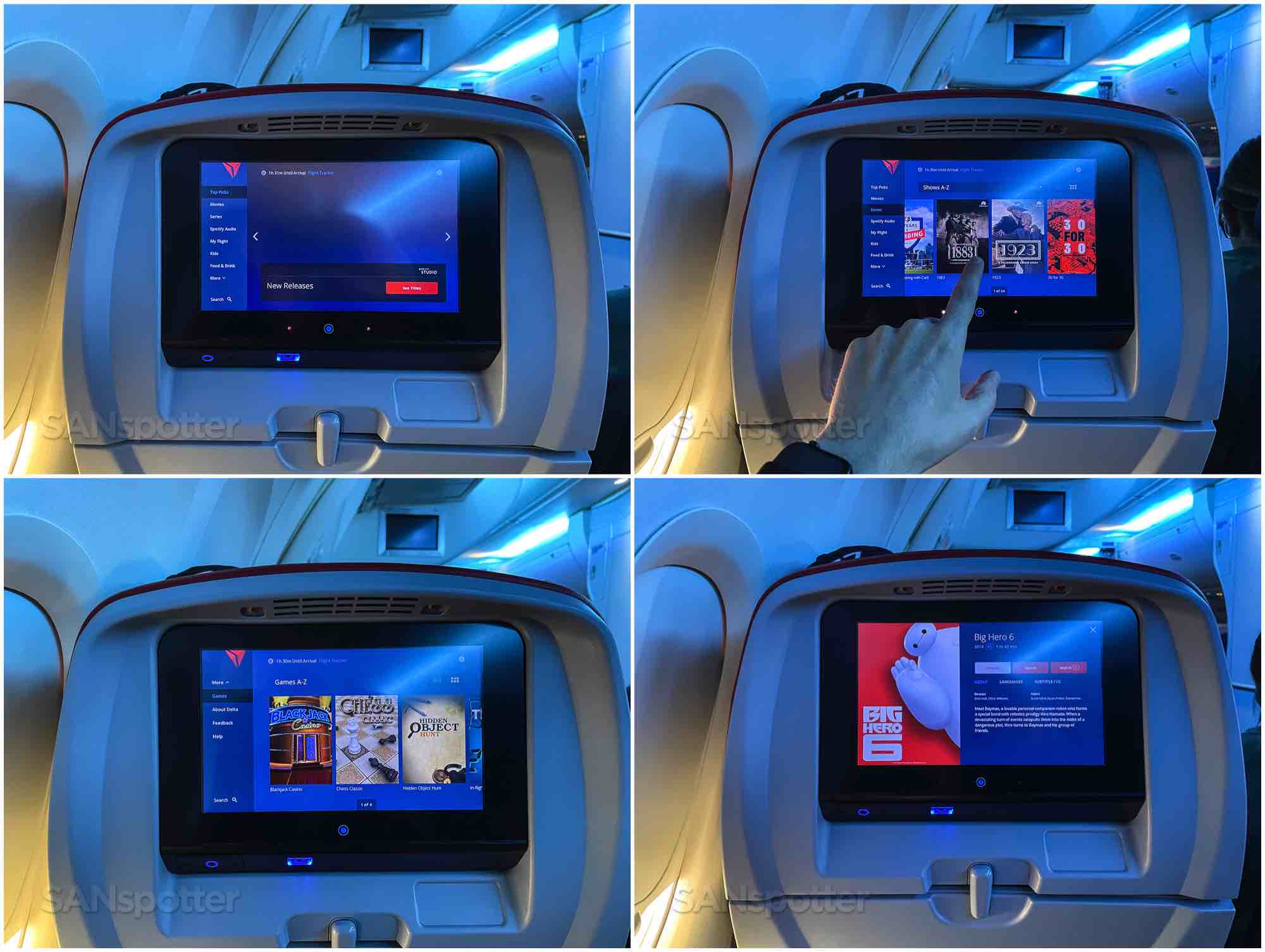 Food and snacks
Cabin service (and food) is where I find Comfort Plus to be a better an acceptable value on shorter flights. The "premium snack" is anything but (consisting of a little package of snacks that are hardly more premium than what you would get in basic economy). But that's fine. A substantial snack probably isn't important on shorter flights anyway.
The good news is that they don't skimp on the free alcohol. Not even on shorter flights. I would assume that most people would prefer a stiff drink over a substantial snack anyway, so no biggie I guess.
Seat comfort
Again, on shorter flights, the extra legroom in these Comfort Plus seats is just about perfect. You'll hardly even notice how hard the seats are. You probably won't even care about the lack of decent recline. But that extra legroom? Oh baby!
The descent and arrival into Detroit
Flying into Detroit always hits me square in the feels. I grew up about an hour north of DTW – so this is basically home for me. It was such a nice feeling that I wouldn't have even cared if we were late. But we weren't (as long as you don't count being 3 minutes behind schedule as "late"). Thanks Delta!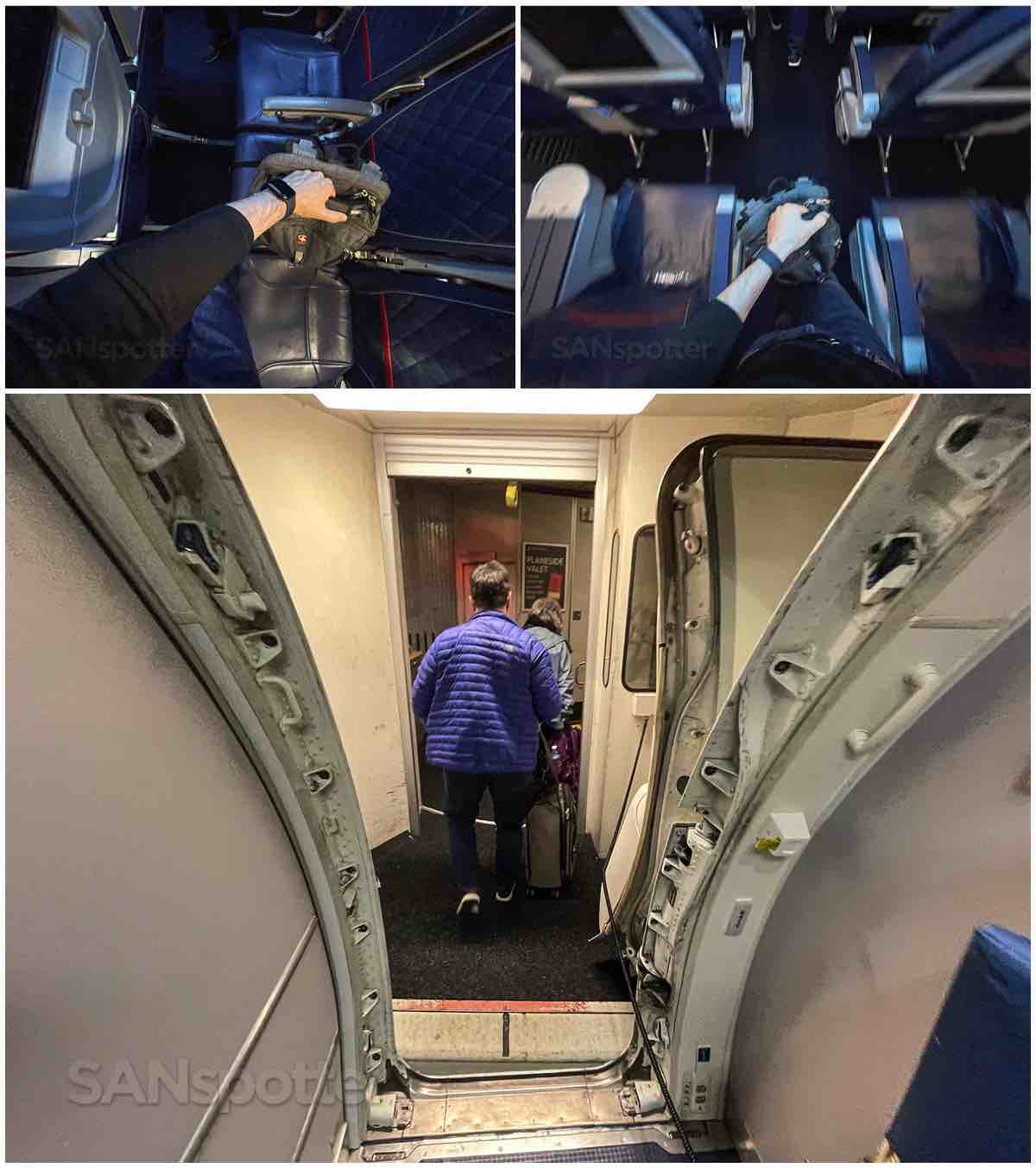 Pros and cons of the Delta 757-200 Comfort Plus experience
The TLDR of this entire review is that you'll probably enjoy Comfort Plus on the Delta 757-200 more on shorter flights than you will on longer flights. The food sucks. The seats are hard. But the legroom (and in flight entertainment) is excellent.
Pros
It's all about the legroom. It feels even more spacious than Alaska Airlines 737 MAX 9 Premium Class (which ain't half bad).
Delta has updated the interiors of most of their 757-200s. It feels like flying on a brand new airplane.
Freeee boooooze (even on shorter flights).
Cons
Flying Comfort Plus for the "premium snacks" is doing it wrong. You'll want to bring your own food on longer flights.
The seats are rock hard (though it admittedly won't be much of an issue on shorter flights).