Is it wrong that I consider United 737-700 first class to be somewhat rare and exotic? I've been trying for years to put together an itinerary that would allow me to review it, but it never seemed to work out. Until recently.
In my defense, United doesn't send the 737-700 to Southern California all that often. But – seeing one pop up as an option for some flying I was doing out east recently made me giddy, and therefore, I had no choice not to accept it.
I know. It's a first class product which is nearly identical to the first class products of nearly every other aircraft in the United fleet. It's old, slightly uncomfortable, and oddly colored. But it was satisfying as hell to to scratch off my list.
UA2335
New Orleans, LA (MSY) – Houston, TX (IAH)
Tuesday, June 6, 2023
Aircraft: 737-724
Registration: N38727
Duration: 1 hour 10 minutes
Seat: 3F (First Class)
My full review of United Airlines 737-700 first class from New Orleans to Houston
Opening this review with a statement about how excited I was to try first class on the United 737-700 was maybe a bold choice. I mean, once you see how basic the seats are (and how much they look like other first class seats on other UA aircraft) you'll start questioning my sanity.
Arrival at the airport
Let me just say this: the all new Louis Armstrong New Orleans International Airport (MSY) is impressive. Nay, it's ******* rad. Seriously, they spared very little expense on the main structure (and it shows).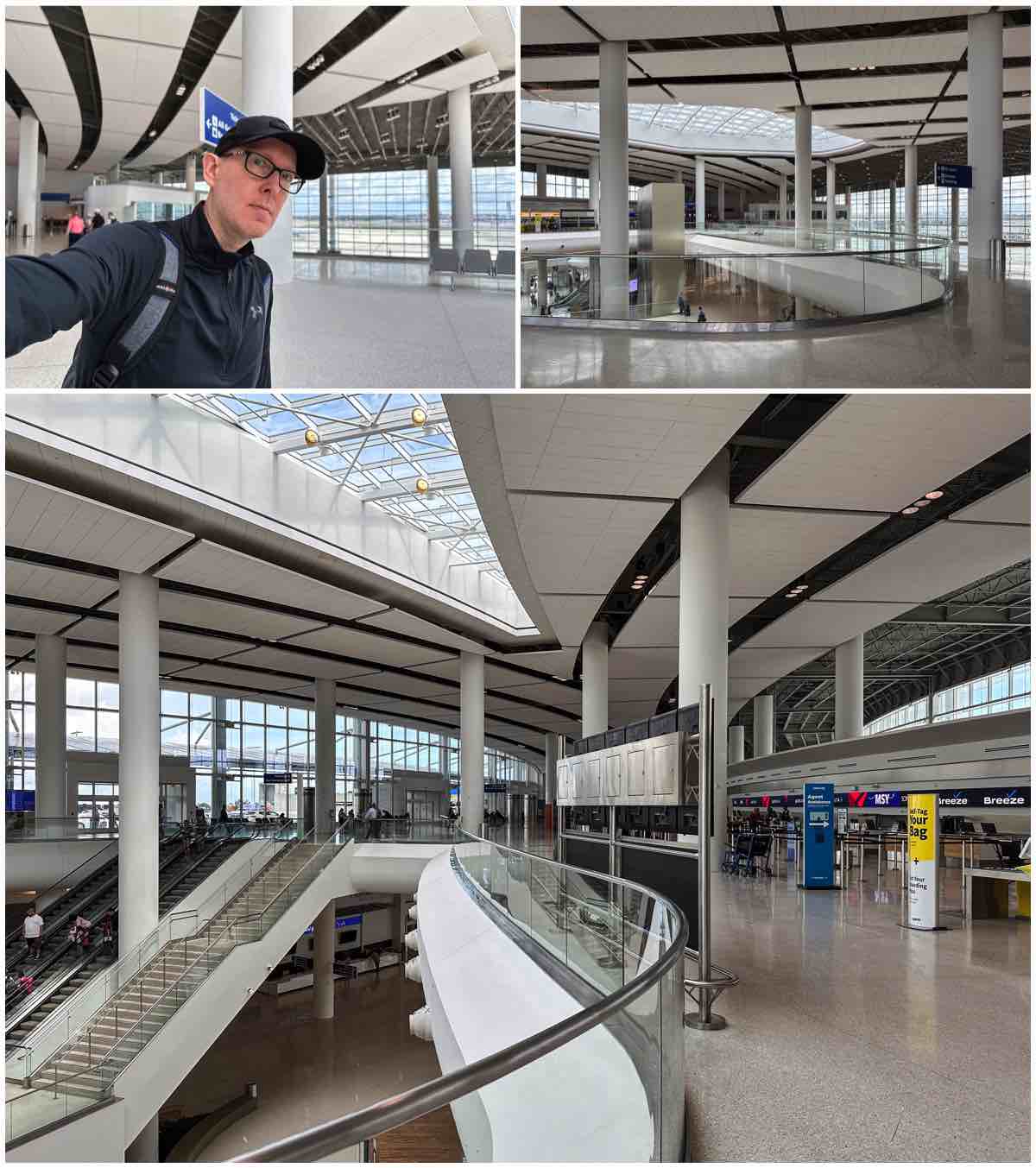 Immediately after wiping the drool off my chin, I set off to track down the United ticketing counter in order to get checked in. Let's just say that it wasn't all that hard to find.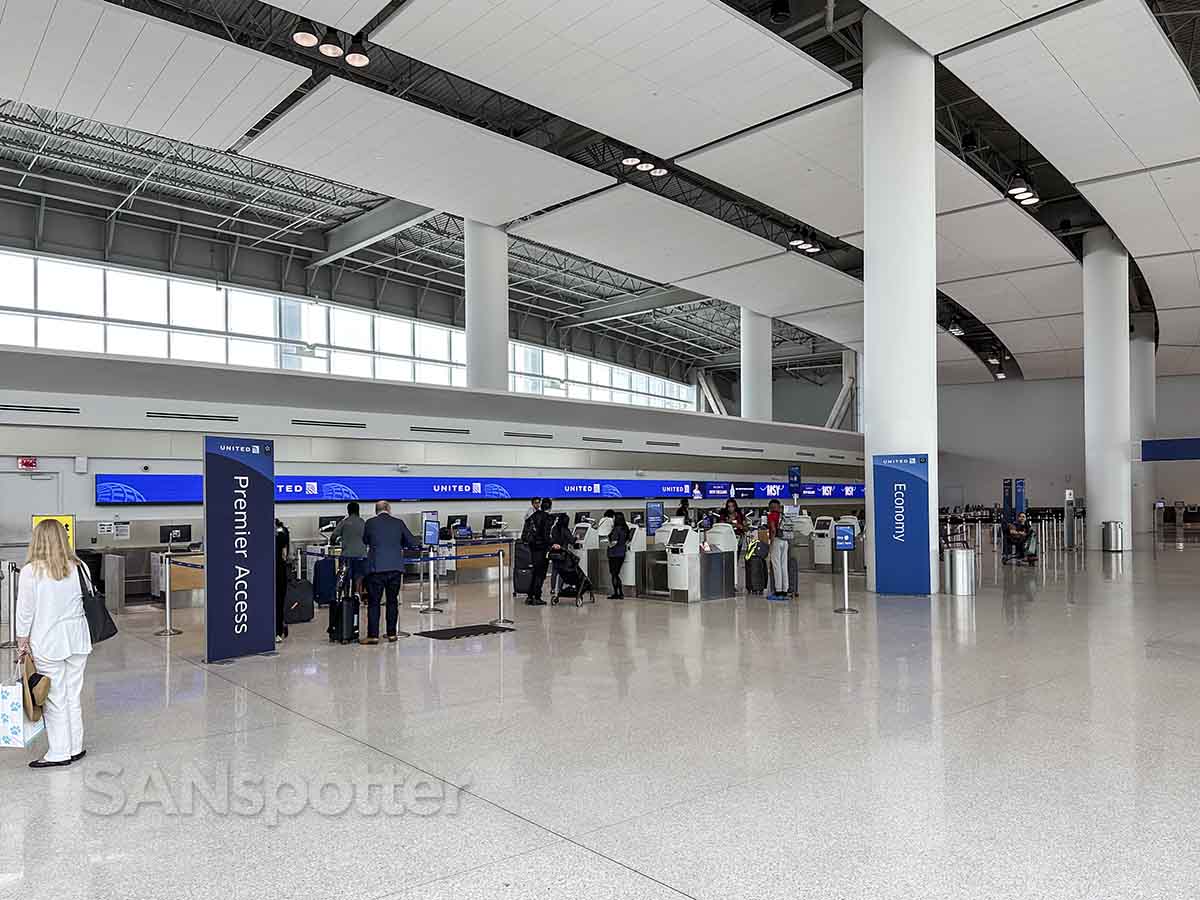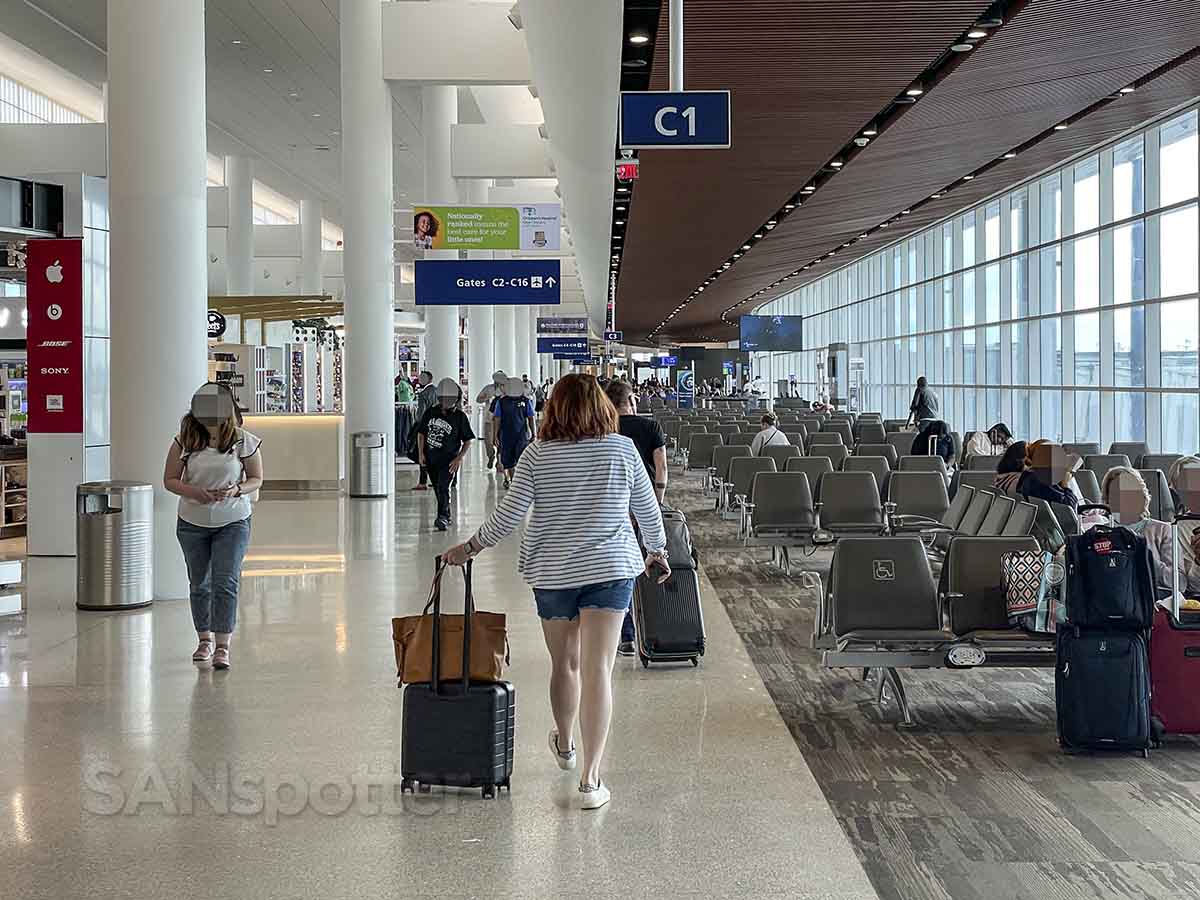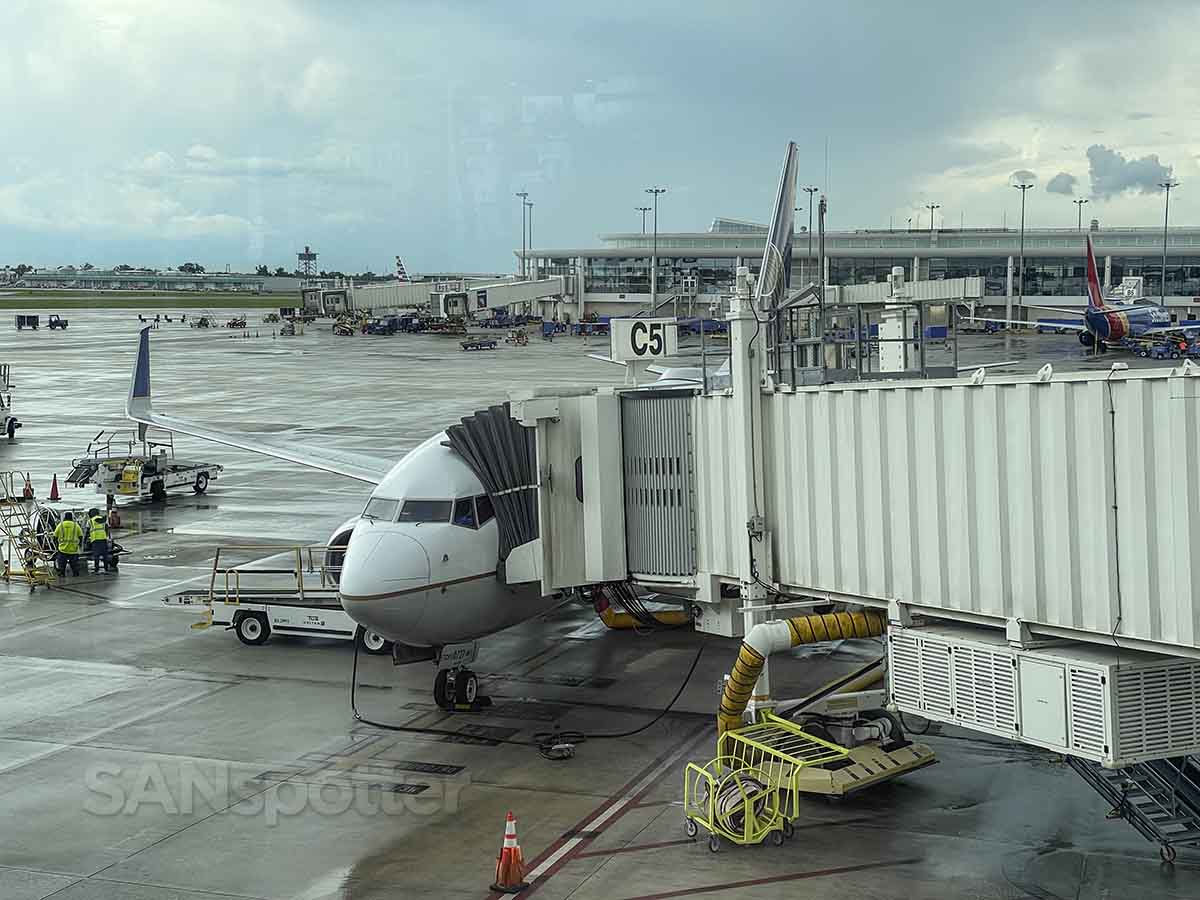 The boarding process for flight number 2335 to Houston
The more I fly first class on United, the more I'm convinced that it's America's corporate airline. Taking a look at the queues for boarding groups 1 and 2 is all you need to verify this. The people in these lines just reek of being corporate business travelers, and it was no exception here at gate C5 in New Orleans today.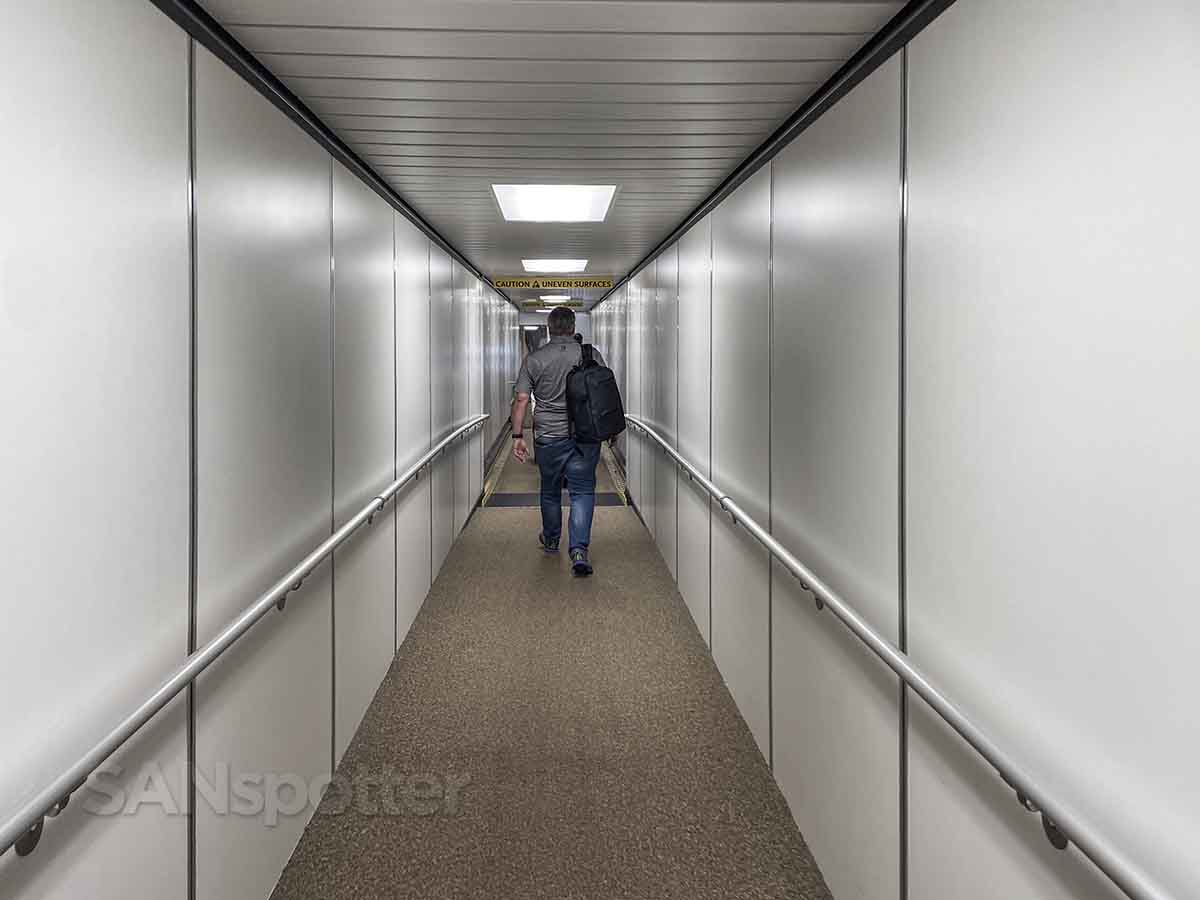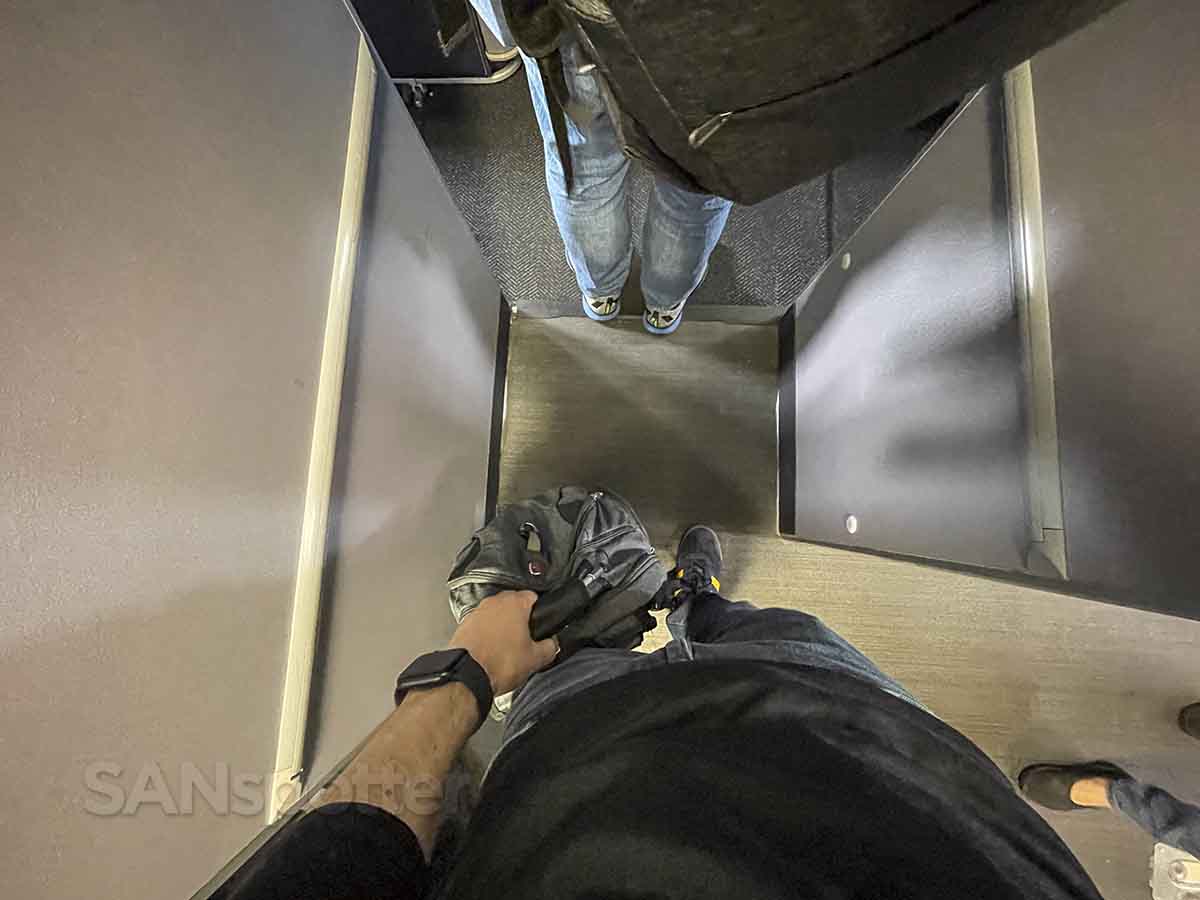 My first impression of the United 737-700 first class seat
If I was feeling lazy, I would just send you over to my United A319 first class review and call it a day. Everything you saw in that review (the seats, the colors, the textures, the legroom, etc) is identical to what I'm going to show you right now.
The departure out of New Orleans
Pushing back from the gate on a United 737-700 is every bit as boring as it sounds. Today was a (slight) exception. Why? Well, somehow we managed to push out the gate a full 12 minutes early. I didn't even know that that sort of thing was possible, but who am I to complain?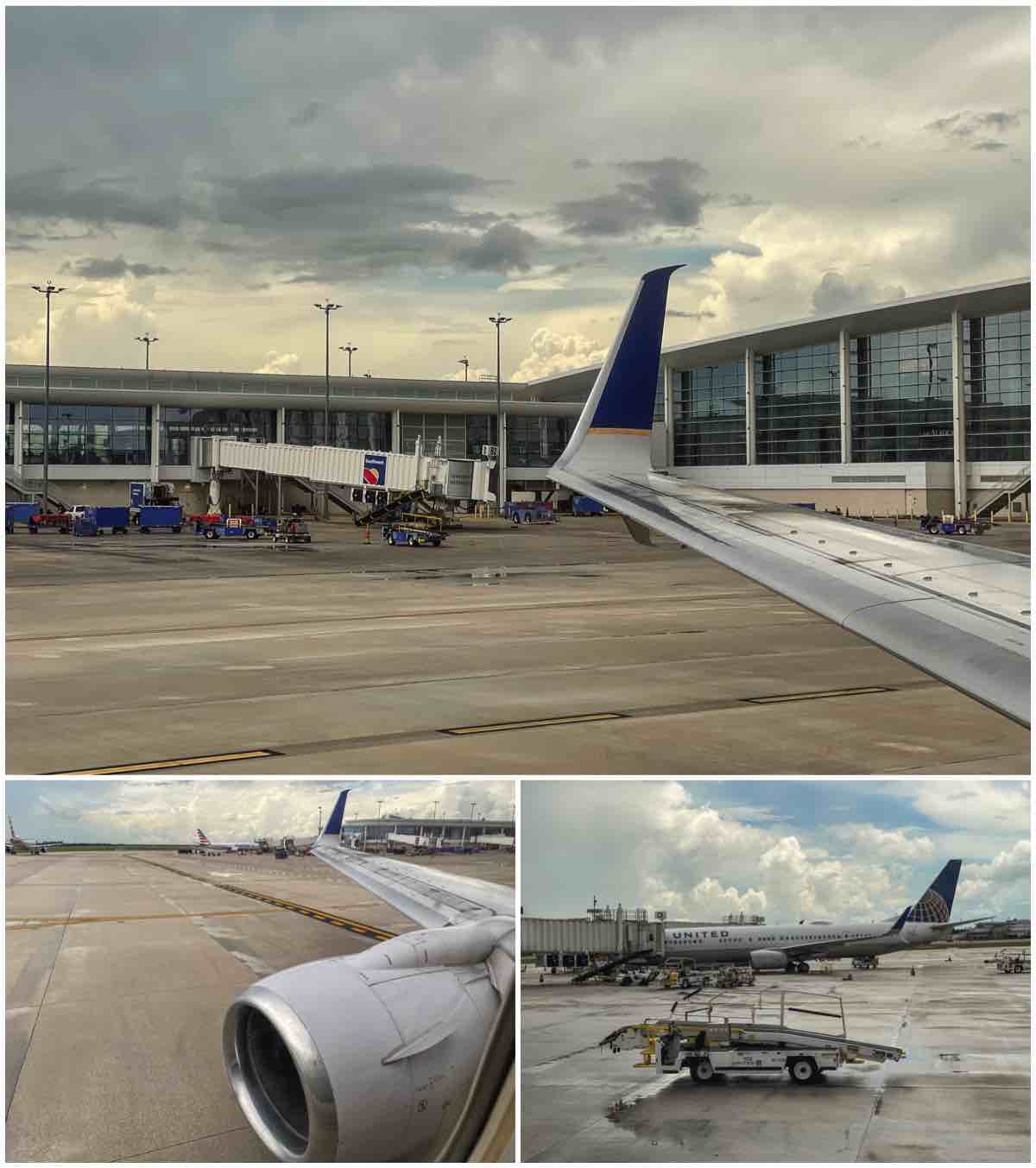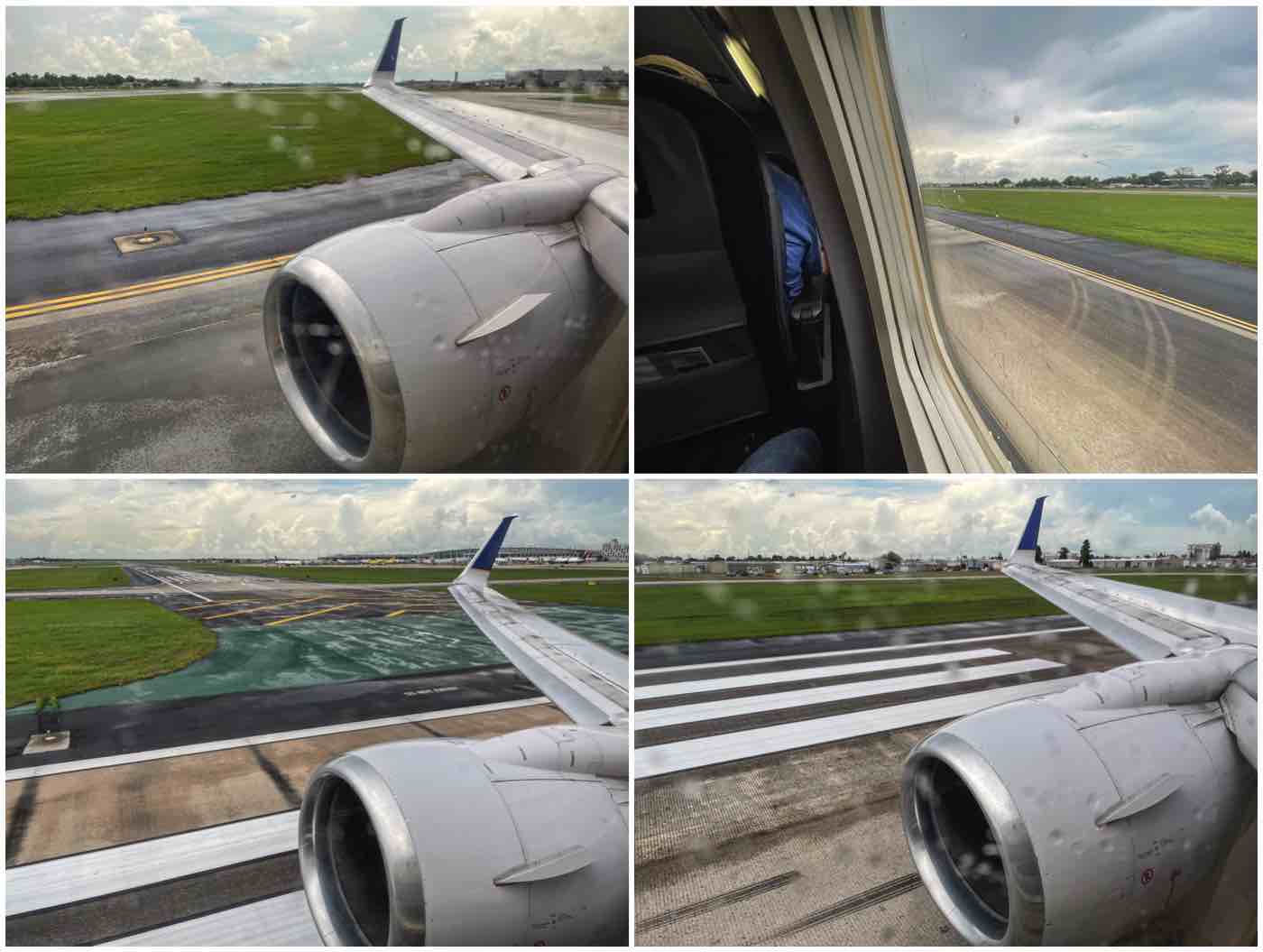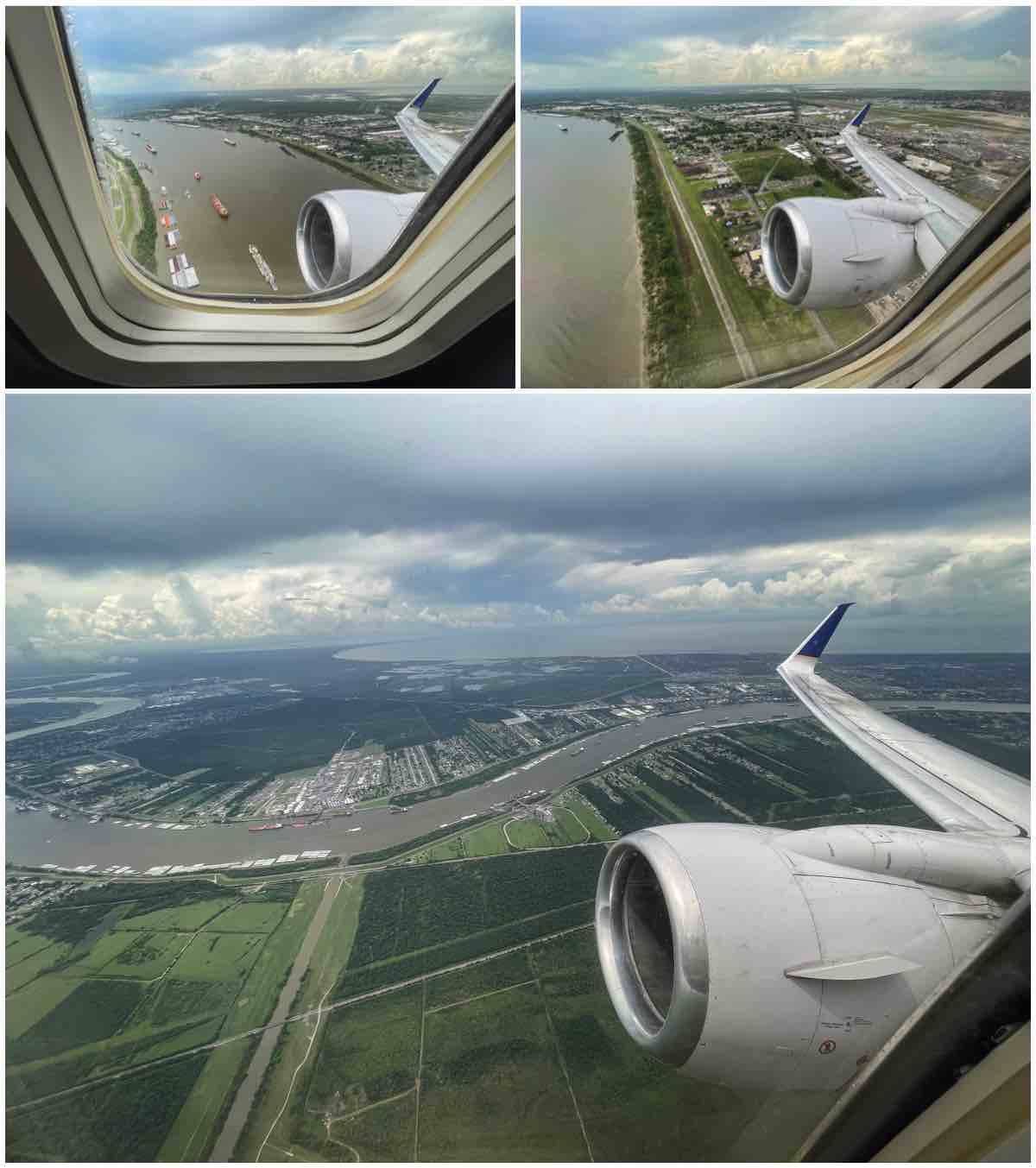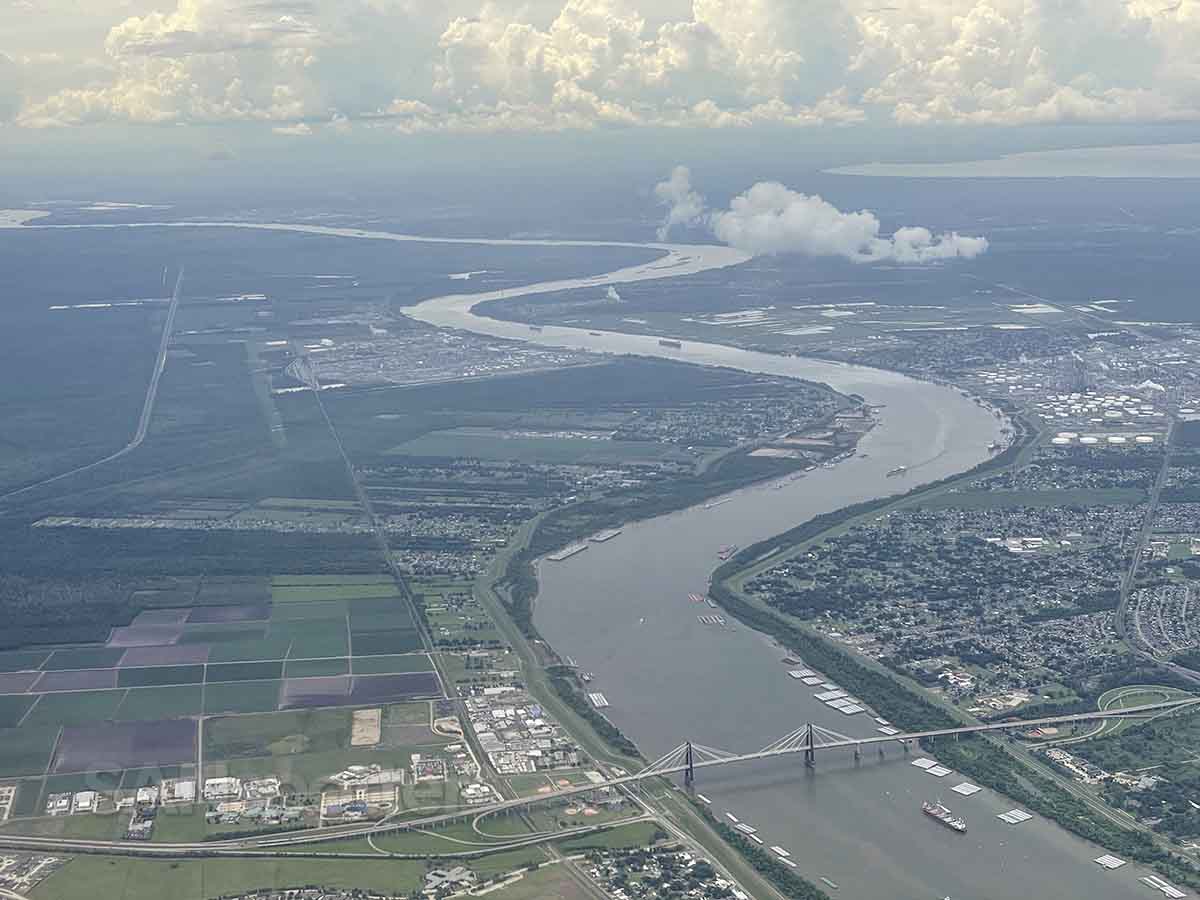 In-flight entertainment
Even though the in-flight entertainment in United 737-700 first class isn't all that great, it does exist. This isn't the case for *all* aircraft in the fleet (which you saw in my United A320 first class review).
Basically, it's live TV or nothing (courtesy of DIRECTV). The video screens are small, hard to see in bright sunlight, and the only way to interact with them is with a moody remote control permanently fixed to the center armrest.
The food
At the time of this writing, United uses their 737-700s on shorter regional routes. As a reminder, United doesn't serve for meals in first class on any flight less than 2 1/2 hours in length. That means that most of the time, all you're going to get is a drink and a small bag of snacks. However – we didn't even get snacks on this flight. So it's never a guarantee.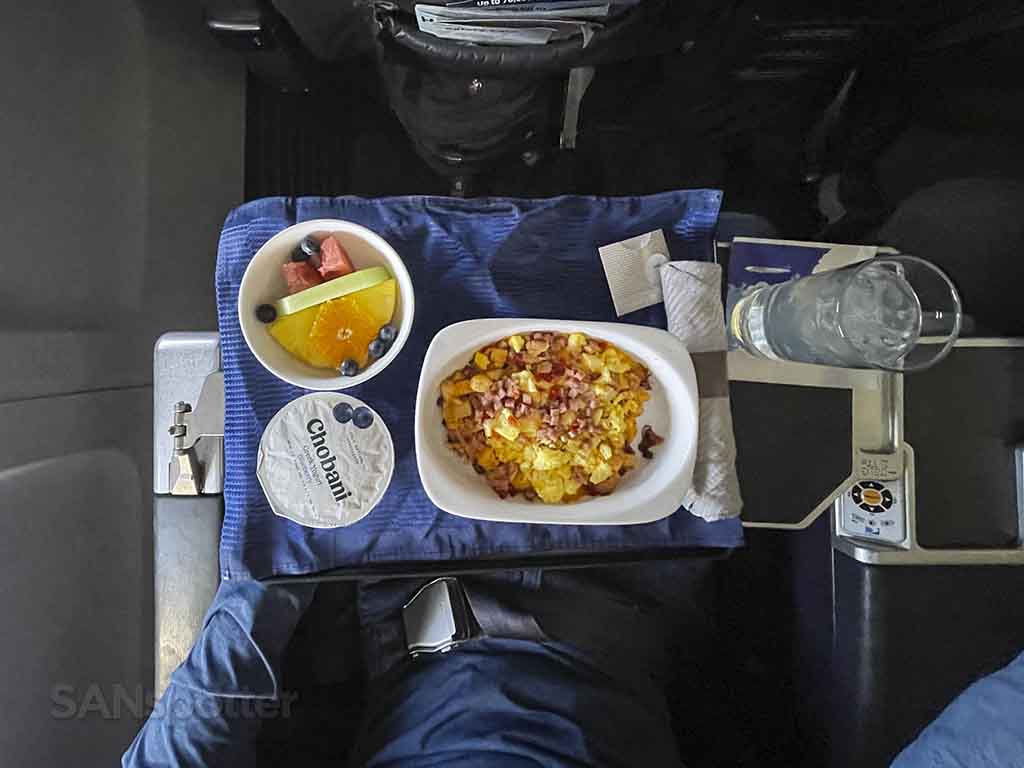 Seat comfort
I've written extensively about the comfort of these seats in other reviews, and I stand firm with everything that I've said in the past. Although not very attractive, these are perfectly fine seats for flights under three hours in length. They're somewhat squishy, the legroom is generous, and the recline is decent. They 'aight.
The descent and arrival into Houston
Just prior to starting the descent into Houston, the captain made a doozy of an announcement. Essentially, he told us to "hold onto our butts" because it was gonna be a rough ride all the way in (I'm paraphrasing).
Not only that, IAH had been temporarily shut down due to storms in the area, so we were going to have to do laps out over the Gulf of Mexico for a bit. Yay.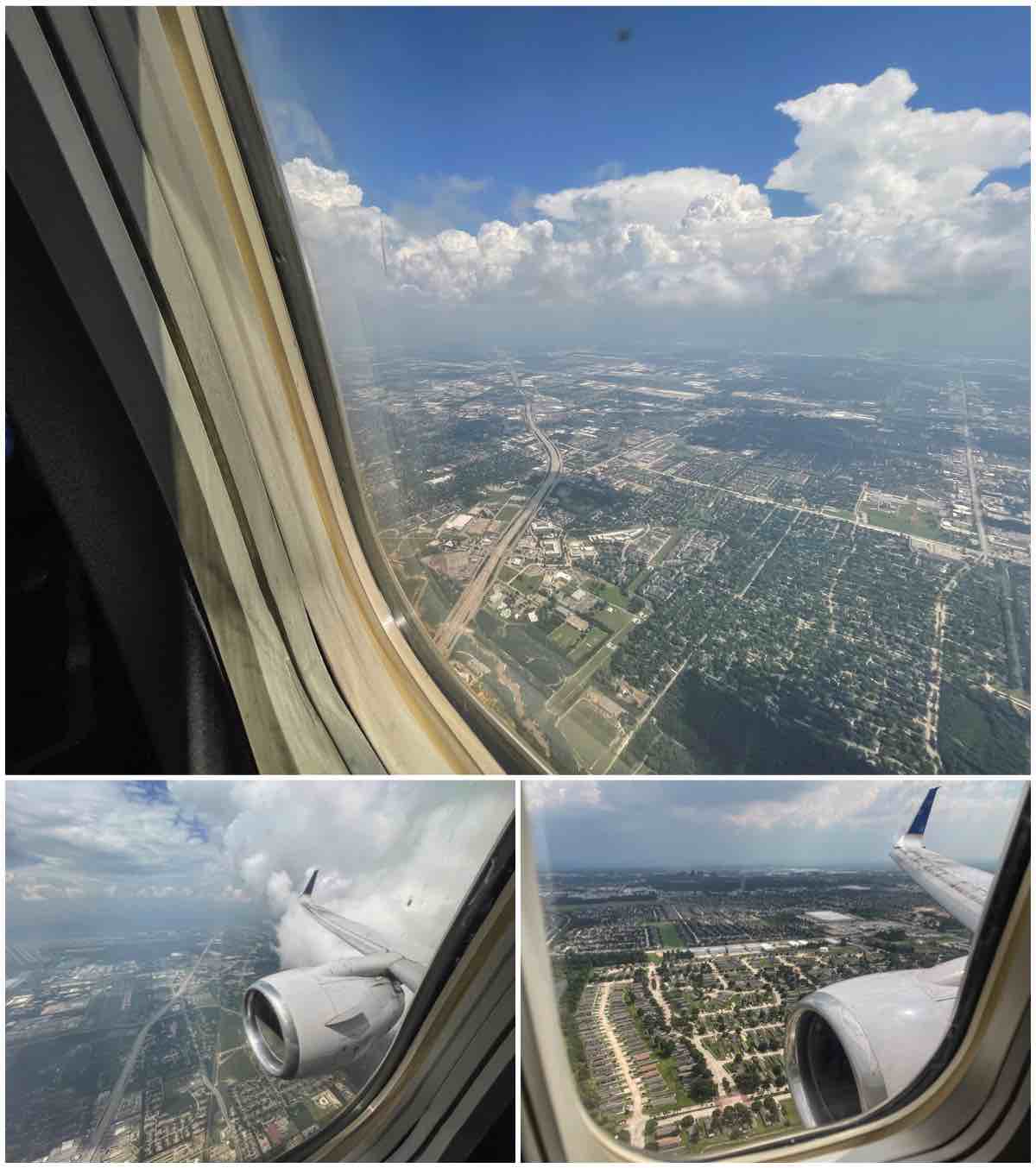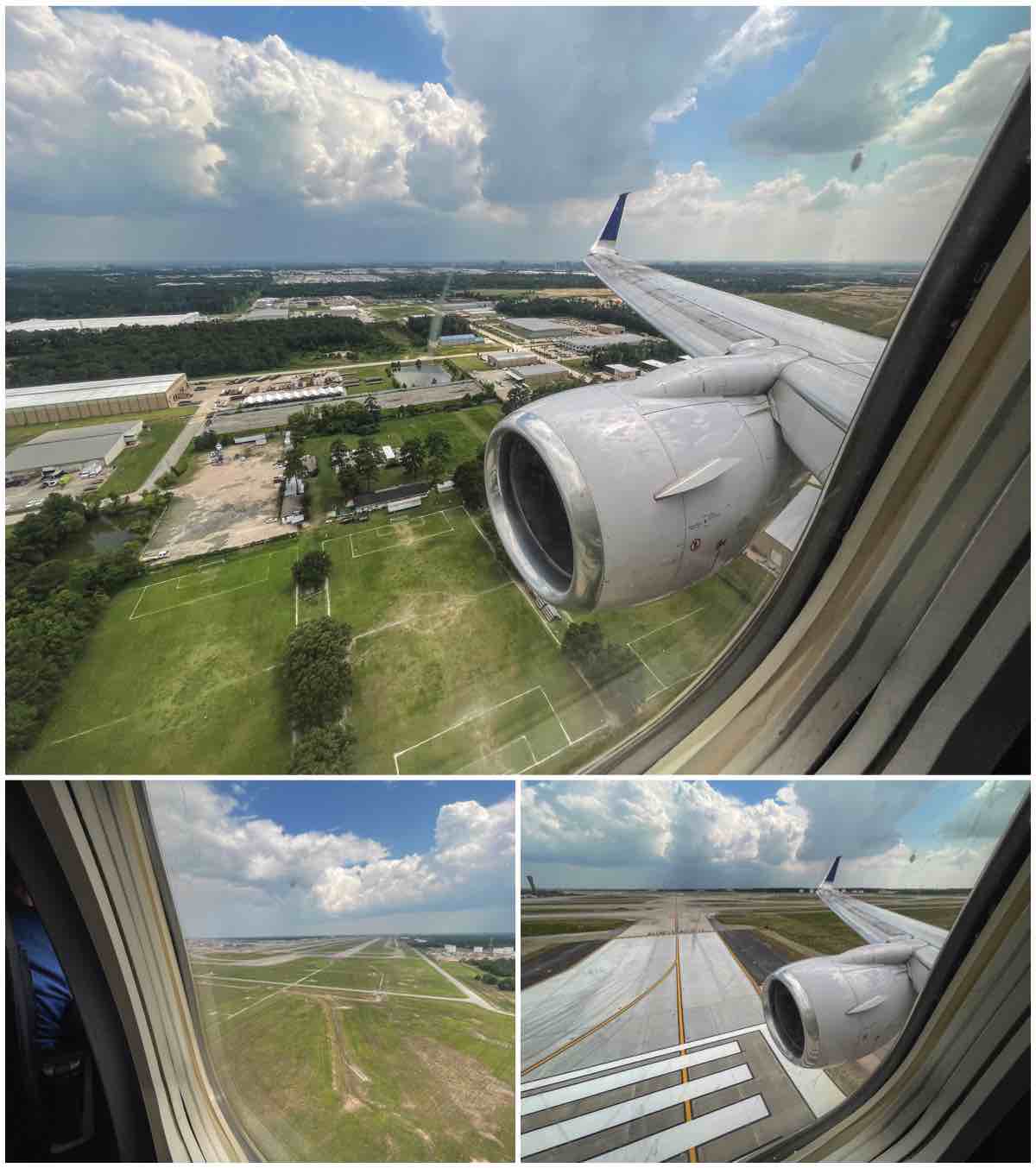 Pros and cons of United Airlines 737-700 first class experience
Maybe the best way to sum up my feelings about first class on the UA 737-700 is to say that I would always choose this over any regional jet. It's a choice that many travelers have to make on a daily basis actually, especially given the fact that United uses these aircraft on shorter regional routes (mostly). Having real first class seats (something many regional jets don't have) is a huge plus.
Pros
They may be old (and a little ugly) but the seats are large enough to rightfully be referred to as domestic first class.
Having live TV at every seat is better than nothing.
The legroom is generous, and well worth the upgrade for longer flights.
Cons
Wear and tear on the seats is noticeable. Everything is scuffed up, there are paint chips everywhere, and stuff is going to malfunction.
The video screens are small and very hard to see in bright sunlight.
Interaction with the video screens is also quite difficult thanks to the odd (fixed) location of the remote control.