I remember very clearly when United Airlines first introduced their premium trans-continental business class service between LAX and JFK way back in October 2004. I was a much younger flyer back in those days who could barely afford to fly economy class, so although I had no direct experience with other business class products flying between Los Angeles and New York at the time, I knew immediately that this new P.S. service was the new king of the mountain. It looked so good, and I was totally jealous of all the people on flyertalk who were writing rave reviews about it.
Fast forward 14 years, and I finally found myself pacing terminal 7 at LAX ready to board my first ever United Airlines 757–200 premium transcontinental business class flight to New York. Yeah, I've been known to procrastinate a bit.
UA2118
Los Angeles, CA (LAX) – Newark, NJ (EWR)
Thursday, November 23, 2017
Aircraft: 757-222
Registration: N588UA
Duration: 4 hours 43 minutes
Seat: 4A (business class)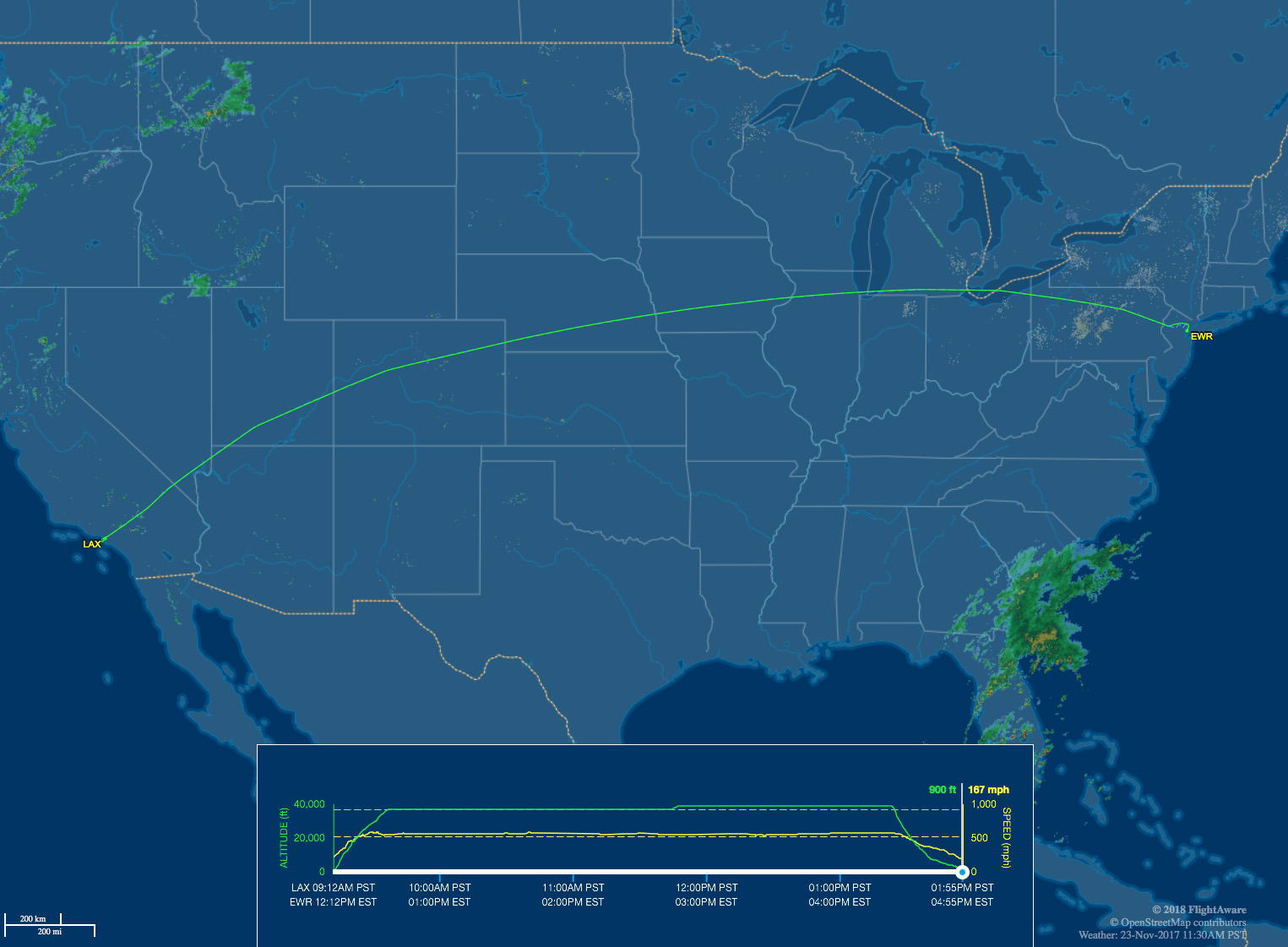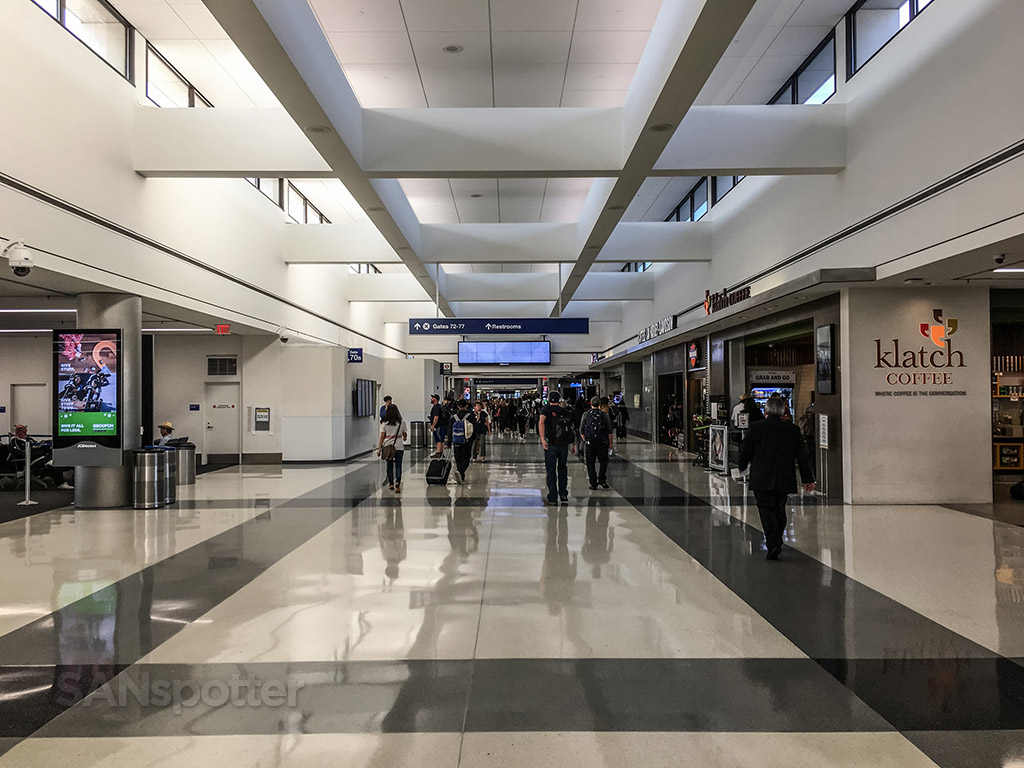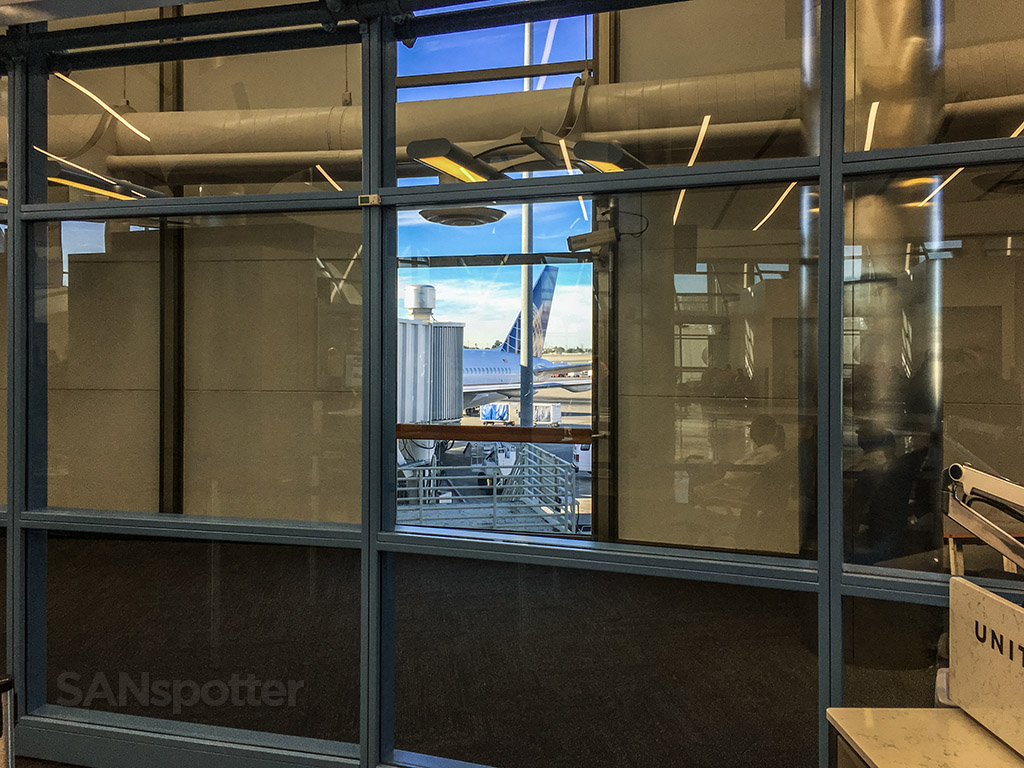 Not a lot has changed with P.S. since it's inception, other than a cabin refresh in 2010. They also dropped JFK like a hot potato in 2015 and moved all of their premium flights to EWR to consolidate operations. But when it comes right down to it, this product hasn't changed in 8 years, so at least United has given me ample opportunity to take my time before giving it a try.
The downside is that it's been so long without an update that it's no longer considered all that premium anymore – especially with American Airlines and their fancy new A321s on the scene, which features incredible business and first-class cabins. JetBlue Mint is just as good (if not better), and even Delta has got a strong product with Delta One. Sorry United, you're no longer king of the mountain when it comes to a premium coast to coast business class experience.
Terminal 7 at LAX leaves a lot to be desired, so it felt kind of anticlimactic to be standing there in line to board a very premium flight in what felt like what was essentially a bus station. I realize that not everybody on this flight was flying up front of course, but still – I hope there are plans to renovate terminal 7 into something a lot more substantial than what it is at the moment. It's dark and gloomy place.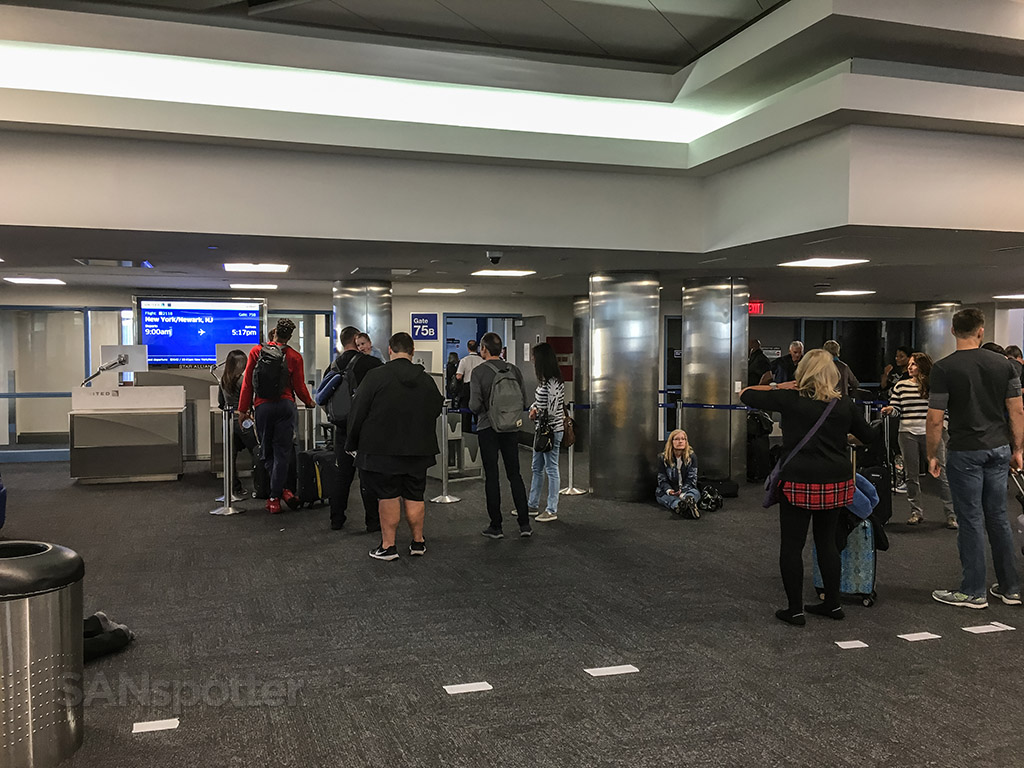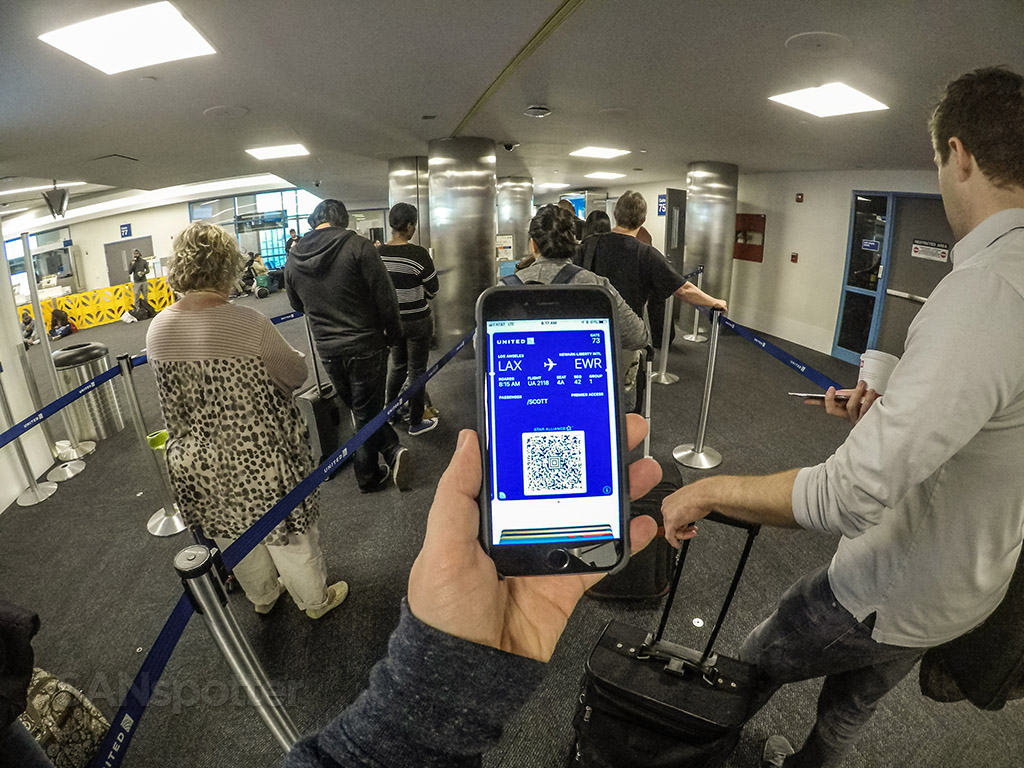 Boarding for this flight to EWR started right on time, and as I was walking down the jet bridge I was starting to think about when my last 757-200 flight was. You may not know this, but the 757-200 is my most frequently flown aircraft with 102 segments under my belt so far. I'm not exactly sure how that happened, but I guess it makes a bit of sense considering that it used to be the primary aircraft flown between the West Coast in the Midwest / East Coast in the early 2000's.
I flew coast to coast a lot back in those days, so I guess it added up faster than I thought. If you're curious, the Airbus A320 is closing in fast to overtake the top spot in my flight log. I am at 75 segments on the A320 so far, and it won't be long until it knocks the 757 off the top of the heap. So sad. Oh yeah…back to my original point: December 27, 2014 was the date of my last 757–200 segment (ATL-SAN on – what else – Delta).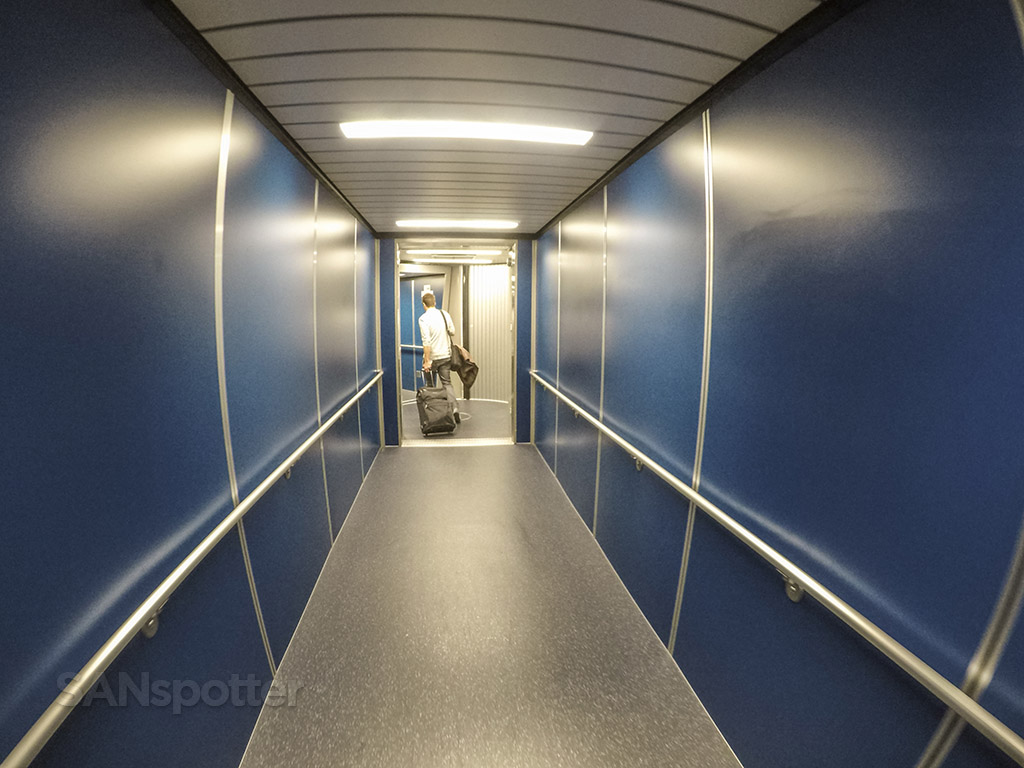 Once on board, it felt so good to make that 757-esque left-hand turn towards the front of the aircraft. God I'm going to miss this airplane when it's gone.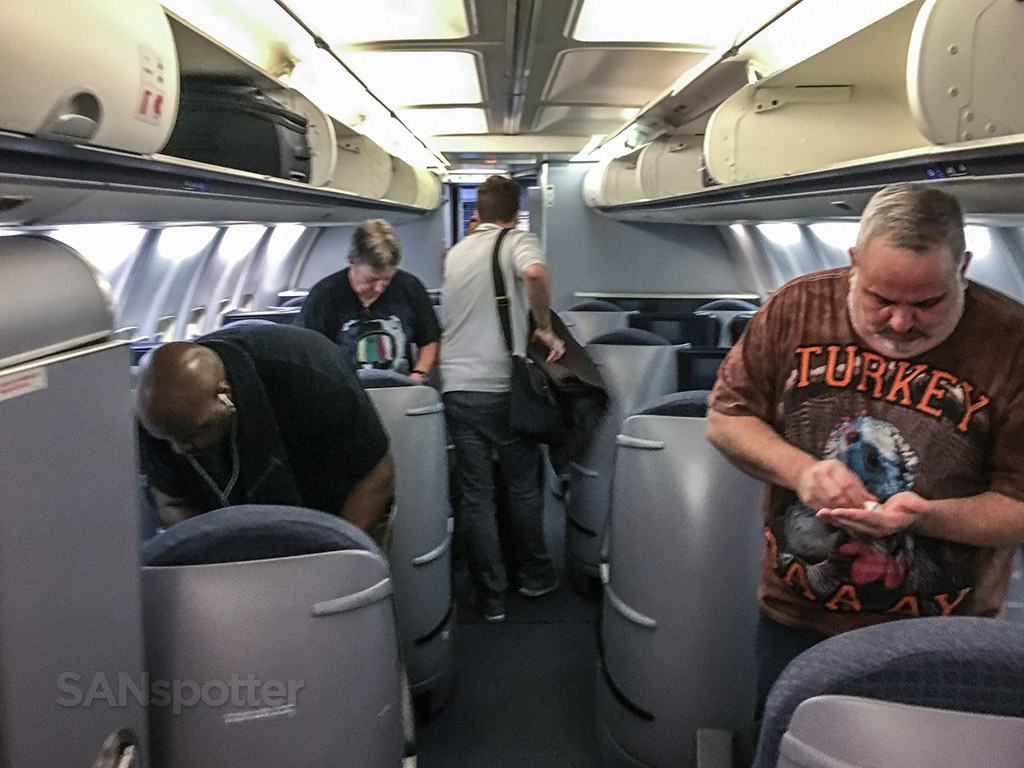 My first impressions of the P.S. cabin was pretty much on par with what I was envisioning in my head. Keep in mind that I was purposely keeping my expectations low so as not to be disappointed, because as I said, this is a very old and dated business class product.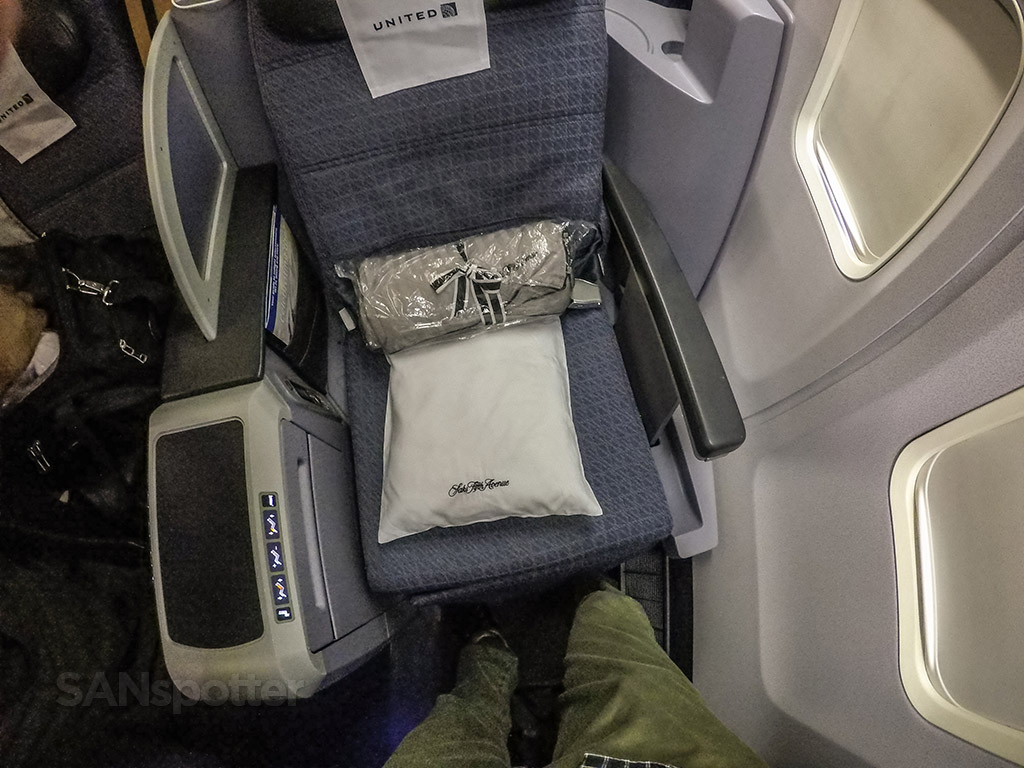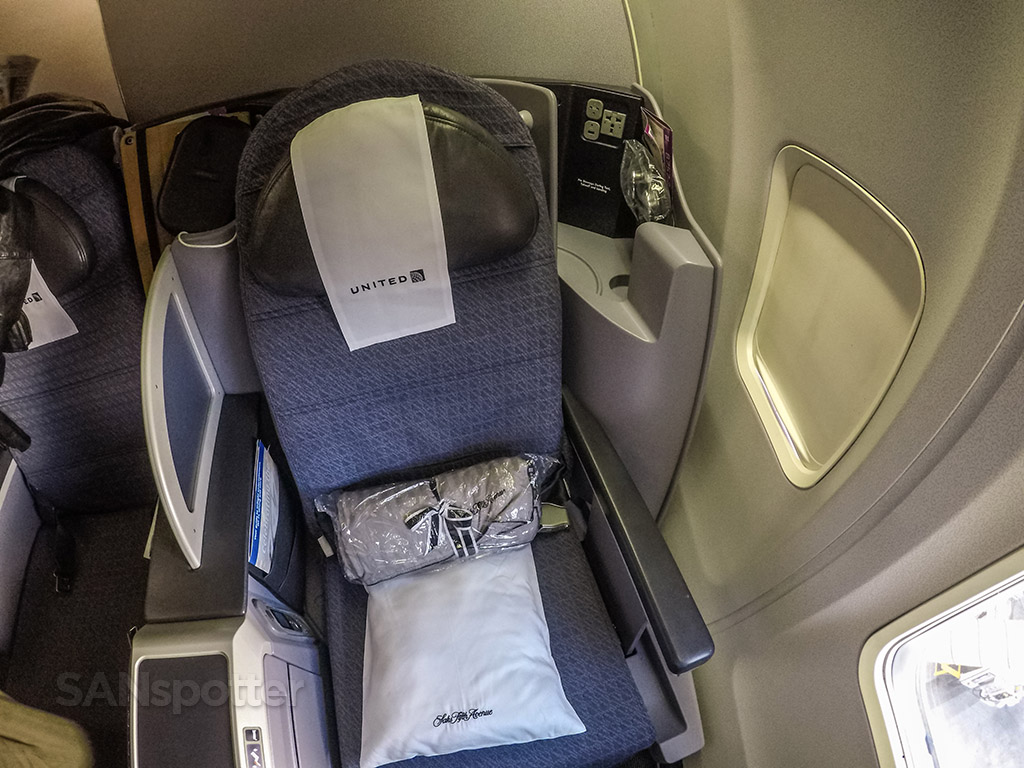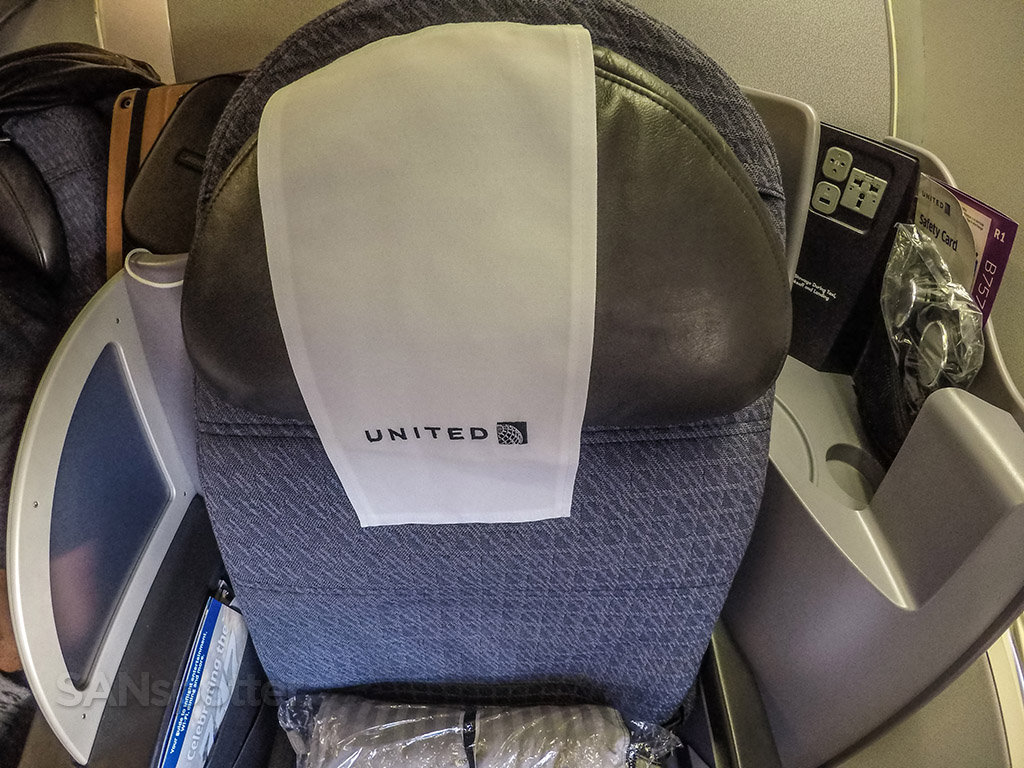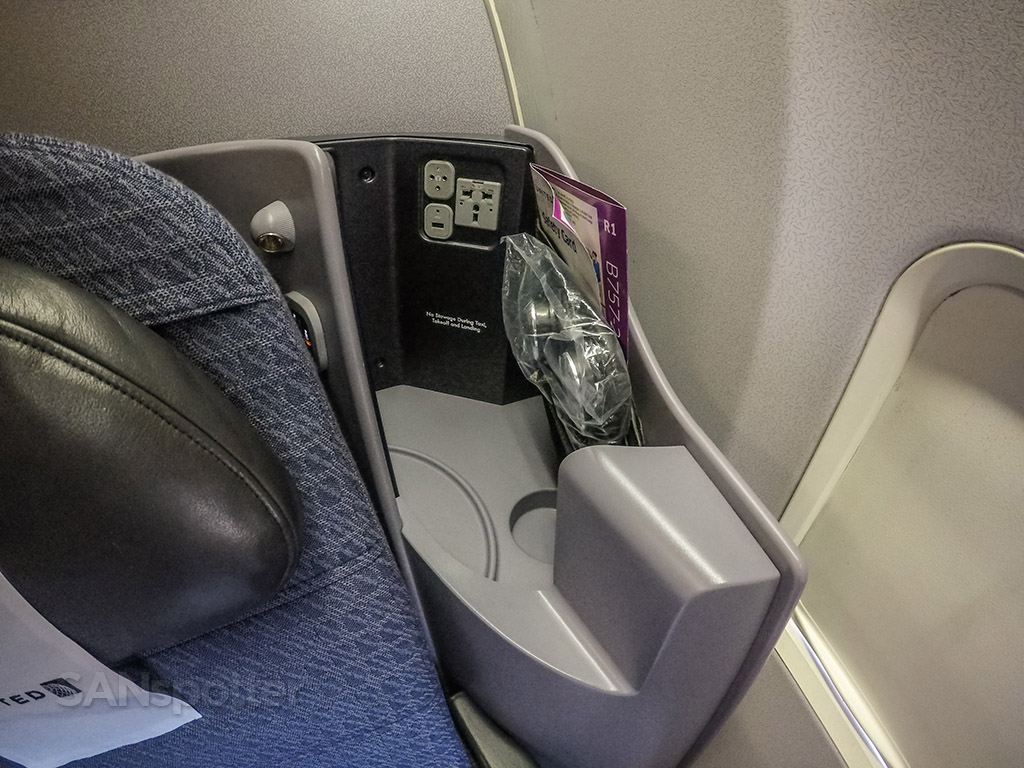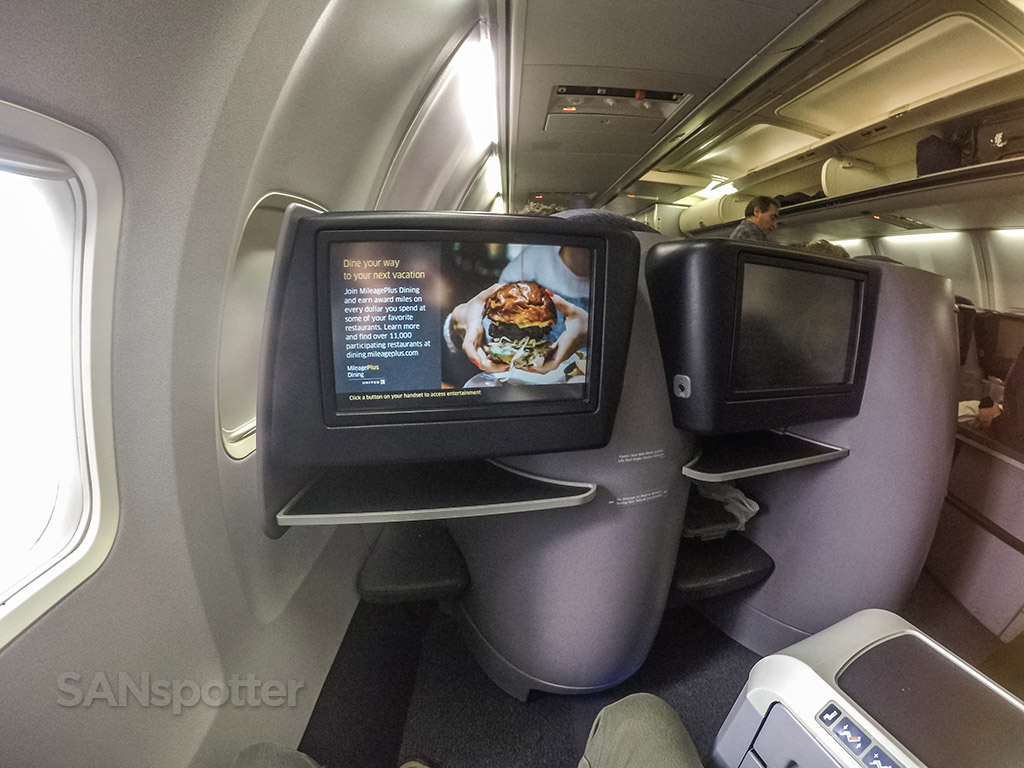 I think now would be a very good time to clarify that this is not necessarily a bad business class product, especially when comparing it with the standard first-class cabins found in most aircraft here in the US right now. It is indeed far better than standard domestic US first class.
The problem is that United P.S. business class just doesn't measure up to the coast to coast competition, and it's in dire need of a refresh. I just wanted to call that out before I get slammed for complaining about what is essentially a premium airline product that is miles better than domestic US first class. It is better. Kind of. But I know United can do much better!
Amenity kits and menus were distributed while on the ground, and it was so cool to get one of those special-edition all-metal amenity kits which were part of United's big farewell to the 747 celebrations that were going on at the time. That amenity kit eventually found a place in my display case in my office at home. The menu however, well…that was left behind (and not a tear was shed).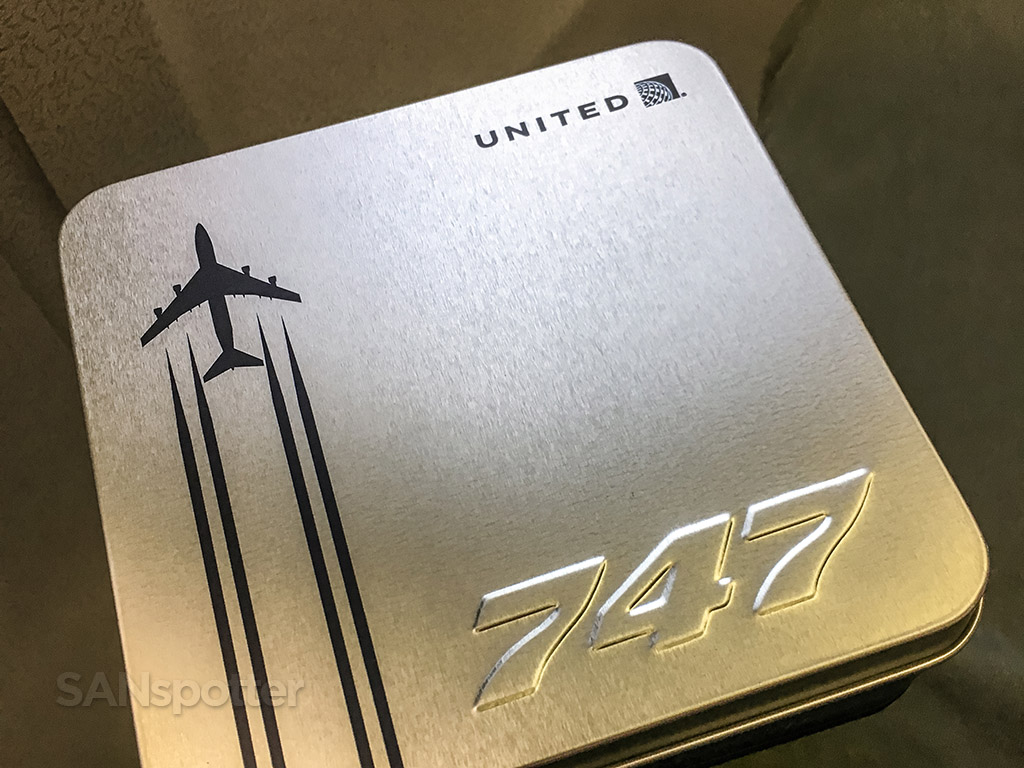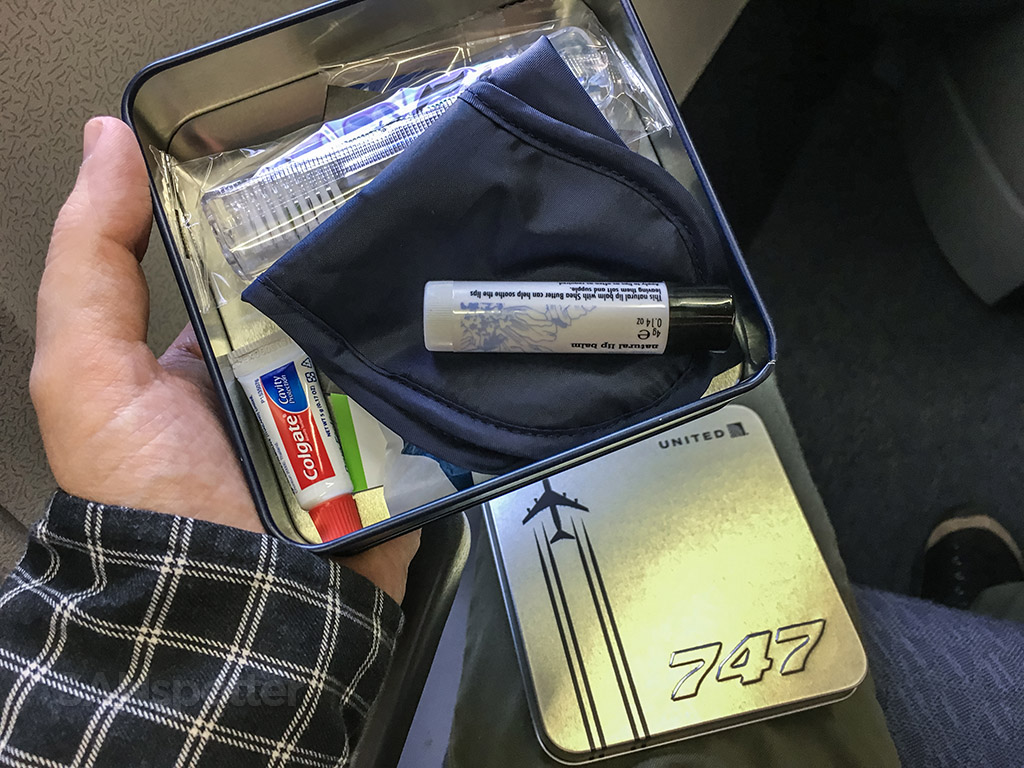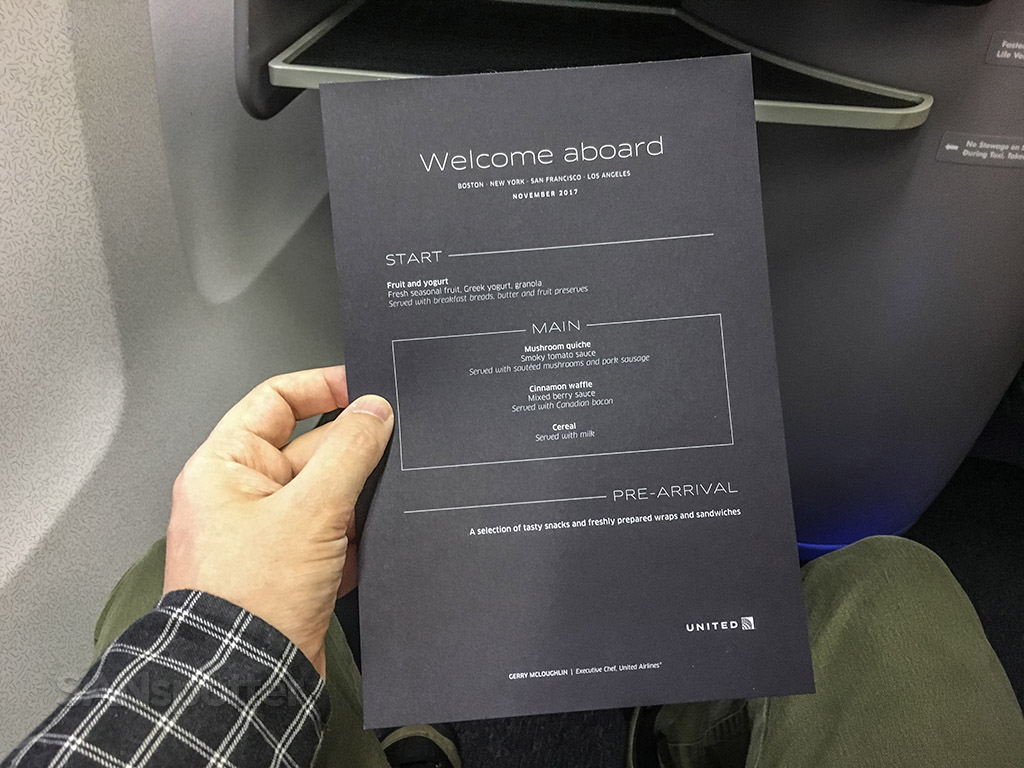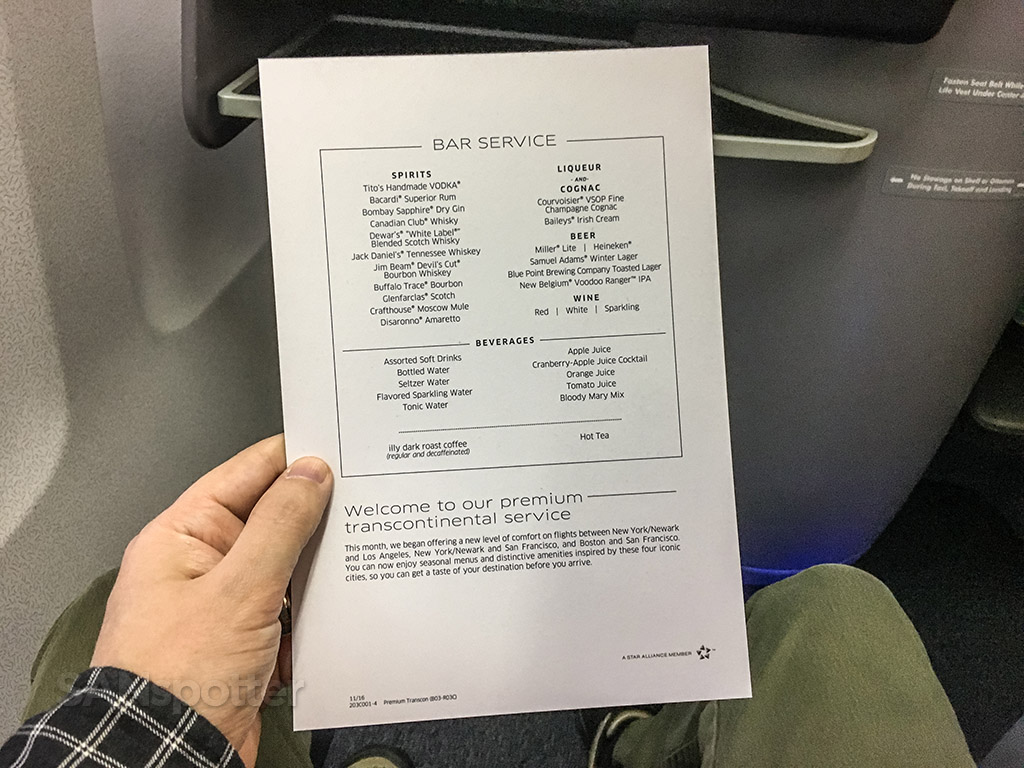 It was a full load up front, which did surprise me a little bit considering this was Thanksgiving morning and most people I assumed were already where they needed to go for the holiday the day before. I guess not. We pushed off the gate right on time and from there it was a short taxi out to runway 25R.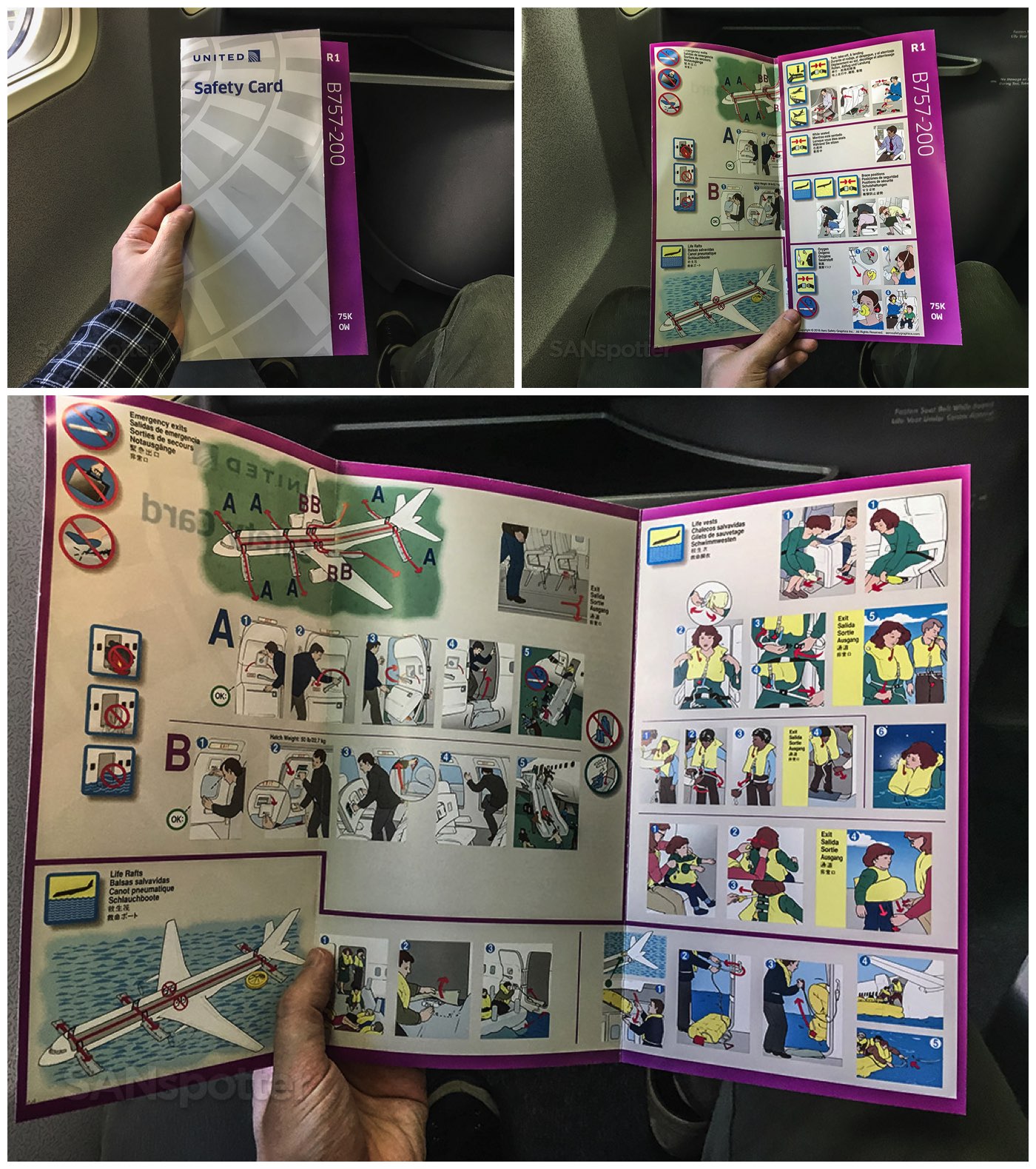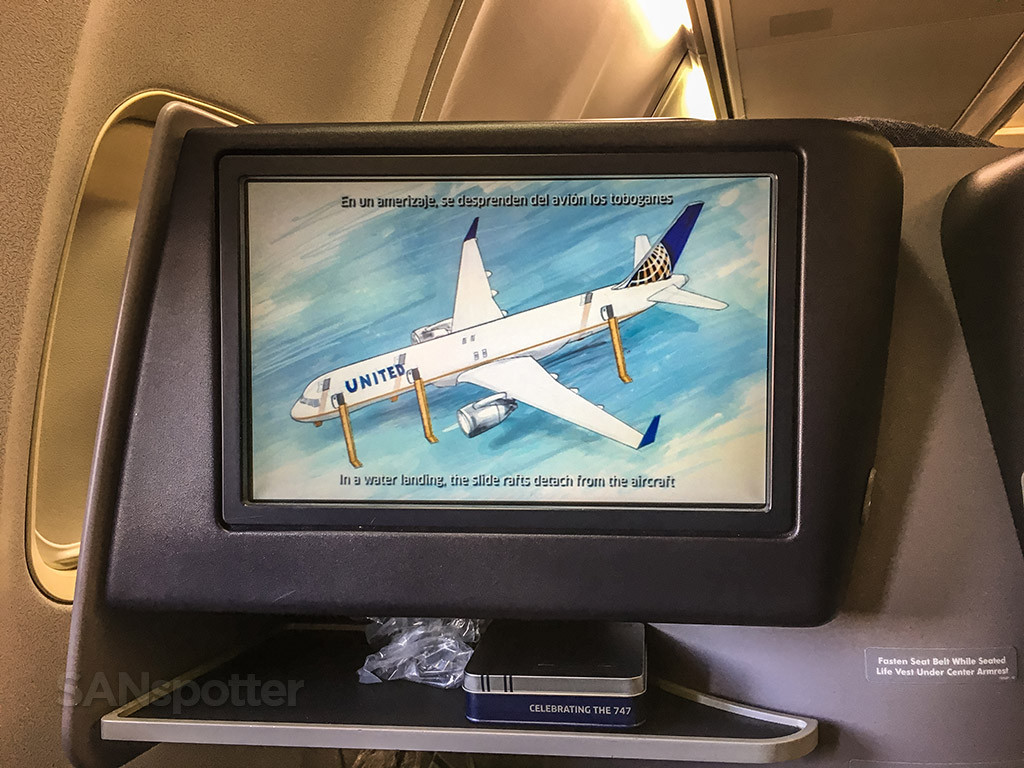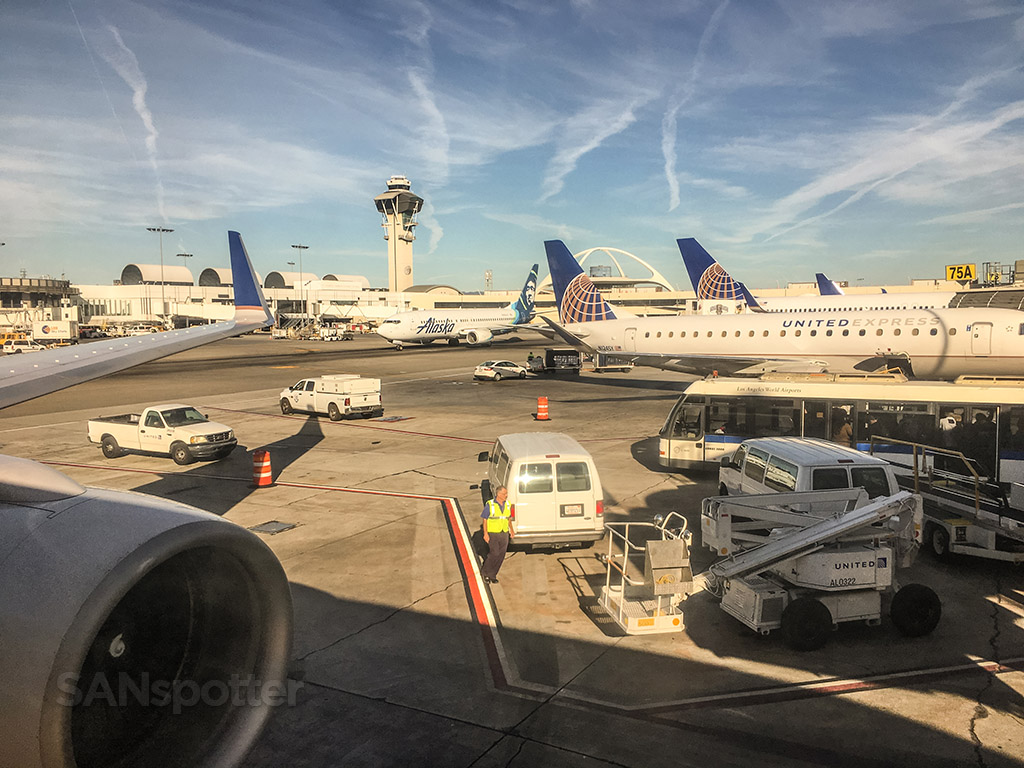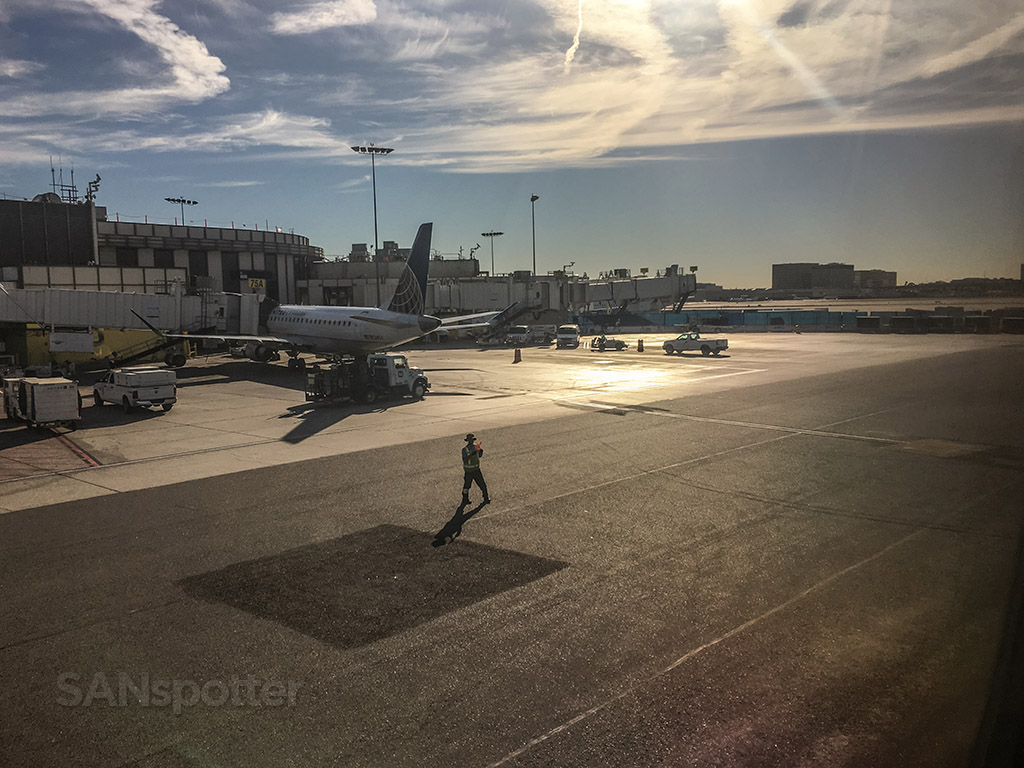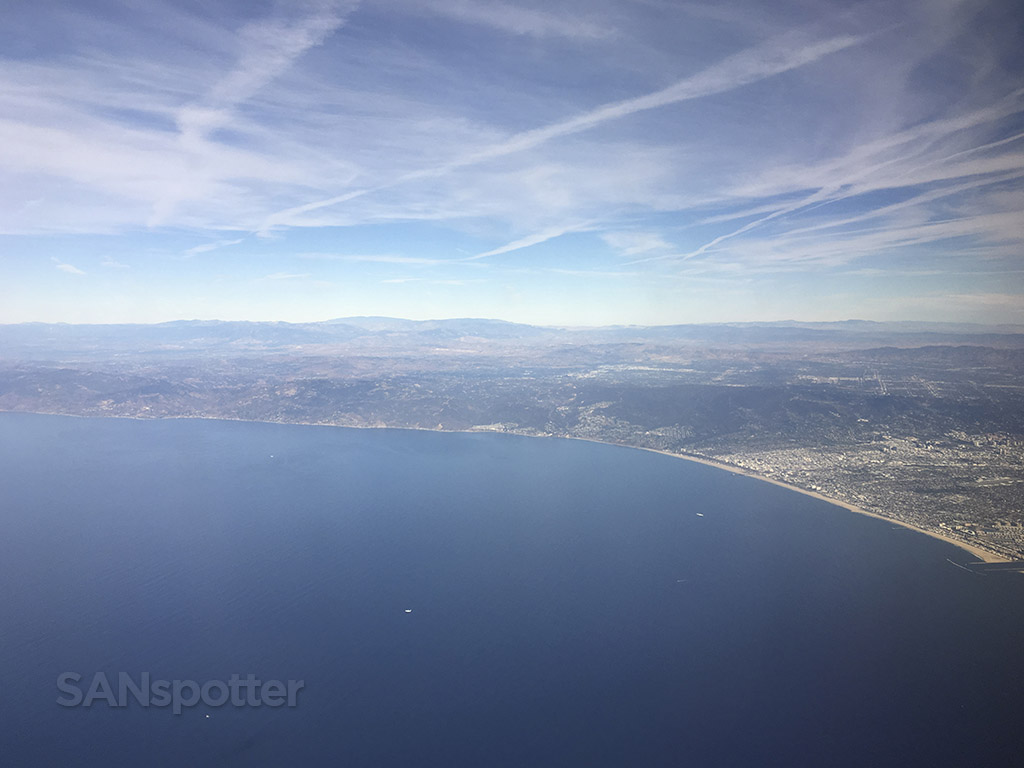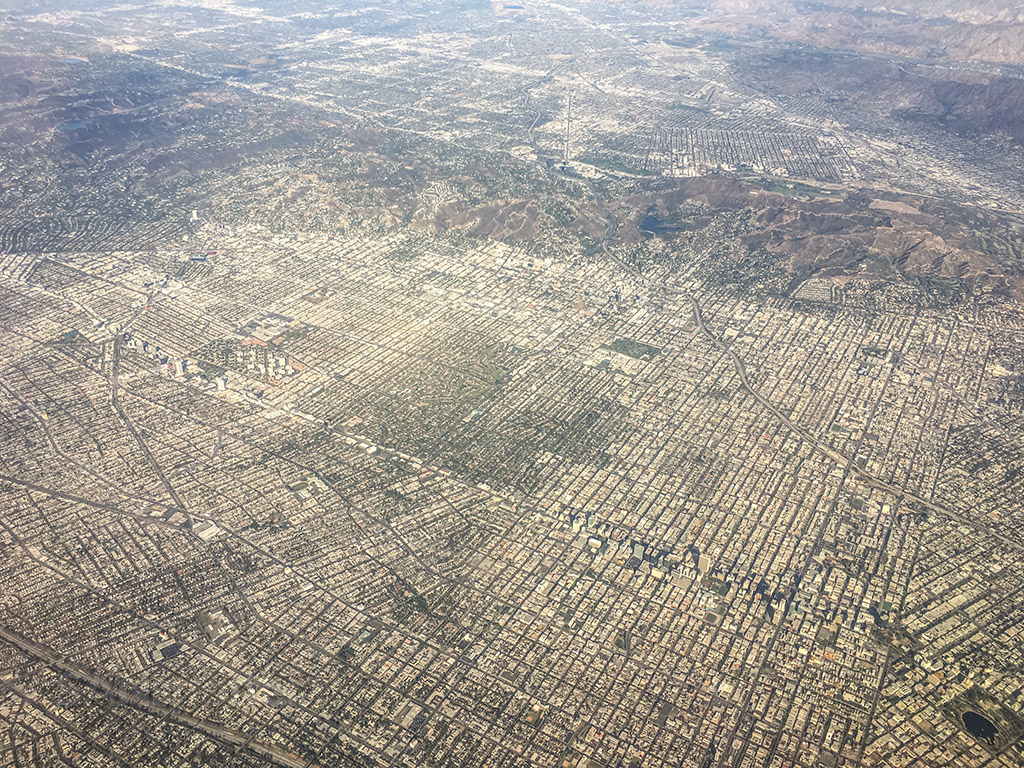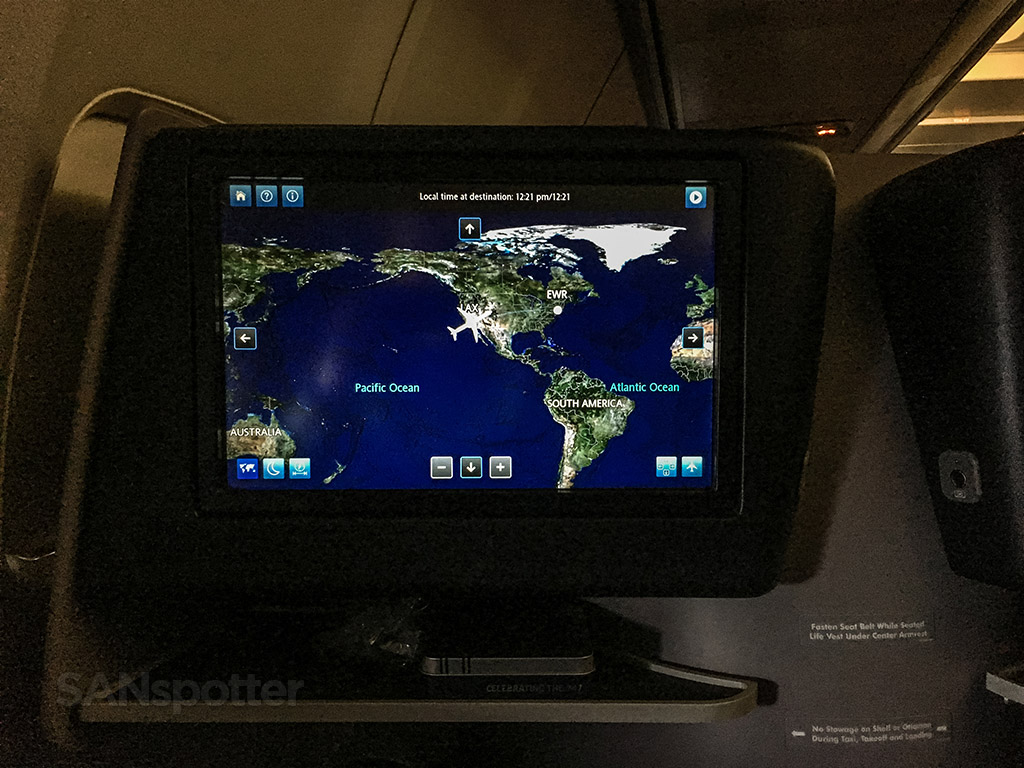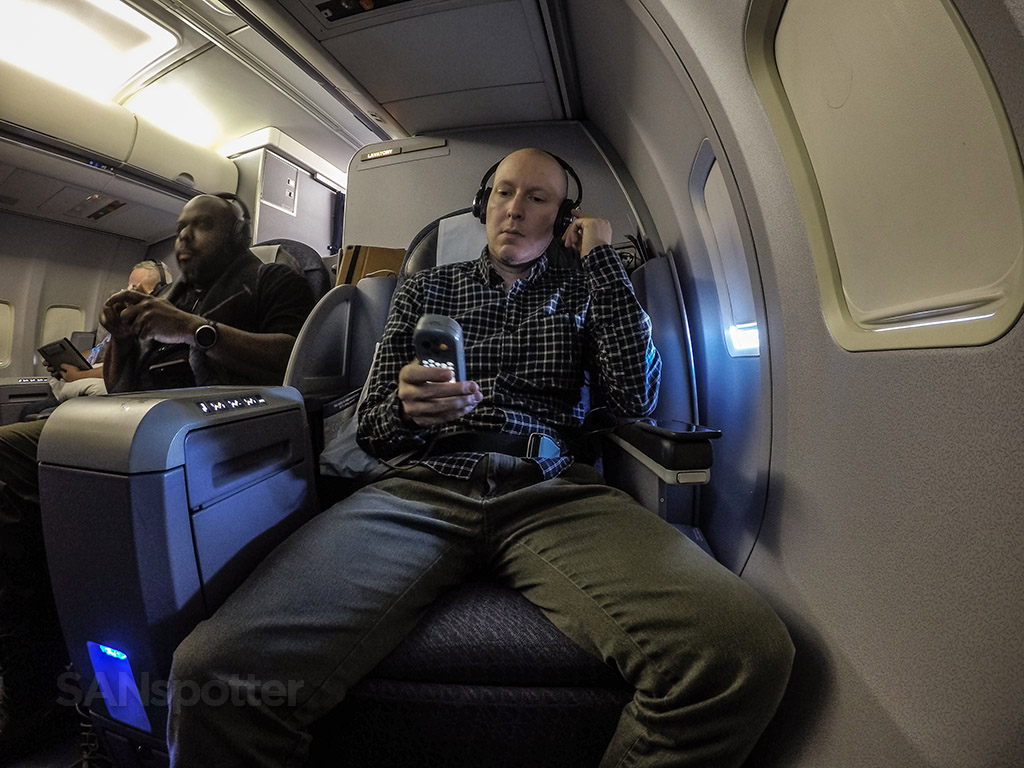 Cabin service started nearly immediately right after take off, with hot towels and drink orders lickety-split. They also wasted no time in getting breakfast served, and as a matter of fact they got right to that even before coming through with drinks or snacks. Unfortunately for me, I was the very last person served, thanks to the fact that I was sitting in the very last row of the forward cabin. At least they still had my primary breakfast option!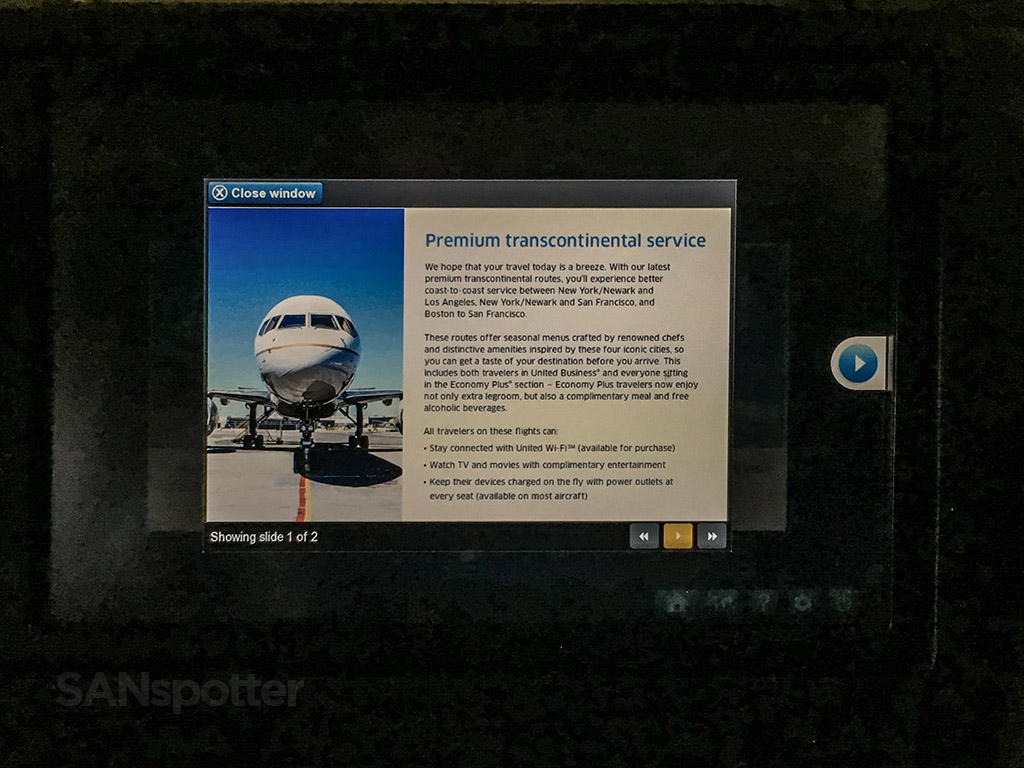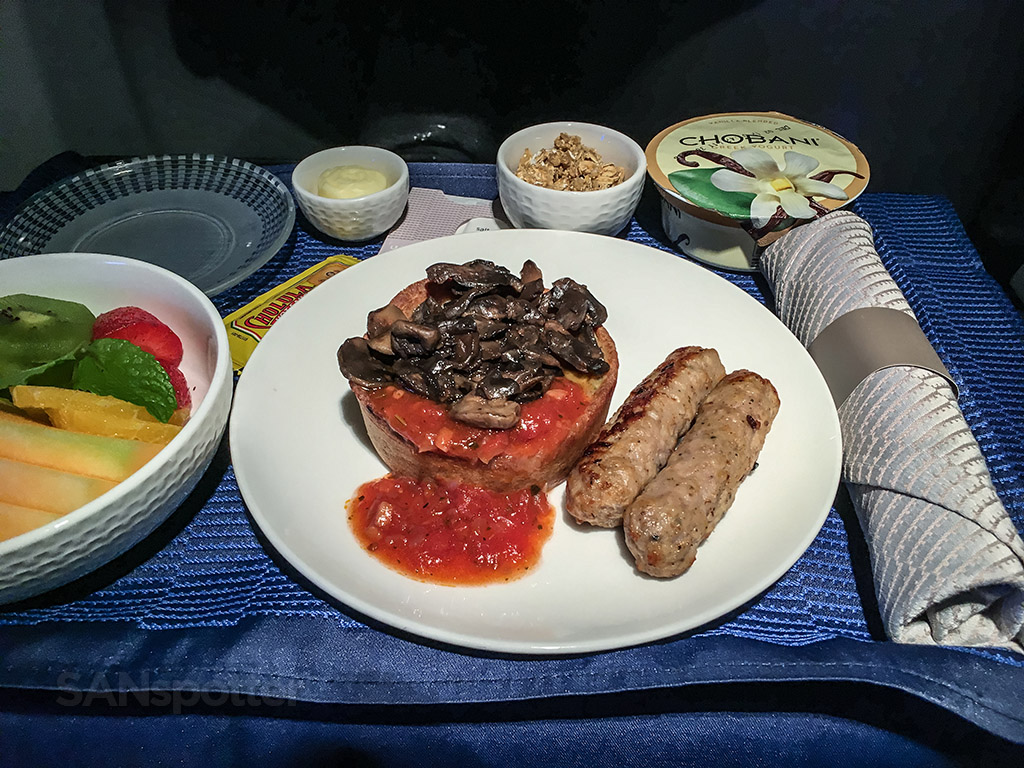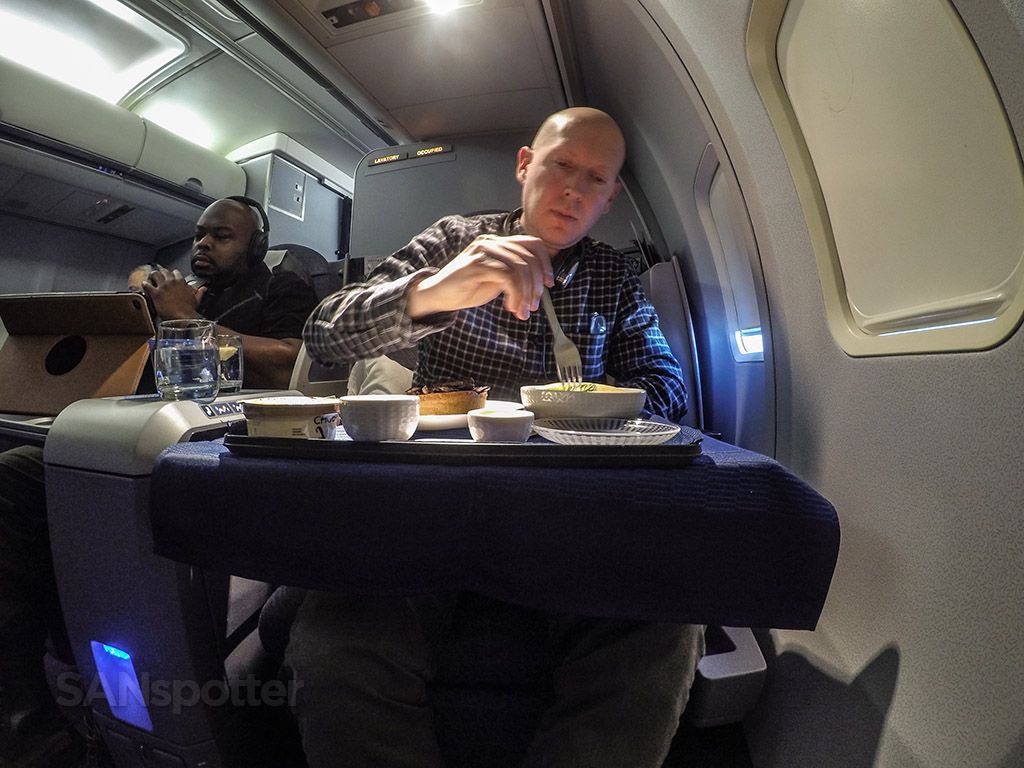 My seatmate passed on the menu items entirely, and instead chose to eat a meal that he brought on board with him from home. Now, this guy was super cool and I enjoyed making small talk with him, but I wasn't quite agreeing with his culinary choices today. It stank. Well, to be honest, I'm sure it would have smelled very good in a restaurant or at home, but that concoction of what smelled like broccoli and garlic and other very strong spices was completely inappropriate to bring on airplane and it had my eyes watering at times.
There should be a law against bringing smelly food on airplanes, punishable by opening the emergency exit door and kicking your smelly butt out to the wing so as not to disturb your fellow passengers. Making it worse was the fact that he seemed to be taking his sweet time and just nibbled on it for two full hours. I can still smell it now as I'm typing this…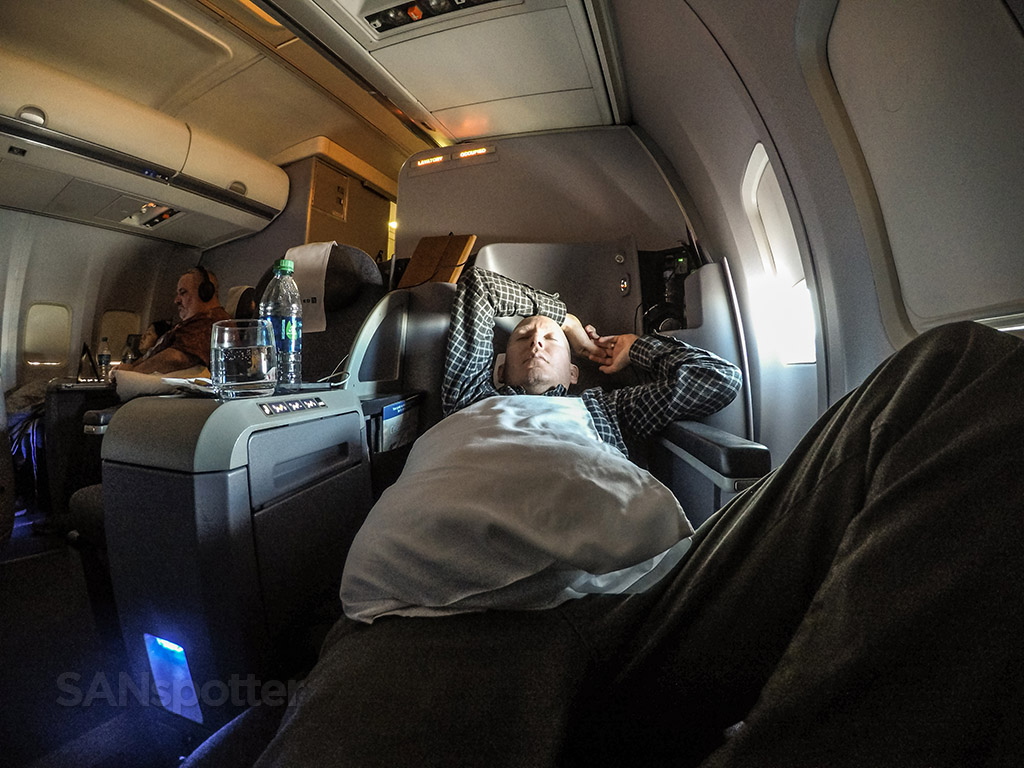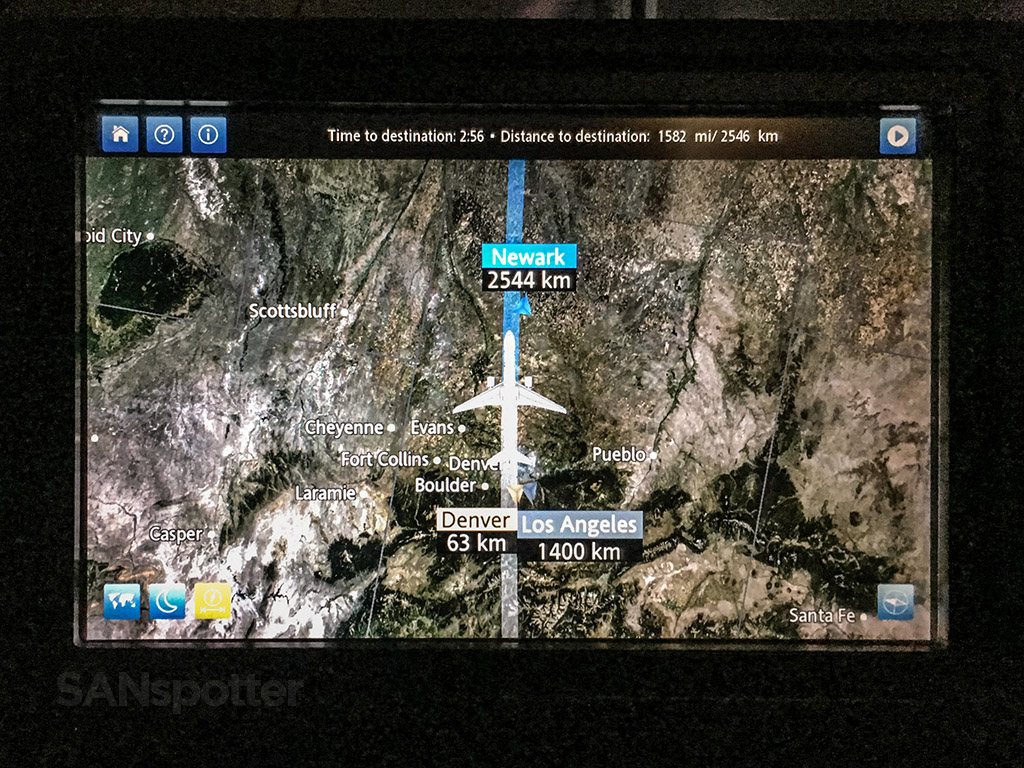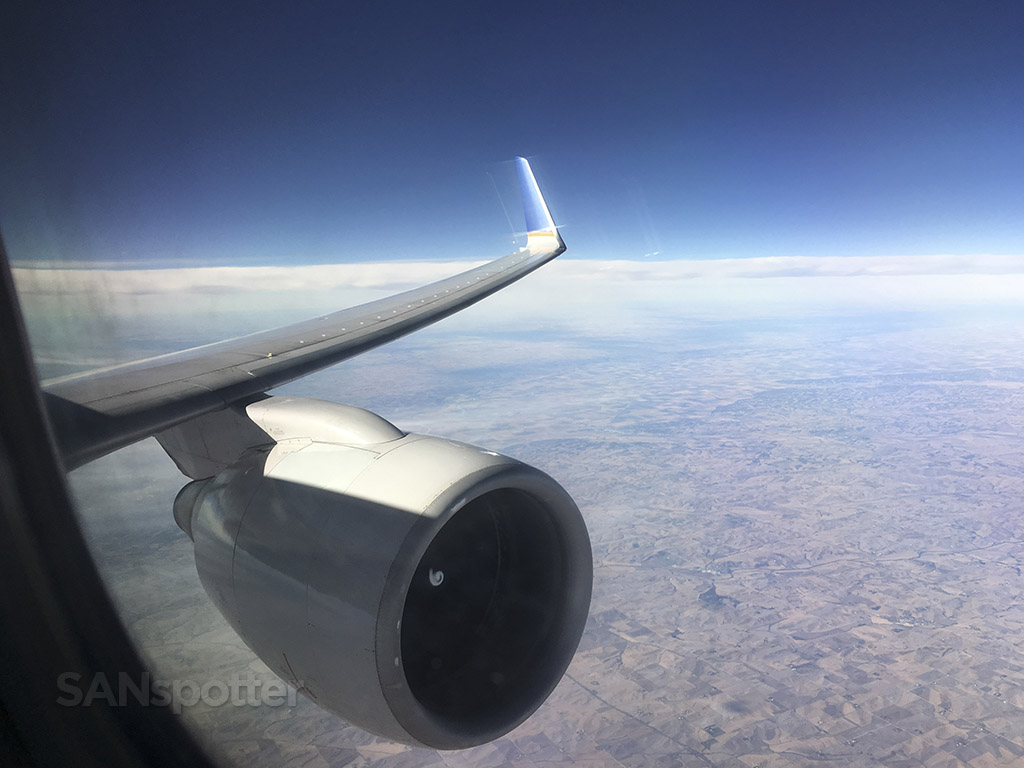 I ended up sleeping for most of the way across the country, and by the time I woke up the sun was starting to set nicely behind us. Things were actually starting to get magical outside as we started our descent into EWR; the beautiful pinks and purples of the sunset mixed with the warm brown fall colors of the ground below were simply mesmerizing and it was hard to look away.
I think the flight attendants came by with a snack service and hot towels during the time that my nose was pressed firmly up against the window, but I can't quite remember. I can neither confirm nor deny that it actually happened.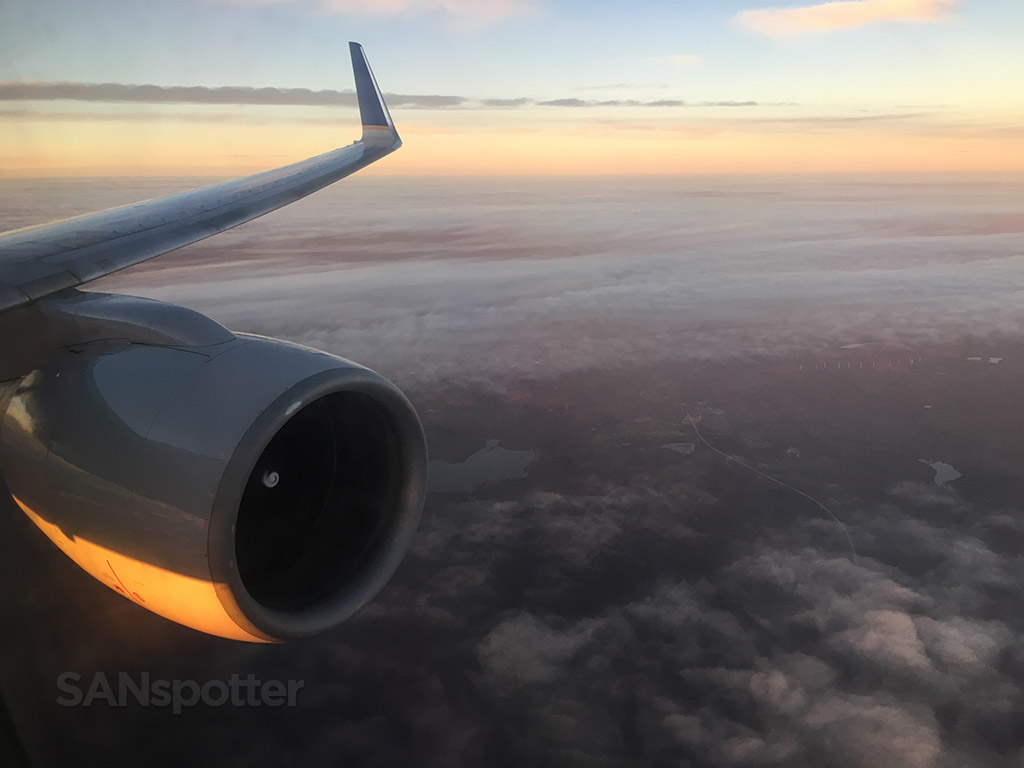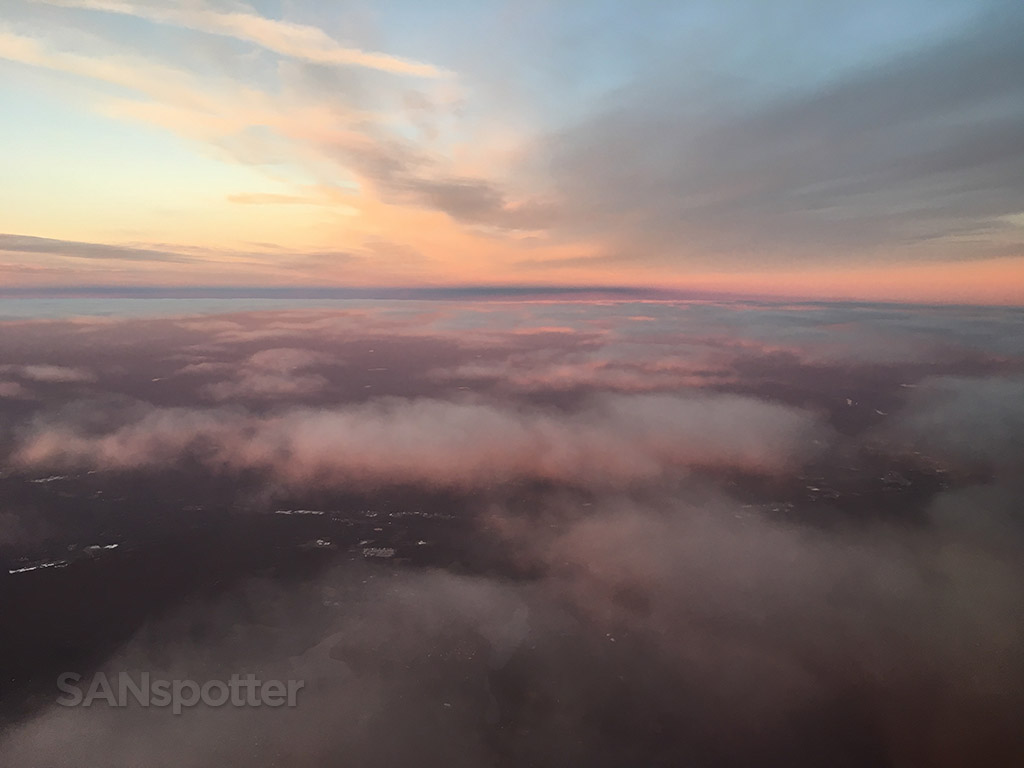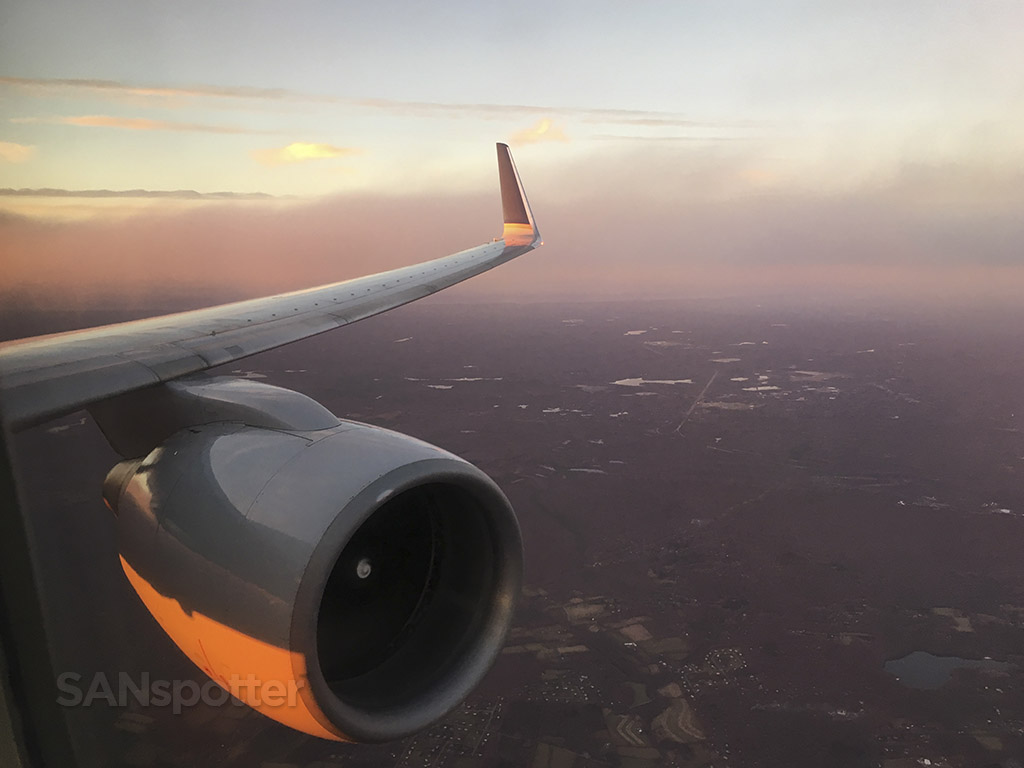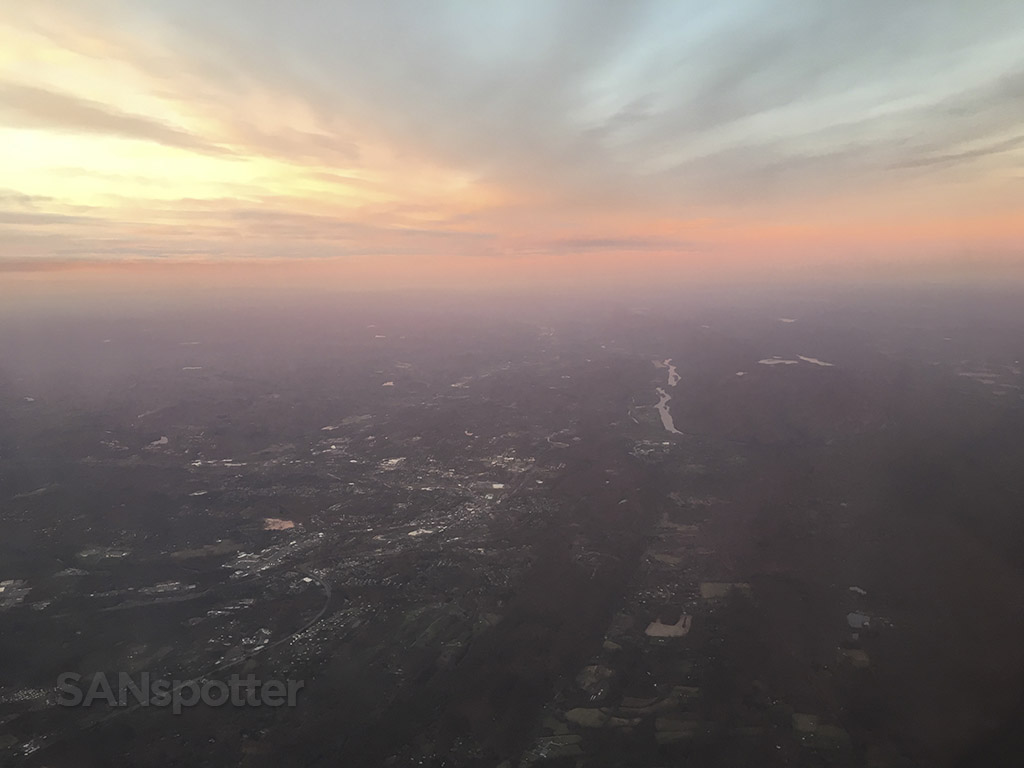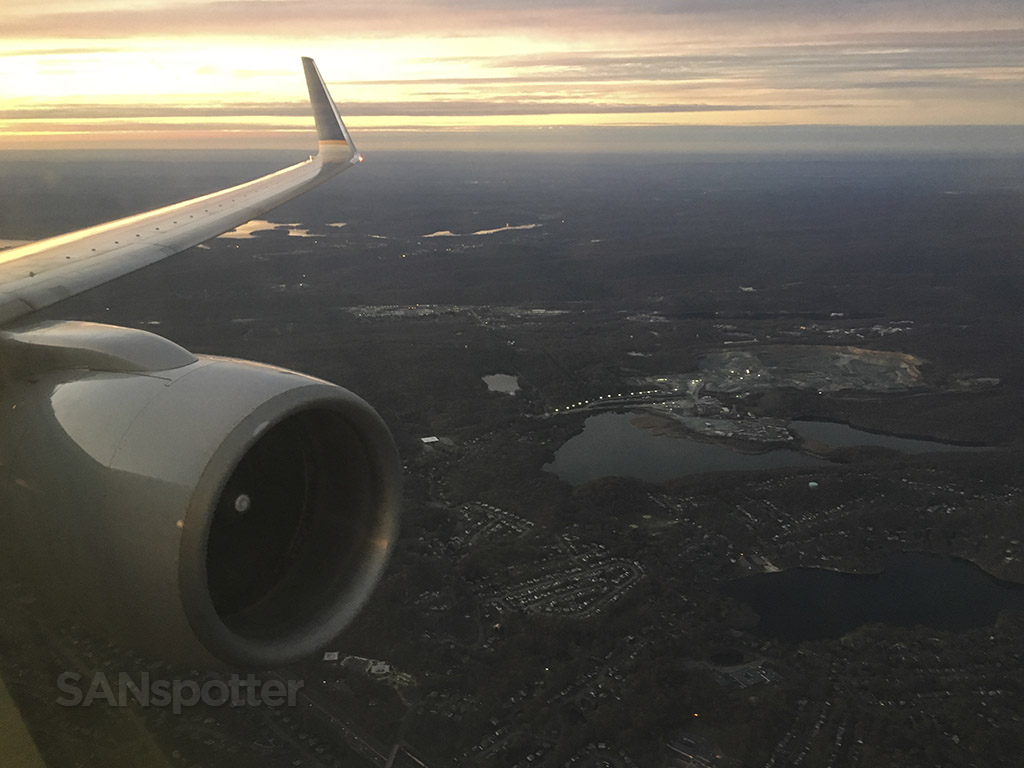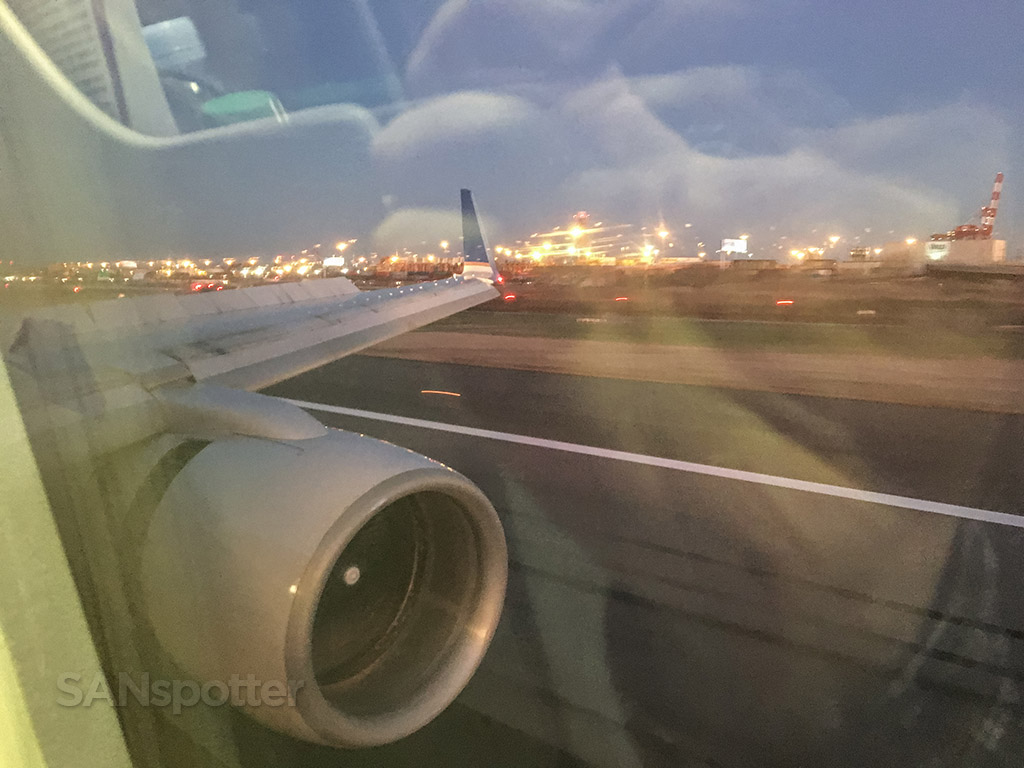 It has been a very long time since I last flew into EWR, and I totally forgot how close the approach is to New York City. I couldn't believe it when we skirted right past the edge of the city on our approach into the airport, and it was a bit of a shame that it was a bit too dark to get good pictures of it all. If you've ever wondered what airport has the best views of New York City on approach, it's definitely EWR!
As I was walking off the airplane and into the terminal here at Newark, I couldn't help but to feel a huge sense of relief and satisfaction for having had the chance to fly an airline product that I've been dreaming about for 14 years. Unfortunately, as I said the beginning of the trip report, I waited a bit too long and this dream airline product has become old and crusty around the edges.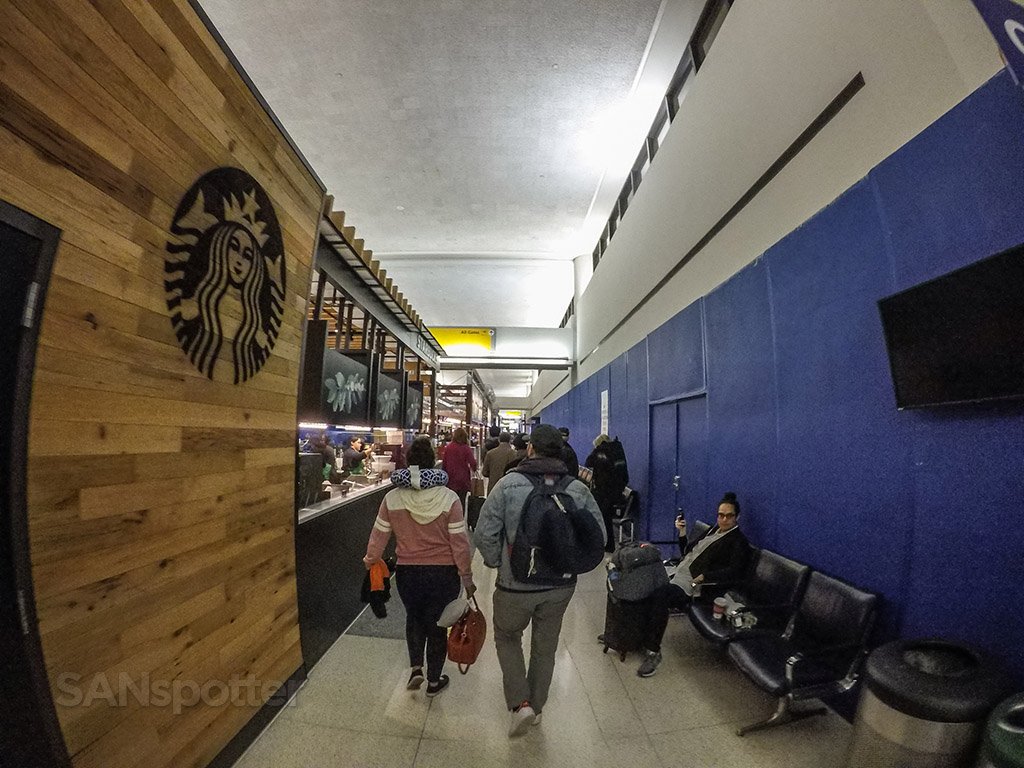 Of course United P.S. didn't quite live up to the expectations that I built up in my mind 14 years ago – but I knew that it wasn't going to even before I stepped onto the plane at LAX. This flight was made simply to scratch it off my airline bucket list – just to say "I did it".
I've got a sneaky suspicion that this will end up being a good decision, as United seems to be more than determined to create a consistent Polaris business class product across it's entire fleet and chances are pretty good that we will see a new premium transcon business class product soon. At least I hope so – not only for my sake, but for theirs as well.