01. Introduction: Delta Airlines first class San Diego to West Palm beach via Atlanta
02. Delta Airlines 757-200 first class San Diego to Atlanta
03. Delta Airlines 757-200 first class Atlanta to West Palm Beach
04. Delta Airlines MD-88 first class West Palm Beach to Atlanta
05. Delta Airlines 757-200 first class Atlanta to San Diego
Our layover at ATL was perfect – we had just enough time to take the plane train down to the new international terminal (F) for a quick and healthy lunch before heading back to concourse B to catch our connecting flight to San Diego. I hate scarfing down a meal under pressure, so it was nice to be able to sit and relax without stressing out about trying to catch a flight.
Our flight over to San Diego today was operated by a 757-200, which is actually kind of rare for me to choose. Delta has been flying at least one 767 a day to SAN for years now, and I've always gone out of my way to catch them. But not this time – we needed to be back in San Diego in the early afternoon, and the only flight that would get us there at that time was DL1467 – operated by a 757-200, and not the 767-300 I would have preferred. Oh well. I don't have a strong attachment to the larger airplane or anything, but it's rare to fly domestic wide bodies these days – especially to San Diego! At least I have the memories of my last 767-300 ATL-SAN segment…
DL1467
Atlanta, GA (ATL) – San Diego, CA (SAN)
Saturday December 27 2014
Aircraft: 757-200
Seat: 5D (First)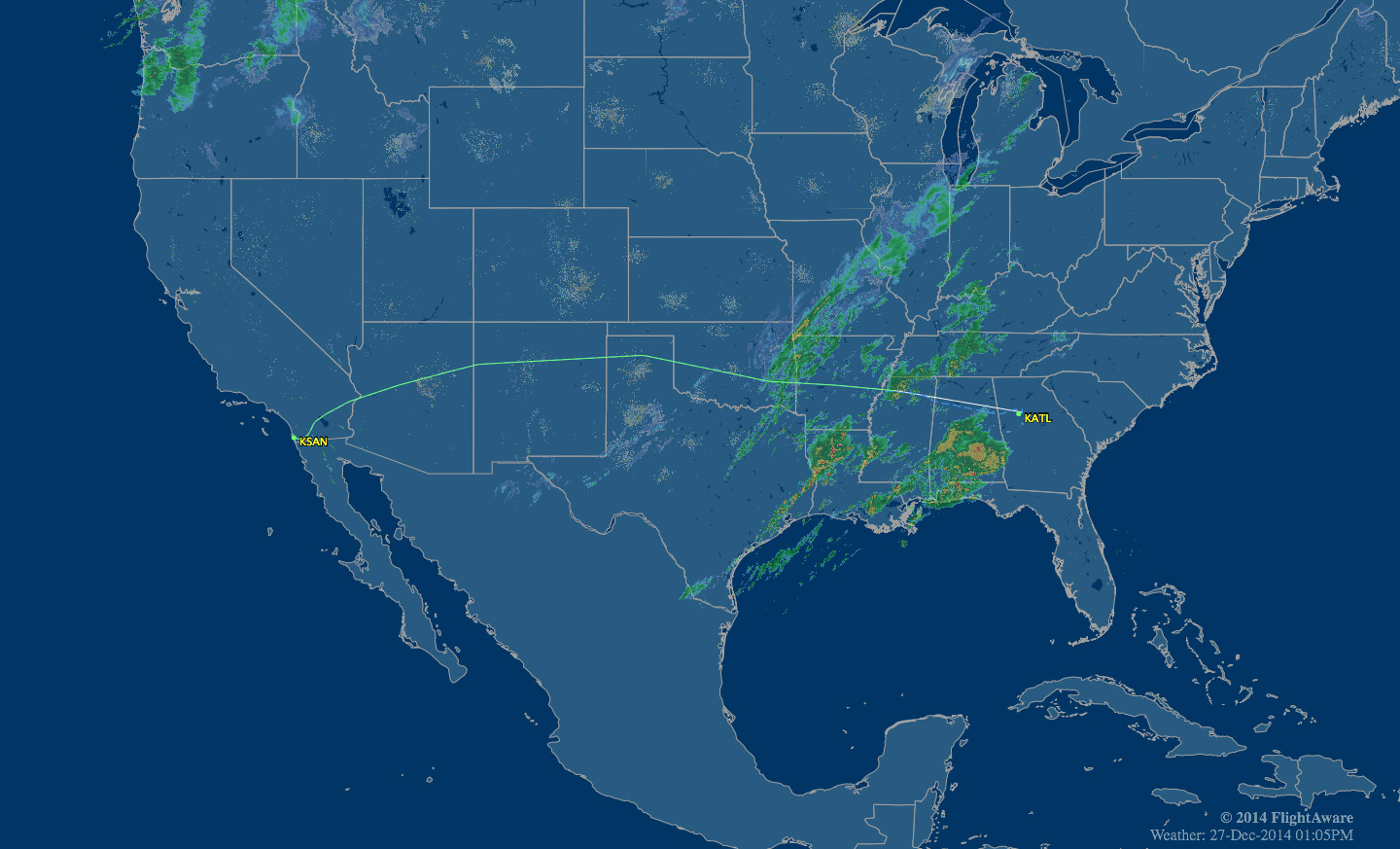 Boarding was delayed a few minutes late due to late arrival of our aircraft, but the gate agents did a remarkable job of getting everyone onboard quickly and efficiently. And once again, I was curious to see what first class configuration this airplane would have. There are just so many variations of these Delta 757-200's, no doubt a result of the merger with Northwest a few years back.
Anyway, this aircraft featured what I call the "square" config (same as our SAN-ATL segment a few days prior), but with the addition of seat-back video screens featuring Delta Studio. I'm not much of an in-flight entertainment guy, but there is one feature of Delta Studio that I like: the flight information page, complete with the tail number of the aircraft. The #avgeek in me digs that like a ditch, but I imagine that kind of information is useless to 99.9% of the flying public. Still, I'm glad they include it!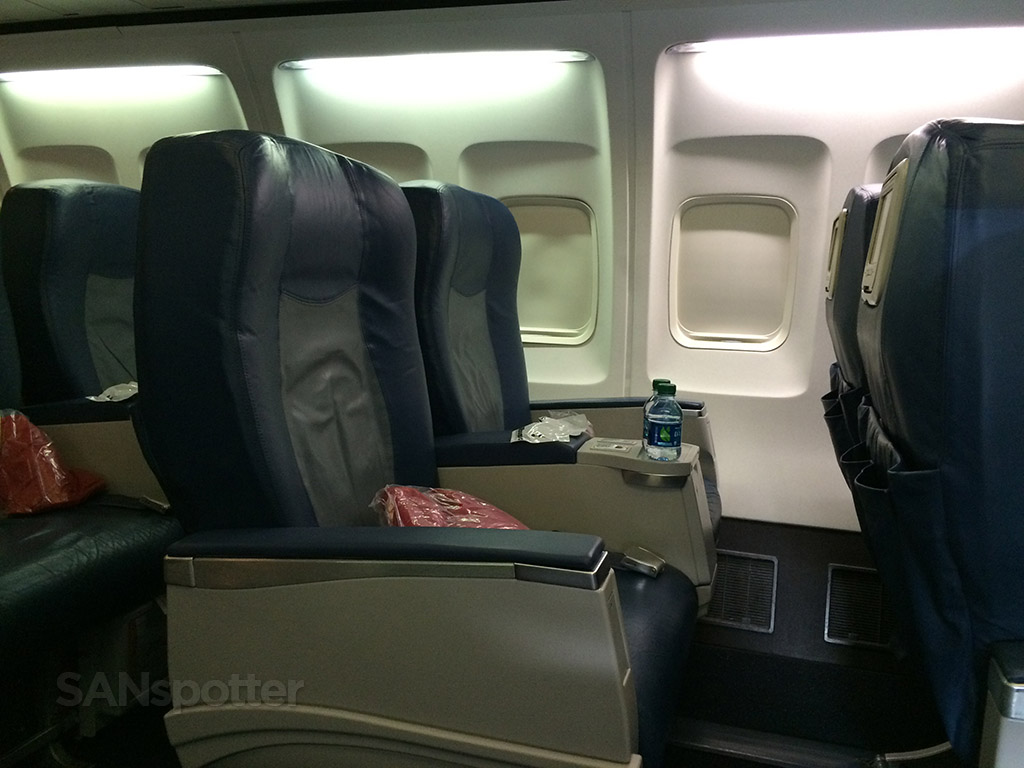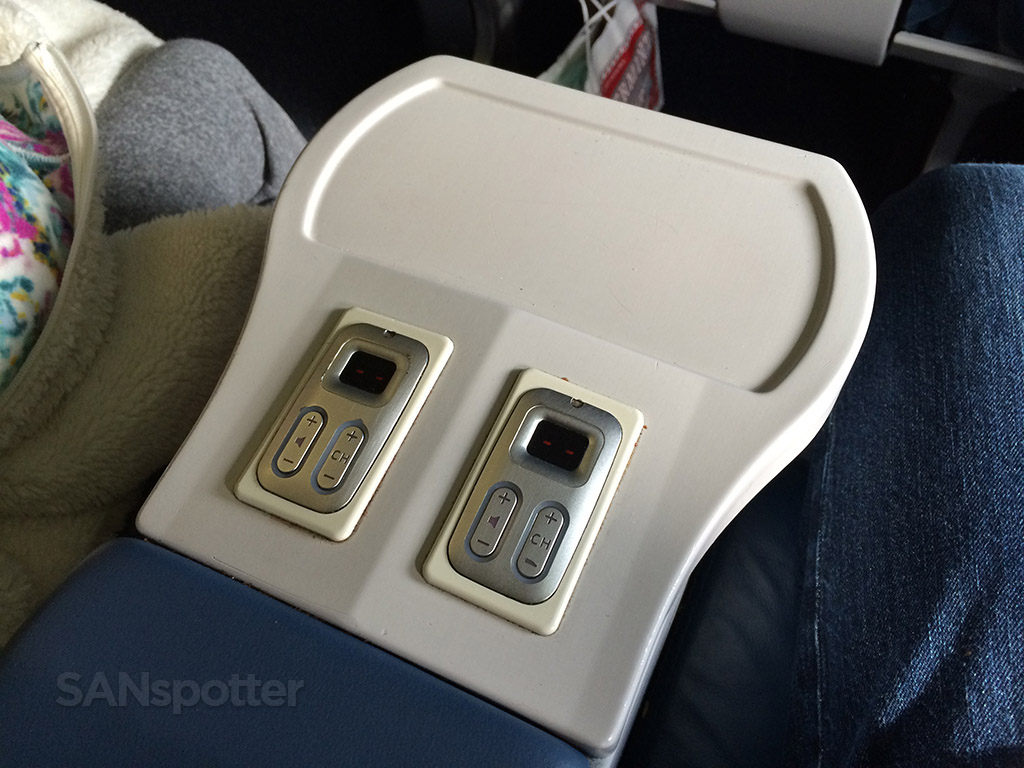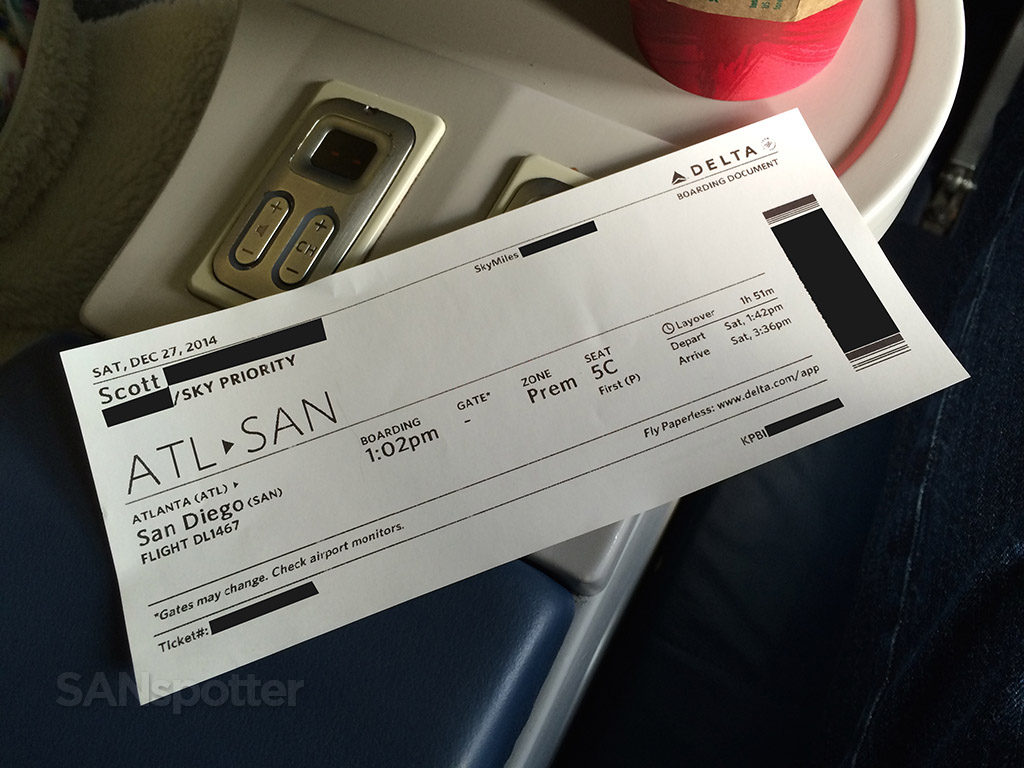 Despite the delayed boarding, we actually pushed back from the gate right on time. From there, it was a short taxi out to runway 8R with only two aircraft ahead of us. We were off in no time! It did feel weird leaving ATL for SAN so early in the day though. Normally when we return home from PBI (via ATL), we take that very late afternoon 767-300 flight which gets us into San Diego after dark. I was actually looking forward to arriving home with at least a few hours of daylight left.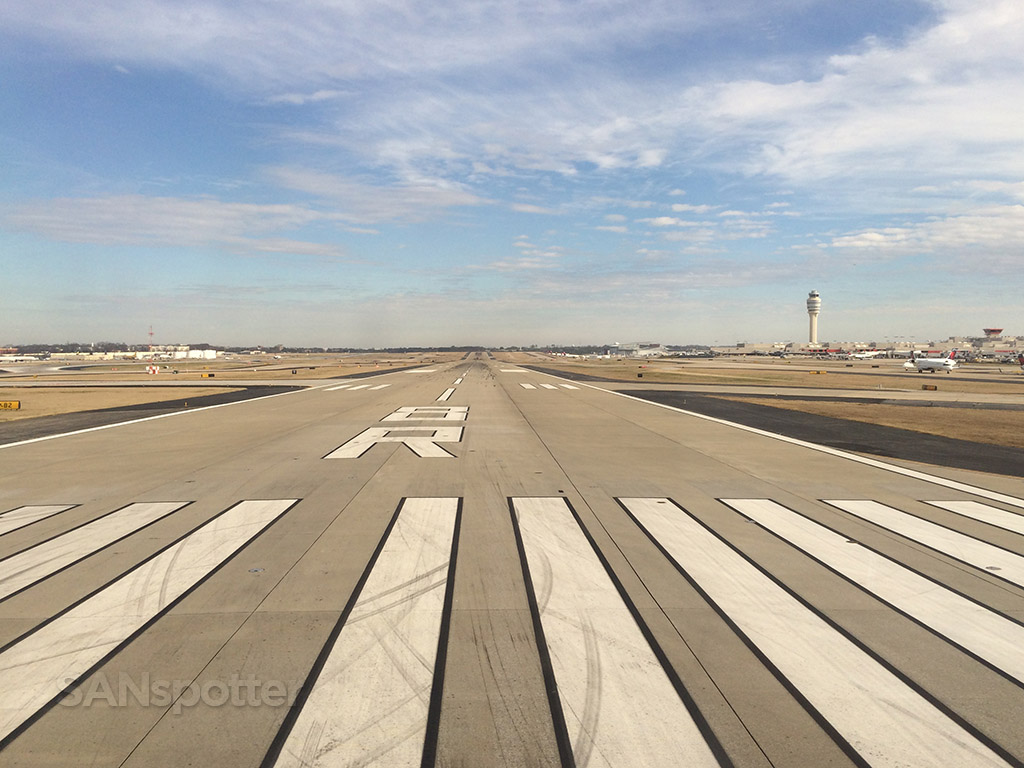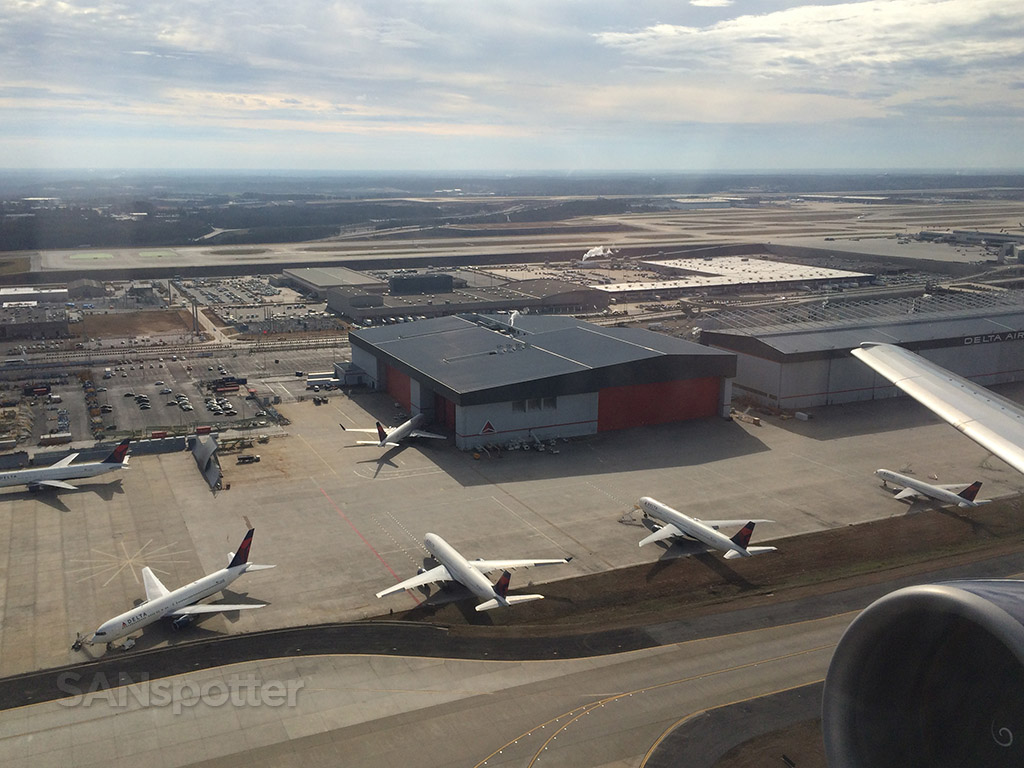 Being that this was our 4th first class Delta flight in less than a week, we pretty much knew the drill. Hot towels, followed by drinks and snacks, and then the meal service. Very predictable, right down to the timing. If there is one thing that Delta has down pat, it's the consistency of the domestic first class product. There were no surprises or issues here.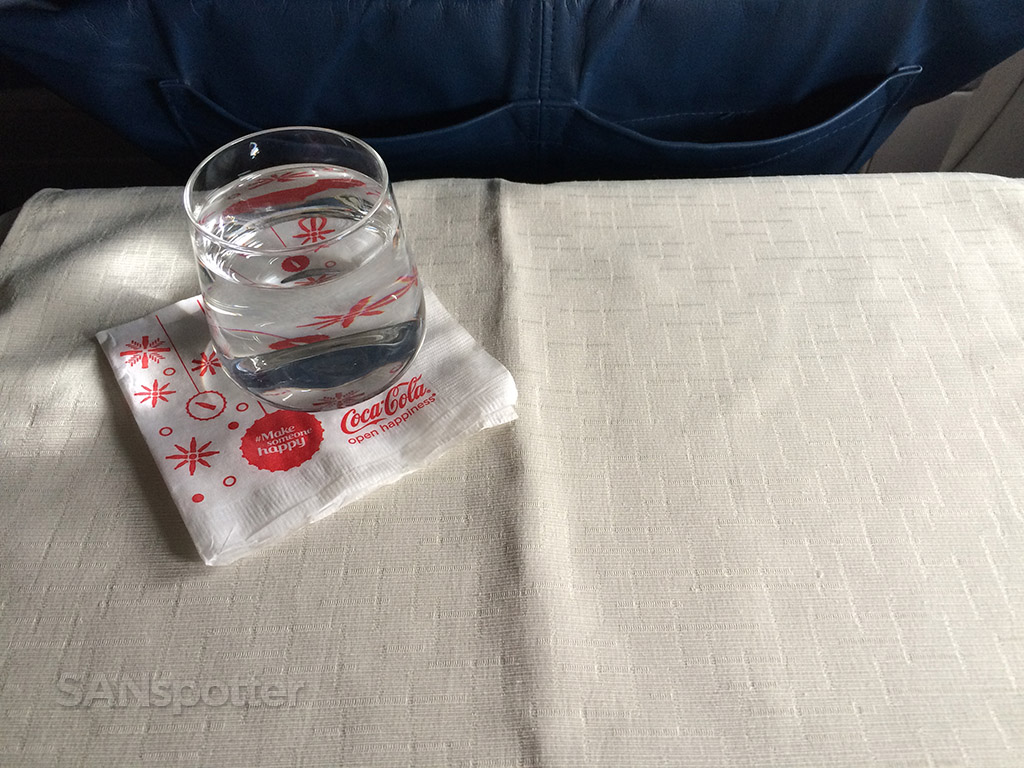 For lunch today, I decided to go big and try that hamburger that looked so good on our SAN-ATL segment earlier in the week. I'm a pretty healthy eater, so it's been a long time since I had a burger – and I figured that this was a special occasion, so what the heck, right?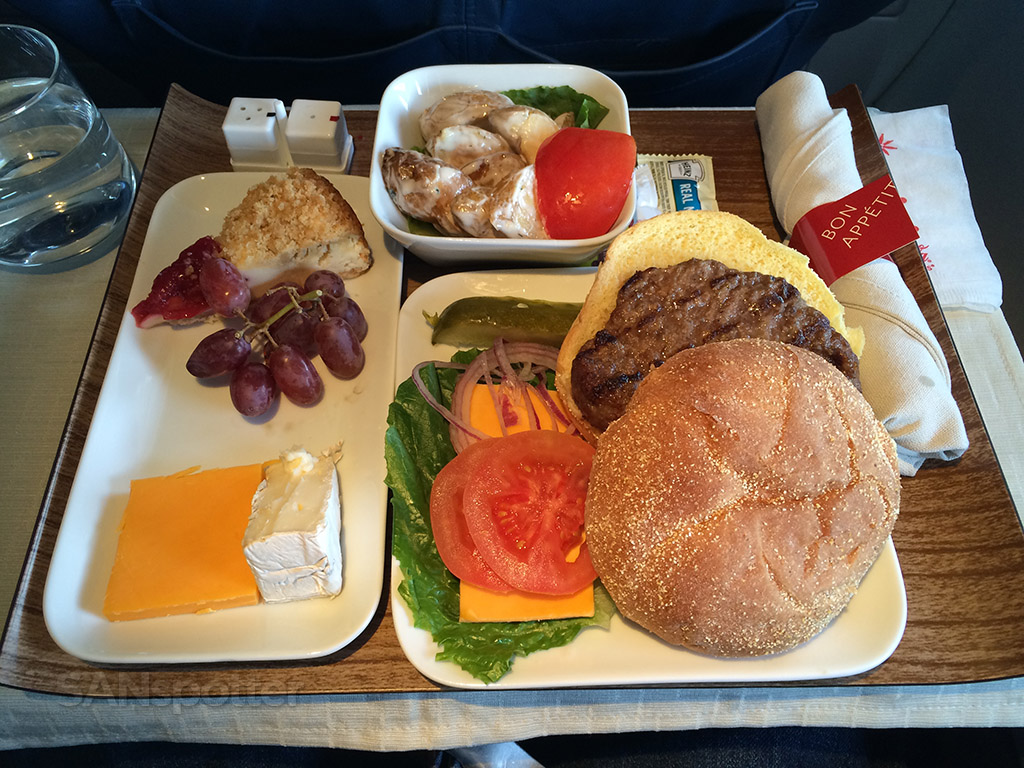 My wife chose the other option, which was a pretty decent looking chicken salad.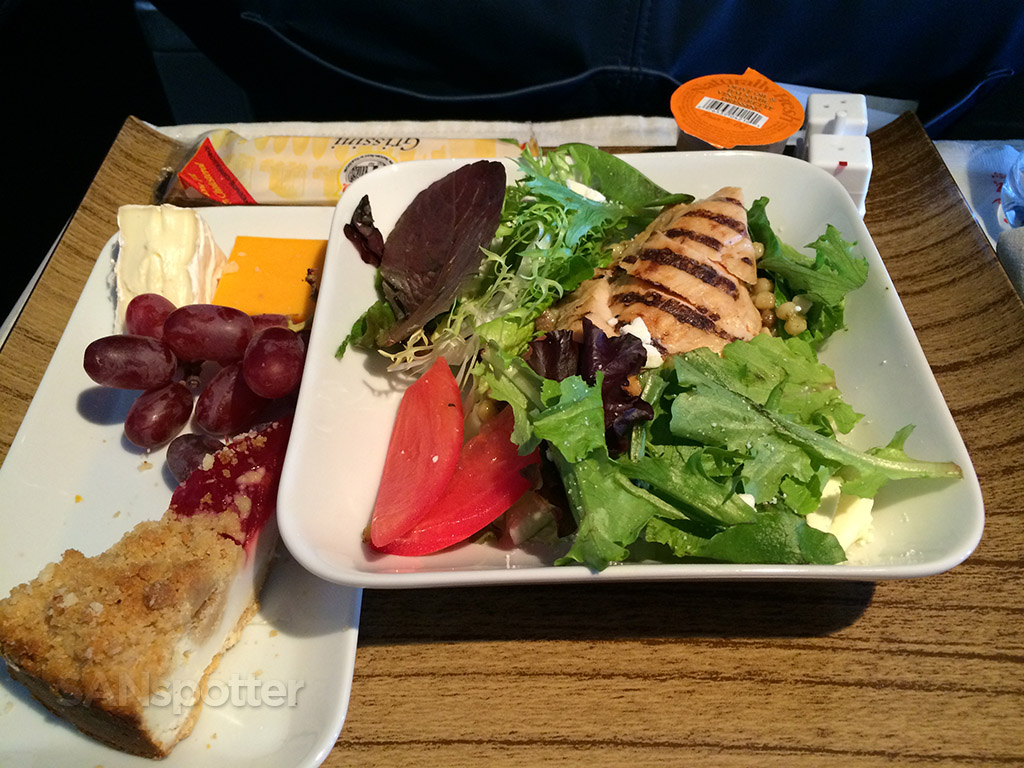 Both meals were served with a fruit and cheese plate on the side, which was pretty good. So – how was the burger? Surprisingly good! I've had worse burgers on the ground, so I was rather impressed considering that this was airplane food. Hamburger itch…scratched.
The only thing out of the ordinary worth mentioning about this meal service was that the flight attendants served from back to front. I haven't seen that before on Delta flights, so I'm wondering if this was just the preference of the flight attendants? I'm not really sure.
I tried watching some TV after lunch, but there wasn't anything in the Delta Studio collection that seemed interesting to me. There are a lot of options though – so it's a pretty good in flight entertainment system overall. I prefer the moving map anyway, along with a good nap to pass the time.
We made pretty good time heading west, and we ended up a bit ahead of schedule as we approached San Diego. The scenery is always amazing flying into SAN, and this time was no exception: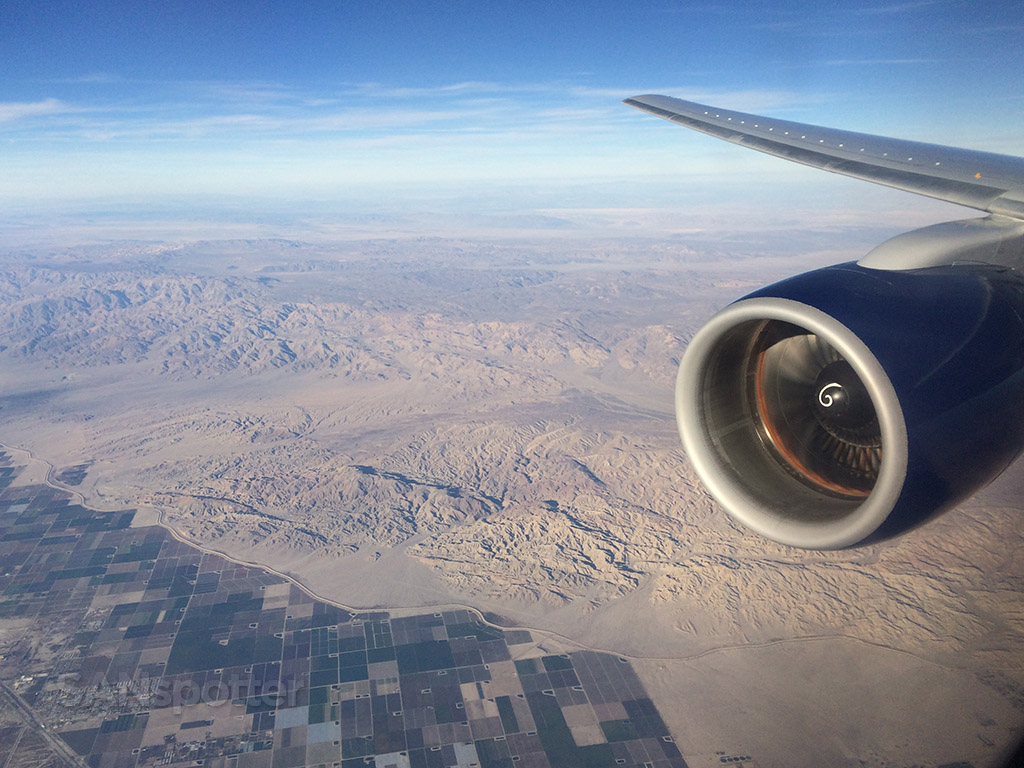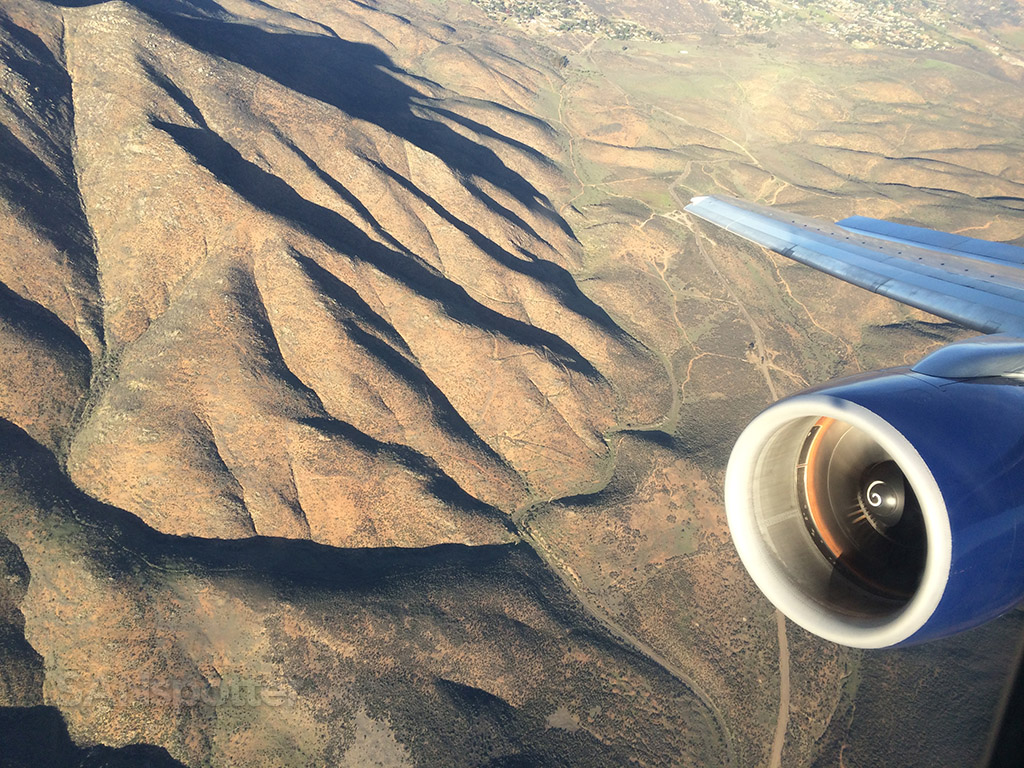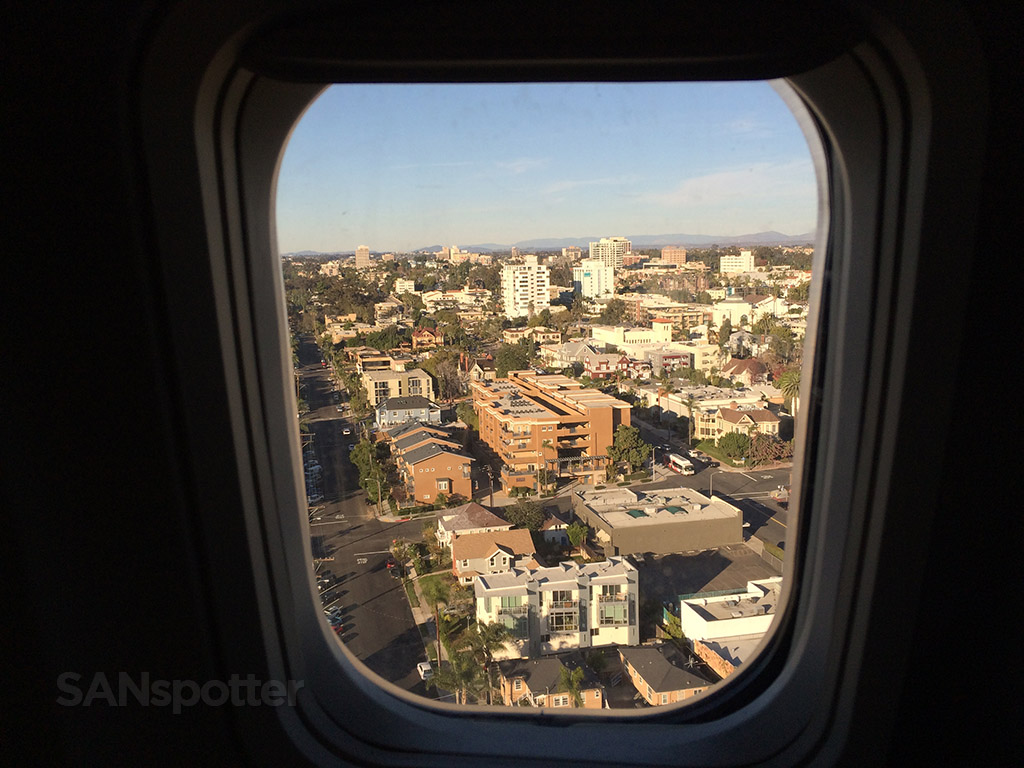 We hit runway 27 just a few minutes later, and there was another 747-400 charter (Atlas) sitting on the north side of the field that I tried to get a pic of. It was too bumpy though, and they all turned out blurry. Oh well. It was good to be home!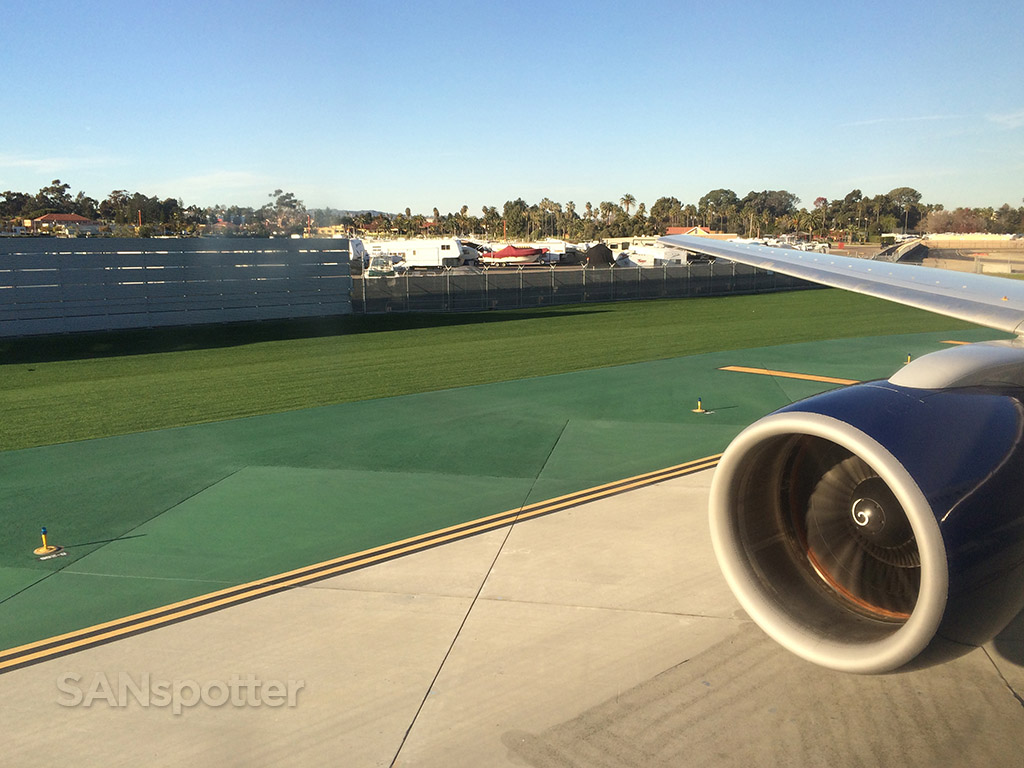 So that's it for this one. Delta Airlines is consistent for sure, and we had no complaints about any portion of this trip to south Florida and back. Thanks for following along, and stay tuned for my next adventure!