I first flew Delta A321 first class six years ago, and back then, I thought it was a really great product. Not only did it look great, the seats were fairly comfortable and the cabin crew was fantastic.
I'm happy to report that six years later, not much has changed. On the other hand, not much has changed.
As a matter of fact, this review is completely replacing the review that I wrote for that flight (which was very thin and not very descriptive). I don't normally delete my old airline reviews, but in this case, it's worth it because this one is going to be a much more comprehensive review of nearly the exact same experience. It's basically a big fat do-over.
DL2958
West Palm Beach, FL (PBI) – Atlanta, GA (ATL)
Thursday, December 30, 2021
Aircraft: A321
Registration: N392DN
Duration: 1 hour 56 minutes
Seat: 5D (First Class)

First things first: Delta has two completely different kinds of first class products on their A321 aircraft. Their newest A321neo's feature an all new first class seat. The older A321's (which is what this review will cover) feature the older style seats. I just wanted to make that clear before proceeding…
My full review of Delta A321 first class from West Palm Beach to Atlanta
Normally I'm the kind of person who likes to show up to the airport obnoxiously early. However, thanks to the rental car return process taking a little bit longer than expected, I felt like a normal traveler this morning.
By the time that I arrived at the Delta check-in area in terminal B at PBI, I had just over an hour to go before boarding was scheduled to begin. That's cutting it close for me!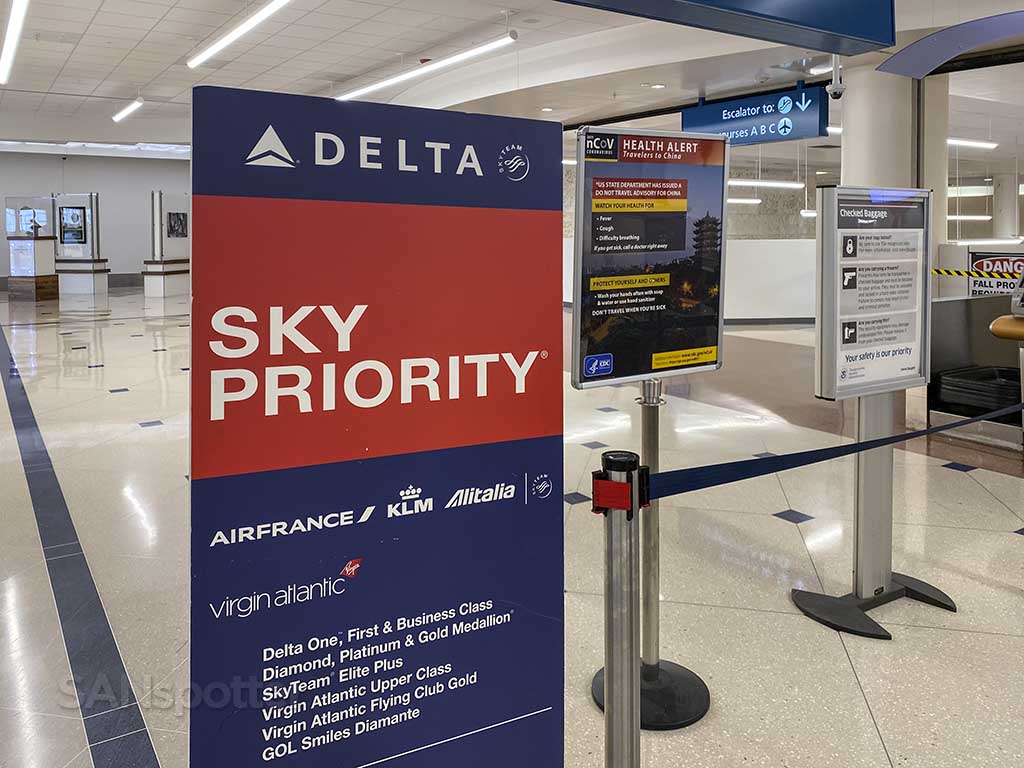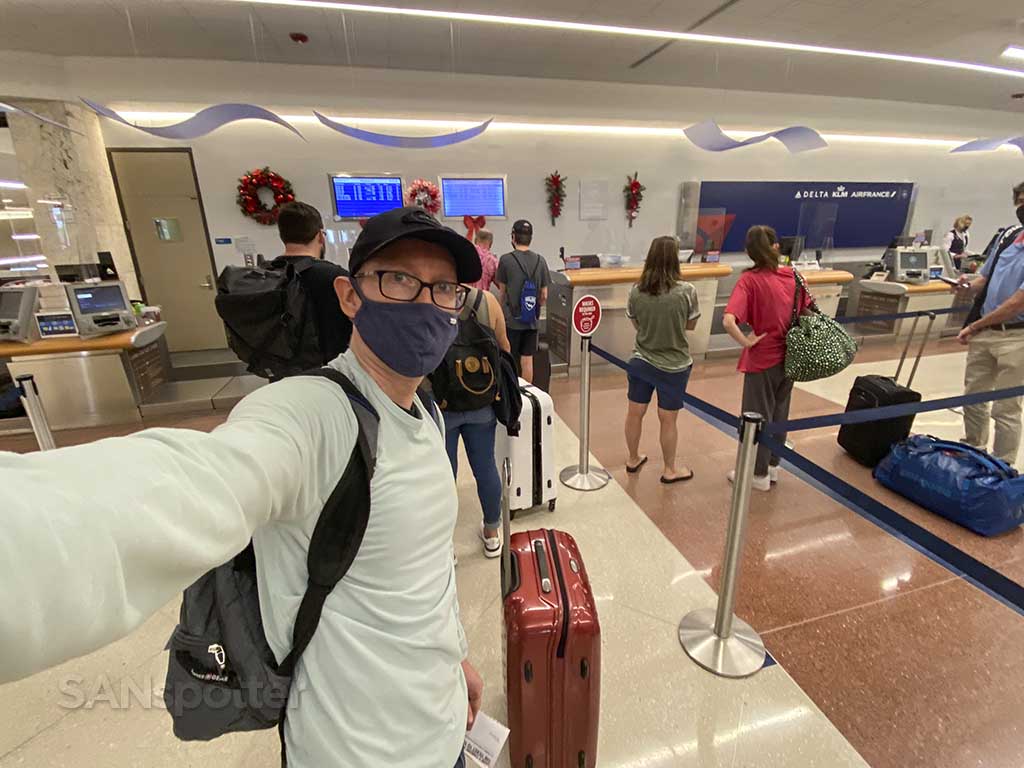 What's new in terminal C at the West Palm Beach Airport?
I used to fly in and out of West Palm Beach several times a year. My parents lived nearby, but have since moved a bit north (closer to Orlando). I figured I'd give West Palm Beach a try for this trip, just for old times sake. In hindsight, I'm glad I did, because a lot has changed since my last visit. Terminal C (where the Delta gates are) is growing up!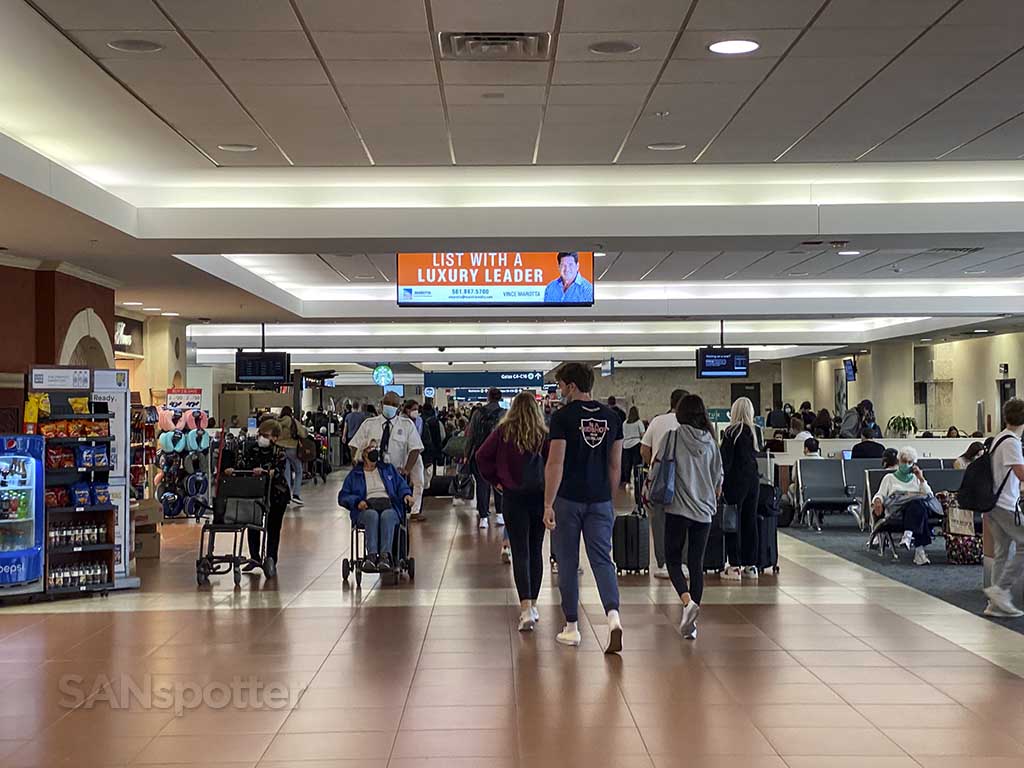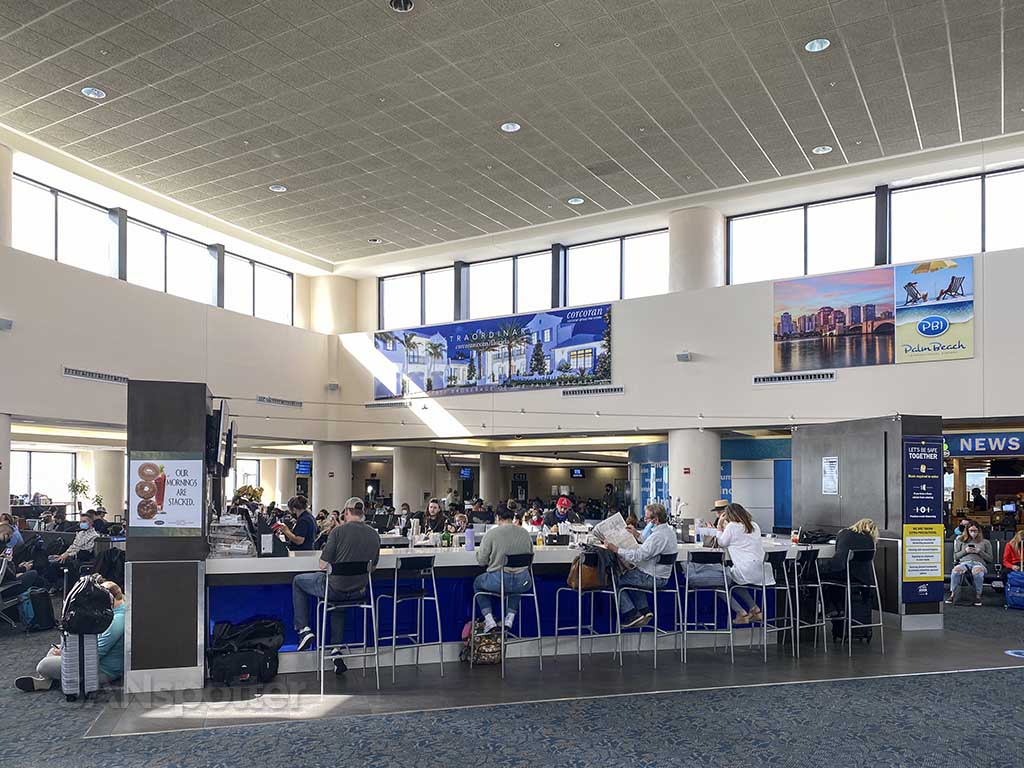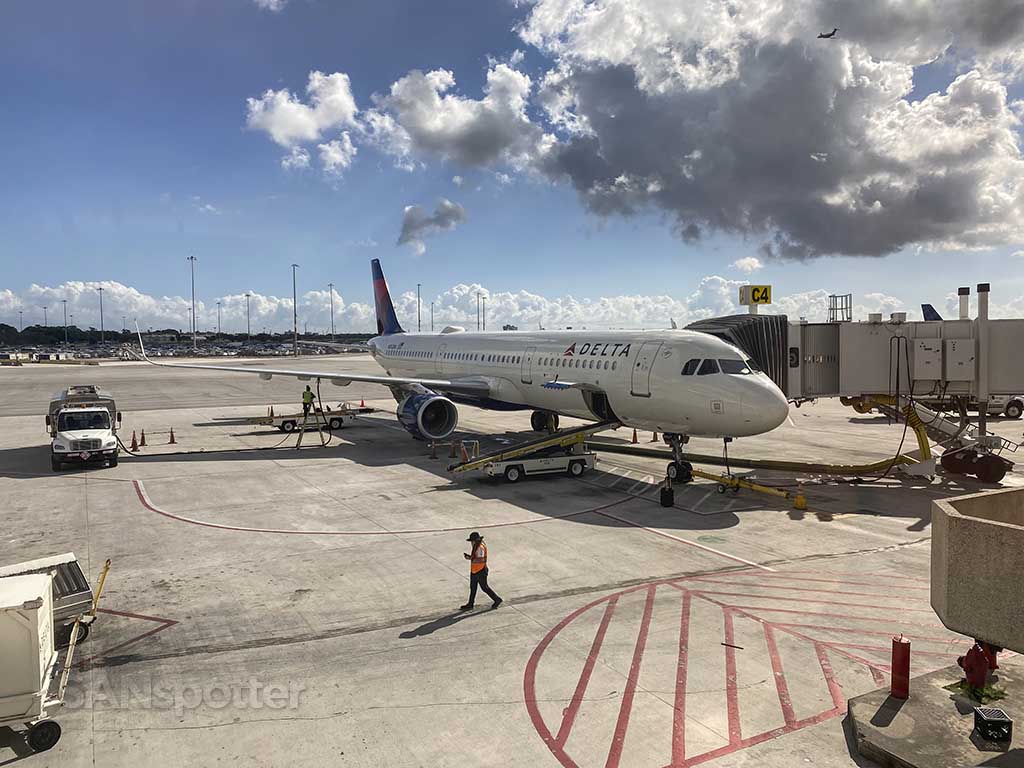 The boarding process for flight number 2958 to Atlanta
The nice thing about flying Delta out of West Palm Beach is that the Delta Sky Club is located in very close proximity to all of the Delta Air Lines gates. No, I didn't have Sky Club access this morning (a first class ticket alone isn't going to get you in), but I'm just saying that for those of you who are inevitably going to ask that question.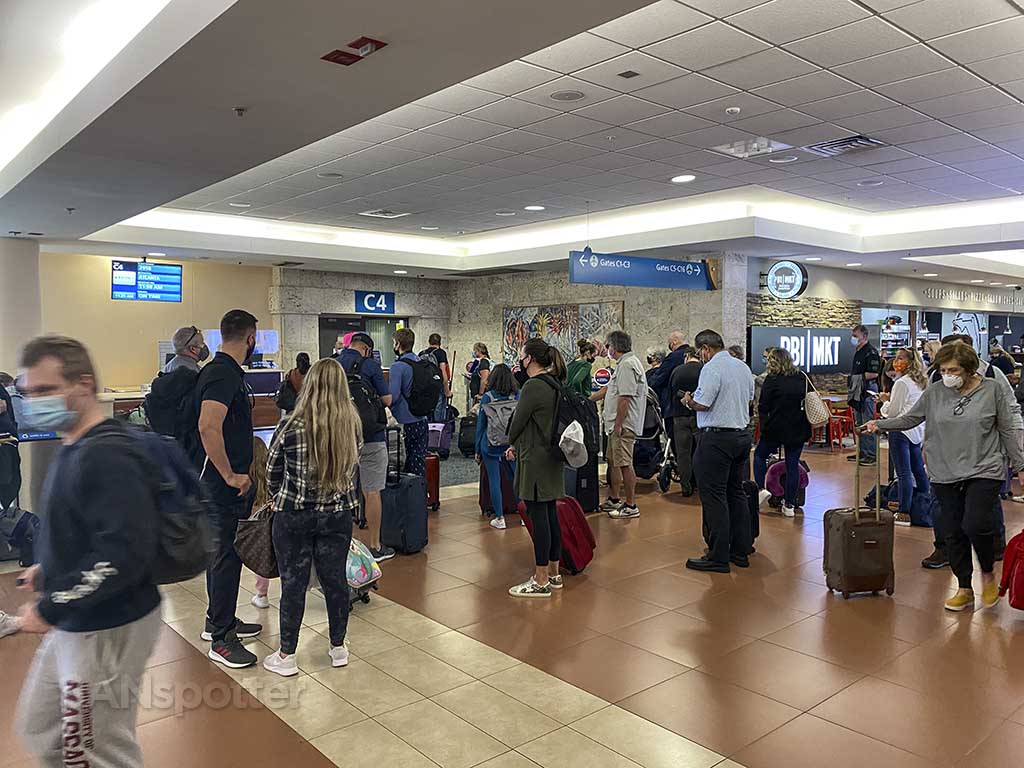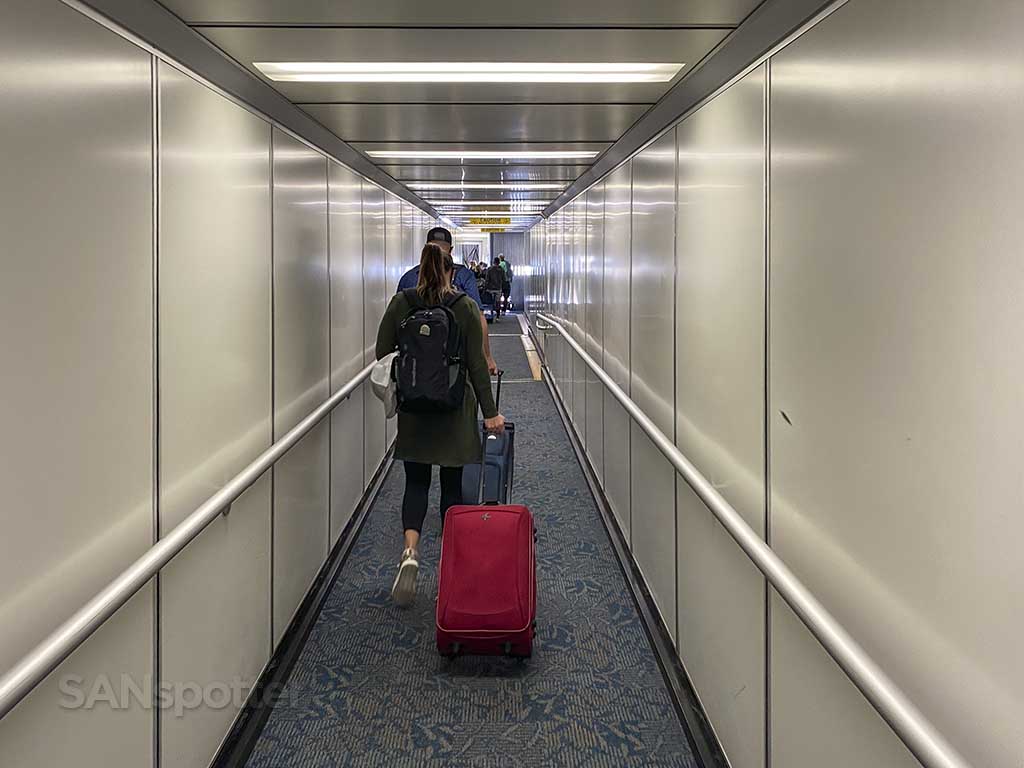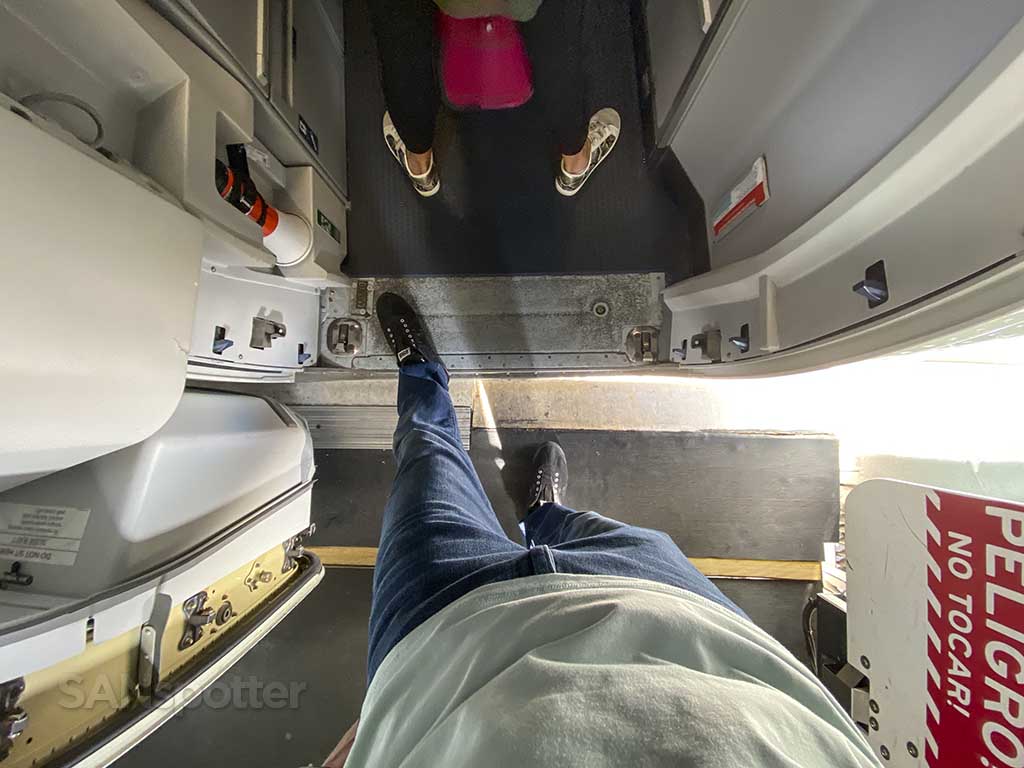 My first impressions of the first class seats on the Delta A321
Considering that I wrote my first review of Delta A31 first class six years ago, I already knew what to expect. Especially since I had to walk right on past the first class cabin a week ago on my A321 flight from Atlanta to West Palm Beach. It's hard to believe that these seats (and this aircraft) are six years old already, but the good news is that it still looks and feels brand new.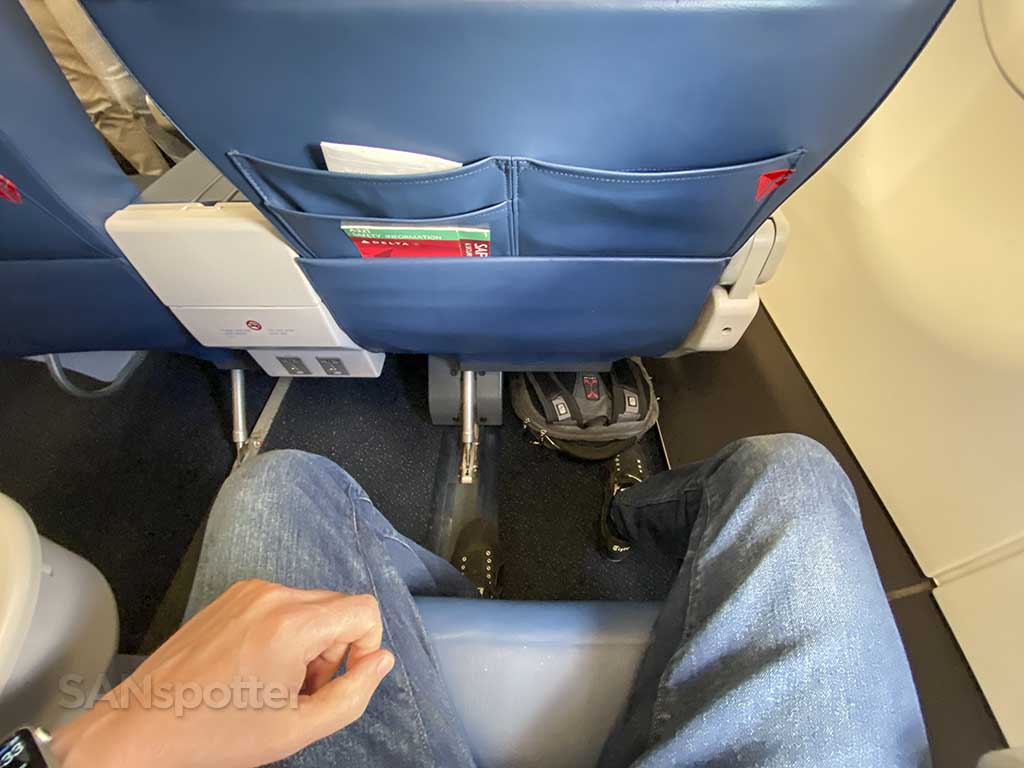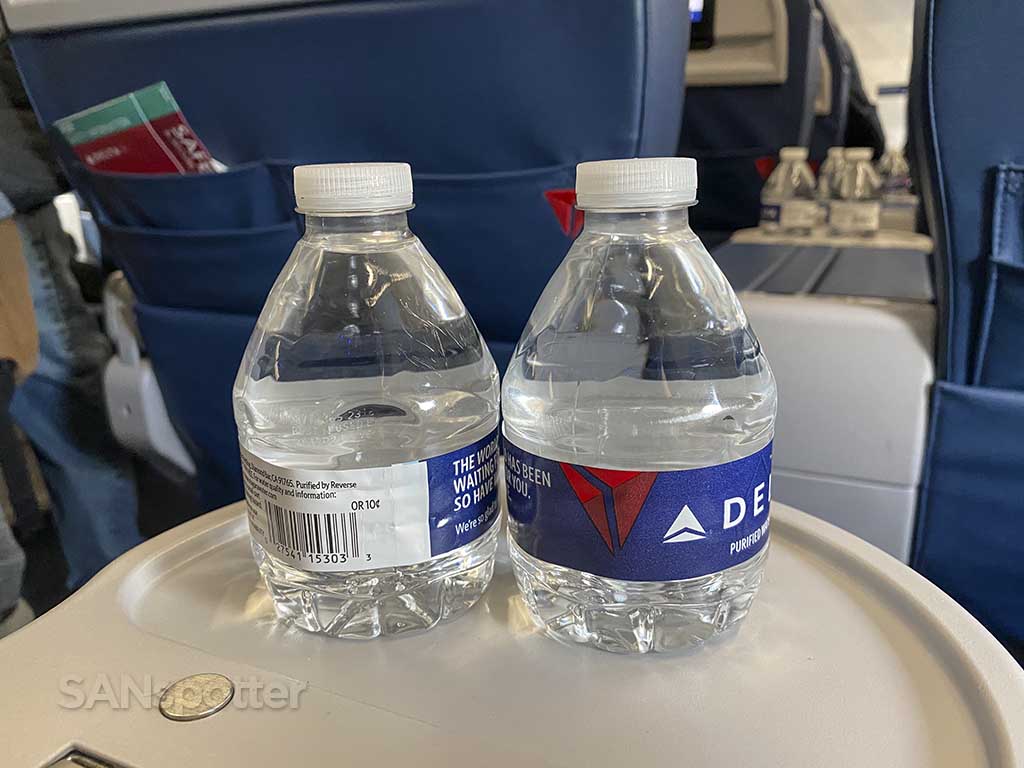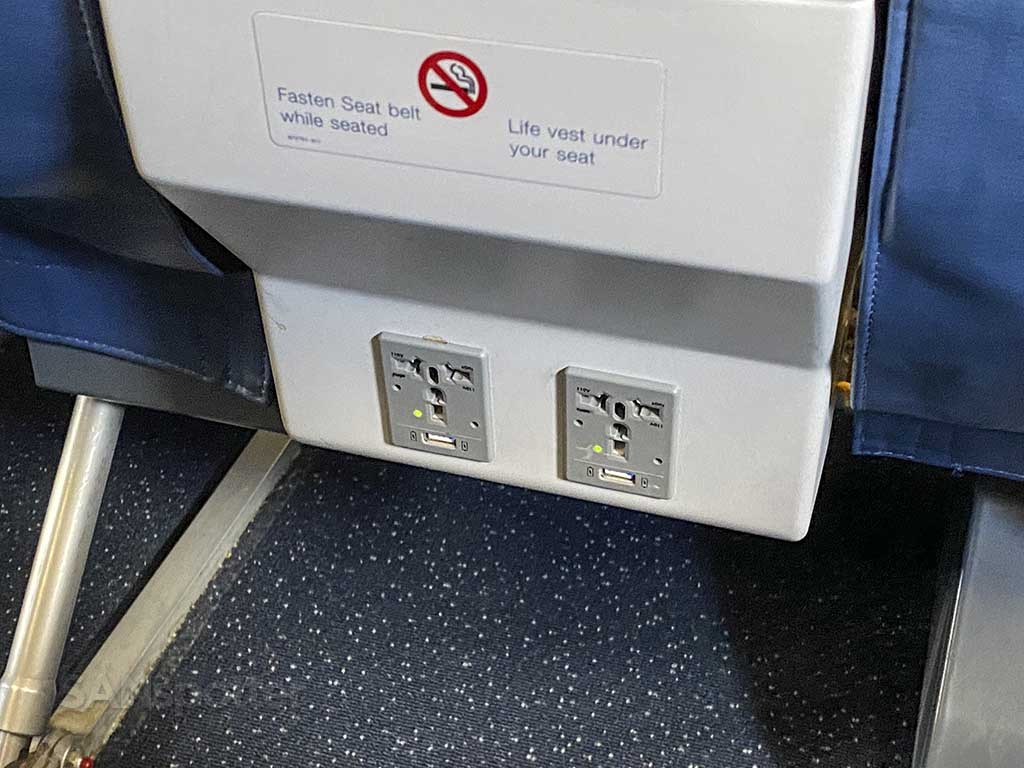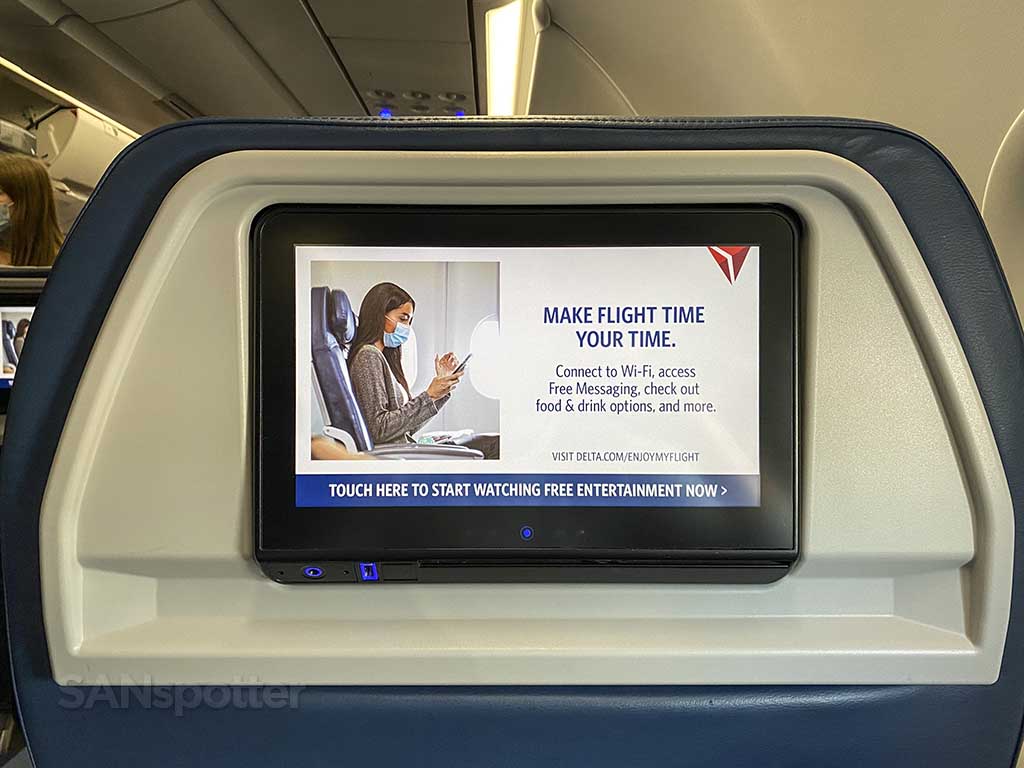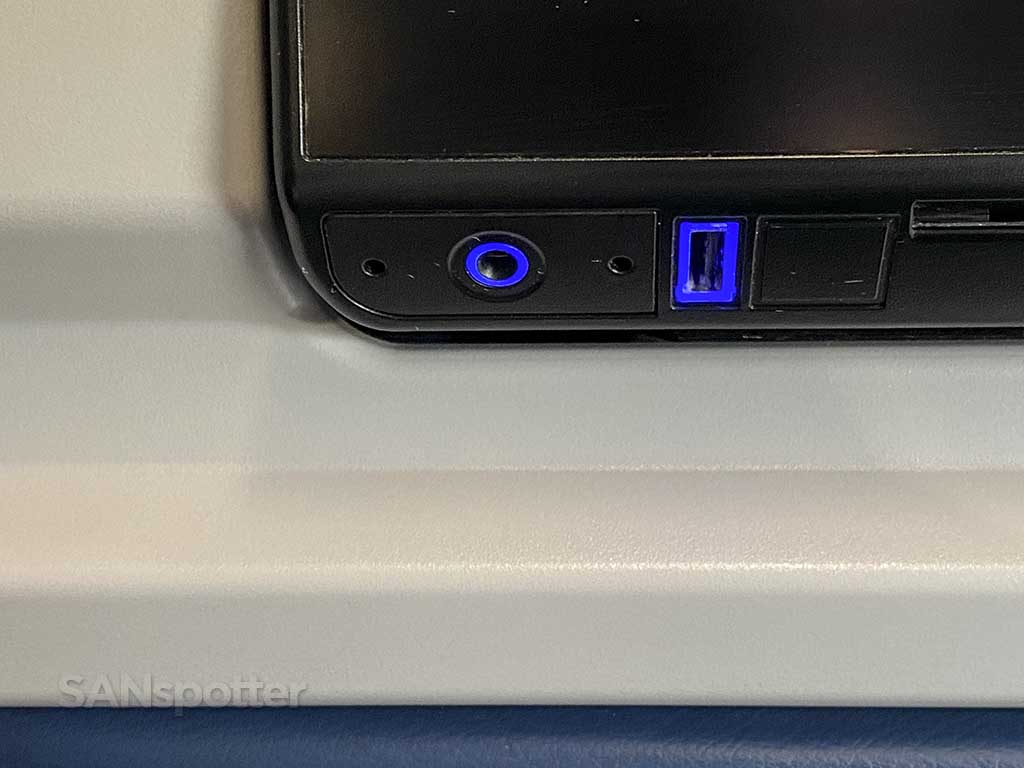 How are the first class seats different from the Comfort + seats on the Delta A321?
Honestly, there's not all that much of a difference between the first class seats and the Comfort Plus seats located just behind them. Yes, the first class seats are a bit wider with maybe an inch or two more of legroom, but in all honesty, they're about the same comfort-wise.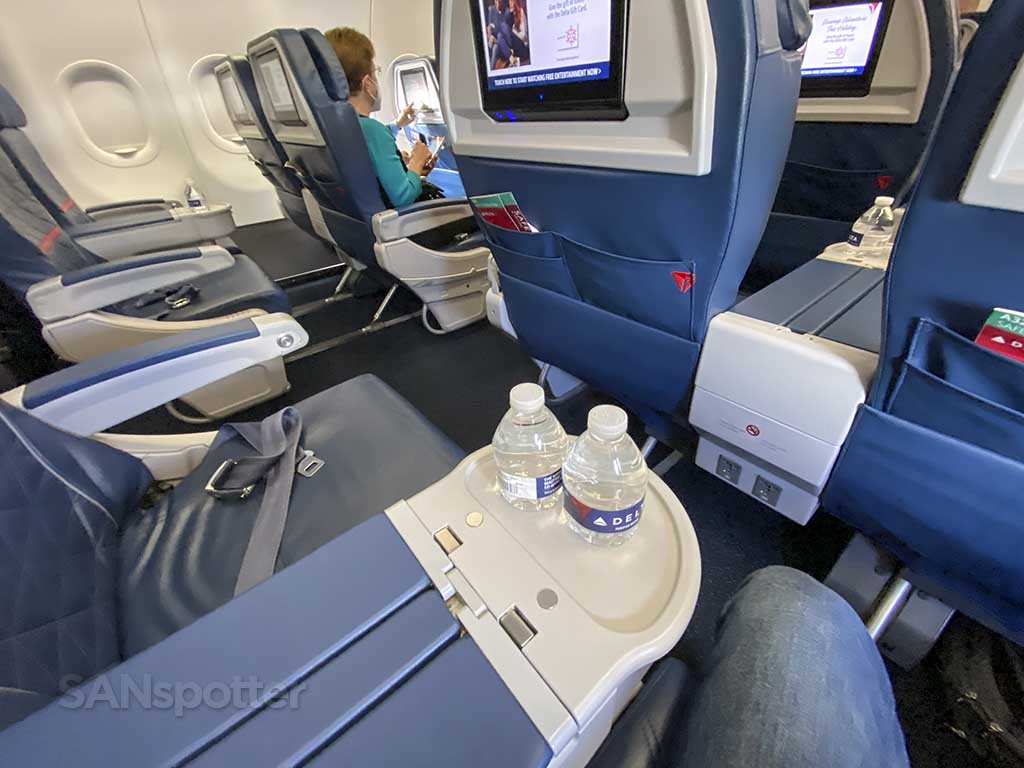 For a short flight such as West Palm Beach to Atlanta, you may be better off just choosing a Comfort Plus seat instead. You'll get more legroom than economy, and exactly the same snacks and drinks that you'll get in first class.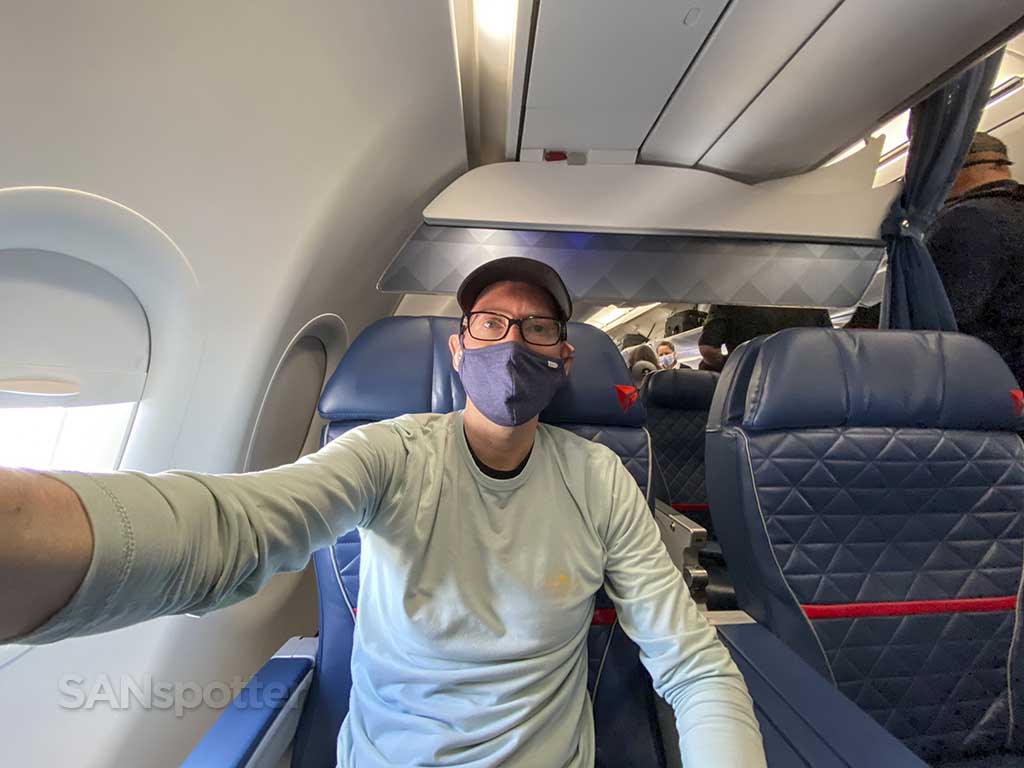 The departure out of West Palm Beach
Flying out of the West Palm Beach airport is always a treat for AvGeeks. There isn't all that much of a variety of airline traffic, but business jet traffic here is on another level.
And if you're lucky (like we were today), you'll get to takeoff towards east. An easterly departure will send you right over the beach and out over the ocean.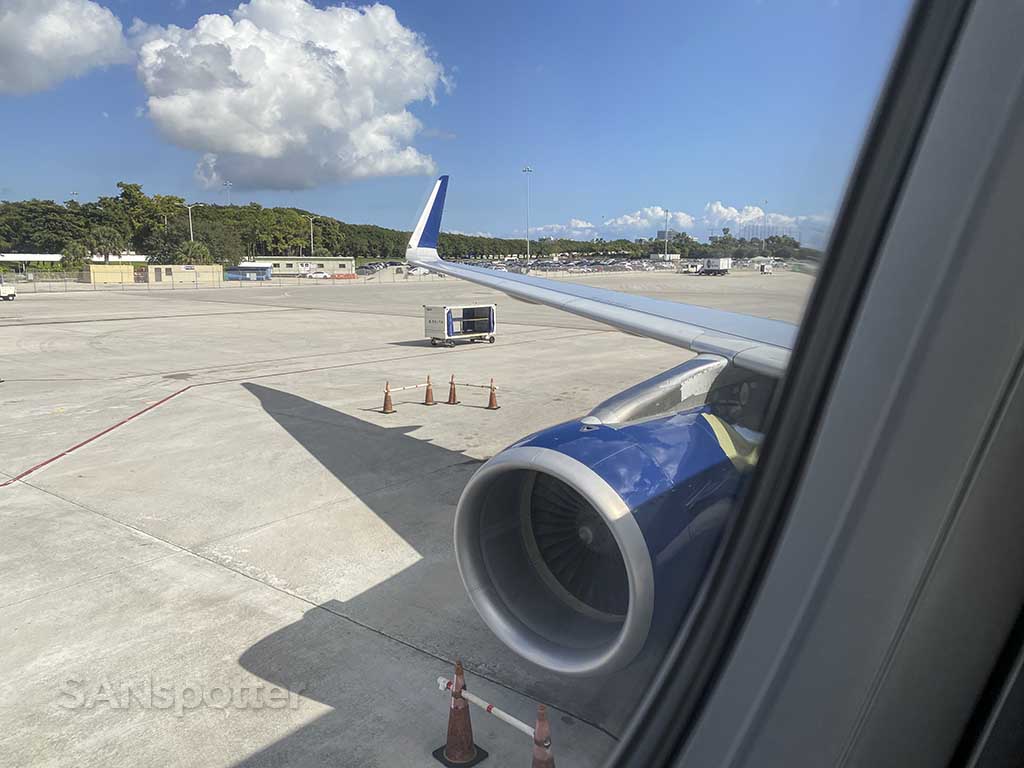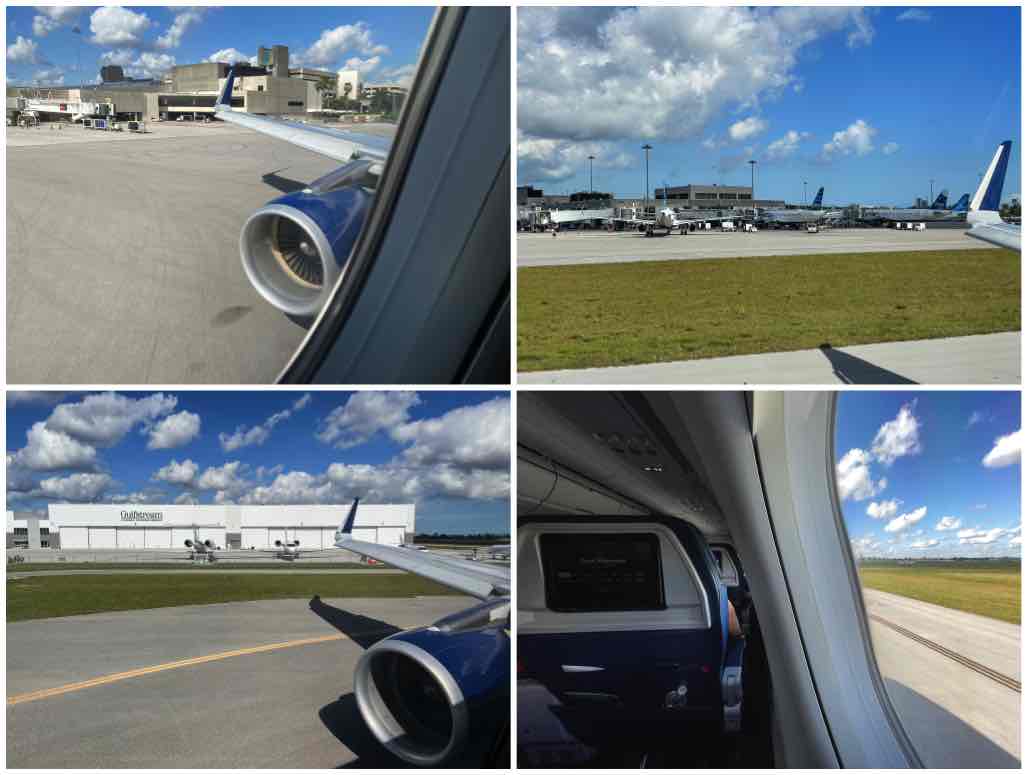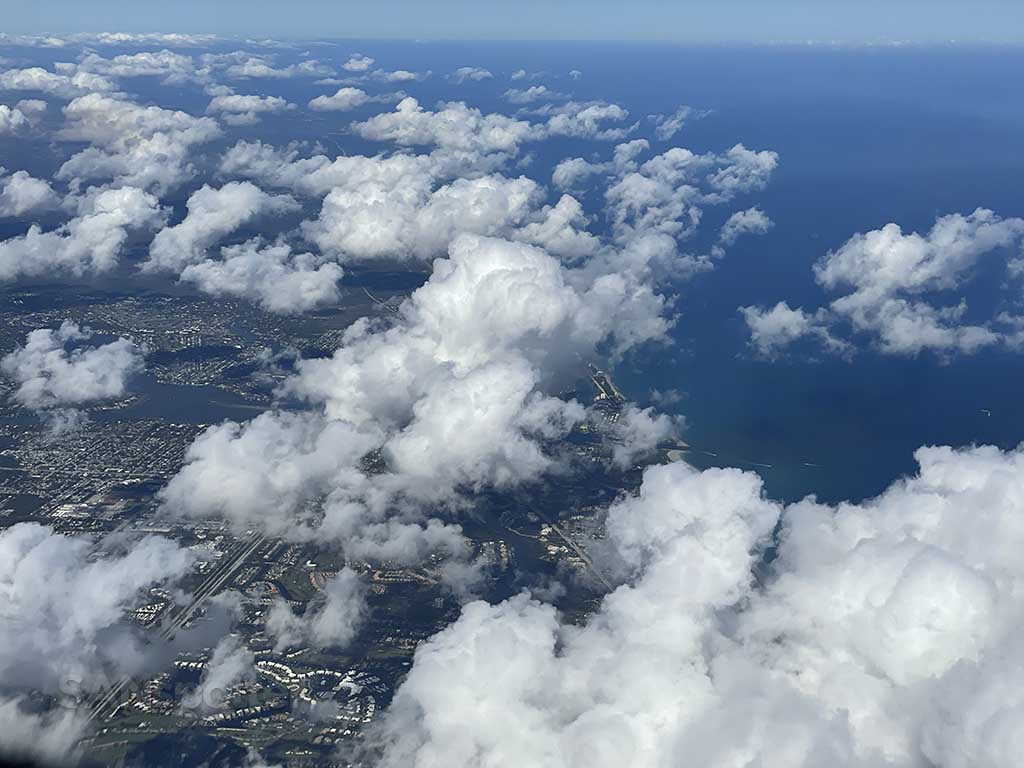 What kind of in-flight entertainment do you get in first class on the Delta A321?
In-flight entertainment is pretty good in first class on Delta's A321. The video screens are slightly larger than the ones back in economy class, although it's the same Delta Studio product. That's not a bad thing of course, especially since I've always considered Delta Studio to be one of the best in-flight entertainment products of all the US airlines.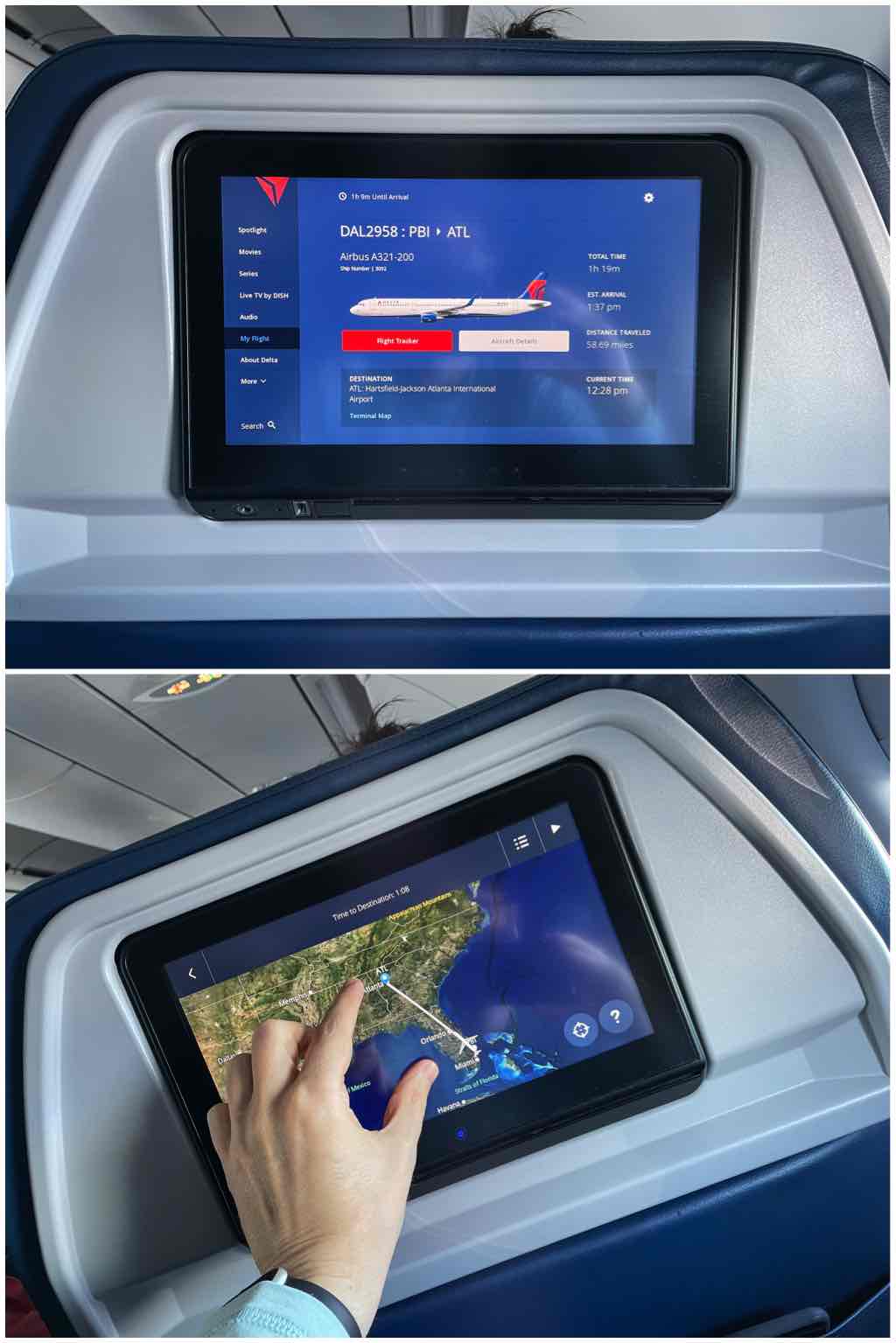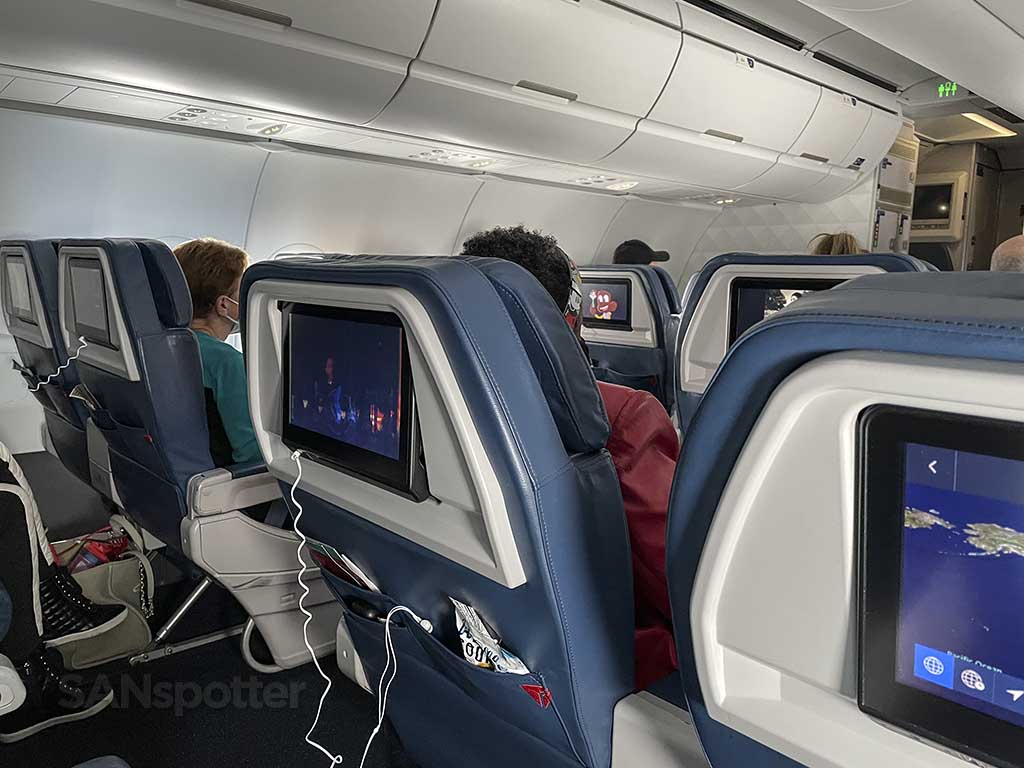 What kind of food is Delta serving in first class on shorter flights these days?
Our scheduled flying time up to Atlanta this morning was about 1 and 25 minutes, so I wasn't expecting all that much in terms of food and drinks. Which was a good thing, since we didn't get anything more than what everyone back in economy class got.
Alcoholic drinks are complementary of course, but all you're going to get on shorter flights such as this one are a couple little bags of snacks. If you want to see what they serve on flights longer than 2.5 hours, do be sure to check out my Delta 737-800 first class review.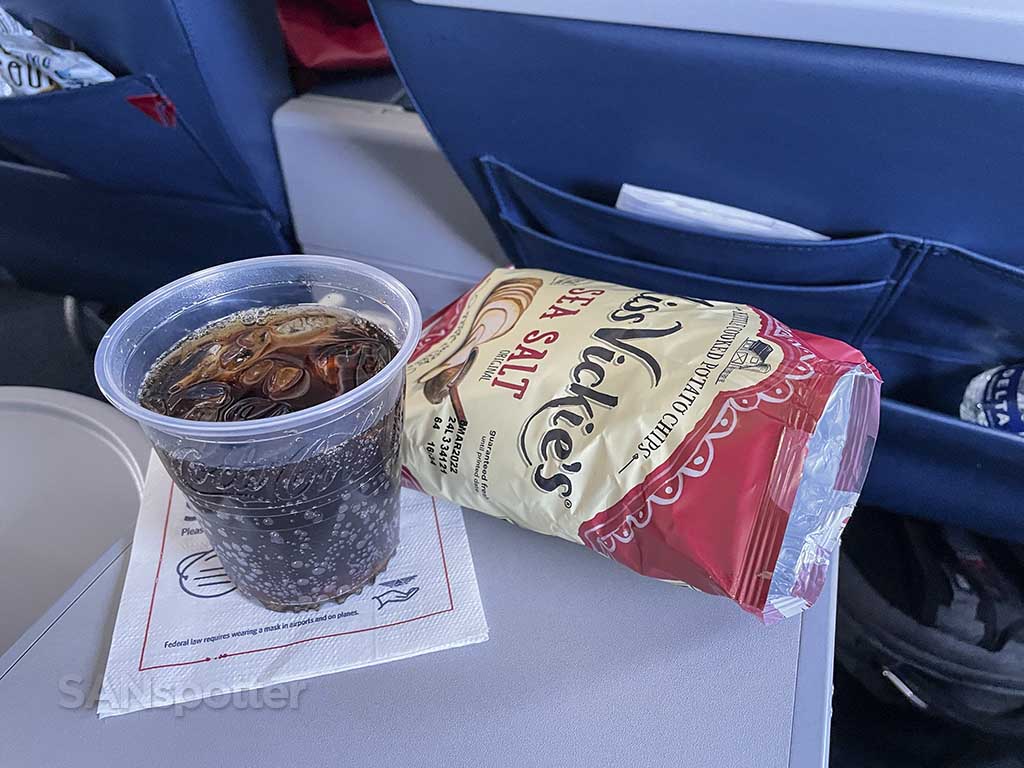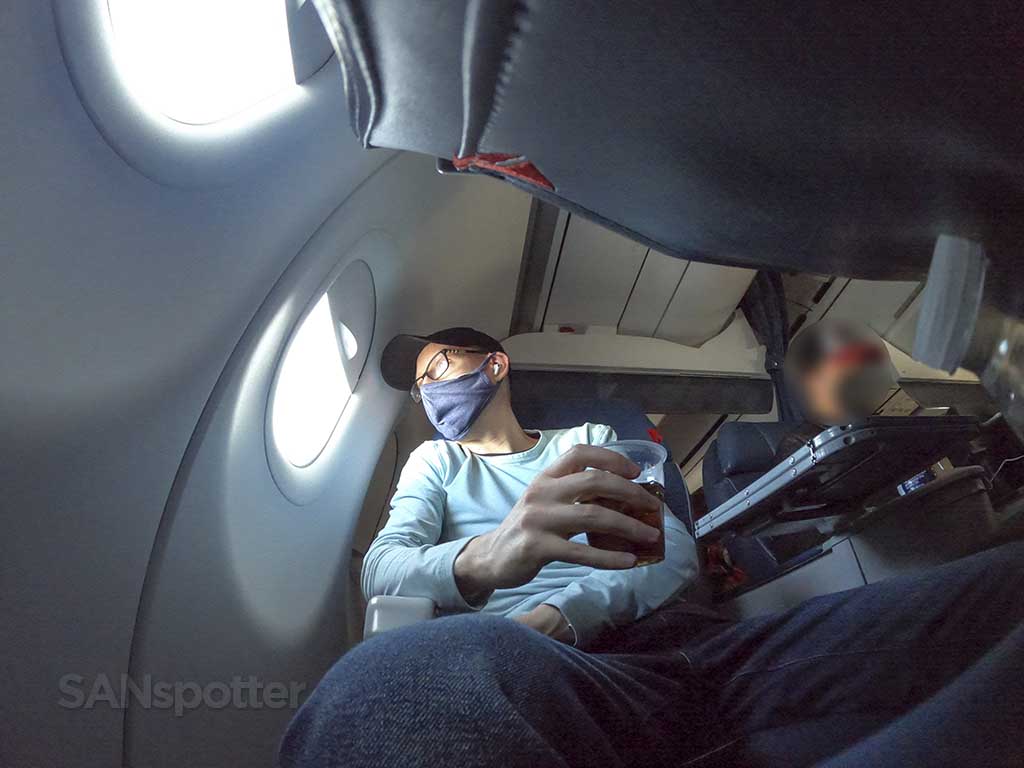 How comfortable are Delta A321 first class seats?
They're not bad. I will say that they look a lot better than they feel, since they seem a bit thinly padded to me. Either that, or I'm not padded enough. I don't know.
That being said, the seats do recline a decent amount. And since 5 hours is about the longest segment you'll ever get on a Delta A321, chances are pretty good that your back won't be totally tweaked by the time you reach your destination. I felt perfectly fine on this hour and a half flight up to Atlanta.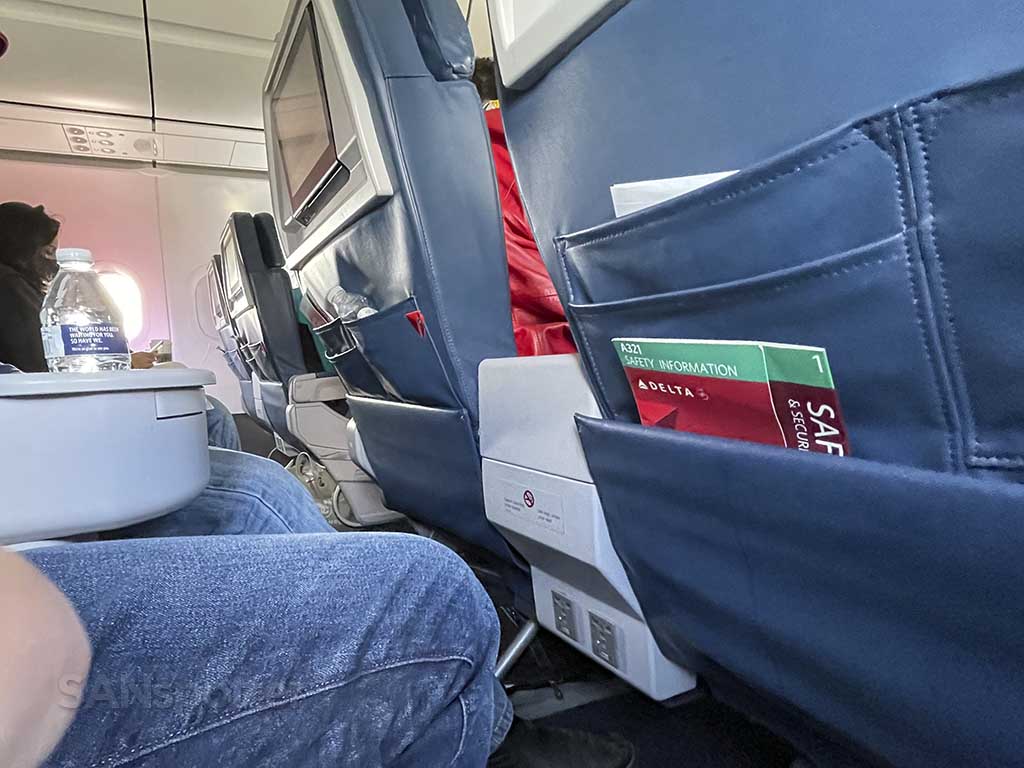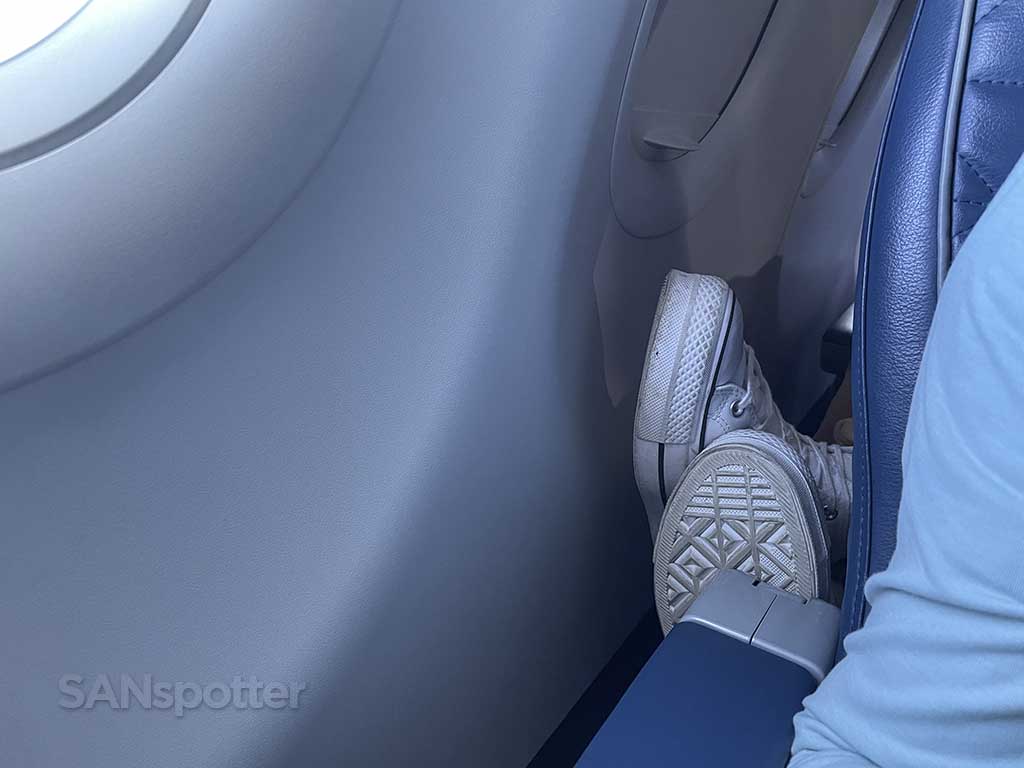 It's important to know that there's really nothing different about the first class seats in the A321 compared to most other aircraft in the fleet. For example, if you compare these tow what you saw in my Delta 757-300 first class review, you'll note that the main part of the seat is the same. It's only the armrests (and center consoles) that are different.
The landing into Atlanta (was a mother******)
Even before we departed West Palm Beach, the pilot made sure to let us know that our descent and landing into Atlanta was going to be nothing short of gnarly. There was a fairly significant storm system passing through the area, and we were scheduled to land right at its worst. How is that for timing things perfectly?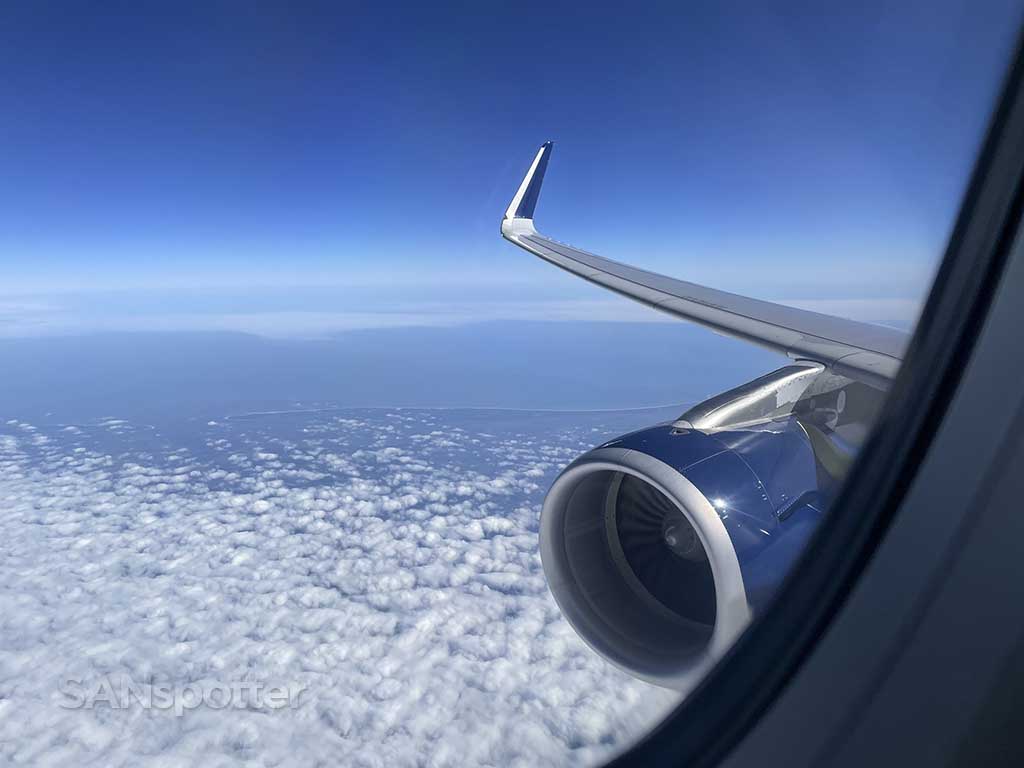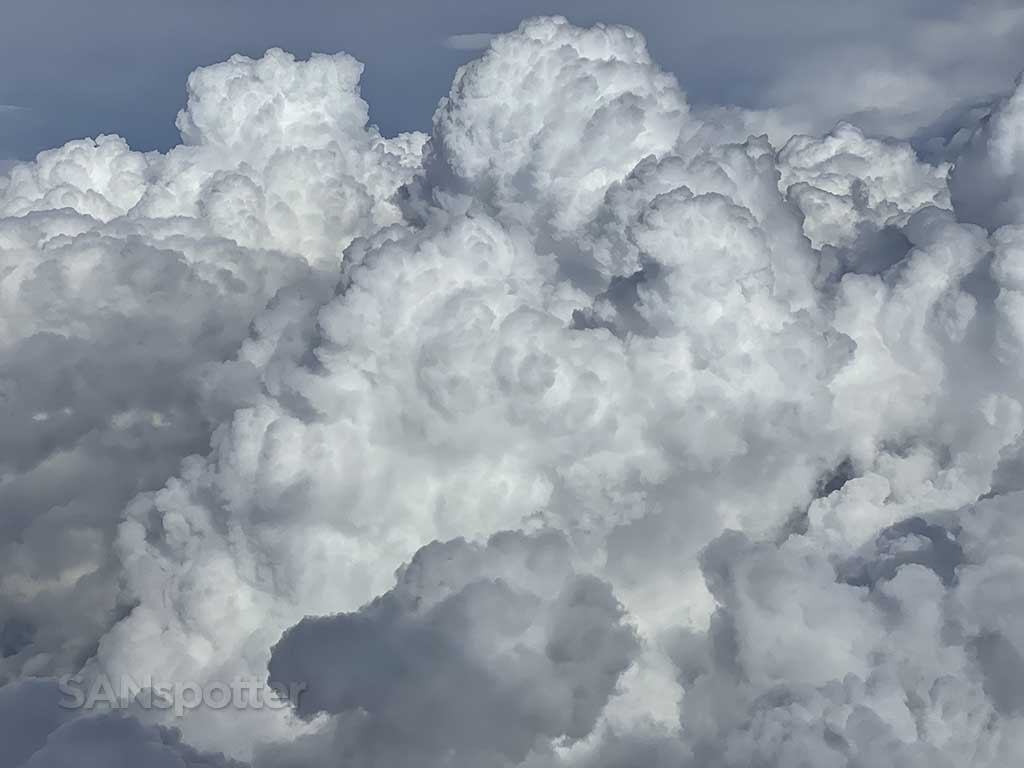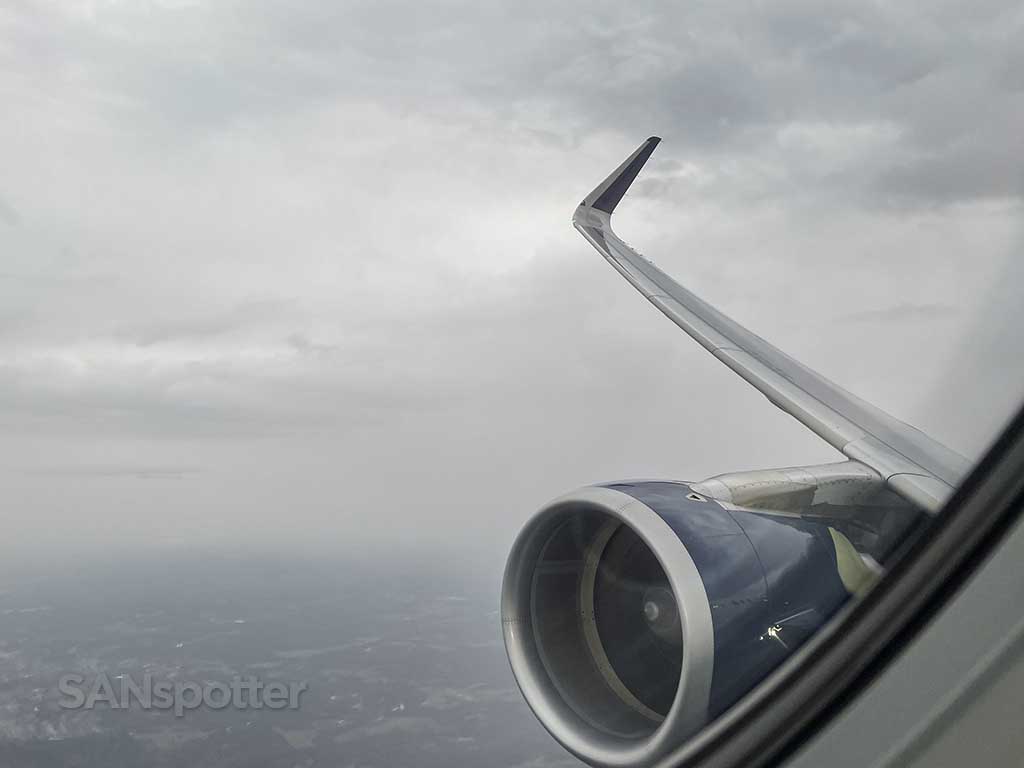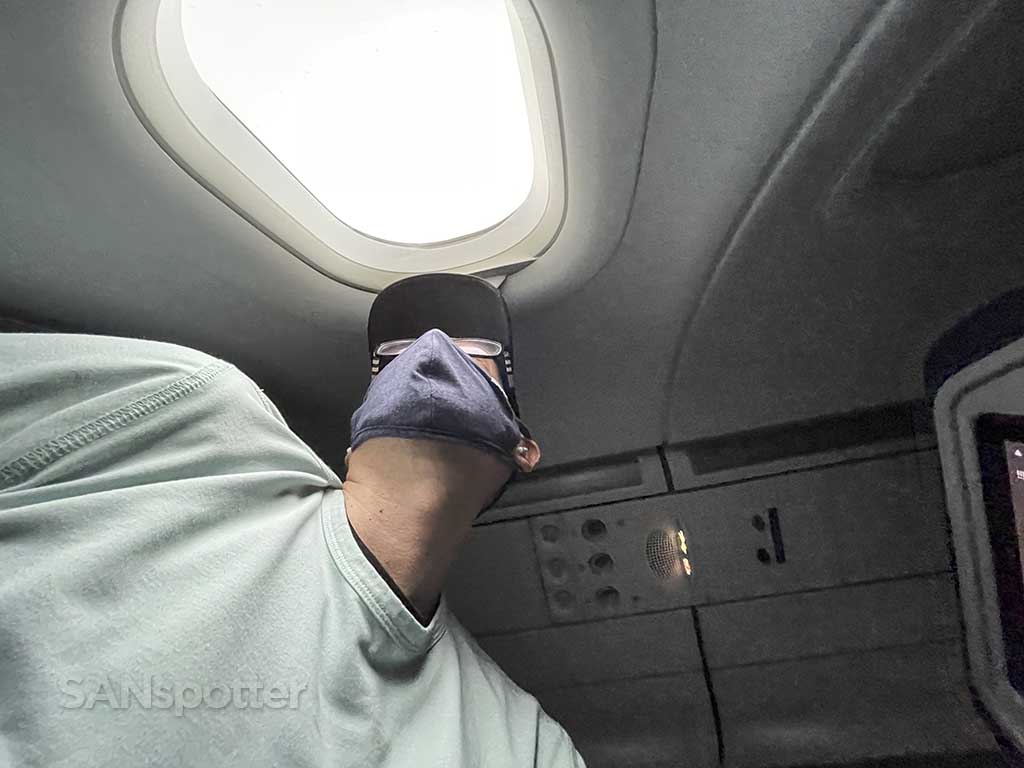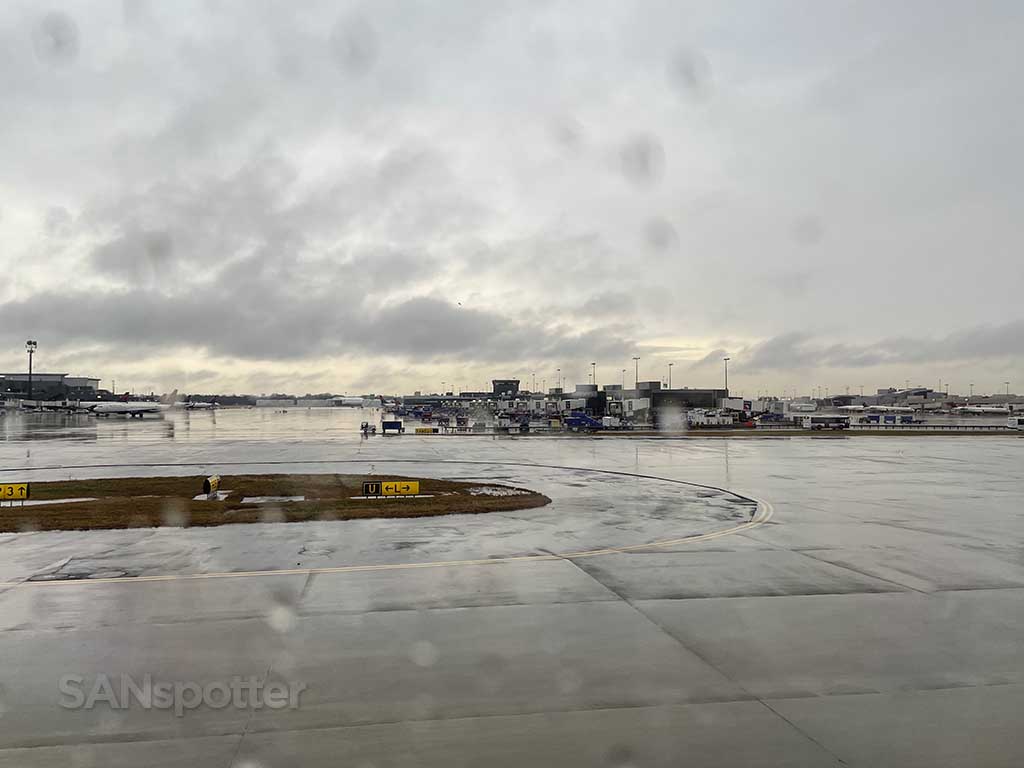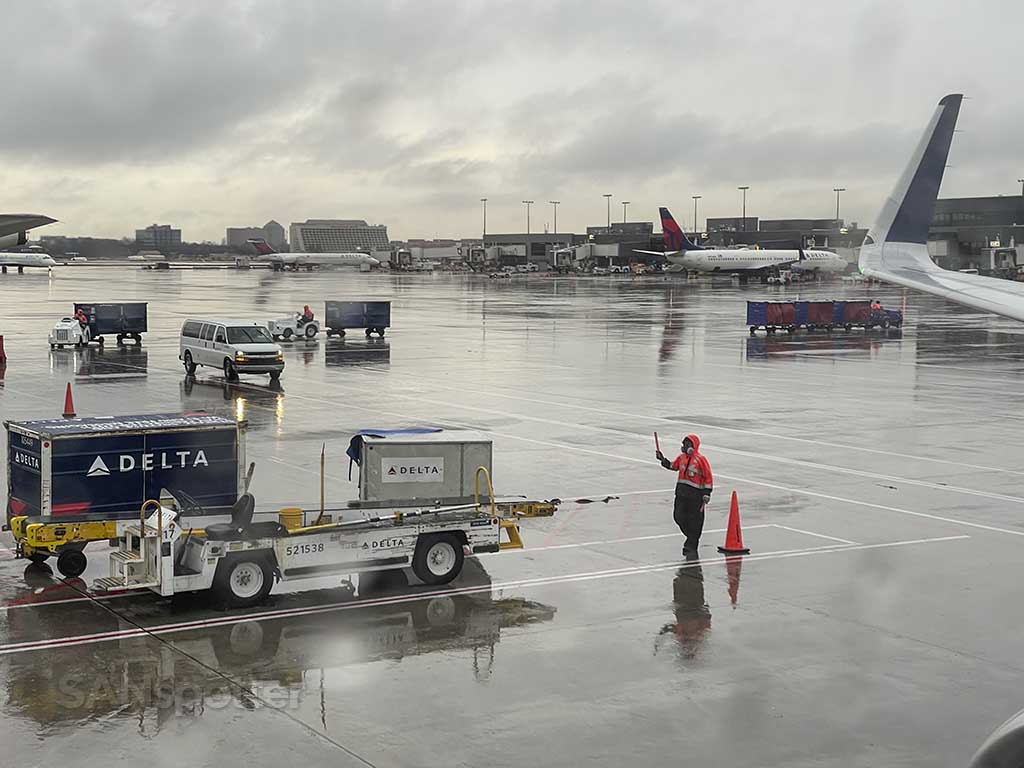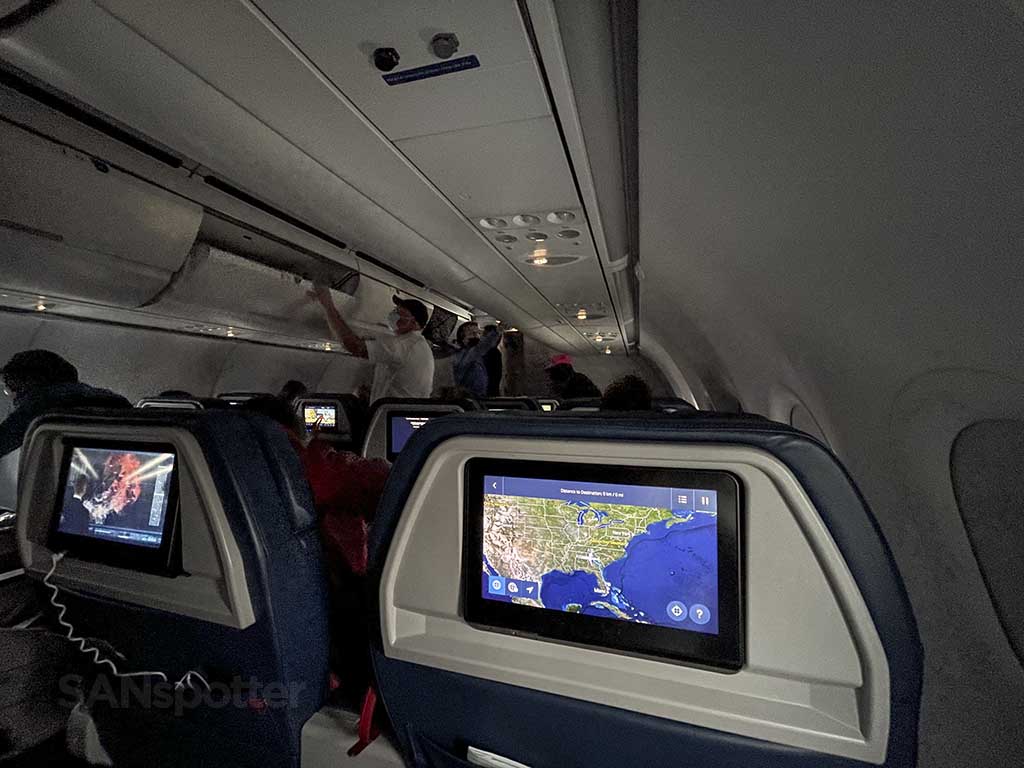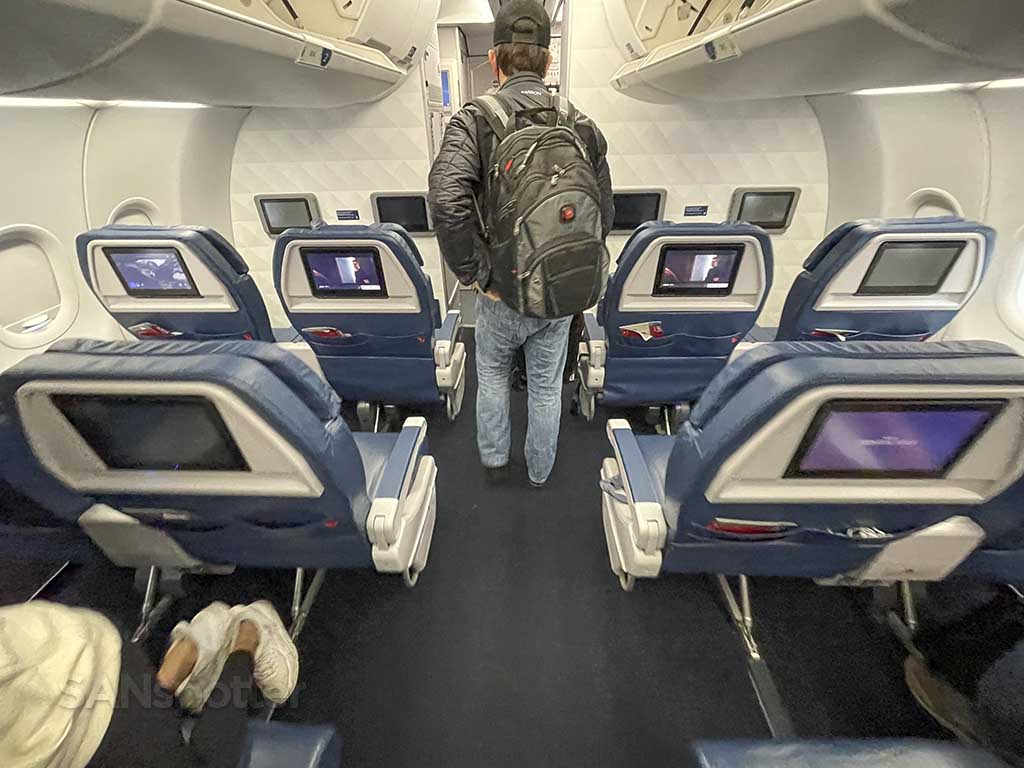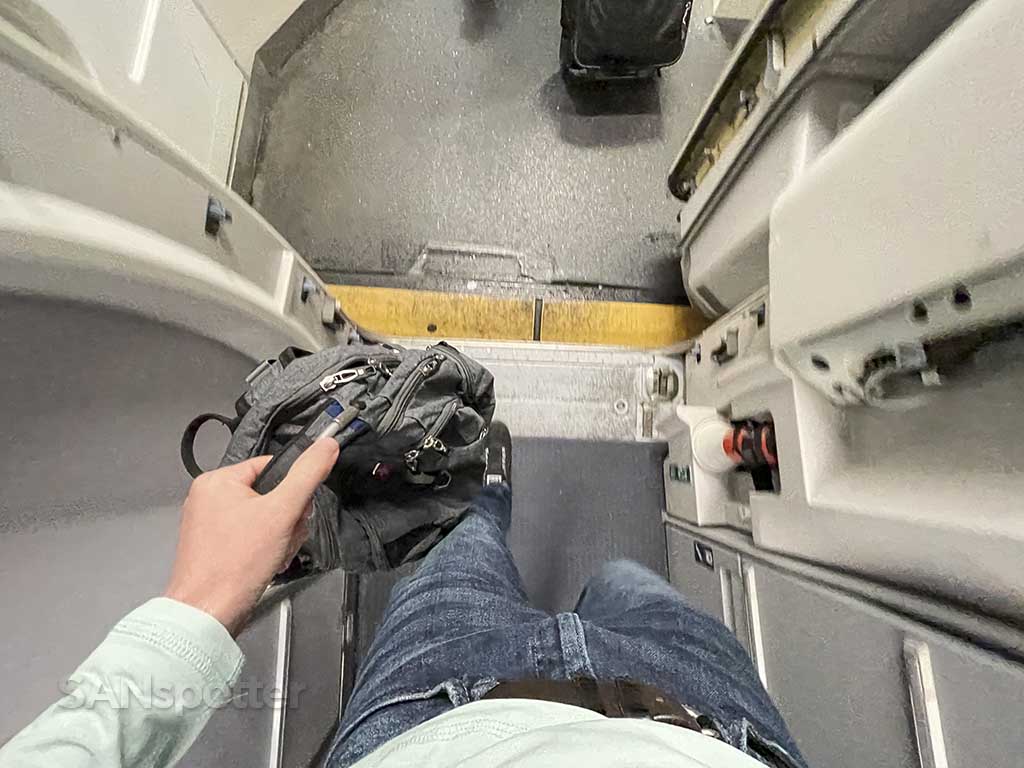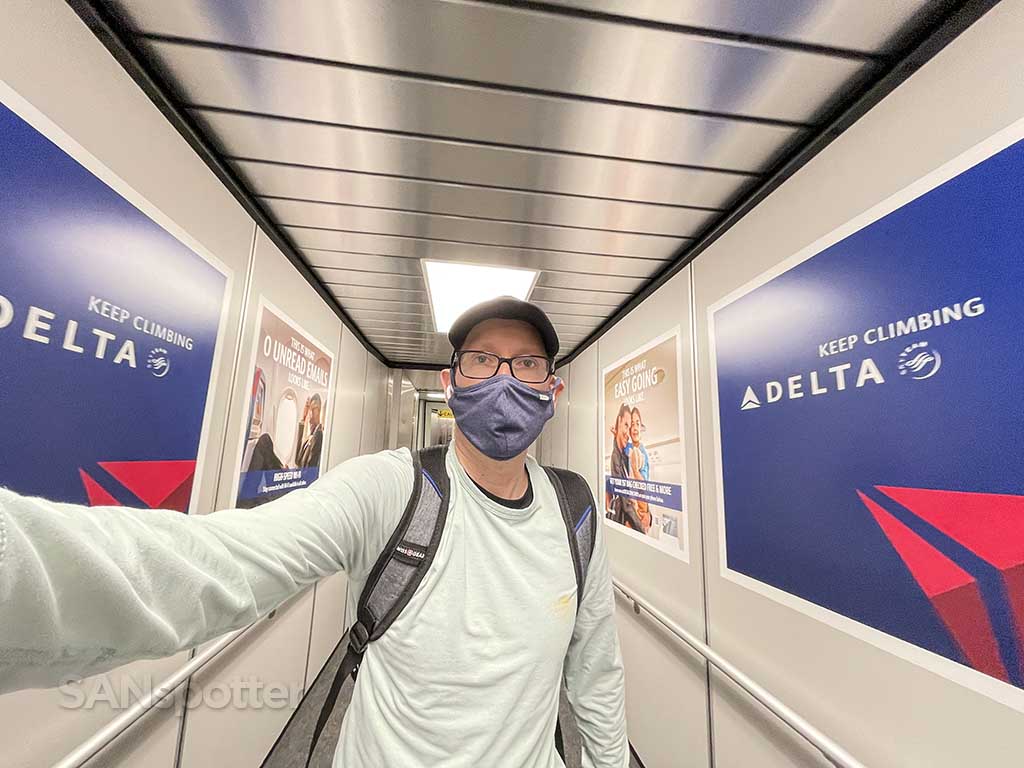 Pros and cons of Delta A321 first class
Six years ago, I raved about how awesome the Delta A321 first class experience was. Six years later, I'm still enthusiastic about it, although the competition has had time to catch up. For example, Alaska Airlines 737 MAX 9 first class is probably better than this.
Pros
As with all of Delta's newest aircraft, the first class cabin on the A321 looks fantastic.
For being nearly 6 years old, it still looks and feels brand new. This is especially notable since Delta 767-300 first class (an internationally-configureed aircraft) is nowhere near as nice.
The seats have a decent amount of recline in them, which will definitely come in handy on longer flights.
The video screens are slightly larger than what you would get back in economy class.
Cons
Delta is being extremely stingy with food lately, so don't expect a full meal in your next 5-hour A321 first class flight.
If I'm being honest, if they aren't serving any extra food in first class, you might be better off choosing a Comfort Plus seat instead. You'll get a seat with extra legroom, and you'll save a lot of money.