I was getting antsy. I was really looking forward to trying TAP Portugal A330-200 business class for the first time, and the temptation to get up and wander around the airport while I was sitting in the lounge ended up being too strong to fight against. It eventually got to a point where I just had to get up and go explore.
As a matter of fact, my desire to explore was so strong that I didn't even feel the need to flex my Priority Pass membership and do any lounge-hopping even though I had plenty of time to do so. That's some serious desire, isn't it?
TP259
Lisbon, Portugal (LIS) – Toronto, Canada (YYZ)
Sunday, July 23, 2017
Aircraft: A330-223
Registration: CS-TOG
Duration: 7 hours 34 minutes
Seat: 4A (business class)

LIS isn't the most interesting airport that I've ever been to, but it is pretty neat and I wanted to make sure that I had time to see it all.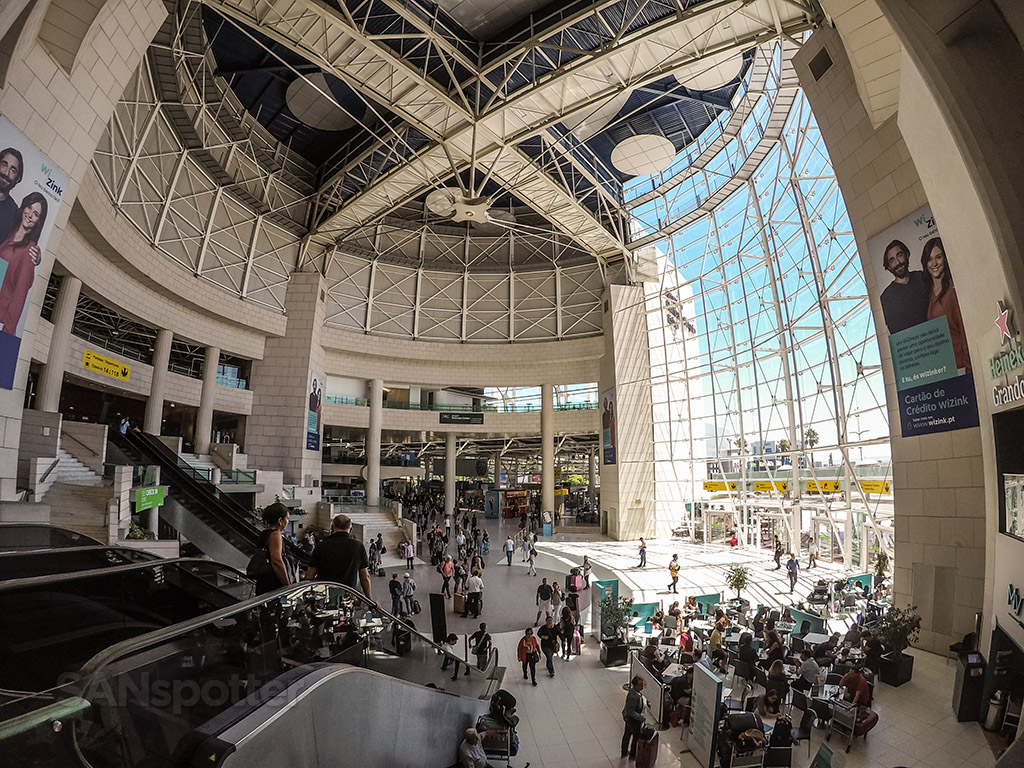 Unfortunately, the international departures area is kind of small and I sort of screwed myself by entering so early. I suppose I could've exited back out into the main terminal, but then I'd have to pass through passport control again, and I did not want to do that. That line sucked the first time I went through it.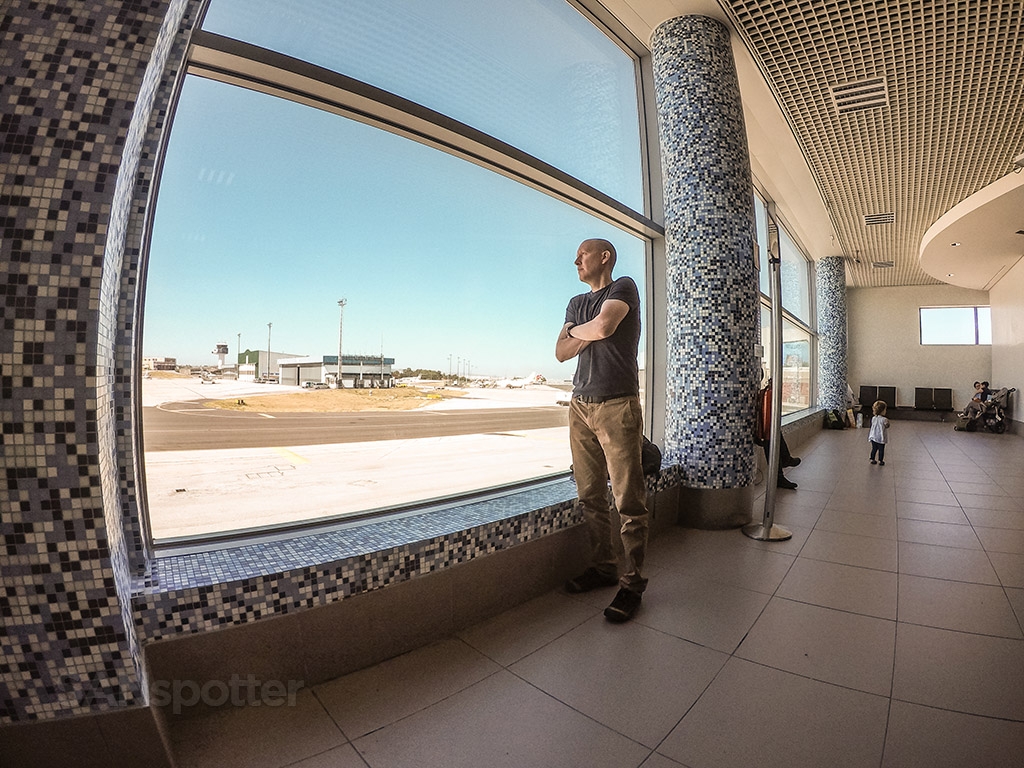 I must've walked up and down that international departures terminal 30 times in those two hours, and it was starting to get annoying at round-trip number 20. There was really anything to see or do in this terminal, and it felt a bit torturous to sit there with nothing to do but wait. Heck, there weren't even any airplanes to look at – the afternoon wave of international departures had already left and our flight to Toronto was one of the last of this group to go.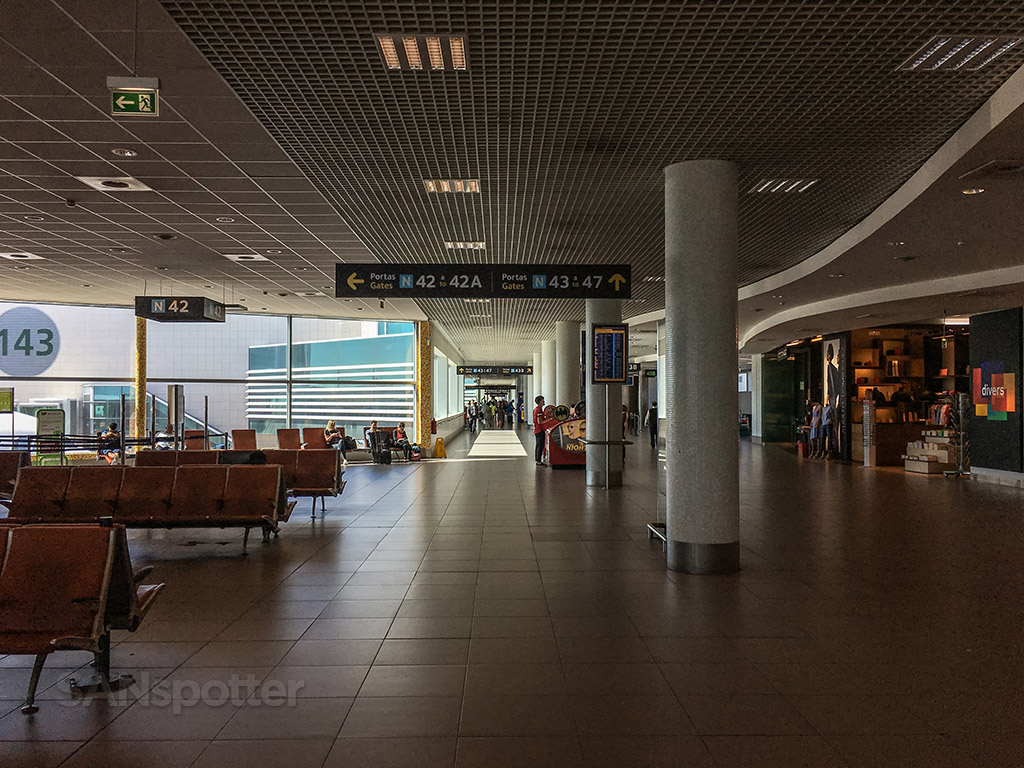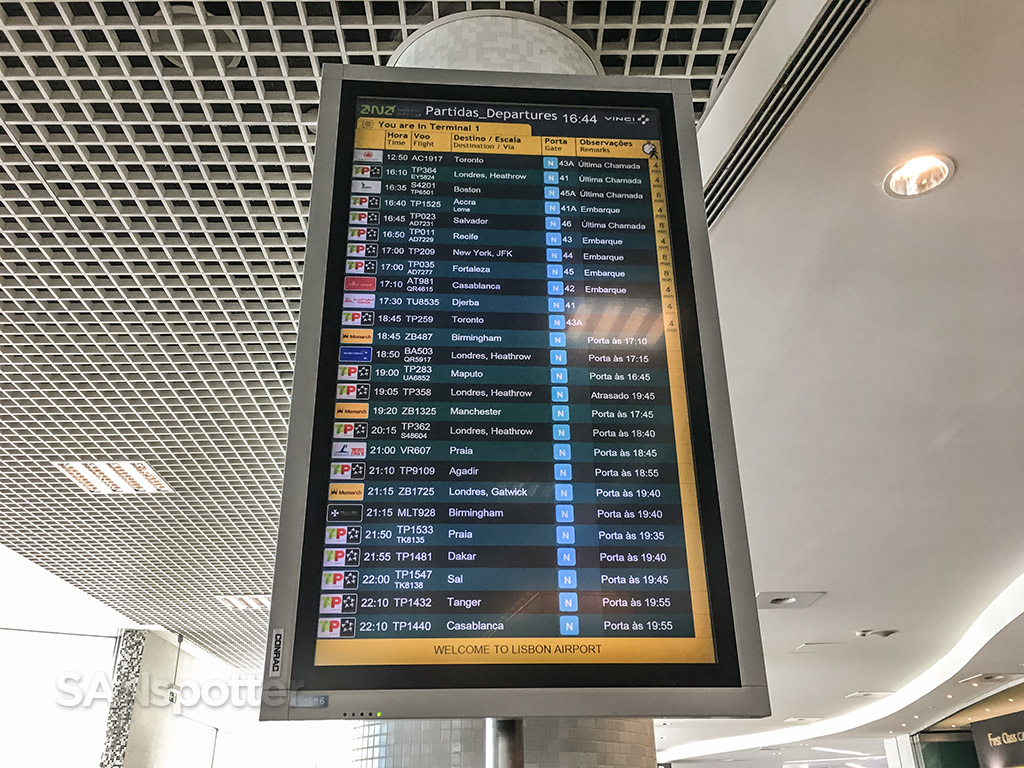 Unfortunately, even with 30 minutes until the scheduled boarding time, there was no airplane at the gate. 20 minutes to go, and still no airplane. The overhead departures board still kept showing an on-time departure, which was confirmed by the display behind the gate agents at the gate. Everything was still showing on time, but we didn't have an airplane yet. All I was doing at that point was waiting for that delay announcement. I knew it was coming. I was sure of it.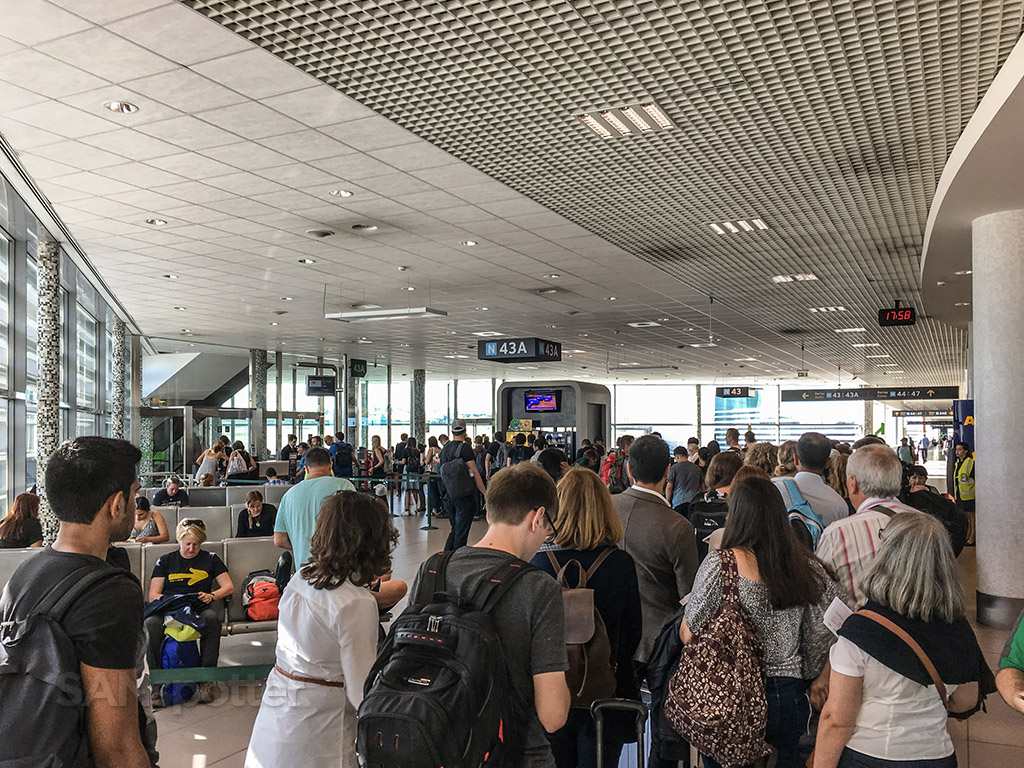 Confident that our flight was going to be delayed by quite a bit, I decided to take a walk of shame down to the end of the terminal once again just prepare myself for another hour or so of sitting in this very empty place with nothing to do.
However, much to my delight, I heard the announcements for the initiation of the boarding process blast over the loudspeakers just as I was walking away. What the hell? There's no airplane out there!
It was then that I realized that we were going to be bused to a remote gate. On one hand, I thought this is really cool because I love boarding airplanes via air stairs. On the other hand, it made absolutely no sense to me because this terminal was basically empty with no airplanes at any gate – why was it necessary to bus us to a remote stand?
There's no way I would've figured that one out on my own, so I just put it out of my mind and walked down to the bus with an energetic spring in my step.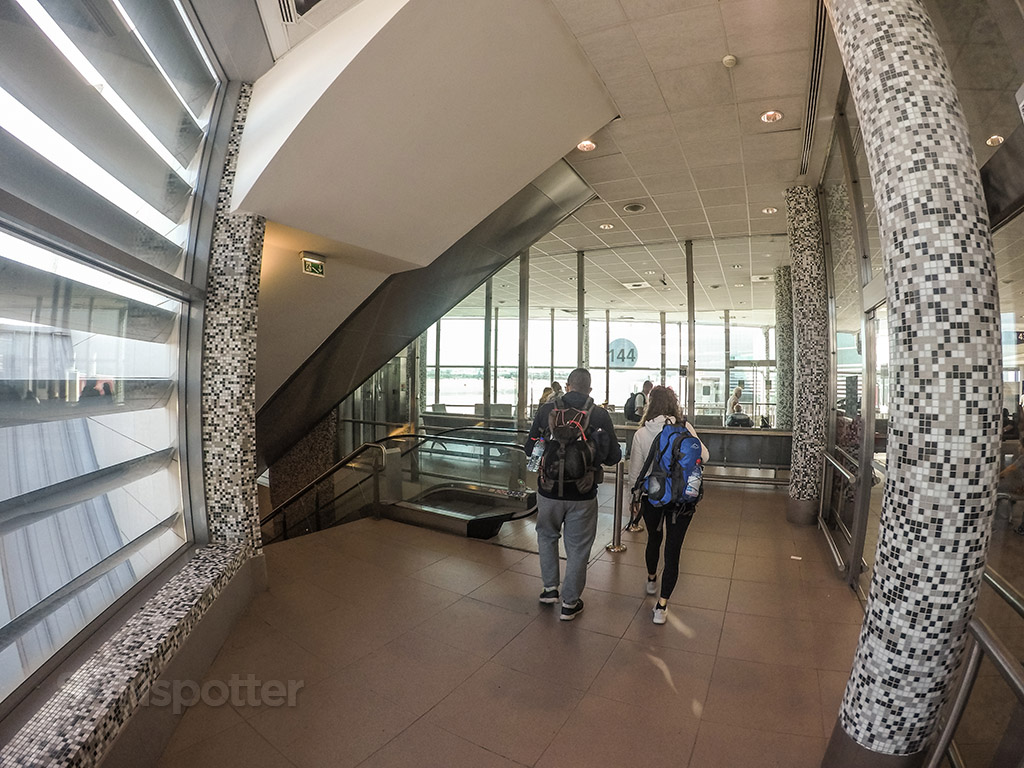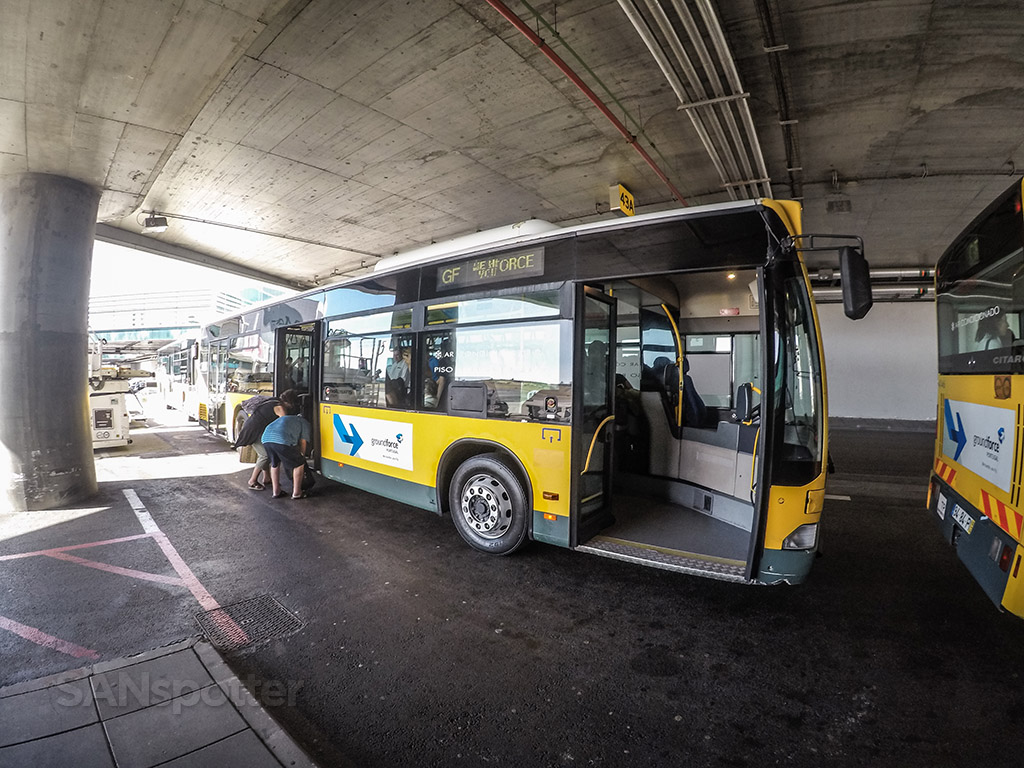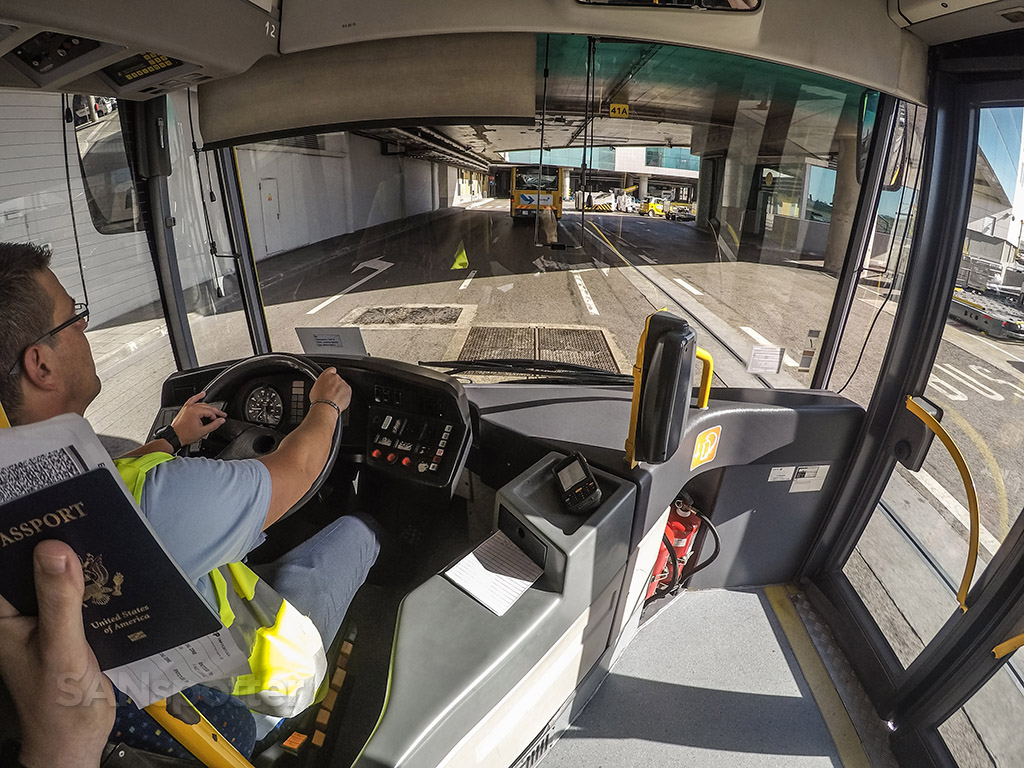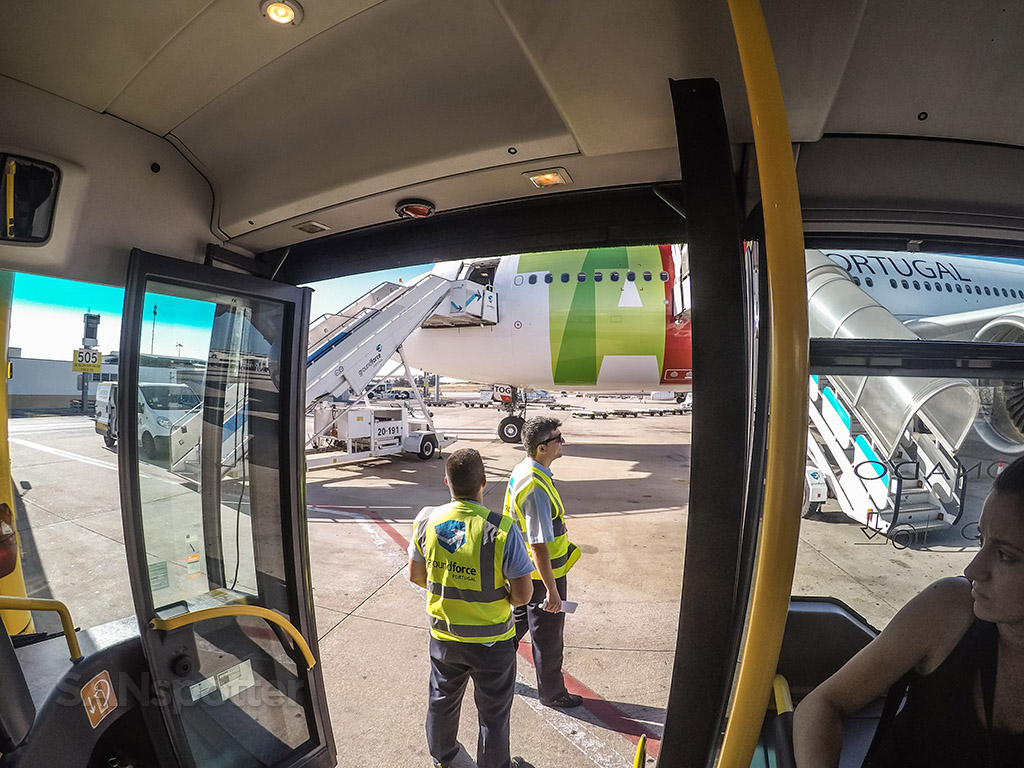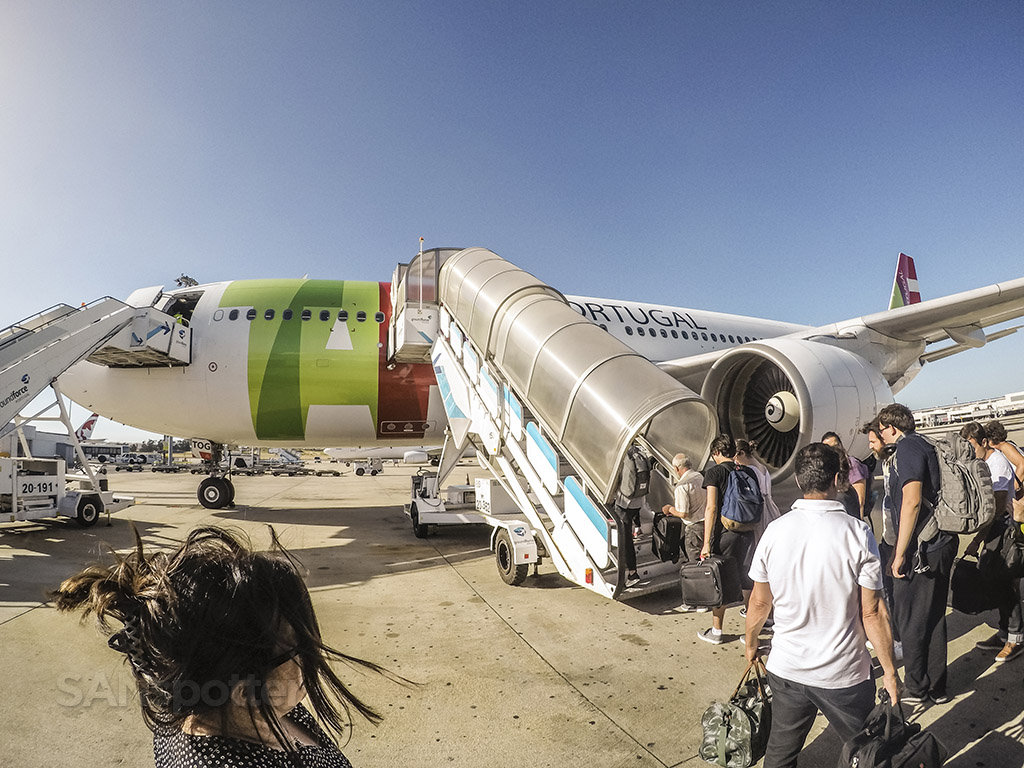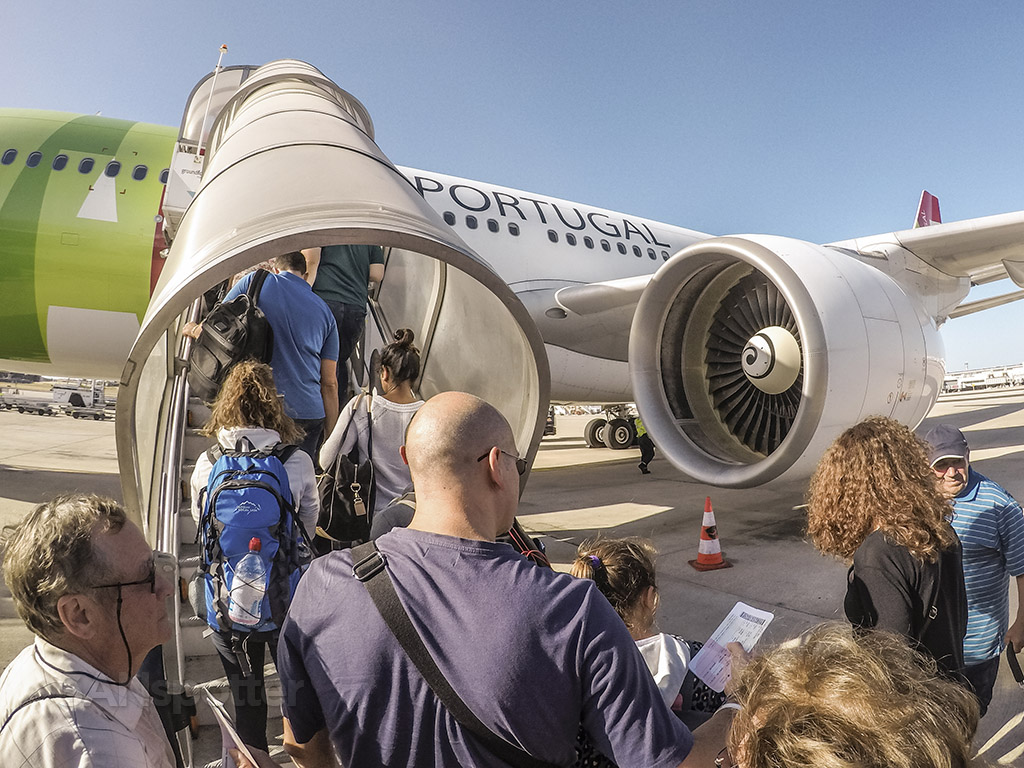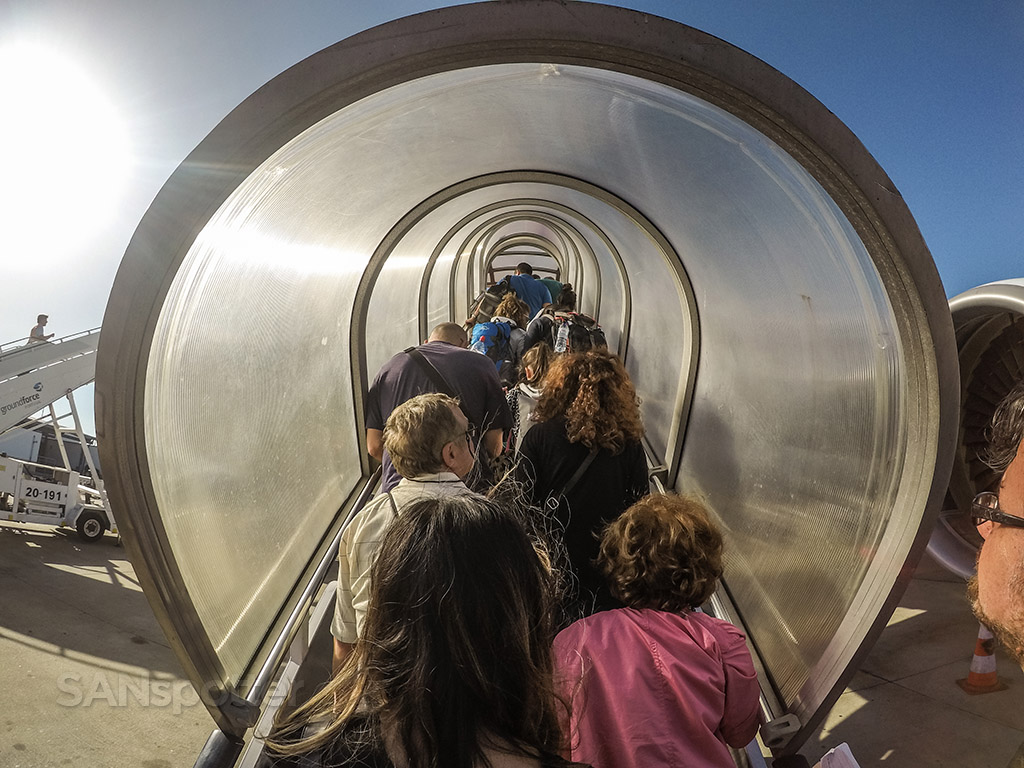 Even before boarding the plane, I knew that this particular aircraft hadn't yet received the new business class updates (I saw the seat map when I was checking in). TAP Portugal has all new business class which they are deploying on their wide-body aircraft, and it looks really great, but I wasn't lucky enough to get it today.
Oh well – as much as I'd like to try the latest and greatest business class cabin, I get equal enjoyment from documenting the old cabins as they're on their way out. You know, for historical reasons at all. At least that's what I was trying to tell myself is soon as I saw the seats on this particular airplane.
Holy crap. I hadn't even sat down yet and I was feeling as if this might be the worst international business class product I've ever seen. It just screamed "1999!" to me, complete with the six-inch video screens and yellowed plastic around the seats. The entire business class cabin of this aircraft was in very rough shape, and right away I was starting to understand why I got such a good deal when booking this flight.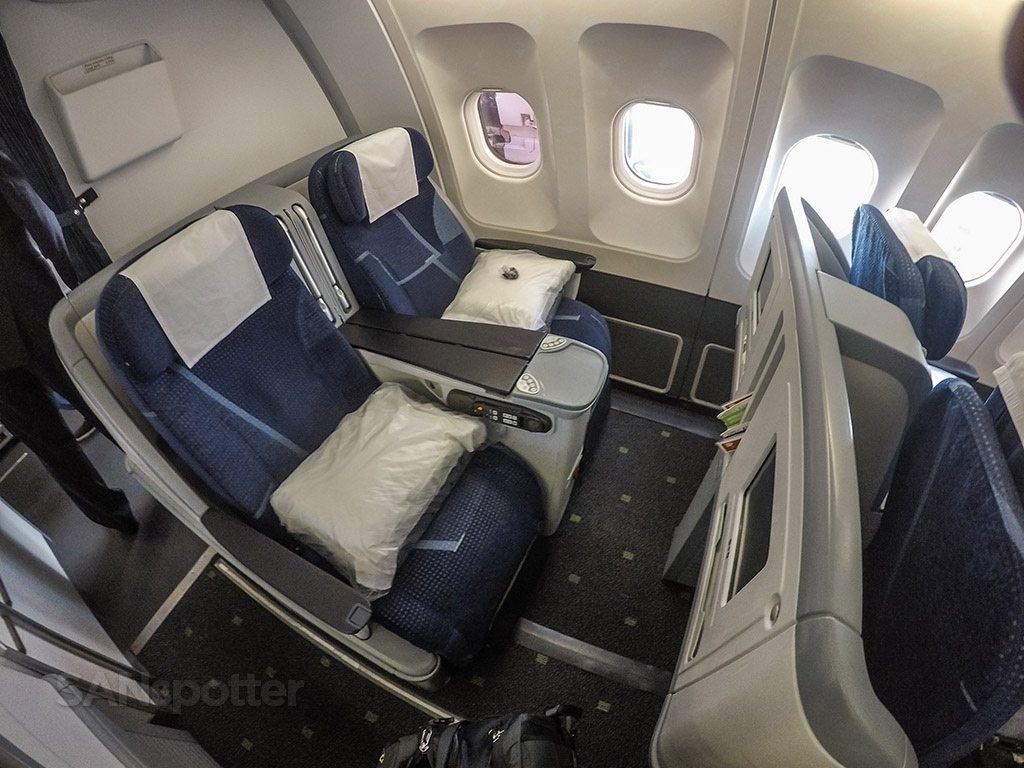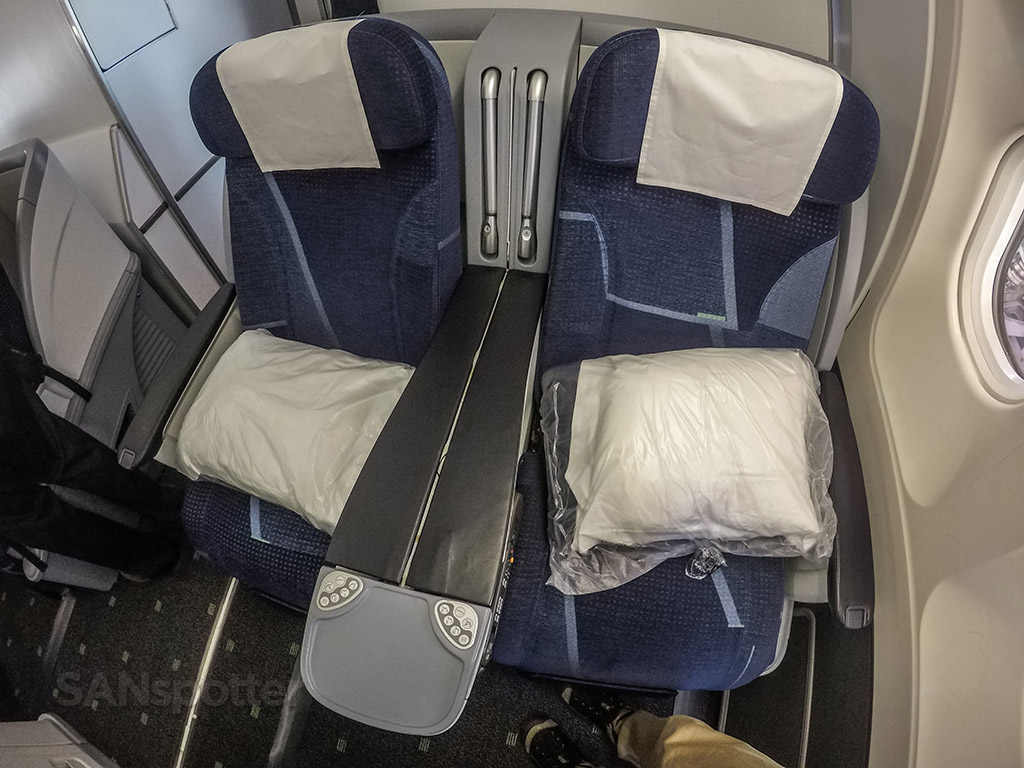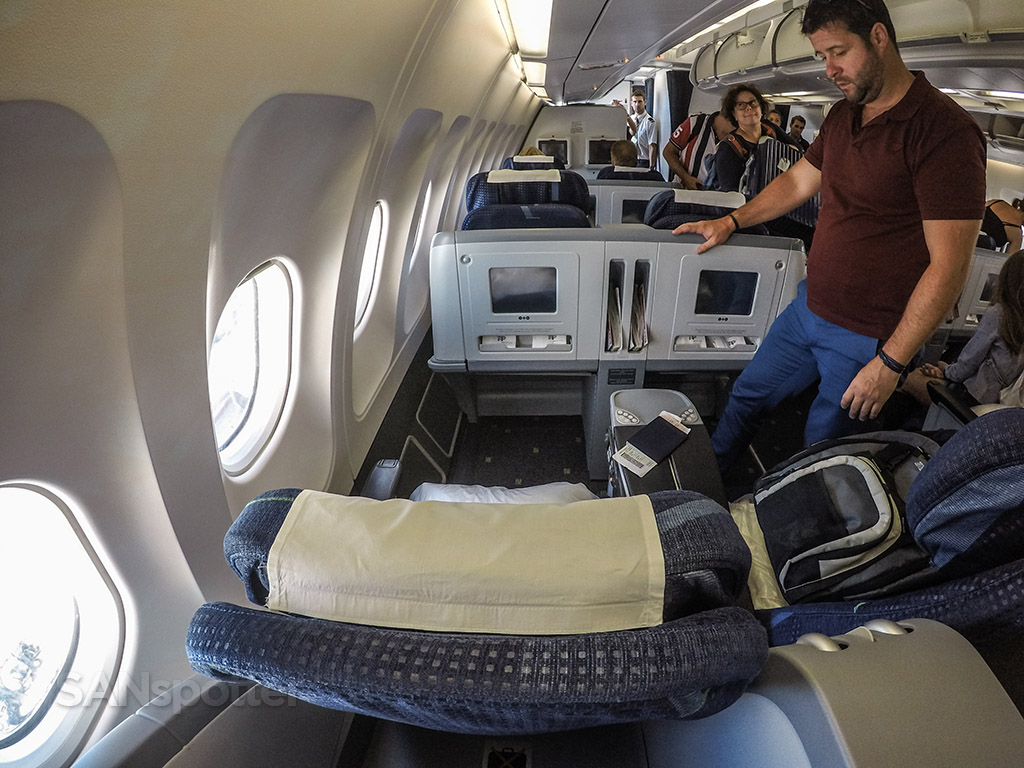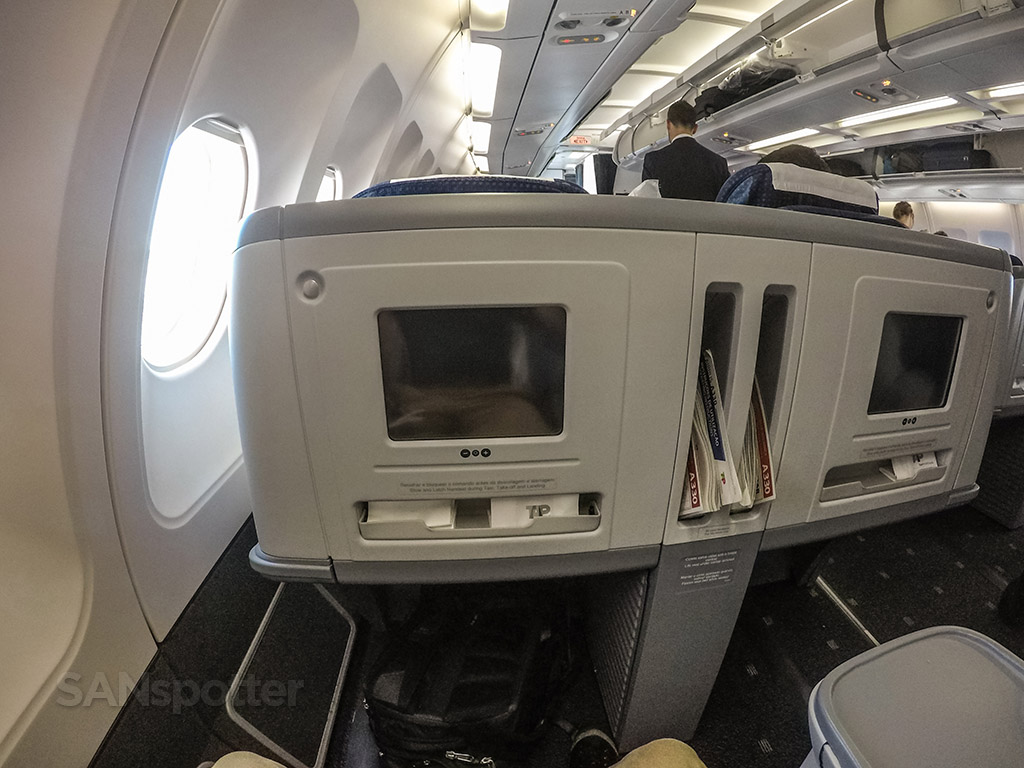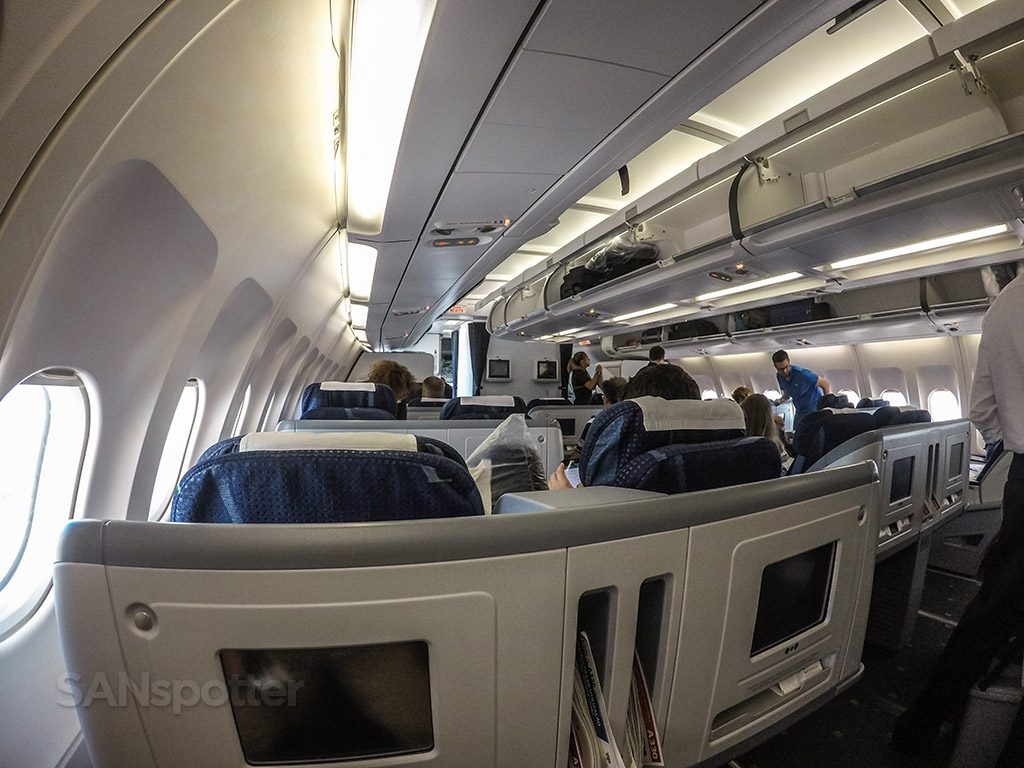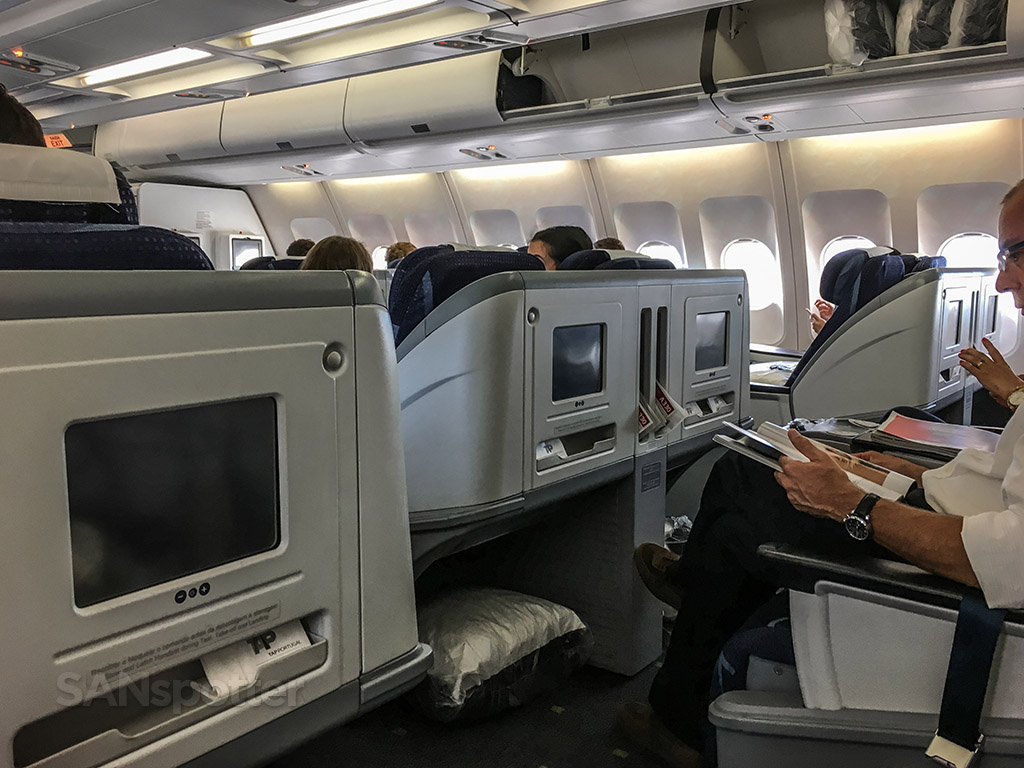 Despite the complete lack of a competitive hard product, the flight attendants were simply awesome. I was offered complementary champagne and orange juice moments after sitting down, and right away I felt completely at home. I could only imagine how nice of an experience this would've been with the new seats.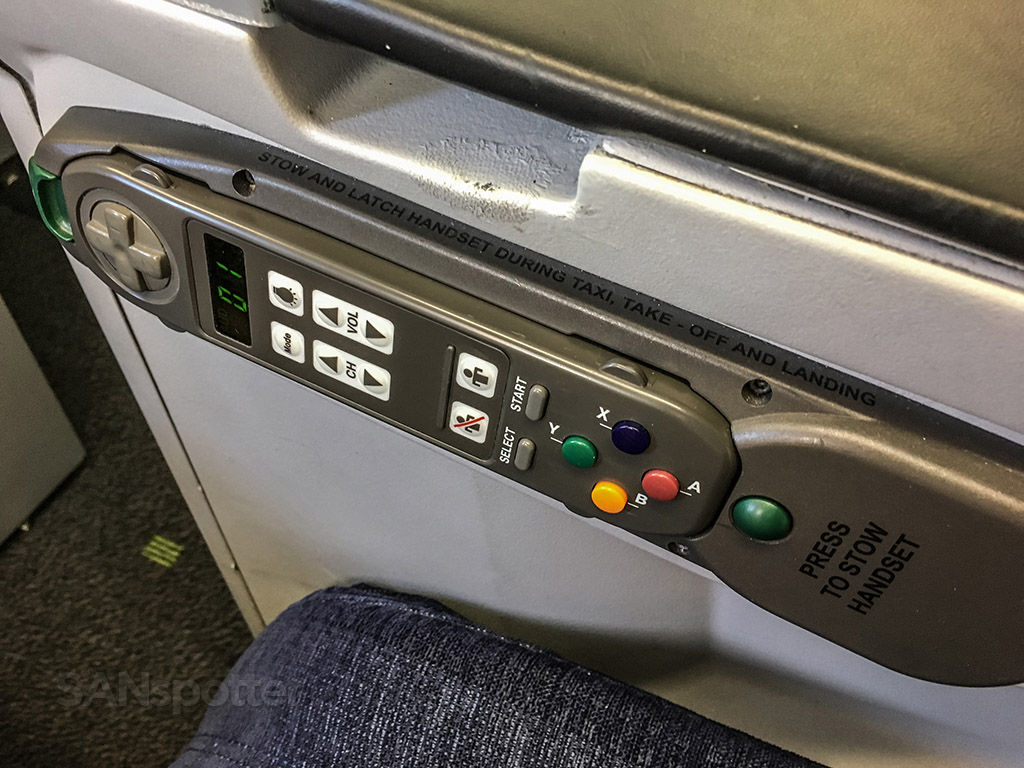 Thankfully, The only empty seat today was the one right next to me. Normally this doesn't matter so much in premium cabins like this due to all the extra space, but this particular configuration isn't very private so it would've been a little bit awkward having a complete stranger sit so close right next to me.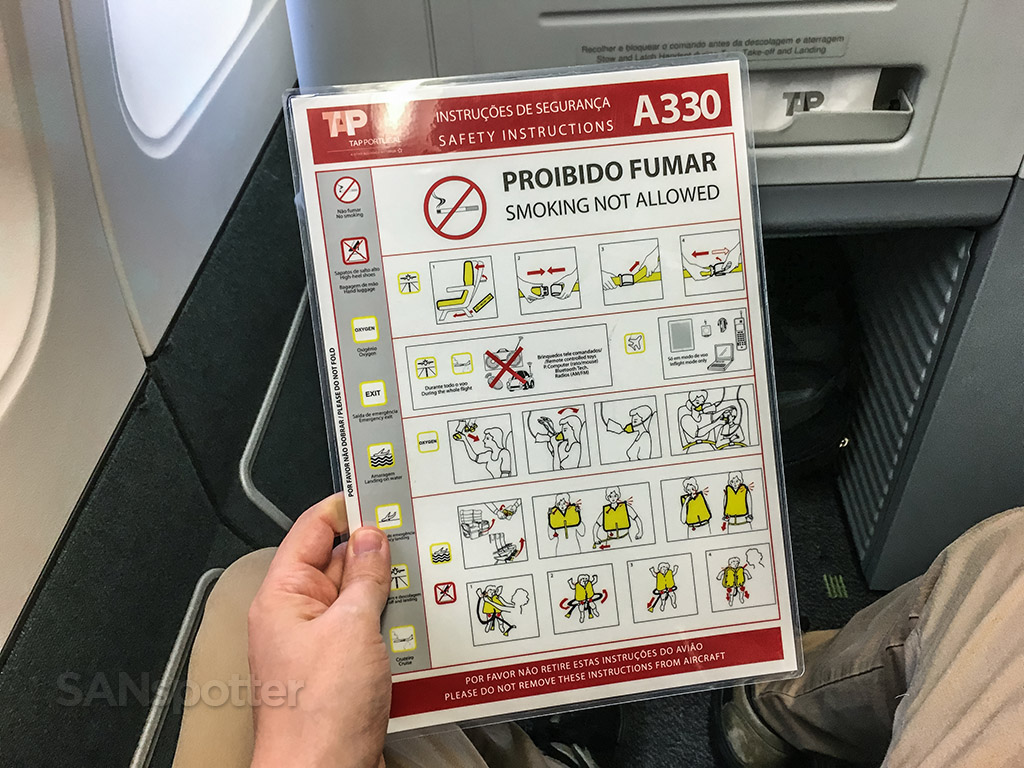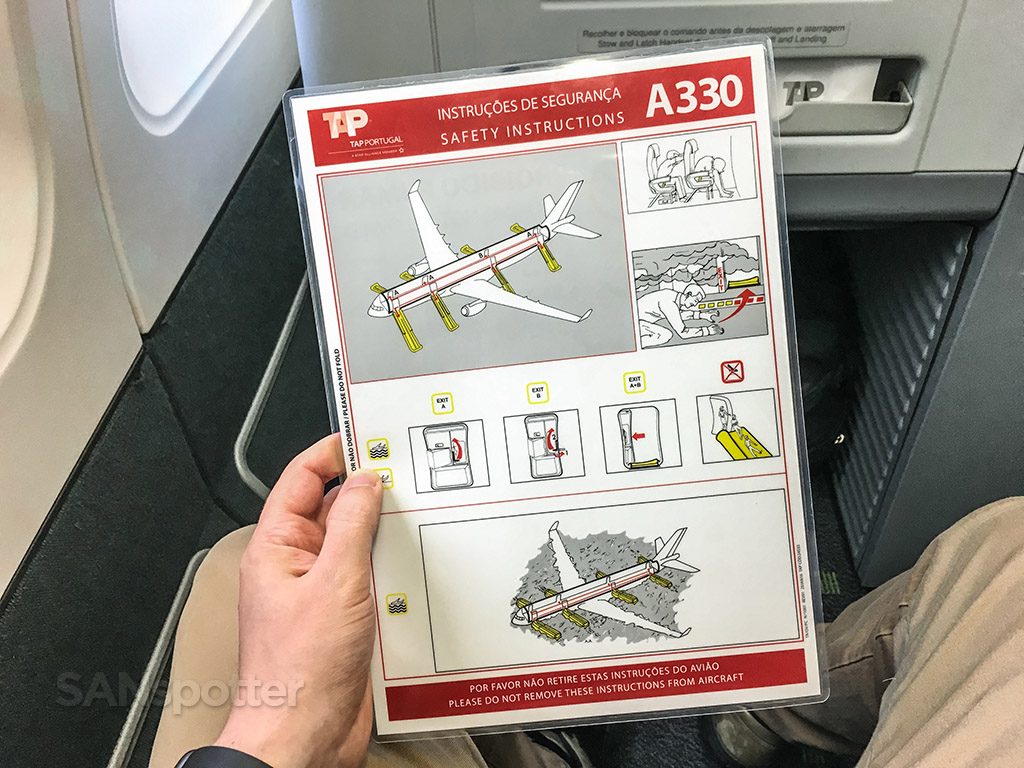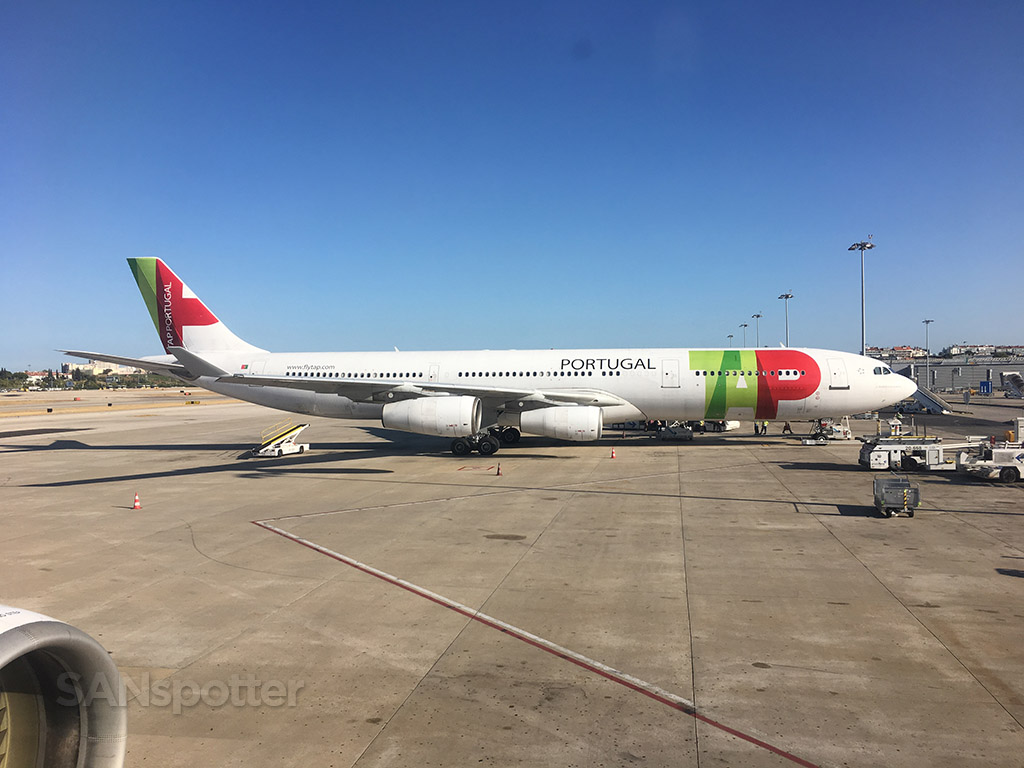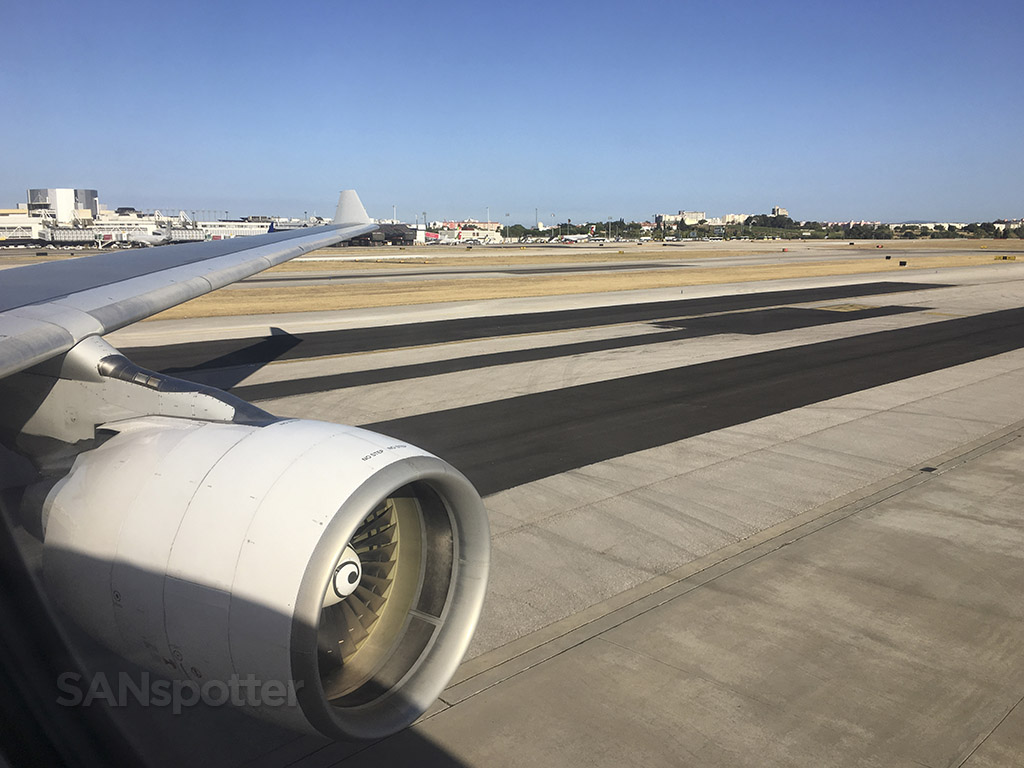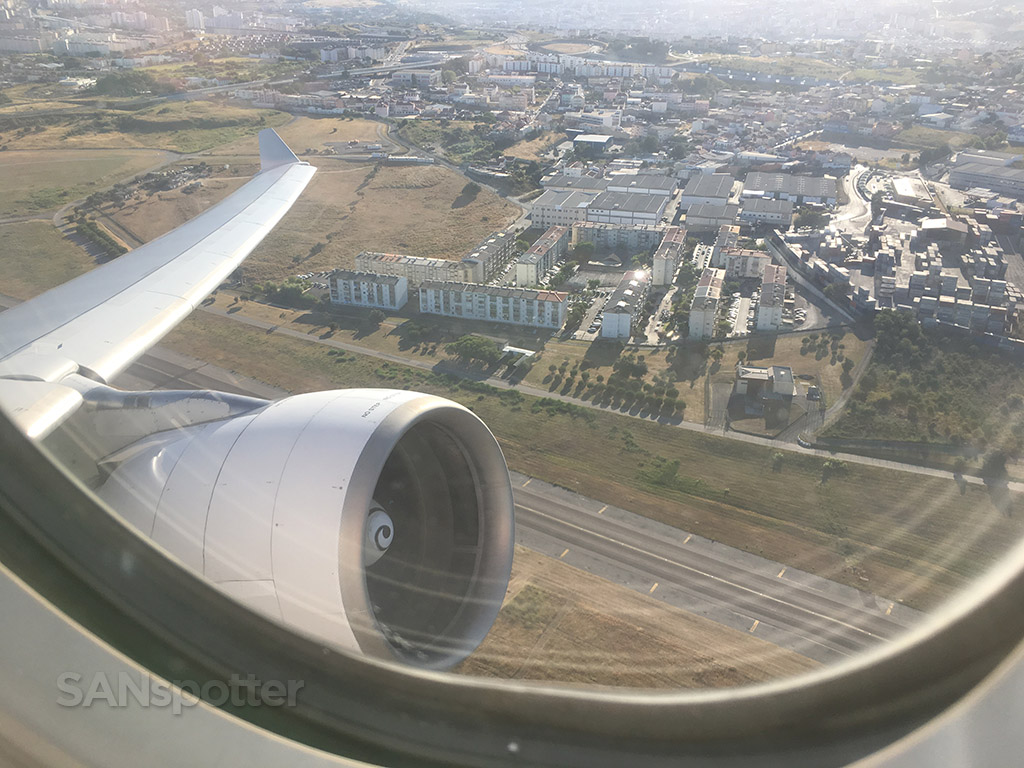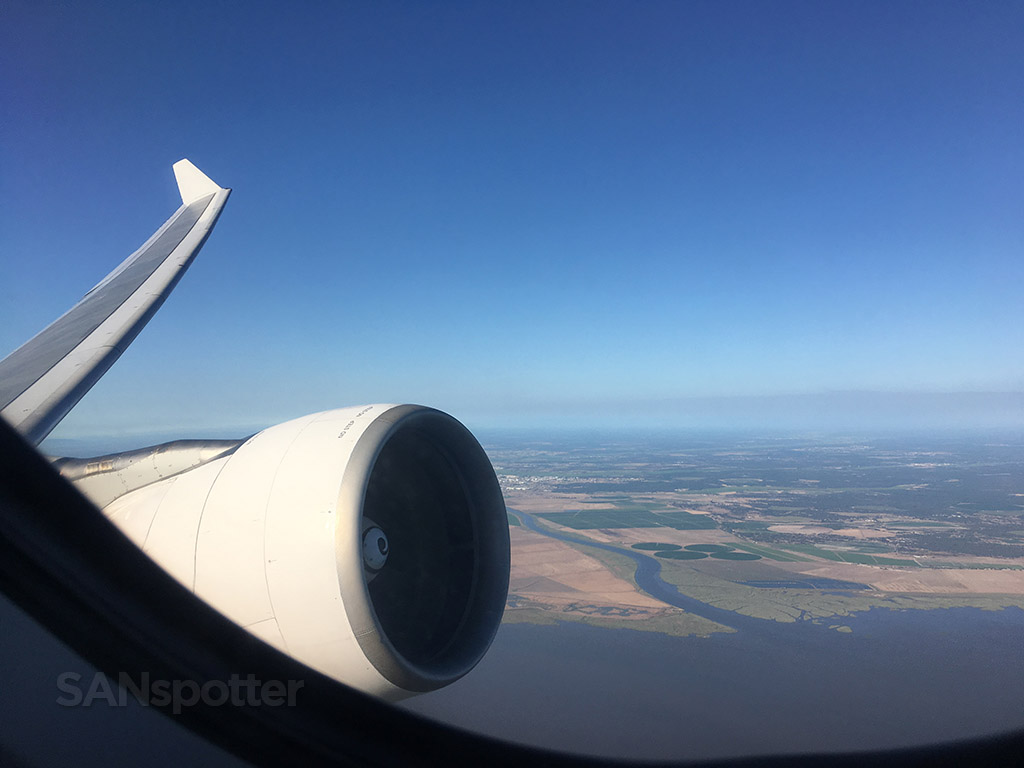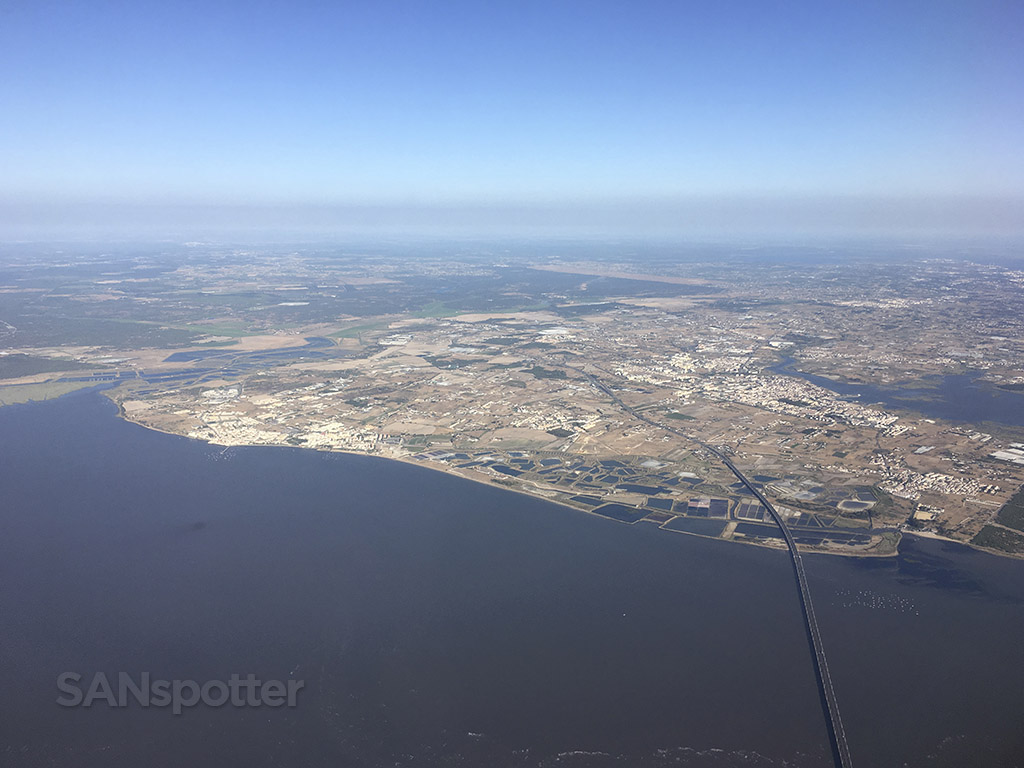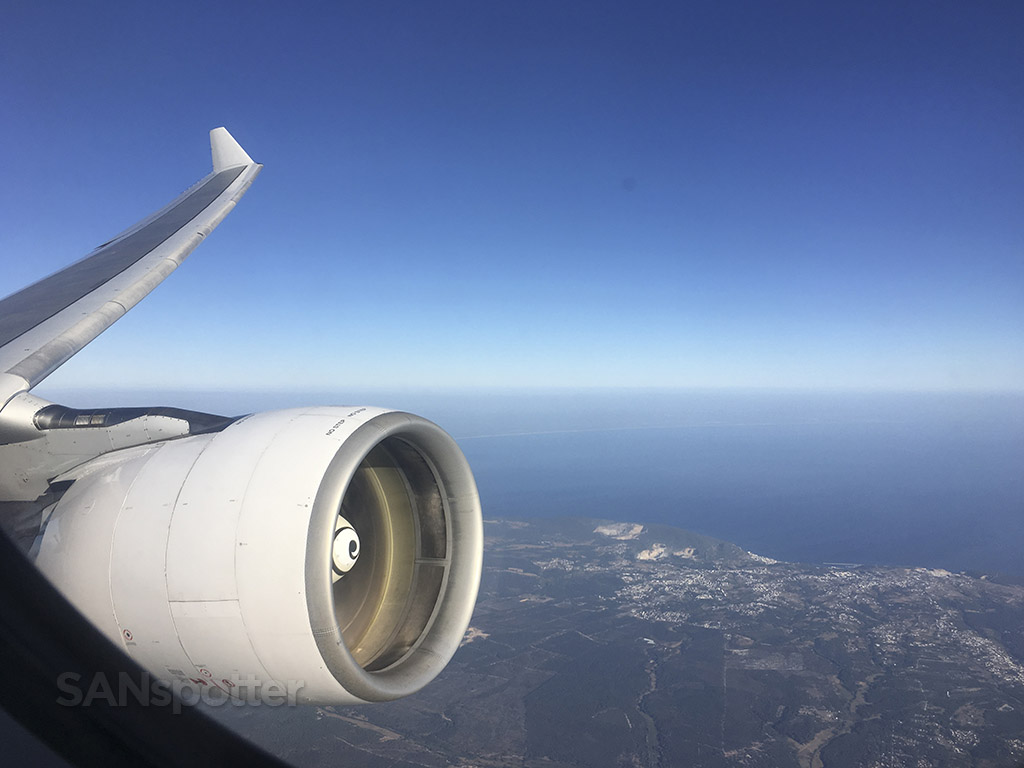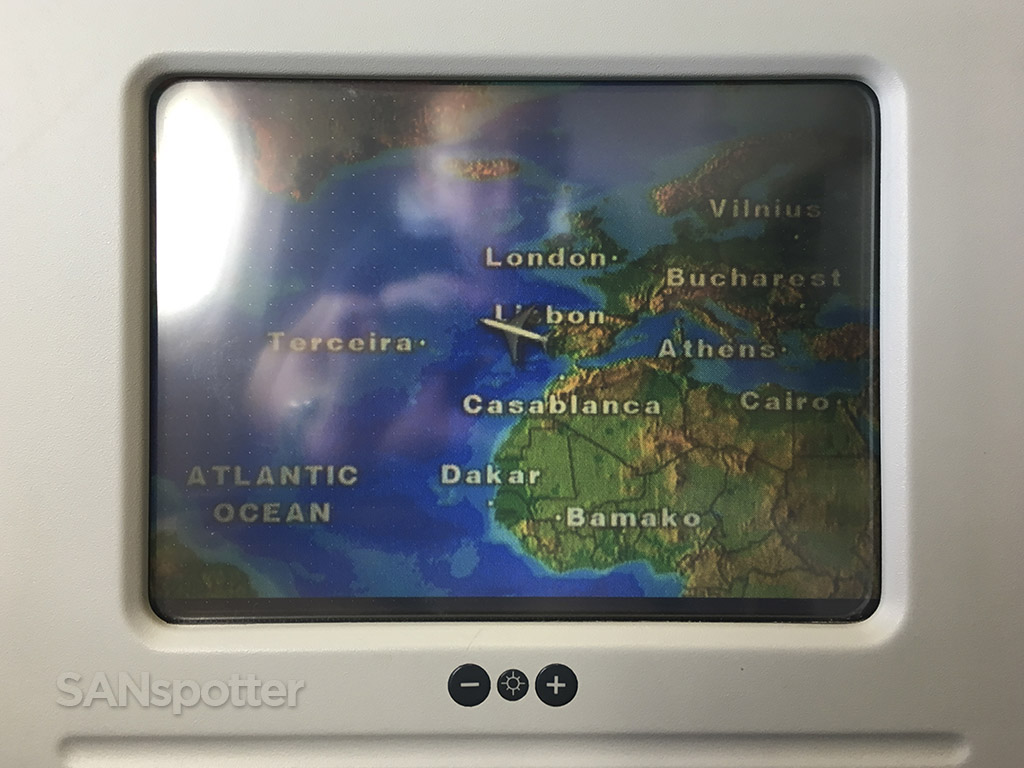 After a beautiful departure over the city and out over the ocean, I began to settle in for the long flight across the Atlantic to Toronto. First things first, I had to get my seat reclined properly. This ended up being a horrible mistake. The seat I was in was so old that once reclined, it wouldn't return to its upright state.
I noticed the problem immediately because as soon as I pressed the "down" button, all the tension on the seat was released and it reclined all the way back to it's lowest position. I then tried to bring it forward by holding the "up" button, but nothing was happening. It was completely stuck. Dammit.
It was right about then that I was thankful for having an empty seat next to me that I could retreat to in case I couldn't bring this one back from the dead. Luckily it didn't come to that, as I was able to recover some of the recline by simply mashing my finger on the up button really hard for about 30 seconds.
It came up slowly, albeit a quarter inch at a time (in chunked increments) but at least I was able to recover it enough to be able to enjoy a snack and a beverage without feeling and looking like a total dork.
The welcoming cabin announcements were just getting started as I finished the battle with my seat, but unfortunately, the volume was so low and muddied that I couldn't hear a word. As you can imagine, it was somewhat of a frustrating start to this flight that I was hoping would only get better from here.
Once cabin service started, things indeed began looking up. First they came around with Canadian immigration forms, followed up by menus, noise-canceling headphones, and then the amenity kit. To be honest I'm not even sure why they bothered with the headphones at all since the video screens were so archaic and impossible to watch.
Heck, it wasn't even possible to choose what to watch since it was one of those old-school looped video systems which forced you into whatever was playing at the time. I didn't have any interest in what was playing, so I didn't even bother. The amenity kits were really cool though.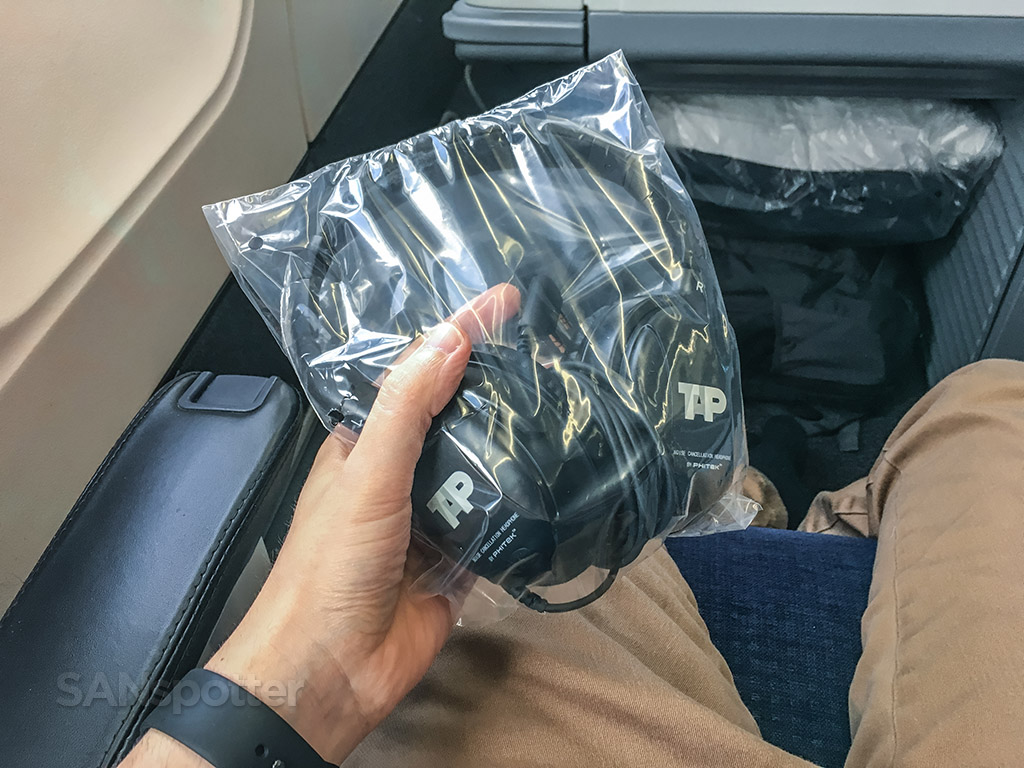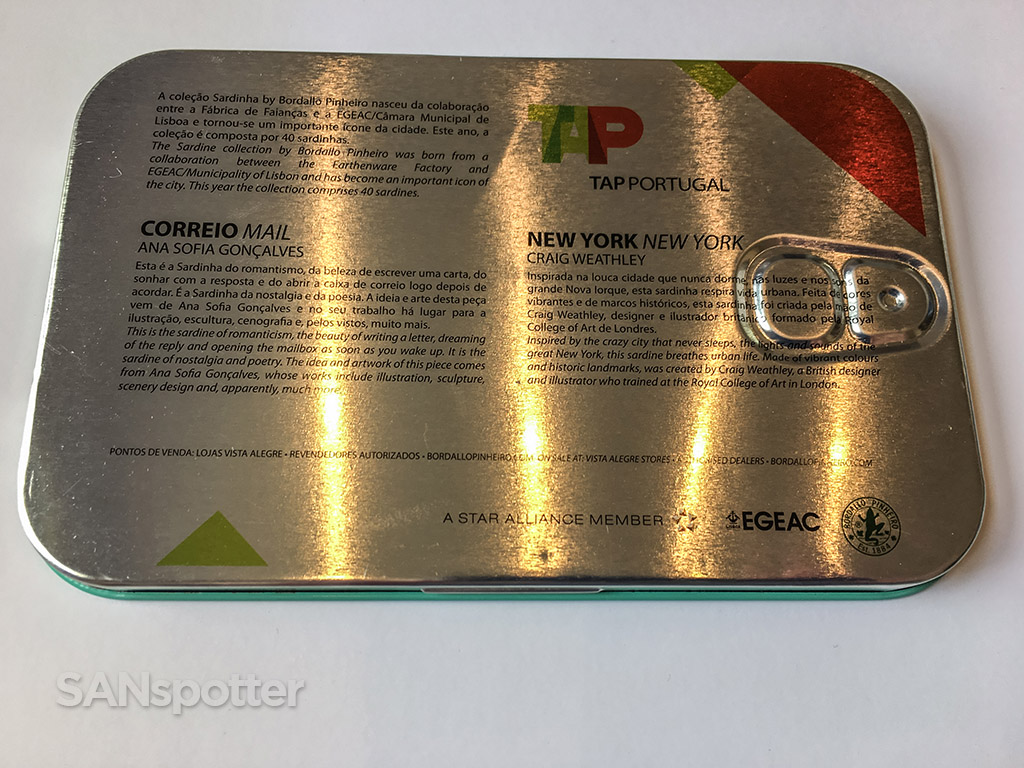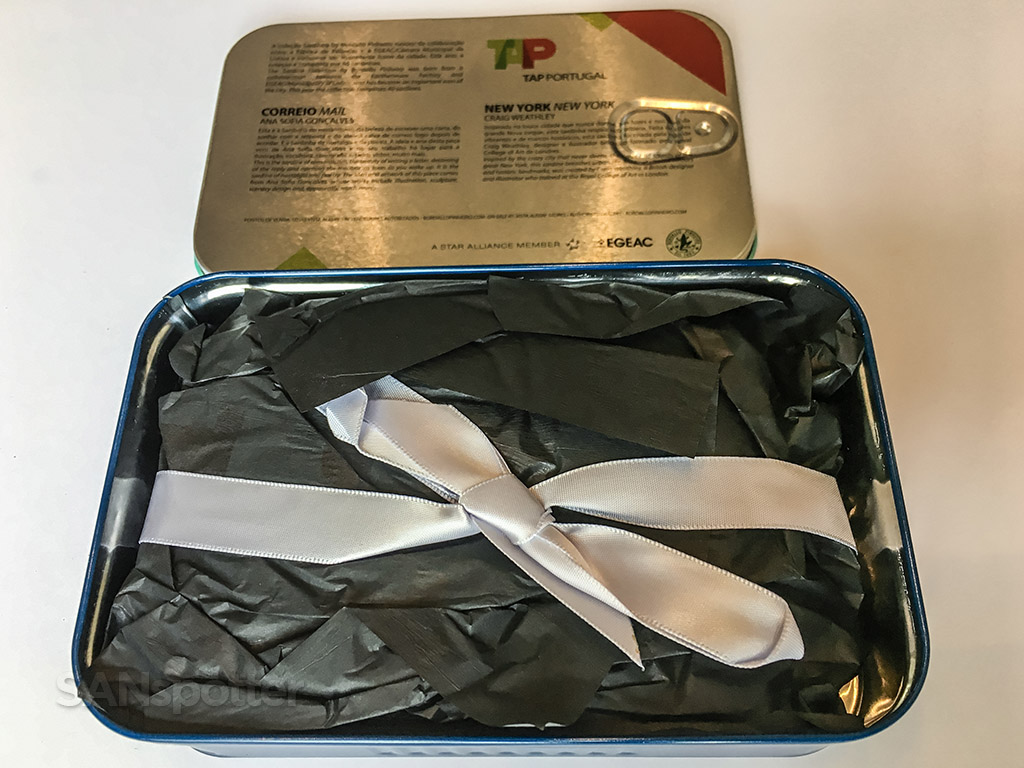 The pace of the cabin service on today's flight was generally laid-back and casual, though still what I would consider pretty good. Dinner orders were taken about 15 minutes after the amenity kits were distributed, with hot towels coming about 10 minutes after that. They certainly weren't in a hurry today, that's for sure.
Having to wait so long between interactions with the flight attendants gave me ample time to play with the seat and discover something else which was really annoying: the power ports didn't work. Dammit.
I was planning on listening to Podcasts on today's flight (as opposed to struggling to watch the archaic video system), but my phone didn't have very much charge left in it and there's no way it would've lasted another hour two of use.
I needed to save that power for any urgent data-retrieval needed upon landing (you know, like checking Instagram), so I decided to turn it off completely and sit there in silence free of any tech-based stimulation.
The first 10 minutes or so were really weird, and I may have started twitching for a moment or two, but eventually it felt pretty good to be completely unplugged and just enjoying the moment.
Not being bombarded with video in my eyes or sound in my ears during the meal service made it all that much more pleasurable of a situation. I could deal with this.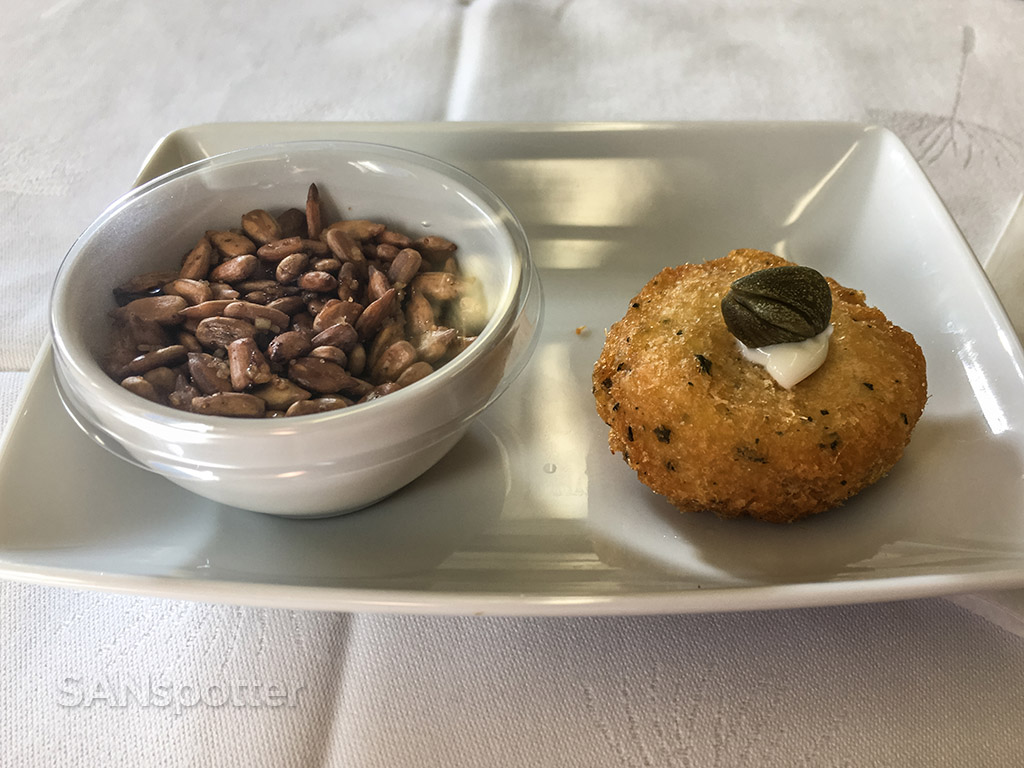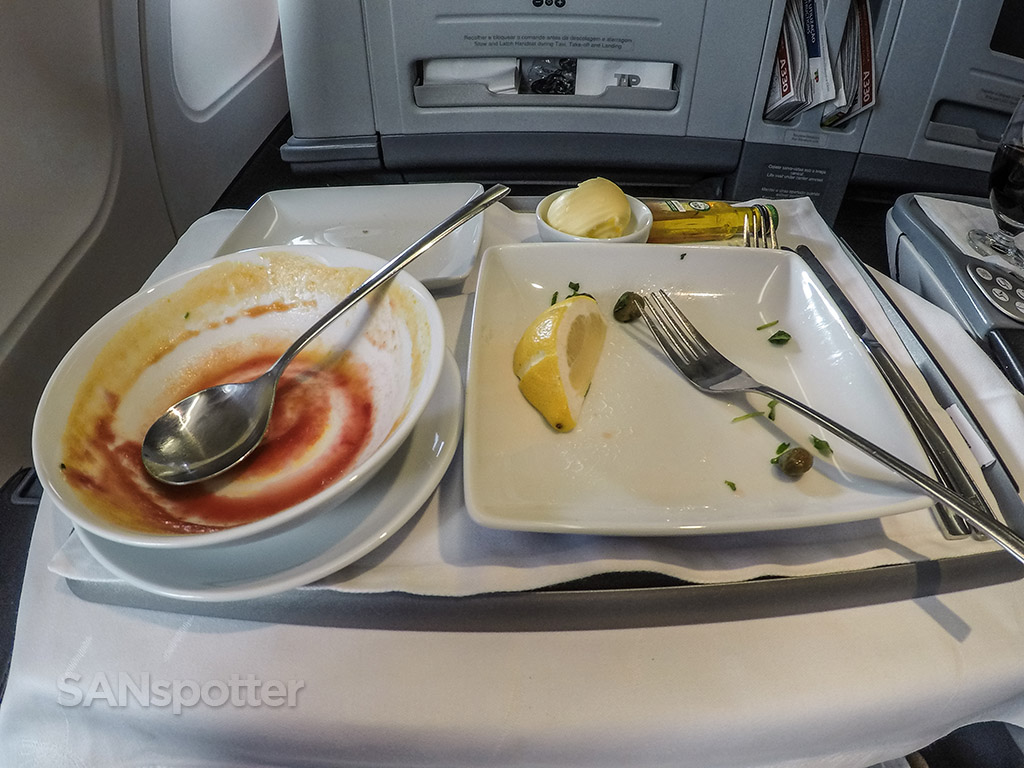 The meal was pretty good actually, and I had no complaints about it. It wasn't the best business class meal that I've ever had, but it was decent and I felt well satisfied long after they cleared my tray.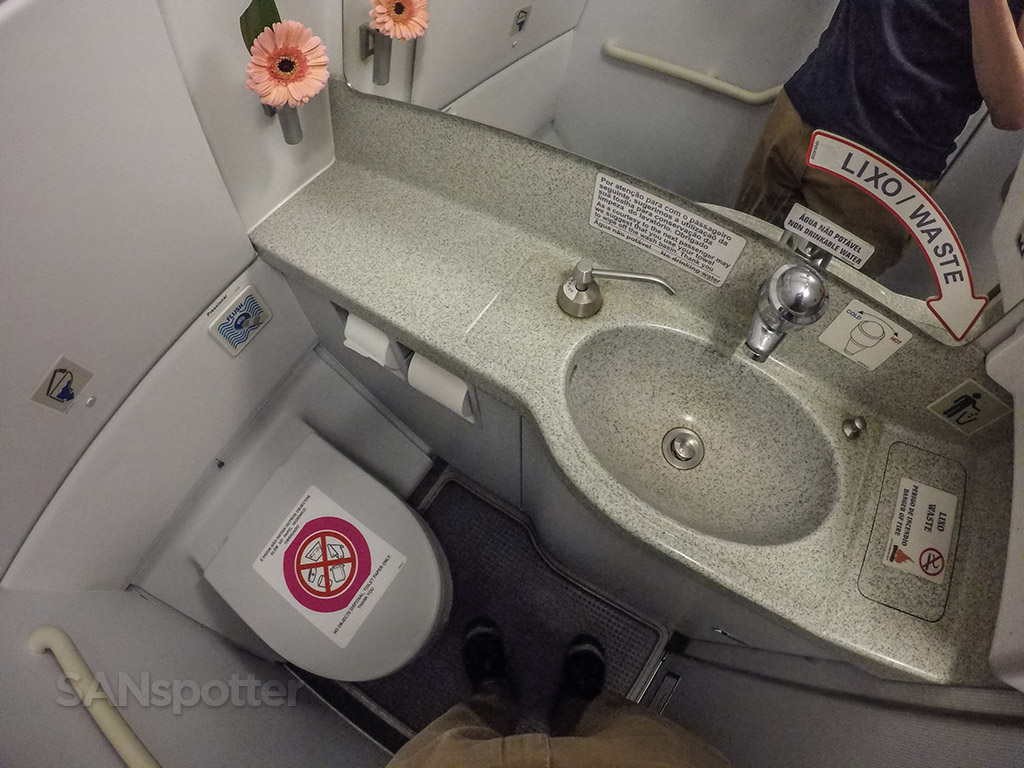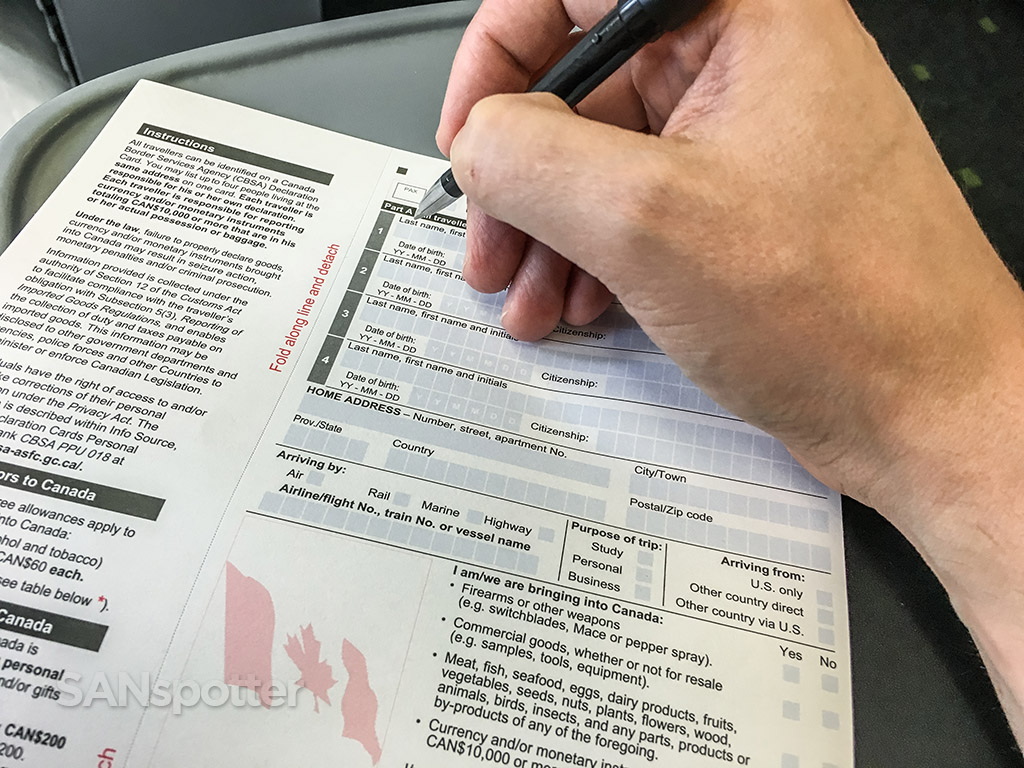 With nothing else to do after dinner and still nearly 6 hours of flying time remaining, I figured the best thing to do would be to get comfortable try to get some sleep. Unfortunately there were three things that prevented this from happening.
First, the cabin lights were left on for at least an hour after the meal service had completed, which made it really hard to lay back and try and sleep.
Second, there was one male flight attendant who just wouldn't shut up in the galley immediately behind me. He had a very loud and projecting voice, and a whole heck of a lot to say.
Unfortunately was all in Portuguese and I couldn't understand any of it but he just kept talking and talking and talking and talking. It was very annoying, especially since I couldn't hear the other person he was talking to and it sounded like he was just talking to himself forever without a break.
Finally, there was a lot of activity in the cabin thanks to an energetic 10-year-old girl who just wouldn't stay seated. Her parents were sitting directly behind her and she spent much of her time walking back-and-forth between her seat and her mother's. And once she finally got tired of her mother, she wandered back to the galley (many times) to talk to the flight attendants – who apparently she knew.
The fact that this family knew several of the flight attendants made it annoying due to all the conversation and talking going on.
Just when things were starting to settle down and I had drifted off, the lights came on in a single jolt of full-on brightness – which is a painful (and trippy) way to wake from a dead sleep.
All in all I thought the crew of this flight was very good in nearly every regard, but somebody needs to reprimand the one who switched on the lights that evening. Cabin lights need to be turned on gently and gradually – not abruptly. Don't they teach that in flight attendant school? Maybe he or she was sick that day…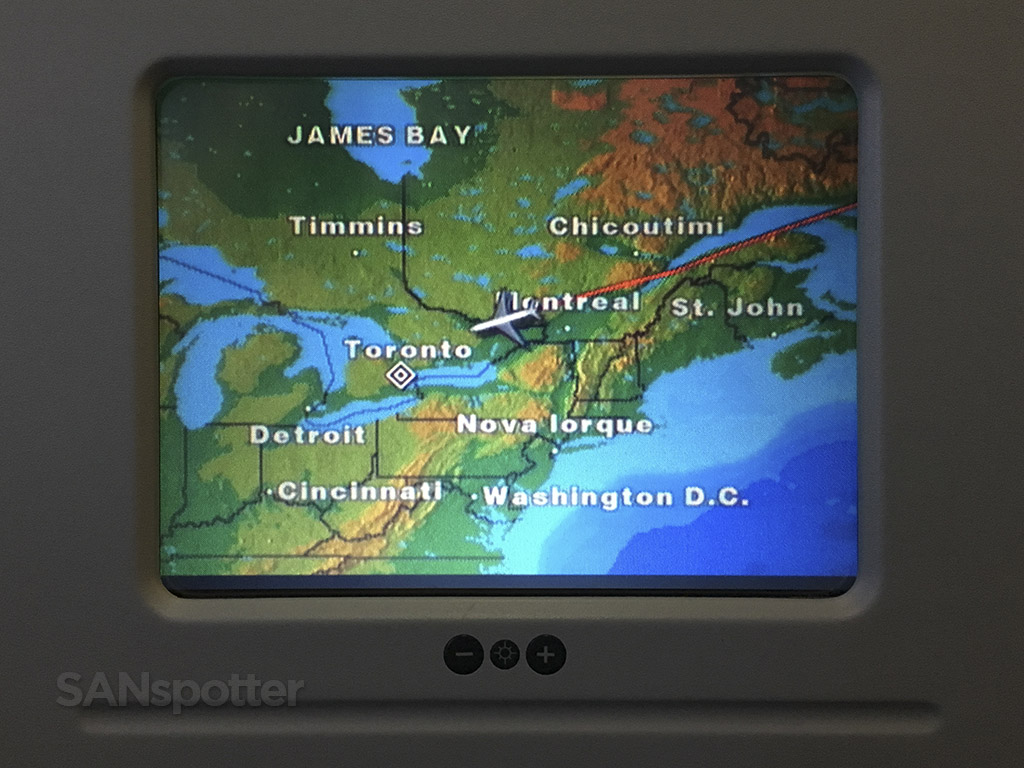 The second meal service was served at a much faster pace than dinner, which didn't really bother me at all since I wasn't really all that hungry anyway. I just kind of picked at my meal a bit and then pushed it to the side in preparation for the landing in Toronto.
I made sure to eat enough though, because that was considered my dinner that evening since my plan for arriving into Toronto was to check into the hotel and go to immediately to bed. There would be no time to find food while on the ground.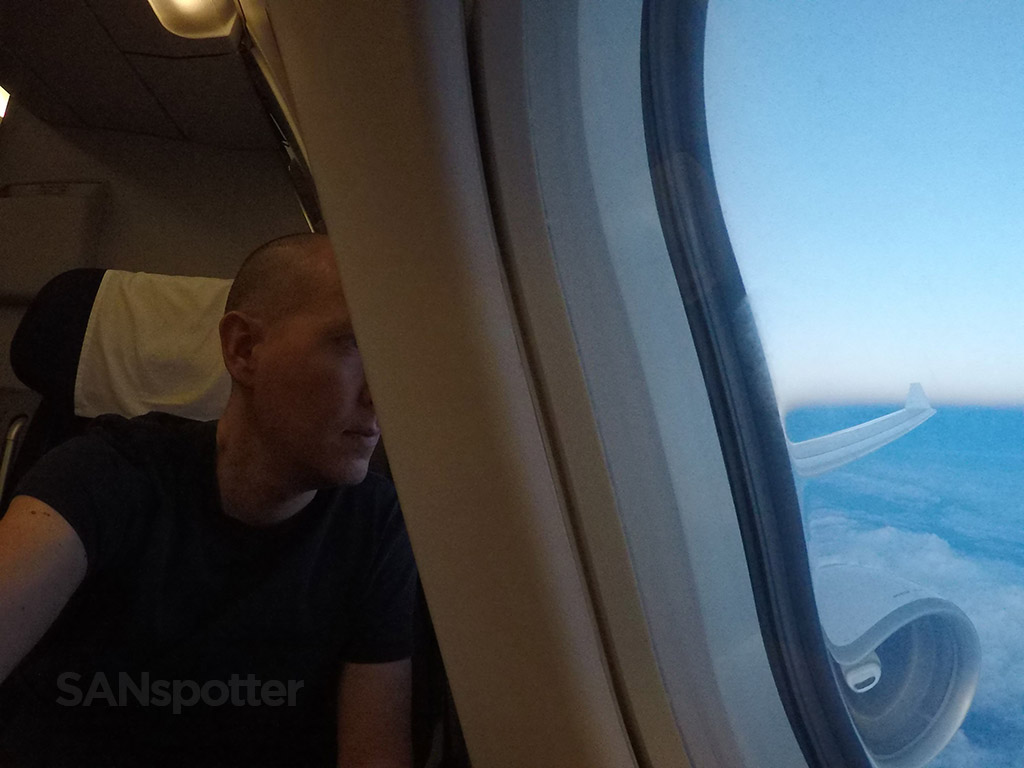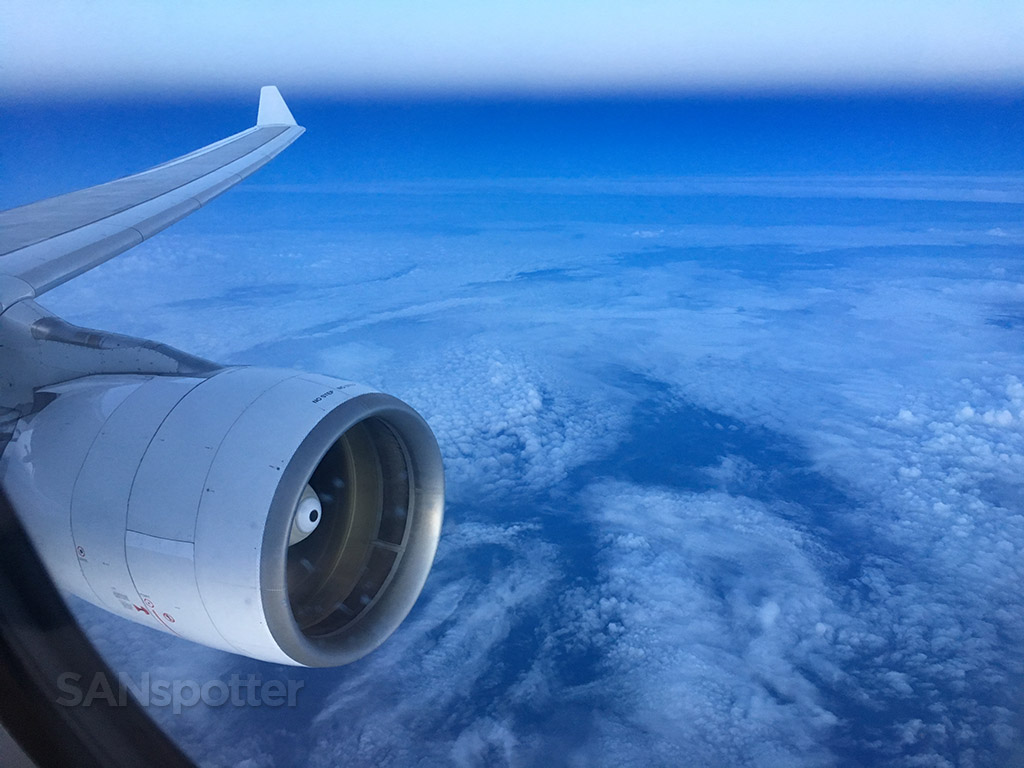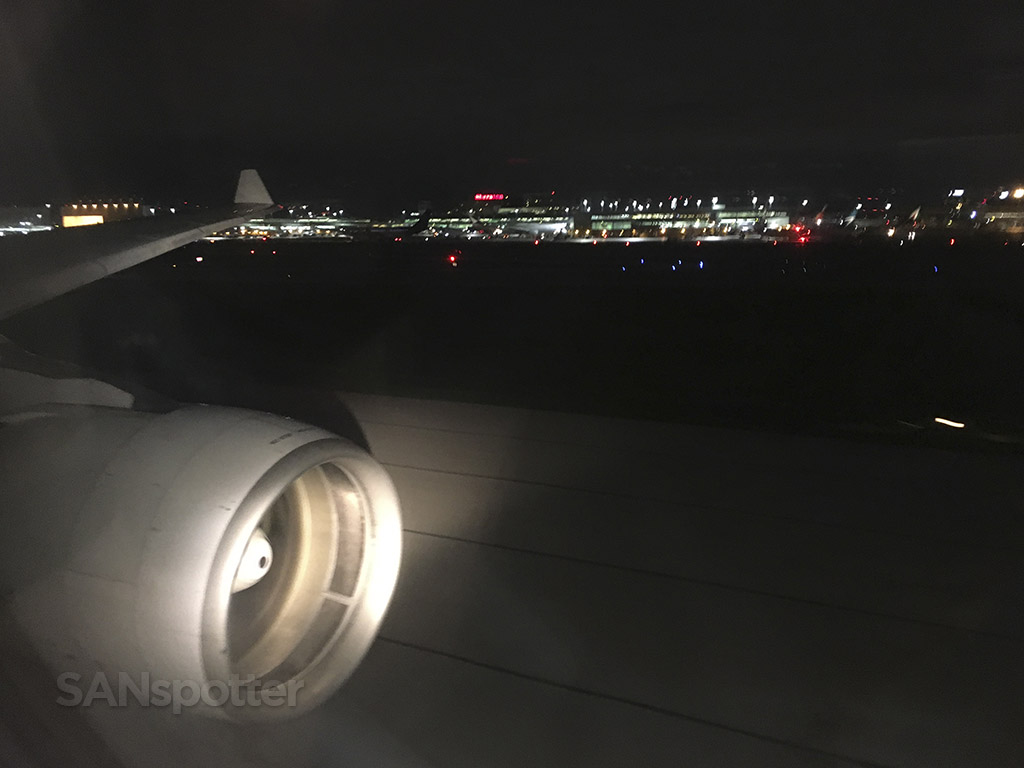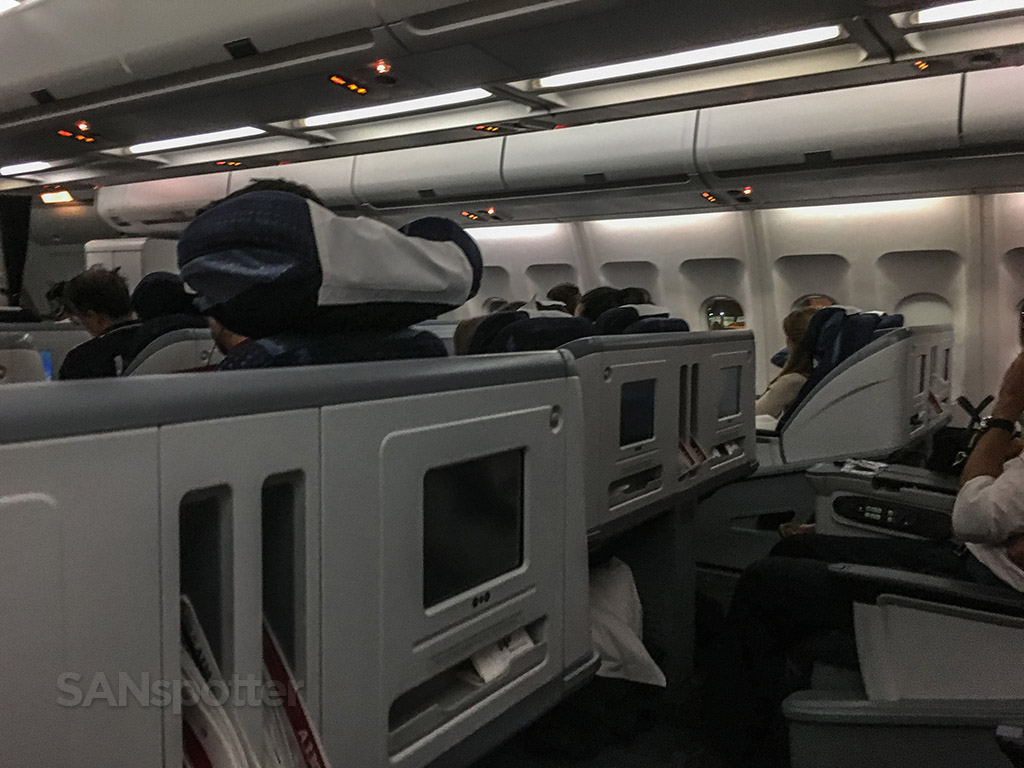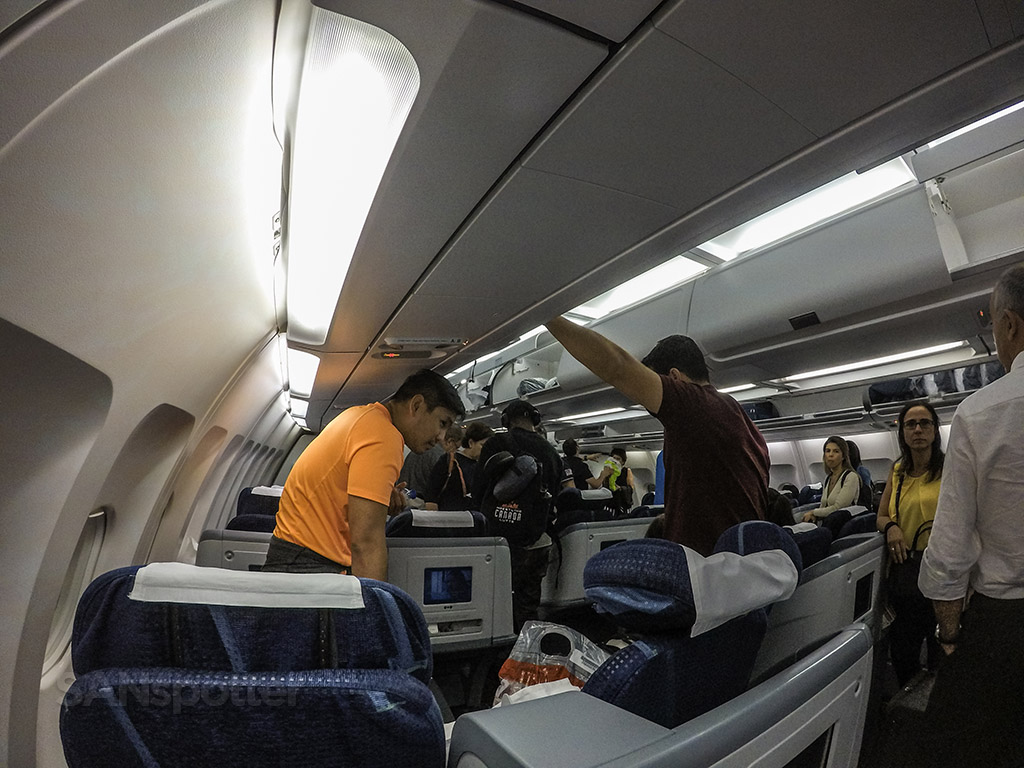 In conclusion, I have to say that I have mixed feelings about my experience on this particular flight. TAP Portugal's old business class configuration is abysmal, and they are in dire need of getting their aircraft updated as soon as possible.
However, the flight attendants were really awesome on this flight (despite the loud talker behind me in the galley and the outlaw who turned on the lights so abruptly) and I think that kind of service is going to mix really well with their fancy new business class cabins being installed on thier long haul A330s and A340s. I can't wait to try that!