I'll admit it. I was skeptical of United 767-300 Polaris business class before doing this review. After all, the 767-300 isn't exactly a modern aircraft anymore, and United business class hasn't had the best reputation over the years.
As usual, my skepticism was unfounded. Yeah, the 767-300 is getting on in age, but United's Polaris business class product on this aircraft is incredibly good.
I wouldn't go as far as to say "stunning" or "spectacular", but pretty freaking decent is a good way to describe it.
UA493
Los Angeles, CA (LAX) – Washington, DC (IAD)
Tuesday, October 19, 2021
Aircraft: 767-322/ER
Registration: N671UA
Duration: 5 hours 2 minutes
Seat: 9A (Polaris / business class)
The video
Just as much as I wasn't excited about writing a United 767-300 Polaris review, I wasn't all that thrilled about making a video about it either. Until I stepped onboard the aircraft, that is. As soon as I saw my seat, I went all Steven Spielberg over it. At least I tired to, anyway.
There's a lot that I wanted to show in the video that I didn't have time for. Therefore, all of those extra little details will be in the full written review below.
As usual, the music for this video came from Epidemic Sound. The title of the first track was Ragtime by Peerless, and the second track was Zazen by Molife.
An in-depth review of United Airlines 767-300 Polaris business class
This was easily one of the most surprising flights that I've had in a while. My only other experience with United business class was back in 2015. I can't say it any more gentle than this but: United Airlines 777-200 BusinessFirst was a horrible product.
Thankfully, those old (and cramped) seats have been replaced by Polaris business class seats, which are leaps and bounds better than the old BusinessFirst.
My arrival at LAX for this flight to IAD
For the record, I had no other purpose to go to Washington DC on this day other than to try United Polaris for the very first time. I flew up from San Diego on a United Express E175, and I landed at LAX with approximately 20 minutes to spare before they started boarding. It was brilliant – and a perfect example of why a 1 hour layover is enough time at LAX (most of the time).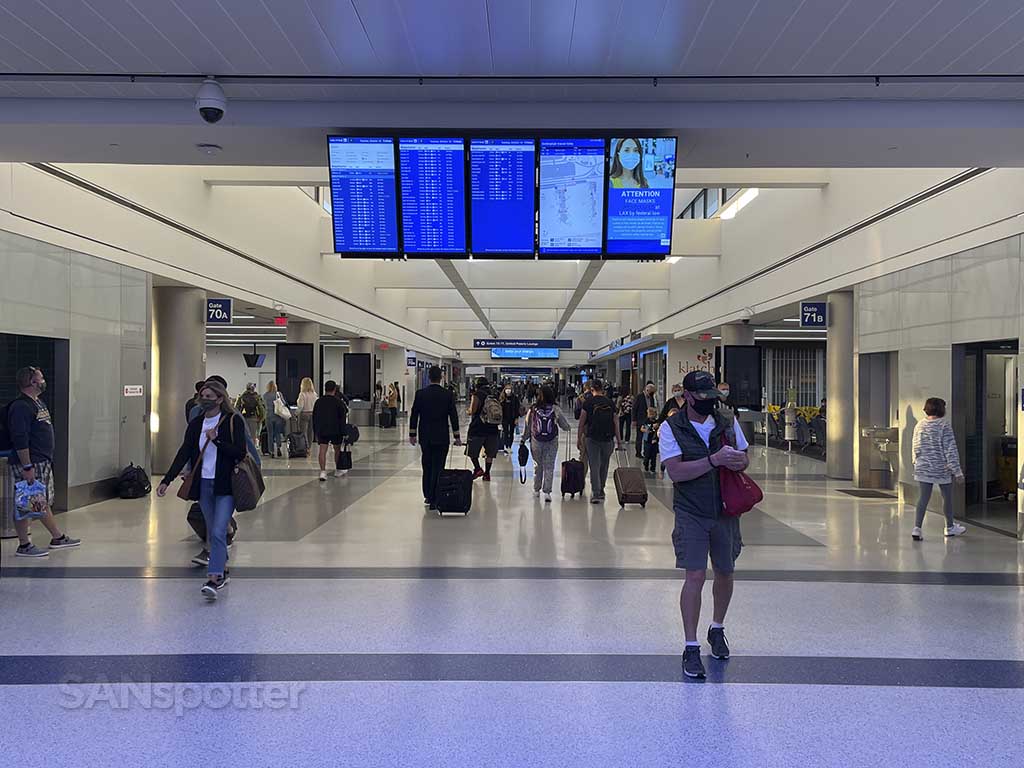 The boarding process for UA493 to Washington Dulles
Terminal 7 at LAX is a mess. Yes, it's been renovated in the past few years (and it looks great), but it's far too small for the number of passengers that United moves through it on a daily basis. Thankfully I didn't have to wait long for the boarding process to initiate.
My first impressions of the United 767-300 Polaris business class seat
Stepping onboard this airplane and seeing Polaris business class for the first time turned my day from good to great. No, it wasn't as impressive as the first time I saw Delta One on the 767-400, but I'll bet you anything that my eyes appeared to be bulging out of my head as I was taking it all in. They sure as heck felt like they were.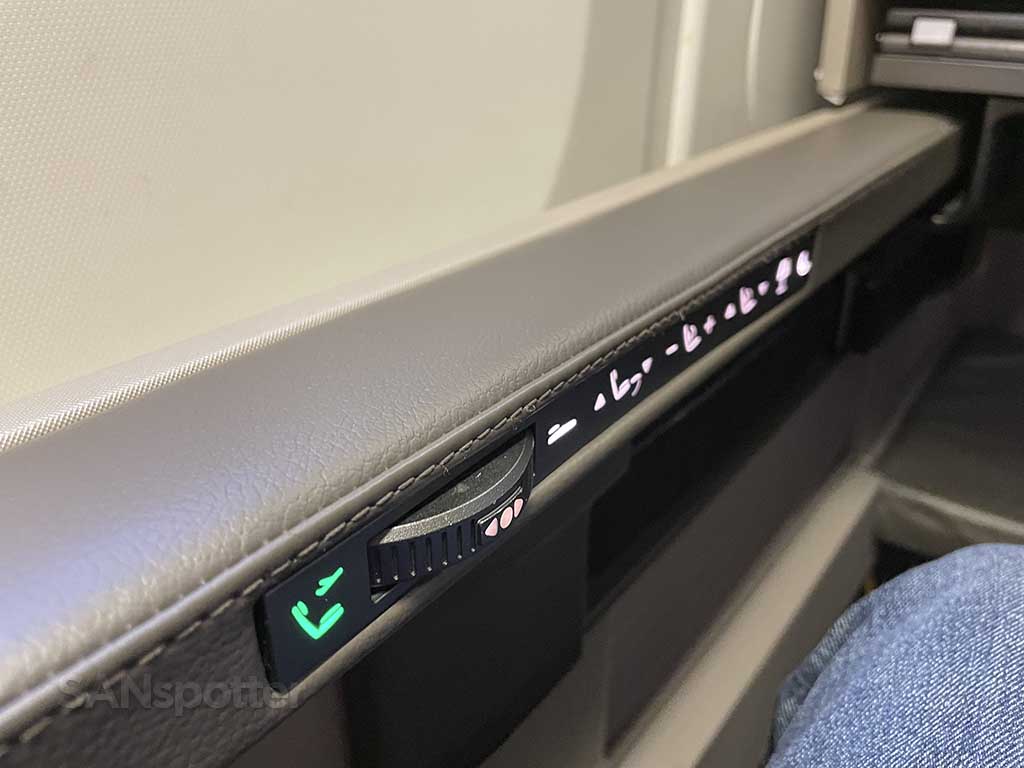 What is the best business class seat on the United 767-300?
Because of how oddly-staggered the seats are in Polaris business class, you need to pay close attention when choosing a seat.
If you prefer as much privacy as possible, choose a window seat in an odd number row. The seats are closest to the window and away from the aisle.
If you prefer easy access to the aisle, any other seat will do.
If you are traveling with somebody, choosing the two seats together in the center section of the cabin will be best. However, it's important to note that these center seats are still very separate, and it will be difficult to have a conversation with the person next to you.
Basically, United designed Polaris business class on the 767-300 for maximum privacy. It's not the best business class product for two people wanting to share the experience together.
The departure out of LAX
The last time I was on a 767-300 was for my Icelandair review back in 2018, so it was nice to hear (and feel) those big Pratt & Whitney engines starting up as we were pushing off the gate. No, I don't normally mean to sound so I dorky and AvGeek-like in my airline reviews, but there you go. I love the sound of a good aircraft engine.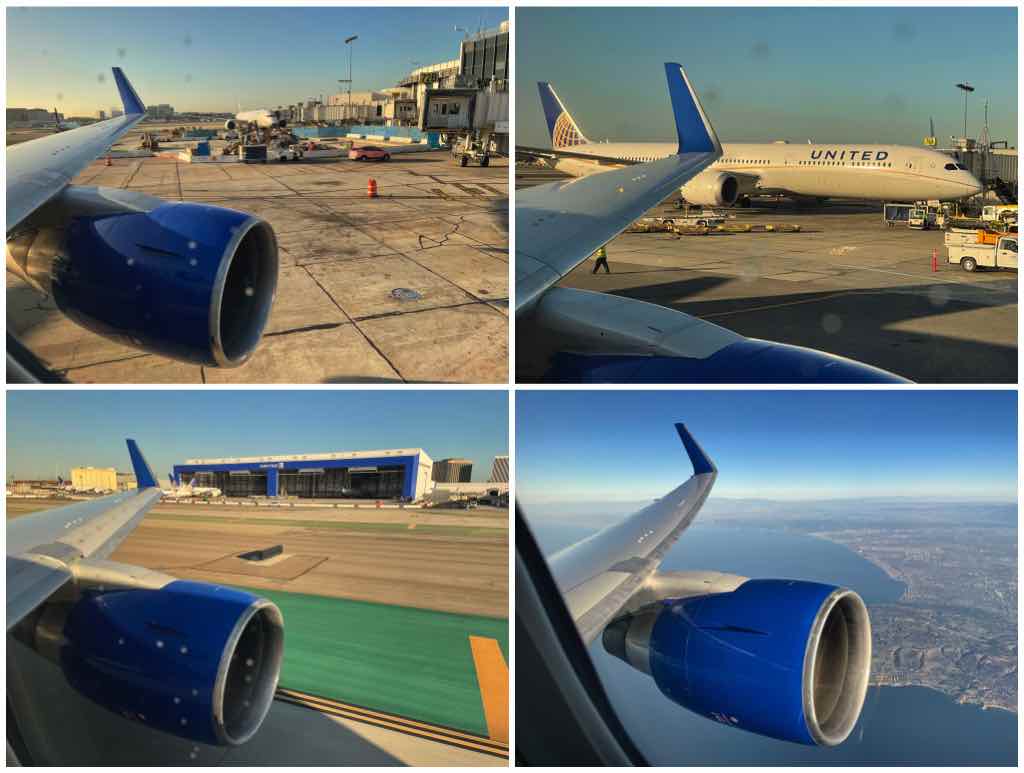 What's the video entertainment like in United 767-300 business class?
The most important thing to note about the video entertainment in the united business class these days is that it's leaps and bounds better than what it used to be. There is a large collection of TV shows and movies to choose from, and I honestly had a hard time deciding what to watch during the flight. There were just too many good options.
I do have to say, however, that the noise canceling headphones they provide were not that great. I had to turn the volume way up to actually hear anything, which was more than a little annoying.
How good (or bad) was the food?
Another area where United surprised me on this flight was the food. Yes, it took them an extremely long time to get the meal service started. And the cabin crew wasn't exactly the friendliest I've ever experienced. However, the food was very good. No complaints for me about that.
How comfortable are the lie-flat seats for sleeping?
I hate to admit this, but these Polaris business class seats are more comfortable when sitting upright or at a slight recline. In a lie-flat position, they are a bit too firm for my liking. Not only that, the headrest is rock hard as well. It was like sleeping on a wooden bench. At least I didn't get any splinters I guess.
Should you avoid business class on the United 767-300?
Despite the rock hard seat and somewhat cold attitude from the cabin crew, I was still very much impressed with Polaris business class on the 767-300. It was so good as a matter of fact, that I was thinking that the flight went by way too fast as we were starting the descent into Dulles.
If you have a choice, however, I recommend choosing the 787 over the 767. You'll get the same seat and the same service, but the 787 is more comfortable with it's bigger windows and higher cabin humidity levels. Be sure to check out my full United 787-8 business class review to see for yourself.
And now, let me show you what it was like arriving into Washington DC today. It was a beautiful day for flying!
Pros and cons of United 767-300 Polaris business class
Creating a pros and cons list for this experience is easy. Not only was it a fantastic business class seat and a great experience overall, there were a fair number of things that were disappointing about it as well. Here's all the good and the bad about 767-300 Polaris:
Pros
It's a fantastic and very competitive business class seat. It's large, very private, and it looks great.
There are lots of cubby holes in storage bins to help you organize your things while in-flight.
I like the fact that there was a USB power outlet beneath the video screen and on the side wall just over my right shoulder.
The food was good. Not what I'd call spectacular, but it was better than I thought it was going to be. The portions were large, and everything seemed fresh.
Cons
I found the seat to be too firm to be able to comfortably sleep on in a lie-flat position.
The headrest made it difficult to sleep as well. It was rock hard and it didn't have any squishiness to it at all.
The blankets they provided on this flight were paper thin and didn't provide any warmth at all. Note, however, that you will get proper blankets and pillows on long-haul international flights in Polaris business class.
The cabin crew (most of which were near retirement age) seemed cold and impersonal. It was like they were just going through the motions with no passion or energy at all.
The noise canceling headphones felt cheap. They sounded cheap as well.