In stark comparison to teetering on the brink of sleep-deprived hallucination at the end of my Vietnam Airlines A350-900 business class review, I arrived at ICN the morning of this flight to Detroit well-rested and ready to create the best Delta Premium Select review ever. 10 hours of deep sleep and a solid workout in this the hotel gym was exactly what I needed to reset my systems, and I walked into the departures hall of terminal 2 feeling an irresistible urge to high-five someone.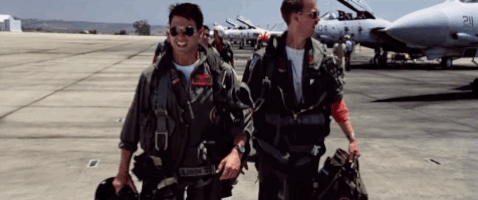 I was even wearing a different shirt for the first time since my QANTAS 737-800 business class review, so how could this not end up being a really good day?
DL158
Seoul, South Korea (ICN) – Detroit, MI (DTW)
Monday, February 6, 2019
Aircraft: A350-941
Registration: N502DN
Duration: 12 hours 9 minutes
Seat: 22J (Premium Select / premium economy)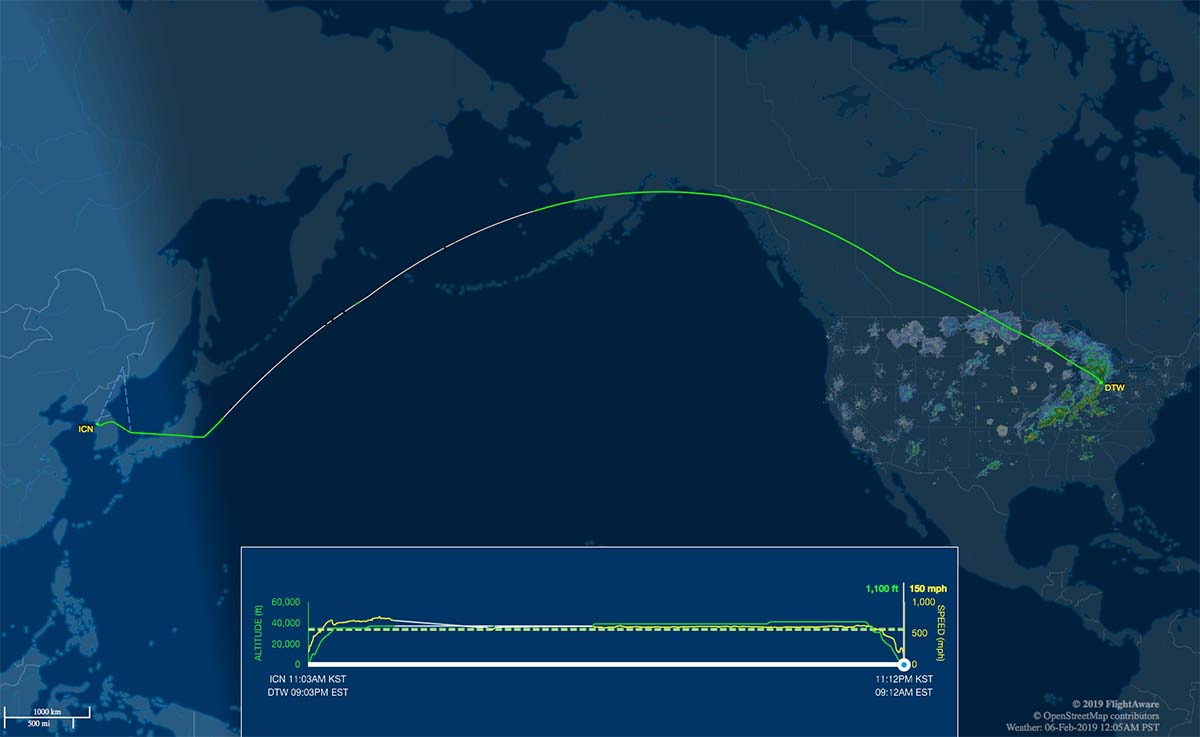 One of the first things I'm going to do when I become rich and famous (lol) is to hire an assistant who travels with me. The primary job of this person will be to lurk in the shadows while I'm filming, and intervene only when it's obvious that I'm shooting waaay to much irrelevant footage.
Yup, I did it again. Somehow my overly-confident mood this morning caused me to shoot approximately 30GB of painfully repetitive footage for this Delta premium economy flight, and it was a total pain to whittle it down into a digestible 10-minute video for YouTube:
Yes, a good Delta Premium Select review is worthy of as much high-quality footage as possible, but not to the point where I've got three cameras pointing at me while I'm eating. Nobody needs to see that, and I'm pretty sure even my own mother would roll her eyes and skip ahead.
Lounge access doesn't come with Delta premium economy, but it's ok because ICN is amazing
I love everything about Incheon airport here in Seoul. It's massive, beautiful, and a really fun place to walk around and people-watch. I'm always happy when I'm here. To prove it, today was the first time ever that I had flown in or out of ICN in economy class, and I couldn't help but to strut around with a grin carved deeply into my face.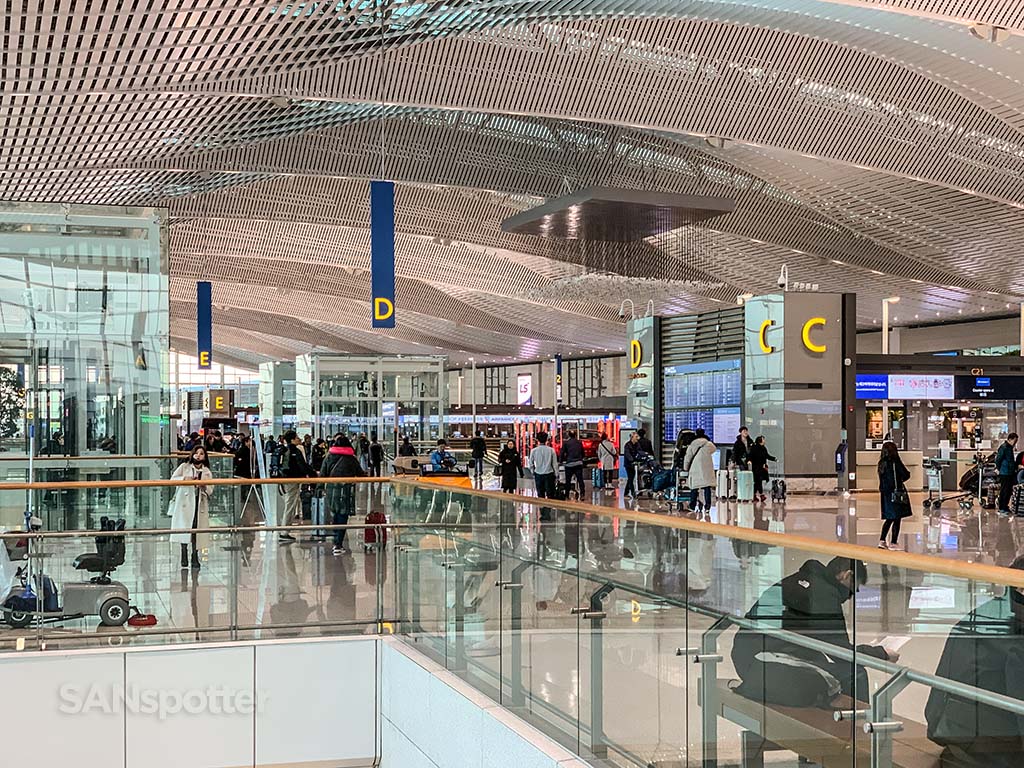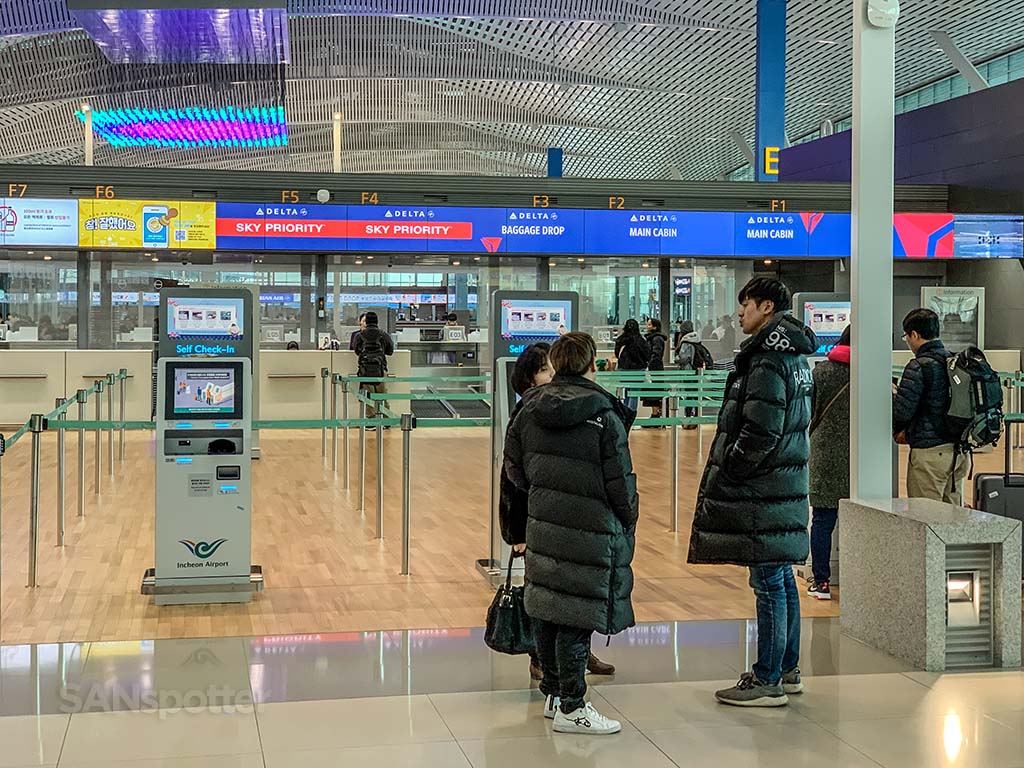 Technically, Delta premium economy is really good (as you will soon see), so it's not like it was easy to feel bummed about what was about to happen. I specifically chose this flight because I wanted to do a proper Delta Premium Select review on the A350, so…I was feeling just as excited as the last time I flew from ICN to the US in business class.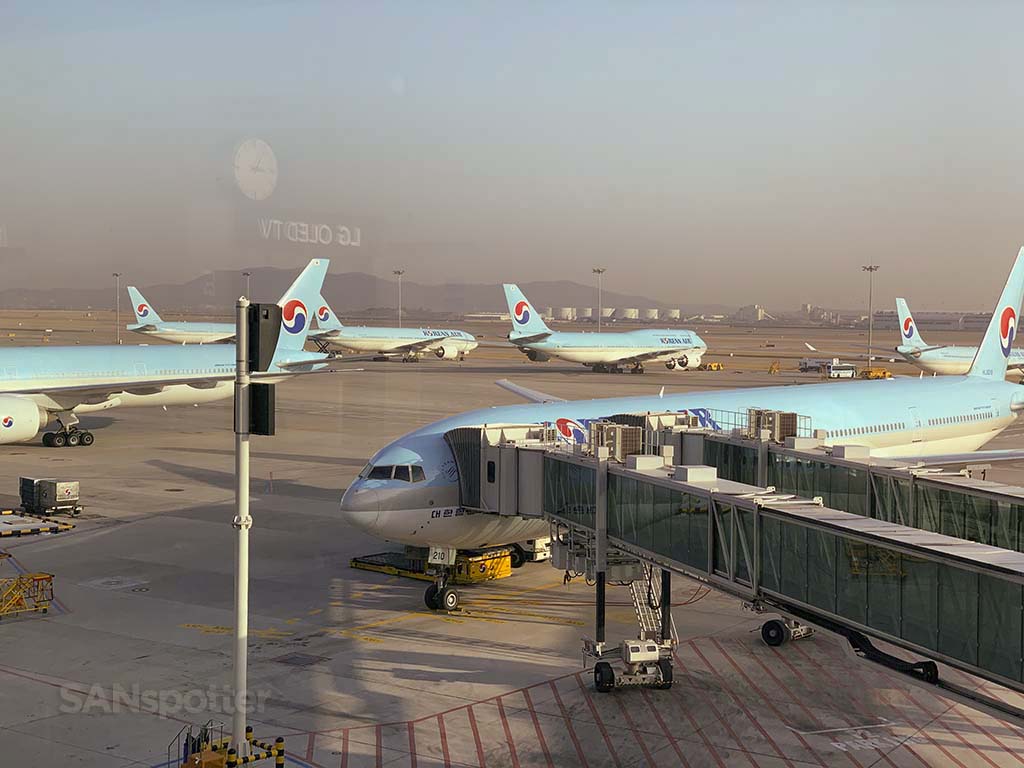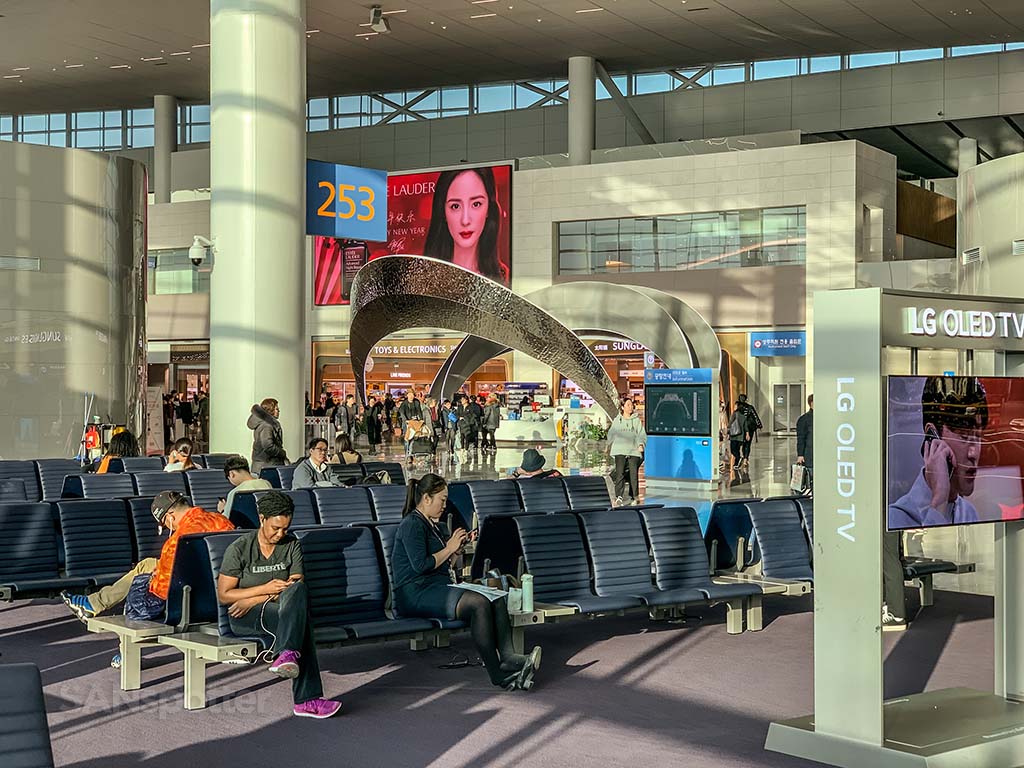 One of the best things I like about Asian airports is the food. I can't remember the last time I left an airport in Eastern Asia feeling ashamed for how much food I consumed, and this time was no different.
I would have been perfectly happy with a bagel considering that the food was likely to be really good in Delta premium economy, but I stumbled across a "street food" cafe / restaurant that lured me in with the strength of that notoriously wicked tractor beam on the Death Star we saw in episode 4 of Star Wars.
Once finished with my meal, it was back out into the main terminal to walk around and burn some calories before the long fight to Detroit.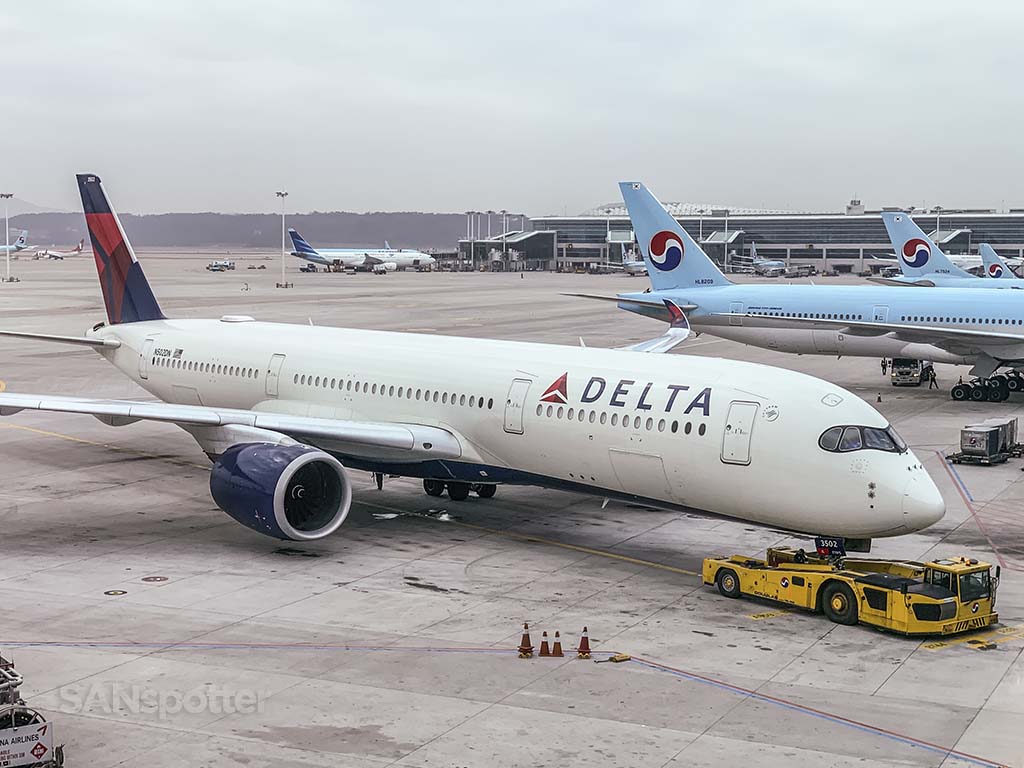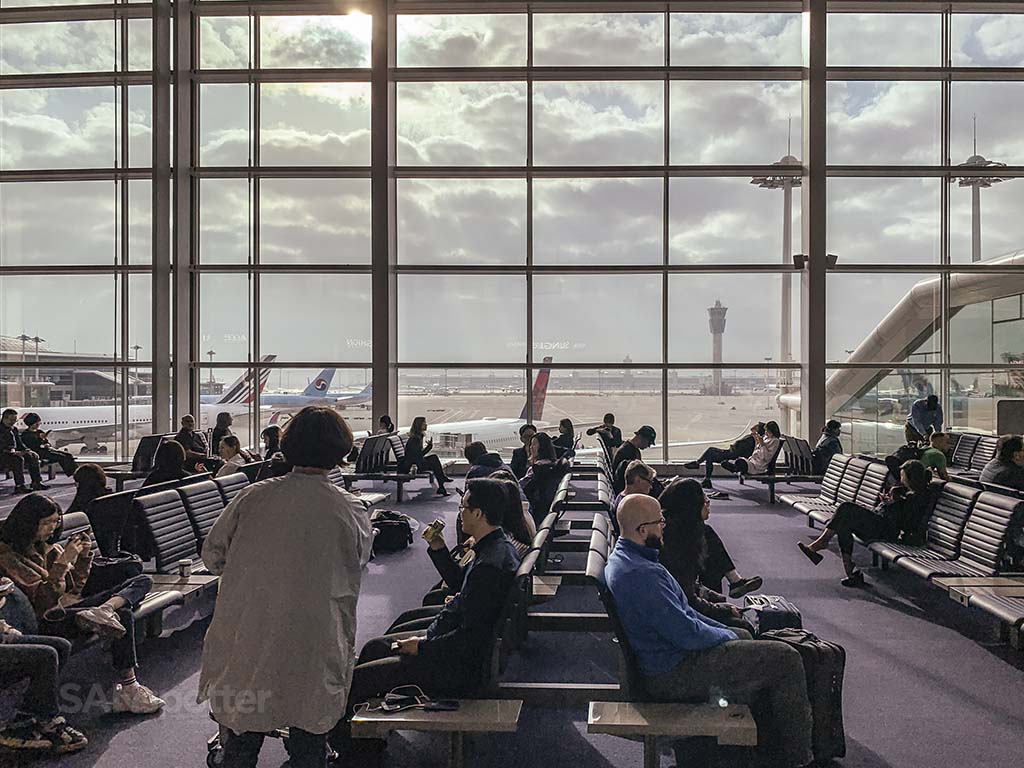 A Delta Premium Select review made even better by the amazing A350-900
Just as boarding was getting underway here at gate 253, it occurred to me that I was no less excited about getting on this A350 than I was when Flew from Bangkok to Singapore in Thai Airways A350-900 business class four days ago. The A350 is an amazing aircraft, and the fact that I'd get to experience this one while draped in Delta premium economy was just the icing on the cake.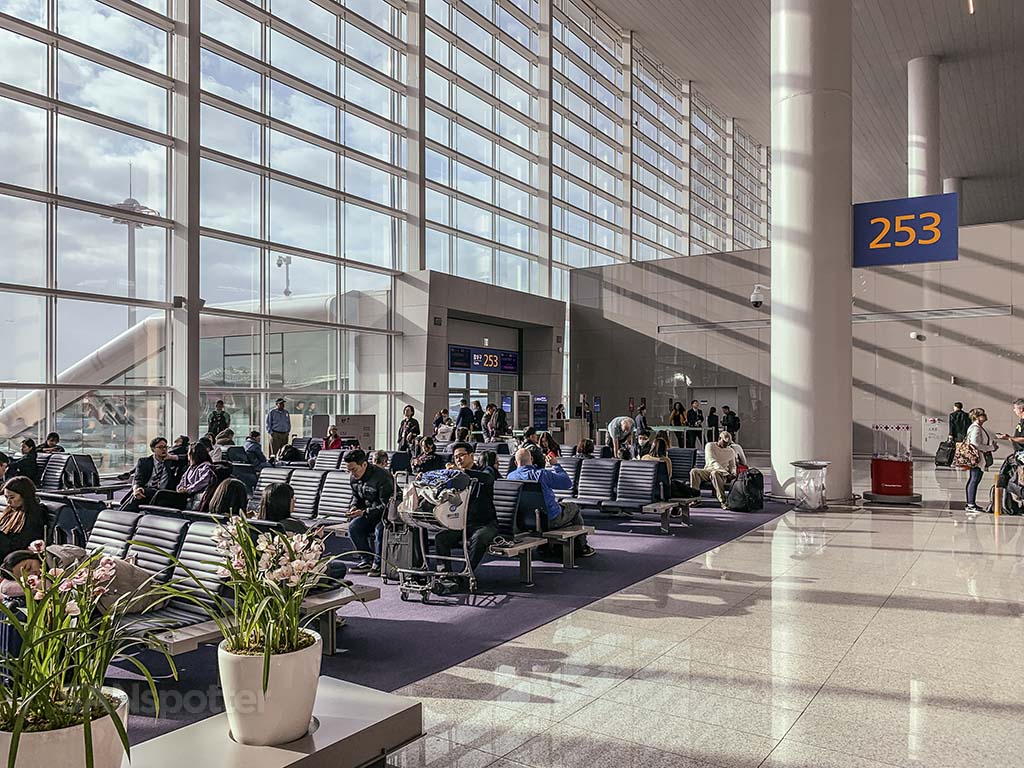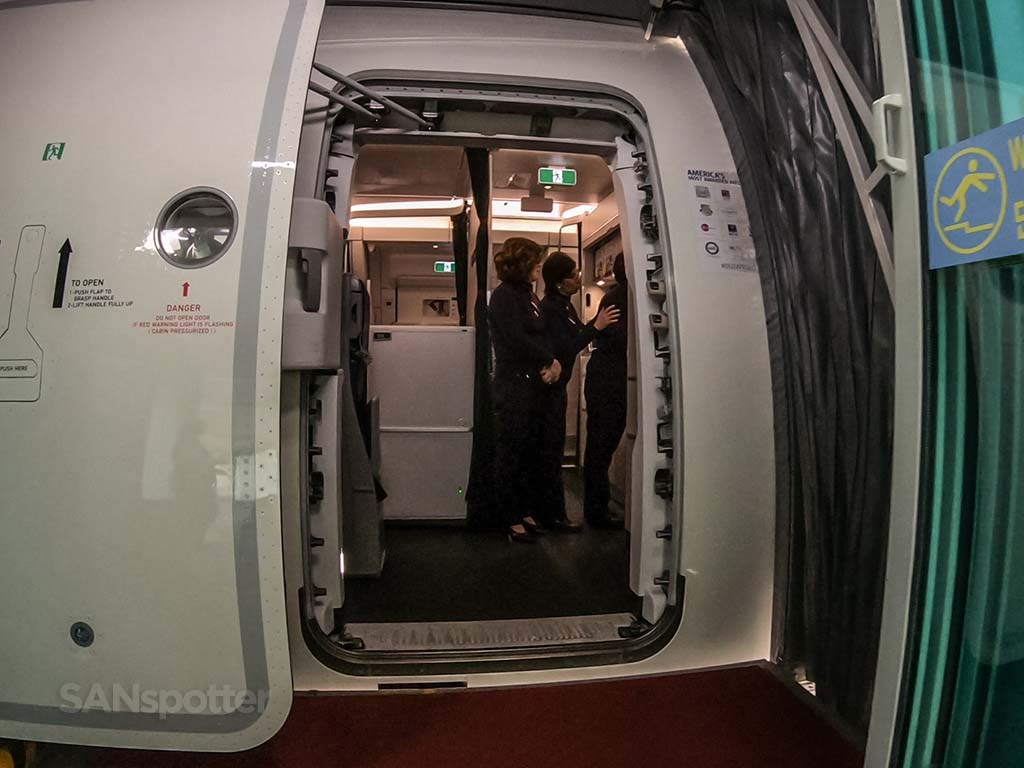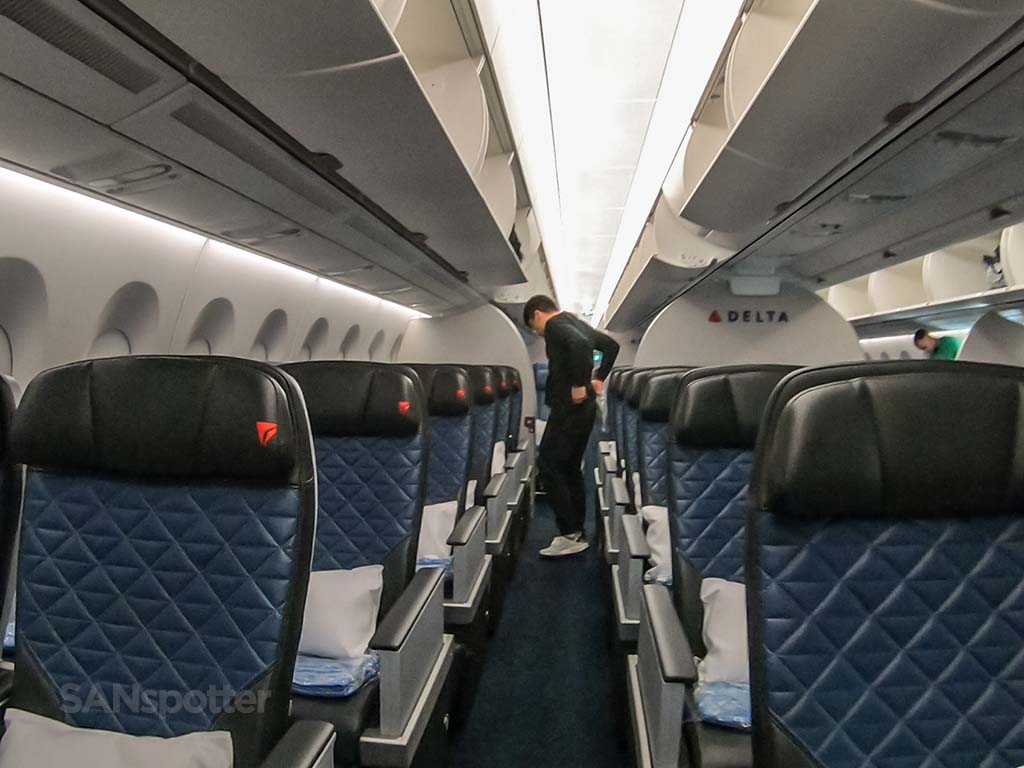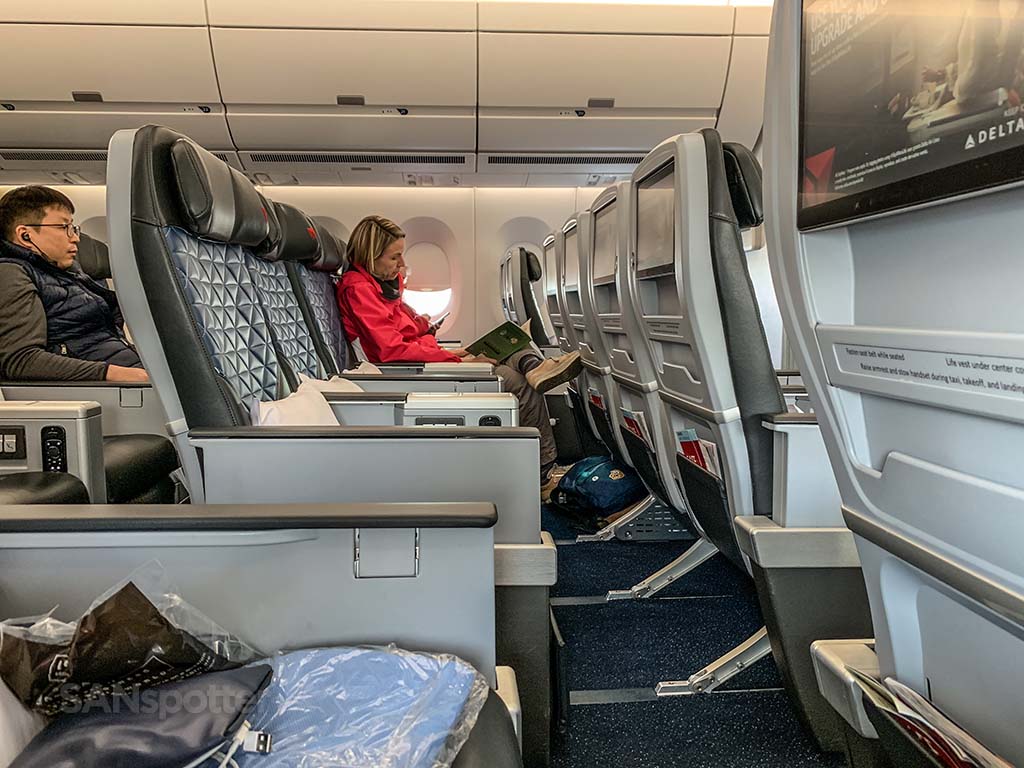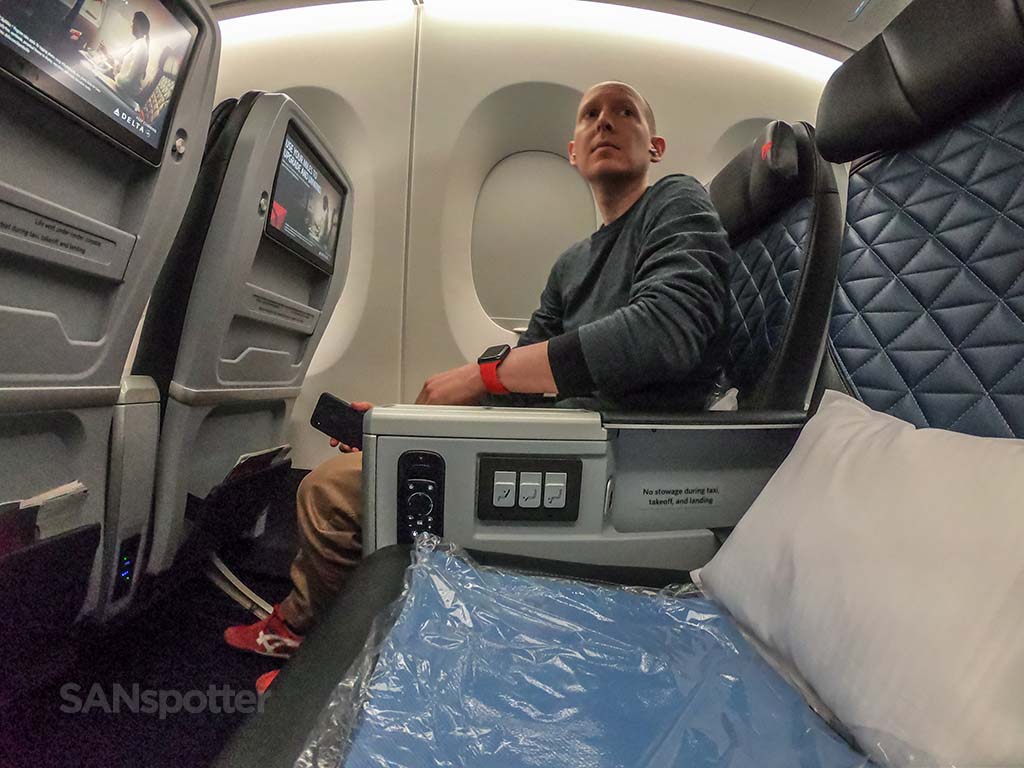 One of the first things I noticed about the Delta A350 Premium Select seat is that it's not as wide as the QANTAS premium economy seat on the 787-9. However, that's the only main difference, and everything else about these seats (materials, leg room / seat pitch, design) seemed to be on par.
I should also mention that I could easily write an entire Delta Premium Select review in a way which compares it directly with the QANTAS product, but since there is very little route overlap between these two products, I'll try to refrain myself…
Those of you curious as to how Delta premium economy compares to Delta One (business class) in terms of amenities will be happy to know that they aren't all that stingy. A full-size amenity kit, slippers, and an enhanced menu are included (as are thicker blankets and larger pillows compared to what you'd get in economy).
The seats are very different though (as you would expect). My Delta One 767-400 review is a really good place to learn more about what Delta business class is like (and how it differs from premium economy).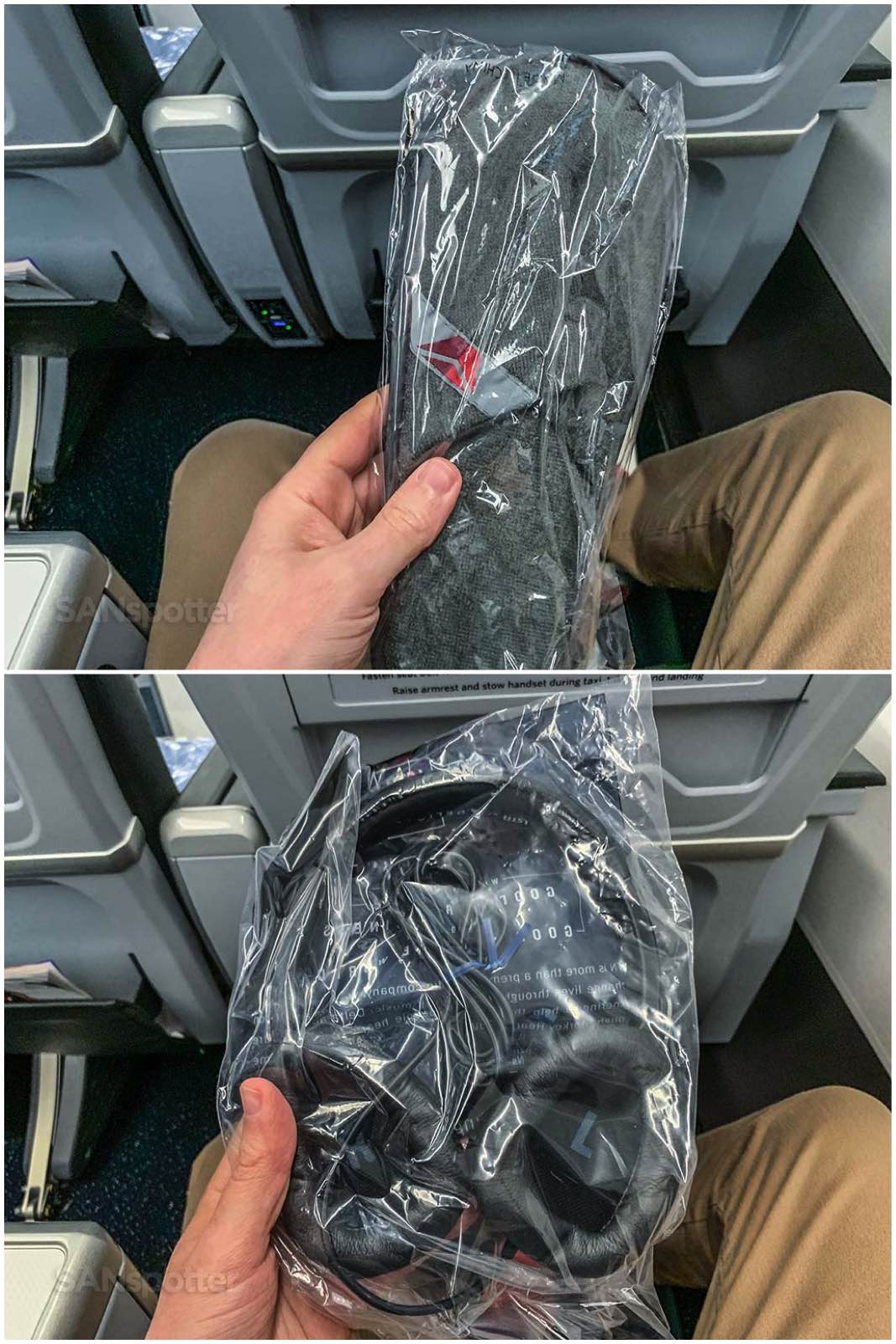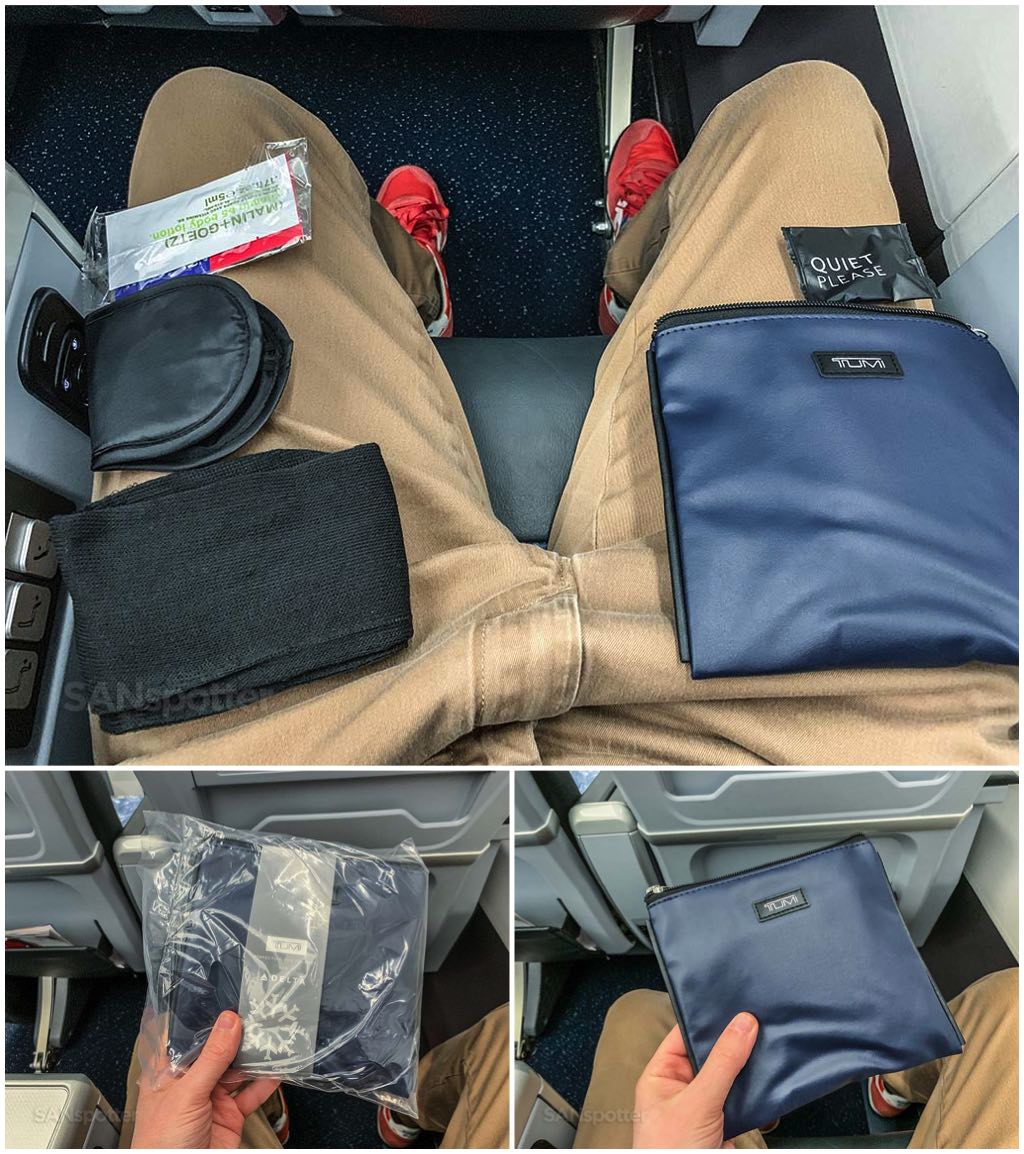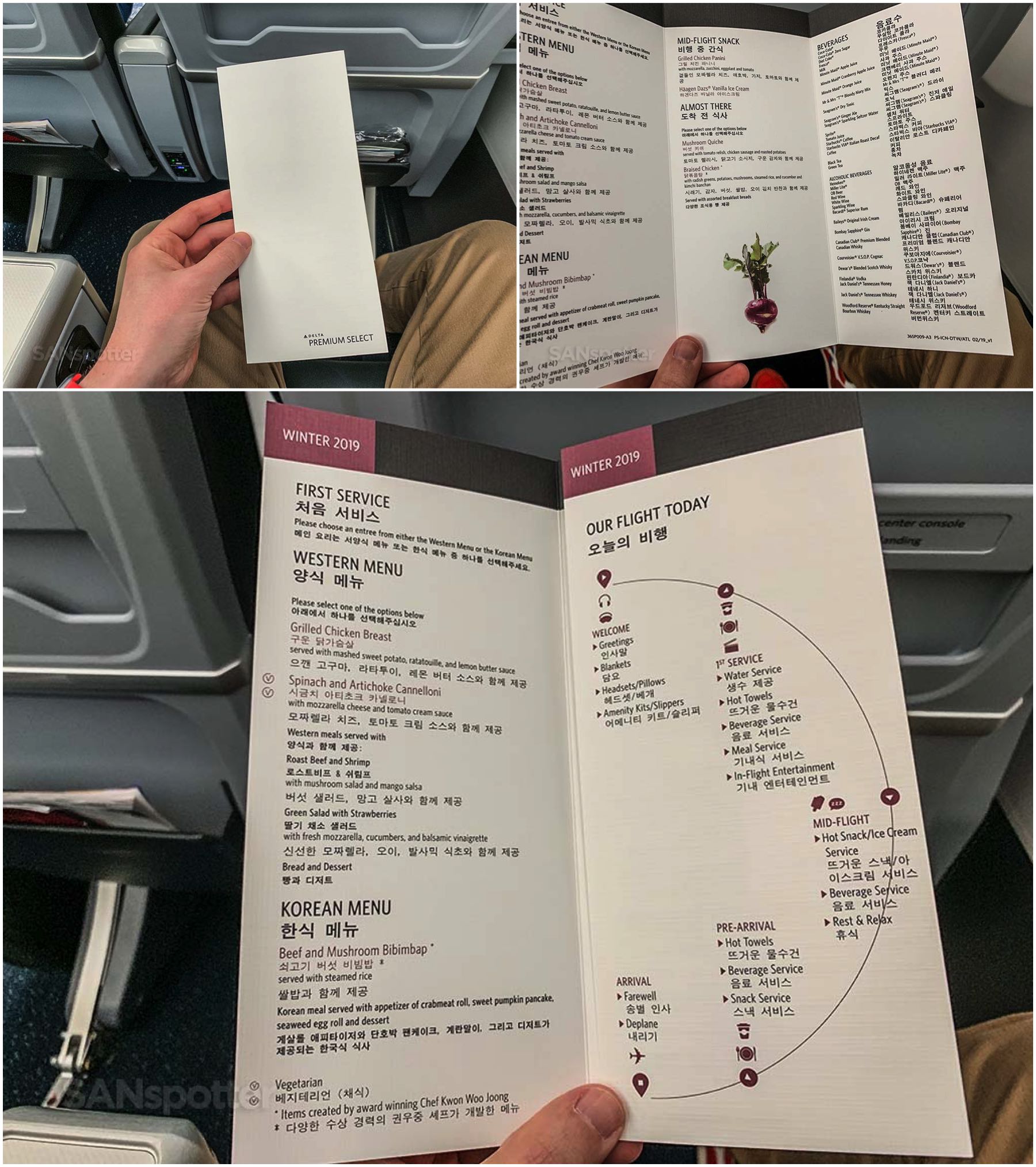 Just as I was realizing how awesome Delta A350 premium economy is, the forward boarding door was closed with the seat next to me vacant. As a matter of fact, the entire cabin was maybe 20% full (80% empty for the haters) so we all had plenty of room to spread out and relax.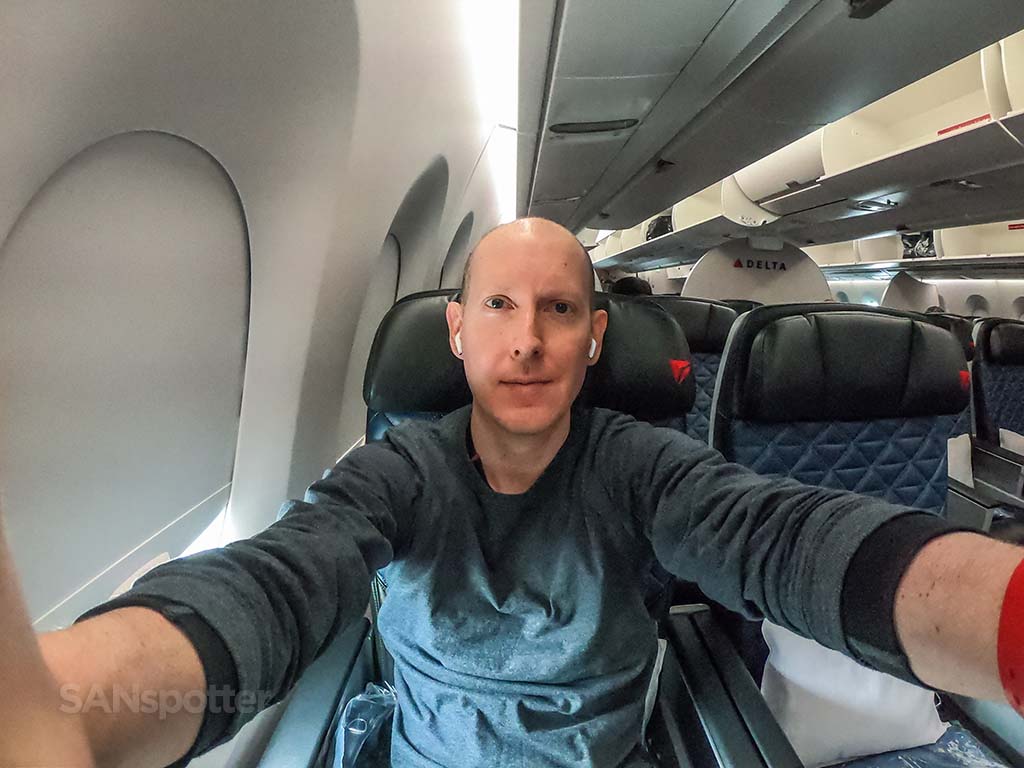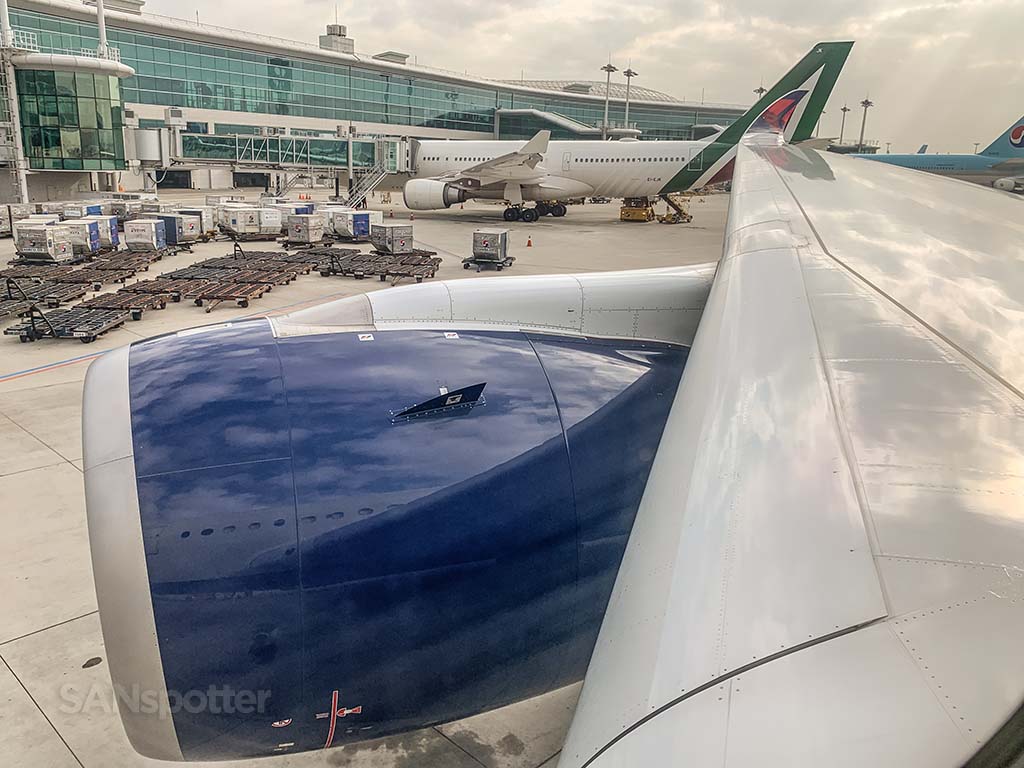 Show up for your fight hungry, because Delta premium economy food is really good
Departure out of ICN this morning was beautiful, though not exactly uneventful. Skies were generally clear, but there were very strong winds aloft causing turbulence strong enough to keep the flight attendants seated for the first hour of flight.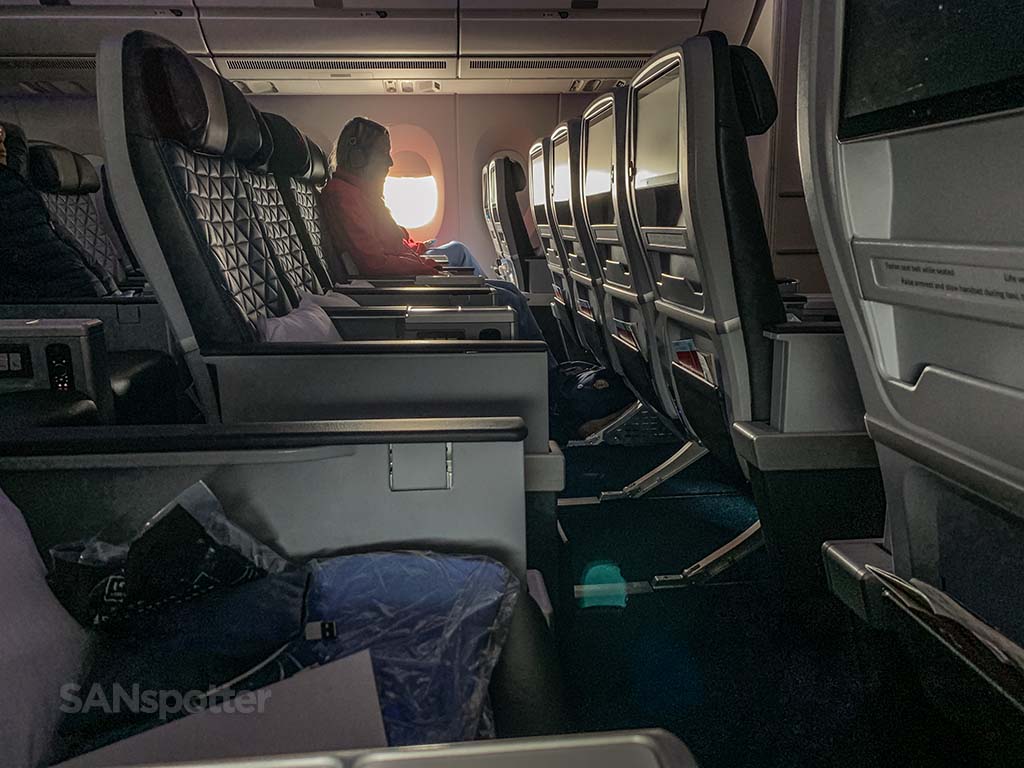 I didn't mind at all having to wait for the service to begin. My belly was busy processing all those pork dumplings anyway, so there was no temptation on my part to begin this Delta Premium Select review with a snarky comment about flight attendants unwilling to risk life and limb for my selfish needs.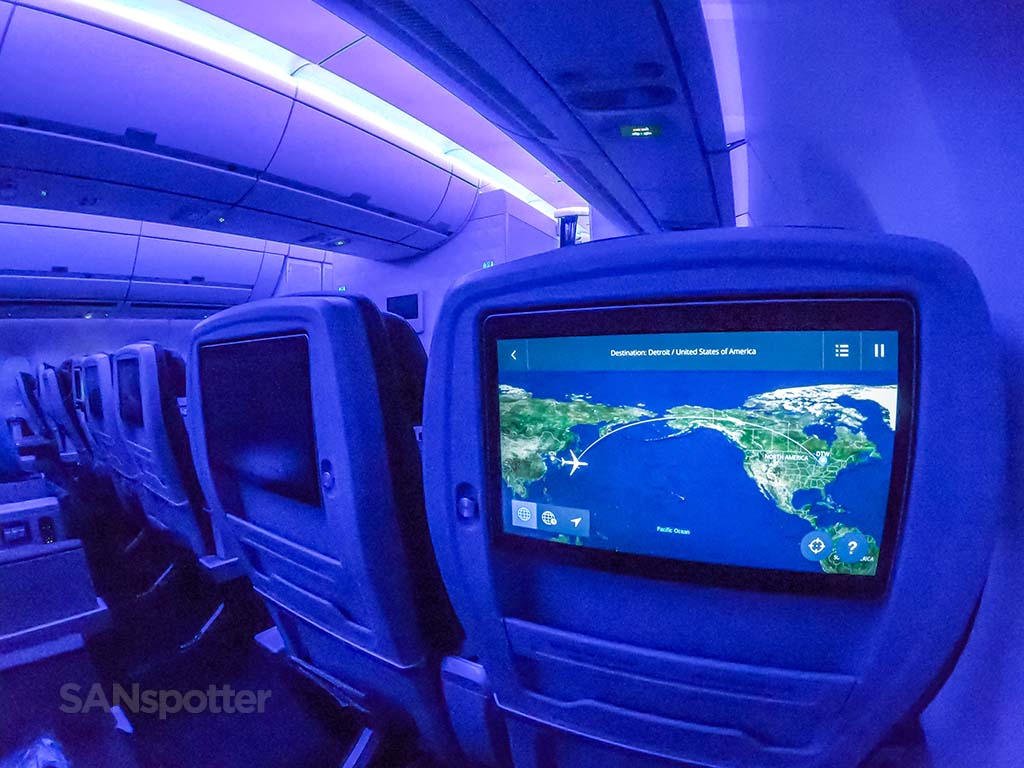 Once things calmed down a bit, service started with mixed nuts in little bags and beverages (of any kind) to go with them. I could easily tell that the flight attendants were very much enjoying the light load this morning, as they were very cheerful and extremely generous with the snacks.
I ended up with three bags of nuts and three drinks (water, Diet Coke, and red wine) not because I asked for it – but because she kept pushing me to ask for anything I wanted. I guess that's one good way to get me to write a glowing Delta Premium Select review!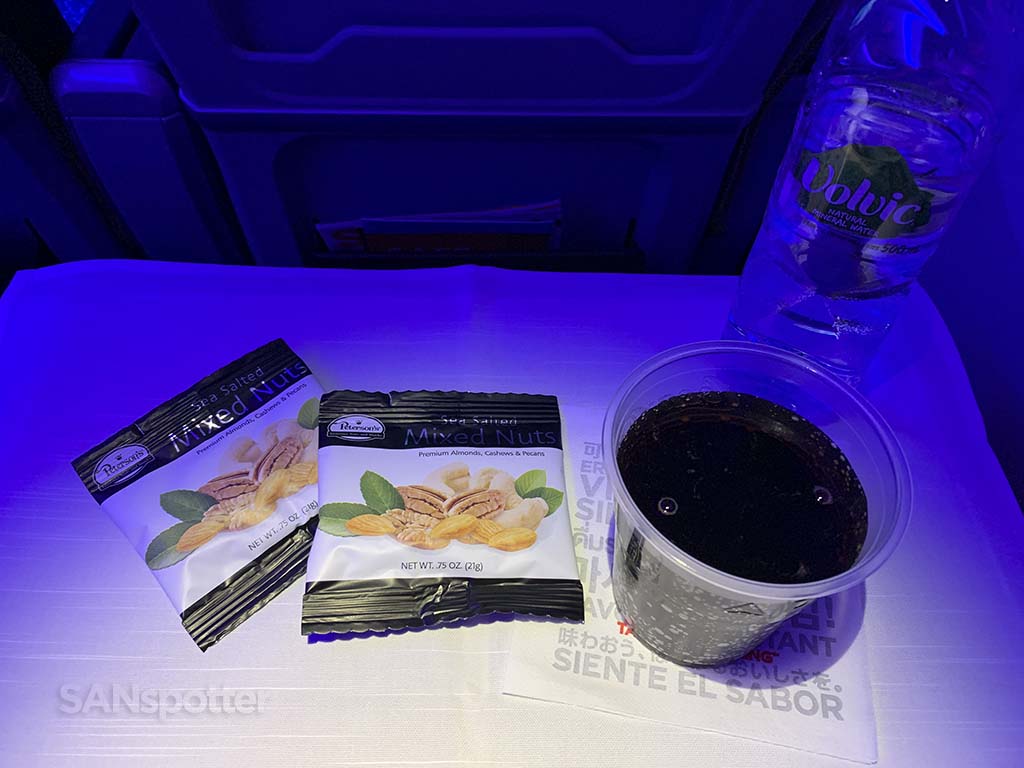 There were two meal options on today's flight (Western or Korean), each having several variations to choose from. I went with the Spinach and Artichoke Cannonelli after the flight attendant sensed my inability to make a decision.
"It's really good" she proclaimed in a confident tone of voice I couldn't help but to trust, and followed it up with "I'll be right back with more wine" even before I had the chance to tell her it was a bad idea since I was a lightweight who was already flying 20,000ft higher than this A350 was. The wine was flowing like water up here in Delta premium economy today, that's for dang sure.
Thanks to one too many sips of wine and a tray of really good food, it was all too easy to recline the seat after the meal service and sleep off my sins. And thanks to the fact that there wasn't anybody sitting next to me, it was easy to get up every now and then and walk to the back of the plane to get the blood flowing when needed.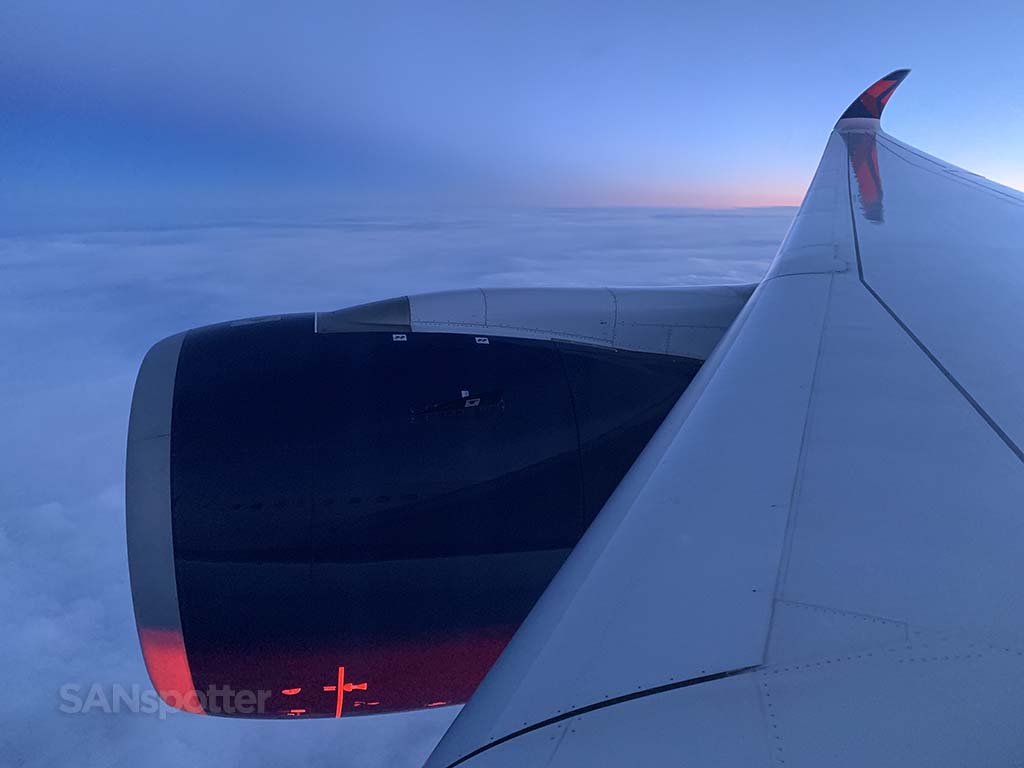 Interestingly enough, the load factor back in economy looked only slightly higher than it was up in the Premium Select cabin. I sure hope that Delta has higher loads on this flight on a regular basis, because it was looking a bit bleak today.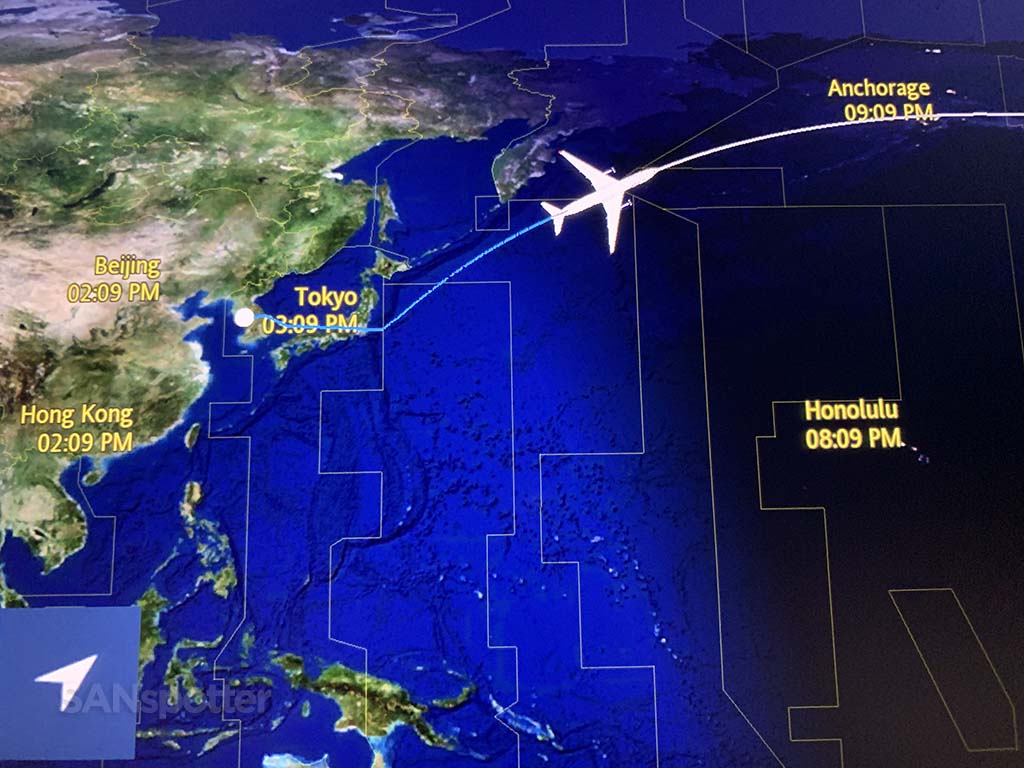 And you thought the part about the food was over!
Several hours later, just as I was sobering up and not feeling uncomfortably stuffed, it was time for the mid flight snack. And just so you know, the Delta premium economy mid flight snack is more like an actual (artery clogging) meal compared to what is served back in economy. Whether that's good or bad is entirely up to you.
As the flight attendant handed me a squishy wad of tin foil that was as hot as molten lava, I couldn't help but to think that this Delta Premium Select review was going to be all about the food. I may have even been giggling about how I was going to write about the mass quantities of food that was being served, but when the ice cream came, it wasn't funny anymore.
It was then that I had to wonder if this flight attendant wanted me dead or something – because the ice cream would have done it for sure. Thankfully I passed on it and lived to write this review.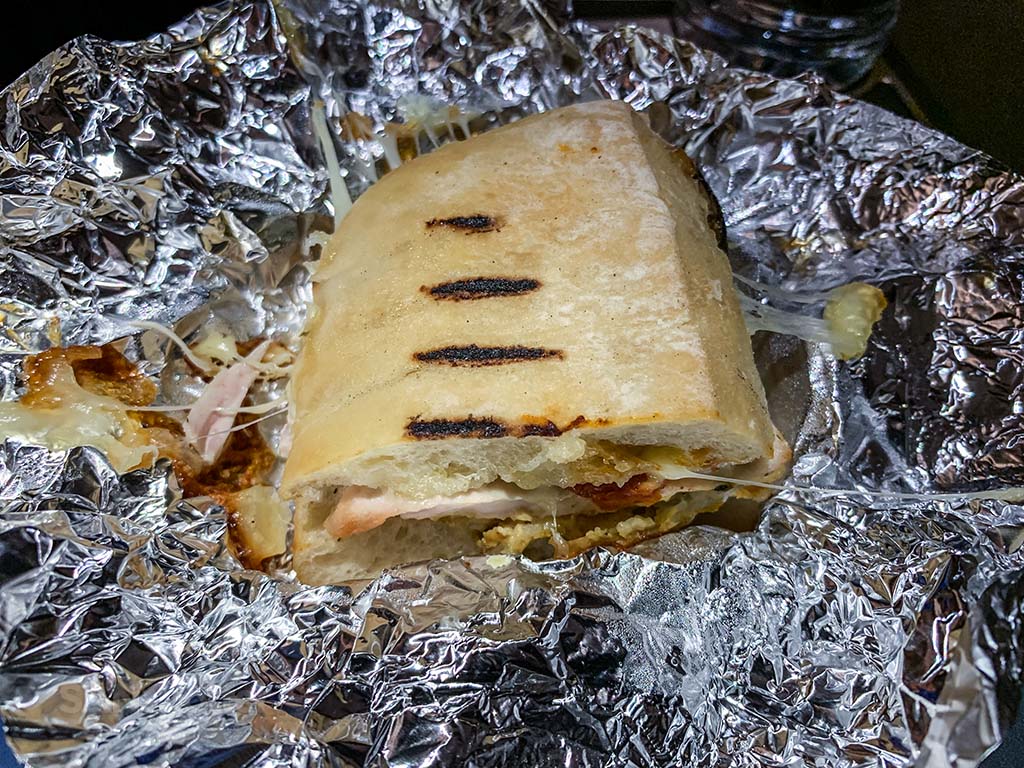 Just two short hours later, it was time for breakfast. If this were any other day at home, I would have stopped eating hours ago with no plans to do so for the next 48 hours. But this is premium economy after all, and I need to write the best possible Delta Premium Select review that I can, so…bring it. With a glass of orange juice as well please!
I think it's also important to add that both the quantity and quality of the food served on this flight far exceeded what I experienced in ANA 777-300ER premium economy. Hard to believe, I know, but them's the facts.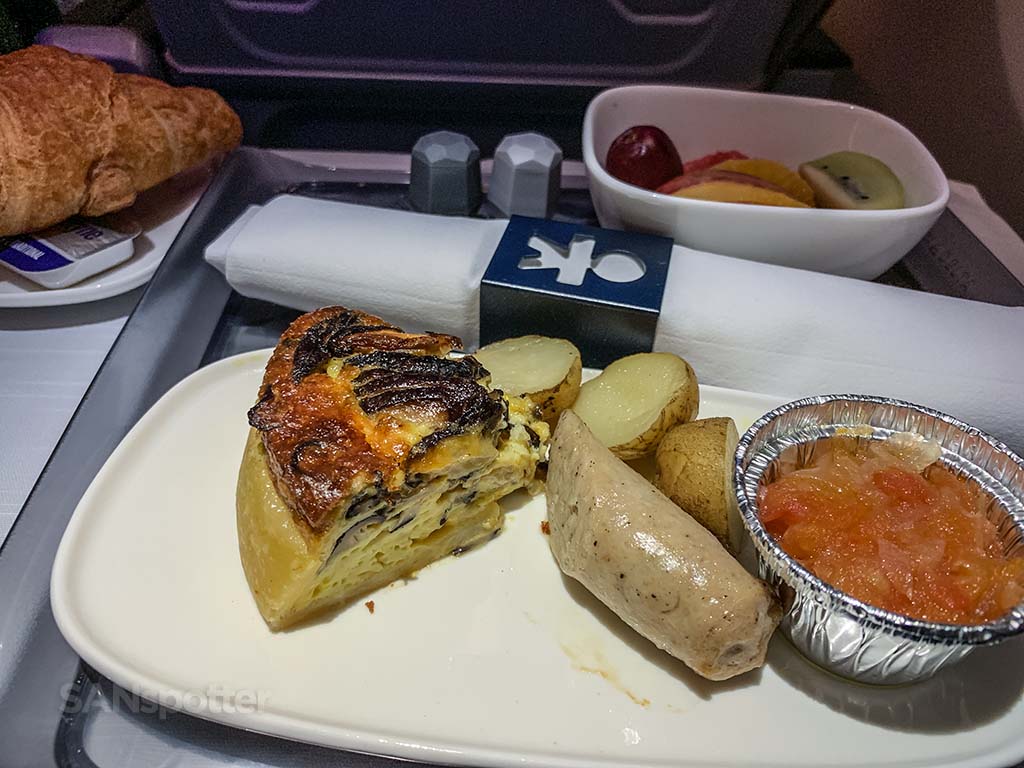 If there was one really good thing about the amount of food that was served on this flight, it was the fact that it would save me a ton of money once on the ground at DTW. I had a 7.5 hour layover before my connection to San Diego, and I was confident about surviving it without spending a dime on expensive airport food.
Conclusion
As we made the approach and descent into Detroit, the gray skies and dead brown landscape was a stark reminder of what the month of January had been like (every year) for the first 21 years of my life. I grew up just 45 minutes north of DTW, and I was feeling a wave of flashbacks come over me as the near-freezing raindrops streamed across my window. This is January in southeast lower Michigan, and it's the gloomiest time of year here. By far.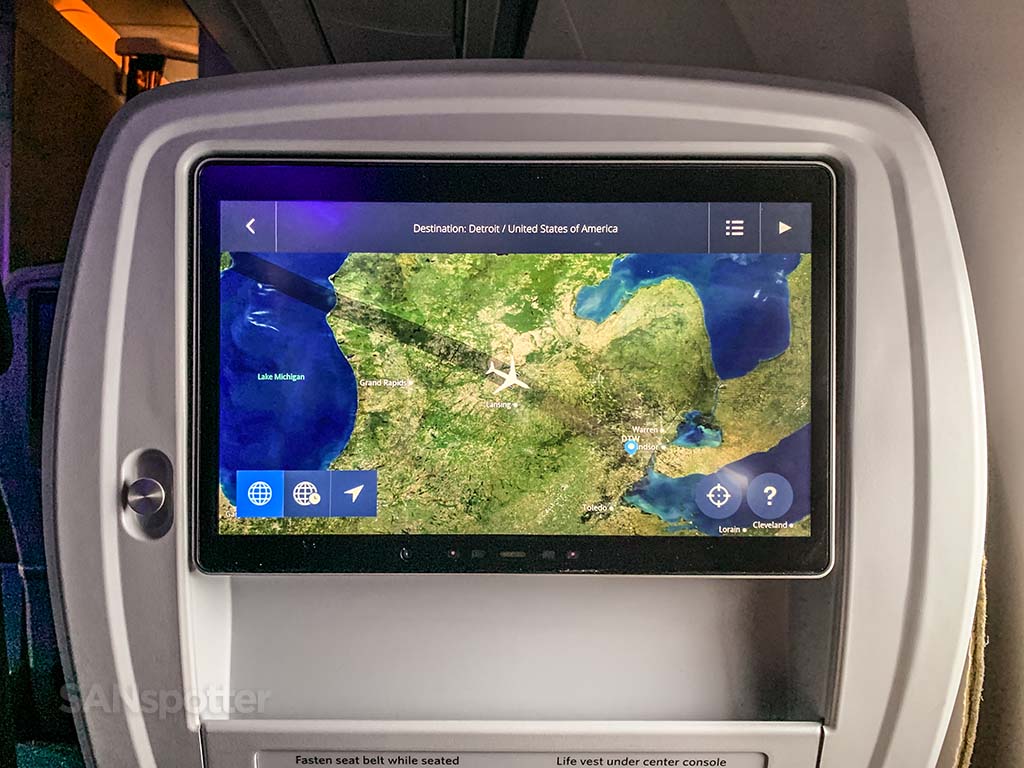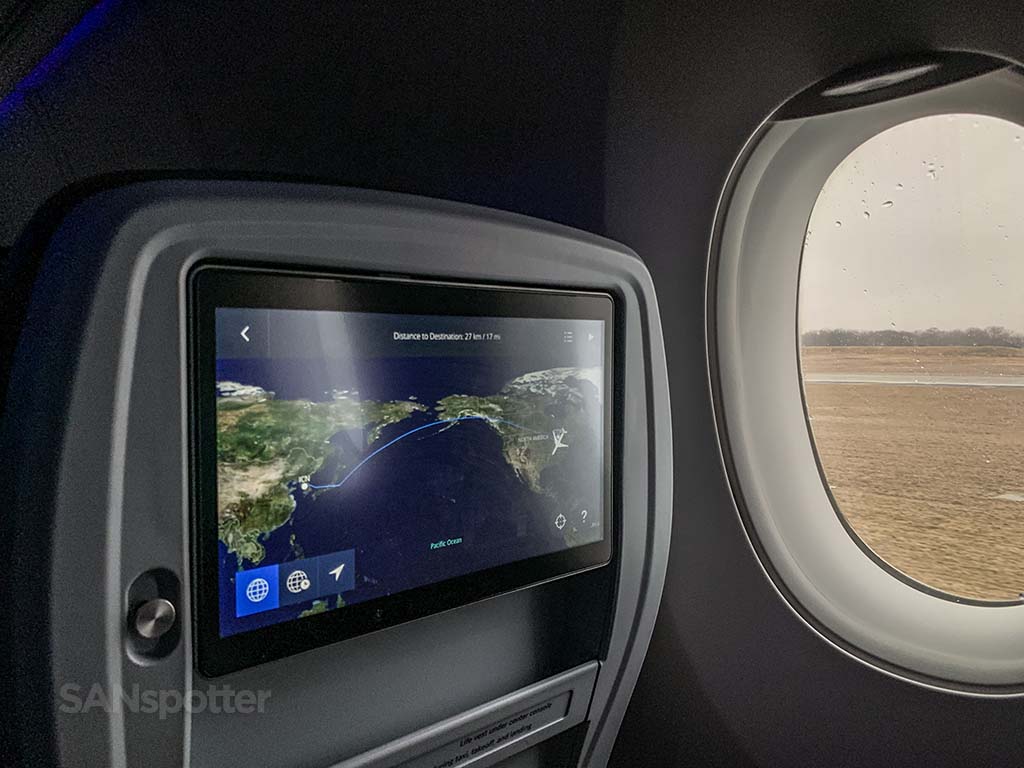 The gloomy skies and freezing rain didn't phase me any, for I had just experienced the best Delta premium economy product there is. It ended up being a very comfortable (and delicious) way to fly between Seoul and Detroit, and (just as I said in the conclusion of my QANTAS 787-9 premium economy review), these premium economy products are getting so good that I don't really mind not being in business class.
The really good news? Most any other Delta Premium Select review I've read has been just as positive, which is reassuring. Is Delta actually turning into one of the world's best airlines right in front of our eyes? I've already proclaimed them to be the best in the US, but I'm now at the point where I'd go as far as to say they are better than any European airline currently flying.