Although this wasn't the first time that I had flown on an Air Canada Express (Jazz) CRJ-900 between Vancouver and San Diego, it was the first time that I've done it in business class. Yes, there are business class seats on those regional jets, and they're actually not that bad.
Business class on the Air Canada Express CRJ-900 consists of a larger seat, complimentary headphones, upgraded snacks, and a full meal (if the flight is long enough).
It was basically my second Air Canada flight in a row which left me feeling that domestic first class service back home in the US sucks balls.
AC8768
Vancouver, BC (YVR) – San Diego, CA (SAN)
Friday, April 22, 2022
Aircraft: CRJ-900
Registration: C-GLJZ
Duration: 2 hours 34 minutes
Seat: 4A (Business Class)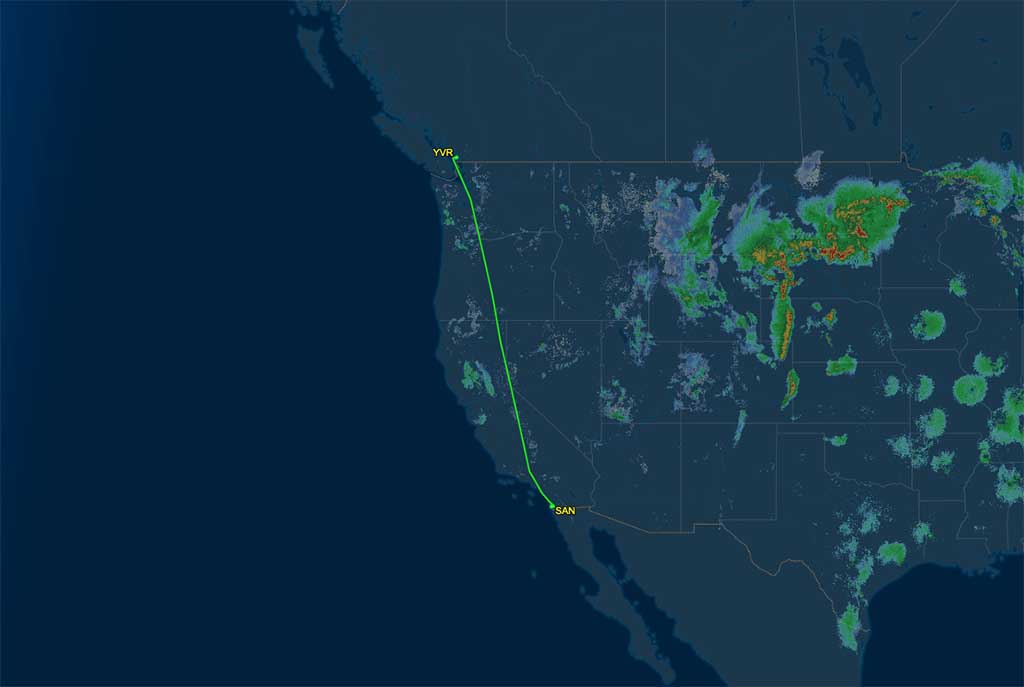 My full review of Air Canada Express (Jazz) CRJ-900 business class from Vancouver to San Diego
Prior to this flight, I was feeling slightly miffed that (after all these years) Air Canada was still running regional jets between Vancouver and San Diego. There's a lot of traffic between these two city pairs on any given day, and in my opinion, the route deserves a better airplane than a CRJ.
However, as you're about to see, business class on an Air Canada Express CRJ is freaking legit.
My arrival at the Vancouver International Airport
If you read my Air Canada A321 business class review, you'll know that I was stressing out (bad) trying to get down to Vancouver from Edmonton this afternoon in order to catch this flight.
Long story short, I quickly discovered that a 1 hour layover is enough time in Vancouver – even if you have to go through US Preclearance. I was stressed AF upon arrival, but gosh darn it, it all worked out in the end.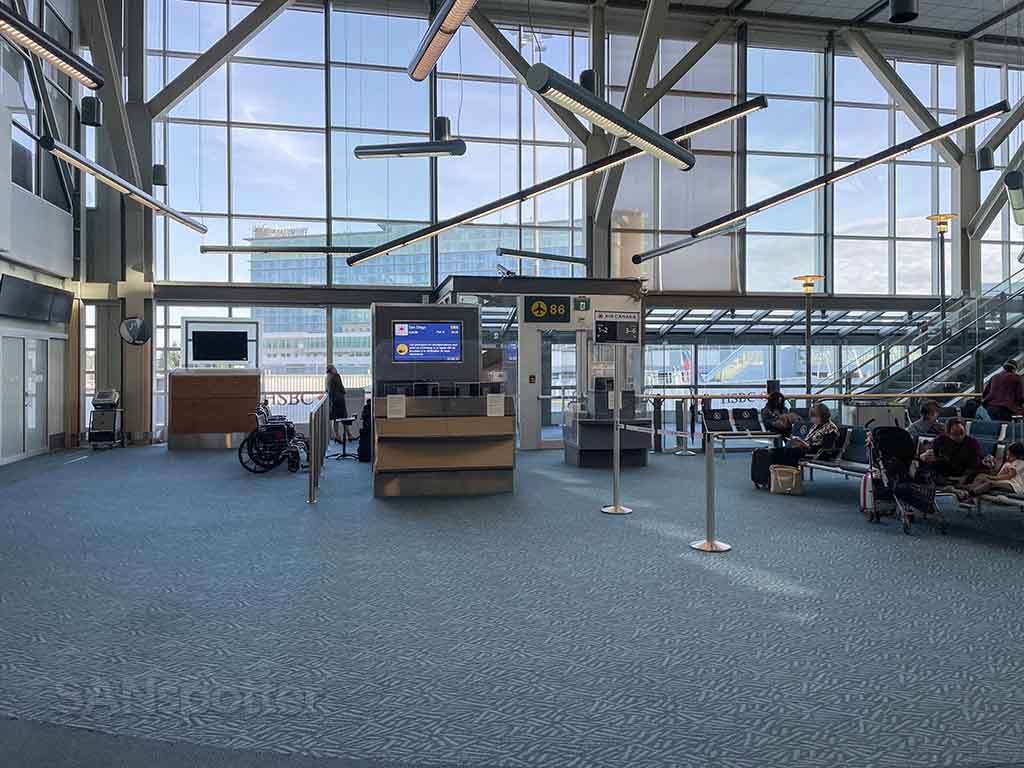 The boarding process for Air Canada Express flight number 8768 to San Diego
All flights from the Vancouver Airport to the US depart from Terminal E. It's a fantastically beautiful airport terminal to hang out in before a flight, and I was thankful that I had at least a few minutes to soak it all in before they started the boarding process for the flight down to San Diego.
Despite what looked to be a full plane load of people waiting in the gate area, I found myself to be the very first passenger on the plane this evening without even trying. Not even a little.
Passengers in domestic Air Canada business class are bestowed with a Zone 1 boarding pass. However, they still do the "families with small children" and "those with needing extra time" thing before starting with the zone numbers.
Nobody needed any extra time this evening, so yours truly was the first through the boarding door.
My first impressions of Air Canada Express CRJ-900 business class seats
Even though I've said a lot of good things about business class on the Air Canada CRJ-900 so far, I fully admit that I wasn't all that impressed immediately after stepping onto the plane.
FYI, the CRJ-900 business class seats didn't look any fancier than what you saw in my Alaska Airlines E175 review (for example). There's only so much that can be done to fit a proper business class seat into such a small aircraft.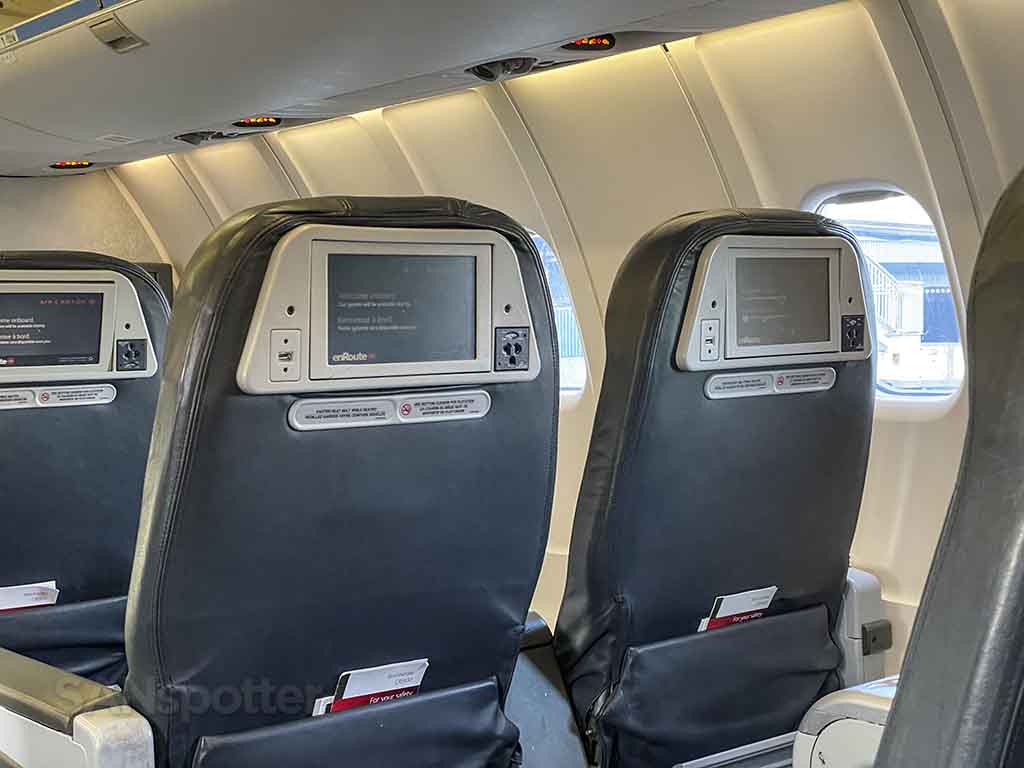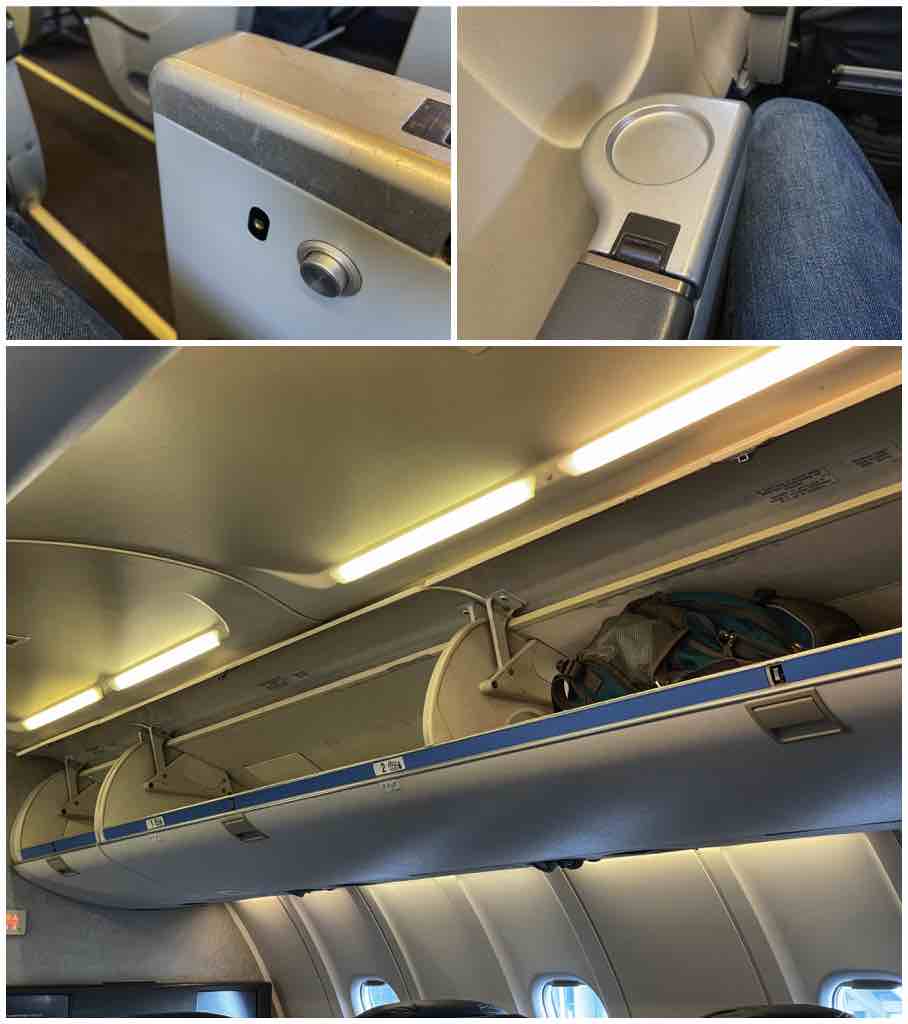 The departure out of Vancouver
There was a slight delay pushing off the gate due to an unfortunate lack of ground personnel. All we could do was sit and wait for someone to show up and get us on our way.
Which was especially tense for me, since I was hoping to get in the air before the sun set over the horizon. Airline reviews are always a lot nicer with juicy sunset pics! Amirite?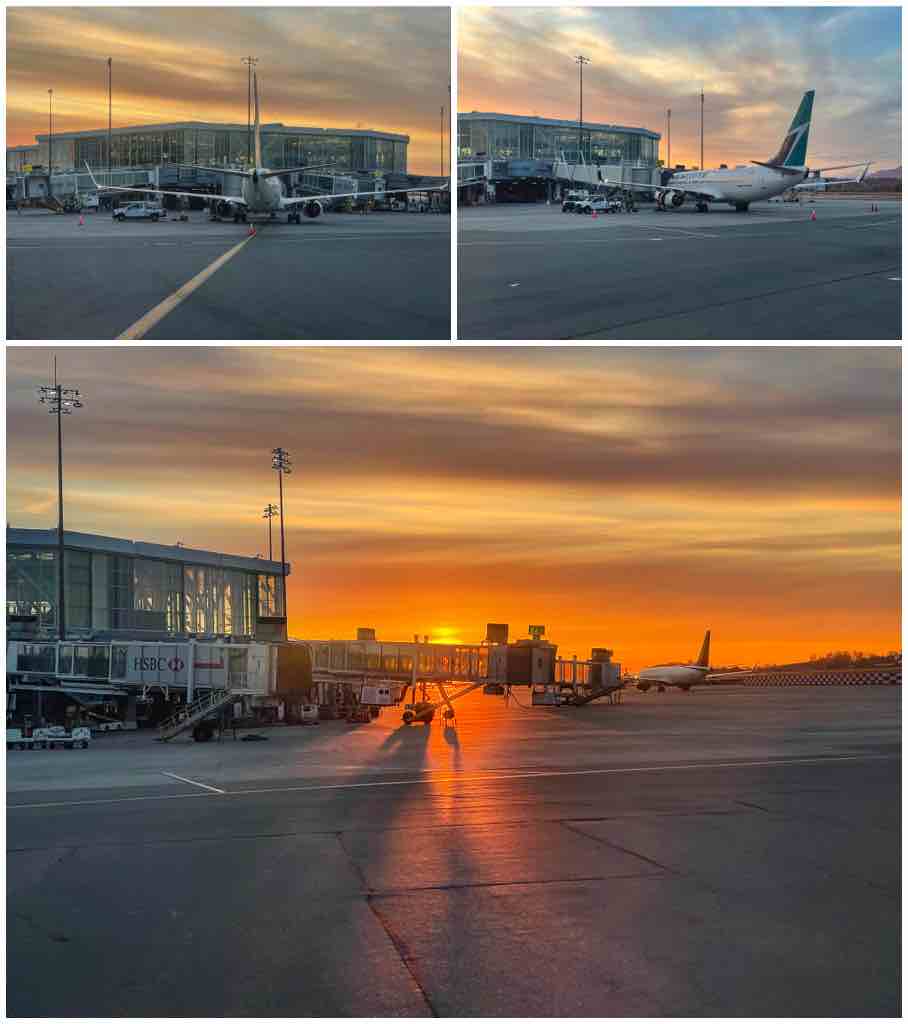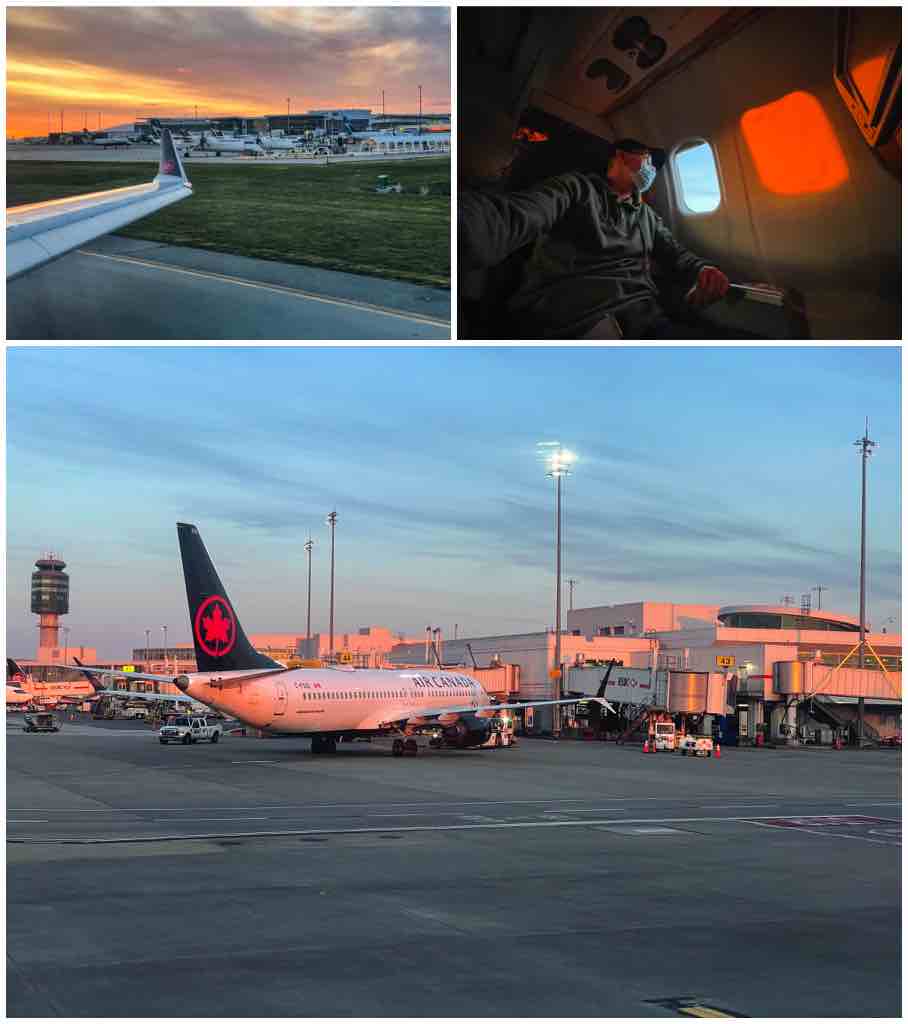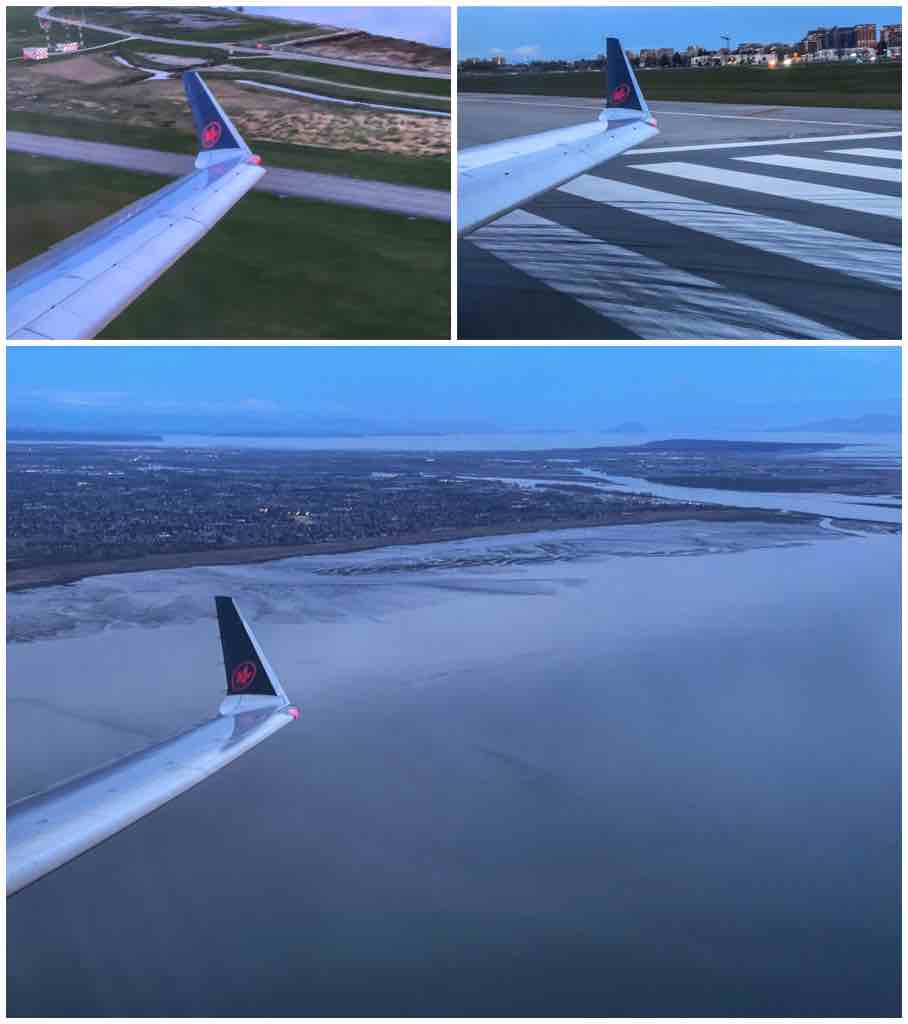 What is in-flight entertainment like in business class on the Air Canada Express CRJ-900?
The good news is that there are video screens at every seat on the CRJ-900. The bad news is that they are the exact same video screens (with the same outdated user interface) that I experienced in Air Canada Express CRJ-900 economy class nearly 6 years ago. It felt a little crusty then, but it felt nothing short of geriatric now.
But hey. At least there's video entertainment available for anybody who wants it.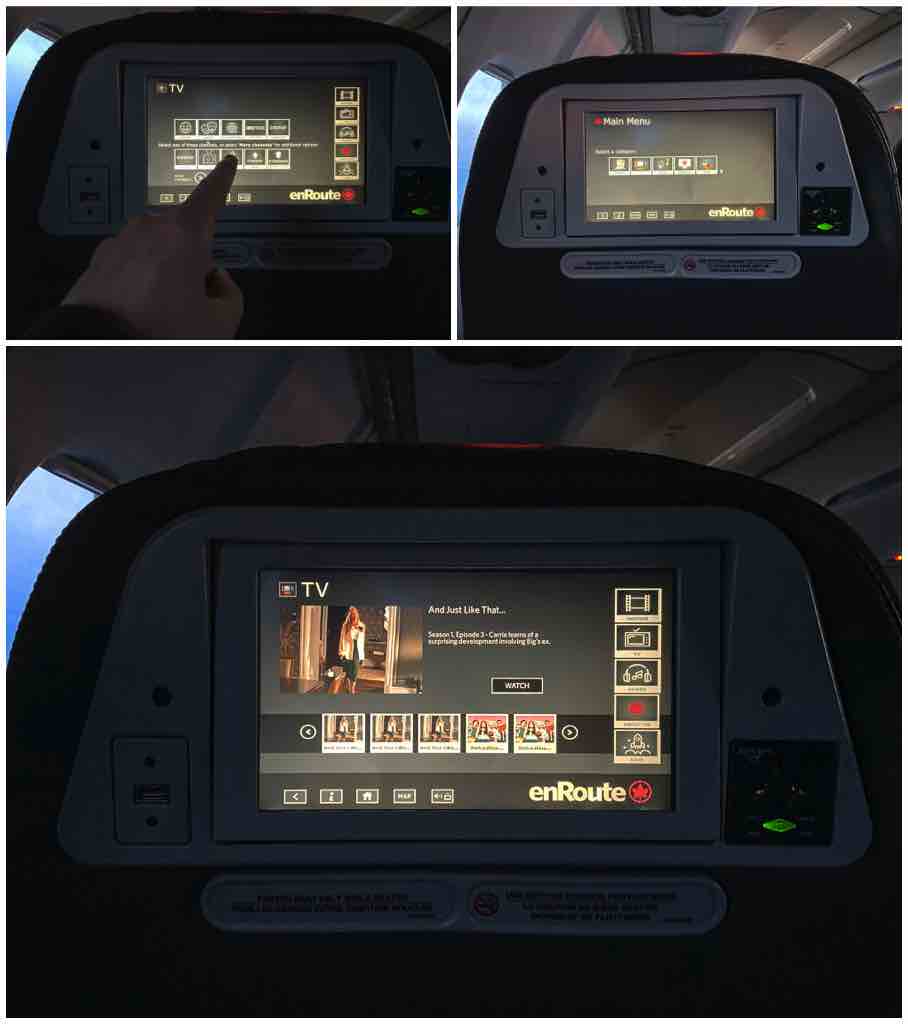 It's worth noting that I'm more willing to accept a crappy video entertainment experience on a regional jet than I am on a mainline aircraft. I only slightly hated the video screens on this airplane. However, I was downright irritated by the exact same screens when I flew Air Canada A320 business class.
Do they serve full meals in Air Canada Express business class?
Heck yes they do. And it's pretty darn good! I wasn't expecting to be served a full meal on this flight, so I was slightly bummed that I showed up with a full belly.
Air Canada serves full meals in business class on all flights over 2 1/2 hours. Even on the regional jets. Food quality was excellent, and the cabin service was exceptional. Of course, there were only three of us seated in business class this evening, so the flight attendant had it pretty easy.
How comfortable are the Air Canada Express CRJ-900 seats on longer flights?
I've experienced many domestic US first class seats on regional aircraft before, and I have to say that the seats on the Air Canada CRJ -900 aren't any better than those. They're basically the same seats you'll find in United Express E175 first class.
Air Canada domestic business class seats on mainline aircraft (such as the A320 and 737) are fabric as opposed to vinyl, which for me, is a lot more comfortable. Fabric makes the seats feel softer, I like the fact that I don't slide around in them as much. I also tend to think that they feel slightly warmer. The seats on the CRJ-900 are vinyl – which feels cold and cheap to me.
The arrival into San Diego
I love arriving in the US on a flight from Canada. With US passport control and customs already complete, I can just walk off the plane as if it were any normal domestic flight.
Being able to walk off the plane and straight out the front door of the airport was especially important this evening considering the late arrival. I definitely wasn't in the mood to stand in line to wait to go through customs.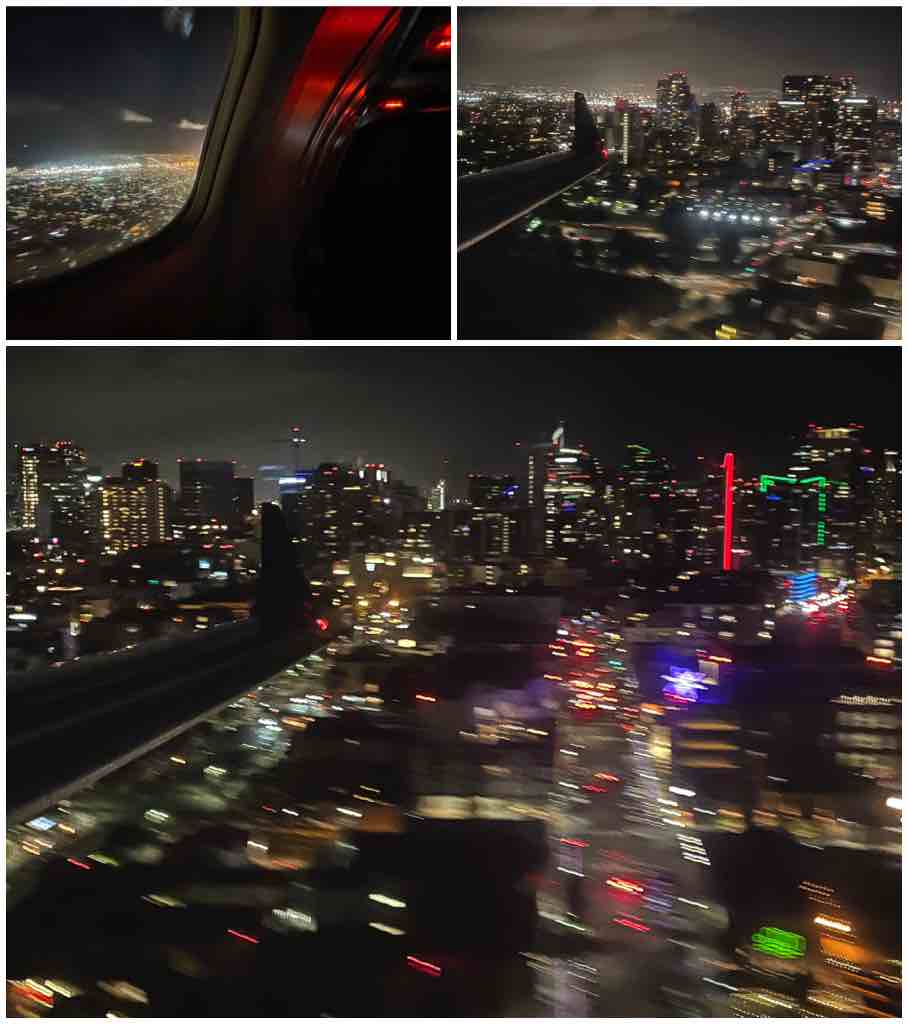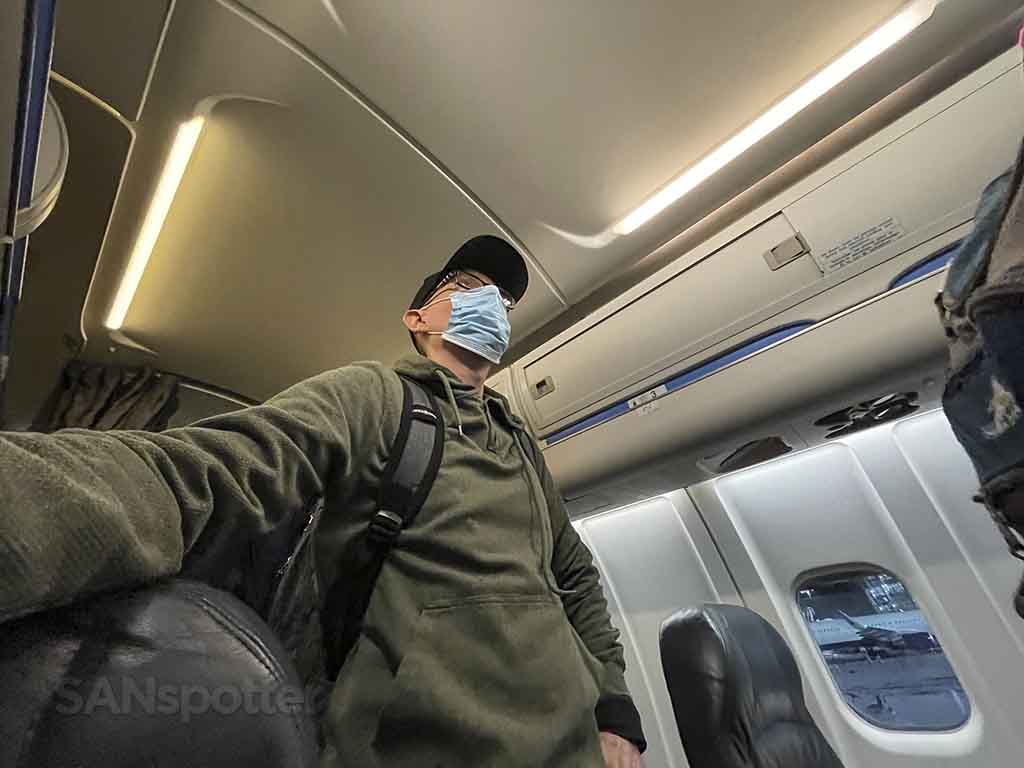 Pros and cons of business class on the Air Canada Express (Jazz) CRJ-900
As you've just read, this flight from Vancouver to San Diego was very good. Air Canada domestic business class (even on the the CRJ-900) far exceeded my expectations, and I wouldn't hesitate for a second to do it again. Here's a quick list of all the pros and cons of my experience:
Pros
I wasn't expecting to be served a full meal on a regional jet, but the one I was served on this flight was fantastic. Not only was it tasty, it was served with a smile.
There are videos screens every seat on the Air Canada Express CRJ-900s. Although the ones in business class are the exact same as the ones in economy, you will get complementary earbuds.
I'm not sure everyone is going to agree with me on this, but I really liked that the seats were fabric as opposed to vinyl.
Air Canada Express CRJ-900 business class is outfitted in a 1-2 configuration. If you're traveling by yourself, the single seats are sublime.
Cons
The video entertainment on these CRJ-900s is well past its prime. "Outdated" is too tame of a word to describe it. "Crusty" is more juvenile, for sure, but it's far more appropriate.
Keep in mind that the fuselage diameter of the CRJ-900 is a lot smaller than mainline aircraft such as an A320. This means that even though the service from the cabin crew might be good, you're likely going to feel a lot more cramped than you would on most other aircraft in the fleet.