Please Note: This isn't a truly accurate Asiana A380 business class review, simply because I was seated in a first class suite. But the service was business class.
My flight from LAX to ICN was behind schedule by one hour, which meant that I only had an hour and a half to make my connection to Hong Kong (instead of the two and a half hours that was scheduled). Luckily, getting through the security checkpoint was quick and easy, and the flight to Hong Kong was delayed slightly so I ended up having plenty of time to make my connection.
This was a fairly big relief considering how badly I wanted another ride on an A380! I was worried that if I would have missed this flight, the chances of me being put on one of the A321 flights instead was highly likely. However, it turned out that the A380 operating as OZ745 to HKG tonight was the exact same one that brought me from LAX. So in the end it didn't really matter if I was delayed or not.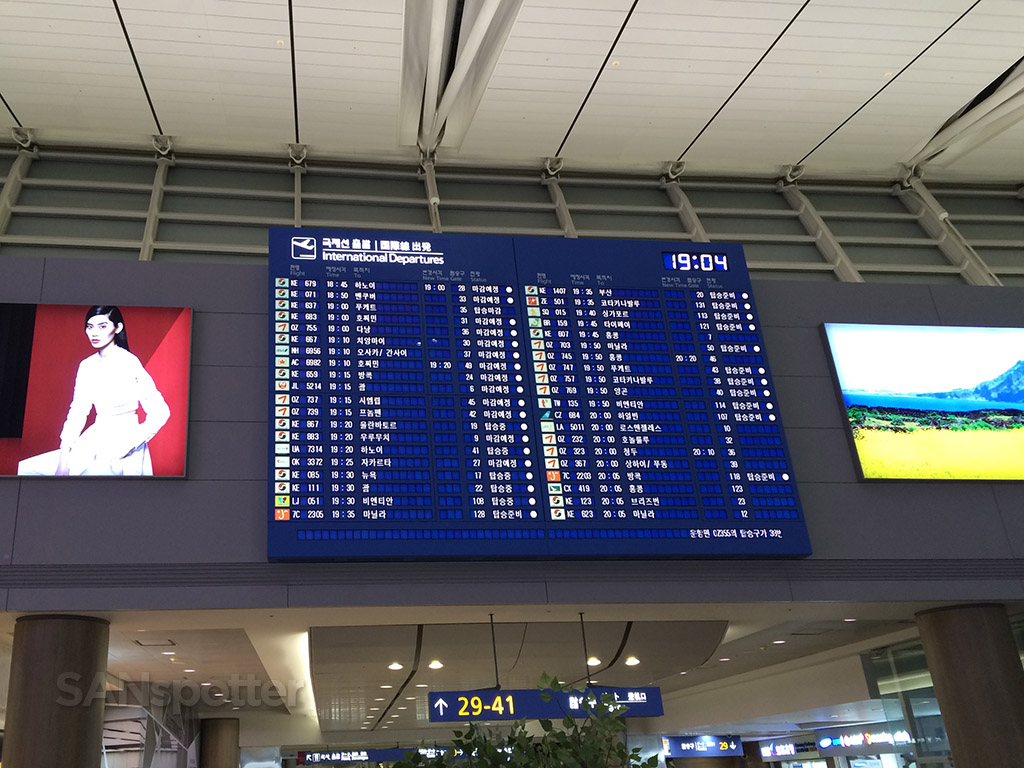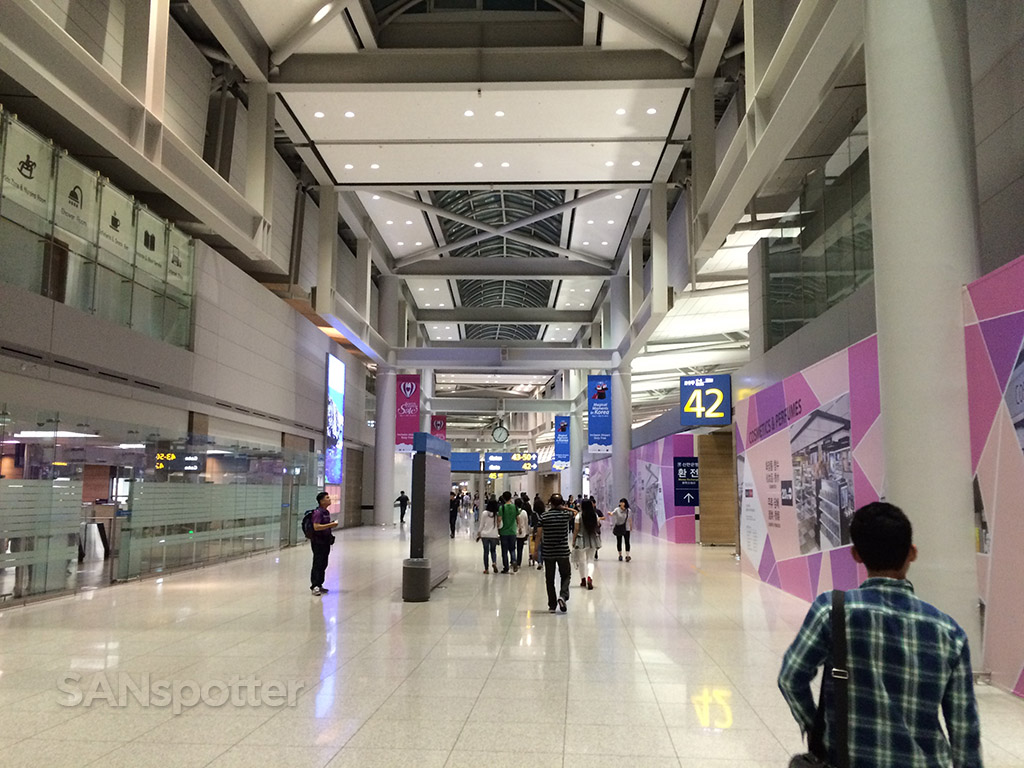 OZ745
Seoul, South Korea (ICN) – Hong Kong (HKG)
Saturday, September 19, 2015
Aircraft: A380-800
Seat: 2K (first class seat / business class service)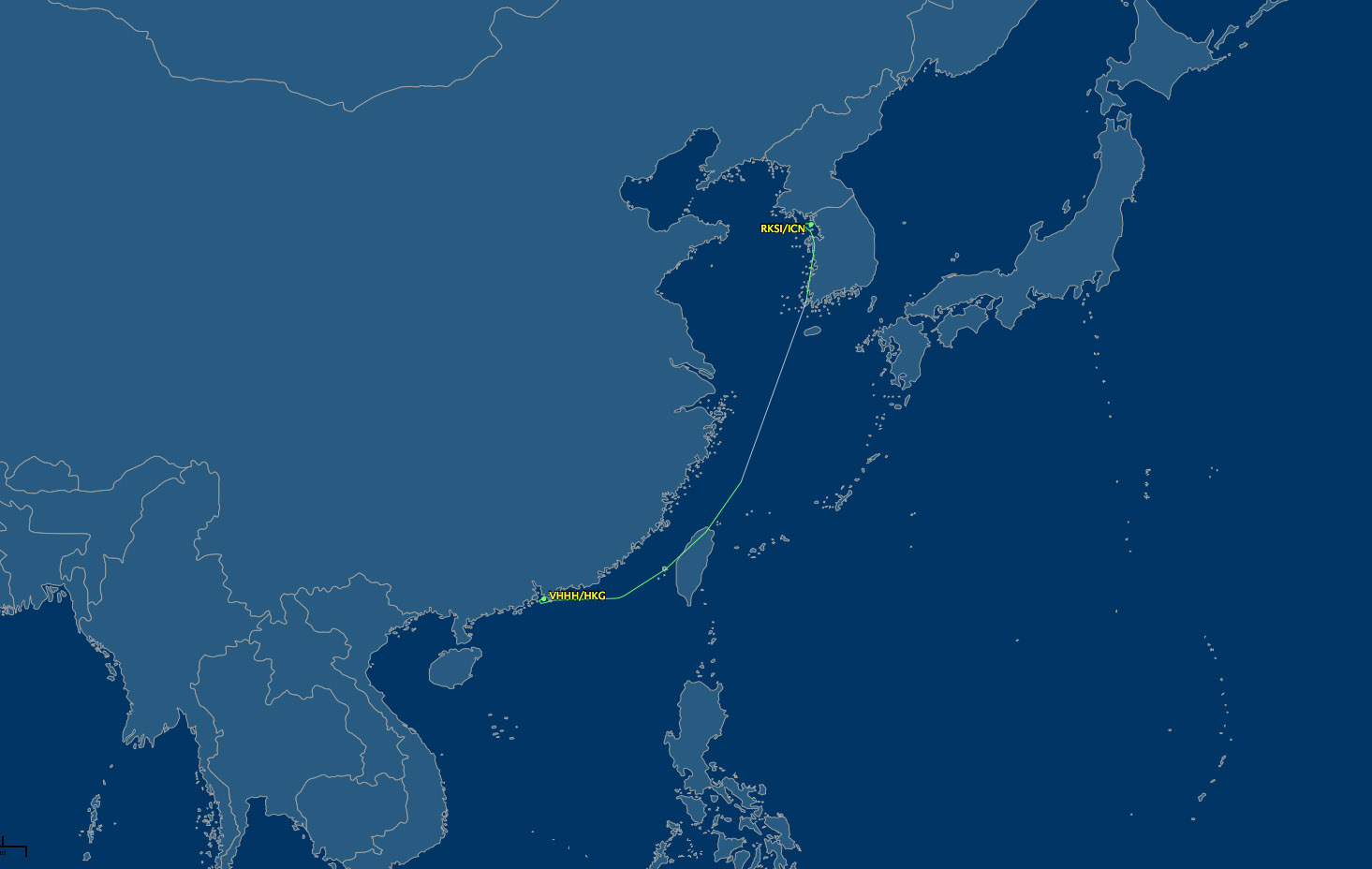 Having just spent 12 and a half hours in an Asiana A380 first class suite, I was actually looking forward to getting a chance to try their business class product for this 3 hour flight down to Hong kong. How much of a difference would there be? I was sure there wouldn't be much difference in comfort, but I hadn't done any research on their business class cabins prior to this flight, so I really wanted to give it a go.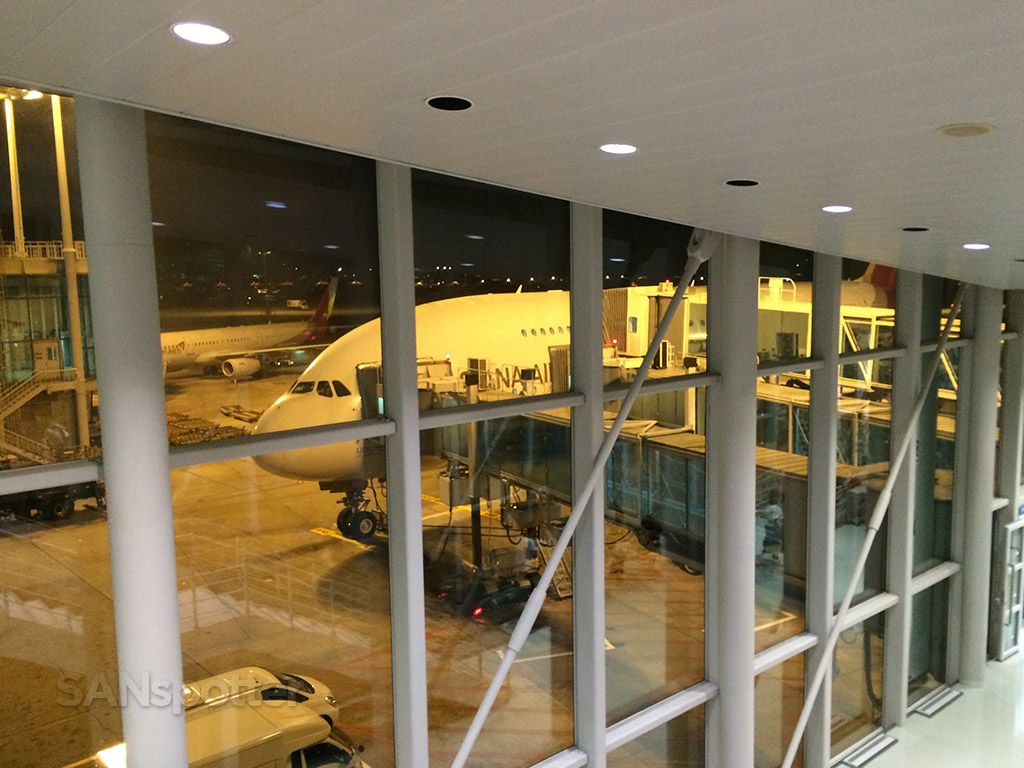 Unfortunately (or fortunately depending on how you look at it), there was no first class offered on this flight so they were putting business class passengers in the suites. I boarded the plane, found my seat, and my immediate thought was "wow…this is just as good as first class!" Yeah, my brain was a little fried from all the traveling – these were indeed the first class suites and I was one of those lucky few who got one for this flight. Cool! But I'm not going to lie – I was just slightly bummed that I didn't get to try the business class seats. Oh well. Let's go with this!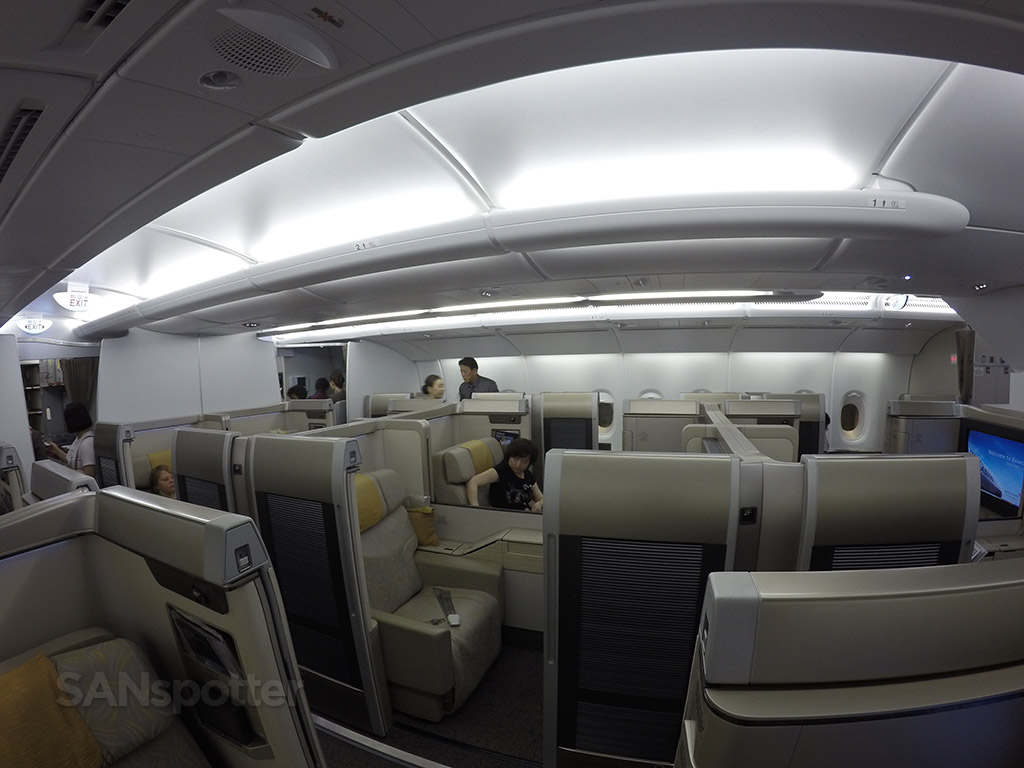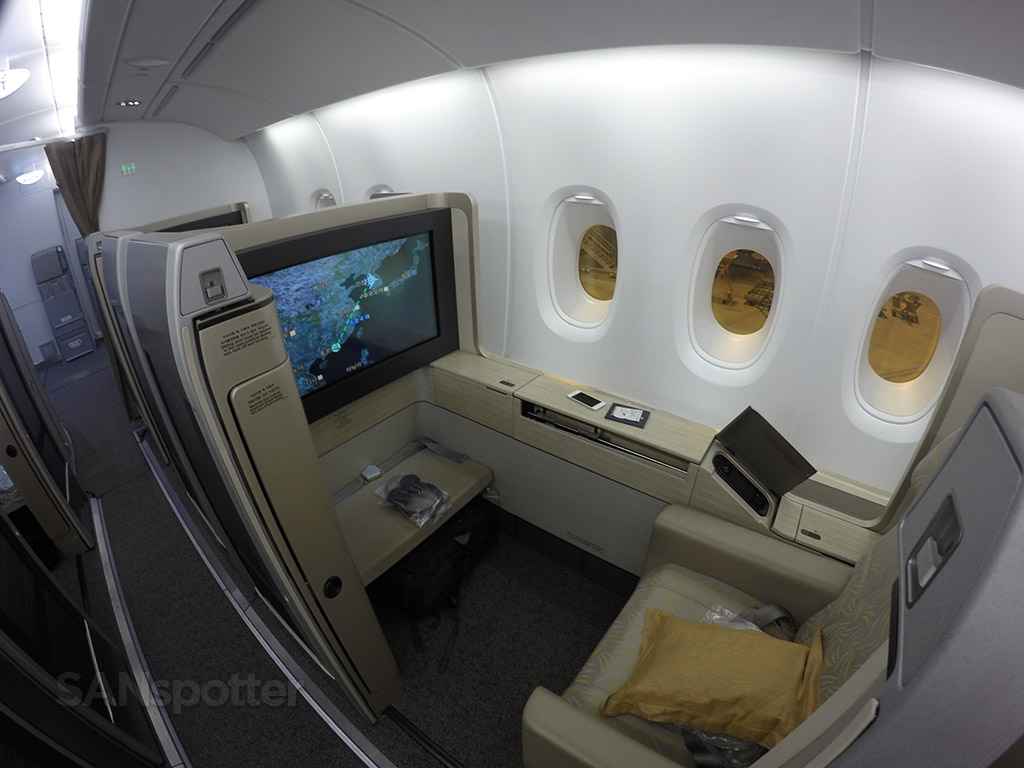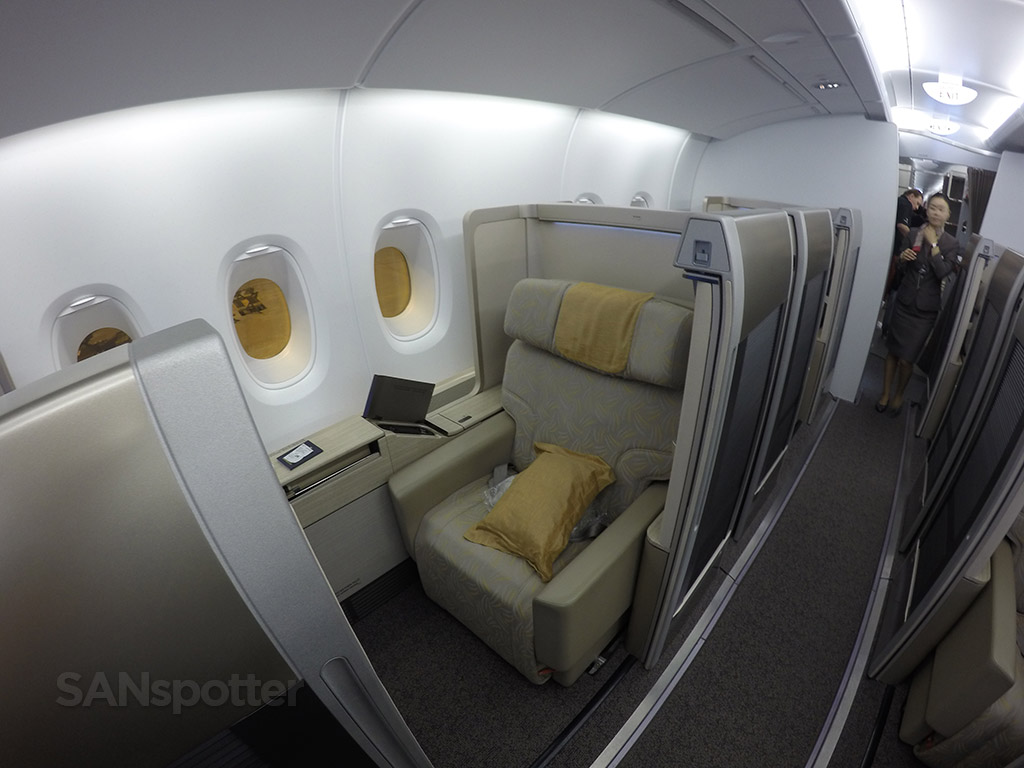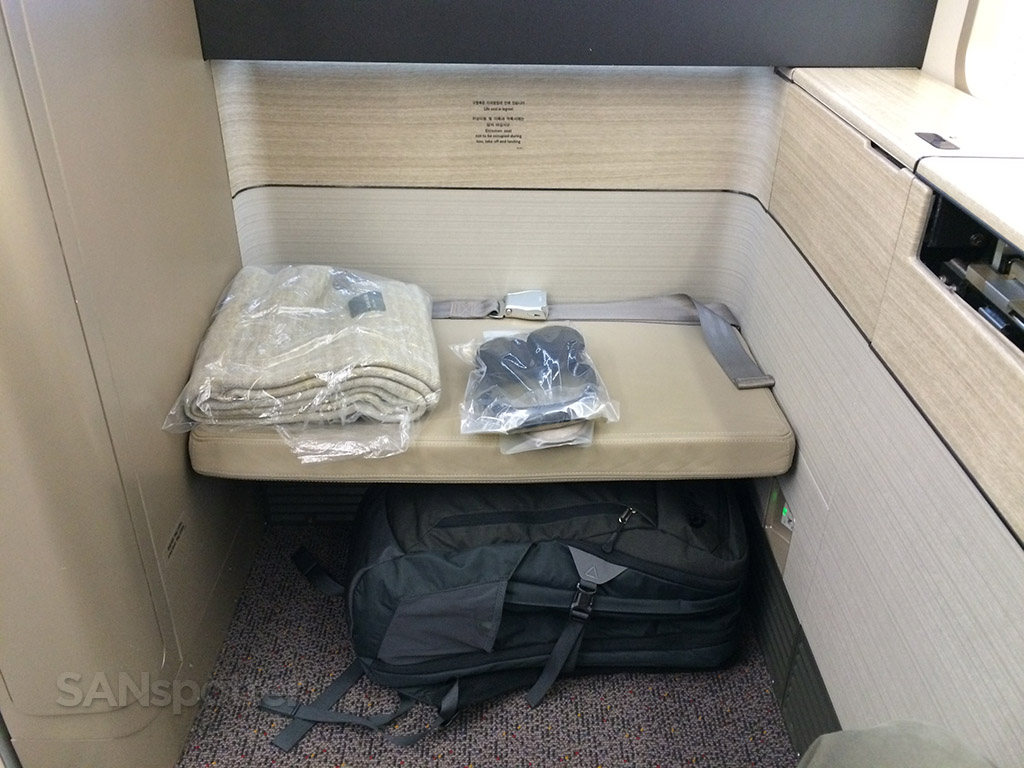 Within a minute of getting settled, the lead flight attendant came by to introduce herself and to ask if I needed anything. We talked for a bit, and I asked her about first class vs. business class on this flight. She basically said I that got lucky! I couldn't agree more – the Asiana A380 first class cabin is a nice place to hang out, that's for sure.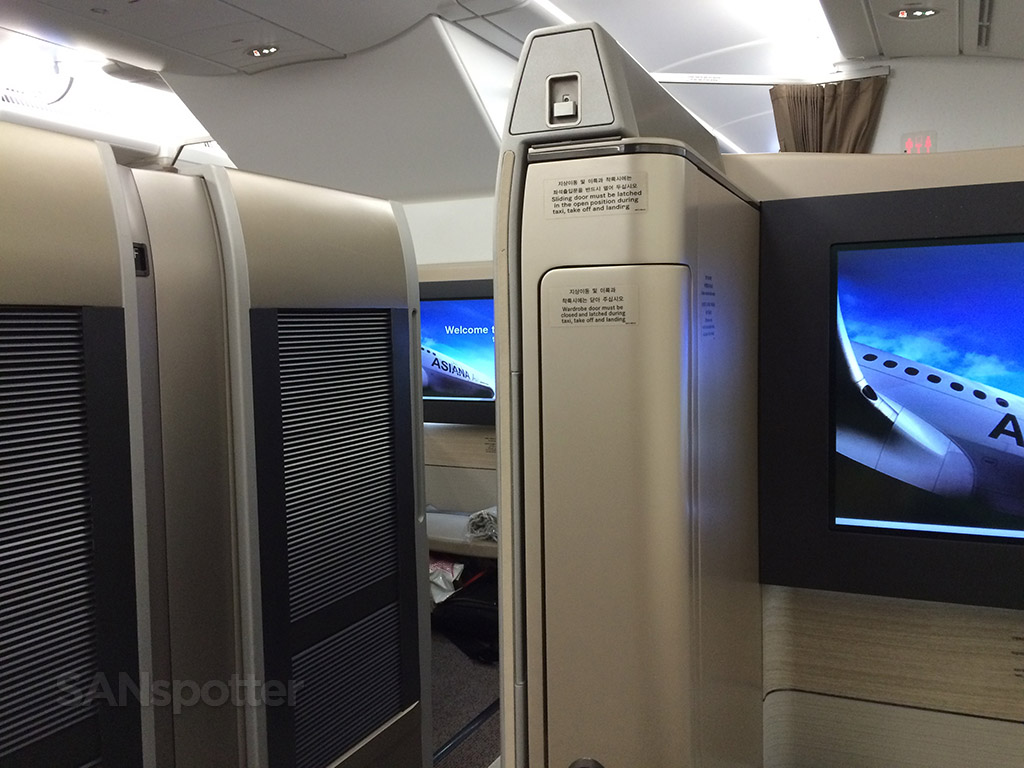 I was pretty tired at this point, so I napped on and off as we pushed back from the gate and made the trek out to the departure runway. Drinks were offered, but nuts were not. It didn't matter much to me anyway – I had been eating all day so I really didn't need a snack.
Menus were distributed shortly after take off, and once again I chose the Korean option. How could I not? I didn't even understand fully what it was, but it was Korean, and there's no way I would have eaten a western meal at this point. I don't think I've ever had a Korean dish I didn't like!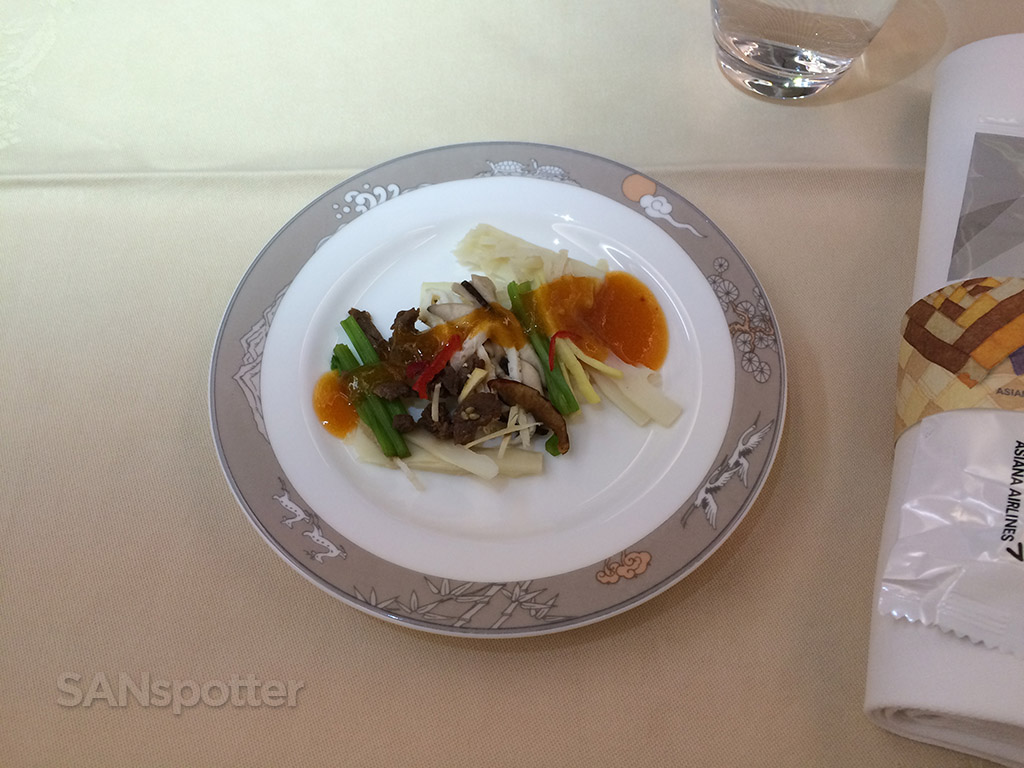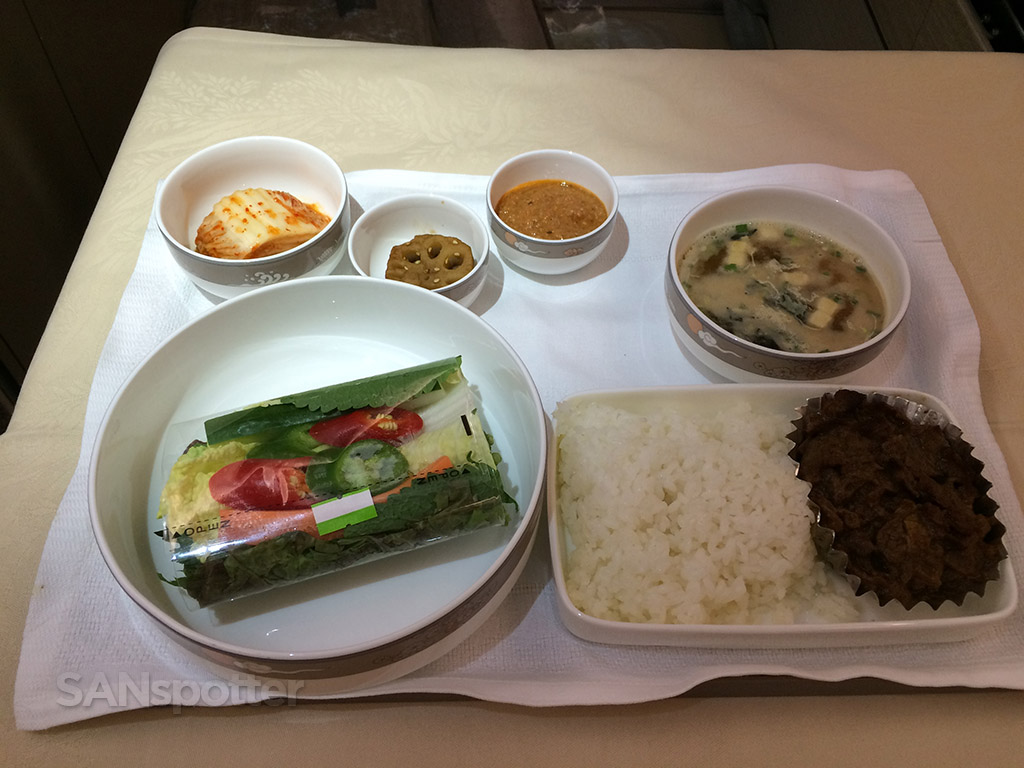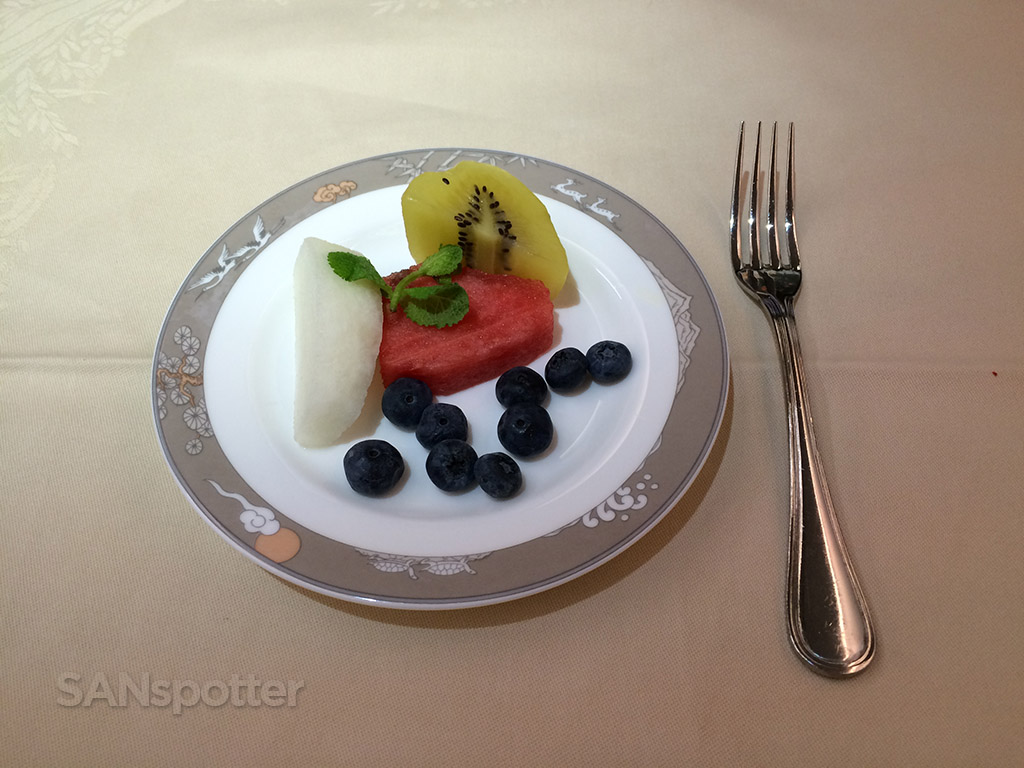 I watched "Planes" during dinner (how appropriate is that?), and by the time the meal was over I was thoroughly stuffed. I had eaten way too much in the past 20 hours, and I was really starting to feel it – all I could really do was sit back, relax, and nap for the rest of the way to Hong Kong.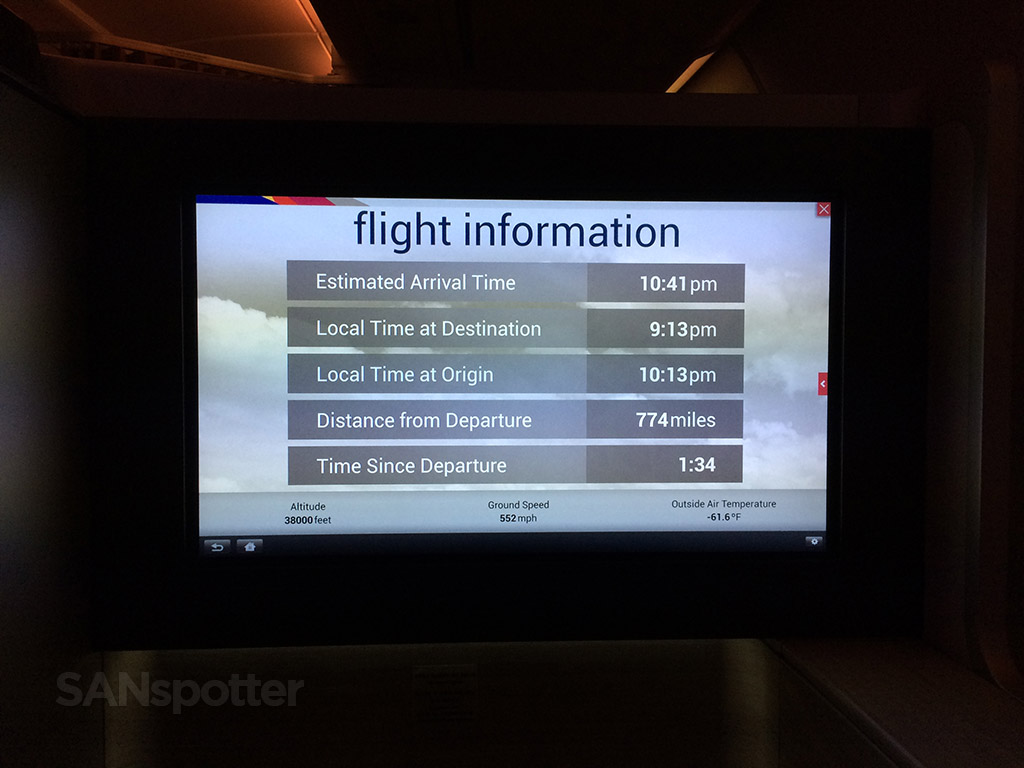 Despite the late departure, we landed nearly on time – so they definitely made up some time in the air. I was feeling pretty good at this point. I was very happy to have arrived in Hong Kong, but I was slightly disappointed that my Asiana A380 first class experience was over.
These were two of the best flights I've ever had in my life, and I'm very much looking forward to the next time. I'm not sure when that will be, but I'm going to do it again sooner or later…