This Air Canada A320 business class review is more the result of a need than a desire. Nobody goes out of their way to fly on a 31 year old airplane with a 17 year old business class product. But since it exists, I must review it.
It's not all doom and gloom though. Although these old Air Canada A320s have been showing their age for what seems like forever, the business class seats are still really comfortable and the onboard service (including the food) is excellent.
Actually, I take back what I said about nobody going out of their way to fly on one of these things. I mean, that's kind of what I did (and I'd probably do it again just for the novelty of it).
AC572
Vancouver, BC (YVR) – San Diego, CA (SAN)
Wednesday, September 28, 2022
Aircraft: A320
Registration: C-FDCA
Duration: 2 hours 40 minutes
Seat: 4F (Business Class)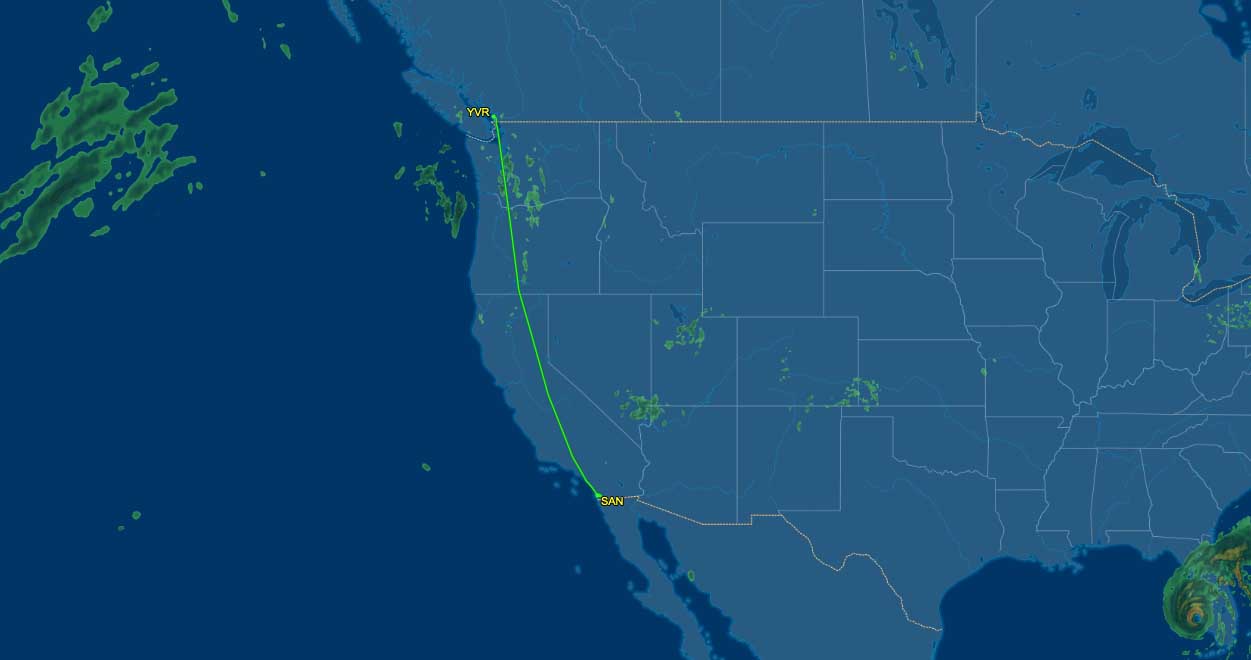 My full review of Air Canada A320 business class from Vancouver to San Diego
The last time I flew from Vancouver to San Diego, it was in Air Canada Jazz CRJ-900 business class. That was the only option back then (and it was less than ideal). I'm happy to report that Air Canada has finally come to their senses and put mainline aircraft (with mainline business class) back on this very popular route.
Hanging out in Terminal E at YVR
All Air Canada flights bound for the US out of the Vancouver Airport depart from Terminal E. It's easily one of my favorite airport terminals in the entire world. Not only because it looks great, but because there are a lot of great dining and shopping options as well.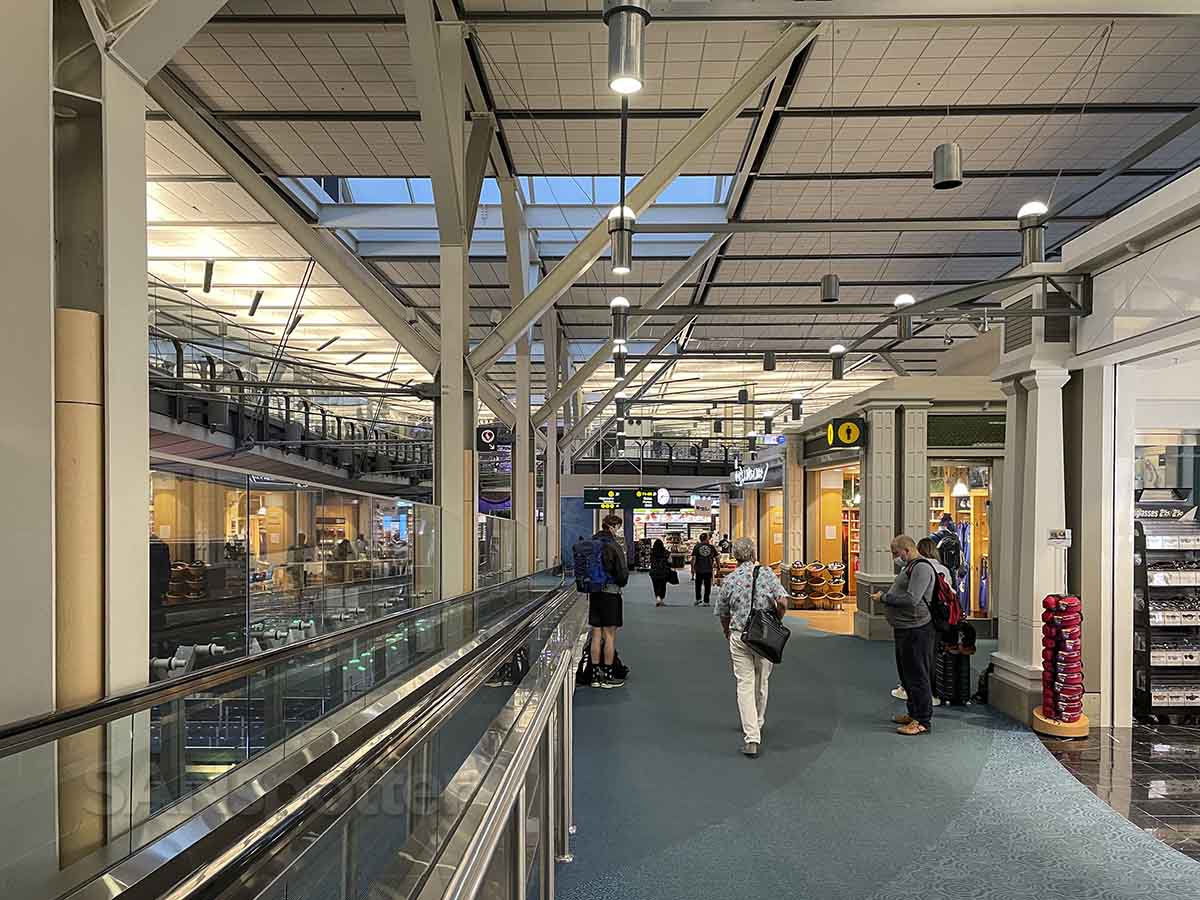 The boarding process for flight number 572 to San Diego
Our departure gate to San Diego this morning was number 74. It was one of those weird sectioned-off gates that they don't open until 20 minutes prior to boarding, and it was kind of awkward to have to loiter around in limbo with nowhere to go as the boarding time approached.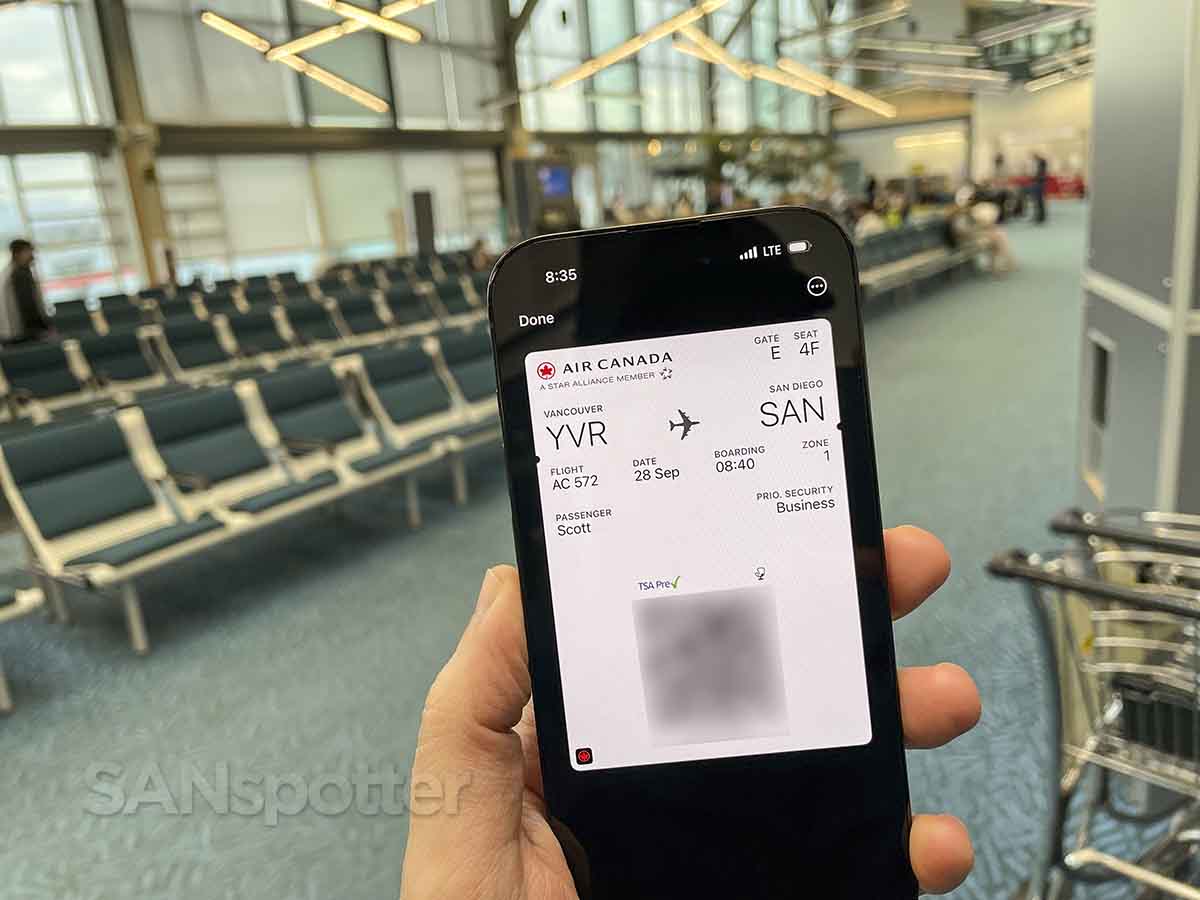 Those old Air Canada A320 domestic business class seats
While comfortable, the business class seats in these older A320s look every bit of 2005 (right down to the tiny, super laggy, and impossible to see LCD screens). However, that seems like some high tech **** considering that this particular airplane was built in 1991.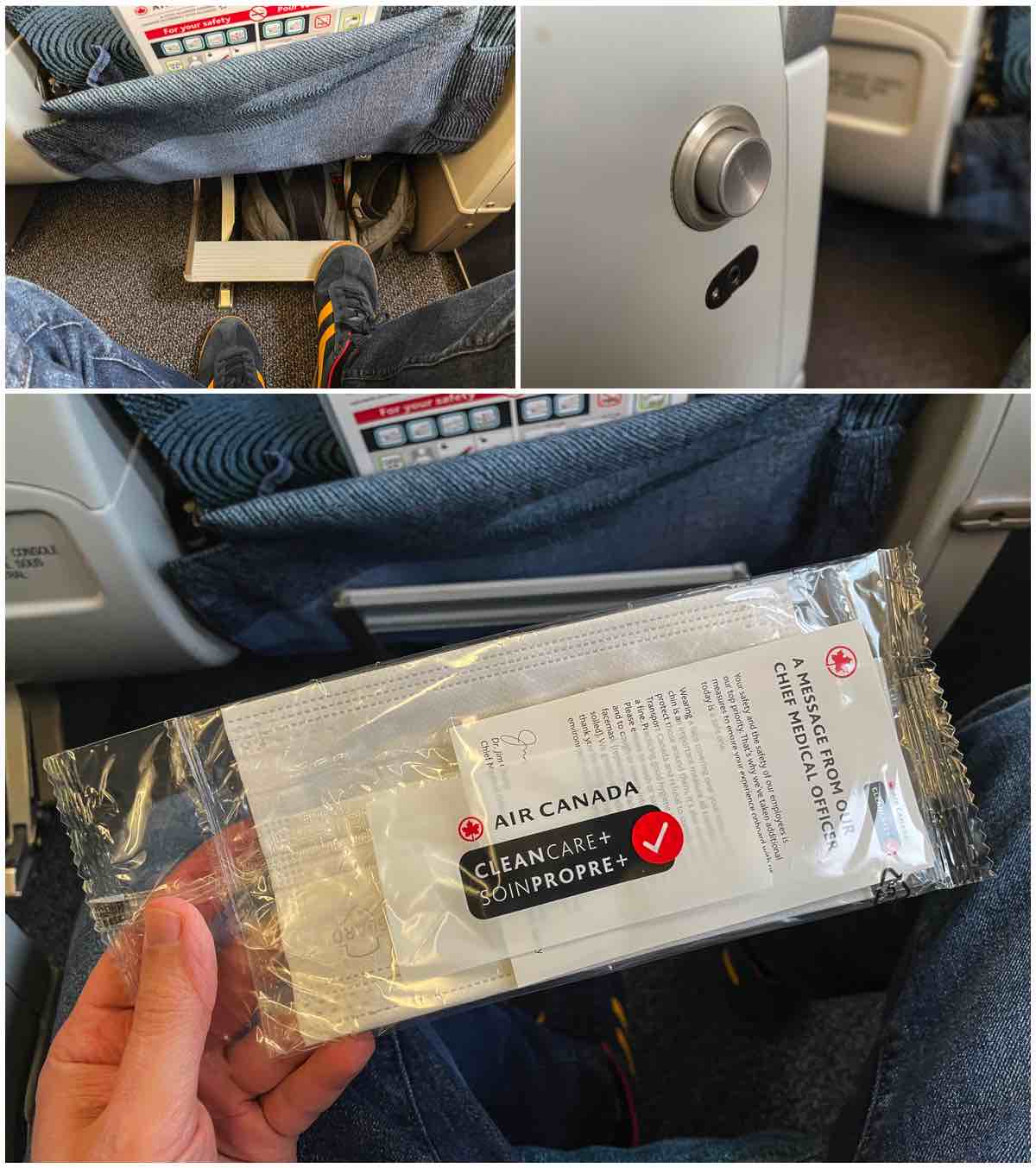 The departure out of Vancouver
Even though Vancouver is one of the most beautiful cities in the entire world, you wouldn't know it by looking at the following pictures. It was an extremely dark and gloomy morning – and not at all ideal for a aviation photography. If there's any consolation, we departed right on time.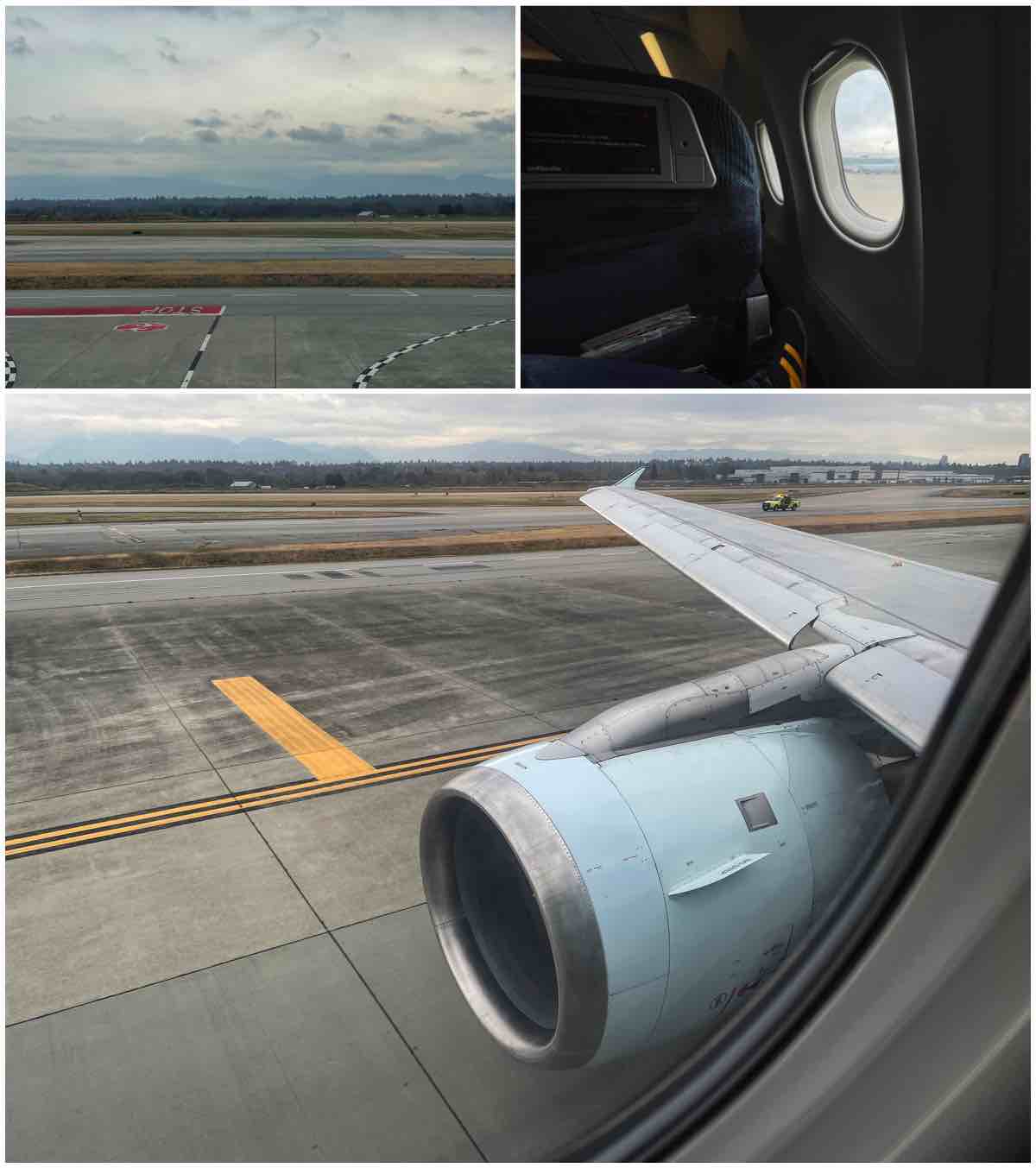 In-flight entertainment
As terrible as the video screens are in these old Air Canada business class seats, I can still appreciate their existence. If anything, they are a reminder of how far we've come.
For those of you who are unaware of our progress, I recommend checking out my Air Canada A220-300 business class review. It's a huge improvement over what you're about to see!
Watching video content on these screens is basically impossible. Assuming you have the patience to wait for the screen to respond to your touch, you won't be able to see it anyway because of how dull and washed out it is.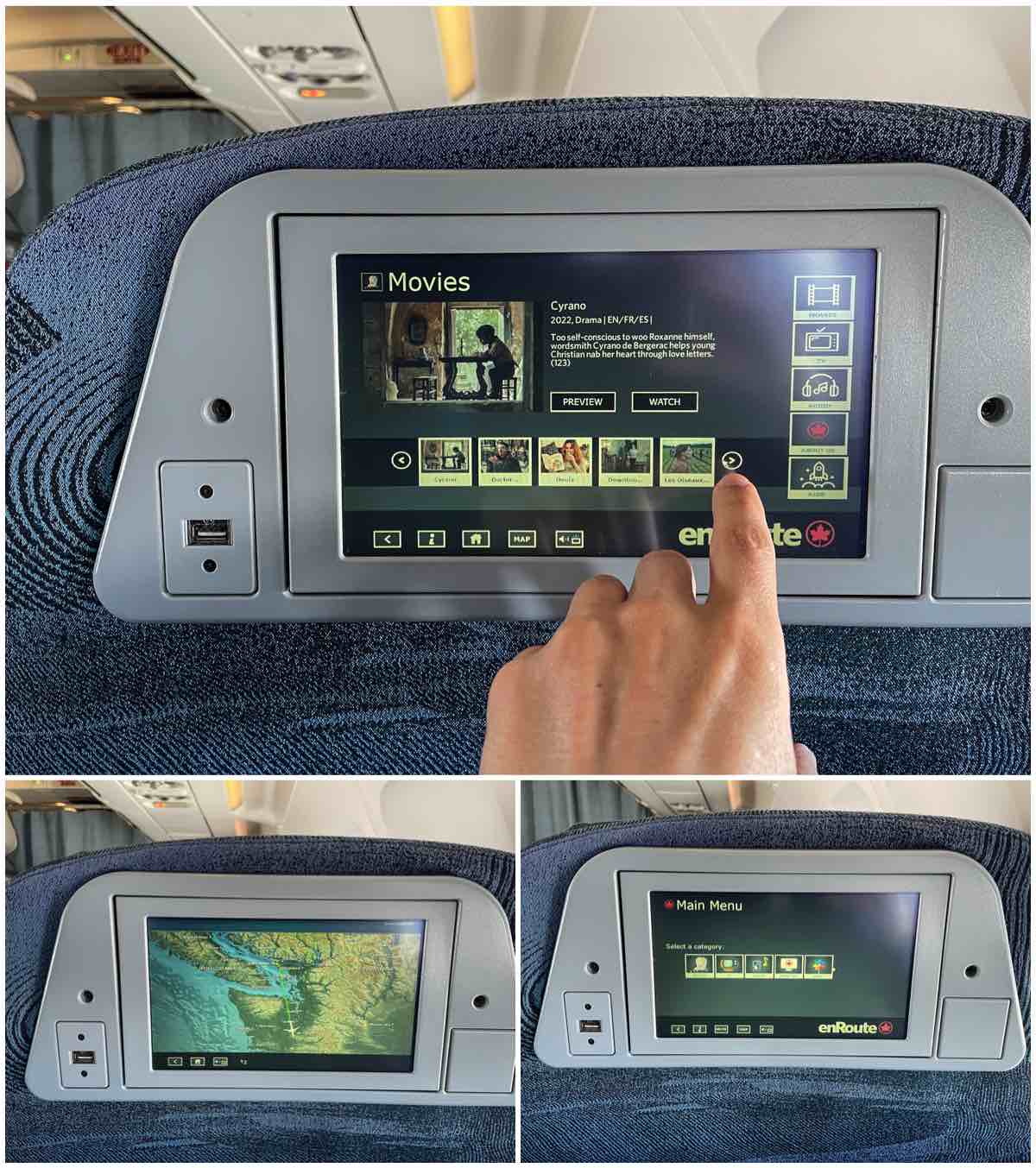 The food
Having flown in from Calgary via Air Canada 737 MAX 8 business class this morning, I had already eaten breakfast before stepping foot on this plane.
That didn't stop me from eating another full breakfast however. Air Canada food is generally good, and it would have been foolish of me to turn it down. At least I chose something different than what I ate just two hours earlier.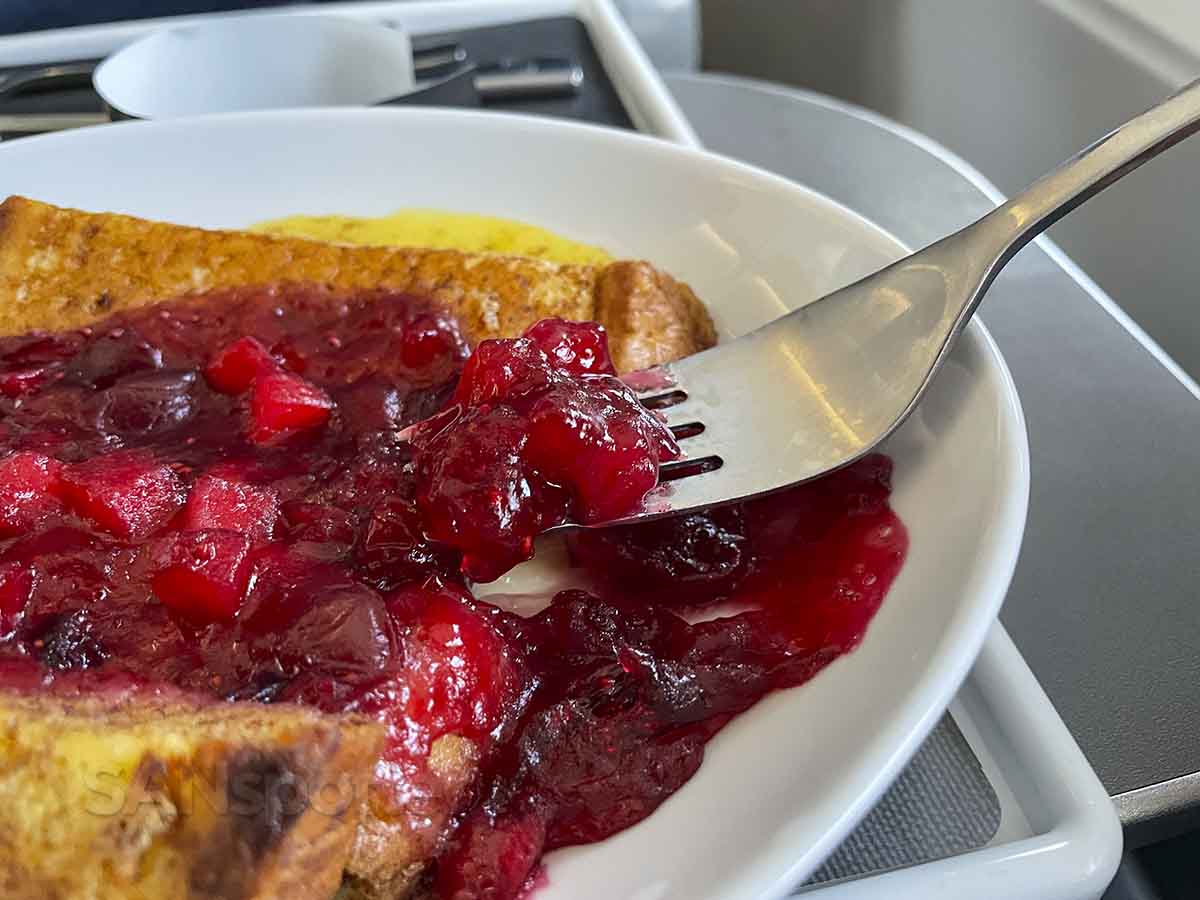 The underrated comfort of the old Air Canada domestic business class seats
As you read in my Air Canada A321 business class review, these old vintage domestic premium seats feel a lot better than they look.
Cloth is a much better material for a business class seat in my opinion, as I find it to be softer and warmer than faux leather. I'm also not afraid to admit that I might even prefer these older seats more than the newer seats.
The arrival into San Diego
Despite the lack of watchable in-flight entertainment, this flight went by much faster than anticipated. This had everything to do with how comfortable the seats are (I'm sure), and I very easily could've gone another hour without even checking my watch.
The descent and arrival into San Diego was as sunny as ever, and it was a perfect end to yet another really great Air Canada business class experience.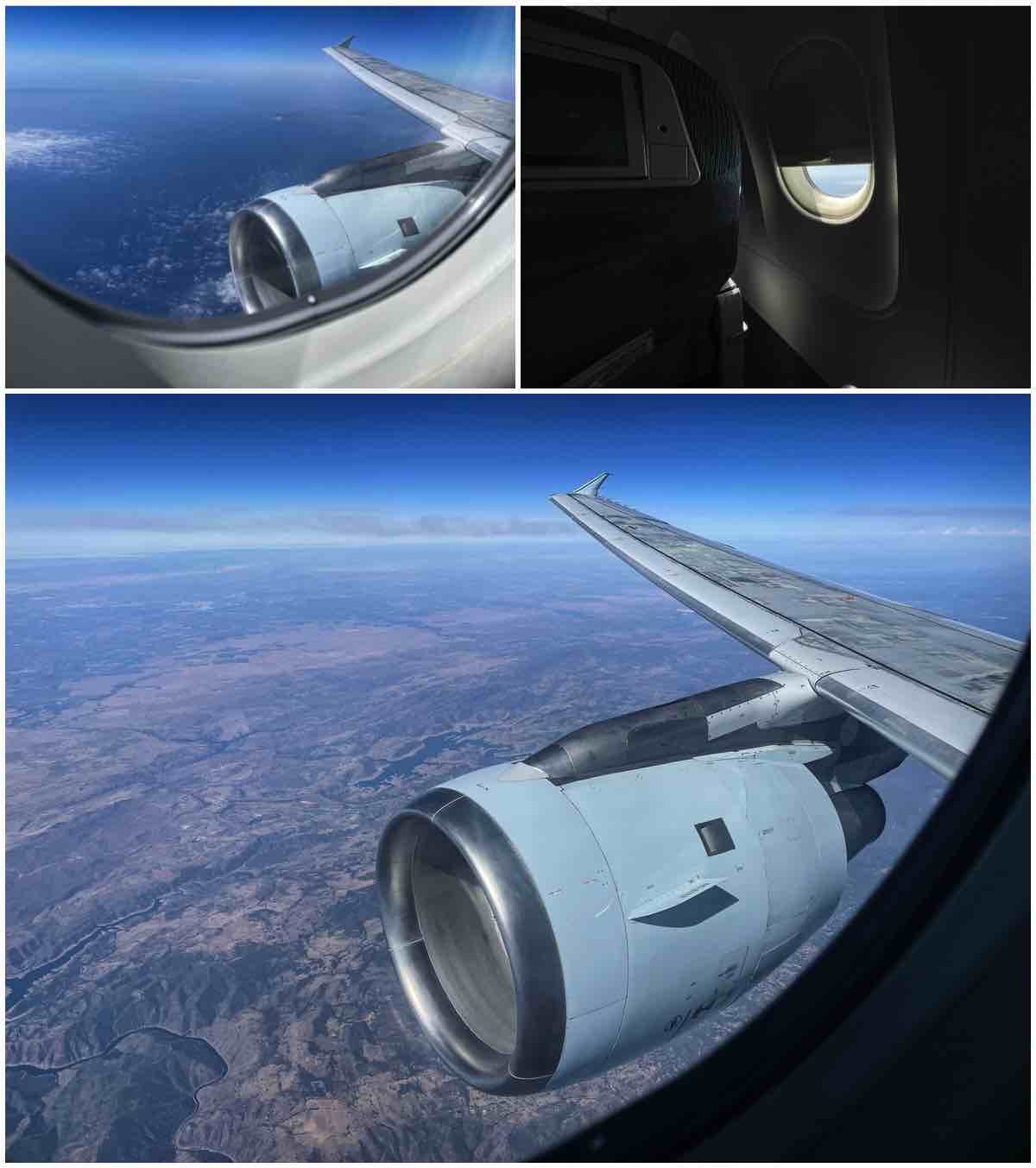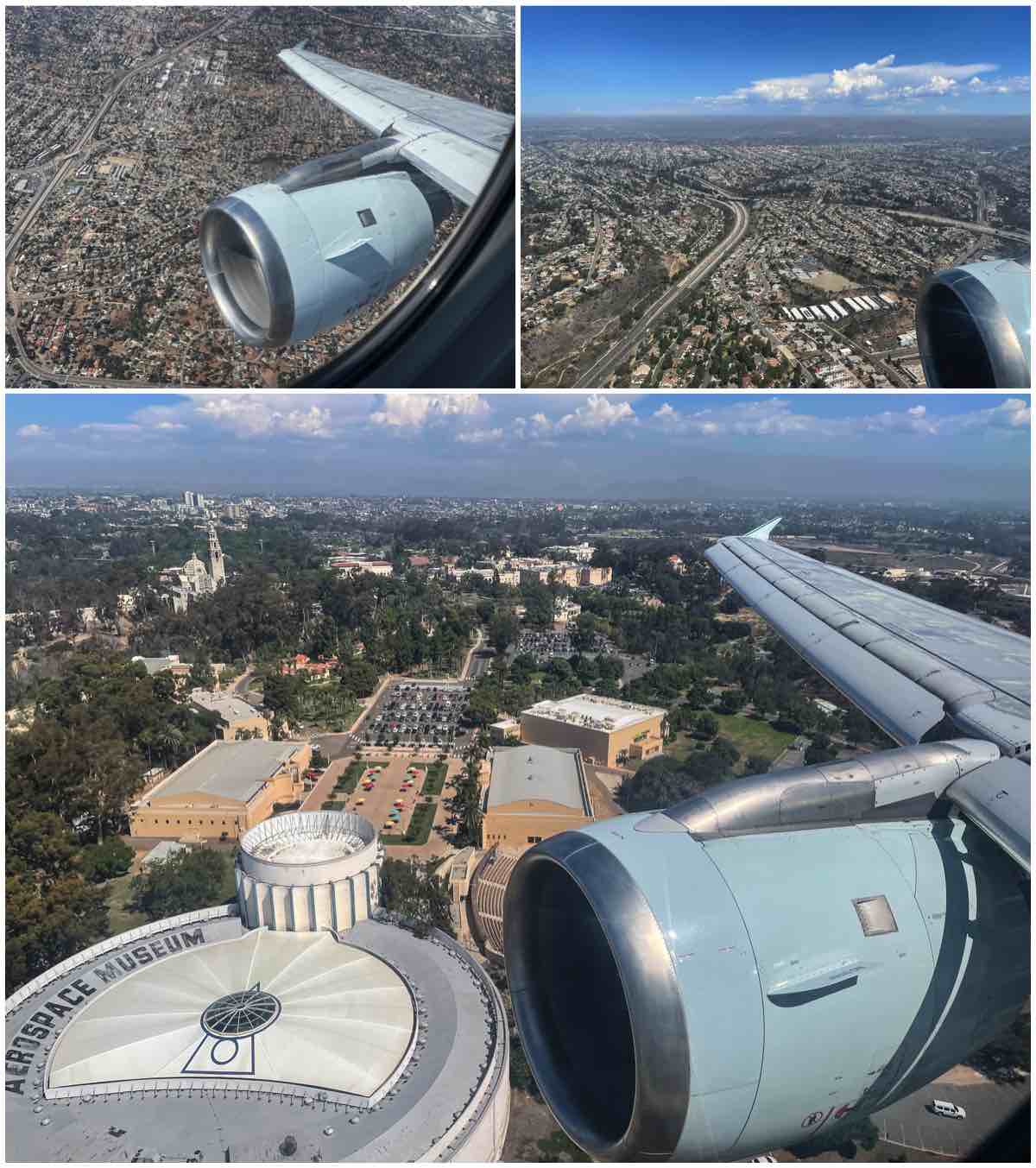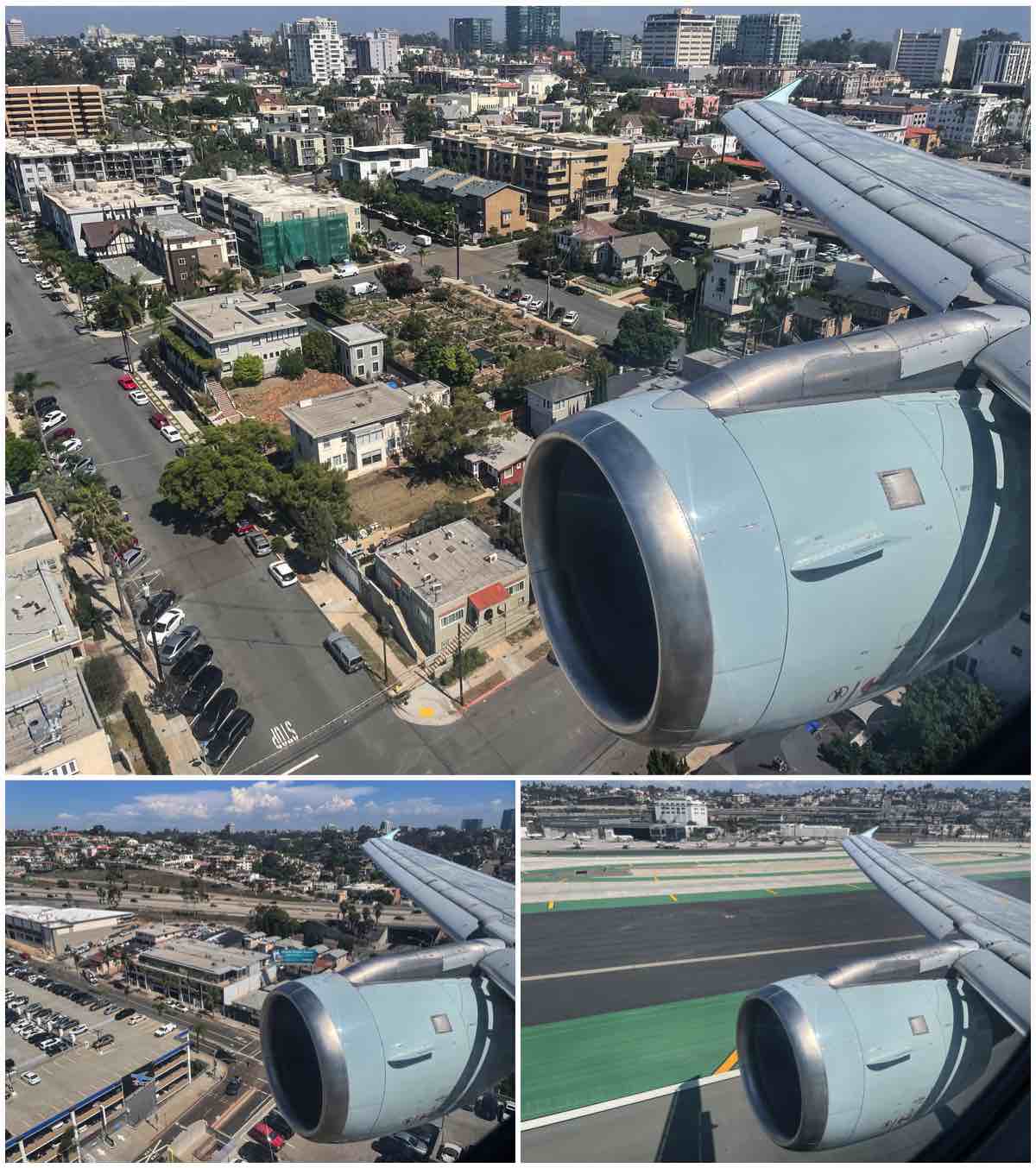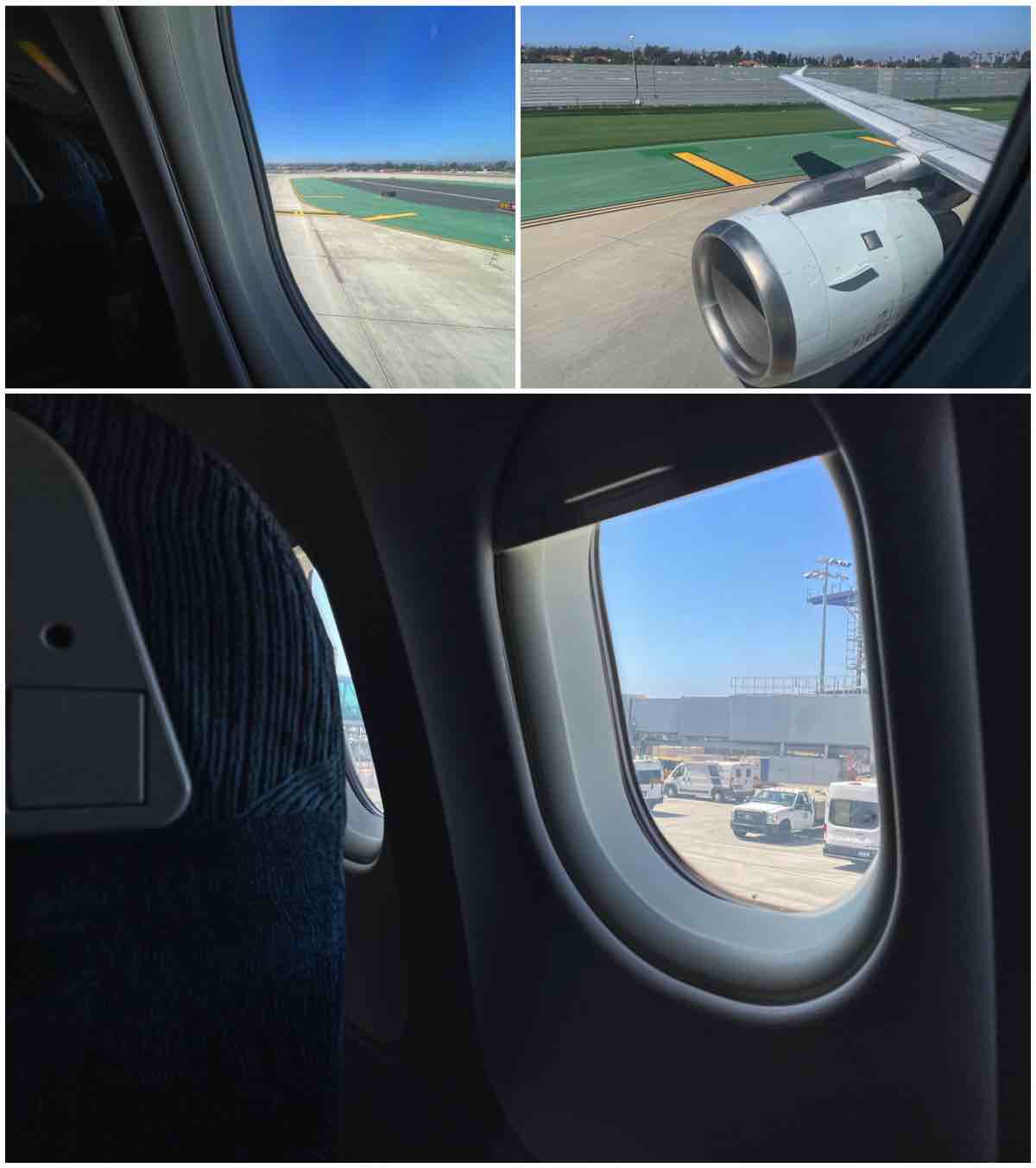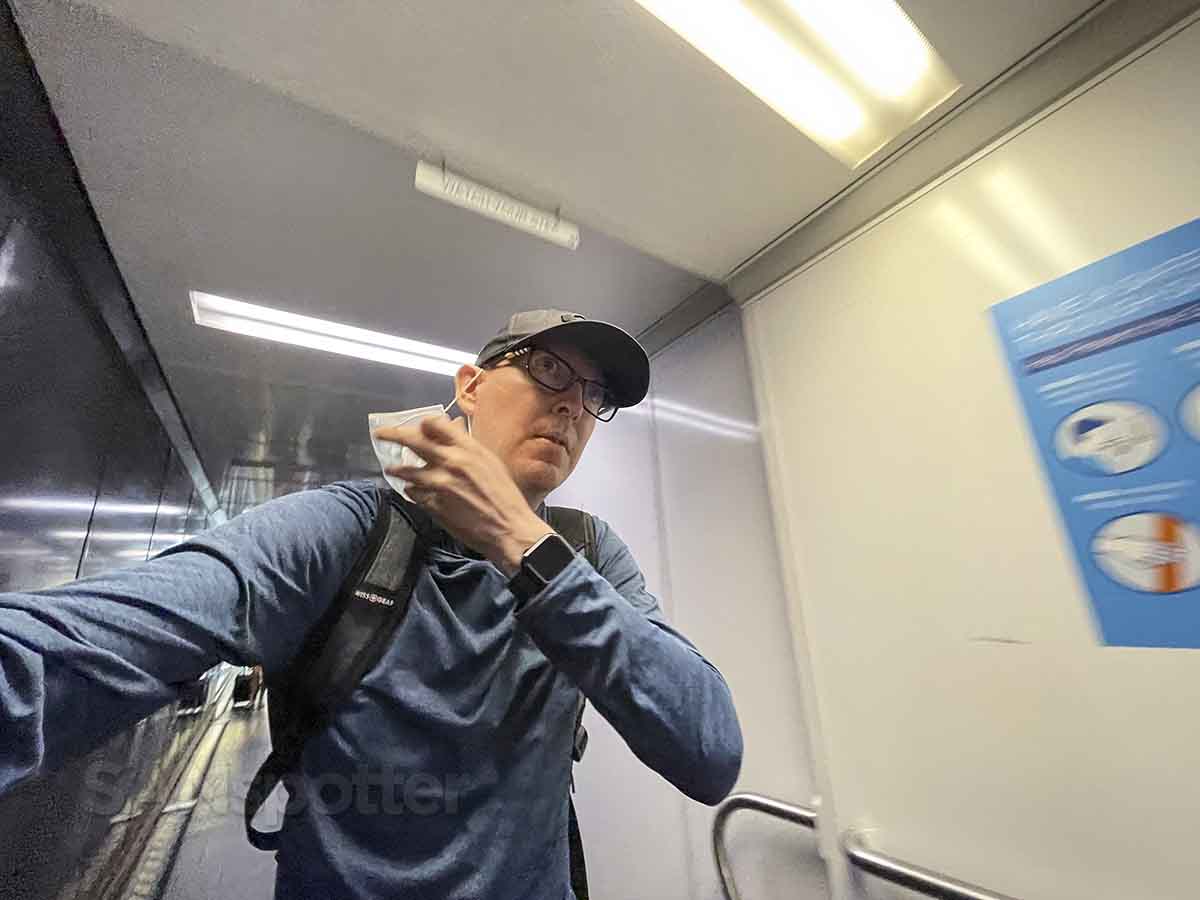 All the pros and cons of Air Canada A320 business class
I know. For as much as I criticized how ugly and old these particular business class seats are, it was a really great flight.
The attentive cabin crew really worked their you-know-what's off to make sure that all passengers had what they needed. As far as I'm concerned, these are all the pros and cons:
Pros
For as ugly and outdated as the seats are, they are some of the most comfortable in the sky at the moment. You don't sit on these seats. You sink into them.
The foot rests are a nice touch. I'm a bit too tall to take full advantage of them, but shorter people will no doubt find them to be very comfortable.
The food is quite good. If you're flying on an Air Canada A320 in business class, you are nearly guaranteed to be served a full meal.
Cons
Yeah, the seats are ugly. I really hate to say that considering how comfortable they are, but it doesn't really look like a premium seat anymore.
The video screens are essentially worthless. Every touch will result in a 2 to 3 second delay before it does anything, which makes browsing through the options a true test of one's patience.