One of the most important things that I've learned as a frequent flyer is the value of two one-way tickets vs a round-trip. There are a ton of advantages for purchasing one-way tickets, such as:
Being able to build a complex itinerary to match your exact schedule
Being able to take advantage of special deals or discounts for individual flights that might not otherwise be available with a round-trip purchase
Being able to build and maintain status on multiple airlines
Being able to try airlines and airports that you might not have had the chance to in the past
That said, there are a lot that can go wrong when you string together in itinerary built on one-way tickets. I'll explain all of that (with specific examples) below…
Pros and cons of two one-way tickets vs round-trip
For the most part, it's usually advantageous to purchase one-way tickets. You'll have far fewer restrictions than you would purchasing a round-trip ticket, and it's a lot easier to build the exact itinerary that you want (for the price you're willing to pay).
The easiest way to explain all of these differences is to give you a big fat list of all the pros and cons:
Pros
More flexibility! Instead of being at the mercy of one airline and their limited flight schedules, you'll have far more options flying multiple airlines.
Contrary to what you've heard from your grandparents, buying one-way tickets isn't always more expensive than buying a single round-trip ticket. The existence of ultra low cost carriers is keeping prices down (in general) for all airlines.
Airlines often have special deals or discounts for specific routes (one direction only). It's a lot easier to take advantage of these good deals by purchasing one-way tickets.
It can help you maintain status on multiple airlines. For example, if you have frequent flyer status on both United Airlines and American Airlines (and you want to keep said status), flying one airline on the outbound portion of the trip and the other airline on the inbound portion is a good way to help you maintain / reach your goals.
Even if you don't care about status, it's just more fun flying different airlines. I know people who fly one airline for a majority of their life, and quite frankly, that sounds really boring. Trying new-to-you airlines and connecting in airports you've never been to before keeps travel fun!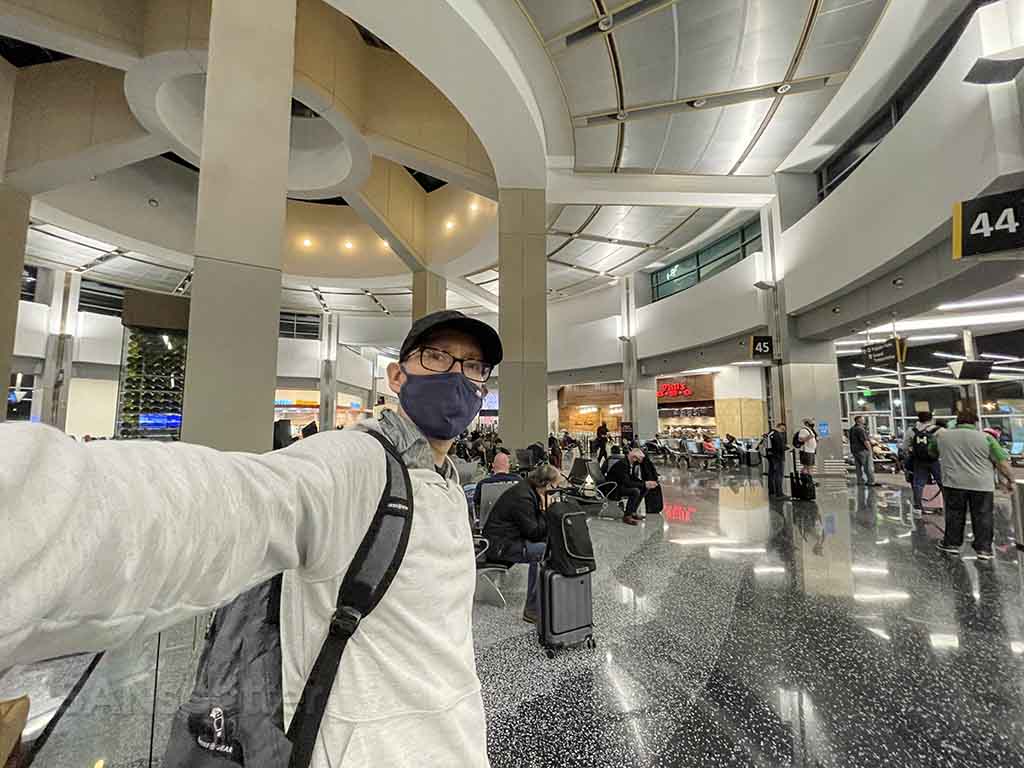 Cons
Despite what I just said about one-way tickets not always being more expensive than a single round-trip ticket, don't be surprised if you discover that it's sometimes more expensive. It all depends on your specific itinerary and the particular demand for the dates you want to fly.
Your connecting flight will NOT be protected if you miss your flight because of a delay or cancellation. For example, let's say you're flying San Diego to Chicago on two one-way tickets (San Diego to Denver on Frontier, and Denver to Chicago on United). If Frontier doesn't get you to Denver in time to make United connection to Chicago, you're out of luck.
Sometimes, it's just more convenient to have everything on one itinerary. Having to juggle schedules and flight information for a handful of one-way tickets vs a single round-trip ticket it isn't recommended if you're even the slightest bit disorganized.
It'll take longer to book a trip built on multiple one way tickets than it will by booking a single round-trip ticket.
If you're flying internationally, one-way tickets might draw suspicion from airline personnel and immigration officers. Basically, they will often require proof that you're not attempting to illegally immigrate to another country. An onward ticket (in the form of an email confirmation or boarding pass) is enough to satisfy them.
Some airlines frown upon buying two one-way tickets instead of a single round-trip. Even though they make it easy to do on their own websites and apps, they can flag you for "gaming the system" if you consistently buy one-way tickets to build round trip itineraries. It's stupid, but it is what it is.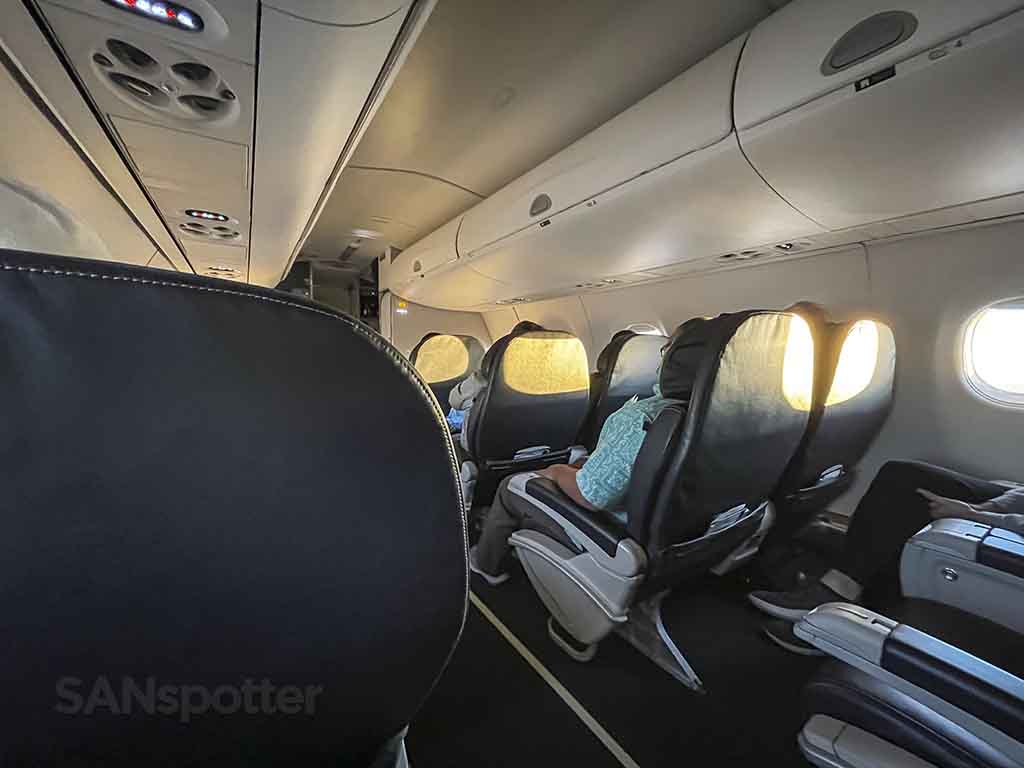 Warning! 3 examples of how purchasing one-way tickets instead of a single round-trip went horribly wrong:
I fly on one-way tickets most of the time, and generally, it's a lot more convenient than flying on a round-trip ticket. I will admit that I wasn't fully aware of the risks when I first started doing it, but overall, it has proven to be a very convenient way to travel.
That said, here are 3 examples where it completely fell apart on me (or at least gave me a good scare):
Example 1: The delayed arrival
Back in 2016, there was a special Thanksgiving weekend Delta Air Lines 747 flight from Atlanta to Seattle that I really wanted to try. To get the rest of the way home to San Diego, I bought a separate ticket on Alaska Airlines. It was just cheaper that way.
Long story short, the 747 flight was canceled. Delta held up their end of the bargain by getting me to Seattle as promised (in Delta One on the A330-300), but I arrived too late to make my originally-planned connecting flight to San Diego on Alaska Airlines.
Because these were two separate nonrefundable one-way tickets, I had to scramble to get on the phone with Alaska Airlines and cancel that ticket to prevent losing the full value of it. But I still had to purchase another last-minute one-way ticket to San Diego instead. Ouch.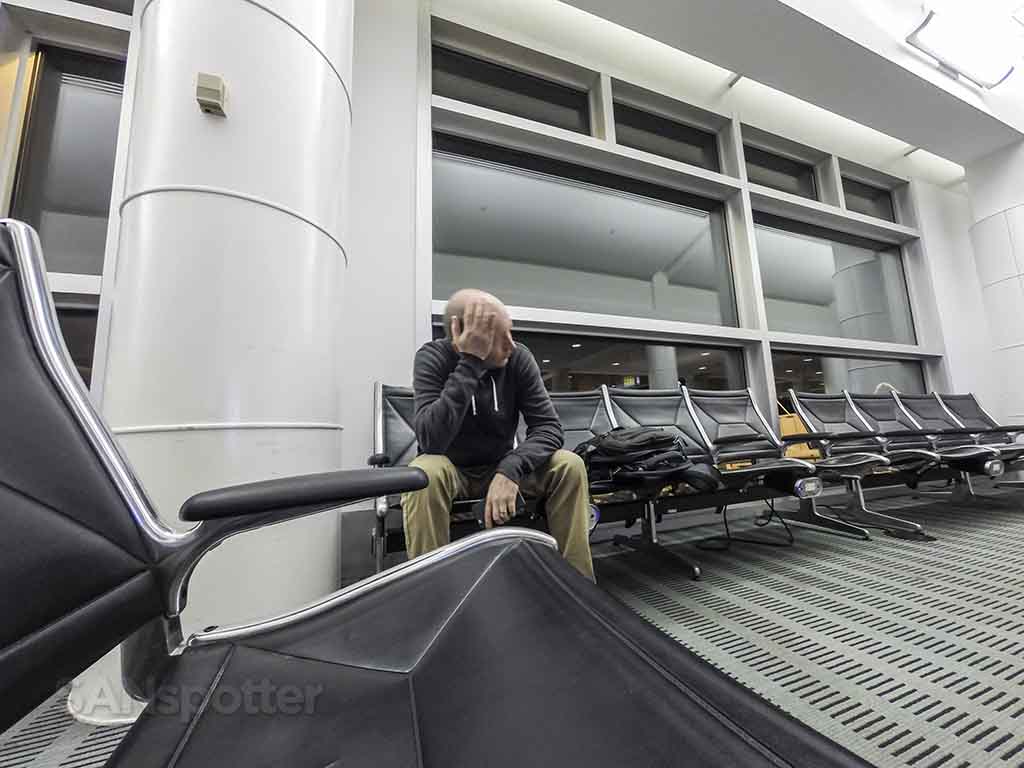 Example 2: The concerned airline agent
Because I really wanted to do a LOT Polish Airlines 787–8 economy review (weird, I know), I purchased a one-way ticket from Los Angeles to Warsaw. For the return, I purchased another one-way ticket on a different airline just to have some variety in my airline reviews.
I checked in online prior to leaving for LAX. Upon arrival, I went straight for the security checkpoint since I already had a boarding pass. The TSA scanner at the security checkpoint rejected my boarding pass for no rhyme or reason, and I was told to go back to the LOT ticketing counter.
I explained the situation to the friendly LOT employee at the check-in desk, and she got to work trying to figure out what the problem was. The concerned look on her face wasn't comforting. At all.
It turned out that I needed to show proof that I wasn't planning on staying permanently in Poland (because my one-way ticket looked suspicious). Showing her my itinerary for my departure out of Poland the following day on another airline was sufficient.
Even though everything worked out in the end, it added about an extra hour of confusion and frustration that day.
Example 3: My own stupidity
Prior to flying Starlux Airlines A321neo business class for the first time, I needed to get to Taipei. To do so, I booked to one-way tickets:
Prior to leaving San Diego, I noticed that Scoot uses the same terminal as Japan Airlines at NRT. I figured that I'd just get my Scoot boarding pass from the gate agent when I arrived.
It turned out that the gate agent couldn't do that. I had exit security, legally enter Japan, and stand in line at the Scoot Airlines ticket counter to get a boarding pass. I had to do all of this within 35 minutes of the flight departure to Taipei. Talk about stressful!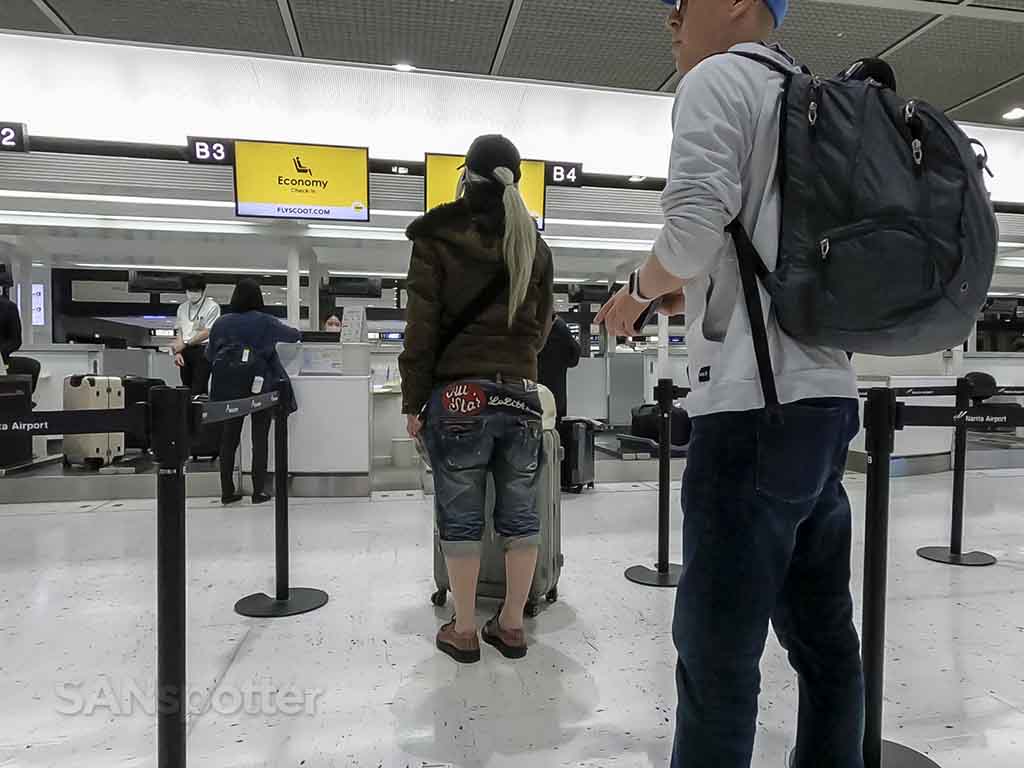 Somehow I didn't miss that flight, but it was a strong reminder of how naïve I was to think that two separate one-way tickets would be easier.
4 reasons why I usually always purchase two one-way tickets instead of one round-trip
Despite some very expensive (and stressful) experiences with purchasing one-way tickets instead of round-trip over the years, I still prefer the flexibility of building my own itinerary with separate tickets. this is because:
The airlines can be stupid sometimes. For example, I recently flew to Mexico City and back on AeroMexico. For some reason or another, their website wouldn't let me pick the exact flights that I wanted when trying to book a round-trip itinerary. I had to book 2 separate one-way tickets instead in order to get the exact flights that I wanted.
I've found that it's sometimes a cheaper way of flying business class. For example, on a recent trip to Florida and back, I took advantage of a good deal I found for American Airlines 777-200 business class from Dallas to Miami. For the return to San Diego, I booked a super-cheap (and more reasonable) one-way ticket on Allegiant Air. Although I didn't get to fly business class round-trip, doing it one-way was enough to satisfy the itch.
Booking one-way tickets instead of round-trip is a great way to avoid airports that I don't like. For example, if I'm flying to Florida to visit family on Delta, it almost certainly means a connection in Atlanta. That's fine – as long as it's not a chaotic holiday weekend. If it is, on the return, I might choose to fly Frontier or United through Denver instead (since DEN is usually a lot less gnarly than ATL on busy holiday weekends).
As an airline reviewer, I need / want to fly as many different airlines as possible. Airlines make it very easy to book one-way tickets vs round-trip tickets, so as long as they allow me to do it, I will continue to do so.