Close your eyes for a moment and try to imagine what KLM 737-800 business class is like. It's not very hard, is it? Without even knowing what you're seeing, I can pretty much guarantee that your assumptions are nearly spot on.
KLM regional business class is every bit as good as you would expect it to be. Sure, the seats are the exact same as you'll get in economy class (with a little extra leg room), but at least they block the middle seats from being occupied. It's the onboard service which makes it so good.
How good? Well, I was served a full pancake breakfast on a 48-minute flight from Paris to Amsterdam for crying out loud. KLM FTW!
KL1224
Paris, France (CDG) – Amsterdam, Netherlands (AMS)
Aircraft: 737-8K2
Registration: PH-BGC
Duration: 48 minutes
Seat: 4F (business class)
My full review of KLM 737-800 business class from Paris to Amsterdam
Staying the night at the Sheraton Hotel connected to the Charles de Gaulle Airport was a wise choice. It only took me 10 minutes to walk from the hotel to the entrance of Terminal F – but it could've been 8 if I didn't get lost for a moment on my way there. I'm a little slow (and confused), OK?
Terminal 2F at CDG is amazing
Seeing the inside of Terminal 2F at CDG for the first time was something else. I had an outside view of the terminal from my hotel room the night before, and to be honest it didn't look all that special. But on the inside, it's one of the most beautiful airport terminals that I've ever been in.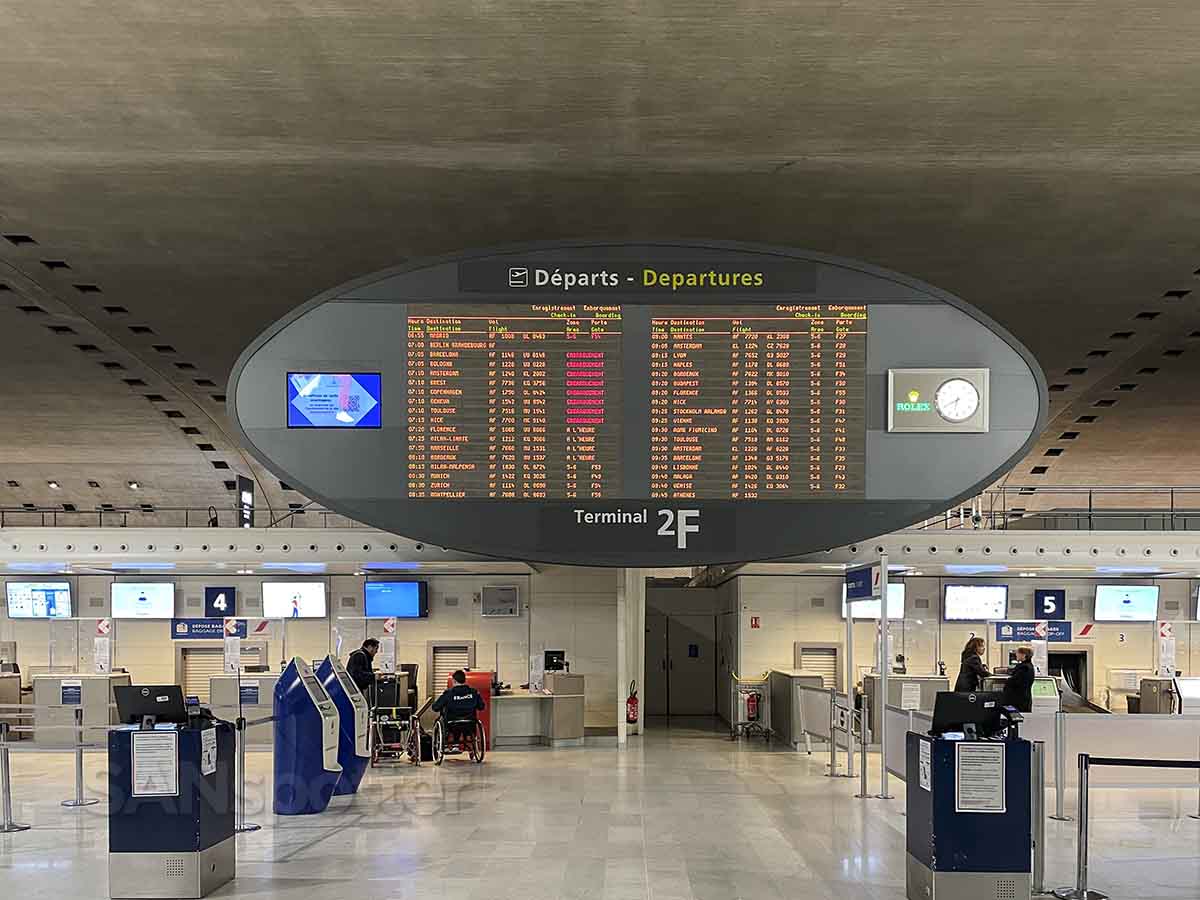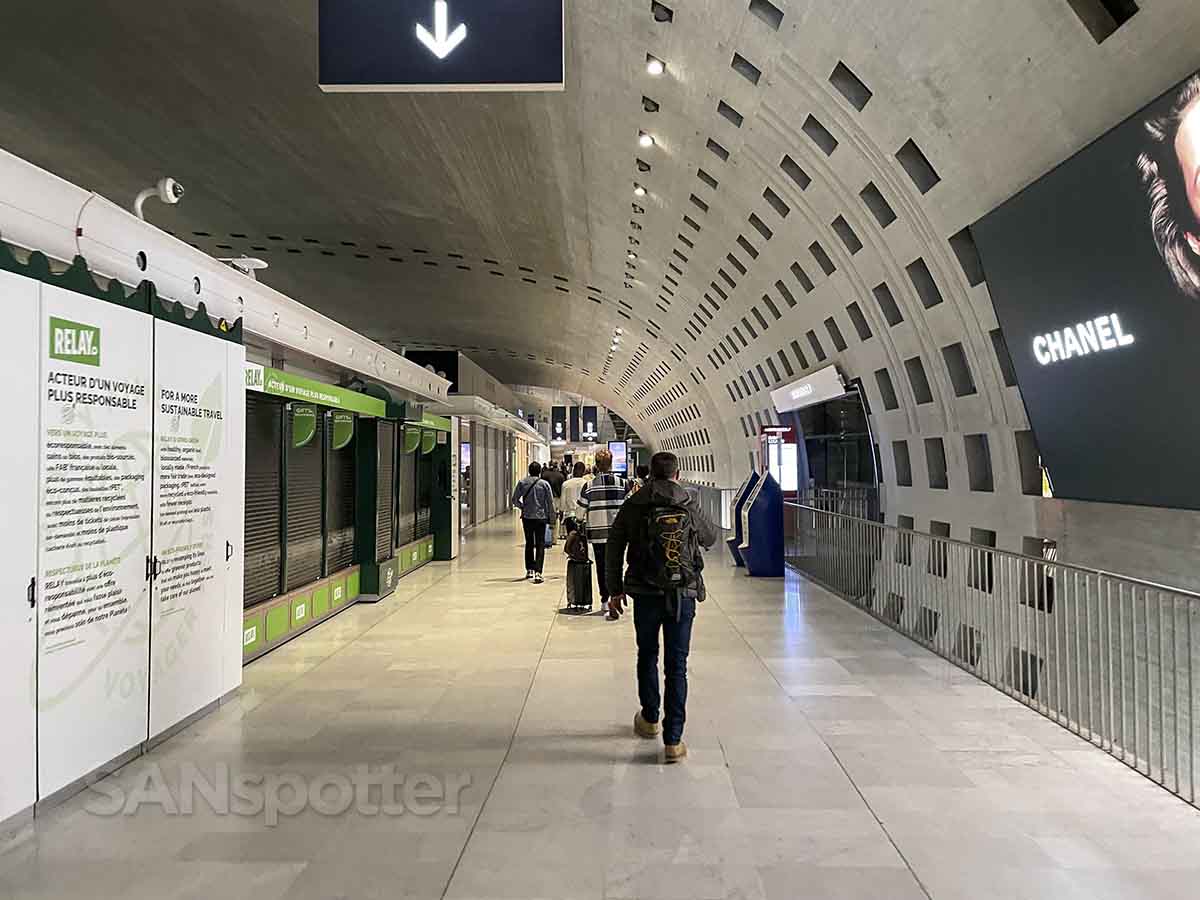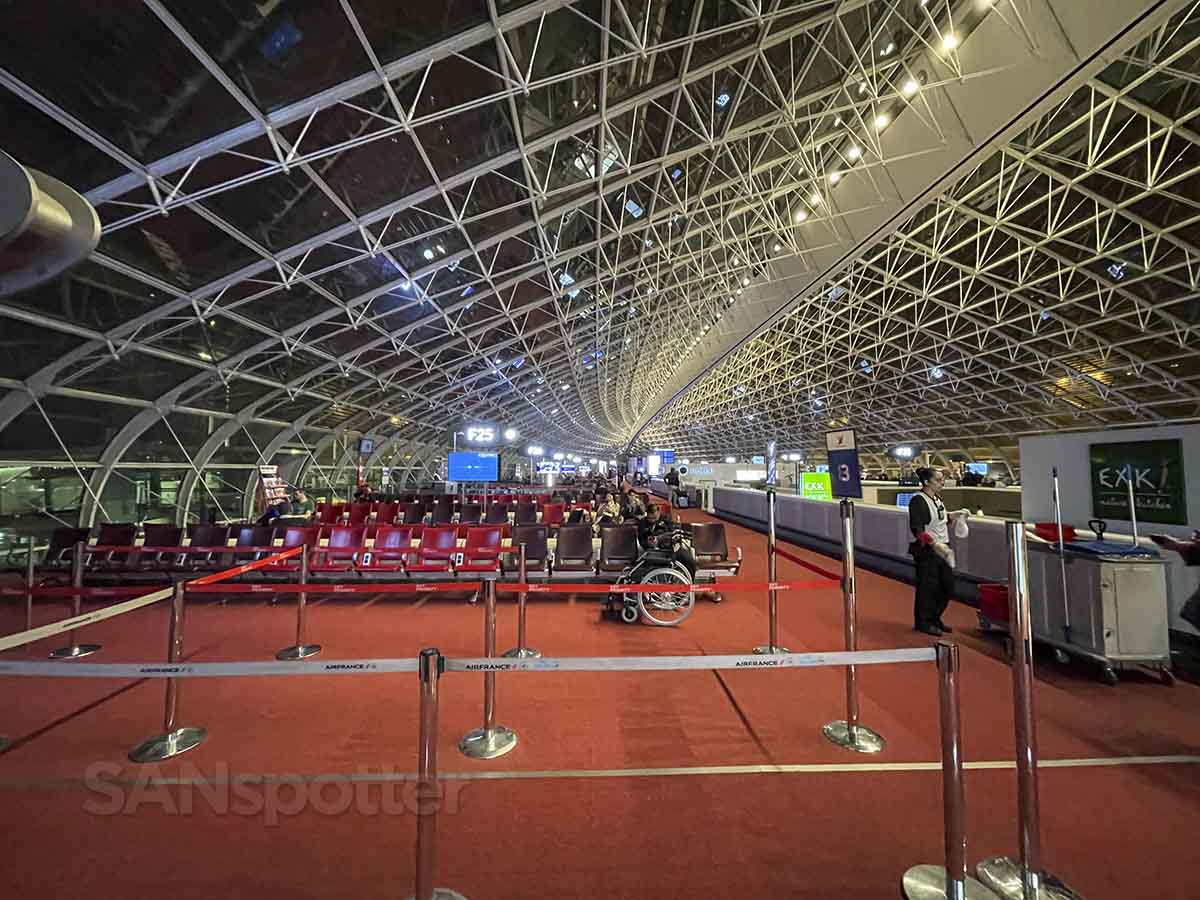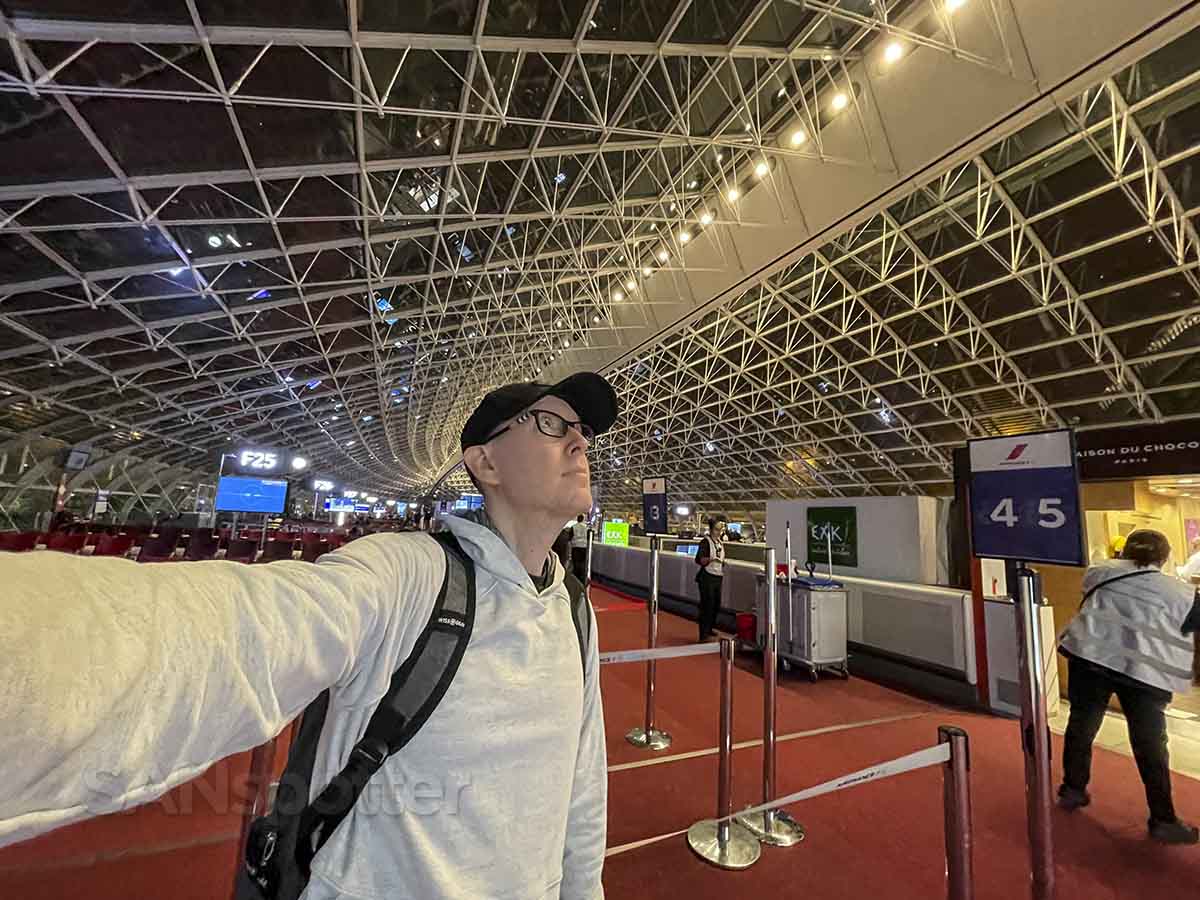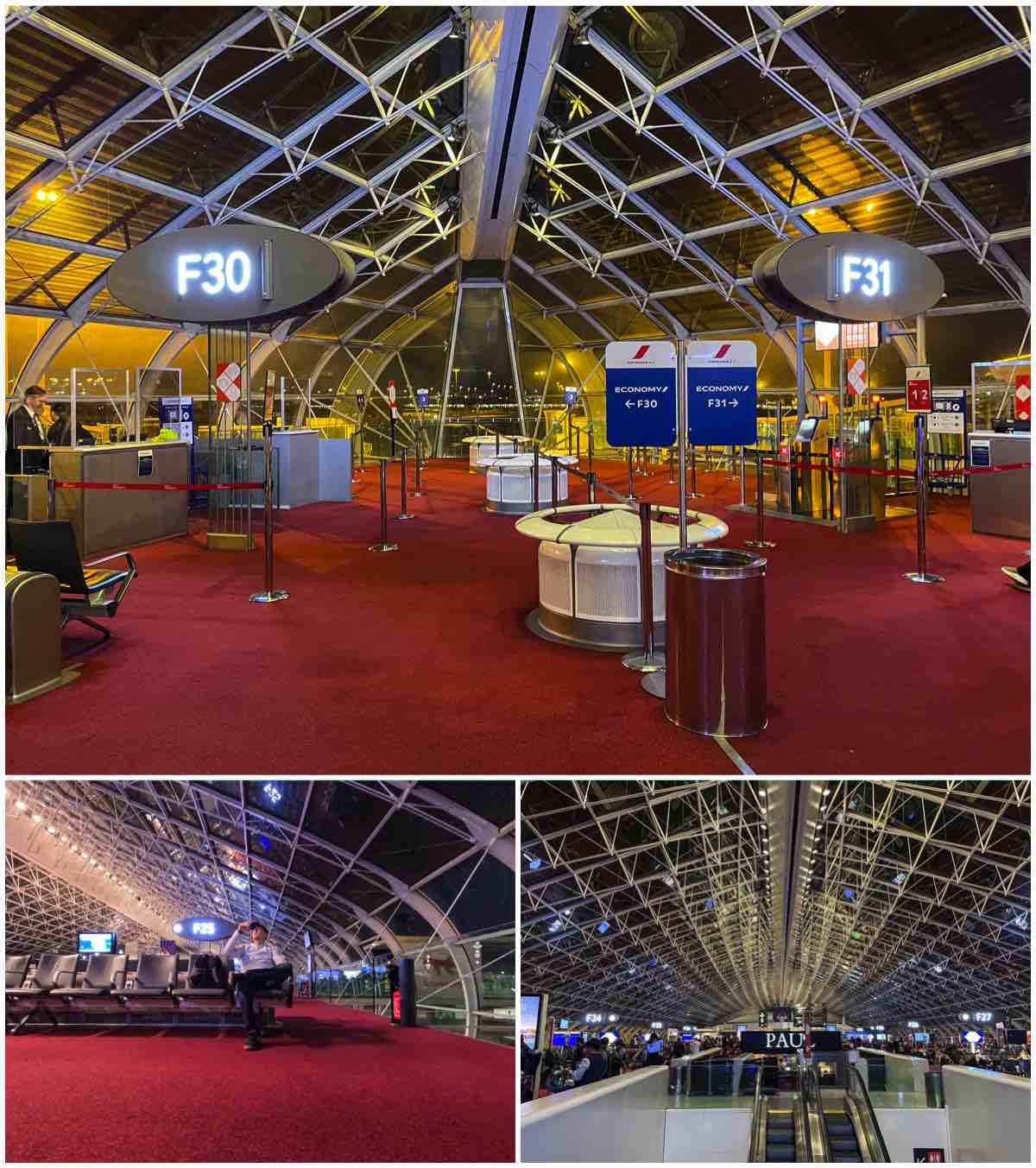 Can KLM business class passengers access the Air France Lounge at CDG?
Yes! The Air France Salon Lounge located in Terminal 2F is spectacular. It's a multilevel lounge with lots of great food and drink, and it's definitely worth checking out if you're flying KLM business class out of Charles de Gaulle.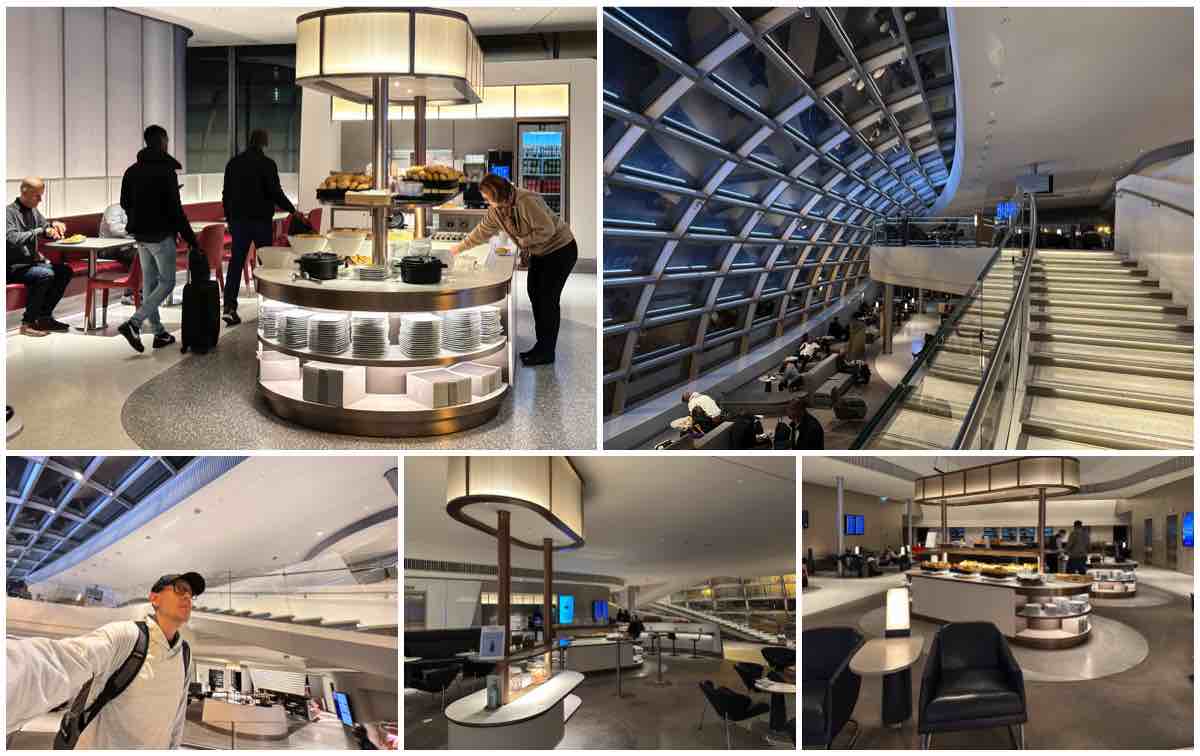 The boarding process for flight number 1224 to Amsterdam
I was a bit worried that our flight would be delayed slightly due to the late arrival of the aircraft, but they managed to pull it off right on time. The gate used for our flight to Amsterdam F28 was fully automated – meaning that everyone had to scan their own boarding pass to be let through onto the plane.
Not unexpectedly, my boarding pass was rejected. It was no big deal though – the friendly KLM agent standing nearby was ready to assist before I could even whimper out a helpless-sounding "****!"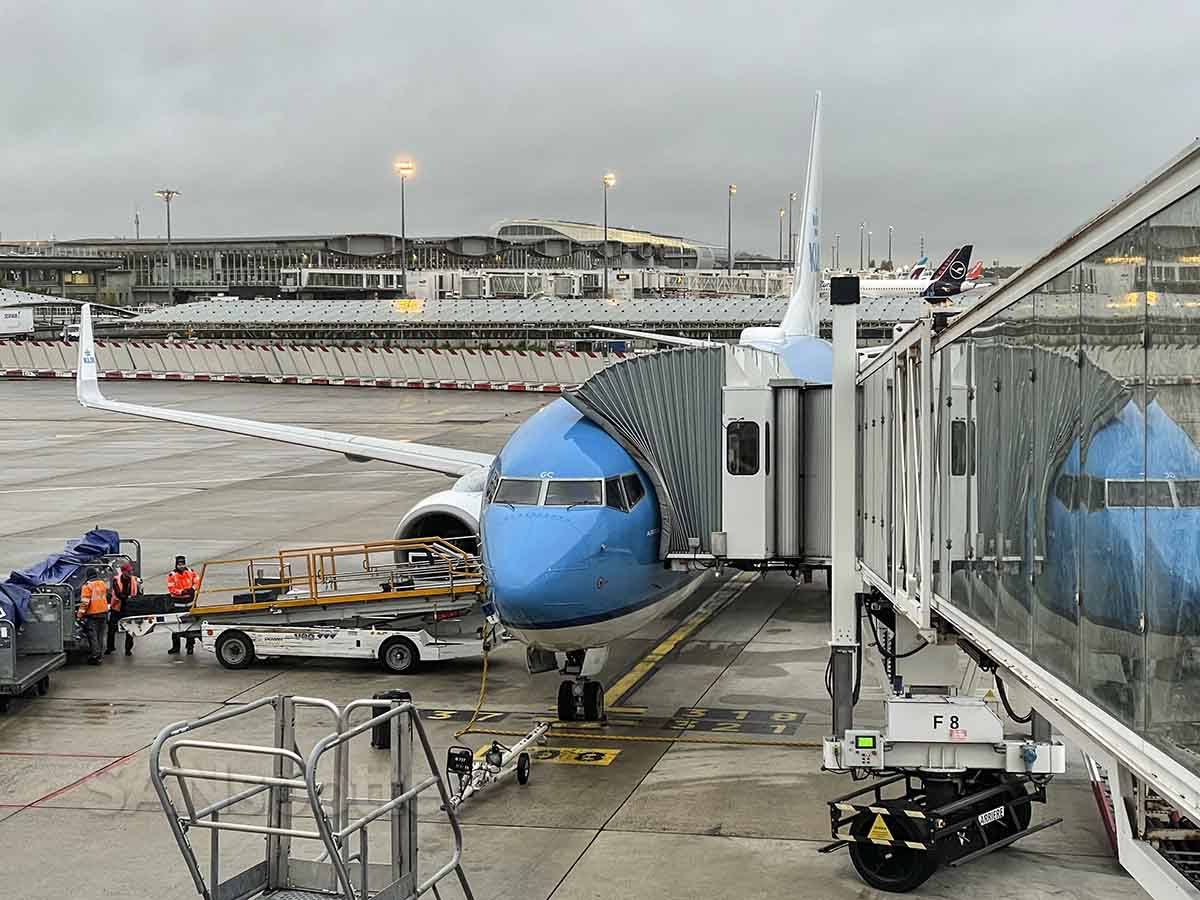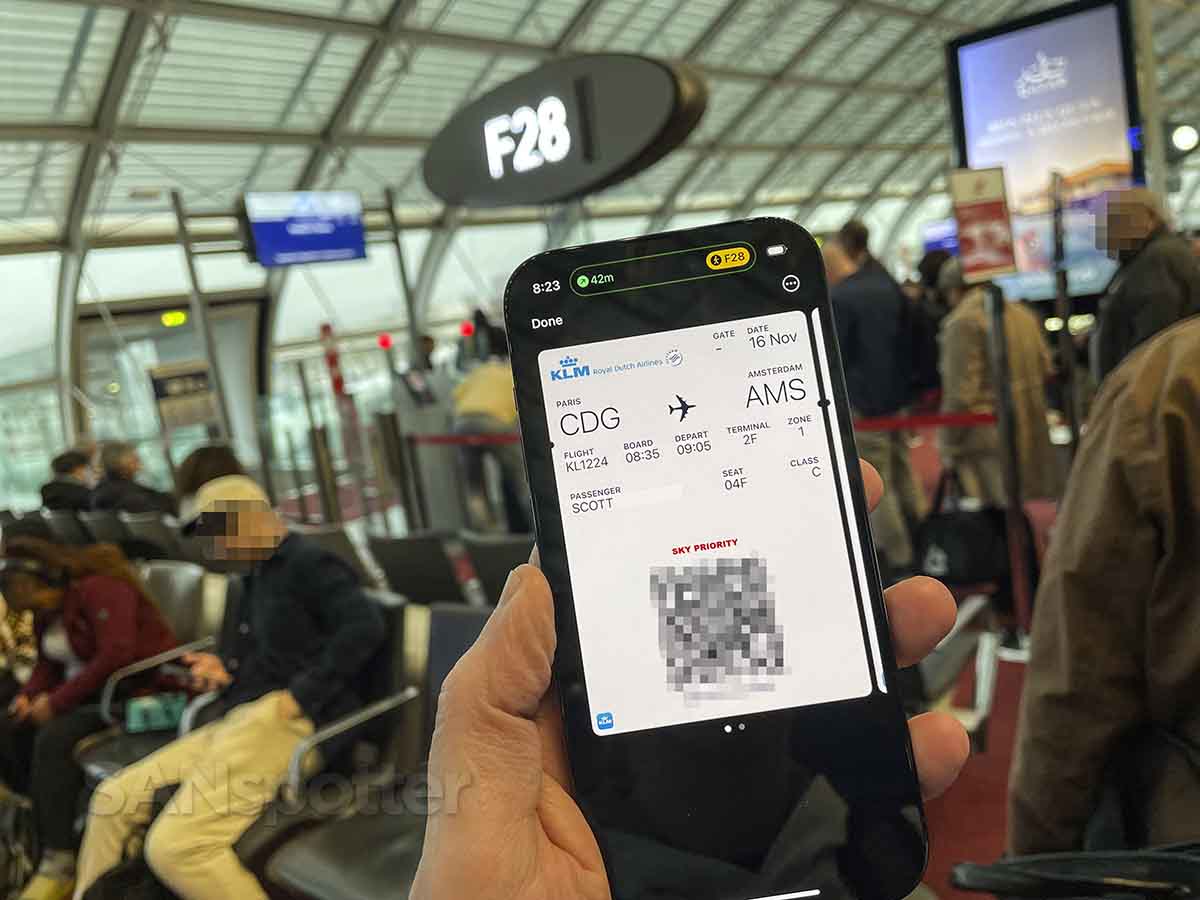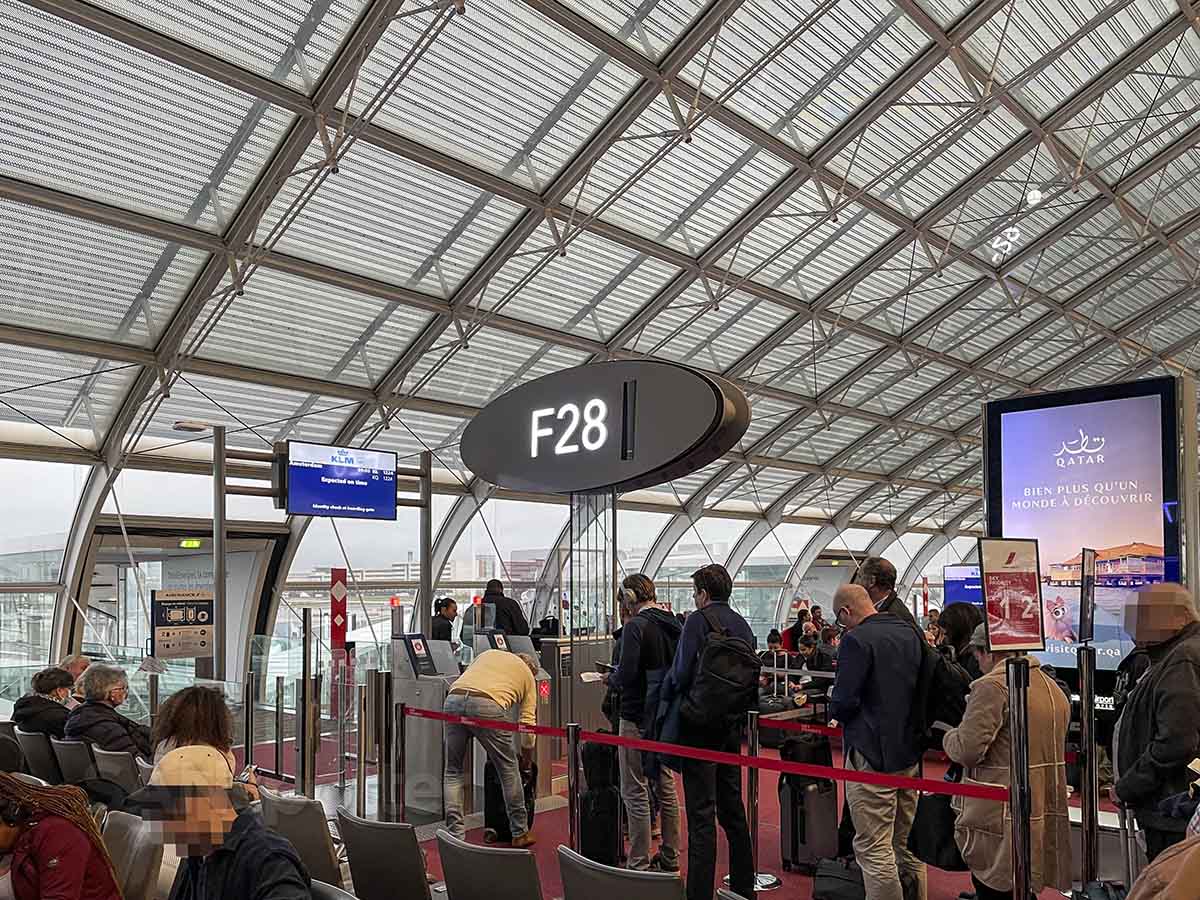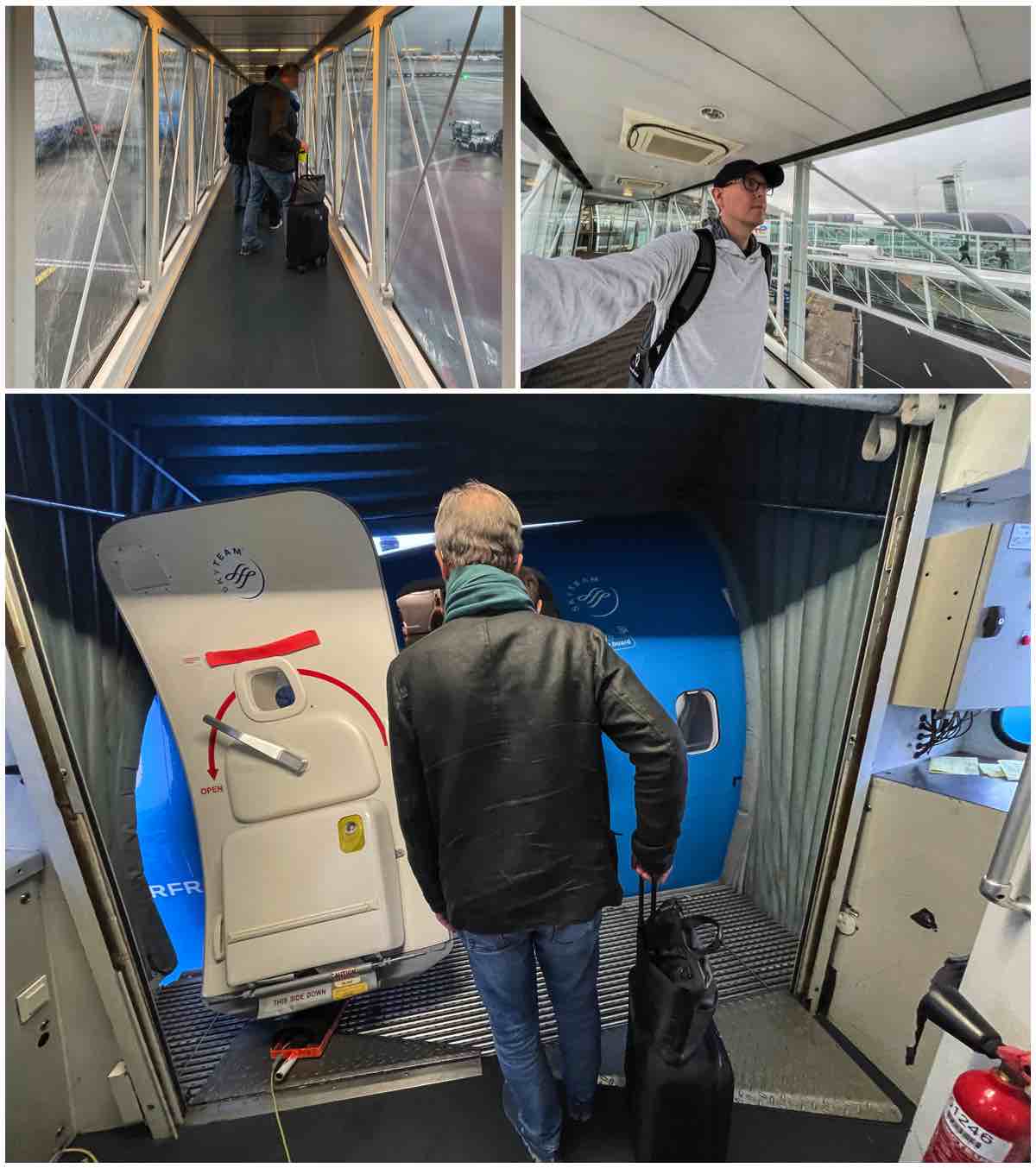 My first impressions of the KLM 737-800 business class seats
Intra-European business class is nice. No, the seats aren't all that great (it's essentially economy class with more leg room), but they are nice enough to keep the middle seats blocked. The particular 737-800 that I was on featured the Boeing Sky Interior, which was a really nice compliment to the KLM brand colors.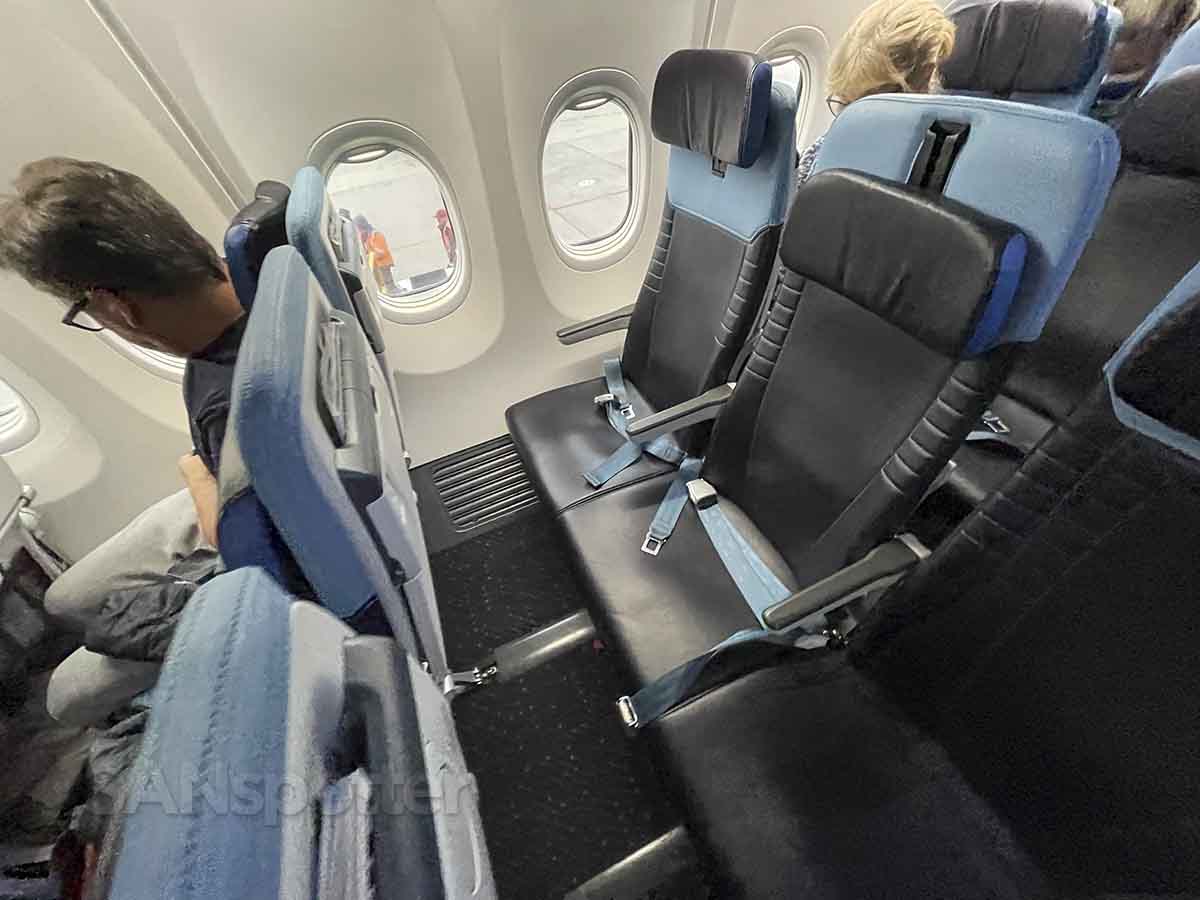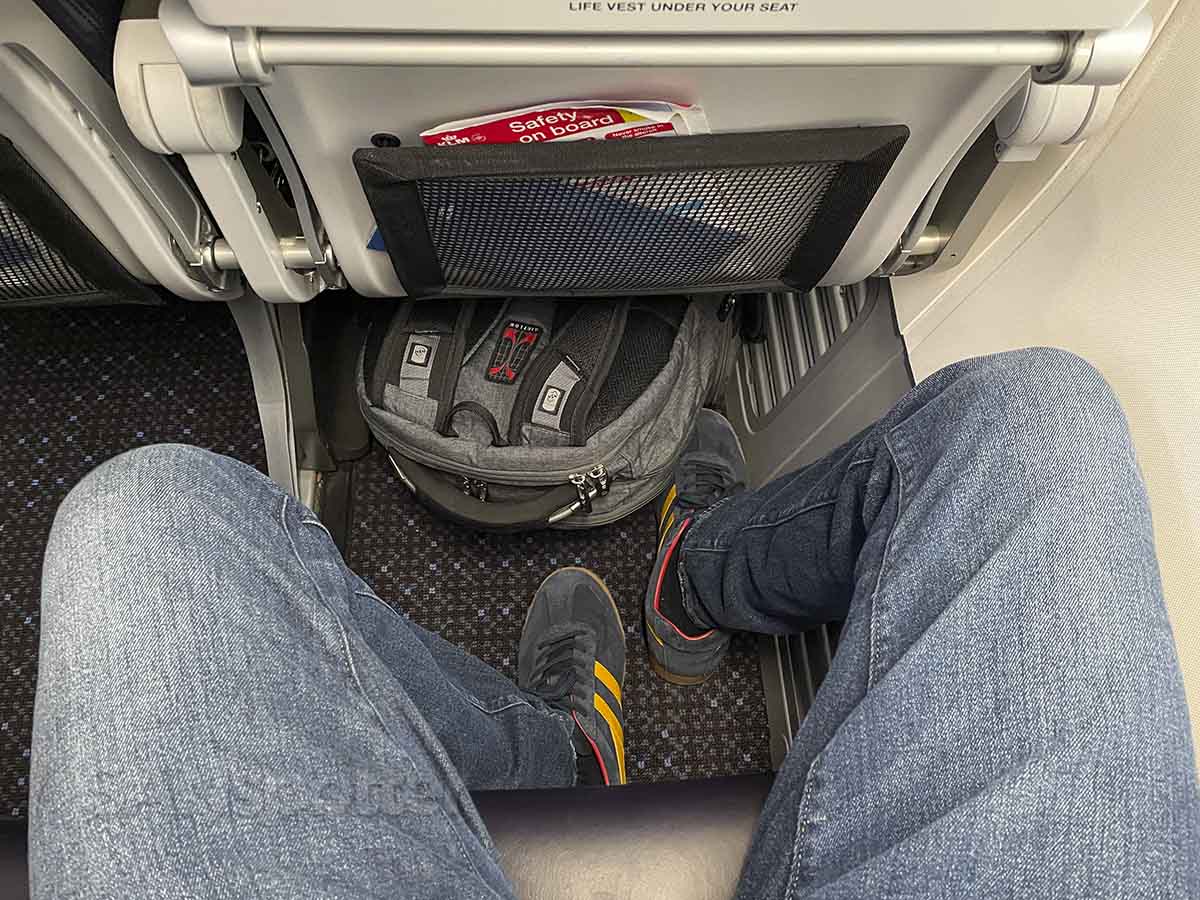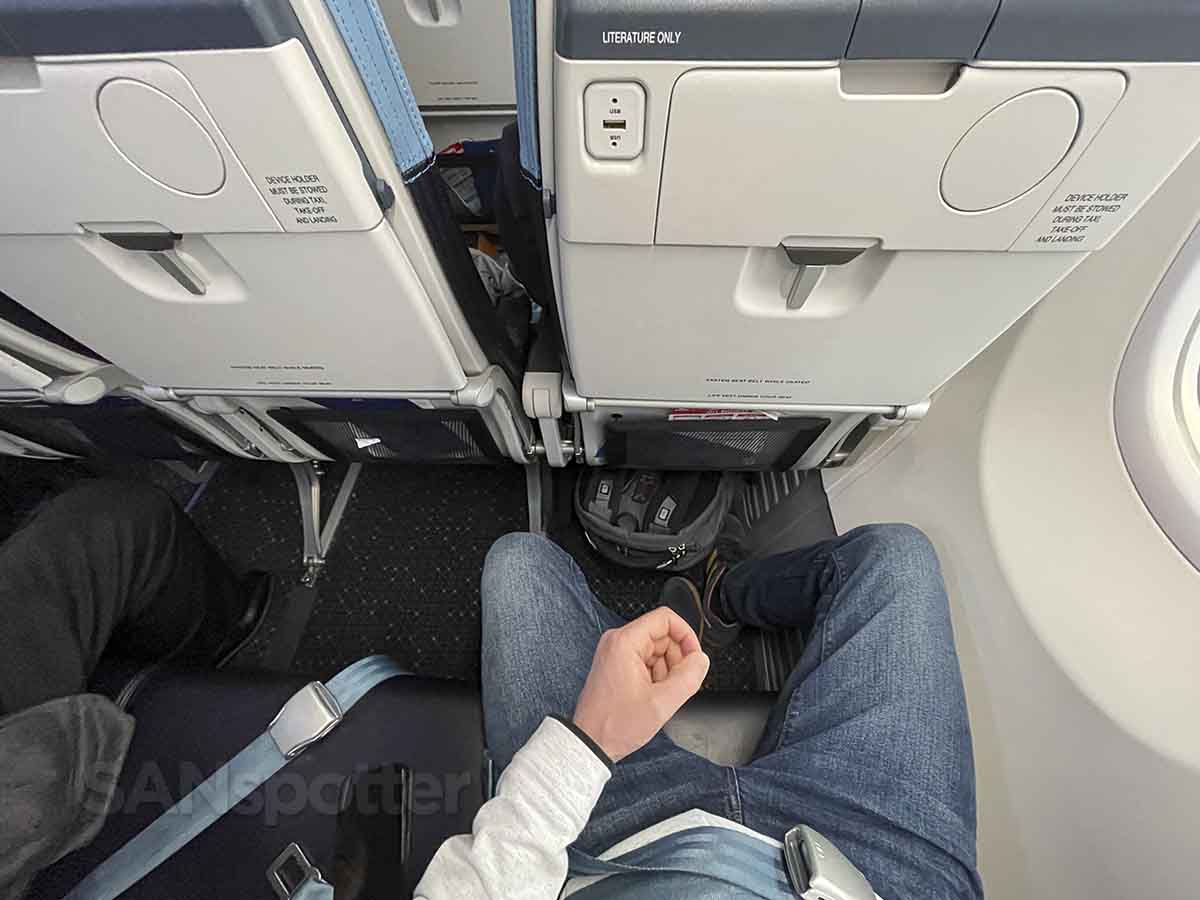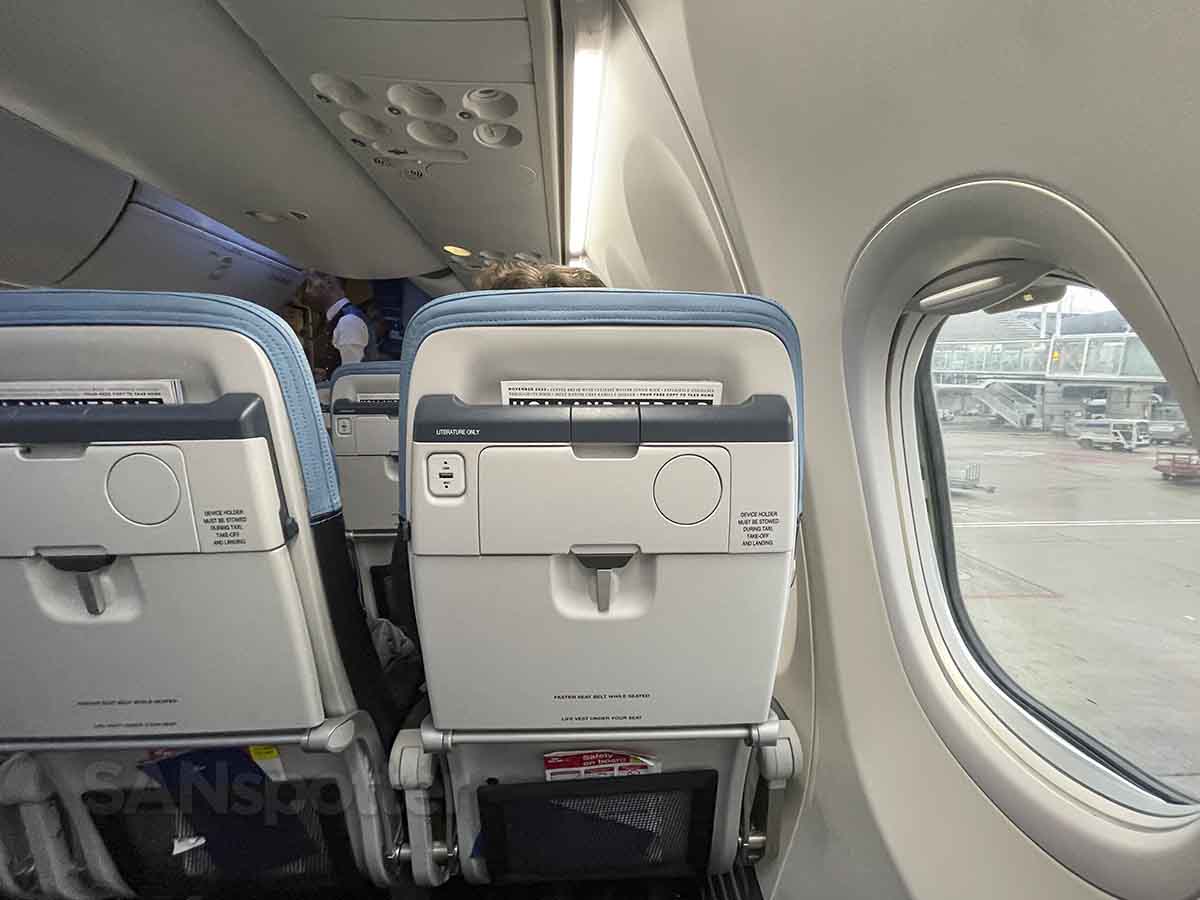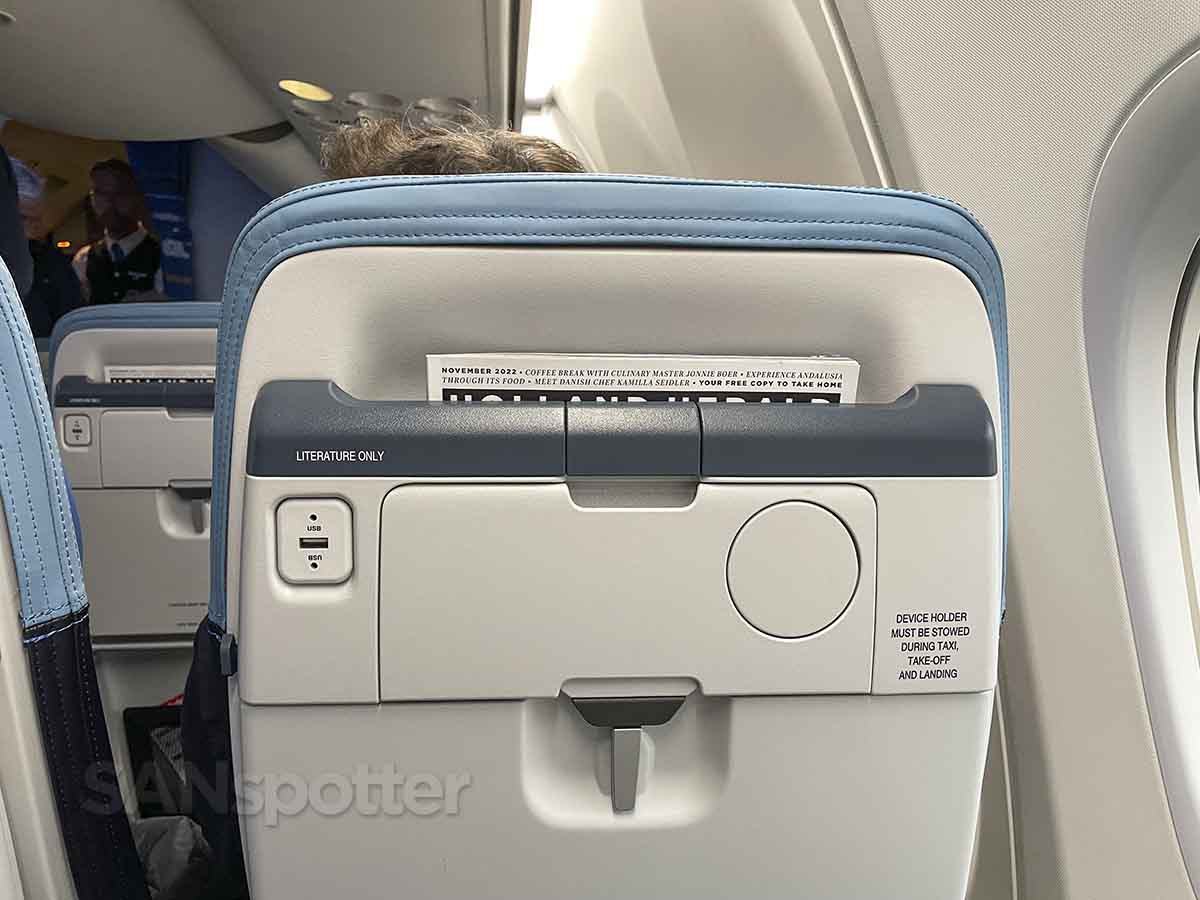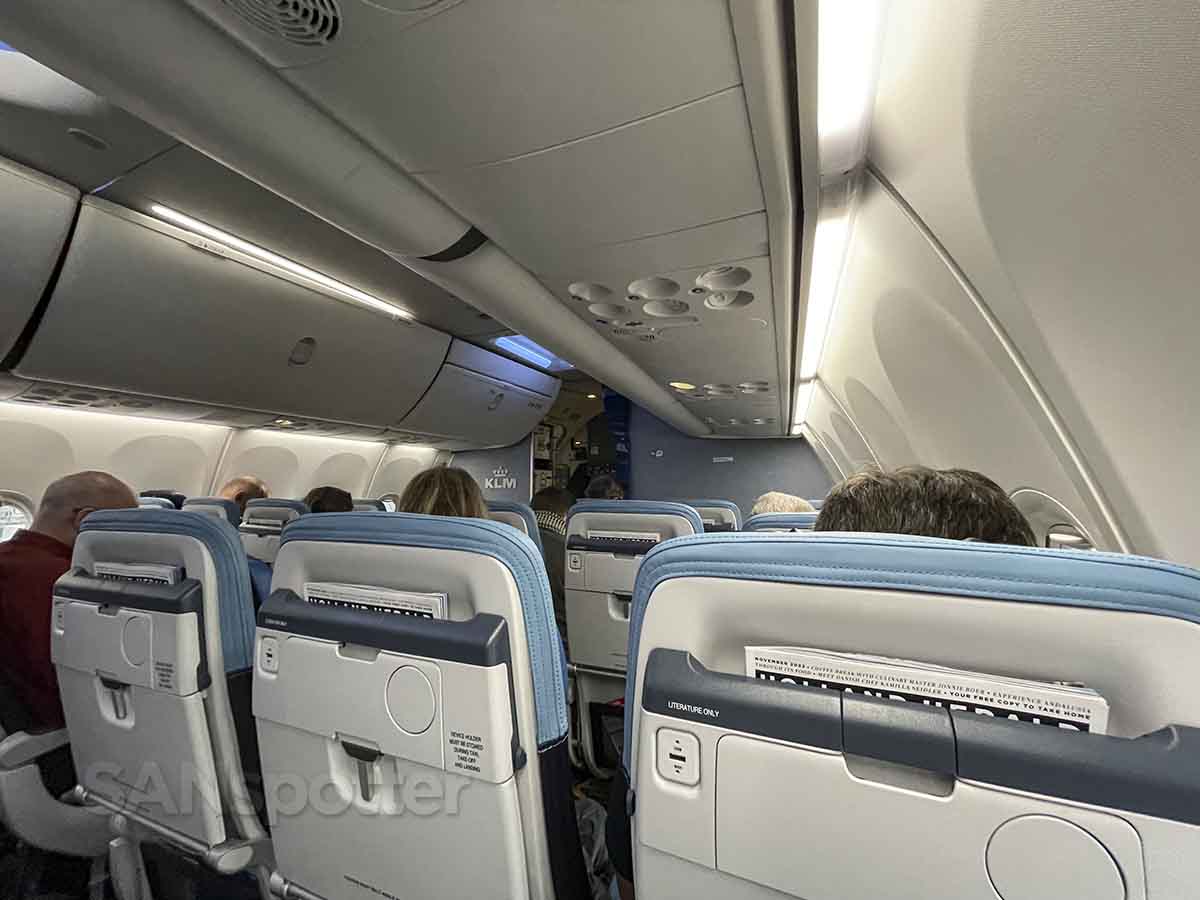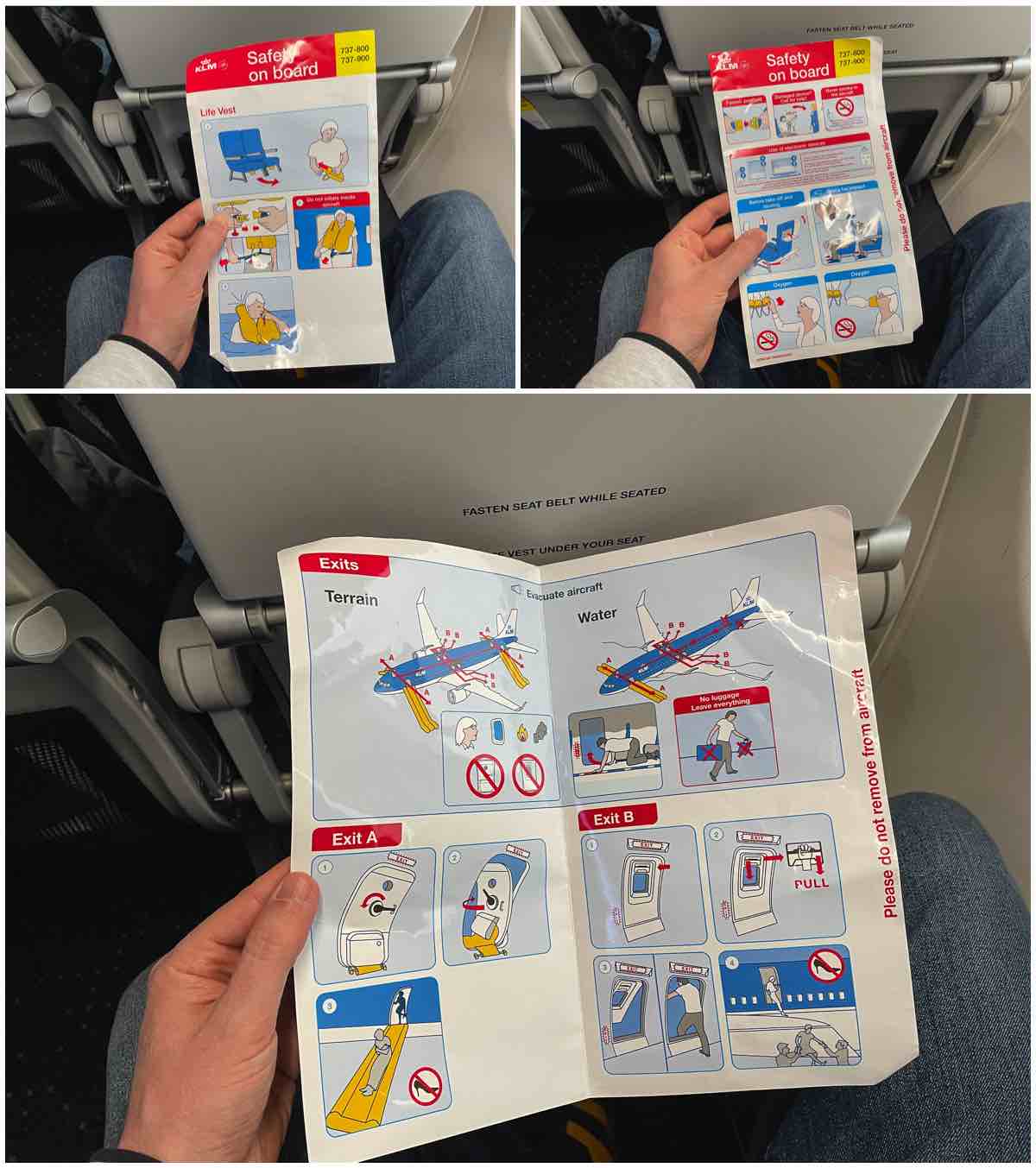 The departure out of Paris
As a hard-core AvGgeek, I always look forward to the departure process of any flight. Especially this one. It had been a while since I had flown out of the Charles de Gaulle Airport, and I was very much looking forward to recording a video of the process.
Unfortunately, the windows at my seat were filthy – both inside and out. Not only that, these sky was dull and gray, so it wasn't worth recording a video. Oh well. Maybe next time.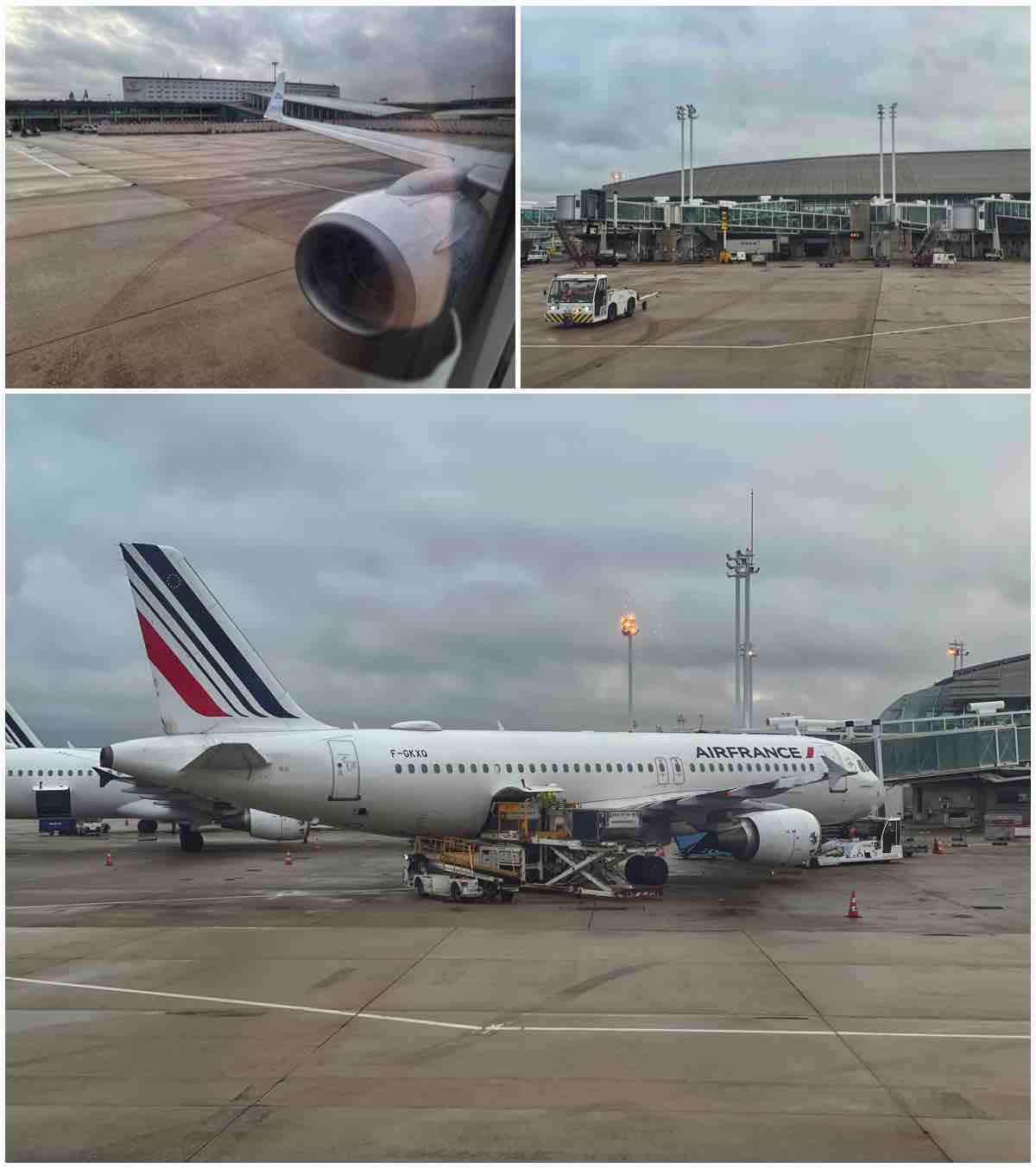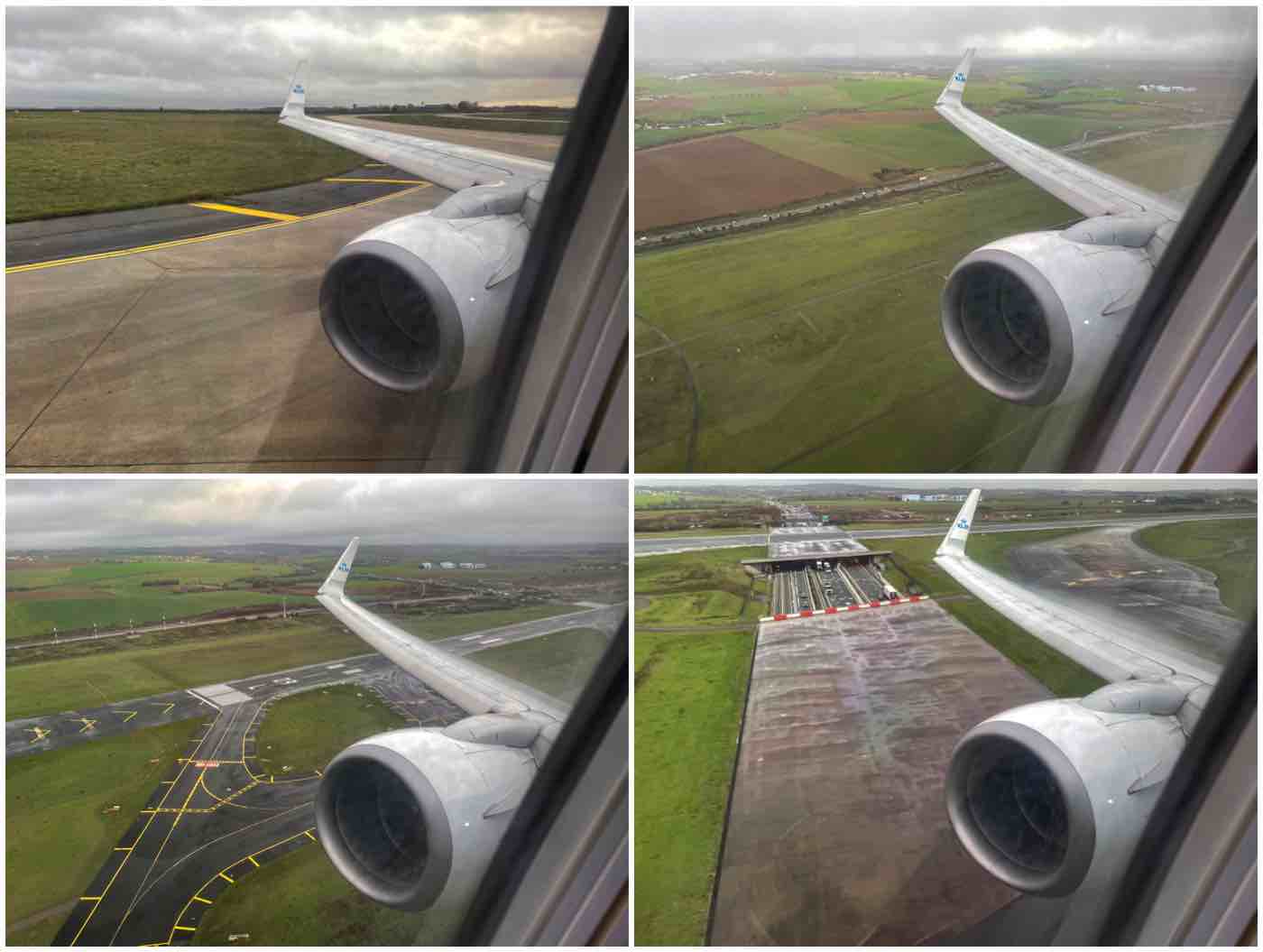 In-flight entertainment
There are no video screens in the KLM 737-800 business class seats. However, Wi-Fi fast enough for streaming is available for a cost. It would've been nice if they included it in the cost of a business class ticket, but I suppose that would have been too generous.
That said, the routes that these KLM 737-800s typically fly are very short, so not having a robust selection of in-flight entertainment options isn't all that big of a deal. You'll survive. I promise.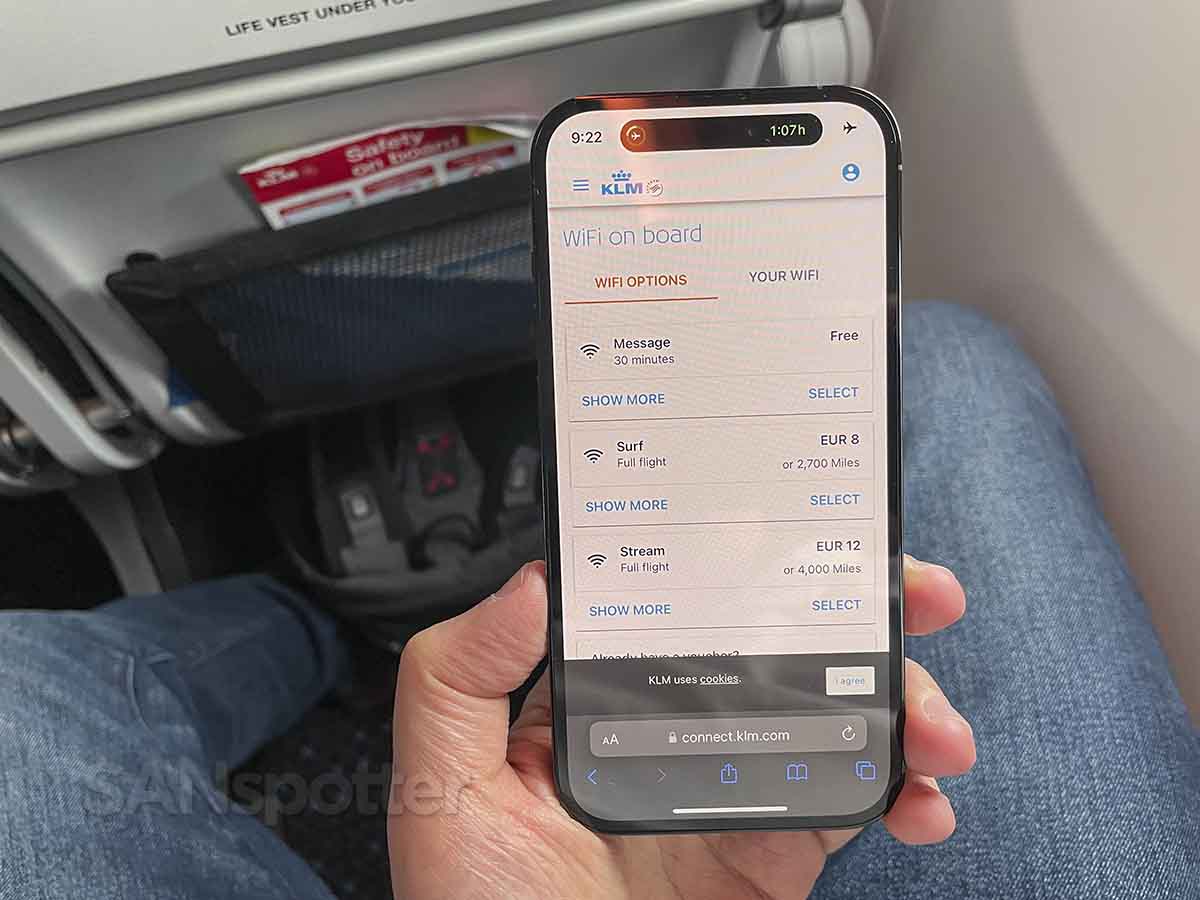 The food
Oh my God, the food! Never mind the fact that there was just 45 minutes of air time between Paris and Amsterdam. They served a complete a meal (with drinks) and it honestly blew me away.
Maybe the best way to describe it is to say that it far surpassed the meal I got in Air France A220-300 business class recently (in both presentation and taste). Who knew that anyone could beat the French when it comes to food?
It was a prepackaged box of food of course, but it was substantial – and tasty. How is it that US airlines can barely manage to offer drinks in first class on flights of similar length?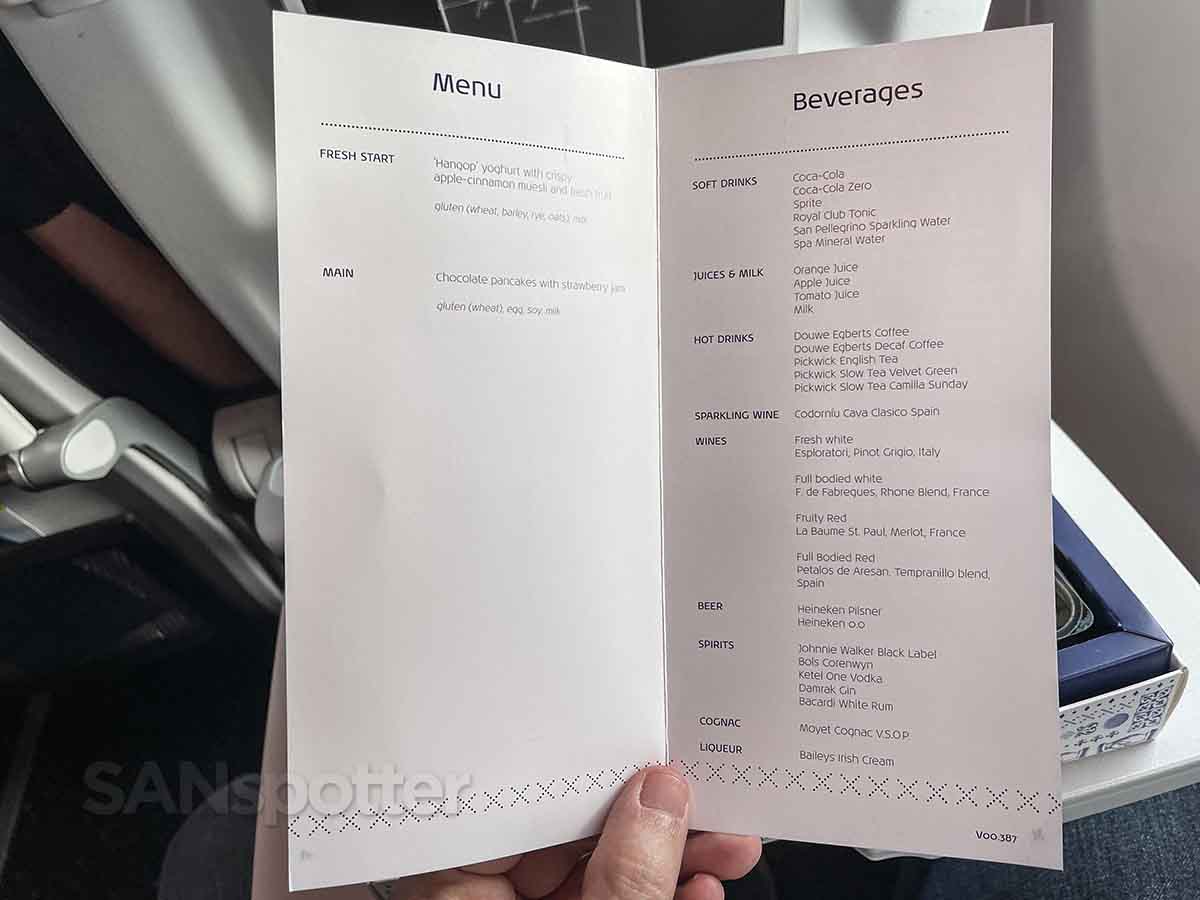 Seat comfort
There's not really much to say about the comfort of the business class seats on the KLM 737-800. As I mentioned before, they are exactly the same seats you'll find in economy class. They are narrow, extremely firm, and the armrests are puny. However, leg room is quite generous – so at least you'll be able to cross your legs (probably).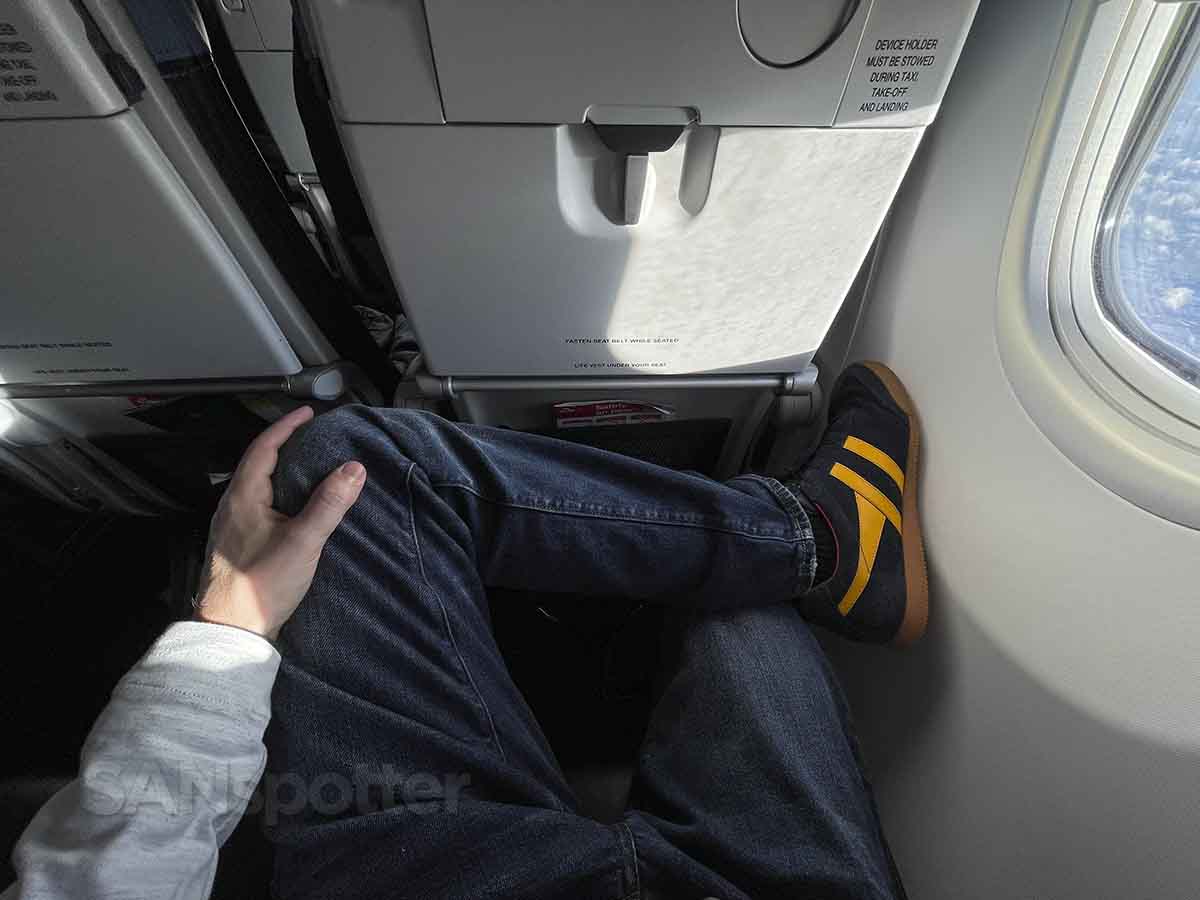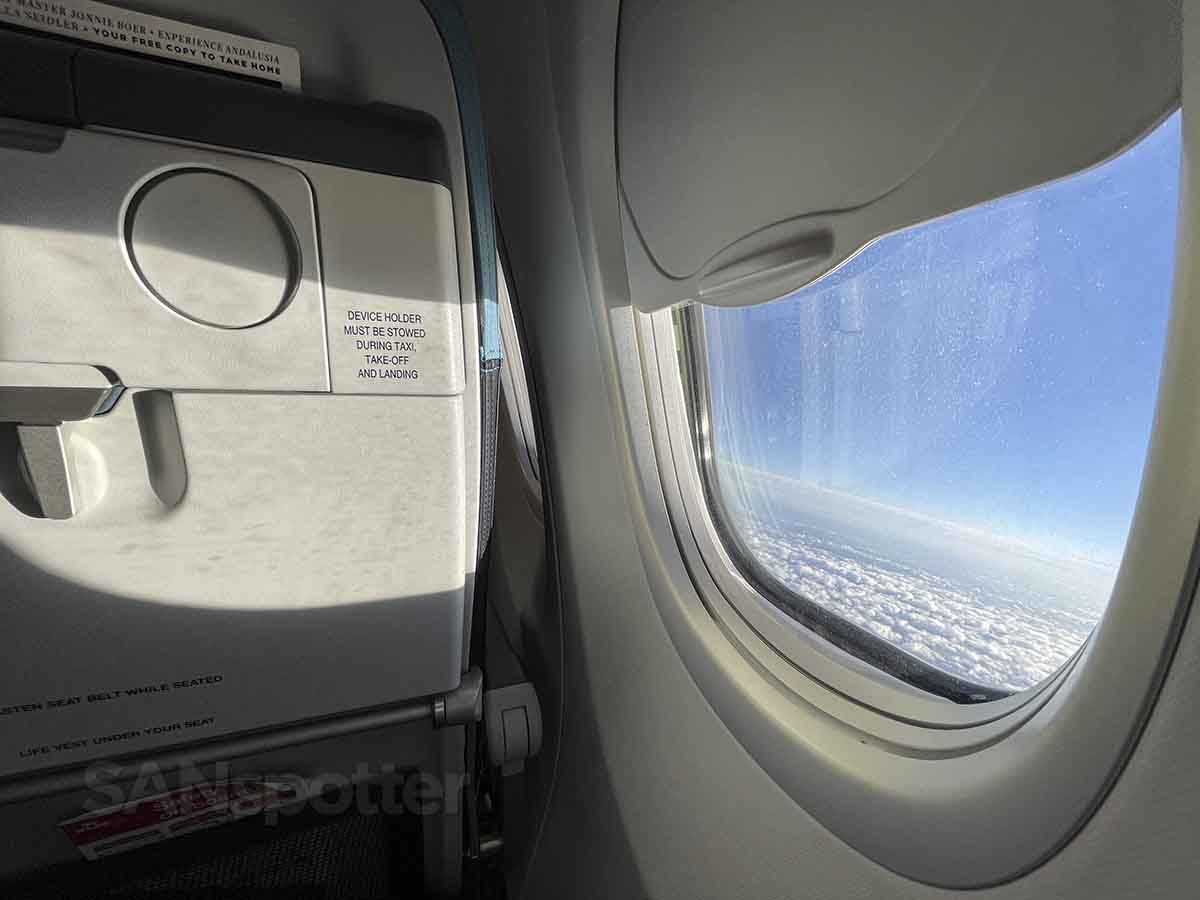 The arrival into Amsterdam
Despite what the pilot said about the weather being just as gloomy as it was in Paris for our arrival into Amsterdam, we were greeted by blue skies and sunshine. It's just too bad that my window was all gunked up, as it would've been nice to record a video of the landing. I like to document my experiences, OK?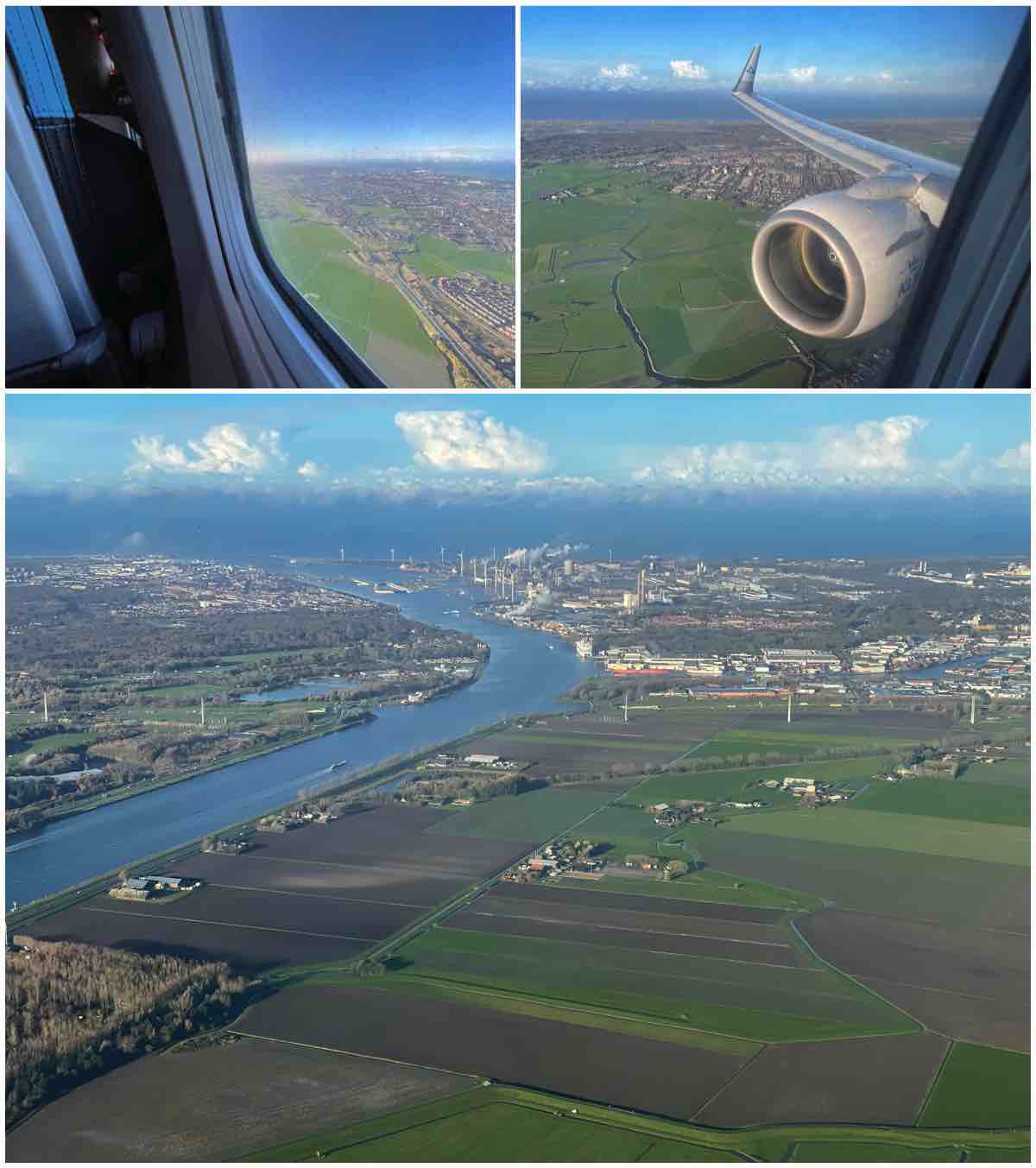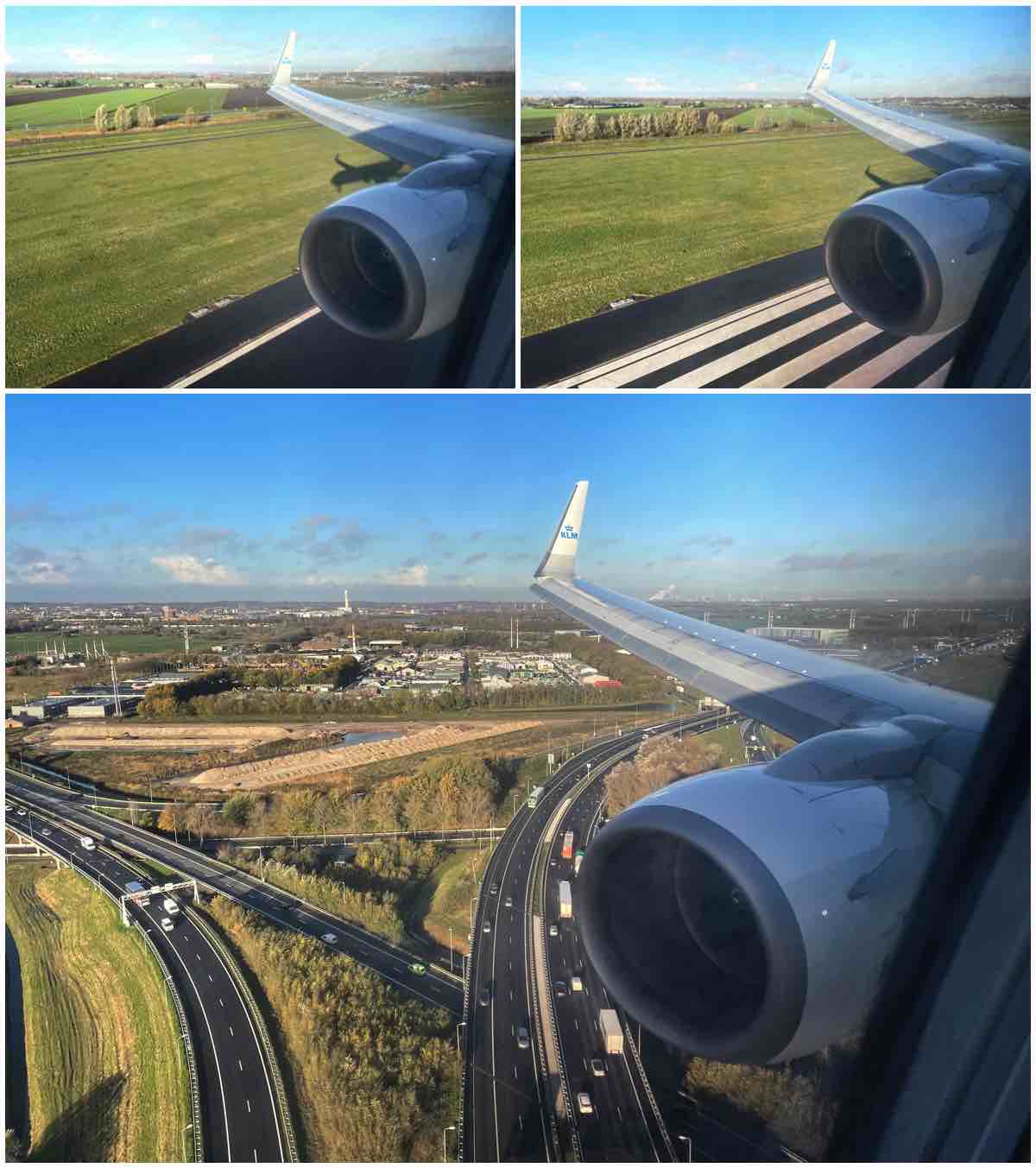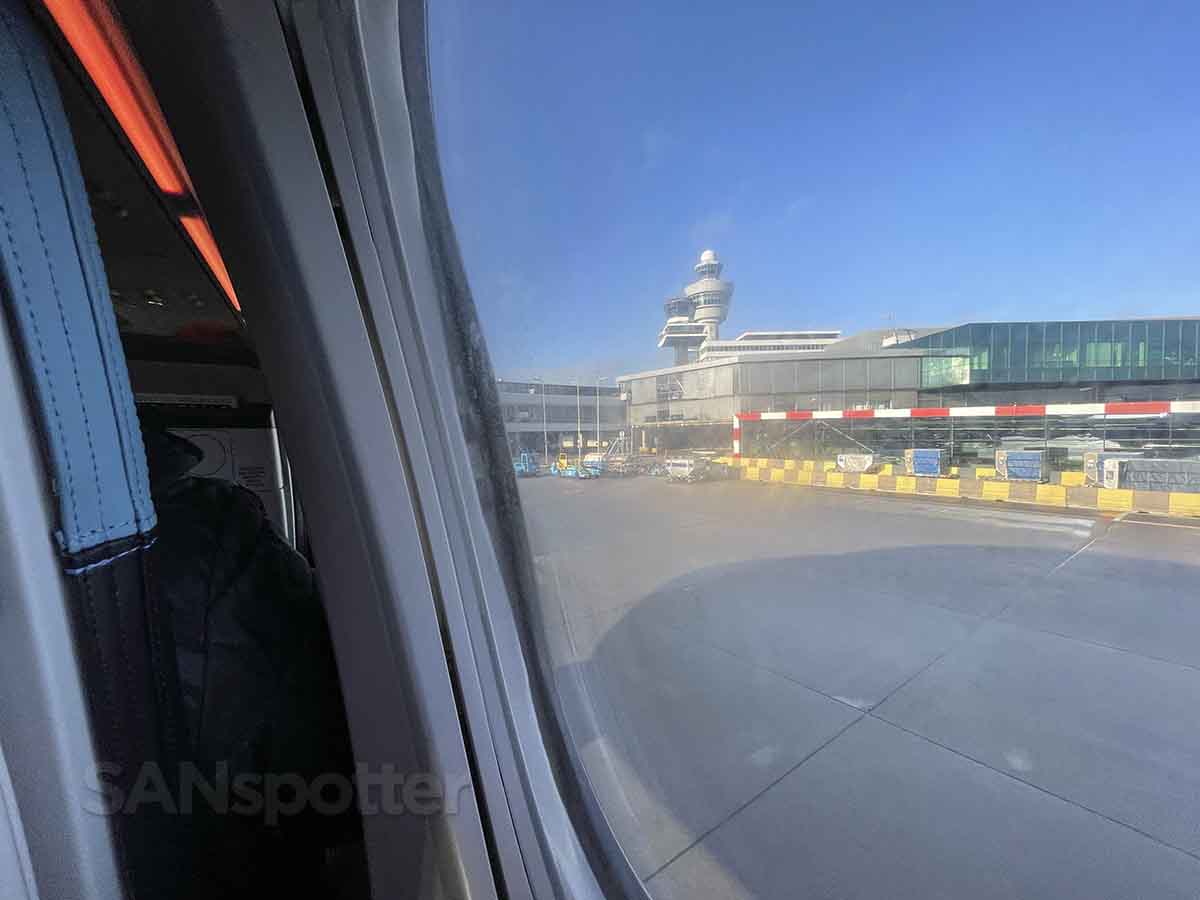 Pros and cons of KLM 737-800 business class
Look. KLM isn't going to win any awards for their regional business class product. However, if you compare it to first class on any US airline, it's pretty darn nice. There's a lot more to like about it than to dislike.
Pros
The leg room is fantastic. I have no doubt that people over 6′ tall will be able to cross their legs comfortably.
The amount of food they serve on such short flights is incredible. And it's rather tasty as well.
The personal device holders built into the seat back headrests are a nice conciliation for not having any onboard streaming video entertainment.
The blocked middle seats help to make it a more spacious and comfortable experience.
Cons
Sorry, but it's the exact same seat that you'll get in economy class. It's not fancy!
Seat firmness might be a problem on longer flights. There is very little padding.
There are many business class seats on the KLM 737-800 (20 in total). It feels like a very substantial section of the overall interior of the aircraft, and therefore, it's not a very intimate experience.