It takes a lot to get me talking about airport lounges these days, but the Amex Centurion Lounge at LAX surprised me in two ways:
First, it's in an odd location that you're not likely to stumble upon accidentally. You need to be actively looking for it to find the main entrance.
Second, the eggs and sausage they serve are the best I've ever had (anywhere in the world). Sorry Grandma!
My full review of the American Express Centurion Lounge at LAX
Full disclaimer: the only reason why I visited the LAX Centurion Lounge on this particular day was because I was hungry. I wasn't looking to be spoiled rotten. I was simply feeling cheap and I wanted a free plate of food.
The location
Finding the LAX Amex Centurion Lounge is going to take some patience. The entrance is located on level 4 the Tom Bradley International Terminal (Terminal B). As a reminder, level 4 is the main level – the one where all the airline gates are.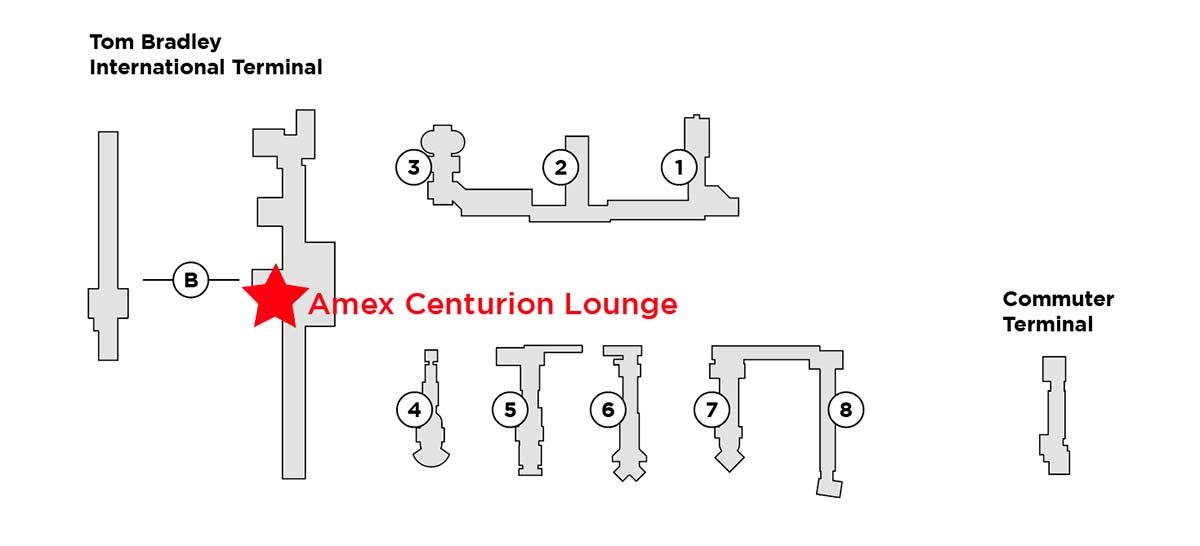 You'll see the main entrance on the left as soon as you pass through security and walk through the entryway into the Terminal B. It's easy to miss. As a matter of fact, I never knew it was there until this visit!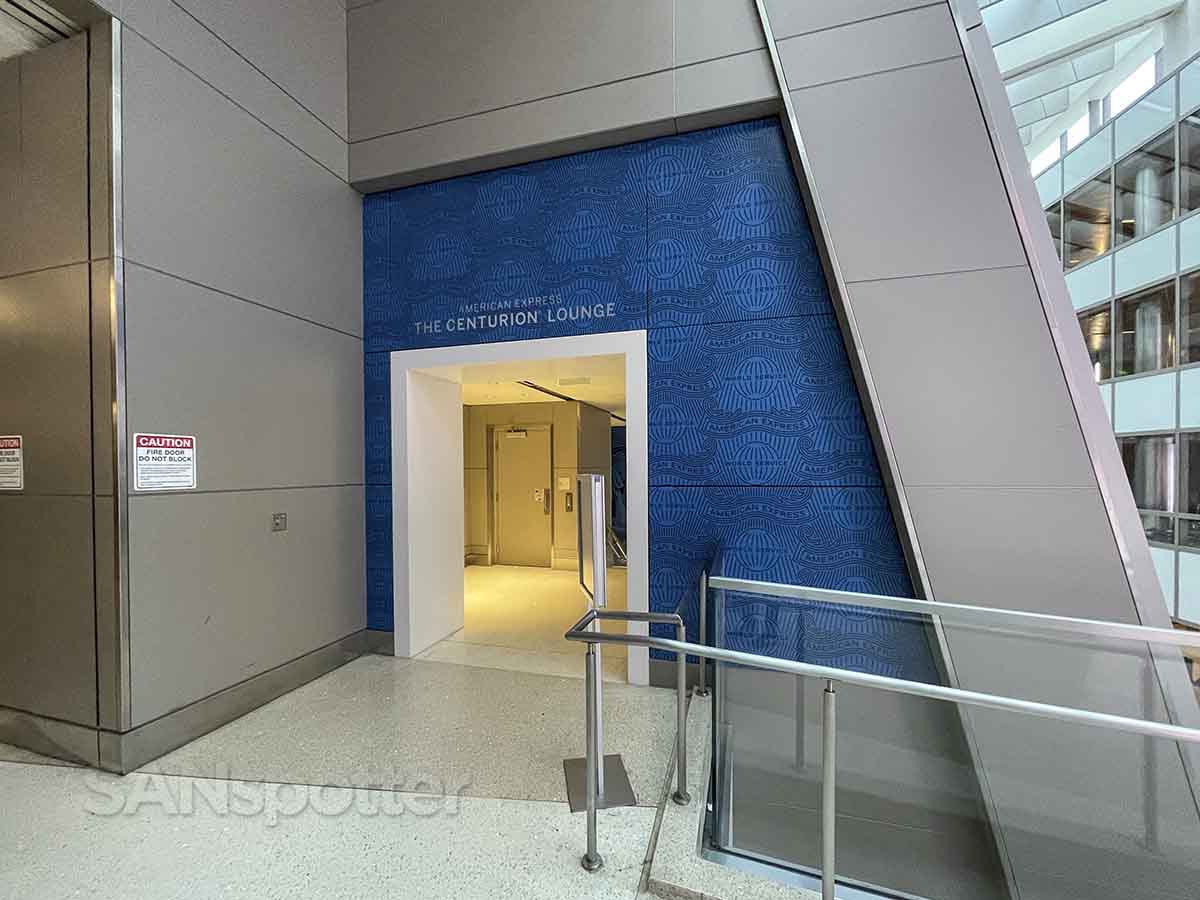 The layout
I was a little more than surprised to see that this lounge is smaller than the SFO Amex Centurion Lounge (by a pretty good margin actually). It consists of a handful of small rooms connected by long hallways. It's confusing at first, but cozy.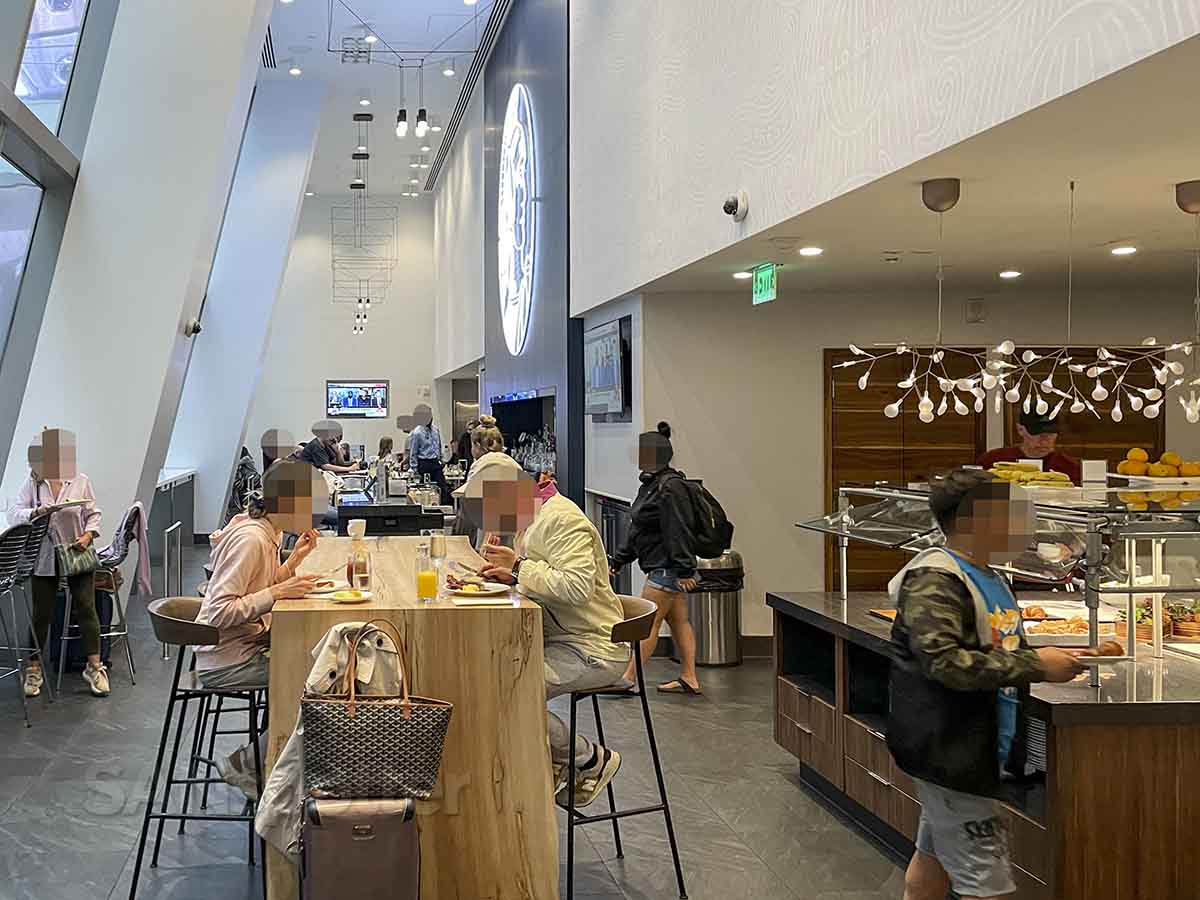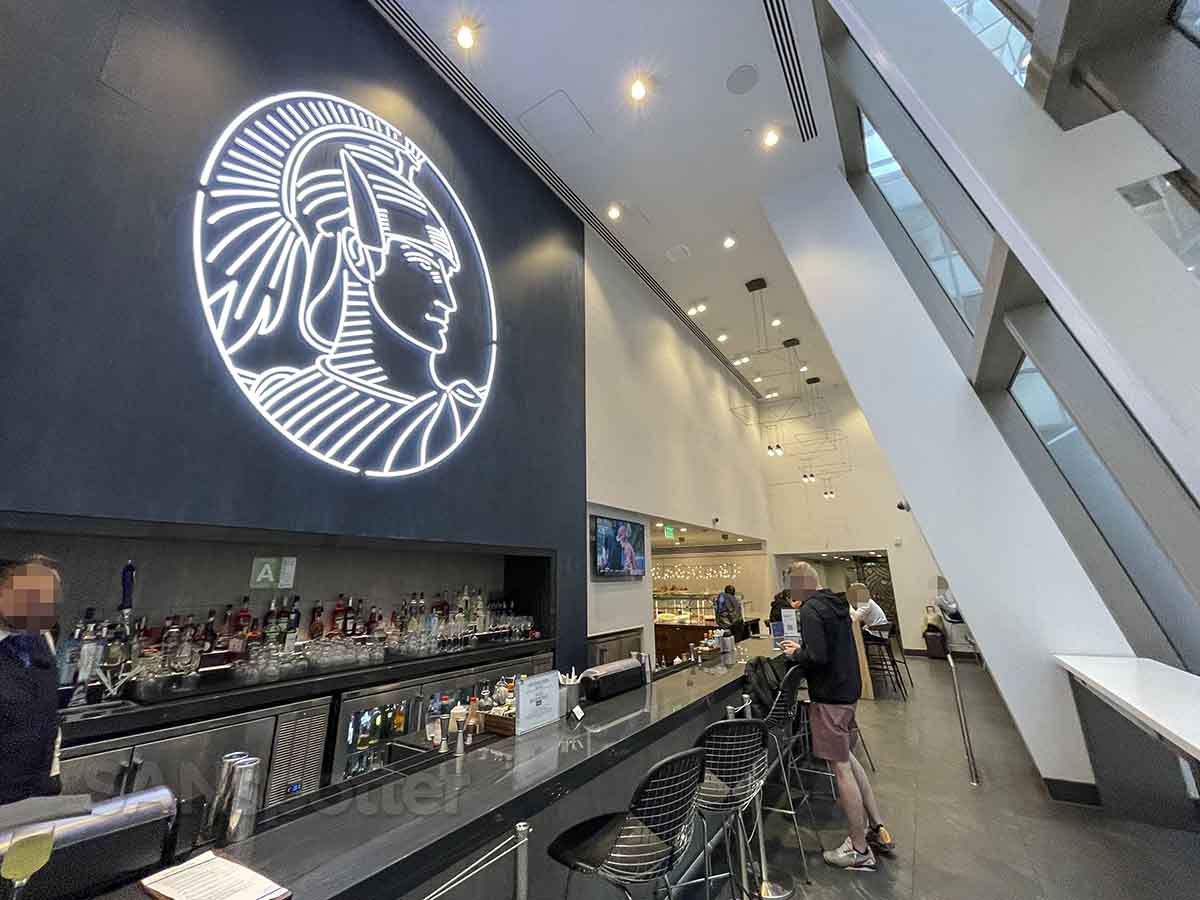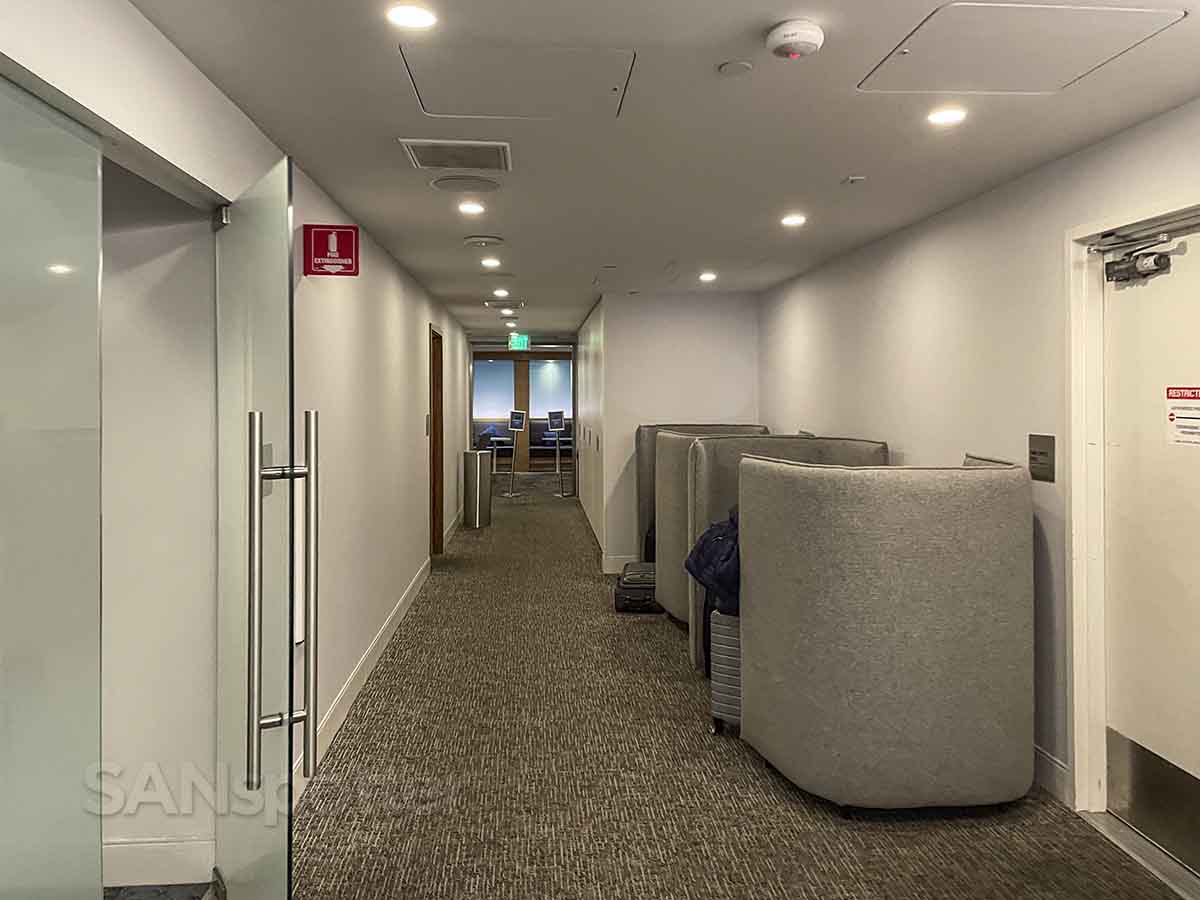 Seating (and comfort)
It's fairly obvious that the designers of this lounge have gone far out of their way to provide a variety of comfortable seating types. From communal tables to private enclaves, I can pretty much guarantee that you'll find a comfortable place to sit in this place (assuming it's not busy).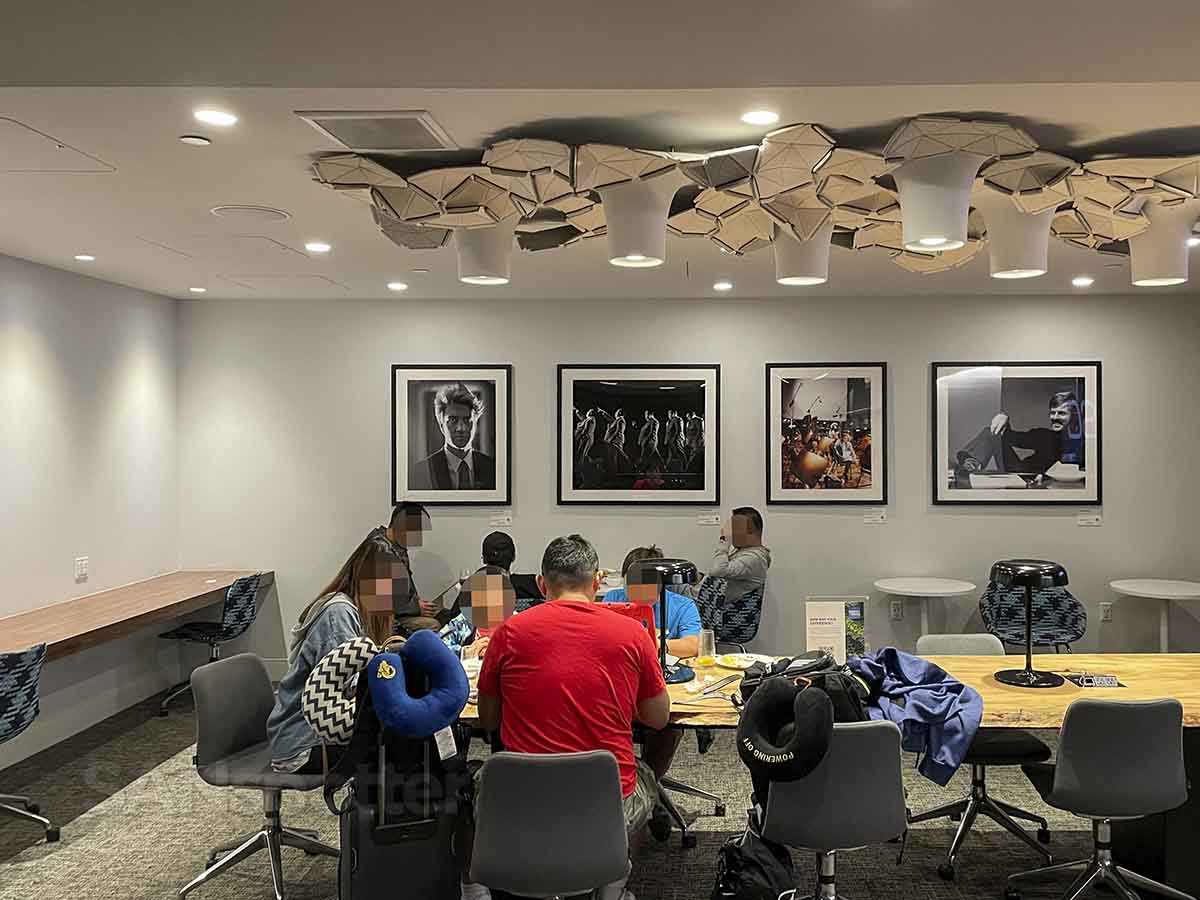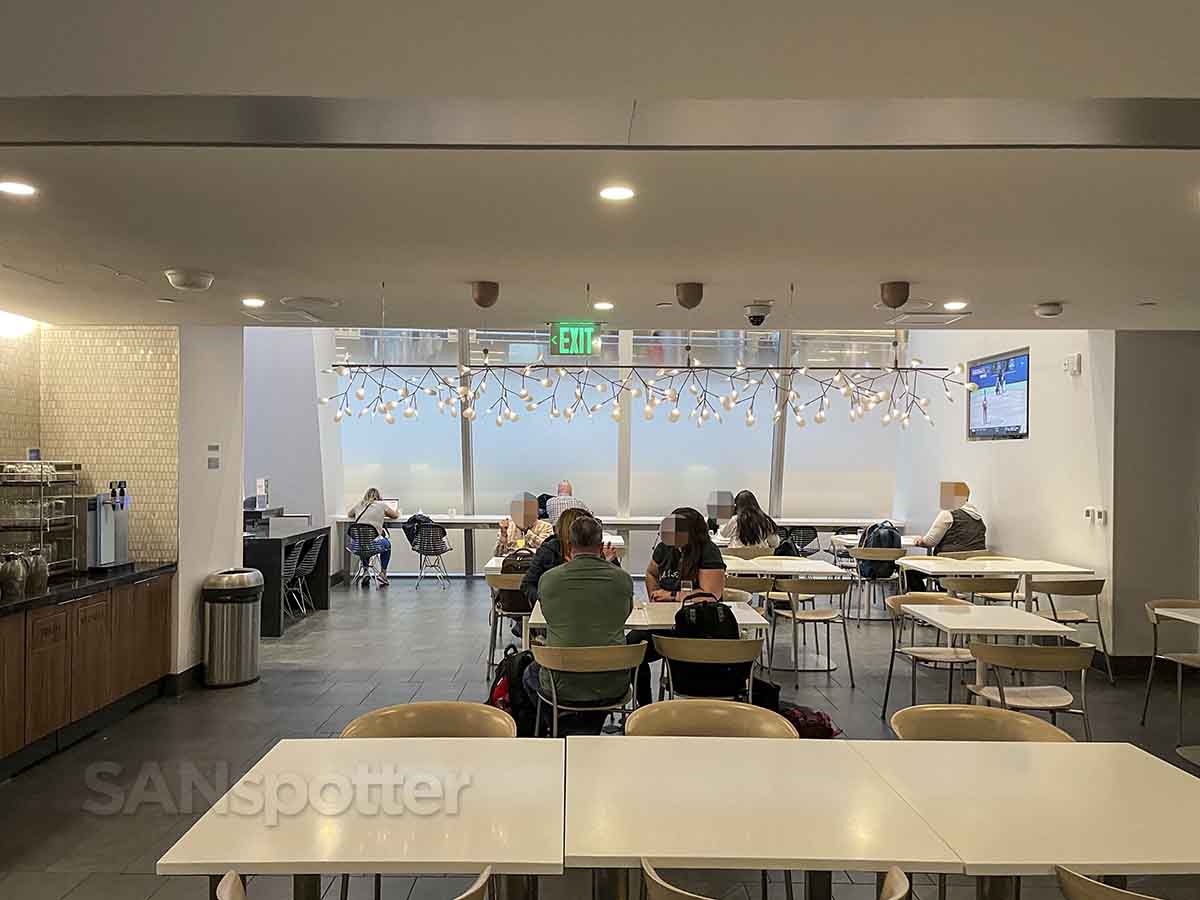 The food
The first thing you'll notice upon entering the LAX Centurion Lounge is the large self serve food buffet. They were serving breakfast during my visit, and I was really impressed with the wide variety of options. There was a lot of it, and all of it looked delicious!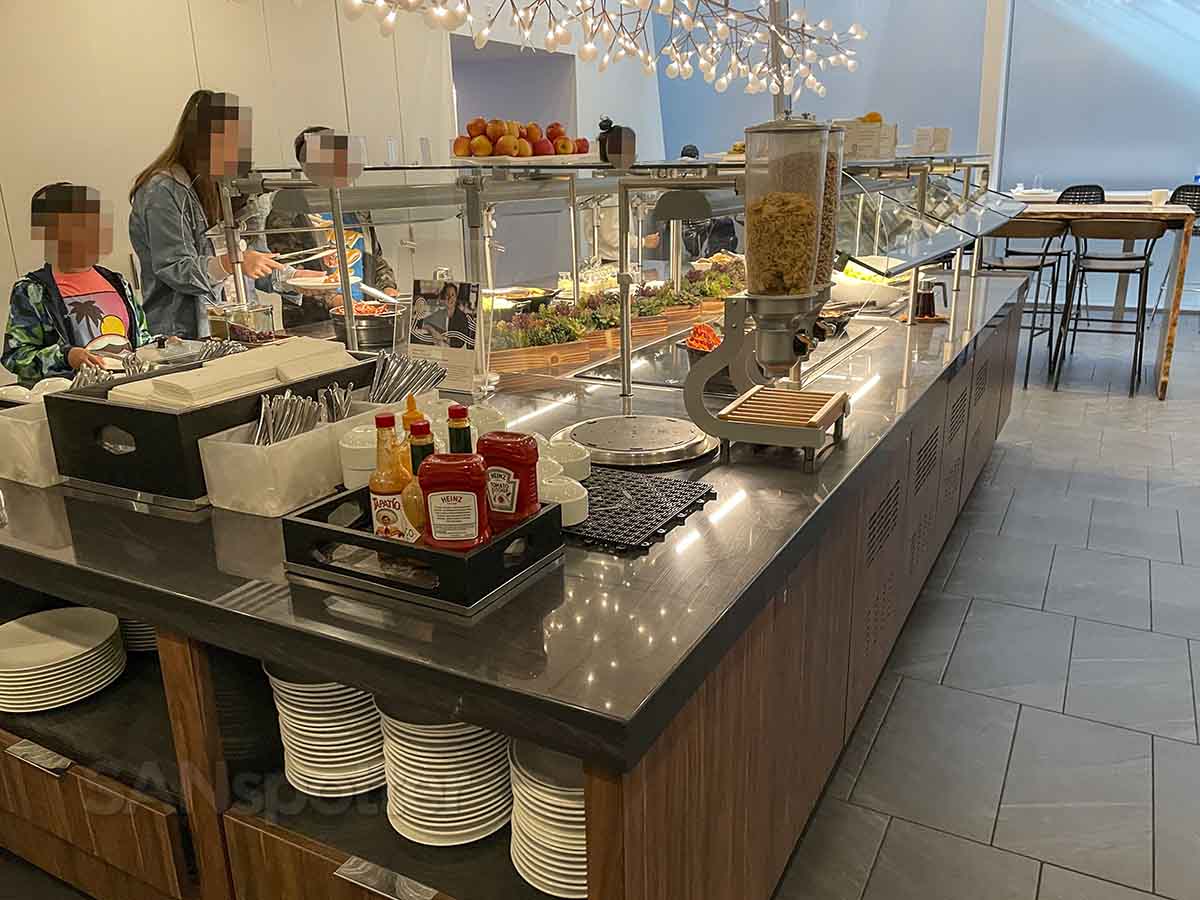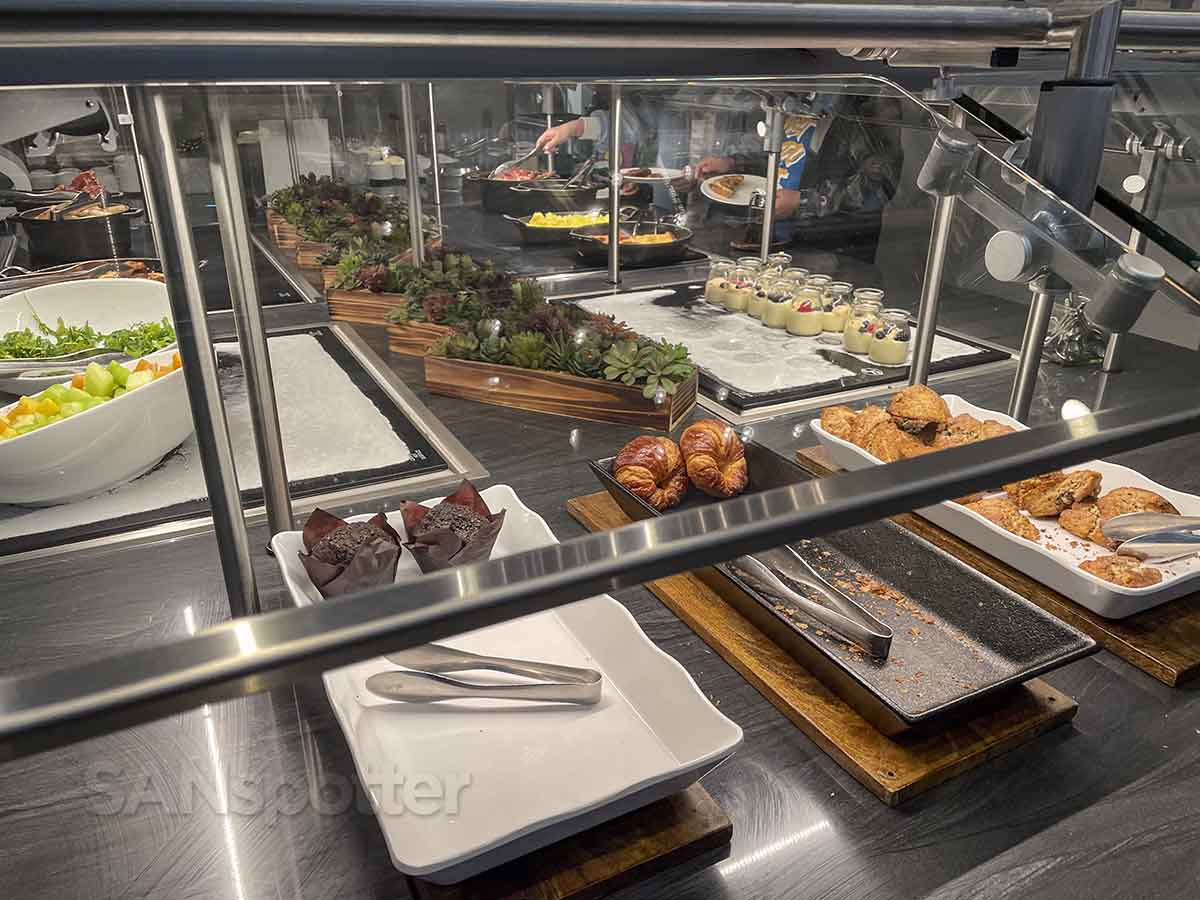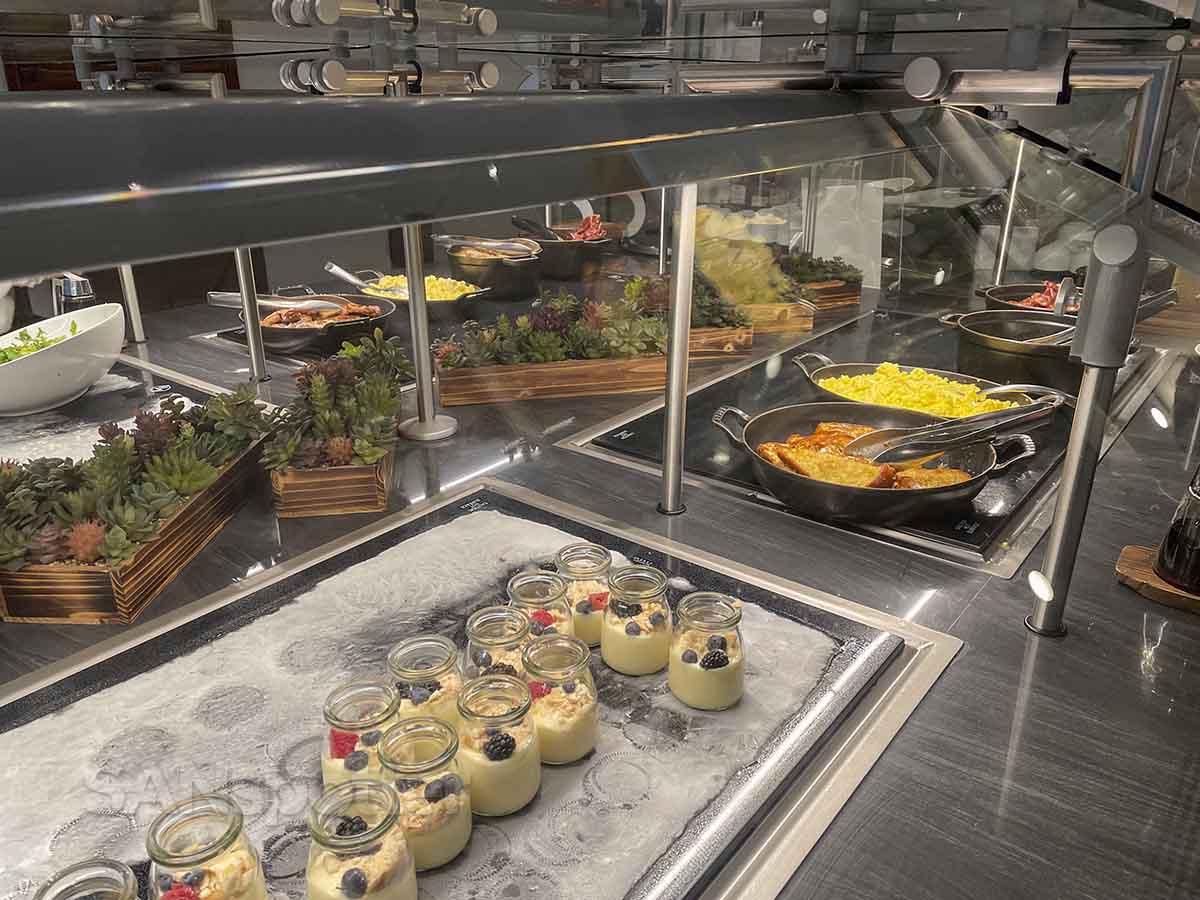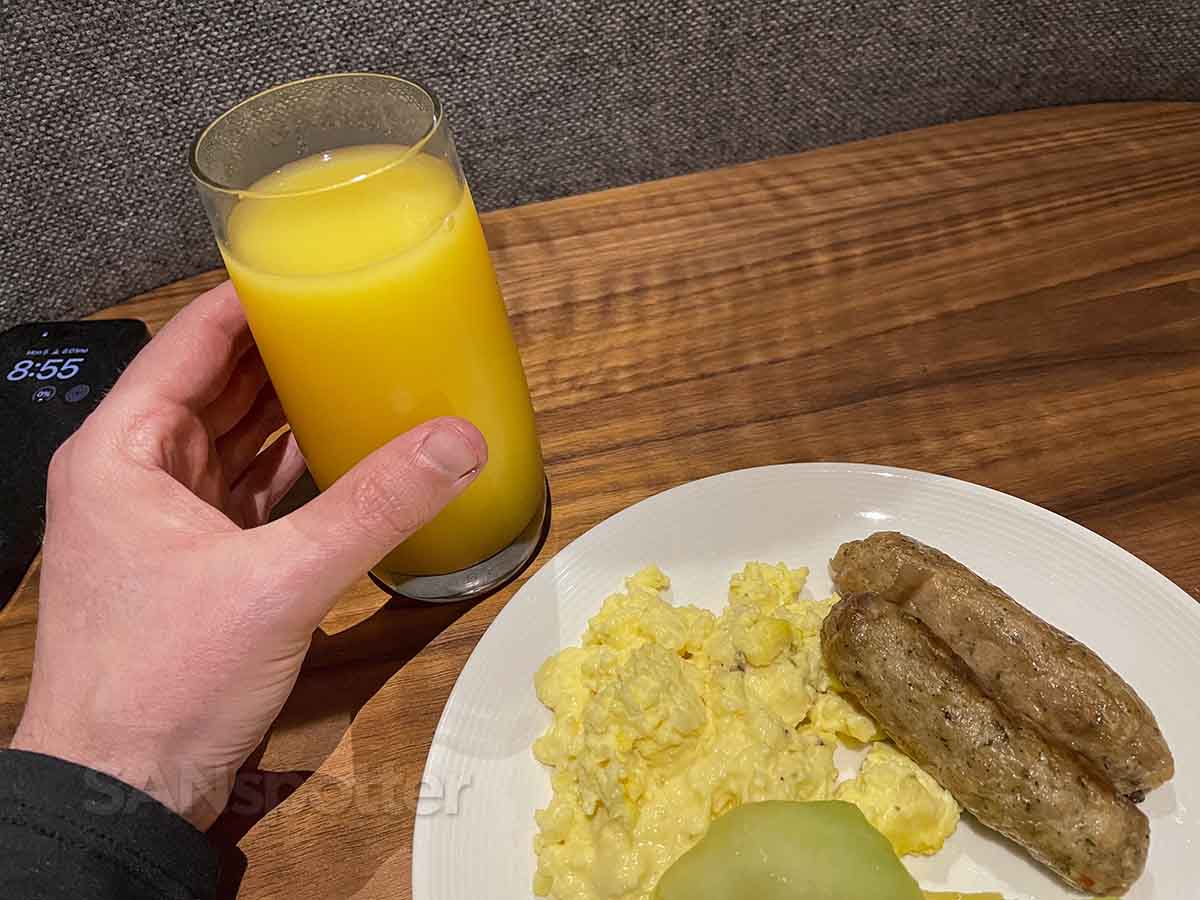 Spread throughout the lounge are individual beverage and snack stations. These are especially convenient if all you need is a drink refill and you don't feel like walking all the way back to the buffet.
How to get in
The nice thing about the American Express Centurion Lounge is that the entry requirements are the same for each one. Consistency and familiarity goes a long way towards making a lounge experience great, and this was no exception.
As a reminder, you need one of the following American Express cards to get in (along with a same day boarding pass and government issued ID):
Business Platinum Card
Corporate Platinum Card
Delta SkyMiles Reserve Card
Delta SkyMiles Reserve Business Card
Centurion Members are also welcome free of charge. One-time access passes are not available, though I'd highly recommend keeping an eye on the latest official entry requirements (because things do change from time to time).
Pros and cons
No lie – this might be the best lounge that I've ever been in at LAX. It's not as chaotic as the United Club in Terminal 7. It's far more comfortable than the KAL Lounge (located several floors above). As a matter of fact, it feels even more exclusive than the Star Alliance First Class Lounge.
For comparisons sake, it's the Star Alliance Business Class Lounge which feels most similar to the Centurion Lounge. The overall vibe (and the food) is pretty much the same.
Pros
The food is excellent. If you have access, it's definitely worth stopping in for a free meal.
The smaller rooms help to make this lounge feel quiet and relaxed. It didn't feel chaotic at all, even though it was near max capacity during my visit.
The bar is impressive by airport lounge standards.
Cons
It feels a little small. I personally didn't mind, but claustrophobic types might not enjoy hanging out in here.
Most of the seating is communal. The private seats get taken fast!
Considering it's location (in one of the busiest terminals at LAX) this lounge is likely to be full most hours of the day.