Terminal 3 at the Tokyo Haneda Airport is a busy place. One of the best ways to escape that madness is to dip into the ANA lounge (located near gate 110) for a bit.
The lounge itself isn't much to rave about with its low ceiling and dense seating layout. It's the food that makes it worthwhile. More specifically, it's the hot food. And by "hot food," I actually mean curry.
Who cares if it's an extremely busy lounge? As long as the curry is flowing, it's all good.
My full review of the Terminal 3 ANA Lounge at Haneda (HND)
To be honest, this is a review that happened entirely by accident. I wasn't planning on doing any lounging before my flight, but it was there, and I had the time. The following is a full overview of my 35 minute experience in one of the two ANA Lounges in Terminal 3.
Location
The fact that there are two ANA Lounges in Terminal 3 tells you everything you need to know about how busy they get. One is located near gate 114. The other (which is the focus of this review) is located near gate 110. Both are located one level above the departures level.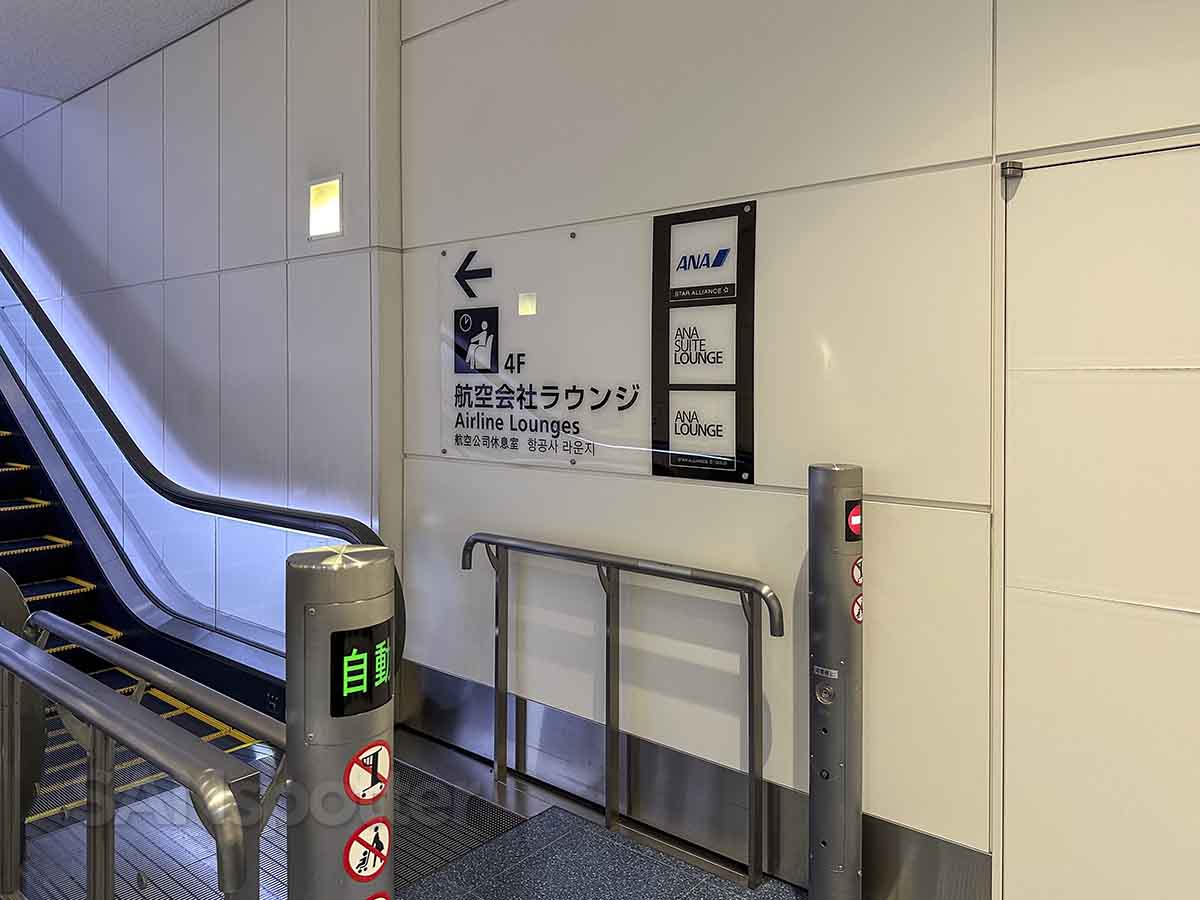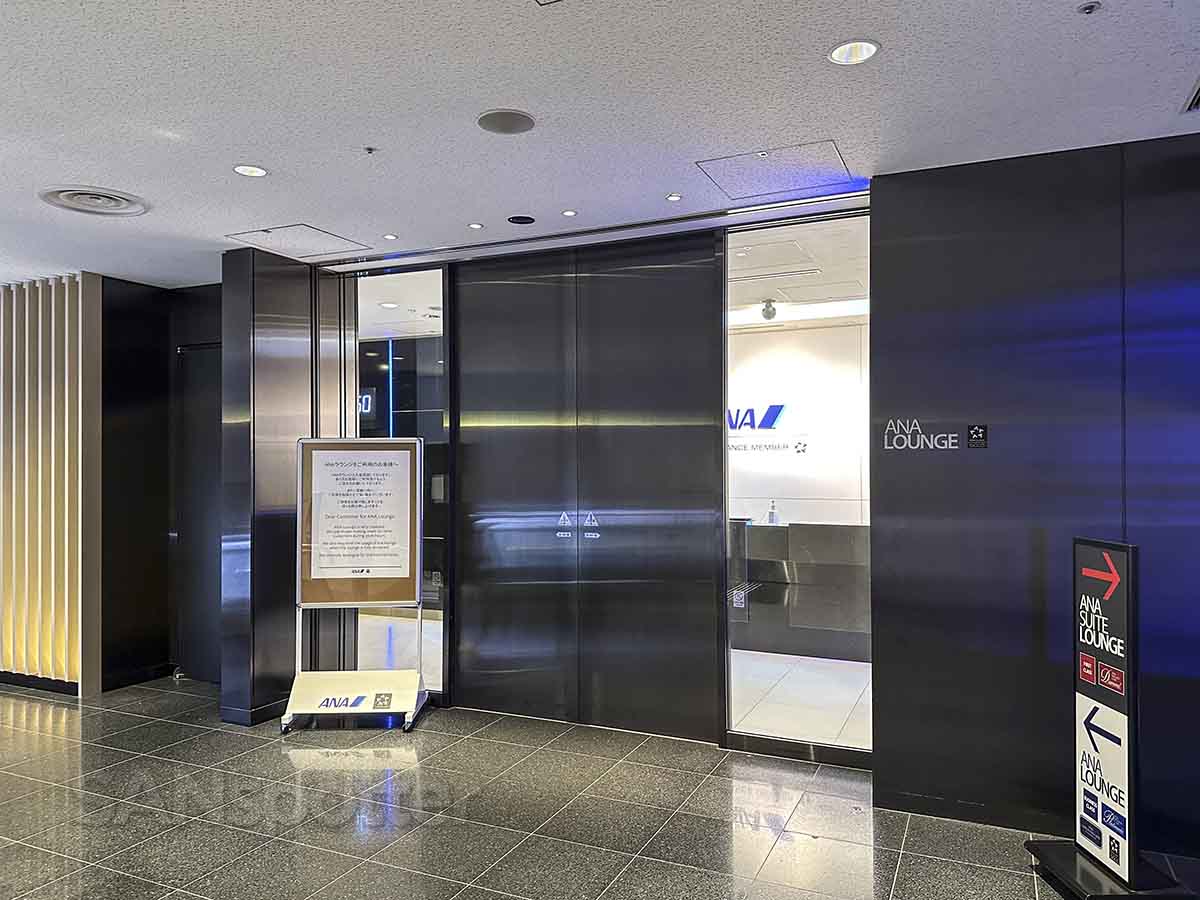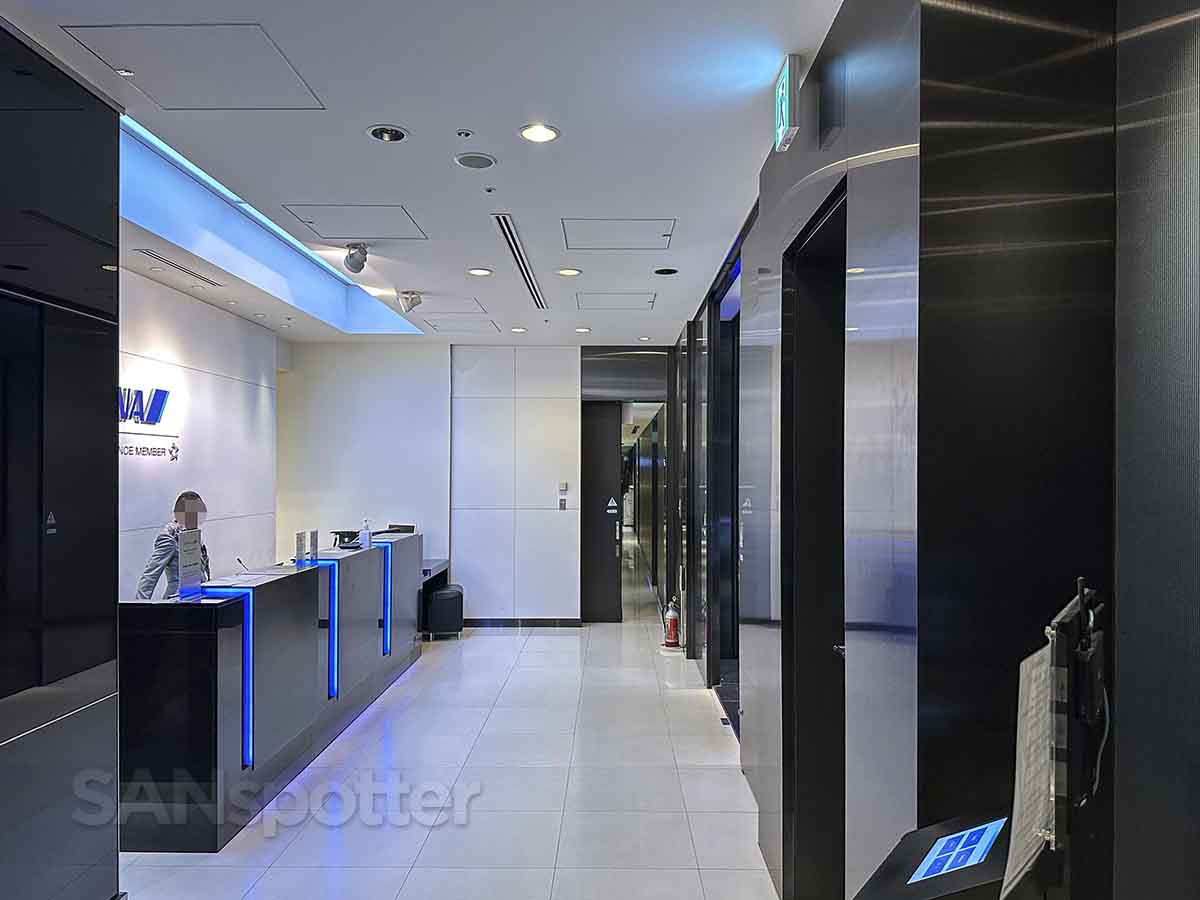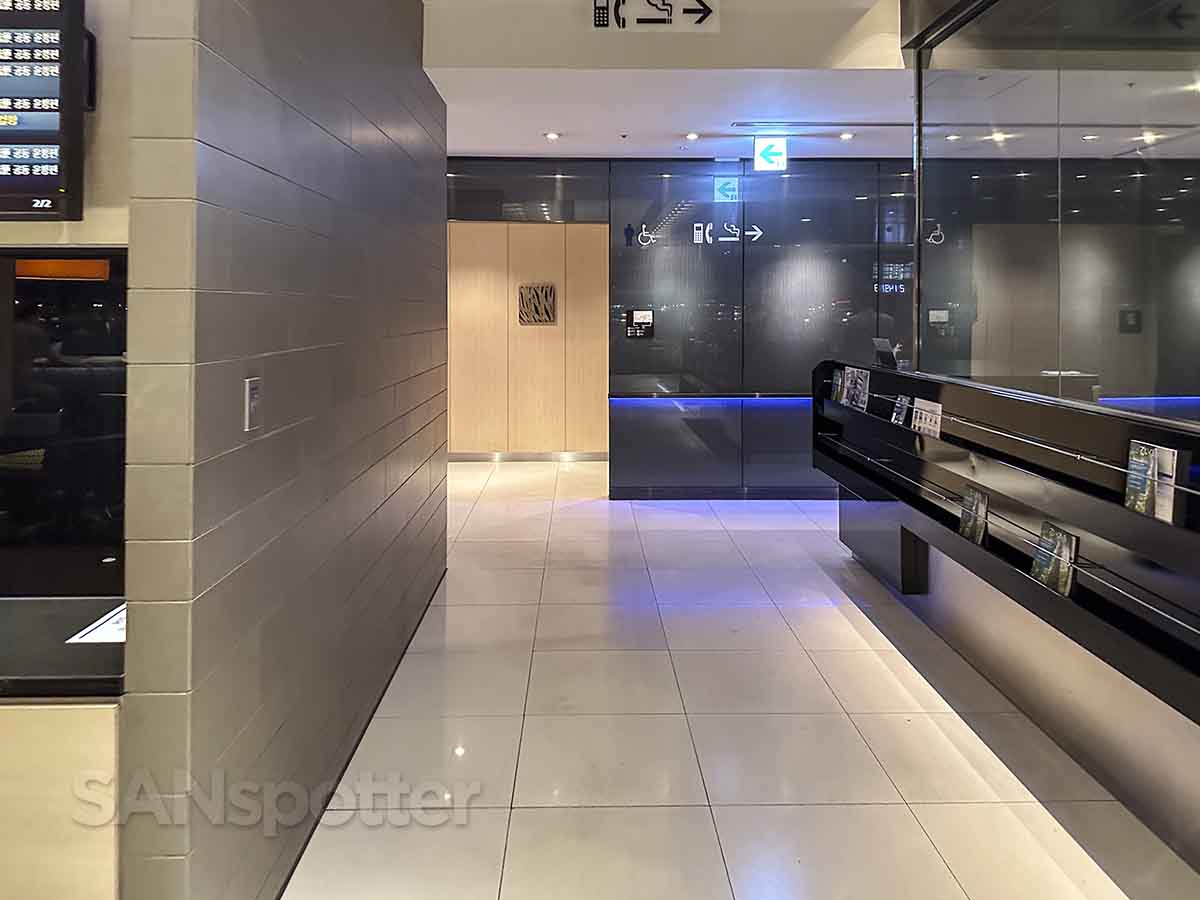 Layout
This is one of the larger airline lounges that I've visited lately. Unfortunately, the low ceilings make it feel a lot more cramped than it really is. They did their best with what they had available to them though. The way they broke up the space with dividers and partitions makes it feel both interesting and cozy.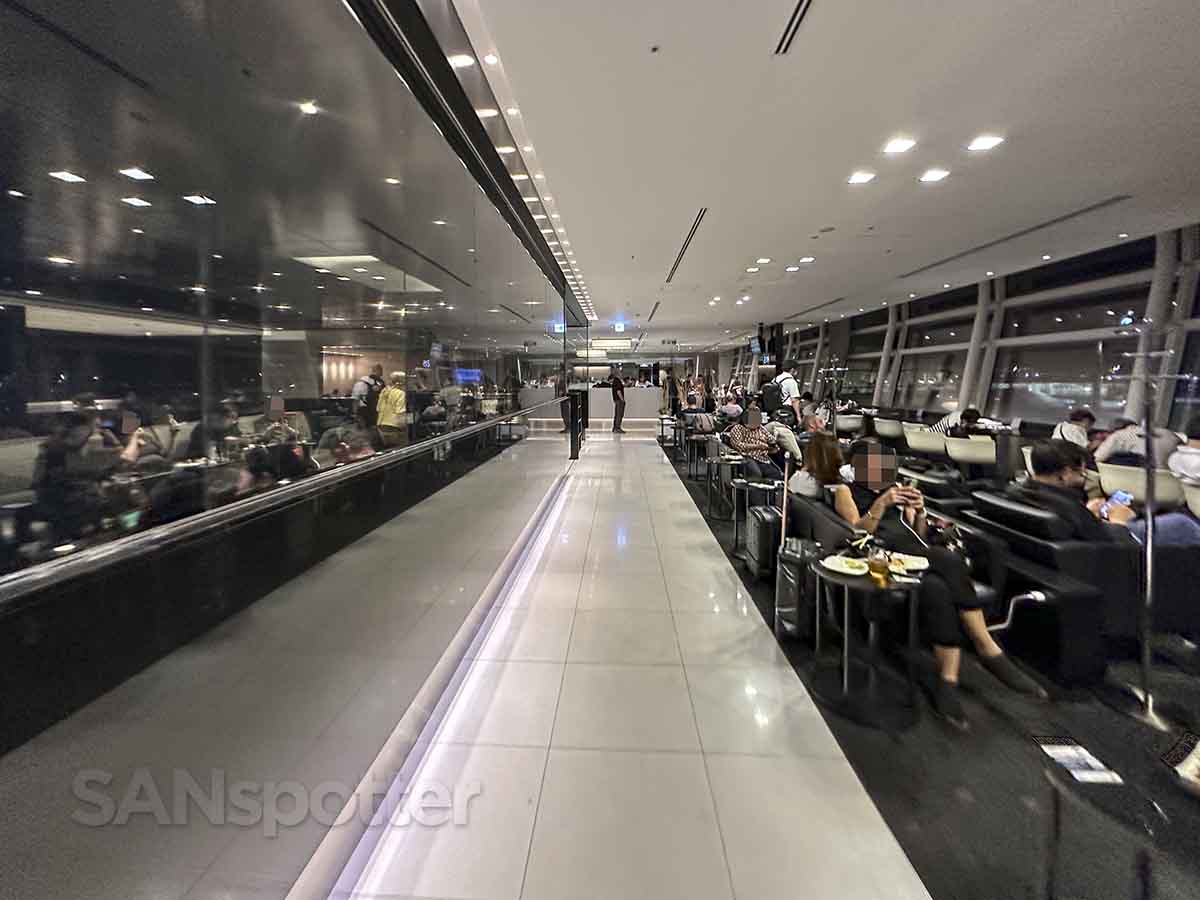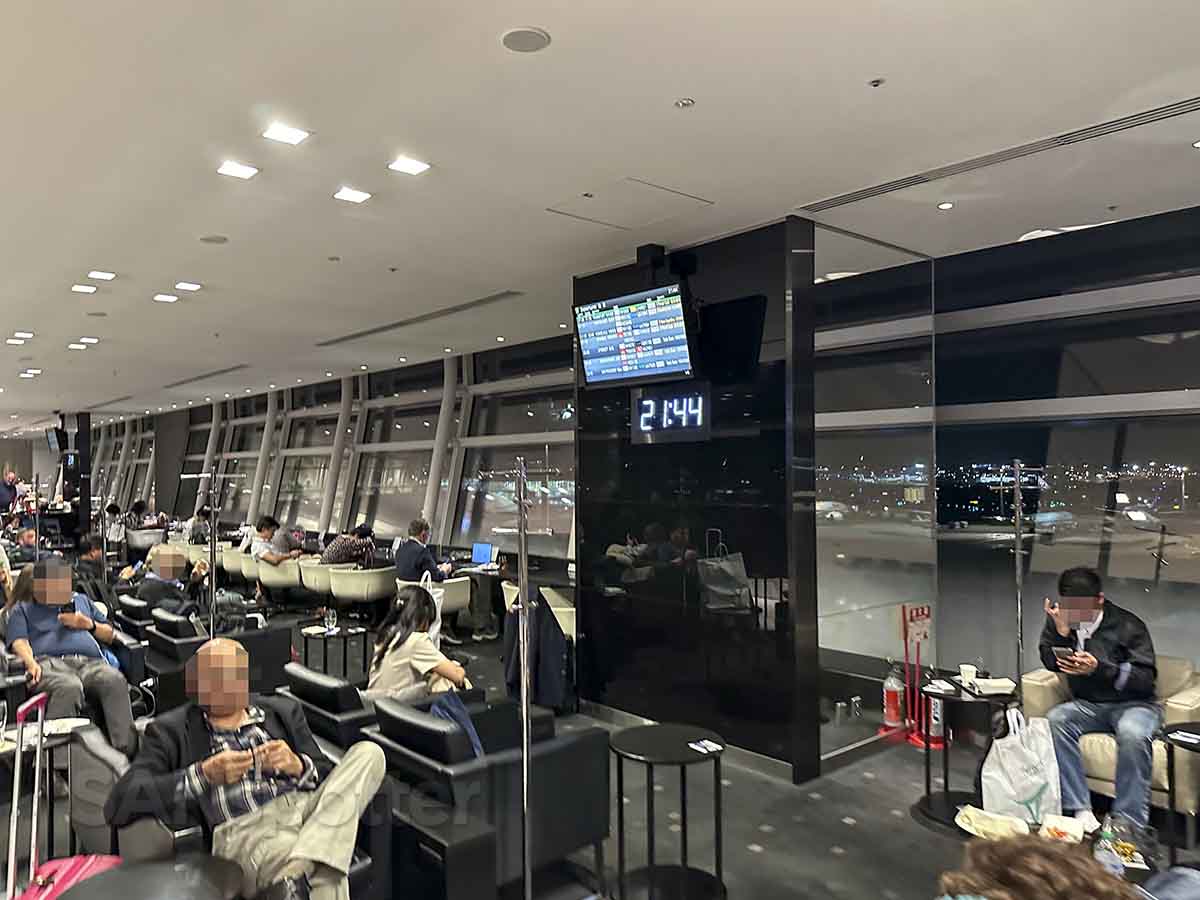 Food
Curry. That's basically all you need to know about the food situation in this lounge. Yes, there is a made-to-order hot noodle bar. There are also a wide variety of western-style foods. There's a full salad bar, and enough alcohol to keep even the most fearful flyers comfortably numb. But to eat anything other than the curry would be sacrilegious IMHO.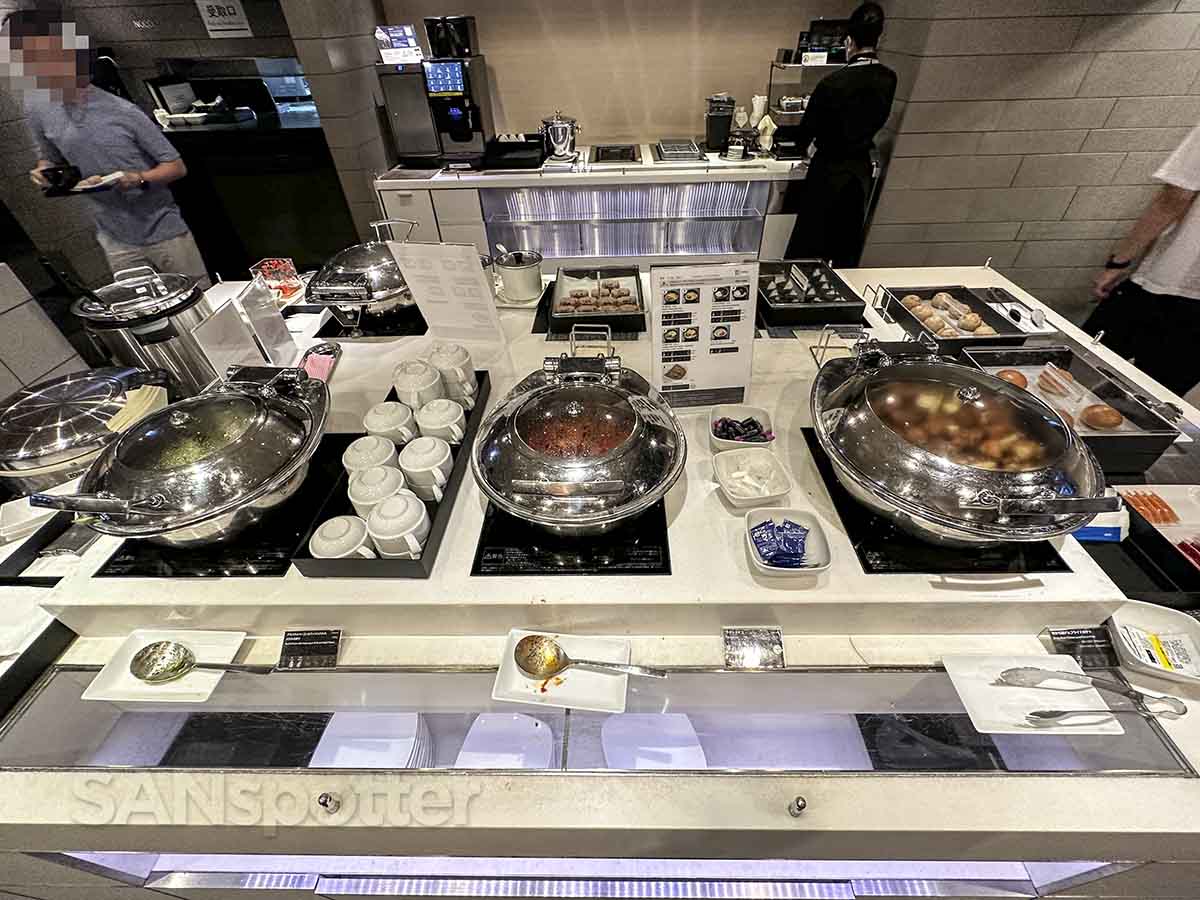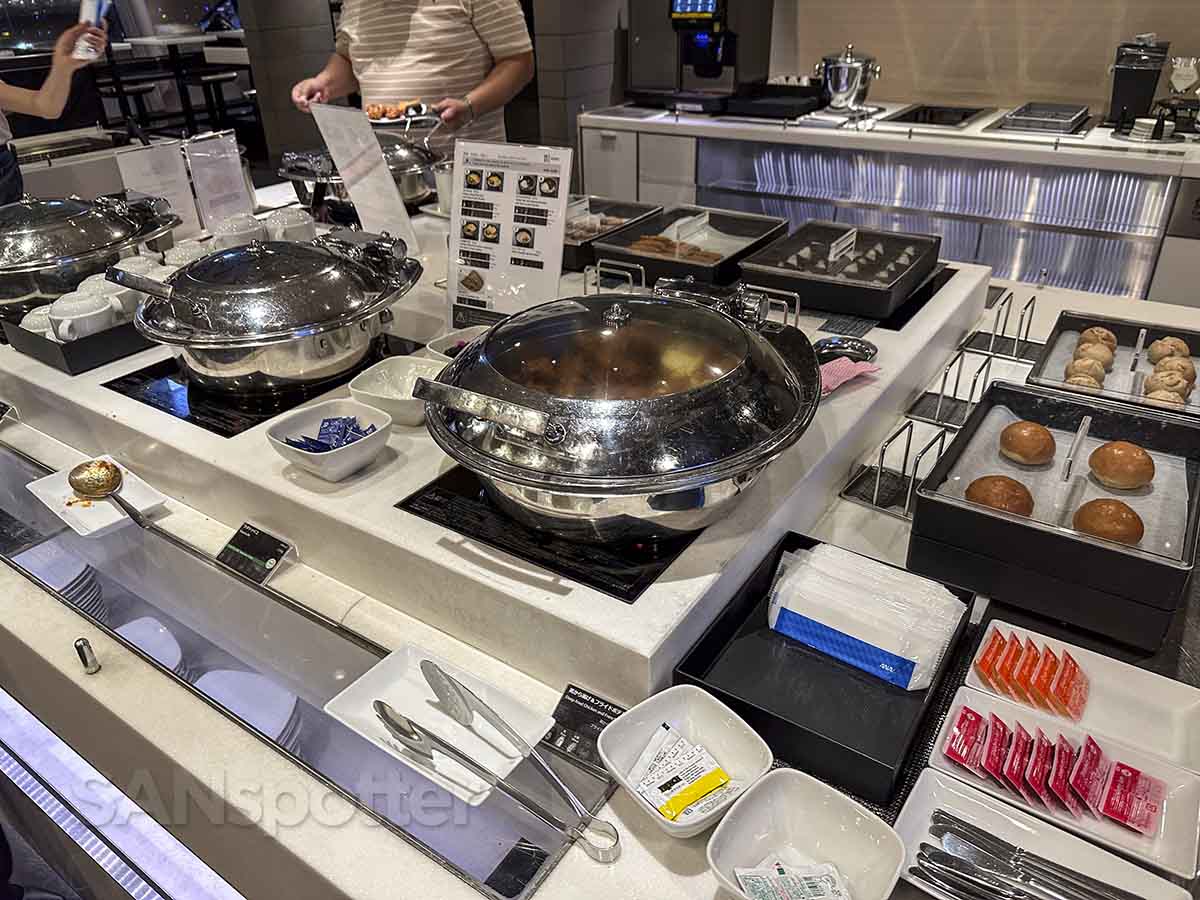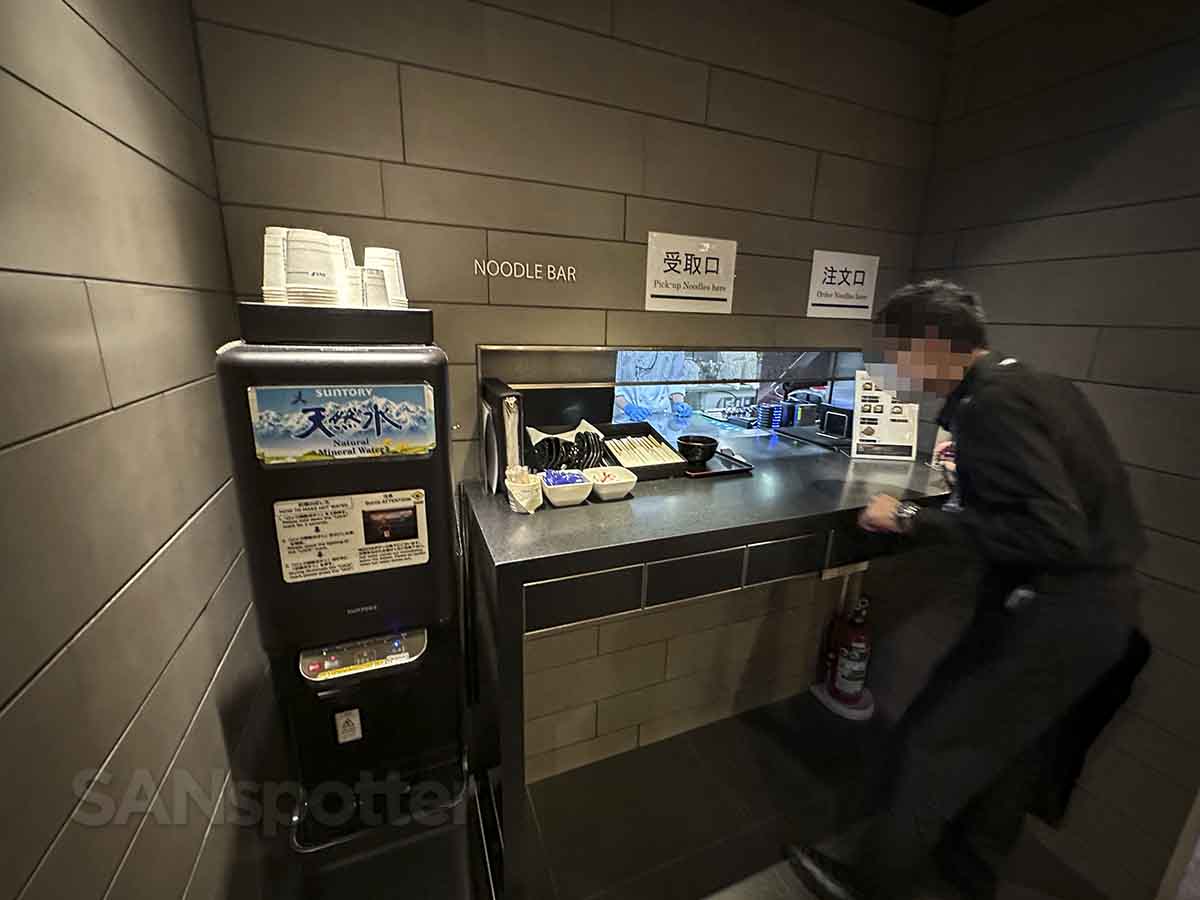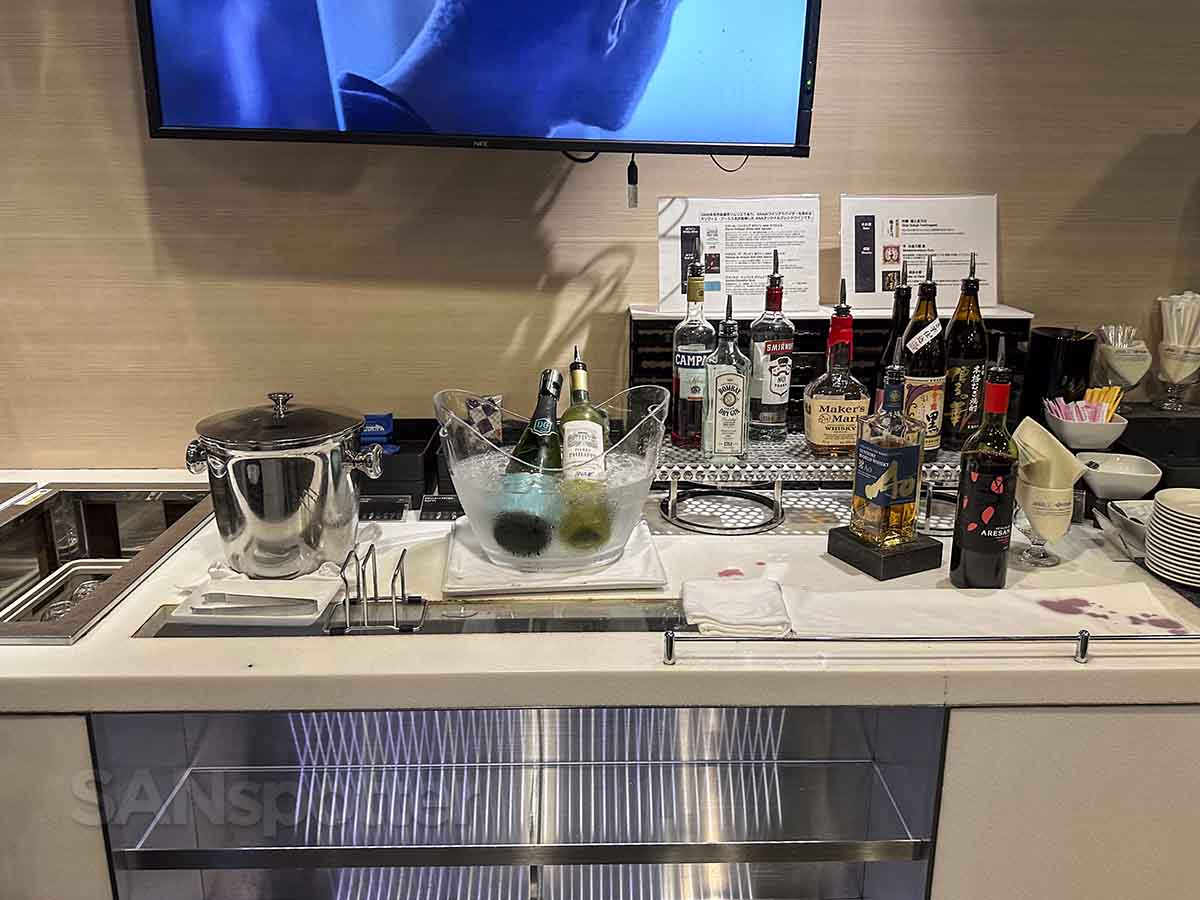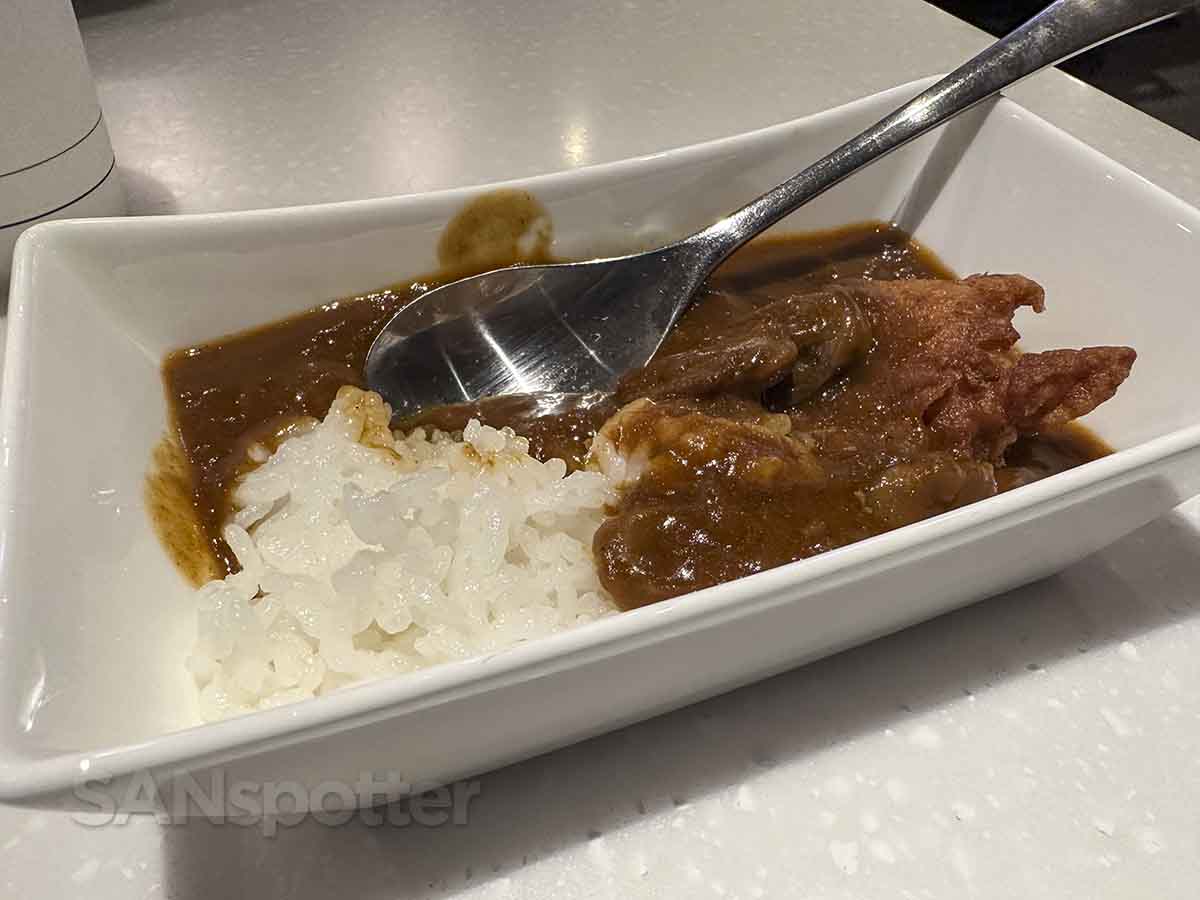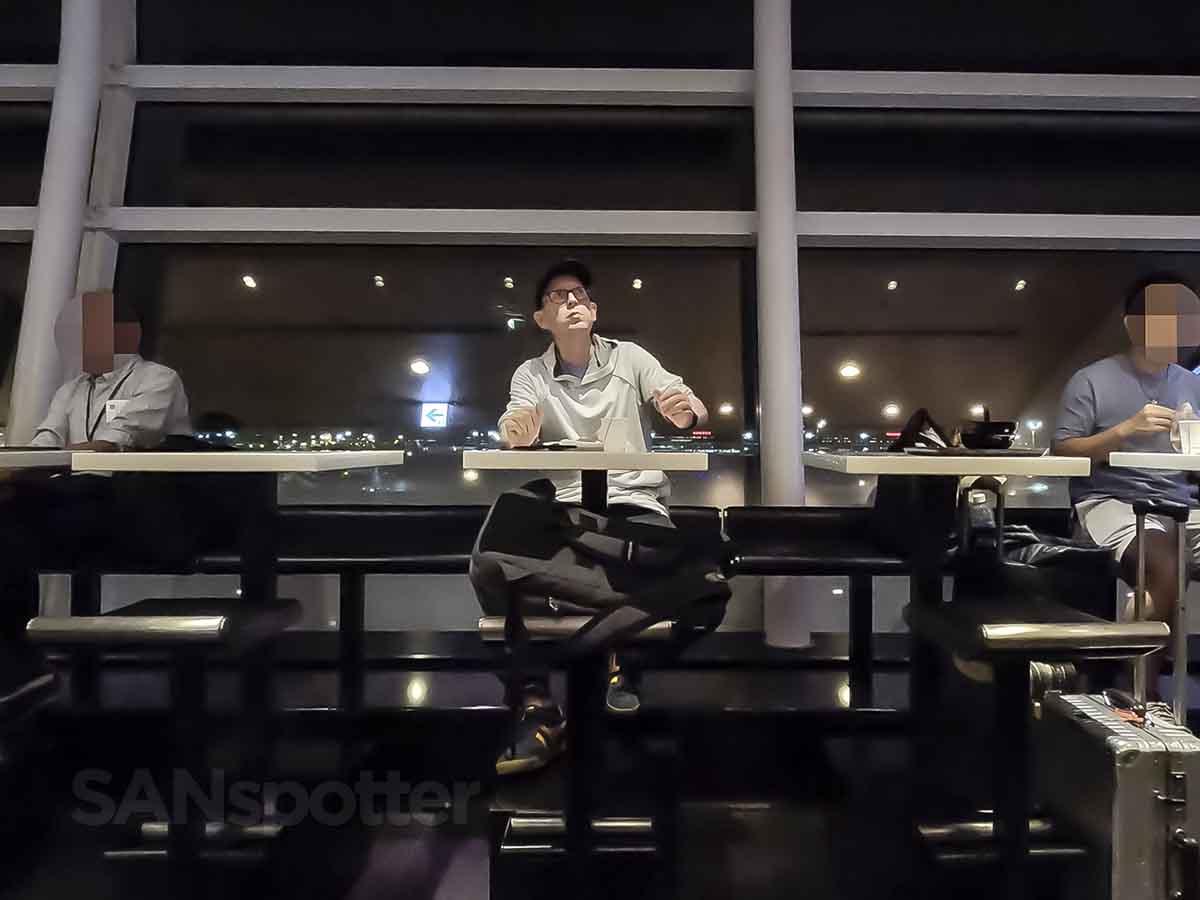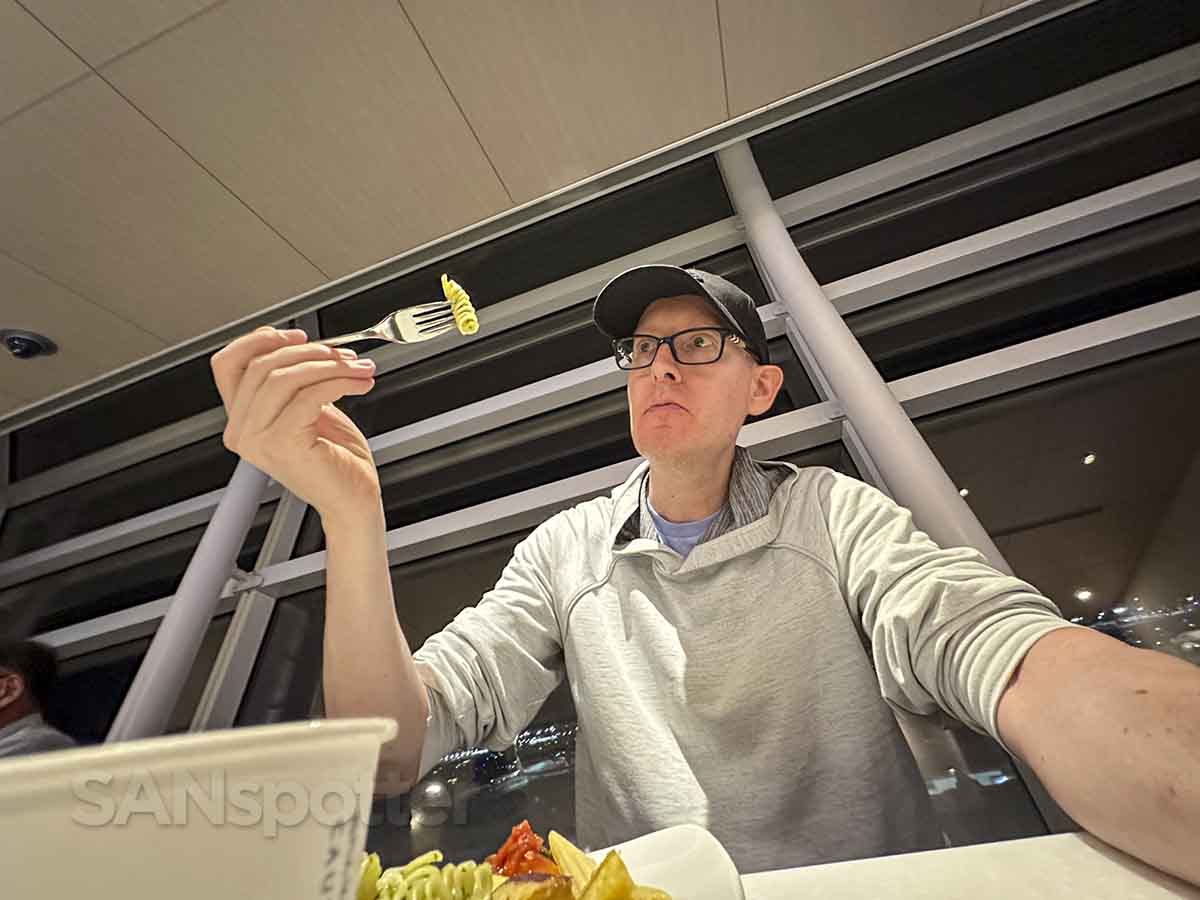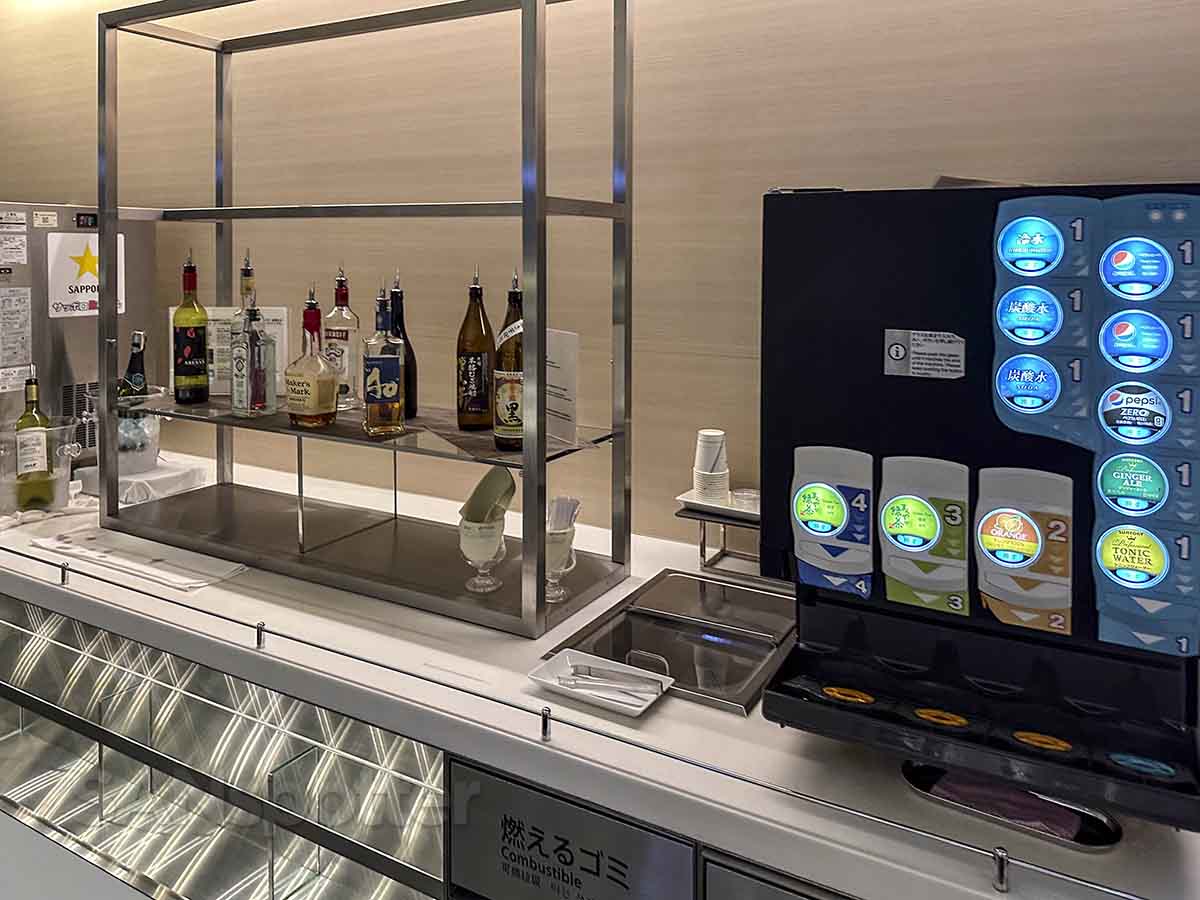 One final note about the food: I found it interesting that there was no sushi to be found. Not even the cheap stuff. Maybe they save it for other times of the day? I have no idea.
Seating
Warning: the seating layout in this lounge is extremely dense. That said, I really appreciated the obvious emphasis on creating comfortable seating options for solo travelers. Most airlines lounges tend to go overboard on the communal aspect of seating (which I am not a fan of at all). Here in the ANA Lounge, there are just as many seats for solo travelers as there are for groups.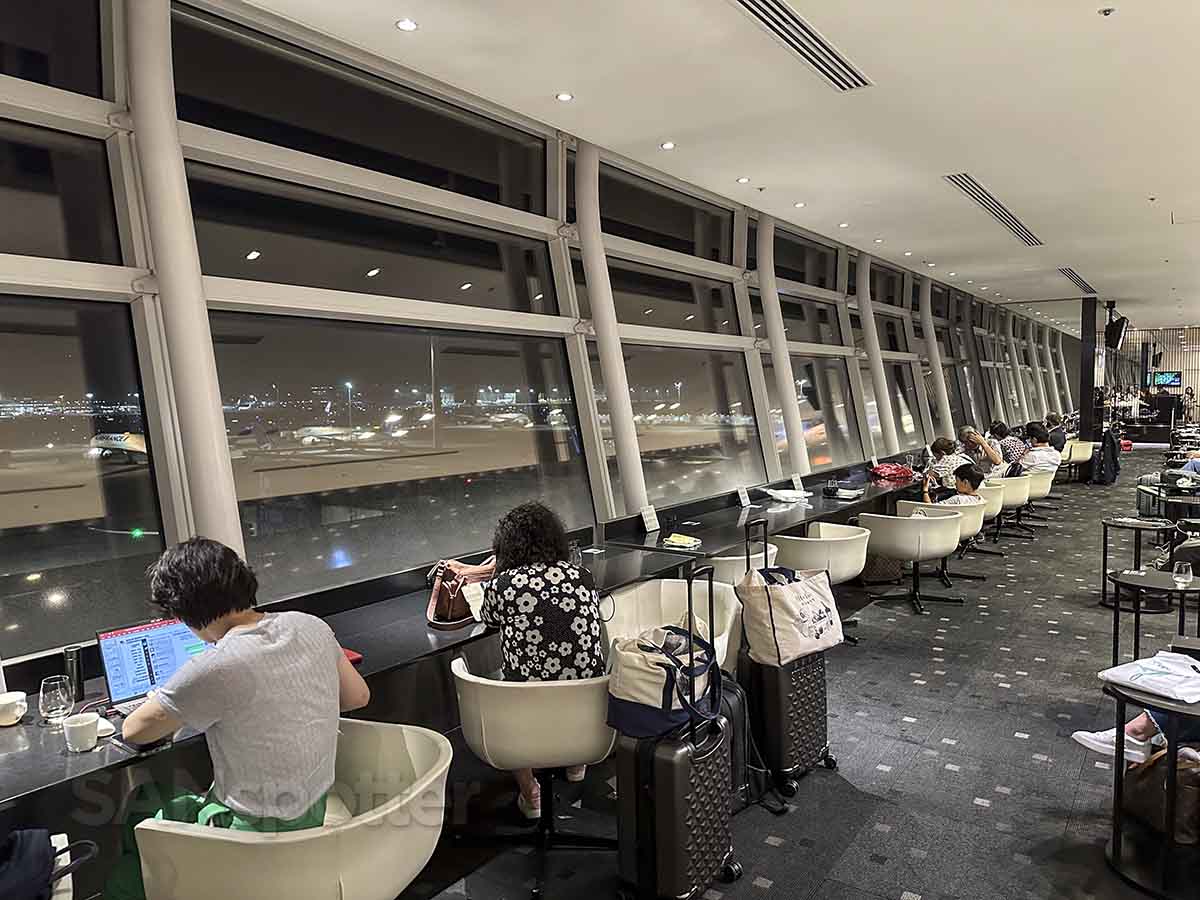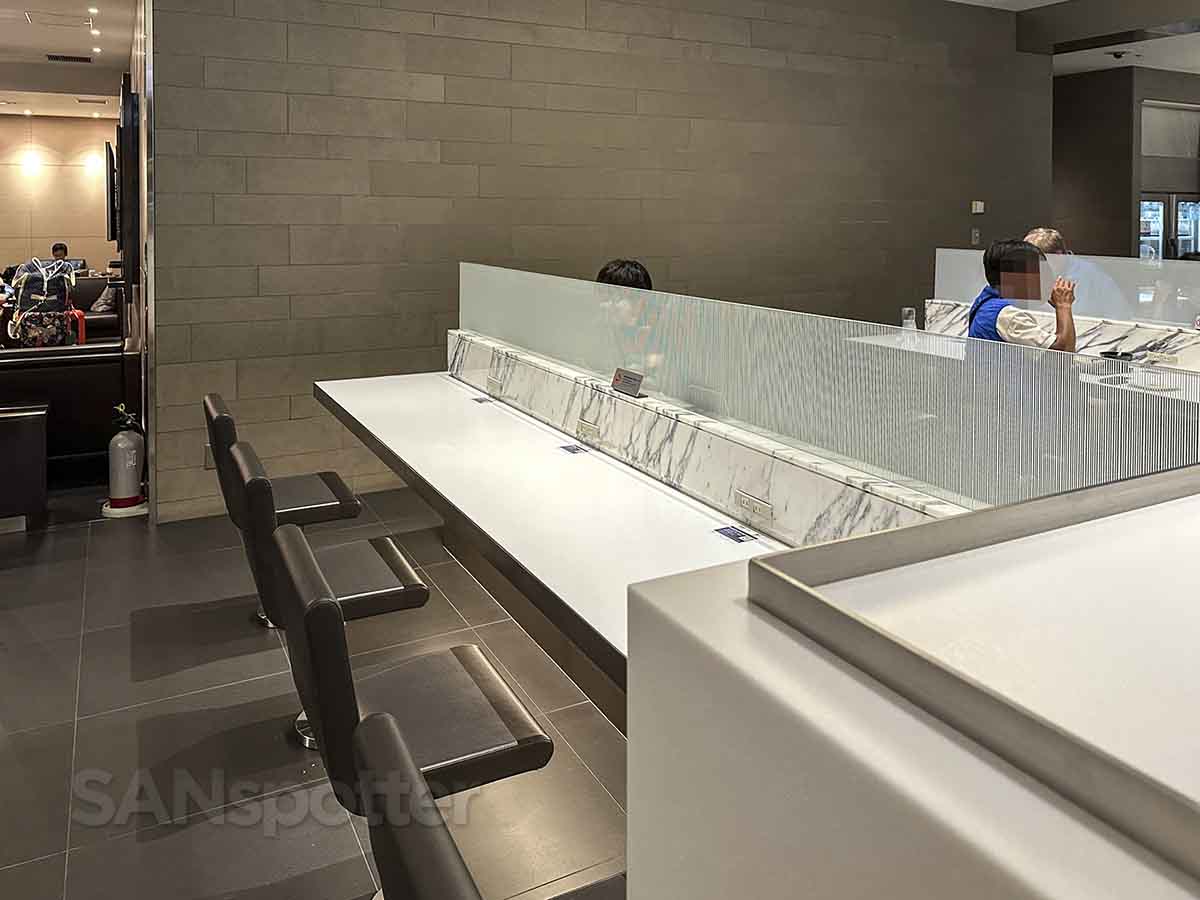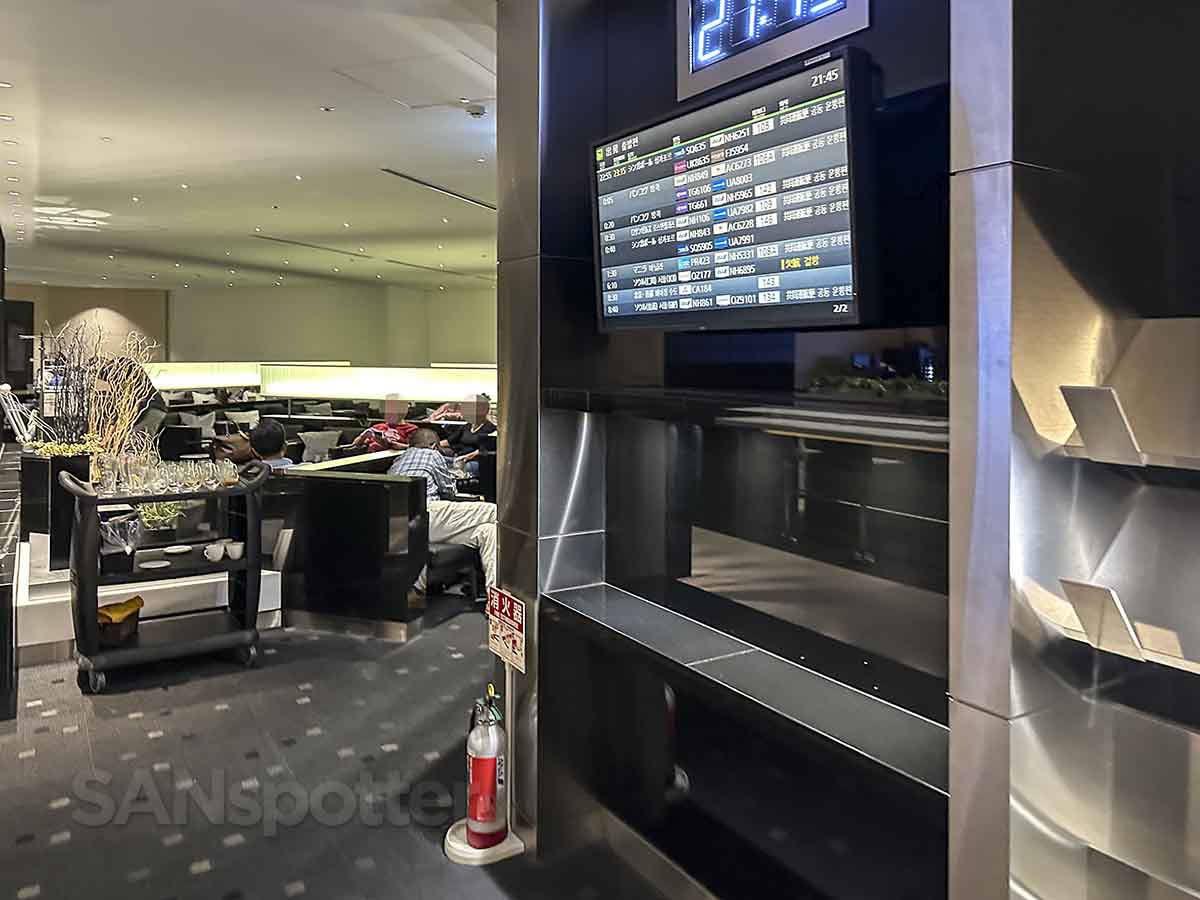 How to get in
Getting into this particular ANA lounge is exactly how it is at any other Star Alliance Lounge. There are no secret codes (or handshakes) specific to this one that you'll need to know to get past the main entrance. You can get in if:
You're flying business class on ANA (or any Star Alliance airline)
You're flying ANA premium economy (I was flying ANA 777-300ER premium economy to San Francisco, so that's how I got in)
You're a Diamond or Platinum Service member
You're a Super Flyer member
You're a Star Alliance Gold member
You have a Star Alliance Member Carriers Paid Lounge membership
You are an ANA Million Miler Program Lounge Access Card holder
Pros and cons of the Haneda Terminal 3 ANA Lounge
If I had to wait my experience in this lounge, I would give it a 6 out of 10. The food was really good (although the lack of sushi was interesting). The overall style and design was excellent. But it was so crowded that I had a hard time getting comfortable.
Pros
Curry! Curry curry curry, curry curry.
The rest of the food was pretty good too. It was all fresh, well presented, and quite tasty.
It's an excellent lounge for solo travelers. There's about a 50-50 split of communal seating vs solo seating options.
Cons
The seating layout is extremely dense. It'll be really hard to find a seat away from everyone else.
Maybe the timing of my visit was all wrong, but I was disappointed by the lack of sushi.
The selection of alcohol is surprisingly minimal.