Visiting the Amex Centurion Lounge at the Houston Intercontinental Airport (IAH) for the first time was an eye-opening experience. Basically, I learned that not all Amex Lounges are created equal.
I found this one to be small, somewhat cramped, and not all that relaxing. While it looked very similar to other Amex Lounges that I've visited in the past, it had a "budget" vibe to it that none of the other ones seem to have.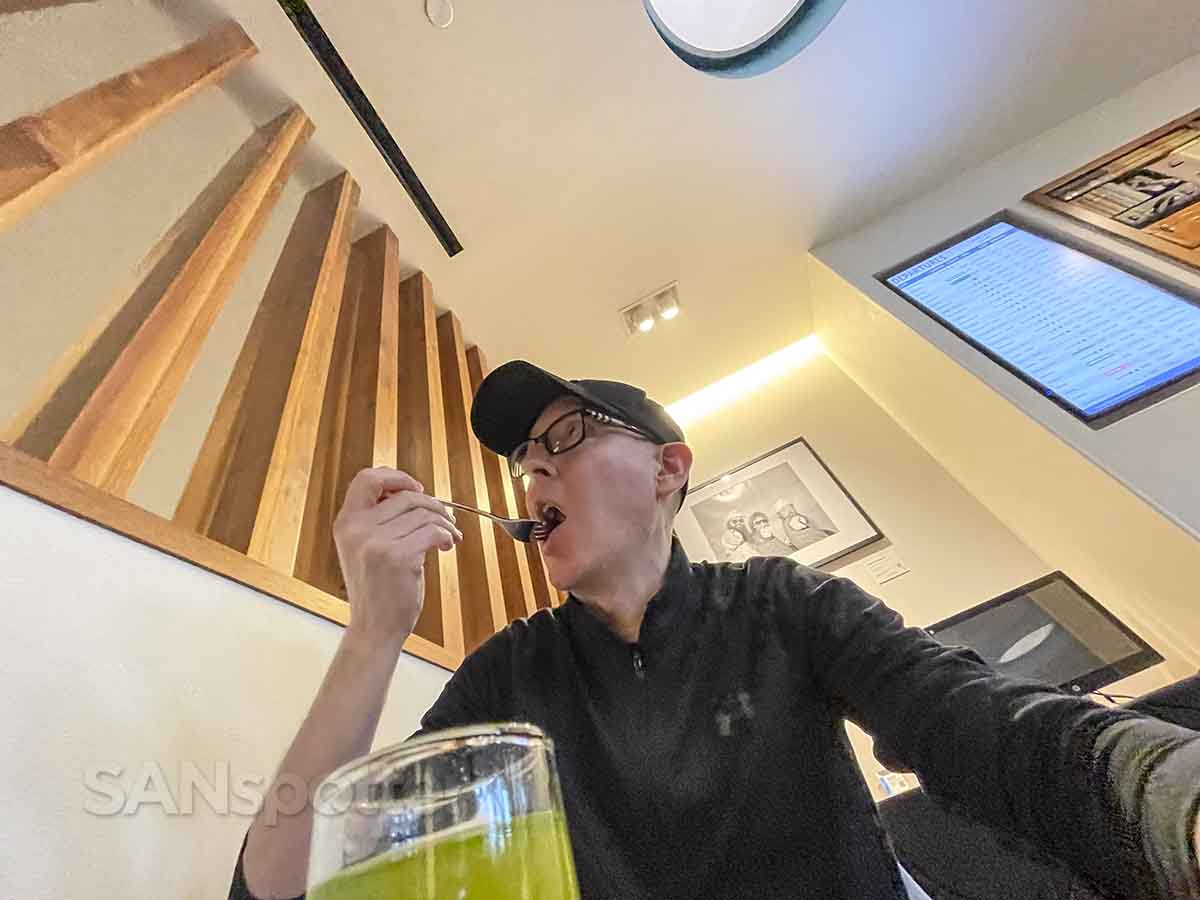 My full review of the American Express Centurion Lounge at IAH
I had high expectations as I was making my way to the entrance. However, while I wasn't completely dissatisfied with my experience, it didn't quite live up to my admittedly lofty expectations.
Location
Finding the Amex Centurion Lounge at IAH will be a bit of a struggle. Located in Concourse D, the entrance is actually buried deep within a duty-free shop near gate D12. It's the single weirdest entrance to an airport lounge that I've ever seen.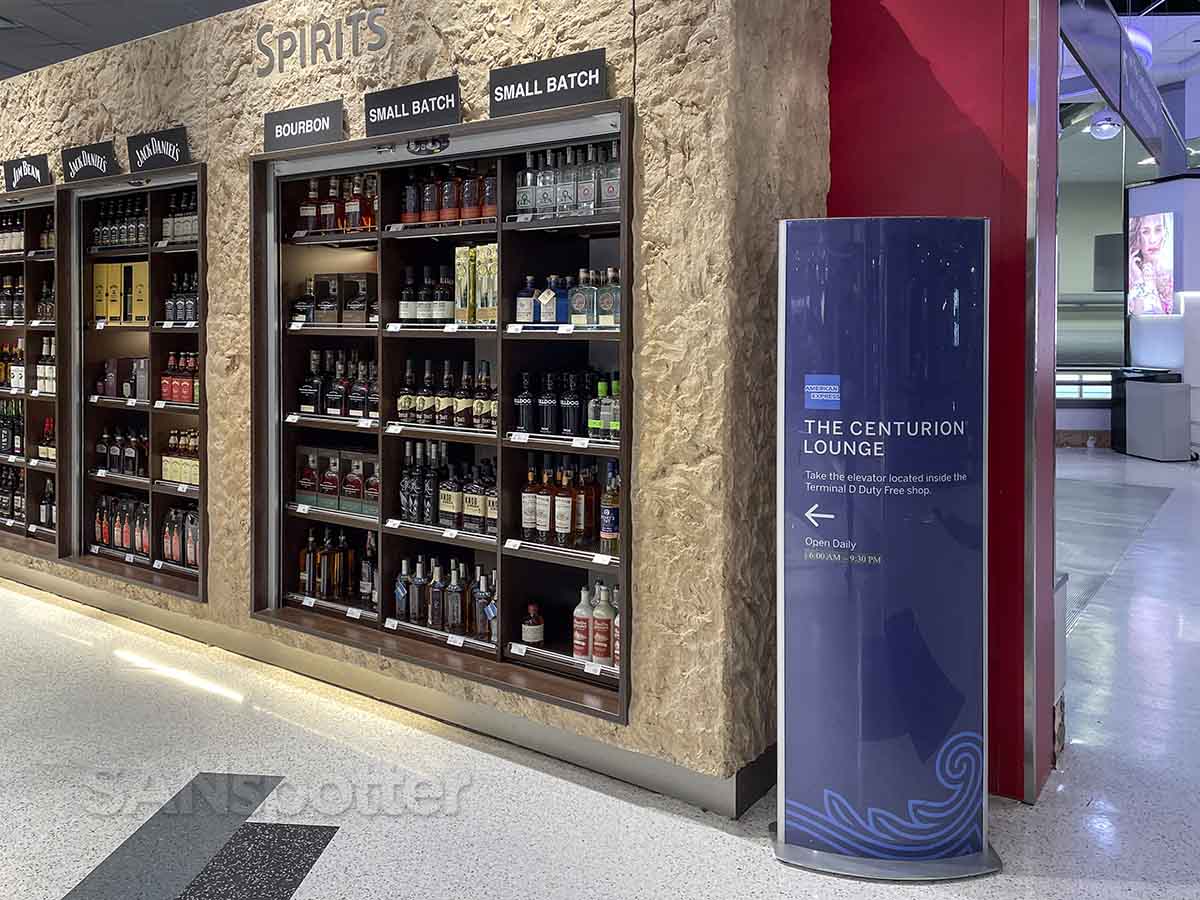 I like how they assume anyone will actually see the sign pointing to the Centurion Lounge with all that duty free alcohol on display.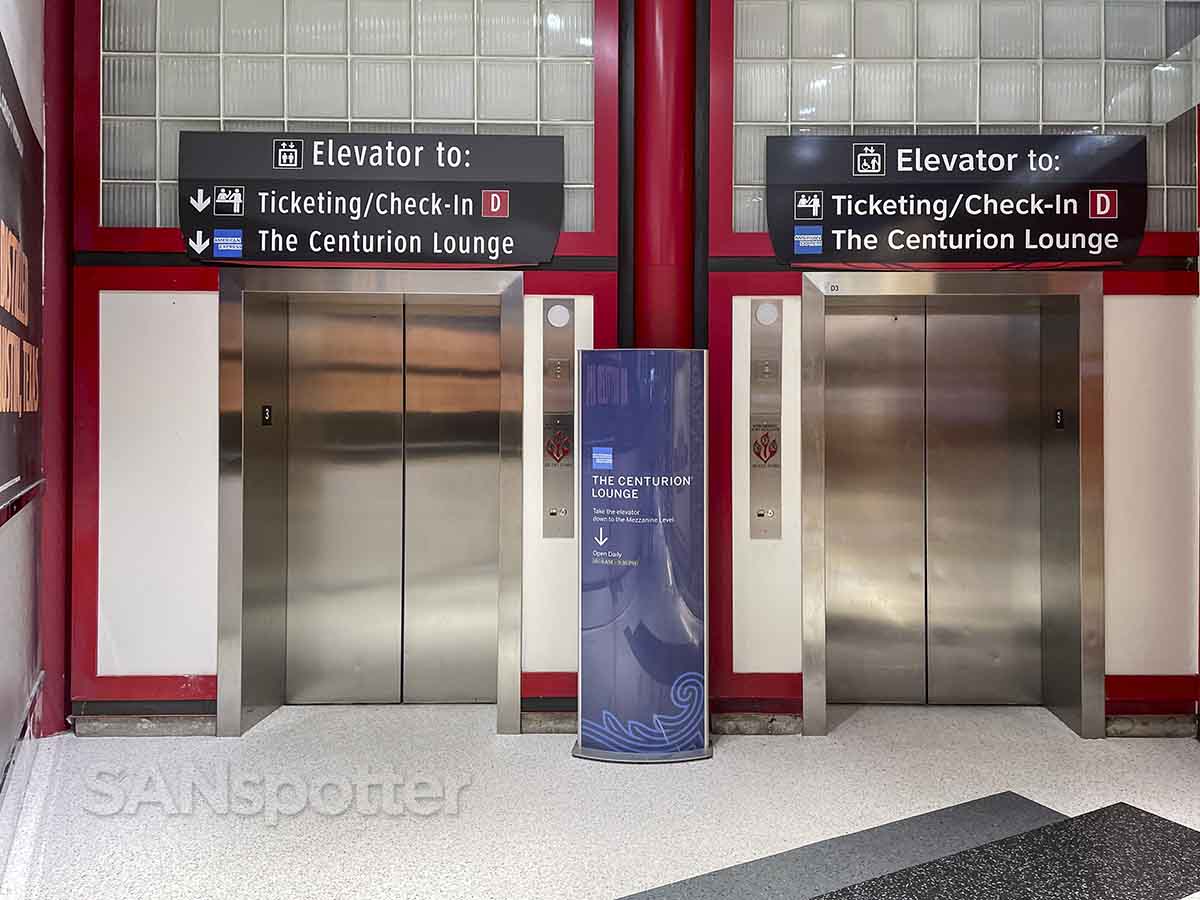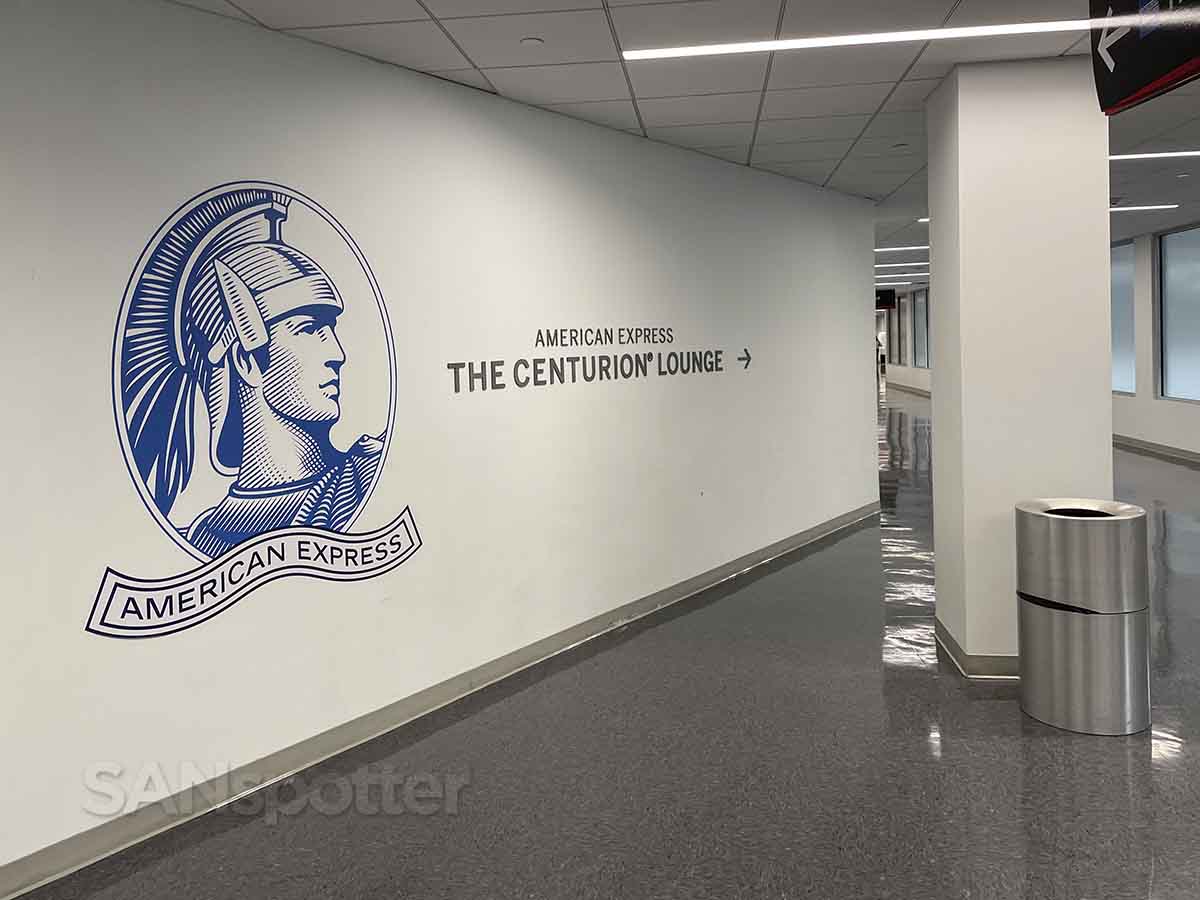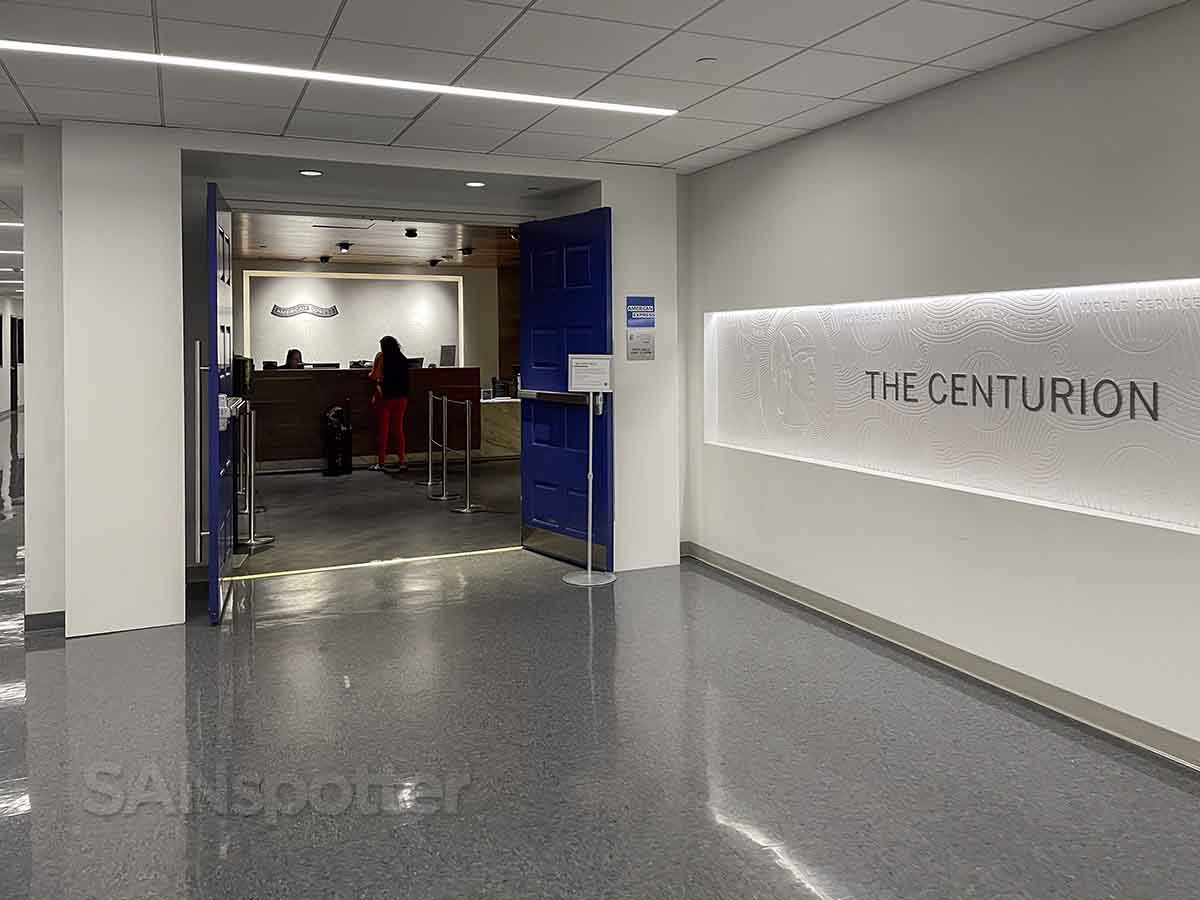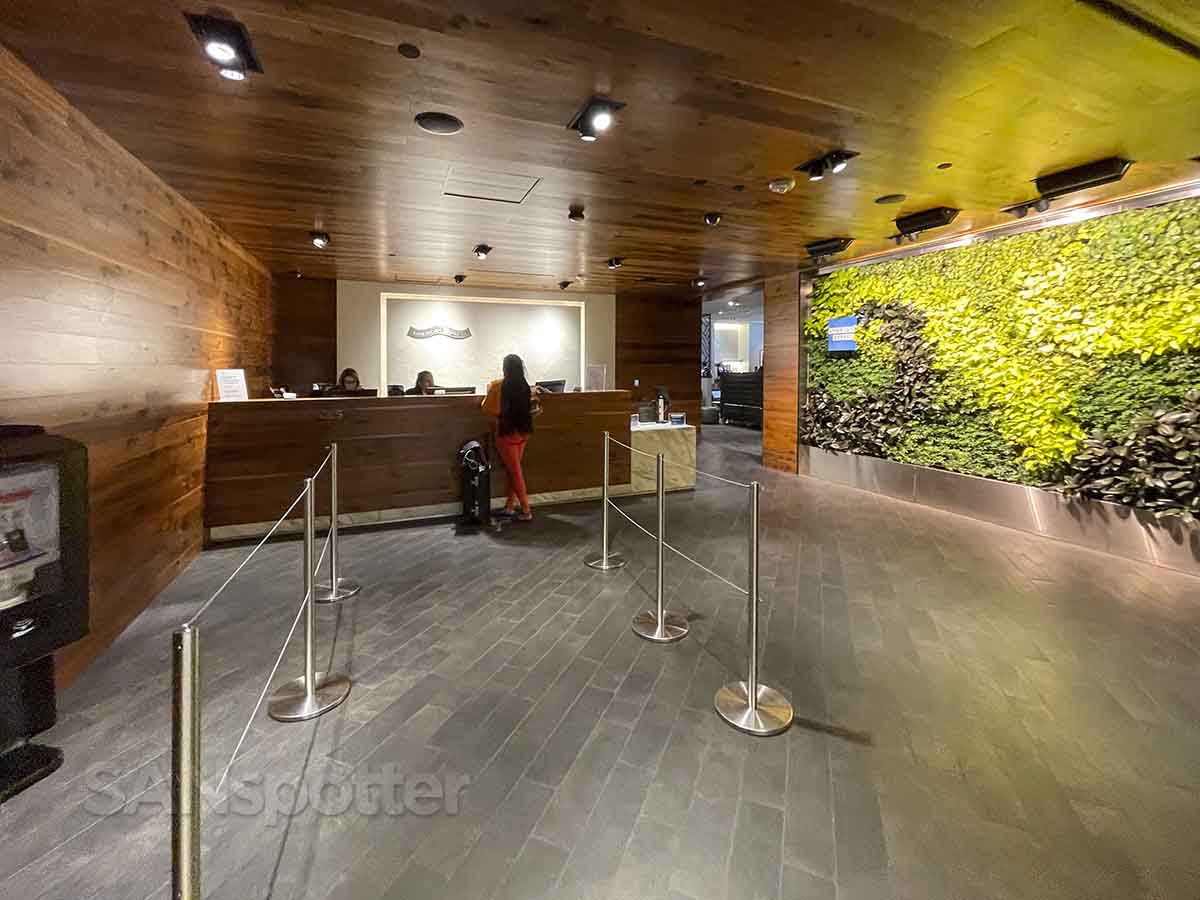 Layout
Unlike the Centurion Lounge at SFO, the one here at IAH is essentially one large room sectioned off into three individual spaces. The bar and food buffet is one section, and the other two sections are lounging areas with shared communal (and private) spaces.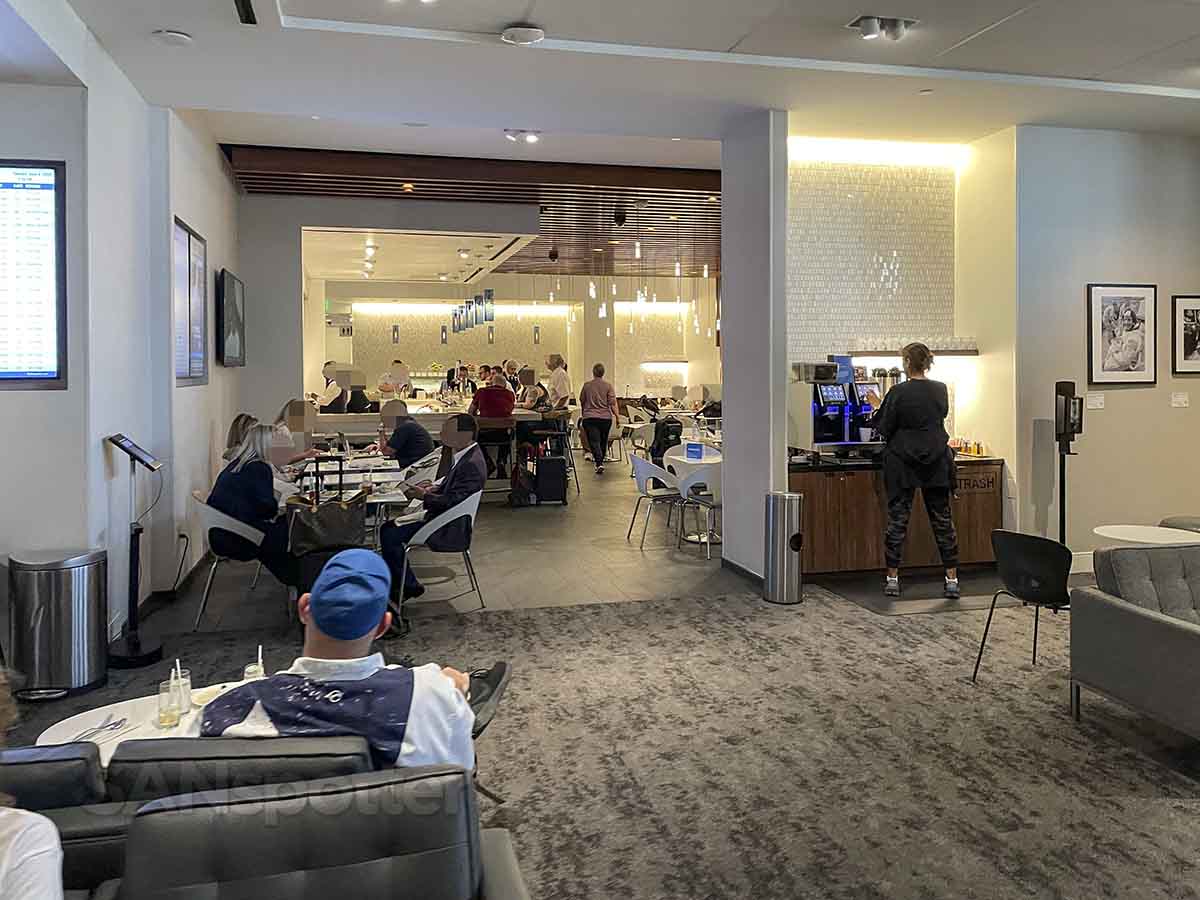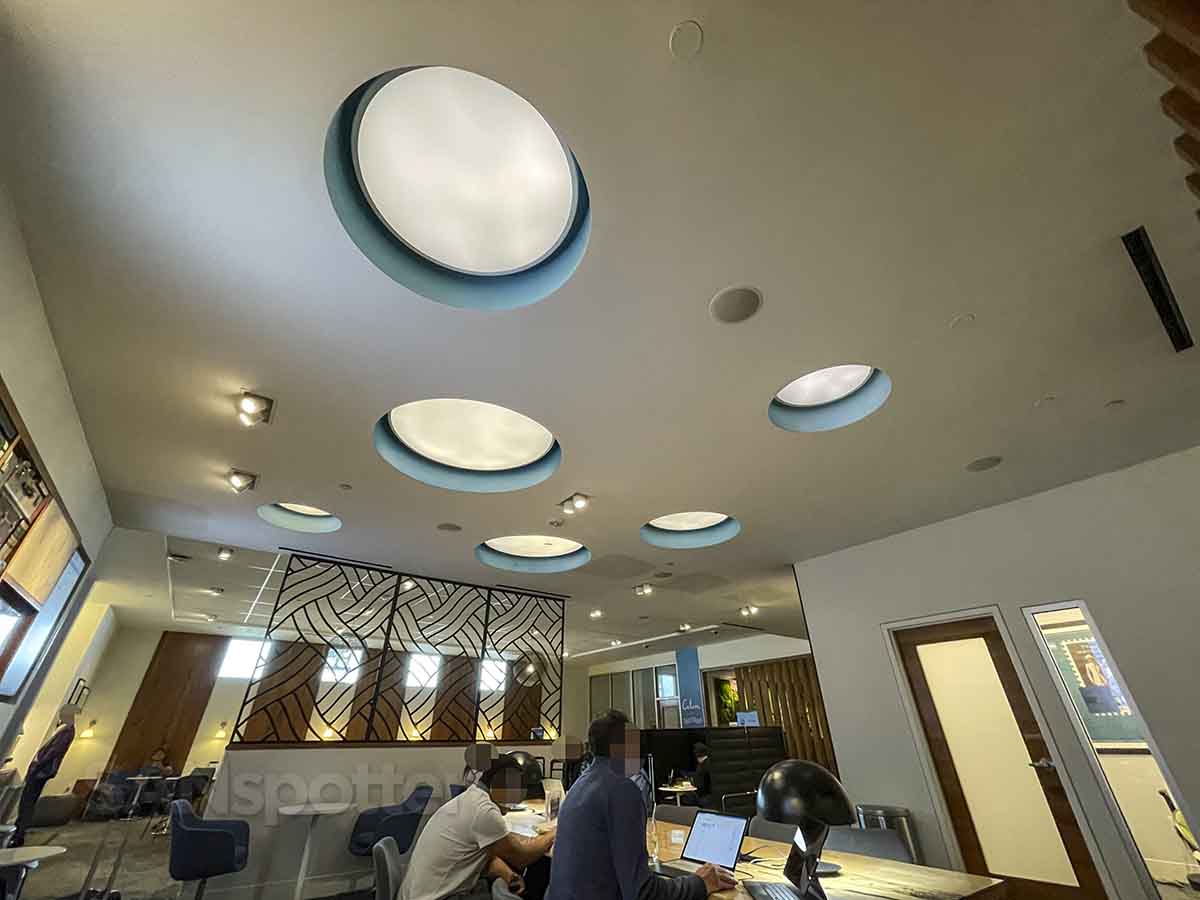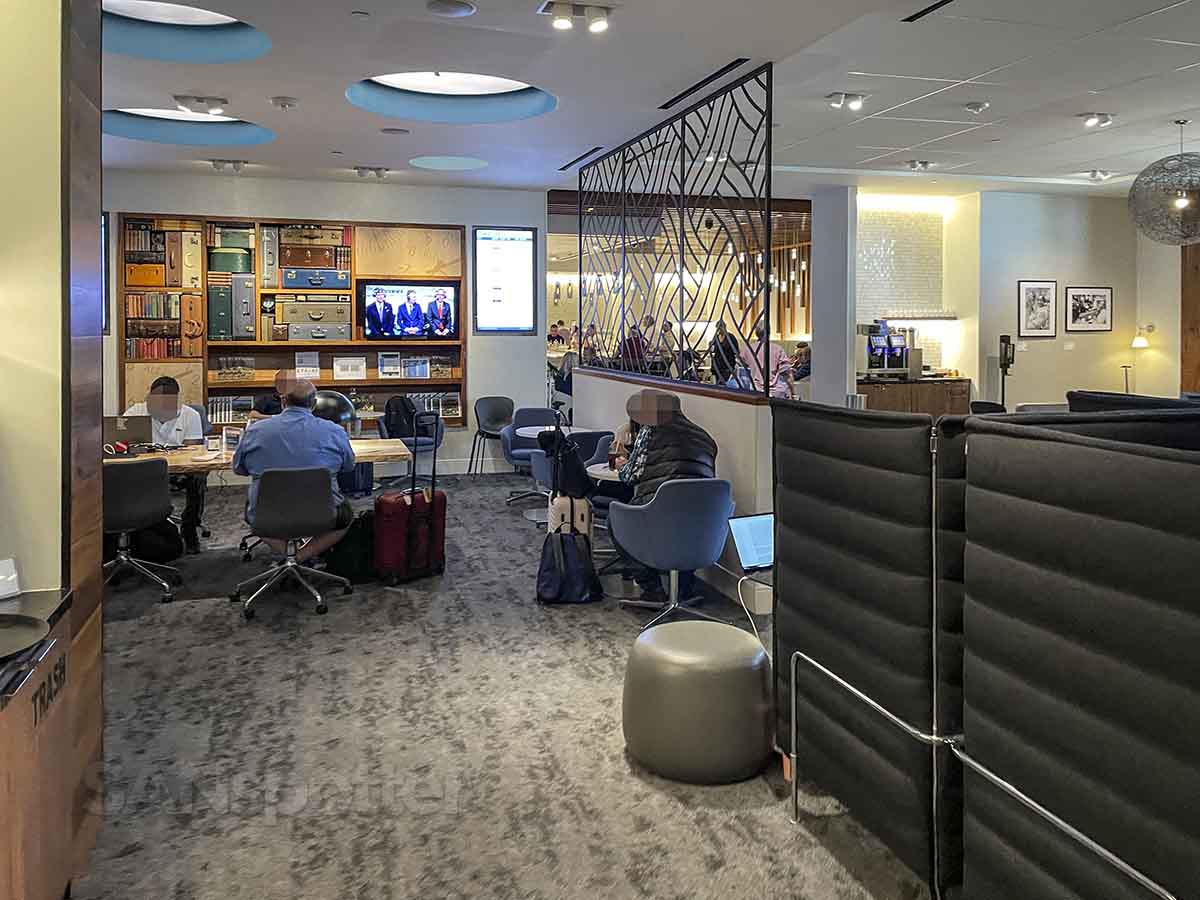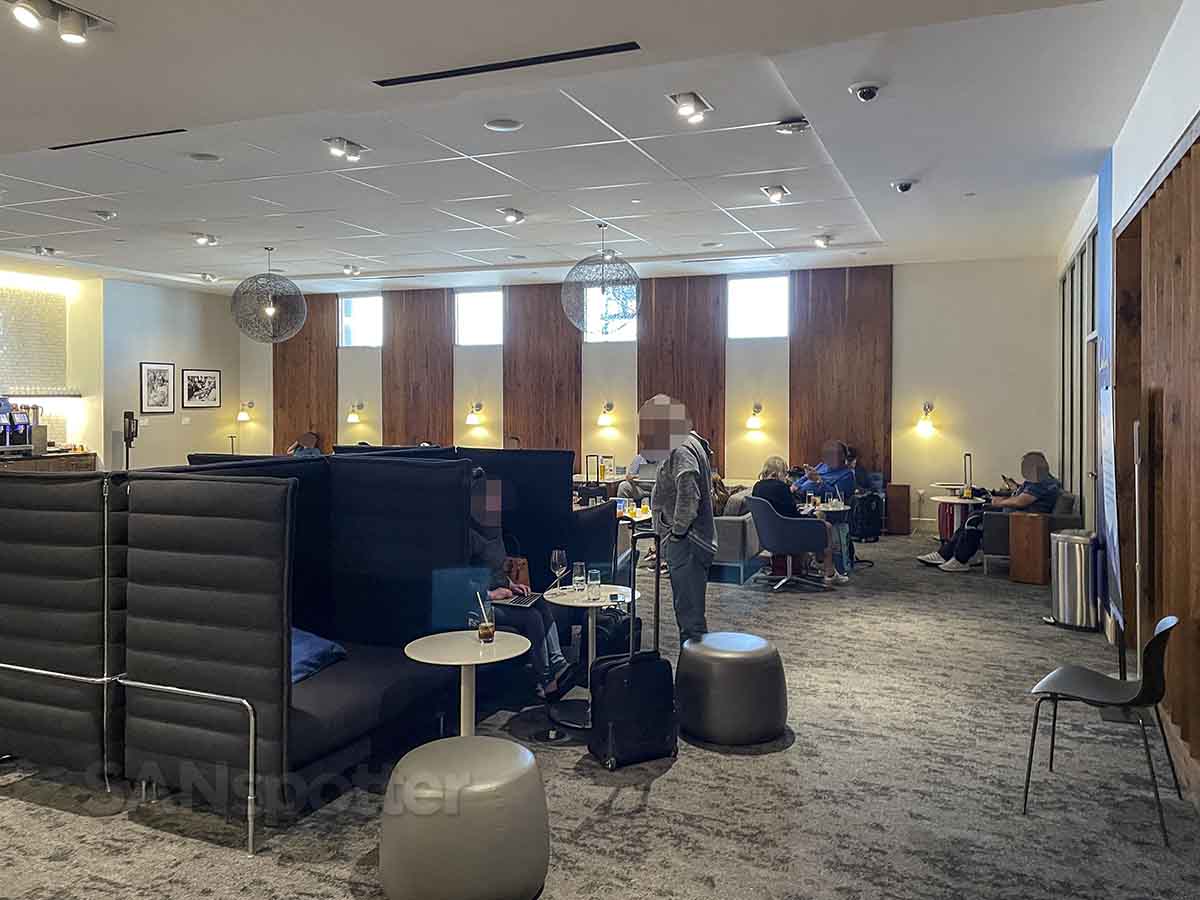 Seating
Of all the Amex Centurion Lounges that I've visited so far, the one here at IAH offers the least amount of comfortable seating. The lack of space has obviously limited what kind of seating they were able to include, but they tried their best. Most of the seating is basic and not particularly good for stretching out and relaxing.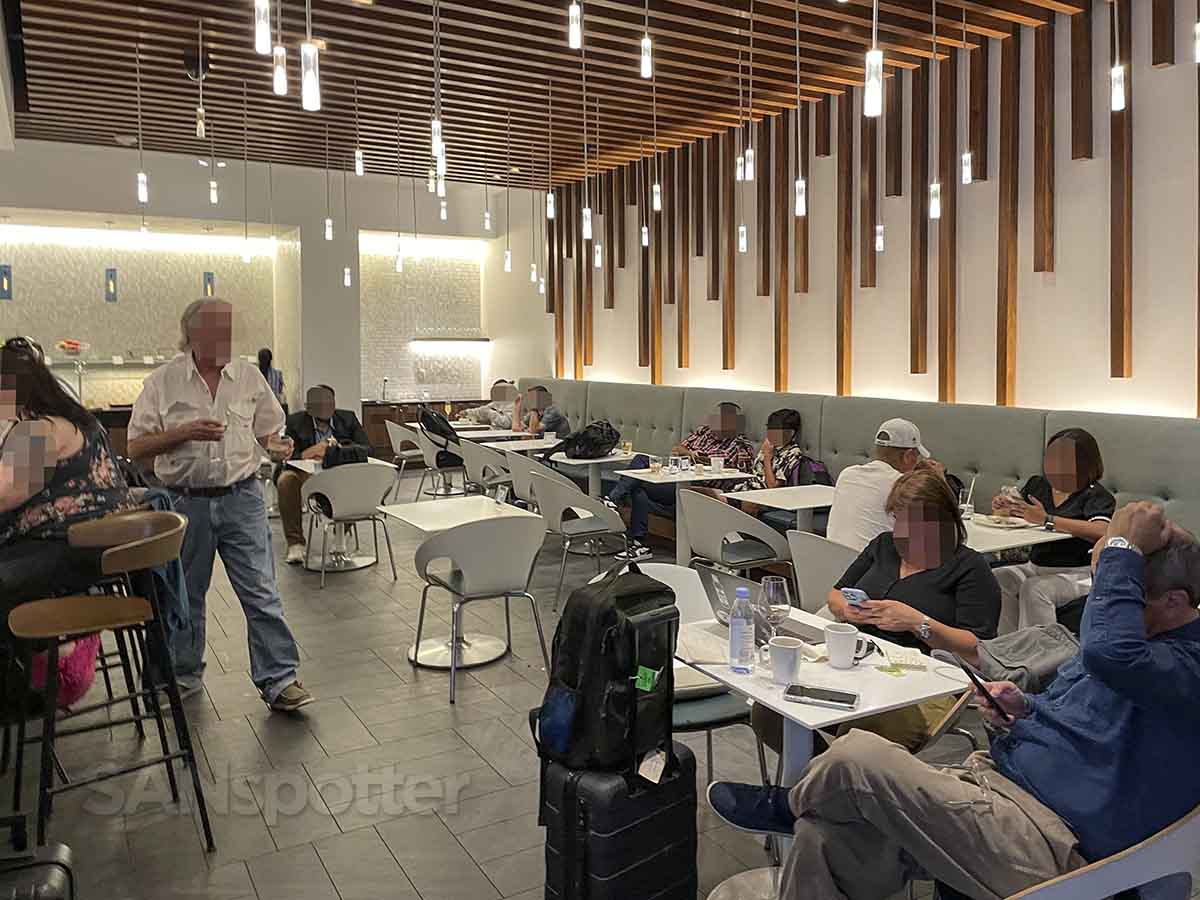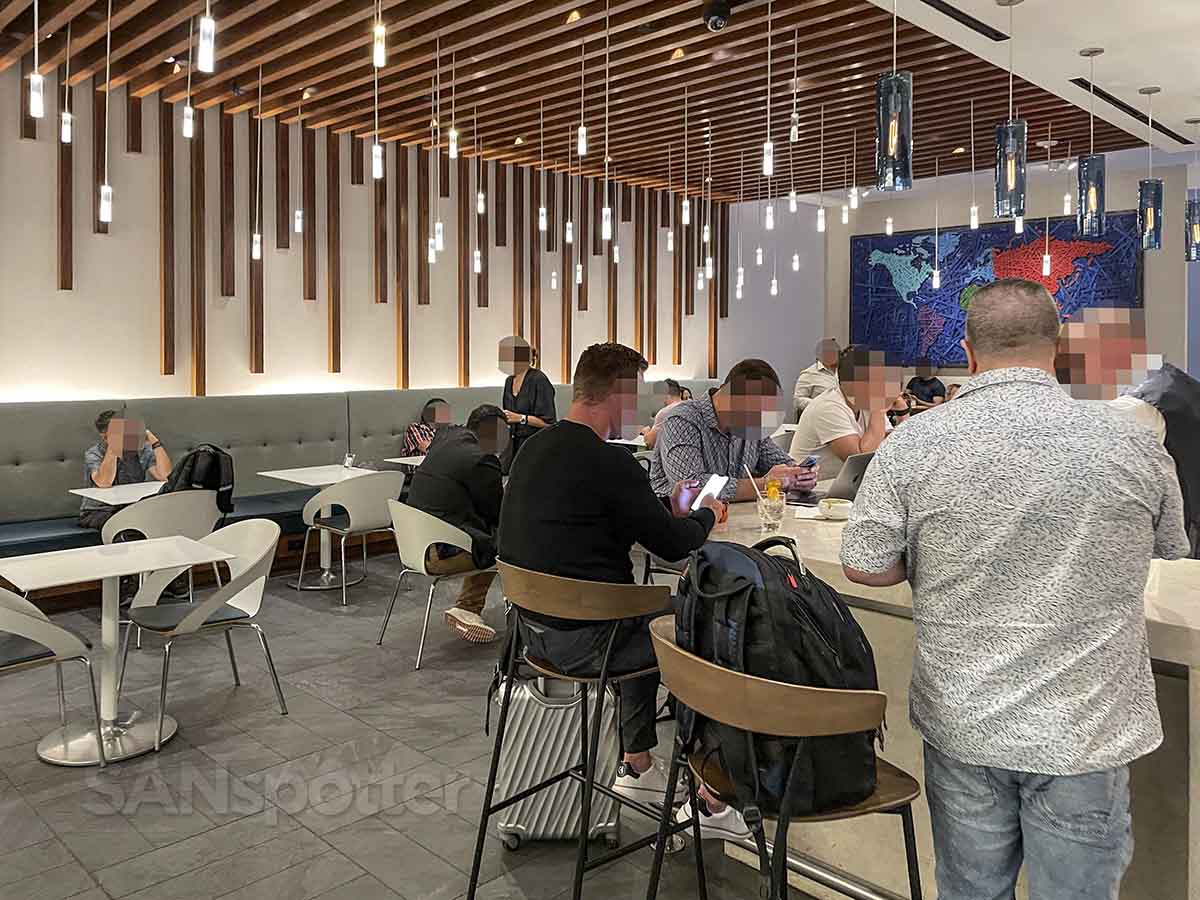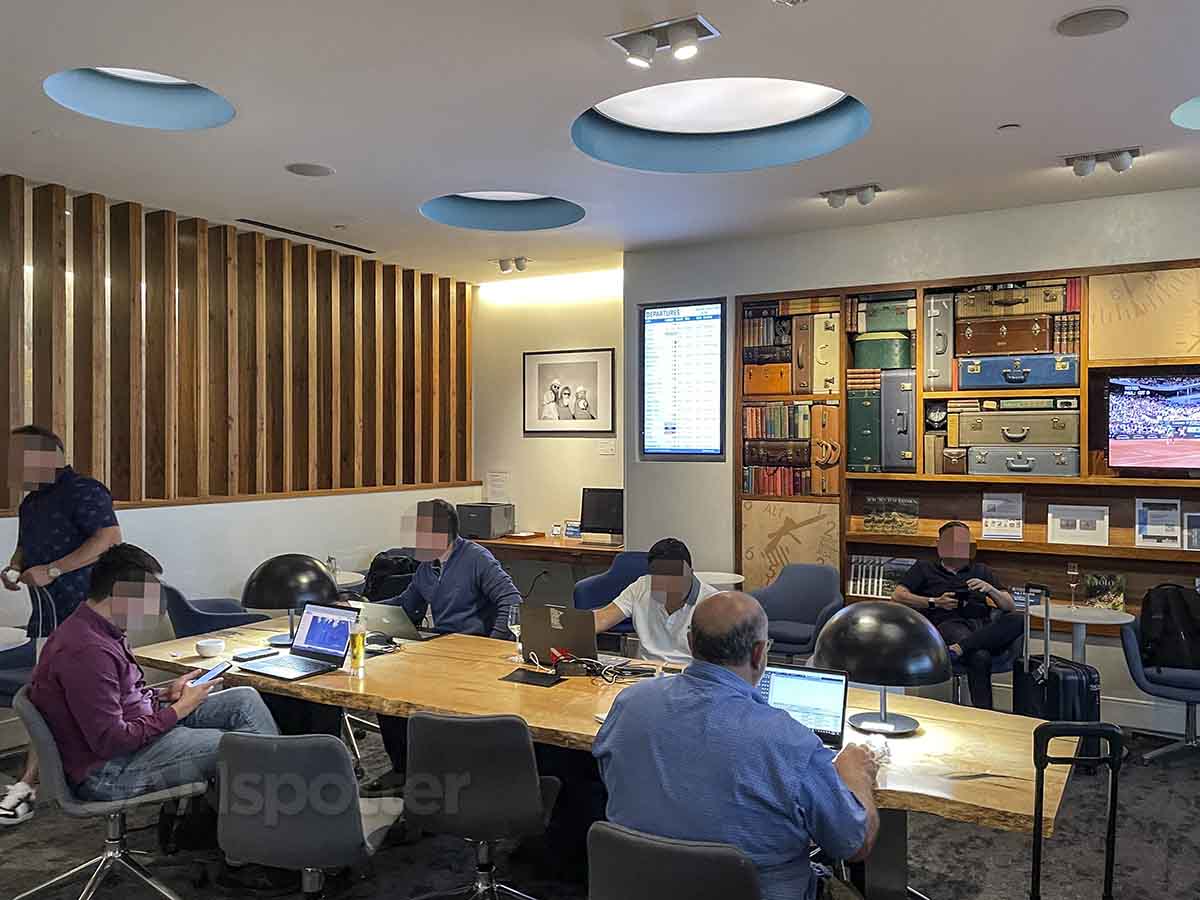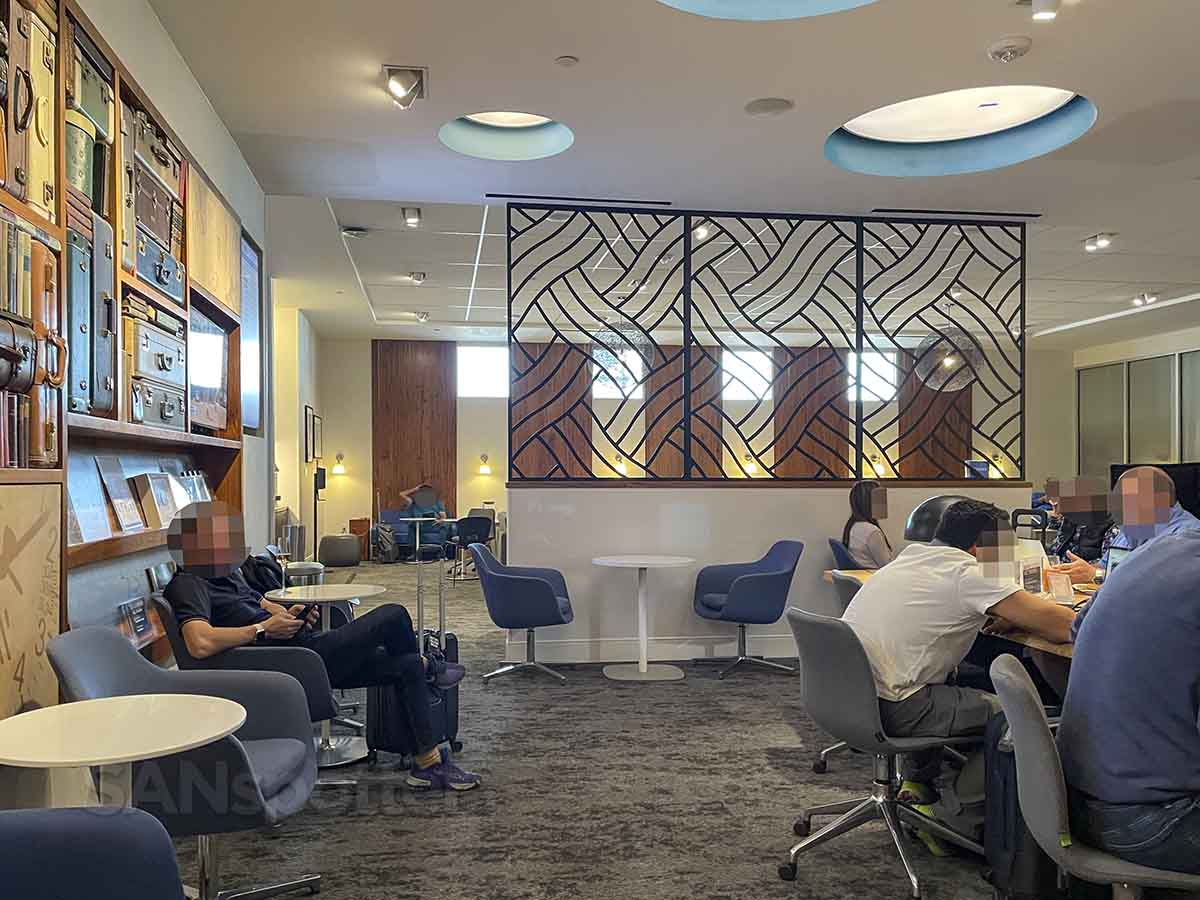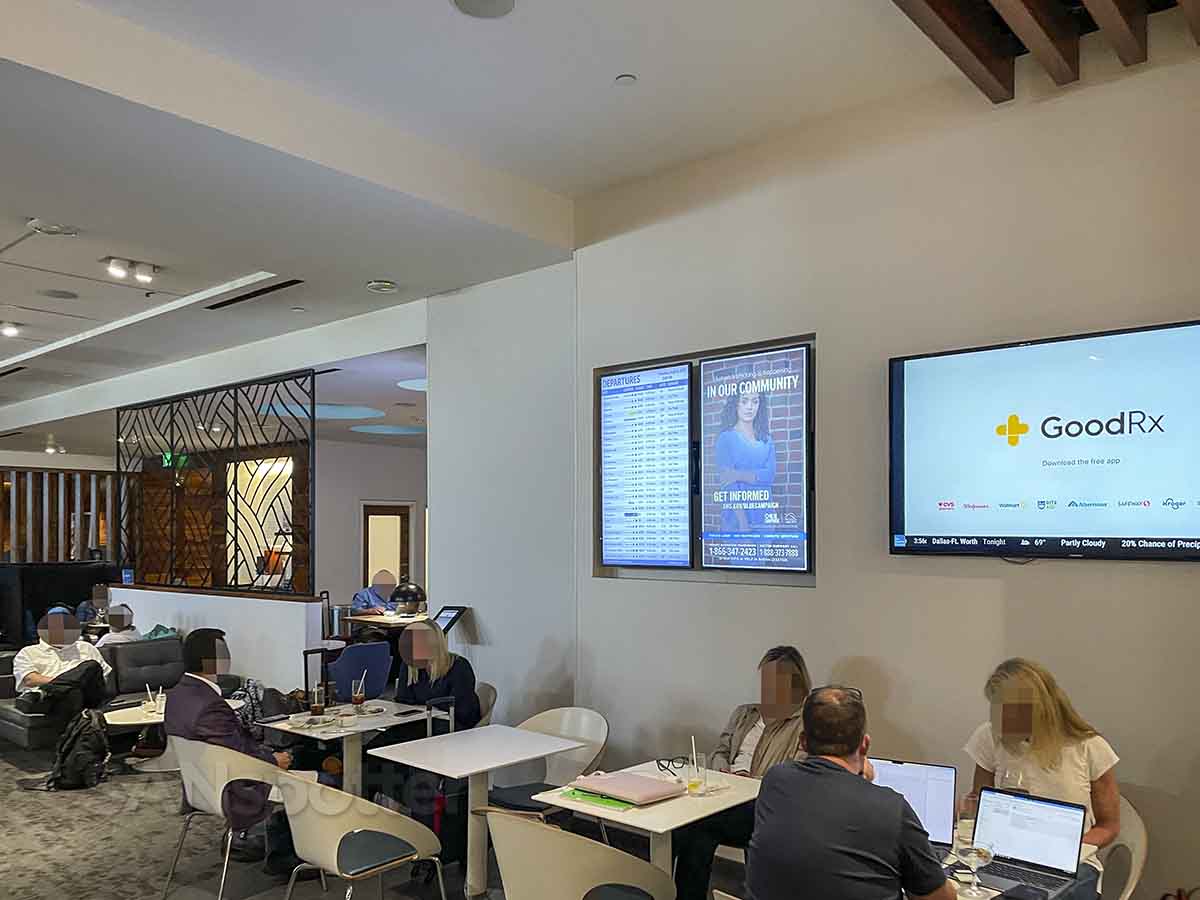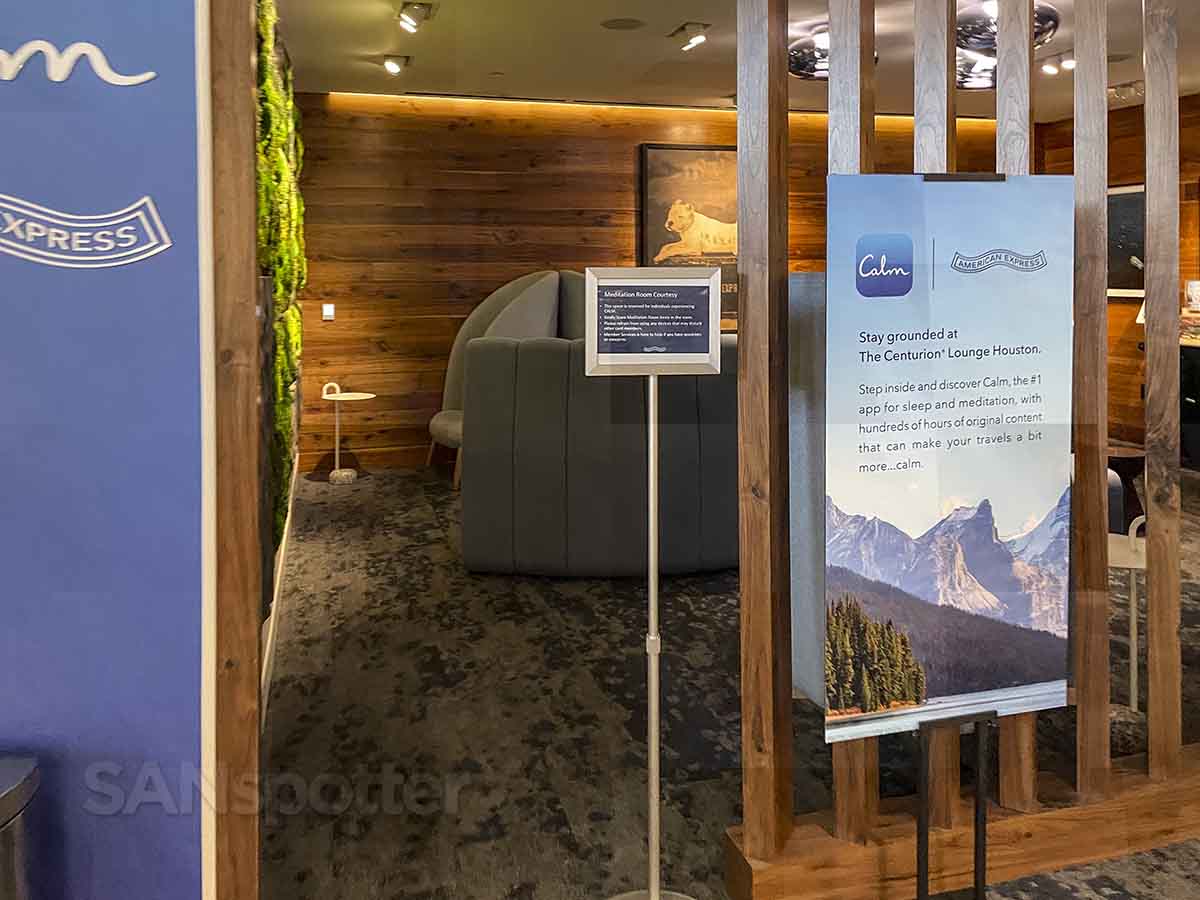 Food
I don't think I would be able to recommend this lounge at all if the food wasn't good. I mean, if there's one thing that every Amex Centurion Lounge does right, it's the food. The one here at IAH is no exception – though I did find the buffet to be slightly smaller compared to other Centurion Lounges.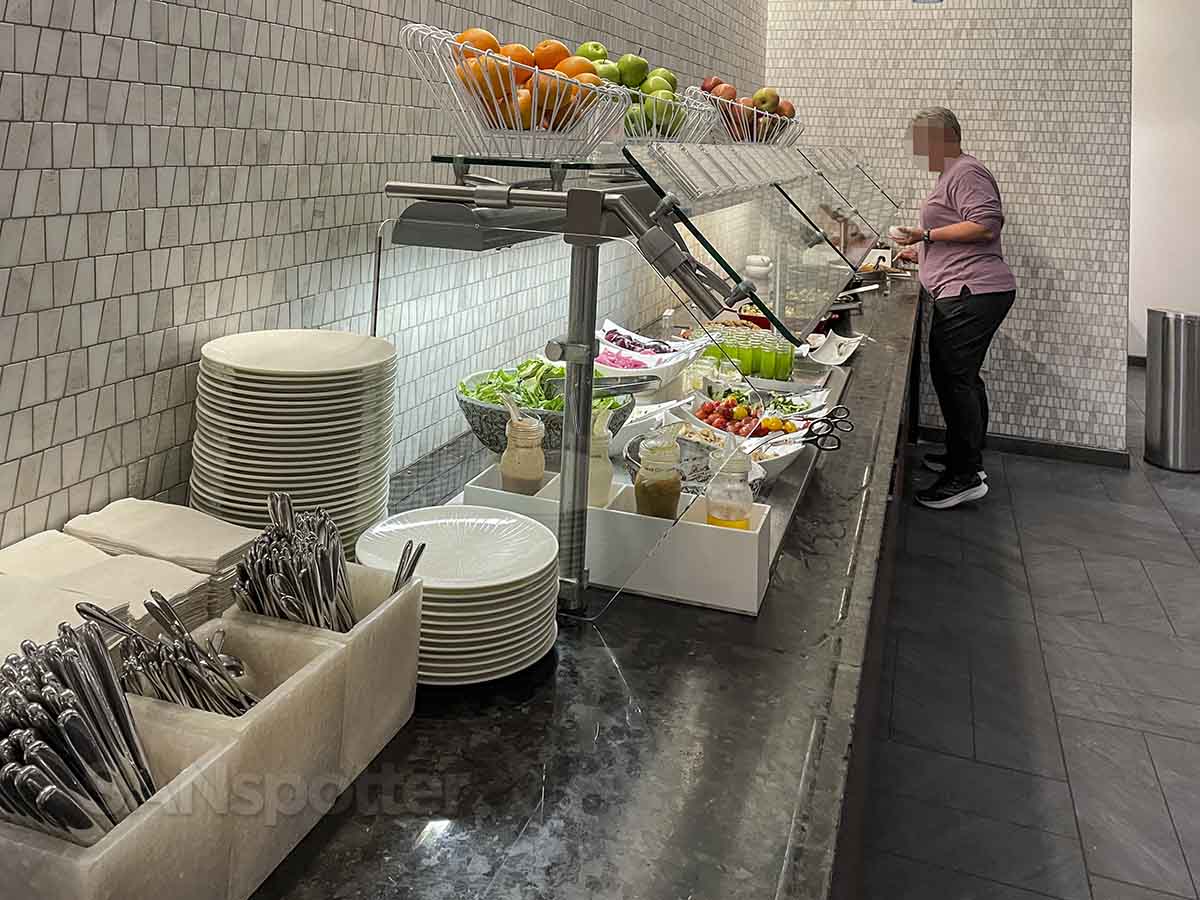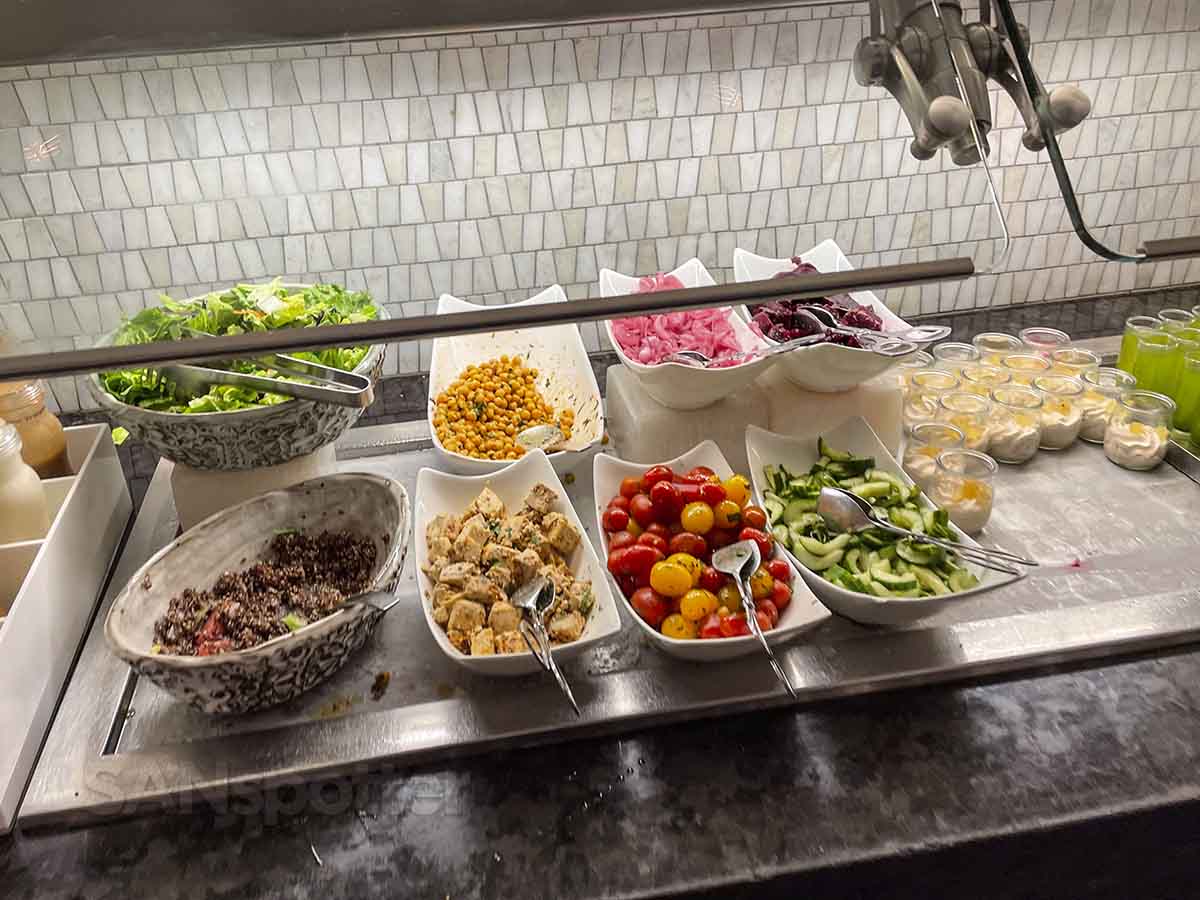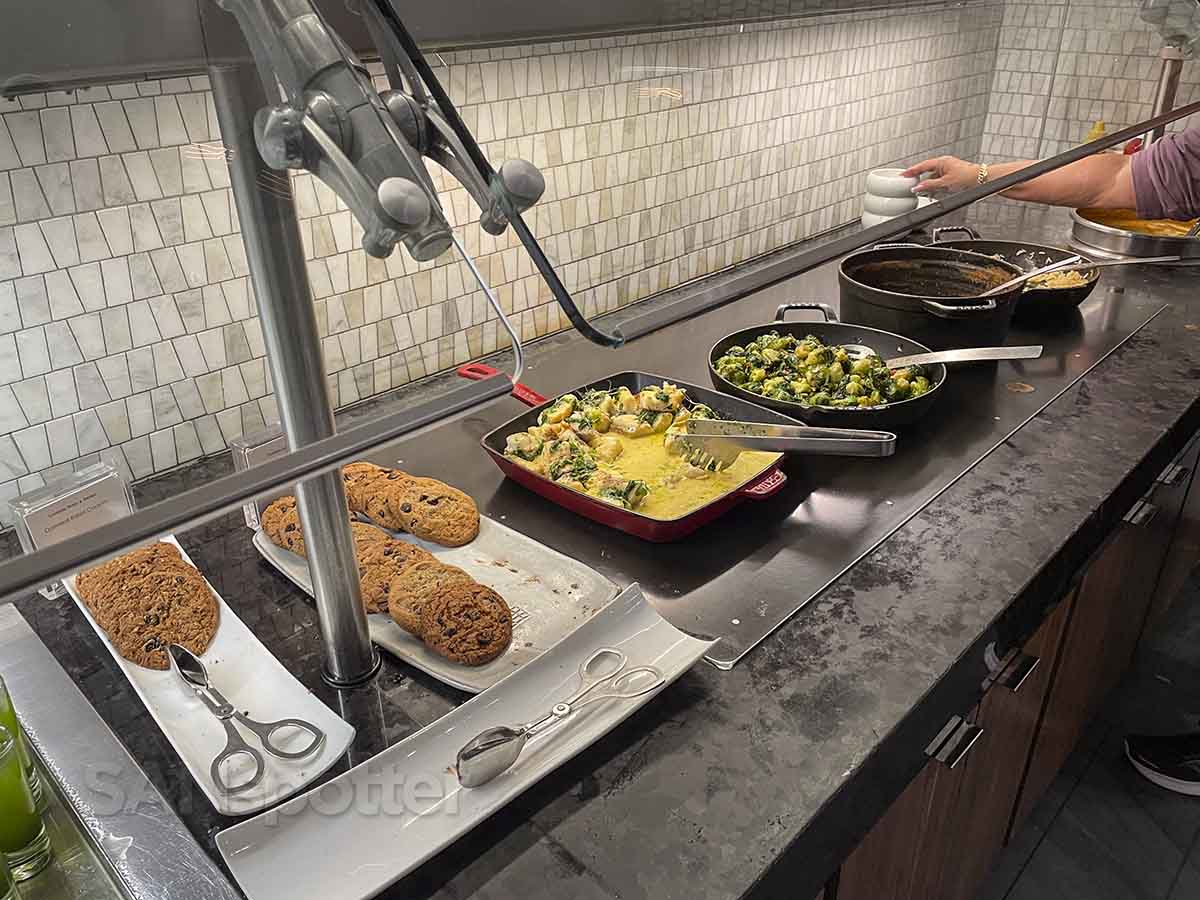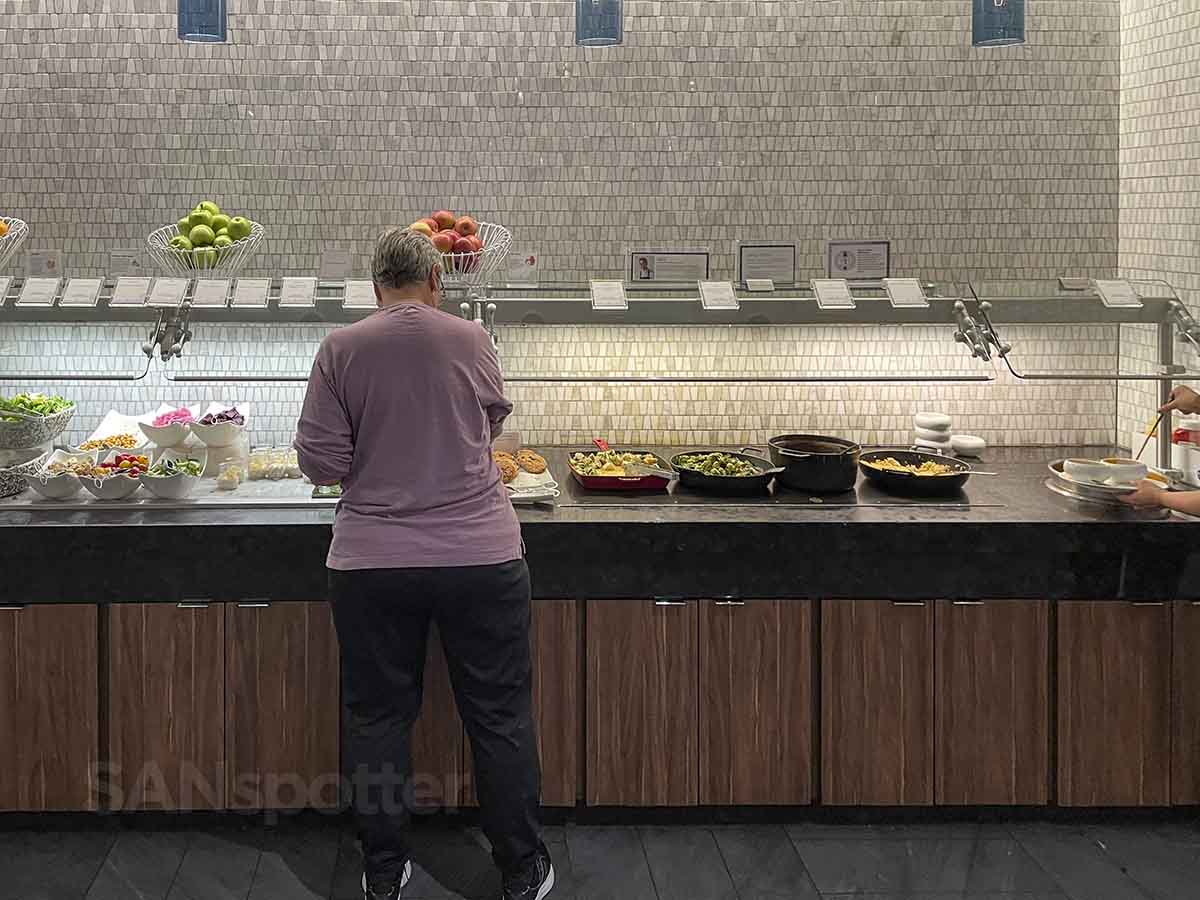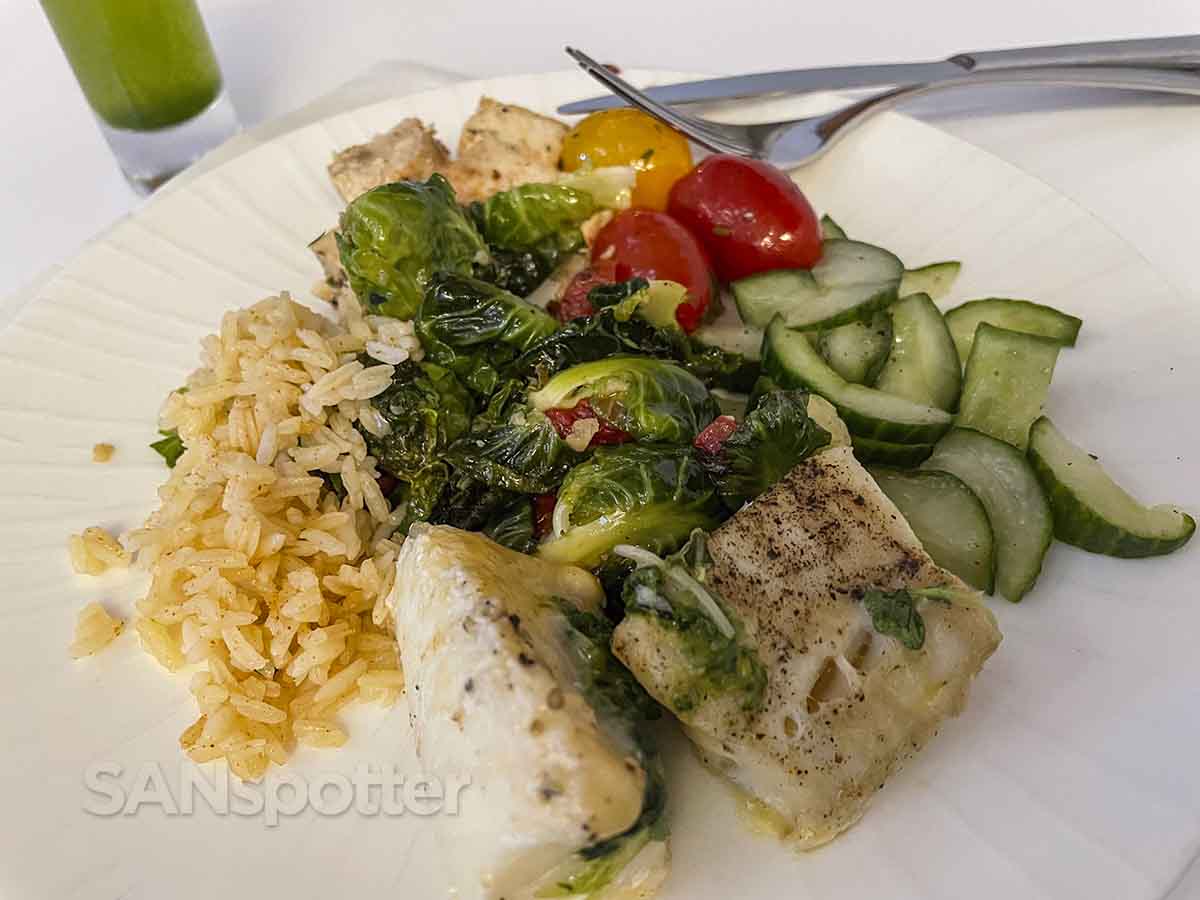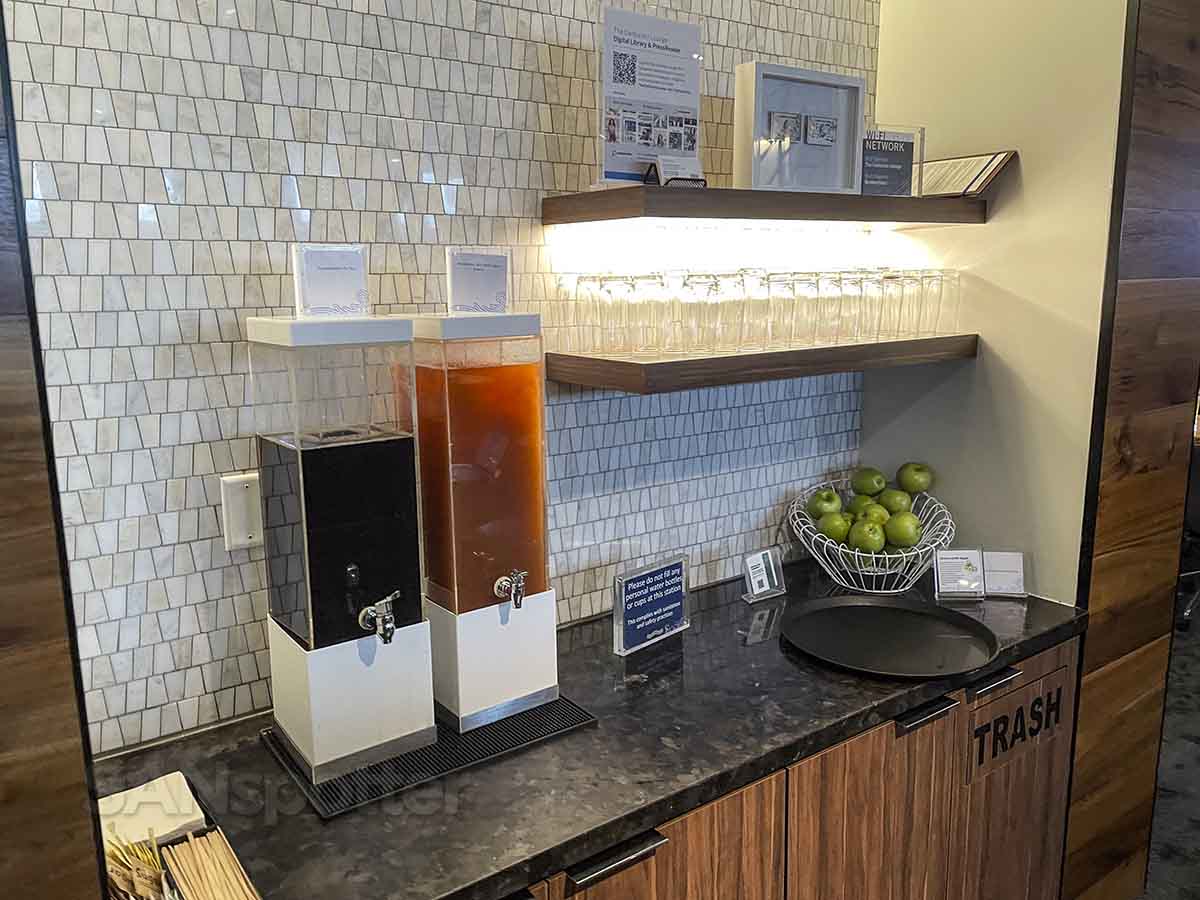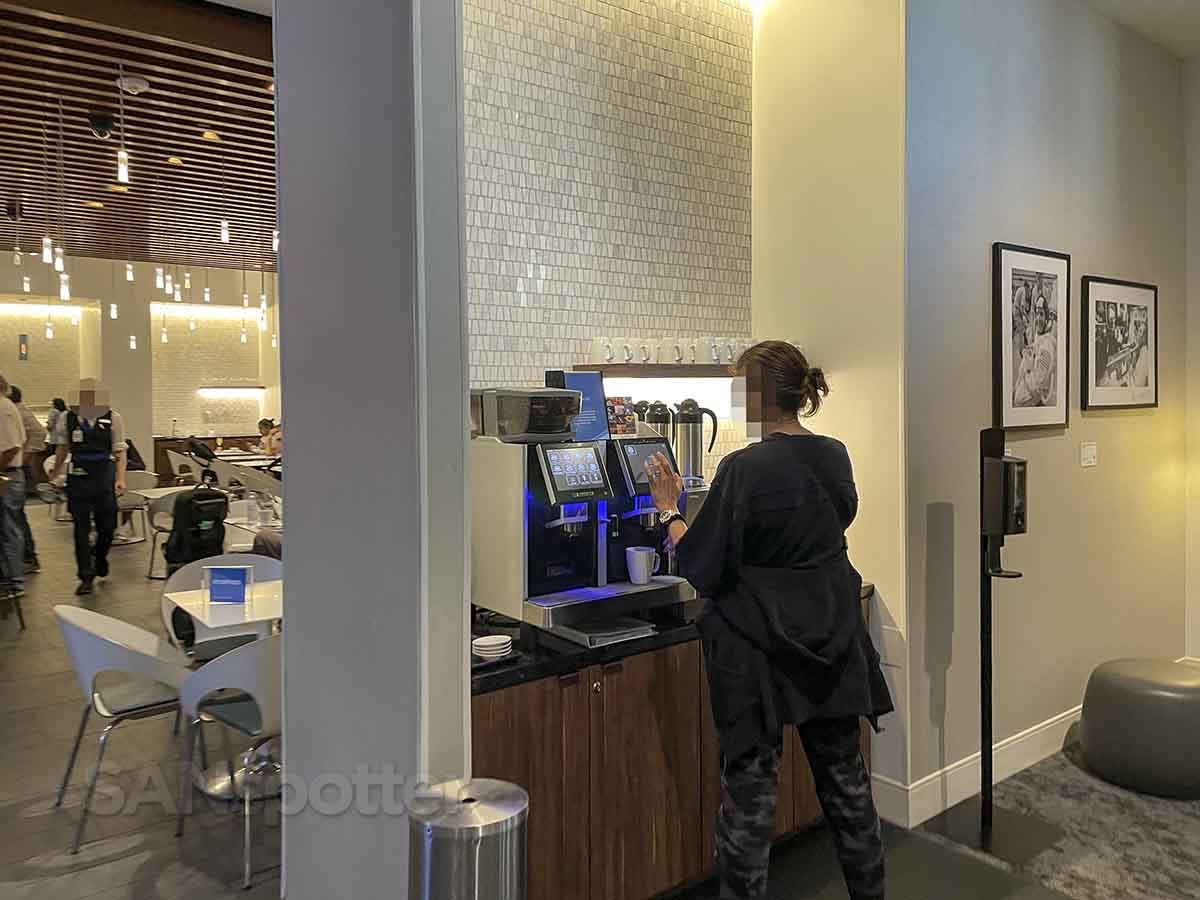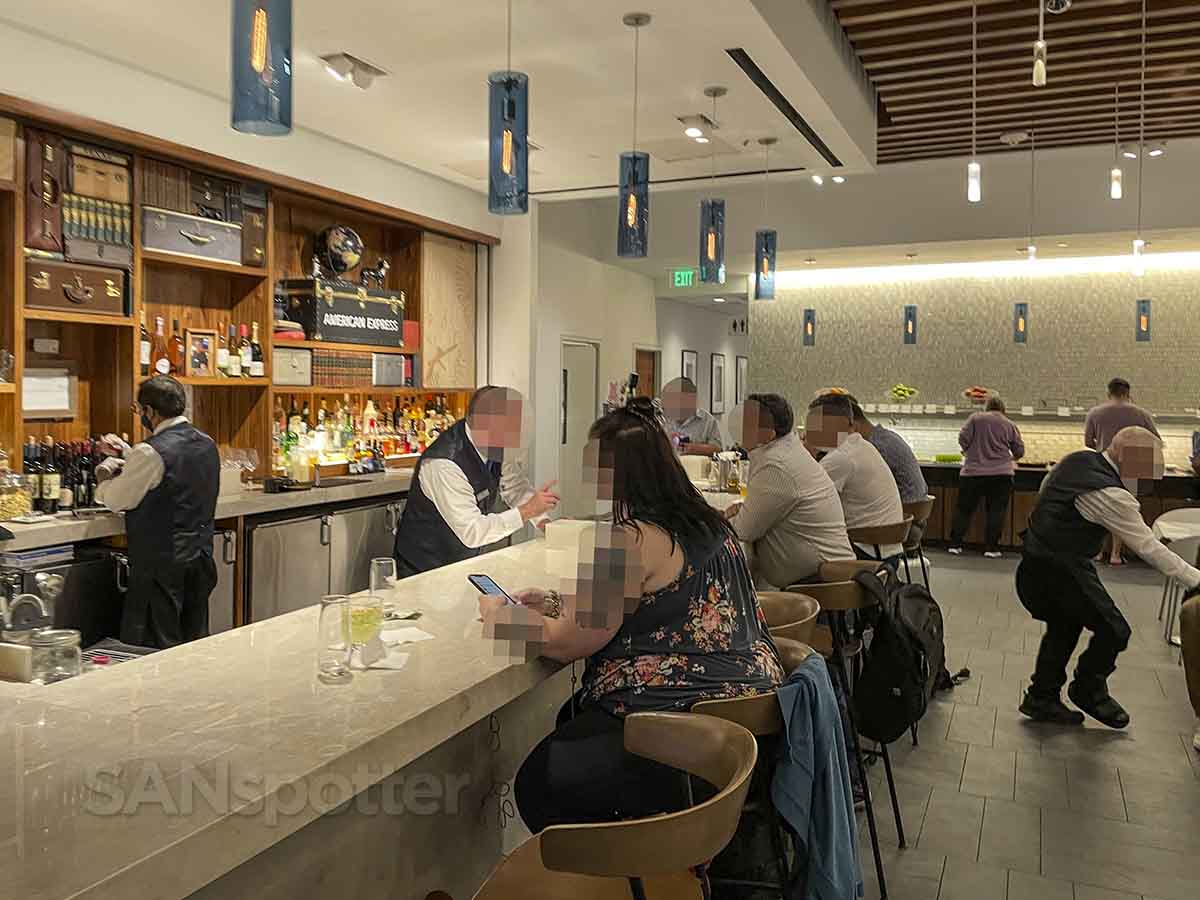 How to get in
One of the problems I have with airport lounges (in general) is the amount of research it takes to figure out if I have the credentials to get in. Getting into an American Express Centurion Lounge is relatively straightforward though. I like how the rules are consistent from location to location.
You'll need one of the following American Express cards to get in (along with a same day boarding pass and government issued ID):
Business Platinum Card
Corporate Platinum Card
Delta SkyMiles Reserve Card
Delta SkyMiles Reserve Business Card
Centurion Members are also welcome. That said, keep an eye on the latest official entry requirements (because things do change from time to time).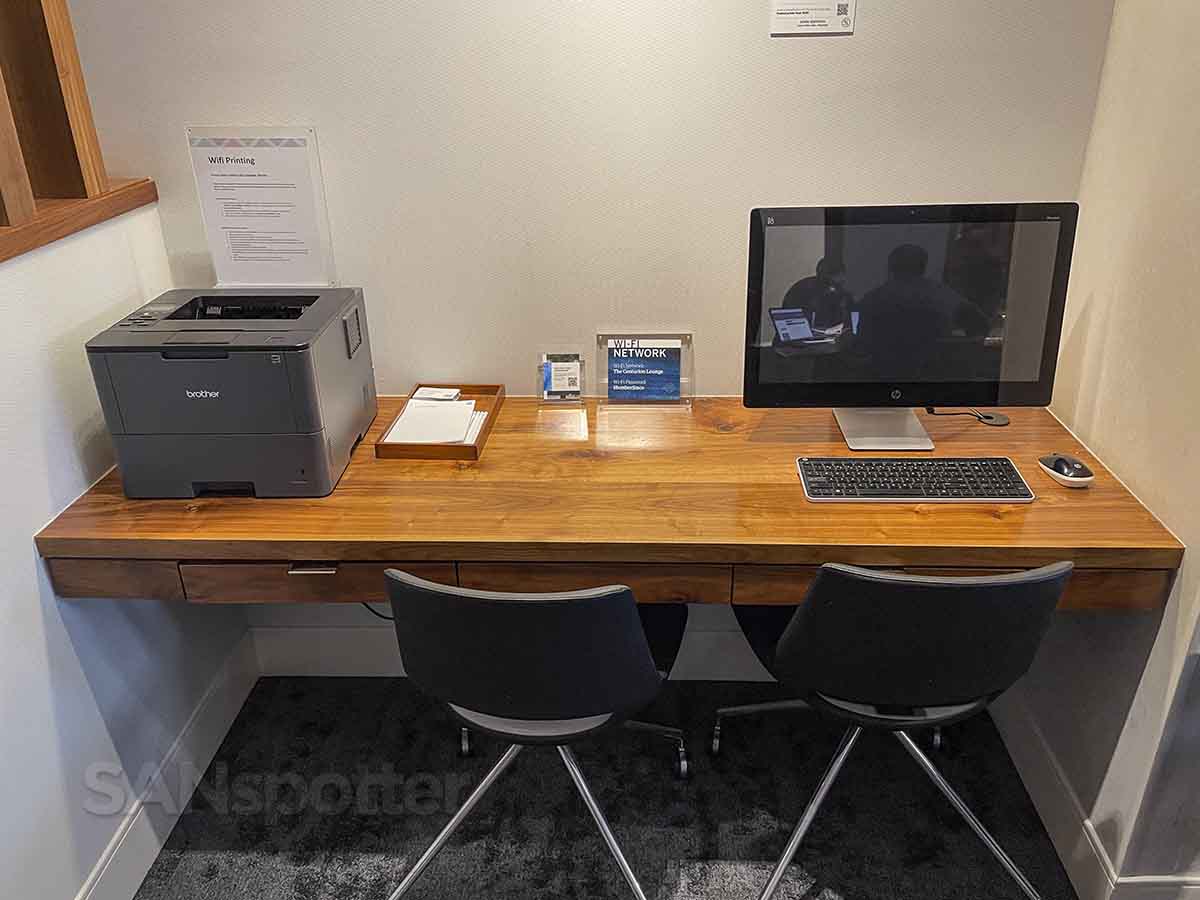 Pros and cons of the Amex IAH Centurion Lounge
Long story short, I'm of the opinion that the only legitimate reason to visit this lounge is for the food and drinks. It's not all that great of a place for relaxation – mainly because of how small and crowded it is. That said, here's my specific list of pros and cons:
Pros
The food is excellent, and very much on par with other lounges in the Amex Centurion network.
The large bar area makes it an excellent place to pop in for a drink or two (or three).
The lounge attendants were incredibly kind and helpful, offering me drink refills and anything else I might need during my visit.
Cons
It's cozy. Another way of saying it is that it's small. And yet another way is to say it's cramped. None of those statements are false.
I found the atmosphere to be too noisy and busy to be able to relax.
The buffet seemed a little small compared to other Centurion Lounges.