Would it surprise you that WestJet 787-9 business class has been one of my most requested airline reviews of the past two years? For those of you who have begging me to do this, probably not.
I recently flew from Toronto to Calgary on the WestJet 787-9. I'm happy to report that their business class seats are extremely comfortable, very spacious, and every bit as good as international business class on any other global airline.
Yeah, I was skeptical of a little rinky-dink 737-based Canadian airline going big with 787s, but you know what? It seems like they actually know what they're doing.
WS665
Toronto, ON (YYZ) – Calgary, AB (YYC)
Tuesday, September 27, 2022
Aircraft: 787-9
Registration: C-GYRS
Duration: 3 hours 33 minutes
Seat: 4K (Business Class)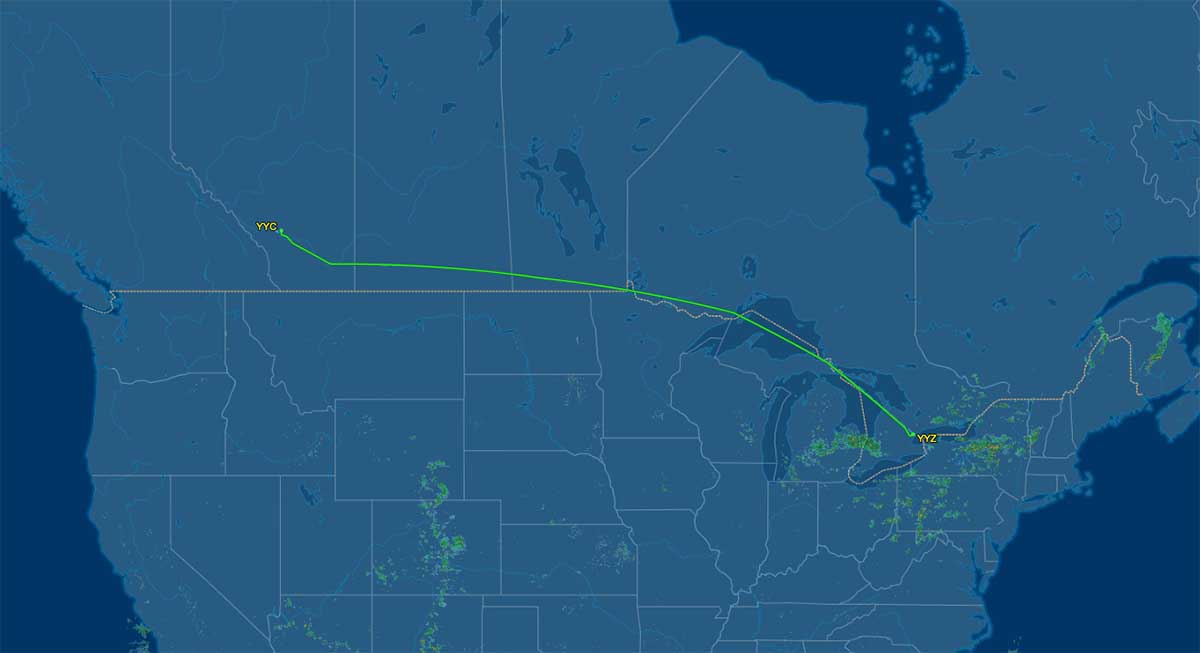 The video
One of the most interesting things about putting together the video from this flight was how similar it felt to putting together a video for any other long haul international business class product. That's basically just a long way of saying that WestJet really impressed me.
A full review of my WestJet 787-9 business class experience from Toronto to Calgary
With a total flying time of 3 hours and 33 minutes, going from Toronto to Calgary was the perfect way to give the WestJet 787 a try. That's long enough to experience a full meal and a decent nap afterwards, but not long enough that I'd be miserable if it totally sucked. Spoiler alert: it didn't suck.
Arrival at the Toronto Pearson International Airport
After a nice night at the Gateway Sheraton Hotel, it was simply a matter of walking down some stairs, through a tunnel, and across the street. WestJet uses Terminal 3 at the Toronto Pearson International Airport. It's one of the older terminals at YYZ, and it's a little rough around the edges.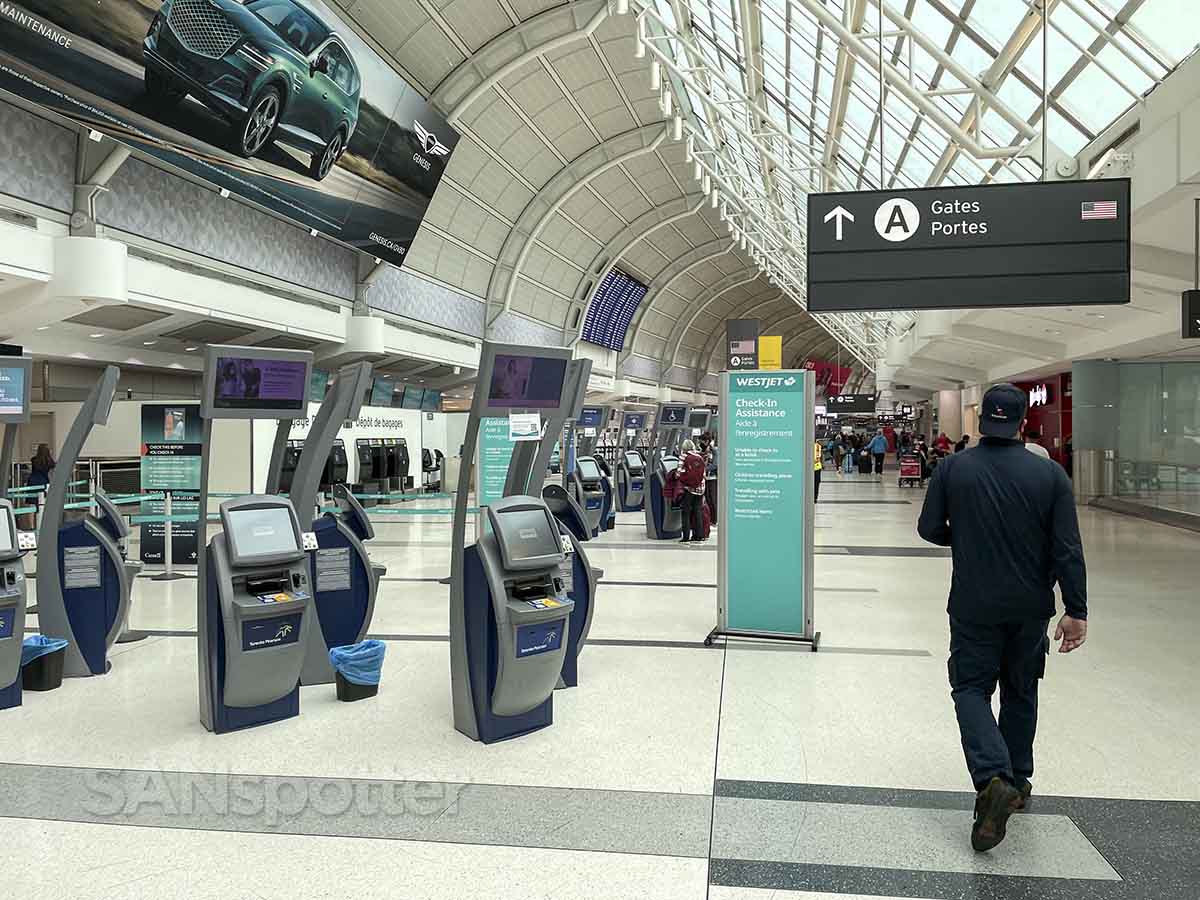 < panicked walking >
Lounge access
If you're flying international business class on WestJet out of Toronto, you'll have access to the Plaza Premium lounge located at the center of Terminal 3. Note that domestic business class passengers on the 787-9 (such as myself) have access as well.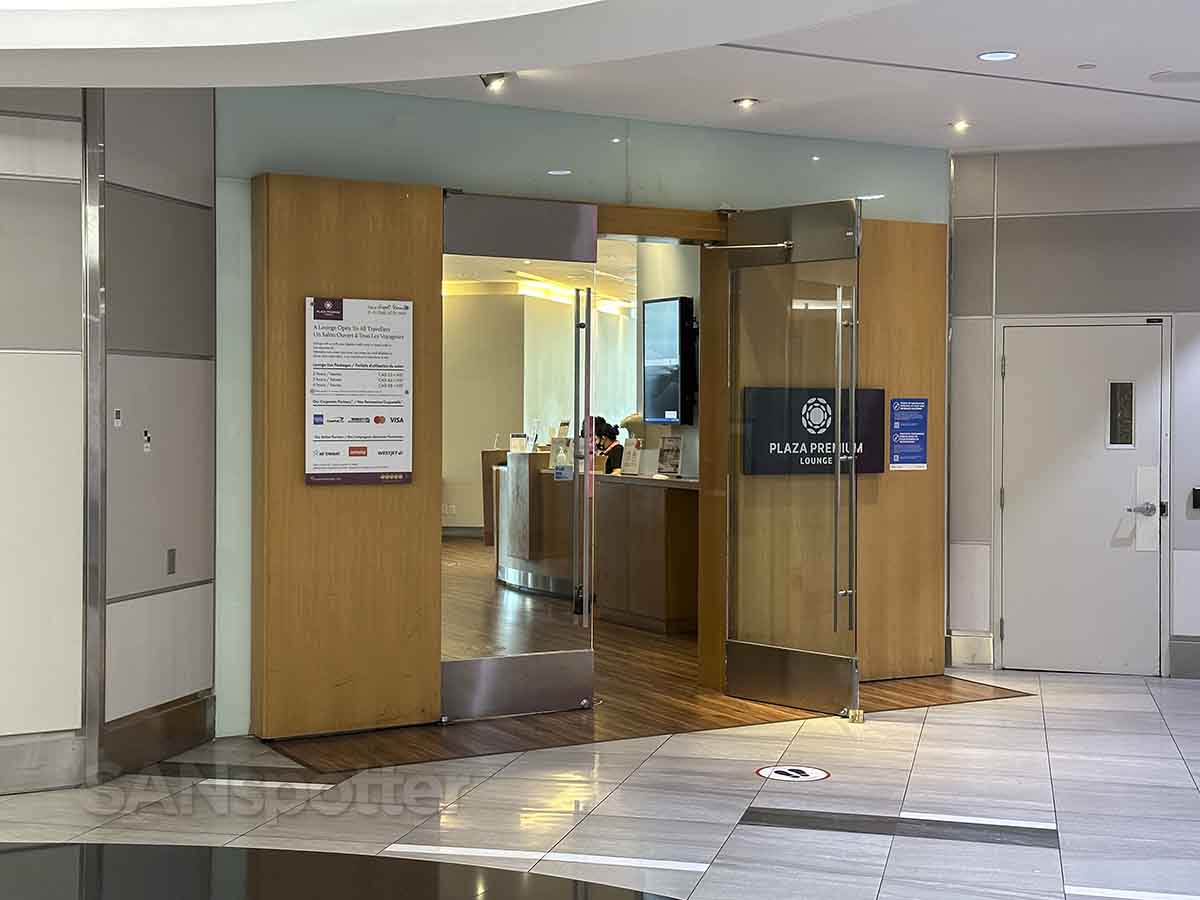 The boarding process for flight number 665 to Calgary
I was having mega-flashbacks to my last WestJet flight as they started the boarding process. No, WestJet 737-800 economy from Vancouver to Los Angeles wasn't anything like what I'd be experiencing today, but it was just nice to see that stylish WestJet logo again on my boarding pass.
My first impressions of the business class seats on the WestJet 787-9
I immediately started to "get it" as soon as I stepped onboard. WestJet's newest interiors (especially on the 787) are beautiful. And they went with a dark charcoal color for the fabric, which works really nicely with the wood and metal accents. It looks like a very high-end experience.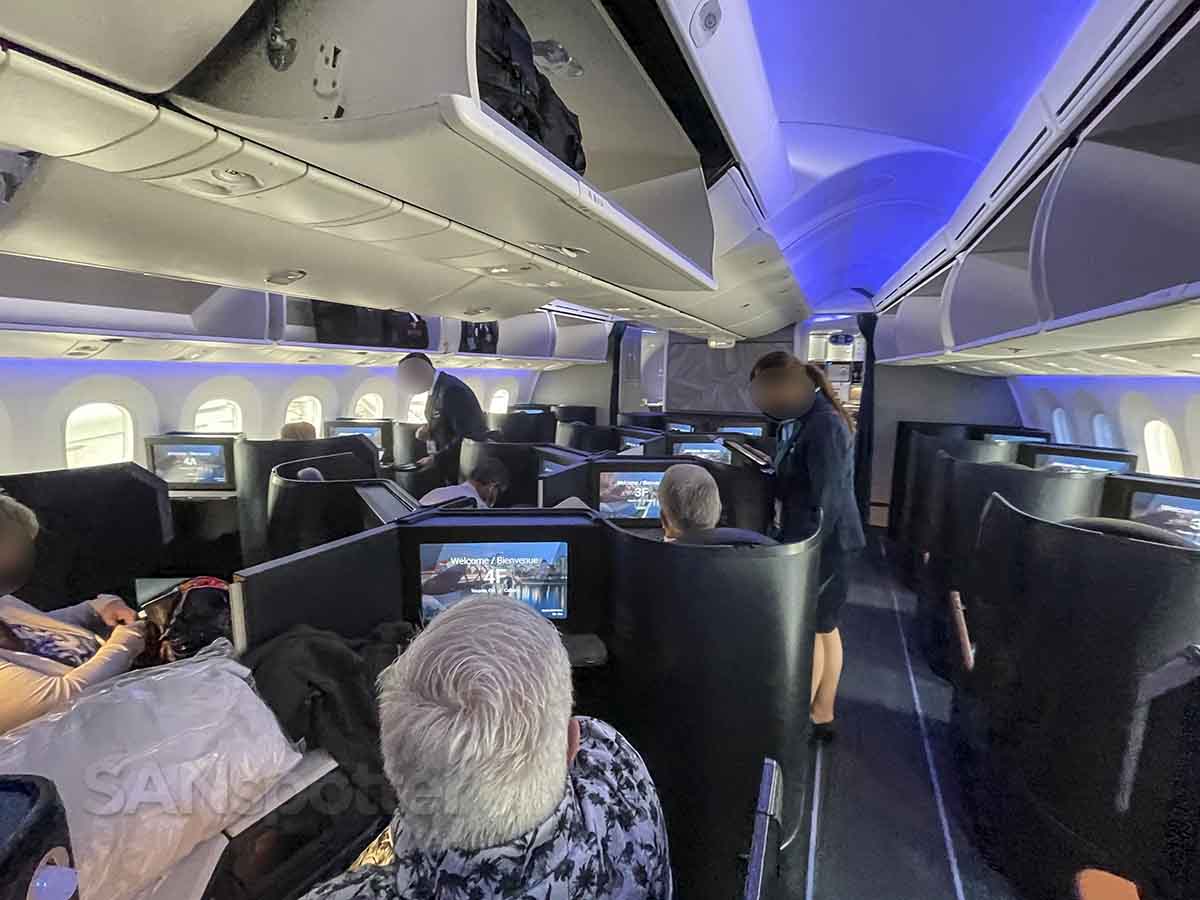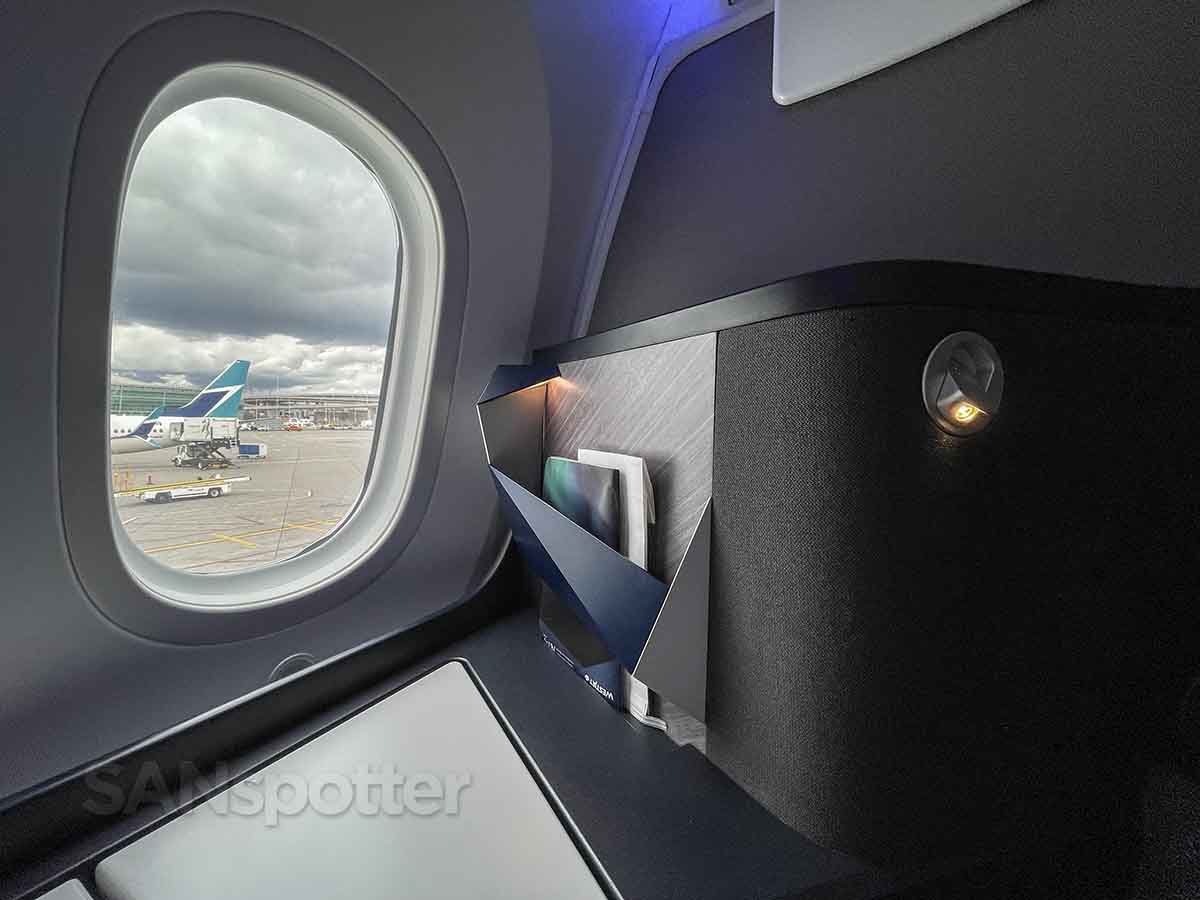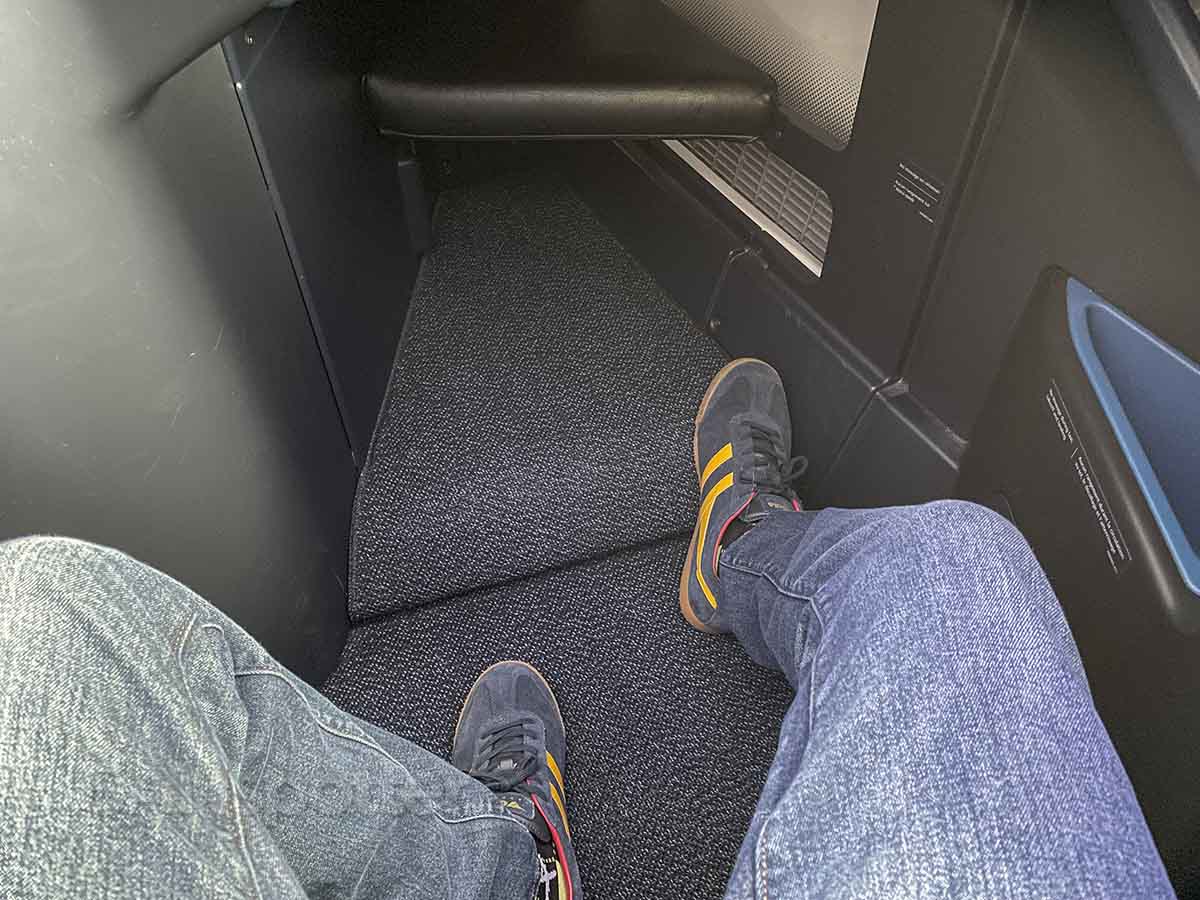 The departure out of Toronto
I always get nervous when flying out of Toronto. No, not because I have a fear of flying or anything (OK maybe a little), but this is a massive airport that often becomes overly-congested.
Thankfully, it was a quick and easy taxi out to the runway this particular afternoon. I wouldn't say that it was as casual as flying out of Dangriga or anything (as you saw in my review of the Maya Island Air Cessna 208 experience), but I was certainly expecting worse.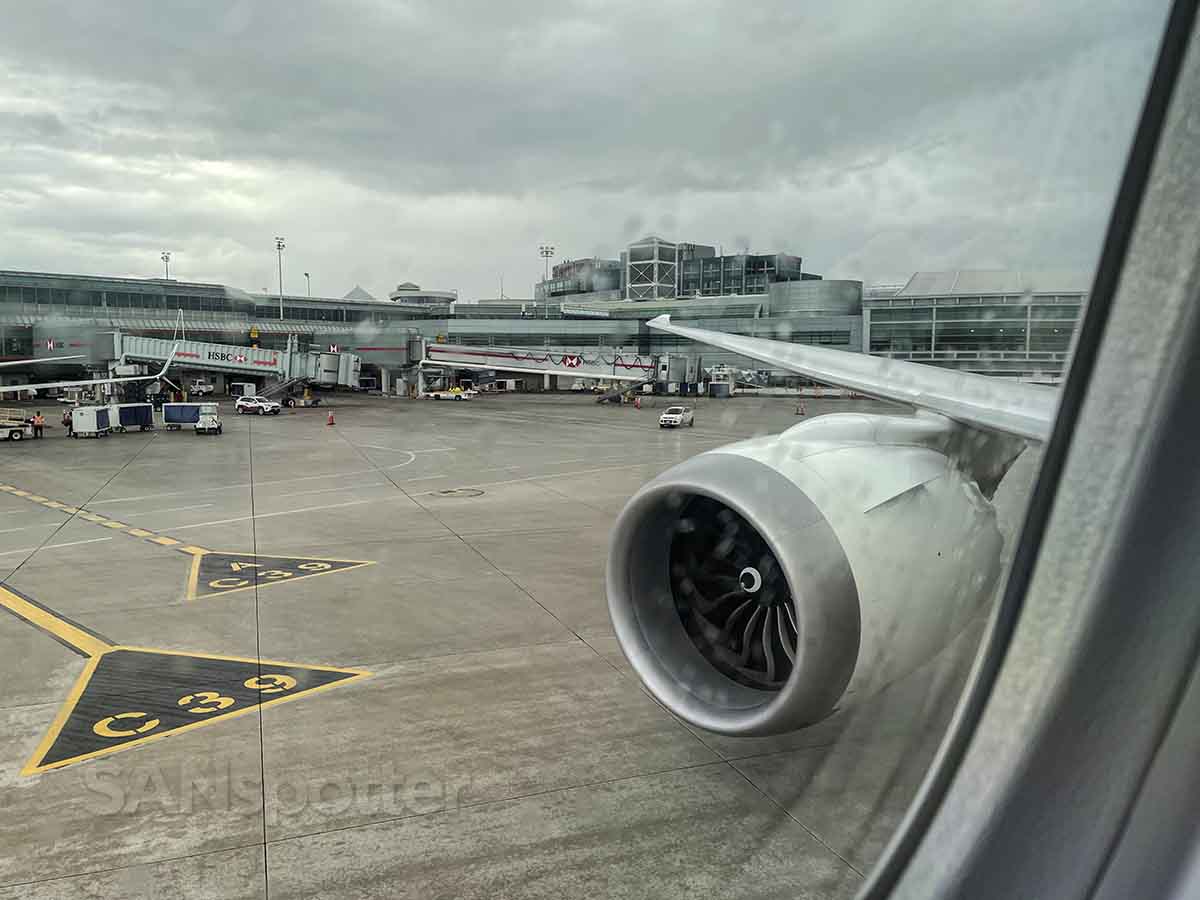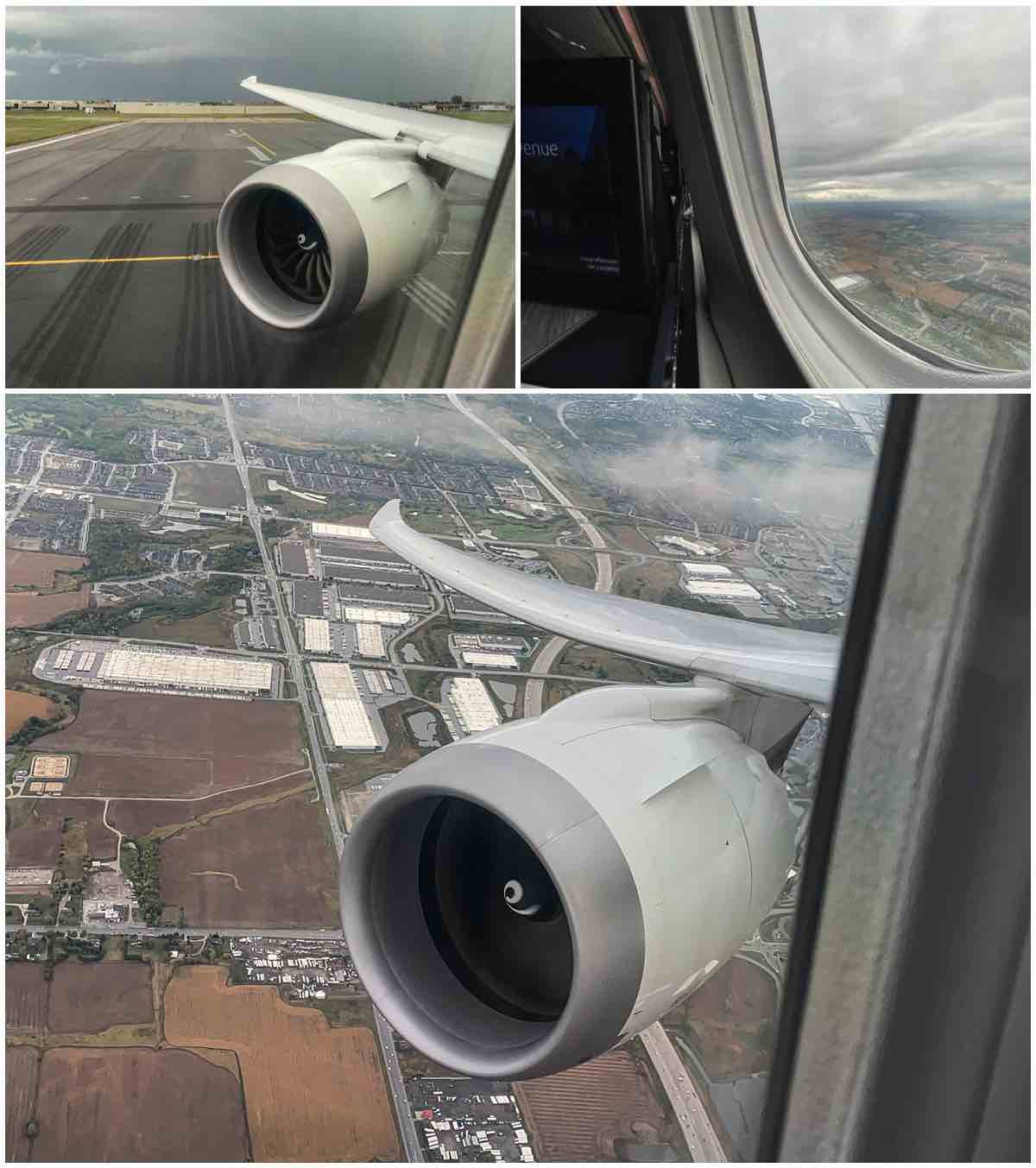 In-flight entertainment
If there's one thing that disappointed me about this business class experience, it was the entertainment system. Having flown Air Canada 737 MAX 8 economy class the day before, it was quickly obvious that the WestJet in-flight entertainment system was far inferior. The selection of movies and TV shows were just a fraction of what Air Canada offers.
The food
Domestic flights on internationally-configured aircraft can sometimes be a watered-down experience. I wasn't expecting much from the meal service, so that's why I was beyond happy to be presented with a full menu offering several choices for the main entrée.
Overall, I found the food quality to be very good. Nothing like what you'd get in Austrian Airlines Business Class or anything, but still pretty good.
Testing out the lie flat seat
A lie flat seat in WestJet 787-9 business class would be a very comfortable place to be on a long international flight. They are highly adjustable, fairly private, and the padding is just right (Goldilocks would surely approve).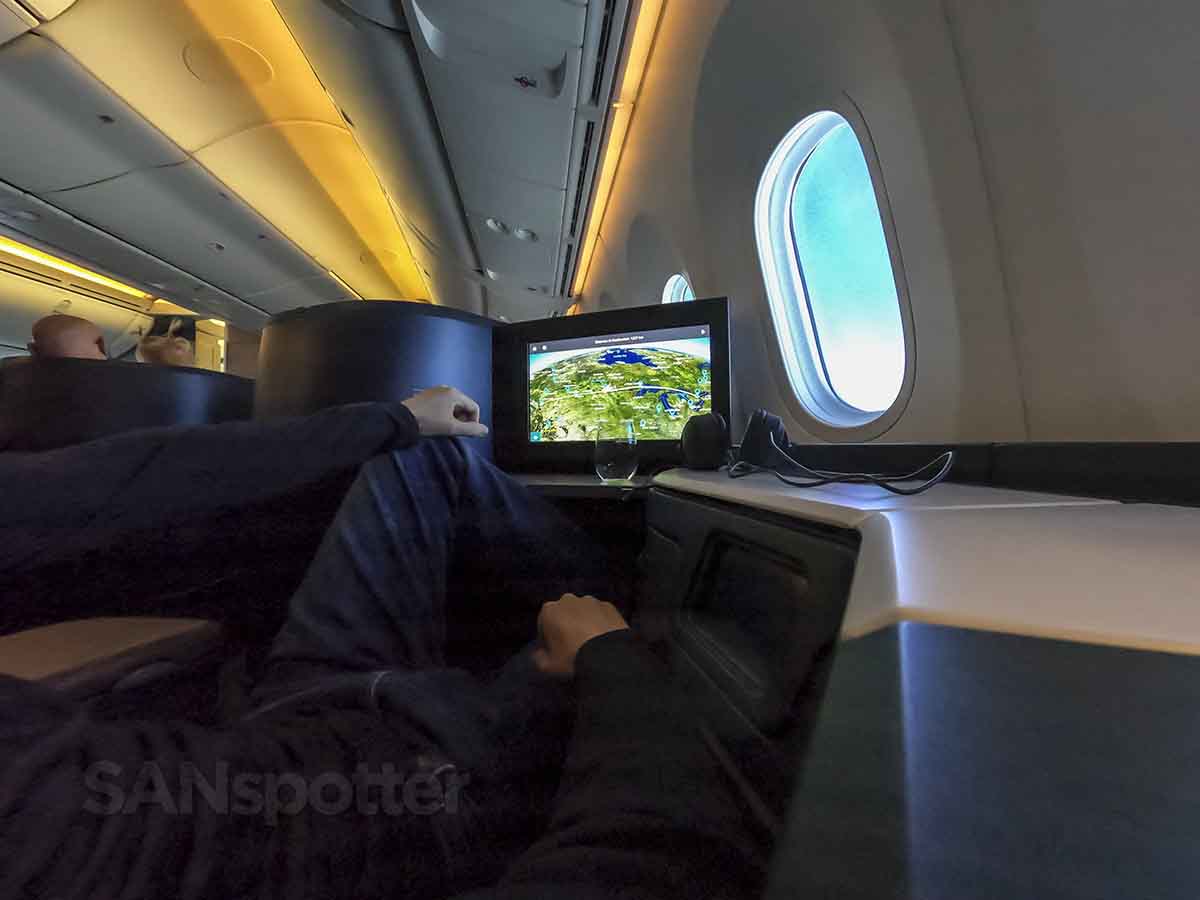 For what it's worth, there were no blankets provided on today's flight to Calgary. I didn't expect there would be, but at least we got pillows.
The arrival into Calgary
I always love flying into western Canadian airports. The scenery (as you saw in my Swoop 737-800 economy review from San Diego to Edmonton) is never disappointing. But first, I need to use the bathroom…
The weather was just about perfect as we began the descent, and there was a pretty nice view of the setting sun all the way in. Seriously – the beauty of western Canada is highly underrated IMHO.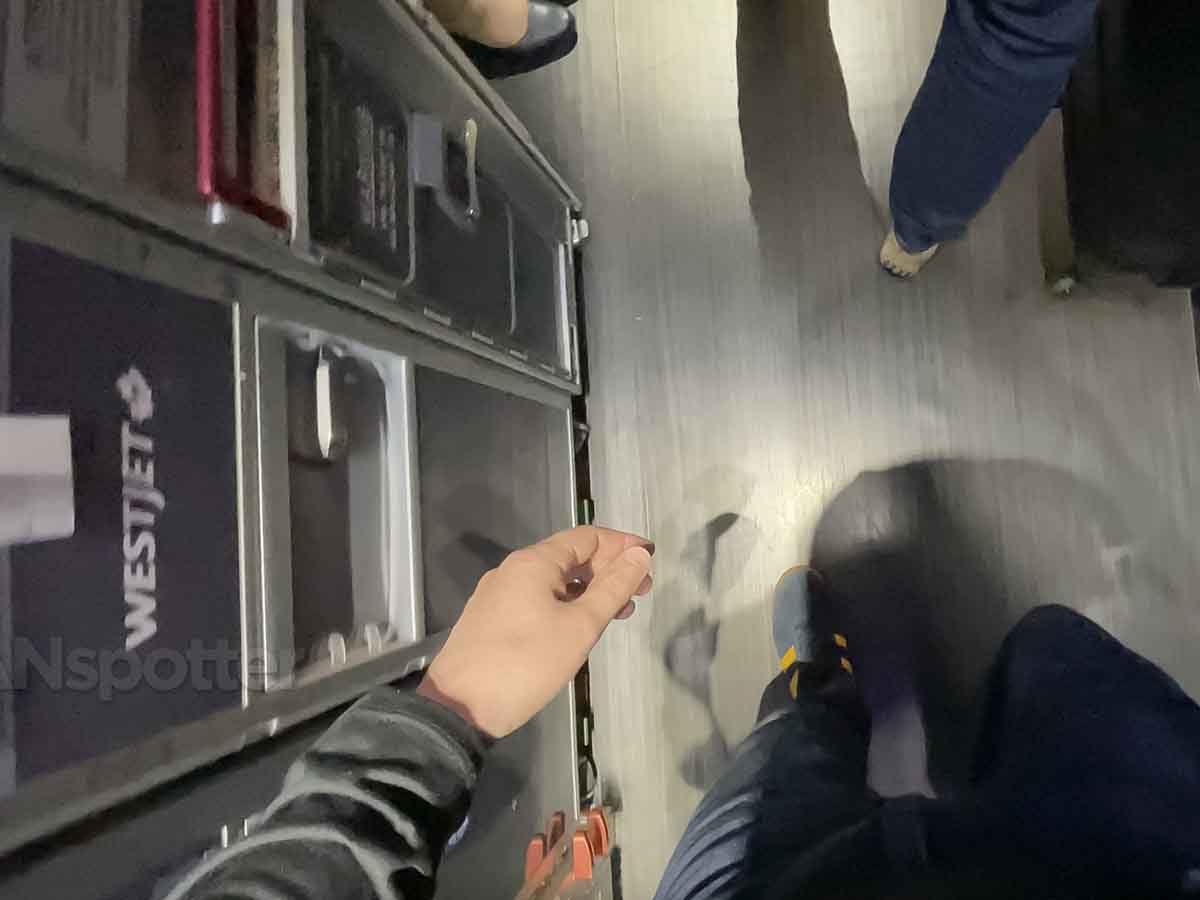 Pros and cons of the WestJet business class experience on the 787-9
Honestly, if you can get it for a decent price, there's not much about the WestJet international business class product that would make you consider avoiding it all together. From my experience, these are all the pros and cons:
Pros
The seats are every bit as good as the international business class seats on Air Canada or any other international airline.
The food was surprisingly good. I wouldn't go as far as saying that it's "world class" or anything, but it tasted (and looked) like proper international business class food.
Cabin service (in general) was excellent. WestJet isn't a small regional Canadian airline anymore – they are every bit as competitive as the other airlines.
Cons
Compared to Air Canada, the variety (and quantity) of TV shows and movies is severely lacking. There didn't seem to be much of a choice in my opinion.
Remember – the window shades on the Boeing 787 are electronically controlled. They don't get completely dark, and they don't get completely clear as well. That's just something to keep in mind if you're nitpicky about controlling the light from your window shade.
Although this isn't anything specific to the 787-9, it's important to note that you'll have better mileage-earning opportunities flying internationally with Air Canada. Aeroplan (Air Canada's frequent flyer program) is far superior to WestJet Rewards.