Yes. Everything you've heard is true. Flying on a United CRJ-200 is about as craptastic as it gets when it comes to commercial air travel.
The windows are so low that you'll hurt your neck trying to see what's happening outside. The seats are so narrow that you'll be rubbing thighs with the person sitting next to you. The white plastic walls turned yellow 15 years ago, and touching any of the stains you encounter without being fully vaccinated is a recipe for disaster.
That said, there comes a point when it starts being cool to be an outcast. On a recent trip between Flint and Chicago, I discovered that the CRJ-200 just might be annoying (and disgusting) enough to be fun.
UA4805
Flint, MI (FNT) – Chicago, IL (ORD)
Monday, October 23, 2023
Aircraft: CRJ-200
Registration: N956SW
Duration: 51 minutes
Seat: 3D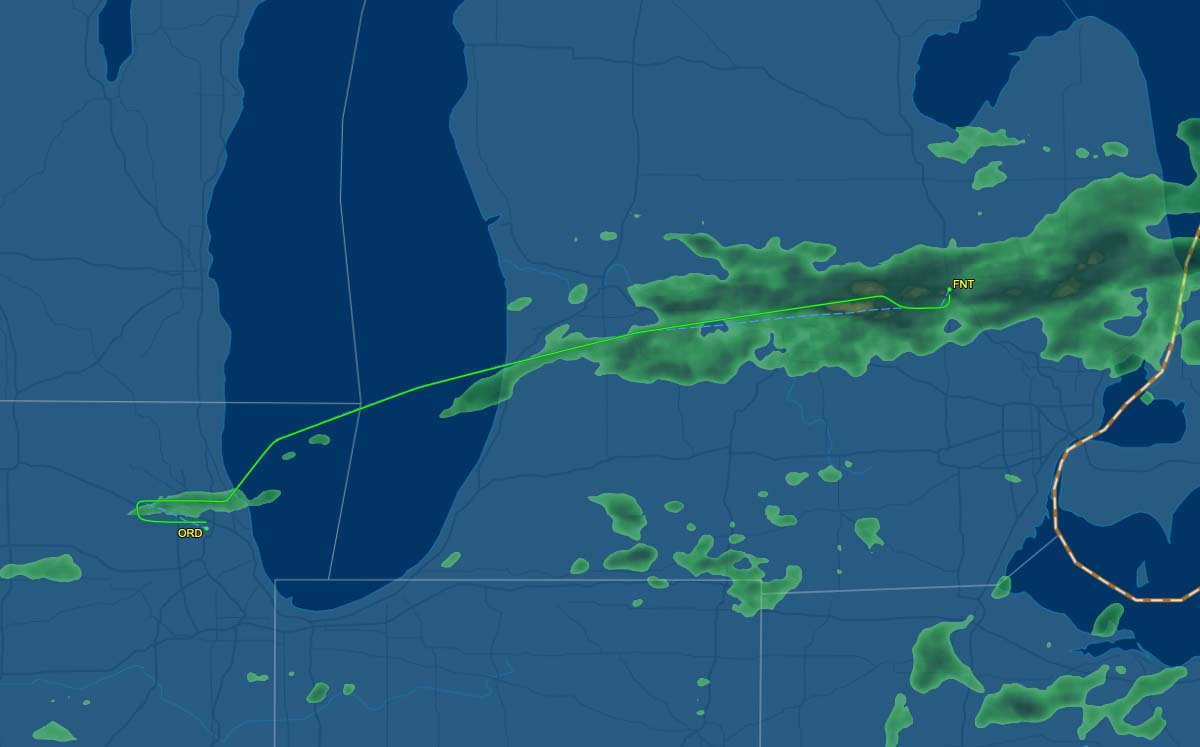 My full review of the United Express CRJ-200 from Flint to Chicago
I'm no rookie when it comes to the CRJ-200. This 51-minute hop from FNT to ORD was my 47th flight on one of these little regional jets, and I've absolutely despised nearly every one of those experiences. But it's 2023, this aircraft is getting on in years, and I'm starting to feel nostalgic. It's amazing how a little nostalgia can make me say nice things about stuff I used to hate.
Arrival at the Flint Bishop international airport
Those of you who read my American Eagle ERJ 145 review already know how much I enjoy flying out of FNT. It's a small (and efficient) airport, so arriving one full hour before boarding time will always be too soon.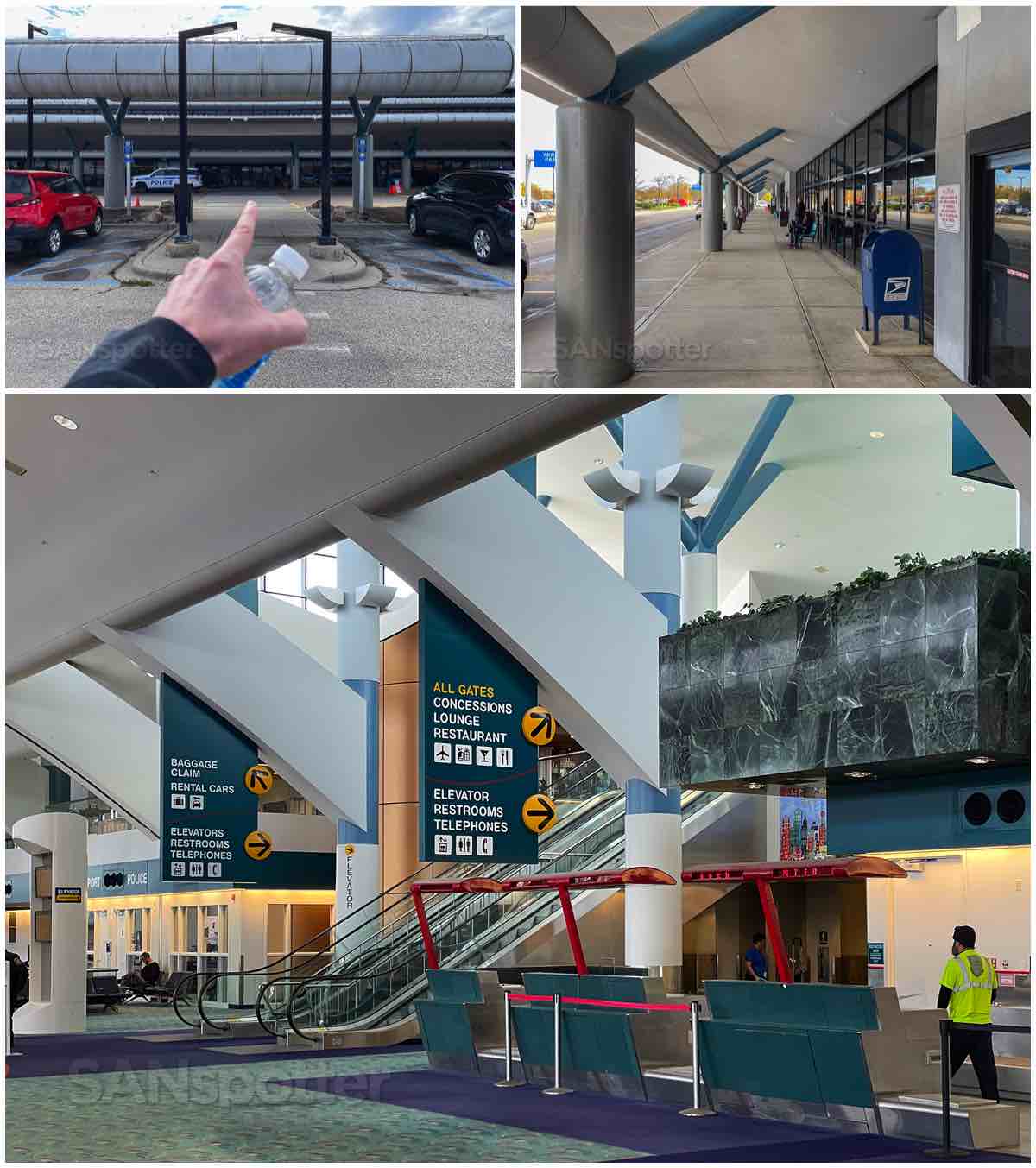 I found it interesting that this particular aircraft (N956SW) was operated by Skywest. Flint seems to be awfully far east for an aircraft operated by a western regional carrier, so I'm not exactly sure how it ended up here. Perhaps it was being punished for something.
The boarding process
It was looking to be a very full flight in the moments leading up to the boarding process. The gate area was completely full (full of people not looking very excited about flying on a United CRJ-200 lol), and boarding was called precisely on time. I was on my way down the jet bridge within minutes.
The seats
Every seat on the United Express CRJ-200 is the same. There are no first class seats (or any with extra legroom for that matter). It's all economy class in a 2-2 layout, and every seat sucks.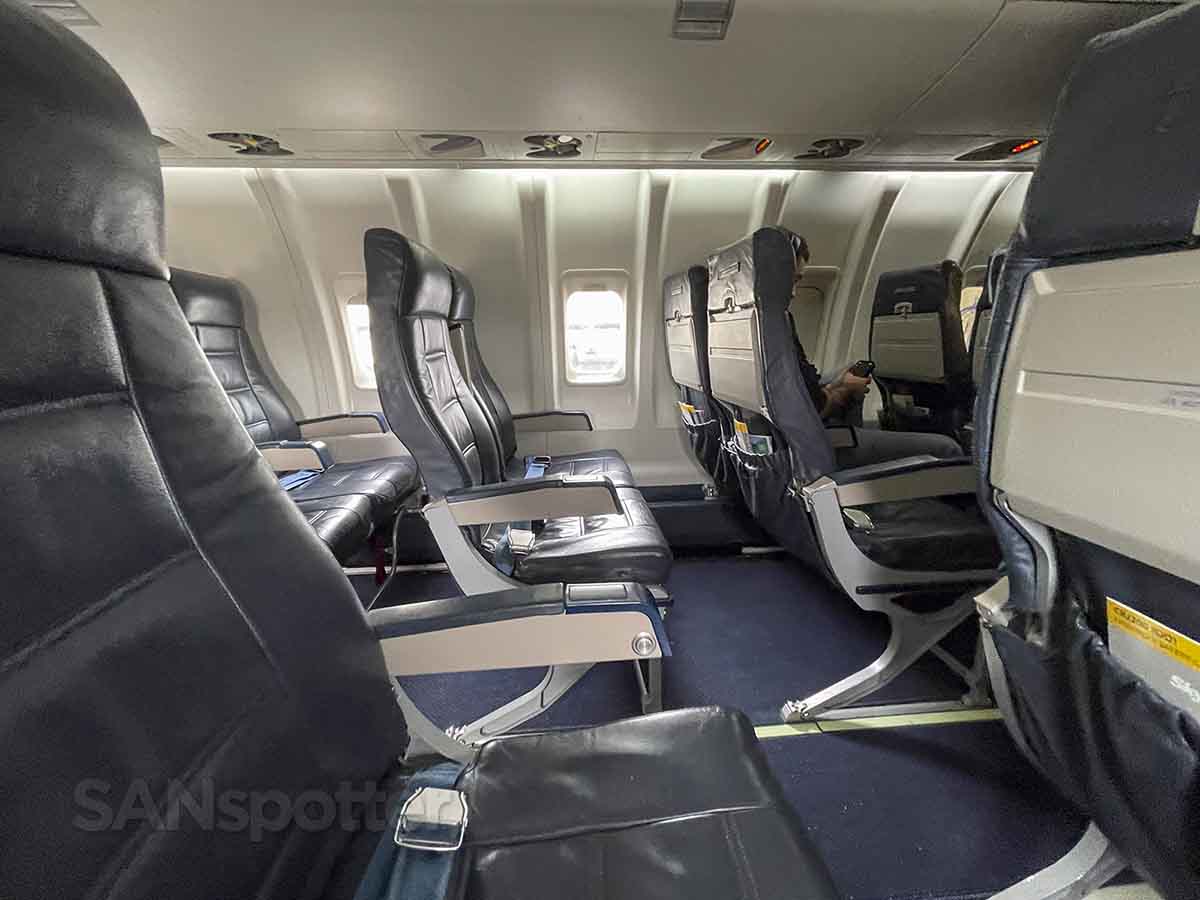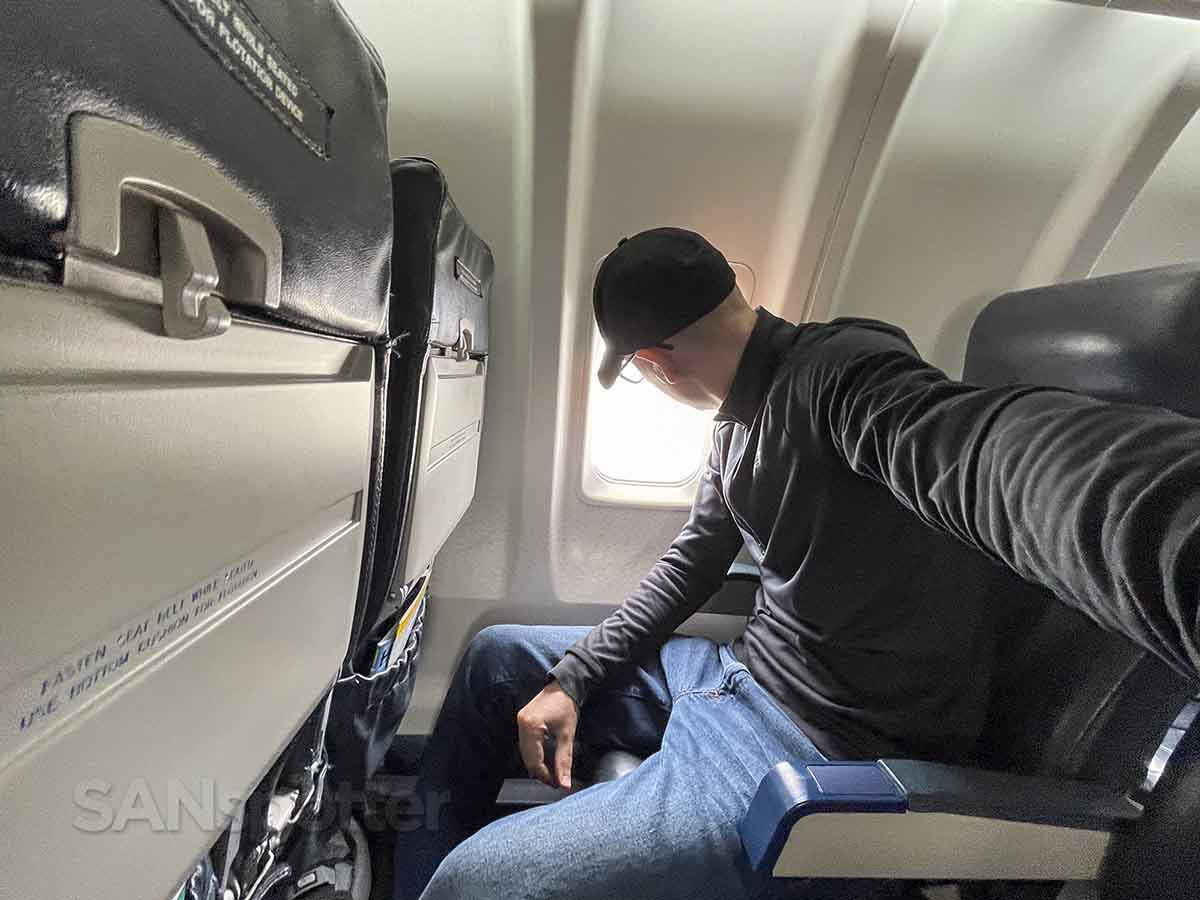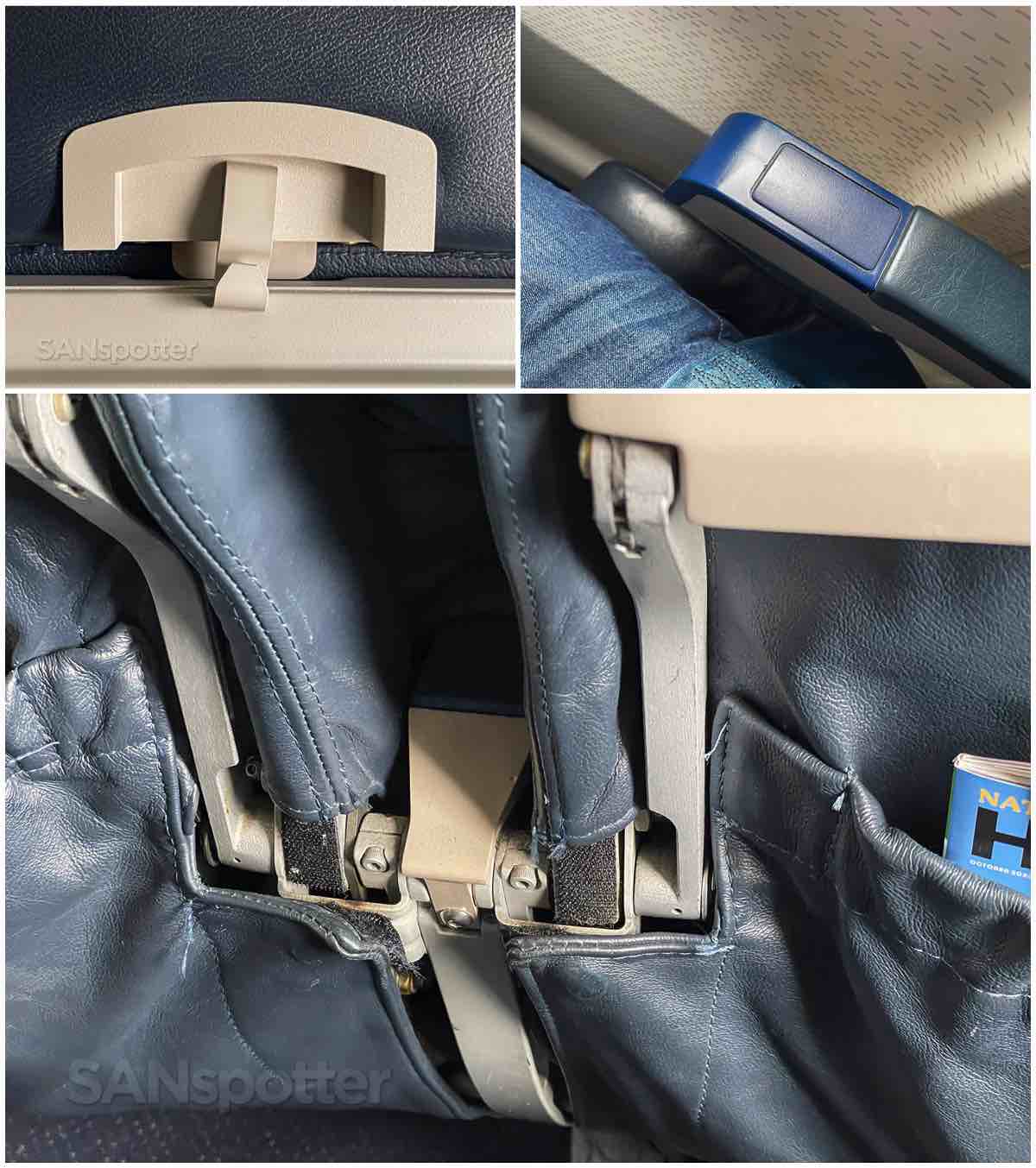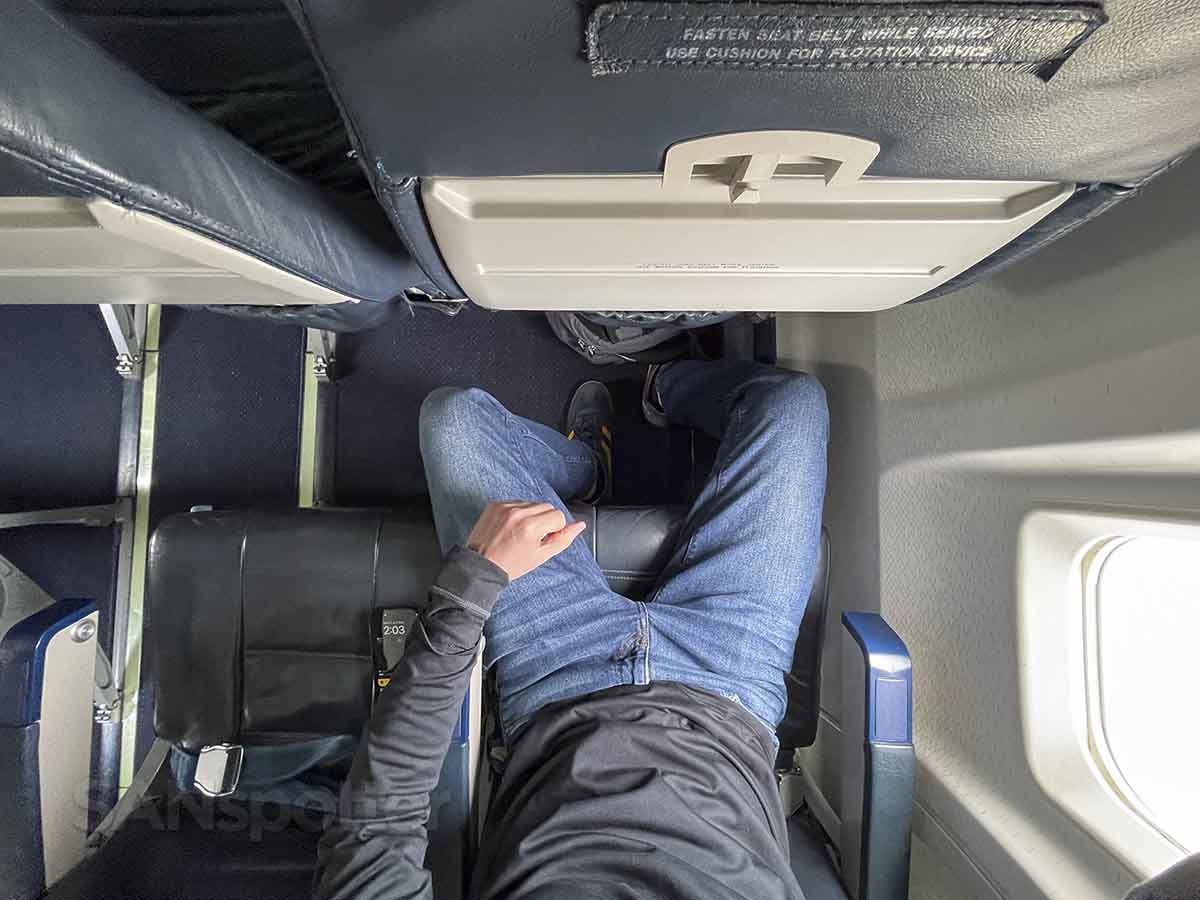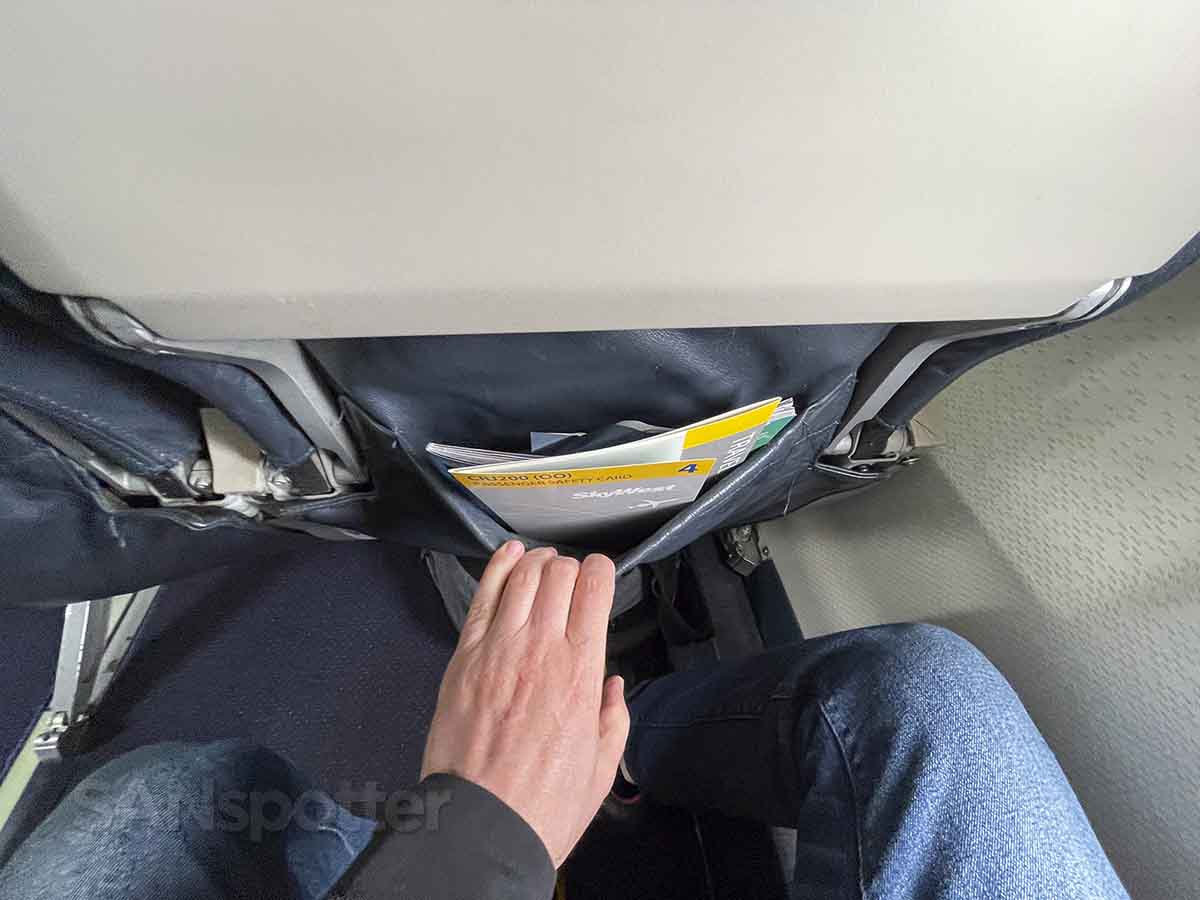 The departure
One of the other really nice things about flying out of Flint is that you'll never have to wait for a departure slot. You'll simply push off the gate, taxi out to the runway, and take off. No waiting.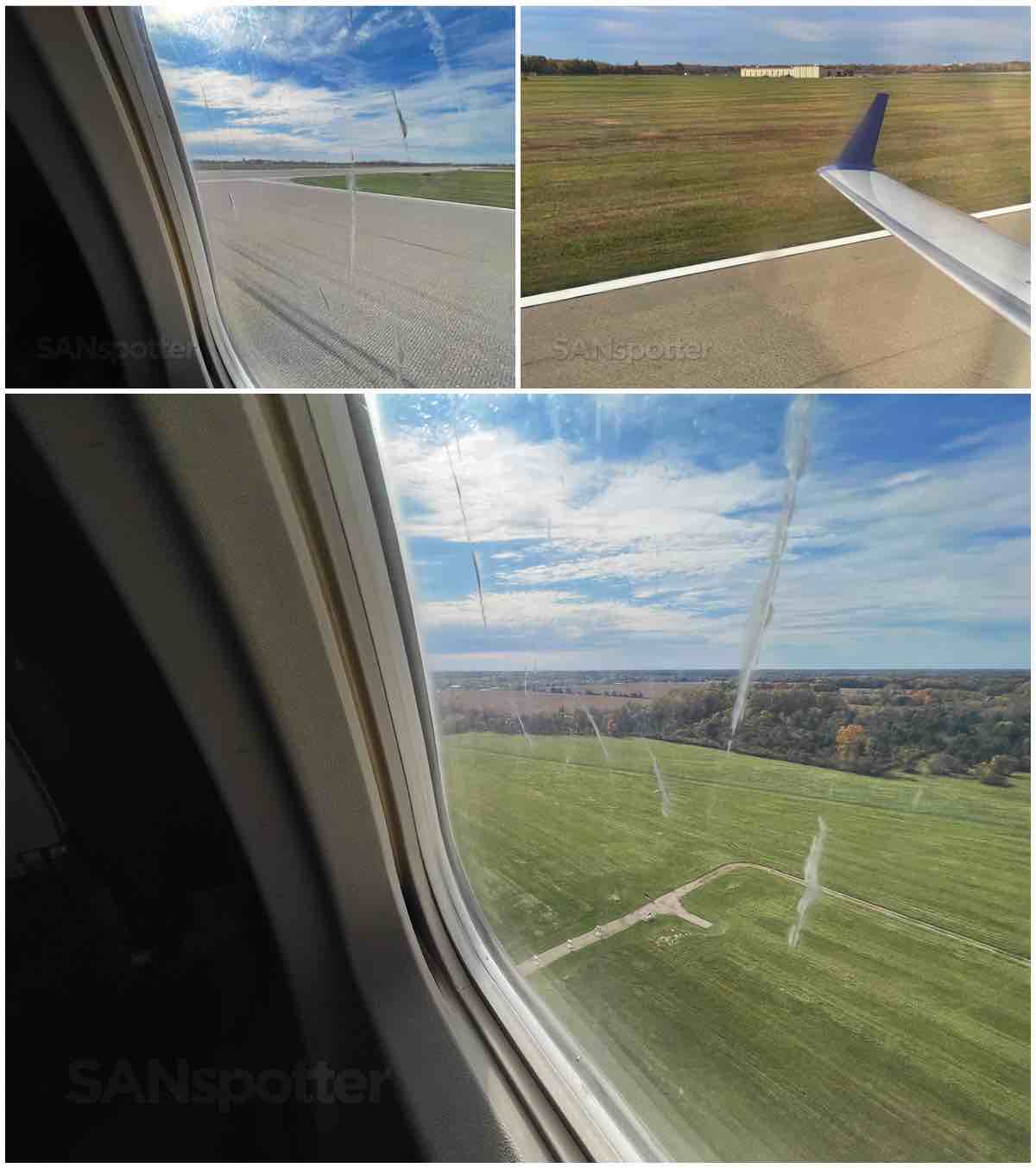 In-flight entertainment
Trying to avoid rubbing thighs with the stranger sitting next to me did qualify as 'in-flight entertainment' I guess. I actually didn't mind the fact that there was no Wi-Fi, and it wasn't all that big of a deal that I wouldn't be able to stream any movies or TV shows to my personal device. My full concentration was on avoiding thigh contact!
The food
Although my assumptions of no food being served on this flight were spot on, it should be noted that you might get a snack and a drink depending on the length of your flight. It'll probably also depend on the mood of the flight attendant. This was a 51 minute flight to Chicago (and the flight attendant didn't seem all that proactive), so we got zilch.
Seat comfort
10 years ago, trying to say nice things about the seats on the United Express CRJ-200 would've been impossible. I'm not sure how I didn't notice it before now, but the leg room isn't all that bad actually. Would you believe that it felt darn near as spacious as United 737-800 economy? The horror!
The descent (and arrival) into ORD
Approaching Chicago O'Hare from the east (over Lake Michigan) is always quite scenic. Especially if it's sunny. I mean, just look at the pics…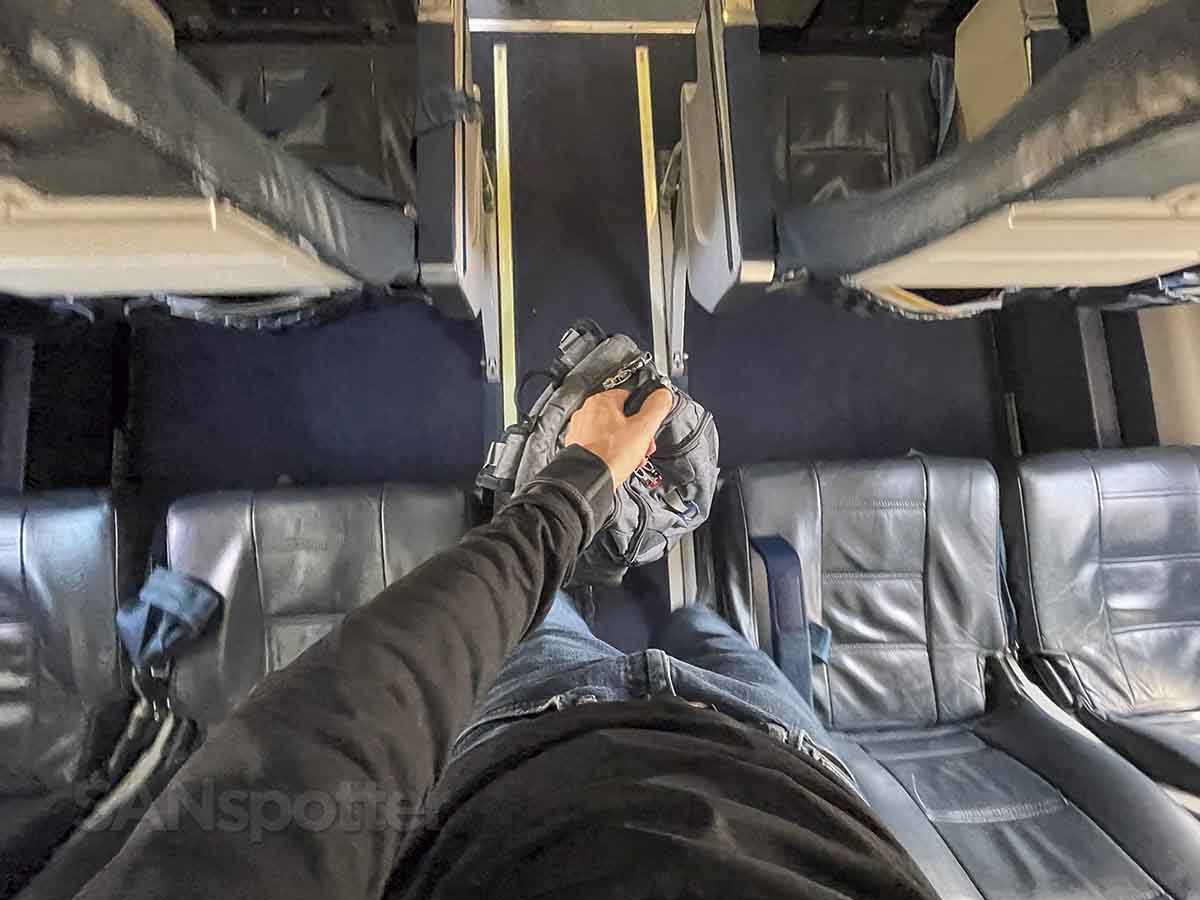 Pros and cons of the United Express CRJ-200 experience
OK. Even though I've had a slight change of heart about this admittedly crappy little airplane, that doesn't mean you need to go out of your way to fly on one. All I'm saying is that maybe it's not as bad as everyone says it is.
Pros
The legroom is surprisingly spacious for an aircraft of this size.
Speaking of size, it's small enough to be able to get on and off quickly (even if you're seated in the last row).
At the very least, it's far quieter and smoother than the old United Express EMB-120 turboprop experience.
Cons
I absolutely despise how narrow the seats are (and the inevitable thigh rubbing that occurs with the person sitting next to me).
The windows are so low that it's almost not even worth it getting a window seat. You'll have to bend down really low to look outside (and it hurts).