After doing a little club crawling at both the United and American lounges, I headed over to the C concourse with about an hour and a half to spare before my Global First 747-400 flight to SFO. Well, technically, this wasn't going to be a true Global First experience due to the fact that it was going to be just a short(ish) domestic flight, but I was still quite anxious to ride up front on a 747 again. The last time I experienced United Global First was from San Francisco to Beijing two years ago, so I was curious to see how the "domestic" version of Global First would compare.
UA1213
Chicago, IL (ORD) – San Francisco, CA (SFO)
Monday, April 25, 2016
Aircraft: 747-400
Registration: N121UA
Seat: 4K (Global First / first class)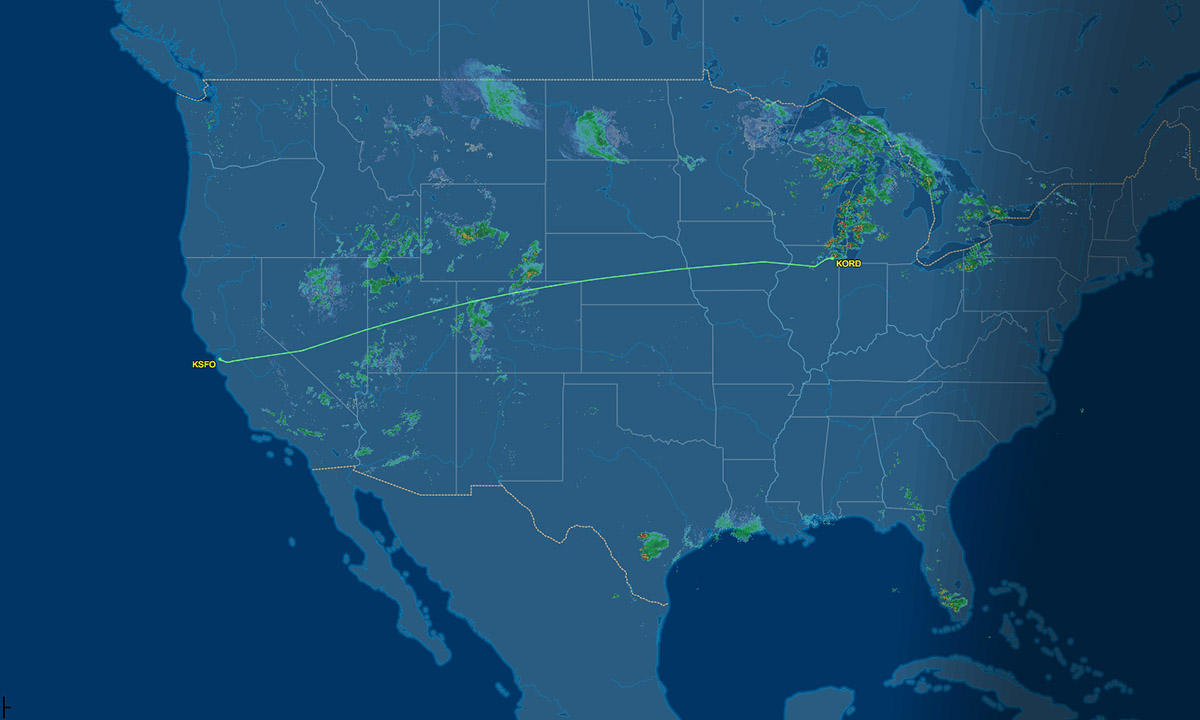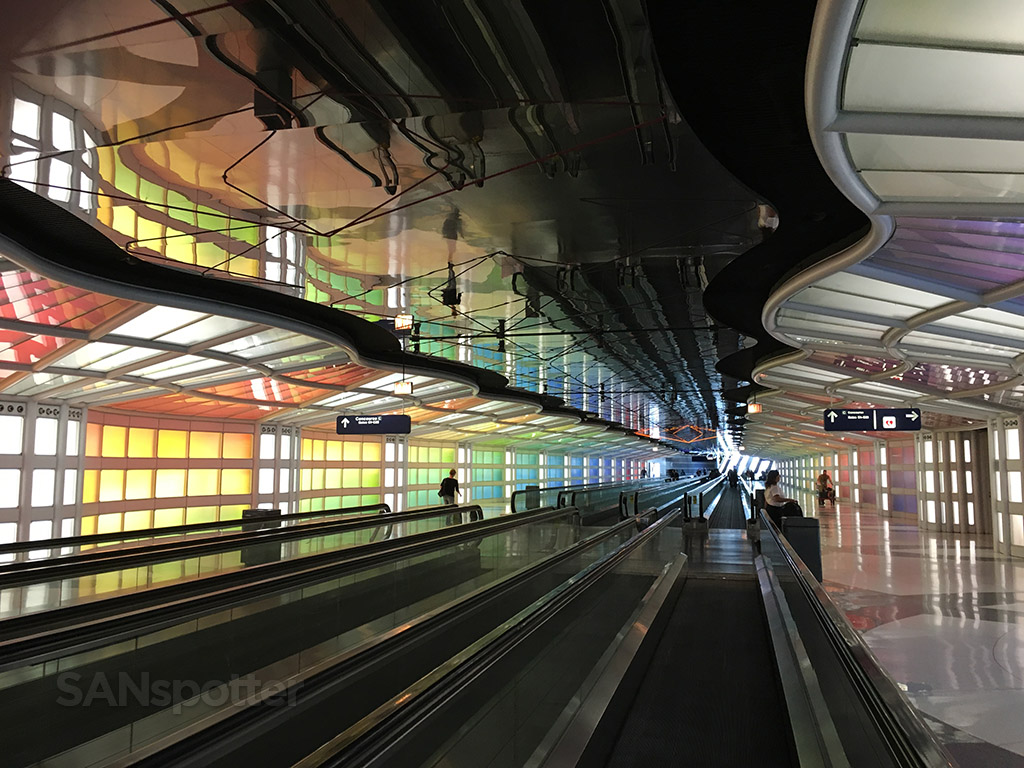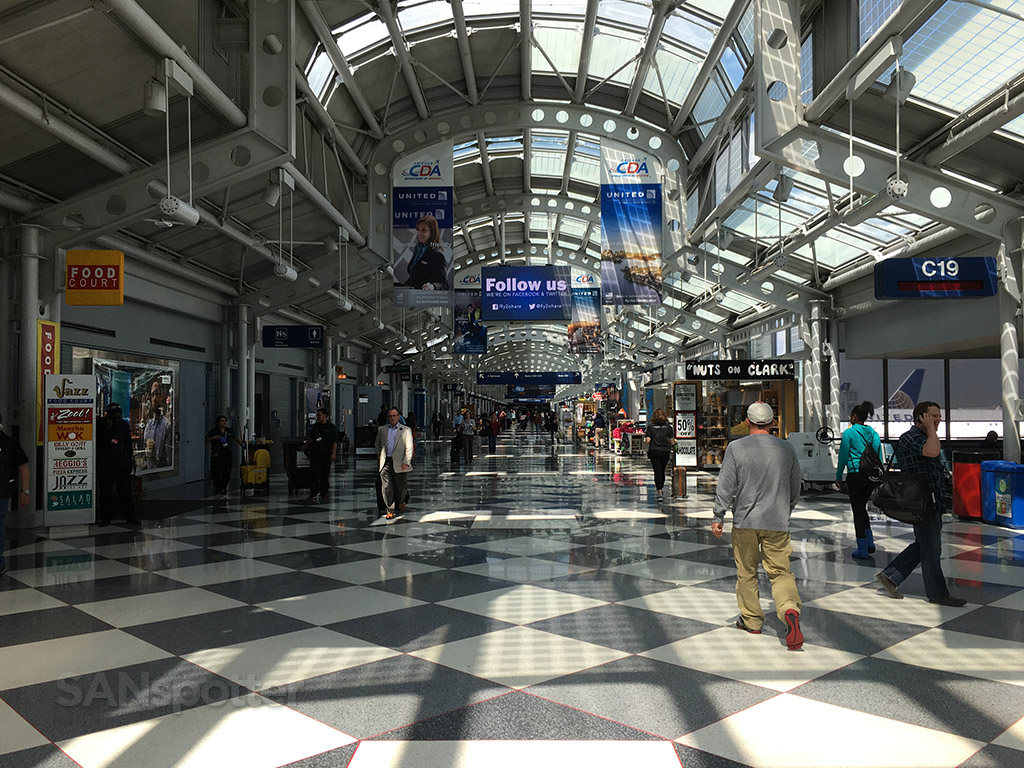 Quick note: I shot a lot of video to document this flight, so you may prefer to watch that instead of reading this entire review:
Much to my surprise (and disappointment), the boarding gate for today's flight was C18. Why surprising and disappointing? Well, it's a relatively small gate area for a large aircraft such as the 747, and along with that cramped layout came a lack of windows to the outside world. Since this gate was located right next to the United Club, there were no views of this beautiful airplane from the inside the public areas of the main terminal. Quite a shame considering I was hoping to get some nice pics of this bird before we departed. Oh well.
Just as they did in SFO two days ago, the gate agents had us line up by zone number about 10 minutes before boarding started. I had zone 1 today, and I was probably the 15th or so person in line once the queue was established. While standing there waiting for boarding to commence, I took notice of the video screen on the far side of the gate which was showing a massively long upgrade list. It was a full flight today, that's for sure – and I was very happy to have a confirmed seat up front for this ride to San Francisco.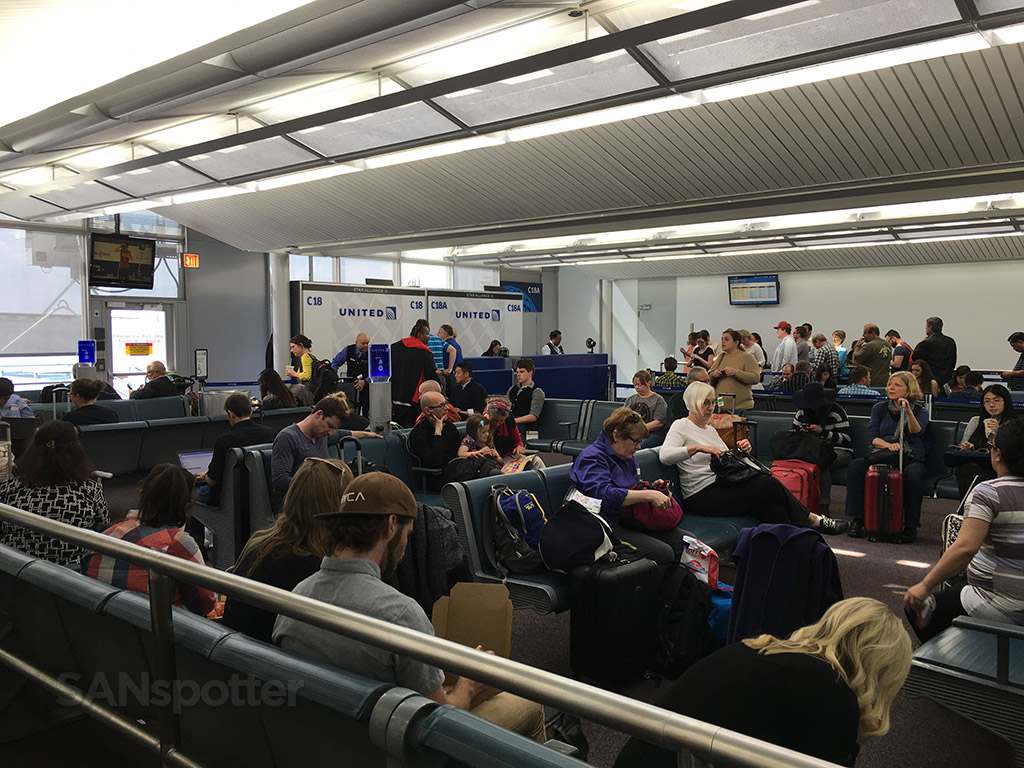 Boarding was right on time (that makes 3 for 3 on-time flights so far this trip), and once I stepped through the aircraft door it was a short walk to the Global First cabin. Ahh, good to be in international first class again!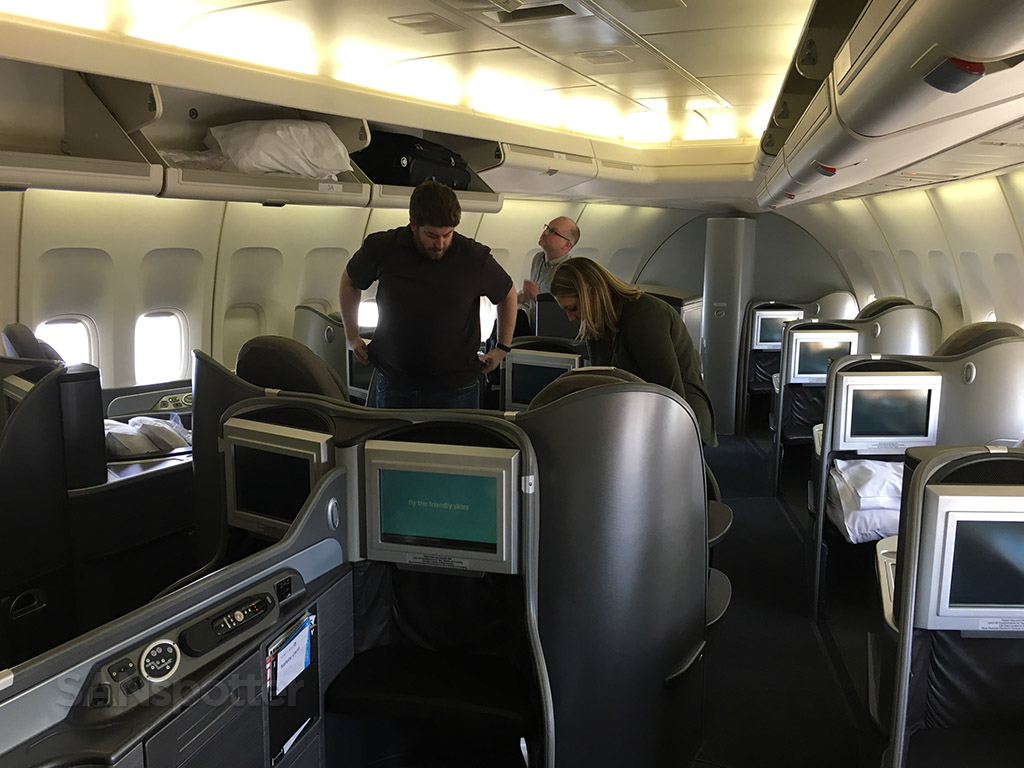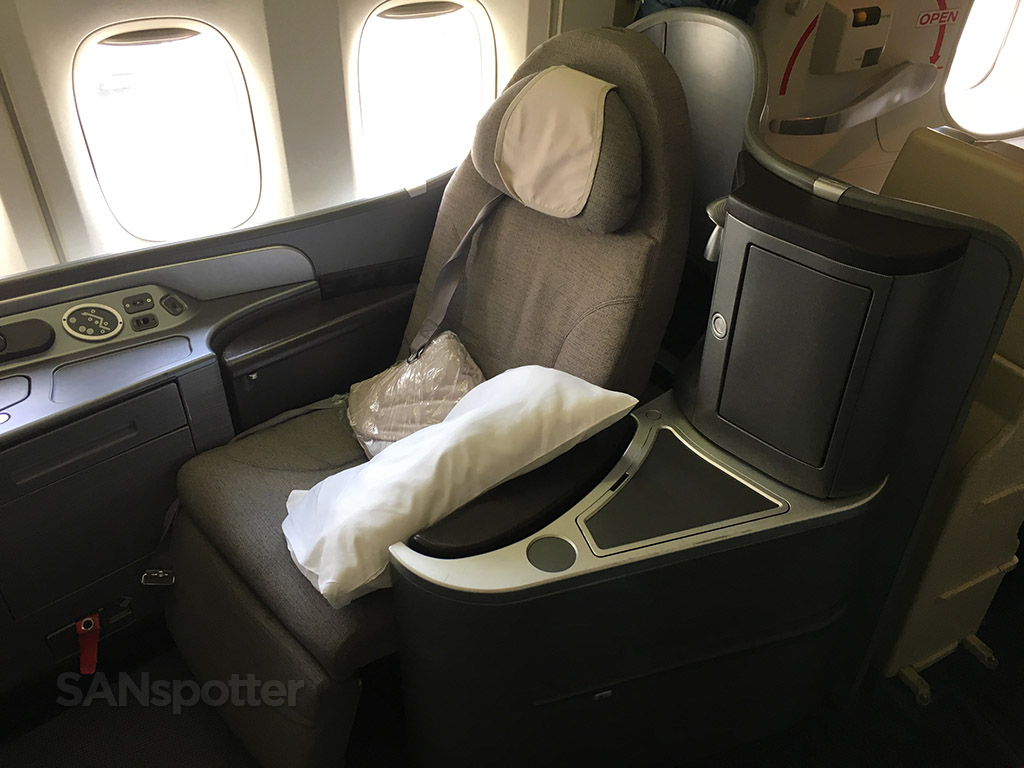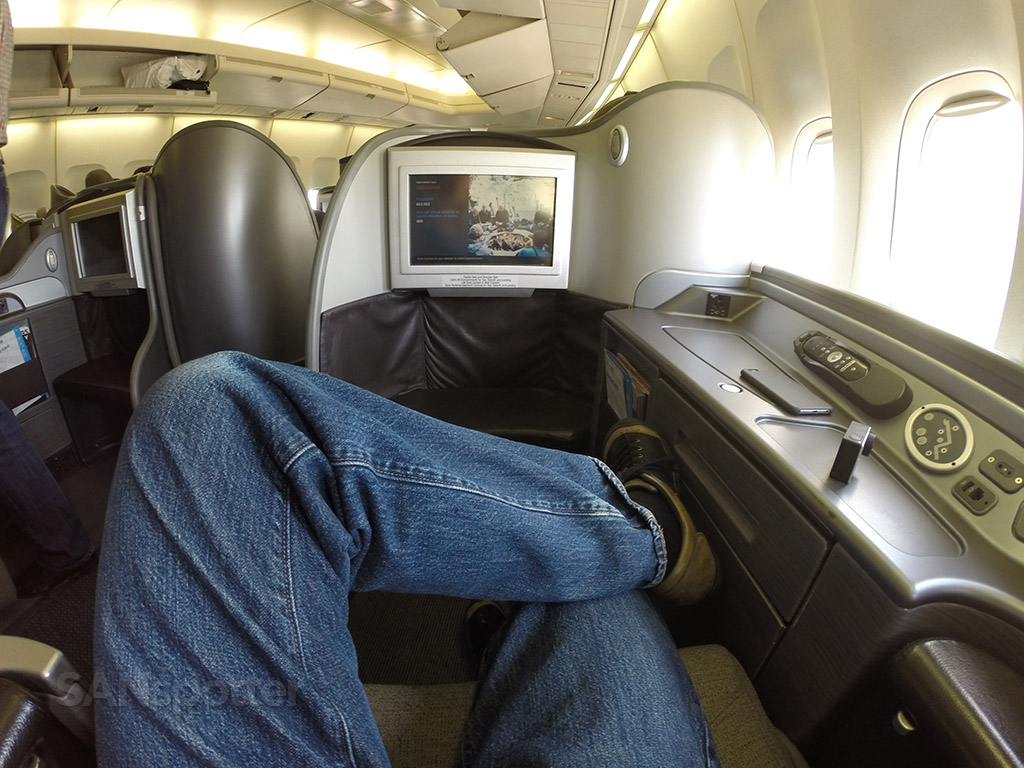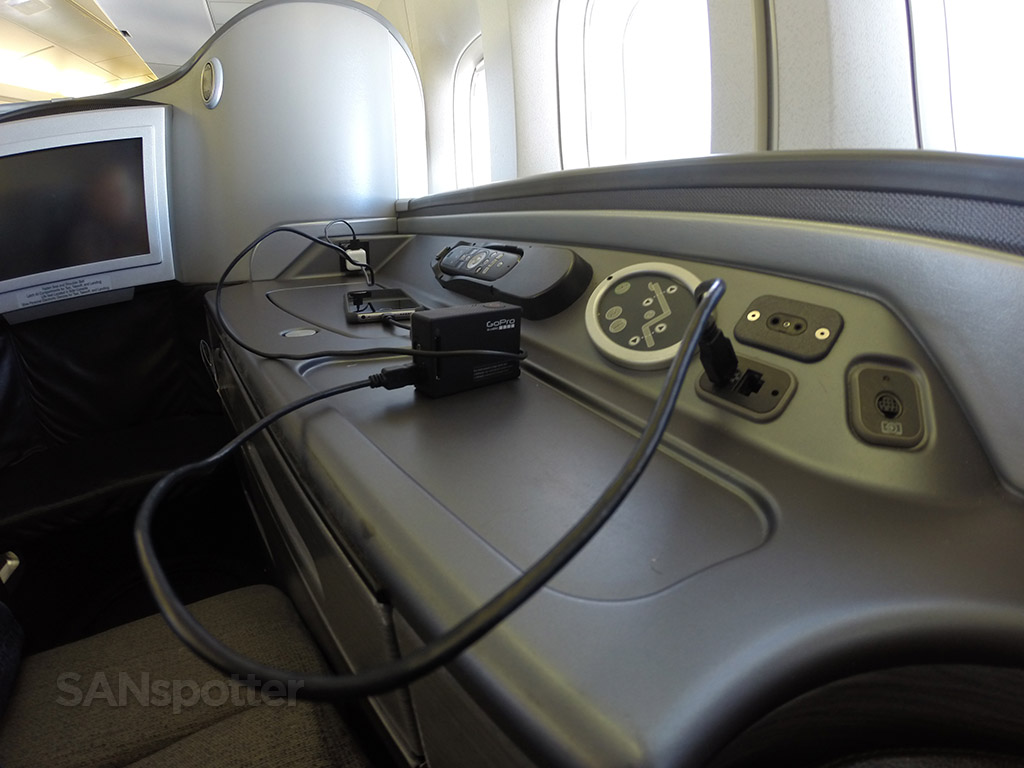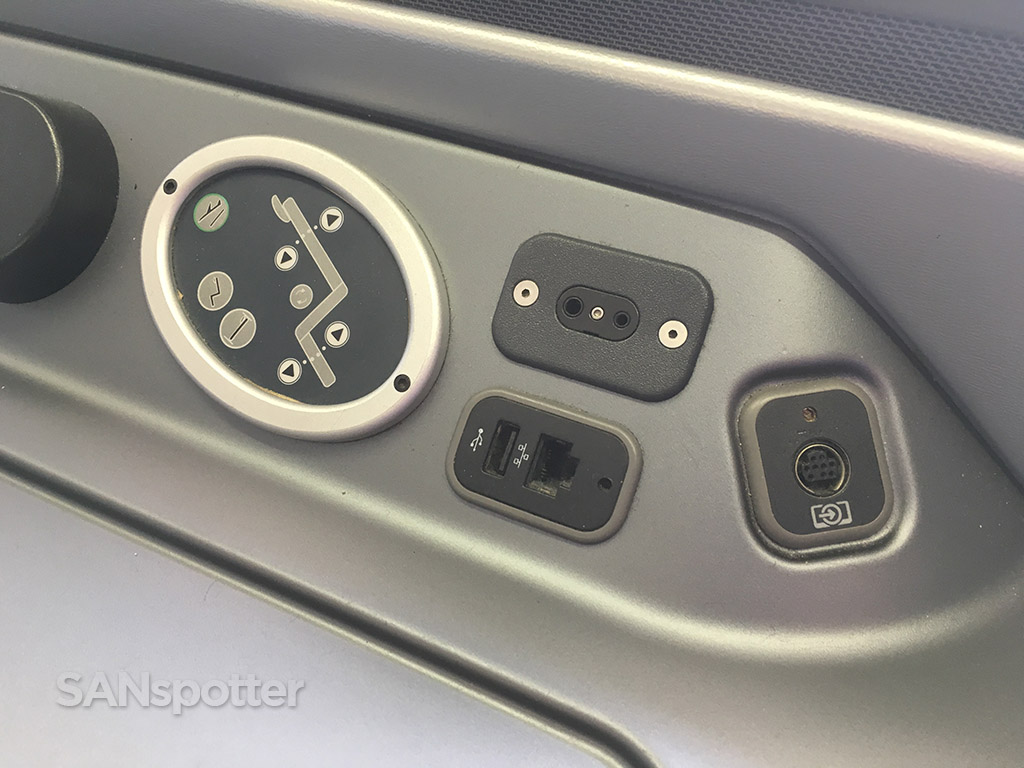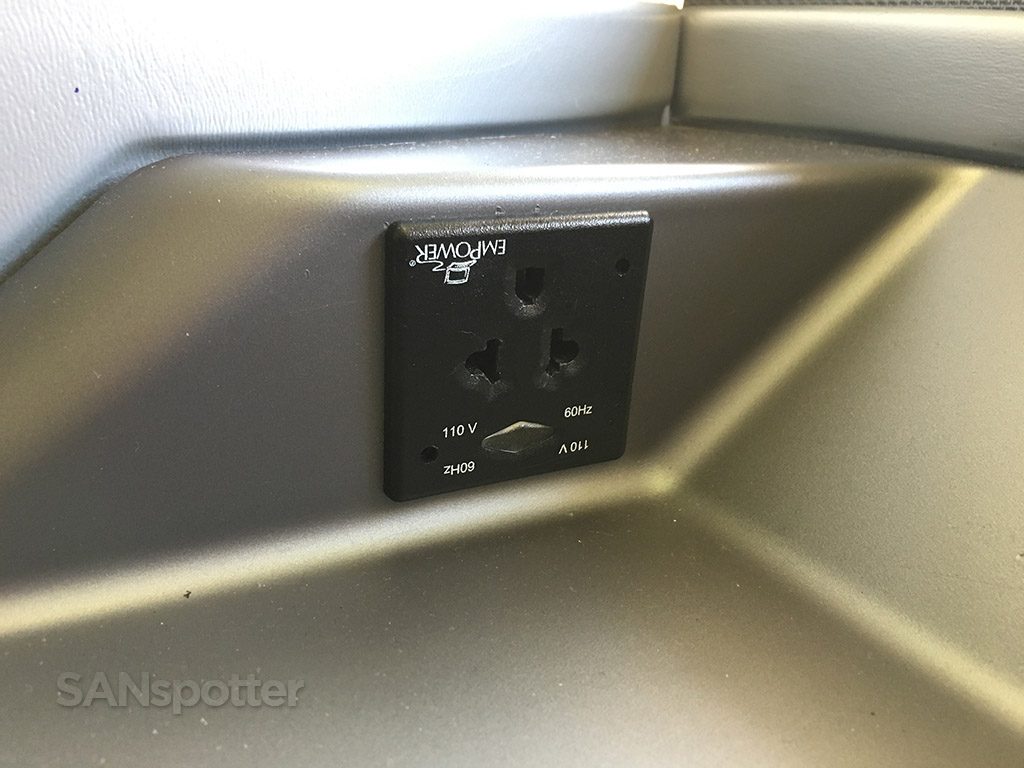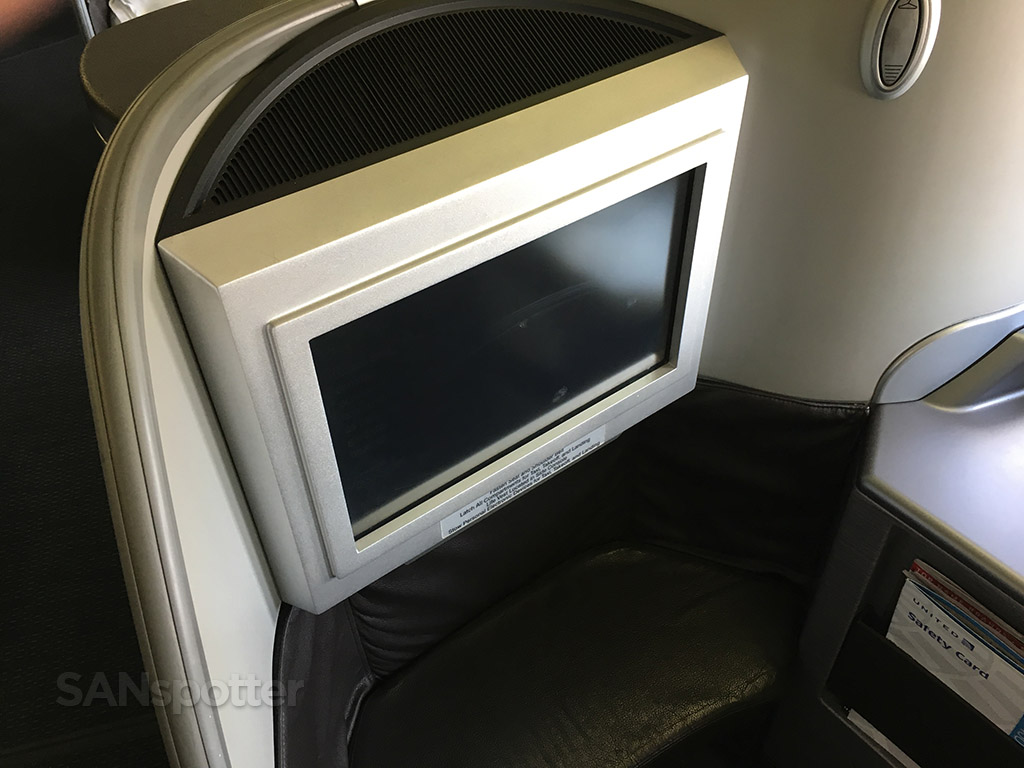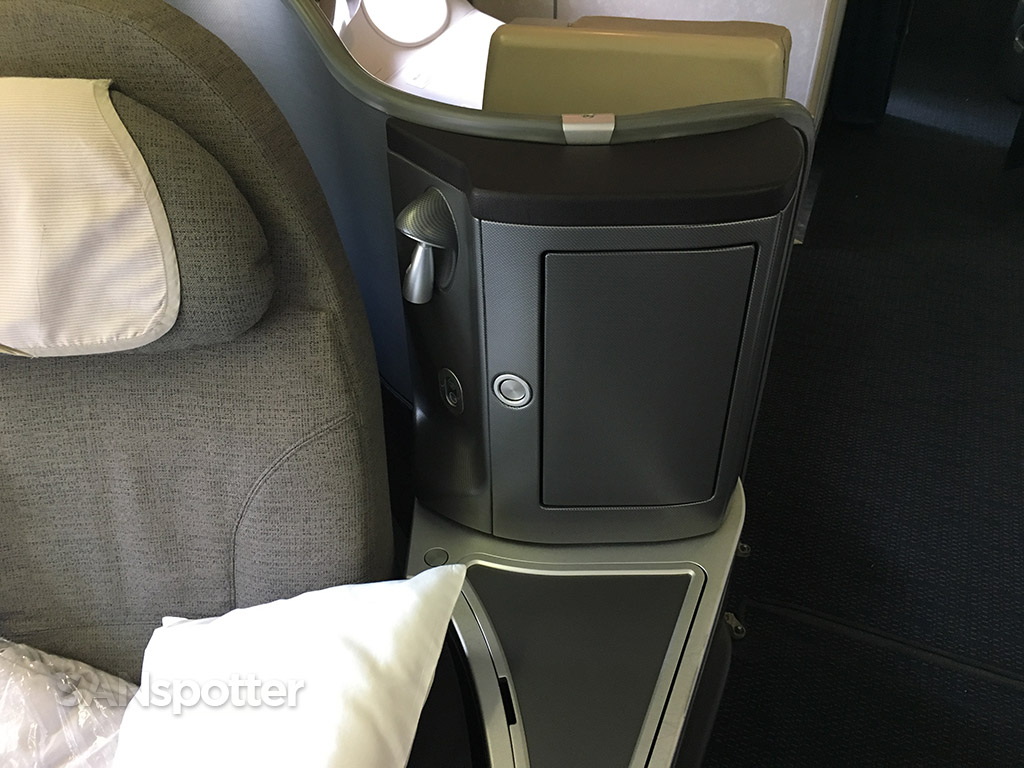 The "wow" factor wasn't really there for me this time as I got myself situated, primarily because this wasn't my first Global First rodeo. Everything was exactly like I had remembered it to be – which was good. These first class seats are some of the best I've ever experienced on an airplane, though they do lack privacy.
In comparison, I found the high walls of the Asiana A380 first class seats to be more my style. I like to be alone in my own little world when traveling in premium airline cabins, and the United Global First layout is like sitting in a fishbowl in the sense that you can see everyone and everyone can see you.
The service started off well, which was nice considering how low I set my expectations for this flight. Pre departure drinks were offered, and the flight attendants made their rounds through the cabin taking dinner orders while we were still at the gate. Ok, not bad so far!
As we were pushing back from the gate, the video system crashed and the only thing I could think of was it being a larger problem that would force the cancellation of the flight. The longer we sat there while they struggled to get it running again made me ever the more worried, but I'm happy to report that they got it restarted and the taxi out to the runway resumed without incident.
It was a fairly bumpy departure out of ORD this afternoon. There was a nasty looking weather system to the northwest which kept the pilots busy as they maneuvered around it, and the bumps were strong enough that the flight attendants had to remain seated for the first 10 minutes of the flight. Once we were clear of the storm, cabin service began.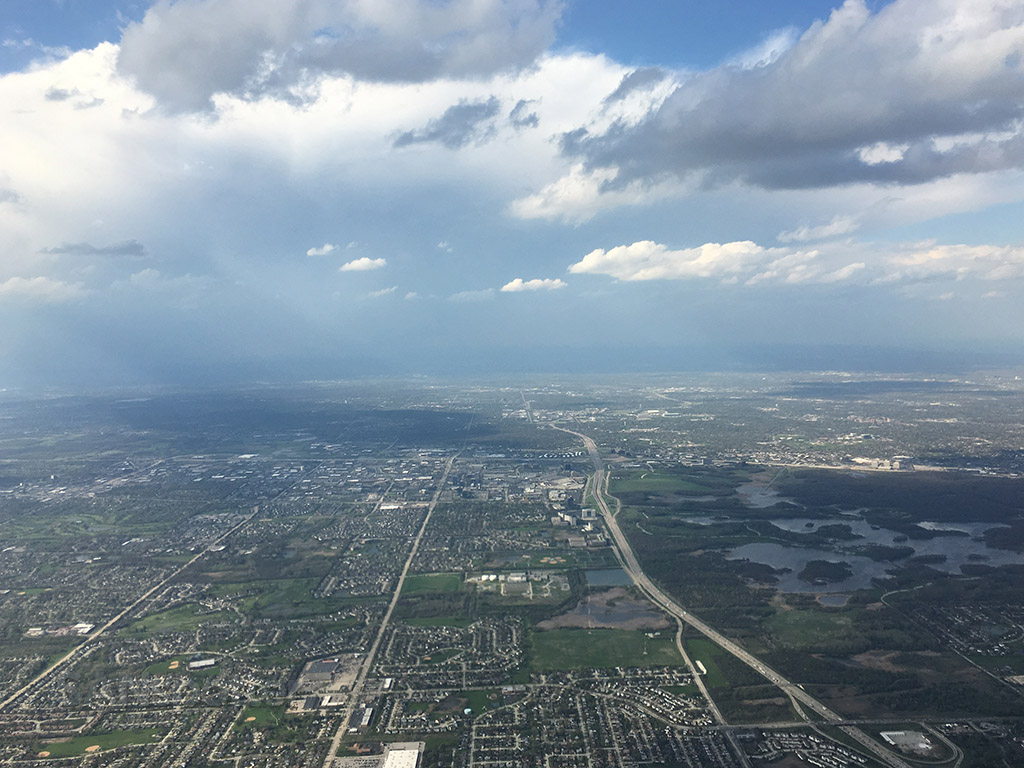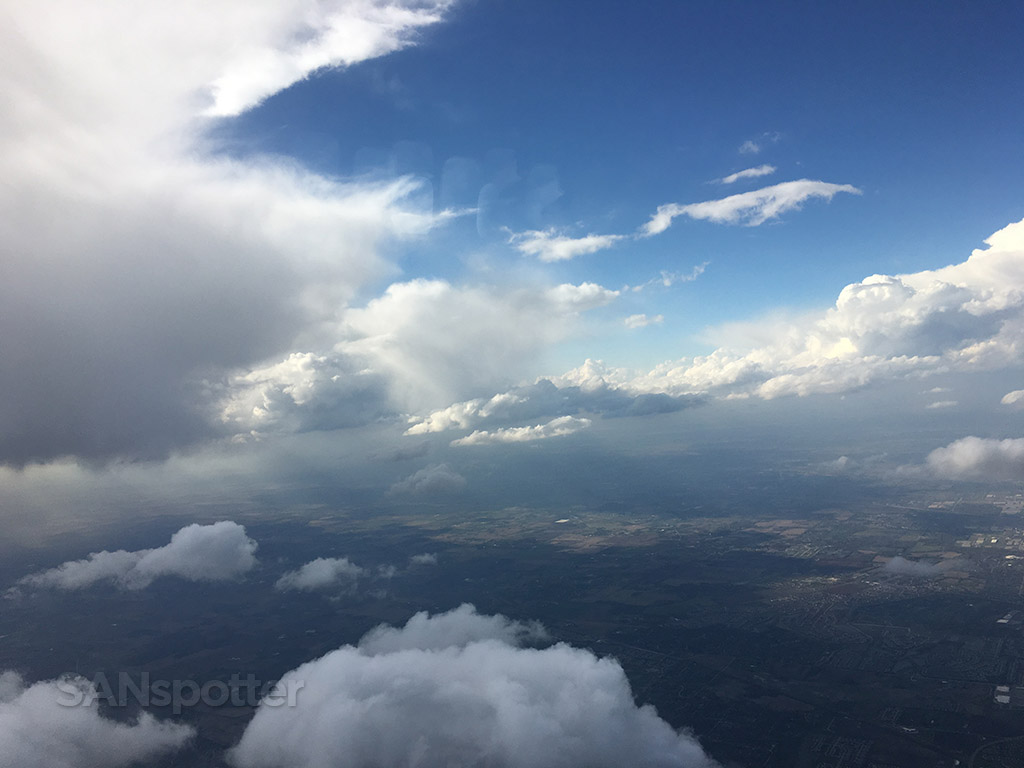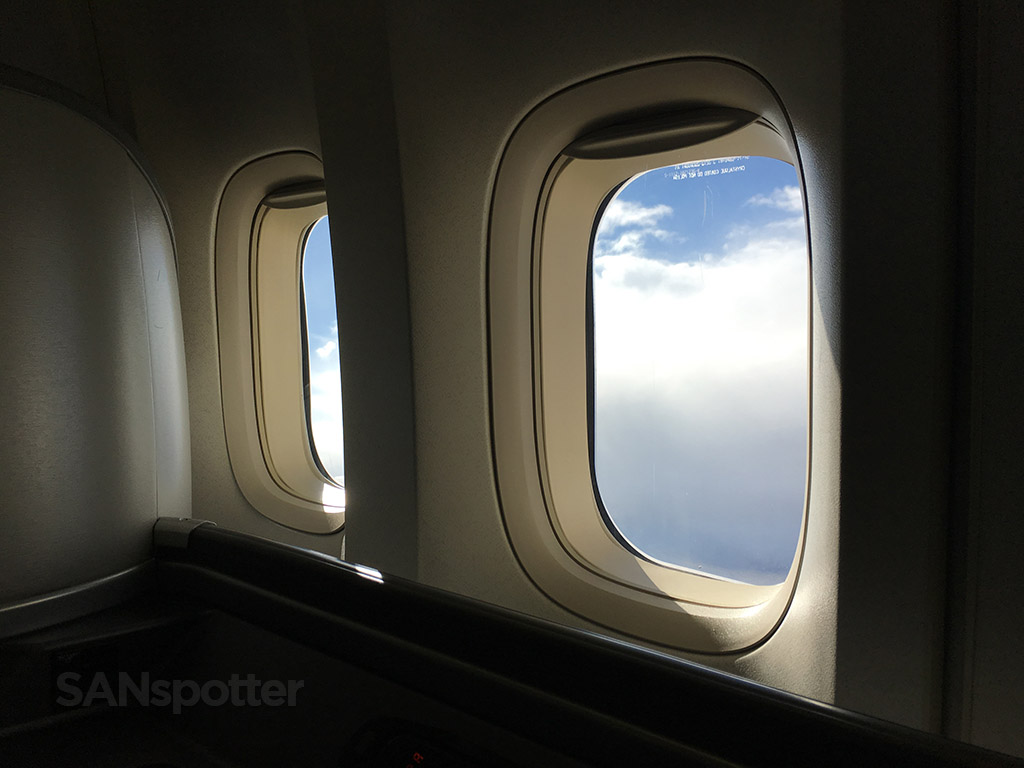 Hot towels were distributed first (unexpected but much appreciated), followed by drink orders and warm nuts. I wasn't even expecting the nuts to be warm, so it was right about this time that I was thinking that so far, the service was matching what I experienced on my SFO-PEK Global First flight two years ago (minus the physical menus).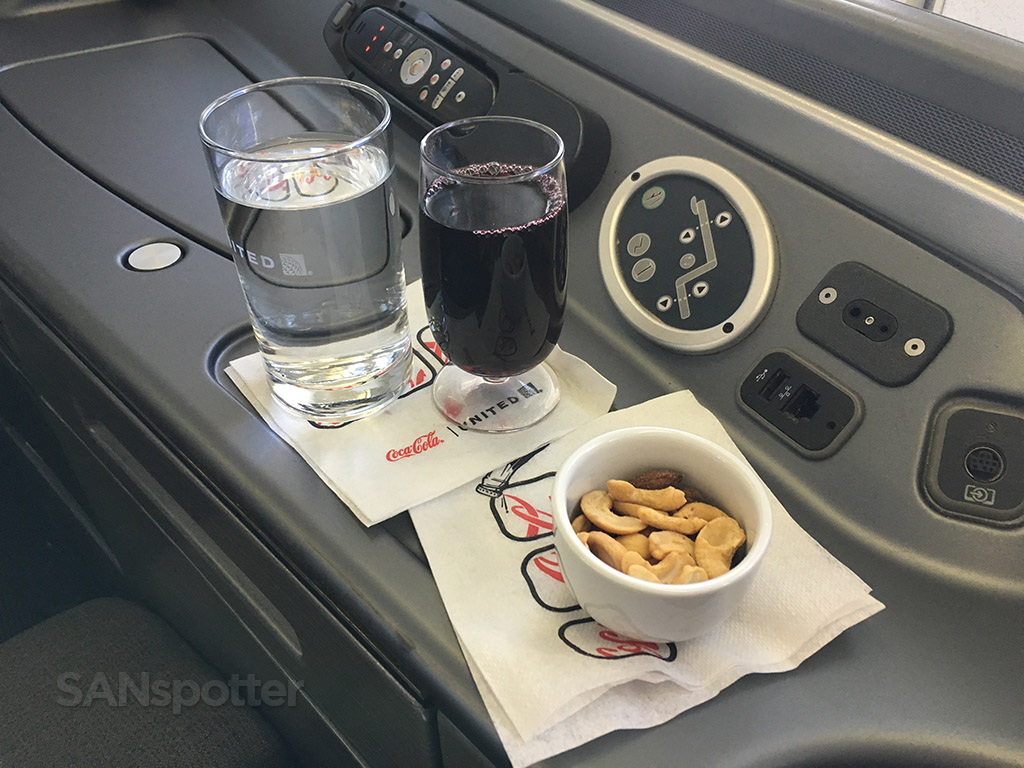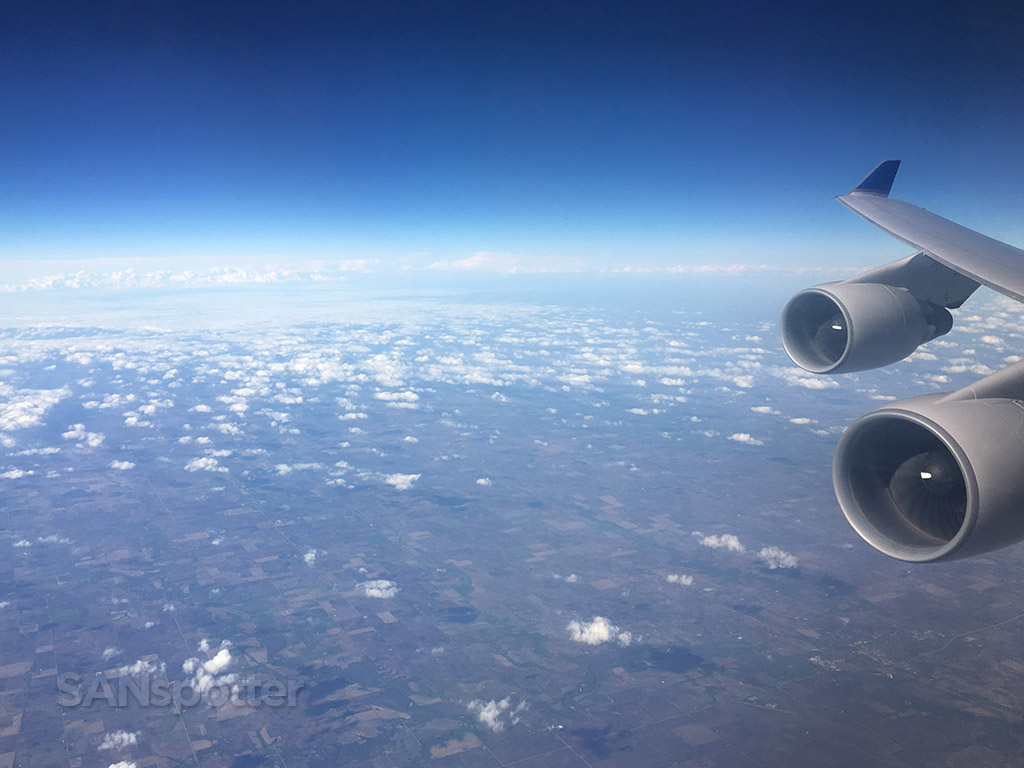 Dinner was served next. The options this afternoon were beef short ribs or salmon, and to my surprise, both options were still available when they took my order before pushback. I was seated in the very last row of the cabin, so normally there isn't a choice by the time they reach the last row or two.
Anyway, the salmon was a fine choice – it was certainly tasty and more significant of a meal than I was expecting. The quality of the food was on par with what I experienced on that SFO-PEK flight, with the only difference being the lack of appetizers and having the complete meal served on a single tray.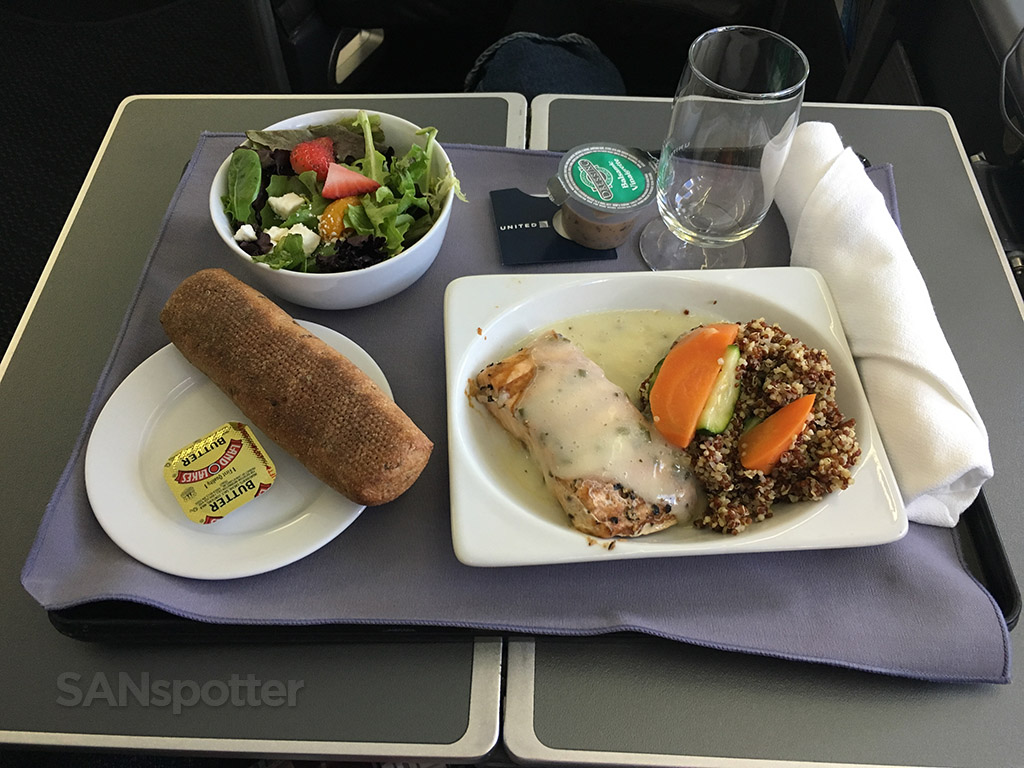 Ice cream sundaes came after, served made-to-order from a cart.
Flight attendants came through to lower window shades after the meal service, and I spent the next two hours watching episodes of Friends and Big Bang Theory. Those of you who are regular readers of this blog should know all too well about my in-flight habit of watching Big Bang Theory. Such an awesome show and a great way to pass the time!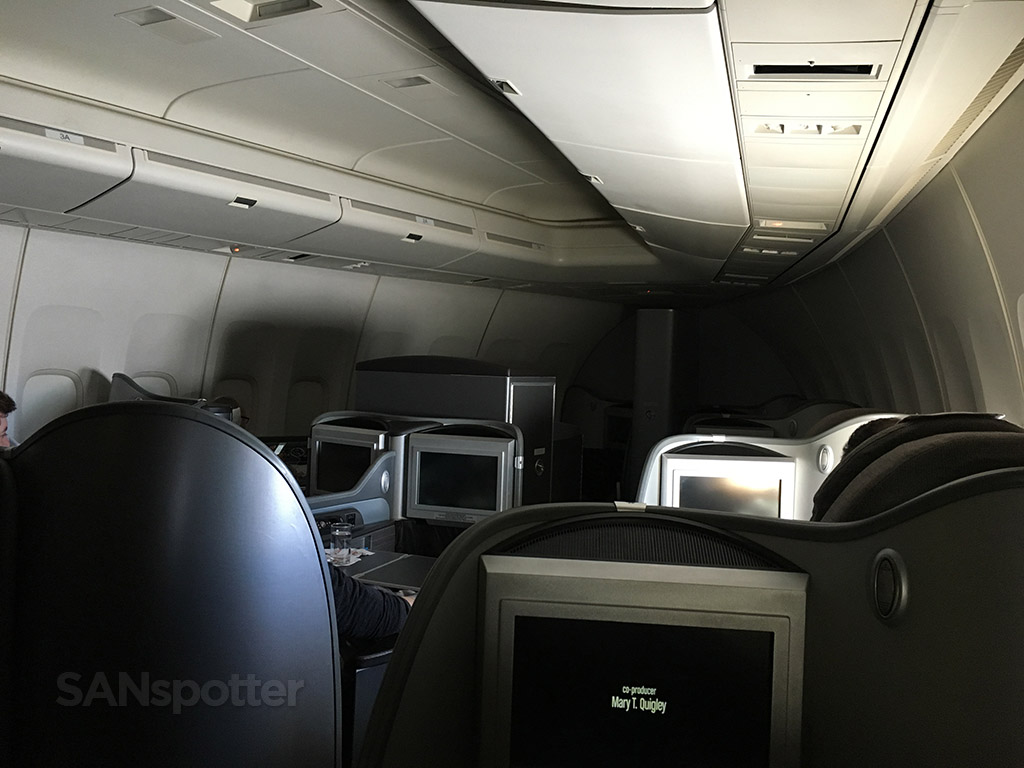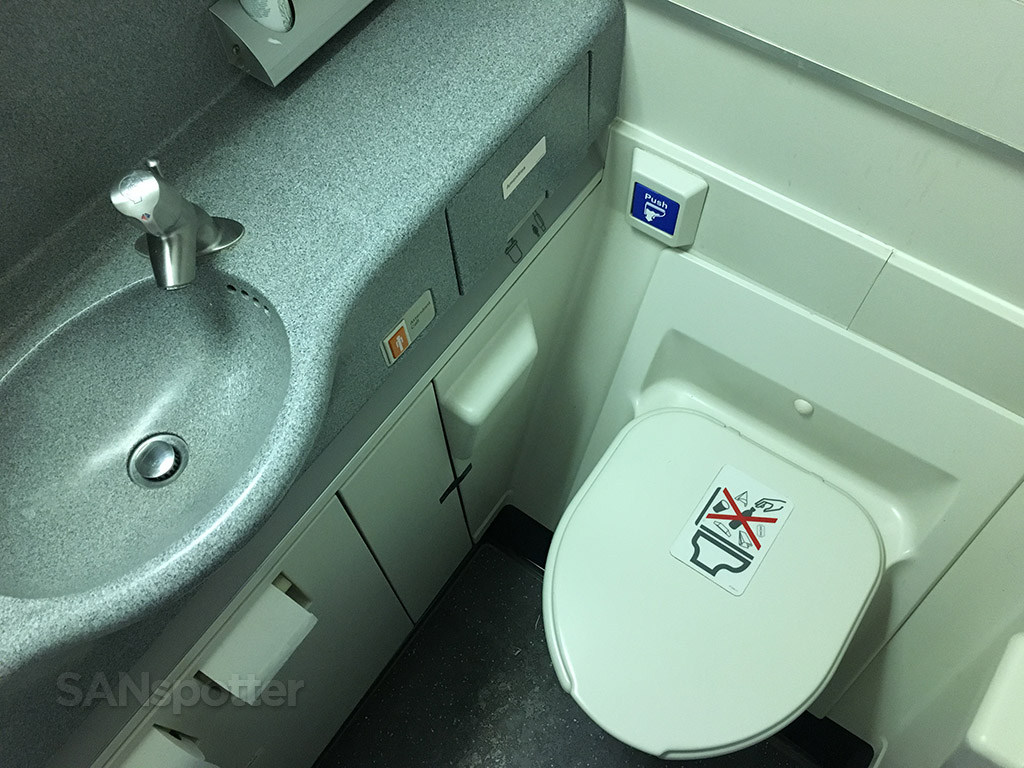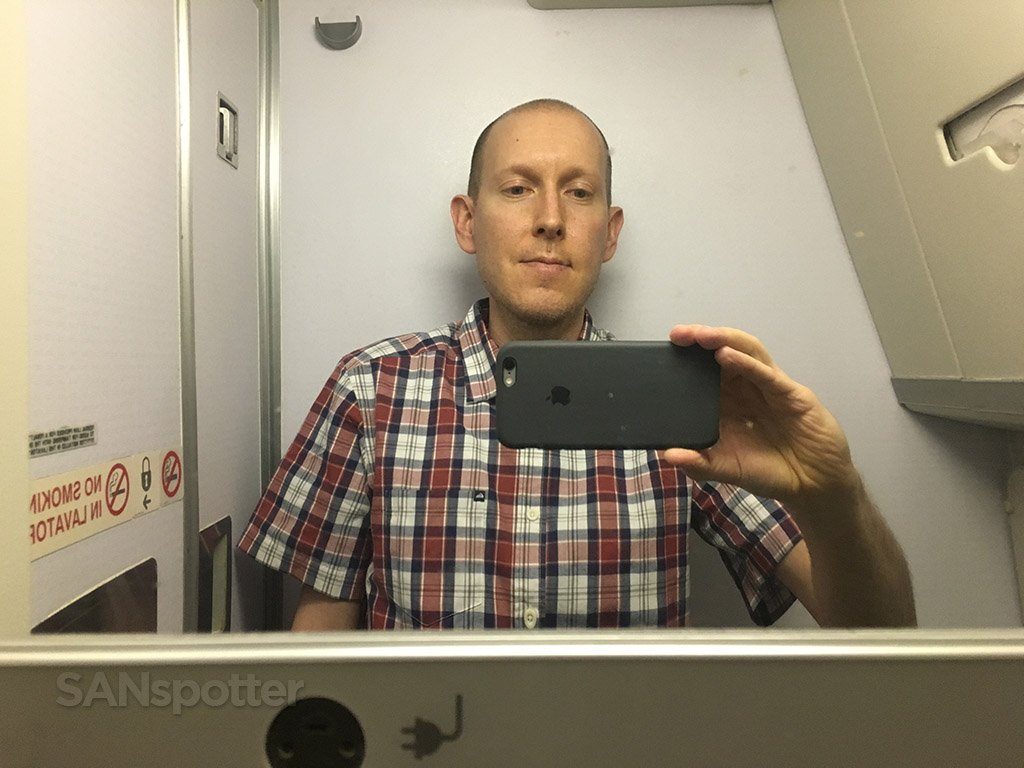 I ended up spilling half a glass of water all over the controls of my seat as we were descending into SFO, and the flight attendant who came to the rescue with a pile of napkins took notice of all my camera gear as she helped mop up the mess. "Ooh, are you some kind of aviation guy or something?" she asked. "Yeah, I recorded the takeoff and I'm going to do the landing too." Knowing how strict the United Airlines photo policy can be at times (I've heard horror stories), I expected the worst as I was speaking my reply. Thankfully she just wished me good luck with the landing shot! Whew…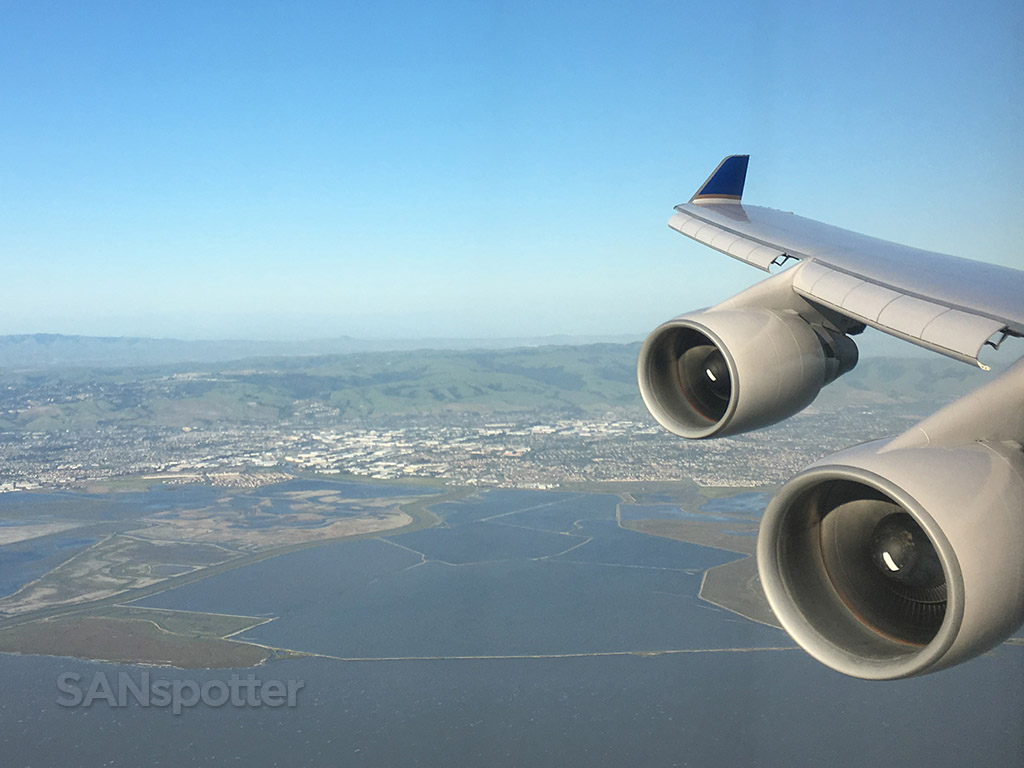 Speaking of landing, it was a rough one. We landed straight into 28L in very gusty winds so I wasn't able to get really smooth video of the approach and landing. Still, it was a very beautiful day in the San Francisco / Bay Area – this city always looks so good in the late afternoon sun.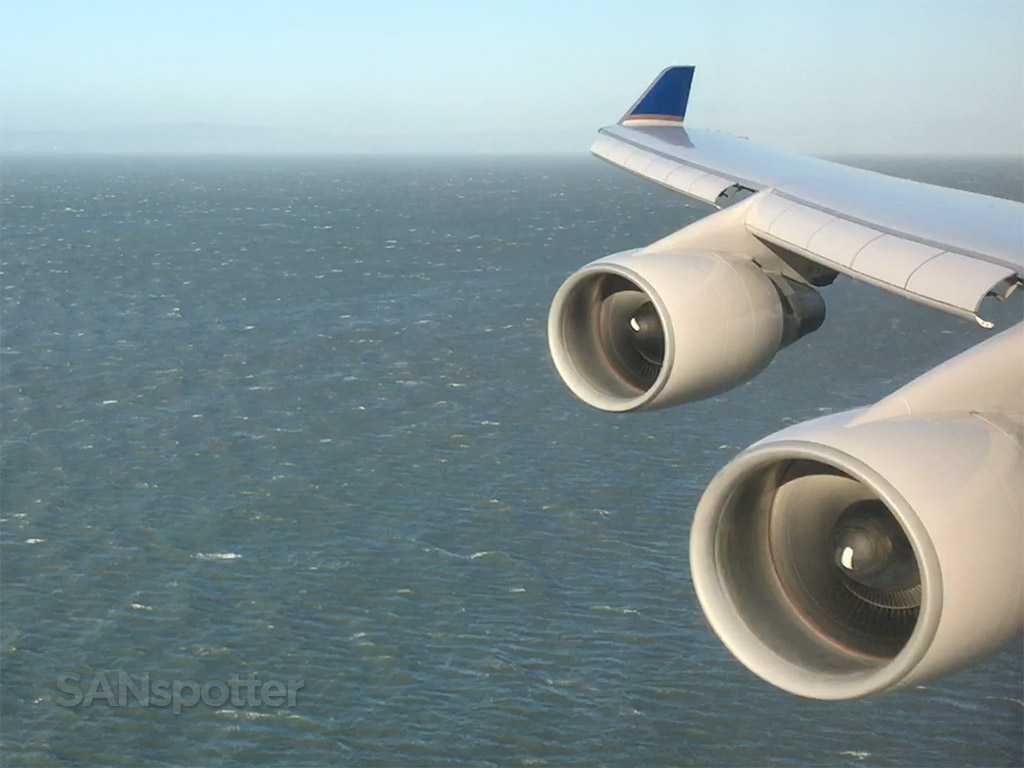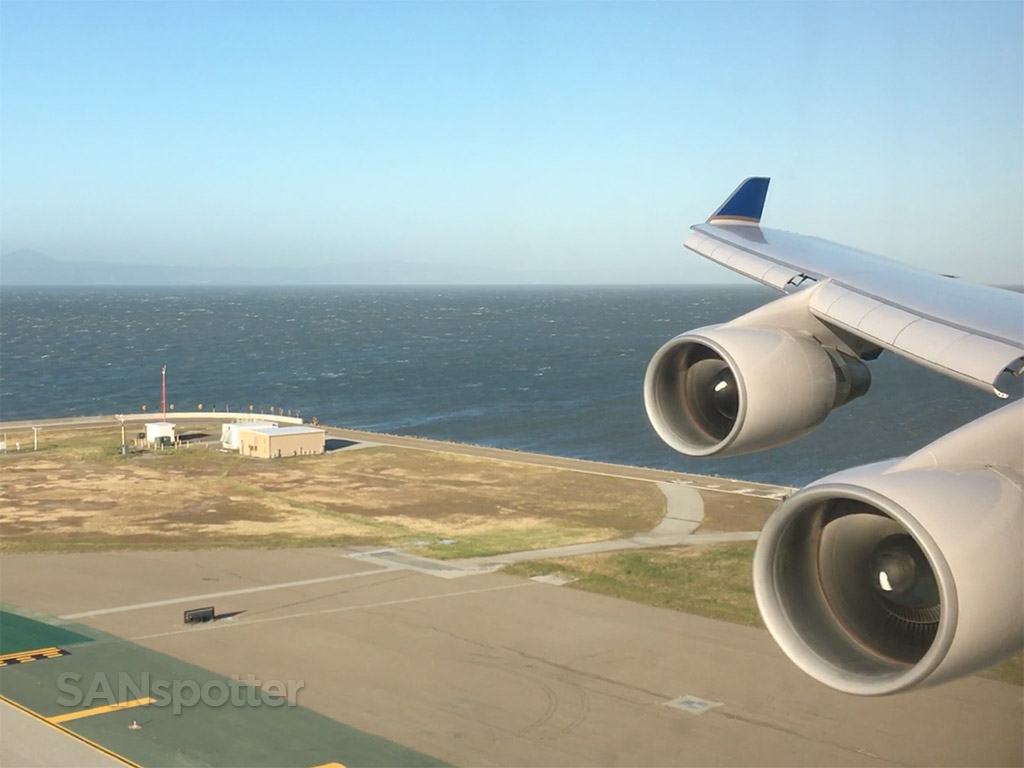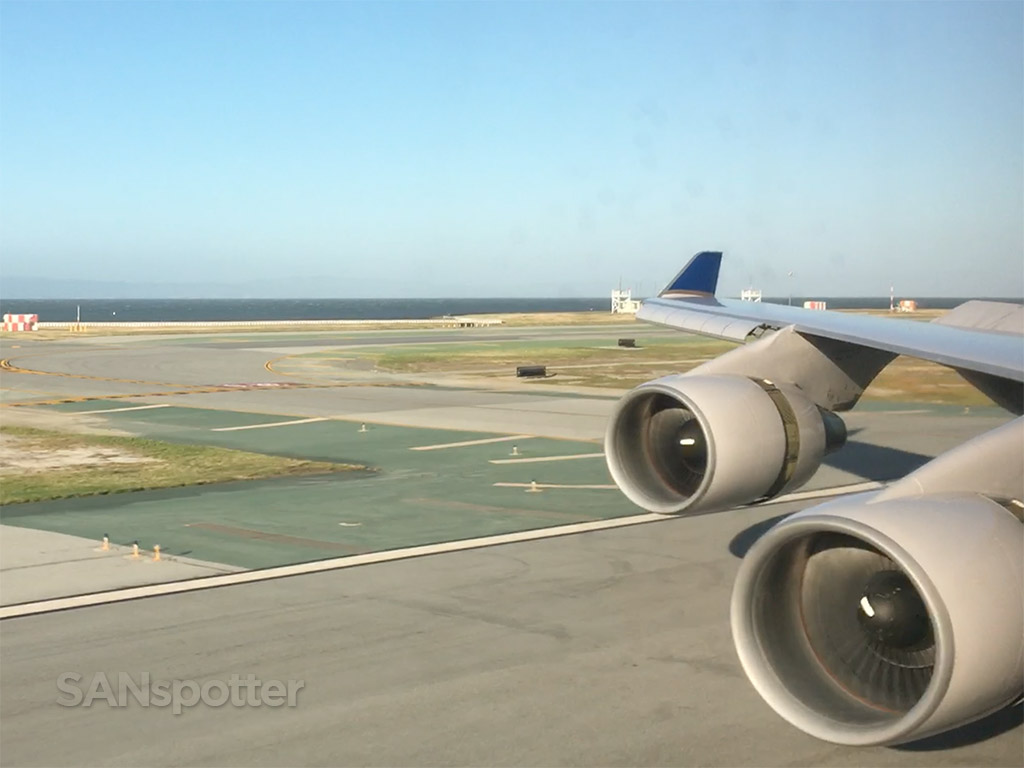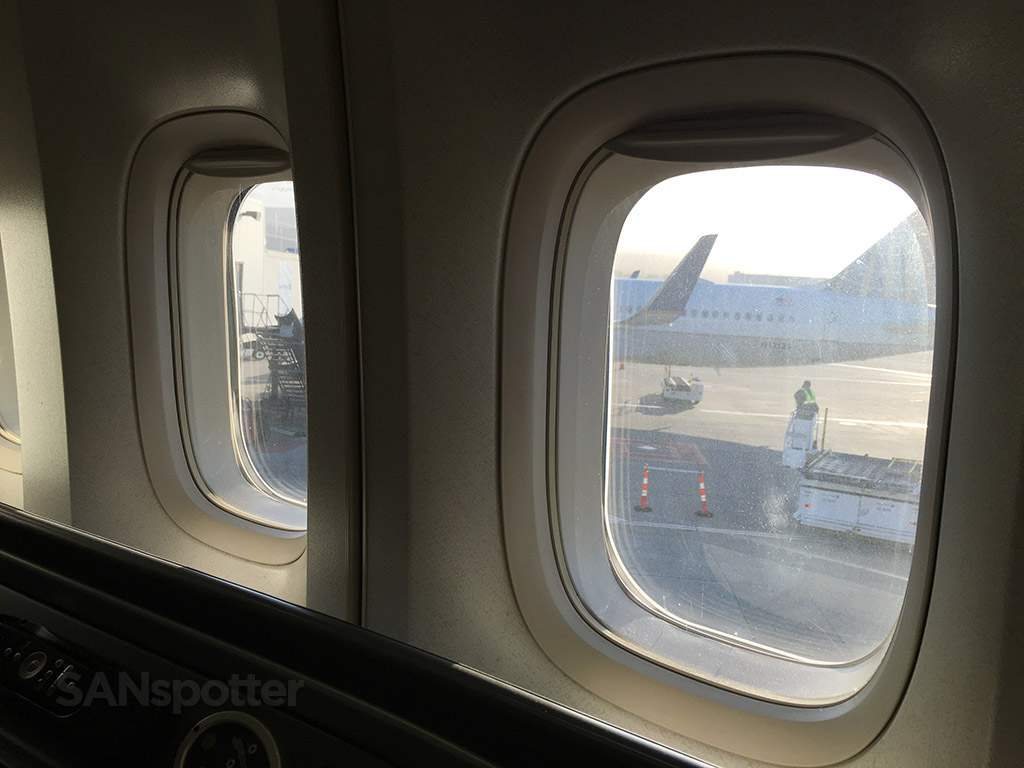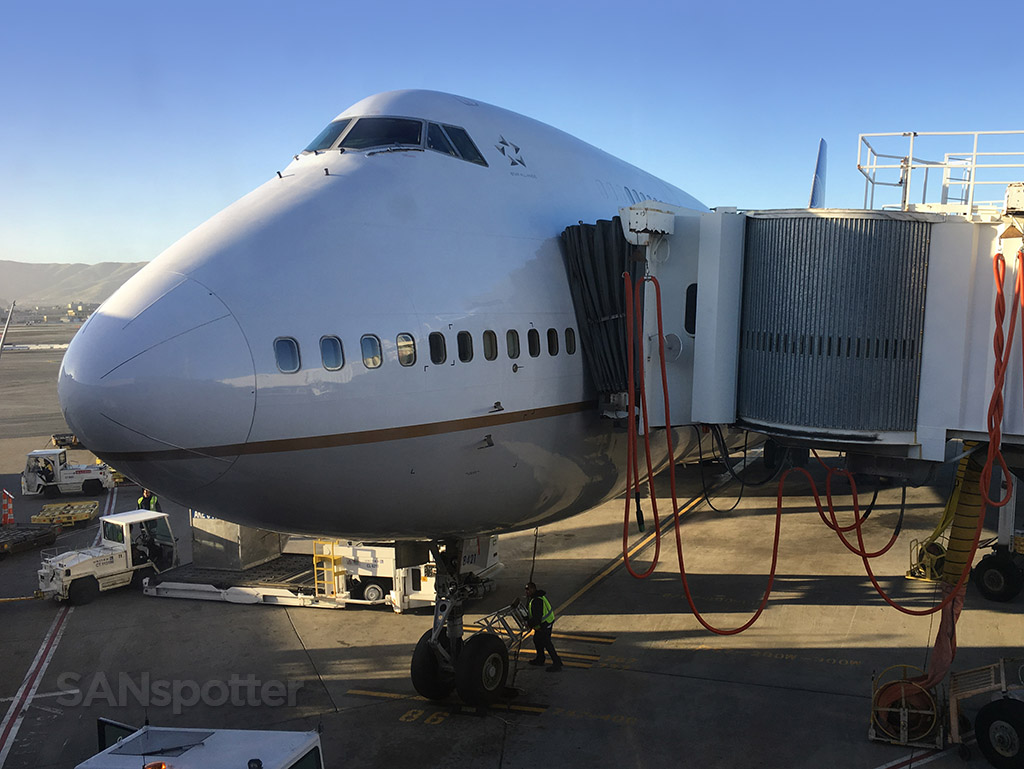 The only thing I could think of as I walked off the plane was whether or not that would be my last ever United Airlines 747 flight. Heck, would it be my last 747 flight on any airline EVER? At this point I really don't know the answer to that. I'd like to try to get on the British Airways 747-400 from SAN to LHR sometime this year, but I still don't know how I'm going to fit that into my busy schedule. I guess only time will tell as to whether or not I will ever step foot on a Boeing 747 again.
Even if I don't, I had a great experience this particular weekend flying back and forth between San Francisco and Chicago on the Queen of the Skies. I feel lucky to have had the chance to experience this aircraft on a domestic US flight (in this day and age, at least), and hopefully these trip reports will be detailed enough for me and AvGeeks everywhere to relive this experience for years to come.