01. Introduction: To Taipei with Star Alliance and SkyTeam business class awards
02. United Airlines 737-900/ER first class San Diego to Los Angeles
03. Asiana A380-800 business class Los Angeles to Seoul
04. Incheon Transit Hotel
05. Eva Air A321 regional business class Seoul to Taipei
06. Grand Hyatt Taipei
07. The quiet serenity of Taipei during Chinese New Year
08. China Airlines Dynasty Lounge, TPE, Terminal 1
09. China Airlines 777-300/ER business class Taipei to Seoul
10. KAL Prestige Class Lounge, ICN
11. Korean Air A380-800 Prestige Class (business class) Seoul to Los Angeles
12. Delta Connection CRJ-700 first class Los Angeles to San Diego
So it all comes down to this. 5 amazing segments with 13,912 miles already flown, and the only thing standing between me and home sweet home is a ride on a Delta Connection CRJ-700. I can't even begin to describe how much of a bummer it was to get off what was one of the best flights I've ever had in my life and to be dropped squarely into the hell that is Terminal 5 at LAX. Domestic flying sucks enough as it is, but having to endure the crowds of T5 only to be then wedged into a CRJ is not something I was particularly looking forward to. One moment I'm being treated like royalty in Korean Air Prestige class, the next moment I've got a Delta flight attendant who hates her job looking disappointed when I say "why yes, I would like some water before takeoff please."
DL4888
Los Angeles, CA (LAX) – San Diego, CA (SAN)
Tuesday, January 31, 2017
Aircraft: CRJ-700
Registration: N608SK
Duration: 49 minutes (gate to gate)
Seat: 3A (first class)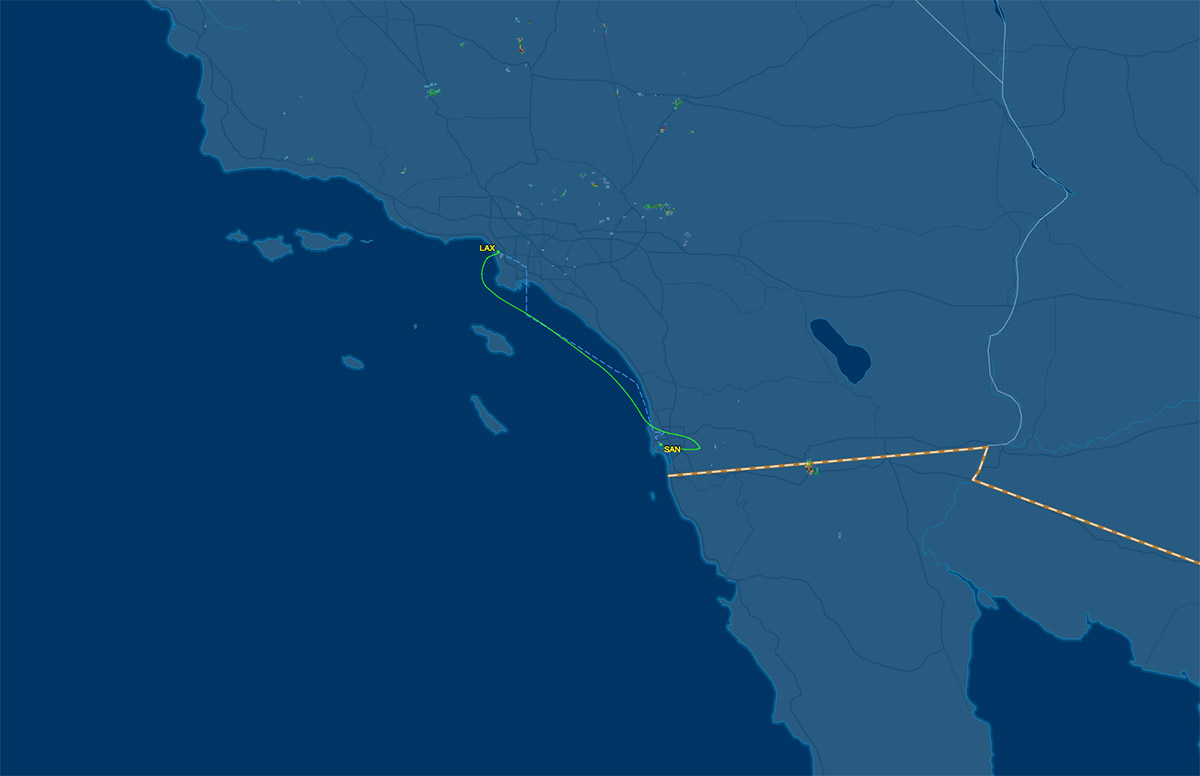 Delta is moving to the other side of LAX soon, so the silver lining of this segment (besides the fact that I was almost home) was that this would be my last chance to experience Delta in Terminal 5. Not that it's something very important or anything – I'm looking at it squarely from a historical perspective, and I'm thinking it will be fun to sit around when I'm old and tell all the young whipper-snapper road warriors how crappy the Delta experience used to be at LAX. Having had those experiences should maintain my street cred as a seasoned traveler despite being too old to travel anymore. See? I'm always thinking ahead!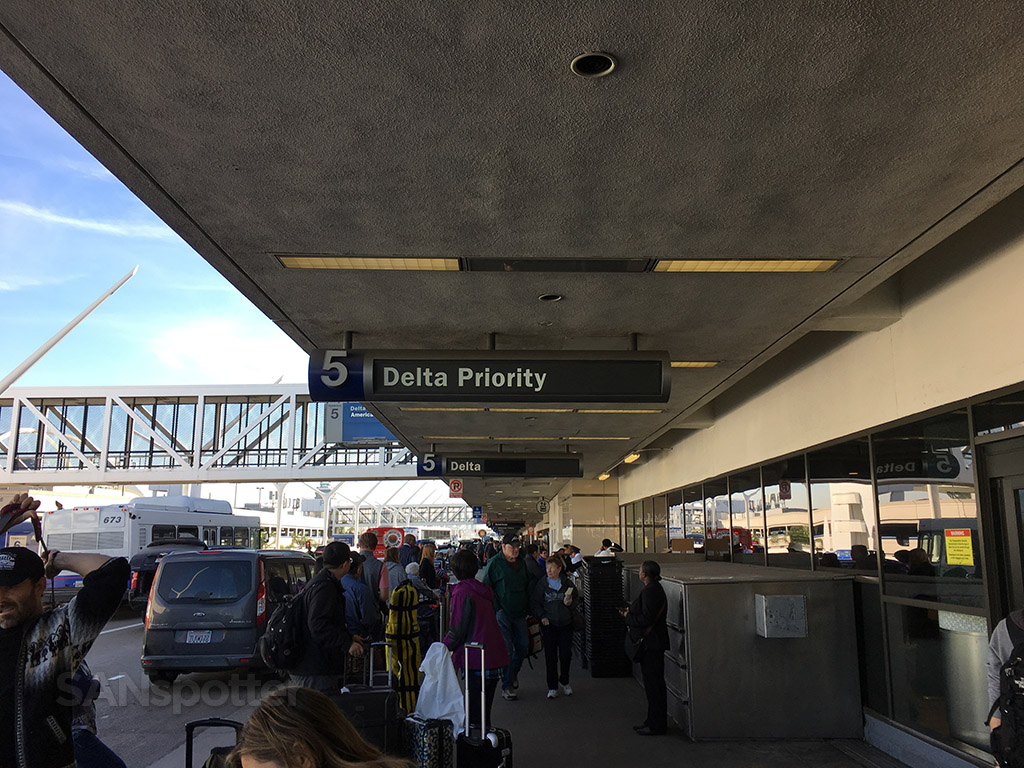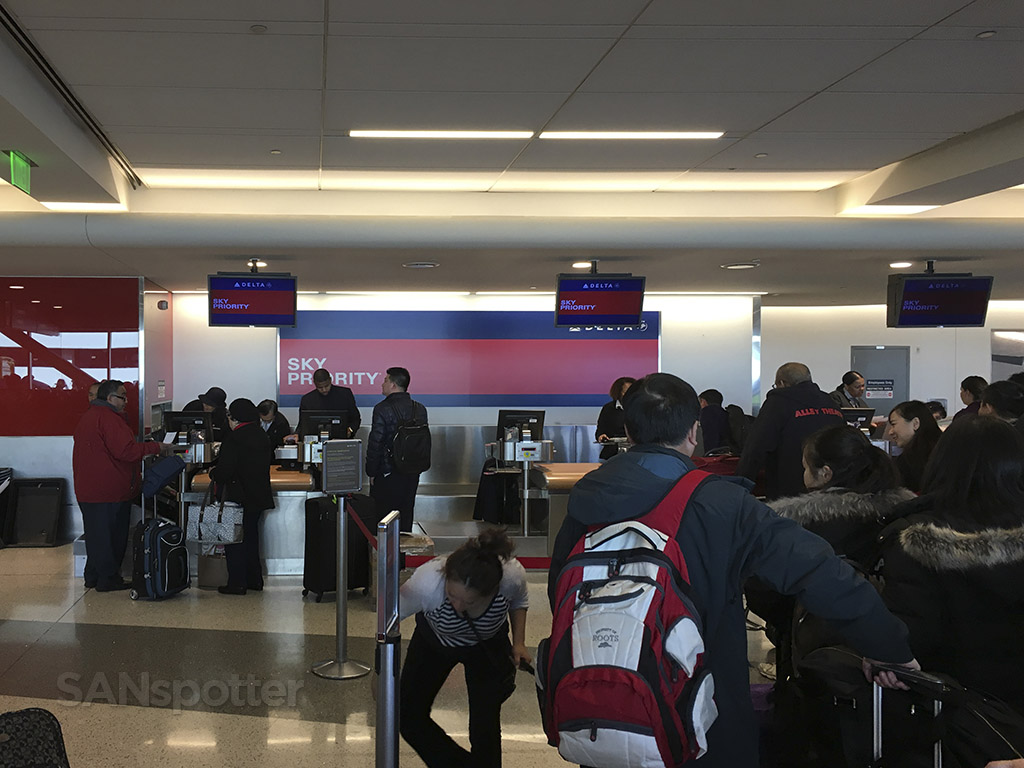 Thankfully boarding was right on time, and since I just wanted to get this over with as fast as possible, I was right there at the gate ready to get onboard as soon as first class was called. I was tired and already missing the Korean Air A380 experience like you wouldn't believe. How disappointing it was to be stepping onto a tiny regional jet for the final leg home.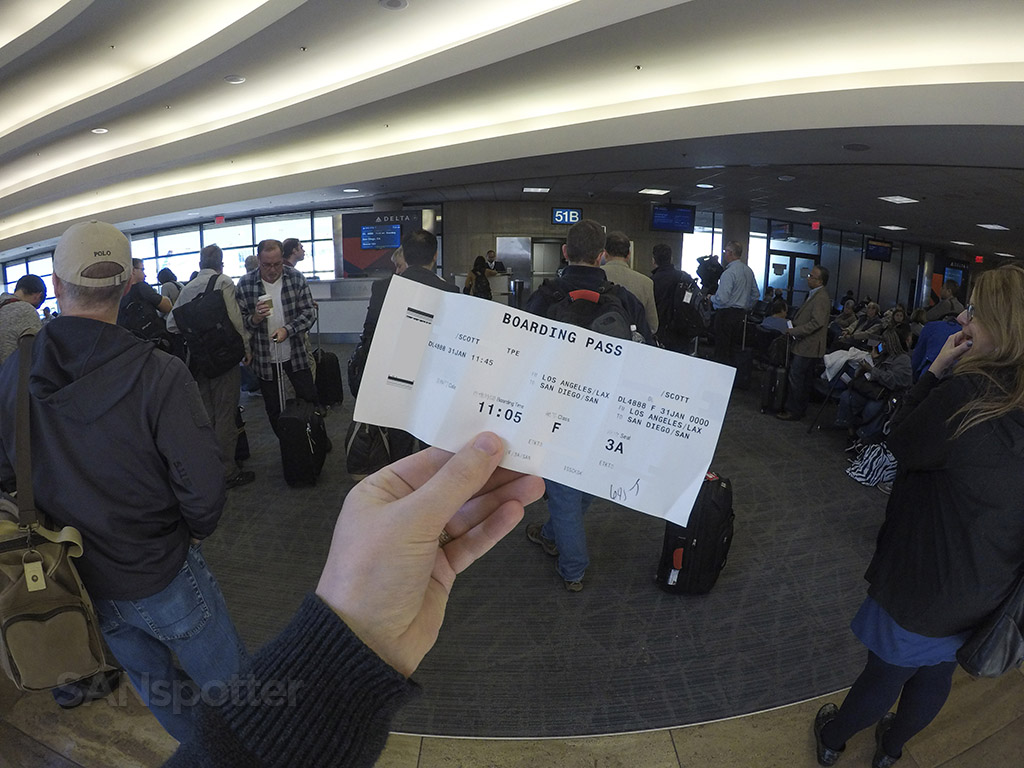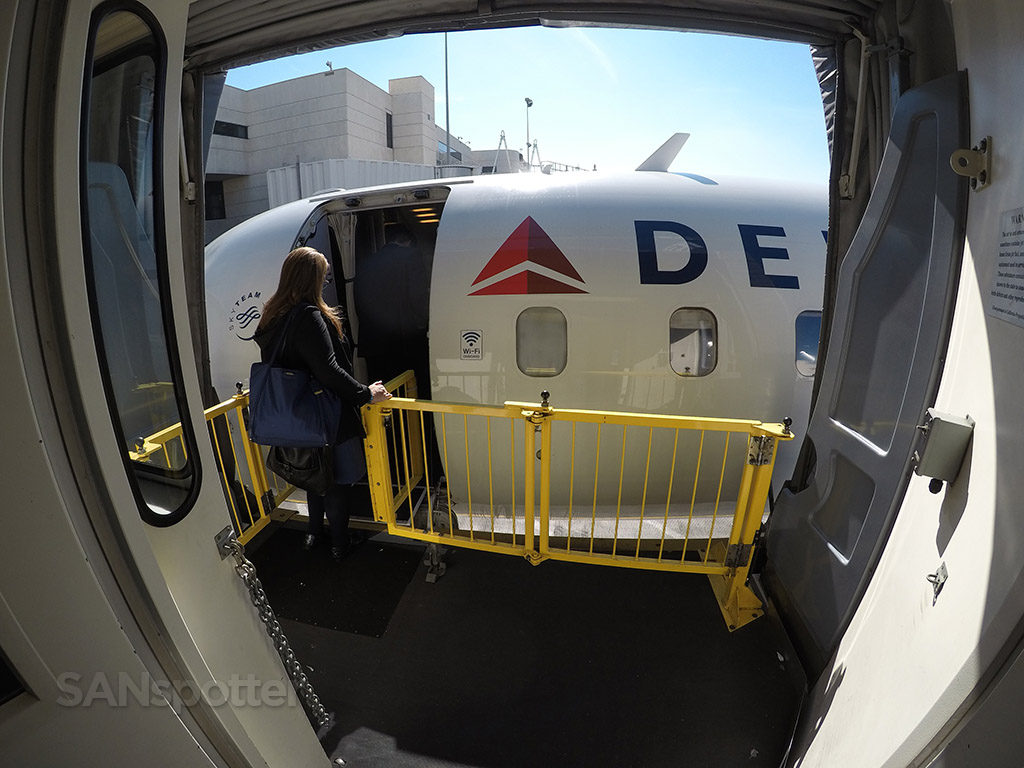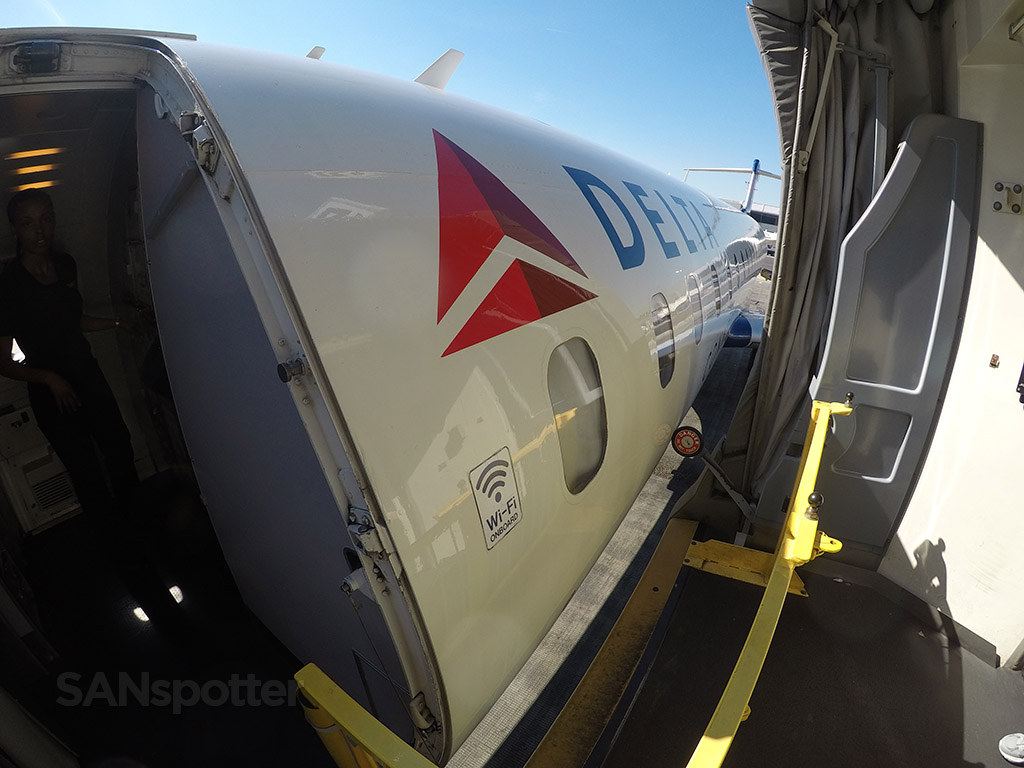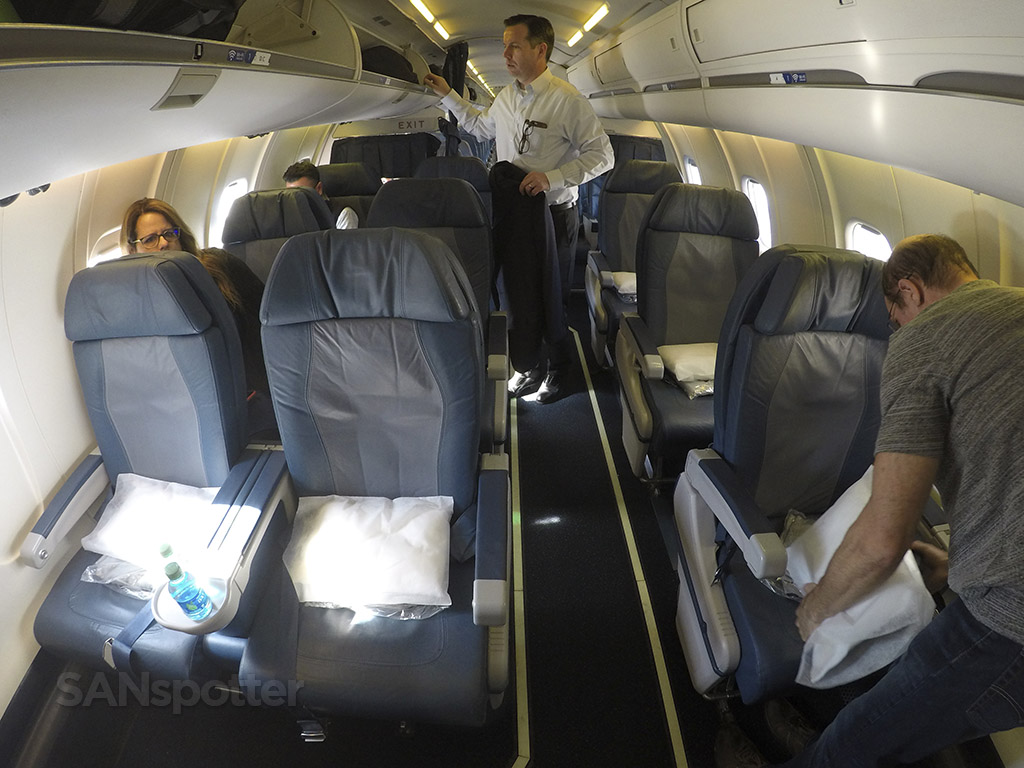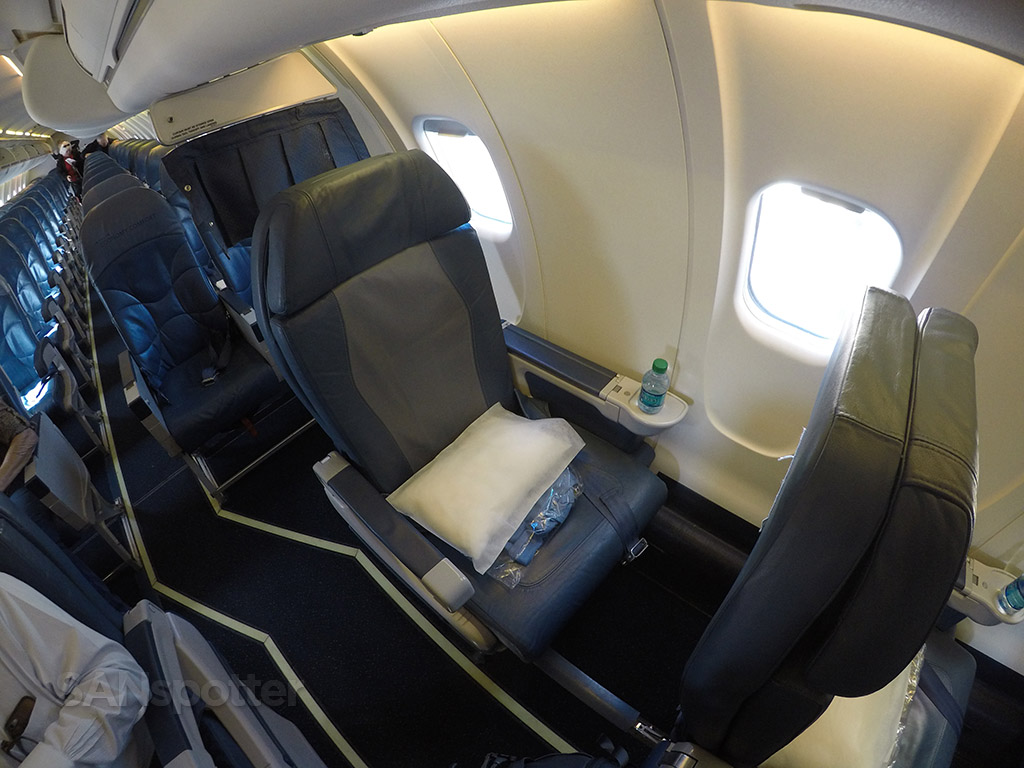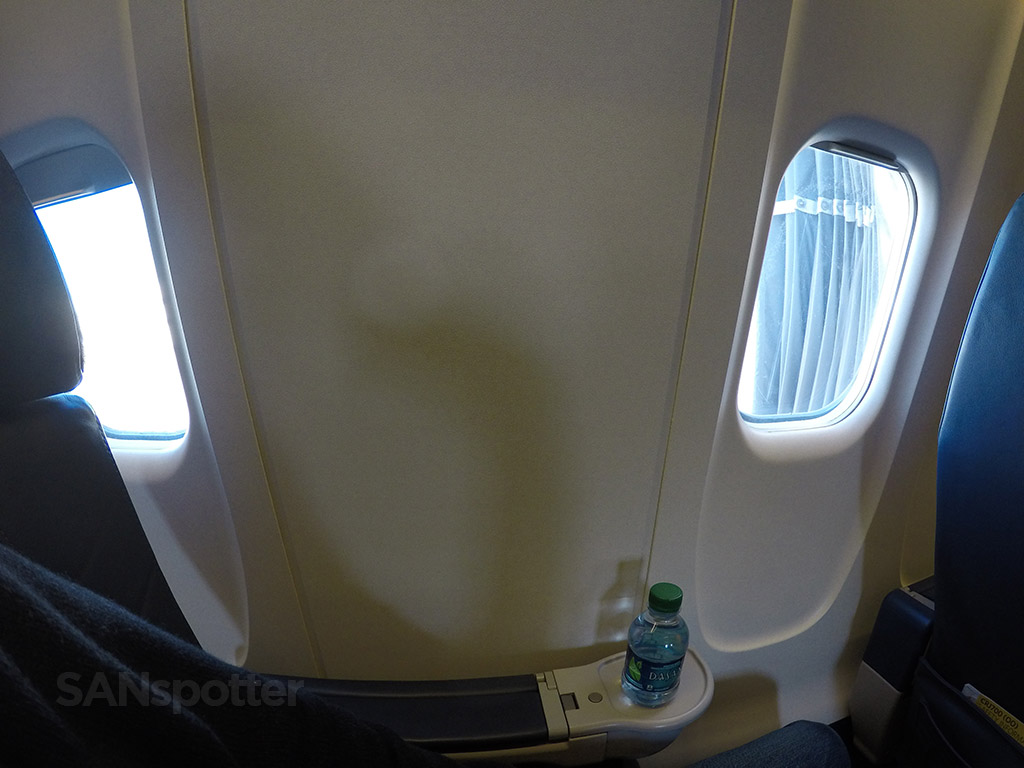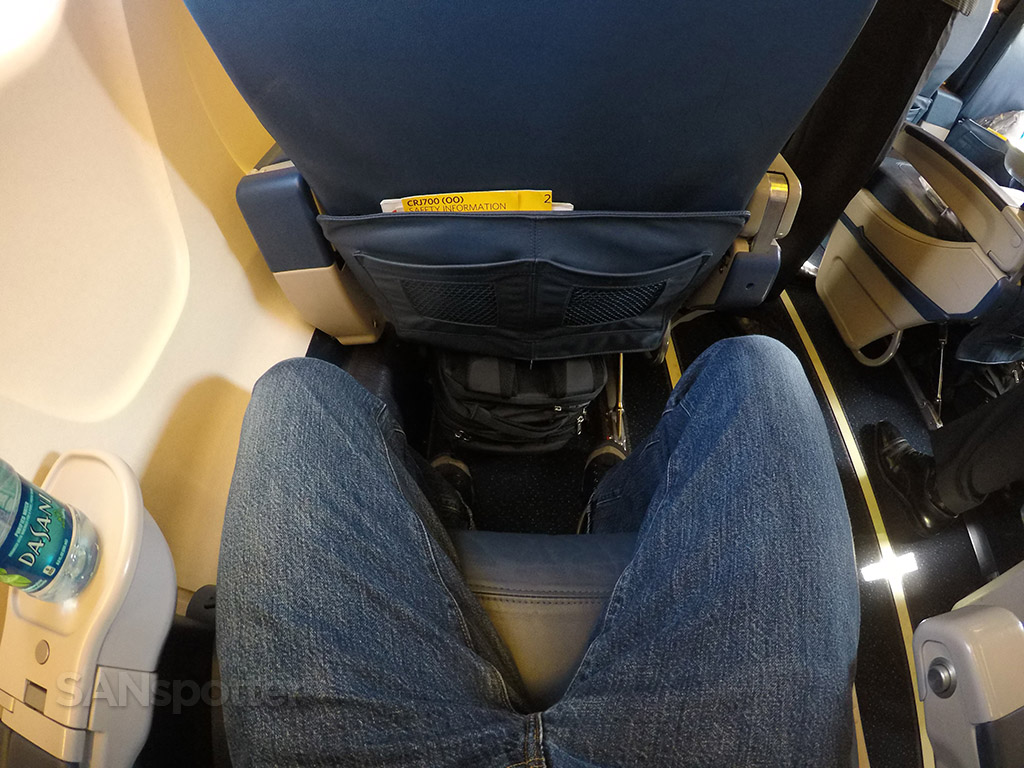 Unlike the last time I flew Delta Connection from Los Angeles to San Diego, I was blessed with an aircraft that was clean and had windows that I could actually see out of. Not that it mattered all that much – this flight was scheduled to fly exactly at the time of day when the sun would be directly overhead, meaning that photography would not be ideal. The best in-flight photography requires the sun to be on either end of the horizon and high noon just doesn't cut it. It was alright though – I had shot over 50GB of pics and video over the last 5 days, so I was pretty much spent when it came to taking pics. My camera gear was practically still smoking from working so hard, so a break seemed like a good idea. Besides, the misaligned window in my seat wasn't very convenient.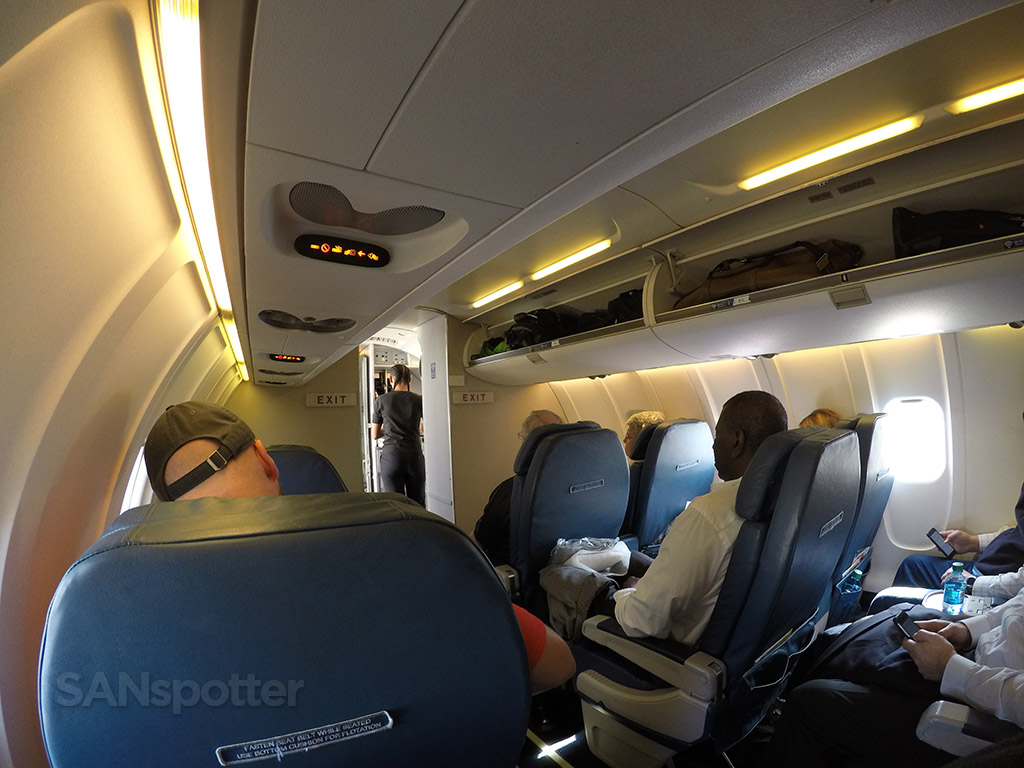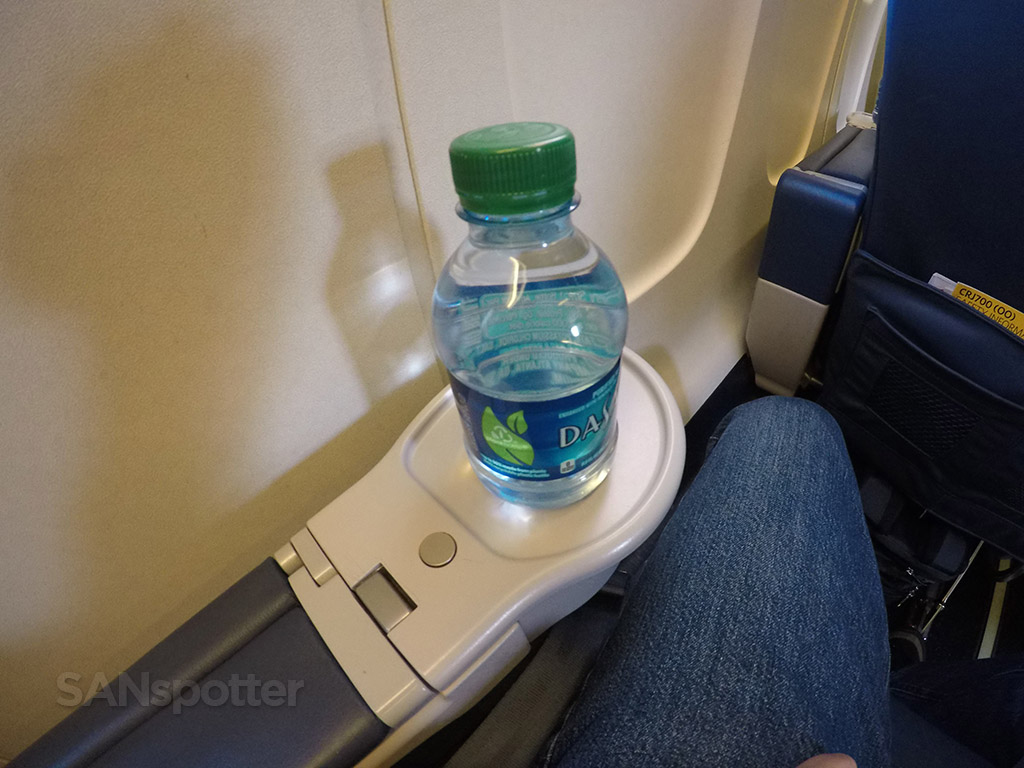 Our taxi our to 25R was a bit slow due to congestion around the airport, but we didn't have to wait all that long. Probably 10 minutes max, and we were up and on our way down to San Diego.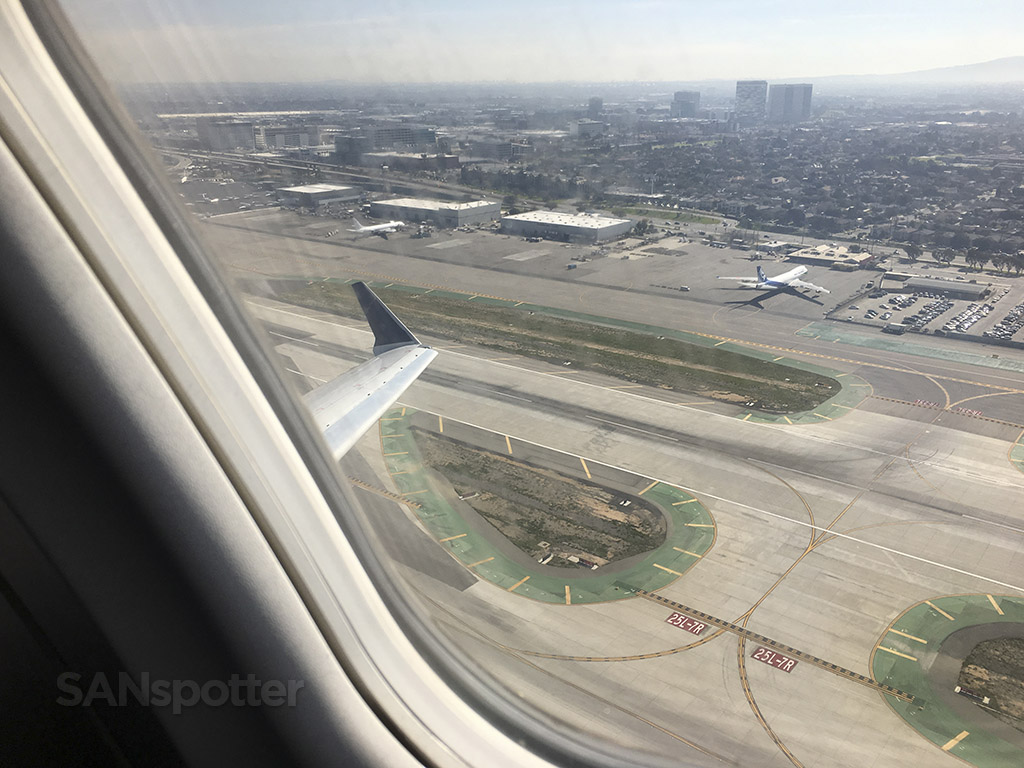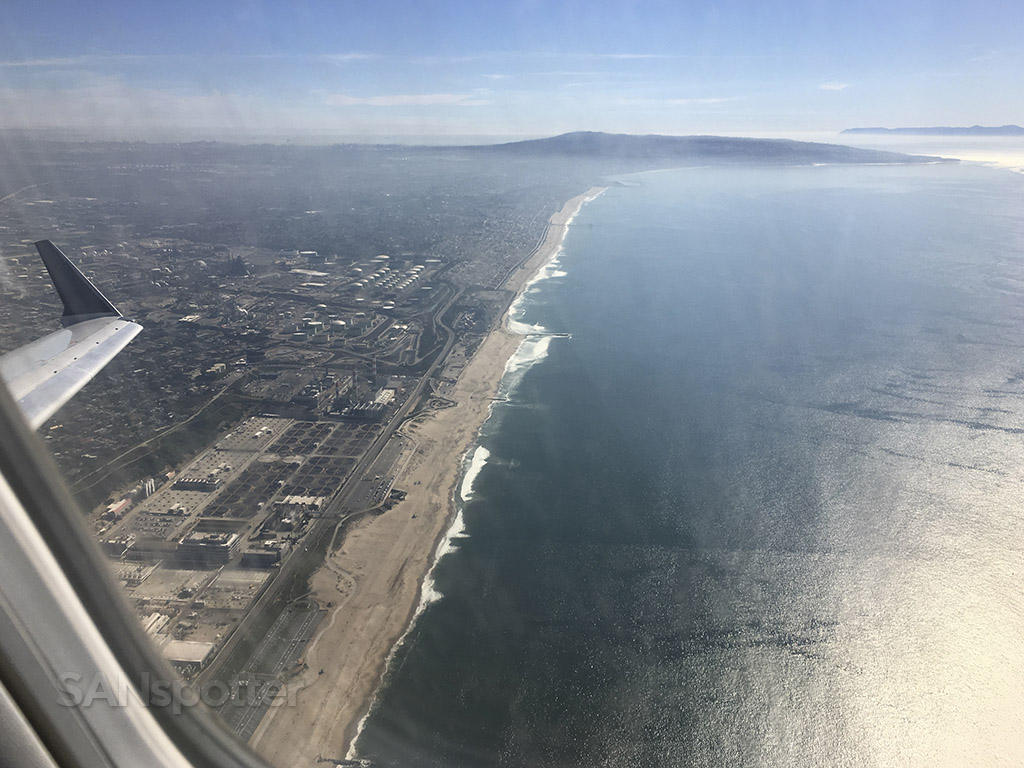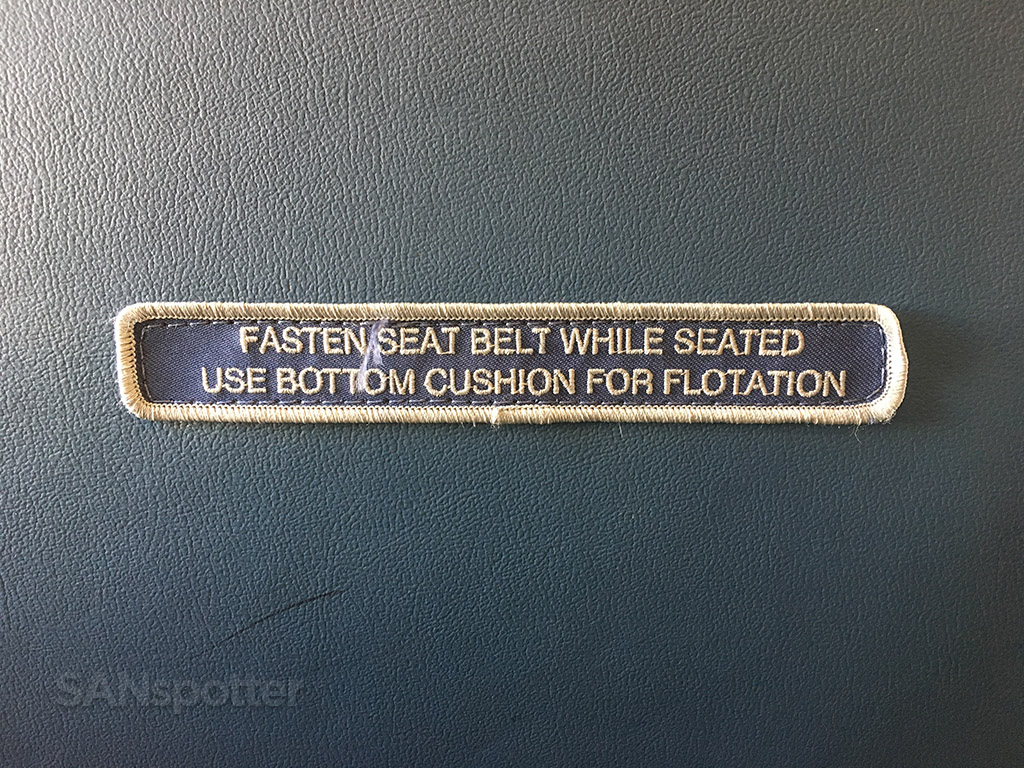 I was sitting there watching out the window as we followed the coast all the way down, I began thinking about amazing air travel really is. I had just flown half way around the world – all in the same day – and that really boggles the mind if you really think about it. I woke up in Taipei, flew to Seoul, then to Los Angeles, and I will sleep in my own bed tonight in San Diego. Mind. Blown.
Especially considering how much I enjoy watching old Hollywood westerns, and back in those days, it took months just to cross the US on horseback. Factor in the risk of being killed by Indians or some horrible disease, and it just doesn't seem like moving from place to place was even worth it. I took another sip of my water and suddenly felt thankful for this CRJ-700 which was whisking me from LAX to SAN in less than 25 minutes. All in air-conditioned comfort no less.
The skies were completely clear all the way down to San Diego today, so it was easy to follow along and know our exact position just by looking at the coastline. Costa Mesa, then Camp Pendleton, followed by Oceanside and all the beach communities rolled right past my window before we turned inland just south of Torrey Pines.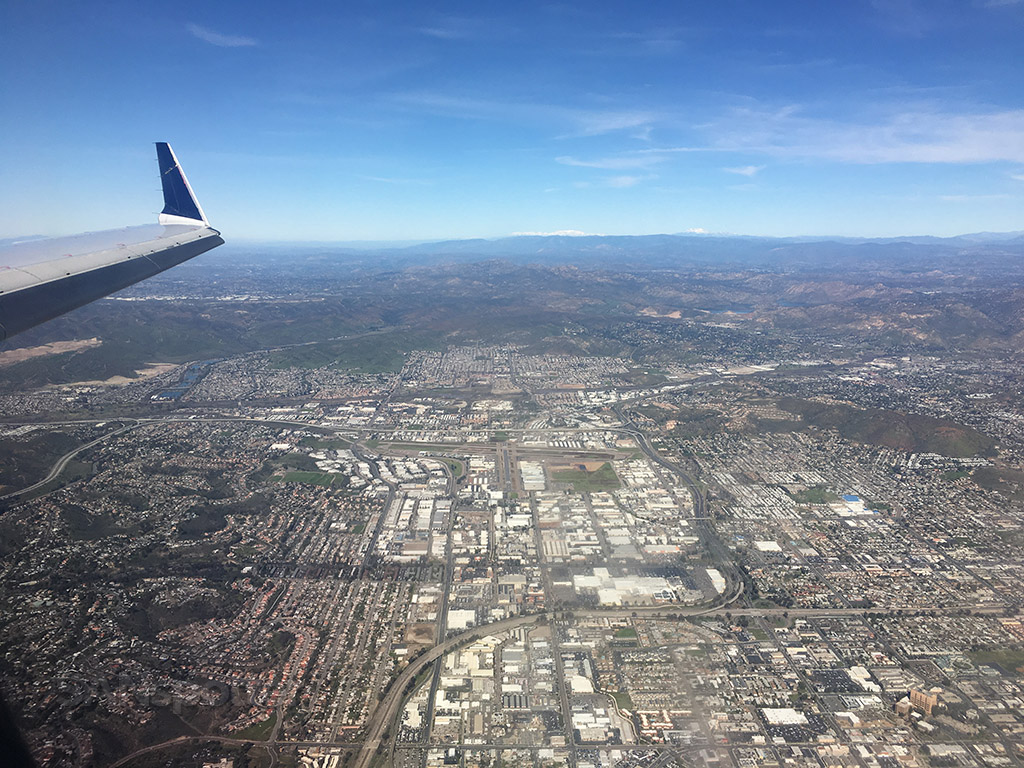 And that's pretty much it. An uneventful and quick flight with service not even on the same planet as some of the fine Asian airlines I experienced earlier on this trip. Oh well. I was home, and that's all that really mattered.
Thanks for following along on this lengthy 12-part trip report! I will admit that this took a lot longer to write up than I was expecting, but these detailed flight reviews take a long time to put together and I'd rather not rush things. I hope you enjoyed this one!