01. Air Canada Express (Jazz) CRJ-900 economy class San Diego to Vancouver
02. SkyTeam lounge, YVR
03. Philippine Airlines 777-300ER business class Vancouver to New York (JFK)
04. Delta Air Lines 757-200 premium business class (Delta One) New York (JFK) to San Diego
Please note: some of the links below may be affiliate links. This means that I will get paid a commission if you buy something or take an action after clicking one of them.
If you've been getting totally sick of me touting the benefits of Priority Pass for the past few months, just know that it's for a very good reason. Having access to thousands of airline lounges in airports all over the world (even when I'm not flying business class) has completely transformed the way I travel, and I'd even argue that my annual membership has paid for itself multiple times over.
Food has always been one of my biggest expenses while traveling, and having the ability to pop into the nearest Priority Pass lounge or restaurant for a bite to eat (at no cost) has saved me hundreds of dollars so far this year. I'm all about saving as much money as possible now that I'm self employed, so I tip my hat to the fine people of this SkyTeam lounge here at YVR for filling my belly with delicious food before hopping on the Philippine Airlines 777-300 to JFK. And let's not kid ourselves here – it just feels good sitting in an airport lounge while waiting for a flight. Don't pretend it isn't true!
It should be noted that all Philippine Airlines business class passengers have complimentary access to the Plaza Premium lounge here at YVR (located on departures level 3 right after security), so even if you aren't a member of Priority Pass, you'll still the the opportunity to feel important in a lounge before your flight. It just so happens that I've heard really good things about this particular SkyTeam lounge (located on level 4 between gates 52 and 53) and I really wanted to check it out for myself.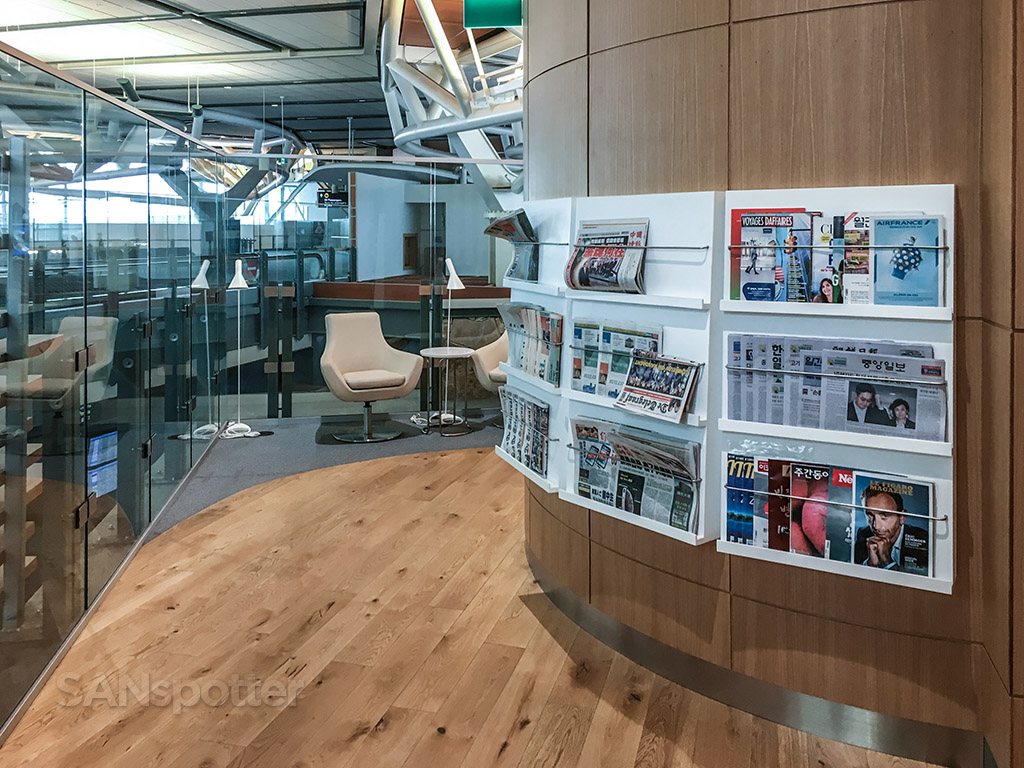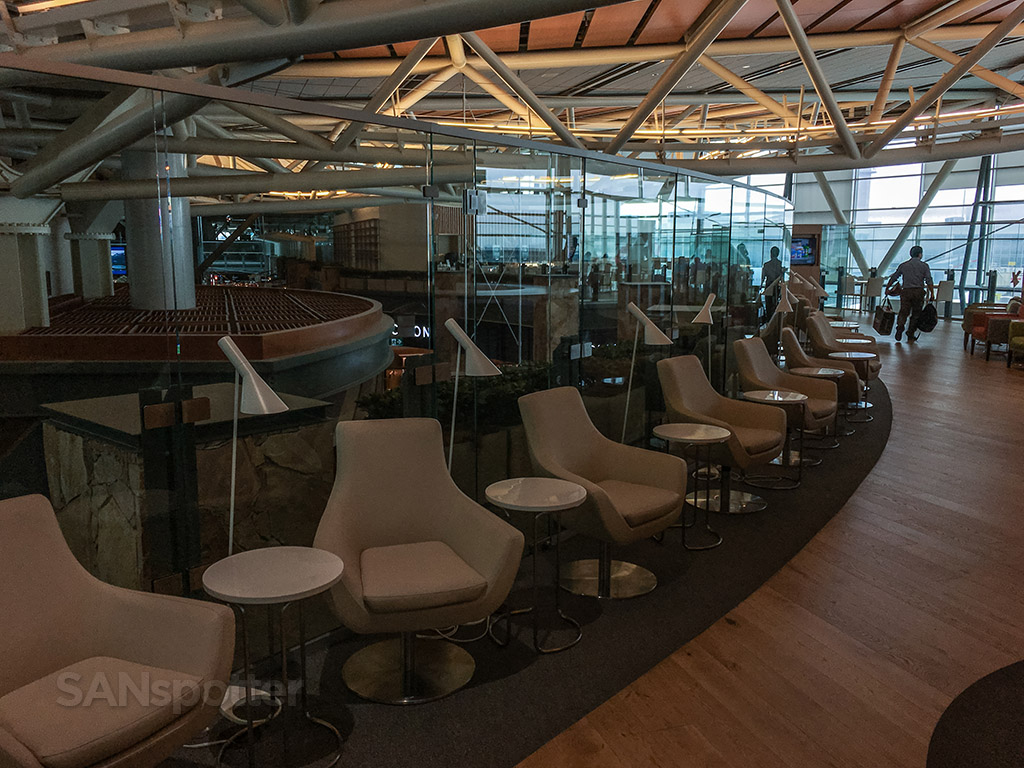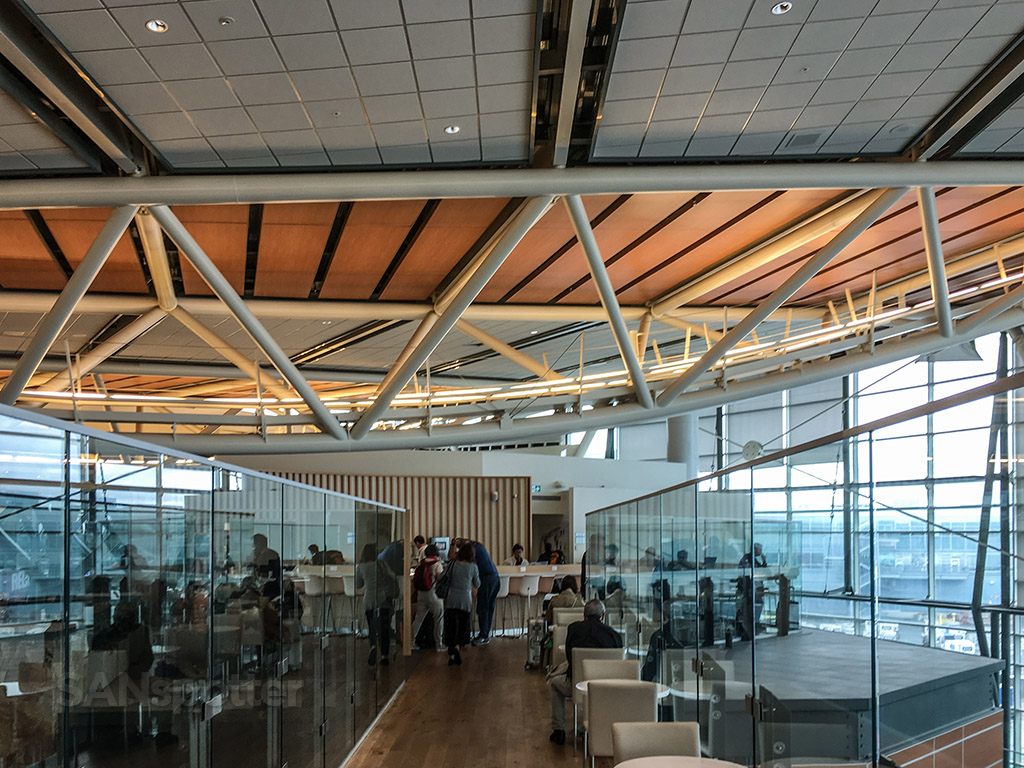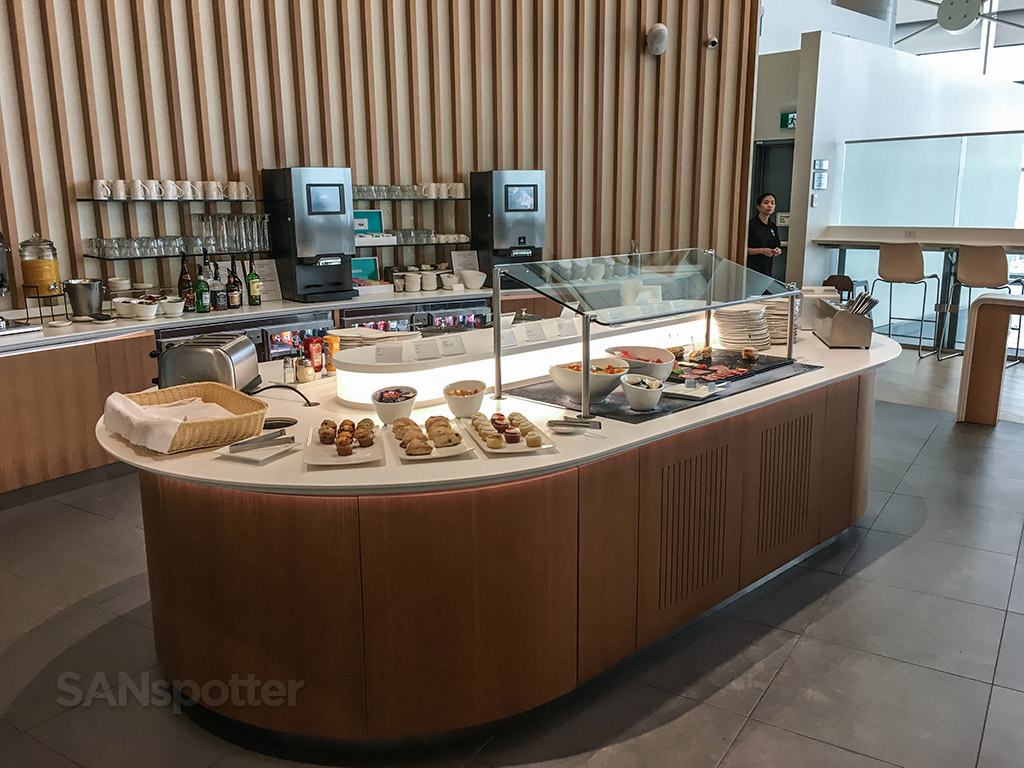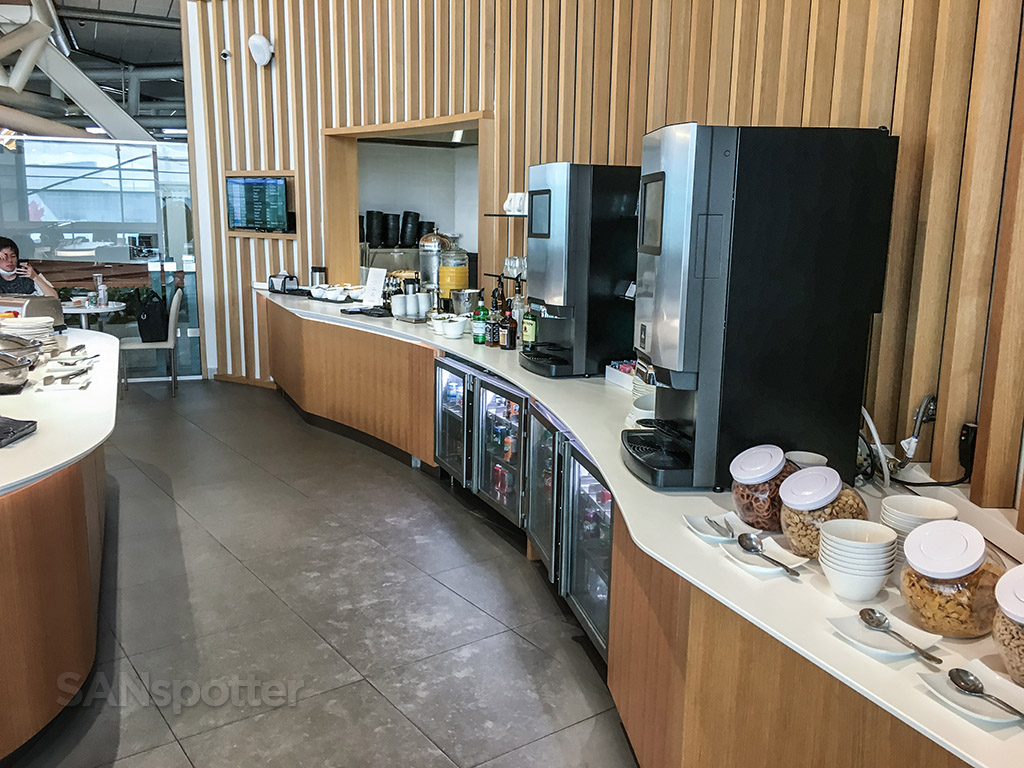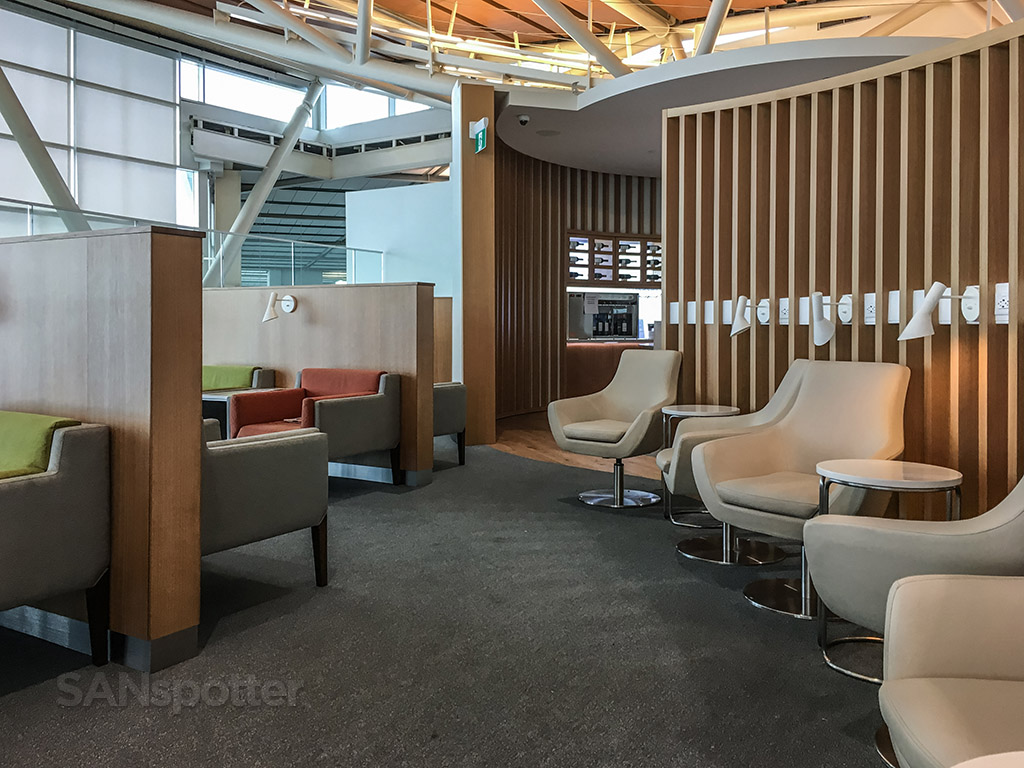 So what's the verdict?
Summing it all up, I've got to say that the best part of this lounge is the food. Everything you saw in the pics above was just the simple "snack" stuff, but there is also a full kitchen here with a really impressive menu – including dim sum (which looked incredible). My goal was to start with a plate or two of the snacks, then make my way over to the kitchen window to order a plate of real food. Unfortunately (as it usually happens) I completely gorged myself on snacks until there was no room left for a real meal. Hey, I can't help it when there's so much delicious looking food lying around.
Finally, for those of you out there who are looking for the best bang for the buck when it comes to travel perks such as lounge access (I mean who isn't, right?), you should know that you'll get a complimentary membership with the American Express Platinum card. I'm not the type of travel blogger to shill credit cards, but the Amex Platinum / Priority Pass combo is one of the easiest an most effective ways to up your travel game at little to no cost.
Yes, there is a hefty $550 annual fee on that card, but remember what I said about my Priority Pass membership saving me hundreds of dollars on food so far this year. That, combined with other generous perks such as an annual $200 Uber credit, 5x points on all airfare spend (among other perks), and it's a card that has a permanent place in my wallet.
Anyway, whether you decide to go the Priority Pass route or not, the SkyTeam lounge here at YVR is definitely one worth checking out in your travels through the Pacific Northwest. Don't overdo it on the snacks though, because the dim sum looked hard to beat!