Shoutout to each and every one of you who arrived here from Google just now after searching for an honest and in-depth review of the San Diego Aspire Lounge.
Oh, this is gonna be honest all right. The problem is that this isn't the kind of lounge anyone should be going 'in depth' on.
Of all the lounges at the San Diego Airport, this one is the worst (by a lot). It's always crowded, there's no privacy, and the selection of free food and drinks is mediocre at best. I almost felt embarrassed for them as I was putting this review together.
My full review of the Aspire Lounge at the San Diego Airport
The Aspire Lounge is essentially the lounge for "everybody else" at SAN. Both the Delta Sky Club and United Club over in Terminal 2 West accommodate SkyTeam and Star Alliance passengers. The Aspire Lounge is for Oneworld passengers (British Airways, Japan Airlines, Alaska Airlines, and American Airlines) – plus all the credit card (and Priority Pass) folk.
Location
The Aspire Lounge is technically located in Terminal 2 East. The entrance, however, is located in a small dark corridor that connects Terminal 2 East and West. The closest security checkpoint is the one for Terminal 2 East.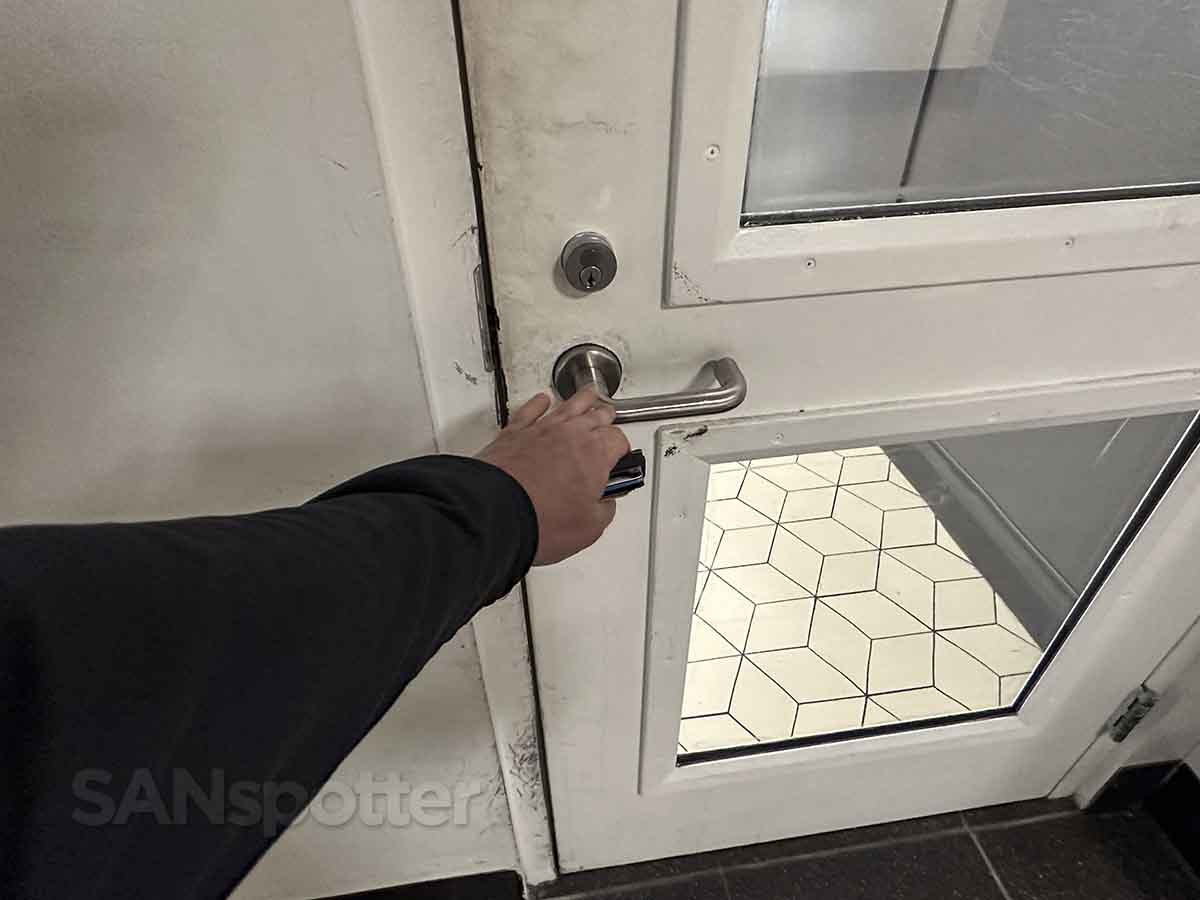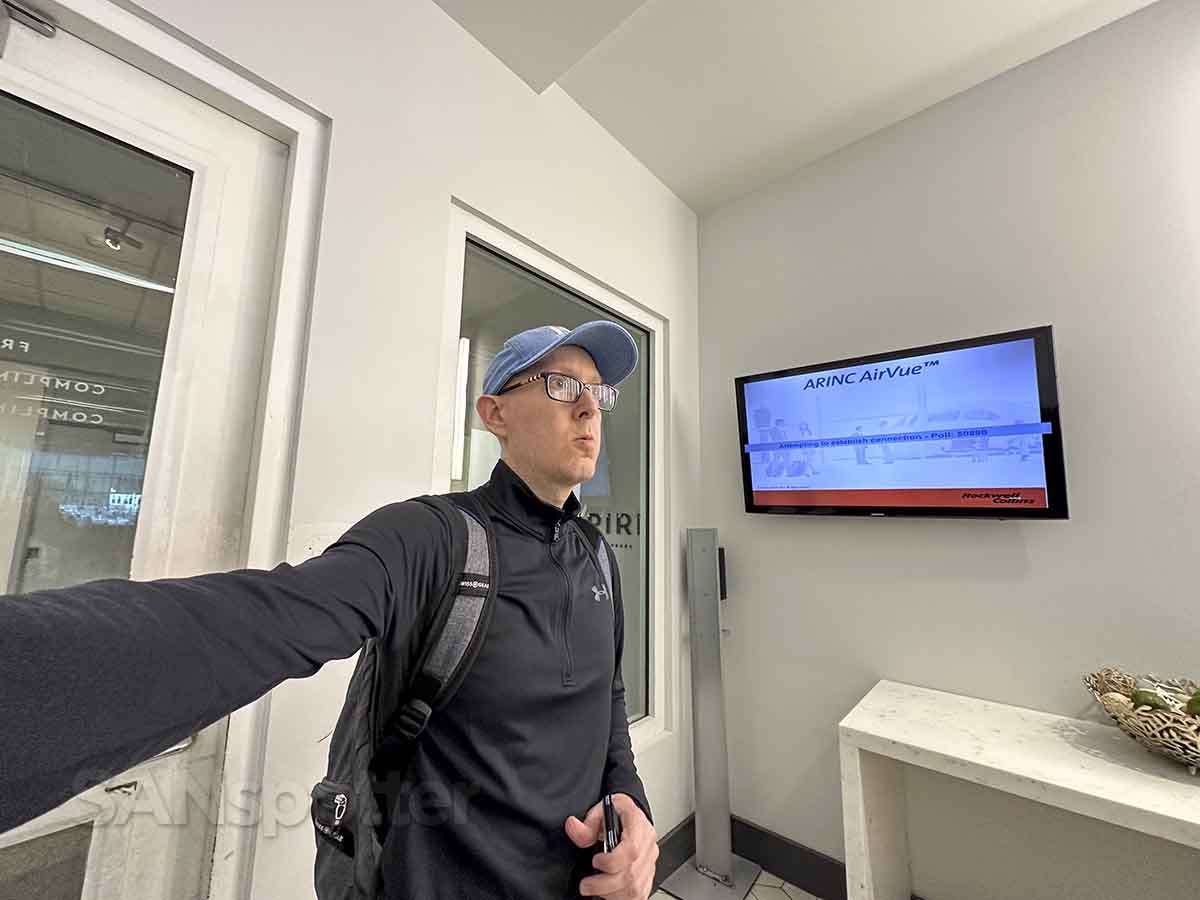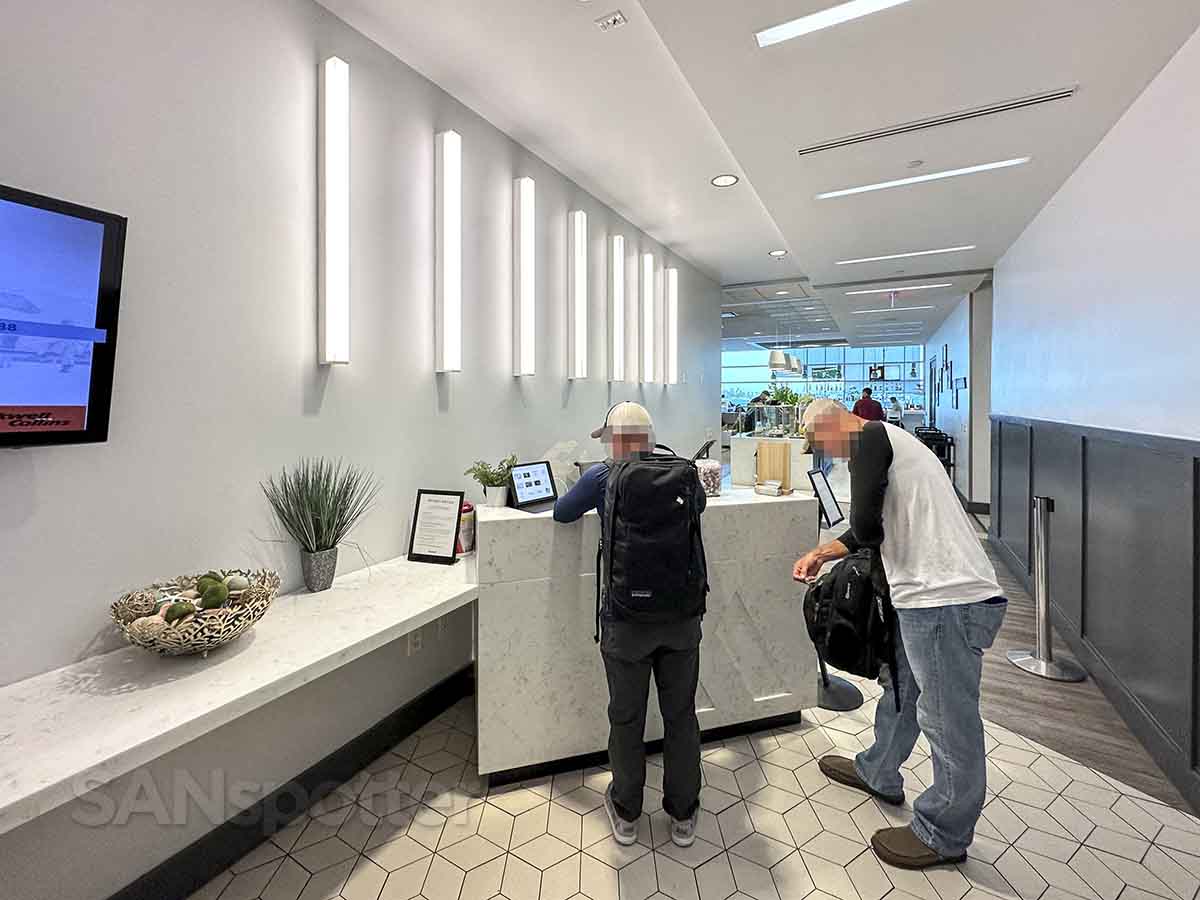 Layout
All things considered, the single room layout of the SAN Aspire Lounge isn't all that bad actually. At least it doesn't have the same (lame) "waiting room" vibe of the Hawaiian Airlines Premier Club at the Honolulu Airport.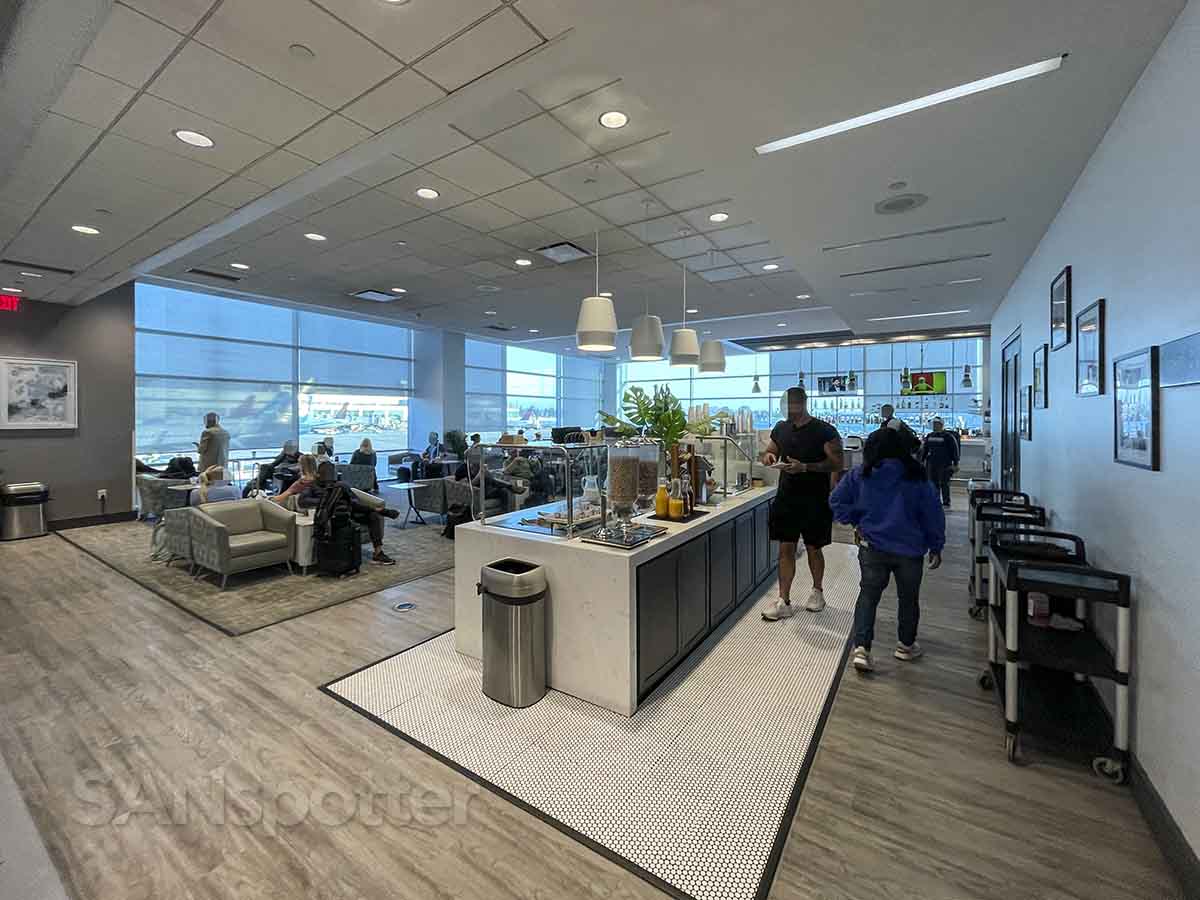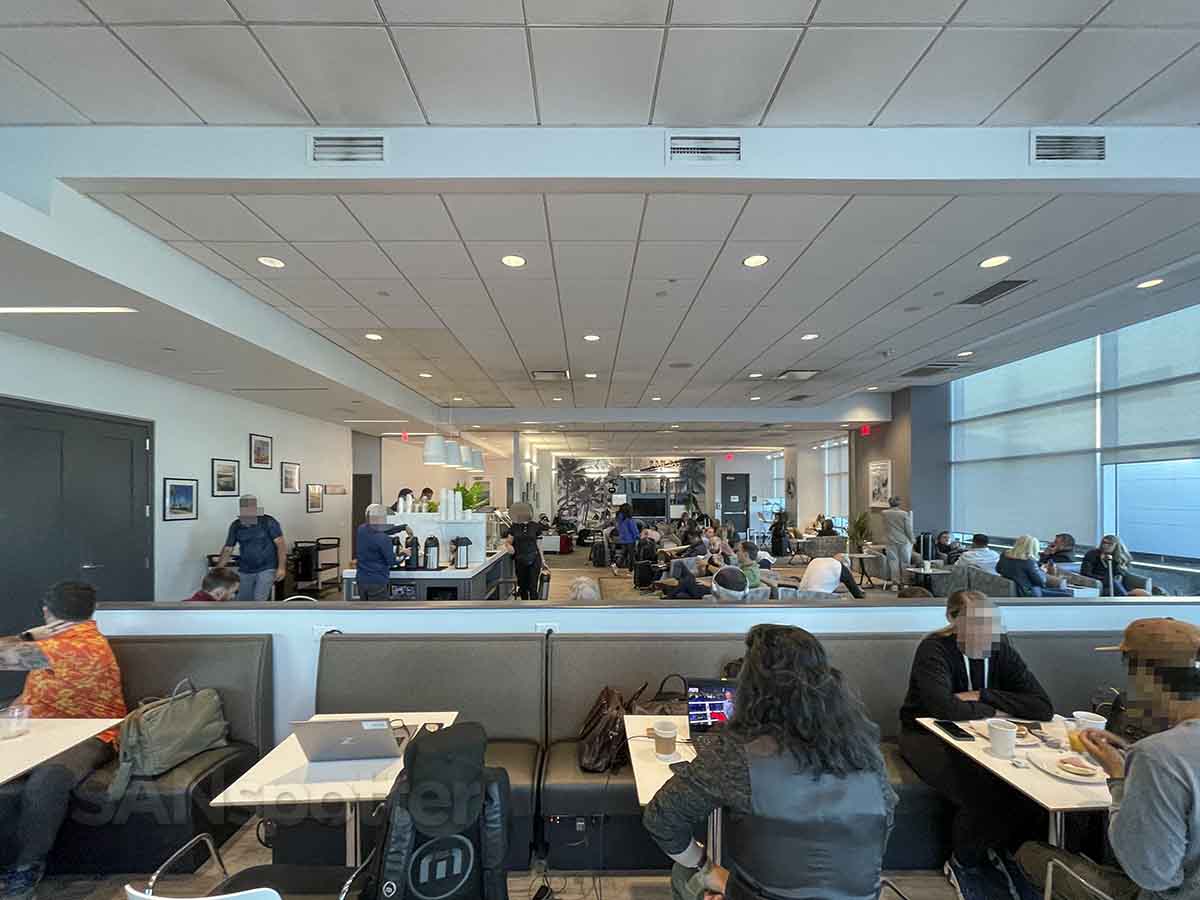 Seating
It's the seating situation is what I dislike the most about this lounge. It's tight. And extremely awkward. Seriously, this is not a lounge where the introverted will feel comfortable! The seating configuration is very dense, and there are no private nooks and crannies anywhere. It basically represents everything I hate about airport lounges.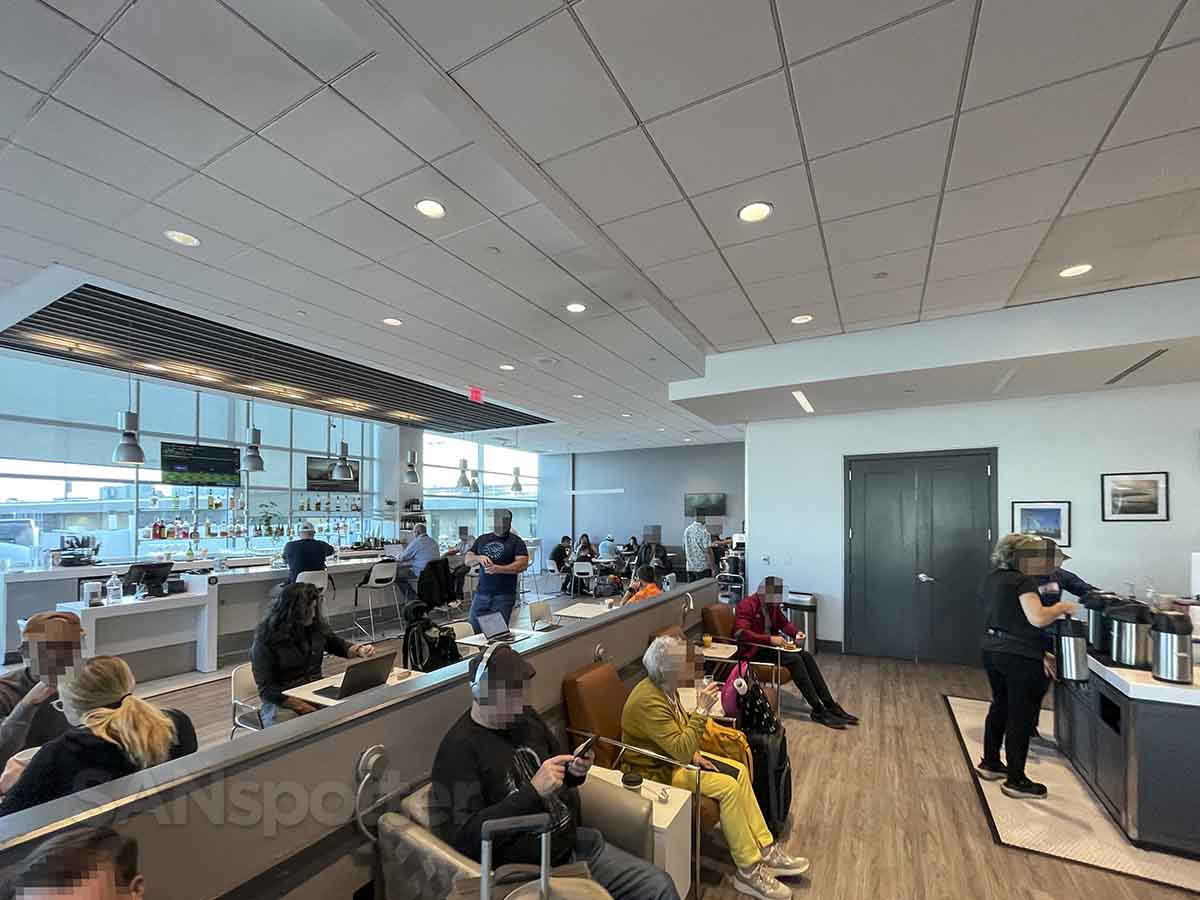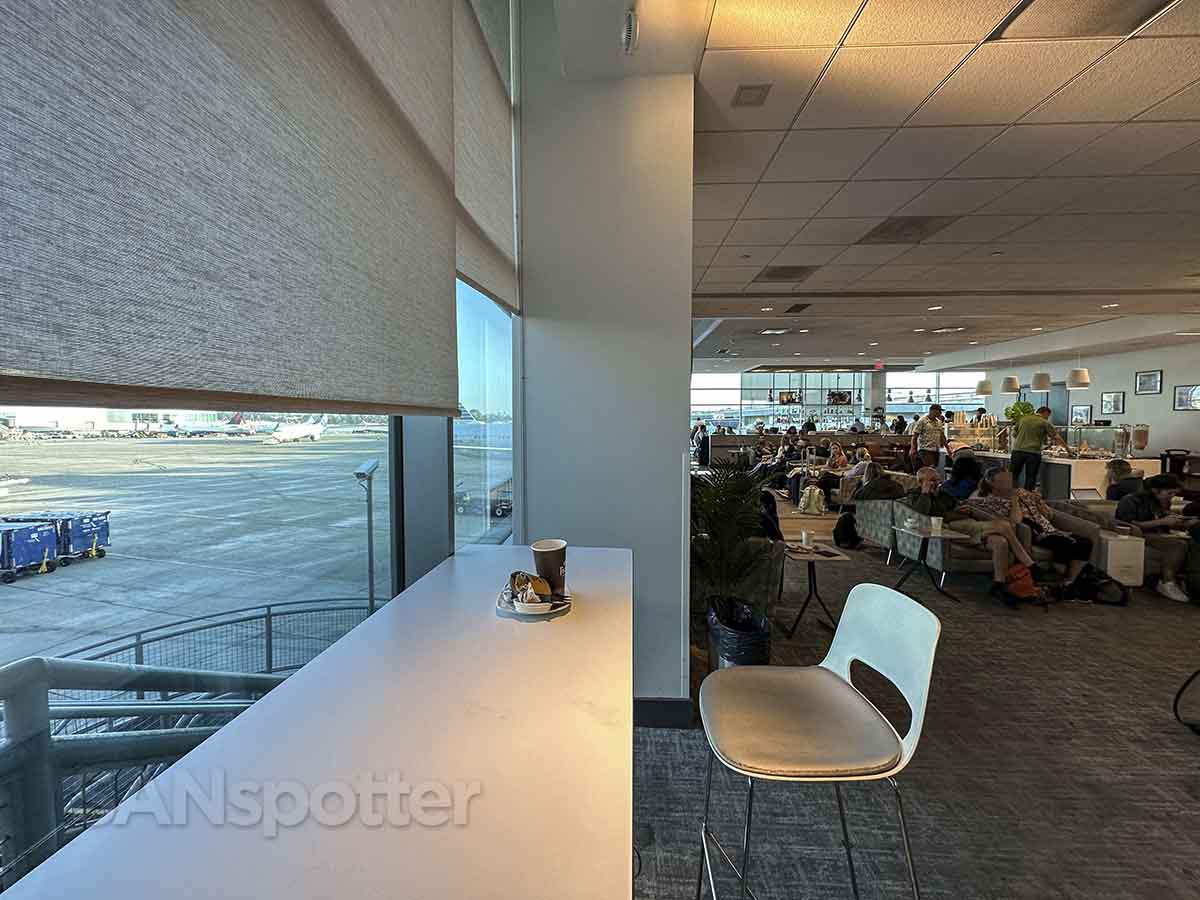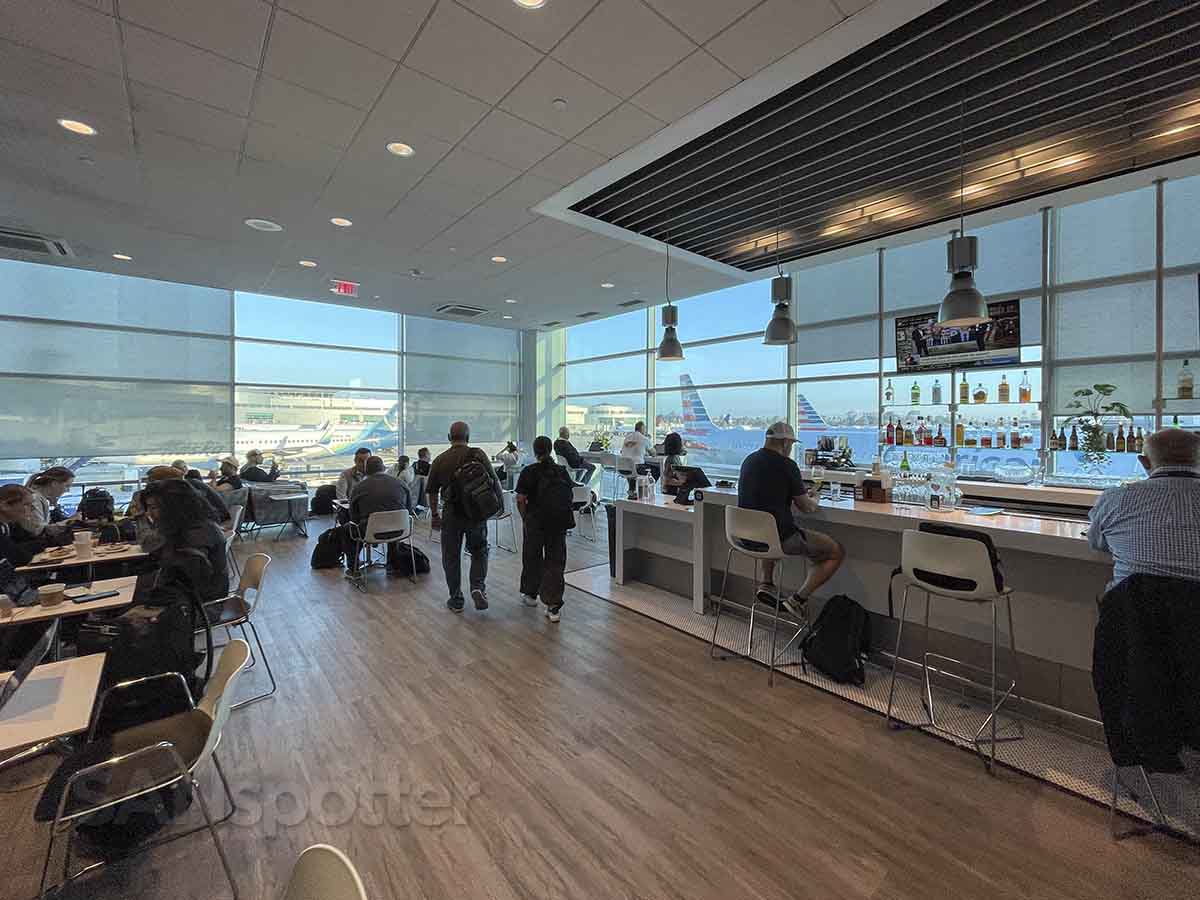 Food
I know. I've been pooping really hard on the aspire lounge so far in this review, and I'm awfully tempted to keep going in that direction in regards to the food. But you know what? The current food situation is a lot better than it used to be (there is now a full self-serve snack bar consisting of fairly decent amount of substantial food items). This is important, because San Diego airport food has always been pretty good. At least they have made an attempt to keep up with the competition out in the main terminal.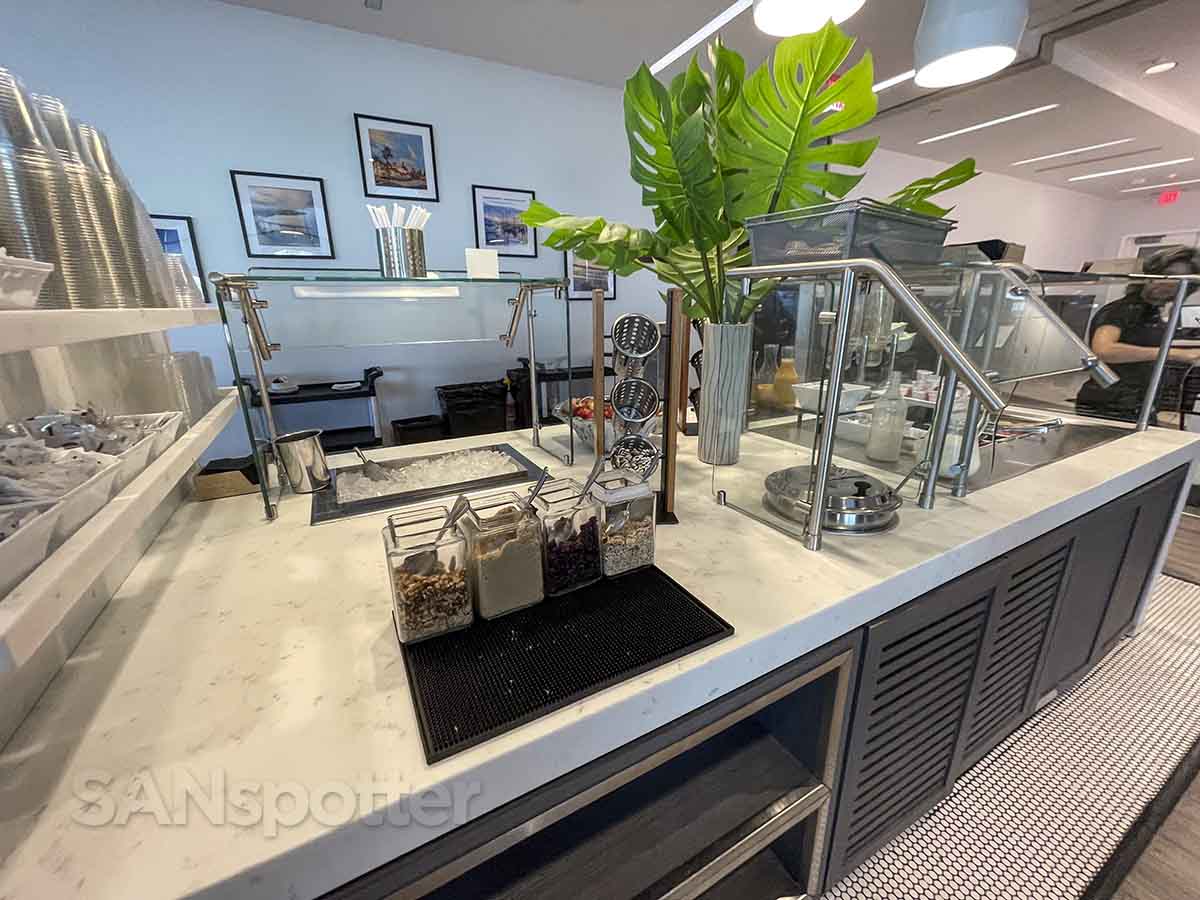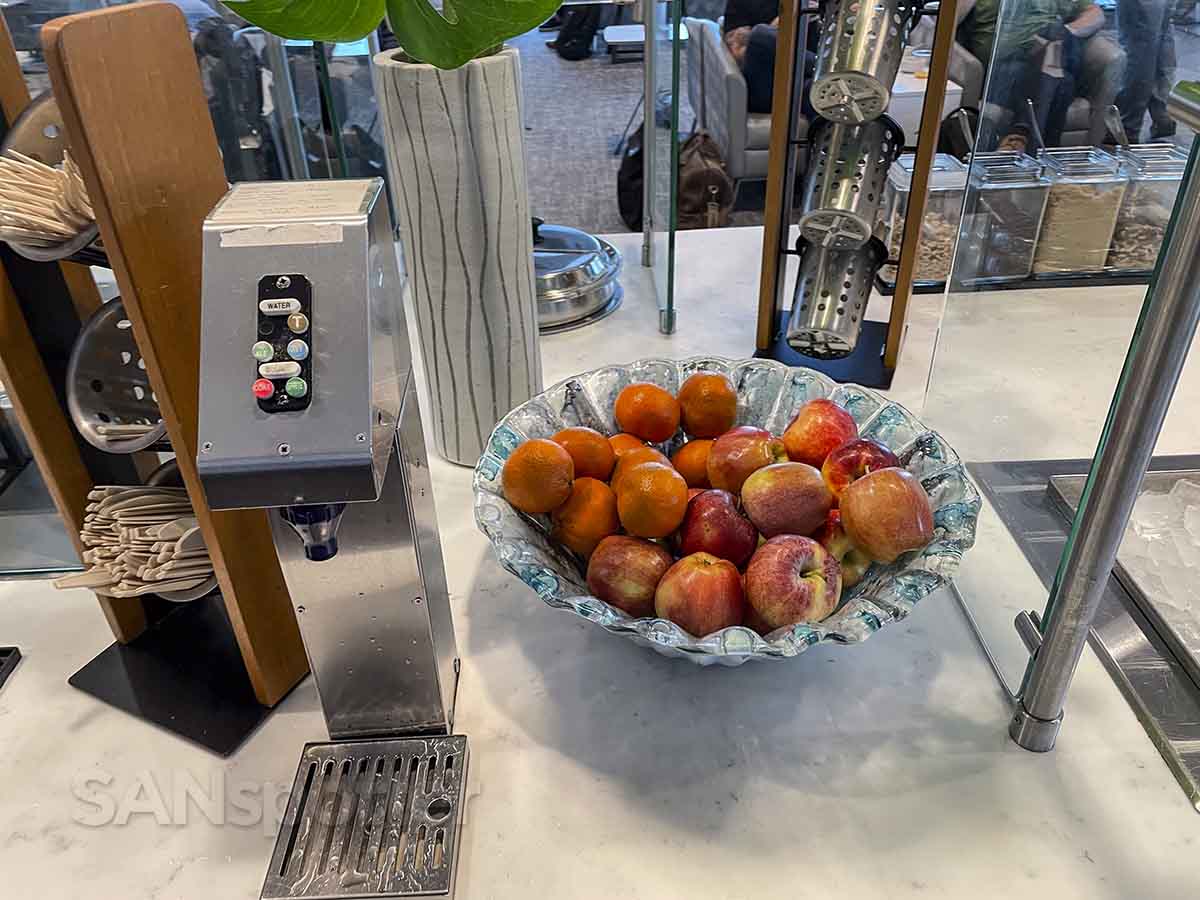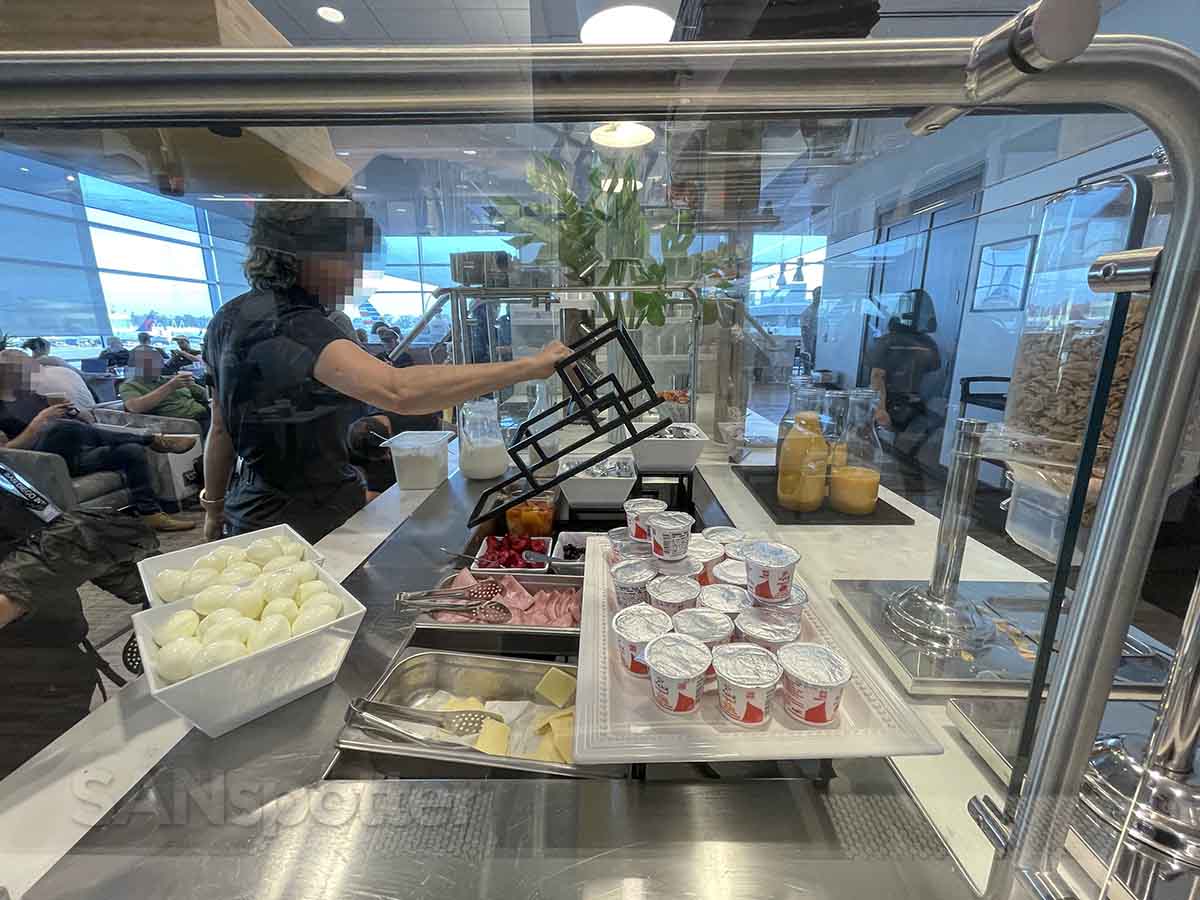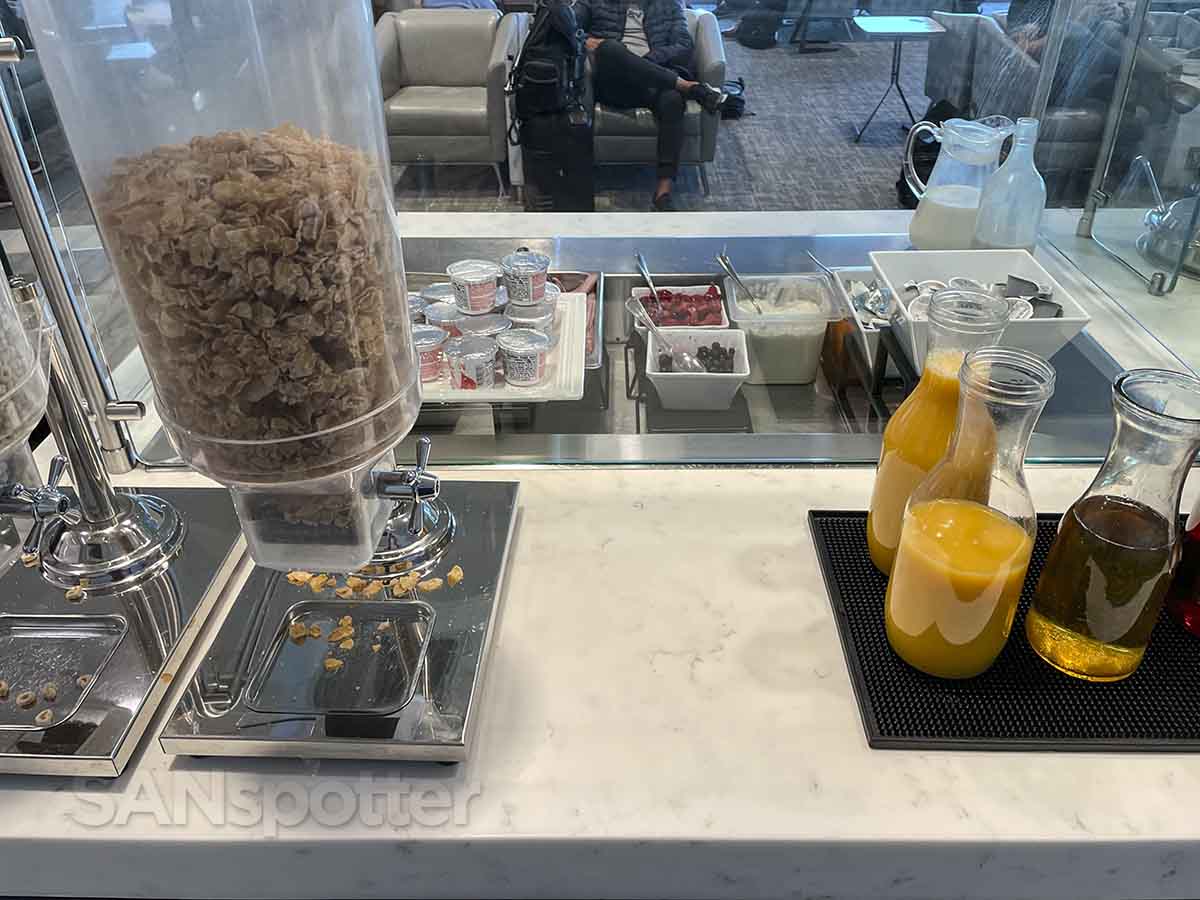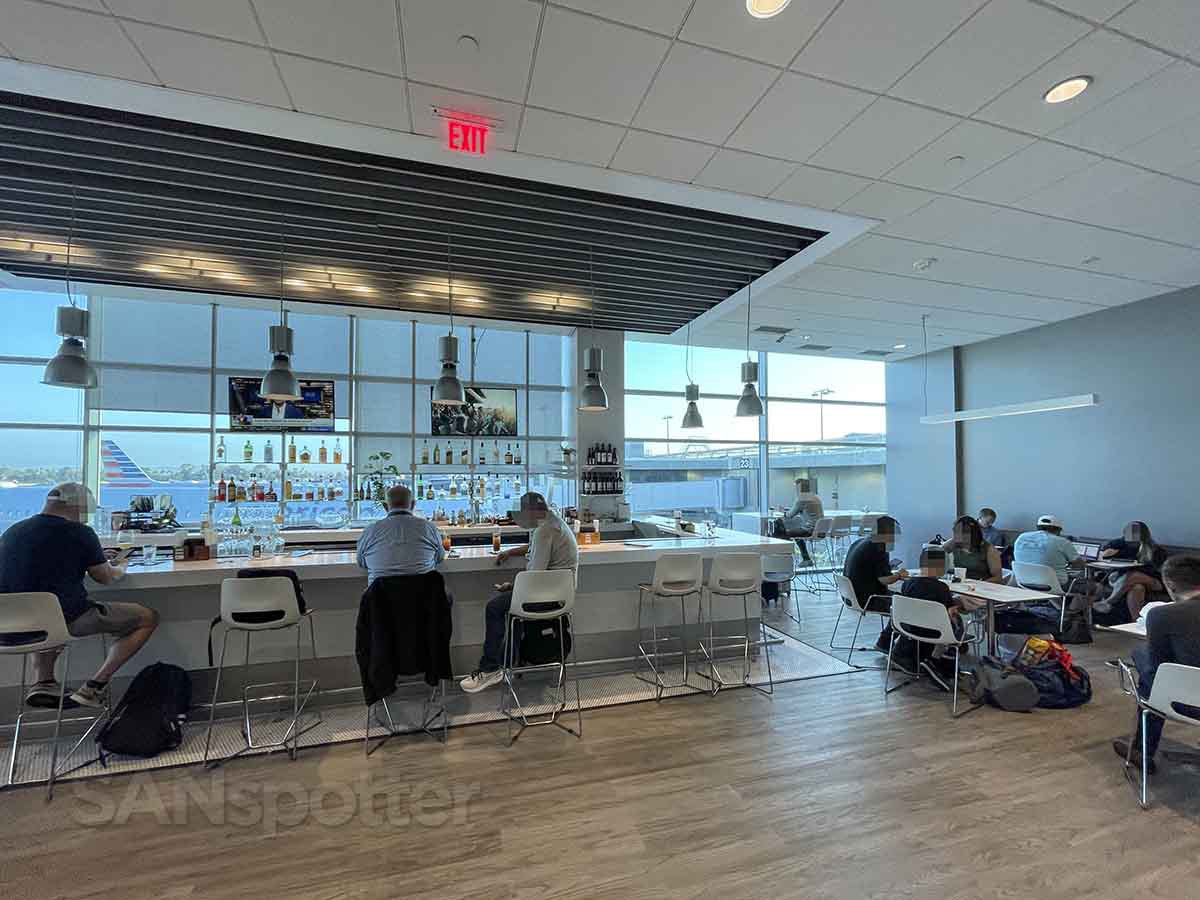 How to get in
Getting into the SAN aspire lounge far too easy for my liking actually. There are far too many ways to get in, which results in consistent overcrowding at all hours of the day. These are the people you'll be rubbing elbows with once inside:
The most common way is to have a Priority Pass membership.
Since it's a common use lounge, having lounge credentials on American Airlines, Alaska Airlines, British Airways, or Japan Airlines will get you complimentary access.
Another easy way to get access to this lounge (and all Aspire lounges) is with the American Express Platinum card. This card comes with complimentary access for the cardholder and two guests. A pretty awesome perk IMHO – even if this one is mediocre at best.
Pros and cons of the San Diego Aspire Lounge
As you read through the list of pros and cons below, you should know that this is a lounge that I consistently avoid. It's the only lounge at the San Diego Airport that I have easy access to (thanks to my Amex Platinum card) – but it's also the only one I never have any desire to go in. I really wish it wasn't this way!
Pros
It's extremely easy to get in. They didn't set the bar very high (which is rare for an airport lounge these days).
The selection of complementary food isn't all that bad actually. At the very least, it's better than it used to be.
The bar is impressive (and well-stocked) for an otherwise generic airport lounge.
Believe it or not, there are showers in this place.
The windows are huge! Not only does this let in of natural light, it's a great place to do a bit of plane spotting as well.
Cons
It's always so flippin' crowded (which is the result of being so lax on the entry requirements I suppose).
The extremely dense seating layout is far too awkward for me.
It doesn't appear to be maintained all that well – which I can only assume is due to being understaffed.