It's extremely rare that I show up to the airport these days and have absolutely no clue what type of aircraft I will be flying on, but today was the day. Things had been so hectic with work and the holidays over the past few weeks that somehow I completely forgot what kind of aircraft would be operating this short segment up to ATL this morning. Delta operates a pretty diverse fleet here in West Palm Beach, and they've put me on everything from L-1011's to MD-88's on the ATL run over the years so there was no telling what we were going to get.
I decided to make a game of it (if you can call it that) by not checking until we walked up to the gate. That's old-school traveling right there! I remember flying with my family as a boy in the 80's, and back then, not knowing the aircraft type ahead of time was pretty much how it worked. Especially when you are 10 years old and your mom isn't willing to make a few extra phone calls to find out for you.
Unfortunately this little game of mine wasn't as exciting as I remembered it to be from the 80's. We took our time going through security, walking right past the gate on our way to Starbucks, and then finally plopping down in the gate area just a few minutes before boarding started. It was then that I finally looked out the window to see what it was going to be. Hrmph. An MD-88. Alrighty then. Now where's my breakfast?
DL1458
West Palm Beach, FL (PBI) – Atlanta, GA (ATL)
Tuesday, December 27, 2016
Aircraft: MD-88
Registration: N920DE
Duration: 1 hour 51 minutes
Seat: 14E (Comfort + / premium economy)
I also forgot that we had premium economy seats for this flight. We were standing there at the gate, waiting patiently to board when I first noticed the "Sky Priority" stamp on our boarding passes. Well isn't that something? For some reason or another I thought that our only premium economy segment on this trip was going to be the ATL-SAN segment coming up next, but apparently I forgot that we'd get it for this flight as well. Premium economy (Comfort +, as Delta brands it) on little domestic airplanes like the MD-88 isn't very much to get excited about, but it does feel a bit nice to be a "premium" passenger. Even if it was by total accident.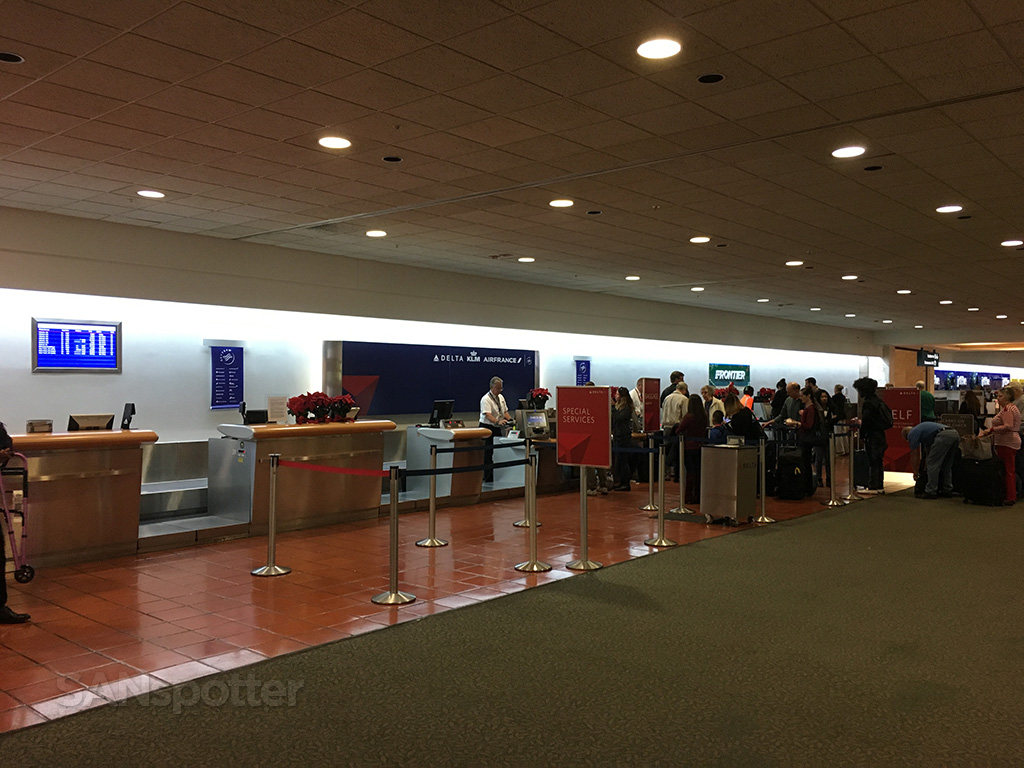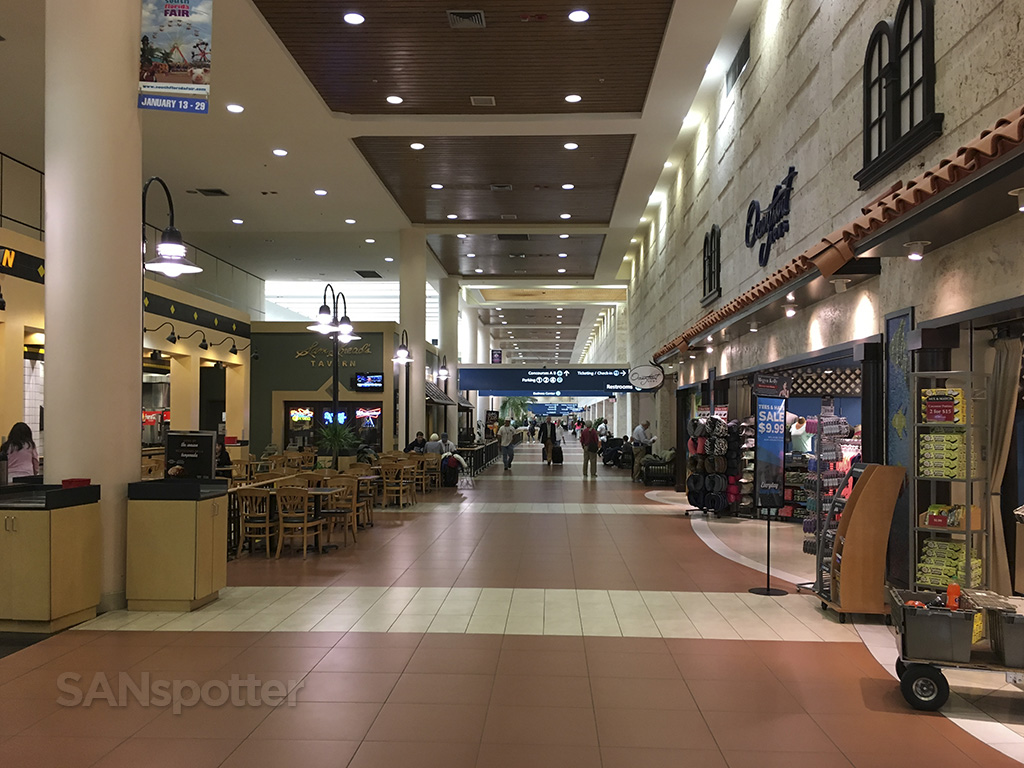 One interesting thing to note about the boarding process was the fact that the gate agents were being sticklers for getting everyone in each zone boarded before moving onto the the next. "We have 15 more passengers in zone 1 that haven't boarded yet, so please come forward now if that is your zone number". Never mind that there were a lot of people in other zones hovering around the gate door anxious to board – the agents weren't letting any of them on until zone 1 was completely onboard.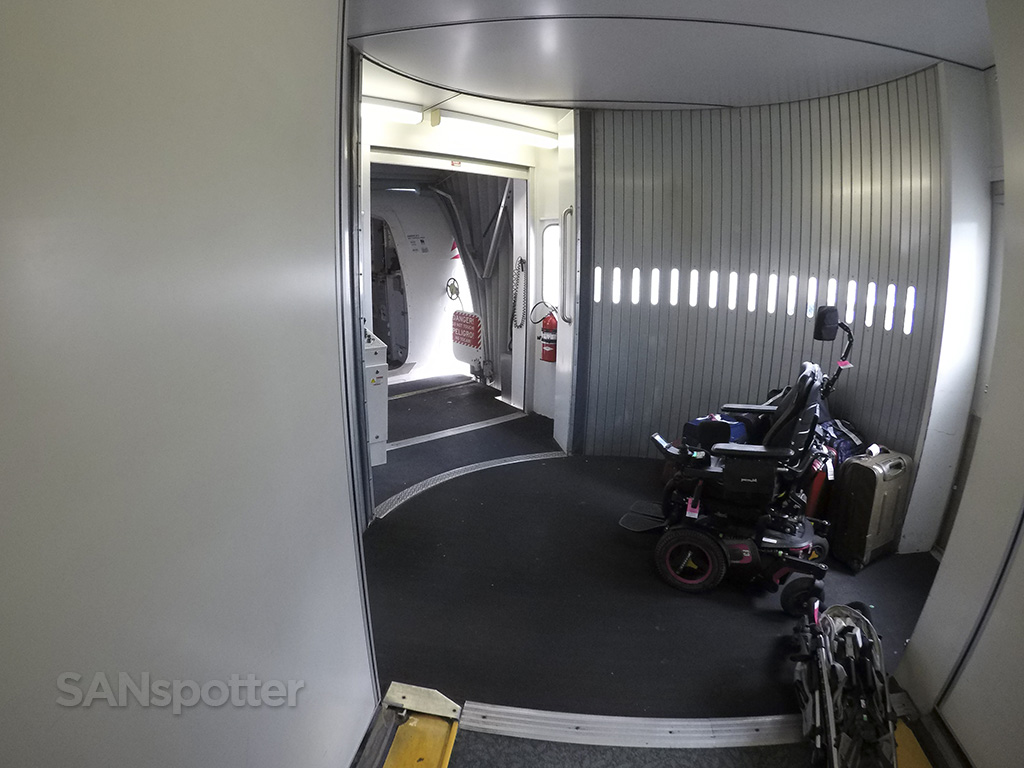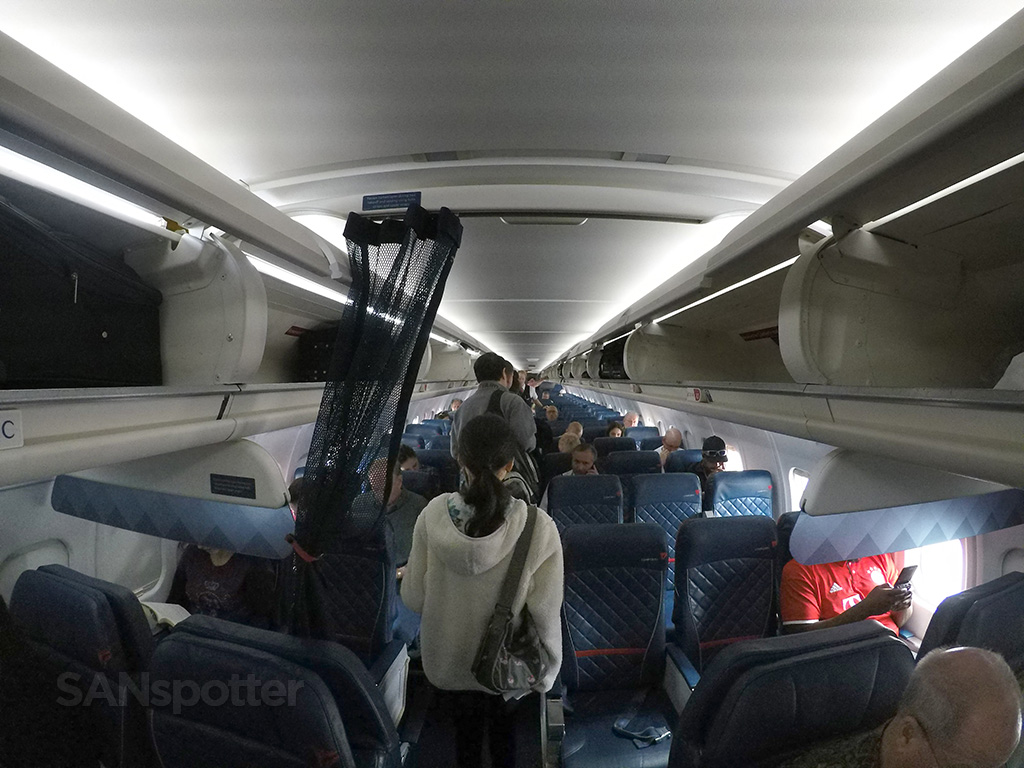 This flight up to ATL was about 75% full by the looks of it, which made things seem a bit more casual and relaxed. It was a fairly lazy boarding process, pushback, and taxi out to the runway – just the way I like to travel actually. The less stress and rushing around the better.
We departed to the east this morning off runway 10L, which offered some really spectacular views of the southern Florida coastline as we made our way out of town. The sun was a bit too high to get really good pics, but hey – pictures of white sandy beaches (no matter what the sun angle is) are always good in my opinion.
The in-flight service began about 10 minutes after departure, offering the usual assortment of drinks with the choice of Biscoff cookies or pretzels as a snack. They did offer Starbucks coffee though, which made my wife really happy.
Overall the Comfort + experience seemed pretty much like regular economy class. Even the seat pitch felt tight. The only difference was the fact that the first class flight attendant came back after the end of the service and personally asked everyone seated in Comfort + if there was anything else they needed. I'm not sure if that was a Comfort + thing or just the flight attendant being friendly, but I thought it was a really nice gesture.
This flight went by in a flash, and we even arrived at ATL 10 minutes early. I've never been a big fan of arriving ahead of schedule though, because it usually means sitting out on the taxiway for a bit as we wait for a gate to open up. Today was no exception. We arrived 10 minutes early, but we ended up sitting for 10 minutes waiting for our slot to open. So much for over achieving!
Now it was a matter of trying to kill 3 and a half hours before our connecting flight to SAN…