Remember back in July when I thought that I had flown on my last Delta Air Lines 767 into San Diego? Delta dumped all but six of their domestic 767-300's in September of 2016, and such drastic reduction in airframes meant that it was pretty much a done deal that we wouldn't be seeing them anymore of them at SAN.
Rumor had it that those six remaining 767's in domestic configuration were needed on very dense routes out of ATL to LAX/LAS/SFO/HNL and Delta has stuck to that plan pretty religiously since then. We haven't seen a DL 767-300 here in San Diego since.
Much to my surprise and excitement, back in October (when I was booking these tickets), I noticed that Delta would be sending the 767-400 to San Diego from ATL for a few weeks in December and January. And the schedule even fit within our travel plans for this trip to Florida.
You bet I booked that 764 – though I was highly skeptical that it would actually remain a 764 by the day of the flight since Delta is always changing their schedule around. I crossed my fingers as hard as I could and made the reservation, and luckily, there was indeed a 767-400 waiting for us at the gate on the day of the flight.
DL2490
Atlanta, GA (ATL) – San Diego, CA (SAN)
Tuesday, December 27, 2016
Aircraft: 767-432/ER
Registration: N834MH
Duration: 4 hours 38 minutes
Seat: 17G (Comfort + / premium economy)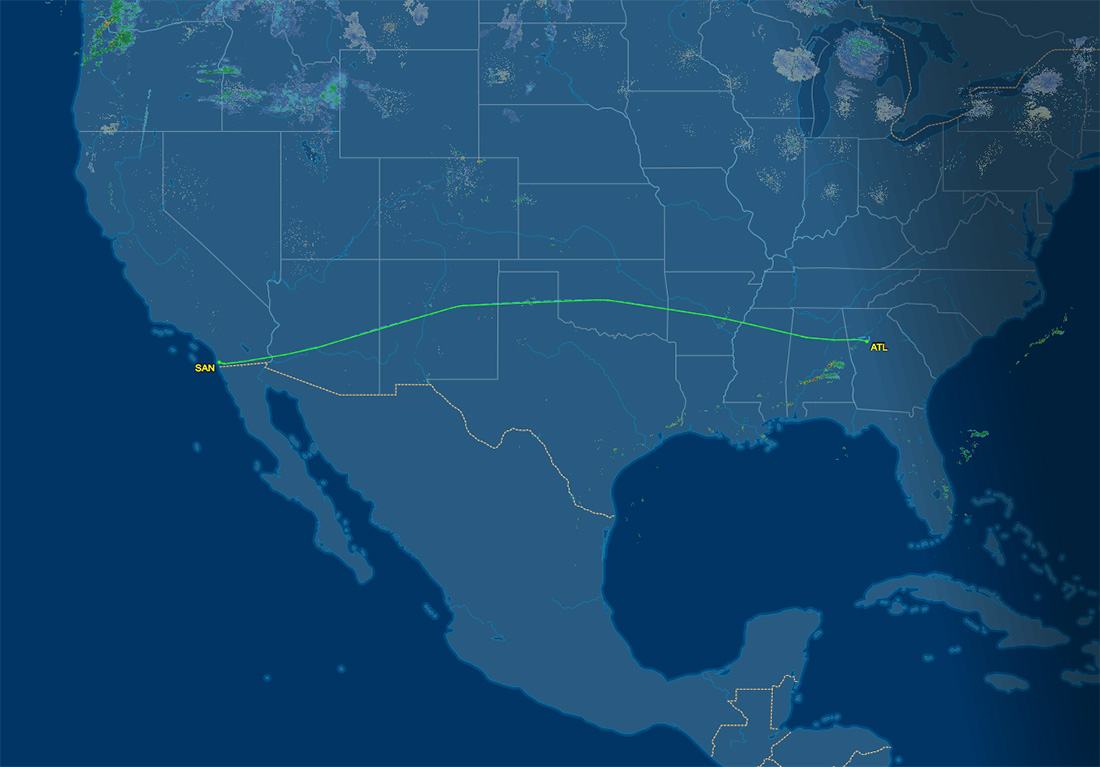 It was very important that this flight leave ATL on time, as we needed to arrive in San Diego in time to pick up our cat from the pet hotel before they closed. Being that dependent on on-time performance is a recipe for disaster IMHO, and the only thing I could think of while eating lunch before the flight was that something was sure to go wrong. It always does.
Things were looking pretty good right up until the time they started to board the flight. We were sitting in the gate area with our backs to the podium, so we couldn't see what was happening at the gate door. The PA system was loud though, and we just planned to wait until our zone number was called to get up and move. The problem was that they seemed to be taking forever to board.
First they called for those needing a little extra time to board, and I kid you not that it took 15 minutes before they called for families with small children next. And then another 15 minutes before calling first class. What the heck?
It turns out that they were testing a self-boarding gate system, which requires each passenger to scan their own boarding pass before the doors would flap open and let them through. It seemed to be a difficult concept for most, as it was taking ages to board this aircraft.
Our on-time departure was turing into a delay, and all I could think about was our cat being mad at us for having to spend one more night in pet prison! In case you've ever wondered who the boss is at the SANspotter household, there you go.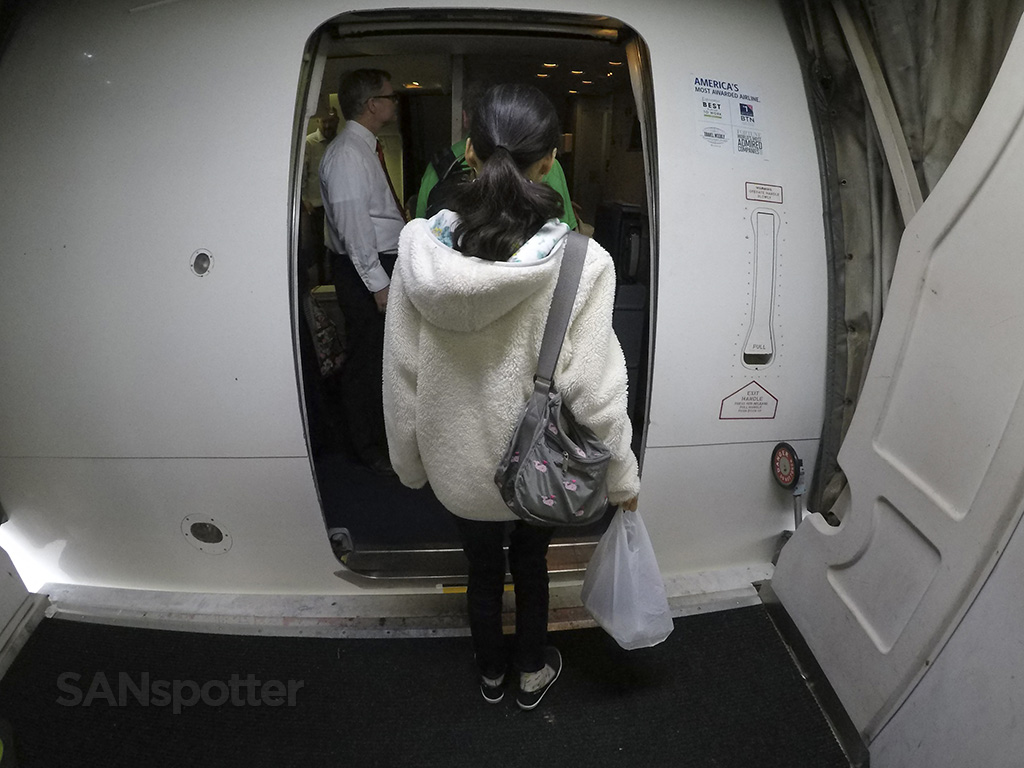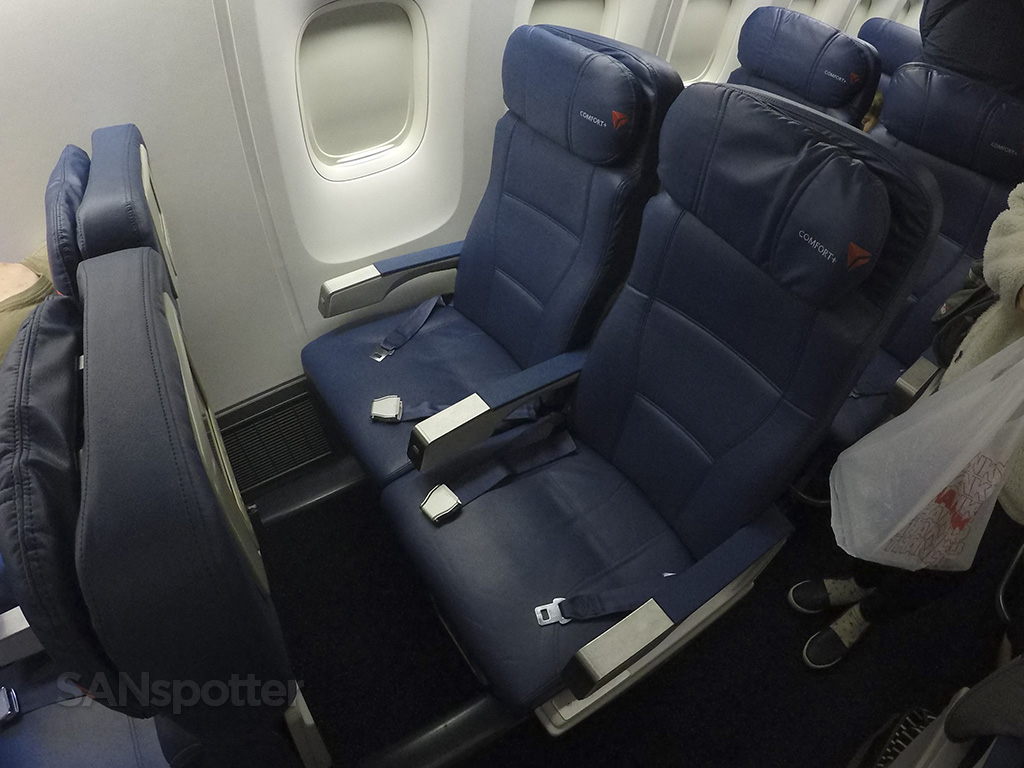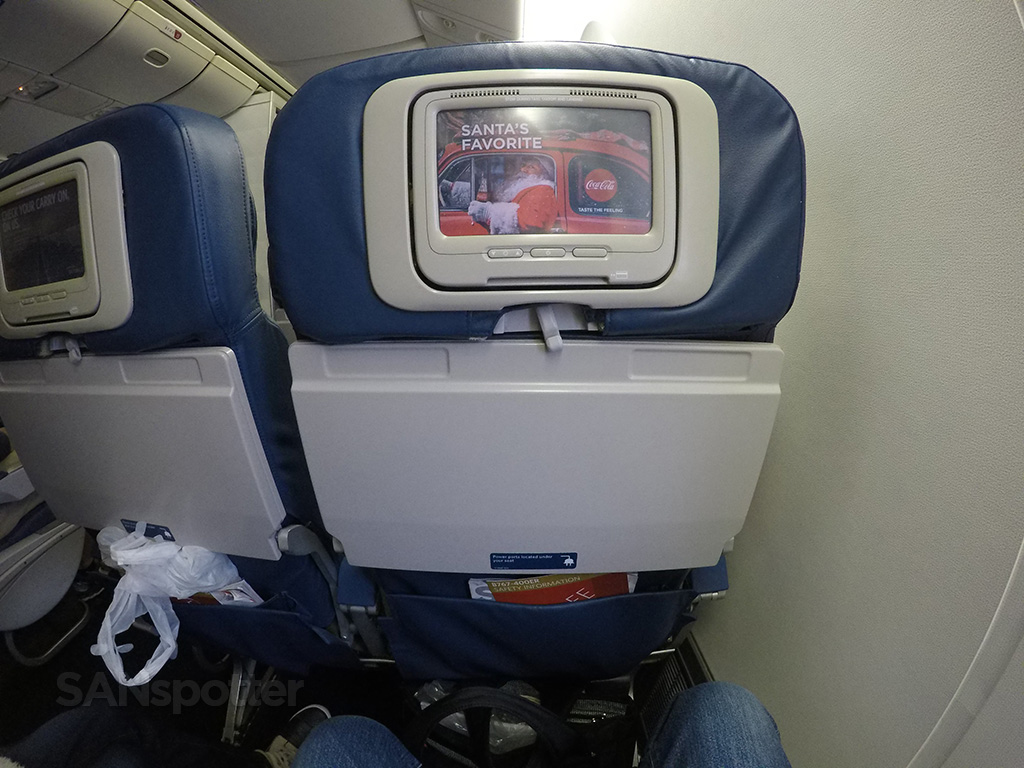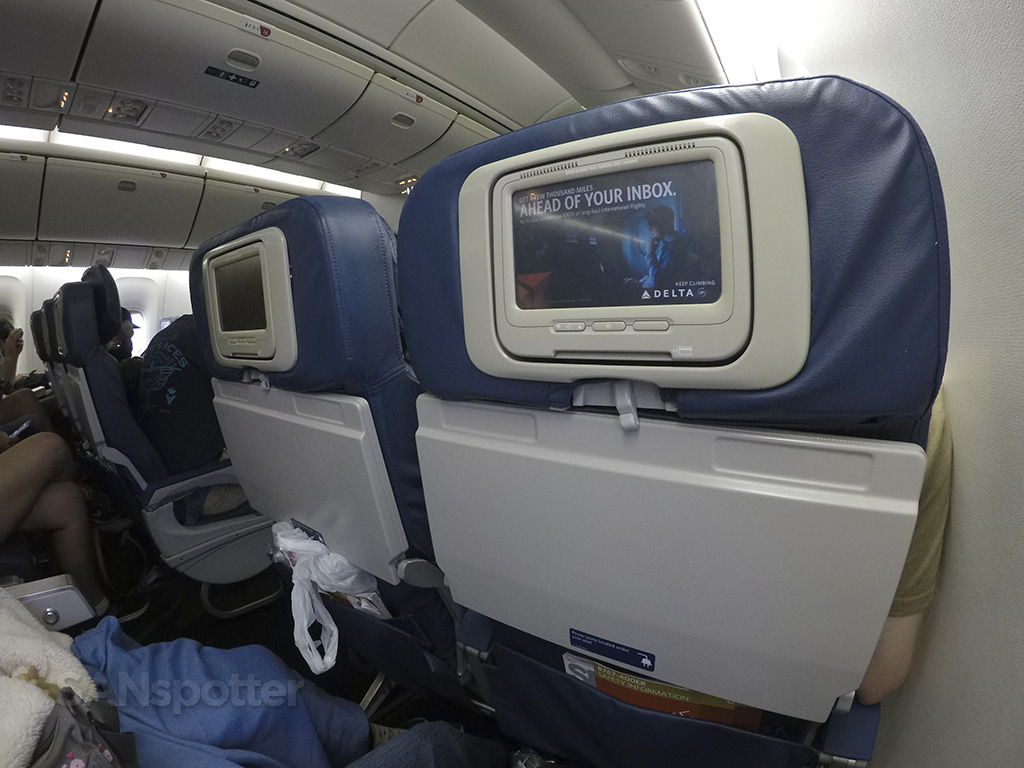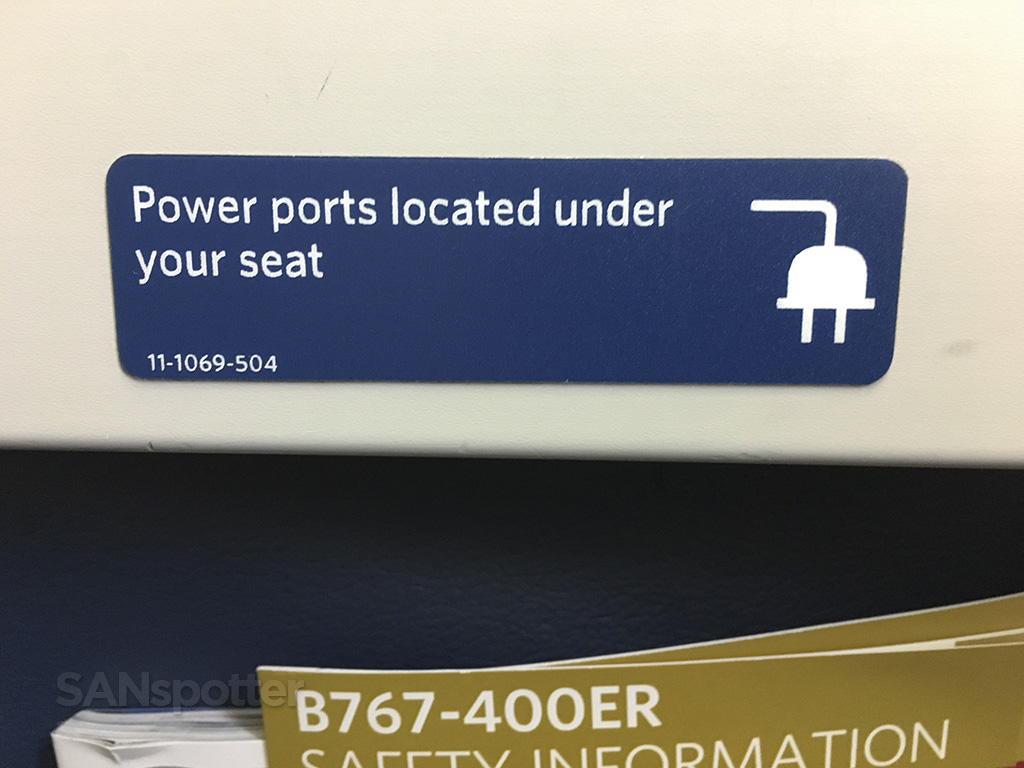 The first thing I noticed when sitting down was how cold it was. My multi-layers of wool shirts were not keeping me warm at all – I was literally shivering and miserable. An entire family wearing nothing but shorts and t-shirts looked perfectly content just a few rows over. WTF?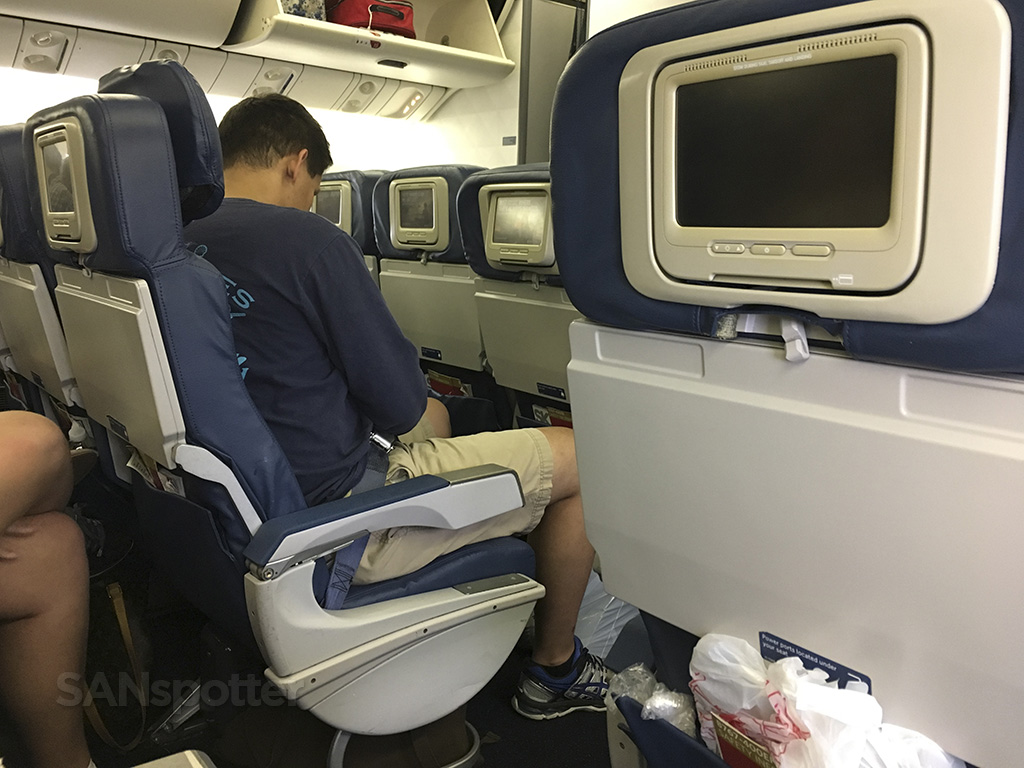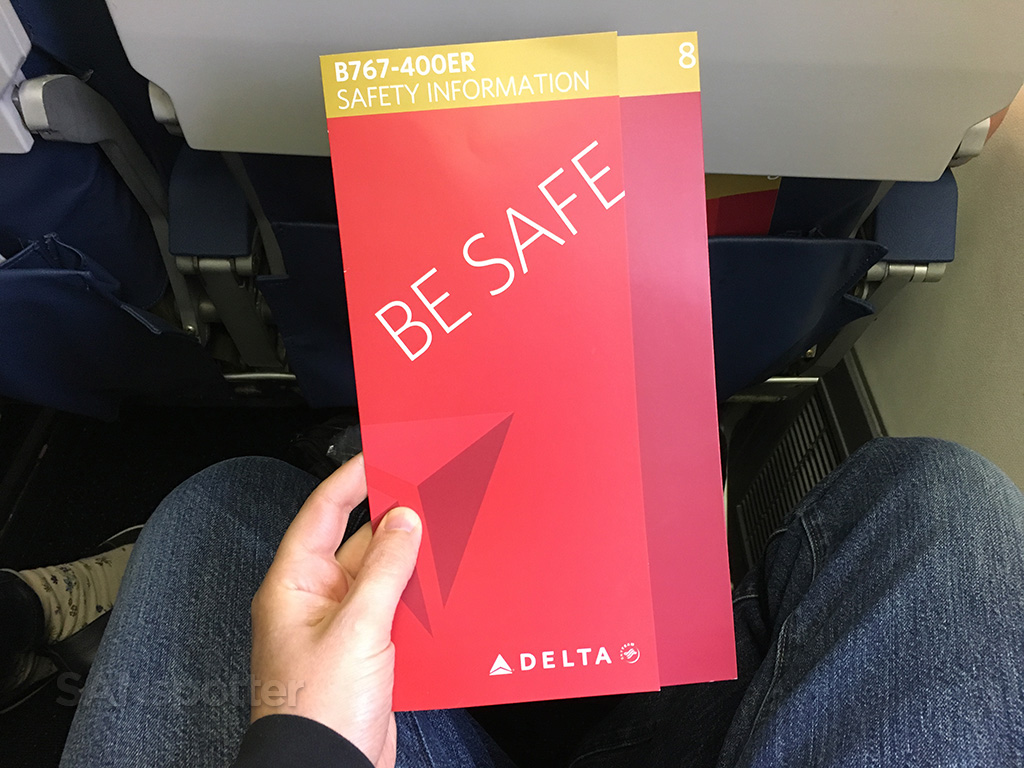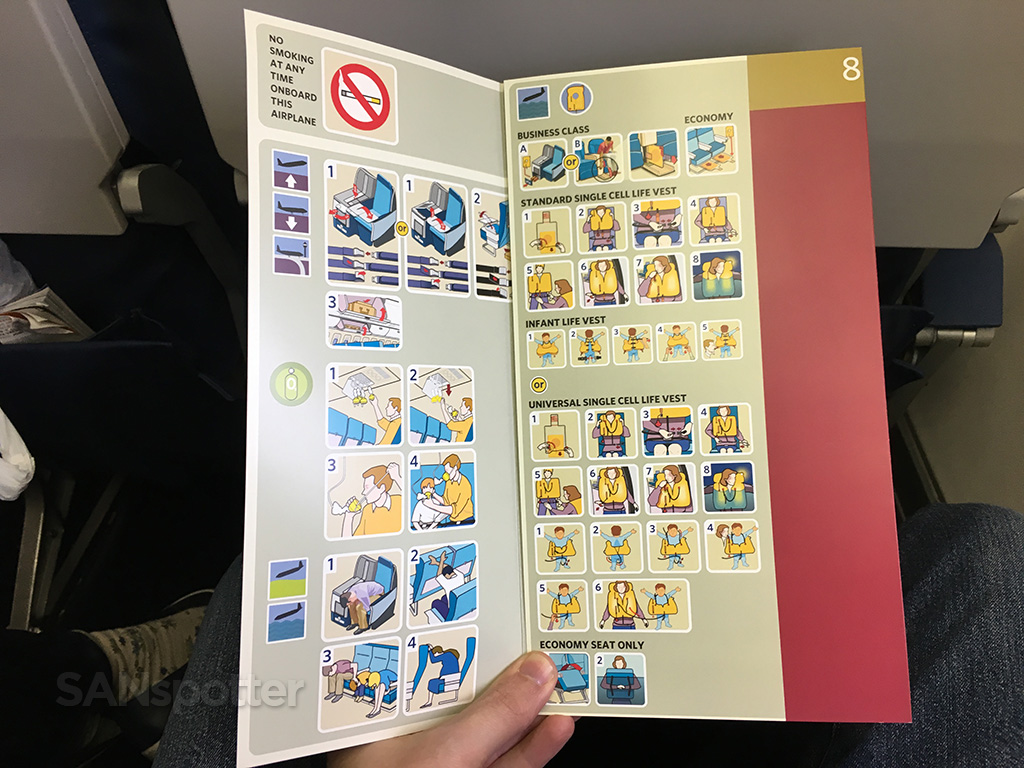 We pushed off the gate a good 45 minutes behind schedule, which still gave us enough time to rescue our cat in San Diego – assuming that we could take off and fly the entire distance without further delays. More crossed fingers as we rolled out to the runway.
Thankfully we rolled right past Delta's amazing Tech Ops facility, which is always interesting enough to grab my attention and keep me from thinking of anything else until we roll past. My face is always pressed firmly to the window when passing Tech Ops. AvGeek heaven right there!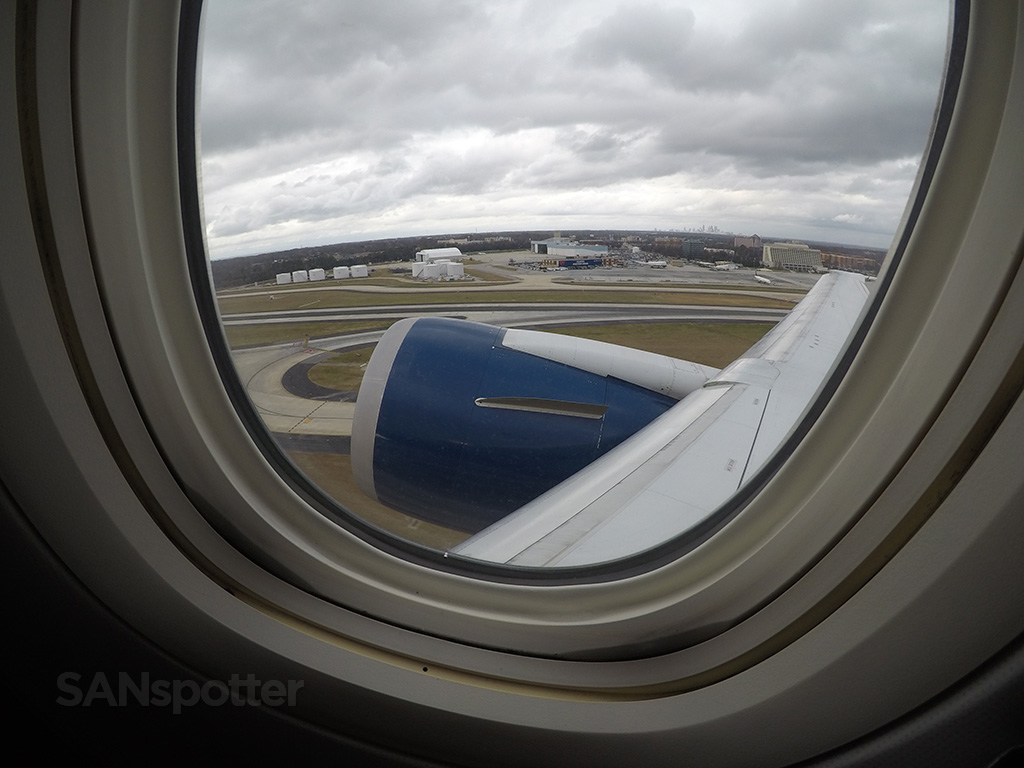 The entertainment system wasn't working properly after takeoff, which required the flight attendants to reboot the system in hopes of getting all the bugs sorted out. That process took a full 15 minutes from shutdown to relaunch of the welcome screens, which seem so archaic in this day and age. 15 minutes to reboot a computer? Just like old times I guess.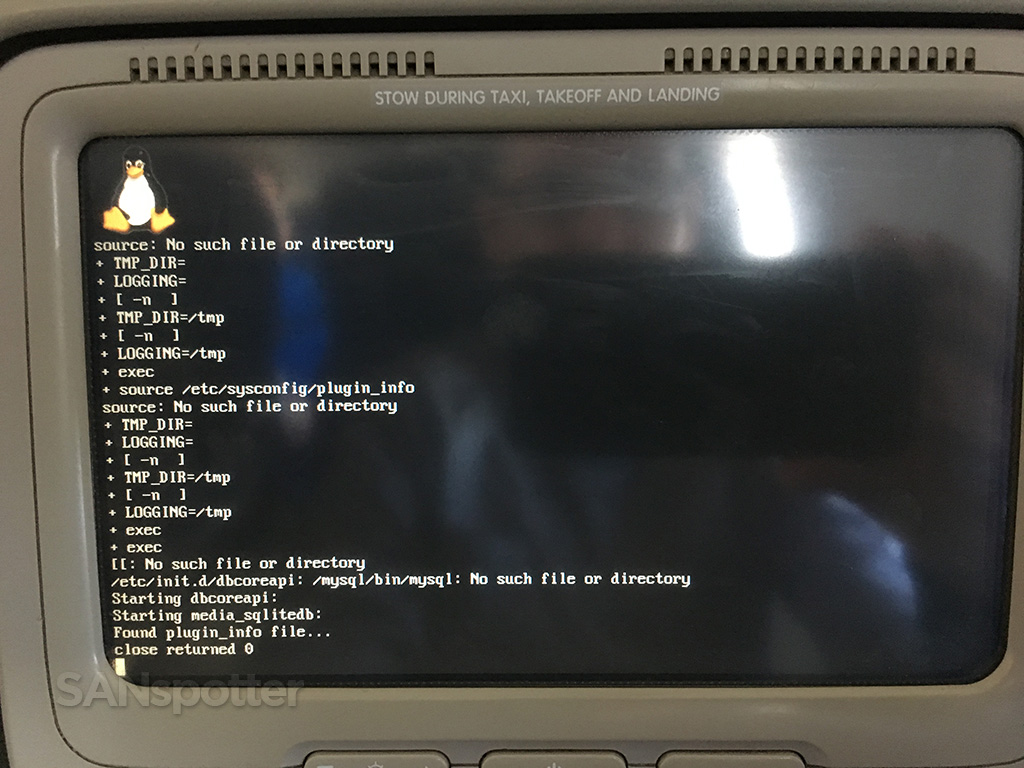 The snack basket made an appearance for Comfort + passengers roughly 15 minutes after departure, and drinks soon followed. One of the perks of Comfort + that I wasn't aware of is free alcohol. I don't normally drink on airplanes, but we were on the final segment home after a busy trip so I decided to order up a gin and tonic. That hit the spot.
I also decided to purchase one of those same chicken wraps that I bought on the SAN-ATL segment last week. This one didn't seem to be as tasty as the other, but it certainly wasn't bad.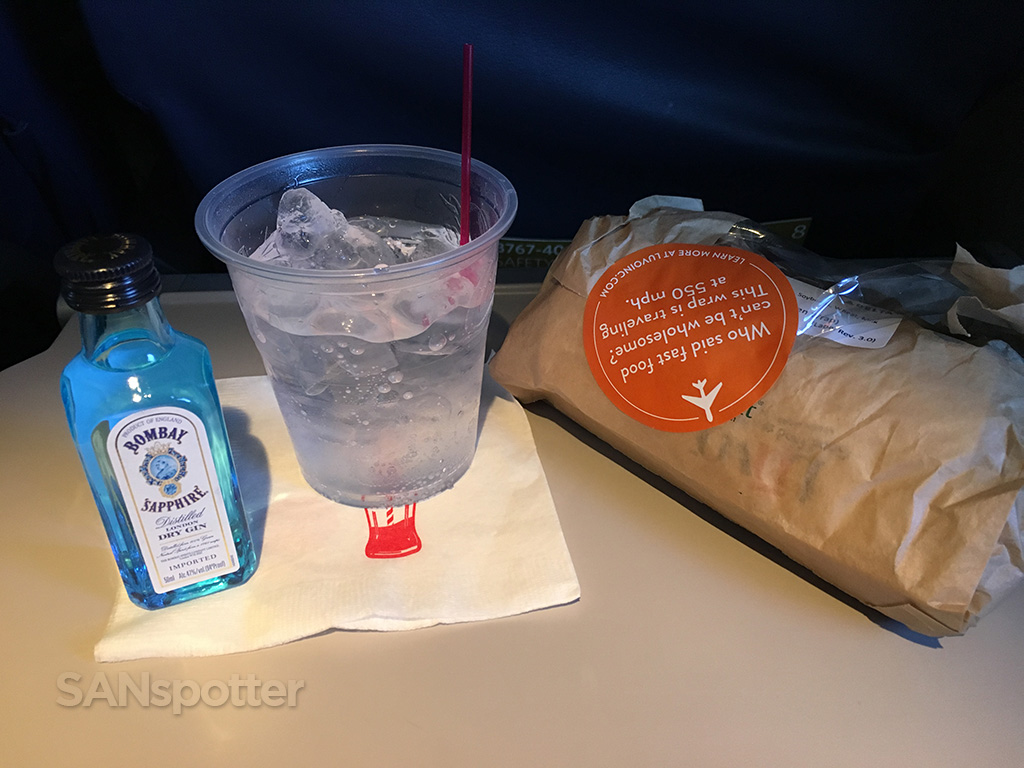 The annoyingly cold breeze flowing through the cabin sort of killed the experience for me though, and I wasn't really having much fun. It was miserably cold for the entire flight and nothing seemed to help. I do appreciate the flight attendant finding a blanket for me though.
There I sat, bundled up like I was sitting on a frozen lake in the arctic, while the shorts and t-shirt-wearing family next to us seemed to be perfectly relaxed and content.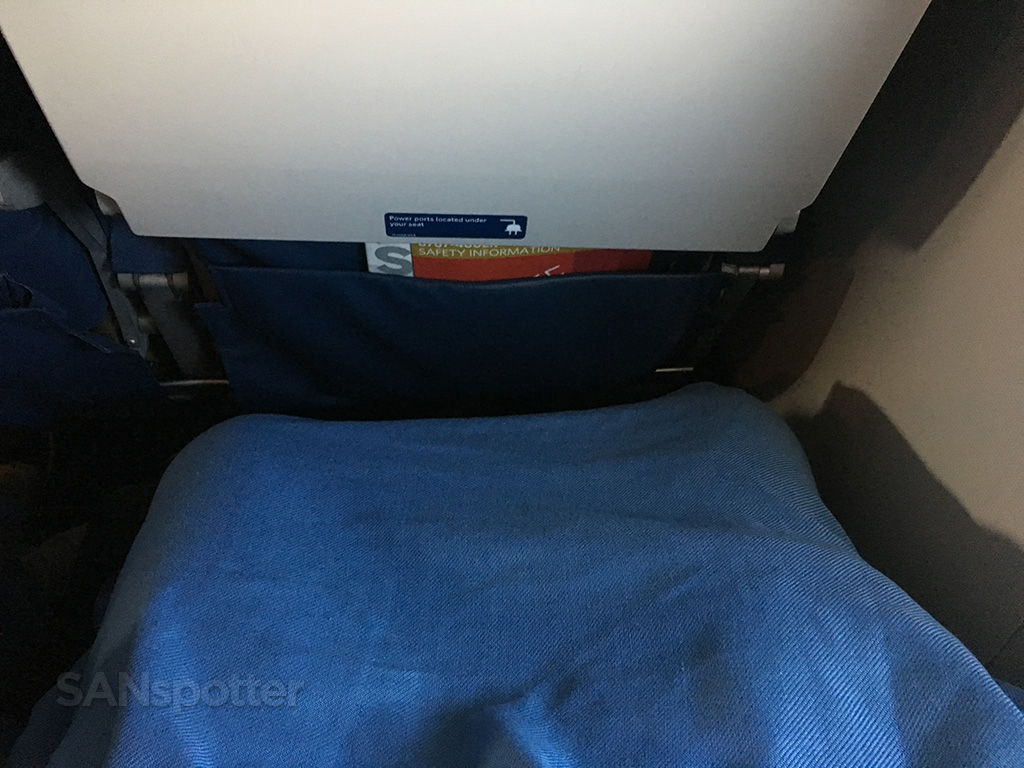 They brought out the snack basket again with just over an hour of flying time remaining, and it was funny to watch the guy in 15G grab handfuls of the stuff before the FA told him firmly but politely to save some for everyone else.
It was nice that she went back to him after everyone was served to ask if he wanted more. Also nice was the fact that one of the FA's remembered that my wife asked for an energy bar when the snack basket came around (but they didn't have any left). 5 minutes later, that same FA returned with an energy bar she found up in first class. How nice is that?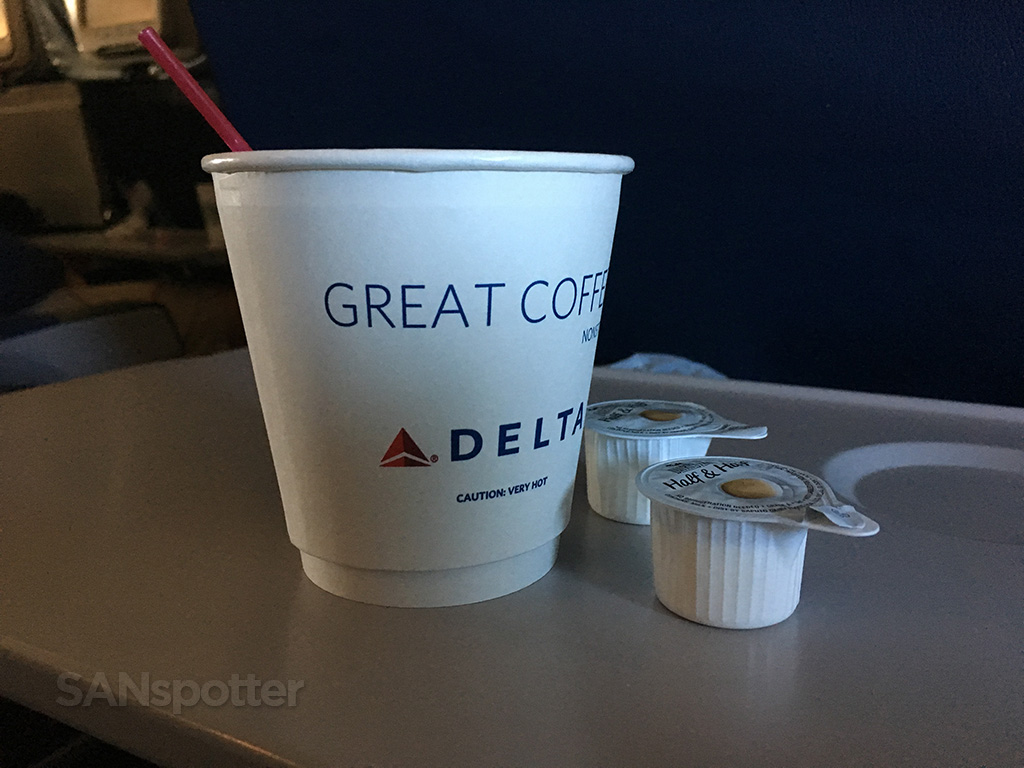 Interestingly enough, according to the moving map display in Delta Studio, we flew no higher than 28,000 feet for nearly the entire distance of the flight today. That seemed really odd to me, especially since it didn't seem like we were flying low. I just had a look at flightaware.com to confirm, and it somewhat agreed with a stated 32,000 ft cruising altitude. Very low!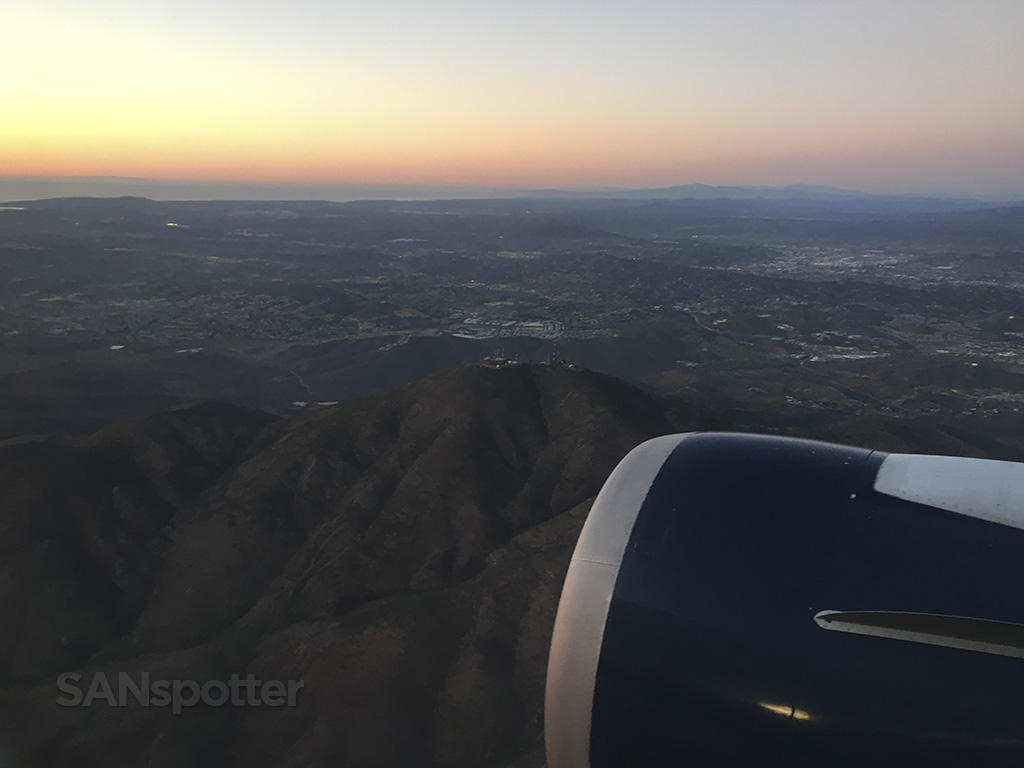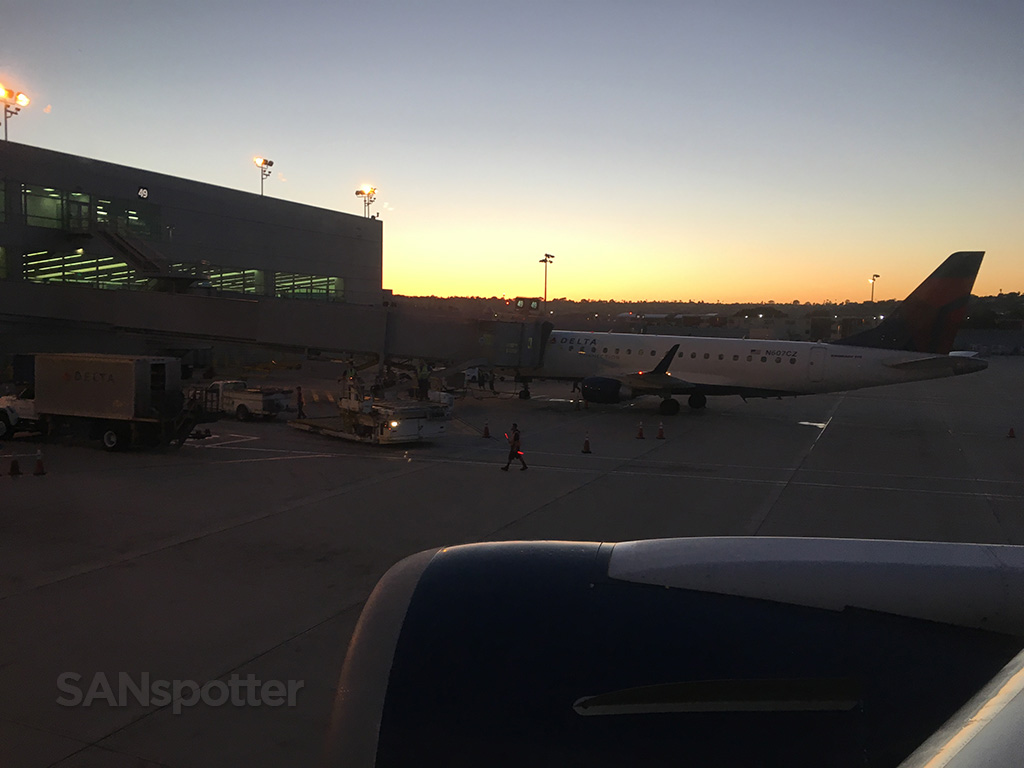 It was a beautifully clear winter evening in San Diego as we arrived at SAN, and we both hit the ground running to baggage claim in order to get our bags and head directly to the pet hotel. And wouldn't you know it, our bags were one of the last ones off the plane. Oh well – I guess I had to expect it since we were in such a hurry.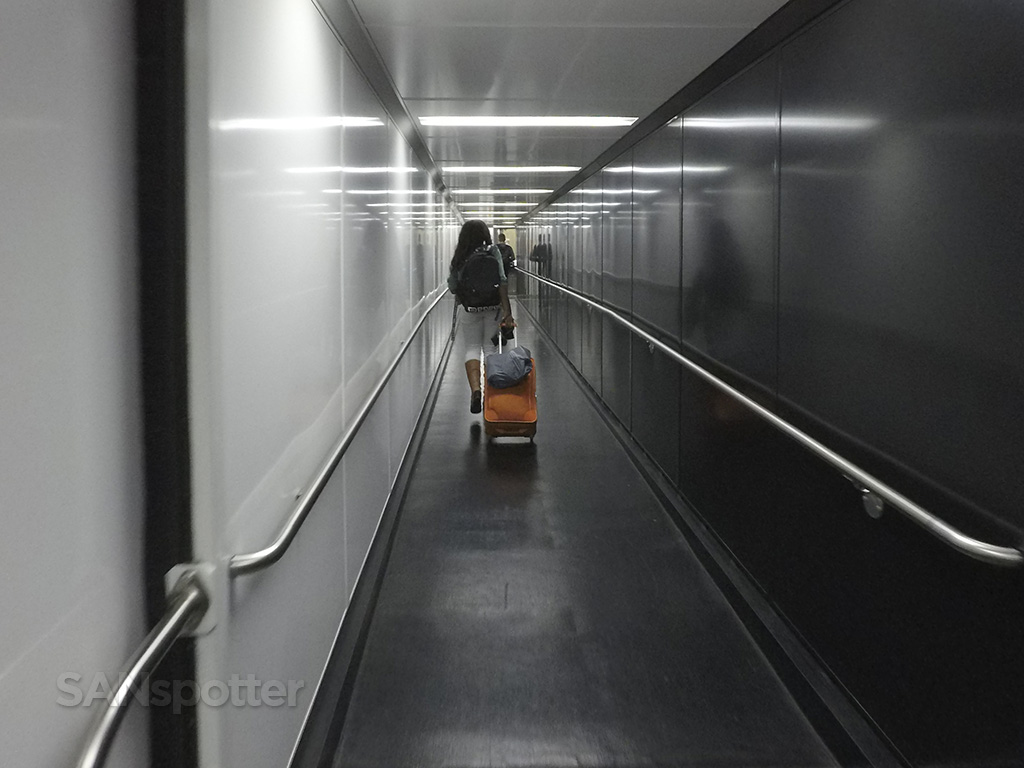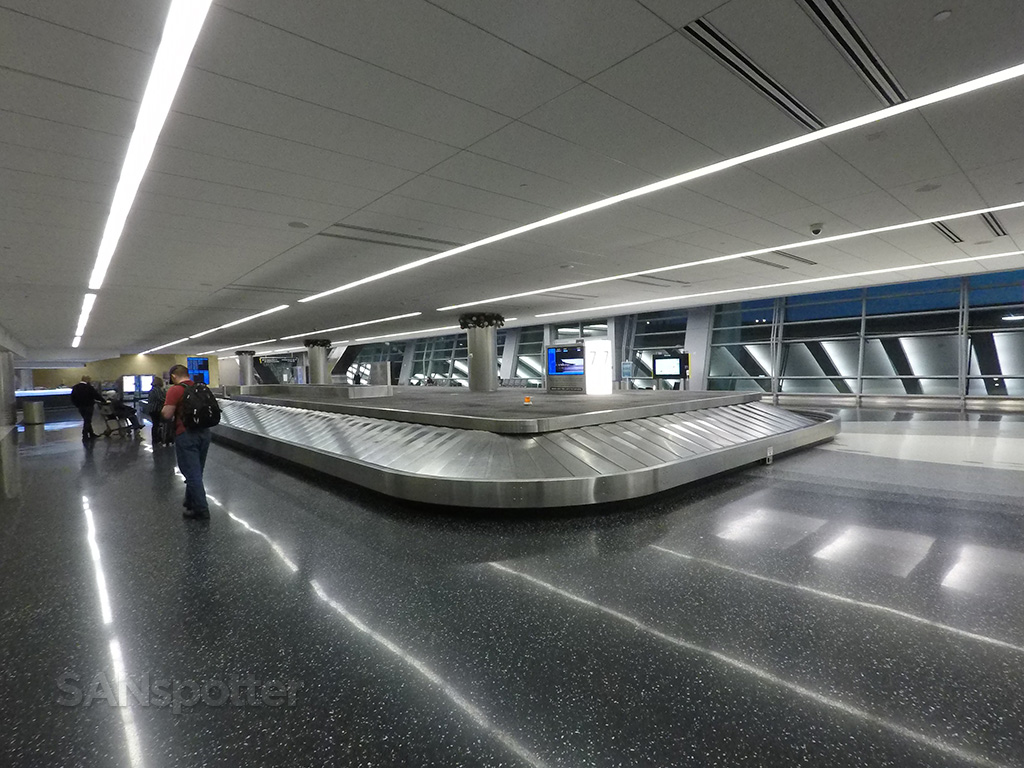 And finally, the good news is that we were able to get our cat before the pet hotel closed – so she wasn't completely mad at us.
Thanks for following along! I realize that this was a fairly boring (and somewhat repetitive) trip report on a route I've done so many times before, but I promise you're gonna like the next one. It involves several A380's, plush business class cabins, and traveling to lands where tall white guys like me look funny standing in a crowd…