As you move through adulthood and amass more responsibility (even the kind you don't want), there may come a time when you need to know how to buy a plane ticket for someone else.
Buying a plane ticket for someone else is easy. All you need to do is make sure that you have the passenger information listed exactly as it is on their ID (driver's license, government-issued identification card, or passport). You can use any form of payment – even if it is not tied to the passenger.
That being said, I've purchased enough airline tickets for others over the years to know that it isn't always a smooth and trouble-free process. The following is a step-by-step guide for doing it without making the person you are buying the ticket for hate you forever (for being incompetent):
A list of what you'll need to buy a plane ticket for someone else
Regardless of where you buy the plane ticket from or how you buy it, there are several items you'll need to provide for the purchase to be valid. The following is a checklist that goes over the most important things you need to book a flight for someone else. This list includes, but isn't limited to:
Basic information
Basic info such as name, age, phone number, and address are essential bits of information needed to register the person as the ticket holder. It's not any different than purchasing a ticket for yourself.
1. Identification
Verifying the ticket holder's identity is also necessary to confirm the ticket to the passenger. Valid forms of identification include (but are not limited to) a driver's license, a passport, a green card, or a state-issued general identification card.
If you are buying a ticket for a (possibly unaccompanied) minor, this guide might help.
2. Passport and VISA (if applicable)
Passports are a must if the ticket holder will be traveling internationally. Depending on the destination, a VISA may also be necessary to board the flight.
Always double check to ensure what the VISA requirements are before booking the itinerary! I've botched many a trip in my younger years due to confusion about VISA's and international travel.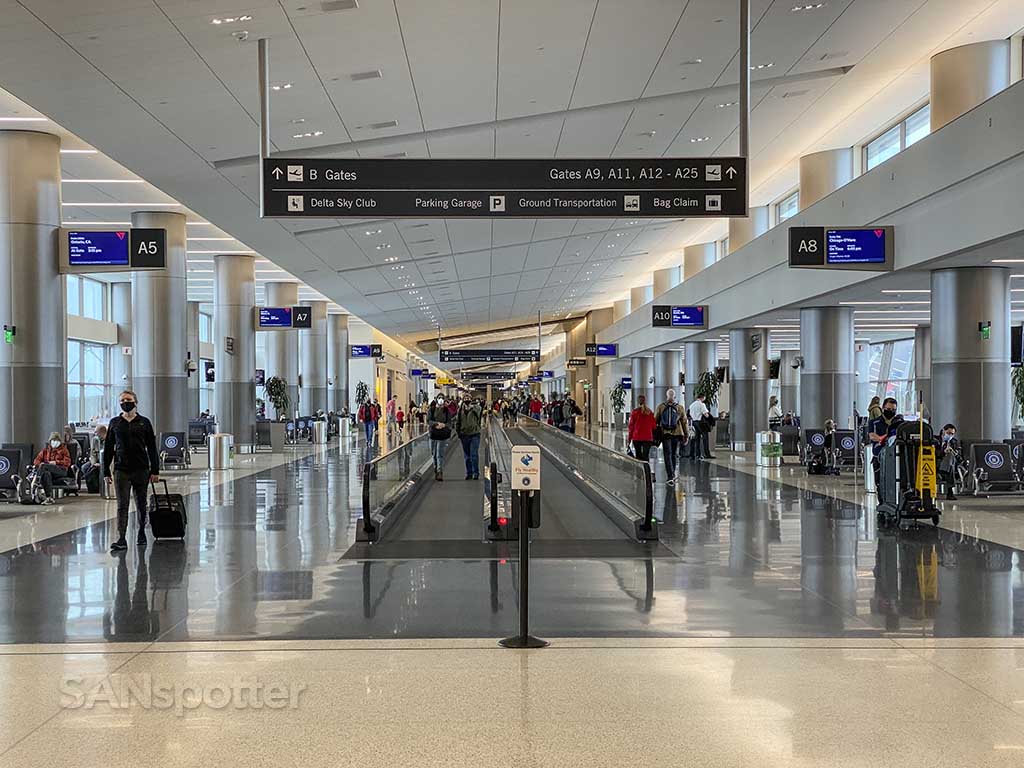 Payment
When it comes to paying for the ticket itself, it's fairly straightforward. The most important thing to know is that you can use any form of payment you like – whether it's yours, the passengers, or a third party (such as a business who may be funding the trip). The name and details on the payment method used does not have to match the name and details of the passenger.
The following is some important information to know if you are paying with a credit card or a frequent flyer points balance:
1. Credit Card
The easiest and most efficient way to buy a plane ticket for someone else is to use your credit card. Keep in mind that the ticket holder's information needs to be about the ticket holder, not the credit card user.
Note that some airlines will require the passenger to present the credit card to a ticketing agent at the airport as a secondary form of identification if anything goes wrong during the check in process. In my experience, this is a very rare occurrence and it's not anything to worry about.
2. Frequent flyer points and miles
Frequent flyer miles (points) are another easy option due to their flexibility regarding how the ticket can be gifted. You can use your frequent flyer number for someone else by either registering a ticket in the person's name using your miles or purchasing/gifting points to them directly so that they can buy the ticket themselves.
It is also essential to keep in mind that the requirements and regulations will differ depending on the airline. Always double-check with the specific airline to ensure that you provide the correct details and documents to ensure that the ticket holder doesn't have any issues during the check in at the airport.
Is your job keeping you grounded?
Learn how to travel MORE while working less (without getting fired) with tips from my in-depth e-book. It's the book your boss doesn't want you to read!
Click Here to Learn More
The step-by-step process
As I mentioned earlier, buying an airline ticket for someone else isn't all that different than buying one for yourself. Don't overthink this!
Step 1: research
Before anything else, you want to do some research into the rules and regulations of the airline that you are buying from – as well as any restrictions that the country the person is in or traveling to might have set in place.
I can't count the number of times I've purchased plane tickets in a burst of child-like excitement, only to realize after the fact that I didn't do enough research. Having to cancel (or reschedule) an existing airline ticket is a very expensive proposition due to all the fees involved.
Step 2: confirmation
Before you begin to register information or pay, you need to confirm the details of the flight. These details can include the date of the flight and where the person will be flying to.
I mention this as a very important step, because it's often hard to know the exact schedule (and requirements) of another person. It's easy to book flights for ourselves, but there's a whole new level of confusion and chaos thrown into the mix when doing it for someone else.
Once you have the details locked down (for both the flights and the person you're booking the ticket for), you're ready to move on to the next step.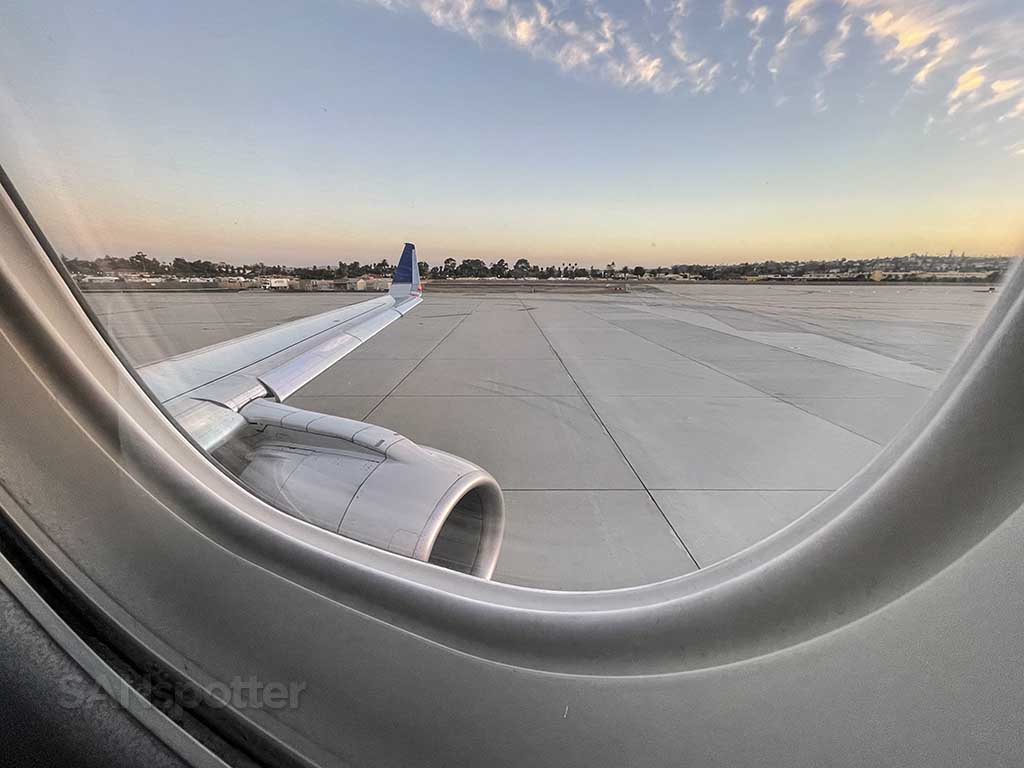 Step 3: passenger information
Register the ticket in the name of the person you're buying the ticket for. Even though you are paying for someone else's ticket (possibly using your own credit card), it's essential that your name is not on the ticket, as you are not the person using it.
It's also very important that you spell the name correctly! A misspelled a name on an airline ticket isn't serious if it's a minor mistake, but a major mistake (like having a completely different name) will prevent the ticket from being valid.
Step 4: choose a payment method
If you are paying online, you should be able to handle everything yourself without contacting customer support.
However, the process may differ when using frequent flyer points balances. Most airlines don't mind how you use your miles, but if you're sharing with someone else, the ticket holder might need to be able to prove the ticket was given to them. This is mainly because airlines prohibit their points from being resold.
Just as important as it is with other forms of payment, all payment information must be yours so that you'll be charged for the ticket instead of the person you are purchasing the ticket for.
Oh – be aware that airlines will usually charge your credit card instantly after making a purchase, so that's another reason to make sure all the information is correct. Having to cancel a reservation and start over can be a real pain.
Step 5: double check everything!
Once you have completed all the steps above, it is wise to go back and review everything to make sure that there are no mistakes or errors. If everything seems good and ready to go, then you're all set to purchase the ticket!
Common mistakes
There aren't many mistakes one can make when buying a plane ticket for someone else. By simply making sure that all of the passenger's information is correct, you shouldn't run into any problems when buying plane tickets for others.
Note that making changes to an airline ticket after being purchased is always possible – but it usually involves hefty fees.
Is it even legal to buy plane tickets for someone other than yourself?
As long as the person with the ticket has it registered under their name and the fees have been paid, then there is no reason for an airline to deny the sale of that ticket.
And just so you know, having someone else buy your ticket isn't going to hide the fact that you're flying with a warrant. All of the personal information on the ticket is still yours, so you're not outsmarting anyone. Just thought I'd throw that out there…