I think the best way to start off this Turkish Airlines A321 economy review is to say that the amount of excitement and energy I had going into this flight was impressive (if I don't say so myself).
It had been 19 hours since I left San Diego, with 14 of those being strapped into tiny economy class seats. It felt nothing short of astonishing that I didn't have to be dragged off that plane (feet first) by the cleaning crew.
TK1887
Istanbul, Turkey (IST) – Vienna, Austria (VIE)
Wednesday, August 15, 2018
Aircraft: A321-232
Registration: TC-JMJ
Duration: 1 hour 44 minutes
Seat: 21F (exit row / economy class)
Say what you will about me being a drama queen about long haul economy class flights, but I'm quickly approaching "old man" status, and with each passing year it becomes more and more clear to me as to why old people complain so much. My body definitely isn't as tolerant of long haul travel as it used to be, and I was fully expecting the worst on a long journey such as this.
Thankfully, my back didn't seize up, my knees were still bendy, and I still had one heck of a positive attitude as I exited passport control and walked out into the main terminal at IST to find this flight to Vienna. I was still very unhappy about that one rogue gray chest hair that I've been having to keep plucking lately, but otherwise I felt like I could keep up with a teenager at this point. Bring it!
Rumor has it that there will be a new airport in Istanbul opening soon, and I was oblivious to that fact as I was walking around the terminal trying to find my flight. At no point did I ever think that the place was a dump and was in need of being demolished and rebuilt from the ground up, but I did find the signage to be somewhat confusing and not entirely clear.
Yes, all signs were in English, but you have to remember that I easily get lost in my own hometown and I'm never the best judge of anything having to do with maps and way finding. The signs were probably more than adequate, and I'm just stupid.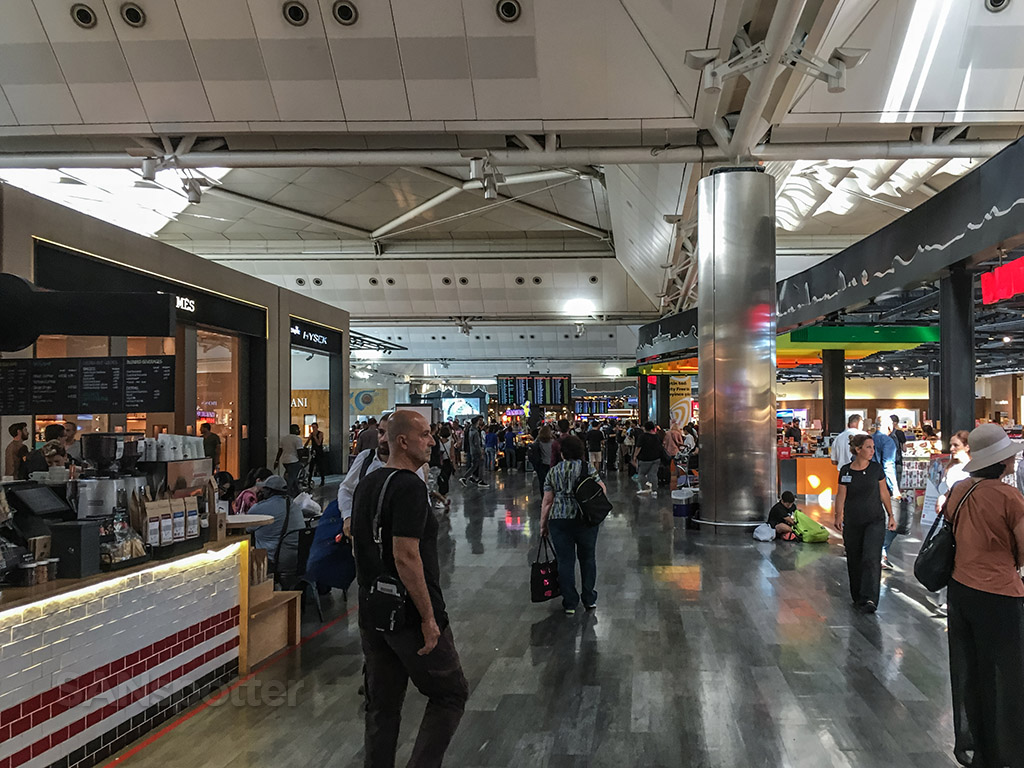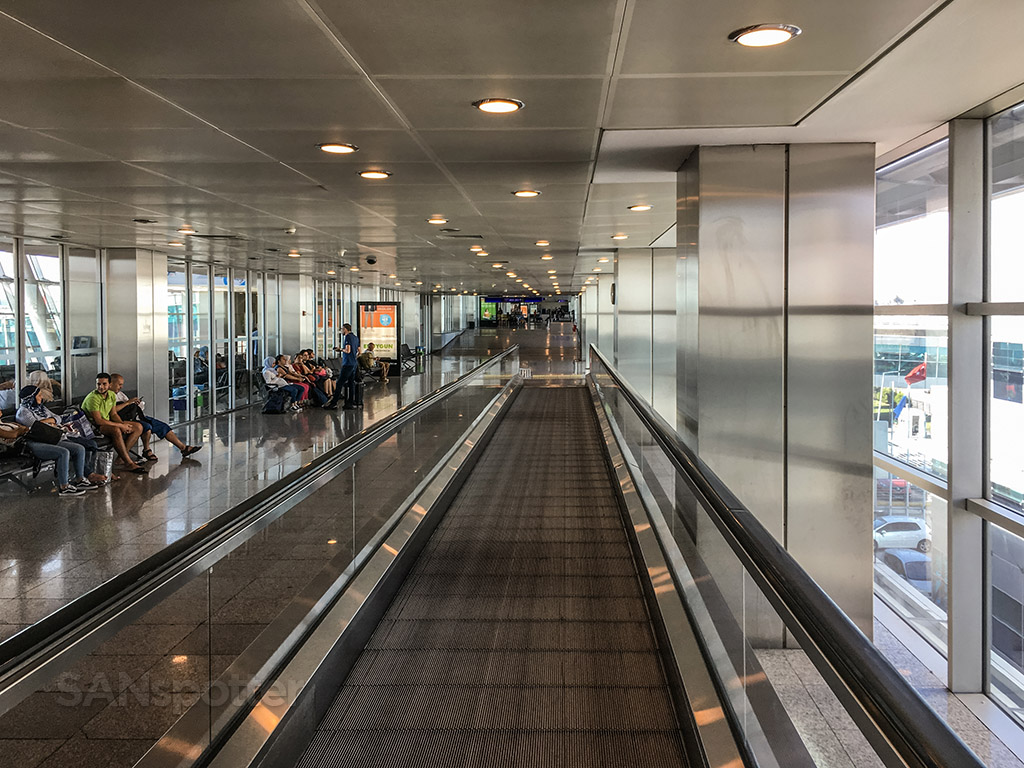 Isn't it a great feeling to finally reach your departure gate after such a long and stressful journey? I inadvertently let out a heavy "ahhhh!" as I sat down, feeling relieved that the most strenuous parts of this adventure were behind me, and now there was absolutely no chance of missing this final leg to Vienna.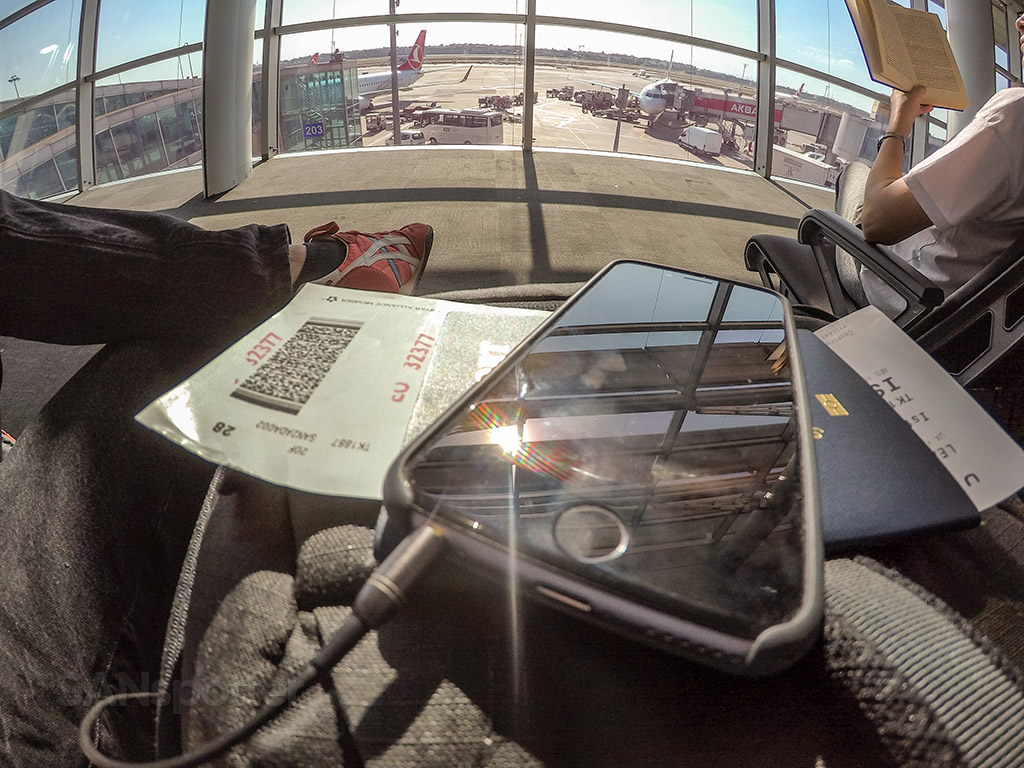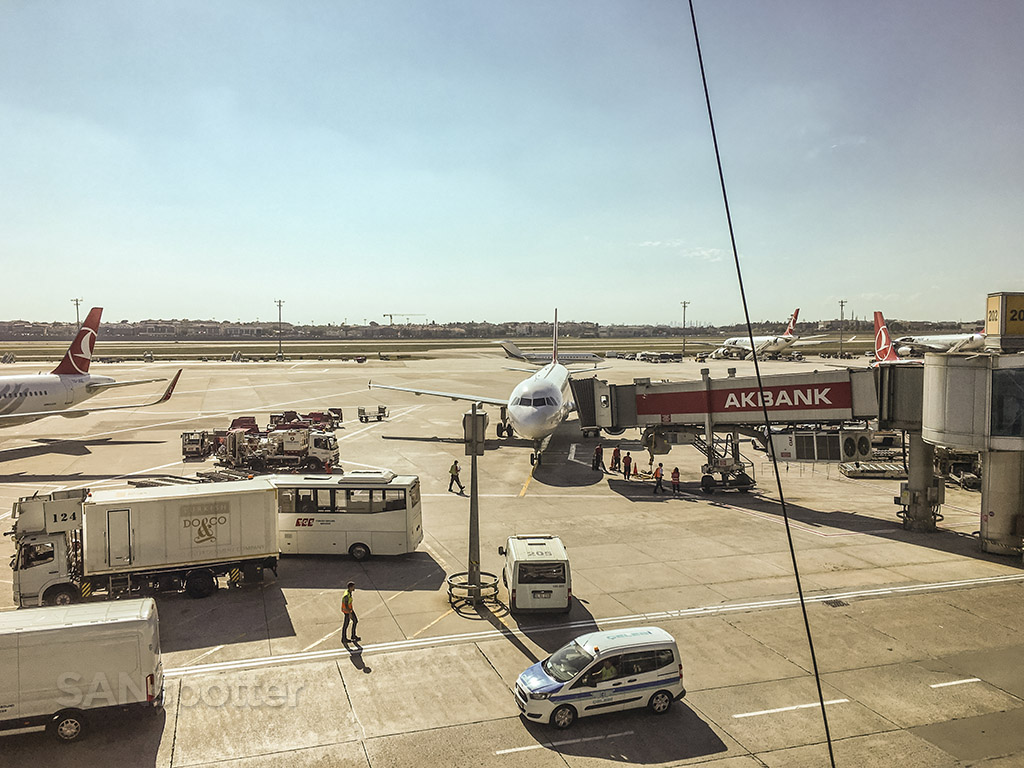 But then, just as I was getting comfy…it got weird. A very stern and official looking woman walked into the gate area and made an announcement in Turkish that seemed to tick off most everybody in the gate area. I had no idea what was going on, and based on the attitudes of everyone around me, I assumed they had just canceled the flight.
I sat for a moment trying to digest what was happening, but decided to join the growing queue of people at the podium who I assumed were waiting to be rebooked on other flights.
I still had no idea what was happening, so I asked the people in front of me if they knew. Thankfully they spoke English, and informed me that they needed to verify everyone's passports. That's it. No canceled flight. Woo hoo! There was one older gentleman who was not happy about this however, and he was causing quite a scene letting the gate agents know his true feelings about the situation. Remember what I was saying about old men and bad attitudes?
Once everyone had been verified, they initiated the boarding process. Once again, all announcements were in Turkish and I really had no idea how or when to join the queue. I decided to hold back until about half the plane was boarded, since I've seen how stern these Turkish gate agents can be and I didn't dare cross them by boarding before my row was called.
Then again, being thrown in Turkish prison less than two hours after entering the country could have been a really badass story to tell in my later years, so maybe it wouldn't have been such a bad thing after all?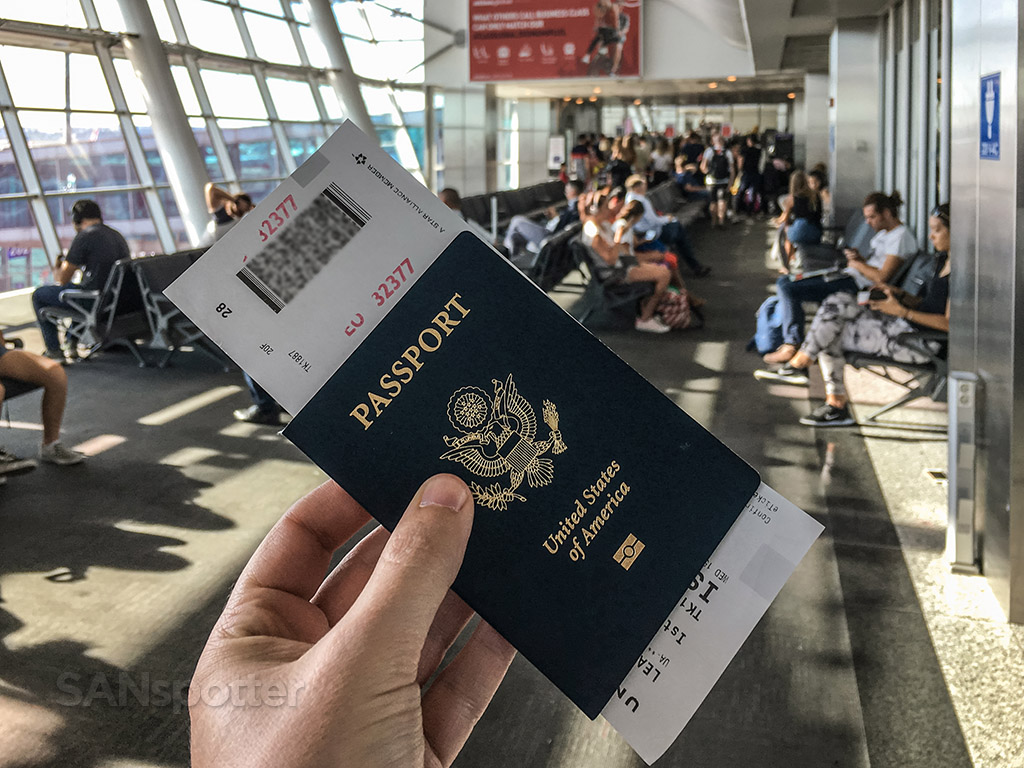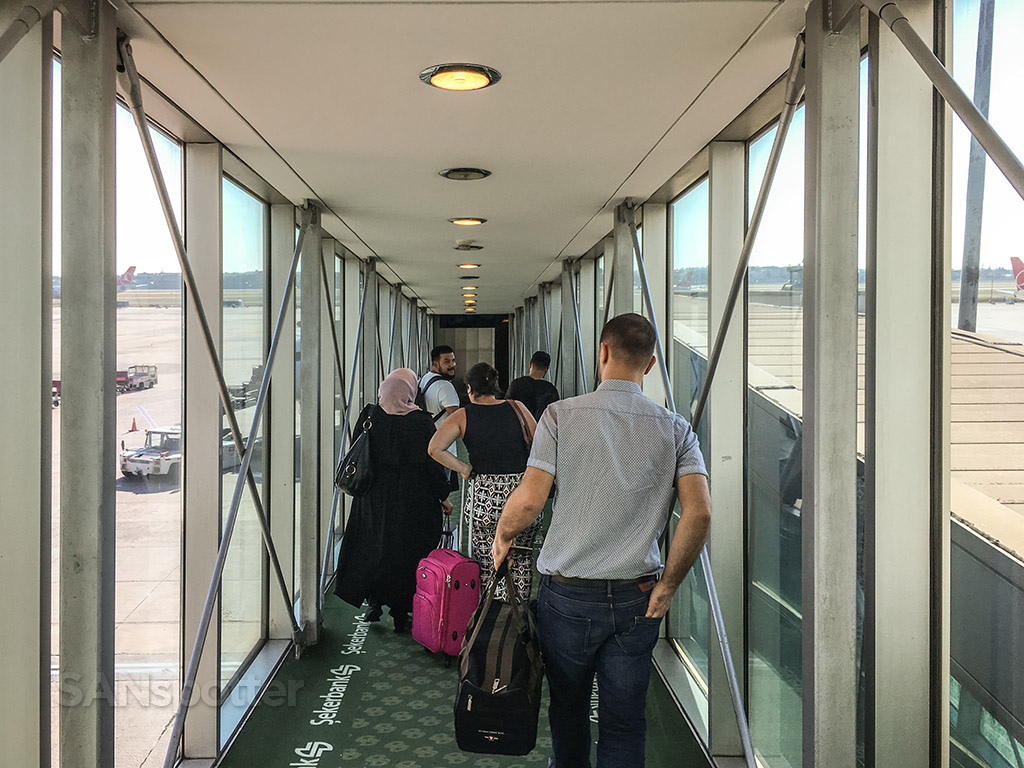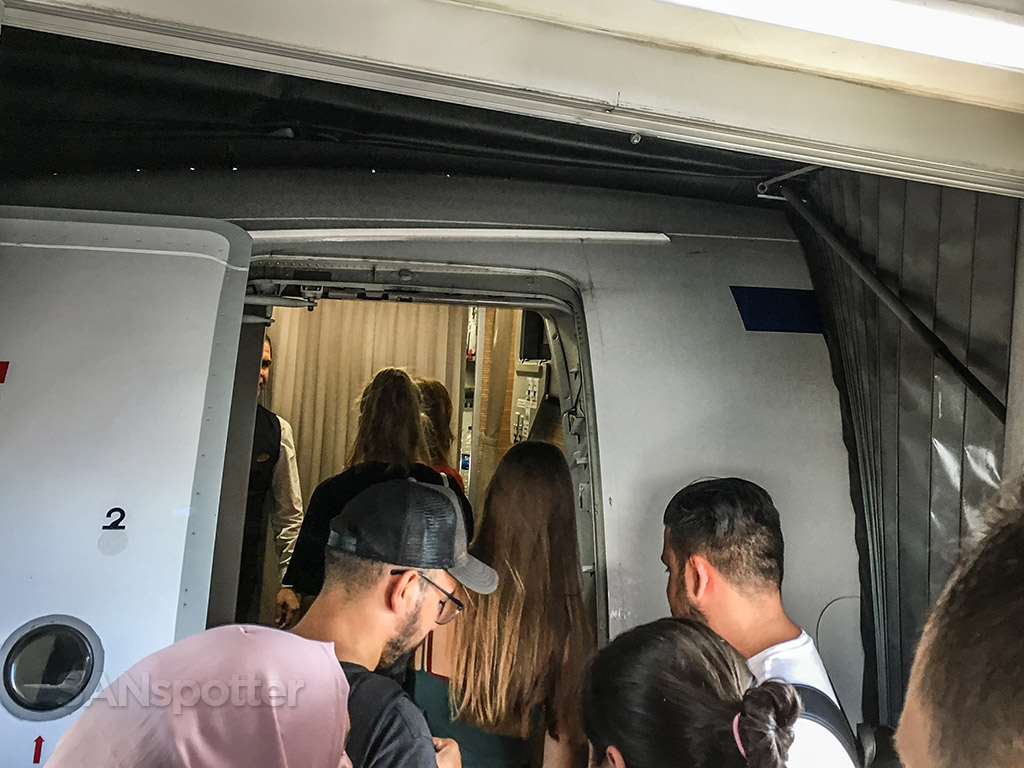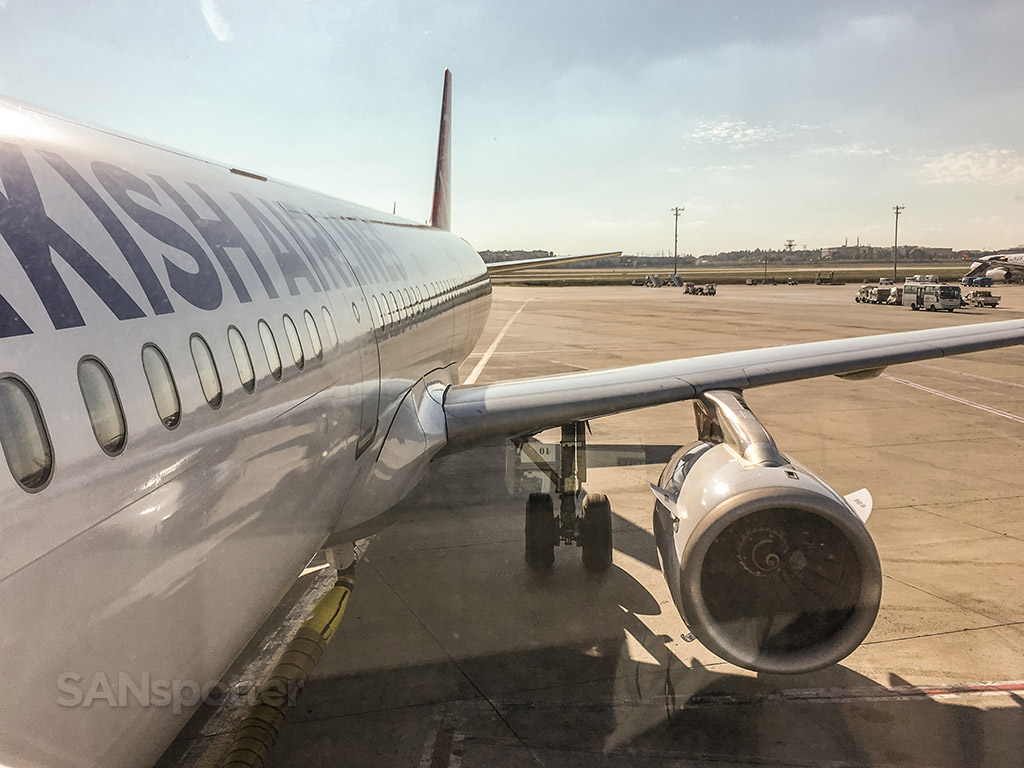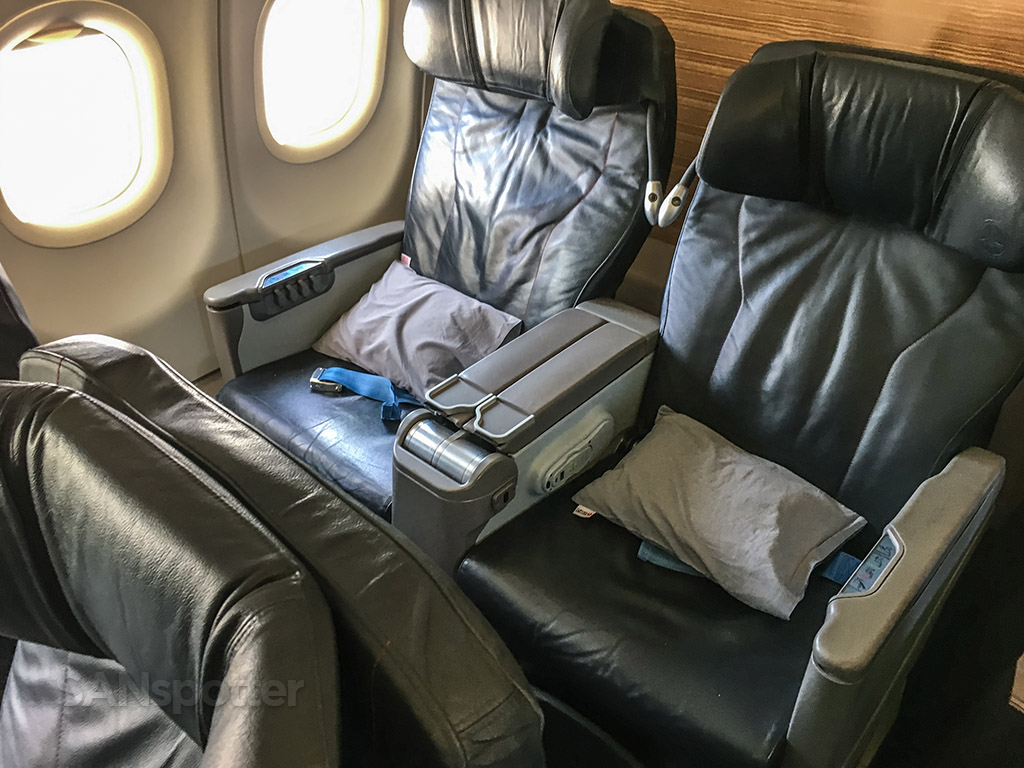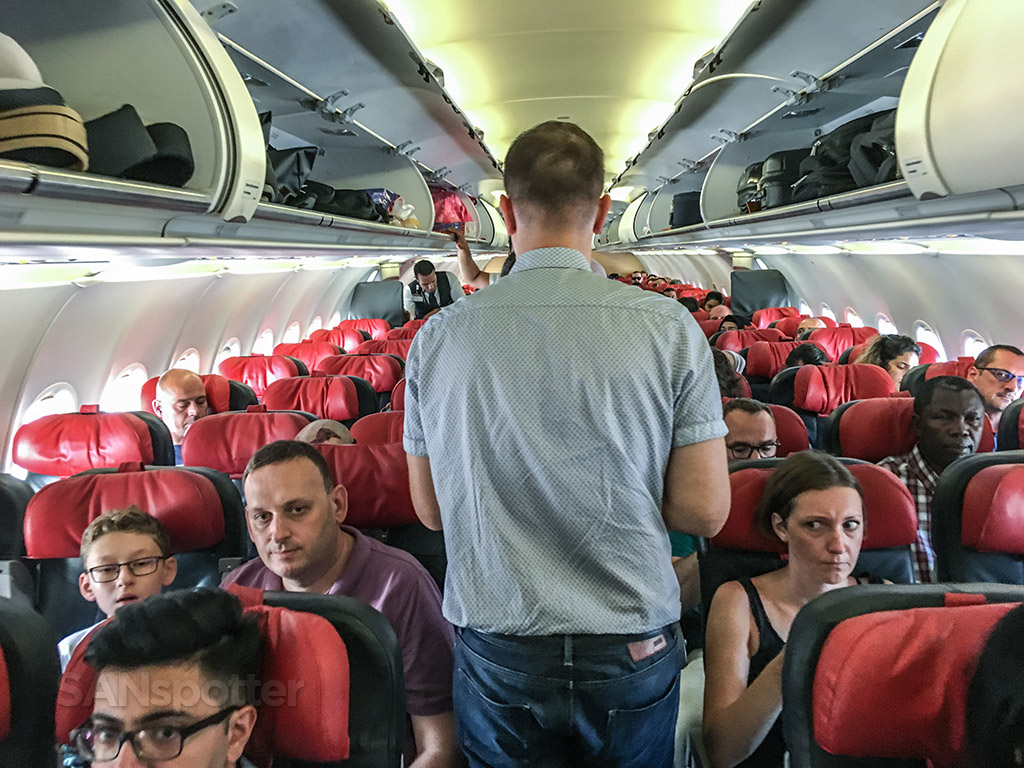 As luck would have it, I once again found myself sitting in a seat which I didn't know if I really loved or hated. On one hand, this was an exit row seat with an incredible amount of legroom and lots of space to spread out and get comfortable. On the other hand, there was no window. At all. Not having a window is one of the reasons why I try to avoid exit row seats.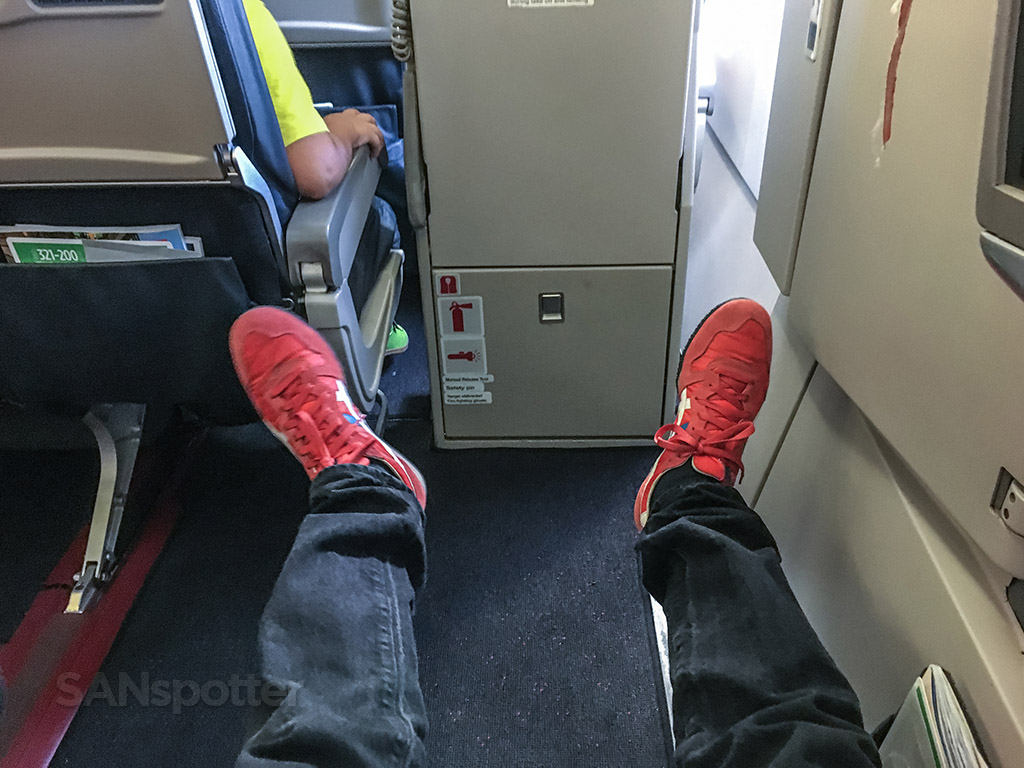 Even though I didn't have a window on my Turkish Airlines 777-300er economy class flight from Chicago to Istanbul, it wasn't all that bad because I could still see fairly well out of the window immediately over my left shoulder. I didn't even have that option in this seat unfortunately. OK, there was a tiny little portal window in the center of the exit door, but it was basically useless since I had to get completely out of my seat to look out of it.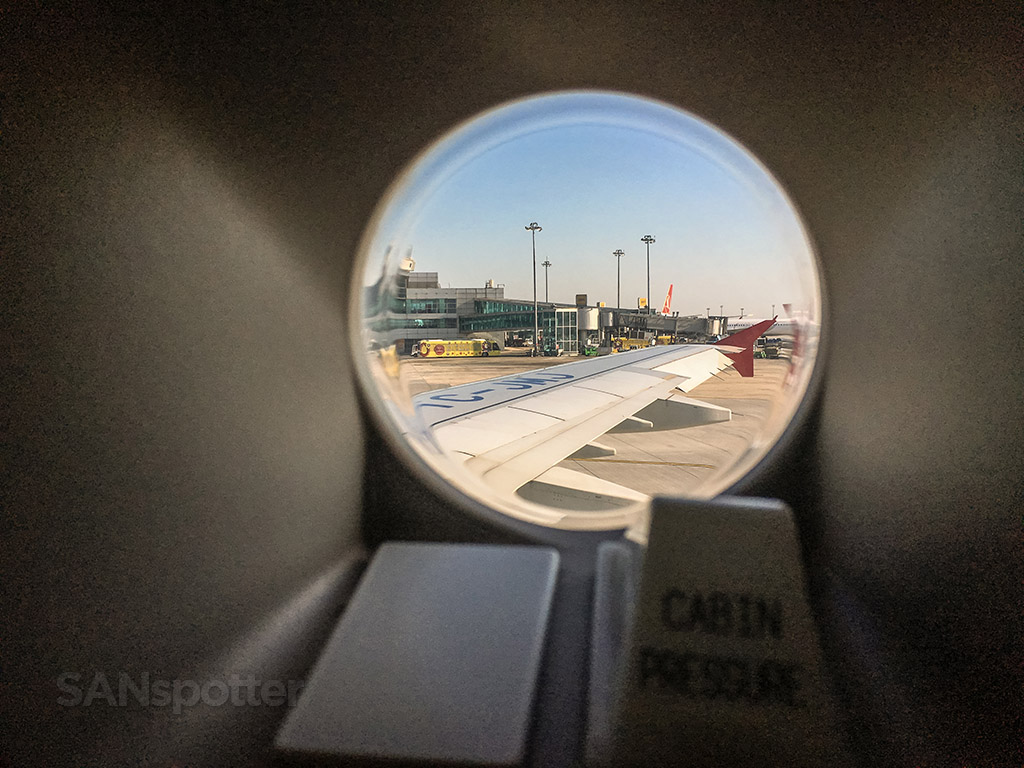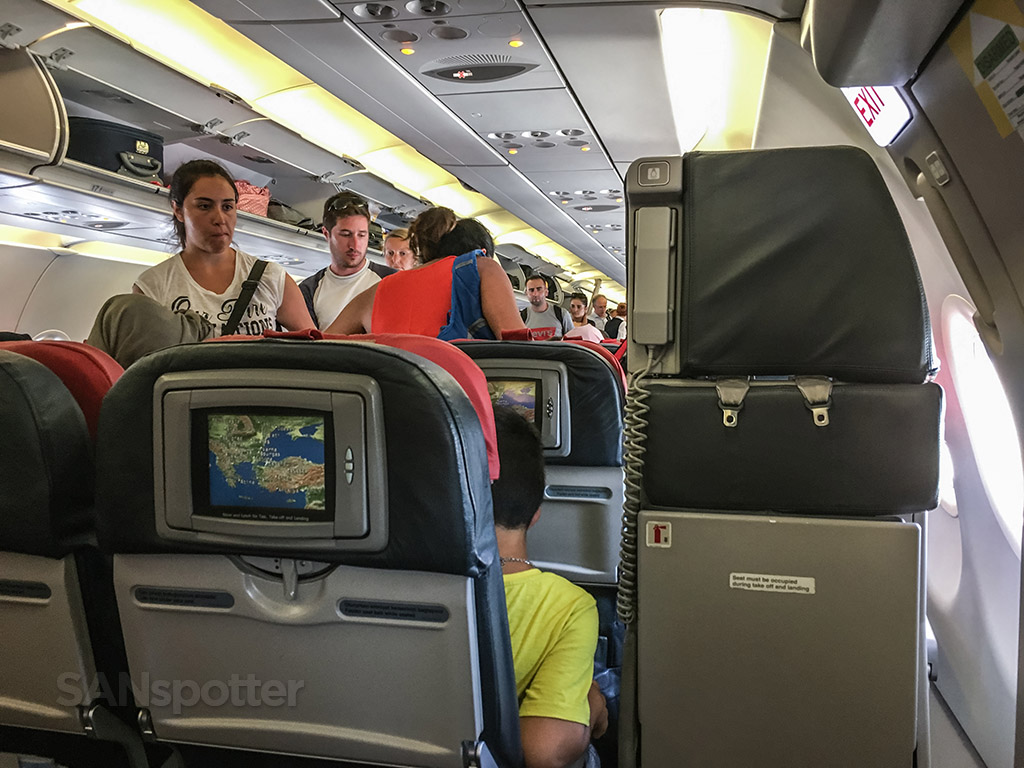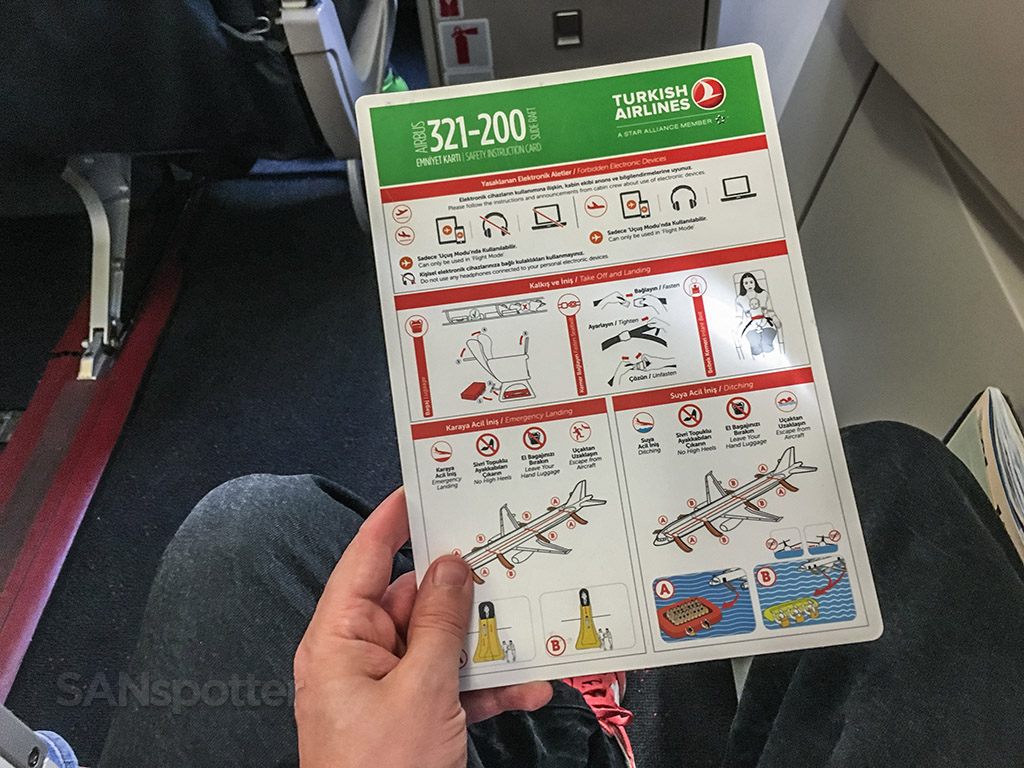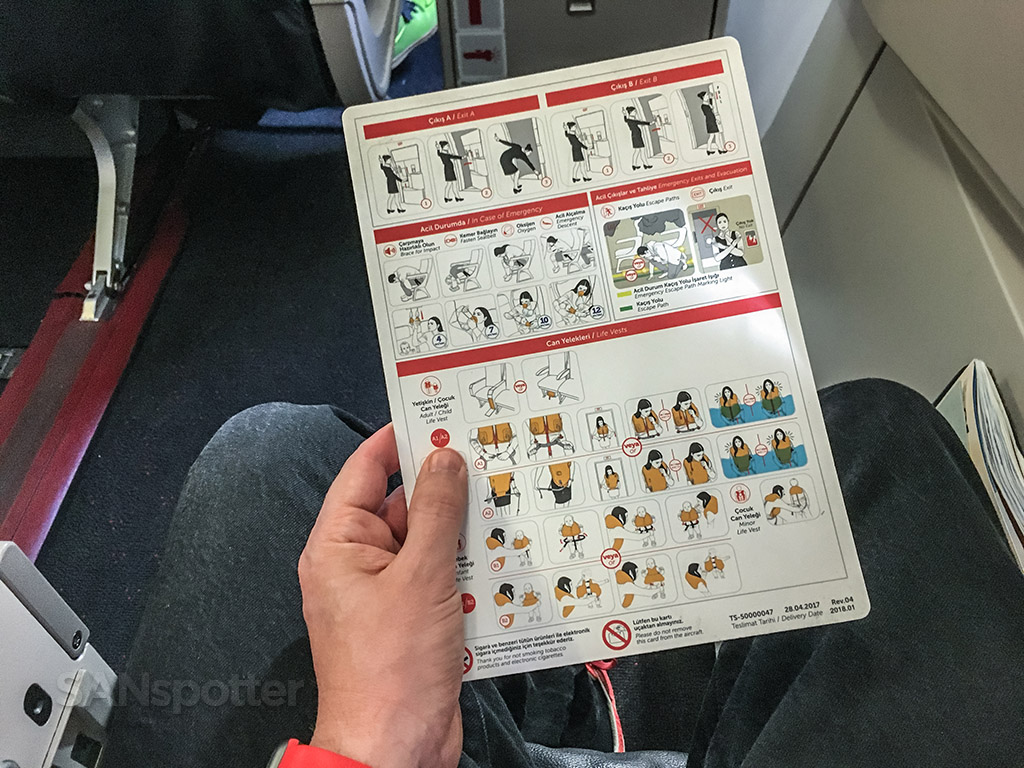 Not having a window to the outside world has a disastrous effect when it comes to gathering content for my airline reviews, and it pains me to announce that there will be no take off or landing pictures in this review. I've been writing trip reports for so long now that it just seems downright weird to me if I can't post a pic of the view on departure or arrival, and I can't apologize enough for it.
Will it even seem like a legitimate trip report at all? Follow along as I try to redeem myself for the lack of juicy (and arguably necessary) AvGeek-style pics…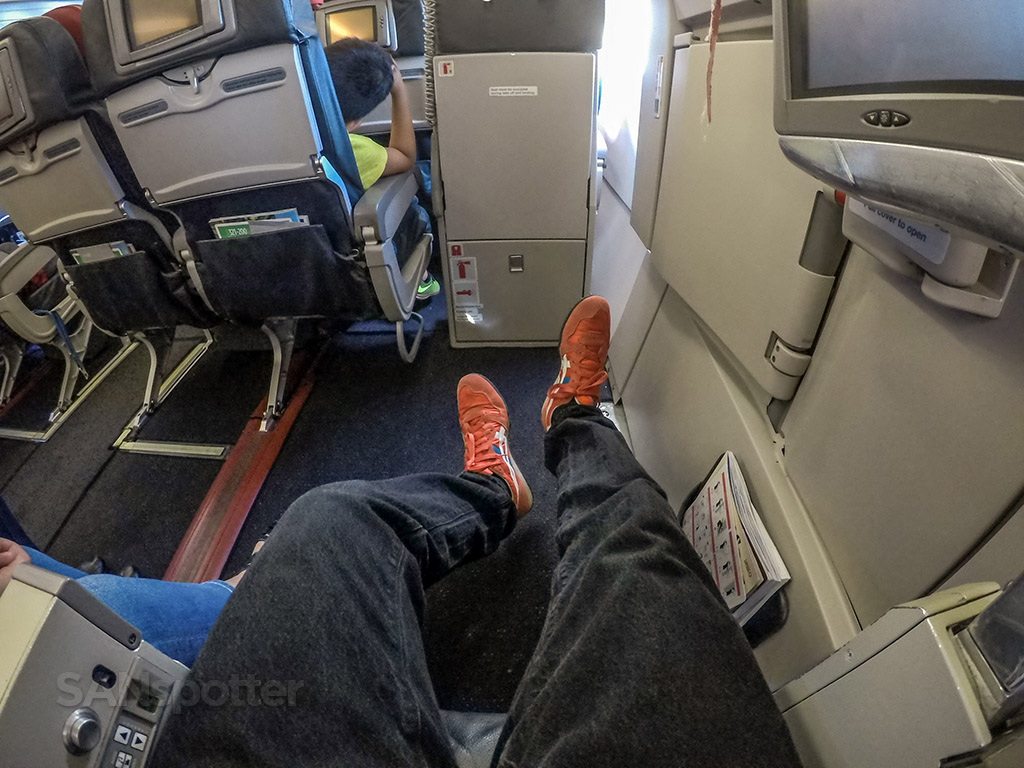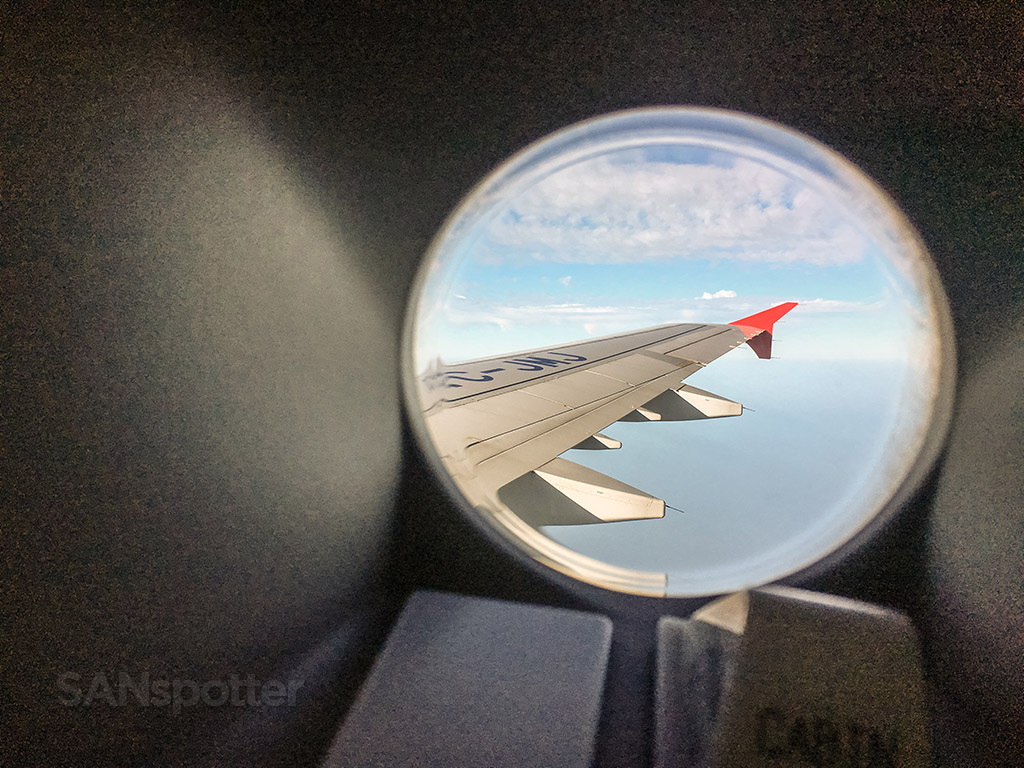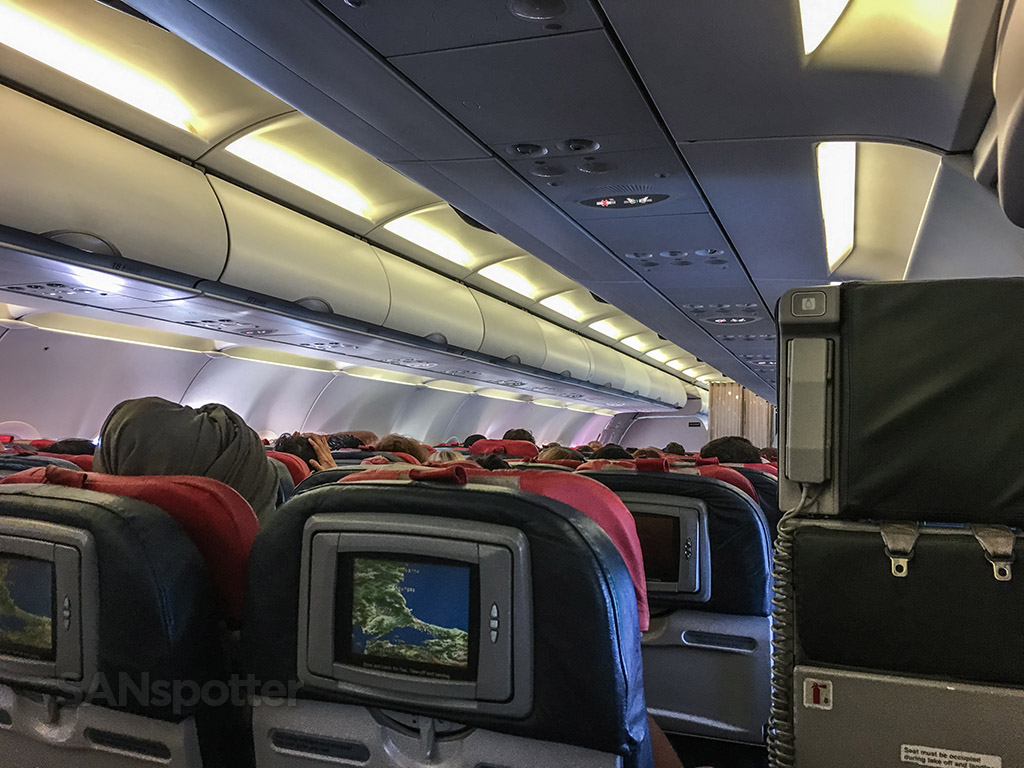 I guess if I can't show you pictures of the take off and landing, let's just focus on something that Turkish Airlines does very well: the food! No, I wasn't even expecting a meal at all on this short two hour flight to Vienna, but when I saw that they were rolling those big carts down the aisle and handing out what seemed to be full trays of something tasty, I perked up knowing that this trip report had been saved and it may just turn out halfway legit after all.
Once again, just like the last flight, the flight attendants started at both the front and the back of the cabin and then met in the middle at exactly my row (21). And the similarities don't end there! As they got closer to my row, I could hear them offering the choice of "beef or pasta."
Since I already had the beef on the ORD-IST leg, I decided that would be fun to see if the pasta would be just as good. And wouldn't you know it, they ran out of the pasta just before they reached me and I had to settle with the beef – again. That wasn't a bad thing at all, because it was the exact same meal that I had on my previous flight and it still tasted just as good.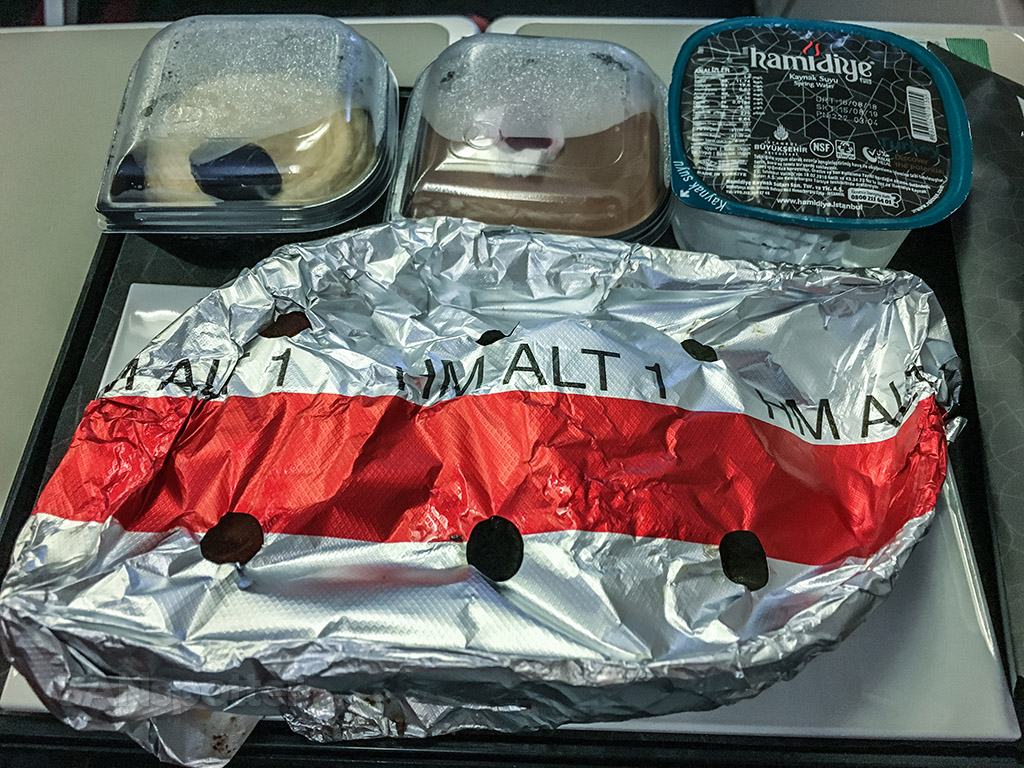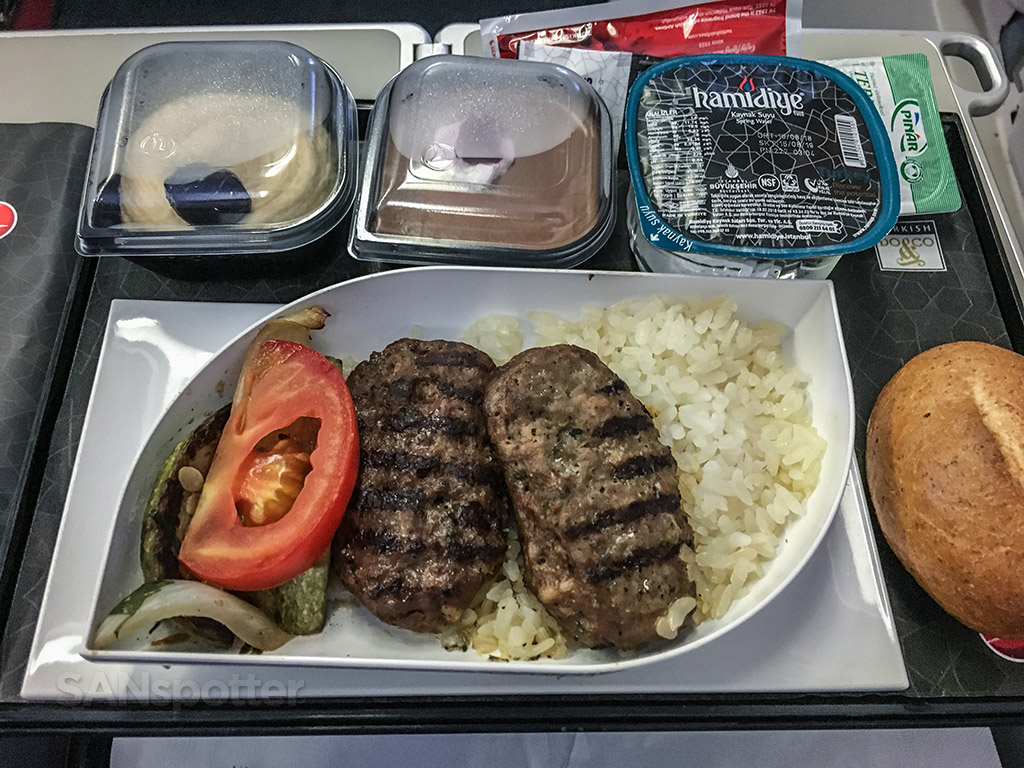 Yet another similarity from the previous flight was the fact that the meal service was a bit on the slow side, and the flight was nearly over by the time that they finally came by and picked up the trays. At this point, I wasn't even missing having a window. Almost.
I even had a look at the in-flight magazine for a while, which is something I haven't done in a very long time. Why do they even bother to print in-flight magazines anymore? Well, on second thought, it's probably for people like me stuck in a window seat without a window with nothing else to do.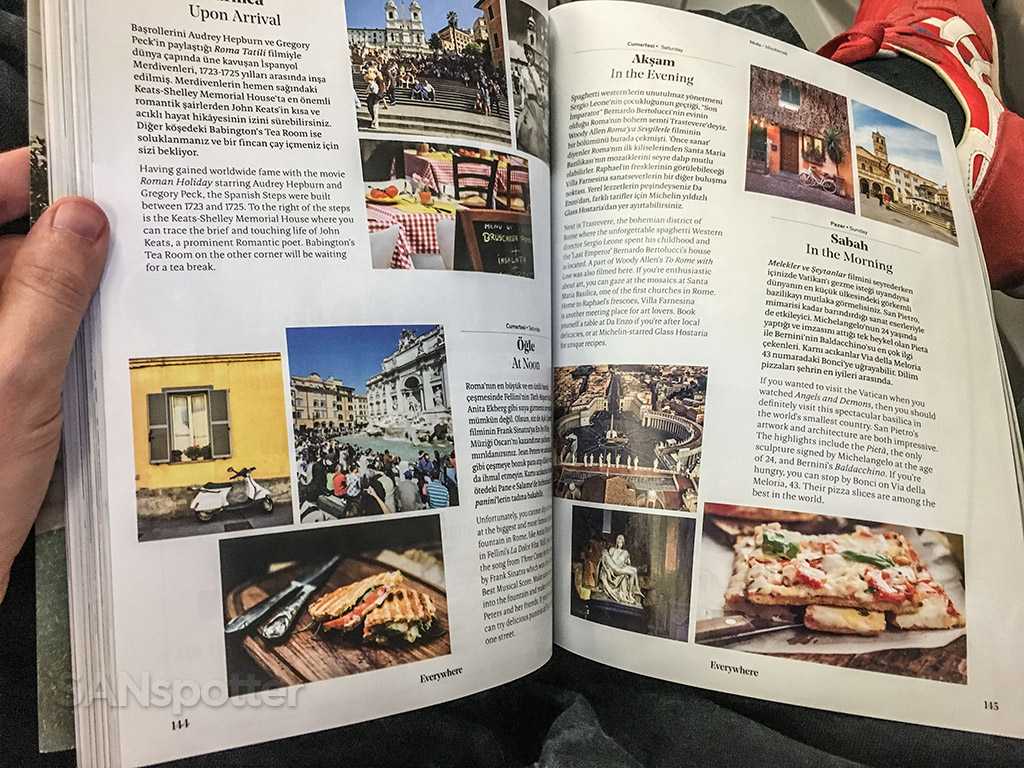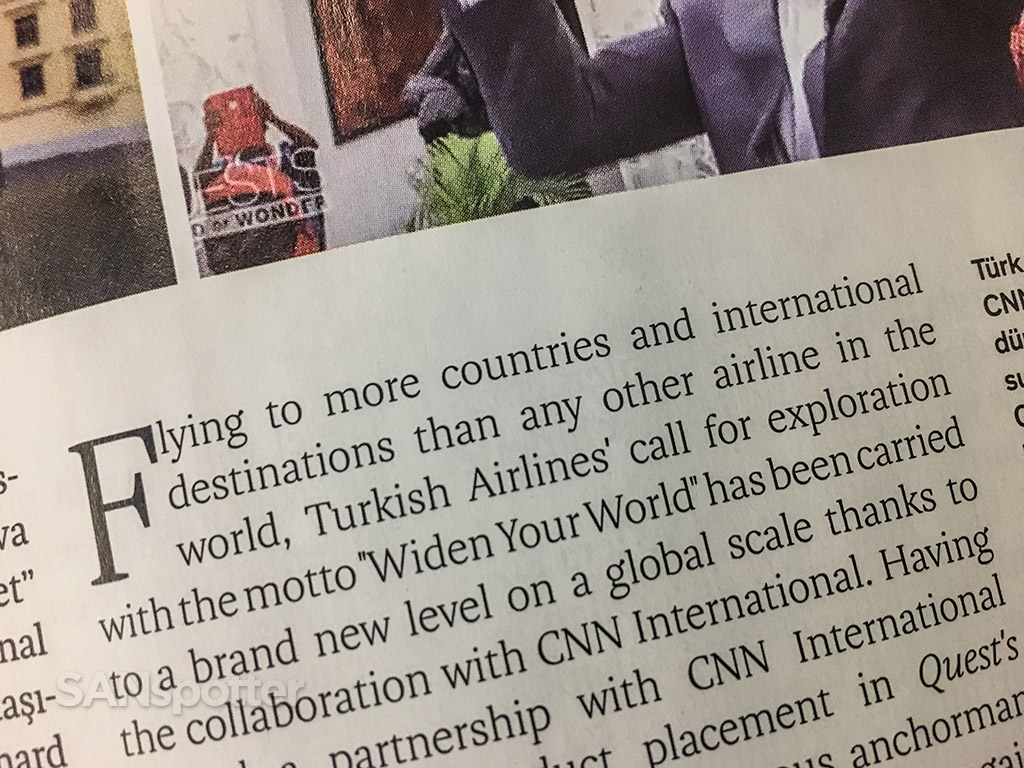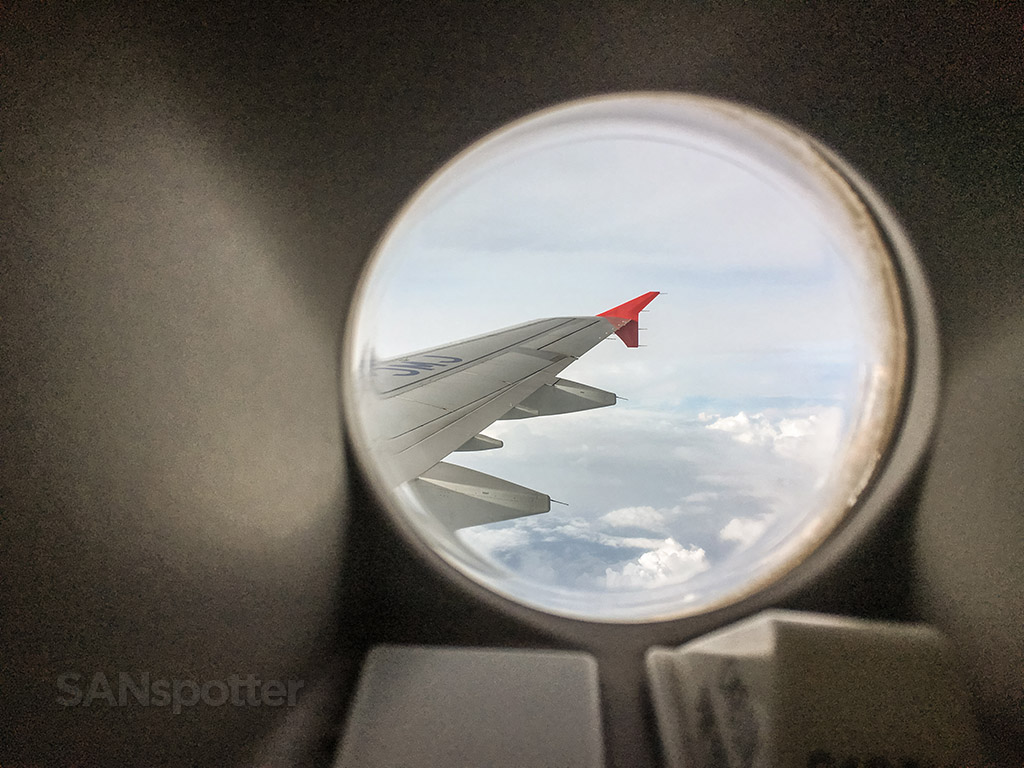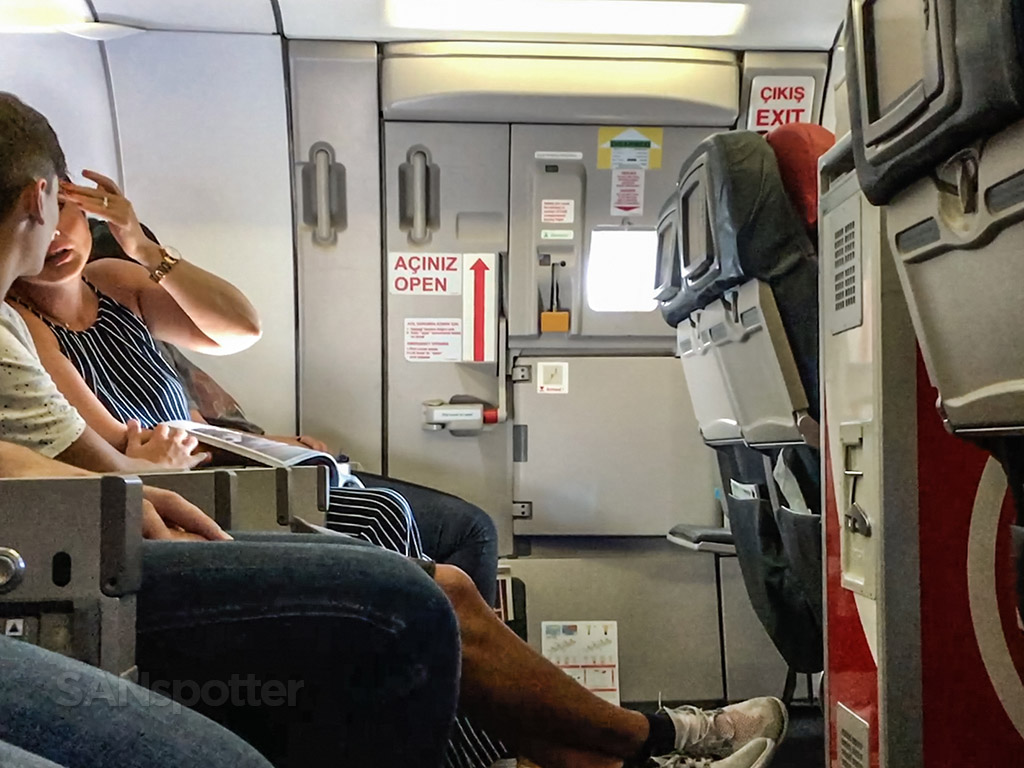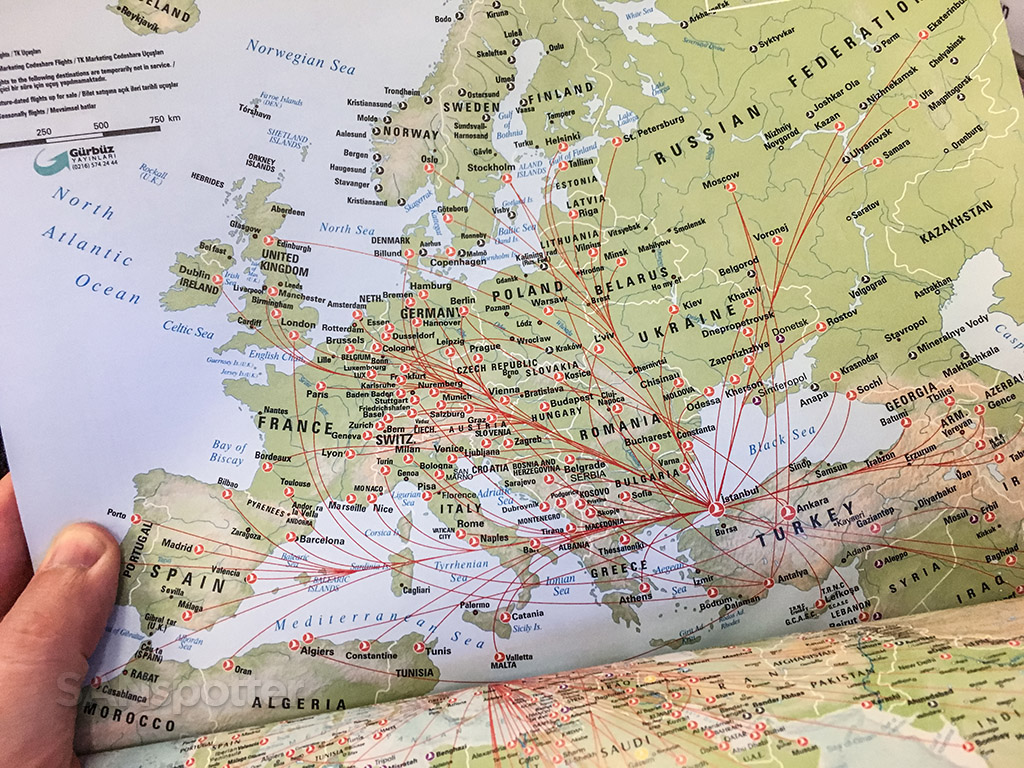 This is normally this part of the trip report where I strive to amaze my readers with stunning views of the approach and landing into a new and exotic place (does Austria count as "exotic"?), but… I've got nothin' today. And what really hurts is that it would be a lie for me to say something like "you probably aren't missing much anyway", because Vienna is a stunningly beautiful city and I'm quite sure the approach was nothing short of amazing. But don't worry – I didn't see any of it either.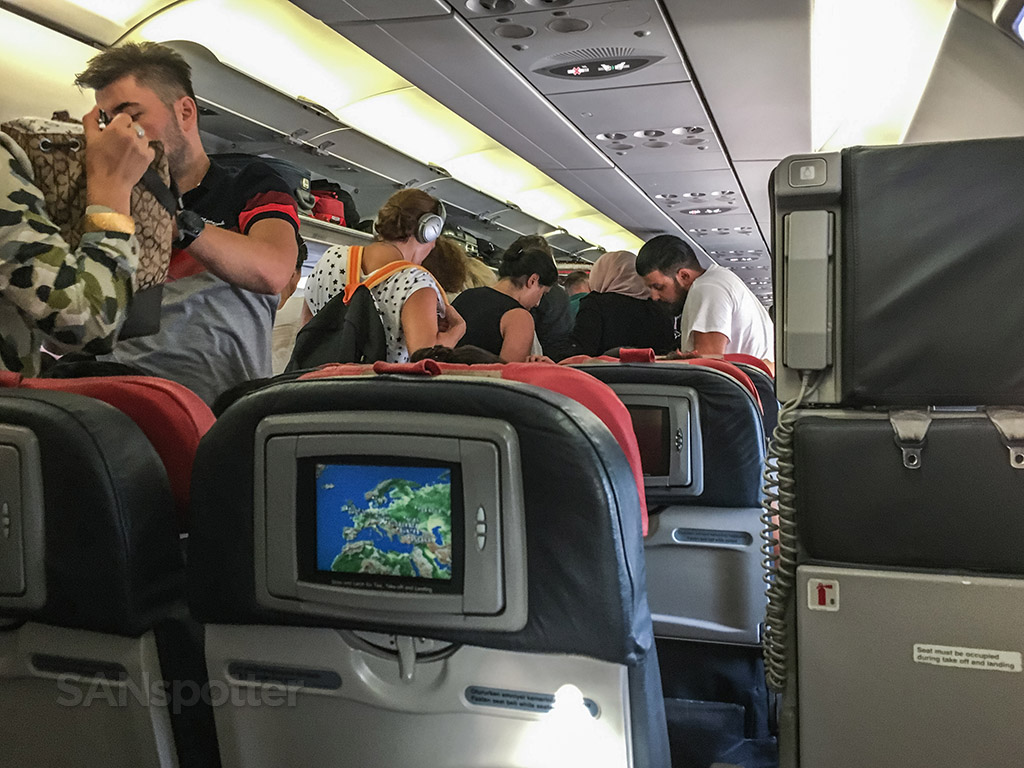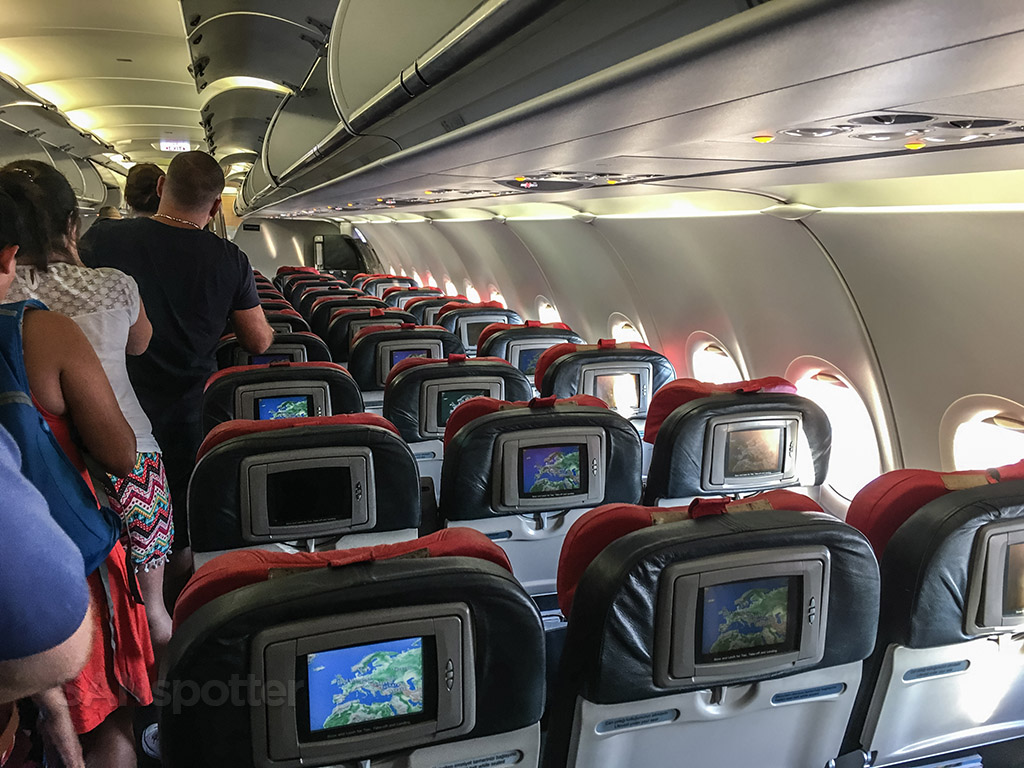 I can't tell you how good it felt to finally be in Vienna, as well as finally seeing first hand how good Turkish Airlines is in both long-haul and short-haul economy class. It was truly surprising, and all I can think now is how badly I want to give their long-haul business class product a try (sometime in the near future hopefully).
I also can't wait to see the new airport in Istanbul – everything that I've read about it so far sounds really amazing, and it seems like it's going to be the perfect complement to this world class airline.