Can you believe it? This is my second airline review within the span of 10 days, and let me tell you: it feels just like old times. The really cool thing about it is that it's not just a regular airline review. It's a Starlux Airlines review, which is something that I've been dying to create since last fall.
I mean that in the most metaphorical way possible of course. I flew this particular flight over seven months ago, and I'm just now getting around to posting this review. "Dying" may not have been the correct word to express my enthusiasm, but it was still an incredible flight and I am very glad to have had the experience. Starlux Airlines business class is amazing.
JX721
Taipei, Taiwan (TPE) – Penang, Malaysia (PEN)
Friday, February 28, 2020
Aircraft: A321-252NX
Registration: B-58203
Duration: 4 hours 24 minutes
Seat: 3A (business class)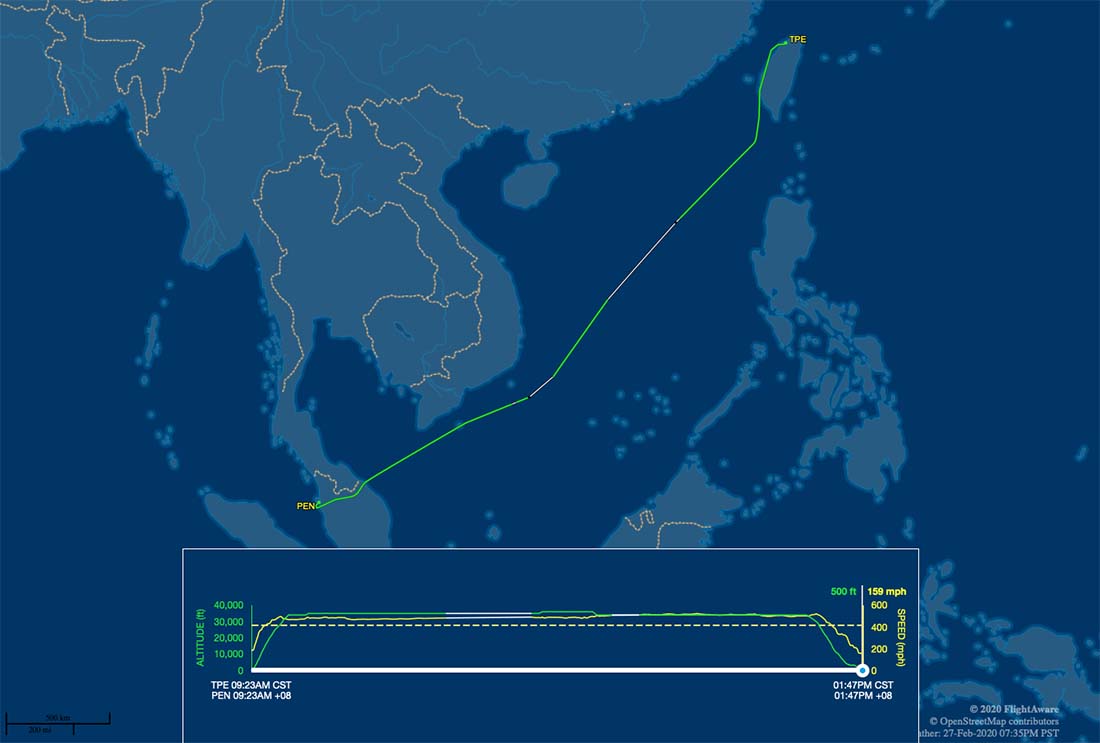 The video review of this amazing Starlux experience
This is the part of the Starlux Airlines review where I redeem myself for that opening paragraph. I created (and published) this video just one week after taking this flight down to Penang last February. See? I was just as excited about it as I said I was.
Come to think of it, I actually cut the footage for this video the day after I took this flight. I wrote and recorded the voice over approximately five days later. Technically, this was probably the most excited that I've ever been about making an airline review video. Starlux is an amazing airline, and it was really neat to be able to experience it in it's first few months of service.
I sourced the music for this video through Epidemic Sound (as always), and you'd be doing yourself a huge favor by having a look at their vast library of music specifically made for YouTubers. If you can't find what you're looking for over there, it probably doesn't exist.
The full video transcript of this 4.5 hour flight down to Penang (which was too short by the way)
If you haven't watch the video yet, no worries! Below you'll find the entire transcript of it (organized with pictures). As a matter fact, there are a few more nuggets of information in this section that I didn't include in the video. See? It pays to read SANspotter trip reports!
Arrival at the airport
This was a really big day for me. As you could imagine, I was up bright and early before the alarm went off so that I could prepare for this Starlux business class experience down to Penang Malaysia.
The shuttle bus ride felt incredibly slow – even though there wasn't any traffic and the driver was going the speed limit. Isn't it funny how things move like molasses when you're super excited about something?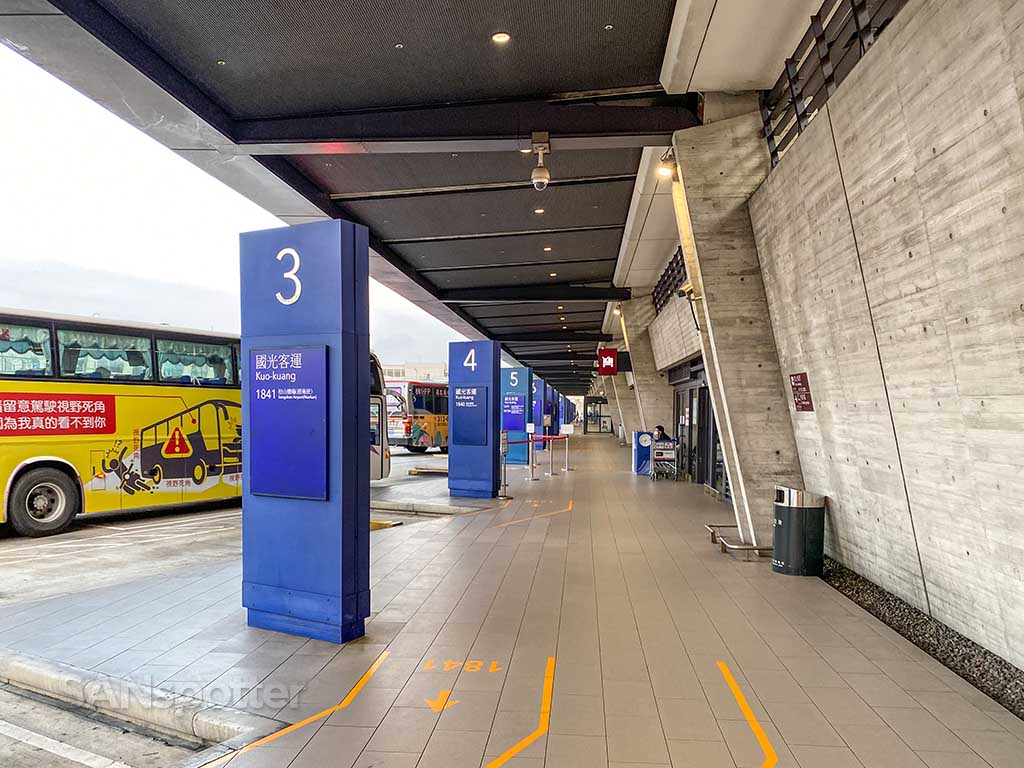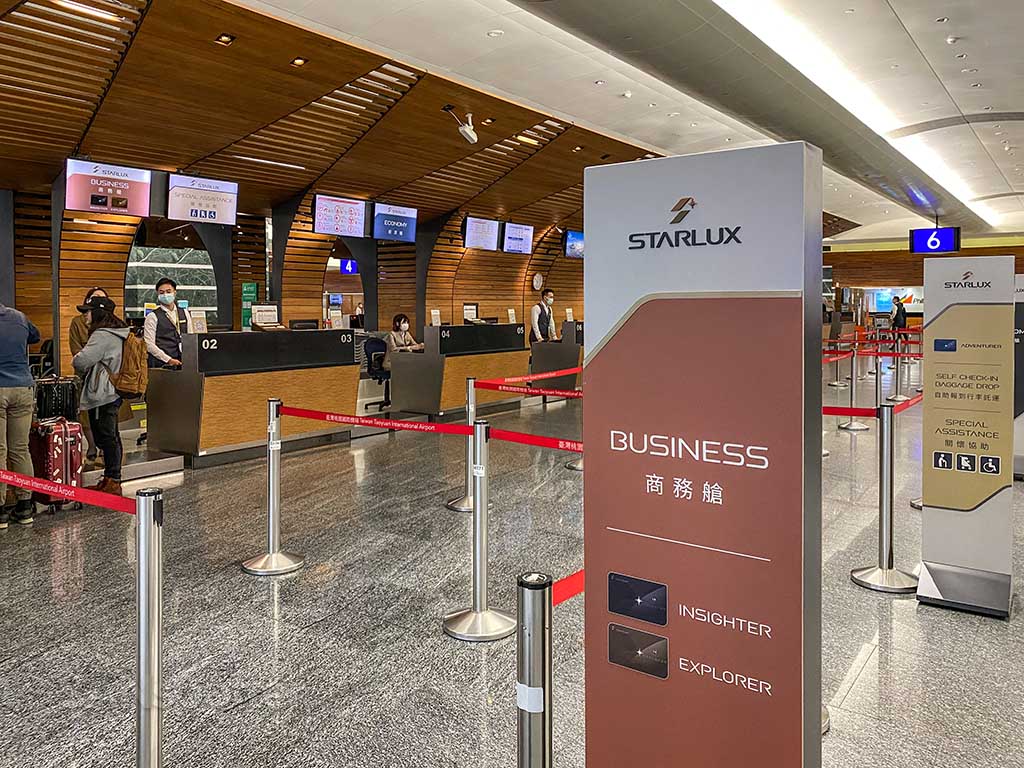 The Starlux Galactic Lounge at TPE
As usual, I didn't read any reviews about the Starlux Airlines business class experience before doing it for myself. Therefore, I was really surprised to see how small and compact the Starlux Galactic Lounge was here at TPE. The food was fine, and the staff was extremely helpful. However, it definitely felt tight and it would've been a lot worse if there were more people packed in there with me.
The boarding process for flight number 823 down to Penang
I thought that it might be a good idea to leave the lounge early to head down to the gate. I wanted to be sure to get really good pictures of that beautiful new Starlux A321 sitting outside, and I didn't want to be distracted by other passengers.
It turns out that my concerns were completely over blown. The gate area was empty, and it became obvious right away that this was going to be a very empty flight today.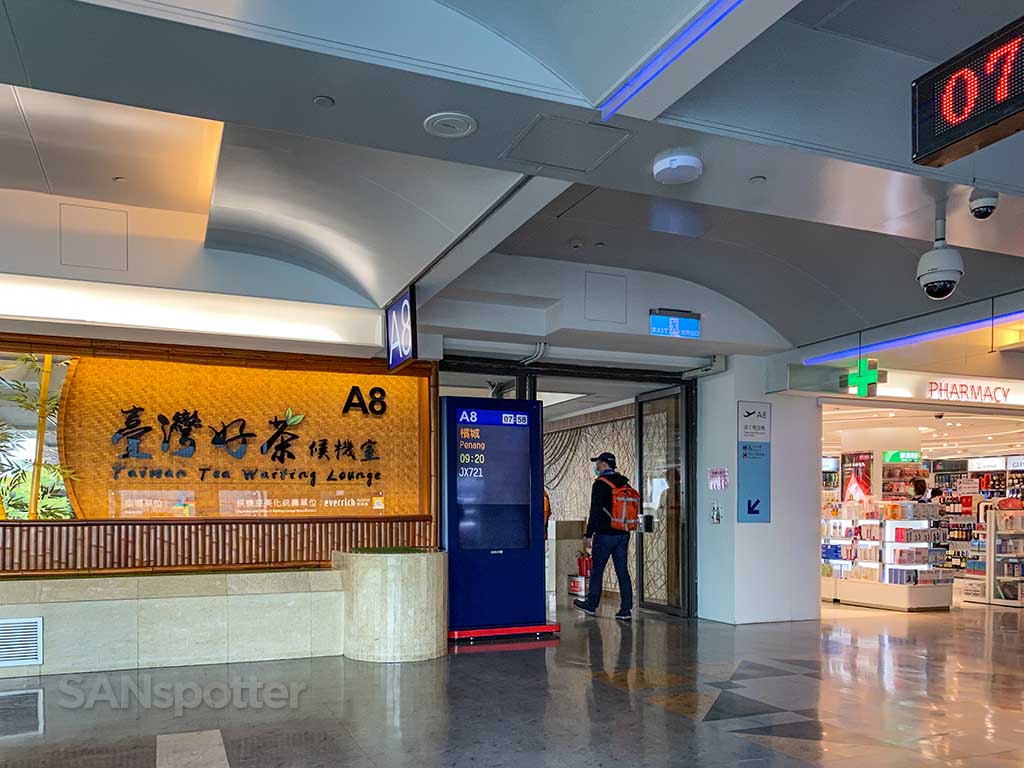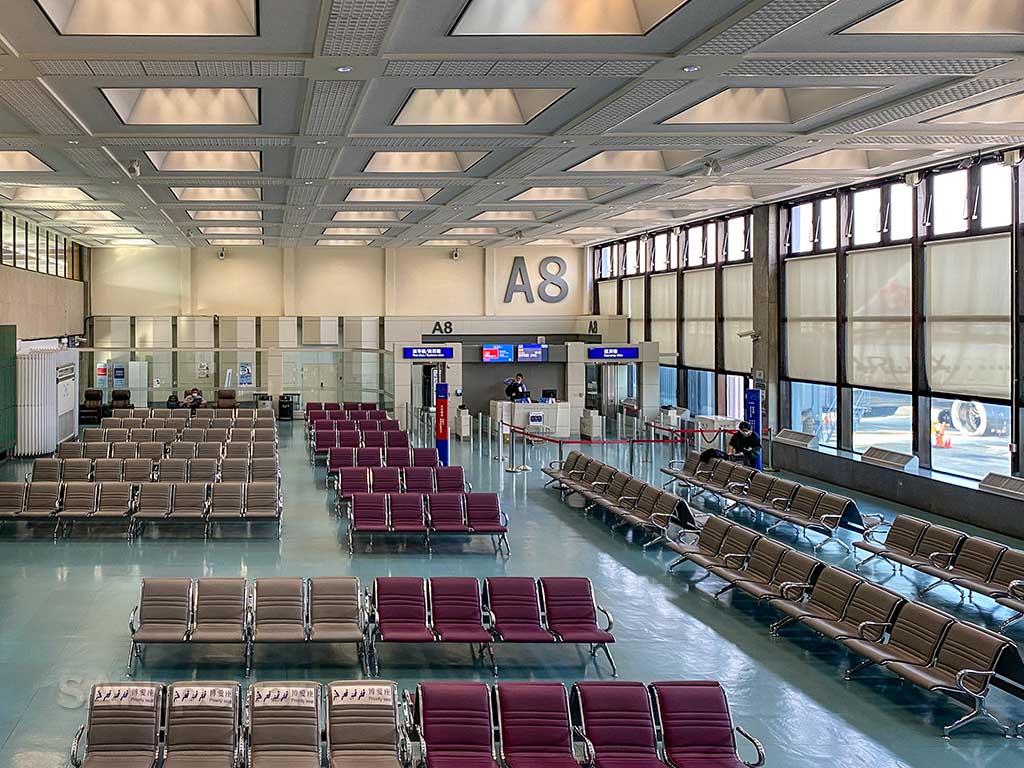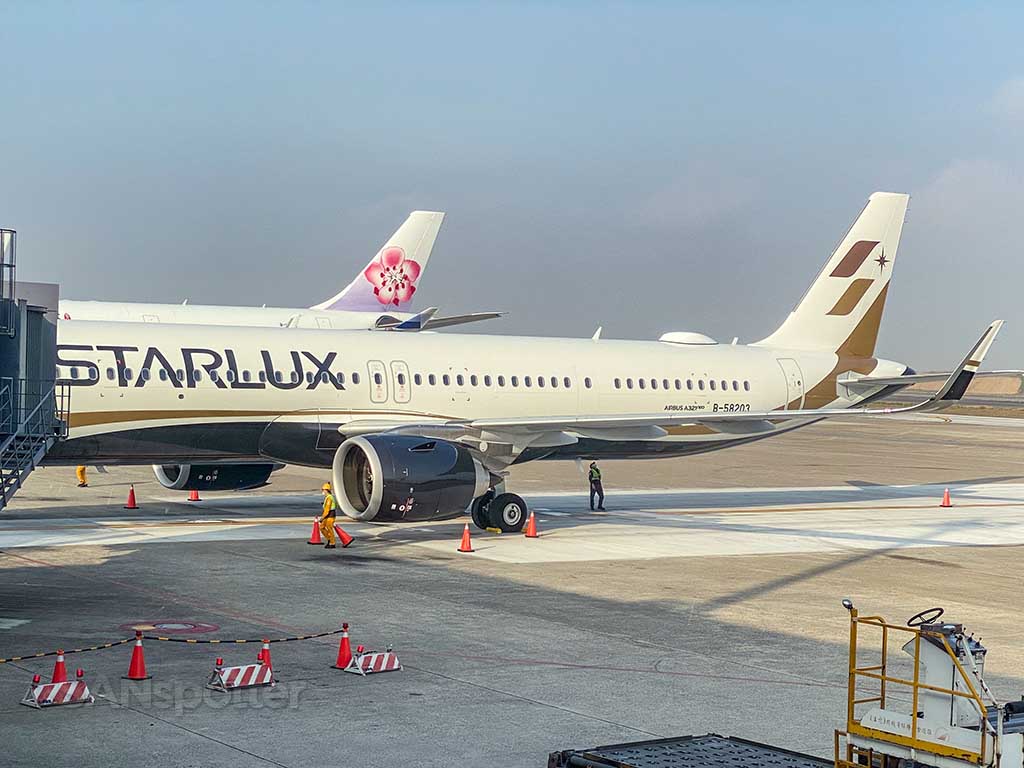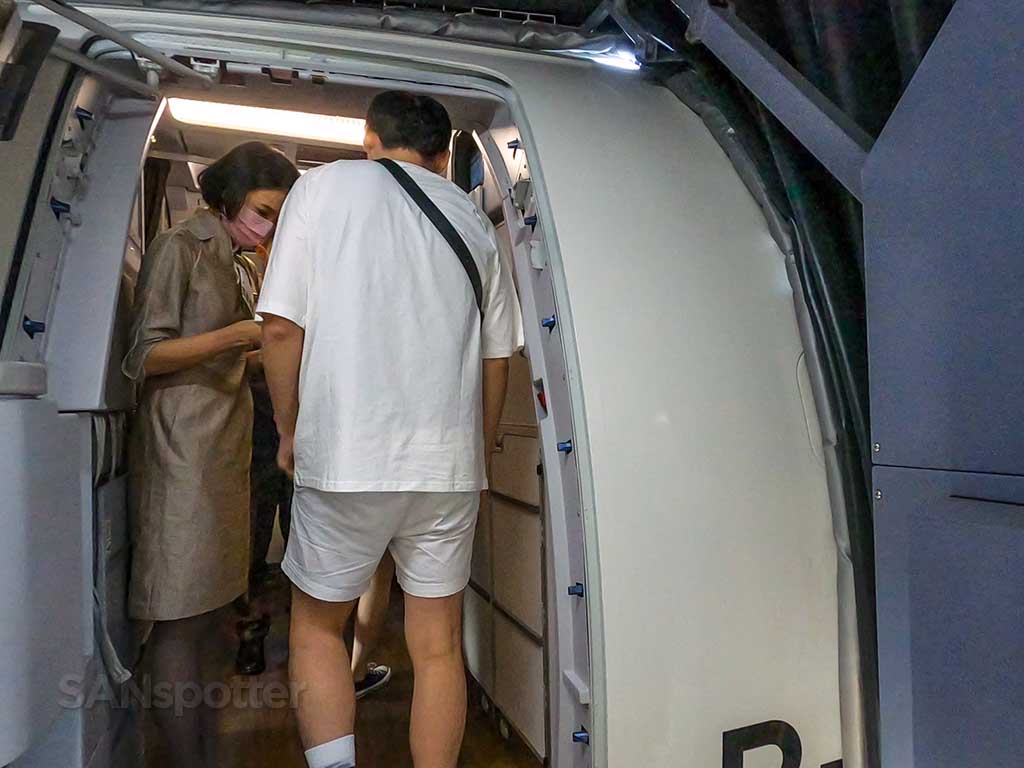 Starlux Airlines A321 business class first impressions
I'll let the pictures speak for themselves, but all in all I was not disappointed. Starlux has an amazing business class product – even here on their little A321s. As expected, everything was tidy and clean, and the cabin crew was beyond professional. I felt right at home.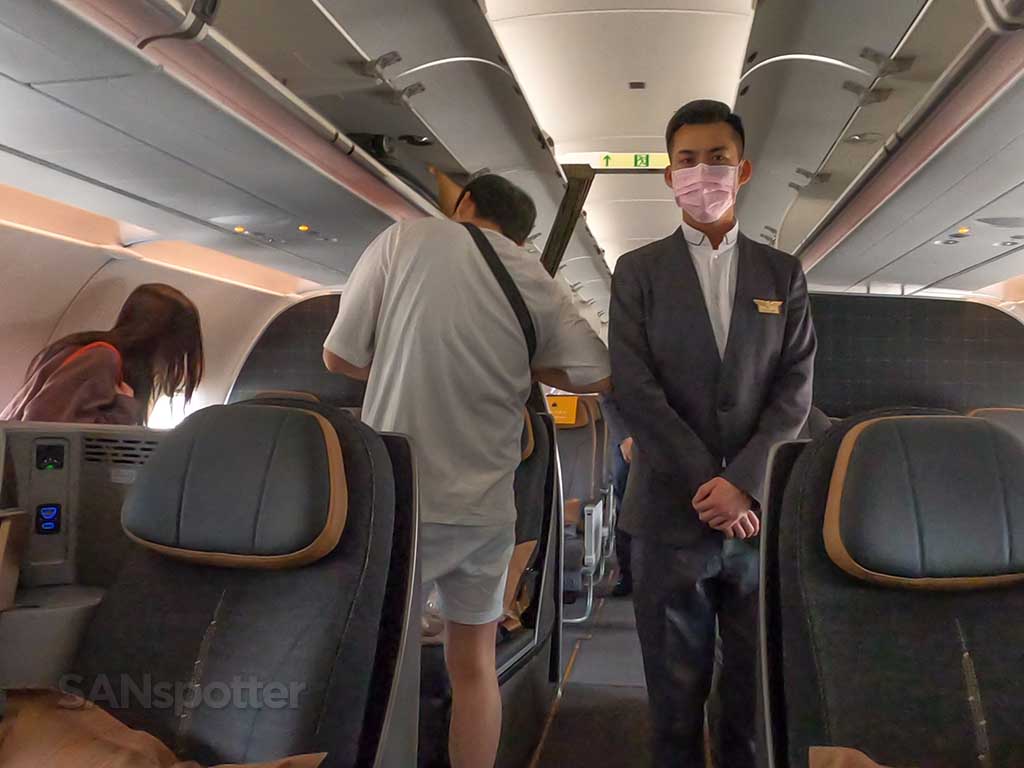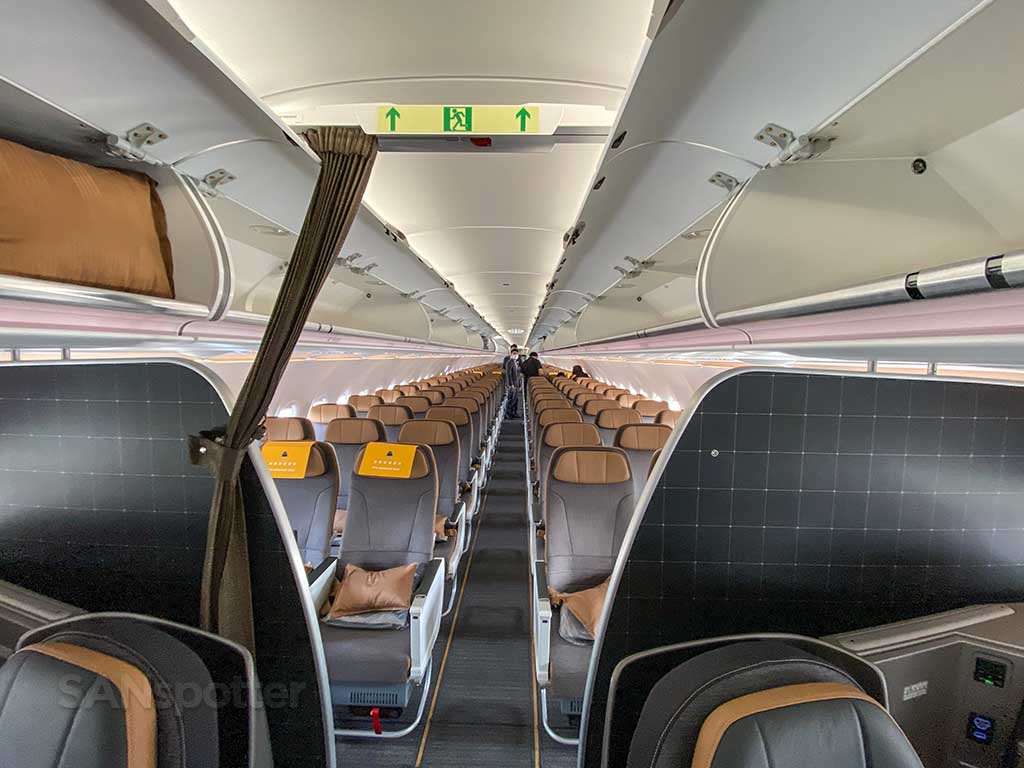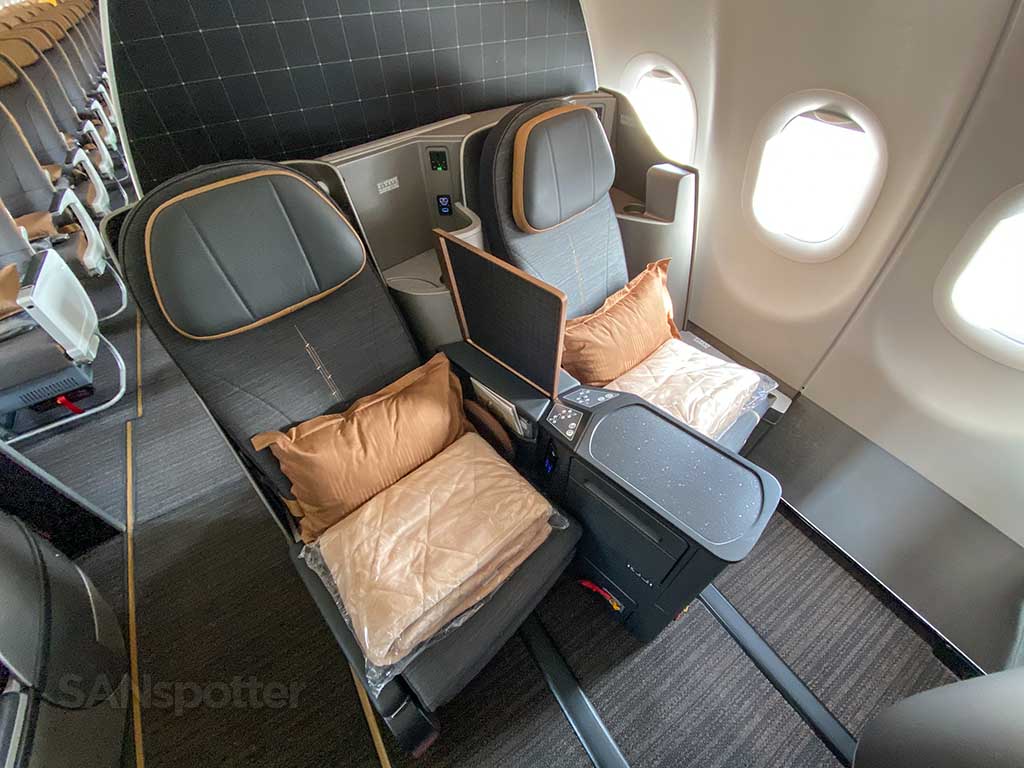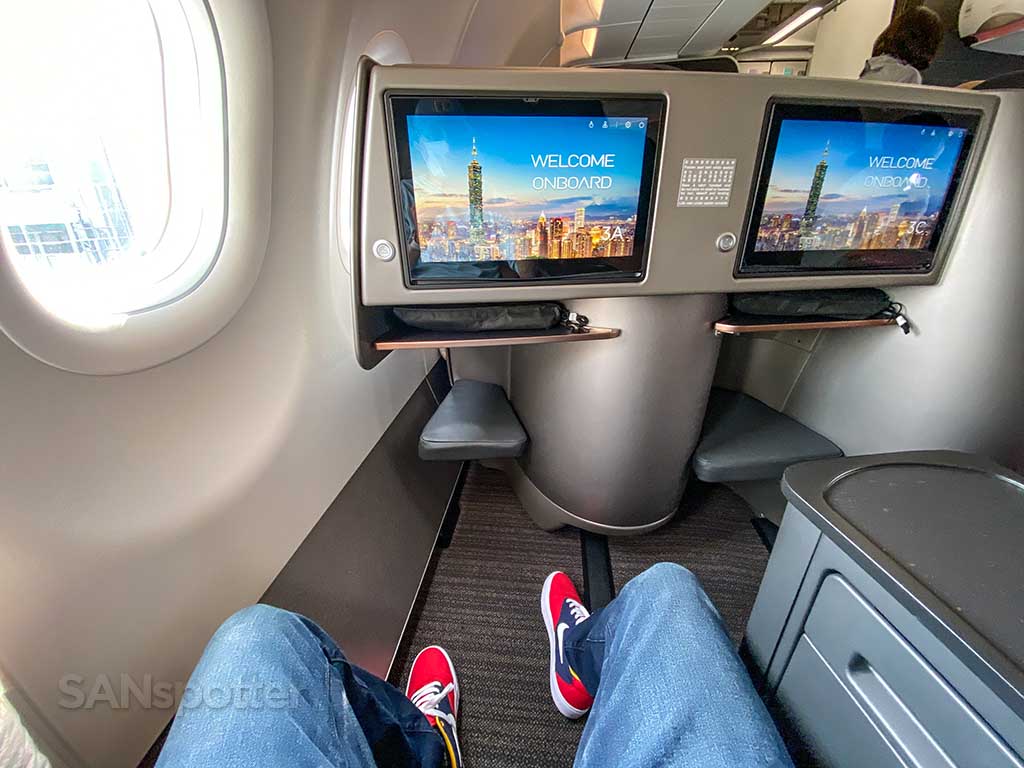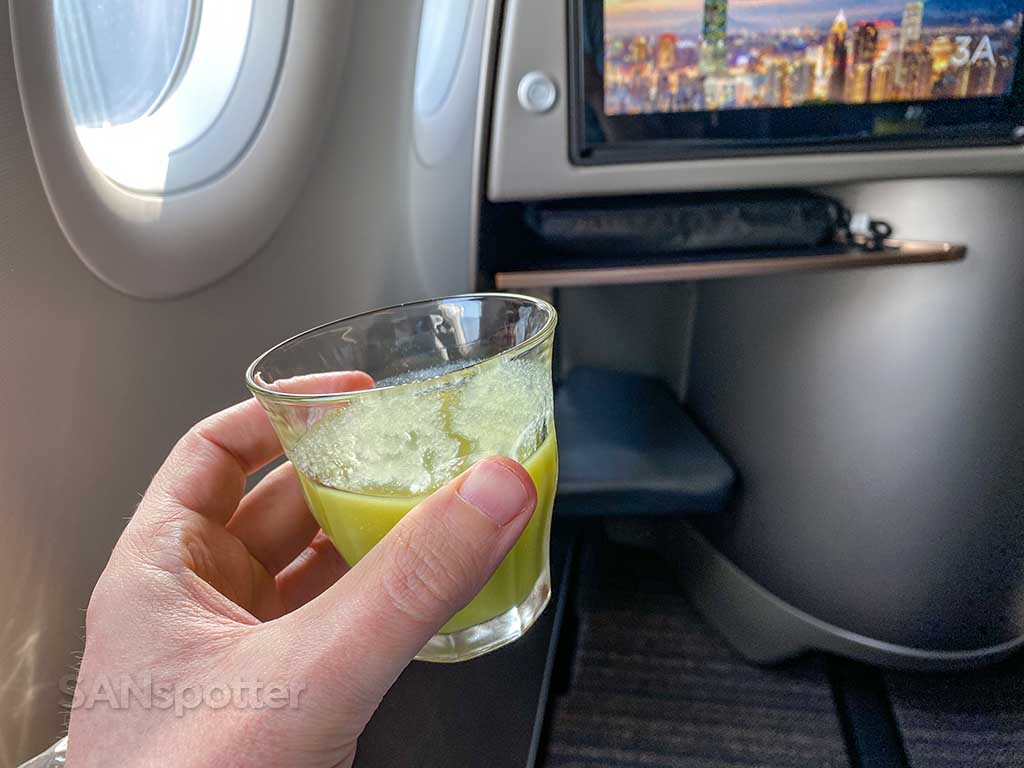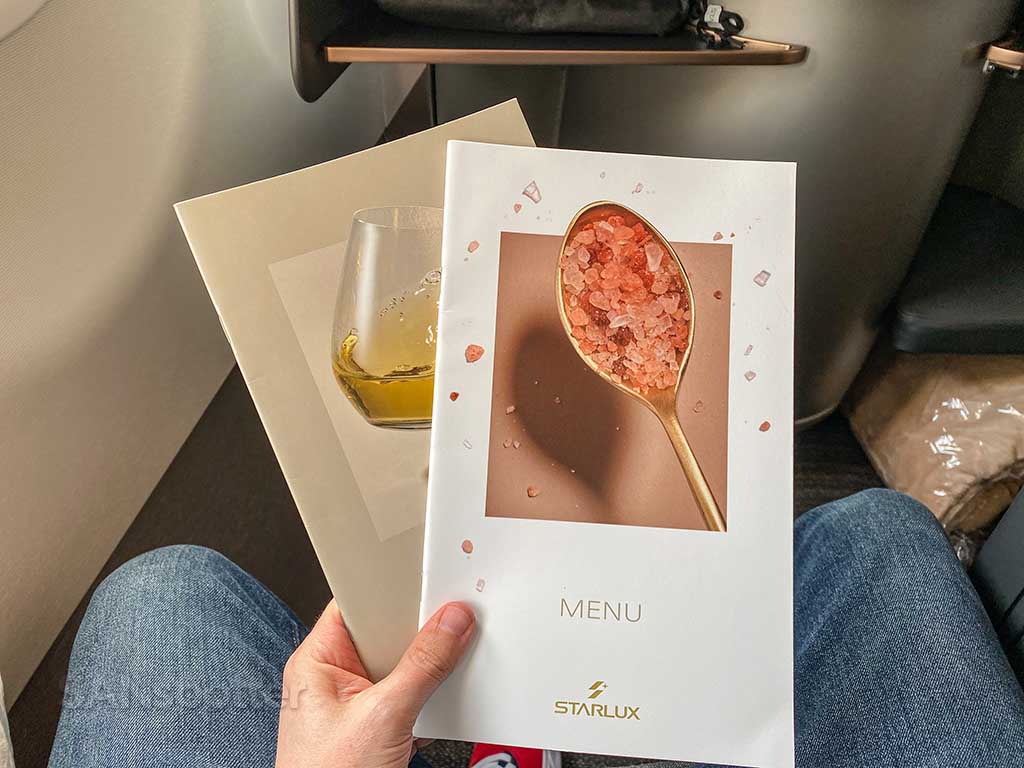 You know what this world needs? A comprehensive Starlux review in the way that only Trips with Rory could do it. I'm just glad I beat him to it, since I was able to call first dibs on the seats. I'm greedy like that.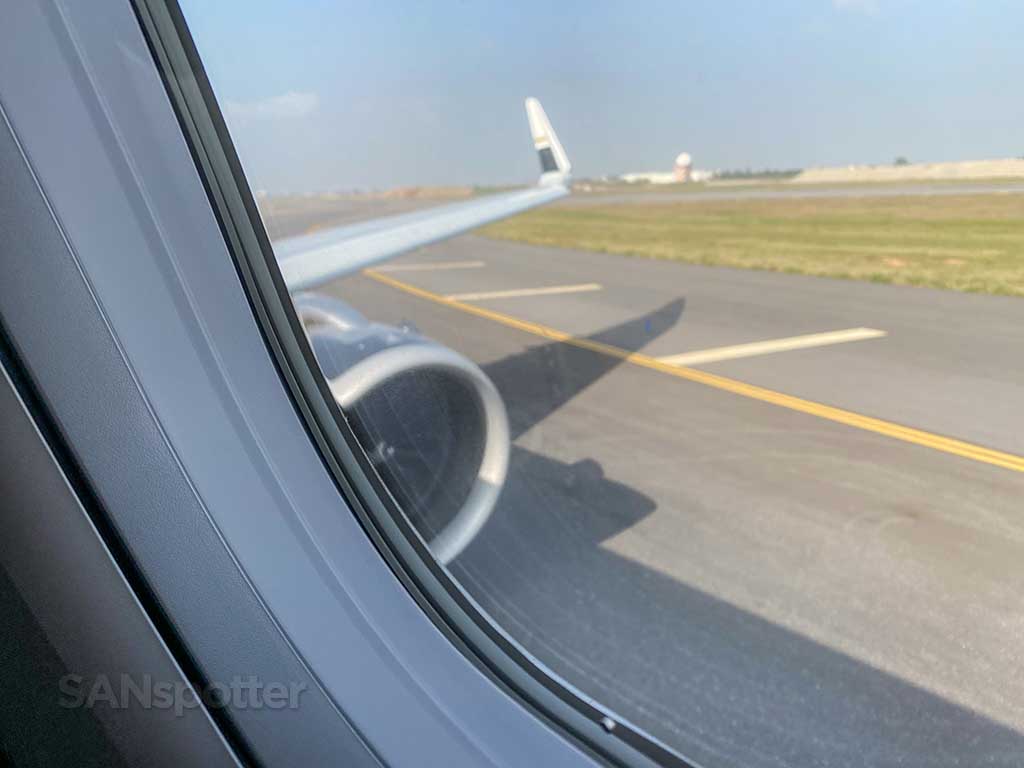 And, just for the record, I wasn't the only one having a good time today. Every single Starlux employee I had encountered up until this point had been extremely happy and helpful. Maybe they're all excited about the prospect of being unemployed? I don't know…
Getting settled in
You know those kind of flights where everything just feels right? The kind where you are extremely happy with your seat choice? When everything is running on schedule? And most importantly – when you're not feeling an ounce of stress? This was one of those kinds of flights.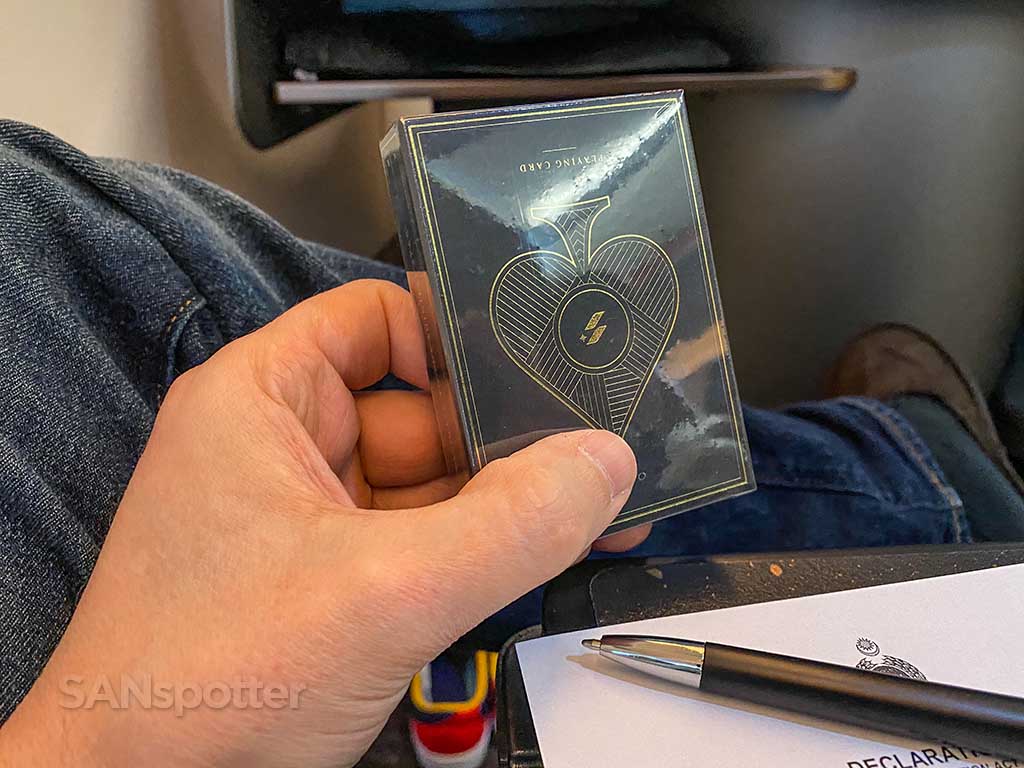 What's the food like in Starlux business class?
Two words: restaurant quality! The menus, the presentation of the food by the cabin crew, and the food itself was just about as perfect as it can get on an airplane. Starlux has set the bar for what fine dining should be at 35,000 feet. For me anyway.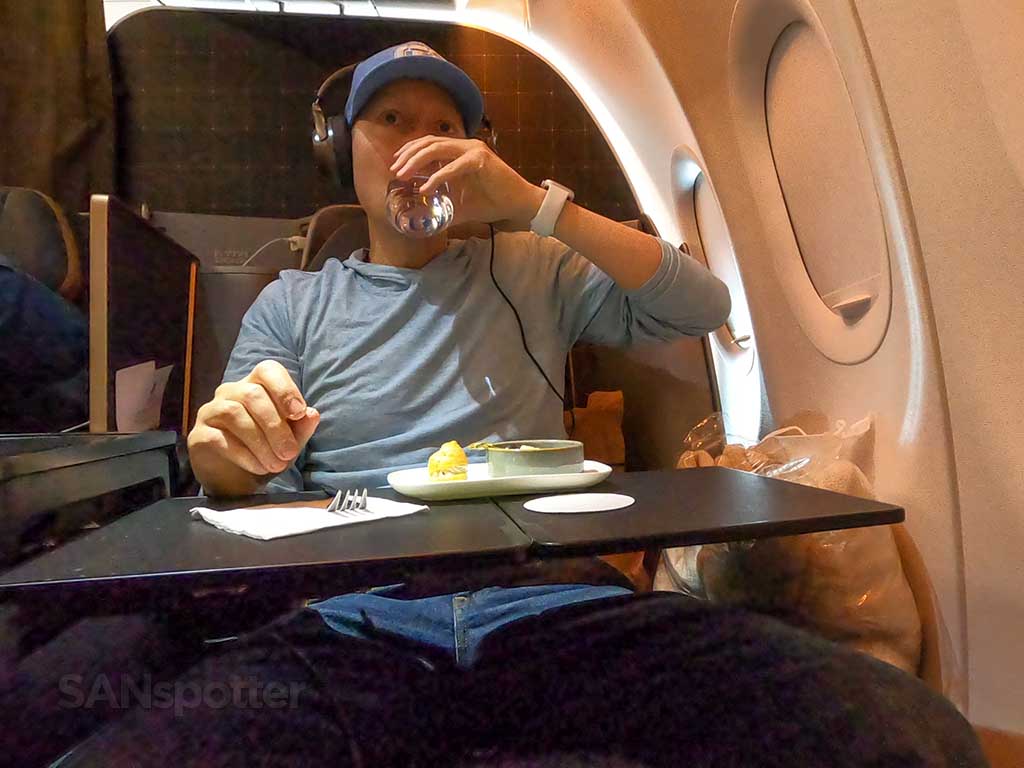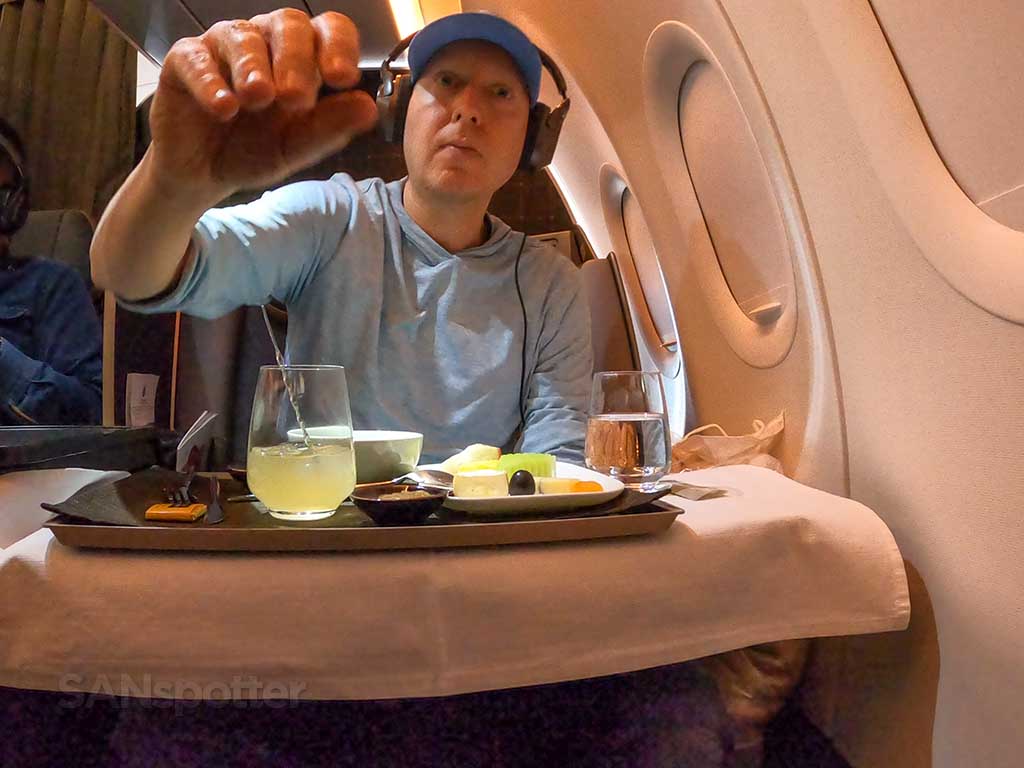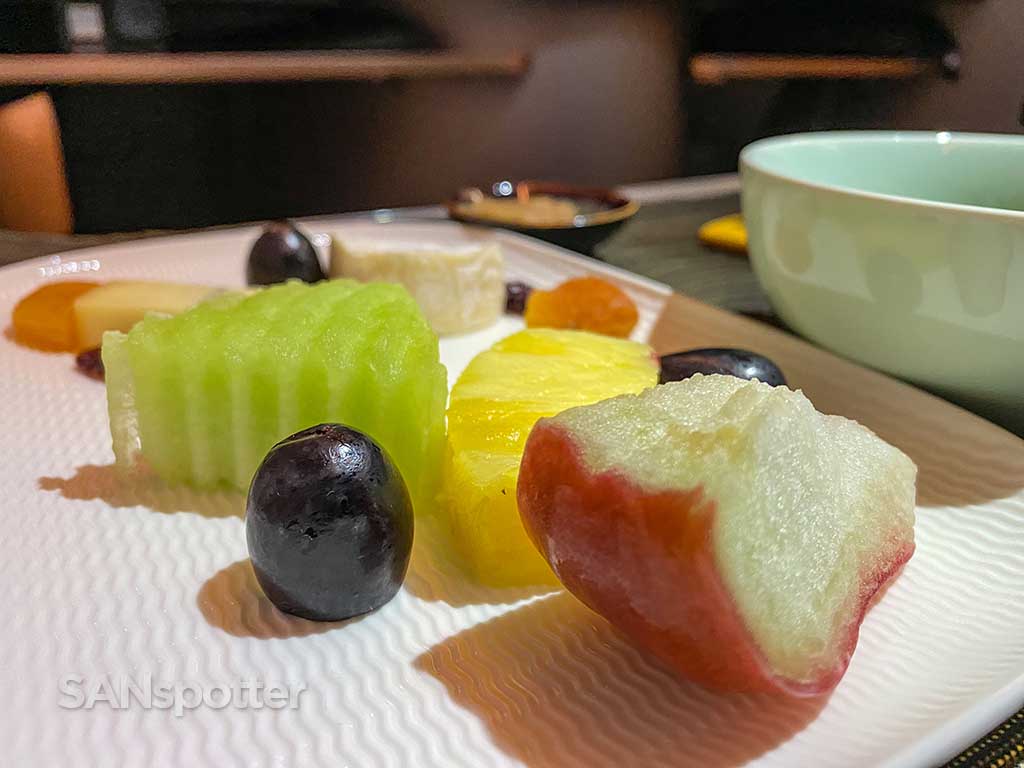 And just like on JetBlue, I still couldn't figure out how to look cool stowing a tray table. If I did, there would be pics for that. But I'm not, so there isn't. So there.
That after lunch glow
Good news: stretching out on (in?) these Starlux A321s is really easy. It didn't take long to configure my seat in a way which allowed for optimal beef noodle digestion, and I was pretty much on top of the world for the rest of the flight down to Penang. Both figuratively and literally.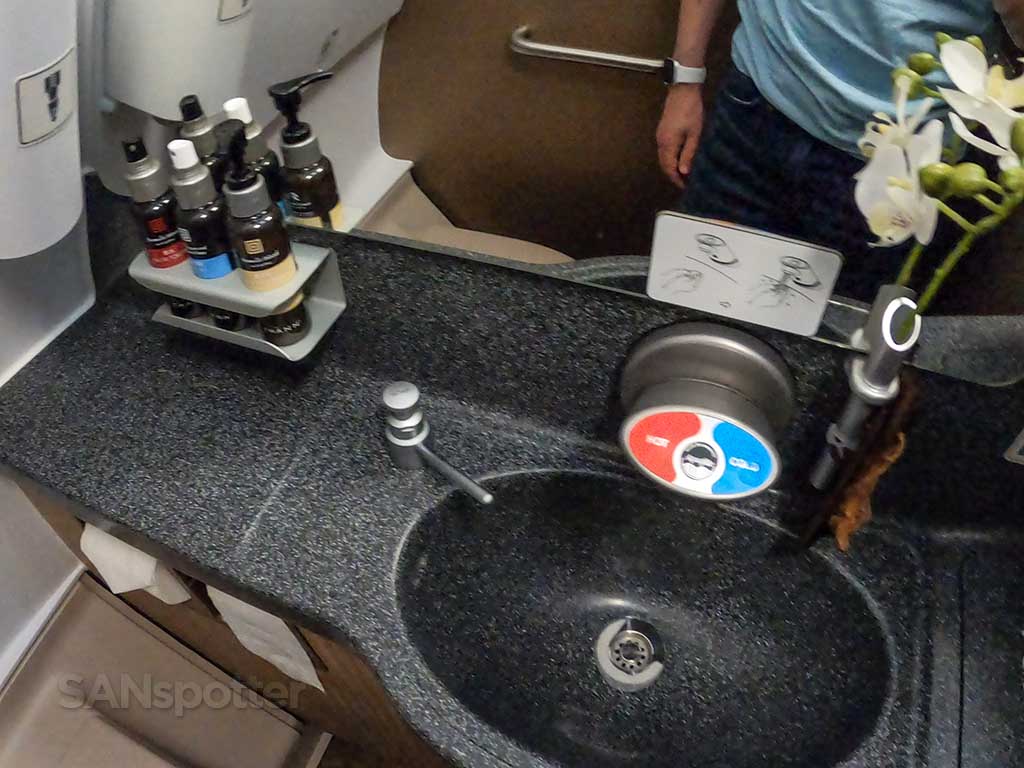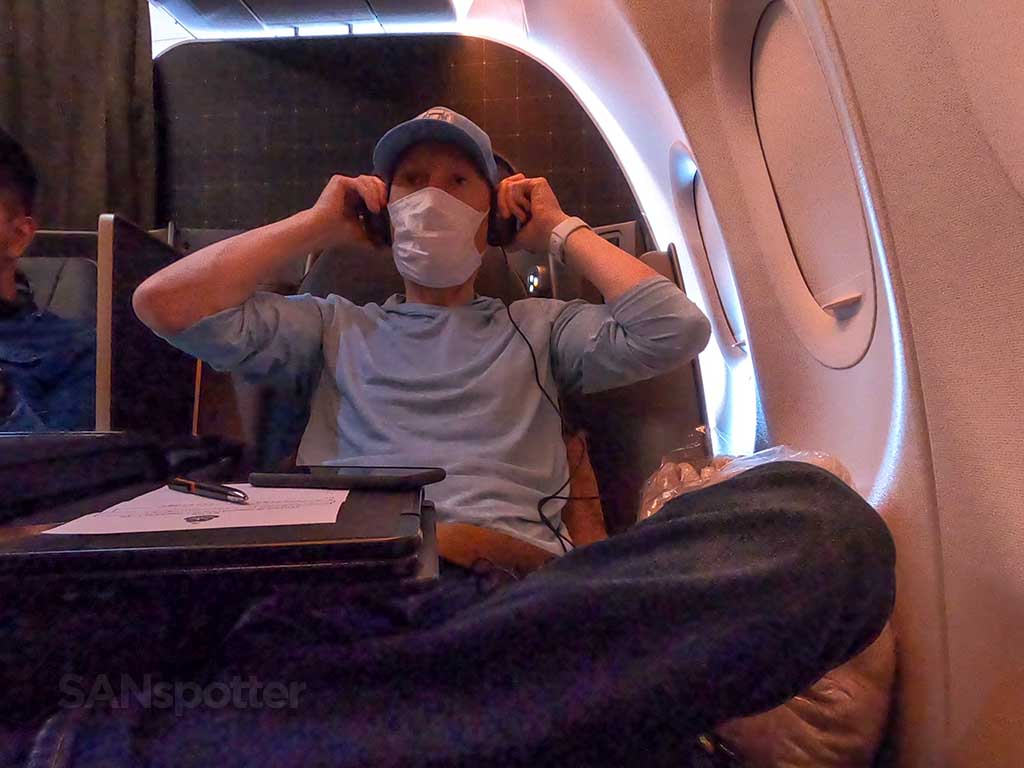 Final thoughts on the Starlux A321 business class product
I'm going to wind down this Starlux Airlines review by telling you that this is an airline that I'm going to keep my eyes on. They really impressed me on this four an a half hour flight down to Malaysia, and I absolutely cannot wait to try their long-haul business class product in the future. FYI, they just ordered 17 Airbus A350's, which signals exciting times ahead for this company. I can't wait to watch them grow!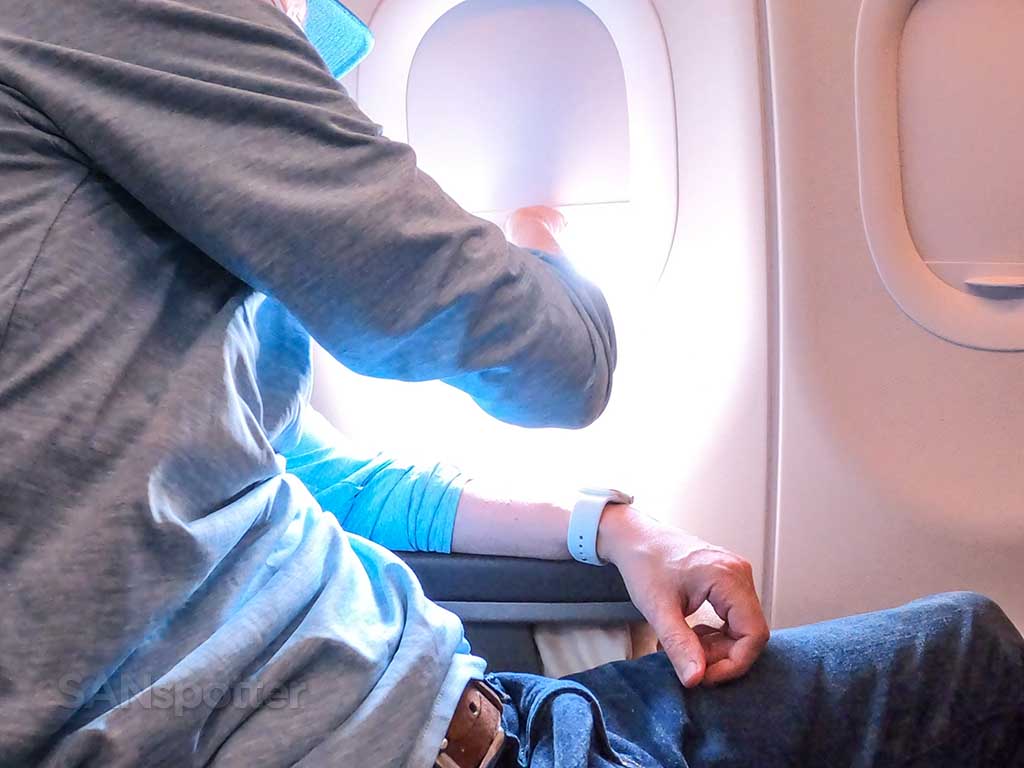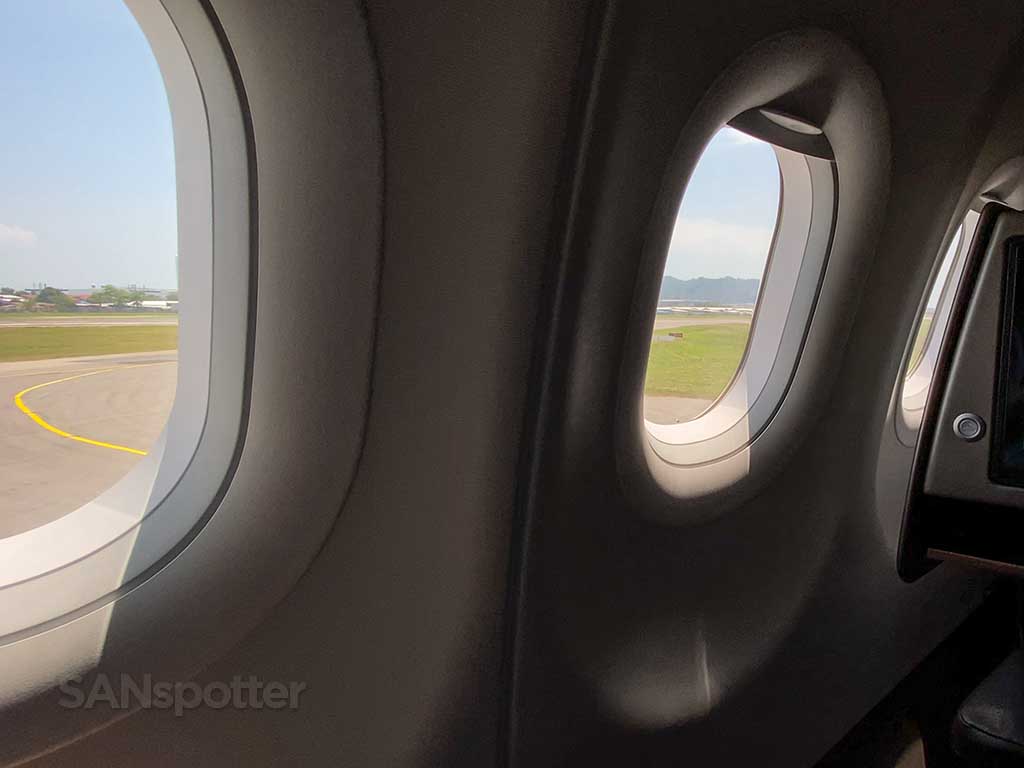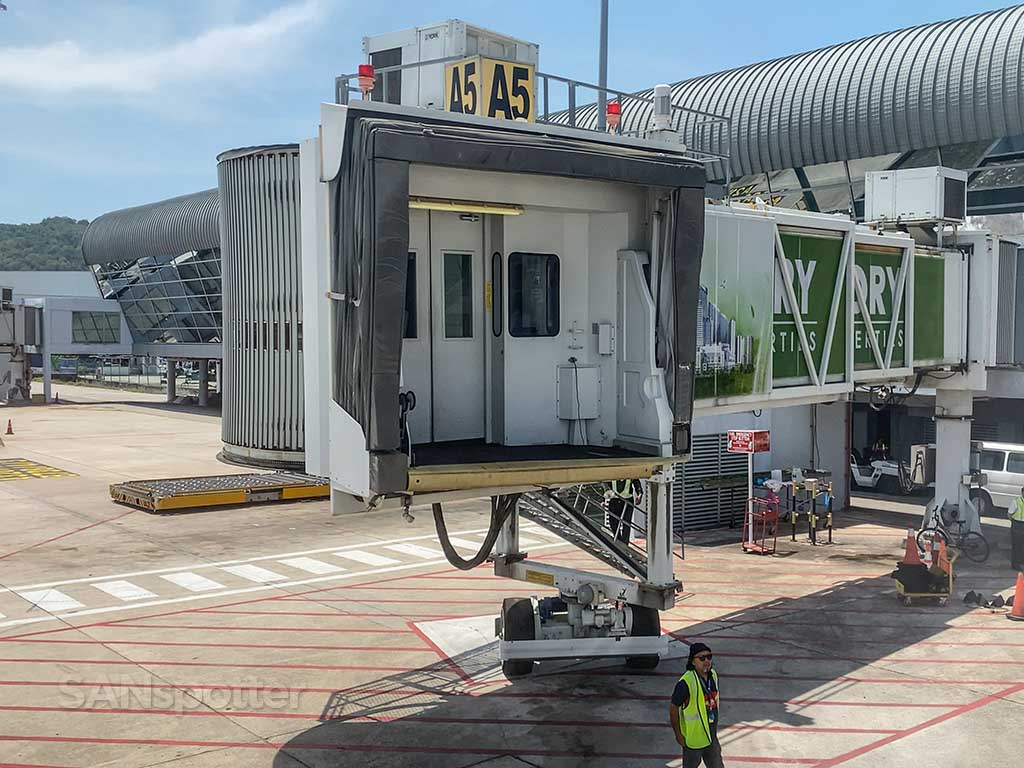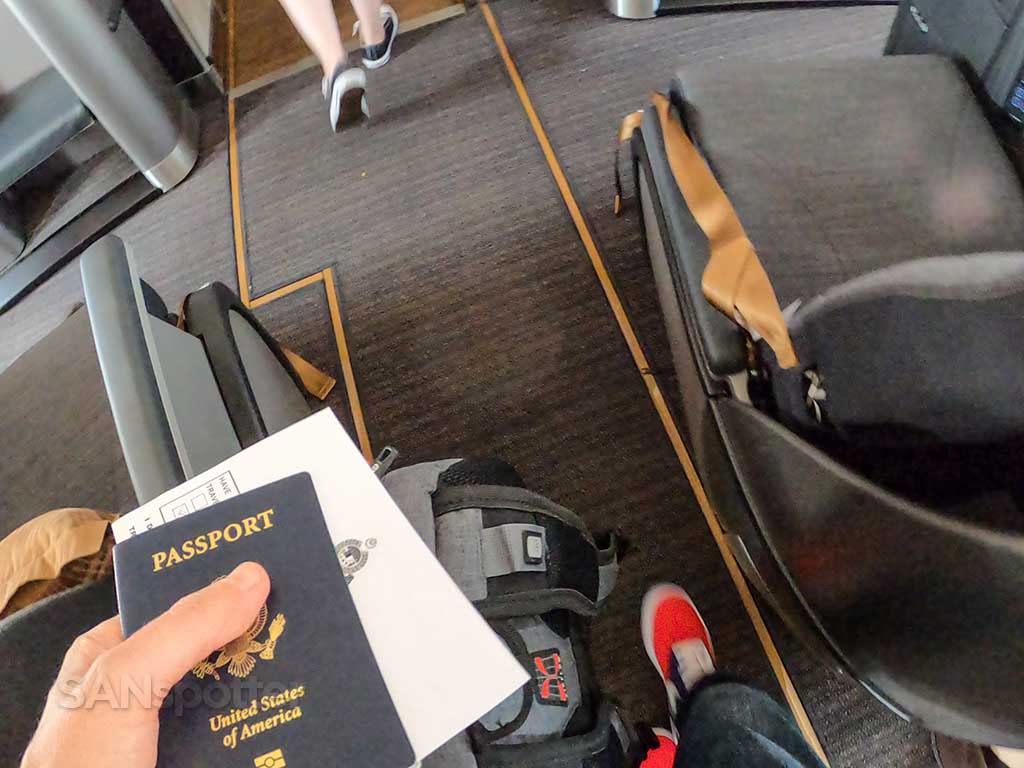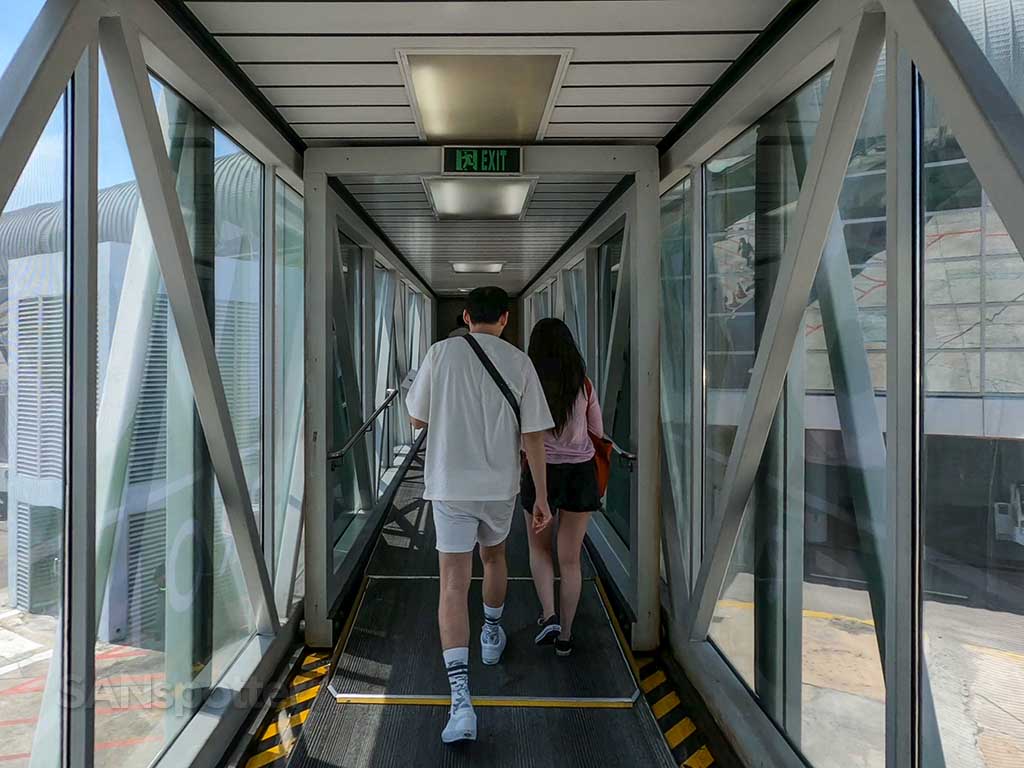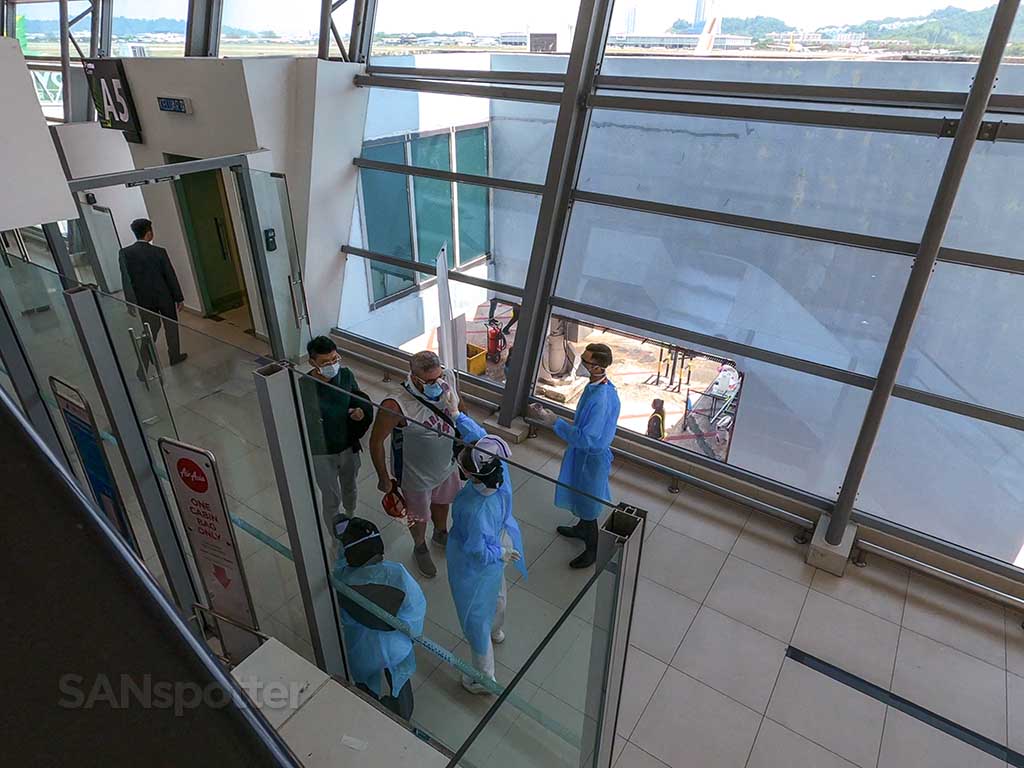 How much did I pay for this Starlux Airlines business class flight down to Penang?
Not as much as you would think actually! The grand total, with all taxes and fees included, came out to $573.90. Keep in mind that what was for a one-way business class fare on one of the best airlines in Asia. Some may label that as obscenely expensive for a 4.5hr flight, but as you'll see in the pictures down below, I fully believe that it was worth every penny.
Because I used my American Express Platinum Card to make the purchase, I earned 2870 Membership Rewards points for this flight. Yep, the AMEX platinum gives you 5X points on all airfare purchases – Starlux Airlines included.
How I pay for all my travel expenses
The American Express Platinum Card
100,000 welcome points (woo-hoo!)
Earn 5x points on flights and prepaid hotels
$200 hotel credit + $200 airline fee credit + $155 Walmart credit + $240 digital entertainment credit (and much more)
Transfer points to a wide variety of global airline and hotel partners
Sign me up!
Note: I may earn a commission if you make a purchase, at no additional cost to you.
Pros and cons of Starlux Airlines A321 business class
Spoiler alert: there are a lot more pros to Starlux business class then there are cons. This is an amazing airline which was built from the ground up to do everything better than its competition. From what I experienced, they are following through on that mission magnificently.
Pros
Starlux business class is an incredible value for the money. Yes, the seats are similar to what you might find on some other airlines (they are based on the same seats in Air China business class), but the cabin crew and meal options are fantastic.
Speaking of food, this flight down to Penang was my best business class meal ever. It was easily restaurant quality, and something that I would've paid upwards of $30 for on the ground.
The cabin crew was the most professional and friendly that I've experienced in a very long time. Come to think of it, the only other cabin crew that I've ever experienced that was better than Starlux was on a Japan Airlines flight from San Diego to Narita back in 2018.
Cons
The Starlux lounge at the Taipei airport wasn't all that impressive. The food was just OK, and the lounge itself was incredibly small. Granted, they only had but a few daily flights operating back in February when I flew with them, so I imagine they'll move to a bigger lounge when they add more flights.
At the time of this writing, their flights are still very limited. They've experienced some growing pains (especially due to COVID-19) and growth has been slow. In other words, they don't have a vast network of flights yet.