There will only be but a few hours of 2018 remaining by the time this post goes live, and I'm going on record and declaring that it was a darn good one for me. I was finally able to leave the 9-5 corporate world back in May, and (so far) it's been the best decision I've ever made in my life. I'm my own boss now, working on the projects that I want to work on, without the obnoxious deadlines constantly hanging over my head as they were when I was working for the man. Of course I'm dirt poor, but I'll take that any day over having someone telling me what I can and can't do on a day to day basis.
One of the best parts (by far) about my 2018 was the amount of travel I managed to squeeze in. In all, I flew approximately 100,000 miles over the course of the last 12 months – which is a pretty big deal for me considering that it's a threshold I've never been able to cross in the past.
I can count on one hand the number of paid-for-by-the-company business trips I've taken over the years, which means that all of my travel (since the beginning) has been self-funded and on my own time. It's hard to fly so much when it's coming directly out of your pocket and you've got to do it all on the weekends.
I have never once broken the 100k mark in a single year before this one, and I feel like I've reached a major accomplishment because of it. It's almost as satisfying as the feeling I had when I crossed over the 1,000,000 lifetime flown mile mark back in August – though the fact that I did it on a CRJ-700 still stings a bit.
Flying 100,000 flown miles in a single calendar year is a lot harder than it sounds
Now, I know that many of you reading this are seasoned flyers who consider 100k flown miles a year to be amateur-level stuff (heck, even Casey Neistat flies double that amount). And I get that – I'm very aware that I'm nowhere near being considered a hard-core road warrior, but this post is aimed at up and coming travelers who need a little advice for how to stay sane flying more than 8,000 per month. It's definitely not as easy (and glamorous) as it sounds, which probably sounds crazy to wanderlusters who have never done it. Trust me – there's been more than one occasion over the past year when (seated in a plush business class seat) all I wanted to to was throw my arms in the air in surrender, teleporting home (in the fetal position) to my safe warm bed.
Flying more than 100,000 per year isn't easy, but I've got some really good tips for you that will help to smooth out the bumps and make you look like the travel rockstar you strive to be:
Lounge access has it's benefits
I remember back when I was in my early 20s and started flying frequently for the first time. I had no clue what I was doing back then (at least a lot less than I do now), and I was always skeptical of the people who spent their time in lounges between flights. It seemed so pointless to pay extra (or to work hard by earning status) for the "privilege" of sitting in a little room eating cheese cubes and bruised apples. I even refused lounge access on my first-ever international business class trip (ORD-MXP on Alitalia in 2002) because it seemed so hoity-toity and weird.
But then, the more I started to travel, I slowly grew to appreciate a quiet place to retreat to in busy airports. And once I experienced the ANA business class lounge at NRT for the first time back in 2013, my appreciation for a good lounge visit had blossomed into manhood (eew!) – I was hooked. From that point forward, I found lounge access to be an integral part of a satisfying travel experience. Screw the cheese cubes and apples – just having a place to sit in quiet solitude and get some work done is all I need to be happy.
Unfortunately, the wide variety of airlines I fly (by choice) means that it's really hard for me to earn status on one airline or alliance. This limits lounge access if I'm not flying business class – which sucks quite a lot if I'm being honest. Thankfully, that's where Priority Pass comes in. Thanks to my annual Priority Pass membership, I have access to over 1200 lounges worldwide no matter what airline (or class of service) I happen to be flying.
Thinking about joining Priority Pass? You should know that new members get 10% off (limited time only), so do take advantage of that deal while it lasts.
Respect your body clock
As far as I'm concerned, there are two kinds of people in this world: those who kick the day off with a bang at 5:30am, and those who despise those people. I'm one of "those people", and it used to be a real problem for me before I really understood how my body functions best. I'm not exactly sure why it took me until I was in my 30s to declare early morning flights as "off limits" (unless absolutely necessary), but once I did it made things so much easier. I'm a little slow, ok?
One of the challenges of traveling frequently is the constant crossing of time zones, and if you're not careful, you'll be finding yourself feeling more like a zombie than a human being as you traverse from airport to airport. If you're not a morning person, take a freaking stand and declare those weepy 6am departures as off limits. If you can't stay awake past 10pm, maybe that daytime transatlantic flight from JFK to LHR is better than the red eye option.
The bottom line is that I was amazed how much better I felt during my travels when I took the time to really plan ahead and choose flights based on time rather than cost (or aircraft type, which I still nerdishly do from time to time). There's no point in saving a few dollars if you're going to feel miserable doing it.
Stay up to date with the latest information
Educating yourself about the routes you typically fly (schedules, airlines, aircraft, fare classes, etc) is one of the best ways to ensure a smooth journey. You don't have to be as much of an airline nerd as I am (trust me – you don't want that), but having a solid understanding of how things work is going to pay off big time when things get difficult.
Canceled flights are much easier to handle when you know what your options are before contacting the airline to be rebooked. There's no "crash and burn" feeling when realizing that there is no first class award space to anywhere Australia tomorrow (because you're smart enough to know that never happens and it's not even worth searching for). And most importantly, you'll feel amazing knowing ahead of time that while seat 40A on that Turkish Airlines 777-300/ER might look amazing on the seat map, it's actually not because there's no window to see out of.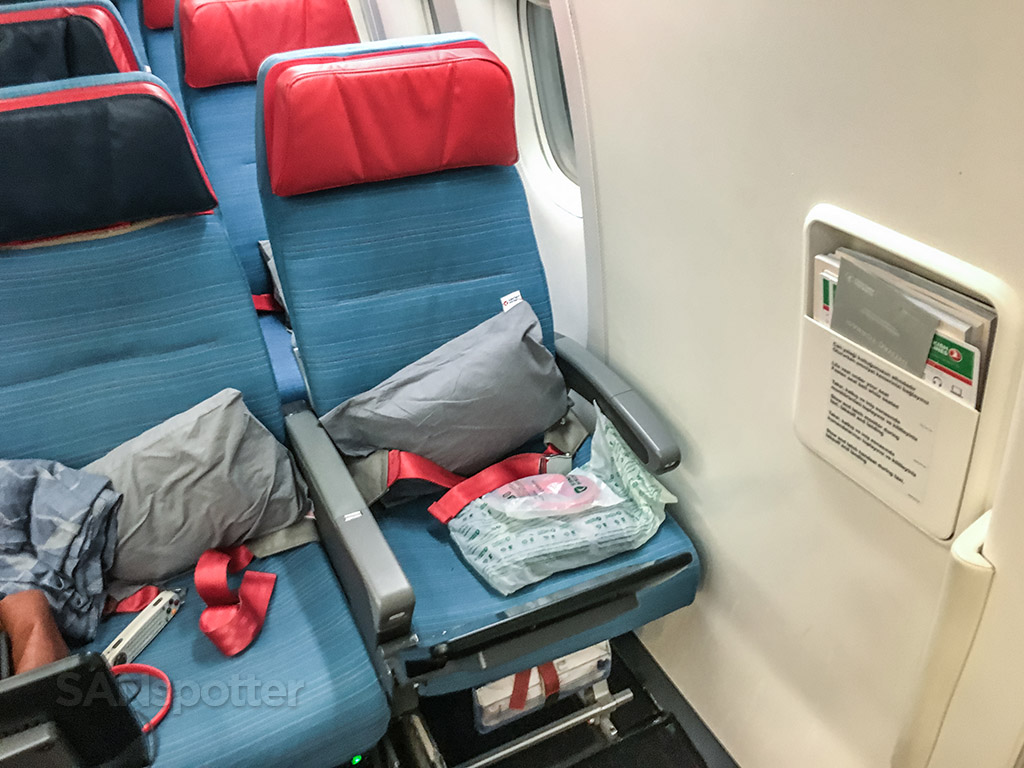 There are plenty of free resources on the web to stay up to date on everything (SeatGuru, Google Flights, FlyerTalk, etc) but my go-to resource is a one-stop shop called ExpertFlyer. It's the tool I use to research and book all my flights, mostly because I can set it up to alert me when miracles happen – such as that coveted last-minute QANTAS first class seat becoming available from LAX to SYD tomorrow night.
Best frequent flyer tool ever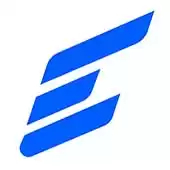 Use ExpertFlyer to find the best seats, monitor award availability, and more!
Be instantly notified when the seat you want becomes available.
No more missed upgrades or award tickets! ExpertFlyer will keep checking for availability and notify when availability is found.

See occupied and available seats for a particular flight on a particular day for 120+ airlines.

See complete timetables, monitor schedule and aircraft changes, and more!
See for yourself
Note: I may earn a commission if you make a purchase, at no additional cost to you.
Plan for the worst, hope for the best
If there's anything certain about frequent travel, it's that things will go horribly wrong from time to time. Missed flights, getting sick, snoring seat mates – there's no shortage of unfortunate and irritating things you'll encounter along the way. You absolutely need to expect the unexpected, and when you let go and roll with the punches (no matter how much they hurt), it makes things go so much better.
Everything always works out on its own, and if you get into the habit of walking into the airport with the assumption that your checked bags will never be seen again after handing them to that shady looking airline agent, you'll be far more likely to enjoy the experience of being on the road and seeing new things.
The worst thing you can do is to have inflexible plans that will cause your world to implode if one little thing goes wrong. Just relax, laugh at everything, and consider yourself lucky if you manage to get though an entire trip without at least one thing unraveling in the most horrific (and embarrassing) way possible.
Conclusion
To most of my non-traveling friends and family members, flying 100,000 miles per year sounds fun and exotic. "You're so lucky" they say, and I'll admit I even start believing it myself if they say it in the right tone of voice. But it never takes long for reality to mop up those happy and encouraging thoughts and flush them down the nearest toilet. Flying can be a total grind at times, no matter whether it's in business class or economy – don't let anyone try and convince you otherwise!
From nearly puking in the back of a Cessna 206 to being crammed into a thinly padded economy class seat with a freshly tweaked back on a flight from Reykjavik to San Francisco, I've experienced the hell that comes with life on the road more times than I care to admit. However, utilizing the tips I've outlined above has greatly enhanced my travels to the point where I'm almost starting to feel like a seasoned pro at this – especially this year. All it takes is the right state of mind and the flexibility to roll with the punches when the crap hits the fan (which it inevitably will).
Happy new year everyone! Thanks for helping me make 2018 one of my best years yet, and I look forward to serving (and entertaining) you all in 2019 and beyond.