Since my flight wasn't scheduled to depart PHX until 11:15am, I took my time checking out of the hotel and returning my rental car. I was hoping for clear and sunny skies that morning, because if that was the case, then I would have left much earlier to spend a bit of time in the terminal 4 parking garage doing some aviation photography. But it was gray and gloomy when I woke up, which scrubbed those plans in an instant.
I eventually made it to PHX by 9am. Since I still had plenty of time and I hadn't eaten breakfast yet, I grabbed a quick bite at a cafe in the main terminal (before going through security). $14 for a bagel, fruit bowl, and an orange juice. Yikes!
This is the first time I've been in this section of Sky Harbor International Airport – it's fresh and modern with many restaurants and shops, which makes killing time really easy.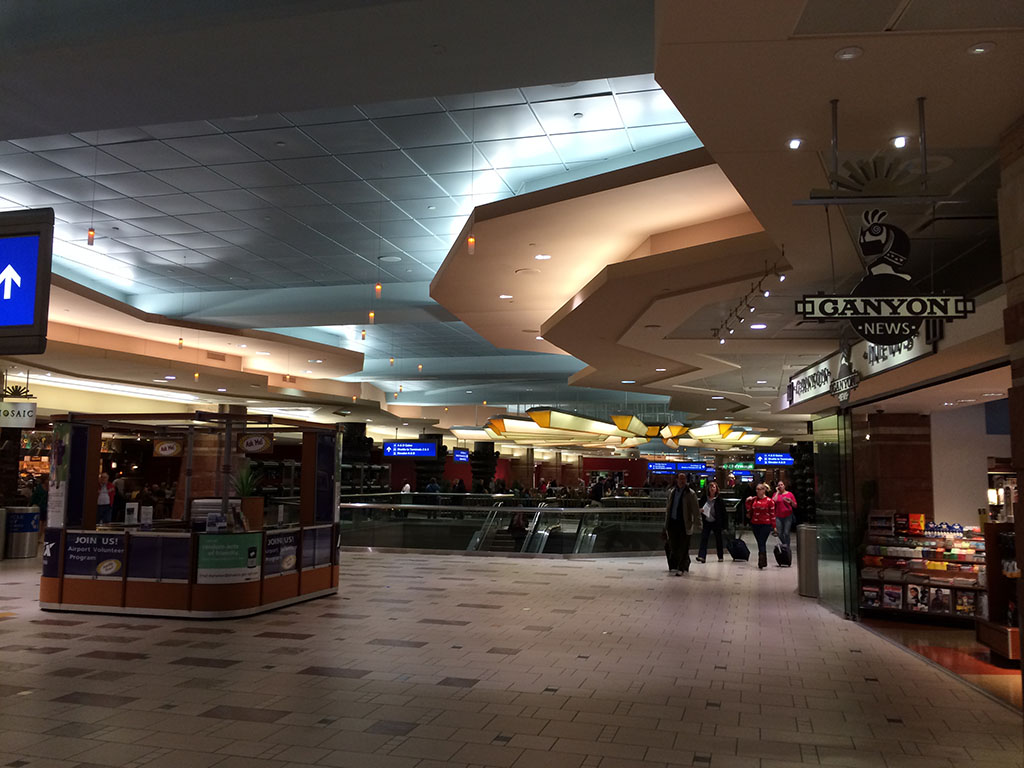 Once past security, I spent my time walking between terminal 3 and 4 several times – which for an aviation geek like me, is a fun way to pass time. I like airports that allow walking between terminals without exiting security, and PHX is one of the best – topped only by ORD in my book.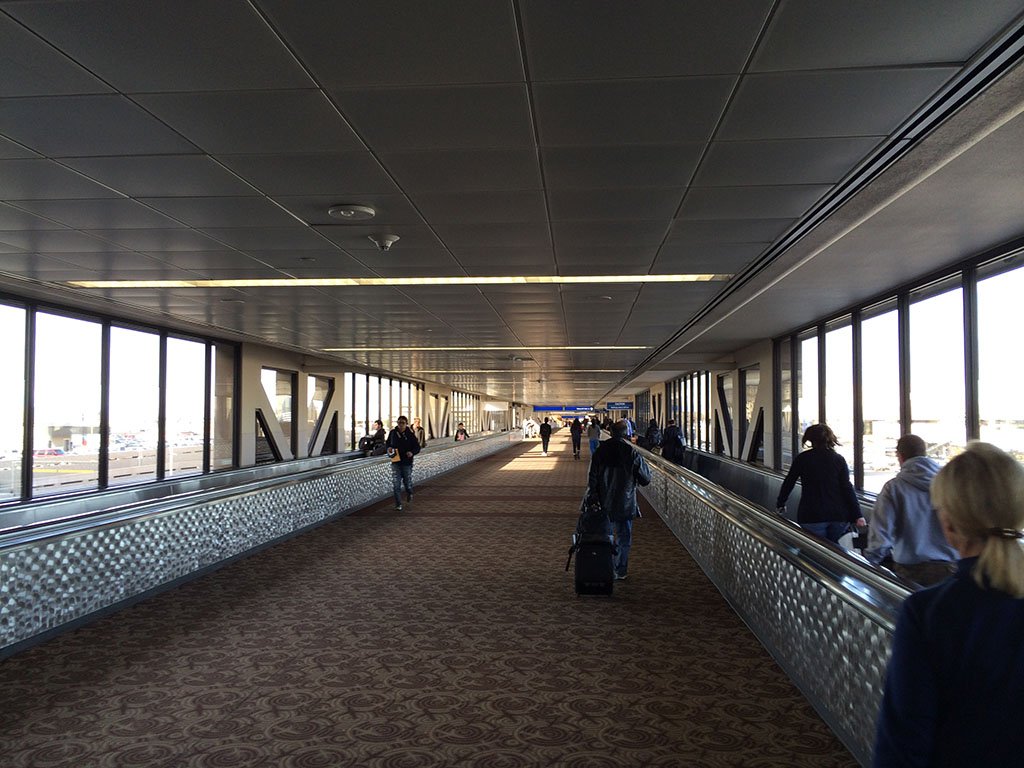 US623
Phoenix, AZ (PHX) – San Diego, CA (SAN)
Saturday December 7 2013
Aircraft: Airbus A321
Seat: 26F (economy)
Boarding was a few minutes late, but they managed to get everyone onboard quickly and on our way right on time.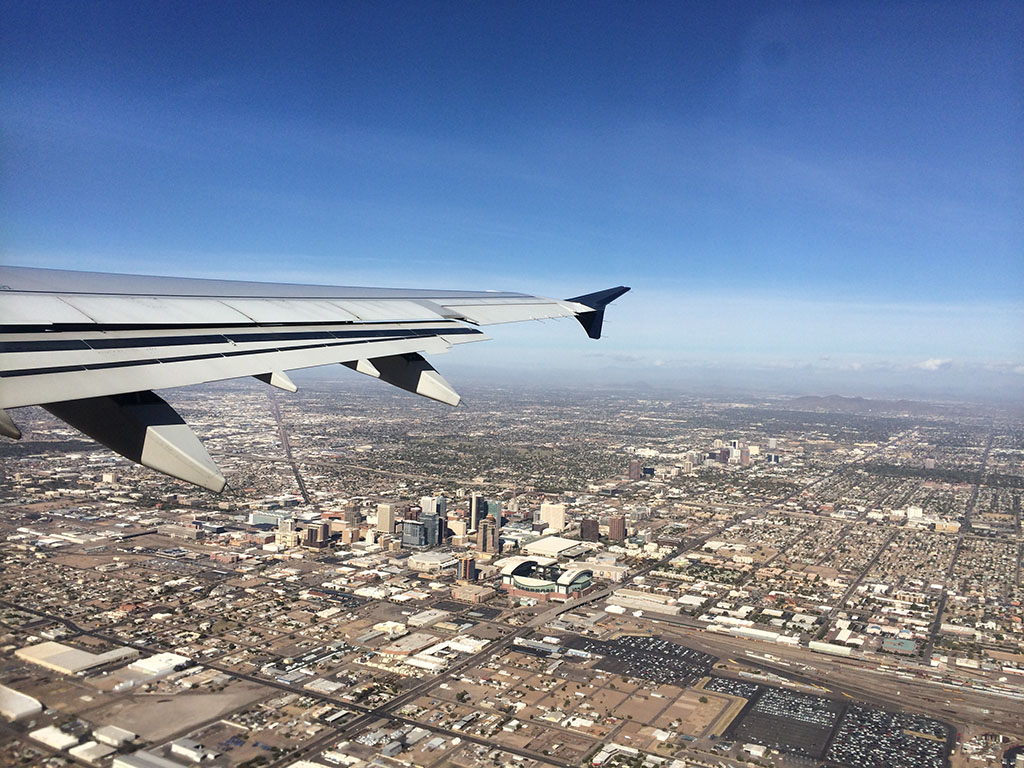 Flight time was a little bit longer than it was when I came from San Diego the day before (55 minutes this time), and there was a bit of turbulence the entire way. But other than that, it was a completely uneventful flight.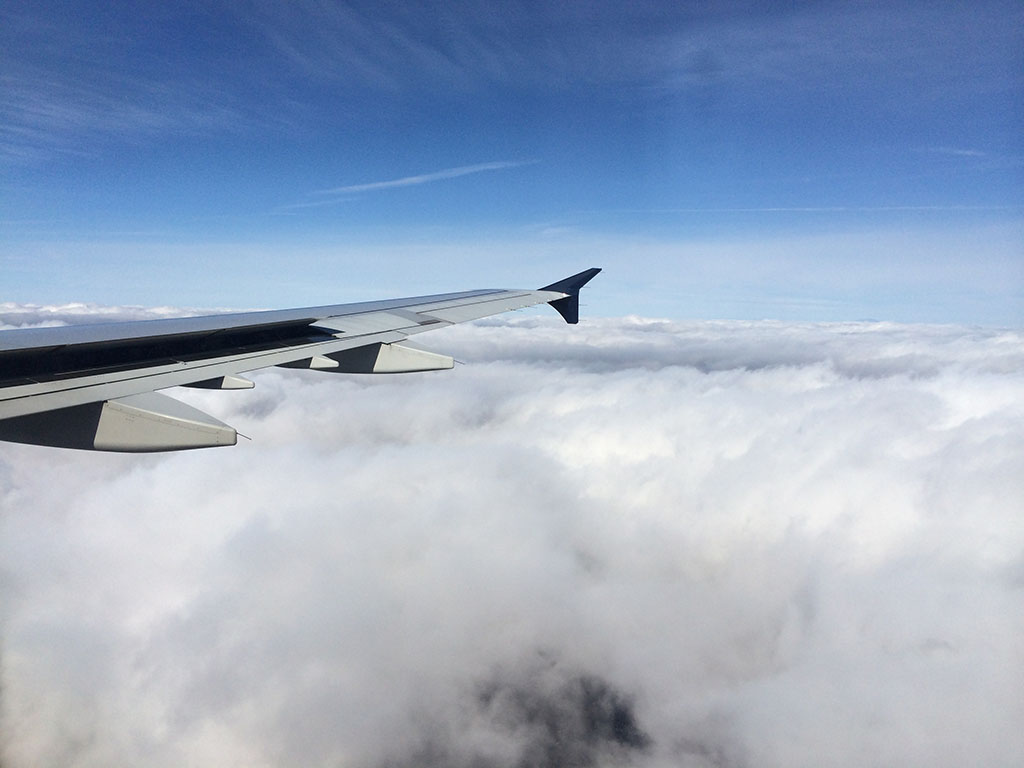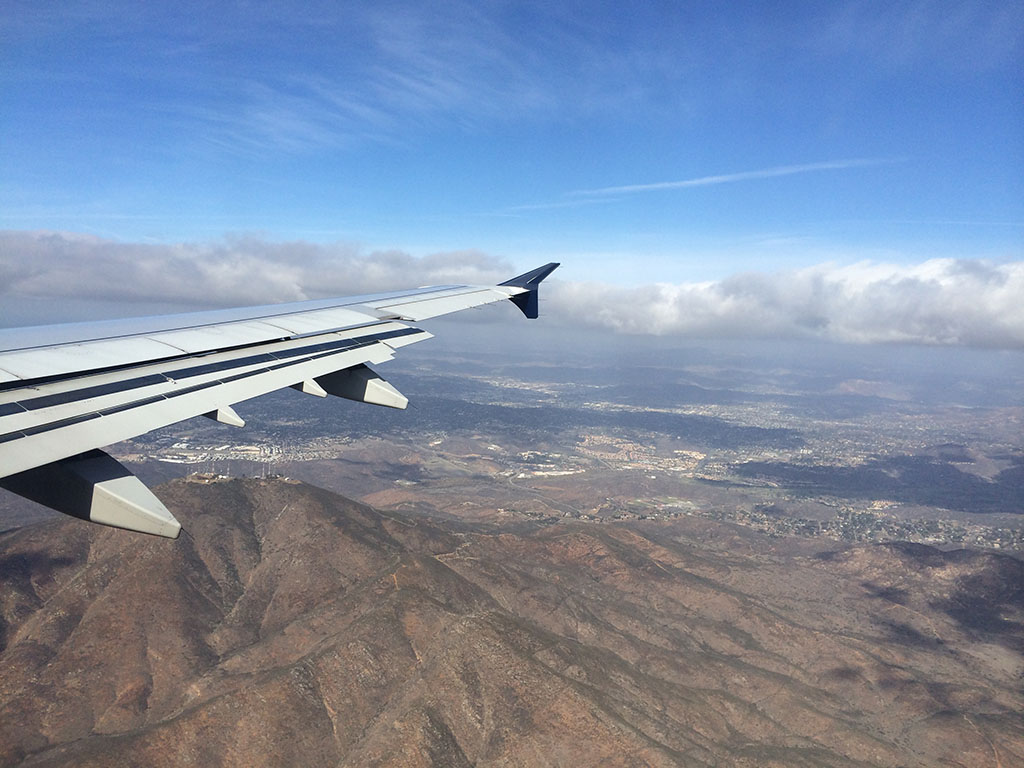 It was a good trip, and nice to fly on USAirways again after a 12 year absence. The short flights made it difficult to effectively evaluate the service, but I saw nothing with my time with them that would prevent me from avoiding US in the future. So – will these be my last every USAirways flights before they are fully absorbed into American Airlines? Time will tell…