When it comes to early flights, there's nothing quite like staying in an airport hotel that is connected directly to the terminal. I went from room to gate in less than 15 minutes, which kind of threw me off a bit because I wasn't expecting to have to sit and wait very long for my Spirit Airlines A319 Big Front Seat flight out of terminal A. I ended up getting to the gate with a bit over an hour to spare, which wasn't so bad I guess. A 1 hour layover is definitely enough time in Houston!
I also got to witness an entire boarding process for another Spirit flight that was departing at the gate adjacent to ours. One thing that I thought was interesting about it was that they allowed those who printed their boarding passes at home to board right after zone 1. That's a nice little perk.
NK193
Houston, TX (IAH) – Las Vegas, NV (LAS)
Sunday January 25 2015
Aircraft: A319
Seat: 2F (Big Front Seat)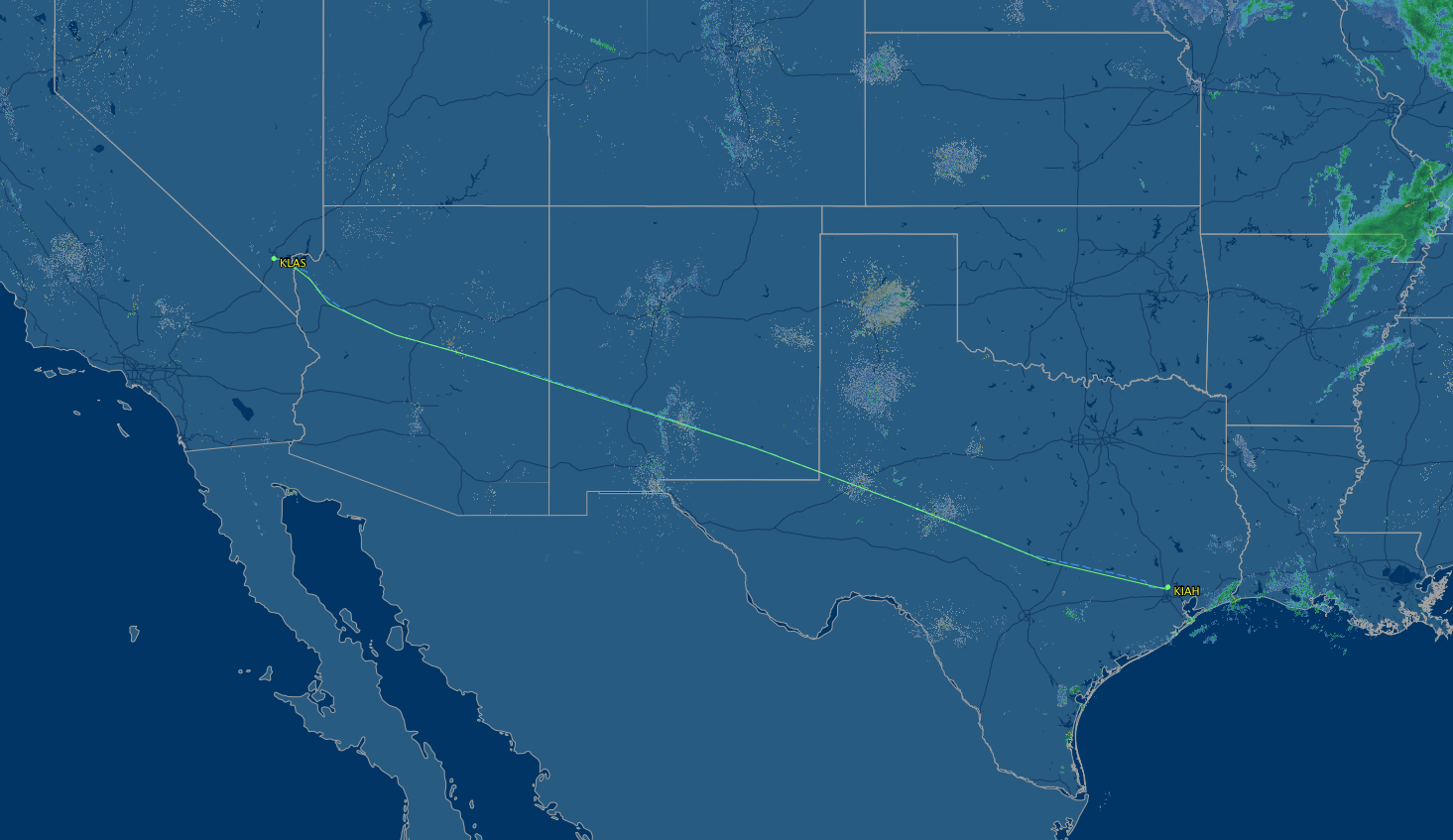 Our flight to Vegas started to board a few minutes behind schedule, and I think they were trying to expedite the process because they didn't even call for pre boarding first. They kicked things off right with zone 1, which may have caught many people off guard because nobody lined up. The gate agent then went right to zone 2, and still I ended up being the third person on the plane.
It was only 5 minutes after I sat down in my seat that I remembered why I dislike flights to Las Vegas so much. To say there was a party mood in the air was putting it mildly, and the lead flight attendant played right along. Oy vey. Normally I don't mind this kind of stuff, but this was a 7am flight and I was dead tired and looking forward to some sleep. So yeah, the guys sitting next to me giggling and messing around were making me think that this was going to be one heck of an annoying flight.
The good news is that everyone seemed to settle down after the comedy-routine safety briefing by the lead FA, and it was looking to be a beautiful morning out side. Things were looking up!
We departed runway 9 to the east, then made a long gradual turn west before I took a few pics and pulled the hood on my jacket over my head to get some sleep.
Cabin service started shortly thereafter, but once again I passed. I did hear quite a few people in the rows behind me ordering some stiff drinks, which didn't really surprise me at all despite the early hour. Vegas, baby. Woo hoo!
I think the drinks were starting to take effect about two hours into the flight. The guys beside me in my row were completely knocked out, but the folks one row behind were getting loud. Sleep was not happening at this point, so all I could do was pull out my iPad to work on this trip report – in between to listening to the conversation behind me of course. It was a middle age Indian couple in 3E and F, and a (drunkish) caucasian woman across the isle. They were getting into some deep conversation, and at one point she said that she spends about $1000 a month partying. And she has a 19 year old daughter who is dating a guy with a 5 year old child. But the Indian couple were playing right along (the husband did most of the talking), and it was a pretty annoying exchange.
Ok then, let's have a look at the in flight menu, shall we?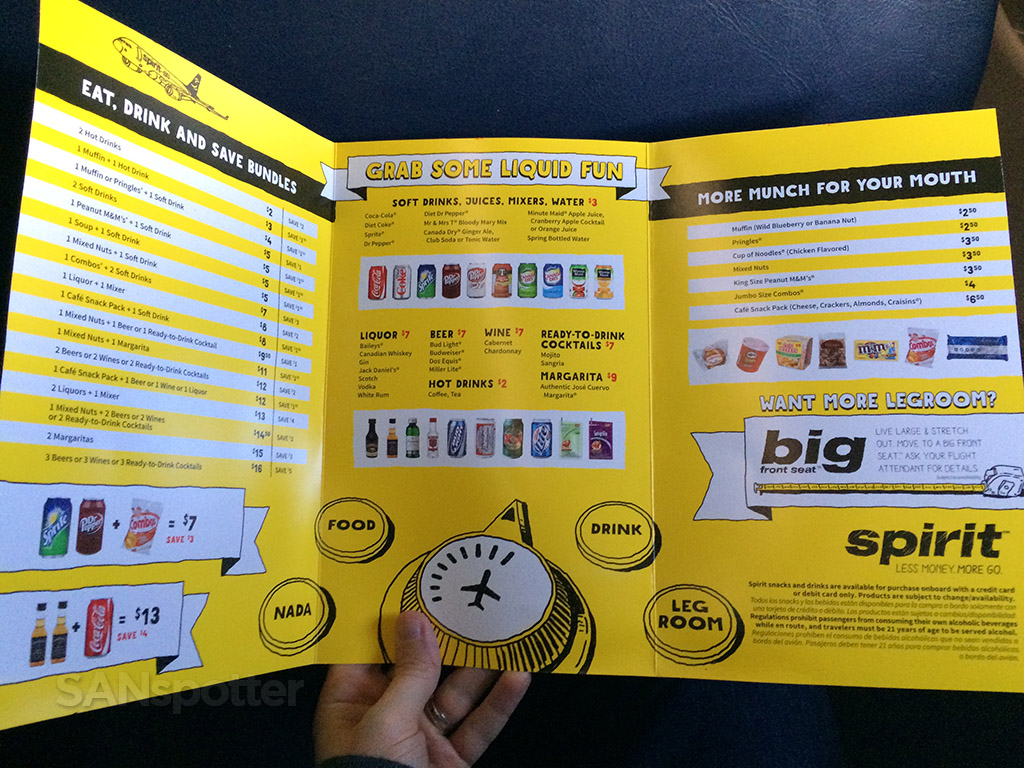 Despite all the activity, the 3 hour flight time passed very quickly and I was surprised when we started our initial descent. With the sun directly behind us, there weren't many opportunities for photography – though we did fly right past the Hoover Dam:
Once on the ground, they announced that we made up some time in the air and it resulted in being 20 minutes early! That was actually a disappointment for me, because I already had a four-hour layover ahead of me. Oh well. It was also about this time that I realized that the comedy-routine announcements are somewhat scripted on Spirit Airlines – yep, I heard a lot of these same jokes on yesterday's flight.
So two flights down in this itinerary with one more to go!