Maya Island Air from Belize City to Dangriga was a flight that I was looking forward to! I've never been on a little airplane such as the Cessna Grand Caravan before so I wasn't quite sure what to expect. I've heard quite a few horror stories with references to uncontrolled vomiting and severe nausea from being bumped around so much, but that didn't really stop me from being highly curious about it all.
Maya Island Air
Belize City, Belize (BZE) – Dangriga, Belize (DGA)
Saturday, April 20 2013
Aircraft: Cessna Grand Caravan
Seat: —
BZE is an open airport with no jetways, so you have to walk out of the terminal building an onto the ramp to board any airplane here. I took my time as they announced boarding for our flight, and stayed back to take as many pictures as I could without looking too much like a geek – as well as attracting the wrong kind of attention from security. Once aboard, I took a seat in the very last row (there is no assigned seating).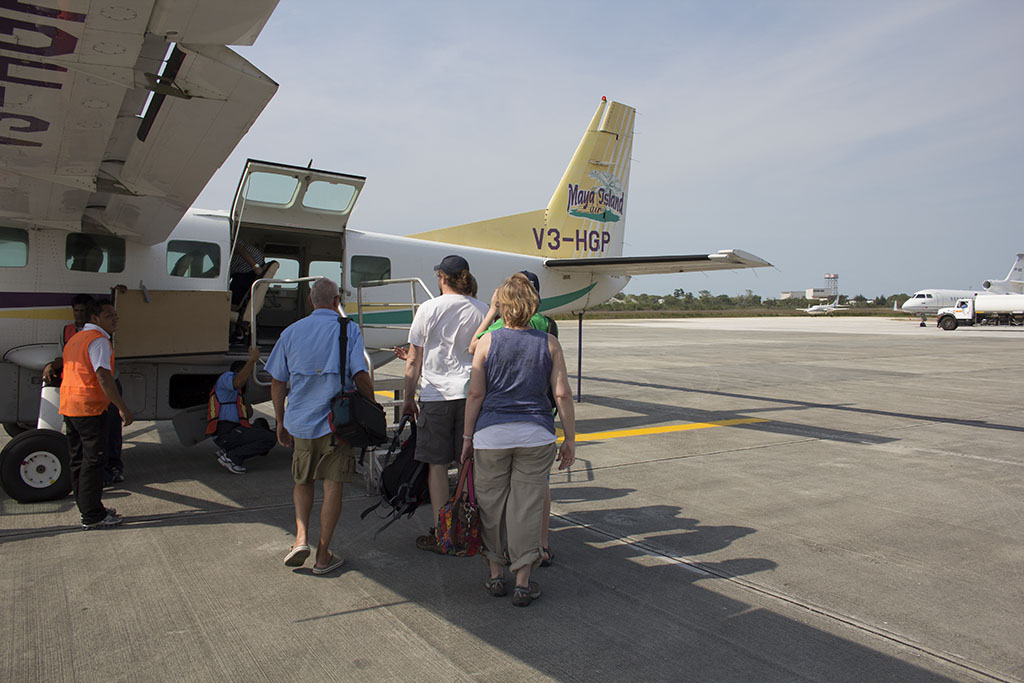 The flight time to DGA was a short 15 minutes, and I'm happy to report that my fears of vomiting uncontrollably were unfounded. Yes, it was bumpy, but overall the experience was was loud, fun, and very scenic. I loved every minute of it!