I'm a morning person. There's nothing I like better than getting up at the crack of dawn and starting my day with a bang. That bang usually starts with a bike ride or a long walk, which for me, is the perfect kind of activity that gets the blood flowing and my brain ready for the day. I've always been like this – taking care of the to-do list for the day as early as possible so that I can relax and enjoy the rest of my day is how I like to do it.
I'm telling you all this because I want you to understand how devastated I felt when I got that that text message at 9am the morning of this flight informing me that the departure time would be delayed by 3 hours. The normally scheduled departure time of this flight was already a bit out of my "morning person" comfort zone (12:40pm), but suddenly and unexpectedly being faced with the situation of waiting around all day to even begin this trip kind of sucked. I was ready to go now!
AA1815
San Diego, CA (SAN) – Miami, FL (MIA)
Saturday, May 27, 2017
Aircraft: A319-112
Registration: N757UW
Duration: 4 hours, 18 minutes
Seat: 12D (economy class)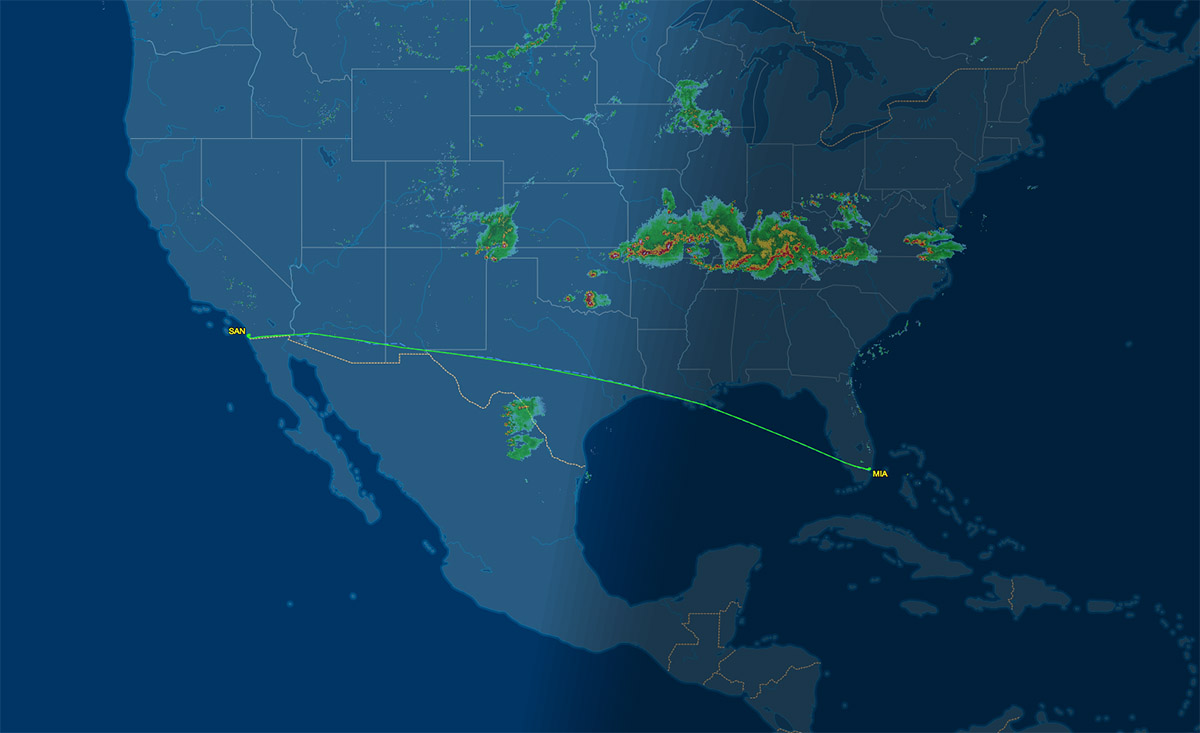 So yeah. A three hour delay? How in the world does that kind of thing even happen for an airline as large as American? The weather was relatively clear all over the US when this flight was scheduled to leave MIA, so weather had absolutely no role in this.
And I do understand that sometimes stuff breaks and it needs to be fixed, but I had a hard time wrapping my head around the fact that AA didn't have a spare A319/A320/737 in the entire system to swap in and reduce this delay from something massive into something minor.
There was no sense in grumbling about it. It was only 10am, and the flight had been delayed until 3:08pm, but screw it – I still walked out the door and went to the airport anyway. That's how I roll.
Actually, I should probably rephrase that. What I mean is…"that's how much of an airliner nerd I am". Sitting in an airport all day is fun! Sometimes…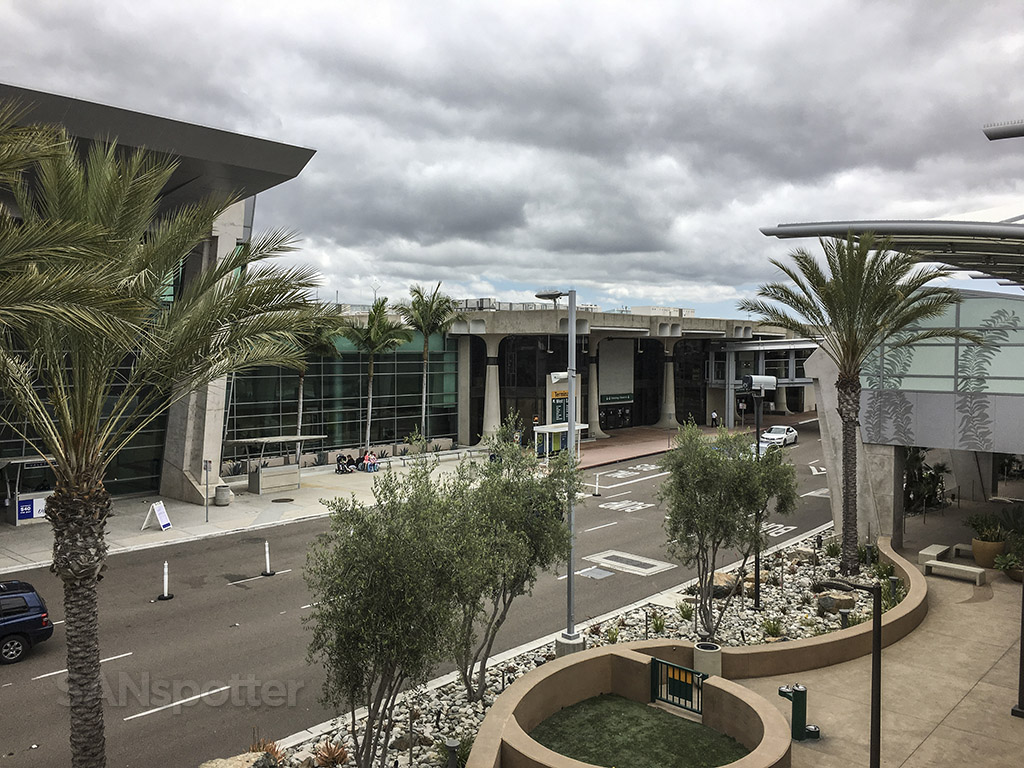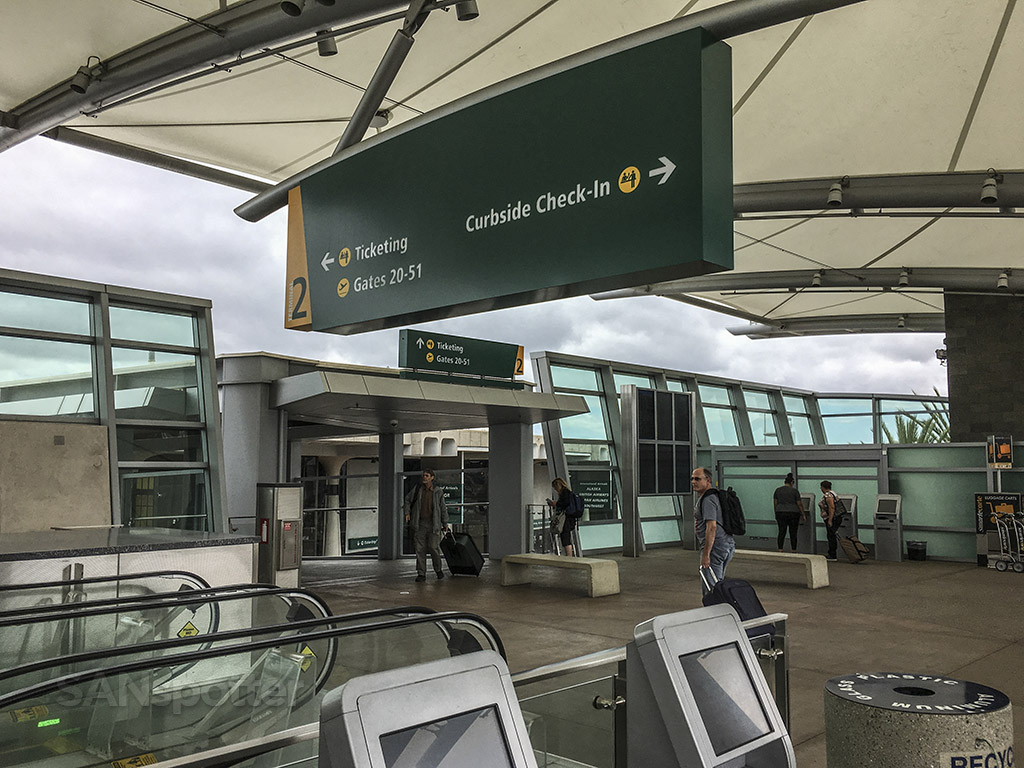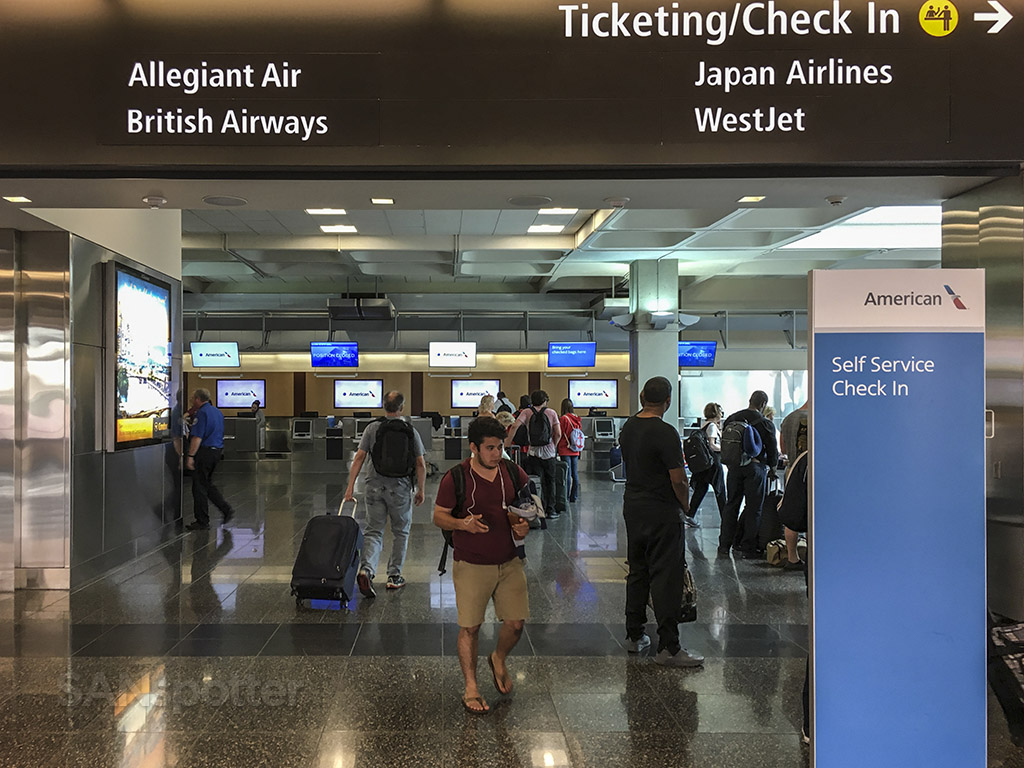 Sitting around at SAN for 5 hours when I really didn't have to wasn't that bad actually. I started out with a delicious and slow lunch from Camden Food Co, walked terminal 2 from end to end a time or three, and just enjoyed watching the airport at work. Am I weird? I think I know the answer to that, but it was actually a nice way to spend an afternoon.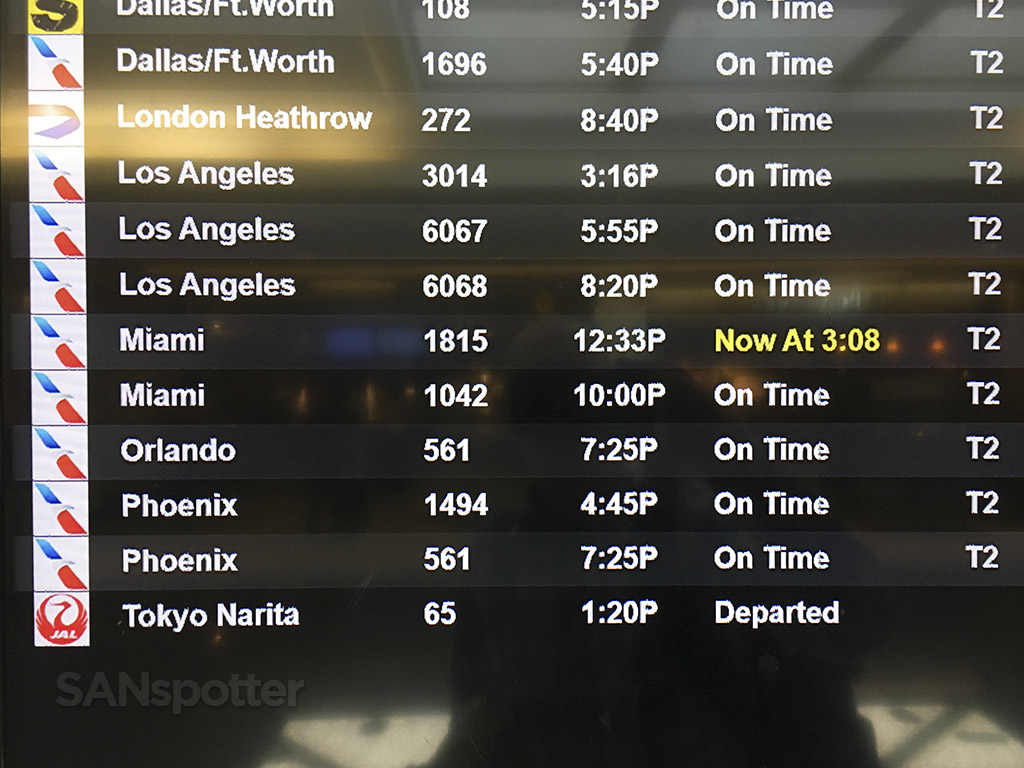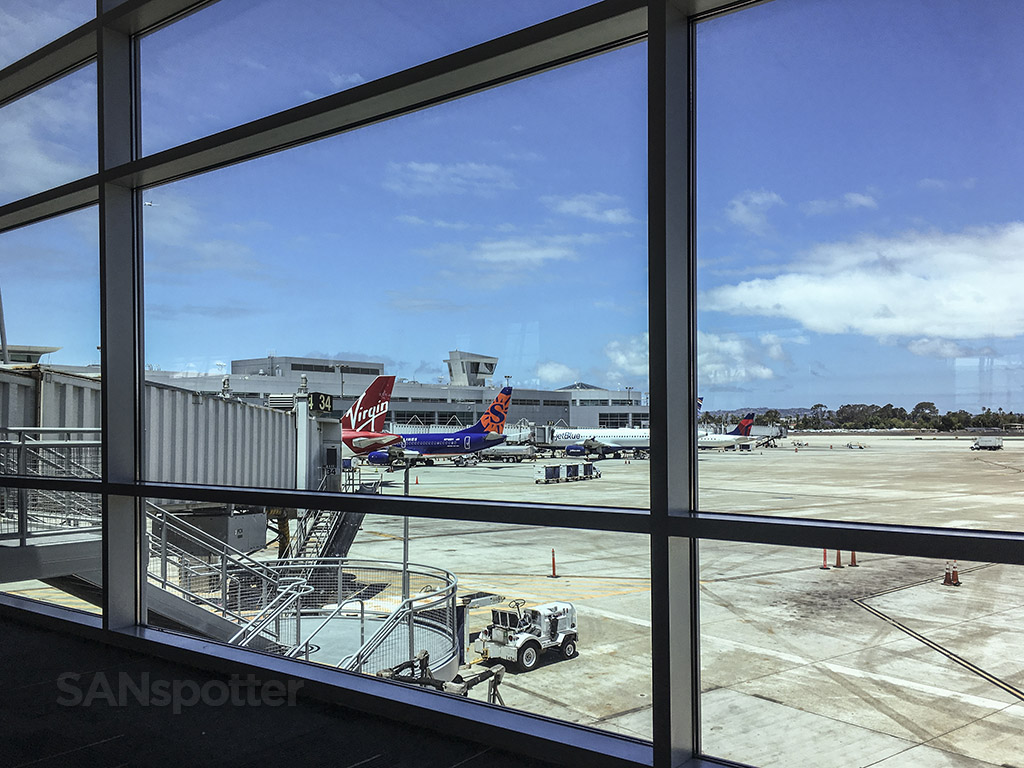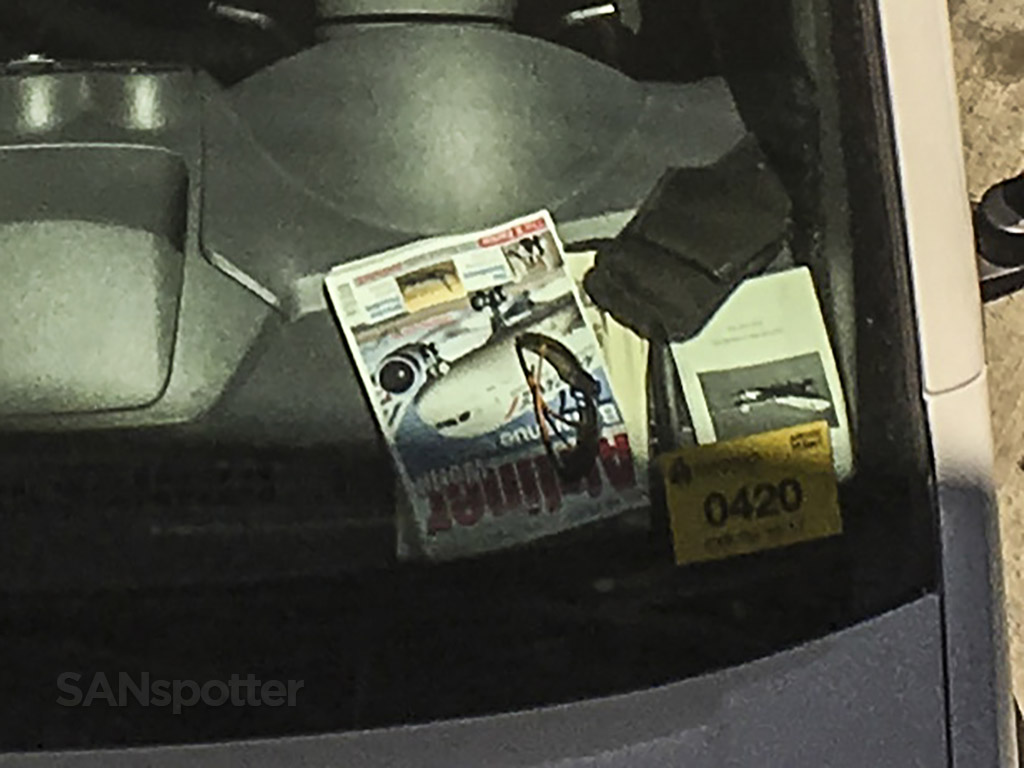 The inbound aircraft (N757UW) came from MIA, and I was highly impressed in how quickly they turned that thing around. Boarding for the return to MIA commenced just 10 minutes after the last inbound passenger had deplaned. Speaking of inbound passengers, most of the people who came off that plane didn't look happy. I suppose that's what three-hour delays will do to customer morale.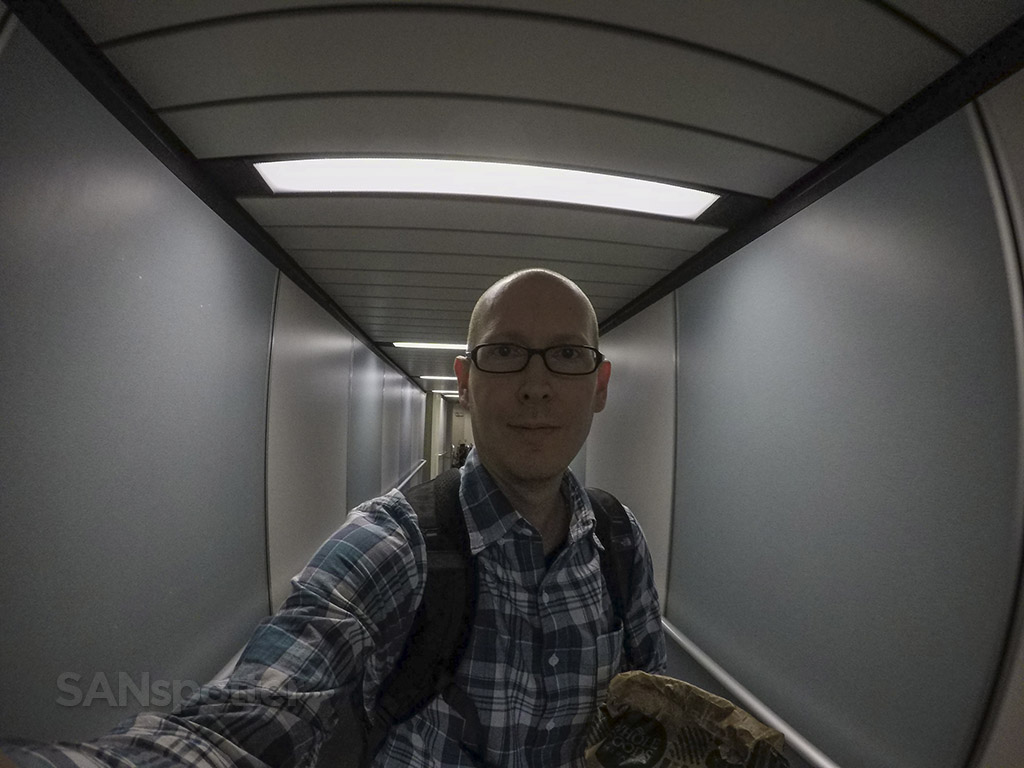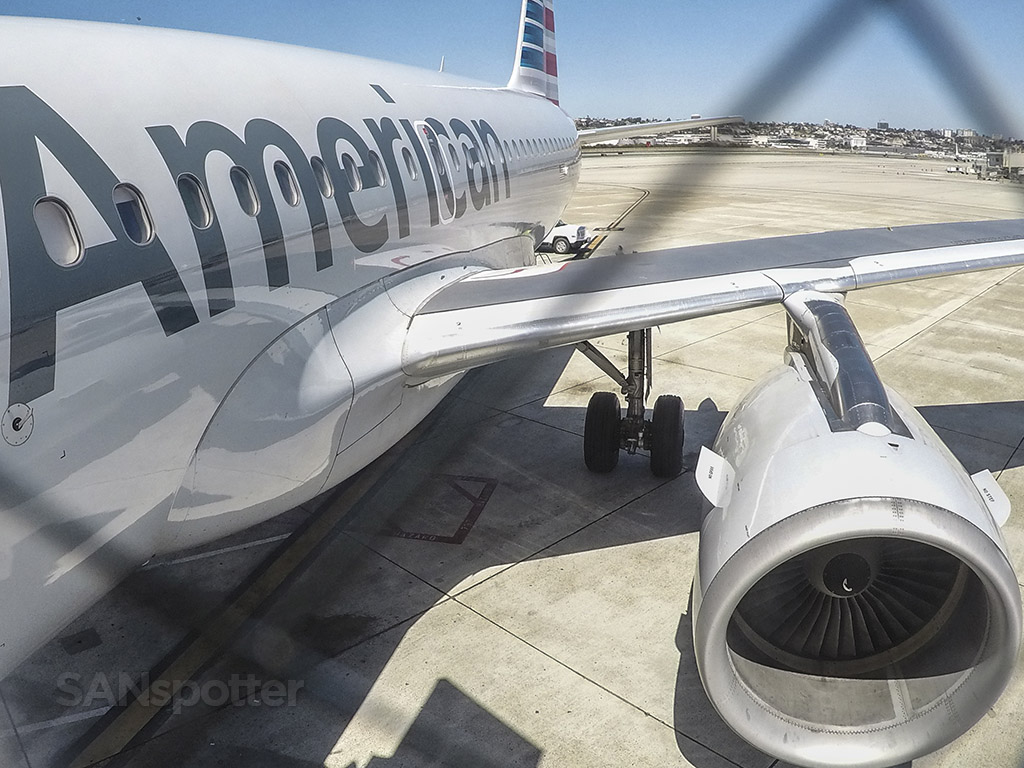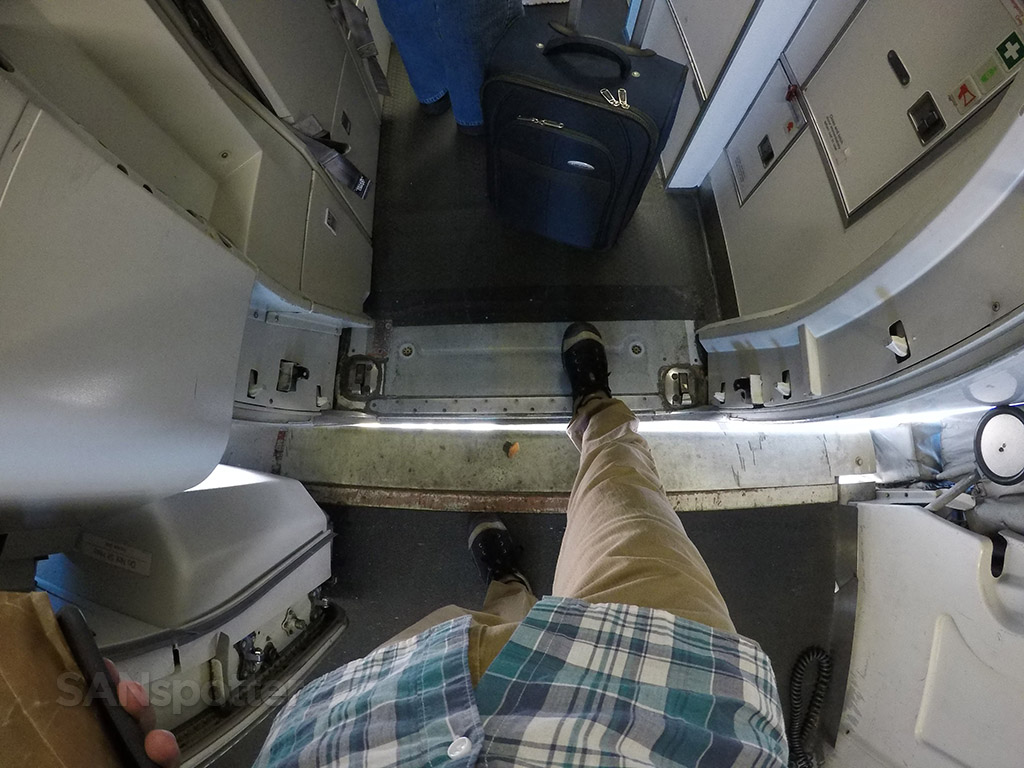 The boarding gate looked to be quite full, but such was not the case onboard. It seemed that most of the other passengers had rebooked onto something else because of the massive delay, because once the boarding door closed, the final load factor looked to be less than 40%. There were empty seats in every row – including next to me, which was very much appreciated.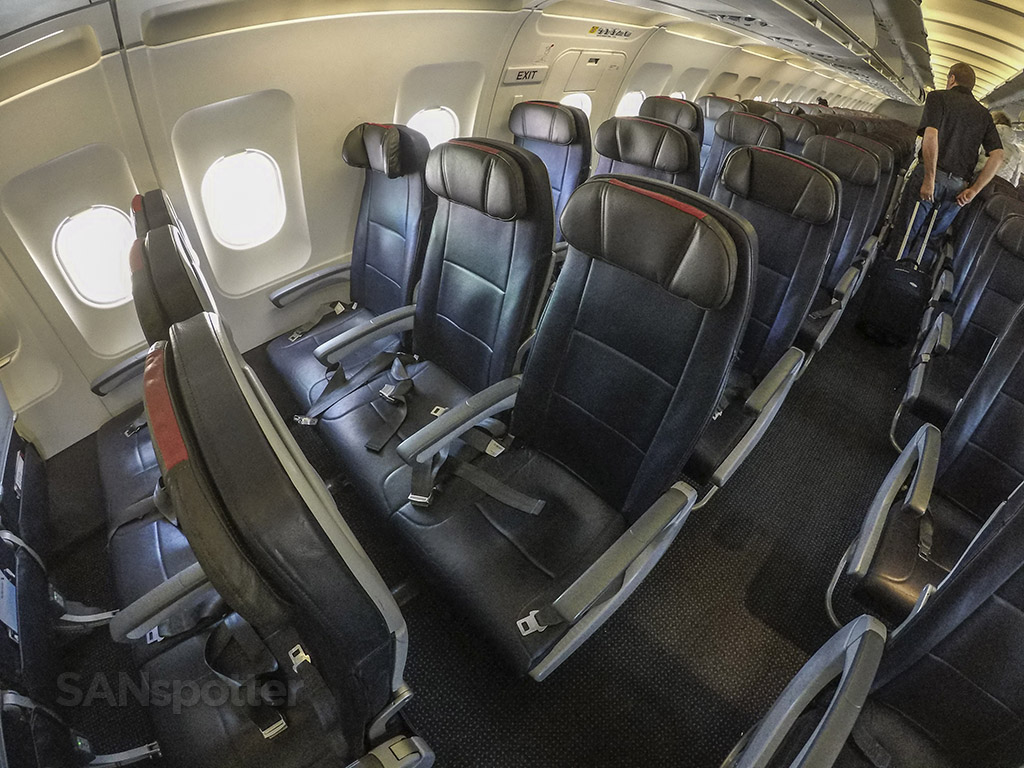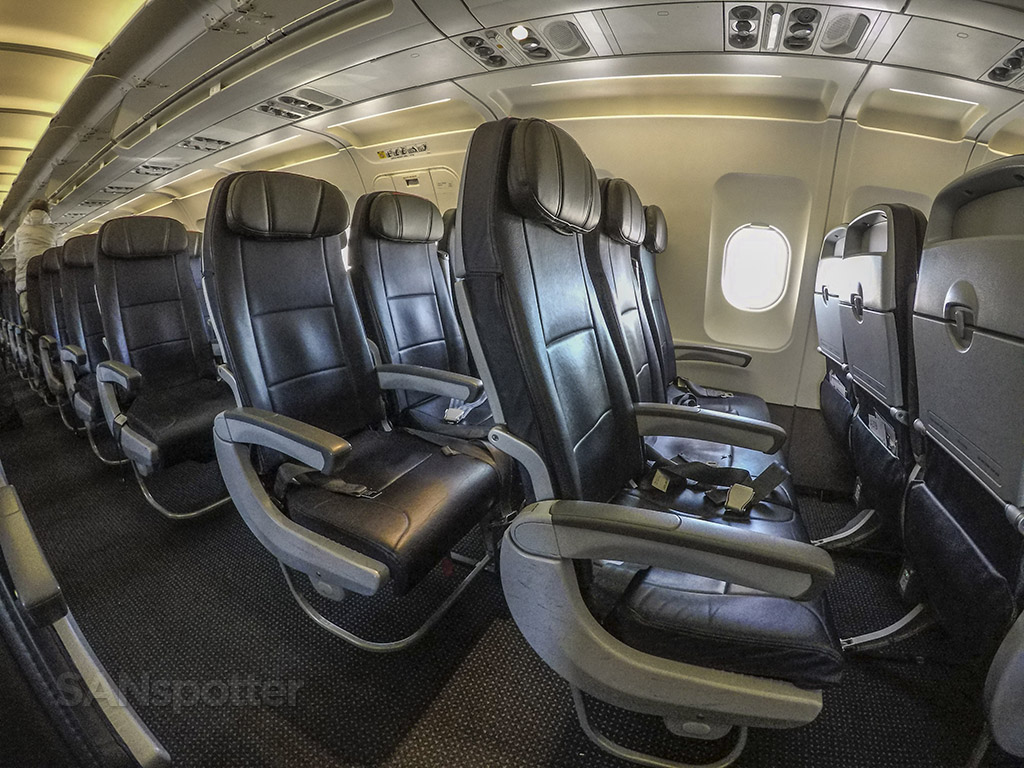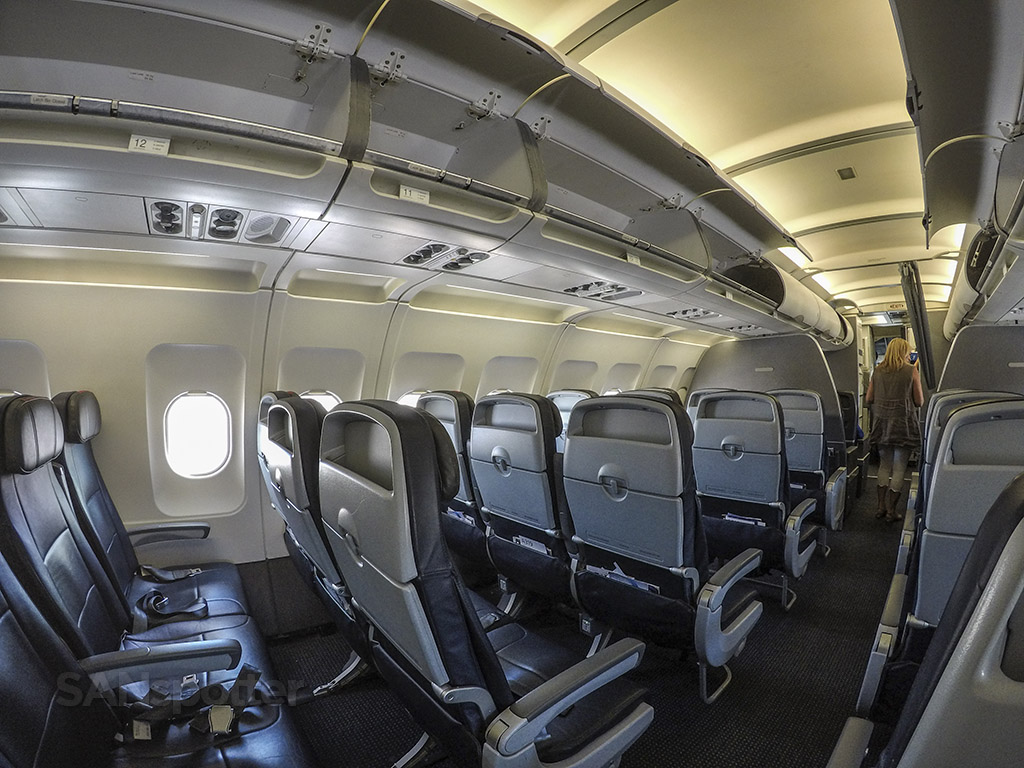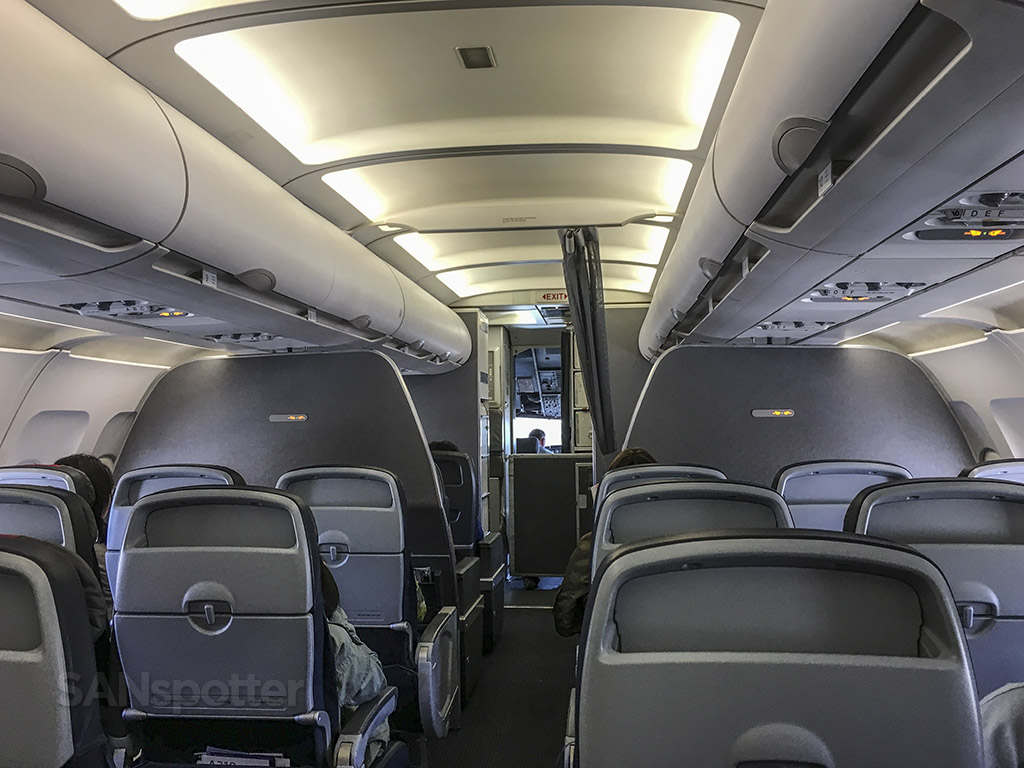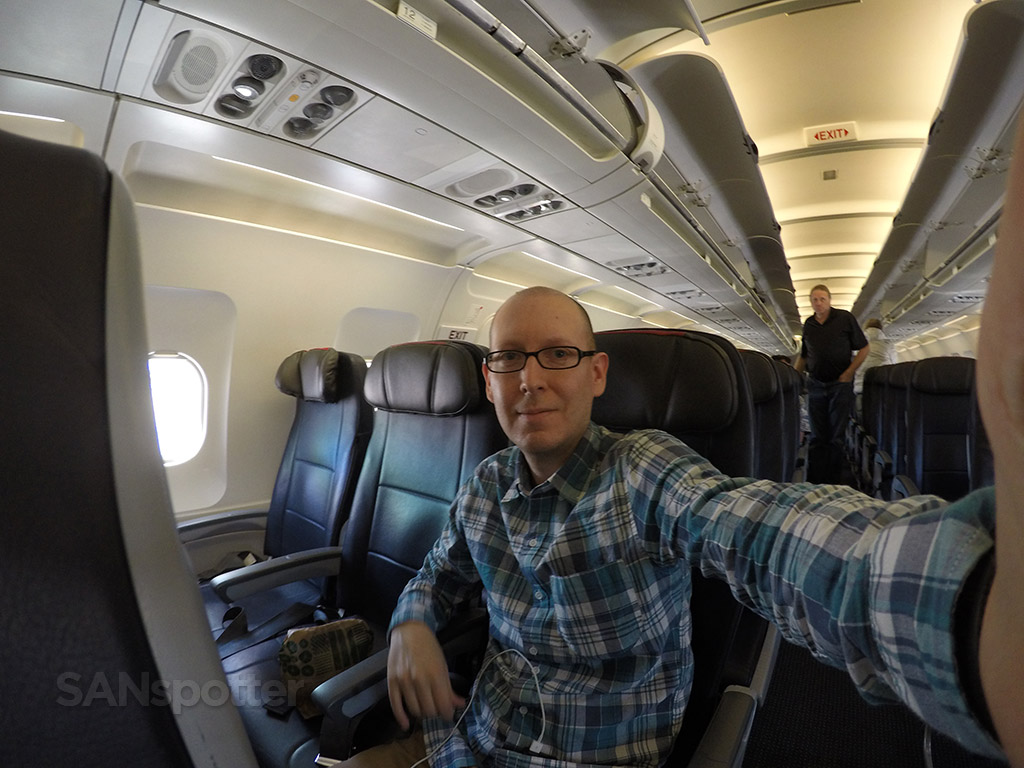 The older woman in the window seat was obviously a new flier, because she had to ask me how the seat belt worked. We all make fun of the overly-simplistic safety demonstrations sometimes, but it really is true – there are people out there who need to hear that stuff. She didn't seem nervous or excited about flying, but she was very friendly and ended up being a nice seat mate for the ride to Miami.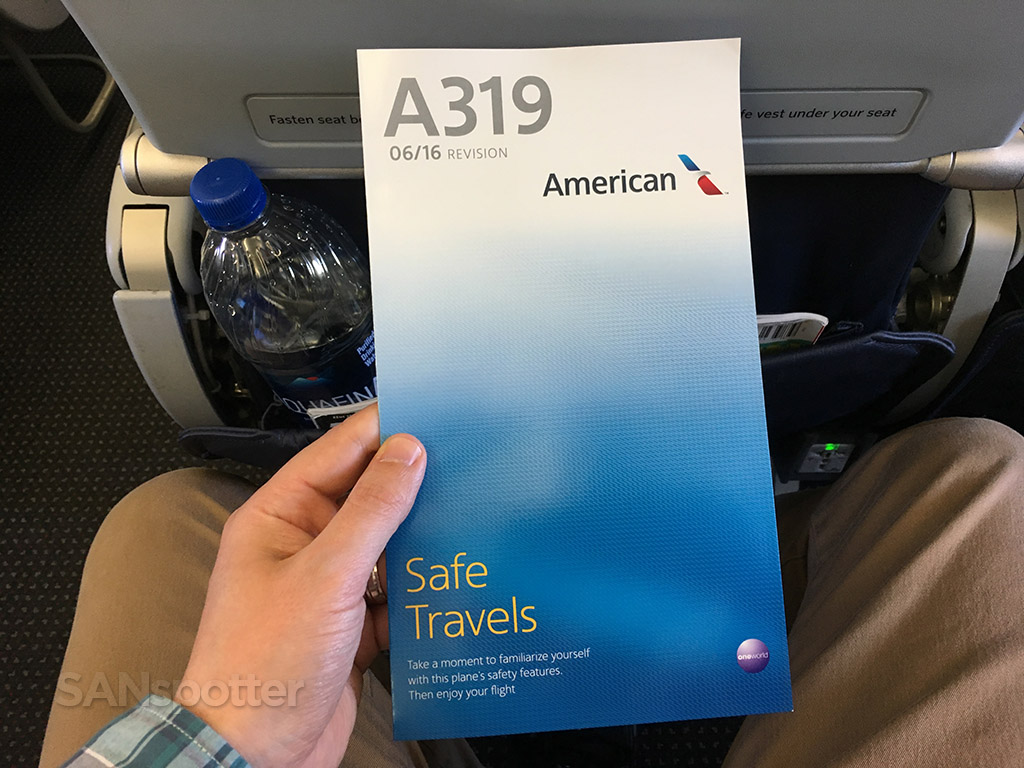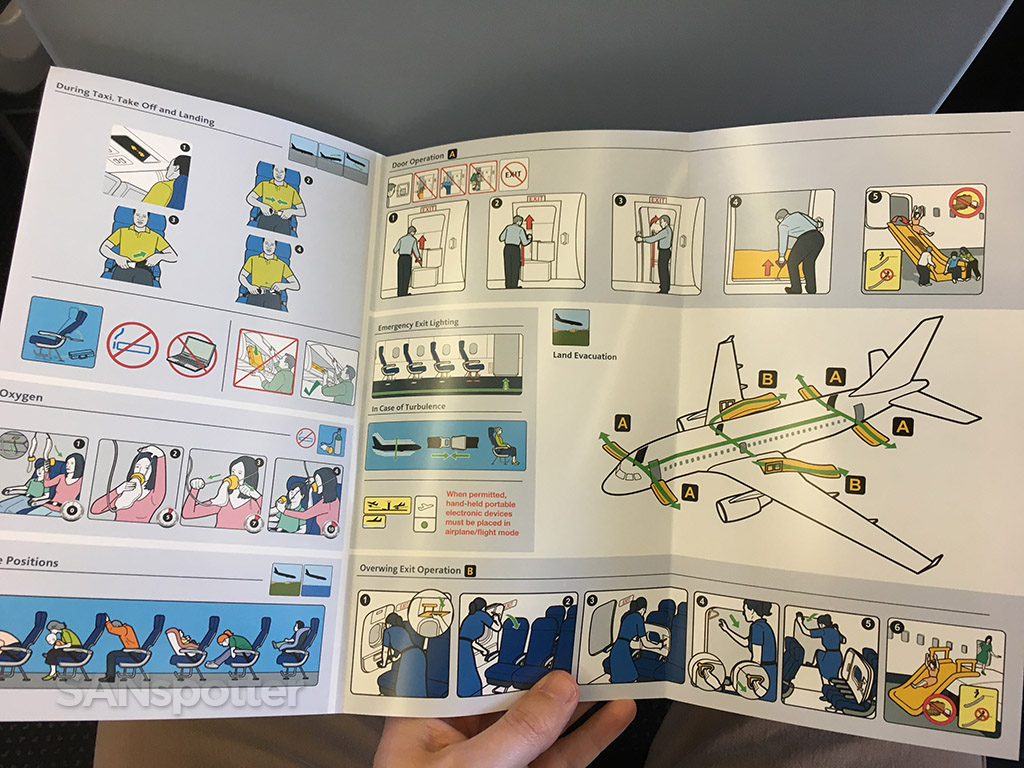 Sorry folks – this is another trip report where I'm in an aisle seat as opposed to the window, so there will be limited take off and landing pics for this one! I tried my best though.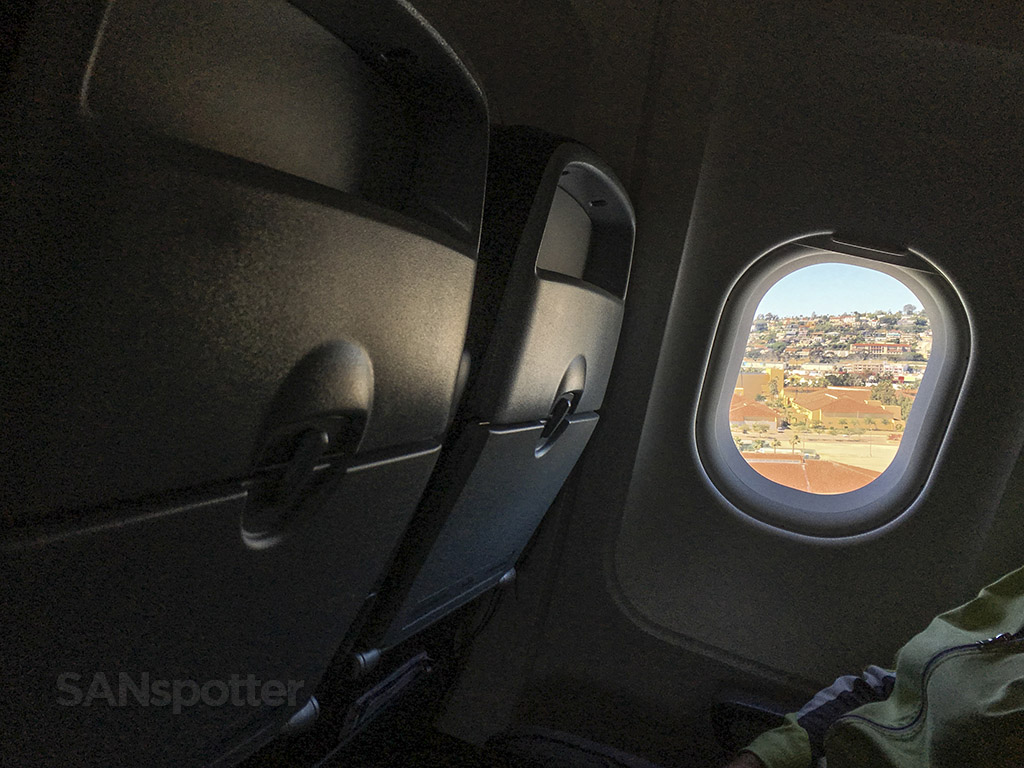 Once in the air and pointed east, I tried plugging my phone into the power outlets at the base of the seat. I say "tried" because it didn't work too well. The sockets were so loose that it wouldn't hold the plug and it just fell out on it's own whenever I pushed it in. There's probably a dirty joke in there somewhere, but I won't go there. Instead, I'll just say that it was irritating to not be able to charge my phone on such a long flight.
Drinks and food-for-purchase were offered within the first 45 minutes of departure, and I splurged on a fresh turkey sandwich. It was actually quite good – well worth the price actually, which isn't something I admit very often. It might have been due to how hungry I was, because my tolerance for expensive food goes up quite a bit the hungrier I get.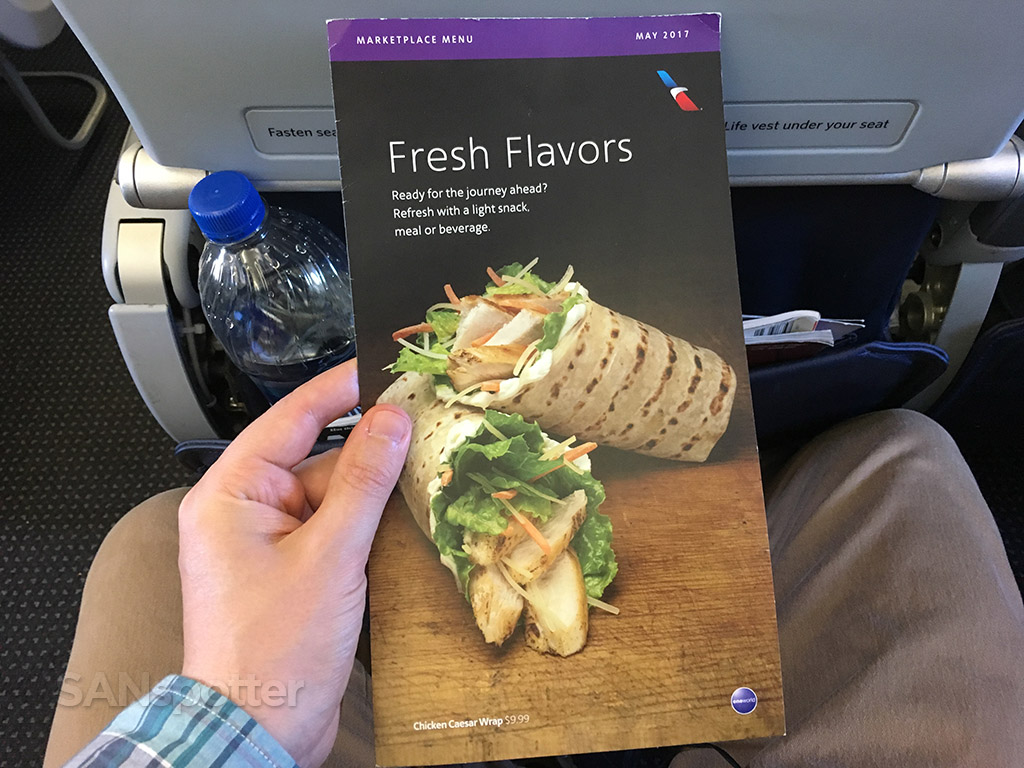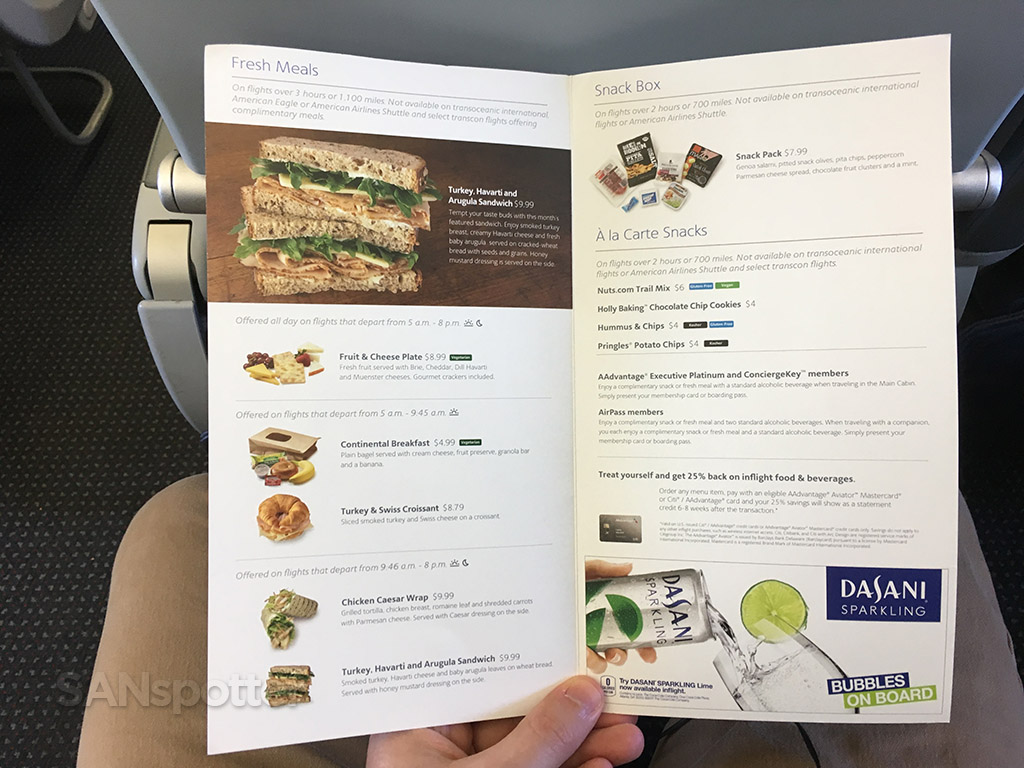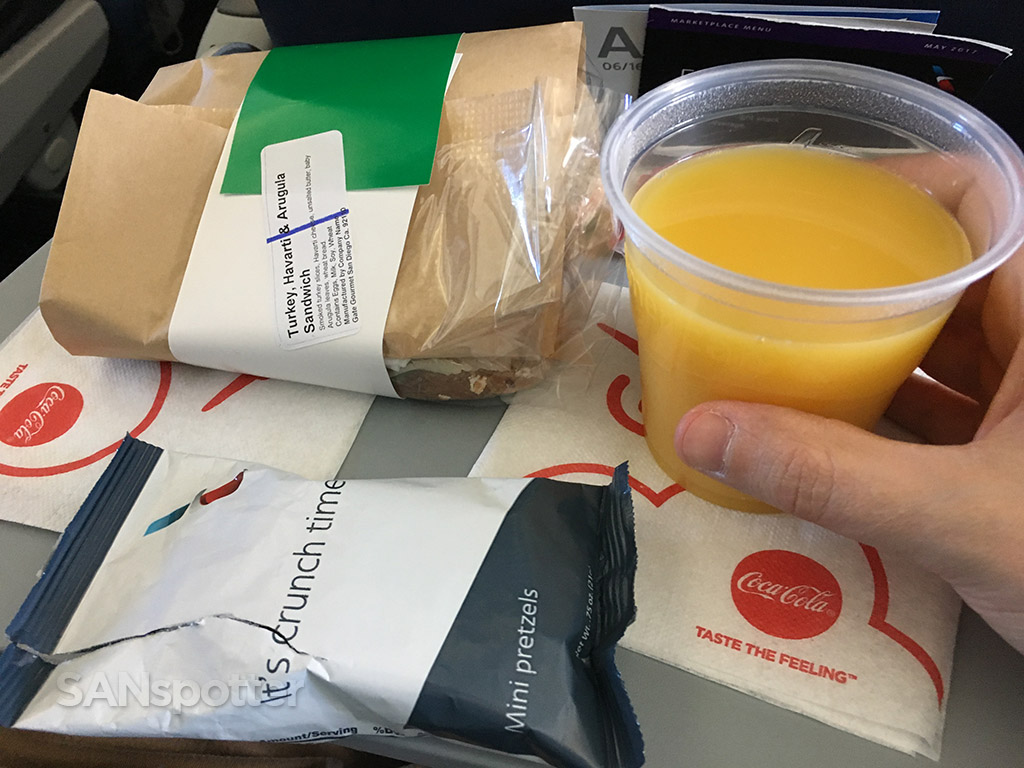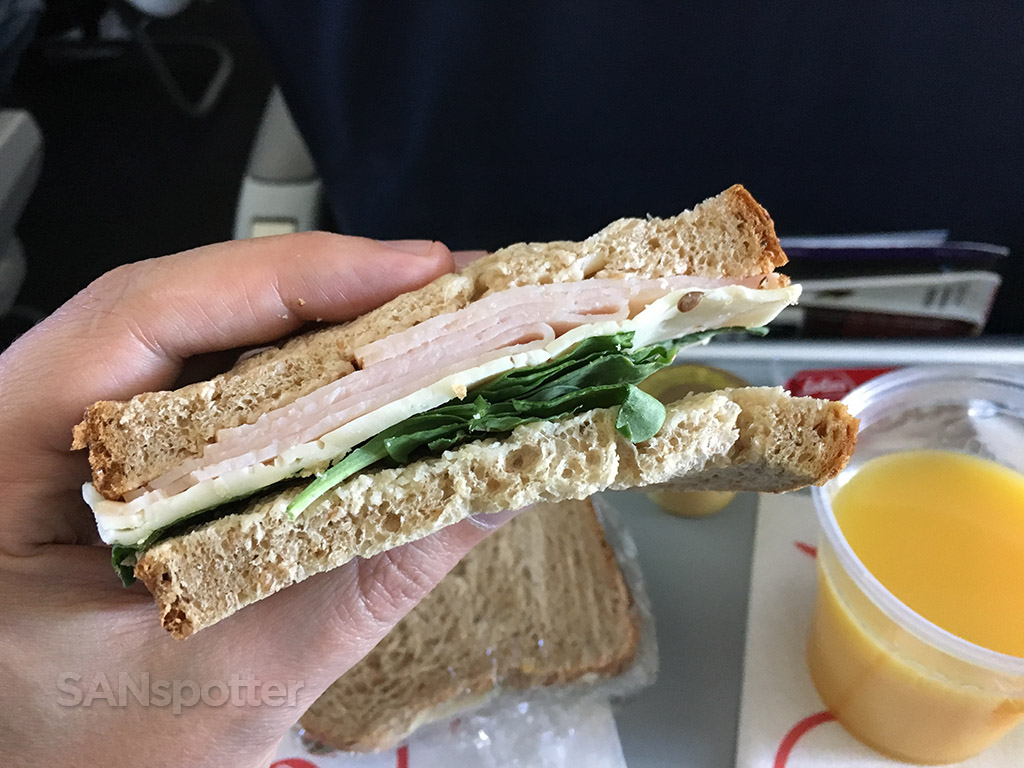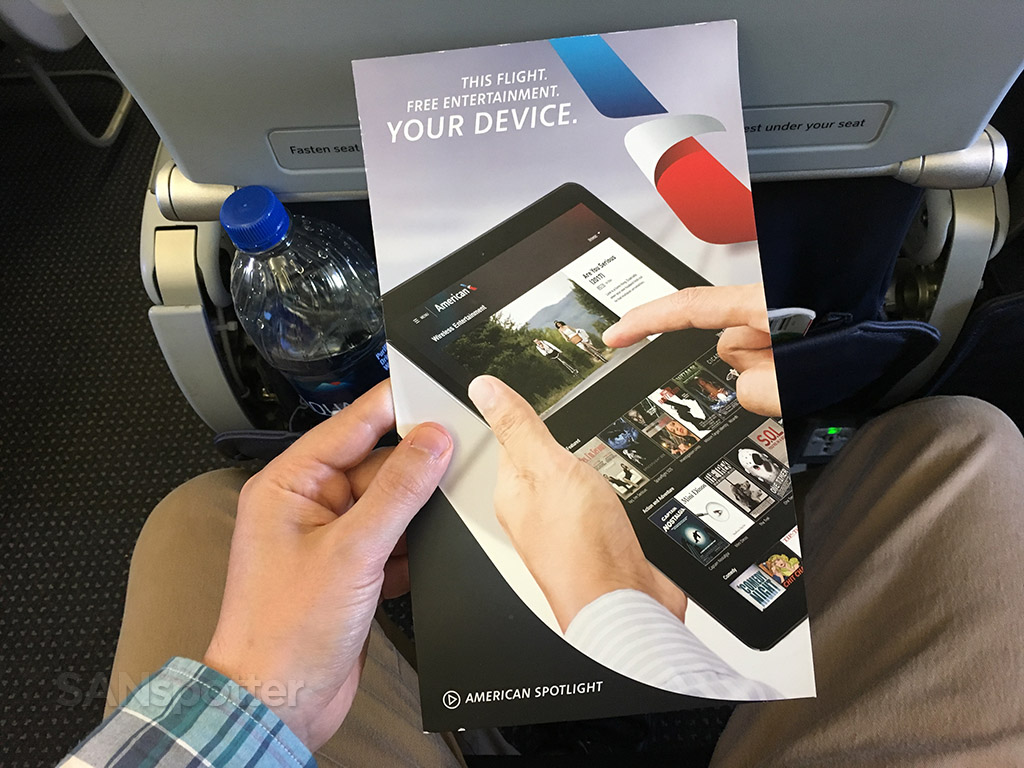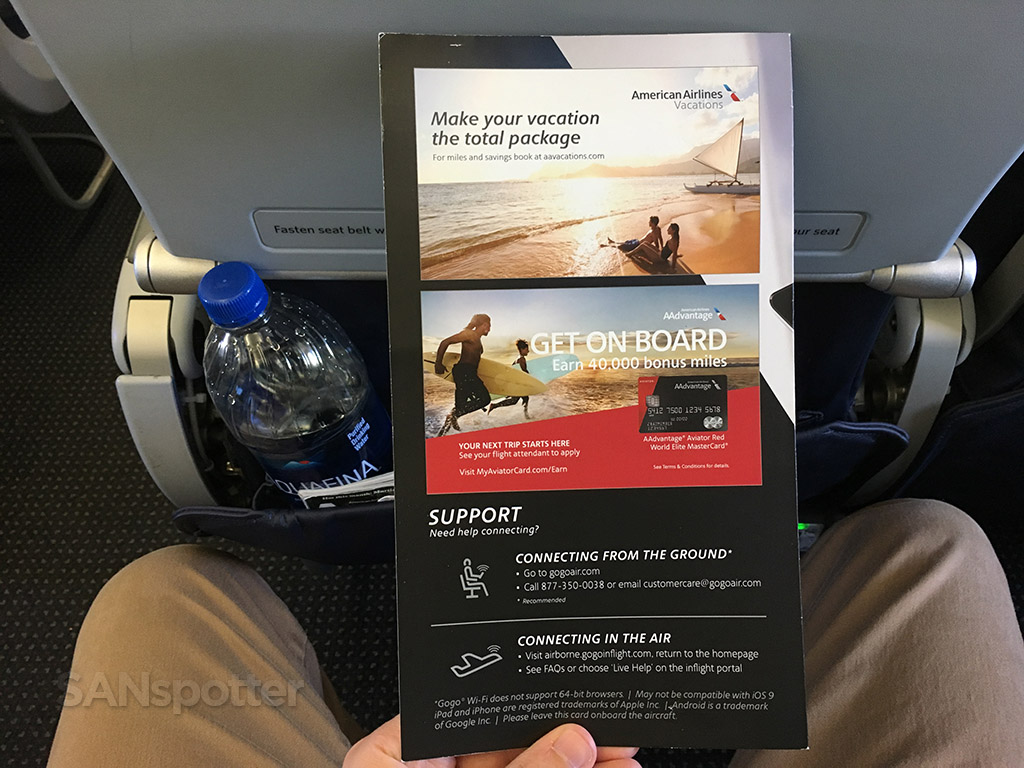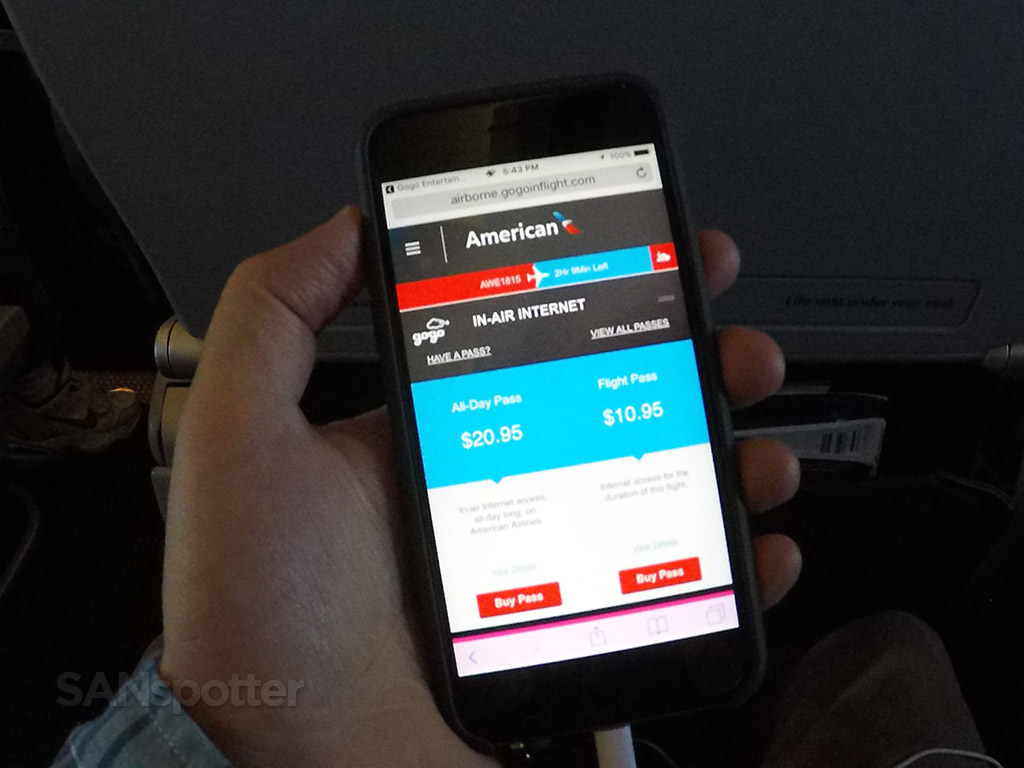 The rest of the flight was smooth and uneventful, and actually quite comfortable due to the very light load. There was plenty of room to spread out, and I just spent the time catching up on all the Podcasts I haven't had time to listen to over the past few weeks. Long flights are perfect for that sort of thing. Another round of drinks were served with one hour and thirty five minutes of flying time remaining.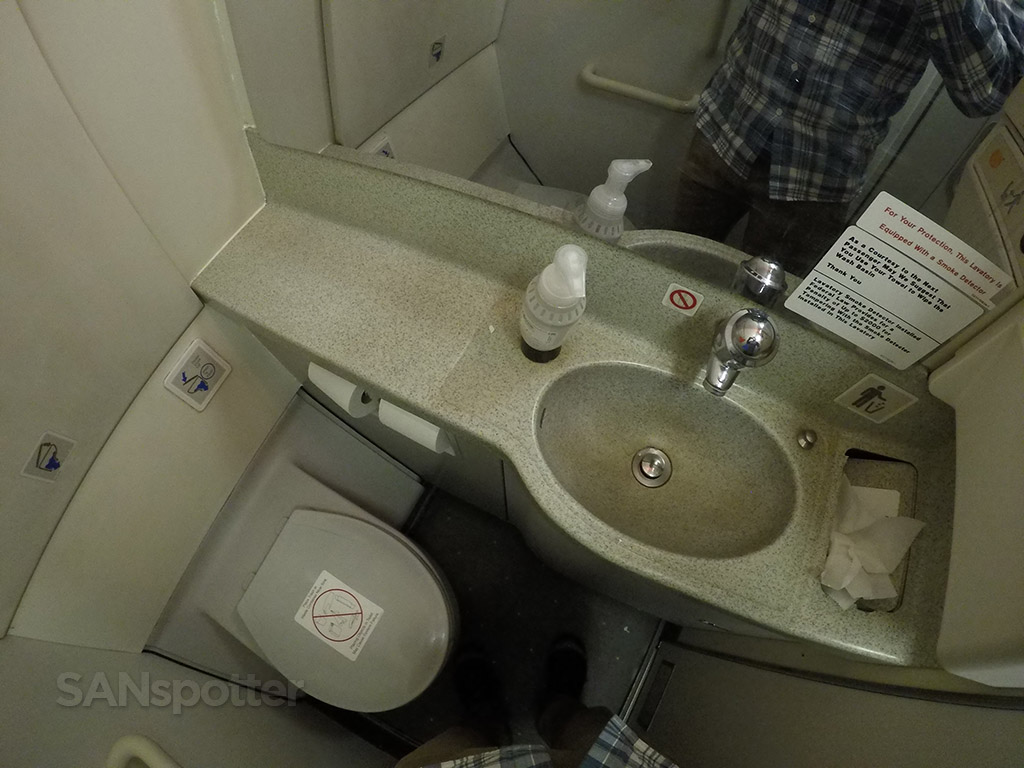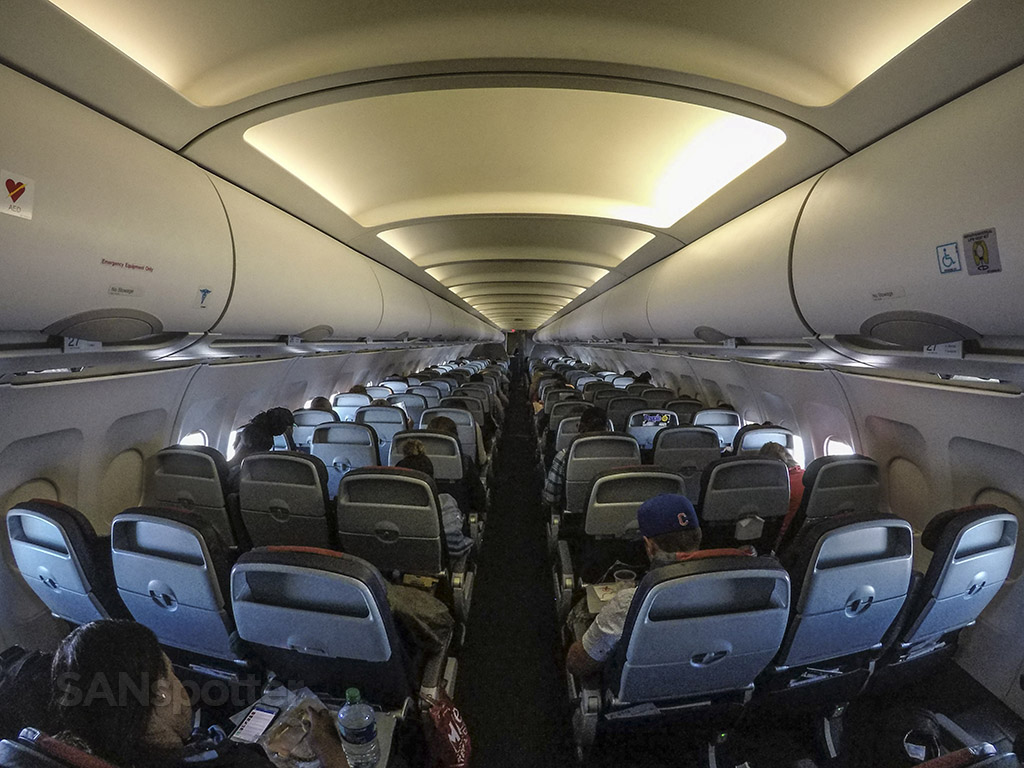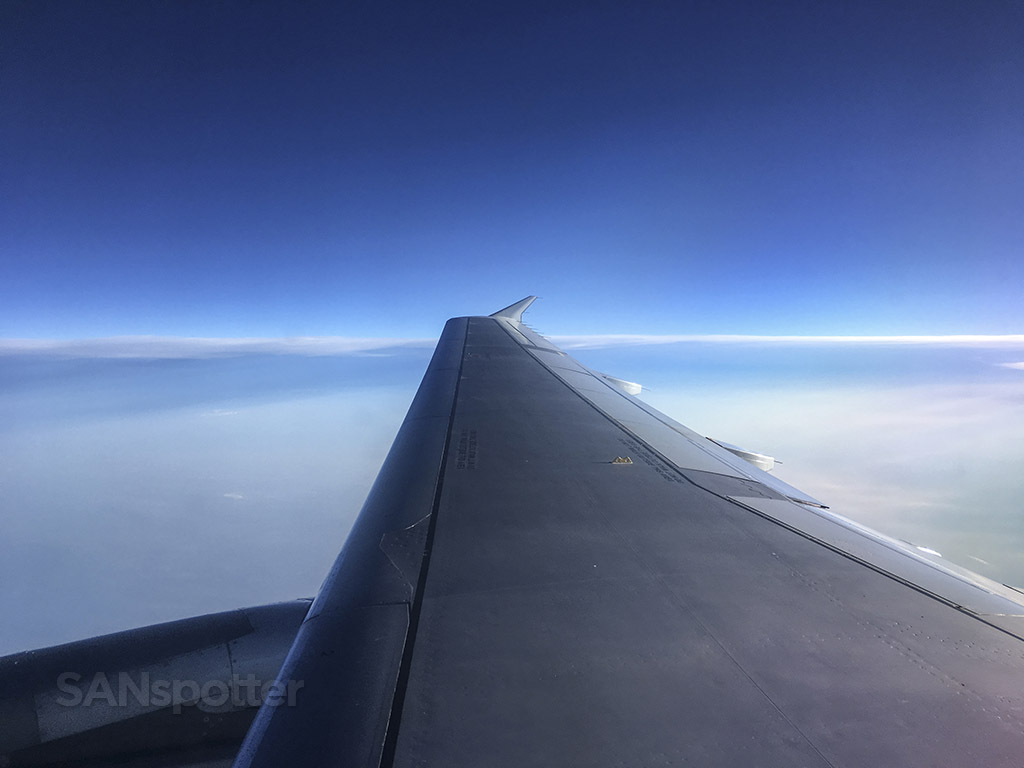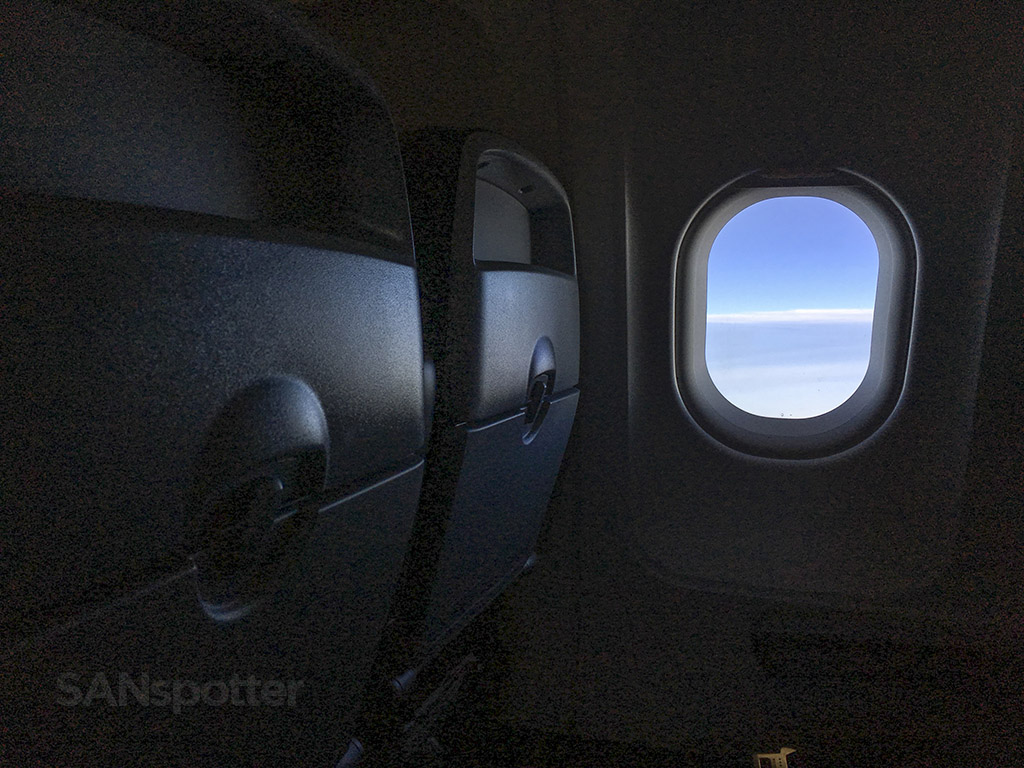 It was completely dark by the time we began the descent into Miami, and we touched down exactly three hours behind schedule (just before 11pm local time). Oddly enough, there wasn't a single apology or explanation from the flight crew about the delay.
They didn't say a word about it, so perhaps they were thinking we wouldn't notice if they didn't mention it. Um…sorry American. It doesn't work that way.
I should also mention that they never reached out to me after the flight offering an apology. I wasn't expecting one, but I've been apologized to for much less in the past. Interesting.